Fraternity 'Role Model' Arrested After Allegedly Groping, Punching Flight Attendants
In the latest story of white privilege gone wild, an Ohio man has been charged with three counts of battery following an incident on a Frontier Airlines flight. Max Berry, a 22-year-old from Norwalk who looks like every fraternity's president, was caught on video going completely berserk on a Frontier flight from Philadelphia to Miami on July 31.
The video, which was posted on Twitter by ABC News reporter Sam Sweeney, has already been viewed over 9 million times. In the clip, Berry can be heard yelling, "My parents are worth over f*cking 2 million goddamn dollars. And you know what? You f*cking suck". I mean, I know he's flying a low-cost airline, and while I am certainly worth nowhere near $2 million (take off six zeros and that's hitting closer to my net worth), $2 million is not exactly the flex Berry thinks it is. I'm sure the airline that pulled in over $2 billion in 2018 is shaking over this guy whose parents… own a nice house in the suburbs.
Later on in the video, he screams, "My grandpa is worth more than this f*ckin' plane" before screaming something about a "f*cking attorney" and telling a flight attendant trying to get him to calm down to "shut the f*ck up." Really checking all the boxes for white dude rage fits. (The New York Times was unable to confirm if Mr. Berry did, in fact, retain an attorney.) Other passengers can be heard laughing, probably because this is truly the embodiment of a terrible joke—or, more accurately, a hateful comment one tries to pass off as a joke upon realizing nobody's laughing. He later appears to punch a male crew member. 
Frontier passenger allegedly touched 2 flight attendants breasts, then screamed his parents are worth $2 million, before punching a flight attendant. Frontier suspended the crew for duct taping the passenger to his seat as they landed in Miami. 22 yr old Max Berry is in custody. pic.twitter.com/4xS9Rwvafx

— Sam Sweeney (@SweeneyABC) August 3, 2021

Things started to go south for Mr. Do You Know Who My Dad Is when he ordered his third drink on board (he had already consumed two drinks prior to the meltdown). According to the criminal complaint filed with the Miami-Dade Police Department, Berry brushed his empty cup against a flight attendant's backside. The flight attendant told him, "don't touch me."
Then, Berry spilled his drink and went to the bathroom, from which he emerged shirtless. A flight attendant informed him that he needed to be fully dressed and even helped him get a new shirt out of his carry-on. Re-clothed, he walked around the cabin for about 15 minutes.
That's when he groped the breasts of another flight attendant, who told him not to touch her and instructed him to sit down. The complaint also said that Berry put his arms around the same two flight attendants later and groped their breasts again. When the male flight attendant approached Berry to ask him to calm down, Berry punched him in the face.
The crew had no choice but to restrain Berry by duct taping him to his seat. (The NY Times reports that a seatbelt extender was also used to restrain him.) He was arrested upon landing at Miami International Airport, which surely put a real damper on his Miami trip.
At first, Frontier Airlines released a statement saying that the flight attendants involved with duct taping Berry had been suspended "pending further investigation", saying, "unfortunately, the proper policies for restraining a passenger were not followed." Frontier did not elaborate to the NY Times about what said proper policies for restraining a passenger were, and whether duct tape qualified.
The Association of Flight Attendants dragged Frontier's initial response; its president, Sara Nelson, said in a statement, "Management suspended the crew as a knee-jerk reaction to a short video clip that did not show the full incident. Management should be supporting the crew at this time, not suspending them."
After receiving backlash for suspending employees who were allegedly sexually and physically assaulted, Frontier quickly backtracked and at 4:10pm ET on August 3, amended their statement.
"Frontier Airlines maintains the utmost value, respect, concern, and support for all of our flight attendants, including those who were assaulted on this flight. We are supporting the needs of these team members and are working with law enforcement to fully support the prosecution of the passenger involved." The statement also clarified that the flight attendants involved were placed on paid leave, which the airline says is "in line with an event of this nature pending an investigation."
Berry was released on a $1,500 bail, and the FBI declined to press felony charges. Berry graduated in May from Ohio Wesleyan University where—and you truly cannot make this up—he was given an award from the Greek life community for being a "perfect role model" and for working to "fight to dismantle fraternity stereotypes." Stereotypes he singlehandedly embodied all of on that 2 hour and 37 minute flight.
A spokesman for Ohio Wesleyan told the NY Times in an email that the university is "saddened to learn of this situation with one of our graduates." The spokesman, Cole Hatcher, also asserted, "The case does not involve the university, and the incidents depicted do not reflect Ohio Wesleyan's values."
Translation:

Images: Jason Schronce / Shutterstock.com; SweeneyABC / Twitter; Giphy
This Viral Video of a Senator Making a Tuna Melt Has Us Screaming
I never thought I would say this, but a new video has been released during the coronavirus quarantine that made me cringe even harder than Gal Gadot's embarrassingly tone deaf "Imagine" sing-a-long. What on Earth could be more devastating than a bunch of rich celebs trying to heal everyone by singing off-tune in their mansions, you may ask? A senator making the most horrendous tuna melt sandwich I have ever seen on Instagram Live. That's what, b*tch.
Okay. So. First, mentally prepare yourselves to be repulsed.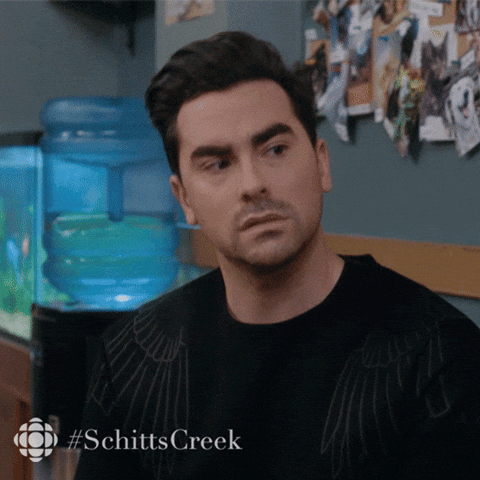 Great, now let's dive into this nasty tuna melt disaster. Democratic senator Mark Warner of Virginia decided it was time for him to give back to the community by sharing a recipe from his past that he apparently still eats all the time. Great. How very wholesome. However, the "recipe" is for a tuna melt, which is honestly fine by me. I don't mind a good tuna melt if it's done right. This was not done right, fam.
First, let's peep the caption:
My daughters won't eat them anymore, and my staff tried to stop me from sharing this quarantine delicacy with the world. Fortunately for you, they were OVERRULED. So here it is, my soon-to-be-world-famous Tuna Melt.
A lot to unpack here. His daughters and staff had tried protest this abomination, but to no avail. As they say, if everyone who loves you tells you you're making a bad decision, go ahead and go for it! Has been working for me re: my dating life for years! Also, absolutely obsessed with him calling this his "soon-to-be-world-famous Tuna Melt." Gorgeous. No notes.
Now on to the actual recipe. Senator Warner's first mistake is that he does not mix the tuna and the mayonnaise. Instead, he takes each slice of bread and just absolutely goes to town, squirting a mountain of mayo on each slice. It is…upsetting. White people: when will we answer to our sin of worshipping mayonnaise? Not soon enough.
Ok @MarkWarner we need to talk. That's too much mayo dude. Where is Lisa? I love your effort…but…. https://t.co/Fnuvg5bHhQ

— Claire McCaskill (@clairecmc) April 21, 2020
Next, the senator opens his can of tuna, which he notes is his preferred brand of Chicken of the Sea (he and Jessica Simpson both). Then he does.not.drain.the.tuna. Nope. He just scoops it right onto the bread. I…
Next up is cheese. This is fine. He chooses some mediocre cheddar, declaring proudly that he's a "two slice man." Whatever.
THEN. THENNNNNNN. This grown-ass man….puts his "soon-to-be-world-famous" sandwich IN THE MICROWAVE. Sir.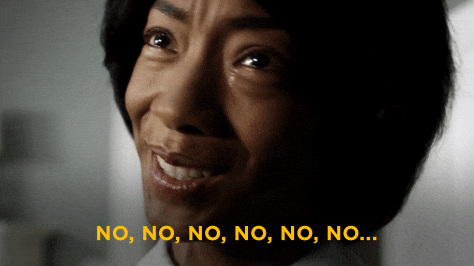 This man is claiming his sandwich should be world-renowned, and he is cooking it in the god damn microwave. Not even toasting his bread. He is microwaving tuna fish!!!! That is a war crime.
And this, my friends, is why going live on Instagram should be illegal.
Want more news like this? Sign up for Sup's daily newsletter to laugh (instead of cry) about the news.
Images: Twitter(1) Instagram(1) Giphy(2)
What Is The Bottle Cap Challenge And Why Do We Care?
Guys, I wish it hadn't come to this. I wish I wasn't writing an article about something called "The Bottle Cap Challenge," but yesterday I called a friend's new baby "alien-esque," so I guess karma works quick, huh? So what is the Bottle Cap Challenge, other than a stain on our history, an assault on my eyeballs, and a dumpster fire to my brain? Why I'm glad you asked, since I've got to write 800 words on the subject. Allow me to ruin your life enlighten you.
According to PopSugar, The Bottle Cap Challenge was started by Taekwondo instructor and fighter Farabi Davletchin on June 25th. Fine, Farabi, you seem cool. And, if you had only stopped there, I wouldn't have had to add you to my revenge spreadsheet. But this turned into a viral challenge, and that gains you automatic entrance onto my list. Sorry pal, I don't make the rules, I just enforce them. (Fine, I also make them.) Since the Bottle Cap Challenge began, celebrities have been participating in it, and also challenging their friends/colleagues/people they want to embarrass. Should we take a look at the best of the bunch? And by best, I mean "the ones that elicited a very strong reaction in me." Onward!
Mariah Carey
If I HAD to pick a favorite because some animal was threatening to rip the coffee IV out of my arm or something equally horrific, I'd have to pick Mariah Carey's. There's so much to like here. She's wearing a sparkly waist trainer.  She pretends to do some taekwondo moves in the beginning. It doesn't work the first time. She proves to us that she's STILL. GOT. IT. That voice! And, when it's over, she runs away with a healthy mix of shame and satisfaction. That's all I ask. Bow down.
Kendall Jenner
I hate the KarJenners and nothing they do will ever please me, so if you're a fan, you might want to put on the earmuffs right now. *Beginning rant* We know you're rich, Kendall. We know you're skinny, Kendall. We know you spend your days on jet skis instead of in darkened cubes surrounded by people who make sexist jokes that you're forced to laugh at in order to get that raise you begged for, Kendall. WE KNOW. You don't have to continue to shove it in our faces with everything you do, MY GOD. I'm not impressed. I'd only actually be impressed if she completed this challenge in the unfinished half of a friend's basement after drinking straight vodka for 6 hours like the rest of us were doing at age 23. Only then. *End rant*
Lizzo
First of all, hi Lizzo, where'd you get that jumpsuit? Help a girl out. Second of all, FINALLY someone speaks the truth! No one is actually completing these challenges, right? Certainly not while on a jet ski *cough* Kendall *cough*. Sorry sweetie, truth hurts. GET IT??
Ryan Reynolds
#BottleCapChallenge #Glass @AviationGin pic.twitter.com/joM20RhUid

— Ryan Reynolds (@VancityReynolds) July 3, 2019
Ryan Reynolds gets a special mention here, because I appreciate his commitment to self-promotion. Did you guys know he owns a gin company? If you didn't know, please see his 45-second commercial disguised as a viral challenge video. Does he successfully complete the challenge? I have no idea, because I lost interest in this one after 9 seconds, but now I am craving an ice cold G&T at 9 in the morning. Thanks, Ryan!
Jason Statham
There's no one cooler than Jason Statham. There just isn't. He once used defibrillators on himself. He put shards of glass in his eye. He jumped off a high-rise building with only a raincoat as a parachute and broke both legs. The Bottle Cap Challenge? A cake walk. This is the only video I can mildly tolerate. Call me, Jason! 
Did I miss any cool ones? KIDDING. They don't exist. I hope you got your fill of the Bottle Cap Challenge, because this is the last you'll hear of it from me. Fingers crossed it will pass quickly and we can all get back to watching our regularly scheduled YouTube makeup tutorials!
Images: mariahcarey, kendalljenner, lizzobeeating, jasonstatham/ Instagram; vancityreynolds/ Twitter
A Troll Tried To Shame Alexandria Ocasio-Cortez And It Totally Backfired
Well folks, it finally happened. The right figured out how to savagely take down left-wing, newly sworn in congresswoman and bold lip legend Alexandria Ocasio-Cortez. The battle has been won, as a Twitter user dragged Ocasio-Cortez by posting a video of her *checks notes* innocently dancing along to a song from The Breakfast Club and seemingly having some sober fun on a college campus?
That's right, some idiot thought he could destroy the voice of our generation by exposing her as a great dancer who also went to Boston University. Nice try, asshole. The whole thing obviously backfired, because of course we are all obsessed with this adorable video of AOC showing off her dance moves as a youthful, adorable college kid. I mean, weird that she's on the rooftop of her college and not learning how to poorly blow smoke O's while smoking weed out of a carrot, but I'll let that slide.
The original (which has since been deleted of course) read:
Here is America's favorite commie know-it-all acting like the clueless nitwit she is…
…High School video of "Sandy" Ocasio-Cortez
Here's the video from some other guy so you can watch it yourself:
…High School video of Alexandria Ocasio-Cortez — Congratulations New York! pic.twitter.com/VSKdUImhZj

— Dan Jordan (@realdanjordan) January 2, 2019
A big LOL to the fact that conservatives think a woman being sworn into Congress should be discredited because she once ~danced~ as a teen, but are totes fine with the fact that a man was sworn into the Supreme Court after eye witnesses told stories about him belligerently punching a man in the face at a bar for literally no reason and putting his dick in a woman's face at a college party just for funsies. Not to mention, he had a friend name Squee…and casually was accused of sexual assault by multiple women. Very cool and very legal.
Anyway, the internet responded as it should for once and was like "lol what r u talking about tho?"
And here's the live footage of my initial response to the video:
Anyway, republicans are clearly obsessed with AOC (just wait til you read the eventual comments on this article…wow) and they're honestly starting to look v desperate. Looking forward to their next devastating takedown of her, in which they release a clip of her curing cancer while rocking red lipstick and revealing that she's also an incredible singer or some shit. Keep 'em coming guys, these are honestly entertaining.
Update: AOC has responded, and because she's AOC, it's the f*cking best:
I hear the GOP thinks women dancing are scandalous.

Wait till they find out Congresswomen dance too! ????????

Have a great weekend everyone 🙂 pic.twitter.com/9y6ALOw4F6

— Alexandria Ocasio-Cortez (@AOC) January 4, 2019

Heads up, you need to keep up with the news. It's not cute anymore. That's why we've created a 5x weekly newsletter called The 'Sup that will explain all the news of the week in a hilarious af way. Because if we weren't laughing, we'd be crying. Sign up for The 'Sup now!
Watch Kirstjen Nielsen Get Booed Out Of A Mexican Restaurant
On this week's episode of Game of Thrones White Houses, the Secretary of Homeland Security got the Cersei Lannister treatment and was booed while trying to enjoy her marg. Her and some colleagues thought after a tough week of immigration policy what's better than enjoying the cuisine of those you don't want to stay in America! Not pretentious at all. She pretended like nothing was happening and ignored the protestors who went on for more than 10 minutes. Meanwhile expecting a largely hispanic waitstaff to make her some guac and not thinking about the fact that some of them may know people effected by the policy she is carrying out. Besides her being part of the Trump Administration, the reason for her being booed was because she stood in favor of the separation of families at the boarder. How a woman stood for this I will never understand.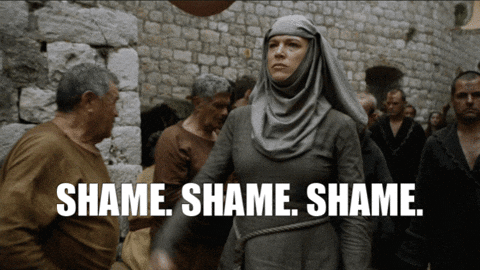 Who TF Is Kristjen Nielson?
Kris "with a J" Nielson has been around since Bush Dub's administration. Nielsen is was the Principal Deputy White House Chief of Staff to President Donald Trump and before that the chief of staff to John F. Kelly during his term as Secretary of Homeland Security. The on December 5, 2017, the v republican Senate confirmed her as the Secretary of Homeland Security, and was sworn in the next day. The reason you are just hearing about who TF she is, has to do with the the zero tolerance immigration policy… and some of these tweets. Trump must be hosting weekly twitter workshops, most likely called "The Art of the Tweet."
I will work tirelessly until our broken immigration system is fixed, our borders are secure and families can stay together.

— Sec. Kirstjen Nielsen (@SecNielsen) June 20, 2018
Okay So Show Me The Video
Okay okay, we'll show you the goods. TBH I can't wait for technology to get to a place where you can get a full body tattoo of a video, because as soon as that happens I'll be getting this permanently inked onto my back:
Part one of a video of @mdc_dsa @DC_IWW and others shouting DHS Secretary Nielsen out of a restaurant. She doesn't need to be kidnapping #immigrantchildren to deserve this treatment. Don't give the regime a moment of rest. #KeepFamilesTogether pic.twitter.com/B3RfraOk1E

— Smash Racism DC (@SmashRacismDC) June 20, 2018
If you want to know who to thank for this precious gift of a protest, it's the Metro DC branch of the DSA – aka the Democratic Socialists of America, and the DC branch of the Industrial Workers of the World (IWW). Leftists truly have no chill, and I mean that in the absolute best way possible.
WTF Is Happening With Family Separation Now?
On Wednesday, Trump signed yet another executive order, which kept the zero tolerance policies in place but directs families to be jailed together, rather than separately. Yay?
You can read our full breakdown of the executive order and what it means here.
Find out how to help migrant children and their families here.
Heads up, you need to keep up with the news. It's not cute anymore. That's why we've created a 5x weekly newsletter called The 'Sup that will explain all the news of the week in a hilarious af way. Because if we weren't laughing, we'd be crying. Sign up for The 'Sup now!
The Internet Is Ruining This Racist Lawyer's Life
Donald Trump is momentarily not the biggest lunatic asshole in Midtown Manhattan, which comes to a surprise for us all. Earlier this week Attorney Aaron Schlossberg verbally assaulted a bunch of people at a Fresh Kitchen because he heard them speaking Spanish to each other. First of all, people at a Fresh Kitchen on a weekday at lunch are having a hard enough time, there's no need to be extra rude to them. Second of all, and more significantly, he harassed them because they weren't speaking English…in New York City. Home of the Statue of Liberty and Ellis Island. Birth place of West Side Story. Cue an eye roll big enough to push him into the East River.
Who this this bigot in Midtown Manhattan? What's his name?

Please share this.

Here he is harassing & insulting two women for speaking Spanish…TO EACH OTHER in the middle of Manhattan.

Trump has empowered ugly white people like this to say whatever they feel like saying. pic.twitter.com/WbHlet6H7c

— Shaun King (@ShaunKing) May 16, 2018

In the cellphone video of his racist ass rant, he threatens to call ICE on the people who are, by the way, MAKING HIS LUNCH. He also announces that he "pays their welfare" which is odd because they're literally actively on the clock at their place of work. If I've ever learned anything, it's don't be mean to anyone with the ability to put poison in your food. Obviously, though, Mr. Schlossberg isn't one to follow any decency guidelines.
And if you thought this was the only video of Schlossberg being a racist goon, think again:
This is the unedited video from October of 2016 of Manhattan Attorney Aaron Schlossberg assaulting, then calling a complete stranger "an ugly fucking foreigner" on the sidewalk on 5th Avenue.

The man he's talking to, @morewillie, is a white man from Massachusetts.

He's unhinged pic.twitter.com/epkpFWggx6

— Shaun King (@ShaunKing) May 17, 2018
In a beautiful twist of fate, his rant has gone viral and the internet has done what it does best, which is identify him and his workplace and "Yelp bomb" his company.  He has received so many 1 star reviews, if you visit it now, there is a notification saying the site is going through an "active cleanup." Maybe while they're actively cleaning up the Yelp page, they can sweep his ass up in the trash. Just a thought.
Heads up, you need to keep up with the news. It's not cute anymore. That's why we've created a 5x weekly newsletter called The 'Sup that will explain all the news of the week in a hilarious af way. Because if we weren't laughing, we'd be crying. Sign up for The 'Sup now!
Some Hero Just Slapped Harvey Weinstein And We're Here For It
In some of this week's most satisfying news, it might not be amazing to be Harvey Weinstein right now. Weinstein, who was one of the major pervs that inspired the #MeToo and #TimesUp movements, was eating at a restaurant in Arizona on Tuesday night when a stranger walked up and slapped him in the face. It is with full journalistic integrity that I now pause to say YAAASSSSSSSS.
TMZ has a video of the whole thing, because obviously the gods were smiling down upon us, and it's glorious. Harvey looks like he just spent a month living in the forest with only a single grey t-shirt to wear, which was maybe all he had time to grab before being chased out of Hollywood by a torch mob of actresses.

The slapper is a man who looks sort of ruggedly handsome from the quick glimpse we get in the video, and afterward he yells "Get the fuck out of here…you're a piece of shit. Get your fucking ass out of here." We don't know who this man is, but we vow today that we will find him and marry the shit out of him. This is what we mean when we talk about male allies working to stop sexual assault and harassment, and this man deserves a fucking award.

Harvey Weinstein was apparently having dinner with his sober coach when the other diner (who was a little drunk) approached him, at first to ask for a photo. We're sad the photo didn't happen because we have a feeling there would have been a casual middle finger or something, but the slapping video is even better. If this man turns into the first big viral sensation of 2018, it's going to be a good year. Now, I just need to know where Harvey Weinstein is at all times so I can also go and slap the shit out of him.
Heads up, you need to keep up with the news. It's not cute anymore. That's why we've created a 5x weekly newsletter called The 'Sup that will explain all the news of the week in a hilarious af way. Because if we weren't laughing, we'd be crying. Sign up for The 'Sup now!
Meet The Justin Timberlake Protégés Who Are About To Be Your New Obsession
If you haven't heard of The Shadowboxers yet, you will very soon. And I don't mean because I literally just told you about them—I mean because this R&B band is on the rise. The Shadowboxers are a Nashville-based band made up of Adam Hoffman, Matt Lipkins, and Scott Tyler, and trust me when I say they're going to be huge. They just released their new single, "Hot Damn", and they're already backed by Justin Timberlake. Yes, that Justin Timberlake—they're signed to his artist development company, Villa 40. Needless to say, they're kind of a big deal.
Here's their story: Adam and Matt met at Emory University in Atlanta and started making music in 2008, and soon after Scott joined the group. They were later joined by Carlos Enamorado on the bass and Cole McSween on the drums. After graduation, they moved from Atlanta to Nashville, like ya do when you're trying to make music. They got discovered on YouTube (how millennial of them) after they posted a cover of Justin Timberlake's "Pusher Love Girl" and it got re-tweeted by JT himself. And the rest, as they say, is history.
The Shadowboxers stopped by Betches HQ when they were in New York to chat with us about their story and perform a few of their acoustic hits. Check out the video below to meet your new obsession and find out how Justin Timberlake slid in their DMs:
Follow The Shadowboxers on Instagram, and listen to them on Spotify!