Maybe The Real April Fools Were The People We Became Along The Way
Given that I consider the official start of the pandemic to be the weekend of last St. Patrick's Day (since that was the point at which everyone I know collectively realized, sh*t okay, maybe I shouldn't be going to the bar), we are now over one year into a global pandemic, with April officially underway. As countless brands emerge from the woodwork with fake rebrands or half-baked internet pranks to commemorate the first of April, it got me thinking: aren't we all the real April fools? I mean, here we are, still in the thick of the first wave (since it never really subsided enough for subsequent waves) of a virus that we could have perhaps gotten under control in a few months if the majority of citizens had elected to stay at home watching Netflix and ordering delivery and put a piece of cloth over their face. Or perhaps the bigger fools were the people we became in this period of extended hibernation—the better versions of ourselves we were supposed to become. The early riser. The at-home exerciser. The person who like, might take up knitting and start an Etsy business? We all played ourselves this pandemic, but none so drastically as these people:
The Dog Parent
You thought you were suchhh geniuses, you and your partner whom you "can't live without" (but whom you've only known for a year) adopting a dog since you'd both be home anyway. Sure, I bet it was great to have something to live care for while we were all stuck inside, but have you really thought it through? I know your lifestyle, and you were no homebody before it was legally mandated. Gone are the days of brunch bleeding into happy hour, or eating inside any restaurant of your choosing, or even being able to sleep soundly through the night. Good luck with that!
Your clown name: Buster (since it could work for both a circus performer and a canine)
Clown sh*t level: 🤡 🤡
Two out of five clowns, because you at least got something cute to snuggle and take Instagram pictures of (minus one clown if you made a dedicated account for the dog, because the market is simply saturated). As cute as little Fluffy is now, I have a feeling you'll be feeling like the emoji above when you return from your first in-person day at the office. Hope you don't like your shoes!
The TV Critic
So you decided to put all this time at home to good use and finally make your way down the list of shows everyone recommended to you four years ago. Once you finally caught up on Breaking Bad, you didn't stop there. Soon you were the one compiling itemized lists of shows for all your friends to watch and blowing through whatever true crime documentary Netflix dropped 60 seconds prior. It's great that you found a hobby, but please keep in mind that your friends may have other interests besides constantly refreshing the "What's New" tab in Hulu. If you're that desperate to discuss the newest streaming show, consult Reddit and stop harassing your loved ones. Oh, and as a final aside: you're not Malcolm Gladwell, and just because you've put 10,000 hours into watching TV doesn't make you a film critic. Please save your comments about how the cinematography felt contrived for someone who cares (spoiler alert: no one).
Your clown name: Snuggles. You're clearly doing a lot of it, what with all that time you've been spending on the couch.
Clown sh*t level: 🤡 
At the end of the day year, you still managed to accomplish something most of us only dreamed of.
The Perpetual Pen Pal
This person signed up for every dating app under the sun in quarantine, burning with excitement about getting to actually chat with someone before they'd extend an invitation to their couch. And chat they did—they built up a busy schedule of phone calls and FaceTime dates. The only problem? With the tide of covid never actually subsiding long enough to comfortably book an indoor reservation at a restaurant, they never went past virtual conversations.
Your clown name: Uno, because you're getting played left and right.
Clown sh*t level: 🤡 🤡 🤡 
You unwittingly became the reason people put "no pen pals" in their dating app profiles, with nothing to show for it except a contact list full of names like Jared Hinge and Mike Bumble and endless calendar appointments for Zoom small-talk sessions.
The Jeans-Phobe
We get it. You haven't tried on your jeans since March 2020. You're afraid, and you're also unwilling, since leggings are so comfortable. Though I can't help but wonder what kind of pants you wear while outdoor dining, or how often you're doing laundry, or how many pairs of leggings you own, or just how stained those leggings are. In any case, might I suggest getting over it? Not liking jeans is not a personality trait. Nobody likes jeans.
Your clown name: Wiggles, since you can't be bothered to wiggle into bottoms with a fly these days.
Clown sh*t level: 🤡 🤡 🤡 🤡
You turned a very common fashion preference into a cornerstone of your being. Congratulations. Do you also hate the word moist? Maybe you should write a book about it. (Yes, this is a self-roast.)
The Fitness Enthusiast
Apparently you missed the memo that we'd be spending 12 months on our couches (stopping the spread), ordering delivery (supporting local restaurants), and drinking more (coping). Well, congratulations. We all hate you.
Clown name: Biff—seems like something a jacked person who won't shut up about their lifting schedule would go by.
Clown sh*t level: 🤡 🤡 🤡 🤡
You developed a new interest, and you can't talk about it with anyone because you'll just look obnoxious. Enjoy the abs and spinach, though!
Images:  Brooke Cagle / Unsplash
Stop Asking People What Hobbies They Picked Up In Quarantine
It comes up often, on dating apps, during catch-ups with my friends. The well-meaning but low-key annoying, "have you picked up any hobbies during quarantine?" And if you ask me, it's got to stop.
If you did pick up a hobby, I mean this with no trace of disdain, that is great for you. It truly is. You took an opportune moment—or, rather, many prolonged moments of us sitting at home without much social interaction—and turned that into something productive and, hopefully, fulfilling. By all means, brag about those things on FaceTime dates as much as you want. You've earned it.
I, too, thought I might develop a hobby during this time. When I decamped to my parents' house on Long Island for three months, I brought with me my cross-stitching equipment, thinking I would cross-stitch my friends snarky quotes or even rap lyrics (original, I know). Who knows, maybe that could even turn into an Etsy shop. Or perhaps, with endless hours at home, I might finally learn how to cook beyond my usual dinner of baking one piece of salmon or boiling some pasta. 
I laugh now at how naive I was. How foolish.
In reality, the only crafting I did was to sew myself one (1) face mask out of my mom's old curtains, back when there was a nationwide shortage of PPE and brands hadn't yet begun selling their own fashionable face masks. (Predictably, the one I made was hideous, and the second I could purchase an aesthetically pleasing face covering, my curtain mask went straight in the trash.) And as far as cooking? Hah. I tried to make whipped coffee one time, and failed at it because I didn't have a hand whisk (just a blender) which pulverized the coffee into a sort of coffee smoothie, a far cry from the dainty whipped soft serve creation I was seeing on Instagram stories.
So no, random guy from Hinge, I don't have any new hobbies in quarantine, thank you very much. I wake up, work from my laptop, do a 40-minute home workout (that's literally all I can muddle through) just so my butt doesn't fall off from overuse (can you get bed sores from sitting on your couch?). Then I'll watch Netflix and/or read a book, and try to lull myself to sleep for 8 hours.
And you know what? I'm not alone, dammit. A survey of 750 Americans (small sample size, I know) in April found that watching TV and reading were the top two ways people passed the time in the pandemic. But I don't think that's the answer people want when they ask you this, is it? It almost feels too obvious. I'm watching a lot of Netflix. Isn't everyone else? I'm also breathing, it's one of my favorite pastimes. 
Now, it's not that I'm insecure about my interests. I will lecture you on the intricacies of the Real Housewives universe into the ground (and then write an essay about it). I enjoy my hobbies, as low-brow as they are, but I like them enough to be honest with them and admit that they are not exactly what you'd call exciting. That said, if I did go on a date with someone who could hold their own in an argument over what really went down between Carole and Bethenny, I would probably marry them.
Maybe the problem is that, even before the pandemic, I didn't have many hobbies. I went to brunch. I'd go out to bars. To call those "hobbies" would be probably a little alarming.
Technically all a hobby is is "an activity done regularly in one's leisure time for pleasure". So, okay, I've got activities. The other things I like to do—go down true crime rabbit holes, tweet, became parts of my job (the millennial allure of starting a podcast proved too hard to resist). So maybe it's my fault for getting on the capitalist hamster wheel of turning things you love into side hustles. And maybe I just have low self-esteem because I don't think my hobbies are that interesting. But they are also not new! I've been watching too much trashy reality TV since Flavor of Love.
Maybe a slight rewording is in order: just ask what shows someone has watched lately. It's way more universal than asking if they've recently taken up gardening, or even read a book. It's also a lot more useful than simply asking "what's new?" (I'll answer for everyone: nothing. Nothing at all is new.)
I remember when, pre-pandemic, we would all hem and haw with grandiose visions of what we could accomplish if we simply had more time. Turns out it was never really about having more hours in the day, and that people really do make the time for the things they care about. I guess I care about watching Real Housewives, and should, as Ramona would say, own it.
Images: Sergey Chumakov / Shutterstock.com
A Non-Comprehensive List Of Things I Will Never Complain About Once This Is All Over
I finally got the first dose of the COVID vaccine. 10 traumatizing months and a 45-minute wait in line, and it came not a moment too soon. Everyone running the pop-up clinic was stressed, but (not to brag) getting the vaccine was the most relaxed I had felt in months. I felt like nothing could bother me again. I sat in the waiting area with a tinge of a sore arm as we were watched by the assistant director of nursing for exactly 15 minutes to make sure we didn't go into anaphylactic shock (none of us did). Personally, I welcomed the opportunity to sit and wait. I'll never complain about having to sit around again. After living through a pandemic, there are numerous things that I will never complain about again. I've compiled a short list:
Waiting For A Table At A Restaurant

As soon as safely possible, I am going to gather 8-10 of my loudest friends to jam ourselves into a restaurant and take up a few tables for multiple hours. We'll have to wait a while for a table large enough to fit us will be available, but that'll be fine because one of my friends will do something embarrassing like ask for a bread basket while we wait. We will be polite to the wait staff, of course, but we will be treating the restaurant as if we rented it out. The other patrons will hate us for our unintentional volume level. We'll wait in the lobby, outside, at a store down the street and wait for them to text us — it doesn't matter. Time is an illusion and we waited almost a year to go to the restaurant in the first place.
Wearing An Uncomfortable Outfit

I have been switching between scrubs and sweatpants all day every day. I am always in sneakers. My jean-wearing tolerance has diminished, and structured bras have become an archaic garment. I have never been so physically comfortable on a day-to-day basis, but at what cost?? Once I will be allowed to leave the house for non-essential reasons, I will be wearing stiletto heels every day. If my toes aren't worn down to the bone by the end of my first week of freedom, I will know I haven't done enough. I'm not just going to wear bras again; I'm going to lace up a tight-ass corset until my organs are rearranged. Slap on some leather-latex pants and we're headed to the function!
Being Ignored By A Bartender

Maybe it's just my social anxiety, but whenever I'm waiting at the bar, I feel like I am being watched by everyone else. Everyone waiting, that is. The bartender is usually 20 feet away and wouldn't be able to hear me if I was screaming bloody murder. But that's totally fine — my favorite song is playing and there is a mirror behind the bar that I can check myself out in until the bartender finally comes over to me. If they ever come over. It's not like I'm dying to spend $30 on two drinks (not like I'm complaining about that either!).
Standing Behind A Tall Person At A Concert

 Live music is something that I have been craving the most. There's something that moves my soul when I hear the loud bass rattling my internal organs and I feel like the singer's voice could lift me off the ground. I wish it would, actually, because apparently the only person who would be a first-round draft pick in the NBA is standing directly in front of me. Not to be a bitch, but why is this behemoth of a MAN at a KING PRINCESS CONCERT and why is he standing HERE?! Whew, calm down, deep breaths. It's totally fine. I'll close my eyes and let the music take me away. Far, far away from this person who is ruining everything. And yes, I will be posting this entire concert on my Insta story, tall person blocking the entire view of the stage or not.
Getting Smooshed In A Packed Subway

I love NYC. I miss it dearly. Everything about it. The smells, the sights, the rats, even the crowds. I miss being caught behind someone walking too slow while someone walking too fast is riding my ass. But I especially miss the defeated feeling of waiting so long for a subway, only for it to roll up with not a square inch of space in it. But with a positive outlook and no regard for others, I will plant myself right in the middle of the overflowing train with nothing to hold onto, so as soon as the train starts, I will be falling on someone. That's just part of the city experience, baby! Drink it in!
Basically, whenever I'm out in public having a minor inconvenience, I'll think to myself, "it could be worse. You could be curled up on the couch at home with nowhere to go and nothing to do." Actually, that sounds pretty nice…
Images: Melanie Pongrantz / Unsplash
Hunter McGrady Talks Inclusivity In Fashion—Or Lack Thereof
In what feels like an endless scroll of unattainable bodies and faces on Instagram, model and activist Hunter McGrady is the "it" girl you never knew you needed. She's taking over the fashion industry in more ways than one, and remaining humble af while she does it.
Her new fashion line, All Worthy by Hunter McGrady, recently launched with QVC. Think style meets comfort, with no limitations. With inclusive sizes ranging from XXS to 5X, McGrady is at the forefront of an important movement in women's fashion and history—style for everybody, regardless of their size.
When she's not designing beautiful clothing, you can find McGrady gracing the pages of Sports Illustrated, using her platform to uplift others, and donating her time and efforts to charity work.
I caught up with McGrady to ask her about her experience as a fashion model, what working in the industry was like for someone who's not a size 0, what inspires her to keep going, and more.
On Her Journey As A Model
"So, I started in this business when I was 16 years old. I was six feet tall and about a size two. I was consistently told to lose weight off my hips, to lose inches, I mean—it was just a constant, 'change this, change that.' I was a kid, I wasn't even developed, and I was still being told to lose weight. From ages 16 to 18, I tried being a straight-sized model and it was just really going against my natural body and how it was supposed to sit. It was also going against everything I started to believe in. Fast forward, I took a few years off, and at age 20 I started plus-size modeling. I had no idea about it because, again, this was something that was still very new. I never grew up seeing plus-size models. It was just not something that was in my magazines. I started plus-size modeling at size 14. I really had grown into my body and learned to love it after therapy and self-love, and finding who I was. Now I've been modeling for gosh, seven years."

On Inclusive Brands
"To be completely transparent, there's not a ton . I've always been a fan of Christian Siriano, he gets it every time. He always puts plus on the runway, he dresses the plus-size actresses. It's funny, because I am friends with a couple of these girls who go to the Golden Globes, The Emmys, The Oscars, and we always joke about, "that's it." Of course, Jason Wu dresses larger, and there are some others as well, but it's still very small. We are progressing, but very slowly. I would love to see more high-end designers jump on this train because, I mean, it's 2020. 72% of America is a size 16 or above. The demand is outweighing the supply. I would love to see these companies take this chance. I think it's a beautiful thing, bringing in a new fresh customer who has the money and is willing to spend. I still can't go shop on Fifth Avenue or in SoHo… it doesn't exist for me, and that's crazy."
On Areas Of The Industry That Need Improvement
"Brands across the board. Things you wouldn't even think about. I mean, even finding underwear and lingerie for a larger girl is so hard, I can't even tell you, and that's a necessity. I always encourage brands to make a change, make a change past XL . That's not inclusive. I'm talking like really go up- 2X, 3X, 4X, 28, 30. Go larger, because the customer is there, and she WILL buy."
On Her Own Brand, All Worthy
"I was so fed up with plus-size women getting basically cut from fashion and not having fashionable things to wear. I felt like we were always put in something that was an afterthought. What is great and cool about my line is that it is designed from a plus-size perspective, and then sized down. In fashion, you will typically find the opposite. I just wanted to create fashionable pieces that look fabulous on everybody, and I believe that fashion is for every body, every size, every age. I was so sick of talking to my girlfriends that were smaller than me and saying, "omg, I love this dress, where did you get it?" and them naming a store where I could never shop. It's nice to be able to have the same exact item, whether it's XXS or 5X, where it costs the same too. For the fall line, I wanted to create something cozy and comfortable. I love mixing fashion and function… A lot of us right now are home, which is kind of perfect, because my whole aesthetic is kind of comfortable. I had already thought about this prior , and now we're home, so it works."

On Social Media And Its Impact
I think social media can be such a blessing but can also be such a curse. I had to learn that I have the power to follow people who make me feel good, people who resonate with me, people who are authentic. I can't be in Bali every day with a fruit basket in the water with my boyfriend, that's just not my realistic life. It looks fabulous, but for the majority, that's just not what it is.
I had to do an and say, 'ok I want to follow people who make me feel great,' because I was noticing it was kind of seeping in, and I know this is the case for a lot of other people. This measuring up. 'Why am I not doing XYZ? How come they did this?' I think that social media is one of the biggest catalysts right now in the mental health problem in our world, and now we're moving into TikTok and Facebook, and of course, it's so fun… and I am not saying don't look at that stuff, but just be cautious of who you are following. Follow people who have your same values and morals, people that make you feel good. We have the power to do that.
I know I try to be as realistic as I can on social media. I mean, the other day I was talking about nipple hair and butt acne—things that are opening the door for this conversation in women. I got such an overwhelming response of people being like, 'wow I felt so alone in this.' It was really eye-opening to me because we really shouldn't . Social media can be this place to have these conversations. It's important to find those people that, again, make you feel good and make you feel heard. That's what we all want at the end of the day, to feel heard."
On Using Her Platform For Good
"I think the most important thing when you have a platform, you have a responsibility to talk about things that you are passionate about. Anything across the board, that is how we are lending our voices these days. I have used my platform to be loud about equality, body positivity, different movements, mental health, and as far as the fashion industry goes, I have no problem calling people (and brands) out who I find are hindering the progression of fashion and moving forward and inclusivity. Inclusivity across the board. For the last three fashion weeks, I have taken a stand and not attended any fashion shows that weren't inclusive. Let me tell you, I had to turn down 60+ shows and I think that has been very eye-opening.
I encourage my friends to put our money where our mouth is. Dollars speak. We have to support brands that support us in our everyday life. Even my girlfriends who are women of color; I want to support them and buy from companies who are supporting them. There is still a long way to go."
On Her Role Models And Influencers You SHOULD Follow
I have to shout out some of my girlfriends. Katie Sturino (@katiesturino) is one of my very very close friends. She keeps it so real—there is zero B.S. behind anything she does. Sarah Landry (@thebirdspapaya), she is absolutely amazing. She is a mom of three with one on the way, and she has a totally different perspective. She's not plus, but she's just a beautiful human. I love Maxey Greene (@maxeygreene), she has a really fun perspective. Right now, she's pregnant, but she's plus-sized, another thing that is never talked about in the media. You never see it. How your bump maybe doesn't look totally perfect—so any plus-size pregnant mommas that have come to me, I'm like, 'omg go check out Maxey. She's amazing, she's glowing, she's a goddess.' I would go through who I'm following, because I'm very proud of who I follow, and everyone has a very positive message."
On Tips For Loving Yourself
"At 16 when I was told I had to lose weight, and then losing the weight and being so small, that really ended up being a huge detriment to my mental health. I struggled with depression and anxiety my entire life. I went to therapy and my therapist said, 'Hunter, I want you to take a shower, I want you to take your makeup off, I want you to slick your hair back and look at yourself in the mirror naked and tell yourself 10 things that you want to love about yourself.' I thought it was so crazy and sounded so silly, but whatever I am just going to appease her. I went home and I did it, and I broke down and felt very emotional. I realized that that's what I needed to continue doing, and I've done it every single day since (not naked after the shower) just looking at myself in the mirror and doing affirmations. Telling myself how worthy I am to just see even another day here. My body has taken me here, my heart is still beating. Affirmations truly changed my life. The way our mind works, our mind follows, and what we tell it is what we believe. So, if we were so convinced the sky is gray, we would think the sky is gray. Think about that with your body, tell yourself how beautiful you are, how worthy and valued you are. That is one thing I have done for 15+ years and I always tell people, listen, it changed my life. Do it, trust me I know it sounds silly. I do it when I'm driving and everyone probably looks at me like I'm a cook but I don't care because it's what we need."
On Four Consecutive 'Sports Illustrated' Spreads
"The fourth time feels like the first time. It's still just as surreal and it's still such a "pinch me" moment. I never thought as a size 18, which I am now, that I would be in a magazine like Sports Illustrated, but that just goes to show how amazing Sports Illustrated is. They really have been at the forefront of this entire inclusive movement. The reaction is always incredible. I get women being like 'thank you so much' because it's nice to feel represented. I'm like, 'don't thank me, thank SI.' It takes these publications to put women like me in them. We need to be seen, representation matters. It's been amazing and I feel very proud to be a part of that family. Every year I feel like it's more and more diverse."
Images: Provided by Hunter McGrady, Instagram; https://www.instagram.com/huntermcgrady/, Instagram; https://www.instagram.com/qvc/ 
What Being Back In The Office Is Really Like
When I first got the email about returning to my office in July, I was overwhelmed with emotion, both negative and positive.
Let's backtrack a bit. I am a twentysomething living in NYC. I've stayed here throughout the entire pandemic thus far. I stay inside, I wash my hands, I wear my mask, I respect other people's space, and I do my part to keep myself and those around me safe. In other words, I'm not an a**hole.
So, that being said, when I found out I was headed back to the office on the first day of phase 3 (July 6, to be exact), I was kind of shook. COVID had (has) made me quite an anxious person over time, and this felt like my worst fear coming to life. Public transportation? Sitting in an office with 50 other people I could not control? WEARING JEANS AGAIN? A lot of scary stuff here.
View this post on Instagram
On the contrary, sitting in my apartment day in and day out had also been quite an unhealthy habit. I made every excuse not to go outside, washing my hair became a task, and I had literally become one with the couch. Going to work meant I'd have an excuse to focus a bit more again on self-care and to get up and do something.
Here I am almost two months later, and I am here to spill what it's actually like to be back in an office in the midst of a pandemic.
I take one subway and one bus to get to work. The first day I went all out and prepared for battle in the form of a mask, gloves, paper towels to hold the handles on public transportation (yes, even while wearing gloves), and a big bottle of hand sanitizer in my bag. The subway was fairly quiet, with some essential workers, and some others in suits who looked as nervous as I did. The bus was even quieter. Quieter as in, I was the only human on the bus and therefore it was a straight shot to work, with no stops in between. As time has gone on, the subway has gotten a bit more crowded, but the bus remains empty. Public transportation overall hasn't been scary, but when someone gets on the subway without a mask (which is obviously against the rules but nothing I can do much about), my stomach still drops.
When you arrive at my office, the first thing you must do is have your temperature taken. Of course, if you have a fever, you will be sent home immediately. Upon entering the building there is a mask, glove, and hand sanitizer station. They are also set up throughout the office building. Most people wear cloth masks, but should you have a paper mask on and want a fresh one, it is available. The little things, ya know?
The elevators are limited to four people per ride (which I think is pretty standard across NYC now), but typically I opt to ride solo even though that means waiting longer for an elevator. We have an open floor plan in our office, with rows of tables as desks. As you can imagine, we are limited to one person per row, so there is forced social distancing in place. In some ways, it's so distant that it's lonely. I'd be lying if I said I didn't miss the luxury of being able to turn and chat with someone next to me.
During the workday, in fact, there is little to no human communication at all. Despite being in office, meetings are held via Zoom to avoid any large groups. If you're reading this and thinking "sO wHy ArE yOu BaCk In An OfFiCe", the answer is… unclear.

In terms of further safety precautions, while a mask is not required when sitting at our desks, it's encouraged. You can bet my paranoid lil self has one on all day. All community snacks have been taken away (sad), so has the coffee machine (sadder!!!). Safety > coffee, obviously, but I know you all feel me on the heartbreak there.
We also can't leave for lunch. Once you're in the building, you are in for the day until you go home. This one hurts the most simply because I take my lunch hour seriously, but again, I get it. I did reach out to the few friends I have who are also back in the office, and they have similar limitations. On the bright side, I've saved money by packing my lunch daily, something I didn't know I was even capable of! (Only half-kidding).
The best (and most important) safety precaution/perk of the office is weekly COVID testing. Once a week we are required to take both a COVID and antibody test. A team sets up right in the common area, and we have to walk a maximum of one flight of stairs to get there. As someone who lives with a roommate, this is a huge relief for not only myself but for him as well. Given the fact that he is working from home and did not sign up to be put at risk, the fact that I can come home and show him a negative result each week puts us both at ease. And even better, the antibody test has only a 15-minute turnaround time, the COVID test only a 24-hour turnaround time, so we don't have to wait long for our results.
Being back in an office has forced me to make small but important changes. I set my alarm for 8am now (instead of 8:59am). I wake up and actually have to CHOOSE an outfit (remember that???). I style my hair. I wear makeup. I use time management skills to give myself a work-life balance. All of the things that gently slipped from my mind during my four-month quarantine period. It's had a huge impact on my mental health, and a good one at that.
While the world is still gloomy AF, and the news cycle hasn't gotten any better, at least leaving the house daily has provided a healthy (and easy) change I didn't know I needed. Despite the fact that I have essentially left one room where I work alone to head to another room where I work alone, there has been something very refreshing about the act of getting outside and doing something daily.
Since I started going back into the office, I've been valuing my weekends and nights in a new way. Aside from sleeping, I've also used my downtime to capitalize on more *important* hobbies (like binging Selling Sunset, obviously).

So, in all seriousness, being back in the office isn't so bad. It feels good to get back into a routine, and even if I am still questioning "the point" of putting myself at risk to travel to work and be in an office with others, I do believe there was some method to the madness.
Images: Marina Andrejchenko / Shutterstock; whenshappyhr / Instagram; Giphy (2)
Quarantine Turned Me Into An At-Home Workout Person
If you told me four months ago when quarantine first started that I wouldn't be itching to get back to the gym or a group fitness class, I would've told you that you don't know me at all. Well here I am, five months into quarantine, and all that's been on my mind is that I never want to go back to a gym again, and when am I going to pull the trigger on a SoulCycle at-home bike?
For me, a group fitness class was more than a way to burn calories—in fact, that was probably the last thing on my list. The most important thing these classes offered me was an escape from the real world for 45 solid minutes. $36 for a spin class may seem absurd to you, but it's way cheaper than talking to a NYC therapist for the same amount of time. This was my me time, time when I didn't have to answer a single work message or be accessible to anyone. It's rare to be able to unplug during the day and this was the best excuse I could find, plus endorphins make you happy and happy people don't kill their husbands… unless they're locked inside with them 24/7 during a pandemic (JK).
I used to think you couldn't get as good of a workout at home or that I'd be way less motivated, but I can without a doubt say that's not the case. So even if gyms open and they're clean and COVID miraculously isn't a concern anymore, here's why I'm quitting the gym in favor of working out at home.
The Money Factor
Like a lot of New Yorkers, I was paying out the ass for an Equinox membership before we got locked in our homes for the foreseeable future. I was going to hide the amount of that annual membership, but for the sake of transparency, I'll risk getting ridiculed in the comments section—but please, before you come for me, remember we're in NYC and everything is inflated. When I first joined, the membership started at $240/month and as the years went on, they upped their price to $255/month, aka $3,060/year. Nothing says being a loyal gym member like upping the price of an already overpriced membership. But as any gymgoer knows, you know you're still spending money on a SoulCycle class here, a solidcore class there, and that adds up real quick considering a single group fitness class in NYC ranges from $30-40.
When the pandemic hit, saving all of the money I was spending on fitness was something I really felt. No sh*t, it was a small fortune. Myself, along with the rest of the world, abruptly turned to at-home workouts, something I never really did in the past, because who voluntarily wants to workout when they get home? But as soon as I started taking live Zoom classes, I realized I actually liked them, with the number one reason being they cost ~$14 or less per class, and if you're a saint like Gina DiNapoli, $9 or less, praise f*cking be.
This is a hell of a lot cheaper than an in-person class. For the price of one in-person class you can take almost four at-home classes, and that's not even factoring the money you're spending on the commute to get to/from the class. Plus, you can get away with washing your hair less frequently and repeating gym outfits, since no one even sees.
Convenience
As if money wasn't enough of a motivator to never leave my house again to workout, the convenience is next level. You know what the worst part about taking a morning group fitness class is? Actually, there are two. The first: leaving your apartment with a 20 minute buffer time and still being late to class because the subway was delayed yet again for no reason. The second: the increased anxiety you feel during the last few minutes of class before you have to sneak out to race to get into one of the three showers offered for over 40 people in the locker room.
My favorite part about working out at home is finishing my workout, sitting my ass on the couch to recover for a few minutes, then taking my sweet time getting into my own shower, to use my own products without having to wear shower shoes. As much as I liked using the gym's towels and amenities, thanks to COVID, I realize this was probably really disgusting.
Flexibility
As with everything else in NYC, fitness classes are at high demand, oftentimes forcing you to sign up a week in advance. How are you going to know what you're in the mood to do a week from now? Working out at home allows you to cater your workouts to whatever mood you're in the day of. Some days you're super motivated to wake up early and work out, other days you'd rather squeeze them in between meetings—with at-home workouts, you can decide on a moment's notice to do them whenever you want and not feel any unnecessary pressure to decide in advance.
No More Late Fees
You literally never have to worry about getting penalized for either missing, or being late to, a workout again, since they're based off your schedule. Sure, that can lead to pushing off a workout until you no longer feel motivated to do it, but if you create a schedule, it'll help hold you accountable. Think of all of those times you wishfully booked a 5:30pm class hoping your 4:30pm meeting would end in time, only to find yourself still in said meeting well past 5:30. It's bad enough spending over $30 for a class, it's even worse when you lose the class and get a penalty charge.
Variety
Since quarantine, everything has been adapted to be broadcast online, even workouts like solidcore that normally require a megaformer machine. Obv the workout is not the exact same, but my obliques hurt regardless, so I guess they're doing something right. Basically any workout that was offered in a studio can now be streamed online, done via Zoom, or watched on IGTV. My latest obsession is Sydney Miller's Housework, which is the closest I've gotten to a nightclub since the world shut down in March. So many places are also doing free trials so you can test out a bunch of things for free before even committing to purchasing.
It's Mobile
If you're one of the blessed who have access to a vacation home or you're able to go away for a weekend, you can bring your workouts with you. No longer are you stuck looking for a substitute class at a random studio—now you can bring your fav instructor with you. Sure you have to bring your equipment with you, but that's a real small price to pay for convenience.
In the time that I've written, read, re-read, and edited this article I am happy to announce that my husband and I finally splurged on the SoulCycle At-Home Bike. I'll be even more happy to announce when I make my money back on it as soon as we hit 68 rides, which between the two of us, will probably be in six months.
Images: @littpro / Unsplash; houseworkofficial, jabsbygina / Instagram
Why I Cut Out Friends Who Don't Take COVID Seriously
"I have some news," my dad tells me on our morning call, "my mother died." 
I immediately stop pouring my coffee and take him off speakerphone. 
"Wait, what?" 
My father goes on to tell me that she passed away earlier that morning in her London apartment and that he would send me the Zoom funeral information when he had it. I then ask my dad the question that I'm sure many of us have been asking a lot more these last few months, the question that can change a 10-minute chat into a 3-hour conversation, the most important question at this time: "Are you okay?" 
"Yeah," he says, "I'm fine." 
Back in November, my dad had to have his leg amputated. There are no words to describe the agonizing fear of waiting for the doctors to give you updates or trying to memorize every word and sound of your parent's voice as they are being wheeled into surgery because, hey, it may be the last time you hear them say "I love you." After three major operations, he has been recuperating and learning his new normal, including walking with a prosthetic. When COVID-19 hit the rehabilitation home where he is currently residing, they immediately followed protocol and shut down. I haven't hugged my dad since my visit to the Bay Area over the holidays and now, when I visit from Los Angeles, I stand outside his window to see him. These last couple of visits, I've wondered, "when will I hug my dad again?" and when a parent loses a parent, it's the harsh reminder that we don't get to keep ours forever, either. 
This pandemic hasn't gotten under control because many believe that doing things such as wearing a mask when around others, staying home, and practicing social distancing will lead to the virus controlling their freedom. Thanks to social media, I've learned that some of these people aren't just people on the internet—some were part of my inner circle.
When a friend asked me what I was doing for the 4th of July, I told them there were many reasons why I didn't feel like being patriotic, but more importantly, I want to see my loved ones without the fear of getting them sick. When I asked this friend what their plans were, they told me they were driving from our state, California, to another high-case state. After reassuring me that they weren't one of those people who don't believe in masks, they stated that they were skeptical about the vaccine based on their own knowledge and research of epidemiology. They then stated the infamous line, "We can't live in fear forever." For the record, this person is not a doctor. 
Now, I am all for questioning authority, but when things are uncertain and peoples' lives are at risk, I am not one to put my opinion and assessment over facts and numbers. I did express to this friend that their decision saddened me, and although I do know they understood where I was coming from after almost losing a parent, I can't be the only one whose friendships have changed or have ended during this unpredictable chapter. 
I compare the decisions we make during this time to drinking and driving. Sometimes people get away with it, so they don't think anything of it. But not getting caught doesn't make it right. Also, what happens when you hit another car and hurt someone, let alone kill them? What if your decision hurts or kills the passengers in your car? Then your judgment, your decision, has severely impacted someone else—how can someone be okay with this?   
I spent my July 4th by the pool alone, drinking piña coladas, FaceTiming friends and family, and of course, watching everyone's Instagram stories. The IG stories I saw ranged from people secluded among small groups in other parts of the United States, to the politically slanted "If you don't celebrate today, it defeats the purpose of this day" rants. I unfollowed and deleted and kept telling myself a quote a former colleague once told me: "Don't you just love when the trash takes itself out?" 
It's incredible how a pandemic that has asked us to simply wear a mask when around others and to stay home has revealed who people truly are. My grandmother hid from the Nazis during World War II in Holland when she was eight years old. Having a gas mask was a luxury—it meant you had a chance at survival. She didn't have an iPhone to FaceTime her parents that she was separated from. I mean, hell, she didn't even have food—she lived off tulip bulbs. But sure, tell me more about how wearing a mask is infringing upon your life.
I am by no means an angel. I've received a speeding ticket, sent 3am text messages that deserve to be a meme, and, not to sound like a 45-year-old divorcée, I can be fun. I don't take myself seriously, I'm the friend who keeps Twister and mini-beer pong on hand "just in case" and has a small reputation of being a bit of a wild child. I have managed to safely hang out with a couple of friends outside at a distance, and I will be the first to acknowledge that minimal human interaction is vital to everyone's mental health. However, when you don't choose to care about others' health, others' lives and your behavior is delaying many of us from being able to simply hug our loved ones again, amongst the many other long term effects it could have on others, then yeah… 
You and I have nothing in common. 
Images: Ranta Images / Shutterstock.com
Ivanka Trump Violates Stay At Home Order To Travel With Her Family
Whenever guidelines that only really work if we all follow them are put in place, there's always that one bitch who thinks they are above it all and ruins it for everyone. Have I ever been this bitch? I mean, on a class field trip to D.C. where the chaperones said we'd all get ice cream at the end if we were well behaved, but then I went and tried to get a stranger to buy me a pack of cigarettes and got caught…sure. But, as a grown-ass woman during a pandemic when we're being told to stay home so more people don't die? Nah, I'm good there.
You know who's not good, though? Ivanka Trump.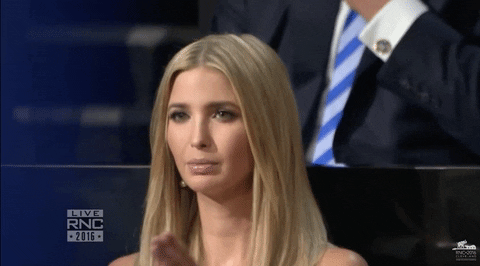 The federal government — you know, the one run by Ivanka's dad — has urged people to refrain from any nonessential travel, but Ivanka didn't seem to take that to heart when she traveled with her family from Washington to celebrate Passover in Bedminster, New Jersey.
New Jersey is one of the country's hot spots for coronavirus, having the second-highest number of reported deaths in the country. So, while traveling there is still legal, it's not exactly responsible.
Plus, when Ivanka travels, she has to bring Secret Service with her, and her trip requires local law enforcement to be on duty. So, she is forcing these people to work in a dangerous situation for her. Cute!
While Ivanka's husband, White House advisor Jared Kushner, has returned to D.C., the rest of the family reportedly remains in New Jersey.
Wanting to spend a holiday with family is totally understandable. Shit, I wish I could see my parents right tf now. I miss them and want a hug from them to help me feel better during these trying times. But, I live in New York, the major hot spot for COVID-19, and traveling from here to go see them in Maine would be irresponsible and dangerous. So, I'm posted up in my tiny New York apartment with all four of my roommates.
It's called civic duty, Ivanka, look it up.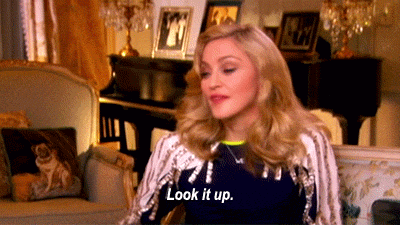 Plus, Ivanka is a public figure, so she has a responsibility to set an example for the rest of the country — pockets of which are raging against their state's stay at home orders. She seemed to acknowledge this last month when she tweeted "Social distancing saves lives!" and asked followers to "Please do your part. We are all in this together."
In these toughest of times, America shows her spirit and strength. This will end and we will emerge stronger than ever before.

In the meantime, social distancing saves lives! Please do your part. We are all in this together. 💛

[Part 1] pic.twitter.com/iYzMunLJyO

— Ivanka Trump (@IvankaTrump) March 30, 2020
It's near impossible to convince people they should be staying home while refusing to practice that advice yourself. If they see leaders traveling, it will make them wonder, "Why shouldn't I be able to, then?"
As we've seen from the protests in Michigan — where people are taking to the streets and demanding that businesses reopen — that people are already having a hard time understanding that it's important to stay home. So, we need our leaders to, get this, *lead* by example. And traveling to one of the hot spots for a holiday doesn't cut it.
Images: Giphy ( @election2016, @tkyle)
Want more news like this? For a daily news rundown to make you laugh instead of cry, subscribe to the Betches Sup newsletter.