Whenever guidelines that only really work if we all follow them are put in place, there's always that one bitch who thinks they are above it all and ruins it for everyone. Have I ever been this bitch? I mean, on a class field trip to D.C. where the chaperones said we'd all get ice cream at the end if we were well behaved, but then I went and tried to get a stranger to buy me a pack of cigarettes and got caught…sure. But, as a grown-ass woman during a pandemic when we're being told to stay home so more people don't die? Nah, I'm good there.
You know who's not good, though? Ivanka Trump.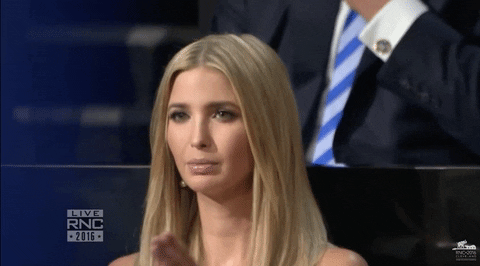 The federal government — you know, the one run by Ivanka's dad — has urged people to refrain from any nonessential travel, but Ivanka didn't seem to take that to heart when she traveled with her family from Washington to celebrate Passover in Bedminster, New Jersey.
New Jersey is one of the country's hot spots for coronavirus, having the second-highest number of reported deaths in the country. So, while traveling there is still legal, it's not exactly responsible.
Plus, when Ivanka travels, she has to bring Secret Service with her, and her trip requires local law enforcement to be on duty. So, she is forcing these people to work in a dangerous situation for her. Cute!
While Ivanka's husband, White House advisor Jared Kushner, has returned to D.C., the rest of the family reportedly remains in New Jersey.
Wanting to spend a holiday with family is totally understandable. Shit, I wish I could see my parents right tf now. I miss them and want a hug from them to help me feel better during these trying times. But, I live in New York, the major hot spot for COVID-19, and traveling from here to go see them in Maine would be irresponsible and dangerous. So, I'm posted up in my tiny New York apartment with all four of my roommates.
It's called civic duty, Ivanka, look it up.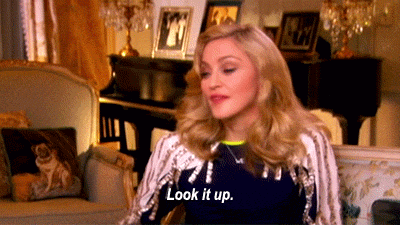 Plus, Ivanka is a public figure, so she has a responsibility to set an example for the rest of the country — pockets of which are raging against their state's stay at home orders. She seemed to acknowledge this last month when she tweeted "Social distancing saves lives!" and asked followers to "Please do your part. We are all in this together."
In these toughest of times, America shows her spirit and strength. This will end and we will emerge stronger than ever before.

In the meantime, social distancing saves lives! Please do your part. We are all in this together. 💛

[Part 1] pic.twitter.com/iYzMunLJyO

— Ivanka Trump (@IvankaTrump) March 30, 2020
It's near impossible to convince people they should be staying home while refusing to practice that advice yourself. If they see leaders traveling, it will make them wonder, "Why shouldn't I be able to, then?"
As we've seen from the protests in Michigan — where people are taking to the streets and demanding that businesses reopen — that people are already having a hard time understanding that it's important to stay home. So, we need our leaders to, get this, *lead* by example. And traveling to one of the hot spots for a holiday doesn't cut it.
Images: Giphy ( @election2016, @tkyle)
Want more news like this? For a daily news rundown to make you laugh instead of cry, subscribe to the Betches Sup newsletter.