The Olympics Are For Everyone—As Long As You're White, Able-Bodied, And Male
In 2020, the Olympics dealt with every celebrity's nightmare and every Republican politician's favorite talking point: they were canceled, albeit literally. Athletes' dreams were crushed, sponsors' dollars gone. Thanks to modern medicine (and no thanks to your cousin who shares vaccine conspiracy theories on Facebook), plans were put in motion to resurrect the 2020 Olympics in 2021. But while much of the world spent the time off reckoning with how to address the systemic inequalities facing marginalized communities, it appears that sports leaders spent their year in lockdown figuring out how sexist, racist, and ableist they could possibly be. The Tokyo Olympics have finally arrived, and it feels like the governing bodies are going for gold in how many discriminatory practices they can employ at once.
In early July, news broke that the International Swimming Federation, known as FINA, refused to allow the Soul Cap, a swim cap designed for natural Black hair, at the Olympics. Their official statement claimed that the cap "does not follow the natural form of the head" and "could lead to an unfair advantage" despite being made of the same materials as the approved Speedo swimming caps. Scrutinizing what is and is not acceptable for Black hair has long been used as a tool to discriminate against and oppress Black people, especially Black women. While the initial impact of this decision affects Black Olympians, the overall implications can end up discouraging Black athletes and serving as a barrier for entry into competitive swimming.
Swimming is far from the only Olympic sport to discriminate against Black female athletes. From Sha'Carri Richardson being denied the ability to compete for legally smoking weed in Oregon while athletes such as Megan Rapinoe and others are praised for using CBD leading up to the Olympics, to judges undervaluing Simone Biles' complicated (and dangerous) skills in order to level the playing field, racist double standards continue to make headlines.
The Olympics aren't the only elite sporting group dropping the ball on creating equity and safe spaces for participants that aren't white men. On July 20, the Norwegian women's beach handball team was fined 1,500 Euros ($1,700 total) by the European Handball Association for wearing bike shorts instead of the required bikini bottoms during a championship match against Bulgaria—despite the fact that their men's team wears the same. damn. thing. Even more disturbing, the bikini mandate comes from the International Handball Federation and dictates the bikini bottoms have "a close fit and cut on an upward angle toward the top of the leg," while men can wear shorts as long as they're "not too baggy". (An IHF spokesperson told the New York Times, "We're looking into it internally" and said that Norway was the only country that officially complained. The head of the Norwegian Handball Federation told the Times that Norway has protested the bikini bottom rule since 2006 and "nothing has happened".) The oversexualization of female athletes via their uniforms is also a problem at the Olympics, by the way, where the German women's gymnastics team decided to forego the traditional high-cut leotards in favor of full-body ones. It's a move that the German Gymnastics Federation says is meant to push back against "sexualization in gymnastics," and so that the athletes can "present themselves aesthetically—without feeling uncomfortable."
International sporting organizations do not just have a problem with racism and sexism, though—ableism is another issue that is showing up, particularly in the Paralympics. As a disabled woman, I believe the denial of a personal care assistant for Becca Meyers last week is particularly egregious, because it isn't just a form of discrimination, but of safety and human rights. The deaf blind swimmer and three-time gold medalist was forbidden from bringing her mother as her personal care assistant, despite it being allowed at international meets she's competed in since 2017, because of rules for "non-essential" staff due to COVID-19 restrictions. The fact that Meyers was repeatedly told that her needs weren't essential is ludicrous—PCAs aren't friends or buddies people with disabilities bring around with them. They are their life source in a way—they help them meet their basic human needs when limitations from their disabilities arise. While the roles and responsibilities of PCAs vary depending on the needs of the disabled person, they are the only way that many disabled people feed, clothe, bathe, and use the bathroom. 
Paralympic officials stated that there would be one "PCA" for 34 athletes when pushed on why reasonable accommodations weren't being made, but PCAs are called Personal Care Assistants for a reason—they typically can only effectively support one disabled person's needs at a time. The Paralympics are designed to be for people with disabilities, so why are there such ableist and discriminatory policies? While news outlets report that Meyers chose to drop out of the Paralympics because of this, the reality is that she didn't choose to drop out—she was forced to. When you're asked to "choose" between having your basic needs met or having the honor of representing your country in an elite competition you've trained your whole life for, there isn't a choice you can make. You have to give up your dream because your basic human rights are not being accommodated for. 
In a year when it seemed (key word: seemed) so many organizations made commitments to listening, learning, and bettering themselves, it's especially disheartening to see multiple elite sporting organizations so profoundly drop the ball when it comes to supporting and protecting, their athletes and setting them up for success. As a woman with a disability, I have experienced firsthand what it's like for people to make decisions on my behalf. When I looked at the executive board for the committees that were making these decisions, I noticed a trend that couldn't be denied: the large majority of them were white, able-bodied, and male. So, it's time for them to train for what is sure to feel like an Olympic Event for them: sit back and listen. Listen to the voices of Black people, especially Black women. Listen to the voices of women, who are tired of being sexualized. Listen to disabled people, especially when they tell you they need things to survive. These athletes train for years for the ability to represent their countries in these competitions and all they're asking for is equity, safety, and respect. And they deserve it. 
Images: Marijan Murat/picture alliance via Getty Images; Patrick Smith, Richard Heathcote / Getty Images
8 Hot Olympians On To Root For On Team USA
Every four years, we get the opportunity to turn on the Winter Olympics, watch about three seconds of someone skiing, and then get bored and change the channel to a random RHONY rerun. Luckily for us, the hot Olympians of Team USA make watching slightly more enjoyable considering they're v good-looking. In case you haven't been stalking their Instagrams already, here are the 8 hottest athletes on Team USA this year:
Hot Olympian #1: Gus Kenworthy
Gus Kenworthy is a 26-year-old pro skier who already has over five silver medals in his pocket. Can you please do less? He's also literally so good-looking, so I guess some people really do have it all. He's also gay which is a bummer for the straight women out there, but like, I'll still be watching him. And stalking his Instagram.
Hot Olympian #2: David Chodounsky
David is an alpine skier from Colorado and he's been on the US team for over eight years. He went to Dartmouth and won the NCAA slalom title when he was just a freshman, sooo let's assume he didn't have any *social* trouble. I'm a fan.
Hot Olympian #3: Hakeem Abdul-Saboor
I honestly never even knew bobsledding was a real Olympic sport beyond Cool Runnings, but now it's kinda my fav one. Hakeem Abdul- Saboor (AKA @has_fitness on Insta) is literally so hot and the videos he posts of his gym sessions are literally mind-blowing. I mean, who knew you had to be jacked under all those layers?
Hot Olympian #4: Tim Burke
Great views @SkiWhiteface after a hard bounding session! pic.twitter.com/klOeXILvAI

— Tim Burke (@tb_burke) August 8, 2016
Tim Burke is a biathlete, so yes he has many talents. Before 2017, he was one of only two men in the US to have won a biathlon medal at the world championship. He's already broken a ton of records and he's only in his 30's. Plus, he's married to another biathlete, Andrea Henkel, and the two of them combined have more world cup medals than the average human will ever see.
Hot Olympian #5:  Joey Mantia
This guy makes long track speedskating look good, even though he has to wear those tragic goggles when competing. Joey Mantia has literally been sponsored by every big company, from Under Armour to Comcast. He's obviously playing his cards right. He also owns a cafe in Utah. Talk about a diverse resume.
Hot Olympian #6: Jordan Greenway
UM, apparently this guy is 20 years old so this may be creepy, but like, he's 6 foot 5 and weighs 230 pounds, so he's killing it. Aside from his good looks, it's beyond impressive that he's on the Olympic ice hockey team at this age. Like, my biggest accomplishment at 20 years old was getting into some campus bar without getting carded.
Hot Olympian #7:  Jayson Terdiman
This guy is a luge athlete, which is that sport that looks like grown men are sliding down the mountain on a sled like they're on some water slide at Atlantis. Turns out it's actually a really intense sport and this guy is one of the best in the world. It's basically all about controlled upper body strength, so there's no question he's jacked.
Hot Olympian #8: Jake Pates
Shaun White has been known as the hot snowboarder for some time now, but honestly, Jake Pates may take his place this year. Jake is from Colorado, but he kinda looks like the surfing type that lives in Malibu and has never been to New York. He made the US Rookie team in 2014 and he's been killing it ever since. Plus, his Instagram bio says "FAM FIRST," so like, he's husband material for sure.
Also, Jake doesn't have a sexual harassment scandal brewing so like…there's also that.
North Korea Brought 230 Cheerleaders To The Olympics And Here's What We Know About Them
The Olympics are in full swing in PyeongChang, South Korea, and tbh North Korea is being supes dramatic at every turn. The most extra move they have made so far is sending a group of cheerleaders to attend the Olympic games. The cheer squad has a  230 women on the team. Casual reminder that North Korea has about 24 competing athletes on their Olympic team. So we have more North Korean Olympic cheerleaders than we do North Korean Olympians. Priorities, I guess. Or Kim Jon Un has something in common with us and watches Bring It On every night before bed.
The girls find out they are stealing their cheers from the South Korean Clovers and have to scramble to put together a new routine before the next military parade. https://t.co/UN5ep4fQJC

— The Betches Sup (@Betches_Sup) February 10, 2018
Anyway, these cheerleaders are making quite a splash. They arrived at the airport wearing matching outfits and carrying matching luggage. Very creepy chic. They really got the people talking when they attended the hockey game between Switzerland and the unified Korean team and showed off their propaganda-style cheers. Their style is overly choreographed to the point where you're like, "Um, are you guys okay? Blink twice if you need help."
Dit is dus echt heel bijzonder. #BNR #pyeongchangOlympics2018 pic.twitter.com/mDha25Px9g

— Thomas Schuurman (@ThomasSchuurman) February 10, 2018
The cheerleaders are picked for their natural beauty and patriotism, and if anyone is suspected of disloyalty at any point, they are kicked tf off the team. They are also required to live on a big-ass ferry – yes, you heard me right, a ferry – called the Mangyongbong-92. Sorry, but Mangyongbong-92 sounds like what I would name my new vape after five thousand hits. Anyway, they're held hostage on this never-ending cruise to make sure they don't experience too much of South Korea. And that is serious stuff, because one time 21 members of the squad were sent to a prison camp because they spilled the tea about what they had seen in South Korea on a university games tour. Way harsh, Tai.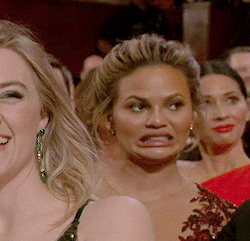 Anyway, the North Korean cheer squad seems to be part of the charm campaign Kim Jon Un is leading in order to drive a wedge between the USA and South Korea, so North Korea can make more nuclear weapons in case our president tries to compare dick sizes with their dear leader again. Incred.
May you one day find something to be as devoted to as these North Korean cheerleaders are to chanting. Or not, because it's creepy af. Okay, bye!
Heads up, you need to keep up with the news. It's not cute anymore. That's why we've created a 5x weekly newsletter called The 'Sup that will explain all the news of the week in a hilarious af way. Because if we weren't laughing, we'd be crying. Sign up for The 'Sup now!
Images: Twitter (2) Giphy (1)
Where To Watch All The Best Events At The 2018 Winter Olympics
Figuring out where to watch all the best events at the 2018 Winter Olympics can actually be an enormous pain in the ass. Thanks to the fact that PyeongChang is a casual 14 hours ahead of the U.S. (I'm usually 14 hours late to things anyway so it's fine), and the literal maze that is the Olympics' website, figuring out when to watch can be difficult. Luckily, NBC has you covered with 176 hours of Olympic coverage, and live streaming on their website for those of you who lost your ex's dad's best friend's cable login prefer to watch online. While there's literally no way to catch all the events (unless you call out sick for a full three weeks, in which case, I salute you), here's how to catch some of the most popular winter sports.
Opening Ceremonies
So like, technically the opening ceremonies already happened, but they don't air on NBC in the U.S. until 8pm on Friday, February 9th, so I guess we're just all going to pretend they didn't already take place. Timezones are fucking weird, man. This year, the ceremonies are even more important than usual because they're going to be a "show of Korean unity." If you don't know why that's important, check out @RealDonaldJTrump's Twitter page and figure it out for yourself.
When to watch: Friday 2/10 at 8pm on NBC.
Who to look out for: Frst of all, hot oiled up Tonga guy will be back serving as his country's flag bearer, so there's that. Second, Kim Jong Un's little sister — Kimberly Jong Unette* — will also be in attendance. Being baby sis to the world's most batshit dictator sure does have it's perks.
*Her name is actually Kim Yo-jong
Women's Halfpipe Finals
I know men's snowboarding is usually the big ticket item (Where else we we get to see a stoned af Shaun White flip through the air a bunch??), but this year's women's halfpipe finals are going to be lit. Besides, if I wanted to watch dudes snowboard, I'd watch Johnny Tsunami again. Wait, actually, I should totally watch Johnny Tsunami again…
When to watch: Monday 2/12 at 8PM on NBC.
Who to look out for: The whole reason I picked the women's halfpipe over the men's (apart from like, feminism and shit) is seventeen-year-old Korean-American snowboarder Chloe Kim. Chloe is second-ever snowboarder (after gold medalist/perpetually high person Shaun White) to score a perfect 100. To win the gold this year she'll have to face off against her bff/childhood idol, 2002 gold medalist Kelly Clark. To add to the drama, this is probably Kelly's last Olympics so like, the frenemy levels are extremely high.
All The Figure Skating
If I,Tonya taught us anything (other than the there is no amount of prosthetics that can make Margot Robbie look ugly), it's that people fucking love figure skating. They love it so much they'll destroy lives over it. It's kind of beautiful. If you, like the rest of the world, have a newly renewed obsession with figure skating then you're in luck. There are a fuckload of figure skating events, and an even larger fuckload of figure skaters for you to pray don't get hit in the back of the leg with a retractable rod watch this year.
When to watch:  Men's Final: Friday 2/16 at 8pm | Ladies' Final: Thursday 2/22 at 8pm | Pairs' final: Wednesday 2/14 8pm on NBC.
Who to look out for: Tonya Harding with a baseball bat? JK JK. Bradie Tennell is basically the Cinderella of the Olympics (in that she's an overnight sensation, is blonde, wears blue, and literally skates to a song called 'Cinderella'). Tennell was the first female skater in 10 years to win a medal on her first try in the Skate America Grand Prix, and earlier this year she won the U.S. national title. She also barely twenty, which is literally rude, but we'll forgive her.
Bobsledding
As far as winter Olympic sports that have movies about them, bobsledding is obviously in every millennials top 8. Bobsledding is one of those sports that is in absolutely no way easy, but when you watch you *kind of* feel like you could do it. Like, I've ridden the Matterhorn at Disneyland which is like basically the same thing, right? (Narrator: It was not the same).
When to watch: Two Man Finals: 2/19 at 8pm | Women's Finals: 2/21 at 8pm | Four-Man Finals: 2/24 at 8pm on NBC.
Who to look out for: Nigeria they got a bobsled team, yeah! This year Nigeria will put forward the first ever Nigerian women's bobsled team. While they're not expected to place, I can think of another underdog bobsled team from a warm-weather country that stole the hearts of the bobsled world not long ago. I guess what I'm saying is, if we don't get an all-female Nigerian reboot of Cool Runnings out of this, I'm gonna be pissed. 
Sooooo Much Skiing
Everybody feels like they're a pretty good skier until they see actually good skiers in the Olympics and are like, "Oh fuck, I'm a joke." Again, there are a *lot* of options for ski fans here, so here are just a few. As for the rest, IDK. Google it.
When to watch (jumping): Women's normal hill: 2/12 at 3pm | Men's large hill: 2/17 at 8pm | Men's team: 2/19 at 3pm on NBC.
When to watch (Alpine): There is literally so much Alpine skiing at the Olympics. Turn on your TV and you will find it. Here are some highlights, but for the ski freaks among us just know there are like 10 other skiing events not listed here:
Men's Downhill 2/10 at 8pm | Women's downhill 2/20 at 8pm | Team event 2/23 at 8pm on NBC. 
Who to watch: Ummm Mikaela Shiffrin anybody? Our girl is the reigning Olympic gold medalist and overall world champion, so I think it's safe to say she's not coming to PyeongChang to fuck around. Mikaela is the youngest woman ever to win Olympic gold in slalom — which is that event where people ski downhill really fast between poles and not, as I'd previously thought, the Yiddish word for penis.
The Definitive Ranking Of 2018 Olympic Uniforms
The PyeongChang Winter Olympics kick off this week and for those of us who can only maintain interest in sports for like 15 minutes tops, we're bringing you something more fun to focus on: the uniforms adorning these spectacularly ripped bodies. You might not be able to judge freestyle skiing, but you can go full on fashion police for these official Olympic uniforms. Here's a look at what the world's hottest bodies are rocking.
France
The team is ready to rock ???????? #PyeongChang #olympicsgames #skijumping @FranceOlympique pic.twitter.com/YeMTx5V9KU

— Léa Lemare (@lealemare) February 8, 2018
Designer: Lacoste
Congrats to the French, once again, for looking chic af. They've really nailed the "richest girl you follow on Instagram" look for which I both applaud and am incredibly jealous of. I wasn't aware Soul Cycle was an event this year. These sleek and sexy uniforms are going to be a hit at the Olympic Fuckfest Village. 
Australia
These legends are ready to shine at #PyeongChang2018 ✨✨✨✨#GoAUS pic.twitter.com/XmPl81poeV

— AUS Olympic Team (@AUSOlympicTeam) February 8, 2018
Designer: Total Image
The only nice thing I can say about these uniforms is that if any of these athletes get seriously injured, they are already dressed for a shitty summer internship at a law firm. Olympians are literally the closest thing we have to gods and Total Image has managed to make them look like down on their luck substitute teachers. This is literally what Jack Black wore to pretend to be a teacher in School of Rock. Not impressed.
USA
The 2018 U.S. Olympic Team has been announced! ???? Follow your favorite athletes as they prepare to compete at the #WinterOlympics ⬇️https://t.co/aEDp87icce

— U.S. Olympic Team (@TeamUSA) January 27, 2018

Designer: Ralph Lauren
Doing anything that isn't 100% enthusiastically patriotic these days is apparently treason according to our president, but at the risk of being locked away forever I"m going to give these uniforms a serious side eye. We have a lot going on here, folks. This is the perfect outfit for the cross country cowboy hanging fireside at a ski lodge. Dare I say, let's minimize the look? It sort of screams, "we're a mess of a country at the moment!"
Germany
Pyeongchang get ready for these guys ???????????????????? #TeamGermany pic.twitter.com/pQ5CiVmutV

— Richard Freitag (@Richard_Freitag) February 5, 2018
Designer: Adidas
Germany looks like they could bust out a breakdancing move at any given moment and I mean that as a complete compliment. It's bordering a little bit on skater fuckboy, but unfortunately, that's the kind of fuckboy I fall for. 10/10. 
Russia
Russia unveiled a new "neutral" Olympic uniform in Moscow for the 2018 games

The country has been denied use of its flag and badges as punishment from the Sochi doping scandal pic.twitter.com/mXFDyLvqtm

— CBS Evening News (@CBSEveningNews) January 22, 2018
Designer: Zasport
So, while we were all busy trying to figure out if the Russians interfered with our elections, the Russians were busy getting in trouble for doping in the last Olympics. The punishment? Make them stay out and have total FOMO. Just kidding. Something worse. The very few individuals who didn't dope can compete independently but they have to wear a boring tacky outfit with literally no flair. The IOC decided to force all Russian athletes to wear bland great tracksuits. BUt in a twist they look like the could easily be part of Yeezy Season 6.
Finland
Suomen #curling -pari Oona ja Tomi lähdössä kisaamaan Olympialaisiin ja maailman kahdeksan parhaan joukkoon! #PyeongChangFi pic.twitter.com/fdvTusqwqL

— Olympic Team Finland (@OlympicTeamFI) January 28, 2018
Designer: Icepeak
Hello? Disney Channel's 2002 aesthetic called and they're gonna need their look back. If you weren't already aware that Finland is white people dancing to EDM, this really lays it out for you. They look like slightly hunkier Sims characters or Abercrombie rave goth. I guess one upside is they can really focus on their sports because no one is going to be hitting on them at the games. Sad!
10 Hot Guy Olympians From Around The World That Will Make You Care About Sports
The Olympics are upon us, which means the world will get to watch as the best athletes on Earth compete against each other for metal necklaces – it's truly thrilling. Even more so when those athletes are, on top of being the pinnacle of athletic ability, really fucking attractive. Now, we all know that Team U.S.A is and always will be the most gorgeous hunk of team ever to walk the face of the Earth, but in the spirit of global unity here are some other athletes from around the world whose events you should def ditch work to watch DVR when the time comes:
Team Spain
Javier Fernandez – Figure skater
Anyone who says male figure skaters aren't hot are seriously disturbed, and clearly haven't seen Javier Fernandez. Javier is a two-time World champion, sex time consecutive European Champion, three-time Grand Prix final medalist, eight-time Spanish national champion, and a certified ten – or diez – depending on if you're trying to impress him with your 9th grade level Spanish skills.
Team France
Martin Fourcade – Biathlete
Umm…yeah, obviously Team France was going to bring the heat. Fourcade is a "biathlete," and for those of you who still need to brush up on your knowledge of random Olympic sports, that means his event involved both cross-country skiing, and shooting a gun. Not sure why those two skills were combined, but I'm very open to letting Martin change my mind on this subject.
Team Norway
Henrik Kristoffersen – Alpine Ski Racer
So let me just say right now, you are not ready for Henrik Kristoffersen. You think you are, but you are mistaken. Let me also say, that after a brief (read: 2 hour) stalking of his Instagram, he has a girlfriend and/or wife. Sorry for the bad news. Kristoffersen is a skier who focuses on both the slalom and giant slalom events.
I think I speak for everyone when I say I can't wait to see this man's giant slalom in South Korea this year.
Team Japan
Yuzuru Hanyu – Figure Skater
Once again, the male figure skaters are holding it down by being both athletic and fashionable. Get yourself a man who can do both, fam. Yuzuru Hanyu took home the gold in Men's singles at the last winter Olympics, though I feel like he won't be a single man for much longer. *ba-dum-CHI*
Team Germany
Axel Jungk – Skeleton Racer
Axel Jungk is a skeleton racer who represents Germany in the Skeleton World Cup which is a real sport and not, as I initially thought, an extremely competitive Halloween costume contest. Anyway, based of his Instagram, this German Jungk is something to behold:
Team Canada
Alex Pietrangelo – Ice Hockey 
If you're looking for a hot Olympian who is a little closer to home, might I suggest Alex Pietrangelo of the Canadian Ice Hockey team. Sadly, he is married (boo) and his Insta profile pic is literally him at his wedding (so rude), but a girl can dream, eh?
** Okay, so turns out Alex won't actually be at the Olympics because NHL players aren't allowed to go this year (boo) but we're going to keep his Insta on here so you can scroll through his pics and dream of a world where you give a fuck about hockey.
Team Tonga
Pita Toufatofua – Skier
You probably remember Pita from the Rio Olympics when he made a major entrance by showing up fully shirtless and covered in oil as if to say, "It's Tonga time, bitch!" Well this year, your boy is back, and competing as Tonga's only Olympian. Because like, who needs a whole team when you're only competitor looks like this:
Team U.K.
Joel Fearon – Bobsledder
Joel Fearon is a not only a winter Olympian, he is also a sprinter, meaning he competes in the Summer Olympics too. And on top of all of that, he is foooooooooine af, and represents our ex-turned-BFF, the United Kingdom. Mmm. I'd start a special relationship with him any day:
Welp, there you have it. I'm sure more hot Olympians will reveal themselves as the games goes on (we didn't even touch on the subject of lady Olympians here, because they're honestly all so attractive there's no reason for a roundup), but for now I think we can all agree that the old saying is true: It's a hot world after all.
Heads up, you need to keep up with the news. It's not cute anymore. That's why we've created a 5x weekly newsletter called The 'Sup that will explain all the news of the week in a hilarious af way. Because if we weren't laughing, we'd be crying. Sign up for The 'Sup now!
The Best Super Bowl Commercials You Missed While You Were In The Bathroom
Congratulations! If you're reading this, it means you made it through another Super Bowl Sunday, the one day of the year when it's basically a requirement that you sit down and watch sports. Even though your mind was probably on Kylie Jenner having her baby, you still had to like, be in the room while football was happening. But everyone really only watches the Super Bowl for three things: delicious junk food, the half time show, and the commercials. We can't physically send you food through your computer screen, and we're kind of sick of talking about Justin Timberlake, but let's talk shit about commercials.
This year, a 30-second ad during the Super Bowl cost about $5 million, so all these companies better fucking hope they didn't waste their coins on a lame commercial. Really, there are probably like six ad teams around the country just waiting to be fired today once their boss sees that their commercial flopped. We're looking at you, Dodge commercial that tried to use a Martin Luther King speech to sell trucks. Come on guys, not a good look. So while you were busy shoving your face with seven-layer dip and escaping to the bathroom with your girlfriends, we came up with our ranking of the best Super Bowl commercials this year. And yeah, we probably missed some, it's really not that serious.
10. Michelob Ultra
Chris Pratt is funny and adorable and also very hot when shirtless, and he brings a lot to the table in this commercial. We're not sure who actually drinks Michelob Ultra, but nevertheless Chris is very excited about it.
9. Squarespace
I can barely get the wifi in my apartment to work, so I'm a little pissed that Keanu Reeves is apparently able to seamlessly build a website in the middle of the desert, but otherwise this is amazing. Am I like, turned on by Keanu Reeves?
8. Tide
While teenagers are busy eating Tide pods, the actual people who work there were hard at work making this epic commercial. Stranger Things star David Harbour makes the case that every ad is a Tide ad, and we kind of almost believe him by the end. It's a Tide ad.
7. Winter Olympics
While we're a little disappointed that we haven't moved past the un-ironic use of "Girl on Fire," we fucking love the Olympics. This series of ads highlights some of the top Team USA athletes, so you'll know who to pay attention to.
6. Jack in the Box
I've never eaten at Jack in the Box, but when someone says the words "Martha Stewart feud" I usually appear within 10 seconds. Martha and Jack have some serious beef (or chicken, I guess) over their new sandwich, and when she takes off her earrings, you know it's serious.
5. NFL
Was being in this commercial the Giants' punishment for having one of the worst seasons ever? That's unclear, and it's also unclear why the NFL needs a commercial while 100 million people are *currently* watching an NFL game, but we're here for the dancing.
4. Groupon
Tiffany Haddish is a national treasure and she must be protected at all costs. Tiffany dismisses the haters that say using Groupon makes her cheap, because who has time for that kind of negativity? We need to go to a spa with her ASAP.
3. Pepsi
Pepsi flawlessly rebounds from last year's Kendall Jenner fiasco with a nod to its historic commercials throughout the years. We see Cindy Crawford, Michael Jackson, and our lord and savior Britney Spears, and it's all narrated by Jimmy Fallon. Four for you Pepsi, you go Pepsi.
2. Amazon Alexa
If Amazon is going to take over the world, please let it be like this. In this ad, Alexa loses her voice and is replaced by a bunch of celebrities, including Cardi B and Rebel Wilson. Fuck country music, you're listening to "Bodak Yellow" tonight.
1. Doritos & Mountain Dew
Add this to the list of things we never knew we needed. Morgan Freeman and Peter Dinklage engage in a rap battle and we are literally screaming the whole time. If you spent all of ninth grade trying to memorize the Busta Rhymes verse in "Look At Me Now," prepare to be jealous because Peter Dinklage still knows the whole thing. Brb watching this on repeat for the next seven hours.
Guess Which Shady Country Just Got Banned From The Olympics
If Breaking Bad taught me anything, it's that cooking meth can make you rich af drugs are very very bad. You would think that an organization such as, oh a National Olympic Committee, would also have a basic understanding that drugs are pretty high on the list of no-no's they hand out to each country before competition, but it looks like Russia may have missed their middle school D.A.R.E. presentation. Yesterday the International Olympic Committee announced that Russia would officially be banned from the 2018 Pyeongchang Winter Olympics due to the country's "systematic manipulation of anti-doping rules." When my mom caught me drinking in high school, she made me go to volleyball practice and run three miles, hungover the next day to teach me a lesson, so honestly the Russians are getting a much lighter punishment IMO.
For over a year, officials have been investigating Russia's use of performance-enhancing drugs in the 2014 Sochi Olympics, and whether the Russian government played a part in covering up their athletes' doping habits. What they found was pretty freaking massive because the punishment will set a very strict example for the IOC's zero bullshit tolerance policy in 2018 and future Olympic games. IOC President Thomas Bach called the state-sponsored coverup an "unprecedented attack on the integrity of the Olympic Games and sport." Dramatic, much? Maybe, but I guess when it comes to the largest international sporting event in the world, people get a little testy about cheating. Go figure.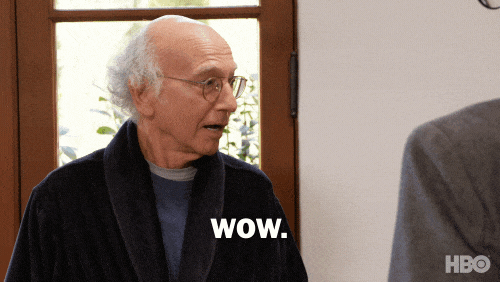 A Russian whistleblower named Grigory Rodchenko tipped off the investigation when he alleged that the Russian government was directly involved in the manipulation of samples and state sponsorship of the Olympic doping process. As a result of this ban, the Russian flag will not appear in any of the Olympic ceremonies, and their national anthem will not be played, which is a big deal since we all found out this year how much people loooove national anthems *cough* takes a knee *cough*

Instead, any Russian athletes who manage to pass a series of thorough drug testing and still wish to compete can only do so under the neutral Olympic flag and be designated as "Olympic Athletes from Russia" (OAR). Considering the only other thing called O.A.R. is that band your dad likes who sings that song about being shattered, they're already in pretty lame company. This also means that Russia will officially go on the record books with zero medals to their name for an entire Olympic season. If Putin wasn't already mad that people are poking around into his communications with the White House, he's going to be really pissed when he can't show off any shiny metal discs to prove that Mother Russia is best most strongest country in whole world.
Other names banned from the Olympics for life include Vitaly Mutko – Deputy Prime Minister of Russia, former Minister of Magic Sport, and chairman of the organizing committee for the 2018 World Cup in Russia – and his former deputy Yuri Nagornykh. 25 Russian athletes were also banned for life after being outed as cheaters, and 11 of Russia's medals from 2014 were stripped away, taking them down the leaderboard from first place to fourth behind Norway, Canada, and the US. I hope our muscular, toned, and not chemically enhanced butts look great from down there. The IOC has also gone full "bitch better have my money," and ordered Russia's Olympic Committee to reimburse the $15 million it cost them to investigate the doping scandal, and help set up the new Independent Testing Authority.

In the most beautiful moment of irony, the Russians unveiled their brand new Olympics uniforms last week, which they will never get to use now that their athletes can only wear neutral colors if they compete independently. Honestly, the IOC is doing them a favor because some of their outfits were truly heinous. That pattern cannot possibly be flattering on anyone. That is the ugliest effing scarf I've ever seen. So not fetch.

Some officials believe that Putin might call for a full boycott of the games and prevent Russian athletes from even competing neutrally, as he has previously said it "would be a humiliation to compete without any national symbols." You seem to know a thing or two about humiliating, don't you, Vlad? LMK when you feel like releasing the pee tape we're all patiently waiting on. In the meantime, do what you want about the Olympics, but don't prevent your honest and sober athletes who have trained hard and have nothing to do with dope-gate let all of their grueling work go to waste. Besides, Pyeongchang happens to be in South Korea, which is a little too close to North Korea for my comfort so like, that would definitely be my main concern if I were you. Have fun grumbling about your steroid-fueled bobsled team – I'll be far away from the crazy man with the nuclear weapons, pouring Schnapps into my hot cocoa and hoping someone eats shit during a triple axel because I'm just bitter that I don't have an athletic bone in my body.

Heads up, you need to keep up with the news. It's not cute anymore. That's why we've created a 5x weekly newsletter called The 'Sup that will explain all the news of the week in a hilarious af way. Because if we weren't laughing, we'd be crying. Sign up for The 'Sup now!