Is Peter the Messiest Bachelor Of All Time? An Investigation
Last week, Peter Weber finally revealed that he and Kelley Flanagan are dating. With a picture of them on a plane, no less, just in case you didn't remember him screaming in our faces every week "I'M A PILOT, THAT MEANS I'M SEXY" and "WATCH HOW I MOVE MY HIPS DURING THIS SALSA DANCE." Oh sorry, that last one had nothing to do with this photo. Peter's finale was on March 9th, which means literally no time has passed since the season ended, because time doesn't count when you're in quarantine, or at least that's what I told my mother when I refused to celebrate my birthday in April. In that time (no time) Peter has managed to get engaged to Hannah Ann, dump Hannah Ann, try and date Madison for 36 hours, and is now dating Kelley. While yes, technically the Hannah Ann stuff happened after the season finished filming at the end of November, I still declare that to be no time, since it was over the holidays and time isn't real then either. And in all seriousness, I have to say, this is not a good look. In fact, it's just messy. And even with all the trash that ABC has thrown at us over the years, I'm starting to wonder if Peter is the messiest of them all? Let's take a look at past Bachelors and see if any of them can beat him at this game. 
Peter Weber
First, let me lay out my case for Peter. I understand walking into this thing with a chip on his shoulder because everyone wanted Tyler C to be the Bachelor, but that's still no excuse for letting his dick hand out the roses every week. The Bachelor is not Are You The One. It is not Too Hot to Handle. It is supposed to be, or at least pretend to be, about finding a wife—not just someone you want to hook up with and make sponsored his-and-hers FabFitFun posts with. It was obvious from the beginning that Peter wasn't looking for a wife, and proven when he brought two under-23-year-olds and a dementor to the Fantasy Suites. 
So, eventually Peter proposed to Hannah Ann because she was the only one of his final two who would have sex with him and oh, also, didn't eliminate herself. Shockingly, this did not turn into everlasting love. Peter is not the only Bachelor to change his mind after all the glitz, glamour, and Neil Lane's blinding smile go away. But he is the only one whose relationship with the runner-up was so short that if they were binge watching Tiger King together at the start of it, they'd never even find out if Joe Exotic managed to kill that b*tch Carole Baskin. And he is certainly the only one to then move on to a THIRD woman from his show. Now he's posting cringeworthy TikTok videos with Kelley, and Madison is responding with her own awful TikToks. I'm sorry, I cannot describe these any further because I tried to watch and I burst into flames of embarrassment, shame, and disgust. We'll see where Peter's relationship goes with Kelley. My heart says to root for them because she is age-appropriate and should have been the winner all along, but my head says that Kelsey should get her choreographed dance moves ready for when Peter is ready to move on in a few days. 
We didn't catch you. You've literally been posting videos together for a month. 
And now, things have gotten even messier, because we found out this week that Peter and Kelley left Chicago to go back to LA—in the middle of a pandemic. Hmm, guess they were bored there, so now they want to be bored somewhere else! They're now in the land of paparazzi, and we've already seen photos of them riding a tandem bike. Ew. Let's not forget that Peter already flew to Chicago during the pandemic, so he's a repeat offender at this point. Also, I hope he's not hanging out with his parents, who are definitely old enough to be high-risk! People, how hard is it to just stay the f*ck where you are!?
Jason Mesnick
It's hard to be messier than Peter, but Jason Mesnick was the OG of Bachelors That Change Their Mind™, so he can't be forgotten. For all you beautiful young things who don't need to slather your faces in expensive retinol, let mama tell you about Jason Mesnick. He was lucky Bachelor number 13, which aired in 2009. Ah, a time when we were so innocent and unaware of the terrors ABC had yet to unleash onto this world *cough* Chad Johnson *cough*. 
On his season finale, Jason Mesnick proposed to Melissa Rycroft and she accepted. Congrats! But then, on After the Final Rose, Jason realized he was still in love with Molly, his runner-up, and broke up with Melissa ON AIR. So this might not sound that shocking now that we've met The Shame of Scottsdale, Arie Luyendyk Jr., but back then this had never happened before, and things were not yet being manufactured to garner more Instagram followers. Plus, he did this on a live special! V messy, Jason. But to his credit, Jason is still with Molly today and they have adorable children, and I guess life is good and he got his sh*t together. So thanks for the entertainment, you crazy kids, glad it worked out! 
I'd also be remiss not to mention that we have Jason to thank for Reality Steve. His season was the first one Steve ever spoiled, and the rest is history, as they say. So thank you both for helping me win my Bachelor brackets for at least the last five years, and letting me get away with calling it a "God-given talent".
Arie Luyendyk Jr.
You all knew he was coming. And now he doesn't even seem all that original anymore, does he?  After nine long years of Chris Harrison making blood sacrifices to the full moon and selling a tiny bit of his soul each time he had to officiate the wedding of a couple that met on Paradise, the devil finally granted his request and sent him another Bachelor who never heard the phrase "no take-backs". 
Arie was middle-aged mature, experienced, and supposed to bring a level of seriousness to this show. Instead, he proposed to Becca and then brought a cameraman to their "happy couple" weekend, dumped her, and then refused to leave while she sobbed. It was uncut, raw footage, and I would rather go to the gynecologist every single day of my life than watch those moments of TV ever again. It's like he saw what Jason Mesnick did, pointed at it and said "That! Only make her want to die!"

And so he did. Then he went to his runner-up Lauren's house, they exchanged about three words and got back together. The ONLY reason he is not messier than Peter is because he made it work with Lauren, despite the fact that I have been dutifully sticking their voodoo dolls full of pins for two years. That's impressive. And their kid is cute. You MILDLY redeemed yourself, Arie. And that is the nicest thing I will ever say about you, so take it. 
Colton Underwood
Colton's messiness does not begin with his season. In fact, his season was relatively mild when you look at it in comparison to Arie emotionally running over Becca with a semi-truck the year before. Colton was messy before he even went on Becca's season. I'm sure I have voiced this in previous articles, but Colton schemed to be the Bachelor for years, and Mike Fleiss fell for it. Before Colton knew that Becca was going to be the Bachelorette, he DM'd Tia, thinking it would be her and he could score an advantage, and they spent a weekend together. Then, when he found out The Bachelorette was Becca, he peaced out. He went on Becca's season and had to reveal what happened with Tia. He still finished in fourth place, after which he went on to Paradise. On Paradise, he dicked Tia around some more, but didn't want to commit because he was in the running for The Bachelor "it wasn't there." 
Then he, of course, did become the Bachelor, and ended up with Cassie after the infamous fence-jump and getting the body shakes so loud I still hear them in my most quiet moments. And they're still together today, despite coronavirus, Cassie's bangs phase, and Colton's book. What's so unique about Colton's messiness is that the contestants usually wait until after they're the Bachelor to test drive other members of Bachelor Nation, but he did it before he was ever even cast on any of the franchise's shows, so kudos to him for recognizing a trend and getting ahead of it. I hope talking about your virginity on national TV for two months was everything you dreamed it would be when you were scheming, Colton! 

Never forget.
Chris Soules
Chris Soules' season was not actually all that noteworthy, unless you consider casting a Bachelor that couldn't form a full sentence for an entire season noteworthy. Chris was a farmer from Iowa, and a fan favorite on Andi Dorfman's season of The Bachelorette. He proposed to Whitney, much to runner-up Becca Tilley's obvious relief, and then they broke up very shortly after the finale aired. His real messiness began after his reality TV career, though. In 2017, Chris was charged with leaving the scene of a fatal car accident. Chris rear-ended a tractor which resulted in the death of the driver, Kenneth Mosher, and then left the scene of the accident. He was not charged with driving under the influence, although there were discarded beer cans found in his car. He eventually pleaded guilty and received two years probation.
Obviously this is more than messy—it's sad and devastating for the victim's family and it's reckless, dangerous, and stupid on Chris's part. But NOW he is quarantining in Iowa with the one and only Victoria Fuller. Word is that he DM'd her and that's how this got started. Damn, I feel like every day this show gives me grounds to sue Instagram. Is there anything messier than two people with a myriad of legal troubles hooking up? Now I'm thinking that coronavirus started just because it knew this couple was coming, and wanted to make sure they had literally nowhere to drive together. I'm sure this couple will only get more dramatic, and I'm excited to see where it goes. 
So, is Peter the messiest Bachelor? Yes, for now. But I don't doubt that the second ABC can start filming again they will find a new man even more indecisive and willing to debase himself for Instagram followers. So, enjoy your Messiest Bachelor of All Time badge while you can, Peter! But please take solace in the fact that you'll always remain the most embarrassing member of Bachelor Nation on TikTok. 
Images: DFree / Shutterstock.com; Giphy (2); pilot_pete, jasonmesnick, bachandroses/ Instagram
5 Childhood Crushes Who Turned Out To Be Complete Trash
Cancel culture is by far the best thing to come out of the last decade. Sure, in some cases it can be hurtful and uncalled for, but so is polishing off an entire box of wine over the course of 72 hours. What's your point? I, for one, am living for cancel culture, and not just because it speaks to the blackest, pettiest parts of my heart (though that is certainly a plus). There's something to be said for holding people accountable for their actions, for holding a mirror up to all of their wrongs and saying "you know why, YOU KNOW WHY." And in the past decade, no one has been called out more for their bullsh*t than powerful men, especially in Hollywood. Canceling sexy, powerful men (aside from being a sexual fetish of mine) feels like a long time coming and a necessary part of moving forward as a society. My vote has always been to isolate the men in an underground bunker and only let them out for breeding purposes or until they've learned to behave themselves, but my therapist calls this plan "troubling" and "something to discuss in our next session." For now, I suppose, I'll just have to settle for tarnishing their reputations and banishing their names and negative energy from the mainstream media. Sighs.
So, as we approach a new year and a new decade, let's take a look at all of the men we need to cancel forever and finally leave behind (to hopefully eat sh*t and die):
James Franco

Talk about a 10 year challenge. No one has aged less well than James Franco. I'm not gonna lie, but back in the day I was a huge fan of Franco's, and that had everything to do with his role as tortured (but sexy) knight in the romantic drama Tristian & Isolde. But little did I know that while I was swooning over hot beach sex and painful British accents, our boy James was out here allegedly manipulating and sexually exploiting the struggling, young actresses of LA. This is why we can't have nice things, James!! 
Back in 2018, and in the wake of #MeToo, several women from James' acting school, Studio 4, came forward and alleged that this highly esteemed "school" was actually just an elaborate ploy to take advantage of young women. Furthermore, the $300 highly sought after "classes" taught at his "school" allegedly involved women disrobing in front of James and his pals. Hmm. This feels less like honing one's craft and more like a page out of Harvey Weinstein's playbook, but okay. Recently, two of the five women who came forward filed a lawsuit against James and I'm really hoping they take him for everything he's worth. I always say, there's no better way to start a new year than by watching a man be financially ruined. Cheers!
Nate Parker

I was today years old when I found out that Nate Parker, actor and former man of my dreams, is actually a flaming piece of sh*t. For those of you who don't know, Nate Parker rose to fame after his role in The Great Debaters and, more recently, The Birth of a Nation. But I know him from Beyond the Lights, an OSCAR WORTHY movie, about hip-hop artist Noni who doesn't want to be anyone's music video hoe, she just wants to get back to making real music, and the sexy but sensitive cop who helps her find herself. So, as I'm sitting here WEEPING at the scene where Nate Parker whispers "I see you" to Noni, I find out that in real life Nate Parker has a very dark and troubling past that involves allegedly sexually assaulting a woman in college. 
While attending Penn State in the late 1990s, Parker and his wrestling buddy were accused, and actually tried in a court of law, of raping a female student. Parker was found not guilty while his pal was found guilty, only to have his conviction overturned. With all the hype surrounding Parker's new movie, The Birth of a Nation, the case has come back into the spotlight with renewed interest, and the information surrounding the case is… troubling to say the least. The victim alleged that she was too drunk to consent to sex, and that after she accused Parker and his friend of rape, she was harassed on campus by Parker and his friends so much so that she "feared for her life." I'm not going to get into the full story here, but if you'd like to read more about the case (and you absolutely should) then this Vulture article is a great read. Now, if you'll excuse me, I'm just going to go quietly weep for Noni and her monster of a prince charming.
Brad Pitt

First of all, I'd just like to say that I was never a fan of Brad's. Not only do I think his acting is subpar (I said what I said!), but it goes against every bone of my deeply feminist body to support a philanderer like him. I have to save that kind of compassion and forgiveness for my own romantic relationships with cheating assholes, obviously. That said, he is good-looking, and in the last 10 years he has done nothing but further sully his own reputation so, congratulations Brad, you made my hit list. Bravo. 
I think by now we all remember the infamous plane incident of 2016 that resulted in Brad Pitt and Angelina Jolie getting a divorce after nearly 12 years together and Brad being investigated by the FBI for child abuse. But just in case you need a refresher, in 2016 Brad allegedly got into a drunken fight with Angelina (he was drunk; she was not) on the family's private plane on the way home from France. An anonymous person then reported Brad to Los Angeles DCFS and claimed that Brad "attacked" their 15-year-old son Maddox during said fight. Apparently, Maddox jumped into the fight to verbally defend his mom when Brad "lunged at the boy." Brad has vehemently denied hitting his son, though he does admit to being drunk and yelling at people. Since the incident, Brad has undergone a stint in rehab while Angelina has pushed for full custody of their kids in the divorce. Yikes. And to think I thought his low as a human being was when he copied his girlfriend Gwyneth's haircut that one time, but it's good to know I can still be proven wrong. 
Ed Westwick

Chuck Bass is the reason I, a grown-ass woman in her late 20s, still consistently match with 23-year-olds in polo shirts on Hinge. So, it shocked me to find out that the man who plays a borderline sociopathic asshole who likes to intimidate and force himself upon unsuspecting women was allegedly, in real life, a borderline sociopathic asshole who likes to intimidate and force himself upon unsuspecting women. What is that saying about art imitating life? In 2018, actress Katrina Cohen came forward on Facebook and alleged that Westwick had raped her in 2015. In the Facebook post she says that the reason she didn't come forward until after #MeToo was because she was persuaded into believing she was somehow complicit in her attack and that making accusations against the actor would kill her own career. No charges were ever filed due to "insufficient evidence" but the accusation itself is upsetting and troubling and reason enough for all of us to stop incorporating a whispered "I'm Chuck Bass" into foreplay (or is that just me?). Hey, Ed? You can go Chuck yourself now, mmkay?
Chris Soules

Remember when the Bachelor was actually America's most eligible man and not just a flaming piece of garbage masquerading as a very attractive human man? No? Me either. Chris Soules was the Bachelor back in 2014 but his most recent claim to fame is that he accidentally ran someone over—and killed him!—as a result of drinking and driving. Wow, do we think Becca Tilley is feeling blessed that she never received that final rose, or what? Chris, always the gentleman, took responsibility for his actions by evading charges at all costs. At one point his lawyers even claimed that the law he violated (leaving the scene of a hit and run) was actually unconstitutional because it, like, got him in trouble. Look, this is a thing I say when my barista f*cks up my order and puts three pumps instead of two pumps into my peppermint mocha, and in that instance, is totally valid. When it's not valid? Manslaughter. Here's hoping that in the new year he's properly banished back to the Iowa cornfield from whence he crawled out of. 
Sadly, I'm sure there are many more Hollywood hotties who could have made this list, but truthfully I'm afraid if I include any more I'll slip into another rage blackout and accidentally burn this entire world to the ground. Anyway, can't wait to see what the new decade brings! Hopefully it's a continuance of believing women and holding men accountable for their disgusting, damaging, and just, like, really illegal behavior. Cheers to the new year!!
Images: Shutterstock.com (5)
Chris Soules Copped A Plea Deal For That Fatal Hit-And-Run
Another day, another drama desperately in need of Chris Harrison's commentary. Not because Chris Harrison provides particularly insightful wisdom. He's just managed to make me feel okay about a lot of things that would otherwise inspire long-term trauma. Today, it's the news that former Bachelor Chris Soules is getting off on an aggravated misdemeanor after literally taking someone's life back in 2017. To quote TMZ, Soules "copped incredibly sweet plea" on Tuesday. He's now pleading guilty to "one count of leaving the scene of a personal injury accident." Right, because getting rear-ended into a ditch by a drunk driver sounds like "personal injury" to me.
Pretty much Soules' attitude towards this whole thing: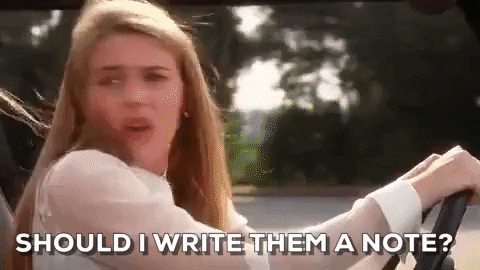 In case you don't know the story, my last sentence provides a pretty thorough summary I'll dig in. In April 2017, Soules was driving through Iowa, rear-ended a man's tractor and knocked it into a ditch. According to Soules' attorney, he then proceeded to call 911 and administer CPR, staying on the scene until EMTs arrived. His attorneys have less to say about this part, but Soules then got back in his car and hauled ass out of there before the cops showed up. The tractor driver died, and cops tracked Soules back to his house. They found empty and "partially consumed" alcoholic beverages in Soules' car, and arrested him.
Soules was initially charged with leaving the scene of an accident resulting in death, which is a felony. While other members of our community might have shut the f*ck up and been thankful they weren't hit with a murder charge, Soules felt that any repercussions for his actions were way harsh and could not stand. So he briefly had his lawyers try to argue that the law itself—the one ruling that the surviving driver in a hit-and-run should return to the scene—was unconstitutional. In a ruling that should be considered common sense but currently feels like a tsunami level wave of relief, this argument did not stand.
Cut to today, and Soules has been offered a plea deal. In exchange for pleading guilty to the non-felony charge of leaving the scene of a personal injury accident, Soules could face up to two years in jail. He'll receive his sentence in January. And I'm not one to argue that anyone should spend the rest of their life in jail, but I just have to say one more time that this is a really, really light punishment for literally killing someone. While drunk driving, no less! And then fleeing the scene after! Meanwhile, Ice-T is out here getting arrested for unauthorized use of the E-ZPass lane. It's almost like…the police treat people differently based on their race??? Nah…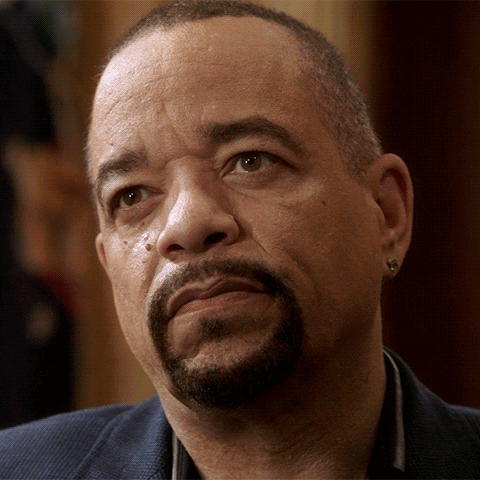 I'm sure it won't be the worst news of this week, or even today. But that's no reason we can't let it depress us! Let's hope at least that this is the worst Bachelor Nation news we hear until Colton's season starts airing and Arie and Lauren give birth. At that point, I'll just resign myself to rage-weeping through the next 12 or so Mondays.
Images: Giphy (2)
A Definitive Ranking Of The Past Bachelors By Hotness
I don't know one person on the planet that isn't excited for this year to be over. I mean, god damn. GTFO of here already. Like, I don't think I've ever been this excited to get older. But on top of all the terrible sh*t being over, another good thing about the arrival of 2019 is that The Bachelor comes back in January. This means I have another reason to drink what the Surgeon General would probably deem an unhealthy amount of wine on a Monday night and then judge people mercilessly. I consider those two of my greatest passions. The only downside to The Bachelor coming back is that we have to watch Colton whine about being a virgin for 10 straight weeks. Ugh, I'm already over this storyline. But whatever. It will have to do. To celebrate the show coming back, we decided to rank all of the previous Bachelors by hotness. Merry f*cking Christmas.
This Tweet Proves Arie Luyendyk Jr. Is Nick Viall 2.0
Chris Soules may be the OG Nick Viall when it comes to stealing the title of The Bachelor from someone. Wait, I take that back. Chris may have run into some legal trouble this year, but at least he isn't entirely undatable. Yes, I'm looking at you, Nick!
My point is, the rando/guy we all forgot about they chose to be the next Bachelor, Arie Luyendyk Jr., got screwed out of the job years ago, and his spot went to Soules instead. You know, like how Luke Pell had his bags packed for L.A. and then the job went to Nick? Well, Arie is saying that same thing happened to him.

He tweeted about it a year ago. By that time, everyone had forgotten about him after he lost to Jef on Emily Maynard's season. Side note: is spelling your name "Jef" with one F more or less embarrassing than spelling it as "Geoff"?
Arie whatever his last name is told Us Magazine, also a fucking year ago, the Luke situation gave him flashbacks: "Same exact deal. I just knew two days prior, but same deal: suit fittings; contracts that I signed, but they were delayed on signings on their end; booked flights. Maybe this is a common practice now to throw off fans — I don't know."
Of course, nobody cared that he had been passed over just like Luke when this story broke last year because, once again, nobody remembered who he was. Honestly, I still don't really remember who he is and I watched that whole season religiously.

Anyway, I guess he wasn't too scorned by the whole ordeal because he decided to take the job five years after the fact. Time heals all wounds, eh, Arie?
It kind of seems like this guy is made to be a runner-up, right? Like, Emily didn't want him, then the producers didn't want him, now the rest of America doesn't want him because we're all still pining for Peter. Change our mind during your season, man. We're all rooting for you, kind of.
There Have Now Been Two 'Bachelor' Breakups In One Week
It's been a hard week for Bachelor Nation. First we learned that Ben Higgins and Lauren Bushnell broke up, despite having declared their love before Chris Harrison, ABC, and God. Now we find out that Becca Tilley and Robert Graham, two Bachelor contestants who actually met off-air (insane), are also calling it quits, according to reports by US Weekly.
For those of you who have a hard time keeping your Bachelor contestants straight (understandable), Tilley was the runner-up on runner-over Chris Soules' season of The Bachelor, and her "claim to fame" was being a virgin who can't drive.
Yep, before there was No-Orgasms-Raven, there was No-Sex-Becca. Actually, sorry about that, the PC term is hymenally challenged. My bad.
Anyway, The Virgin Becky also appeared on Ben Higgins' season, which I think means she was like, the OG (non-creepy) Nick Viall. But anyway, so I guess she and Ben are both single now. Maybe they'll give it another shot in Paradise? Just a thought.
Robert Graham competed on Desiree Hartsock's season of The Bachelorette and appeared on season 1 of the greatest show of all time aka Bachelor in Paradise. No word yet on his virginity, but I think it is safe to say that's been taken care of.
The two started dating in 2016 after "knowing each other for years," which is crazy because I was fairly certain all Bachelor participants were legally obligated to only fall in love on camera for the rest of their lives. After getting together, the two immediately began a campaign of nauseating lovey Instagram posts, which honestly was the first sign that none of this shit would last.

Here they are looking happy at Coachella. Which honestly seems like a very intense place to be as a couple. Not Pictured: Robert coughing up dust and Becca screaming while trying to get an Uber.
Is Coachella taking Ikea's place as the ultimate relationship testing ground? Share your thoughts in the comments.
Okay, so this might be an insane thought, but I'm starting to feel like dating 32 people on television and then being forced to propose to one of them might not work? And that the people who choose to do that are probably fucking crazy and hard to be in a relationship with for a variety of reasons most of which are that they are fame whores whose career goals include selling teeth whitening strips on Instagram?
Just a thought.
Chris Soules Is Trying To Get His Felony Charges Dropped
Chris Soules fans (do those exist?) can breathe a sigh of relief today, because he might not be quite as big of a dumbass as we previously thought. OK he still loses so, so many points for driving drunk and ultimately killing someone in an April accident, but the part about him fleeing the scene of the crime is now up for debate. Soules is trying to get his felony charge for leaving the scene of the accident dropped, because he says he actually stuck around and didn't bounce like a chicken-shit right after the accident. So, I guess, like, good for him on that matter? I mean, a literal human being is dead because of his actions but at least he (allegedly) tried to take some responsibility for that.
According to documents obtained by ABC News, Soules actually was the one to call 911 and stayed on the scene of the accident. Previous reports said he just hit a dude's tractor with a truck and then peaced, probably to seek emergency advice from Chris Harrison before making a final decision about whether or not to stick around. Soules' attorneys now allege that Chris stayed on the scene until emergency responders arrived, and then he went home. I assume to guzzle some water and try to seem less drunk.

There's even a 911 call to prove Soules tried to help this guy after the accident, which as far as evidence goes, seems pretty solid based off the countless hours I've spent watching crime documentaries on Netflix. No wonder Chris is so upset (beyond the fact that someone lost their life). I mean, I'd be pissed if I was actually sort of trying to do the right thing—after doing a really, really bad thing—and then a responding cop didn't happen to mention I at least made some sort of effort.
Soules has been super roasted by the media (#guilty) for fleeing the scene that he apparently didn't flee. How's that for fake news, huh? Does it change what happened? No. A man still died and that's very tragic. But at least I can go back to liking him more than I like Nick, which is still not very much at all.

Soules is currently out and about in Iowa (just picture that for a sec) on a $10,000 bond, but he's due back in court on Tuesday in what will certainly be, as Chris Harrison would say, a historic day for Bachelor Nation.
Is Chris Soules Completely F*cked?
The Betches discuss Chris Soules' recent arrest and Bill O'Reilly's $25 million bullsh*t payout. They answer a Dear Betch about defining the relationship too soon and play some really challenging Would You Rather's and Shoot, F*ck, Marry's.