The Most Wild 'Bachelor' Moments You Totally Forgot About
I have a confession. I've had as much fun as the next girl watching Selling Sunset. I truly enjoyed my time binge-watching Below Deck Mediterranean. And I'm absolutely delighted in how much smarter I was than those horny dummies hemorrhaging money on Too Hot to Handle. But I'll be damned if I am not ready for my OG reality obsession to start back up. Sure, I may sh*t talk The Bachelor franchise to anyone with ears (mostly my dog these days), but I think we all know that when I'm on my deathbed surrounded by friends and loved ones I'll use my last words to whisper, "They were all there for the wrong reasons." So I am pleased to say that The Bachelorette is finally premiering on ABC Tuesday, October 13th at 8/7 central (I swear, I spend half my life shilling for Chris Harrison). In anticipation of the show, and what we know will be a bonkers season, I started thinking about the wildest moments that this franchise has blessed us with. And I'm not talking about Colton jumping the fence, I wrote that phrase more times than my own name in 2019 and I've asked the devil to strike me down if I ever dare do it again. I'm talking about the moments you forgot about, the weird, the awkward, the shriek-worthy. Let us remember together. 
The Contestant That Dated A Producer
Okay, I'm taking us way back to Jake Pavelka's season in 2010 for this one, and yes I know that was a long time ago. I told you this is the list of moments you forgot! You're not going to forget something that happened last season unless you drank an entire bottle of wine every episode! Oh wait… do I need to rethink this entire list? Whatever, I'm going with it. Anyway, on Jake's season, there was a contestant who got kicked off the show because she engaged in a "physical relationship" with a producer. Chris Harrison claimed the producer confessed multiple times to multiple people (seems excessive, but k), and that other girls on the show saw it happen. Shame, shame, I know your name. And it's Rozlyn Papa! 
Rozlyn was confronted by Chris and kicked off the show. She vehemently denied that anything happened with the producer, claiming they were just "close friends." Either way, it was enough to get her the boot.
Nick Viall Slut-Shames Andi Dorfman 
I'd be remiss if I did not mention the Bachelor whose entire being is an assault on all five of my senses, who single-handedly turned me against the turtleneck, and whose voice sends a chill down my spine. And that man is Nick Viall. Nick must have some dark sh*t on Mike Fleiss to have gotten himself on this franchise four times because I truly do not get his appeal. Especially since his first appearance was such a disaster. For you youngsters who only know Nick as The Bachelor, please take my hand while I lead you back to Andi Dorfman's season of The Bachelorette in 2014. Nick was the runner-up, which makes sense because nice guys finish last, but slut-shaming creeps usually finish second.
During the After The Final Rose special, Nick confronted Andi and said to her, "If you weren't in love with me, I'm just not sure why you made love with me." First of all, only the most deranged psychopaths would say "made love with me." Like, pretty sure even Ted Bundy knew that was too f*cking weird for a normal human to say. Second of all, really pal? You have to call her out for sleeping with you on national TV just because you're embarrassed she didn't pick you? And also, I'm confused. When you became the bachelor, Nick, a woman you slept with at Jade's wedding showed up. If you weren't in love with her, why did you make love with her? ANSWER ME. You know what? I'm getting re-fired up about this. Maybe with all this free time I've acquired during the pandemic, I should start doing some good in the world. And by that I mean finding Nick Viall, following him to all of his sexual encounters, hiding behind the curtains, and screaming "if you aren't in love with her, why did you make love with her!" when it's all over. Or is that going too far? I can't tell what's socially acceptable anymore.

Demario's Ex-Girlfriend Shows Up
Demario Jackson was a contestant on Rachel Lindsay's season of The Bachelorette. During a group basketball date, a woman claiming to be Demario's girlfriend showed up. Lexi claimed that she and Demario had been dating for six months and that he had a key to her house. To be fair, anyone that looks under my doormat could claim to have a key to my house, so is that really a smoking gun? Regardless, Rachel told Demario to "get the f*ck out", but he maintains that Lexi was a fake girlfriend, and tbh that girl was wearing a scrunchie before they officially came back, so I'd deny I dated her too.

Demario isn't the only contestant over the years to have allegedly had a significant other during the filming of the show. Justin "Rated R" (gag me) Rego from Ali's season walked so Demario could run. And most recently we had Jed Wyatt, Hannah's winner, who went on the show while having a girlfriend in an attempt to further his career. I'm sure you all remember the chart-topping single "I wanna be your Mr. Right," and his CMA nomination, right?
All Of The Terrible Humans That ABC Has Cast
Look, if I had to list all the racists, sexists, and convicted felons that have been cast on this show separately, I would die of carpal tunnel. And then how would I continue to delight you all with my witty commentary for years to come? So I'm going to lump them all together. First, we have Lee Garret, who was cast for Rachel Lindsay's season, the first Black bachelorette, whose racist tweets surfaced after the season was filmed. Really, ABC? It took them so long to finally cast a Black lead, and then she has to deal with this sh*t. It's not nice, it could have been avoided, and I'm not convinced it wasn't done on purpose. 

Then we have Lincoln Adim who was first known for sh*tting on the floor in his office bathroom and then later known for being convicted of indecent assault and battery on a cruise ship. He had already been charged when the show was cast and now he is officially a registered sex offender. If I've said it once, I've said it a million times. ABC MUST stop hiring three toddlers in a trench coat to do background checks. 
The Legend Of Sanderson Poe
Poor Sanderson Poe. He really became collateral damage in his sociopathic widow's quest for reality TV fame, didn't he? For those of you who are very confused right now, Kelsey Poe was a contestant on Chris Soules' season of The Bachelor. At first, she seemed like the typical contestant of that time—a cute girl with a sob story. Mike Fleiss legit jerks off to sob stories. And so, it seems, does Kelsey Poe. Kelsey revealed her story to Chris, telling him about how she was widowed. But to the camera, she called her story amazing and declared that she loved her tragic story. Even I found it quite disturbing, and I'm usually totally fine with stories where men die. She went on to say "I know this is a show about Chris, but this is my love story, too. This is the unfolding of somebody who's been through something so tragic and you get to watch her pick up the pieces and grow into another person and into another relationship." I'm sorry, but did she steal that line straight out of the producer's notebook at her casting session? You're not supposed to view your own story the same way a poor, soulless, LA grunt would, Kelsey!
Then, Kelsey went on one of the most awkward 2-on-1 dates of all time with Ashley I, she of the overactive tear ducts, and Chris Soules, the aforementioned Bachelor who giggled for an entire season instead of forming full sentences. On that date, Chris decided to ditch them both, leaving them alone in the desert with only buckets of Ashley's tears on which to survive. 
All Of Chad's Behavior
There were some admirable things about Chad Johnson, a contestant on JoJo Fletcher's season of The Bachelorette. His commitment to fitness. His apparent ability to smuggle steroids through airport security. His affinity for protein. Unfortunately, those good qualities were overshadowed by his homicidal threats and blackout drunk episodes. If only he could have kept those pesky traits under control! Throughout the whole season, Chad was aggressive and threatening toward the other contestants. He grabbed Evan's shirt and ripped it. He said he would dismember the other guys (that was a little funny). He even threatened to find Jordan after the show. Look Chad, you're not Isla Fisher in Wedding Crashers, and this is not cute. 

Except I guess ABC did think it was cute, because after JoJo kicked him off The Bachelorette, ABC cast him again for Bachelor in Paradise. And he was kicked off after the first night for "shockingly offensive behavior." He got wasted, called multiple women bitches, and pooped his pants. He even had the gall to insult Chris Harrison AND mimosas when he was sober the next day. I am shocked!! It's almost like the producers didn't watch their own show! How could they have known he would behave this way? Oh wait, they totally could have. Stop casting toxic abusive assholes, ABC. How many homemade signs do I have to wave outside your office that say that? I only have so many glitter markers!
Raven's Orgasm Dance

Did you think I was going to mock Nick Viall only one time in this article? I'd hoped you knew me better than that. Nick finally wormed his way to the top even after nobody wanted to see him on TV again, and was named the Bachelor. Raven Gates was a contestant on his season who confessed that she never had an orgasm before. And for some reason, she thought Nick was going to be the one to change that. They had their fantasy suite date, and in the morning Raven said "Nick is really good at what he does" and LITERALLY DID AN ORGASM DANCE around the town. Not only was this more embarrassing to me than the time my grandmother walked in on me watching Black Swan and I had to scream "look away!", but I also just don't believe it. There's no way that Raven went 25 years without an orgasm, only to meet a man on a reality TV show who I'm pretty sure has a beard transplant, and THAT'S what finally does it for her? It's just implausible, is all I'm saying. The numbers don't add up. 
And those are the wildest moments from The Bachelor that you forgot about. Did I forget any moments you forgot in this article?  Let me know!
Don't miss out on anything happening in Bachelor Nation. Subscribe to our weekly newsletter here.
Images: Tinseltown / Shutterstock.com; Giphy (5); Kelsey Poe/Facebook; doyoucallthisimmature/Instagram
Chad Johnson Got Arrested For Domestic Violence
We've talked at length about how the current season of The Bachelor is a train wreck, but even Peter's most questionable choices don't come close to the sh*t show that's going on with Chad Johnson right now. We've always known that Chad is one of the most volatile figures in Bachelor nation, but now he's been arrested for domestic violence, and the details are pretty upsetting.
On Sunday, Chad Johnson's girlfriend, YouTuber Annalise Mishler, posted a series of Instagram stories alleging some truly disturbing incidents. First, she said that Chad had gotten drunk and punched a hole in her wall. In the stories that followed, she alleged Johnson returned to the apartment, and he could be heard on the other side of the door as Mishler asked him to leave and said she was scared. In the stories, Johnson can be heard shouting "I hope you f*cking die" at one point, and he also denied that he was the one who punched the hole in the wall.

The next day, Chad Johnson did an interview with TooFab, in which he talked about the incident the night before. He said that, on Sunday, he had a "big relapse" after not drinking for two months, and that he totally blacked out. Regarding Mishler's troubling Instagram stories, Johnson said, "I don't remember actually seeing her. I drank to the point where I didn't even know I was with her. I just gotta take the Instagram Story's word that I was there." Oof. In the interview, he said he "screwed up 1000 percent," but also disputed claims that he's an abuser, saying that he would never lay a hand on a woman. Loveisrespect.org literally lists punching walls as a sign of emotional/verbal abuse, though, but I guess I'm not surprised that Chad Johnson doesn't think emotional/verbal abuse is still abuse.
He ended the interview with an apology: "I'm super sorry to any girl that has seen my girlfriend's story; to any girl that has watched that and felt that emotion that triggers all these bad emotions to people, of the bad things that they've had happen. I am sorry. I never meant to make anybody think all of these things. I'm just sorry for my actions." I feel like this is his attempt to sound like a ~sensitive king~ who's in touch with his emotions, but it's really just coming off like he's mad that his girlfriend posted this sh*t for everyone to see. He spends more time apologizing for his actions triggering people, when he should be apologizing up and down for his actions and committing to make actual change.
And from there, things just got worse. Chad Johnson's denial that he's a physical abuser didn't age super well, considering that he was arrested for felony domestic violence just hours later. On Monday night, Annalise Mishler called the police after another incident with Johnson, and when they arrived, she had "visible red marks" on her face. In addition to the domestic violence charge, Johnson was also booked for robbery, because he tried to take Mishler's phone while she was calling the police. So Chad Johnson is complete trash, but I think we already knew that.
Chad is currently in jail in Los Angeles with bail set at $100,000, and I kind of hope he stays there for a while. In the mean time, I hope Annalise Mishler is doing okay, and has some kind of support system to get through this. No one should ever have to put up with abuse, and dealing with it in the public eye can't make it any easier.
If you or someone you love is involved in a potentially violent domestic situation contact the National Domestic Violence Hotline at 1-800-799-7233 or online here.
Images: Joe Seer/Shutterstock; annalisemishler / Instagram
Chad Johnson From 'The Bachelorette' Has Gone Off The Deep End
And there was no water in the pool! Former Bachelorette contestant Chad Johnson has apparently completely lost his goddamn mind. In the past week he's taken to Twitter to air his grievances about a lot of former Bachelor contestants, and each tweet is crazier than the last. Johnson, who's notorious for being the hothead on JoJo Fletcher's Season of The Bachelorette has resurfaced in full force on Twitter, even warning his followers before he did it!
Hey world. Bet you missed me. Don't worry I'm still here and I'm not done yet.

— Chad Johnson (@realChadJohnson) June 27, 2019
Thanks! Appreciate the warning! Johnson, who appeared first on The Bachelorette and then was brought back for a very brief stint on season 3 of Bachelor in Paradise, has never been known to be kind, or like…even a semi-decent person. He was asked to leave Bachelor in Paradise after making multiple threats against everyone in the house, literally yelling "I'll murder everyone here. I'll kill your children and murder your family. Dolla, dolla bills yo" in a drunken rage. When contestant Sarah Herron, who was born with one arm, stuck up for the group and told him to essentially quiet his crazy ass down he called her a "one-armed bitch." So yeah…he wasn't exactly a fan favorite, and although he was arguably the most talked about contestant during both his stints on The Bachelor franchise, he faded into the background as the franchise grew without him and viewers had plenty more jacked sociopaths to occupy them (cough, cough Luke P).
Since June 27th, Johnson has apparently decided it's his time to shine again, and shine by any means necessary he will! He started with easy target Chris Bukowski, who formally announced he'd be retiring from the franchise after what feels like 26 different seasons, but returned to Paradise this year.
Chris Bukowski looks like Bradley Cooper but right after a mega bender where he hasn't slept for two days and then smoked way too much weed. #BachelorInParadise

— Chad Johnson (@realChadJohnson) August 6, 2019
Here's the thing Chad…you're literally just describing Bradley Cooper in A Star is Born. Learn how to condense your tweet: "Chris Bukowski looks like Bradley Cooper in A Star is Born" pops a little more! I obviously don't agree with the comparison, but I'm just saying…condense…plus Bukowski is seemingly a nice guy, even though he doesn't know how to date women to save his life.
Johnson then goes on to tweet about Paradise sweetheart Derek Peth:
#BachelorInParadise season finale is just Derek sucking his own dick while crying.

— Chad Johnson (@realChadJohnson) August 6, 2019
Wow Chad! So tasteful! Do you also hate happiness, butterflies and glitter!? He then goes on like a mudslide taking down anything in his path, inserting himself in the Caelynn/Blake drama:
Damn Caelynn straight up lied. Blake threw the text messages up on Instagram that prove she lied. The whole kingdom of bachelor bullshittery is crumbling. Haven't I always said that these people lie to make themselves look good and others look bad? #BachelorInPadadise

— Chad Johnson (@realChadJohnson) August 7, 2019
Chad, sit down. You have nothing to do with this, you are these people. Also, don't get me started on the Caelynn/Blake drama, like yeah we saw the screenshots but I need an entire printed out rolodex of their entire conversation to know the truth. Then when Dean Unglert, who's had his own share of girl drama over the course of his Bachelor life, stuck up for Caelynn, Johnson called him a little bitch and challenged him to a fight, which is a totally reasonable response to a tweet.
He continued his multi-day rant, going after Nick Viall and saying how he'd "like to pop his botox filled chipmunk cheeks" and calling him a skinny man child. After posting more tweets going after Evan Bass, whom he notoriously argued with and came after in both his stints on the franchise, he started in on Tyler Cameron's charity, where he takes kids from underserved communities to different restaurants to experience new foods, while somehow finding a way to make fun of him for dating supermodel Gigi Hadid. Green's not a good look on you, babe.
"Hey you kids like this expensive Thai food? Ya I bet you do, well sit still for this ig pic, also work hard & get on the bachelor or somethin one day & maybe you can eat it again or some shit, alright fuck off I have Papparazzi photos with Gigi at 4:30" – Tyler Cameron probably

— Chad Johnson (@realChadJohnson) August 16, 2019
The next day, Johnson returned to Twitter to reveal he had learned from who knows where that he never actually called Sarah "a one-armed bitch," all those years ago:
I recently learned that I never called Sarah a "one arm B". The audio was cut, spliced, and edited together from multiple conversations. I apologized for 3 years for something I never even did. Beyond fucked up. #BachelorInParadise

— Chad Johnson (@realChadJohnson) August 17, 2019
Where did you learn that, Chad? Who from The Bachelor franchise called you and told you that you were part of this giant conspiracy where you say the most terrible sh*t you possibly can? Chris Harrison? That seems doubtful, especially because after Harrison informed Chad he was leaving Paradise three years ago, Chad didn't hesitate from calling out Chris Harrison, saying he doesn't even know what's going on because he passed out drinking mimosas in a robe. He even recently started a change.org petition to make sure Chris Harrison never consumes any other beverage besides mimosas, but with only 19 signatures currently, it seems like Chris Harrison will be allowed to indulge in other beverages for the time being.
While most of what Chad has to say seem like jokes (albeit, jokes that aren't funny at all), some of them cross the line into what seems like genuine envy over some of his more famous, and more well-received Bachelor alum counterparts. He went after Ben Higgins, who's been on multiple seasons of the franchise, including being The Bachelor, for having a successful podcast with fellow alum Ashley Iaconetti.
Podcasts don't make money. As I was told after 6 months of working in mine. Even Ben Higgins earns less than 20k per year from his podcast & it's very highly listened to (I don't know why). But it's not worth the time or energy. It's a circle jerk for you to hear your own voice. https://t.co/jVzAPcAJYs

— Chad Johnson (@realChadJohnson) August 18, 2019
After Higgins responded, Chad doubled down on his bizarre accusations:
This is 100% true lol these are legal figures given to my sources. Keep pawning that coffee Ben, also keep never telling anyone the actual percentage that benefits the actual charity. Captain charity, Ben Higgins, formally known as Captain Deceptive. https://t.co/q3yYqlnXZl

— Chad Johnson (@realChadJohnson) August 19, 2019
Literally who cares how much Ben Higgins is making from his podcast? How does Ben Higgins' podcast affect him like…at all? Also who are these sources? Do you have private detectives looking into everyone that's ever been on The Bachelor? For someone who hates all these people so much, you sure seem to spend most of your life following their every move! As I'm reading the tweets getting progressively more insane, like threatening to cut off Nick Viall's dick, then threatening to date a Twitter stranger with 83 followers' daughter when she turned 18 and then break up with her out of the blue, I realize that most of these aren't true and are simply attention seeking, Johnson goes right ahead and confirms my theory:
Some of these tweets are true and some have been falsified to add dramatic effect. Read, comment, and enjoy according. Or just fuck off honestly I don't even care I cracked up a few times on the plane over my own writings so that was cool. But alas, enjoy….

— Chad Johnson (@realChadJohnson) August 19, 2019
So like…why? Enjoy what? Enjoy you saying Wells Adams is not a muscular person? Wow you really got em, dude! Or making fun of Colton Underwood's publicized virginity? Original! Saying that Sean Lowe has sex with men in gyms in Dallas? Holy sh*t, you went there! Referring to Tia Booth as Tia "whatshertits" before suggesting she cheats on her boyfriend? Iconic, man! Calling Dean a bad negotiator! I bet he's crying in his van, bro! All of these are real tweets that Chad shared today, most of which clocked in at less than 50 likes.
He concluded his rant coming again for Ben Higgins' finances:
I literally know how much money you make per month down to the cents. Don't be a dick, I'm smarter than you. https://t.co/q3yYql6mAL

— Chad Johnson (@realChadJohnson) August 19, 2019
I don't know what Chad's trying to accomplish with all of these bizarro tweets, except showing us how much extra time he has on his hands. But like…live your fantasy, girl. Nobody seems to be too bothered by it, and the fact that the tweets don't have more likes is a sign for a better future anyway. Maybe it's all a publicity stunt to get resurrected into the franchise? Either way, we all have enough Bachelor drama to try and keep up with, so can we stop adding pointless ingredients into the mix?

Images: realchadjohnson / Twitter; Giphy
The Most Garbage Men To Compete On 'The Bachelorette', Ranked
In case you haven't been paying attention, The Bachelorette is not a show about finding love. It is not a show about reality. It is a money-making empire designed to f*ck with our feelings, pad Mike Fleiss' dirty, shameful pockets, and pluck a few pretty people from obscurity and throw them into moderate internet fame. For the few of you that still believed, I'm sorry I ruined the show for you, and also my pal Jack just sold me some magic beans I think you might be interested in! Venmo me! 
Because it's a TV show designed to bring in viewers, obviously the producers try to pick contestants that will bring the drama. But lately, instead of bringing the drama, they have been bringing the sex offenders, the racists, the cheaters, and the misogynists. I'm not sure if they're stupid or just don't give a sh*t. One day I'd like to investigate that, so if you're a Bachelor producer please hit me up, and also I'm sorry I just called you lazy and stupid. And I'm sorry for repeating it here now. So, I decided to take a look back at some of the worst contestants to ever grace The Bachelorette, ranked from "you're a douche" to "I'm calling the police. Oh wait, someone else already did." Let us begin! 
Bentley Williams
Bentley is a throwback to the simpler days, when reality TV show villains were just your garden-variety f*ckboys, instead of your garden-variety convicted felons. My, how times have changed! Bentley was on Ashley Hebert's season way back in 2011, a beautiful time when my parents still paid for everything and three drinks didn't make me throw up. Bentley went into the season hoping the Bachelorette would be Emily Maynard, and when it wasn't, decided to have his fun, pretend to be into Ashley, and emotionally torture her instead. A man after my own heart. He called breaking up with Ashley a "huge performance," and said she was an "ugly duckling." Yes, I also can't believe this guy made it to the "best" spot on my list. 
Be nice to this one, Bentley! 
Chad Johnson
Chad Johnson, aka Mr. Meats, showed up to Jojo's season of The Bachelorette with an unsettling smile, a lot of rage, and likely, the steroids he smuggled through security up his butt. He outwardly sneered at the other men, and looked down on them for being on a reality show… that he was also on. He also threatened to "cut everyone's arms and legs off" which is apparently a "violently inappropriate" phrase, according to the official reprimand I received from my office that one time. 
And as if all that wasn't enough, Chad then went to Paradise, shat his pants, and was kicked off for "offensive antics", which included the aforementioned pants sh*tting, and telling Chris Harrison, the Godfather himself, "f*ck you." Single ladies, this is what we have left! And he was "vetted"! 
So I guess he's still hitting the steroids pretty hard 
Jed Wyatt
I'm not going to waste too much time on Jed, because we already know he went on The Bachelorette with the intention of getting famous and returning to his girlfriend when he was done. You ain't sh*t, Jed. Also, everyone goes on this show to get famous, but Jed was just too stupid to to hide it. Try harder, Jed! It makes it even worse that we know he's in the final three. At least have the grace to see yourself out before the fantasy suite, you two-timing Tim McGraw wannabe. 
Also every time he sang the words "I want to be your Mr. Right" it sent a violent shiver down my spine and an angel lost her wings. 
I should have known he was a cat person.
Garrett Yrigoyen
While Becca's season was on, it was revealed that Garrett had liked a number of problematic Instagram posts. So, instead of ending up with a middle-aged, washed-up race car driver with a limited vocabulary, she ended up with a dude who thinks the Parkland students are crisis actors and probably says things about her friends like, "they're a 2 at 10 and a 10 at 2!" Becca got so lucky. 
Luke Parker
He took up way too much of our time at the Men Tell All, so I'll just say that this list is so bad that slut-shamers land solidly in the middle. Congrats, Luke! You're not the most vile! And that's the nicest thing I'll ever say about you. 
You, sir, are not guac.
Lee Garrett
Rachel's season of The Bachelorette was historic—she was the first black Bachelorette in the history of the franchise. To celebrate, the producers rewarded her with a suitor that was racist. So sweet! Again I ask, are the producers lazy, or just stupid, or are they actually all puppies dressed in suits pretending to run background checks? Twitter is not the dark web! It is pretty easy to find out if one of your contestants has tweeted that, say, Black Lives Matter is a terrorist group, or, maybe, really hates women. As my mother says to me when she's found the man I'm dating has fathered multiple children, "did you not just conduct a simple Google search?"
I WOULD SUGGEST YOU CONDUCT A SIMPLE GOOGLE SEARCH, ABC. 
Leo Dottavio
We've now moved into the sexual harassment portion of the article. Leo was the romance novel cover model (I could be making that up, but it's true in my brain), who finished in the top six on Becca's season. Then he went to Paradise where he proceeded to try and fight America's Sweetheart, Grocery Store Joe. After he left the show, Bekah Martinez revealed screenshots of a woman accusing him of sexual harassment. Leo's response was "I'm sorry that girl was offended that I assaulted her," (I paraphrase), and then proceeded to threaten Bekah with a lawsuit as all truly innocent people do. 
Lincoln Adim
And finally we have Lincoln, who was actually CONVICTED of indecent assault after attacking a woman on a cruise ship, and is required to register as a sex offender. They let a sex offender pursue our Bachelorette! People think I'm extreme for bookmarking the sex offender registry, but I think ABC producers would really benefit from having a look at my browsing history. It would save everyone a lot of lawsuits trouble. Oh, yeah, and this guy used to sh*t on the floor at work. That's too many contestants that have trouble controlling their bowels, man. 
His last post was over a year ago, because he's in jail, I presume?
I'm sure I'm forgetting so many trash men that have been vetted and let on this show for our entertainment, but I only have so much time, energy, and brain power that I can dedicate to this show before it melts my organs. Throw the losers I forgot in the comments, please! 
Images: bentley_w, realchadjohnson, jedwyatt, gy_yrigoyen, luke_parker777, leegarrett_, leofdot, linkin_/ Instagram
Chad Johnson Talks His New Show & Being Done With 'Bachelor' Girls
Christmas came a little early this year people because the new season of MTV's Ex on the Beach premiers TONIGHT at 8pm ET and it's about to be more lit than my Aunt Alice at Christmas dinner. If you're new to the show then I'm here to publicly shame you here's the premise: a bunch of unsuspecting singles show up to get trashed on a beach for a few weeks because that's the broken world we live in and is apparently the only way we can meet anyone these days. The "unsuspecting singles" are all former reality dating rejects (think some of your favorites from The Bachelorette, Are You The One?, Big Brother, and more) who just "want to find love" and a new Instagram branding partnership. Just when they start to open up to someone and prove that they're not the emotionally stunted circus animals we've come to know and love, surprise! The craziest ex MTV's budget could track down shows up to literally and metaphorically take a blowtorch to whatever scraps of happiness they've managed to find. It's like what I do on a Saturday night, but these people are actually getting paid for it. Fun!
And in honor of the premiere, we spoke with the man, the myth, the meathead Chad Johnson from ABC's The Bachelorette because—brace yourselves, betches—he's back on reality TV and DATING AGAIN. God help us all. In the interview we talked about his return to TV with Ex on a Beach, which Bachelor girls are sliding into his DMs, and if he's still using meats as a coping mechanism. So, let's see what he had to say!
So we all watched you on The Bachelorette and The Bachelor in Paradise. Did you always want to be on reality TV?
No, not really. It was never so much a plan of mine. I mean I had acted and modeled before, back in 2006, and so I kind of always had it in the back of my mind. I always thought that I would end up having done something from becoming really, really, really wealthy off of some business move and I then I would just be some crazy personality of some rich guy living out in LA or something and I'd get known that way. I didn't know that it would be through reality TV before I made my millions, you know what I mean?
Yeah, so I'm guessing you never thought you'd find love on reality TV then?
Right, no. Um, that all came about because I had just got done taking care of my mom who had passed away from cancer and reality TV came about because that was the first time I really had the opportunity to date since I had been taking care of her. You know, she had just recently passed away right before I started filming The Bachelorette.
Speaking of The Bachelorette, I know you took a little break from reality dating after Bachelor in Paradise, but now you're back! So tell us about your new show, Ex on the Beach.
Ex on the Beach was super fun. It's a totally different world than being on The Bachelor. It's wild, it's crazy, but I loved the realness of it and I loved the realness of the people. I made some awesome friends. I mean, even with my friends I had some crazy fights. So you'll see that for sure.
So, wait, how did you not know that your ex would end up on the beach? Like, how did they get you out there?
Yeah, I had no idea. The way I thought it was supposed to go was, I was just told that it was going to be an untitled dating project. So I thought, "okay, it's something where I'm gonna be having drinks on a beach somewhere at a mansion, hanging out, and maybe just hooking up and having fun." And then, they dropped the ex bomb on us, and from there we knew that they had done some research on us. You know, they must have found some way to track down the girls I'd been dating over the last couple years after the shows.
Is JoJo one of the exes who will show up? Please say yes.
Ha. JoJo is not one of the exes. I haven't talked to that girl since the reunion actually.
What about Lace?
No, no. Nah, I'm done with Bachelor girls. If I want to date a Miss America pageant girl I'll go to a Miss America pageant. Or I'll just get on my Instagram DMs.
So who do you have your eye on this season?
So, I mean this season I tried to basically be open to anything. The first day, every girl was good looking so I talked to every girl there. I think you can kind of quickly tell who's cool and who's really not. The first few hours there it's like you don't want to hit on anybody because you want to figure out whether anybody's cool or not.
So, like, I talked to Farrah and quickly realized that I, uh, did not want to talk to Farrah. Then I talked to Morgan, and I've navigated those waters before. A pretty blonde, white chick is easy for me to get to know her, what to say and do, and it's just kind of typical for me. That's what I know and that's what was easiest at the time, to do what you know. So, like, if you eat chicken every day and then you go to an unfamiliar place then you're gonna eat chicken.

So I talked to her and then I talked to Nicole—she was beautiful. I knew she was gonna take a little bit more work to get to know because she's more closed off in terms of initially meeting people and I could tell that. So I knew I wanted to get to know her a little bit but I knew it would take more time.
So let's get to the drama because I'm a messy bitch and live for that sh*t. You've mentioned flirting with Farrah and a few other girls, and I watched the trailer and it looks like you're already playing two girls. Can you give us any hookup details?
Um I mean you'll just to watch. So some stuff happens and I think it's pretty abrupt and I think you'll see that when you watch it. It's drama and it's messy, but it's messy in a very, like, "Oh sh*t! Okay!" type of way.  
So would you say you've changed your ways after your Bachelor days or are you back on your bullsh*t?
Am I back on my bullsh*t? Uh, I mean, ever since The Bachelor, I'm older now. It's been like two and a half, three years, and I'm in a different head space now, you know? My mother didn't just pass away. I'm not in that angry, grieving stage like I was. I went through a period of three years just dating a lot, you know? So I'm not really in that stage anymore.
I think the show did actually help me learn a bit about myself. I learned to take people's emotions seriously whereas, you know, before I was just hopping around from Instagram girl to Instagram girl for the last few years. And I think I actually grew with the show and now I'm just focused on my businesses—my health and fitness company, my podcast—and then maybe I'm dating somebody. So you'll just have to wait and see that on the show.
So speaking of the show, what else can we expect from you this season? You talked about hooking up, but will there be any more fights? Or any bromances over meat?
Oh there's definitely some meat involved. I think I punted some meat, I stole some meat, so, ah, that was fun. The ex girlfriend situation was unpredictable and that ex comes in and she's not quite who I thought she was so that's kind of interesting. There was a lot of fights, there was a lot of arguing but it was, like, in good fun. Even when people were mad we were still having fun, you know what I mean? Everybody was always fighting and I didn't understand what they were fighting about because 99 percent of their fights were so stupid and, like, petty so I would just run in and just watch and laugh and try and figure out what dumb sh*t they were fighting over now.
So you are back on your bullsh*t, you just weren't the instigator this time.
Nah. See that's my thing I'm never the instigator. I'm a reactor. You know you mess with me, sure, I'll mess with you back. You come at me, I'll come at you back harder. In this show it didn't happen to me too much where people were really coming at me. I mean, don't get me wrong—there were some instances where people do come at me wrong, and I come at them, but for the most part it wasn't like The Bachelor where every day I'm being attacked by people. And where I feel like I'm fighting for my life basically.    
Interesting. So is there any other tea you can spill for us?
Just be on the watch for Nicole's, ahem, untapped crazy. 
And lastly—and most importantly—what is your favorite meat?
I'm gonna have to say, like, steak. I mean, I eat chicken every day but a good steak at the end of every week has got to be the best. Hard to find in a deli meat, but by far the most delicious.

So I guess some things never change. Well we can't wait to see you bring the drama this season.
Yeah, but I think people are gonna see a different side of me and they'll see that really I'm, like, a lighthearted, fun guy who does have emotions. I'm not an angry jerk. I think it'll be a lot of laughs and a lot of fun and people will get to see a totally different side of me than they've ever seen before.
So there you have it, people, Hell has frozen over The Chad has changed! Don't forget, Ex on the Beach premiers tonight on MTV at 8pm ET, but you can also catch Chad recapping and talking sh*t after each episode on his new podcast "Chad's World". 
Images: Giphy (1); @realchadjohnson /Instagram (1)
Chad's Response To The 'Bachelor In Paradise' Scandal Is So Typical Chad
With the Bachelor in Paradise scandal unfolding before our very eyes, anyone even vaguely associated with The Bachelor franchise has been coming out of the woodwork to squeeze in an extra 15 minutes of fame weigh in on the controversy. The latest to give his opinion on everything that's happened is none other than The Chadelor himself, Chad Johnson. Chad took to Twitter to share his thoughts, and well, it's the most Chad thing you could possibly expect. Side note: Remind me to bookmark Chad's Twitter for later, because it's fucking ridiculous.
Chad's first tweet came, I imagine, back when we all thought Bachelor in Paradise was suspended over accidentally filming a soft-core porno. Below, his profound insights on the matter:
I'm excited for The Bachelor in Pornadise

— Chad Johnson (@realChadJohnson) June 12, 2017
We all see what he did there with that very clever word play. Then Chad offered up this brief history lesson:
TV Shows I've been on – 4
TV Shows I've messed up so bad that they had to stop filming – 0

— Chad Johnson (@realChadJohnson) June 12, 2017
Not sure if that's a subtweet at DeMario, the producers in general, or anyone else, but no matter who this is directed at, the shade is palpable. Also, Chad may not have messed up so bad that they had to stop filming, but let's not forget that he 1) shat himself on national television (#neverforget) 2) never lasted longer than the second episode because he threatened other cast mates/generally acted belligerent. Might want to dismount off that high horse, I'm just saying.
Then, Chad offered up his own (very strange and definitely not true) version of what caused producers to stop filming.
UPDATE: Sources say that the previous statements were false. BIP was actually shut down because Robby Hayes grabbed everyone's weiners. Lol

— Chad Johnson (@realChadJohnson) June 13, 2017
UPDATE: Sources say that he would walk up, stare deeply into cast & productions eyes, grab their weiner, and then say "ooooh that's nice"

— Chad Johnson (@realChadJohnson) June 13, 2017
UPDATE: He was then seen relaxing in the hot tub giving himself tittie twisters while drinking a mimosa and staring into the sunset.

— Chad Johnson (@realChadJohnson) June 13, 2017
UPDATE: Russia used a private server to manipulate Robby Hayes into weiner grabbing-tittie twister loving actions.

— Chad Johnson (@realChadJohnson) June 13, 2017
I mean… okay. Aside from the fact that a grown man is using the word "weiner" MULTIPLE TIMES, this is all just so un-funny that it's almost kind of hilarious (key word being almost). This incoherent rant has everything: the word "weiner", involving Robby for no apparent reason, some half-baked political joke… it's all there, and it's all bad.
Like, sigh. I would wonder if Chad's Twitter was hacked by a 12-year-old who only has video games for friends, but sadly, this is all very Chad. Elite Daily already covered how obviously tasteless of a response this is and got an invitation to fight from Chad, so I'm not going to go there considering I'm 5'2″ and I'm pretty sure Chad could buy, and then subsequently murder, me and my entire family. Yes, Chad's response is not appropriate or helpful, but then again, this is Chad. What you see is what you get with him. Given that, I sadly have an inkling that this man has a bright career ahead of him in American politics… *shudders*
I've almost got to admire Chad's relentless dedication to his personal brand. Never change, Chad. (Except maybe work on your anger for like, the benefit of society in general.) But for the purposes of my entertainment, never change.
Update: It looks like Chad has since deleted all the offending tweets, so either he's a changed man or someone with some common sense got to him. Thank the lord.
Take a look back at Chad's most psychotic moments here
Corinne And Her Platinum Vagine Are Officially Doing 'Bachelor In Paradise'
Look out world, Corinne Olympios is ready to get some sand in her platinum vagine on Bachelor in Paradise.
Last we really saw Corinne she was getting dumped by Nick Viall. Let that super embarrassing situation sink in for a minute. Nobody likes getting dumped, but it would certainly be worse if the person dumping you was Wisconsin's worst reality show star.
Anyway, Corinne seemed to bounce back in the best way any Bachelor contestant could hope to: by turning all of her TV quotes into merchandise and advertising shit on Instagram. Thankfully, for Corinne that is, she'll have more ridiculous comments to turn into cash as an official cast member on Bachelor in Paradise. A source confirmed her appearance to E News on Thursday.

Corinne did admit that she's "nervous" about doing the show because there are rumblings that her arch-nemesis Taylor Nolan will also be on the show. Like, no shit. No way the producers are missing out on an opportunity to have those two argue about emotional intelligence again. Side note, I feel like we always talk to the producers like these big bad puppet masters, not unlike how the president refers to "the media". But, nevertheless, this is a ratings dream come true. What's easier TV than putting two girls who already hate each other on a beach together?
Weirdly, though, for being kind of hated while in the Bachelor mansion, Corinne is somehow tight with her cast mates now. Remember how she was included in the group that game Rachel dating advice on the first episode of The Bachelorette? Weird. The source also told E! Corrine was excited to have her friends from the house have her back at beach. Those friends are rumored to include Raven Gates, Alexis Waters, and Jasmine Goode.
Corinne allegedly is also not that interested in finding love i.e. she's ready and willing to nap through all of the rose ceremonies. The source says she's going for the ride and to be a great wing woman for her friends. Is it because she is already dating someone, or is she just that committed to her personal brand? We're here for it either way tbh.

That's bad news for all of us who really wanted Corinne and Chad to hookup and make meat-eating, margarita-drinking, nap-taking babies. The Chad confirmed his appearance on the show back in February and has also mentioned that he and Corinne have talked. I'm taking that to mean they just developed a plan to be the most outrageous they can be on TV to turn that into Instagram marketing gold later on.
Bachelor in Paradise starts August 8, and with the way the cast is stacking up, we're all pretty excited to recap the shit out of these episodes.
Corinne Is Dating Someone, So Does This Mean Our 'Bachelor In Paradise' Dreams Are Crushed?
It goes without saying that Corinne Olympios was the sleeper hit of this season of The Bachelor. Like, at first, nobody liked her and thought she would get sent home shortly after napping/not napping through a rose ceremony. But by the Women Tell All special, Bach Nation was like, totally team Corn. She grows on you like a desire for cheesy pasta after a long night of drinking even though you just swore you were cutting out carbs.
Read our Women Tell All recap here!
Needless to say, some of this crazy drama surrounding Corinne coming out post-Bachelor is keeping her on our radar, mostly because it could affect the probability that she'll be on the next season on Bachelor in Paradise.
A little bit ago, some fame-whoring rando named Nick Viall Keith Berman started calling gossip mags, telling everyone that Corinne was engaged to some dude she's been dating for three years. Which, if you can't put two and two together, would mean that she was on The Bachelor for the wrong reasons (gasp!), which as we all know never happens because everyone is on there for love and never has ulterior motives. Anyway, Corinne then had to go on the defensive and defend whatever honor she has. Corn went on E! News and said she's totally not engaged and she's actually considering legal action to get Keith to shut his damn mouth. Her exact words may or may not have been "he doesn't even go here!"

While she assured E! that she's not engaged, she did say she is "talking to someone new period." She added, "It's really early but I really like the guy." Could this mean she likes this new guy too much to go on BiP? I'm not here to speculate, but I'm going to speculate anyway because it's my job.
Here's what I think: Corinne is almost for sure going to take the producers up on their offer to appear on the show. There's only so much money you can make off of promoting shitty sunglasses on Instagram, so I have a hard time believing Corinne would choose some dude she's "talking to" over the chance to make more money, come up with new viral catch phrases, and spray more whipped cream on her boobs on national television. Verdict: Don't get too comfortable, new guy, because your days are numbered.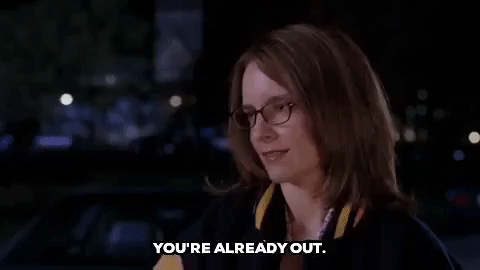 Also, does no one find it weird that Chad told Life&Style a few weeks ago that he and Corinne had "texted a bit" and then Corinne turns around and says she's "talking to someone"? Seems like they're both being intentionally shady about their relationship. Are they conspiring to create the first Bachelor in Paradise superbaby? God, I hope so. If it's a boy, they can name it after Chris Harrison (either Chris or Harrison would work, TBH) and if it's a girl, Raquel, obvs. 
If Corinne doesn't get her time on Bachelor in Paradise, ABC better give her her own spinoff. I'm talking a Flavor of Love-style dating show where Corinne gets to make all the rules. They could call it Nap of Love. Or Cheese Pasta Of Love. Or Platinum Vagine of Love. Or really, any of Corinne's catchphrases plus "of love" at the end. And instead of giving out roses, she could give out cucumber slices or glasses of Champagne. Honestly, somebody needs to make this happen. Just try and tell me this wouldn't be the greatest thing to ever happen to television.