Why It Was F*cked Up For Bella Thorne To Make An OnlyFans
If you've been on the internet over the past couple weeks, you may have noticed that Bella Thorne took it upon herself to make an OnlyFans. If you're a sex worker, like me, you probably had some questions, like, "who the f*ck is Bella Thorne?" followed up by, "why can't celebrities stop appropriating sex worker culture when it's convenient and beneficial for them, while simultaneously distancing themselves from it when they need to save face or appear above it all?!" Then you may or may not have downed a bottle of wine while rage posting about it on Twitter.
But, if you're not a sex worker, you may have some additional questions. Maybe you don't even know what OnlyFans is, and/or you don't really get why people who use it would be upset when a celebrity joins.
Well, if you're reading this article, you're already going a step further than Bella Thorne by first hearing from a sex worker what their feelings on it are. Cheers.
I have…a lot of issues with what Bella Thorne did, and even how she attempted to apologize for it. Allow me to break it down.
Let's Start With What Happened
Okay, so, Bella Thorne is an actress who got her start on Disney Channel and starred in Alvin and the Chipmunks. I fully thought she and Bella Hadid were the same person and that is my bad.
Bella "Not Hadid" Thorne recently made an OnlyFans, which is a subscription based website many sex workers use to sell adult content that is not allowed on other platforms.
She broke a record and made $1 million on her first day.
MOVING ON.
Thorne Made A Point To Say She Wouldn't Do Nudity, As If She's Above It All
After her immediate success on the site, Thorne tweeted this:
Also nooooo I'm not doing nudity!!! ❤️ https://t.co/vJECHqF4uW

— BITCHIMBELLATHORNE (@bellathorne) August 26, 2020
It's pretty annoying for a rich celebrity with millions of followers to be reposting a brag about how much money she's easily making on a website that sex workers have built to survive, especially right now during a pandemic when many sex workers are struggling to make a living as they can't do business as usual and often don't qualify for unemployment. But then to try to distance yourself from what most sex workers do (nudity) at the same time? Babe, that's problematic.
It seems to me like she wants to the shock value, the street cred, and the "glamour" of being a sex worker, while still making sure to let everyone know that she's ~not like the other girls~.
It's like when non-strippers wear pleasers (stripper heels) or take pole classes but are like, "Don't worry, this is just for fun! I'm not a stripper, ew." It's condescending and insulting to those who have faced stigma, shame, violence, and silencing from society for the work that we do.
Everyone has their own boundaries, and if not getting naked online is one of them, that is fine. But sex workers have been ostracized for so long, so showing up to a space they created and immediately being like "look at me, I made more money than anyone, and I didn't even have to get naked!" is so tone deaf. Why are celebs so obsessed with not being able to read a room?
Sex workers made OnlyFans what it is today so they could have a way to make money creating their own content, instead of having to work through other platforms or companies that often exploit them. Bella Thorne doesn't need OnlyFans to make money and get her content to reach a wide audience. She's taking up space to make a splash.
Thorne Claimed She Was Doing Research For A Movie
She then went on to claim that this whole lil' experiment of hers (again, her "experiment" is how many sex workers are keeping the lights on) was part of her research for a movie she'd be making about OnlyFans.
Me + ONLY FANS + SEAN BAKER= A BOMB ASS MOVIE 😍😍😍 https://t.co/Bbq60X5SxE pic.twitter.com/MM4dw0SWjw

— BITCHIMBELLATHORNE (@bellathorne) August 19, 2020
Girl. If you wanted good research that would lead to authentic material, you could have just paid sex workers to help you make this movie. Again, there is a pandemic happening that is putting many sex workers out of work, and they could really use extra gigs right now. But apparently she thought it'd be cooler and would create more buzz if she shocked the internet with making an OnlyFans and then based a movie of off her experience of making millions easily her first week. Super interesting movie plot you've got there.
It's also worth noting that Sean Beaker denied any involvement with this project and even said he advised Thorne to consult with sex workers first.
— sean baker (@Lilfilm) August 28, 2020
Sex Workers Get Called Scammers All The Time. Now Bella Thorne. Has Fueled This Stereotype
After Thorne made her OnlyFans page and made headlines, sex workers were already voicing concern online that this would ultimately lead to harm to the community, as well as negative changes to the site. Because here's the thing about sex workers: they are resilient, intelligent people who have survived so much, and are able to see what is best and what is worst for them.
Sh*t hit the fan when Thorne apparently sent out a pay-per-view message (a feature on the site that allows you to charge subscribers to open a message) for $200 that implied it contained photos of her naked. However, it turned out that it did not, in fact, have nude photos of her. So people were pissed, and asked for their money back.
Then, OnlyFans users suddenly realized that pay-per-view feature now only allowed them to charge a maximum of $50, and tipping options were capped at $100.
anyways yeah, fuck you, bella thorne. pic.twitter.com/dKjxUMUWR0

— Kira Noir Inc. (@thekiranoir) August 28, 2020
OnlyFans claims that these updates to the site are not based on one person, and just coincidentally came about at the same time as a celebrity with a huge following  was scamming her customers.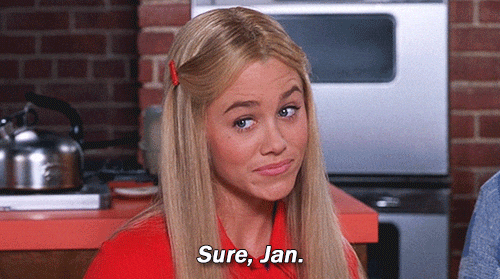 People love to stereotype sex workers, and one of the classic assumptions is that we are all scammers. Cause, you know, unlike truly every worker that exists, we are "just after your money." It's a harmful misconception that has led to drunk men twice my size rage-screaming at me about how I'm "lying" about how many songs went by during a lap dance, when really they were just too busy staring at my tits to count the songs I was diligently paying attention to.
Also, there's a difference between hustling and doing what you need to survive, and scamming people out of $200 as part of your experiment to see what it's like to be an online sex worker. Maybe don't fuel the fire of negative misconceptions about us while you're trying to co-opt a site made to help us survive. Just a thought!
People can make different kinds of content as sex workers. I make a lot less explicit content than some of my friends just bc I have my own comfort level I stick to. I don't care if people make OnlyFans and post lingerie pics only. But you don't scam & you don't feel superior.

— Erika Heidewald 👍 if u think QAnon's real ur dumb (@erikaheidewald) August 28, 2020
Bella Thorne Claimed She Wanted To Help Sex Workers, But She Never Asked. Them What Would Be Helpful. And It Shows
In typical celeb 2020 fashion, Thorne eventually responded to the backlash by posting an "apology" on Twitter that did a lot more self congratulating and excusing herself than it did actually apologizing.
PT1 Remove the stigma behind sex, sex work, and the negativity that surrounds the word SEX itself by bringing a mainstream face to it that's what I was trying to do, to help bring more faces to the site to create more revenue for content creators on the site.

— BITCHIMBELLATHORNE (@bellathorne) August 29, 2020
I wanted to bring attention to the site, the more people on the site the more likely of a chance to normalize the stigmas, And in trying to do this I hurt you. I have risked my career a few times to remove the stigma behind sex work, porn, and the natural hatred people spew…

— BITCHIMBELLATHORNE (@bellathorne) August 29, 2020
behind anything sex related. I wrote and directed a porn against the high brows of my peers and managers because I WANTED to help with the stigma behind sex.

— BITCHIMBELLATHORNE (@bellathorne) August 29, 2020
…I am a mainstream face and when you have a voice, a platform, you try to use you in helping others and advocate for something bigger than yourself. Again in this process I hurt you and for that I'm truly sorry.

— BITCHIMBELLATHORNE (@bellathorne) August 29, 2020
Ps. I'm meeting with only fans about the new restrictions to find out why!!! This is fucked up and I'm sorry comment any ideas or concerns you want brought up to OF!! and send me your links and a pic so I can promote you guys

— BITCHIMBELLATHORNE (@bellathorne) August 29, 2020
Right now is a really hard and scary time for a lot of sex workers. In-person sex workers like strippers, full-service workers, sugar babies, etc. have been trying to transition to online work, which is really hard to do when you don't have a massive following, or Page Six writing articles about how you created your page. And online sex workers are now seeing an oversaturated market due to this, so many have had to lower their prices and adapt.
Sex workers don't need a rich celebrity to come in, co-opt their space, and work off the misunderstanding that sex work is all about scamming, all to help them make a movie (also profitable for the celeb) about what it's like to be on OnlyFans. That doesn't help. She made things worse. She literally took away people's ability to earn more money.
Bella Thorne did what celebrities cannot stop doing during quarantine: she recognized a time to grab the microphone from the people whose voices we should be uplifting and call that charity and activism.
Celebrities gentrifying OnlyFans and turning it into something different and more mainstream and less sex worker-focused isn't going to gift sex workers with normalization, it's going to erase us and push us aside. You're not gonna be our "saviors" by just showing up to our spaces and making money for yourself.
If you want to help sex workers, pay them. Tip them. Hire them. Listen to them. Protest with them. Donate to organizations, fundraisers, and mutual aid funds that help them. Actually make it about sex workers and not about yourself. It's that simple.
Don't miss out on any pop culture or entertainment news. Subscribe to our weekly newsletter here. 
Images: Andrea Raffin / Shutterstock.com; bellathorne (7), erikaheidewald, thekiranoir, Lilfilm / Twitter; Giphy
Bella Thorne Is Directing A Porn Version Of 'Romeo & Juliet'
Bella Thorne really does it all. In addition to being a singer and actress, she's also a best-selling author, model, and activist for causes like animal rights and cystic fibrosis. Basically, Bella is a modern-day renaissance woman, and now she's adding a new title to her ever-growing resume: adult film director. That's right, Bella Thorne is entering the world of porn, and honestly? I'm fully about it.
This week, it was announced that Bella Thorne directed an upcoming movie for Pornhub's Visionaries Director's Series, which is a hilarious name for a program from a site that's known for shaky cell phone videos of people boning. The series focuses on "debut films by unexpected guest directors to diversify porn production and help create more varied content with multiple types of viewers in mind." Basically, a lot of porn is lame and problematic, and Pornhub is enlisting people like Bella Thorne to help make it less lame and problematic.
Bella Thorne's movie is called Her & Him, and it's described as "a modernistic, sexually explicit Romeo and Juliet-like depiction of two star-crossed lovers who have an unbridled sexual longing for each other." Wow, ninth grade me would have done so much better in English class if I could have just watched a porn version of Romeo and Juliet instead of pretending to read it. I'm sure this concept has been done before, but let's be honest, plot originality is not the most highly prized quality when it comes to evaluating porn.
In the release about the project, Pornhub said that the movie "depicts an edgy twenty-something guy who stumbles upon a surprise text in his girlfriend's phone, interrupting their morning routine and spinning everything into an out-of-control sexually charged encounter." Okay, that sounds a little less like the Romeo and Juliet I know and don't love, but I'm sure Bella's directorial touch will guide this project in the right direction.
About her decision to make the movie, Bella Thorne said, "I'm really lucky that Pornhub wanted to come on and produce this with me because originally I was shopping it around a very long time ago and things were very different," Thorne said. "People are kind of scared to make a movie like this one when it comes to dominance and submissive(ness) between a male and a female and how this relationship can turn quite sour."
If this was something she really wanted to do, I'm happy for her that she figured out a way to make it happen, because there definitely is still a stigma around porn and sex work in general. It's also cool that she's exploring the dynamics of dominance and submissiveness in relationships, because people are often confused about how it all works. She's been a huge proponent of being sexually open and body positive, and I'm excited that she's channeling that into her work. I don't know if Bella Thorne's porn movie will be eligible for any Oscars, but I might have to watch it.

Aside from all off these details, there was one more thing that jumped out about Bella Thorne's upcoming porn debut: THE MOVIE WILL FEATURE THE MUSIC OF MOD SUN. I'm sorry, what? Has there been a change in Mod and Bella's situation since he was threatening her on Twitter a few months ago? Or was the music already decided before they broke up? I don't know how the process works for choosing the music in porn, but I need to know more. Also, I can't think of something that would make me less turned on than hearing Mod Sun's music. Actually wait, I think seeing Mod Sun's face would turn me on less. Not to be mean, but I like men who shower.
Bella Thorne's movie Her & Him is set to premiere next month at a film festival in Germany, and it'll probably be streaming soon after that. Just don't watch it on your work computer because like, porn. That should go without saying, but I came dangerously close to just Googling "Pornhub" on my work computer during the writing of this article. What is my life!
Images: Shutterstock; bellathorne / Instagram; Giphy
Bella Thorne Started An Important Convo About Editing Your Photos
I normally really don't care about Bella Thorne, but she posted something today that is really cool and v v important. In this sick and twisted world we live in of Photoshop fails, influencers, and CGI people telling us what to look like, we definitely need reminders that real people don't have these sicko Barbie proportions we see everywhere. If I see one more grown-ass adult woman with the waist of a toddler, I will start throwing sh*t. But seriously, that CGI model influencer sh*t really freaked me out. I don't need to be told what I should look like by f*cking Woody from Toy Story (who is also a CGI model, in case you don't understand what's happening). Literally that woman and Woody are the exact same thing. And we accept this as our body standard.
Instead of everyone editing themselves to match, I would REALLY appreciate if we all just owned our real shape/face/etc. And in that, Bella Thorne did something right. She posted a VERY real photo about how she doesn't edit photos:
You can tell this photo hasn't been tampered with. All the background lines are straight, for one. Her skin has texture instead of being airbrushed. And she has very normal body proportions, not like an alien Barbie. Bella is a very pretty, very thin girl, let's make that clear. But it's awesome to see photos of a celeb that have a waist that can actually FIT organs. And eyes that are in proportion to her head. She's obviously had her lips done and some Botox, but whatever, we need to see more of this always. More celebrities need to get on board.
And Bella is totally right—editing your photos to death just validates to yourself that you are not good enough and puts you too much in your own head. Who wants to over analyze every single photo of themselves and pick out every imperfection? That just cannot be good for your self-esteem. And IMO, the "fixed" photos always look scary af.
I just think it's funny that Bella chooses to make this grandiose announcement after all the drama with her ex Tana Mongeau. Tana and Bella broke up, Tana got engaged to someone else horrible, and they had a trash wedding that she herself admitted was for the 'Gram, which is the grossest thing I've ever heard. Not only was the wedding super weird, they actually charged people to stream it. And it gets worse. Jake Paul has had a fake marriage before. They don't have a marriage license, which means this isn't legal. Honestly, that is a relief, but stop with your lies, Tana. And apparently, this is all just to promote Tana's new MTV YouTube show. WHO even wants to watch that?
Sidenote: remember when all those people used the excuse that gay marriage would ruin the sanctity of the institution? Are you f*cking kidding me? Just look at these straight people.
Anyway. Tana has been our reigning queen of photo retouching FAILURE, second only to Nat, and I don't even really understand who either of these people are still. Tana does the worst kind of the edits—mutilating her body beyond recognition and ballooning her eyes and lips so she looks exactly like a blowup doll. It seems like Tana is faking everything in her life—her face, her body, her relationships.
Is Bella posting this now to shade her ex? Like, "hey Tana, here's what a real person looks like, maybe you should try it"? TBH, I can't imagine Bella isn't feeling disgusted with Tana. She was super upset when Tana got engaged and then now we hear it's all a setup. If my ex did that, you can guarantee I would talk sh*t. Say what you want about Bella Thorne, but she is very real. She's always been open about her feelings and what's going on in her life. And she's real about her photos, too. Good job, Bella!
Do you think Bella posted this to shade Tana? What other celebrities do you love that don't edit their photos? Is Tana's marriage complete BS? Let me know your thoughts in the comments.
Celebrity Paparazzi Pics That Are Just Thinly Veiled Sponsored Content
At this point, we're all pretty accustomed to celebrities doing sponsored posts on Instagram. At first, it seemed random and desperate for A-listers to be earning their paychecks over Instagram, but things have changed a lot. These days, even the biggest names are doing ads for everything from food products to lube, so not much throws me off anymore. But one #spon trend that's always fascinating to me is the use of paparazzi photos as an advertising tool. If that phrase just shocked you, I'm sorry I disillusioned you, but it's time to grow up. Paparazzi photos are not just random photos photographers capture of celebs in their natural habitat—they can often be used as promo.
I really feel like in 2019, paparazzi photos don't get enough love. They were everywhere in the 2000s (think of all those classic Britney Spears photos), but the rise of social media changed the way we get our images of celebrities. Now, so many of them post their own photos that we don't have to wait for them to go to the gas station barefoot to get a glimpse of what they're up to. But paparazzi photos are still alive and well, and in the age of #spon, they often have deeper context than it first appears.
Now, both famous people and major brands have figured out how to take the standard paparazzi photo, and make it work for them. Rather than stars getting caught unaware without underwear on, we've entered an era of paparazzi pics as marketing gold. Whether by calling the paparazzi on themselves, carefully placing products in the photos, or fully staging fake pap pics, it's all a complicated game to sell product. Nothing in life is really a coincidence, so let's dive into the world of paparazzi photos as sponsored content.
What really got me thinking about all of this was this photo of Bella Hadid that JustJared posted on Instagram last week. At first glance, it's just Bella, walking down the street in a typical '90s throwback outfit. But look at how she's holding the bag. That's not how normal people hold bags. It's important here to note that it's very obviously a Michael Kors bag, and Bella is the star of this season's Michael Kors ad campaign. Her face is literally plastered on the windows of every Michael Kors boutique in the world. Coincidence? No, I just told you there are no coincidences.
By itself, I might have seen this photo and just kept scrolling, but then I remembered something Bella Hadid had posted on her own Instagram. Here she is, in the exact same outfit, with the exact same bag. In her post, she name drops the bag, uses #ad, and uses the paid partnership tool. It's very obvious that this is an ad for Michael Kors, and she's checking all the boxes to make sure she's not breaking any rules about disclosing a partnership.
But normally when you do a photoshoot for an ad, you would change back into your own clothes at the end, and just go about your day. Instead, Bella Hadid obviously brought the bag out on the streets of New York with her, and got photographed by the paparazzi while she was at it. This photo looks like an actual paparazzi photo, but I have a feeling they were tipped off about where Bella would be, and she made sure that the bag was clearly visible.
I'm not saying it's not a cute bag, because sure, it's not fugly, but I doubt a $298 bag plastered with the Michael Kors logo is what Bella Hadid would reach for on a normal night out.
While Bella Hadid's paparazzi photo wasn't fake, it definitely constitutes some careful product placement, and we know for a fact that she's getting paid to be the face of Michael Kors. Another potential example of this kind of product placement was Ariana Grande with Starbucks last year. This was never confirmed as a paid partnership, but for months, basically every time she stepped out in public, Ariana was walking around with a Starbucks cup.
Again, I don't know if Ariana was being paid for her iced coffee obsession, but I do know that homegirl made sure the logo was facing the camera at all times. That, along with the iconic green straw, makes it pretty tough to miss the fact that Ari just couldn't get enough of her Starbucks. Does she not know about good coffee??
And also, just last week, Bella Thorne's team tipped off the paparazzi on where she would be before her book signing, and she was very subtly holding the new book while being photographed. Mad respect, honestly.
Whether you realize it or not, it's not super uncommon for celebrities to call the paparazzi on themselves. While someone like Beyoncé doesn't need any help getting press coverage, there are lots of lower-level famous people who would kill to get their photos on TMZ. Exposure is valuable! For top stars, it can be annoying to have photographers around them everywhere they go; someone like Bella Thorne isn't mad about the paparazzi helping her sell a few more books.
Moving on from the tasteful product placement, my actual favorite thing is when companies fully stage paparazzi-style photos. Sometimes it's less obvious than others, but it's always hilarious.
Case in point: this photo of Jenny McCarthy chilling by the pool with her Uncle Bud's CBD skin care products.
How fun! How casual! How natural! It's hilarious to imagine a paparazzi photographer taking these hi-res photos of Jenny McCarthy at her backyard pool, but that's definitely not what happened here. These photos were written up in numerous tabloids, including The Daily Mail and Radar Online, so I'm a little suspicious. Jenny was obviously being paid for these very staged photos, and it wouldn't surprise me if Uncle Bud's also paid some of the tabloids to write about it. Not to be rude, but no one cares about Jenny McCarthy or CBD skin care, so I doubt all these publications would be clamoring to publish articles about this.
But whatever, Jenny McCarthy, get that check, and hopefully the CBD makes up for all those vaccinations you're not getting.
Probably the most prolific example of fake paparazzi photos as #spon is Kim Kardashian, and specifically the ad campaigns for Kanye West's Yeezy collection. Some of them feel more staged than others, but they're more about a general aesthetic than actually fooling people. Take notes, Jenny McCarthy. Here's Kim wearing a very weather-appropriate outfit on a 100-degree day in Calabasas.
Why is she walking past a gravel pit? Are there gravel pits in Calabasas? Does Kim know what gravel is? Many questions.
The best photo of the bunch is this one of Kim and a couple of her groupies just casually "running" on the beach. Barefoot. In matching outfits. And full hair and makeup. As we all do!
But without a doubt, the most iconic use of fake paparazzi photos was in January 2018, when the Yeezy Season 6 campaign featured  numerous influencers and celebrities dressed up as "Kim Clones." Nothing has ever brought me more pure joy as a gay man than seeing Paris Hilton dressed up in full Kim Kardashian drag. It's glorious.
This is actually an incredible look for Paris, and if she ever decides to tone down her over-the-top outfits, this vibe would totally work for her.
Another set of Kim Clones were the Clermont Twins, who are some of my favorite people in the world. They first got famous by appearing on The Bad Girls Club, where they basically just yelled the whole time about how rich they are. Their Instagram is almost exclusively wild thirst traps in matching outfits, so they were a perfect choice for this campaign.
I could talk about the Clermont twins for days, but I'll just say that currently Shannade is in prison for continuing to use her sugar daddy's credit card for months after he died. Fully iconic.
What are your thoughts on celebrities calling the paparazzi on themselves? Is it desperate, or just a good tool for promotion? Personally, I don't really mind it, and I think it's a great opportunity for unintended comedy.
Images: Shutterstock; justjared, bellahadid, arianagrande, maikeeb_kills, unclebuds_hemp, kimkardashian (2), parishilton, clermonttwins / Instagram
It Looks Like Jake Paul And Tana Mongeau's Engagement Is Real
A couple weeks ago, news of Jake Paul and Tana Mongeau's engagement ripped through the internet like the world's thirstiest tornado. Of course, it had to happen on the one week of the year I've been out of the office, so I wasn't around to report on the initial fallout, but luckily this sh*tshow is still going strong. Even though we all still have our doubts that this relationship is truly legit, these two are in it for the long haul (or at least the long con).
Jake Paul and Tana Mongeau wasted no time creating content to cash in on their relationship, including a whole set of JANA merch. Yes, that was the sound of me screaming into the void. It's fine, I'm fine. Yesterday, Jake and Tana took another step toward proving their relationship is legit, in the form of a classic engagement photo shoot. Even though it's physically impossible for me to not roll my eyes at everything they do, I can't really be mad at this. Basically everyone does engagement photos, so it was a natural next step for these two pinnacles of thirst.
Here's Jake Paul's post with a bunch of the photos.
The photos are pretty tasteful in general, at least as much as we can expect from someone who did a naked photoshoot for her 21st birthday last month. Jake's dog Thor is very cute, but I'm curious why his other dog, Moo, wasn't included in the photos. Maybe he was at the groomer's that day, or maybe he doesn't think this relationship is real either.
Here's Tana's post with more photos:
Okay, I do have to say that those rings are beautiful. There have been rumors that Tana's engagement ring might not be a real diamond, but I'm not going to pretend to be a gem expert. But the rings in this photo also got people talking about whether or not Jake Paul and Tana Mongeau might already be married. I need to sit down for a second, these two are giving me whiplash again.
Between the ring situation and Jake's location tag of "MarriageToday," people quickly began to wonder if there was a surprise wedding happening. Of course, I don't know anything for sure, but I'm fairly confident that this isn't a thing, mainly because both of their captions directly refer to their engagement. These idiots might not have the best judgment, but I'm hoping that they're at least smart enough not to get married only a couple months into their relationship. Even as I was typing that sentence, I realized that I might be giving them too much credit.
Whatever, I'm standing my by gut instinct, I don't think they're married.
Jake Paul and Tana Mongeau are all about love and light these days, but the news of their engagement was emotional for Bella Thorne, who dated Tana until earlier this year. On the day the news broke, she posted these selfies to her finsta.
In a subsequent post for Tana's birthday, Bella seemed very supportive, but it's still been a tough couple months for her, with the drama surrounding her breakup with Mod Sun, and the scandal that ended with her leaking her own nudes and feuding with Whoopi Goldberg.
Tana commented "i love u forever and ever" on this photo, so it seems like everything is good between the two of them. As crazy as Tana is, it makes me happy that their friendship is intact after everything they've been through together.
So for now, I feel fairly confident that Jake Paul and Tana Mongeau aren't married, but literally anything could happen with these two. We'll be patiently waiting for the next updates about their relationship, but knowing them, we probably won't have to actually be that patient.
Images: jakepaul, tanamongeau (2), thatweirdbitchbella, bellathorne / Instagram
5 Celebs You Probably Forgot Had Serious Work Done
I've been doing a lot of articles lately on Photoshop and how celebrities and influencers use it. But photo editing isn't the only way we get these superhuman photos that create the standard for what is attractive in our society. In addition to personal chefs, trainers, makeup artists, and professional photographers, celebrities also alter their appearances with plastic surgery. Between botox, fillers, new noses, bodies, chins, etc., it's easy to forget what these people actually used to look like. In case you need a reminder, being attractive in this day and age has more to do with how rich you are than your genes. Also, I think these people mostly look like they've had work done, especially in person. We need more celebs who are fine with their original face. Here are some that you've forgotten used to look really different:
Blake Lively

Blake Lively has always been a babe, it's just a fact. But it's easy to forget that her casual, natural beauty look has definitely been enhanced with Hollywood's best knives. She clearly had a nose job and some fillers in those lips, maybe her cheeks too? I don't think any of it was needed, but whatever makes you feel better, I guess. She now seems blissfully happy and is married to Ryan Reynolds, so what do I know? Also, Blake: good call on growing out those eyebrows, at least.

Megan Fox

Like Blake, Megan is an actual youth in the above photo, so we have to give credit that her face thinned out and she put down the black eyeliner as she got older (thank God). That said, your nose actually gets larger as you age (fun fact!), not smaller. Megan admitted to being insecure and having too much work done. But like, if your own face isn't good enough for one of the most beautiful women in the world, what hope do the rest of us have? I think she's gotten all kinds of injections and filler and sh*t in her cheeks, brows, and lips for sure, and definitely a nose job. What is with Hollywood wanting everyone to have the same nose?

The Hadid Sisters


The Hadid sisters are scarily beautiful and on every runway right now, but they used to look really different—especially Bella. They were like nice girls you don't know super well but still invited to your 7th grade sleepover because your mom told you not to leave anyone out. Now, both girls look like they had their noses done, lips injected, and it looks like their skin is just really pulled back? Is that from Botox? IDK, it's just a lot. They've graduated from natural beauties to cyborgs in the following pics. Guys, you're super young, maybe just like, lay off a little?


Ariana Grande

Seriously guys, who is this person? I see Ariana's face so often, and this is not it. Who even remembered that she used to have curly hair? Ariana's face looks completely different now, and not just from maturing. Her face looks fuller (fillers?), her eyes are different (not buying that it's just the ponytail, thankunext), her lips are way bigger, and she has a teensy little nose. Why are the noses getting smaller and smaller the more I progress through this article? Soon it'll be trendy to just remove your nose entirely and draw a little dot where it should be. (Please, nobody do that, it was just a joke.)

Hopefully this shows you that stars, they're just like us: they look like really f*cking normal people until they start messing with their faces. I didn't even include body pics in this. They are all superhuman and it's crazy that they even Photoshop their pics on top of it. None of it is real, and they're all full of lies and deceit. Trust no one!
Images: Getty Images; Shutterstock
Bella Thorne And Mod Sun Are Feuding On Twitter
As a dedicated follower of Bella Thorne's crazy life, I don't like to go too long without writing about her. Luckily, the drama in her world basically never stops, and here we are again. Bella Thorne and Mod Sun  broke up earlier this year (the smell is still lingering), but her Instagram announcing the split made it seem like things ended on good terms. Alas, all good things must come to an end. Now Bella and Mod are feuding on Twitter, and this is one of the most important things that's ever happened to me.
It all began on Tuesday night, when Mod Sun spoke to TooFab. He told them that things are going great for him and he's 17 days sober, which is amazing, but then he kinda ruined the good vibes by talking about Bella Thorne. He said that a bunch of her stuff is still in his storage unit, and if she doesn't come pick it up soon, he's "gonna have a really, really poppin' e-Bay site." Yikes. He didn't help matters when he posted the story on his own Twitter page:
Obviously joking but I'm kinda funny tho ? https://t.co/S3MmesPz9k

— new song out now (@MODSUN) May 29, 2019
Okay, so I don't really doubt that he was joking. It would be pretty sh*tty of anyone to sell their ex's stuff on eBay, and the fact that she's famous would only make it worse. But that's the exact reason why he shouldn't even be joking about this. He knows that Bella Thorne is way more famous than him, so if he brings her up when talking to the tabloids, he's bound to get some attention. It would be just as easy for him to say "no comment" and move on.
Bella Thorne had pretty much exactly the same thought, and brought some serious tea when she called Mod out on Twitter.
Awww looks like moddy really wants some press. #hungry also didn't u call the cops on me when I wanted my computer? U pussy. https://t.co/dNjxmoKT2A

— BITCHIMBELLATHORNE (@bellathorne) May 29, 2019
In case she deletes this, here's what the tweet says: "Awww looks like moddy really wants some press. #hungry also didn't u call the cops on me when I wanted my computer? U pussy."
Let's all take a minute to process this beautiful, beautiful tweet. This is a savage move on Bella's part, and I honestly love it. These two obviously both have their fair share of issues, but I will always support a woman calling out a man's bullsh*t. But then Mod Sun responded, suggesting that Bella may have left some important details out of her clap back.
Well u came over uninvited. 24 hours after we broke up, Thru the backdoor. I wasn't at the house to see what u were gonna take + to be honest bella…ur not the most trustworthy person. I've also told u 6 times since let's SWAP each other's stuff but which u refuse to gather mine

— new song out now (@MODSUN) May 29, 2019
Here's the tweet, again, in case it gets deleted: "Well u came over uninvited. 24 hours after we broke up, Thru the backdoor. I wasn't at the house to see what u were gonna take + to be honest bella…ur not the most trustworthy person. I've also told u 6 times since let's SWAP each other's stuff but which u refuse to gather mine"
Oof. I'm not going to try to figure out who's telling the truth re: coming over to pick up the computer, but this is undeniably messy. It also makes me seriously question Bella's breakup Instagram that made it seem like they were still friends, because generally speaking, friends don't call the cops on each other. Or tweet about each other's dirty laundry.
I'm also enjoying the mental image of Bella Thorne refusing to put together a bin of Mod Sun's stuff at her h0use after him asking six times, especially when she could literally just pay someone to do it. I would sign up to be a Taskrabbit and fly all the way to LA if it meant I could spend a few hours in Bella Thorne's house putting Mod Sun's dirty underwear into a trash bag. SIGN ME UP.
Obviously, Bella and Mod have their issues that they need to work out, but doing things publicly on Twitter invites a lot of outside opinions. Enter: Tana Mongeau, YouTube's resident thirst master general, and Bella's ex-girlfriend. I'll never 100% understand the dynamics between Tana, Mod, and Bella Thorne, but it's 0% surprising that Tana felt the need to insert herself in this drama.
the love u have for eachother to take this to socials and press legit breaks my heart y'all

— 'FACETIME' MUSIC VIDEO OUT NOW (@tanamongeau) May 30, 2019
First, let's take a moment to admire that BOTH of them have currently changed their Twitter names to promo for their new songs. It's really a beautiful symbol of the what the internet is like in 2019. I don't really have much to say about Tana's message, because it really adds nothing to the conversation here. If anything, if she really was legit heartbroken over this, couldn't she have texted/called/written a letter to Bella and/or Mod privately? Maybe she's blocked, but it doesn't seem like she's really trying to calm things down.
This feud is the only thing getting me through today, so I'll be eagerly waiting for more shady tweets from Bella Thorne and/or Mod Sun and/or Tana Mongeau. I live for these creatures of the internet, and they'll really never stop being messy. God bless.
Images: Shutterstock; @modsun (2), @bellathorne, @tanamongeau / Twitter
Scott Disick Doesn't Have A Wikipedia Page So We Wrote Him One
Okay, so it's been brought to my attention that for some godforsaken reason, Scott Disick doesn't have a Wikipedia page. Even Rob Kardashian has one, and he's best known for…um, selling socks. How can one of the best characters on KUWTK and the most salacious riotmaker of the tabloids not have a Wikipedia page? Since Wikipedia helped us graduate high school (and, let's be honest, college), we decided to do them a solid and make a page for Scott. Check out the SparkNotes version of Scott Disick's life (with some opinions thrown in, obvi).
Childhood
Scott Disick was born to a wealthy family in the Hamptons. He was an only child, which is pretty obvious based on the fact that he's bratty and selfish. Scott attended a ritzy private school called The Ross School, which boasts other famous alumni like Alexa Ray Joel and Tessa Grafin von Walderdorff. And before you say, "who"?? Alexa's dad is Billy Joel, Tessa's husband is Barron Hilton, and Scott swindled his way into the Kardashians. So pretty much they get trained there to piggyback off of famous people in order to become famous.
Scott had his ups and downs in his adolescence. It's actually not known whether or not he really graduated high school. He modeled for a young adult series about horses, and I can't tell whether that's an up or a down. He also was nicknamed "Number One Scum" and "S.T.D." which just so happen to be his initials. He actually found those nicknames funny because they underscored what a party animal he was, and how he was such a player in high school. Scott also got arrested for a DUI under the age of 18, which is a huge foreshadowing of what was to come in his future.
"Career"
Entrepreneur
Okay, I don't even know what this means. I'm pretty sure it's a career you have if you're trying to make it seem like you do a lot of things when in actuality, you do nothing. There was an episode where Kourtney said she doesn't even know what it means, largely because he was so evasive about it. His evasiveness means that a) he doesn't know what it means either or b) he's involved in something sketchy like underground poker games or a drug cartel. With friends like Joe Francis, you never know what this guy will get himself into.
Reality Star
Let's not act like Kourtney was involved with Scott for so long because she was in love with him. I mean, he got caught cheating on her multiple times, he obviously had a substance problem that he barely attempted to get help for, and she was pretty open that she found everything about him annoying. TBH, I'm pretty sure she was only with him because they make adorable babies and he's probably the most interesting character on the show, so they needed a way to keep him tethered to the franchise.
Recently, Scott was given a new reality gig, a show called Flip It Like Disick about flipping houses. It's an eight-episode, hour-long series where Scott and a team of designers, contractors, and other people who actually know sh*t about real estate will renovate luxury homes. Tbh, the only thing Scott Disick is an expert in flipping is Kourtney's world upside down, but sure.
Almost An Actor
Remember American Psycho? Of course you do, because every finance f*ckboy has a quote from the movie as his dating app bio or he makes you watch it on a cozy night in. After all, what says romance more than Christian Bale slaughtering Jared Leto while blasting Huey Lewis and the News? Anyway, the writer of American Psycho announced on Twitter that the way he would ever do a remake is if Scott Disick or Miles Fisher played Patrick Bateman. No, seriously.
I have warned Lionsgate that I will not approve a new version of "American Psycho" unless it stars SCOTT DISICK or MILES FISHER.

— Bret Easton Ellis (@BretEastonEllis) December 9, 2011
Approve! RT @BretEastonEllis I have warned Lionsgate that I will not approve a new version of "American Psycho" unless it stars SCOTT DISICK

— Scott Disick (@ScottDisick) December 9, 2011

So, Bret never ended up making the remake, yet he was willing to make "The Canyons," which starred Lindsay Lohan. So Kanye West took it upon himself to do a remake of "American Psycho" starring Scott Disick and—get this—Jonathan Cheban. My dream come true.
Restaurateur
Remember when Kourtney and Kim took New York the first time around? You probably don't, because that season wasn't too memorable. You also probably don't remember Scott's restaurant, RYU, because it was doomed from the get-go and only lasted 191 days. Kourtney didn't even believe the restaurant would even open. But hey, that's more than 2.5 times longer than Kim's marriage to Kris Humphries, so at least Scott accomplished something.
Royalty
While the fam was in London, Scott had nothing to do because he basically does nothing for a living. He decided to become a Lord because anyone—even citizens of other countries—can be awarded this title. One of my majors in college was History with a concentration in Modern European History, and one thing we learned is that the try-hard social climbers that were so desperate to hang out with the elite would buy these "lord" titles to make themselves seem like they were members of high society. Scott leeches off the royal family of America and posts pictures of himself with overly priced watches and on private jets, so that sounds about right.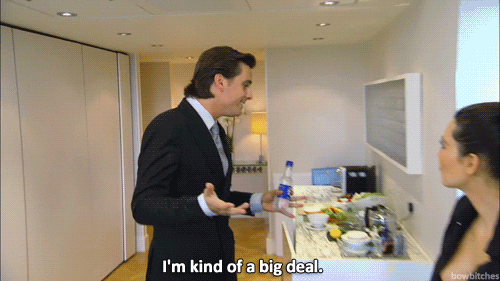 Designer
Scott started a clothing line, appropriately named "Talentless." Way to be self-aware for once, Scott! It donates 3% of the proceeds to a charity called "Fuck Cancer!" which is really sweet. The brand's mission statement is: "'Talentless' is an homage to the new wave of creators, innovators, and influencers who've made a name for themselves by going against the conventions of what it means to be 'talented.'" Okay, cool, that sounds super deep and inspiring or whatever, but how is selling plain old T-shirts with nothing on them for $42 an homage to creative people? This isn't some Derelict-level sh*t like most of Kanye's fashion shows are. But still, you're thinking way too highly of yourself here, Scott.
Influencer
Scott will throw up Instagrams about FitTea, cell phone cases, and asking his followers to follow Lala Kent's fiancé. Yet he barely posts pics with his girlfriend of two years. He also does appearances at clubs like 1OAK, which is where that bratty, try-hard girl from high school wears a leopard print outfit and takes tons of bathroom mirror pics to prove that she is better than you. But you know what? All of these jobs are probably less pathetic than Kourtney's CV. At least Scott tried(ish)!
Relationships
Kourtney
Kourtney and Scott met at the mansion of Joe Francis, best known as the creator of Girls Gone Wild. That in and of itself was a sign that their relationship would not work. First off, I would not wanna use the same toilet as Joe freakin' Francis, much less do body shots with him and his friends. Anyway, a year later, these two fell in love. Her entire family hated him at first. But soon, Kris, Kim, Rob, and Khloé fell in love with him too.
Sofia Richie
Sofia Richie is best known for being Nicole Richie's little sister, modeling (although I can't think of a single brand she's modeled for), and now, dating Scott Disick. But is their relationship serious? I'm not sure *grabs tinfoil hat*, and here's why. Before Scott and Kourtney broke up for the final time, Sofia was dating Justin Bieber. Also, Kourtney Kardashian and Nicole Richie have been friends since childhood. Kourtney's rebound after she broke up with Scott was Justin Bieber. So Scott came up with a conniving plan to hook up with Kourtney's friend since childhood and Justin's ex-girlfriend. Oh, and did I mention Sofia used to be besties with Younes Bendjima before he started dating Kourtney? That's honestly the most brilliant clapback ever—it's almost Shakespearean. Is Scott is totally in love with Sofia, or is this the most convoluted plan to make Kourtney jealous? I'll let you decide.
Hookups
Scott pretty much cheated on Kourtney all. The. Time. But the final straw was Chloe Bartoli. They were in the same group on vacation and she just so happens to be his ex-girlfriend, so inevitably they got handsy. Not too long after, Scott hung out with human glitter bomb Bella Thorne in Cannes, yet she denied any hookup took place. Scott also hooked up with Kourtney's best friend since childhood, Kimberly Stewart, and regulation hottie Madison Beer, who is probably the best catch Scott got out of all these hookups.
Children
Scott has three children with Kourtney (although it is unknown how many children he has had with his side chicks). His eldest, Mason, was always his mini-me, and will probably create a streetwear line that sells T-shirts with one logo on it for $400. Penelope is his only daughter, and the only gift he has ever given her is daddy issues. Reign is his youngest and clearly his favorite, so that little dude is set for life.
And that's pretty much all you need to know about Scott Disick's life! Wow, I have aged 10 years and lost most of my brain cells. If anyone works at Wikipedia, feel free to copy and paste this article directly in for Scott's page.