The 'Vanderpump Rules' Cast Has Been Feuding All Summer
As the season turns from summer to fall, it's still very unclear what's happening with the future of Vanderpump Rules. In a normal year, the Vanderpump crew would already be finished with filming, but the pandemic has created a major delay, due to the flimsy premise that the show is about waiters at a restaurant. But a lack of cameras doesn't mean it's been a chill summer for our favorite group of degenerates—far from it.
As you probably know if you're reading this article, Stassi, Lala, and Brittany are all currently pregnant, which is exciting for them, I guess. Personally, I have no interest in seeing any of these people have babies on my television screen, but whatever. I don't make the decisions over at Bravo, despite making many demands via DM. I'm sure the ladies are all heartbroken that their pregnancy journeys aren't being documented by Bravo, but they're still having all the usual events, and they're causing plenty of drama.
Lala and Randall held their gender reveal a couple weeks ago (it's a girl), and Jax and Brittany did their reveal last weekend (it's a boy). I'd like to use this platform to say once again that gender reveals are unnecessary and outdated, but that's not why we're here today, so I'll keep it moving. While much of the VPR cast was present at both of the gender reveals, including Stassi and Kristen, who were both fired from the show back in June, there were a few important absences, and they didn't go unnoticed.
First of all, Tom Sandoval and Ariana Madix were conspicuously missing from both of the gender reveals, and Ariana addressed the situation this week on Twitter. In response to a question from a fan, Ariana stated that "we have not nor would we expect to be invited to any of those things." LOL. It might seem shady that they weren't invited, but judging from Ariana's tone, she has no interest in having anything to do with "those things."
we have not been nor would we expect to be invited to any of those things.

— Ariana Fancy As F*ck Madix (@ariana2525) September 28, 2020
Last season on VPR, we witnessed the lengthy demise of Tom's friendship with Jax, and throughout the season, he and Ariana were the only ones who really seemed committed to holding Jax accountable for his many f*ck-ups. They certainly weren't in a good place at the reunion in May, and Ariana's tweet makes it clear that things haven't improved over the summer. Honestly, without production forcing them to do things, I'm not sure why Tom would even want to be in the same room as Jax.
I am, however, a little surprised at the implication that Tom and Ariana were also not invited to Lala and Randall's gender reveal. They've never been like, best friends or anything, but it seems like the kind of thing where you would just expect the whole group to be invited. Clearly, that's not the case, and I would personally like to know more about WTF happened between these two couples. Ugh, every time I'm ready for this stupid show to be canceled, these people reel me back in with some drama that has absolutely nothing to do with me.
The other recent Vanderpump Rules drama revolves around Scheana, because of course it does. Scheana was present at Jax and Brittany's reveal over the weekend, but didn't make the guest list for Lala's reveal. In a recent episode of her podcast, Scheana revealed that she wasn't invited to the event after she and Lala had a falling out a few months ago. According to Scheana, the issue stemmed from when she had a miscarriage earlier this summer, saying, "I needed and she wasn't there because she had dinner with celebrities." The celebrities in question are Machine Gun Kelly and Megan Fox, who just finished shooting a movie with Lala's fiancé, Randall. Scheana also added that her boyfriend Brock was out playing golf during this difficult time, so she was at home alone.
Lala, who has never taken kindly to having her name thrown around, responded to Scheana's comments in a heated Instagram story. She said of Scheana's story, "In her mind that's how it happened," but suggested that she focus on "the fact her man said he was working, turned his phone off and went golfing that day." Yikes. But despite saying that she was "not trippin too hard" about Scheana's comments, Lala did not stop there.
In regards to the idea that she chose celebrities over Scheana, Lala accused her co-star of "capitalizing off banging John Mayer 100 years ago," which I have to say is an epic read. In case you forgot, Scheana recently told a story about how she used to be in a throuple with John Mayer and Stacie Adams (Stacie the bartender from The Hills). Lala also said that Scheana "has a way of making everything about her," and said that she never actually asked her to come over during the miscarriage situation." Whatever the exact truth of that day may be, it's clear that there are some major issues between these two, so it makes sense that Scheana says they "haven't really talked" in the last few months.
I hate to say it, but it's a shame that cameras haven't been rolling to capture any of this drama. I don't need to see anyone's babies, but I do need to see Lala yelling at Scheana about banging John Mayer for clout. What can I say? I love mess.
Don't miss out on any pop culture or entertainment news. Subscribe to our weekly newsletter here. 
Images: DFree / Shutterstock.com; ariana2525 / Twitter
Lala Kent Is Feuding With Tom Sandoval & Ariana Madix On Instagram
If you're keeping up with Vanderpump Rules this season, you'll know that we're still stuck in the never-ending barrage of Brittany and Jax wedding content, but the real drama is going down outside of the show. In recent episodes, we've seen tensions start to brew between Tom Sandoval and Ariana and the rest of the cast, and things got real on Instagram over the weekend. I love when reality TV feuds come to life. In a recent Instagram Live, Lala Kent totally came for Tom Sandoval and Ariana Madix, and this sh*t is officially getting serious.
In case you need a refresher, in the last few weeks of Pump Rules, Ariana has opened up about her mental health struggles, and on social media, the reaction has been overwhelmingly positive. On the show, she's told some of her castmates about her suicidal ideations, and that she doesn't always feel like the group is a safe space for her to be open about her feelings. It's been a refreshingly honest, real storyline in a season full of princess parties and fake dates, and Ariana should definitely be commended for starting this important conversation.
But not everyone in the cast has been so supportive. In a recent interview with Entertainment Tonight, Tom Sandoval called out Lala specifically, saying, "It's frustrating to see somebody like Lala, who's like one second totally OK with people saying mean nasty things about Ariana that are completely not true and talking negatively about her and then sort of getting emotional and saying like, 'This is a safe place.' It's like, girl you are not—you are apparently not a safe place."
Damn. Tom is essentially accusing Lala of being a fake friend to Ariana, and going against her after encouraging her to be open and honest. This is a pretty serious accusation, but even just from what we've seen on the show, it doesn't totally come out of nowhere. On last week's episode, Lala was basically gossiping about Ariana's mental health, just days after Ariana completely broke down when confiding in her and Stassi. Lala also called Ariana a "wet blanket" in the same episode, so yeah, I wouldn't say she's been the world's most supportive friend.
Not shockingly, Lala was not so thrilled to hear Tom Sandoval's comments, and she hopped on Instagram Live to address her feelings toward Tom and Ariana. "For them to sit there and act like it's everyone else's fault—y'all are not the safe space." Here's a clip from the video, where she talks about the pain of losing her dad, and says that she's not afraid to pop off this season (you knew she couldn't get mad at anybody without using the phrase "pop off"), even though she's sober now. Clearly, Tom Sandoval is tryna get popped, and Lala is happy to oblige.
In the full Instagram Live, she continued, saying that when her dad died, Tom and Ariana both told her to "toughen the f*ck up," and that she feels like he's just "feeling unsafe in your own skin and you're projecting it onto me. I'll be damned if someone doesn't feel safe around me."
She continued, sticking up for herself as a friend, and basically saying that Tom and Ariana haven't done enough to help her in the past: "I don't want to be struggling, drowning, for you to, like, wake the f*ck up to see if I'm good. So, there's my spill on Tom and Ariana. I am a f*cking safe place. I'm a good ass friend." The irony of Lala not wanting to be drowning for her friends to check on her, when Ariana had to explicitly tell her that she was so depressed for Lala to stop calling her a buzzkill is too much.
In his comments to ET, Tom had said that Lala's previous comments about him and Ariana hurt his feelings. In response, Lala finished off her Live by giving Tom a taste of his own (alleged) medicine: "How about this? Toughen the f*ck up. I'm leavin' it at that, y'all." OOF.
To be honest, I'm not really sure whose side I'm supposed to be on here. Obviously, telling someone to "toughen the f*ck up" after they lose a parent is seriously not okay, but that also doesn't give Lala a free pass to make light of Ariana's mental health situation. Really, I think the verdict here is that no one is in the right, which is pretty much par for the course when talking about the Vanderpump Rules cast. Like, I don't watch the show because I think they're all perfect angels—pretty much the opposite.
I don't know how much, if any, of this budding feud will play out on camera for the rest of the season, but I hope we get to see more of the tensions between Lala and Tom/Ariana. The mental health stuff is tough to watch, but it's certainly more interesting than seeing Brittany and Jax on a permanent power trip about their wedding week/month/year/decade. Remind me again why I still religiously watch this dumpster fire of a show?
Images: JNAM / Shutterstock; facereality16 / Instagram
8 'Vanderpump Rules' Moments That Aren't Talked About Enough
As a self-confessed Bravoholic, I revel in the happenings on our favorite Bravo shows, whether it's the idiocy of Puppygate in last season's Real Housewives of Beverly Hills or the garbage men that run rampant on every season of Southern Charm. And while I know a mother isn't supposed to reveal her favorite child, I must confess that Vanderpump Rules is my personal jewel in the crown. From the moment it premiered seven years ago, the show has given us more drama than any scripted series ever could and a cast of beautiful surgically-enhanced train wrecks you can't tear your eyes away from. In honor of the premiere of Vanderpump Rules season 8, I've rounded up the most under-appreciated moments of the series.
 8. Scheana's Crop Top Wedding Dress

Ms. Scheana Marie Jancan Shay is known for her many misguided choices. These usually involve men who are unavailable, either because they're married or vying for camera time simply not that into her. However, the most embarrassing thing she's ever done on the show was wear a crop top wedding gown in season 3. I'd describe it for you, but I'll leave it to Stassi, who summed it up better than I ever could:

7. Story Time With Lala

Lala Kent is nothing if not an enigma. One minute, she's masquerading as the show's feminist hero, and the next she is completely unaware of what cis privilege means. In a scene from season 4 that is not discussed nearly enough, she beautifully showcases this when talking about the book she's currently reading: "I was given a book called Fountainhead, which is by Ayn Rand. It's a philosophical book and it's about architecture and architects." Sounds like the book report of a 9-year-old who didn't read the book and put the movie on in the background while texting, but sure. I'll leave it at that, because I don't want to "get popped."
6. Ariana, Feminist Hero

Season 7 was a breakout season for Ariana, not only because she showed us she's more intelligent than her fellow SURvers by leaps and bounds, but also because she's been open and honest about her sexuality and stood up for her trans castmate, Billie Lee. I especially appreciated her candor on being reluctant to get married and have children despite constant questions and pressure from the other cast members, including her own boyfriend: "Before I would even be comfortable considering the idea of having kids, I would need to check off all the places I wanna go in the world, which is kind of all of them. And I would also just like, I don't know, want to?" Sorry Lala, but this is actually what a feminist looks like.
5. The Number One Guy In This Group

There's never been anyone on television quite like Jason Michael Cauchi Jax Taylor. In season 4 he proved that his words could be just as unpredictable as his behavior during a conversation with Schwartz and Sandoval about Schwartz and Katie's dysfunctional relationship. Schwartz gets up to take a break from the drama, and Jax utters the following to Sandoval in a glorious coke-induced rage: "Dude, stop acting like you're the number one f*cking guy in this group, man. I'm the number one guy in this group!" The seriousness with which he delivers this absurd proclamation, with not even an iota of irony, is nothing short of magical.
4. James Kennedy's Impersonations

Love him or hate him, James has delivered some of the best lines on this show ("PUMP-TINI!" "It's not about the pasta!"). But less acknowledged and equally hysterical are his impressions of his fellow castmates. His impersonation of Stassi on the ground, literally "crawling back from New York" on the season 5 reunion was so hilarious that even Stassi couldn't help but laugh. My personal favorite, however, is his reenactments of both Brittany and Jax reacting to the revelation of the infamous Jax-Faith recording. His "WHHHYYY?!?" is enough to convince me that he should star in the next reboot of A Streetcar Named Desire. Don't @ me.
3. Sandoval's Dramatic Drag Show

Joint bachelor/bachelorette parties are rarely a good idea, especially when the couple in question transforms into the worst versions of themselves after a couple shots of tequila. That said, we're forever indebted to Katie and Schwartz for giving us what is perhaps Sandoval's most melodramatic moment on this show, which is saying something. The image of him dressed in drag like a bootleg Sia and referring to his best friend as a "battered wife!" will forever be etched in the darkest recesses of my brain. The juxtaposition of his insane getup and the earnestness of his message is more than any of us deserve. We really are living in the golden age of television.
2. Jax and Faith's Captive Audience
When it came out that Jax cheated on Brittany with Faith, the rest of the cast was downright shocked. Maybe it was because they collectively bought into the storyline genuinely believed that Jax was a changed man (LOL). However, not one person brought up the most horrifying detail of the encounter: that this all went down while Faith was inexplicably charged with the live-in care for a 95-year-old woman. Umm, WTF?! I can't even begin to fathom how Faith was approved for this gig in the first place. We can only hope the poor woman was hopped up on one of her prescriptions and slept through this heinous encounter.
Actual footage of me watching this episode:

1. The Montages
The Vanderpump Rules editors (and Bravo editors in general) are the true unsung heroes of the show. They're our Greek chorus, always ready to point out the cast's lack of self-awareness, whether it's a montage of every moment Sandoval got emotional during the entire run of the series, Kristen's seasonal psychotic breaks, or the 48 tequila shots Schwartz took in Mexico leading him to wander off to a completely different hotel. Editors, we thank you for your service.
Of course, there are far too many gems that could've been included, but I have a day job and some semblance of a life. What underrated Vanderpump Rules moments did I miss (other than "Suck a dick," "I am the devil, and don't you forget it" and "I don't know what I've done to you, but I'll take a Pinot Grigio"—none of those are underrated). Let me know in the comments!
Images: Tommy Garcia/Bravo; Giphy (4); Tenor (2); Adderall and Compliments (2); badgalriri / Instagram
Why Stassi Schroeder & Ariana Madix Are Winning 'Vanderpump Rules'
For avid fans of Vanderpump Rules (hi), there have been few greater joys than watching the burgeoning friendship between Stassi Schroeder and Ariana Madix. They are, as Lisa Vanderpump once pointed out, two queen bees—two beautiful, sassy, blonde queen bees with devoted boyfriends and killer style. It wasn't always so easy to see what they had in common: in the early VPR years, Stassi was on full-time duty wrangling the Witches of WeHo, while Ariana was just trying to get through her new bartending gig without being shanked by Kristen. But as time went on, Stassi and Ariana have revealed their true colors as boss bitches who take no sh*t and look out for their own. IMO, these two are winning VPR right now—in honor of these two queens' birthdays (happy birthday Stassi and Ariana!), here's why.
Their Boyfriends Are Obsessed With Them
Obviously, Beau Clark stole everyone's heart this year, and doubly so if you follow him on Instagram. Yes, Beau is handsome, funny, and fits right in with the VPR gang. But the most adorable thing about him is how blatantly obsessed he is with Stassi. He shares #OOTD pics, makes her elaborate, Stassiage-based breakfasts, and FaceTimes her what her dogs are up to when she's away. I'd say he's following the perfect boyfriend handbook to a tee, but honestly he's pulling moves I hadn't even thought of. This guy is straight-up reinventing the game.
Then there's Sandoval and Ariana: a relationship you might be tempted to overlook just because it's been so solid for so long. But this year, Sandoval honestly impressed me with how he stepped up for Ariana. These two have always been head over heels in love with each other—now, they're learning how to face challenges as a team. In this season's reunion, the issue of Ariana getting married and having kids came up once again (*massive eye roll*). Sandoval shut that line of questioning down, and wasted no time pointing out what bullsh*t it is that Ariana is consistently asked about it. Sandoval didn't take the opportunity to espouse his personal views about marriage, but instead stood up for his partner and solidified their stance as a couple. It was exactly what we need from men in 2019, and let's just say I'm proud of Ariana for getting him there.
They're Making Major Professional Moves
I'll keep this brief—I'm not trying to depress anyone, including myself. In the last year, Stassi published a book, Next Level Basic, that became a New York Times bestseller. Ariana is launching a skincare line, Facelixir, and just bought a house with her bar-owning boyfriend Sandoval—so it's safe to say this power couple did well for themselves this year. I won't completely suggest that Sandoval's success with TomTom is due to Ariana's influence, but let's give at least a little credit where it's due. Ariana has helped transform Sandoval from an over-eager cocktail aficionado into a hardworking business partner—and she's even willing to stand up to Lisa Vanderpump to protect his reputation. If Ariana doesn't get a cut of TomTom already, maybe she should.
They've Overcome Huge Personal Hurdles
Earlier this year, Ariana opened up about a skin cancer scare. She had her lymph nodes biopsied, and a melanoma removed from her chest. Thankfully, she's all clear now, but she took the opportunity to spread awareness of how important it is to advocate for yourself with your doctors and to stay vigilant about your own health. Ariana has always been open about her personal struggles when she feels it can benefit the public, including season 6's frank discussion of sexual discomfort and learning to love her body. The way Ariana handled this year's health scare proves that she's stronger and more determined than ever to fight for what she cares about.
Stassi, on the other hand, has never been one to open up too deeply about why she's feeling the way she is—until her struggles with Beau changed all that. Suddenly faced with the possibility of losing Beau over mood swings and a temper she's struggled to control her whole life, Stassi leapt into action. By the reunion, Stassi was a much more self-aware, honest version of herself, having clearly gone through some deep reflection and hard work to undo destructive patterns and get to the root of her insecurities. It's the kind of emotional deep dive everyone needs to do at some point in their lives, and it was such a sign of growth for Stassi that she not only took those steps, but also shared that journey with the VPR audience. Somehow, I can't see "I am the devil and don't you forget it" Stassi of season 1 doing the same.
All in all, these ladies have stepped up personally, professionally, and romantically—and their futures honestly couldn't look brighter. Happy birthday Nastariana! Looking forward to at least another seven years of watching you grace my TV.
Images: NBC; @thegoodthebadthebogie; @officialkatiecazorla; @stassischroeder / Instagram
Jax Taylor Unfollowed One Of His 'VPR' Costars On Instagram
Every teenage girl has their petty moment where they unfollow someone on social media. I remember mine quite vividly: I was caught drinking a mixture of Vitaminwater and three different types of liquor in the bathroom during winter formal with a couple of girls. Obviously we got in trouble. Then a certain SOMEONE *cough Annie cough* said she had no idea that I handed her a bottle that was actually full of alcohol even though she yelled "LET'S GET WHITE GIRL WASTED" before she chugged most of it. So Annie aired me out to the headmaster of our school and said I got her drunk without her consent. She got three days suspension, and I got an entire quarter off from school and had to be homeschooled Cady Heron style. Obviously, I unfriended her and she friended me a million times until I finally gave in. So not only do you betches get to witness another tile in the rich mosaic that is my troubled teen years, but I also get to air out the girl who aired me out. Karma isn't just a Waka Flocka Flame banger, my friends. It's a legitimate concept with consequences.
(Also P.S. Annie and I are cool now.)
All that is to say, Jax Taylor is known (at least among the members of my group chat and secret Vanderpump Rules Facebook groups) for his social media activity that rivals that of a teenage girl. So in case any of you haven't noticed (which is probably most of you who have jobs and/or lives), Jax Taylor unfollowed Ariana Madix on Instagram. Why, you ask? Well, it could be related to the fact that in last week's episode of Vanderpump Rules, Jax found out that Tom and Ariana were saying that maybe Jax is still shaken up by his dad's death, could possibly get bored with his engagement to Brittany, and would thusly return to his sociopathic ways. I mean, they might have a point, given that Jax thinks the definition of being a gentleman is making his girlfriend a sandwich and buying her tampons.
If you watched the Ariana and Stassi birthday episode, you know that Jax and Tom hashed it out at Stassi and Ariana's birthday party and seemingly made up. I gotta say, Sandoval kinda bitched out and was a little too nice to Jax about the fact that he will never change. Ariana, on the other hand? We haven't seen her confrontation with Jax yet. But we did, however, notice that Jax unfollowed her on social media. She didn't unfollow him back, but she did take a jab at him on Twitter.
Comical

— ✨ Ariana Madix (@ariana2525) January 9, 2019
Ariana takes sketch comedy verrrrry seriously, so she knows when things are "comical."
In all seriousness, first off, it makes no sense that Ariana would be jealous of an engagement, since she's said repeatedly over the course of many seasons that she never wants to get married. But can we also talk about the fact that Jax liked a comment that calls Ariana a "lesbian" as an insult? That's not cool. Then again, this is the guy that spread rumors about his own girlfriend and Kristen having sex just so he could get attention, so I don't know what I expected.
I decided to dig even further to see who from the Vanderpump cast Jax even follows on Instagram. Not super surprisingly, he follows everyone except Billie Lee, Scheana, Ariana, James, and Raquel. But what is interesting, though? He still follows Sandoval. So even though Ariana and Sandoval were both talking about Jax's engagement, he only seems to take issue with Ariana? It's like he has a problem with women having opinions or something, LOL. Also, like, except for Billie (who Jax just doesn't seem super close with) and Ariana, everyone else on this list of non-follows are people Jax openly expresses disdain for. So I've got to wonder what Ariana did to land herself on Jax's sh*t list. Is one vote of no confidence in his "changed persona" all it takes? Did she say something else that we haven't been shown? Then again, is being unfollowed on social media by Jax Taylor really that big of a blow? Do I need a hobby? The answer to those last two questions are no and yes, respectively.
Whether or not Jax is overreacting or displaying misogynistic tendencies is yet to be seen. But if you ask me, the lamest one in this situation is Lala. No, that wasn't a typo. Here's why: Pretty much everyone with two brain cells to rub together knows that this whole "I'm a new person" storyline is all an act on Jax's end, but Lala didn't need to go behind Ariana and Tom's back and tell Brittany and Jax about it. This chick acts like she's all loyal and gangster, but wasn't it one of the rules in Biggie's "Ten Crack Commandments" not to be a snitch? Just like my mom said when I got caught drinking in the girl's bathroom, "The real loser in this situation is the person who was lame enough to rat you out."
Images: ariana2525 / Twitter
'Vanderpump Rules' Recap: The Annual Birthday Meltdown
Hi friends! I'm taking over the Vanderpump Rules recap for two weeks while Sgt. Olivia Betchson is out living her best life. I'm so excited to be writing these recaps, but I have to be honest and say that I'm a recent VPR convert. After resisting for many years, I finally binged the show this summer, and realized just what I had been missing. And now I ask anyone who has gone remotely near LA if they've been to SUR. It's cost me a lot of friends, but I do not regret it.
As a reminder, last week James Kennedy got fired from SUR yet again, Jax, Brittany, and their limited knowledge of business-ownership tried to start a beer cheese company, and Stassi and Ariana planned their first-ever joint birthday party where definitely nothing will go wrong and zero lives will be torn apart. Let's begin!
We kick off the episode at Vanderpump Dogs aka my actual Heaven, where Lisa is enjoying a delicious dog biscuit with her tea. Rich people are weird, y'all. Our crew has all shown up to take pictures with their dogs to post on Instagram, which will somehow stop the torture of dogs in another country. A noble cause, and also how very smart of Lisa. All she had to do was whisper the words "more Instagram followers" in a dark corner of Villa Rosa and her staffers came running to support her.
Jax is telling everyone that James got fired, while barely managing to contain his glee. Dude, didn't I just see you get fired last season? Talk about the 'roided up pot calling the alcoholic kettle black, no?
Kristen upon hearing this news:

Then, "Official Vanderpump Rules Cast Member" Raquel (What? That's what it says on her IG) and James walk in. Man, this guy has no shame. I am literally a walking ball of shame at all times for like, saying hi a weird way, and these people will just saunter into the place of business of the woman who recently fired their *ss. It takes balls, I'll give him that.
Lisa calls James over to talk and tells him that she's going to tell his mommy he has a drinking problem. That statement made me feel like I want to throw up, and she's not even tattling on me. I'm so nervous.
Ariana and Stassi sit down to talk about their birthday party, and call James over to disinvite him from it. Yet again, he claims that Katie is the one who got him fired! I cannot even find the words to say how pissed off this makes me! As my therapist would say, you are responsible for you, James, so stop acting like a b*tch baby. Okay, that last part is my own personal embellishment. After what is essentially the Red Wedding of West Hollywood, James decides to spare himself any more humiliation and leaves.
Next, we move on to Lala and Brittany getting a butt facial. Damn. I don't even have enough money to get an actual facial, let alone one on my butt. In fact, I think I have exactly enough money for a pinky toe facial. Do they offer those? Side note: I do have to say that while Lala's makeup is still bonkers and I hate it, I'm really feeling the brown hair on her.
Anddddd I immediately take that compliment back and remember why I often wish Lala would would disappear back to whatever plastic surgery clinic she crawled out of. Her "man" is, "an *ss man. A vagina man. A tit man. He's just a man."
Me:

Seriously though, why does she speak like this?
Stassi has Beau over for date night and they drink Aperol spritzes and eat meats and cheeses and talk about Italy. Okay wait, this might be my actual Heaven. No, I take it back. Put this date inside Vanderpump Dogs and now you have it!
Okay, this whole situation with Scheana and Adam is making me incredibly uncomfortable. Is she sexually harassing him? Is he interested in her at all? Is he stringing her along so that he can be on this show and make mad money promoting Flat Tummy Tea on Instagram for the rest of his life? WHO CAN SAY.
Cut to TomTom. Lisa is meeting James' mom at an actual construction site. How lovely. It's basically like, "Your son is an alcoholic and I fired him. Sorry you just sat on a nail. Will you be a dear and get me a cup of tea?"
Kidding! What actually happens is Lisa tells Jackie that she fired James because he has displayed a pattern of mistreating and demeaning women. Jackie tells Lisa that she's all for  "the movement of women," unless her son is the one treating women like sh*t, and then that's totally fine. She then tells Lisa she was a bad mom and begs her to give James his Tuesday night gig back. No! I am shocked!! A woman who produced a misogynistic, alcoholic, reality star was a bad mom?! Say it isn't so! I won't believe it!
Tom and Tom head over to Lisa's house to be her man servants, and they find her in the backyard clutching a tiny bird like she's Lenny in Of Mice and Men. Fly away little bird! Fly away before you end up in her pocket!
While there, Lisa asks Sandoval to look out for James, which I'm sure will work out for everyone involved. I know they say you can't see an ego, but I swear I just saw Sandoval's inflate ten times when Lisa asked for his help. I'm basically like one of those apps that will tell you how large your gestating baby is, except for with egos.  "Congratulations, Tom Sandoval! Your ego is now officially the size of a cantaloupe. Soon you will reach watermelon status!"


Lisa gave Schwartzie ONE JOB and he used that opportunity to prove he doesn't know how to count. Schwartz is lucky he is so loveable, because I'm pretty sure without that quality he would be playing video games in his mom's basement right now. Hey Lisa, I can count and I'm willing to change my name to Tom! Wanna go in on a bar?
What do you guys think of this makeup right now? I know Stassi thinks they are beautiful ice queens, but to me they look like that guy in Union Square that's painted silver and dressed like a robot and calls me a f*cking b*tch when I don't throw money in his hat.
Brittany pulls Jax aside during the makeup session to tell him that Lala told her while they were getting their butt facials that Tom and Ariana don't think Jax really changed. It was a very revealing moment. Get it? Because their butts were out. Sorry, I hate me too. Jax says that they're just trying to tear him down because he's doing better in life than them. Yes, that's definitely it. A guy opening a bar named after him with Lisa Vanderpump is most definitely jealous of a nearly 40-year-old serial cheater who can't make a drink more difficult than a glass of rosé. You hit the nail on the head, Jax.
Cut to James' apartment, where Lisa shows up on his doorstep. He must have had warning she was coming, right? I don't believe for one second his apartment is always that clean, I say as I stare at my exploded suitcase from Christmas break. Lisa speaks for all of us when she tells James that when he drinks he is a "rude, aggressive little prick." PREACH, GIRL! You should see his Twitter, Lisa.
Party time. Is Schwartz dressed as Peter Pan? Personally I can think of no fictional character more perfect for Schwartz to be dressed as, and I'm ashamed I haven't thought to call him Peter earlier. Oh wait, they're saying he's an elf on bath salts. Whatever. Tomato, tomahto, am I right?
WTF is on Sandoval's head?!?!?!? This guy is more extra than anyone I ever met. And his contacts! Stop. Stassi actually does a butt shot this year (the cause of last year's meltdown), and I'm feeling like this episode is very butt-centric. What part of the body will we focus on next week? I'm waiting with bated breath.
Lol of course Lala is dressed all in black. You always need a devil at a party with people dressed like ice angels. Official Vanderpump Rules Cast Member Raquel shows up, and Kristen immediately smells blood and starts circling her in the water.
Jax pulls over Tom of House Sandoval, Queen in the North and confronts him about the earlier sh*t talking he and Ariana did. I have no idea what is said in this conversation, because I'm pretty sure I just figured out that Tom's eyes are the monsters in Bird Box. They are freaking me OUT.  Jax is lucky he escaped with his life. I think they hug it out and everything is fine, but I can't be sure because I had to blindfold myself.
Official Vanderpump Rules Cast Member Raquel comes over and immediately starts problems. She's praising James for not drinking since Pride, which happened about a minute ago. Bravo! Do they give out a chip for that, or just a pat on the back? Stassi starts getting heated and now I think we all know where this is going.

Shockingly, we are all spared a meltdown, despite the fact that practically everyone in this scene is double fisting.
Oh boy. I spoke too soon. At 1:49 AM Stassi decides it's time to go to bed, and Beau is still at the party. Stassi immediately turns from ice angel into that woman that texted her ex 159,000 times and told him she'd make sushi out of his kidneys. Wait, was that actually Stassi? When she gets no answer, Stassi smashes her phone, and along with it all her hopes and dreams of a healthy relationship.
And that's all! Tune in next week to see if Beau escapes with his balls!
Images: Bravo; Giphy (4)
We Made A List Of Hobbies Kristen Doute Should Pursue
Okay, so Kristen Doute was the token crazy chick on Vanderpump Rules for the first couple of seasons. Now, she's developed into a mostly stable, somewhat self aware, moderately functioning human being. Thanks a lot, therapy and having a healthy relationship! You've taken Krazy Kristen away from us! And now, Kristen has taken a turn for the worse. Don't get us wrong, it's not because she's pulling stunts like attempting to air out her ex-boyfriend for cheating on his new girlfriend in Miami (we're all in agreement that Tom did cheat, right?) or having a toxic relationship with James Kennedy. Instead, she's trying to play martyr and seek revenge on toxic individuals in the interest of her friends. She may think she's being a good friend, but  inserting herself into others' lives is actually pretty lame. If I have to hear her say "My Brittany"one more time, I'm going to die. So, I decided to find Kristen Doute some fun hobbies, because endlessly trying to get revenge on guys like Jax and James is just making her look sad and desperate.
Philanthropy
It seems like Kristen thinks that sabotaging f*ckboys like Jax Taylor and James Kennedy by giving them the punishment they deserve is, like, a form of philanthropy. While I agree that guys like this are a disservice to society and need to be eradicated almost as much as malaria or small pox, it's a toxic habit to relentlessly try to destroy them. Also, I don't think flying in side chicks from Miami or parents from Kentucky to shame these guys, or throwing $16 PUMP-TI-NIs in their faces counts as a tax write-off. So why not be a contributing member to society in a more noble way instead? And no, I'm not talking about sh*t like reading books to children in the hospital. I mean, sure Kristen has changed, but I still wouldn't trust her around children. I'm talking about throwing parties to donate to whatever cause Kristen gives half a f*ck about. Anyone who watched The O.C. knows that these philanthropy parties were all about drinking and drama, which are two of Kristen's biggest passions. These charity functions Kristen throws would a) be the perfect opportunity for Stassi to use her fake party planning career and b) provide the perfect backdrop for drama without directly orchestrating tired schemes. And if some money is donated to PETA or Planned Parenthood, all the better, because that CAN count as tax write-off!
P.S. Is The Hills remake giving Mischa Barton a job as charity so they can get a tax write-off? So many questions.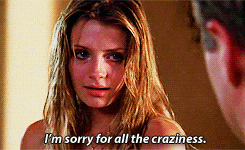 Become A Social Media Personality
This job is a no-brainer. No, seriously, this job requires no brain. I just watched The American Meme (credit to me for watching a documentary instead of Stepbrothers for the 50th time), and becoming a social media icon seriously requires less talent than being a reality television star. Kristen already has a following like every other person who is famous on social media, so she doesn't need to buy as many followers as every other social media personality does. She can just tweet relatable, obvious things in a slightly quirky way, so thousands of girls and fake followers RT it. Or, better yet, she can post pictures of herself doing boomerangs of her clinking champagne glasses with all her friends at an event and then throw up a pic of her chilling with reject boyfriend from The Bachelor  franchise while eating Açai bowls in Tulum (you know those things have more sugar than, like, six candy bars, right?) Worked for Helen Owen!
Blogging!
Oh wait, Kristen has done this already. Looks pretty legit, right?

Okay, I know that Kristen started a blog to make it seem like she had something going on after she got fired from SUR, but this is clearly not a blog. And the Vegiholic Instagram page isn't any better. The last post is a terribly unfunny meme from May 12th, and even before then, she rarely posted pics–there are only 36 of them!
Look, Kristen, it's really not that hard to be a vegetarian blogger. You just use the impressive work ethic you apply towards taking down your male castmates, and apply it toward making people feel like subhuman scum because they eat bacon. I remember last week, I asked my little sister if she was still vegan, and she responded that she's "intuitively plant-based" now. I assure you that if you managed to be as insufferable as you were seasons 2 and 3, you can be as bad as my own flesh and blood when she somehow managed to make her dietary preferences sound more holier than thou than "vegan." I could literally type onto WordPress what I had for dinner tonight (a bottle of $9 pinot grigio and a frozen pizza) and write a blurb about what made me eat it (because I'm lazy and I know I'm going to cry later when I feel too insecure to wear a crop top out at the bars because I'm addicted to self-sabotage) and hit publish, and I've got myself a food blog. See? It's not that hard.
Start An Etsy Shop
All you need to start an Etsy shop are ideas you highjacked from Pinterest and a dream. Well, a dream that was your fallback plan after failing as an actress or singer or whatever. Create some lip balms that are named after various SUR cocktails. Make some festival wear that is totally unoriginal and totally appropriating other cultures. Literally, just walk into Anthropologie or Urban Outfitters, take pics of thing you like, and do knock off versions of what they did. I'm pretty positive that's how you created your t-shirt line, and I assure you that this will probably be just as time consuming and perhaps even more successful.
Read A F*cking Book
Wanna convince people that you've truly changed and are on a path towards enlightenment and personal growth? Read a book. Don't read the Bible. Paris Hilton killed that charade when she said prison changed her because she read the Bible while locked up, yet she couldn't name a single book or verse from it. Lala mentioned one time that she read The Alchemist, and she's probably one of the smartest people on the show. Case in point:

So clearly the bar is set pretty low to be the Einstein of the group. I saw on Instagram that Alexis Ren read The Four Agreements and I immediately respected her for it, even though she made a career off of having good-looking sex with Jay Alvarrez and fake laughing for pictures. Or read The Untethered Soul. I saw that my SoulCycle instructor posted that on his Instagram stories, and while I initially wrote him off because he's, like, 40 and wears a thumb ring and takes shirtless mirror selfies, I totally respected him after seeing he read that book. Well, kind of respected him because did I mention he's 40 years old, wears a thumb ring, and takes shirtless mirror selfies? Basically Kristen, just read any New Age self-help book and we will all automatically think you've got a hobby AND that you're becoming more self-actualized, whatever that means.
Write A F*cking Book
I would suggest writing a cocktail book, because alcohol is an integral part of her diet, but Ariana would get very upset that Kristen's doing something she's done (or failed at doing). #TBT to when Kristen tried comedy for sh*ts and gigs and Ariana got offended because she takes sketch comedy "very seriously." Let's not act like Ariana is ever gonna finish that cocktail book. But at the same time, let's recognize that Kristen thinks drinking an entire bottle of Belvedere or Casamigos is considered a "cocktail" when really, it's flirting with alcoholism.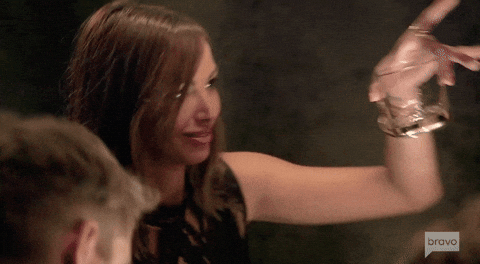 So maybe Kristen should get a headstart on writing a tell-all about Pump Rules instead so she can release it once the show gets cancelled, after everyone in that cast becomes boring and stable like the rest of us. You know we'd be all over that juicy gossip!
Start A Podcast
You're sort of an actress with a lackluster IMDb page, and a second-fiddle reality star living in L.A., so it's weird that you haven't started one already! You might not have Stassi's level of success, but it can't possibly be worse than Scheana's podcast.
Do The Marie Kondo Method
I'm not saying this because it's all the rage right now, I'm saying this because this chick needs to get rid of all that "Live, Laugh, Love" crap in her house. It's tacky and embarrassing, and I say this as someone who owns a giant pillow in the shape of a Xanax bar and a cross-stitched sign on my bathroom door that says "Please refrain from doing cocaine in the bathroom."
Sidenote: One time I was at a party with Marie Kondo and I avoided her the entire time. She doesn't speak English, but I just knew deep down that she would find a way to tell me to get rid of my Kris Jenner shower curtain and Xanax pillow. The only celebrity closet organizer I will ever listen to is Kim Kardashian. Sorry not sorry.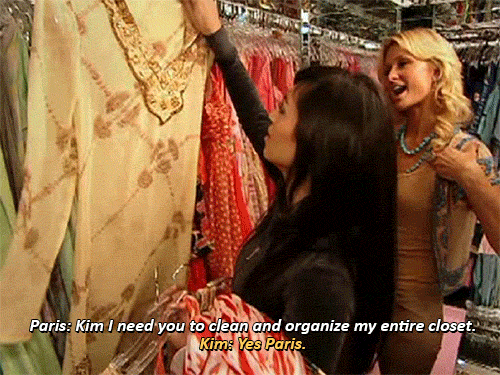 So Kristen Doute, in this new year, take some time for yourself, and please get a hobby. The Bravo producers might not be happy about it, but it has to happen.
Images: Shutterstock; Giphy (3); @helenowen / Instagram; Vegiholic; Us Weekly; @kristendoute / Instagram
The Most Interesting 'Pump Rules' Plot Points You Didn't Know Were Lies
If you took a sip of a PUMP-TI-NI every time someone lied on Vanderpump Rules, you'd be drunker than James Kennedy while he's doing a DJ set. And if you took a taste of Raquel's "pasta" every time a cast member says in a sinister tone, "The truth always reveals itself," we'd have to check you into rehab. In other words, telling the truth is not exactly this cast's forte. And what a tangled web of lies and tacky hair extensions this band of pretend-waiters weaves, because they can't even fit in all the huge lies they tell into 20 episodes. So, we're here to tell you some of the biggest lies these degenerates have been caught in. At least, the ones that we know of.
1. James Kennedy's Real Name
James Kennedy is truly an enigma because we can't decide if we love to hate him or hate to love him. Another mystifying thing about James? His real name isn't even James Kennedy, it's actually James Georgiu. Neither of his parents have changed their last names, BTW. He used to never shut up about how his dad was huge in the music industry, so why wouldn't he want to share the same last name as someone that is that prominent? If I had to guess why James chose Kennedy as his last name, I think he just wanted to sound like he was the member of the elite and so he chose the surname of the second most obvious royal family in America (after the Kardashians, obvi). James Kardashian just wouldn't work. Vanderpump Rules clearly occupies my headspace at least 90% of the day, and it's suddenly dawning on me now that no one there goes by their real names. Lala's real name is Lauryn, and I've never heard of a Lauren going by a nickname that sounds like a Teletubby. We all know Jax's real name is Jason Cauchi. Scheana went by Scheana Marie and still goes by Scheana Shay even though she literally had a countdown app for her divorce to be finalized. I'm guessing she uses a fake name because Scheana Jancan doesn't sound as appealing. If these cast members are all using fake names, what else could they possibly be hiding?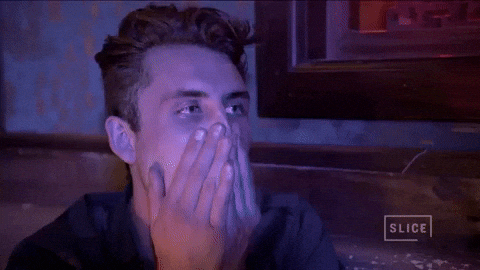 2. Brittany Not Knowing Anything About Jax's Past Before Moving To L.A.
Pretty much all of the Vanderpump Rules stars dream of "making it" as an actor, but Brittany might be the biggest contender for an Academy Award for playing the naive ingénue role her entire life. By now, she has to know that Jax is never going to change, and she's probably just in it for a role on the hottest reality show, and to get sponsored by detox teas. On Watch What Happens Live, Brittany's mom was in the audience when Brittany and Jax were being interviewed and told Andy she was a fan of Pump Rules before Brittany started dating Jax. In fact, when Brittany met Jax that fateful night in Vegas (while he was on a date with another woman, BTW), she took a picture with him and sent it to her mom, who told her who he was.
So, here's where it gets interesting: Brittany played innocent the entire time and claimed she's never seen the show and she knew nothing about Jax before moving out to L.A. two months after meeting him in Vegas. But her mom clearly watched the show and had reservations about Jax, so it seems unlikely that Sherry didn't tell her own daughter what a scumbag Jax could be. So Brittany playing the wide-eyed innocent who moved out to L.A. because she loved Jax and thought he was such a great guy from the get-go doesn't really add up.
3. Jax's Emotional Affair With His Reiki Instructor
Remember Kelsey? Of course you do! Her "emotional affair" with Jax was one of the major storylines of last season. But it turns out that that "emotional affair" was bullsh*t because Kelsey is happily married and she maintains that she has love and affection for all of her clients. Also, having an emotional affair with a guy who is a total sociopath and incapable of emotion is impossible anyway. But more concretely, Kelsey has a podcast called Break Up With Your BS, and she addressed what happened with Jax in one episode. She said she had no idea how things were being edited and the producers didn't let her know her storyline at all. In fact, Jax and Kelsey's one-on-one sessions got started because after Jax's group session with the Tom's and Peter, Kelsey pulled aside a producer and said she was seriously worried about Jax. If you go to Kelsey's Instagram, there's a saved story called "F*ck Vanderpump Rules" where she further defends herself. It's pretty f*cked that the one time a genuinely good-hearted, selfless person that isn't seeking fame comes on Vanderpump Rules, she ends up being edited to look like a home-wrecker.
4. The Timeline Of Kristen And Tom's Breakup
When season 2 wrapped up filming, and before the reunion had been taped, Kristen and Tom hadn't *actually* called it quits. Well, not publicly anyway. Kristen maintains that they broke up in November because he cheated—yet again—and she failed to mention in the below tweet that she cheated on him, like, all the time. Before the reunion, Stassi was very ostentatious about moving all the way to New York City for Patrick, thus spoiling the finale and the reunion. Meanwhile, Tom and Kristen actually took the high road (for once) and publicly pretended to be in a relationship for the sake of the show. They even sucked it up and did Watch What Happens Live together three months after their breakup.
@kristendoute funny how ur past never got brought up the whole season #Editing #beingagentleman in November I broke up with u

— Tom Sandoval (@TomSandoval1) February 11, 2014
@mspocahonta @kristendoute we kept the truth from the public @BravoWWHL 2 not spoil the reunion. We chose to be professional unlike Stassi

— Tom Sandoval (@TomSandoval1) February 11, 2014
First off, this is probably the first (and only) time that the words "Kristen Doute" and "professional" have been used in the same sentence, so props to her. But while she was being professional for once, she at least got to witness her so-called boyfriend get insulted on national television by someone who called in.
You couldn't pay me enough to fake being in a relationship with any of my ex-boyfriends—unless I got to sit next to them as they get shamed in front of a  national television audience. So everything you know about the timeline of their relationship is probably wrong.
As far as lies the Vanderpump Rules cast has told, I'm sure this barely scratches the surface. Still, I need to go rewatch all of seasons 2 and 6 now that I'm armed with this new knowledge. If you need me, I'll be unavailable for the next two weeks.
Images: Shutterstock; Giphy; @TomSandoval1 / Twitter (2); YouTube