The Real Housewives Collaborated On An Insane Music Video
I watch a lot of Real Housewives, and there are over 100 women who have graced the Bravo reunion couches in the past decade. Of course, we all have our favorite housewives, but keeping up with what all of them are doing on social media is basically impossible. Mostly, it's a mix of mid-tier sponsored posts and vacations I could never afford, but this week, something happened that's just too important to ignore. Five of the biggest all-stars of the Real Housewives franchise collaborated on a music video for Fiber One, and it's the best thing that's ever happened to me.
Many Housewives have tried their hand at pop music careers over the years, to varying degrees of success. Erika Jayne and Countess LuAnn are selling out their shows across the country, while the last time I thought about buying a ticket to see Kim Zolciak Biermann perform her hit "Tardy to the Party" was approximately never. Sorry, not sorry. But luckily the people at Fiber One know how to produce a bop worthy of these housewives, so let's discuss the masterpiece that is "Work Done."
The song, which is also available on Spotify (you're welcome) is performed by Melissa Gorga, Porsha Williams, and Sonja Morgan, and the video features special appearances by Tamra Judge and Dorinda Medley. In the video, they're all wearing matching sequined navy and red jumpsuits, and I've got to say that they all look incredible. I simply don't believe that Porsha had a baby less than five months ago—it's not fair. The theme of the song is a tongue-in-cheek nod to how all of them have had their fair share of nips and tucks (especially the ladies of the OC, let's be real), but whatever they've had done, it's working for all of them.

Okay, I low-key want these brownies now. In general, I'm impressed with how committed all of these ladies seem to serving their best fierce-music-video attitudes, because this could've gone very badly if they didn't pull their weight. That Fiber One check must've been pretty hefty, because they're all fully into it.
Throughout the video, we get some classic Housewives catchphrases and big personality moments, which obviously makes it a must-see for any Housewives fan. Dorinda gets to say two of her most iconic lines, which is a good thing, because I personally would've protested if she didn't make a reference to making it nice.

Tamra also appears basically just to throw in her iconic "THAT'S MY OPINION" line, which I could watch until the end of time. I'm just finishing binging all 13 seasons of RHOC (yes, I also have a full-time job), and even though Tamra is a professional sh*t-disturber, I can't help but love every single thing that she does.
Sonja Morgan is in rare form for basically the whole video, starting off with when she asks everyone to wait while she fixes her top. I don't know if this was planned in the song, or if Sonja actually stopped the recording to fix her top, but I'm hoping it was the latter. Either way, I'm dead. She also gifts us with another line during her verse that I have a feeling is going to be a new catchphrase: "New nose, who dis?"

Really, "new nose, who dis?" is the perfect way to acknowledge your plastic surgery while showing that you don't give a f*ck. I've met Sonja in real life, and she's actually like, strikingly beautiful. I'm sure it's not 100% natural, but who tf cares?
If you couldn't tell, this gif basically sums up my feelings about this entire music video:

Here's the full music video for "Work Done," and if you need me, you can find me on Hulu watching Real Housewives at basically any time.
Images: melissagorga / Instagram; Giphy (4); VevoSpecials / YouTube
The Real Housewives Of New York Almost Died On A Cruise
If you've ever watched even one season of a Real Housewives show, you know that the most important element of the show is the group trip. Prepare yourself, because the Real Housewives of New York just took a cruise from hell. Over the years, the New York housewives have taken a wide variety of exotic trips, including St. John (aka Scary Island where Kelly lost her mind), Morocco (cue Luann saying "ya habibi" seven million times), and even the far-away land of Montana. But nothing could have prepared Luann, Ramona, Bethenny, and the gang for this trip to Colombia.
The ladies are currently filming for season 10, and they headed down to Cartagena, Colombia, presumably because one of them slept with someone who owns a fabulous vacation home there or some shit like that. There's always a connection. From there, they were supposed to spend the day on a luxury yacht. This is usually the part of the trip where nothing really goes wrong: Ramona has her Pinot Grigio, Luann pretends to be reading a book, and Sonja is tanning while ass naked. Yaaaaawn. But this time, the day on the yacht turned into the boat trip from hell, and we seriously can't wait to see it unfold on Bravo.

Let's just say, the boat wasn't as luxurious as it was supposed to be. Page Six reports that, to start with, "Once they were ushered on board, the boat couldn't even move. The anchor got stuck, so the crew had to saw the anchor off before they could sail anywhere." I'm already laughing my ass off from the thought of these women watching them saw off the anchor, and it gets so much better.
After leaving the dock, the engine on the boat reportedly caught fire, which like, isn't supposed to happen. There was apparently no fire extinguisher on board, and the crew didn't speak any English. Yikes. As if that wasn't enough, the seas were very rough, and "the seats and other things on board that weren't nailed down started flying about." OKAY. So just picture Luann the fucking Countess on a boat that is literally on fire and there are seat cushions just fucking pummeling her in the face. Darling, it's a nightmare.

According to the reports, the housewives were screaming, throwing up from seasickness, and genuinely convinced they were going to die like it was the fucking Titanic. Ladies and gentlemen, THIS is how you make reality TV. They were eventually rescued by a passing ship, but Bravo has reportedly offered the ladies counseling for their traumatic experience.
With this and Luann's wild Christmas in Palm Beach, the next season of Real Housewives of New York City is shaping up to be an absolute shit show. Thanks to our lord and savior Andy Cohen, we'll surely get to see the whole messy thing. Why do we love this shit so much?
Images: Bravo; Giphy (3)
Ramona Has The Receipts: 'Real Housewives Of New York' Reunion Part 3 Recap
Usually, I'm pretty bummed by the time the final episode of a Real Housewives of New York City reunion comes around, but this season, I'm so ready. These storylines kept my interest for as long as the Starbucks unicorn frappuccino did. (So, for less than 30 seconds.)
Anyway, the third episode of the reunion begins with a montage of the Housewives discussing dirty shit, but primarily butt sex. Apparently Tinsley's ex-husband, Topper, called her out for talking about his dick on television. Tough break.

Tinsley: I talk too much.
I hate when I find myself relating to Tinsley, but I definitely understand how she feels after watching a highlight reel of herself getting drunk and talking about stuff she should probably keep private.
This gross little montage was a pretty nice way to segue into a discussion about Ramona and Bethenny's feud, which began when Crazy Eyes asked B if her daughter, Brynn, knew about her being "naked in the press." Bravo gives us a little video of Bethenny and Ramona fighting, and then being naked and crying and making up in the pool. Don't you just love when reality television plot lines come full circle?

Then, since this feud was pretty much the only exciting thing to happen all season, they all have to spend for-fucking-ever pretending to care talking about it.
A viewer writes in to ask why Bethenny got so mad at Ramona's question instead of just answering it, to which she explains that she found Ramona's inquiry to be ill-intentioned and offensive. She also calls Ramona out for lying about the timeline of events to justify her nosiness, and Ramona pulls out receipts. This bitch loves pulling out receipts at reunions. Like, she's insane.
Ramona: I don't read the press. *Whips out iPhone* I asked my friend to Snapchat me the date and she said it was when she was in the Bahamas!

Um… Ramona… are those green text bubbles? And I don't think you're using Snapchat correctly, but whatever. The two keep bickering and if you're invested enough to actually continue to follow this back and forth, I'm not sure if I should applaud or pity you.
Ramona: I have been there for you for 10 years!
Bethenny: You brought me hummus when I was bleeding out. Thanks.
Finally, Andy starts asking some good questions, like whether Ramona was taking pills every time she was acting like an insane person. Obviously, Ramona says she was just drinking but nobody believes that. It's pretty much Housewives reunion law to lie about the substances you took during the season.
Next up, they talk about the fact that Sonja treated Tinsley like an intern all season. I'm just like, gonna skip over that because this entire reunion is just a shit ton of "I never said that" and "yes, you did!"

Thankfully, talking about Mexico brings some much needed entertainment to this overall boring as hell episode. I am proud to report that the footage of Luann falling down never, ever gets less hilarious. Somehow, not a single person puked while the Housewives were in Mexico, which is a fucking miracle. They literally just got up and rallied everyday like total champions. Well done, ladies.
Bethenny: Pros play hurt.
However, I'd be willing to bet that at least one viewer felt nauseous during the entire time that Sonja was naked and trying to attack everyone.
Speaking of feeling ill, everyone plays the rose and thorn game again, and Luann is all like, "I got married!! In case anyone forgot!!" which again, is so sad because like… she's really not married anymore.
Anyway, thank god this season's over and we're walking into the next one with a divorce in the cards. That's usually pretty promising.
Thank God This Sh*t Is Almost Over: 'Real Housewives Of New York' Reunion Part 2 Recap
So, it's part two of the Real Housewives of New York City reunion. In Bravo terms, that means it's basically the episode where everyone cries. If public displays of emotion make you uncomfortable, I'd suggest sitting this one out.
They start talking about Tom right off the bat, which is still super annoying because we have to sit through Luann talking about how great he is even though the reunion taping wasn't even that long ago and they're already divorced. Like, she literally is just sitting in her rehearsal dinner dress talking about how great he is. She also has some pretty shitty reasoning for why she stands by him when essentially every woman in Manhattan has a shady story to tell about him.
Luann: Well, Ramona's husband was in a full-on affair.
Andy: Well… she left him.

Of course, as Luann is talking about Tom, she can't help but subtle brag like, nine million times. Bethenny calls her out for being pretentious AF and constantly referring to her apartment as a penthouse, which is super refreshing because hearing Luann speak without interruption for so long is kind of nauseating.
Next on the chopping block is Tinsley, and I am so glad I am not in her tacky, glittery shoes right now. Her highlight reel basically starts with Carole saying her eyebrows suck in her mugshot, which is just about the lowest blow I can think of. Tins gets a viewer question about why she really didn't change much even though she came to New York to reinvent herself, and her answer high-key blows.
Tinsley: I didn't come to New York to reinvent myself. I came back to find myself again.
So, that's why she's still dressing in a Constance Billard uniform on the daily. Riiiight.
Side note: Ramona still has a price tag on the bottom of her shoe and it's driving me nuts. Do you think she bought the shoes just for the reunion and is going to return them after? Or do you think she bought them on the way there and was too turnt on Pinot Grigio to think to take it off? Either way, this price tag dilemma is more interesting than the entirety of this episode, which is clearly a problem.

Tinsley reveals that she's moving in with apparent nice guy, Scott, in the fall. She also shares that her ex-husband, Topper, was physically and emotionally abusive, which is why she always drank so much. Not to be rude, but like, is this chick trying to get a Tito's sponsorship or something? All she talks about is vodka. Which is kind of ridiculous, because in the same breath she swears she doesn't have a drinking problem. Anyway, you've gotta respect this girl's dedication to the blackout.

Andy: Were you drinking at 8 in the morning in Mexico?
Tinsley: Was I up at 8 in the morning in Mexico?
Touché, Tins. Touché.
Next, they discuss Carole, and I'm honestly just shocked that her cats don't get brought up once. She reveals that she's on a break with Adam, but they just went on a double date vacation with Tinsley and Scott last week so it's not like, a real break. They just don't live together anymore because Carole is an independent woman. It's not even that she doesn't need a man—it's that she's typically severely annoyed while in the presence of a man.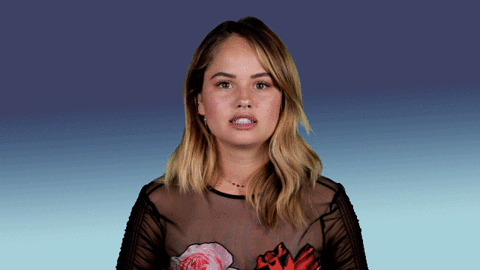 Carole: When I think about the times in my life that are the most creative and expansive, they're the times that I am not tied to someone.
How is she not an Aquarius?
Anyway, next the women talk politics, because nothing goes hand in hand like reality television and politics, right? (Sorry, is it still too soon to be making jokes about this?) Ramona and Sonja both reveal that they have had friendships with Donald Trump (aka everyone thinks Sonja banged him), and neither woman would reveal who she voted for… so you know they're both partially responsible for this shit storm we're currently in.
Dorinda and Hillary are basically homegirls, so obvi D threw her that vote. Bethenny once did a walk of shame directly into Donald Trump, who then gave her a kiss on the cheek even though she reeked of alcohol, but that charming gesture still wasn't enough to get her vote. Tinsley didn't vote because it's not really "her thing" and she's a Florida resident and didn't think to cast an absentee ballot.
Come on, Tins.

Carole: Don't you think the people who didn't say who they voted for voted for Trump??
I mean… yeah, probably.
Next up is Sonja, whose storyline was basically the same thing it's been forever—she's obsessed with getting attention from dudes. We basically watch a quick like, montage of all of the details of her love triangle with Rocco and Frenchie.
Sonja: Do I really have to relive this?
Honestly, for everyone's sake, I wish none of us had to watch that again. It was stupid. Obviously, Frenchie is hotter than Rocco, so Sonja's going to hook up with him for a while and then settle down with Rocco when they're both a million years old. Luann is pretty sure that Frenchie is a hired actor, and all of the rest of the Housewives agree that they also heard that he was cast as Sonja's boy. Andy's like, totally offended and faux-shocked at the accusation that any Real Housewives season might not be totally Real, and Tinsley steps in to claim that Frenchie and Sonja were definitely the real deal because she heard them having sex all of the time. God, I am so over this season.
Next up is Bethenny, which is where the waterworks come in. This betch has had a seriously emotionally draining season, so we'll give her a free pass for crying in front of everyone. She's spent three million dollars in legal fees for her divorce from her actual stalker ex-husband, Jason, which is absolute insanity. Ramona keeps trying to cut in while Bethenny is finally opening up about her feelings, and B keeps savagely cutting her off, which is awesome.

Bethenny also adds that she's in a legitimate relationship with Dennis, after giving him a little space to figure his shit out, and seems to be happy with that!
Perhaps the one actually entertaining thing about this entire episode was the montage of Bethenny skirting out of parties and social situations. It really spoke to my soul. A viewer suggested her new tagline should be "I'm gonna go," because she pretty much just ditches every social situation halfway through. I support that 200%.
Next week, the season concludes, and I'm actually kind of excited (which totally bums me out). Like, I love to love RHONY, but this season was suuuuch a drag compared to last season. Hopefully someone does some real pot-stirring for the next season.
Bethenny Is A Modern Day Gretchen Wieners: 'Real Housewives of New York' Recap
So, Real Housewives of New York City is still on a tequila binge in Tequila, Mexico and if you haven't watched this episode yet, I'd highly recommend it. It will definitely make you feel better about every questionable decision you've ever made.
Anyway, the episode starts out with everyone talking about their boobs, which then results in everyone being naked and running around.
Carole: I bare my boobs for art. The rest of the girls bare their boobs for tequila. PS, I have the best boobs of the group. They're real.

Ramona and Bethenny have a nice moment in the pool.
Ramona: I really like you
Bethenny: I'm a pretty cool person
Ramona: But I feel like you don't like me
Bethenny: Well, I don't like you right now
The conversation then turns back to the comments Ramona made about Bethenny being naked in the press and how that must have affected B's daughter, Brynn. I would just like to note that Bethenny is literally ass naked during this conversation.
On the other side of the pool, Dorinda is trying to get a pants-less Sonja dressed.
Dorinda: It's literally like trying to put a bikini on a piece of spaghetti.
Anyway, back to Bethenny and Ramona. They're literally screaming (slurring) and crying in the pool and there are little nude-colored pixel square censors over Bethenny's boobs. I actually feel like I'm watching two Sims fight right now. The conversation ends with them making up, but we all know they'll end up picking another fight soon.
Sonja's still super drunk and asks Bethenny if she'll have sex with her, but B isn't down.

Bethenny: I'm sorry. You're barking up the wrong vagina.
Bethenny is the first one at dinner again and she's pissed because she always shows up late to shit and is still somehow the first one there. SAME, B.
Obviously, everyone's been blacked out for a few days, so there are like, five separate arguments brewing. Dorinda starts yelling at Bethenny and so Bethenny and Tinsley start running around her and it's just a mess of slurring and dancing. It's truly beautiful.

Then, in the middle of Tinsley apologizing to Ramona (apparently this is just the episode where everyone's going to black out and apologize like a bunch of drunk girls in a club bathroom becoming best friends), the women start to hear fireworks and all immediately stop their conversations and run outside to stand under the fireworks and scream. However, during the fireworks, Dorinda is concerned because she cut her hand.
Dorinda: I cut my hand off.
Bethenny: Do not give me a psychoanalysis.
Dorinda: I gave you a psychoanalysis about your life?
Bethenny: I keep getting into fights with these wasted blondes. It's like, they have all this resentment about my success.
Me:

Is this just like, a giant war between blondes and brunettes? Isn't that what Gossip Girl was for? Didn't Serena and Blair teach us that party girl blondes and power-hungry brunettes all have their own great qualities and don't need to compete with one another? Like, hello, this is 2017! Women don't need to be competing with one another, they're supposed to be obsessed with each other and leave the fire emoji on each other's Instagram posts. Duh.

The next morning, the women are getting ready to go to yoga and Ramona decides to fill Luann in on all the ~dramz~ she missed.
Ramona: I had a great talk with Bethenny last night. We bared our souls (read: tits) to each other. It was good.
Luann: Until you screw it up again. *signature insane Luann laugh*
There's a lot of awkward tension between Dorinda and Bethenny. Dorinda basically doesn't think she needs to apologize for last night, because she was too blackout to remember. Instead of an apology, she's basically like "whatever, I was drunk." And instead of understanding the fact that sometimes when you drink tequila for multiple days straight, you say things you don't mean, Bethenny is super pissed.
Sonja's in a super good mood, which is making her really tired.
Sonja: I'm so exhausted from being happy!
Again, me:

Then Dorinda pulls Bethenny outside to apologize and Bethenny pulls off one of the greatest humble brags of all time. She starts crying and talking about how hard it is to be so successful because she doesn't want to sound like she's gloating all of the time. She's truly a modern day Gretchen Wieners.
Bethenny: I have an emotional hangover. I'm back to being the crier.
I am TOTALLY going to use that line sometime in the very near future.
Everyone is getting massages and relaxing and boating and shit-talking.
Tinsley is on a boat planning a party to say thank you, but also fuck you, to Sonja for letting her live with her for a few months.
Carole says that she's good at fishing even though she's not good at very many things. If anyone wants to take a quick back-read through some of my recaps from this season and fish out all of the times Carole bragged about being good at something outdoorsy, but then complained that she's not outdoorsy the next episode, please be my guest.
Surprise, surprise, Carole didn't catch a fish so they go grab one from a market to pretend that she did. They even take a picture with the fish to make it look like Carole caught it. Of course, Luann isn't buying it and assumes the captain caught it or something.

Finally, it's the last night and everyone's waiting for someone to fuck it all up.
Bethenny: I think to end this trip, somebody should be killed. It's weird if we all go home too happy. I need my frenemies back.
Now that's a woman that has her priorities straight!
For the last night, the women all go out to dinner and Tinsley is the drunkest one this time. It's basically just more drunk yelling.
Luann: Tinsley, you should stop saying the F word so much because we're at a restaurant.
Tinsley: Well, you say Palm Beach all of the time and it's actually West Palm, soo… it's West Palm, so whatever.
I can't tell if that's the best or worst comeback I've ever heard.
Anyway, next week is the season finale and I really hope they're not all too hungover to make it interesting.
Is Ramona The HBIC? 'Real Housewives Of New York' Recap
In case your Fourth of July bender has caused significant memory loss, I should probably remind you that this week's episode of Real Housewives of New York City is the second part of a group ski trip to Vermont. This one starts out the way all good Housewives episodes do…with a lot of complaining.
They're all bitching about the terrible conditions of East Coast skiing, because apparently Aspen is way better. I guess I never realized that the East Coast had bad skiing conditions because I've never blacked out in a ski lodge drinking gone skiing anywhere else. Whatever. Anyway, once everyone realizes Ramona has a hot instructor, the topic switches to bitching about Ramona.
Sonja: Fine. Ramona can hot dog down the mountain behind him, but he's not going to fuck her.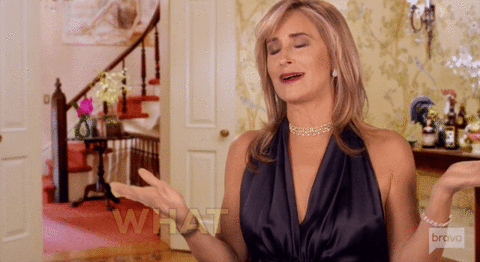 Fair, Sonja.
This week's episode also continues the mystery of whether or not Carole is truly an outdoorsy girl. It seems to kind of depend on whether or not she's around her 11-year-old boyfriend Adam, but I'll try to give her more credit than that because I like where her head's at this week as she stays in the ski lodge to drink with Dorinda.
Carole: I didn't come to ski. I didn't even bring ski pants. I prefer going to the ski lodge with my girlfriend and gossiping about my friends who are on the mountain.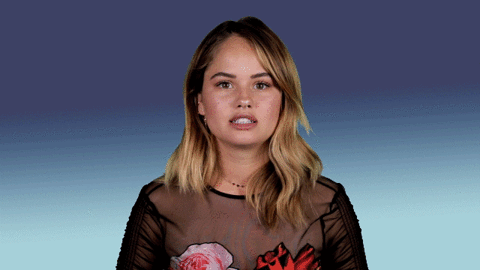 But yeah, being on the mountain looks about exactly as much fun as you'd expect hitting the slopes with Ramona and Luann would be. Luann won't stop talking about the fact that her life is "transitioning" now that she's married. Honestly, I don't think that word's gotten this much airtime since the I Am Cait series.
Obvi, Bethenny is snowboarding instead of skiing because she's like, way cooler than the other housewives. She has a Skinny Girl branded snowboard, which Luann takes a break from talking about her transitioning life to mention. Then, we get a nice little montage of all of the Skinny Girl shit that Bethenny has rolled up in over the years, like her Skinny Girl car. Honestly, if I was that skinny and made all of my money from betches who buy alcohol that I created because they want to be as skinny as me, I'd remind everyone of it constantly, too.
Back at the ski lodge, Dorinda and Carole are boozing it up when they see that news of Bethenny's insane ex-husband, Jason, has been published on Page Six. Basically, he's been charged with harassment and stalking because he is the absolute worst.
Ramona interrupts their gossip sesh by dragging her helpless, hot ski instructor into the ski lodge to pretty much be her slave. She introduces him as her "new very good friend," because she is literally the creepiest chick ever and is trying to make it seem like he's following her around all day for any reason besides the fact that she's paying him. Honestly, at the rate Ramona inappropriately preys on younger victims, she's right on track to be the next President of the United States.

Dorinda continues her reign as my favorite housewife as she tries to figure out why guys don't hit on her all of the time, but Ramona always seems to be surrounded. She decides it's because Ramona is a "coke head-y flirter," which is good news for Dorinda, who was always afraid that she was too ugly to get hit on. That's like, low-key devastating to hear, but we've all had the "OMG am I ugly?" scare at least once.

Anyway, while Ramona is acting creepy and rubbing her bare feet all over the ski lodge, Bethenny starts silently freaking out because she's getting Google alerts about her personal life. You gotta give this girl credit for being able to hold herself together so well in front of the cameras. Like, if someone abruptly ends a text message to me in a period I have to interrupt everyone's conversation to have a mini meltdown and figure out what that could mean.
Speaking of people handling things well…or not, Tinsley is mixing antidepressants with Tito's vodka, which Carole tried to tell her is a terrible idea. We haven't had a housewife release music out of pure boredom in a few years, so maybe it's time for Tins to come out with a rap song about pills and Tito's. IDK, just an idea.
The housewives return to the Lincoln Logs mansion that Bethenny rented, and Ramona has somehow convinced a bunch of random restaurant dudes to come cook for the crew.
Bethenny: Ramona is the HBIC. The head bitch in charge.
Like, one, thank you Bethenny for defining an acronym we are all very familiar with. Also, I'm going to disagree with you there. While she does certainly display some HBIC qualities, she's definitely not an approved HBIC. Sorry.
Speaking of, Ramona is trying to do Sonja's hair, because apparently they always need to have "similar hair." Remember Ramona's brutal ponytail from a few weeks ago? I can't believe Sonja's letting her touch her hair. It looks like shit.
Tinsley starts to talk about one of her passions, which is shopping. She's like, really good at finding deals, and typically only spends like $500 to $700 on an item.
Dorinda: It appears that Tinsley is a professional shopper and professional day drinker.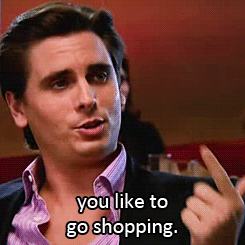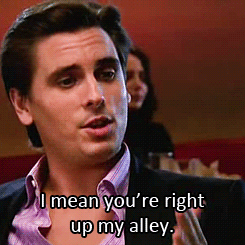 Goals.
Side note: I literally cannot stop looking at Sonja's fugly hair. It makes me feel better about every single bad hairstyle I've ever had in my entire life.
At dinner, all of them get totally hammered and start playing truth or dare. Of course, it starts off absolutely ridiculously and we learn a lot about everyone's sexual preferences. For example, Dorinda thinks anal is totally unacceptable and it makes Tinsley cry. Two things I never cared to know, ever.
Bethenny then dares Sonja to French kiss one of the chefs and gives some pretty specific instructions.
Bethenny: French kiss one of the chefs. You have to mean it. Put your back into it and your camel toe, as well.
Unfortunately, the chef was so not into it.
Then, as everyone's measuring dick size with cucumbers, Luann gets annoying. What a surprise!
Luann: I feel lucky right now to be married.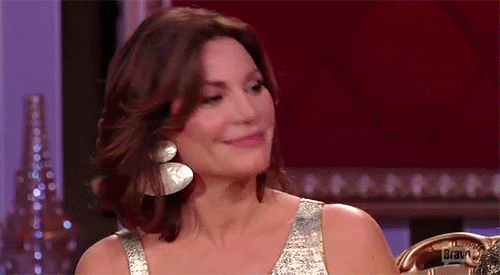 Dorinda: We get it! You're married! You love Tom! You love Palm Beach!!
And then the episode pretty much ends with Bethenny telling everyone to lay off Luann for being an annoying newlywed asshole, but also for Luann to stop being such an asshole, which is as close to a happy ending as any RHONY episode is going to get.
Bethenny Frankel Has Become A Dud
This week's RHONY was all about politics, which is annoying AF because I'm pretty sure that the whole point of ridiculous reality TV is to distract us from real life. Like, November was more depressing than My Dog Skip, so why tf are we reliving this shit? Once was bad enough. Can we just watch Sonja self-implode please? That's what we're here for, Andy.
Carole, who is wearing a jacket that could only have been made from the corpse of Sully from Monsters Inc., is very, very hopeful that Trump will not win. #IfOnly.

She says, "Men like Trump are a dime a dozen in New York," so like, maybe she should start going to some different clubs or something, because never in my 25 years on this planet have I ever met a fuckboy so fuckboyish that he just grabs my vagina and tells me his dick is YUGE (in all caps of course) all while wearing a toupee blowing in the wind. Anyone? Bueller? Maybe I'm just #blessed. Idk.
Ramona is planning to celebrate her 60th birthday for an entire month, because of course she is. She keeps saying "I never knew turning this age I would look so good and feel so good," as she's getting an entire layer of her face lasered off. I mean, whatever works. I'll give it to her, she's totally right when she says that she has more energy than women half her age, because she makes me look like I'm been on a Xanax bender for the past week. Has anyone ever seen her blink?

Carole tells her mom that she wants to introduce her to Adam because she's "shacking up" with him. Aren't they like in a committed relationship with pets and shit? Or does being however old Carole is mean you have to introduce your parents to your casual hookups? Because if so, I'm out.
Next, we see Sonja on a date with Rocco, the one of her two boyfriends she's not sleeping with. Rocco starts talking about Sonja's recent vacation to France that he totally stalked on Instagram, and Sonja responds like a legendary betch.
Rocco: You looked like you were having fun over there.
Sonja: I was.
Side note, this show has kind of turned into a bunch of old people talking about social media outside of social media, but I still love it.
Sonja always seems to be getting the shit end of the stick when it comes to dating, but I literally live for her descriptions of her relationships. "I'm sleeping with Frenchie and I am not sleeping with Rocco. There's guys you sleep with and there's guys you marry." Clearly, she's got this all figured out. And good thing Rocco is like, 100, and probs goes to bed at 7, because I'd be fucking pissed if the person I was dating was also dating someone else and I was the one not getting laid. Smh.
Then, Dorinda and Luann hang out in like, a men's clothing store or something. IDK, to be honest I totally glazed over this part because now that the meat of the Tom drama is mostly over, Luann's screen time kind of feels like a good time to go get a snack chug half my fifth of vodka. Luann's life is definitely headed downhill now that she's losing her title, which is perfectly symbolized by her cracked iPhone screen. Like, figure it out, Lu.

Finally, Election Day happens and Carole's excited to not have to yell at the TV anymore. Oh, honey, if only you knew how wrong you are.
It took like, half an hour for Bethenny to show up to the show, which is total bullshit. Everyone knows B carries this franchise on her skinny back and I will not accept this kind of programming. Anyway, she's hanging out with some new friends who she describes as follows:
"They're smart, they're nice, it's not going to be a shit show." —Everyone's famous last words before the whole squad turns into a shit show.
Yo, B. This isn't C-SPANN. Bring your trashy friends. GIVE THE PEOPLE WHAT THEY WANT!
Bethenny and her lame-ass drama-free group of new friends all head to Carole's election night party, which was basically as sad to see as all those viral stories about children's birthday parties that nobody attends or old people who get stood up on dates (never forget Sad Papaw).
Carole tells her mom she's gonna go day drink once she hears the election results. Honestly, regardless of your political beliefs, daging is always a good idea. Instead, Carole has to go watch Ramona try on birthday dresses. Honestly if one of my friends made me cancel my day drinking plans so I could watch them step in and out of a dressing room, that would be the end of the friendship for me.

When Ramona looked at herself in the mirror after trying on a freakum dress, she literally looked like she just gained the ability to see. Tbh, this whole scene is like with Samantha Jones tries on that sequin dress in the SATC movie and the store lady reads her for filth and asks "isn't that a little young?" I mean, come on Ramona. Don't be a try-hard.
Carole almost totally ruins Ramona's surprise party by literally talking about her birthday and saying "I thought it was a surprise." Thankfully, Ramona was too busy talking about her sex life and Vegas, so she probs missed it. Ramona talking about her sex life is kind of like vegans talking about being vegan: She literally has to bring it up every 15 minutes or she dies.
Tinsley got dressed into a nude and white floral flower girl dress for a little black dress party, which would never be an issue if she was a true betch because she would just be wearing all black anyway.
Dorinda's like, freaking out because Ramona might not show up to her own birthday party because she has a date. Ramona always makes two sets of plans because remember, she has soooo much energy for a 60-year-old. Just fucking ask her. Usually I'm pissed if I have even one set of plans so this is super bizarre to me.

Sonja is pissed that Harry (the guy who proposed to her but cheated on her, if you're having a tough time keeping up) is there because the rest of the cast apparently can't find any other people to hang out with in Manhattan. This is essentially the rich white people's version of why Kristen and Jax are still part of the Vanderpump Rules crew.
Sonja says, "Harry's like the itch I cannot scratch." To which I say, umm maybe you should get that checked out Sonja? That sounds nasty.
Ramona decides to invite her date to the party, but she can't remember his name (same tho). Is she turning 60 or 100? "George!! His name is George!!" Like she was literally more surprised to learn her date's first name than to show up to a surprise party. Maybe she was blacked out. Whatever. She basically ignores him the entire night, which is also me.
Tinsley and Sonja are butting blonde spray-tanned heads because Tinsley isn't waiting on Sonja hand and foot. Honestly, I love the way Sonja sees the world. It's basically like Regina George in a few decades. What an inspiration.
Everyone thinks Bethenny should have done a drive-by to the party, which she didn't attend because she's pissed at Ramona for starting shit about naked pictures (isn't that like off limits? I feel like Ramona's probably minutes away from a nude photo scandal at the rate she's been talking about her own tits recent). Selfishly, I wish Bethenny went too because it would have been more dramatic, but in the words of Lena Dunham, it's liberating to say no to shit you hate, so I'm with Bethenny on this one.

Ramona literally has to ask Sonja if they're in a good place, further proving that she doesn't remember anything ever so that guy Gail—Gabe? Greg?—shouldn't take it personally. Ramona really doesn't want to talk about Bethenny, which is funny, because she keeps bringing up Bethenny.
Ramona: I don't wanna talk about Bethenny.
Also Ramona: I just think it's funny how…
Sonja's obviously team B, but lets Ramona babble on because she's nuts.
Lastly, they decide that Ramona's birthday is a momentous occasion, even though they're not sure if that's a word and decide to Google it the next day. I just googled it for them and they're all set. HBD Ramona.
A Definitive Ranking Of The Real Housewives Of New York
Last week was a sad week on Bravo because it was the last episode of RHOBH. Not forever or anything, but ya know, until November. Which is basically forever. Personally, it's my fave because the women are richer than god, they're hot AF, they live in palaces and both Erika Jayne and LVP are legit queens. And now that it's over, I need a replacement ASAP. Thankfully, Andy Cohen came to my rescue and dropped NYC betches in my life right as the Bev Hills wives were on their way out. Like I said, RHOBH is #1 in my heart, but TBH, RHONY is giving it a run for its money. And that's a lot of fucking money. The women are smart, successful and legit funny, plus it's all just so fucking ridiculous that it's enough to pull me out of my Wednesday slump. Well, almost. And what do we do with all Bravo shows we love? Rank the cast by betchiness. Fucking duh.
Psst we have a RHONY recap now. Read it here!
7. Dorinda Medley
Dorinda definitely brings some life to the show and she always makes it nice, but she's by no means betchy. First things first, she's a BSCB. When she gets upset about something, there's no calm, cool, and collected happening. We're talking Teresa Guidice table-flipping type shit. Take a Xanax, D. She talks shit behind her friends' backs, which let's be honest we all do, but she always gets caught. Also, she's dating some nasty fat greasy dry cleaner from Jersey. And on top of it, he's a prick. I'd get it if he was like, some super great guy but he fucking sucks. Last place.

6. Luann D'Agostino
Back when she was a Countess, she probably would have landed a little higher on our list, but now that she's married to a cheating scumbag without a title she finds herself toward the back of the pack. I could write a fucking Charles Dickens-length novel describing all the reasons I can't stand Luann. The biggest one is she's hypocritical AF. Look, I'm the first one to admit I hold other people to a higher standard than I hold myself. Consider it a flaw. But I'm not on goddamn TV contradicting myself for the world to see. The final dagger in her betch coffin is her music career, if you could even call it that. While "Money Can't Buy You Class" and "Chic C'est La Vie" are entertaining to listen to when you're in the mood to judge someone, they're both more embarrassing than my middle school talent show routine to "I'm A Believer" (I know you all don't know me, but that's saying a lot). Luann beats out Dorinda because of her classic line in Turks & Caicos that I say to someone at least twice a day.

5. Sonja Morgan
Similar to Luann, Sonja was probs a mega betch back in her prime. She was married to John Morgan, as in JP Morgan, and when she actually had a job other than making toaster ovens she was a luxury brand consultant with restaurants and hotels, which sounds like one of the most difficult betchy qualities to master: Make a lot of money and make good connections by doing absolutely nothing at all. Obvi. Fast-forward to present day though, and Sonja's life is kinda depressing. She lives in the past and talks about all the famous men she used to screw, but now she's in this outdated townhouse all by herself and dates this creepy old man named Rocco.

4. Ramona Singer
Out of all the housewives in all the cities, Ramona might be the one I have the biggest love-hate relationship with. First off, she's nuts. Like, spent a day too many in Radley on PLL nuts. She's all over the place and mean as a fucking snake to literally anyone who crosses her—but somehow, some way, she always gets away with it. Everyone forgives her for all the crazy shit she does because she's really good at apologizing but not actually meaning it because she's gonna do the same thing in like a week or two. She has her own wine label, which is kinda cool, and she just DGAF, something any betch can relate to.

3. Tinsley Mortimer
Tinsley is new to the bunch this year and already finds herself toward the top of the list. Congrats. She grew up in classic prep school fashion, married a wealthy finance guy (aren't we all) and wound up being one of NYC's most well-known socialites. Dior named a fucking lip gloss after her for Christ's sake and she had a stint on Gossip Girl. She loses a few points because after she divorced said wealthy finance guy, she started dating some dude in Florida, which should have been red flag #1, and he got her arrested for stalking him. IDK, but she looks like shit in her mug shot. Girl, did Paris not teach you anything?

2. Carole Radziwill
In a lot of other cities, Carole would have hands-down been the biggest betch of the group. Why? She's a fucking legit princess and part of the Kennedy family. Sorry, Luann. Your old Countess title doesn't mean shit compared to a royal with Kennedy ties. Like Ramona, she DGAF but does it in a way more chill way. She's super thin and pretty, which is always a bonus, and the type of person you might actually want to be friends with. She can def sit with us. She was a super successful journalist before becoming an even more successful author and is now dating a hot way younger chef. You go, Glen Coco.

1. Bethenny Frankel
Obvi. Bethenny is Queen B of NYC and if it weren't for LVP and Patricia, she'd probs reign over all of Bravo. When the show first started she was the povo single girl that everyone felt sorry for, and now she runs a multi-million-dollar company revolving around margaritas and other types of alcohol that won't make you fat. Despite what your dad might say about reality TV stars, our girl Bethenny is actually smart and funny AF. Like, she is solely responsible for me having any resemblance of a good gif game. Also, mad props to her for realizing her mistake in marrying a fuckboy and getting TF out of that shitty situation. We all fall for them, but only the best of us are smart enough to run away.

Read our Real Housewives Of New York recap here!