Shocking Story Reveals Malia Obama Likes Wine (And Needs Better Friends)
America's first daughter is up to some trouble again. No, I'm not talking about Ivanka because she is 1) in a constant state of trouble aka treason and 2) you don't get to be referenced foremost as the first daughter if you are also in your dad's cabinet because of nepotism. I'm also not talking about Tiffany because I think Trump outlawed that in his first 100 days. I'm not even talking about Chelsea Clinton, who frankly gets enough sh*t and I don't want to pile on. I'm talking about the people's first daughter, Malia Obama.
This week The Daily Mail published some articles with photos of the former first daughter enjoying some rosé on vacation and excerpts from her secret Facebook page, where she shared some anti-Trump memes (aka the whole point of Facebook). We aren't going to share those photos here because they're gross, but we bet you can imagine what a young cool woman having a nice time at the beach looks like. It looks normal.
So no, Malia Obama isn't in trouble because photos of her drinking rose underage in Miami leaked. Nor is she in trouble because she doesn't like a man who literally built his entire political campaign on racist assertions about her father. She's in trouble because someone in her inner circle keeps leaking this stuff to the press. Malia, you need to Marie Kondo your friends STAT.
The (dumb, bad) article also chastised her for drinking an $80 bottle of wine and staying in an expensive hotel. Because apparently living your best life is a crime. Now feels like a good time to also remind everyone that Ivanka Trump's brand just received five new trademarks from China this month alone, just as the US and China are undergoing trade negotiations. But sure let's overlook that and chastise a young college girl having fun on spring break.
Malia, if you're reading this (and I'm 99% sure you are) don't ever change. You're perfect. All you need is a new Facebook account, or better yet, get off Facebook all together. Get an extra secure Finsta and check all your friends for wires when they show up at your dorm. Also, the fact that you're able to enjoy a fun spring break trip while killing it at Harvard is incredibly impressive.
Heads up, you need to keep up with the news. It's not cute anymore. That's why we've created a 5x weekly newsletter called The 'Sup that will explain all the news of the week in a hilarious af way. Because if we weren't laughing, we'd be crying. Sign up for The 'Sup now!
5 Chic Scented Candles For Staying In This Winter 
Ah, scented candles, my go-to hack for so many things. Need to make your apartment seem like it has an "aesthetic," but get a panic attack at the idea of actually hanging some art, or (shudder) buying new furniture? Candles can fix that. Trying to relax with a bath bomb, but struggling with your bathroom's flickering prison lighting and the smell of your roommate's takeout? Candles can fix that too! Chic candles are an essential (AKA effortless) hack for transforming the ambience of pretty much any situation. And since you'll likely only leave your apartment three or four times until summer comes back to us, there's no better time to stock up on your fave scented candles. Here are some chic scented candles guaranteed to elevate your hibernation den apartment this winter.
Paddywax makes my favorite scented candle in the world, which is the Salt + Sage candle from their Modern collection. (Close second is Verbena Lemongrass.) It smells like the ocean (without all the gross stuff), and burning anything with sage in it makes me feel spiritually cleansed. Their candles come in four different looks: modern, neutral, earthy, and traditional. So all aesthetic candle needs from old-timey apothecary to modern glam are covered.

My biggest pet peeve with scented candles is when they smell fake AF and overly sweet (looking at you, Yankee Candle—each and every one of your products smells like it will give me diabetes). That's not a problem you'll ever have with Haus candles, where even the most floral or citrusy scents all smell 100% authentic. I'm a huge fan of the Dream Haus candle, which is scented with lavender and thyme, makes my living room smell like a chateau in the south of France, if you're into that sort of thing. These also make  killer housewarming gifts.

This isn't so much a candle brand as it is one candle, but it's a f*cking great candle so I'm including it anyway. Scented with pine, cypress, and red sandalwood, this candle manages to be woodsy, heady, and clean all at once. Within five minutes of lighting one of these, I genuinely feel like my life is more together, and also a tiny bit like Serena Van der Woodsen. It doesn't hurt that they're cute AF in a way that can only be described as Parisian-chic. Consider it the classy alternative to that heinous "chat noir" poster you proudly hung in your freshman dorm.

Sadly, no list of chic scented candle brands would be complete without mentioning Diptyque, the Cadillac of scented candles. I say "unfortunately," because these candles cost more than I care to spend on decorative items, particularly items that I literally take home and set on fire. But exorbitant price aside, they're known as the best for a reason. These candles make you feel like you're strolling through Bergdorf's figuring out which diamond earrings go best with your new clutch. In other words, they scream luxury. That being said, they also scream "I spent $75 on a candle," which—if your financial situation is anything like mine—is more or less a cry for help. Interpret as you wish!

All right y'all, you knew this was coming. I am an unabashed fan of Betches merchandise (the tees are the perfect crop and the beanies make my knees weak, fight me). If you're looking for a candle that both elevates the look of your apartment and lets people know that you're f*cking hilarious, this is the only candle brand for you. If you're into scented candles but wary of brands that smell like an herb garden exploded or otherwise overly perfume-y, these candles are a good pick for that too. These candles are grapefruit and apple pie-scented (one or the other, not both—ew), and they smell like the real thing: sweet, straightforward, and honestly kind of yummy. 

I hope your January is filled with long nights of Netflix, Seamless, and feeling like a f*cking queen as you bask in the glow of these candles. Working toward a luxurious lifestyle is hard; buying chic scented candles and faking it is not. Up to you!
Images: Shutterstock; Paddywax; Pinterest; Lily Charleston; Diptyque; Betches
The Ultimate Last-Minute Mother's Day Gift Guide
It's a beautiful time of year. The sun is shining, we can drink outside comfortably, and Mother's Day is coming up. Since moms only get one day a year of celebration when they really deserve about 365, we as friends, daughters, nieces, granddaughters, whatever, need to make sure we are providing them with the perfect gifts. Flowers are nice, but putting some real thought behind a gift for the woman who birthed you (or any woman who birthed anyone, God bless), is nicer. No offense, but it's true. So here's a list of brands that we love and fully approve of for our Mother's Day Gift Guide, and you know you can trust us.
For the mom who's prepping for her retirement to Florida
If she's going to be living on a beach, she needs to look hot. LaserAway is her one-stop-shop for laser hair removal, Coolsculpting, Botox, and like, a million other things. If you're unfamiliar with Coolsculpting, it's a non-invasive procedure that uses controlled cooling to freeze and eliminate unwanted fat cells. In as little as three weeks, the results will appear and she'll basically have abs. Jealous? Get a treatment for yourself, too. Because we all know that even though looking fit is fun, the gym fucking sucks. LaserAway has a ton of locations and customers love it so much because they provide treatments that are driven by science, so you know it's legit. "This stuff really works!" No, but actually it does. Plus they have discount offers like, all the time.

For the mom who deserves to feel like she sleeps in a hotel bed every night
A saint in the streets and a MILF in the sheets. Sorry, that was uncalled for. I deeply apologize. Riley Home has the softest and most beautiful bedding and bath sets and we cannot get over how much we love it all. With their simple but elegant bedding, you can take her room from blah to chic easily. You've been hearing her talk about how she wants to redecorate her room for years, right? This is the first step that will get her going and then she can shut up about it forever. Some of our favorite products include the Sateen Sheet Set, Hooded Waffle Robe, and Spa Towel Set.

For the mom who's DRIPPIN
Okay, so you've definitely seen this on TV or at least heard about it. Betch goes out, betch makes bad choices, betch wakes up with a hangover so betch orders an IV drip to bring her back to life. Drip MediSpa is more than just a hangover cure, though. I mean that is the most amazing thing ever, but there are so many other drips on their menu. Yes, you order from a beautiful menu. For the expectant mom, they have a prenatal drip to help control all that nausea and exhaustion. And for the old AF mom (haha sorry, but it's true) they have a "fountain of youth" drip. Sooo rejuvenating. Book her an IV drip and she will love you SO much! Unless she hates needles. In which case Drip has plenty of other things to offer, like skincare treatments.

For the mom who never learned how to use the in-house speaker system anyway
This will probs be easier for her. Fun fact, we bump music at Betches HQ from Sonos speakers and the neighbors are jealous because they think we're partying 24/7 (we're not… not partying 24/7). Their newest speaker, the Sonos One, is everything you could ever need in a music playing device. It has a voice-enabled smart speaker, the ability to stream from more than 80 services, and is compatible with our girl Alexa. Basically, mom is about to throw a house party. But yes, you'll have to set it up for her.

For the mom who knew that charcoal was cool like, 2 years ago
Good for you, mom. Archipelago Botanicals has an ah-mazing collection of Charcoal Rose products, and they make it v easy for you by grouping them into cute gift sets. Buy your mom the Charcoal Rose candle so her powder room can smell like something other than her classic potpourri (get with the times, lady). Or she would looove the organic rose water, which is said to clean your pores and give you younger looking skin #vitality. We're also obsessed with the Charcoal Rose Body Oil because our skin has been dry as fuck due to this horrendous weather (getting better now though, thank you for asking). Basically you can't go wrong with anything from Archipelago so just like, have at it.

For the mom that deserves the world, so you'll send her to a spa
You really can't go wrong here. There's nothing that says "you are a perfect human full of wisdom and unique matronly powers and you deserve to be served heaven on a platter" quite like a massage. Good news, Massage Envy is running a special Mother's Day promotion from now through Mother's Day. You can purchase $125 in gift cards for her and receive a FREE 60-min facial. Give the facial to her…or yourself, we'll leave that up to you. You can also get her a membership to Massage Envy, which gives her a reason to make an appointment every month…because again, she deserves it.

For the mom who's best friends with everyone at her salon
Mom, you're embarrassing me. But at least your hair looks fab. And since she accepts nothing but the best when it comes to haircare, you should definitely introduce her to Seven. Their products are created by a team of stylists who wanted the perfect blends for their salon, so you know their stuff works. Our favorites include their Gazar Diamond Serum, Satara Texture Cream, and Satara Relax Serum. That was really hard to narrow down to just three, though. They have pretty much anything you could ever need to keep your hair in check, especially now that humidity is going to be a thing. No more dull hair, no more fly-aways, no more frizz.

For the mom who's tried every anti-aging method and product in existence
Chill out, just use Algenist. This award-winning beauty brand has unlocked the secret powers of algae, one of the most nutrient-rich plants in the world, to create anti-aging products with clean and safe formulas. Science! Its natural and clean ingredients make Algenist's products  non-comedogenic, hypoallergenic, and they're good for all skin types. So if your mom also happens to be a hippie betch…this is the stuff. Our favorites include their Complete Eye Renewal Balm, Sublime Defense Ultra Lightweight UV Defense Fluid (say that 5 times fast), and their Sublime Anti-Aging Blurring Moisturizer. And they have way more than just anti-aging stuff, they have legit everything to save your skin and you need to check it out.

For the mom who enjoys the simple things in life (and a good laugh)
Obviously we need to talk about our Mother's Day cards from Shop Betches. Sometimes we have like, nothing left in our bank account and can't afford a present, but that just means we have to step up our card game. It's perfect because the hilarity of the card will balance out the heartfelt sappy note you leave for the most perfect mom. And if you have more than like $6 in your bank, your mom will litttterally die at our "Ask Your Father" hat.

For the mom who parties harder than you
She's gonna be the baddest bitch on the block when she finds out about this. In case you somehow haven't heard, Three Olives launched their newest vodka this April, and it is rosé flavored. You read that correctly. If there's one thing I'm sure of, it's that every mom in America loves rosé. And now she has something to whip out at dinner parties that get a little rowdy. Or at book club. Either one works. Also it's pink (duh) so it will just look really pretty as a gift from you.

For the mom who wants to know what all the cool jams are
What's the 411? Operator, patch me through to Fenty Beauty. That was so dweeby I'm sorry. Anyways…we all know that anything Rihanna touches turns to gold, and her beauty line is no exception. And for the trendy mom, we recommend going with Fenty all the way. Our faves include the Body Lava Body Luminizer to give mom that effortless glow, and the Universal Gloss Bomb which looks amazing on every betch.

For the mom who always has her shit together
Rude that you didn't pass that trait down to me, but whatever. It's no secret that we are ob-SESSED with Philosophy. Everything they make smells amazing, it all works great, and there are just so many options to choose from. All our homes are filled to capacity with Philosophy products because we can't help ourselves. Our favorites for Mother's Day include their Amazing Grace Candle, which makes your place smell like it's filled with flowers from your non-existent boyfriend. Also loving their new Amazing Grace Ballet Rose fragrance. Their packaging is so pretty and light so it will look beauteous as a gift.

4 Face Masks You Can Make With Alcohol For Clear Skin
While we regret many decisions from the night before and we swear it off every time we're hugging the toilet the next day, betches love alcohol. We've loved it since we first discovered our parents' liquor stash and once we discovered what a funnel could do to a sorority girl, well, it was just downhill from there. Before the hangover, though, a bottle several glasses of wine make us feel relaxed, (overly) confident, and definitely way funnier than we are. I know, like, binge drinking is sooo bad for you blah blah blah. I know what alcoholism is, I'm not an idiot. We've heard it all, including how much havoc it wreaks on our skin. And yet, that still doesn't stop us from bar hopping every weekend. WELL, joke's on you MOM. I actually found out the only things that keep us sane our fave alcohols can do wonders for our faces. Because we're honestly the epitome of lazy and have a slight drinking problem, here's a few DIY facial masks you can make with your beloved alcohol—that is, provided you can part with it.
1. Bubbly Rosé Facial
This is really not that surprising. Apparently, wine facials are very much a thing and I'm upset that I have shitty friends no one ever told me about them. According to boring people, red wine in moderation (whatever the fuck that means) is like, good for your heart and shit. Therefore, wine = me living forever at the rate I'm going. When applied directly onto your face, rosé also removes excess oil and restores skin discoloration. Mix a tablespoon of plain yogurt (Yoplait won't work), two tablespoons of raw honey (so not the bear shit), and a tablespoon of rosé. Stir it all up and lather on your face for like, 10 minutes before rinsing. Friday night plans? I think yes.

2. Vodka Toner
Um, forget a vodka tonic. It's all about the vodka toner from now on. Tell your therapist that vodka isn't all bad for you, SO THERE. For skin care, it's a great makeup remover (though you should probs keep that shit away from your eyes) and it tightens your pores. All you really need is distilled water and good ol' Tito's. Always keep it to a 1:3 ratio of vodka to water and use a cotton ball to apply to desired areas. If you really feel like being extra, add a little olive oil and rosemary for max results.

3. Malibu Facial
Ah, Malibu. The most basic liquor of them all. Oddly enough, this clear rum offers some pretty damn good benefits for our face. There are a couple of ways to use this. If you're prone to ashy skin, mix some rum and cream together for a crazy good moisturizer. Might smell weird, but also might smell like pineapples. For dreadful areas on your face like your T-zone, mix a combo of Malibu, honey, and olive oil for super soft clear skin that smells like Jamaica and piña coladas. YUM. Rinse off after like, 10 minutes, though.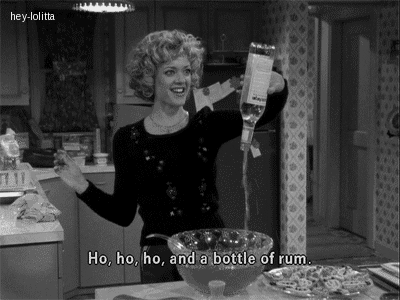 4. Your Dad's Chest Hair Jack Daniel's Facial
If you insist that your love for whiskey is like no other, I'm going to assume you probably wear John Deere and say shit like "I'm not like other girls." For the rest of us, your dad's and your boyfriend's favorite liquor can actually be put to good use when they're not sipping it. If you can snag some, mix two tablespoons of whiskey, a tablespoon of lemon juice and honey, teaspoon of milk, and one egg. OK this isn't the best smelling or sounding combo ever, but your reward is bright, hydrated, firm, wrinkle-free skin, so don't complain. Oh, and no, Fireball will not work so do not even think about it.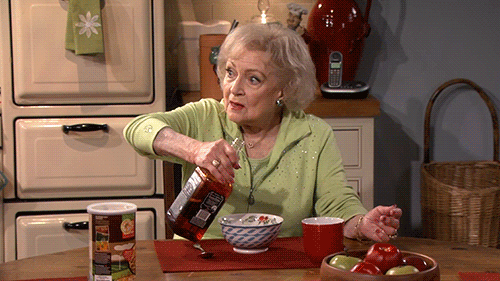 Hipsters Have Officially Ruined Rosé For All Of Us
Everyone knows a true betch's summer go-to beverage is a nice tall glass (or bottle, whatever) of rosé. It's cold, it's pretty, it has alcohol in it, it's delicious. Did I mention it has alcohol? But sometimes wine drunk doesn't cut it. Like, maybe I wanna get my drink on but not fall asleep after an hour only to wake up to the world's worst headache. Fucking sue me. Or maybe I just had a very stressful day of doing the bare minimum and need to black out for a while and recalibrate my emotions. I mean, not that you can't black out on rosé. I've done countless experiments here and I assure you, it can be done, but it just takes a little more time and a lot more calories than a few well-timed shots of clear liquor would. Well now, thanks to Wolffer's vineyard in the Hamptons, you can get liquor drunk with rosé vibes. How you might ask? Gin made from rosé. Did you hear that thud? It was me dropping the mic.
If you're wondering how this is possible, you've come to the wrong place because I'm not a gin distiller sry, but apparently gin just has to be a clear alcoholic drink made of neutral spirits and juniper berries, so the term "gin" is a loose one. I even Merriam-Webster'd that shit.

Now that's what I call research. Am I a legit journalist? Only time will tell. My Googling research also taught me that, in order to turn wine into gin, Wolffer uses copper stills to create pure alcohol from rosé, then adds juniper berries and other shit to make it gin-y. A touch of red grape skin extract enhances the pink color to really take it to a faker the next level.

If you know anything about anything, you know that rosé is for basics and gin is for hipsters, fucking duh. You might also remember that there is scientific evidence that proves only psychopaths drink gin. So now you don't have to fit in a bubble. Don't let society tell you you have to choose. You can be both basic and a psycho. That's what makes this country so great. (Though maybe try not being a hipster. Society as a whole is like, done with that.) You wanna wear Uggs on your feet and a beanie on your head while contemplating murder? Fucking do it. Just make sure you have a glass of rosé gin in your hand. And jk about the murder part.
A Frosé (Frozen Rosé) Recipe For When You Want To Dage But It's Hot AF
If somehow in the course of your Facebook/Snapchat/Pinterest/Instagram travels you've missed a metric fuck-ton of frosé recipes, consider yourself a homeschooled jungle freak. Literally every food mag, blogger, and celebrity takes a pic of some popular betches sippin' on frosé either next to a pool or on the patio of some trendy restaurant you've never heard of.
If you want to be popular on social media enjoy this frozen alcoholic summertime treat AND have an excuse to take a pic of yourself being cool, it's time you learned to make your very own frosé. We scoured the interwebs and went with betchy mag Bon Appetit's recipe, which we've adapted for your viewing pleasure below.
Ingredients:
· 1 750-mL bottle Merlot rosé
· ½ cup white granulated sugar
· 8 oz strawberries or raspberries, chopped (for strawberries, remove the tops)
· 2 ½ oz lemon juice
Instructions:
Grab a 13×9 pan (the kind you use for brownies lol) and pour rosé in. Freeze that shit until it's almost a solid block of delicious wine ice, which should take like 5-6 hours.
While that shit transforms, grab a saucepan and boil the sugar and ½ cup of water together until the sugar dissolves which should take less than 5 minutes so pay attention. Add the berries and remove from the heat. Let the concoction sit for about 40 minutes so that everything can hang out, then strain the mixture through a mesh sieve unto a small bowl. Chill that shit in the fridge for about a half hour.

Is your rosé frozen-ish? Good. Scrape into a blender with 3 ½ oz of the berry syrup and the lemon juice. Add in about 1 cup of ice and blend until everything is smooth. Put in the freezer so everything can solidify a bit for like 35 minutes.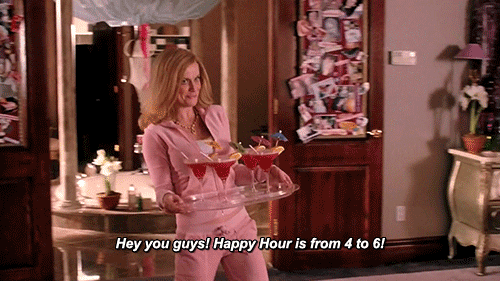 At this point you can blend it one more time then serve or like just eat from the freezer. Really, you do you.
The Types Of Cheese You Need To Pair With Your Rosé This Summer
Oh, cheese, you're your own food group to us. You stand apart from all other foods, and we have shrines to you in our deli drawer. As any classy indivudual such as ourselves would know, when cheese meets wine, beautiful things happen. Birds sing. We assume flowers bloom. Somewhere in the distance, a wolf puppy learns to howl. It's magical.
To top even all that inspirational shit, when a good cheese meets a good rosé, shit gets even realer. It takes you from "girl drinking pink wine out of a bag" to "self-actualized independent woman who enjoys the finer things in life." However, you have to first fucking KNOW what cheese to eat with your rosé.
We're here, per usual, to help.
General Rules
Generally speaking, you want a semi-soft cheese to pair with a rosé. That means you should reach for things like Gruyère, Havarti, and even Monterey Jack, the povo fancy cheese of America. Rosé is crisp and light, so you need a cheese that can both hold its own AND not take away from the mild wine. I mean, this is our fave summer draaanking wine AND it makes us feel classy, so treat it with some respect.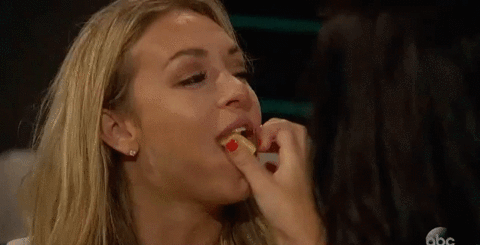 Dry Rosé
Grab a mild- or medium-firm cheddar, Gouda, or even Provolone for this version. They can be a stronger flavor but tend to caaaaalm themselves with a nice dry rosé. HOWEVER, stay away from flavored cheeses in this category, such as sharp cheddar and aged Provolone. Ain't nobody got time for all that flavor—save it for a full-bodied red.

Sparkling Rosé
Fresh cheeses LOVE sparkling wines, so head out to the store and grab a Farmers Cheese or local, fresh concoction to complement the bubbles. Sparkling rosé is your party drink, so keep that in mind as you're scarfing down cheese.

Medium-Bodied Rosé
Think Spanish rosés from Rioja and Navarra or Southern French rosés—you'll want super rustic cheese for this—best grab something made with sheep's milk for a bit of a bite but not toooooo much. This version also goes super well with herbed-cheeses.

Bonjour, wine and cheese celebration!
6 Types Of Summer Instagrams You Should Not Post Under Any Circumstances
It's officially summer in NYC and I know this not because I've been outside doing things in this beautiful weather but because I've been living vicariously through people and their rooftop Snapchats while I continue to binge watch Schitt's Creek. That and I can legit smell the tanning oil from my windowless cell office. And with summer being in full swing, so too are the Instagram thots. It's like every summer they find new and creative ways to test my limit for extraness sanity with their Instagram photos. Pool floats for summer? Groundbreaking. Slutty one piece? Girl, you are a fucking trendsetter. Just once I'd like to see some originality something that wasn't pinned on their summer mood board first. Sighs. That being said, there are some summer trends that are better than others. As in, some that are v betchy and will earn you a coveted like from my Instagram account of less than 500 followers (coveted, I tell you) and some that will make me internally scream while scrolling through my feed.
Since July 4th is rapidly approaching I thought I'd take a moment to educate the masses on what trendy summer items you should not fucking bring to your Fourth of July Instagrams plans, lest you be shamed in my group chat later. *takes deep, calming breath* K, let's get started shall we?
1. Pool Floats
If I see one more girl Bambi posing on a plastic donut in the world's most beautiful pool (side note: where are you finding these pools?? I can barely find a tree in my neighborhood and you're finding pools?) talking about how much she loves to eat donuts I will lose my goddamn mind. This is one trend that I cannot WAIT to see go. The feeling I get when I see this trend is how I felt when unicorn frappuccinos made their blasphemous debut on the coffee scene and I started suffering from rage blackouts wanted to report everyone on my newsfeed sporting one of those monstrosities to Instagram HQ for being personally offensive to me. Or, like, whenever Ariel Winter posts on her IG. Case in point:

Me:

It's just like that. I'm assuming these girls think that by lounging on an inflatable slice of pizza it makes them look fun and quirky like they've eaten a slice of pizza. But the only girls I see posting these #DonutGiveAF Instas (clever) are people with two percent body fat. Like, let's be honest here, Courtney (I'm assuming someone who lounges on a donut float has a name like Courtney). You have a membership to SoulCycle that you actually use and you haven't so much as sniffed a carb since 2012. I'm not buying your bullshit, BYE. Suffice it to say, pool floats are done, they're over. It's time we get more creative with our poolside Instagrams, thx.
2. Boho Flash Tats
Boho flash tats aka a way for basic bitches to feel edgy because nothing says "I'm hard core" like a rose gold arrow pointing to your side boob.

Tbh I was into flash tats once upon a time but then I realized I don't have daddy issues and it was time to retire them. Like, unless you're at a bachelorette party wearing a shirt that lets everyone within a 20-foot vicinity know you're single and alone a bridesmaid OR doing casual drugs at a music festival then it's unacceptable to wear that shit in public. Seriously, if I see you wearing a gold tribal tattoo at a rooftop next Tuesday you'll 100% end up as internet fodder. You know, assuming I'm not blackout. It's 50/50 at this point so may the odds be ever in your favor.
3. Rosé
It hurts me to say this, but apparently rosé is done. It's canceled. People went batshit with my favorite summer beverage and started buying it in six pack cans *shudders* and wearing it as a deodorant and now we have to put a stop to this shit. Lord, Jesus, why must you test me? I haven't been this disappointed since Mikala and Cameron broke up on Are You The One? So basically I'm devastated. But like the jean skirt that I refused to throw away and that has been waiting in the wings sitting in my closet for the last eight years, I'll be ready and waiting for its triumphant comeback. Just like the jean skirt. Which I am currently wearing.

4. Small Round Sunnies
If I catch you sporting small round sunnies at the beach this Fourth of July you are immediately moving to my shit list. And by shit list I mean the savage group Snapchat I'm a part of, duh. I mean, I'm sorry but are you Vanessa Hudgens a Disney star desperate for followers? Is "trendsetter" listed as your career on your resume? No? Then take that shit off. It's not that this is a particularly heinous look or anything, but it's just that while you might think you look like Selena Gomez in a FIRE music video you're really sending off Elton John-in-his-prime vibes.

5. Retro High Waisted Bikini Bottoms
One pieces have officially replaced high waisted bikini bottoms as the summer swimsuit of choice and thank fucking god for that. Tbh I always thought those things just looked like giant diapers on people. I get that it's supposed to cover your problem areas or whatever but you know what else covers up those insecurities? Alcohol. It's a tried and true solution and idk why we stopped using it in the first place. So leave the high waisted swimsuit bottoms in your mother's closet along with the mom jeans and ironic bowling shirts that all the hipsters are trying to make happen. Next.

6. Polaroid Cameras
You can blame Taylor Swift for ruining this one for us all, along with Tom Hiddleson and her Fourth of July bash (or as she calls it, #taymerica… #killme). Polaroid cameras used to make your shitty rooftop in your shitty apartment in Brooklyn look less like "a scene out of Divergent" (a direct quote from a friend of mine who lives a v mature life in the Upper West Side) and more like a cool, eclectic place to live. As if your salary could support you living literally anywhere else. *sips wine* But then Taylor Swift came on the scene and took a beautiful thing and cheapened it. Suddenly what made you cool and unique is now something 14-year-old girls use to document their trips to the mall. And this is why we can't have nice things. Tbh it's probably for the better because anytime I see a Polaroid I'm reminded of this:

Ugh. Now, if you need me I'm just going to be living my best summer life vicariously through Instagram. Kisses!