Ronnie Ortiz-Magro Somehow Avoids Felony Charges In Domestic Violence Case
Someone call Sammi Sweetheart, because Rahn needs to stahp. Just kidding, I would never wish that on Sammi, she needs to stay far away from the bad man. She actually turned down joining Jersey Shore: Family Vacation, where she'd probably be making roughly $80,000 per episode just because she didn't want to deal with Ronnie, and apparently with good reason. Earlier this month, Ronnie was being a loving, caring partner, father, and role model, as per usual. Oh wait, just kidding. He allegedly hit Jen Harley, threatened to kill her, chased her around with a knife, then barricaded himself in their Airbnb with his infant daughter while Jen ran to the neighbors for help. He then resisted the police, threatened the police, had to be tased, and was arrested.
Insanely enough, this is very on-brand for Ron and Jen, who brought in the New Year by Jen throwing an ashtray at Ron's face. They also had several pretend burglaries, Jen gave Ron a black eye, and also ran Ron over with her car.
Ron was originally arrested for kidnapping, which sounds about right, considering he locked his baby in the house with him after brandishing a knife (allegedly) and refusing to come out for the police. I listen to true crime podcasts, I know how the law works. But now he's been hit with five misdemeanor charges: domestic violence, brandishing a weapon, child endangerment, resisting arrest, and criminal threats. Which is actually positive for him since he didn't get a felony. This is the bar we're setting now. I'm sorry, when is it enough? Ron has always been a loose cannon and completely aggressive and violent, but he continues to outdo himself. Remember when he destroyed all of Sammi's things after HE cheated?
That was absolutely nothing compared to how bad he is now. There is security footage of Jen trying to hide from him, even checking the neighbor's car trunk to hide in with her baby. This is just completely sick and horrible. Ron claims that there was no knife involved, but even without a knife, the situation is really f*cking bad. Jen says Ron lost his mind after doing a ton of coke, which she's said about him before, but also he's supposedly sober now. But also, that's not an excuse?? I mean, when I do coke I tell a bunch of long-winded stories, I don't kidnap babies and threaten my loved ones.
Ronnie's attorney told E! News, "The facts and circumstances around Ronnie's arrest have been misreported and exaggerated, like we mentioned in the past. We are happy the District Attorney's refused to file any charges and we look forward to addressing this matter with City Attorney; until then, we will make no further comment."
Jen's attorney, meanwhile, told E! News, "Everyone acknowledges she was the victim. We don't contest with what the authorities have done with the charges. We believe her injuries were serious, and could have easily a felony, but the charges he is currently facing shows that the authorities agree that she was the victim of a crime. Her injuries are significant. I don't think the change in the charges is going to effect the restraining orders she has against him (in LA and Vegas)."
Let's really just hope this is the end of this story, because nothing good can come of Ronnie and Jen staying together.
If you or someone you love is involved in a potentially violent domestic situation contact the National Domestic Violence Hotline at 1-800-799-7233 or online here.
Images: Shutterstock.com
Ronnie Ortiz-Magro Was Arrested On Insane Charges
Ronnie Ortiz-Magro from Jersey Shore has gone f*cking crazy again, only this time it's not in a funny drank-too-much-and-cheated-on-Sammi-Sweetheart type of way. Around 3:00am this morning, multiple 911 calls were placed saying that a woman was running through the Hollywood Hills shouting that someone had taken her baby. One neighbor said the woman came to their front door after they witnessed her being attacked by a shirtless man. When the police arrived the woman, Jen Harley, Ronnie's on-again/off-again girlfriend and the mother of his daughter Ariana, said that Ronnie had been chasing her around with a knife and was currently inside their rented Airbnb with their baby. She had sustained some minor injuries.
EXCLUSIVE:
Jersey Shore's Ronnie Ortiz in handcuffs after 3am domestic violence incident. Woman reported being assaulted + that Ortiz had her baby inside home. Police say he wouldn't come out so they broke down door to rescue baby. Coming up live on @FOXLA #JustOneStation pic.twitter.com/Iy6xNg2CJr

— Gigi Graciette (@GigiGraciette) October 4, 2019
When the police knocked on the door of the home, Ronnie refused to come out. Fearing for the baby's safety, police busted the door down… where Ronnie tried fighting them and was "extremely combative." Yikes. I don't need Law & Order: SVU to tell me that assaulting a police officer is a bad idea. He was subsequently tased, handcuffed, and taken to the hospital for an evaluation. He's since been released from the hospital and will be facing domestic violence and kidnapping charges.
The disturbing event comes just 12 hours after the couple interviewed on the street with TMZ, saying they were back together after a month apart and were getting ready for a CBD company launch party that evening. Seems like he partied just a little bit too hard!! BUT HERE'S THE F*CKING GAG: When asked about Jersey Shore co-star Mike Sorrentino, who was recently released from an 8-month prison stint for tax evasion, Ronnie said, "he's jacked, have you seen him? I feel like I want to go to prison for 8 months, he looks good!" CAREFUL. WHAT. YOU. WISH. FOR.

Ronnie and Jen have had a very tumultuous relationship from the beginning. On New Year's Eve, Ronnie filed a police report over Jen chucking an ashtray at his face, leaving him bloodied. Later that day, she reported that when she arrived home, he had broken into her apartment and torn the place to shreds, punched a hole in the wall, smashed a bunch of glass, and flipped her furniture. (Sound familiar? I wonder if he tried to dump her mattress out of the house too.)
A few weeks prior to that, Jen's Las Vegas apartment building released footage of Rahn punching out the security camera installed in Jen's front door. Last October, Ronnie called the Las Vegas police, saying that Jen punched him in the face and gave him a black eye, but didn't follow through on pressing charges.
Do you need a neck brace from all the whiplash yet? Good, there's more. Only a month ago, Jen went on an Instagram story tirade where she claimed that Ronnie cheated on her, even posting a now-deleted photo of him snuggling up next to another girl on a boat. She also accused him of being abusive and a bully. She said that she's bullied by MTV and Ronnie's Jersey Shore cast members because they're "protecting their asset." She pointed to his short-lived romance with Keeping Up with the Kardashians regular Malika Haqq as proof that he's abusive, posting an Insta story where Haqq said, "his love language is very aggressive, it's verbally aggressive, it's physically aggressive, it's just the way he expresses himself."
Clearly, she's not wrong and this is a terrible relationship for everyone involved, especially 18-month-old Ariana. It seems like this will be the straw that breaks the camels back, but then again, Ronnie and Jen got back together after she dragged him from a car, so who really knows. Kidnapping and domestic violence charges sure won't be a walk in the park for Ron, though. Maybe he'll get swole in prison, but I wonder if they get enough yard time for him to maintain his tan? Either way, this is sure to f*ck up any potential Jersey Shore seasons that may be in the works.
In all seriousness, if you or someone you love is involved in a potentially violent domestic situation contact the national domestic violence hotline at 1-800-799-7233 or online here.
Images: Shutterstock.com; Giphy; GigiGraciette / Twitter
Ronnie And Jen Are Starting The New Year With New Assault Charges
Happy 2019, everybody! While some people might set resolutions to lose weight or stop sh*t-talking their boss on gchat, the worst people to ever come out of the great state of NJ, Ronnie Ortiz-Magro and Jen Harley, decided to start their new year with new assault charges. That's right, everyone's favorite walking felonies are having a doozy of a 2019 so far, and it feels like a roller coaster ride. But not like, a fun roller coaster. Like the roller coaster you wait on line for for 4 hours, then goes upside down more times than you expected, and instead of it being awesome you throw up on your crush next to you. (Not that that's ever happened to me, right SIX FLAGS?!). Since it's such a wild ride, I'm here to breakdown WTF is going on with Ronnie and Jen. But please know that by the time this article is published, they could have already gotten back together and conceived another oops baby.

Let's begin our beautiful tale on New Year's Eve. While I was insisting that people take pictures of me with "my date," aka a stranger's Westie named Toby at the all-couples party I attended, Ronnie and Jen were out finding new ways to make a nine-month-old baby learn the meaning of shame. According to E!, "they got in a huge fight and she threw something at his head." Please make a mental note, as this will play into the story later. The article doesn't say if their daughter Ariana Sky was present for this fight, but I can only imagine she was, because Ronnie will want a witness to testify on his behalf. Even if he has to subpoena her.

She certainly can throw things, huh?
Next, TMZ reported that Ronnie is a person of interest in an alleged burglary at Jen's house. Apparently Jen returned home after their altercation to find that her house had been ransacked, and the flat screen TV was smashed. Oh no! How will they watch themselves verbally abuse each other on Thursday nights? Tbh I'm a little suspicious of this break-in, considering Jen called Ronnie saying she had been burglarized earlier this season on Jersey Shore. How many fake times can one person's house be broken into before they learn to dump their toxic relationship lock their doors?!
And finally, last night, People reported that Ronnie filed a police report alleging that Jen threw an ashtray at his head. She was mad about something she saw on his phone (obviously some other girl's nudes), lunged at him, and as he left, she threw an ashtray that busted his nose and lip. And of course, this all happened at a strip club! This location reveal doesn't change my earlier assertion that Ariana was there, because these are the kind of people that would definitely bring their baby to a strip club.  Teach 'em early! But seriously, who would start their year off at a strip club? You have a small child! Just order Postmates and stay in with your kid! If Ronnie really didn't want to start a fight, perhaps they should have had a family-friendly dinner at IHOP instead. At the very least they probably have less ashtrays there.
There you have it! It looks like 2019 is already looking bleak for the Ortiz-Magro-Harley clan. But hey, I'm sure 2020 will be Ronnie and Jen's year!
Images: Shutterstock; Giphy (2)
Are Ronnie And Jen Having Another Baby?
For about five minutes yesterday, I thought the world was ending. Why, you ask? Well because Ronnie Ortiz-Magro and the woman who dragged him from a moving car his girlfriend Jen Harley announced they were having another baby. Sort of. They both shared pictures of a pregnant Jen, which she captioned "baby bump debut," and he captioned simply with the pregnant woman emoji, which is something I find disturbing enough on its own, let alone in reference to someone who should have been sterilized. I thought we had hit our limit for terrible sh*t that could happen in 2018, but Ronnie and Jen having another baby would put us over the limit.
So I started figuring out what I would write in this article other than "those f*cking morons" over and over again (I tried, but my editor said I couldn't!), when it turns out the whole thing is a hoax! These are OLD pictures from the LAST time their unprotected sex resulted in an accidental child that they will irreparably damage and then not pay to send to a therapist. Jen adjusted her caption to clarify the whole thing.
Are you really sorry, though? Because if you didn't want to confuse people, I'm pretty sure you would have said from the start that these pictures were from last year. Don't play coy with me, tt_kittymeow. I see right through you. So what was the point of this? Did they want people to question their intelligence all over the internet? Perhaps they weren't getting enough attention because it's been a minute since they physically assaulted each other, and a pregnancy hoax was the only thing their little pea-sized brains could think of?
So, since they're not pregnant (praise Jesus!), I'm going to use this article to BEG of them to never have another child. Just last week Ronnie was referring to a woman that he was willingly flirting with as a "Jewish Rag Doll." I don't even know what that means or how it is insulting, but I am OFFENDED. So sorry she tempted you into doing embarrassing things on TV when you have a girlfriend and a child, and no free will of your own, right? Always blame the woman!
And let's be real, should the inventor of Ron-Ron Juice and a woman who was banned from Planet Hollywood really be rolling the dice by mixing their genes into another person? Ariana Sky will be lucky if she's able to dodge the rage issues and alcoholism inherent in her DNA, but lightning doesn't strike twice. To put it lightly, a second child would be… screwed.

Not only should these two not have another child, but they shouldn't even be together as a couple. They should be separated by the law and many, many states. Maybe one of them should even move to Asia? I'm pretty sure they've only been dating like a year and a half and he's managed to call her a hoe and threaten to show her sex tape to her 11-year-old son, and she's accused him of being addicted to cocaine and then dragged him with a car while their child was in it. He had to get a sling! Those don't look good on guidos! Normally these are things I would make up about people to make a story funnier, but sadly, every incident I've reported here is true. I'm actually glad I wrote this article because it's reminded me that I've been meaning to call Child Services on them for a while. Brb.
So in summation, it is NOT true that Ronnie and Jen are having another baby right now, but I'm sure we'll be reassessing next year. The holidays + lots of alcohol + hate sex = bundle of joy. So let's all cherish this second child-free time while we can.
Images: @realronniemagro, @tt_kittymeow/Instagram; Giphy
The Worst Celebrity Halloween Costumes Of 2018
When it comes to Halloween costumes, celebrities should really have it easy. All they have to do is choose something fun and non-problematic, pay someone else to make it for them, and go to whatever lame party the Getty Images photographers are at. Unfortunately, there are always some celebs who mess up what should be easy. Some of these costumes are way too over-the-top, while others are just sad, wasted opportunities. While we already dealt with all of the Kardashian costumes this year, here are some other celebrities who could've done better this Halloween. Behold, our ranking of the worst celebrity Halloween costumes of 2018.
Heidi Klum
Heidi Klum hosts one of the biggest Halloween parties in Hollywood, and she always goes all out with her costume. In recent years, she's gotten into prosthetics, and it's officially gone too far. Sure, her Princess Fiona costume is impressive, but I'm getting physically upset looking at it. With her boyfriend as a matching Shrek, it's really more than I can handle. Someone please tell Heidi to relax next year, it's just Halloween.
Luann de Lesseps
According to Luann's Instagram caption, she asked her stylist for an "outfit that says nurse, pop-star, and countess." I'm not sure why that was her desired look, but I'm just getting a slutty race car driver vibe here? Luann looks fantastic and healthy (thank god), but this outfit is just so confusing. Money can't buy you class, but it can definitely buy you a coherent Halloween look.
Frankie Grande
While I am a huge fan of Ariana Grande, her brother Frankie is more than I can handle. His troll costume is the exact brand of extra we've come to expect from him, and I need a f*cking nap. I really hope that paint takes two weeks to come off just as punishment for this costume.
Nina Dobrev
Oh, Nina Dobrev. I'm not sure exactly what she's been up to since The Vampire Diaries ended, but this costume has me concerned. Her take on A Star Is Born is at least a little more creative than a half-assed Lady Gaga attempt, but the execution could definitely be better. The weird cage around her waist is really taking me out of it, and I just can't look at an adult with a pacifier in their mouth. Sorry, no.
Joey Fatone
I never thought I'd say the name "Joey Fatone" in 2018, but here we are. The third most famous member of NSYNC is really trying to give me nightmares with his The Shining-inspired costume, and this will probably keep me up tonight. Also, the horrific wig aside, why does Joey look like he hasn't slept in six years? If anyone has any miracle dark circle remedies they'd like to recommend, feel free to slide into Joey's DMs.
Ronnie Ortiz-Magro & Jen Harley
Okay I thought these two had, like, restraining orders against each other? I won't pretend to know what's going on in the world of Ronnie and his baby mama drama, but this is definitely a weak-ass Joker costume. The Harley Quinn (lol because her last name is Harley) is a bit better, but no one is winning any costume contests here. I'd love to know what they dressed their baby as for Halloween, because I bet it's something sad and outdated.

@heidiklum / Instagram; @countessluann / Instagram; @frankiejgrande / Instagram; @nina / Instagram; @realjoeyfatone / Instagram; @tt_kittymeow / Instagram
All The Reality TV Guys Scheana Has Tried To Date For Attention
As I reflect on Monday's Vanderpump Rules finale, I'm grateful for a few things. 1) Lisa's face as she gleefully bankrupts the two Toms, 2) Human fedora Patrick is out of Stassi's life, 3) Scheana's airtime was limited to five minutes. Bless. Of course, it took Scheana exactly zero days to get herself back in the news. This time, it's for hosting a "viewing party" of the VPR finale with Ronnie Ortiz-Magro of Jersey Shore. Hmm, Scheana hanging out with a male reality star for attention? Where have we heard that before? I guess I'd be pretty desperate to distract from that season 6 performance too. But hitting up a Jersey Shore reboot cast member in the midst of his v public, v messy baby-mama feud? Has to be a new low. Here are the other D-list celebs Scheana's tried to pretend she's dating on Instagram been linked to this year.
Scheana, when even your mom is roasting you like this, you know it's bad:
Scheana Marie's mom told her she looked 'crazy' on #PumpRules due to obsession with Rob https://t.co/4aetrkdAXp

— Vanderpump Rules (@VanderpumpRules) April 30, 2018
Carl Radke
Around January, Bravo gossip started circulating that Scheana had hooked up with Summer House cast member Carl Radke. This wasn't explicitly Scheana's doing, to be fair. Kristen and Stassi were the first to spread this rumor, expanding on their favorite hobby of ruining lives via podcast. But Scheana then immediately took to Twitter,  making a huge deal out of how totally not true these rumors were. If she was actually trying to shut these rumors down, she was about as effective as with the Toca Madera rumors. But I'm more inclined to think she was just thrilled to hear her name coming out of Andy Cohen's mouth.
For what it's worth, Carl ended up confirming that he hooked up with Scheana twice on Watch What Happens Live. His ex-girlfriend Lauren Wirkus specified that he meant making out, not sex, which Scheana of course also immediately responded to on Twitter. Honestly, thank God WWHL doesn't have a call-in feature—Scheana would never leave the house again.
Scheana: *makes a bad joke about Kristen being thirsty*
Last thing I will say about this BS. In the words of Stassi, @kristendoute idk what I've done to you, but I'll GET you a Pinot Grigio. Looking pretty thirsty over there… ????????‍♀️

— ????️‍????Scheana (@scheana) January 30, 2018
Scheana's mom: (*furiously types even worse joke about Stephen being thirsty*) You're doing amazing sweetie!!!!
So @stephenmcgeeee Because Scheana knew where "cups" were at his apt that means they had sex? So lame…Maybe she can get you a cup…you sound a little thirsty! ???? https://t.co/AvnunCob3Q

— Erika van Olphen (@erikavanolphen) January 30, 2018
Robby Hayes
Next, Scheana briefly tried to convince everyone she was dating Bachelor Nation's Robby Hayes. (Quick background: Robby was first on JoJo's season, then went on Bachelor in Paradise, met Amanda Stanton, cheated on her, and weirdly Tweeted a bunch of their emails a few weeks ago. Actually, he could be a perfect match for Scheana.) On February 28, Scheana posted an Instagram of herself with this charmer. And of course, she captioned it with the classic "please start rumors about us" . (I guess that caption has since been changed?)
When asked about their relationship, Scheana has maintained that they're just "good friends" who "get each other" and live in "similar worlds" (aka fake reality TV worlds). Beyond the fact that this sounds like code for "we bang sometimes and the conversation in between doesn't make me want to kill myself," I fail to see how Scheana would have just naturally stumbled upon this "friendship." Scheana Someone DM'ed Robby someone to make this connection, and it's probably the person posting sus Instas about it later. In other words, it's notable that Robby has never posted anything of Scheana. (Though maybe he just doesn't have his iPhone welded to his hand like Scheana does.)
Either way, in a classic Carl "please keep paying me please care about me" Radke fashion, Robby couldn't resist giving US Weekly this final quote: "Whether we have moved on from our unsuccessful love stories on television to our own is still up in the air." Barf. These two really should date.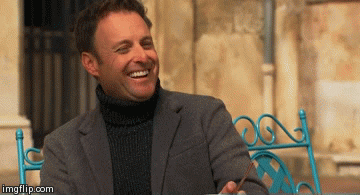 Ronnie Ortiz-Magro
Finally, we get to last night's encounter. Apparently, Ronnie had a rough Monday: in the midst of an argument over whether (now-ex) girlfriend Jen Harley had "sex videos" with an ex, the couple decides to livestream this shit. Highlights include Jen's packed boxes in the background, Ronnie screaming "put your fucking hands on me again I dare you," and, presumably, the quiet sound of their one-month old baby being scarred for life.
So, how does a Jersey Shore cast member unwind from a day like that? Apparently, drives directly over to Scheana's house so she can film the entire evening and upload it to Instagram. Jesus. Guess there's really no scandal too private or dark for Scheana not to want to get in on the 15 minutes of fame. I mean, it's a little too much of a coincidence that the first time they're hanging out is the day Ronnie's name is exploding in the news, right? And if you needed any further evidence that Scheana is desperate for more attention, she says the following in her story. "I mean, while watching the Vanderpump Rules finale, we have our own reality show in my condo."
No Scheana, you do not. In order for something to become a reality show, there has to be an audience for it. And—please believe me—people do not want to see more of you right now.
I'd yell at Scheana a little for not looking out for other women here (any footage of Ronnie other than him quietly weeping was probably rough for Jen to watch), but let's not pretend she's ever cared about that. At this point, I'm just getting genuinely concerned about her need to Instagram all moments of her life. (New theory: maybe she fakes crying on the reunion next week and runs out just to be with her iPhone?)

If we've learned anything from Rob/Scheana + Stassi/Patrick this season, it's that if you're the only one talking about the "relationship," you're probably the only one who thinks it exists. So until a guy comes forward and says "I'm dating Scheana," I'm going to have to start disregarding this nonsense.
That concludes today's round-up of Scheana's extreme thirst. Stay tuned for the day when Scheana posts her next "look at my reality boyfriend" Insta and "accidentally" tags Rob on her tit. I personally can't wait.
UPDATE: Maybe five seconds before we were about to publish this, Scheana opened her mouth again. I literally cannot keep up with this manic episode endless stream of thirst. In an E!News article, Scheana "speaks out" about Ronnie's relationship, sharing the kind words that "not everyone can work, not everyone is compatible." Welp, I guess she'd know.
She also snidely mentions that "they weren't together very long before she got pregnant," as evidence that the couple was beyond repair. All pretty rich coming from someone who made the comment "I know a family is something I want one day whether it's with Rob or Joe from down the street." So yeah. Maybe don't be taking shots at women for their sub-par family planning. All in all, this is the Scheana commentary no one asked for, on a situation she has nothing to do with, in the latest of her many sad attempts to have people give a shit. I think I speak for everyone when I say she should pull a T-Swift and cleanse from social media ASAP. Just please god don't follow it up with an "edgy" new album.
Images: Twitter (3); Instagram (1); Giphy (2)
These IG Comments Between Ronnie & His Baby Mama Are So Messy It Hurts
Yeah, so this is probably shocking, but Ronnie from Jersey Shore might not be such a great guy. If you've been paying any attention, you'll know that his girlfriend Jen Harley gave birth to their daughter in April (apparently, I have not been paying any attention), but now it looks like Ronnie and Jen are over. Moment of silence for a couple that exactly zero of us thought would make it. Grab yourself a drink and get comfortable, because there's a lot going on in this messy tale of cheating and deleted Instagram stories.
Things blew up over the weekend, when Ronnie apparently got mad at Jen for keeping videos of her having sex with an ex-boyfriend. That's pretty uncool of Jen, but Ronnie's reaction didn't exactly win him any moral superiority points. He took to my favorite journalistic medium (Instagram stories, duh) to sound off on Jen:
Note to self, can't turn a natural born HOE, into a HOUSEWIFE, if you find them in the gutter then leave them in the gutter
Yeah, that's a big ol' yikes, and Jen responded with an equally classy Insta story herself:
Can't turn a coke head into a father! Yeahhh buddy

Wow, I love these people. The stories got deleted, but not before the couple literally had a fight on Instagram Live. You guys, I could not make this shit up. Ronnie tried to grab the phone out of Jen's hand while saying "YOU WANT THE FUCKING LIVE SHIT?" Start sending prayers for their daughter to have a normal childhood, and maybe we should set up a Go Fund Me for her therapy appointments.
In the days since this Instagram story fiasco, things have gotten even weirder between the couple. On Monday, posted a statement on his story, apologizing for all the drama he created. "I want to apologize to my family, friends and fans. This is a private matter that should have never been made public. I remain focused on my daughter and she is my number one priority." Cute, but then an hour later he posted a quote about deleting unnecessary people from your life, tagging Pauly D for some unknown reason. What a difference an hour makes. A least now I know the exact time of day that Ronnie Magro likes to drink his RedBull.

Believe it or not, calling the MOTHER OF HIS CHILD "unnecessary" is not even close to the messiest part of this story. At the moment, Jen and Ronnie are still following each other on Instagram, but they've been responding to comments and it's the sloppiest thing I've seen since some of my prime drunken college behavior. But with a kid involved, so things are considerably more bleak.

Tater tot kitty (and the subsequent tt kittymeow) is Jen, in case you weren't sure about that. So yeah, like what the actual fuck is going on here? So many things! A lesbian sex? Getting fked anal?!!! Hmmmmmmmmmm. Really, my reaction to all of this is one big "hmmmmmmmmmm." I have not had enough coffee today to deal with these assholes.

Guys, this might be controversial, but I think Ronnie might not be that smart (I mean, the man did hashtag "father," if that's any indication of his level of intelligence). But this makes no sense. Also, who are these girls commenting shit like this? If you care that much, you should probably realize that Ronnie's not magically going to become a "mans man" (whatever that means) because of some rando's Insta comment. Someone who knows Ronnie and Jen should really get them to deactivate their Insta accounts for a couple weeks and cool down, because this shit is just tragic at this point. Obviously I have no idea if all of the various allegations between the two are true, but either way the petty commenting is v bad.
So Ronnie and Jen are definitely not together at the moment, but it sounds like they might still be living together. Their fight over the weekend was reportedly kicked off when Ronnie told Jen she needed to move out, but other sources say that Jen kicked Ronnie out of his Las Vegas house two weeks ago, after seeing him cheating on the show. Tbh, I don't give a fuck who gets the house, but these two morons should clearly not be living under the same roof right now. Again, their daughter clearly needs ALL the prayers, because oh my god this a mess. Somewhere in Jersey, Sammi Sweetheart is saying a quick prayer of thanks.
Images: MTV; Giphy; @realronniemagro / Instagram (2); @tt_kittymeow / Instagram