The Most Interesting Details We Learned From Olivia Jade's 'Red Table Talk' Interview
If you had told me two years ago that I would be eagerly awaiting an episode of a show on Facebook Watch, I would not have believed you. But Jada Pinkett Smith and the Red Table Talk crew have done it once again, announcing earlier this week that Olivia Jade Giannuli, the celeb daughter-turned-influencer who gained notoriety after her parents bought her way into USC, would be coming to the Red Table. This might be the most exciting episode since the infamous Jordyn Woods interview, and obviously, I had to watch right away.
A little background, in case you're somehow not already obsessed with Olivia Jade. When the college admissions scandal was uncovered in the spring of 2019, one of the highest-profile people involved was Full House star Lori Loughlin. She and her husband, designer Mossimo Giannuli, paid half a million dollars to get their daughters into USC by pretending that the girls were being recruited to the school's rowing team. After ultimately pleading guilty earlier this year, Loughlin was sentenced to two months in prison, and Mossimo was sentenced to five months. Both are currently serving their sentences, which apparently makes this the perfect time for Olivia Jade to break her silence. Here are the highlights of what we learned from Olivia Jade's appearance on Red Table Talk.
Adrienne Really Didn't Want Her There
Before Olivia came to the table, the episode opened with a discussion between Jada, her daughter Willow, and her mother Adrienne. Adrienne shared that she was not in favor of bringing Olivia Jade on the show, saying that she "found it really ironic that she chose three Black women to reach out to for her redemption story." She added that Olivia coming on the show was "the epitome of white privilege," and argued that Olivia would "recover whether her ass was sitting at this table or not."
During the interview, Olivia seemed to have a good understanding of her privilege, and was clear that she doesn't expect sympathy from anyone. Adrienne wasn't afraid to give her a hard time, saying that with all the privilege Olivia has had throughout her life, "it's very difficult for me to feel compassionate about you." To her credit, Olivia took the criticism in stride, saying "I didn't come on here to win people over," and that she just wants to apologize and tell people she's aware that what she did wrong.
She Didn't Know Everything That Was Happening During The Application Process
Unfortunately, they didn't dive too deep into the particulars of what went down during the application process. Personally, I wanted a detailed explanation of how those rowing machine photos came to be, but alas, I didn't write the questions. Olivia did, however, say that she wasn't fully aware of what was happening during the application process, and that she thought her parents were just making a donation like all her other rich friends. She did address specifics of her application, saying that she didn't write some of the things that were made public. Basically, she said she wrote an essay about her YouTube channel, and then someone else swapped it out for some bullsh*t about rowing.
She also said that when the scandal initially became public, she still didn't really get what happened. When asked if she was immediately angry with her parents, she said, "to be honest, I wasn't angry, because I didn't have a good understanding of what happened." She also said that she never went back to USC because she was embarrassed, and that she knew she "shouldn't have been there in the first place."
Olivia Hasn't Talked To Her Parents In Prison
Both Lori and Mossimo have been in prison for several weeks now, and at the time of filming this interview, Olivia still hadn't spoken to either of them. She said something about there being a quarantine period, and there's no in-person visiting due to COVID, but I'm not sure how that affects phone calls. Olivia didn't seem to know either, saying that she's basically just waiting to hear from either of them whenever they're allowed to call.
It Seems Like She's Learned A Lot
I'm not trying to give too much credit to Olivia Jade, but overall, she came across well in the interview. She was never defensive, she seemed more interested in listening than speaking, and she openly admitted that what happened was wrong, and she's embarrassed she didn't realize it at the time. She also addressed her silence in the aftermath of the scandal, saying that for a long time, she wasn't allowed to say anything because of the legal situation. She insisted she's "not this bratty girl that doesn't want to change anything," and brought up some of the volunteer work she's been doing. Basically, her media training worked, and even Adrienne seemed impressed by the end of the interview. At the end of the day, she's still a rich girl who did some problematic sh*t, but at least it seems like she's trying to learn.
It's Unclear What's Next
Over the year and a half since her fall from grace, Olivia Jade has mostly kept a low profile, taking lengthy breaks from Instagram, and only uploading two videos to her YouTube channel. In her interview, she didn't make any big announcement about what she's planning to do in the future, but she did hint at a return to YouTube. She spoke about how her past videos were all focused on her world, and said that when she goes back, she wants to show that there are bigger problems in the world outside her bubble. Unclear exactly what that means, but I think it's safe to say she's not just going to disappear forever.
Obviously, Olivia Jade is going to be fine no matter what, and she doesn't really need our thoughts and prayers to make it through any of this. But her Red Table Talk interview was an encouraging sign that she has been able to take a step back and learn about how the world actually works, and how she was able to get opportunities and treatment that most people would never have access to.
Don't miss out on any pop culture or entertainment news. Subscribe to our weekly newsletter here. 
Images:  DFree / Shutterstock.com
Lori Loughlin Will Plead Guilty In College Admissions Scandal
Guys, it's the end of an era. Over a year ago, Operation Varsity Blues, a college admissions scam implicating Lori Loughlin and her husband Mossimo Giannulli, their daughter Olivia Jade, Felicity Huffman, and about 50 others, broke. Well, a lot has happened since then. Felicity Huffman was sentenced to and served her 14-day sentence. Other parents were ordered to pay hefty fines. But the lone holdout in all this was Lori Loughlin, who seemed determined to assert her innocence at all costs. But that evidently didn't last, because on Thursday, news broke that Lori Loughlin and her husband Mossimo Giannulli had agreed to take a plea deal. Alexa, play "End Of The Road" by Boyz II Men.
The US Attorney's Office in the District of Massachusetts said Loughlin and Giannulli have agreed to plead guilty to conspiracy charges. As part of the agreement, Loughlin will be sentenced to two months in prison and Giannulli will be sentenced to five months, subject to the court's approval.
Giannulli and Loughlin were accused of paying $500,000 to get their two daughters into USC, a scheme that involved bribery and fake rowing pictures. But the plea deal comes as a bit of a surprise, considering as recently as two weeks ago, Loughlin was clinging to her innocence more tightly than I'm clinging to the foolish hope of having any semblance of a summer this year. In January 2020, they asserted they "did NOT bribe the former Senior Associate Athletic Director Donna Heinel," according to TMZ, reasoning that though they paid $500,000, it could not have been a bribe because they made the check out to USC. They also argued, "USC invites donations like the ones Lori and Mossimo made to the school" as an "institutionalized form of admission for a price, and in no way, shape or form bribery." They also planned to argue that they never submitted fake rowing photos of Olivia and Isabella to get them on the USC crew team, though they definitely did take the photos.
Basically, their whole plan was to put all the blame for bribery on Rick Singer, the ringleader of the whole scheme, and claim they were simply making a hefty donation to USC, not a bribe. Sure, like when I drink three glasses of wine, I'm not binge drinking, I'm wine tasting.
Two weeks ago, a judge denied a motion to dismiss the charges against Loughlin and Giannulli, which alleged that the government had botched the investigation and failed to turn over certain evidence in a timely fashion. But now, she's taking the deal, and with it, some nominal prison sentence that she probably won't even serve half of. Honestly, I'm a little disappointed we didn't get to see her dressed-up "affluenza" plea play out in trial. But I can't wait for the movie adaptation of this whole scheme!
Images: Kathy Hutchins / Shutterstock.com
Olivia Jade's Fake Rowing Resume Got Leaked & It's So F*cking Funny
It's been a while since we really talked about what's going on with Lori Loughlin's legal situation, but there have been some important developments in recent weeks. We don't yet know when Lori and Mossimo's trial will start, but as the legal process moves forward, we've gotten more information about the details of the case, and the whole thing is basically like a car crash that I can't look away from. Or like, a rowboat crash that I can't look away from.
Today, a key piece of evidence in the case was released: Olivia Jade's rowing resume that was submitted to USC. Obtained by TMZ, the resume contains a detailed list of Olivia's crew achievements, and I'm obsessed with it. Quick reminder, in case you haven't been following this whole thing closely: Olivia Jade has never rowed a day in her life. Keep reading if you want to feel better about using a friend as a reference on your job applications.
As a coxswain (the person who steers and keeps the pace on the boat), Olivia's skill set is listed as "Awareness, organization, direction and steering." As someone who is admittedly not a rowing expert, I have a few questions. Like, how does organization actually factor into this? Does she mean like, organizing stacks of paper? Keeping a planner? I don't really think there's much in a rowboat you'd need to keep tidy, but I'm glad she's so organized. Also, are direction and steering not kind of the same thing? If someone told me they were good at steering, I would assume they could handle left and right. Whatever, I didn't get into USC for rowing, so what do I know?

The craziest part of the resume is definitely the level of specificity it gets into about Olivia's past rowing results. It lists specific finishes for several competitions, including Boston's prestigious Head of the Charles Regatta. She also lists three college programs that she's done, which all sound like they would be pretty intense. Did Olivia Jade, or whichever assistant wrote this, not realize that this amount of information could've been pretty easily fact-checked? If she knew she was going to get in regardless, why not just be like "yeah I used to row"? Everyone knows that when you're lying on a resume, you have to keep things general enough that you can't be easily caught! What is this, amateur rowing hour?
In the final paragraph about her achievements, the resume says that "she is highly talented and has been successful in both men's and women's boats." Smh, she really did too much. Again, as long as the check cleared, she knew she was going to get in! Why go on and on about how talented she is when she probably doesn't even know the difference between port and starboard? Are you impressed by my boat lingo? Okay, moving on.
In addition to the most padded resume ever, we've recently gotten some insight into just how Lori and Mossimo plan on talking their way out of this whole situation. Basically, no one is disputing the fact that they paid $500,000 to get their daughters into USC. But according to court documents from December, Lori and Mossimo's plan is to argue that they believed the payments were "legitimate donations" to the University. Basically, they're saying they thought they were doing normal rich person shady sh*t, not ILLEGAL rich person shady sh*t. An important distinction, truly. If that were true, I'm not sure why the whole rowing team charade would've been necessary in the first place, but hey, I've never bribed my way into college.
Olivia Jade at the beach for some "rowing practice", probably:
More recently, more court documents showed that Lori Loughlin is also accusing the US Attorney's Office of withholding evidence that confirms her story. According to the documents, the government had interviewed a witness that corroborated that she thought the donation was legit, but they were hiding this information to make her look guilty. Over the weekend, the case's prosecutors fired back at this allegation in what has to be one of the best legal clapbacks ever.
In the statement, the prosecution says that the witness had not yet been interviewed at the time Lori claimed the government was withholding the evidence. They said: "The government has broad powers, but they do not include mental telepathy or time travel. The government cannot disclose witness statements before the witnesses make them." Lmao, they really said time travel.
So far, there's no trial date on the books, but Lori has another status hearing at the end of this month, so there could be a date set then. It's really too early to guess what will happen once Lori and Mossimo go to trial, but if the outcomes of some other admissions scandal cases are any indication, they should be scared. Last week, Douglas Hodge was sentenced to nine months in federal prison for paying $850,000 to get two of his kids into college. That's the longest sentence for any of the parents yet, but Lori and Mossimo could be looking at similar sentences if things don't go their way. Should've taken the plea deal like Felicity!
Images: Shutterstock; TMZ; oliviajade / Instagram
Olivia Jade's Return To Instagram May Not Be What It Seems
You guys. It's happening. I thought this day might never come, but Olivia Jade Giannuli has officially returned to Instagram. In case you have no idea what I'm talking about, Olivia Jade is Lori Loughlin's daughter, and she was one of the biggest players in the infamous college admissions scandal that broke earlier this year. After Olivia Jade's time on the USC rowing team was exposed as a total scam, she went totally dark on social media. Her YouTube channel has been dormant for months, and before today, her last Instagram post was in February.
I didn't care much about Olivia Jade before the scandal broke out, but it's fair to say that her whereabouts have become sort of an obsession for me in the last few months. There have been some paparazzi photos of her, and last week many people texted me about a reported sighting in Tuscaloosa, Alabama. Random, but I'll take what I can get.
But now, the wait is over, because Olivia Jade posted on Instagram today for her mom's birthday. This seems like a pretty normal reason to post on Instagram, but I have a theory that the layers here go deeper than it appears. Come with me as I dive down the rabbit hole of what (I think) is going on behind the scenes of Olivia Jade's return to Instagram.
First, let's all get on the same page about Lori Loughlin's birthday. Her birthday was Sunday, July 28th. In other words, it was yesterday, if you're reading this on Monday. Obviously, Olivia Jade said in her caption that her post was a day late, so she knows when her mom's birthday is. Bella, Lori's other daughter, posted for her mom's birthday 11 hours ago as I'm writing this, which would translate to about 8pm California time. Not super early in the day, but an acceptably on-time birthday post.
Olivia Jade then commented on the post five hours ago right now, which would be like, 1am in California. Weird that she was so behind on this, but we know that she saw the post at least five hours ago. Which means that, even if she forgot about her mom's birthday, she would've been reminded five hours ago when she saw Bella's post. But then she waited four more hours to post her own photo, making it officially one day late. She also posted before 7am California time, so all of this is making me think that she just doesn't sleep. (Same, girl.)
Now that we've got the timeline down, we need to talk about a piece of information that's crucial to my theory. Recently, all of the anonymous sources with mysterious knowledge of the situation have been saying that Olivia Jade and Lori Loughlin are not on good terms. According to the reports, Olivia was reportedly furious with her mom over the admissions scam, because she didn't even want to go to college in the first place. She had a booming career as a vlogger and makeup guru (I hate 2019), and her involvement in the scam totally tanked those opportunities. If I was in Olivia Jade's position, I'd probably be mad too.
These reports are the reason I'm thinking deeper about Olivia Jade's post. If I had to guess, she saw Bella's post, and wasn't going to post anything herself at first. But then, four hours later, she realized that not posting was just making people talk more about the reported rift between her and her mom. Even if she hates her mom, she probably doesn't want the entire world to know, so she posted a photo (a day late) to hush the rumors. Of course, she could've just forgotten to post yesterday, but deciding to post on Instagram after staying silent for so long feels to me like a calculated decision.
In terms of Olivia Jade's future as an influencer/blogger/whatever, it's probably a good move for her to start working her way back onto social media. Before the scam was exposed, she had a huge, loyal following, but that's basically been squandered in the last six months. If she wants to work with brands again in the future, she has to start making content again at some point. She's still so young that I feel like she can bounce back if she plays her cards right.
Interestingly, a brand new People report says that Lori Loughlin had a small birthday celebration on Sunday after going to church, and that both Bella and Olivia Jade were in attendance. Maybe they're working on making their relationship better, but then it seems even stranger to me that Olivia would wait to post until this morning.
I would say that I'll be monitoring Olivia Jade's Instagram closely in the next few days, but I've already been doing that since February. I'm an Olivia Jade truther, that's just what my life is about now.
Images: oliviajade, bella / Instagram
4 Secrets Nobody Tells You About Applying To College
In light of Loughlin-gate, colleges everywhere are being heavily scrutinized for how they admit students. Which, hi, they should be! I worked for a university's admissions office for four years, and I was absolutely horrified by what these celebrities were able to get away with. *cue Grandpa voice* In my day, it didn't f*cking work like that. Or maybe I just wasn't aware of that part? In any case, if you don't have rich parents willing to commit fraud, go to prison, and waste a quarter of a million dollars on you because you're too stupid/lazy to do it the right way, let me help you out. I have some expertise in the area of applying to college that I don't think a lot of people are aware of. These tips apply to both undergrad and grad school, and even if they don't work for you, doing these things definitely won't hurt. Remember, you're an Elle Woods, who busted her ass to be smart enough for Harvard even though her daddy could have def written her a check. Don't be an Olivia Jade. Nobody else will tell you these secrets about applying to college—not your guidance counselor, and not one of those giant books that list every stat of every college in the U.S. that your mom forces you to pore over (or was that just my experience applying to college?). Either way, you are welcome.
1. You Need An Edge

Let's say you did everything right. You studied hard, got good grades, and took standardized tests six f*cking times for the same relative score. (Just me?) The problem is, there are thousands of other people exactly like you who are also applying to college. Same classes, same programs, same grades, etc. So why would they pick you over them? This is where your edge comes in. It used to be enough to have a 4.0 and high test scores, and now that's somehow the basic standard. So especially if you're below that threshold, you need something that makes you better/different than those identical kids. For me, it was my artist portfolio, because I went to film school for animation. Grades and test-wise, I was perfectly average for my school, but being a pretty good artist pushed me to be more competitive. If you have no talent in anything (sorry), find something else to do. Do a ton of community service, especially if it's related to your major. You can help organize some kind of charity event that you can brag about later. It's even better if it's relevant to your field. Like, if you're applying for psychology, maybe volunteer at a clinic, or try to get some research gigs to pad your resume. Whatever it is, try to come up with something that makes you better than average. Your edge can also be that your daddy bought a building (ugh), but let's hope the school at least cares that your grades are good enough to actually attend the school, too.
2. They Keep Track of Contact

This is a weird one that I'm not sure every school does, but a lot of them do. Plus, it can't hurt. Schools keep track of how many times you contact them to gauge your interest. It reflects poorly on admissions if they send out a certain number of acceptances and most people choose somewhere else. They really like to say sh*t like, "Oooh sorry, we only have a acceptance rate." Whatever. Anyway, they are way more likely to accept you if you seem super stoked to go there and are, in their eyes, a guaranteed acceptance. This is why you have a way better chance of getting in (it's like 30% higher) as an early decision or early action applicant. Early decision means it's binding (if they accept you, you have to go) so only do this for your top choice, but early action means you still get to choose, so apply early to every school that offers it. In addition, contact them as often as you can without making it weird. You have to have legit reasons. Email admissions and tell them this is your first choice school if it is. Use all of your stalking skills for good (for once) to contact the head of your program. Tell them how much you want to be there for specific reasons (that you then list out). Go on a tour at the campus. Set up an interview if possible. Anything that is attached to your name will be logged, and this can very much be your "edge" when it comes down to you and an identical student. You showed more interest than Generic Good Students A-Z, so hopefully they'll cancel each other out.
3. You Can Go Straight To Professors

Furthermore, stalking your future professors can also count as contact. But again, like, respect their privacy and don't be creepy about it. What I mean is if you really want to go to this school, figure out who will be teaching you in whatever department you think you might want to major or take classes in. Did one of the head professors write a book? Read that f*cking book and email them about how much you loved it, and you can't wait to learn from them for these reasons, and you'll be applying in Fall 2019 so please look out for you. Did a professor work on one of your favorite movies? Same thing. Ask if they have tips for your portfolio for your application. No one does this, so they'll probably be flattered and forward your email to the department head/admissions committee with a recommendation. If they never respond, no big deal, it didn't do any harm. Unless of course you called their personal cell phone or showed up at their home. Don't do that.
In all seriousness, though, cold emailing people is a useful skill you should start learning before college, because you have to do the same sh*t for jobs in the real world, only then they call it "networking". The sooner you start practicing, the better you'll get at it.
4. They Check How Dumb Your School Was

This one I found both funny and offensive. Admissions offices weigh your GPA based on how well your previous school is ranked, similar to how you get a weighted credit by taking an AP class. I went to an okay public school, where I graduated with a 3.8 GPA. My friend got into the same college as me with a 3.0. I was like, um, why and how? It's because he went to a highly ranked college prep boarding school in Connecticut or some sh*t. His 3.0 was weighed higher than my 3.8, because I went to a dumb school and he went to a very rigorous program. This is important to know, especially when you're up against identical students with perfect grades from better schools. If your current school is not ranked super high, your grades need to be even better, and you'll need that edge even more. Don't be discouraged, though. I turned out fine, and I still don't even know basic geography.
Hopefully these tips will help you out before you start sending out applications! It's never too early to start contacting people and planting those seeds. Do you have any more advice to people applying to school? Let me know your secrets in the comments!
Images: Shutterstock; Giphy (4)
Here's How Olivia Jade Is Reportedly Handling The College Scandal
It's been weeks since news of the celebrity college admissions scandal broke, and it's still one of the biggest stories in the news. While I'm not surprised that any of this stuff was happening behind closed doors, the scandal has still been shocking for different reasons. First of all, I never thought I would be this invested in the life of a teenage YouTuber. I hate to admit it, but I care deeply about what's going on with Olivia Jade. In the past couple of weeks, there have been dozens of stories and rumors going around about Olivia and her family, and it's tough to keep track of what's going on. Let's do our best to run through the most important Olivia Jade stories that have been going around.
First off, Olivia allegedly isn't talking to her parents, and is staying with her model boyfriend, Jackson Guthry. Olivia's friends are apparently urging her to reconnect with her parents, because they maintain that Aunt Becky and Mossimo were just trying to do what's best for her. I feel like if her parents really wanted to do what's best for her, they made a few small mistakes. Like, maybe they should've let her develop a work ethic on her own, and also maybe they  shouldn't have committed felonies that would end up humiliating her publicly and ruining her career. But then again, her mom does duck face in pictures, so maybe she went to the Regina George's Mom School of Parenting, and just didn't know any better. She probably paid half a million dollars to get in there, too.
Olivia's own friends might be the only ones who are supporting Olivia's parents, because her parents' friends are reportedly distancing themselves because they're "so disgusted." Um, I'm sorry, but buying your kids a college degree is far from the biggest scandal in Hollywood. I wonder if all these rich people were as quick to react when their friends got #MeToo'd. But Danny Tanner is standing by their side, and I'm sure Uncle Joey is too. I bet they think the whole thing is despicable, but based off Full House, they'll take whatever they can get in terms of friends. John Stamos has yet to make an official statement, and the Olsen twins probably don't remember who Lori Loughlin is.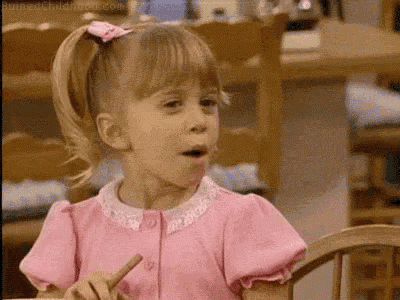 It's reported that Olivia feels like she's a victim in the situation. Look, the way society works these days is that every week, we find a new witch to burn at the stake for the sake of entertainment, and to feel better about ourselves. Right now, Olivia and her parents are said witches. I'm sure a lot of people would disagree that she's a victim, but she didn't even want to go to college in the first place—her parents actually made her do it. She wanted to focus on her beauty brand, and is now losing deals left and right. Love her or hate her, she actually worked to build her brand, and now she's watching it crumble. If she really didn't know what her parents were doing, I actually sort of buy that she's a victim here.
Olivia and her sister have also reportedly dropped out of USC because of "bullying." I totally buy this, because I would probably do the same thing if I was in their situation. USC said they were resolving whether or not the students involved in the scam should stay or go on a "case-by-case" basis, but they are claiming these girls haven't dropped out…? Wait, what? So my guess is that Olivia Jade and Bella leaving is more of a "You can't fire me because I quit!!" scenario to save face.
The media is also doing whatever they can to unearth past info on Olivia and Bella (oh, that's her sister we keep forgetting about, BTW!). Bella apparently was on the lower spectrum of the average expectations for students admitted to USC but there's no word on Olivia's grades. However, this rando YouTuber said she went to the same school as Olivia Jade for ONE WHOLE WEEK, and while they never spoke at all, she's pretty sure Olivia didn't do that well if she was off making videos and mingling at NYFW instead of doing six hours of homework every night. Okay, chill. There's no way you were actually doing six hours of homework every night in high school. Let me just say again that this chick never even spoke to Olivia Jade. Does breathing the same air as a celeb mean that you're an accurate resource for their personal life? If so, stay tuned for my upcoming YouTube video where I talk about whether or not Kylie will be friends with Jordyn again, because one time my cashier at Urban Outfitters modeled with them for Yeezy, so I apparently have the authority to talk about it.
Ok it's been 2 weeks where is Olivia Jade's apology video

— CJ (@chaneljanssen) March 24, 2019
So we don't really know about Olivia's high school accomplishments, but she did say on a radio show that she loves when teenagers DM her for advice on applying to college. First off, young, impressionable, innocent girls, here's your college admissions life hack: TALK TO YOUR COLLEGE COUNSELORS, NOT A YOUTUBER MAJORING IN COMMUNICATIONS. While this is distressing, I'm more surprised that Olivia actually reads those DMs. I thought they'd be lost amongst requests from guys who live in their moms' basements berating her looks or asking for feet pics, but I guess she actually sees (and reads?!) those DMs from her fans. I can barely bring myself to respond to people from my college or randoms messaging me on LinkedIn trying to ~network~. Either she's a really good samaritan who would deign to give BS college advice (which I doubt) or she doesn't even engage with said DMs but is trying to make herself look relatable and wholesome by saying she's DMing these fans.
Since the scandal broke, Olivia and Bella have been lying low—no social media posts, no paparazzi shots, nada. Bella's profile is on private, and sources close to Olivia Jade claim she says that she's also "staying off social media." And by "staying off social media," I mean she's probably only posting Instagram stories using the close friends feature. THE STRUGGLE. My shrink always says to me, "Instagram isn't reality, it's just a highlight reel." But what could Olivia possibly be highlighting right now? She won't even go out in public. However, her boyfriend's Instagram comments section is lit with zingers like "How much did Olivia Jade pay you to get in her?" Maybe be a good boyfriend and turn off the comments for Olivia's sake, dude.
Sources are also claiming that Olivia Jade's application for a trademark request got rejected because it had poor punctuation. Um, okay. I believe Olivia filled out that trademark request herself as much as I believe she filled out her own college applications (she didn't). She's said before that she has an assistant (again, WHY do you need college?), so I'm sure someone else filled out the thing.
Live look at Olivia Jade filling out legal paperwork:

The rejection also said the request was too vague about what beauty products she wanted to hawk. They wanted her to be more specific than just saying "concealer" and "lip kits." As someone who uses her fingers to apply makeup, I don't see how much more specific you can get, but YouTube beauty gurus are in a league of their own. I've seen these makeup tutorial videos. They're so complex, and involve such finesse that I'm pretty sure these influencers could have been asked to paint the Sistine Chapel if they were alive back then. Meanwhile, I'm wearing mascara from CVS and haven't bought foundation in like, a year.
Okay, glad we're finally all caught up on Olivia Jade. I definitely deserve an edible and a nap after writing an essay that involved more research than Olivia Jade ever did during her time at USC. I'm still impatiently waiting for her or someone from her family to make a public statement, but until then, rumors and TMZ reports will have to do.
Images: @enews / Instagram; @chaneljanssen / Twitter; Giphy (2)
I Grew Up With The Wealthy & Connected—Here's Why The College Scam Shouldn't Surprise Anyone
I'm a person who's followed celebrity news since I was a kid (like, I had subscriptions to Us Weekly and PEOPLE in fourth grade), and even I did not anticipate the celebrity college admissions scandal blowing up like it has. When the news first broke, I was like, "Perfect. Now that Aunt Becky is relevant again, I can segue more easily into the story about how two women at Friendly's said I was a dead ringer for her when I was 16." Also, if we're being honest, I would drop $500,000 just to not have to endure the embarrassment of having a child who unabashedly calls themselves a "YouTuber" and "influencer." But beyond that, I was pretty unfazed about the news, because where I grew up, people have been fleecing the college system for years.
Full disclosure: I come from a WASP-y family. I was raised to not take that identity seriously, but to actually find humor in it. That led me to writing satire for a society website called Guest of a Guest, where I make fun of the culture and the people who try so hard to swindle their way into it all the time. I even make fun of myself for falling prey to it: I actually made the GofG list of "Most Pretentiously Named Socialites," my dog is literally related to the Kennedy's dog (plus I had relatives that worked for that administration), and I attended a boarding school at which my family boasted a really long legacy (although I only lasted a year). But thank god my family encouraged me to form my own identity, because otherwise, that would've made me the biggest douchebag. (I'm still a douchebag because I make snarky remarks about celebs for a living and literally highjacked an article about this scandal to talk about how someone once said I look like Aunt Becky, but at least I'm not wearing a cashmere sweater draped around my shoulders while doing it.) My parents and grandparents would be disappointed if I was too lenient on the WASP identity because it's tacky and lame to go into superfluous details about that lifestyle, but for the sake of illustrating how common it really is to game the college admissions system, I'm willing to risk sounding gauche, because it does need to be aired out.
First off, I'm proud of the family I come from, because while we were all given a great education, my grandfather taught us humility and the importance of a good work ethic. For the record, my family never once tried to buy their way into schools they didn't deserve a spot at, and I am grateful they didn't. Having access to great education and other perks is wonderful, but my parents really wanted to instill in me that there's so much more to life than going to a name-brand undergrad program straight out of high school.
But I grew up surrounded by and summering with a lot of ritzy prep school kids who didn't share the same beliefs (even the fact that I use the word "summer" as a verb is a huge tell). So I guess that makes me a ritzy prep school kid as well. I took a gap year after high school and did a program abroad, and the very first day of my program, I talked to a girl who went to an elite New Hampshire boarding school (I'll let you figure out which one), and she made it very known that she was attending Harvard in the fall. We took classes at a tutorial college and she would skip class and refuse to do homework because, "I'm going to f*cking Harvard." Ok, Elle Woods.
But some things she said would make me seriously side-eye. This chick was all too open about how lavish her family's lifestyle was and how liberal her dad was with his AmEx (only later on, he got tried for embezzlement). Ok, whatever. But one big piece of info she kept quiet about? Her grandfather was the president of a foreign country. Yeah. So I had to wonder if she got into Harvard solely on her own merit.
did any one else just assume that celebrities paid to get their kids into college and are shocked that it's actually illegal

— jaboukie (@jaboukie) March 12, 2019
This is not just me being salty—Harvard literally admitted that they let in wealthier people in hopes of getting more money from them, as if they need it. I even recall asking my parents how the hell our neighbors got all three of their kids into Harvard. Sure, they went to a really great New York prep school, but they also let the Harvard squash coach stay in their guest house for the summer.
I have tons of anecdotes like these, but I'll save the rest for my book. When I was having dinner with my parents after this whole story broke, I went into the conversation thinking it was funny as f*ck that these people were finally getting called out so publicly, while my parents were disgusted. Huh?
I brought up the story about my neighbors, and my mom said, "That's different. Those kids are smart." Is it different, though? It's just using your privilege, wealth, and access to get what you want. Maybe overt wire fraud isn't involved, but your hands are not entirely clean.
Now that the Hollywood Bribery Ring has been busted, the only thing helping rich kids get into college are legacy admissions, private tutors, board member connections, unpaid summer internships, interview coaches, and a lifetime of Ivy-bound grooming!!!

— Bess Kalb (@bessbell) March 12, 2019

What's even funnier to me is that my parents were outraged by Lori Loughlin and Felicity Huffman paying someone to falsify their kids' SAT scores. I don't see the big difference between that and donating a building, or giving free lodging to somebody who works at the school. And whether you're committing blatant fraud, or just throwing money to get your kid into a school you're not confident they could be accepted to on merit alone, you're doing a disservice to your child. Like, I know a girl whose dad is a higher-up in finance, and he secured her a job where he works, along with an elite education. When it came time to take the CFAs, she couldn't pass the test, even after her third time. So she wasted her time and energy (and Daddy wasted his money) on a career she wasn't cut out for, and she had to endure the humiliation of being fired from a company at which her father is a huge mover and shaker. I'm confident she's not the only story like that. I mean, Olivia Jade barely went to class at USC after her mom spent hundreds of thousands (and risked prison time) to scam her way in! Do you think she was really going to graduate with honors and a set career path in anything but makeup videos? No. An elite education, a trust fund, and two brain cells to rub together can't ultimately guarantee you success.
Job interviewer: Tell me about your time at USC
Olivia Jade: pic.twitter.com/qzDMWsyVxK

— Betches (@betchesluvthis) March 15, 2019
But ultimately, what I think should be on trial here is the antiquated education system that American society shoves down our throats. This stifling structure should be questioned because only a small percentage of kids actually thrive in that environment, and it's sad that parents are wasting money to force their way in. It's a detriment to their kids' personal growth, and pretty much everyone's personal growth, that we all think graduating college by 22 and adhering to a suffocating system like that is the only way to be successful in life. The VP of Google (F*CKING GOOGLE) even said that having a high GPA or going to an elite school has never been an accurate litmus test of whether or not you'd be a promising employee there (yet they funnel in Ivy League grads with 4.0's so…what the hell?). But until we realize that it really does not f*cking matter where you go to undergrad, wealthy, connected people will continue to finesse their wealth and connections to get what they want—just like they do in every other facet of society.
Images: jaboukie, bessbell, betchesluvthis / Twitter
Who Is Lori Loughlin's Influencer Daughter Olivia Jade?
It's been a pretty crazy week. We lost a whole day to the Instagram Blackout of 2019, and there's been way too much Bachelor/Bachelorette news to keep up with. Despite all of this, the week's biggest story has definitely been the college admissions scandal. Earlier this week, more than four dozen people were indicted for fraudulent practices, mostly involving falsifying test scores. At the center of the investigation is William Rick Singer, a businessman who facilitated all of the crimes that went down. Now, it's officially the biggest college admissions scandal ever prosecuted in the US. When the story first broke, we were all focused on the celebrity angle, with beloved TV stars Felicity Huffman and Lori Loughlin both being indicted. After that, we turned our attention to how all of this actually went down.
It's no big surprise that the college admissions system is corrupt, but seeing concrete examples of how rich people cheated the system still stings a little bit. When I wasn't happy with my ACT score, my mom just bought me a practice book that I pretended to use like a normal teen. Also, I mean, I already assumed rich people were bribing their way into colleges, but I always thought it was slightly more subtle, like by sponsoring buildings, not buying a fake SAT score. I wish I'd known that was an option this entire time! Oh well.
At the center of this whole mess is Lori Loughlin's daughter, Olivia Jade. You've probably seen her face and heard her name a lot in the last few days, but if you're like me and you're blissfully unaware of teen influencers, you probably don't really know anything about her and have probably been asking yourself, "who is Olivia Jade?" but been too ashamed to Google it. I'm about to change that, so you're welcome!!
First and foremost, Olivia Jade is a freshman at the University of Southern California. As we all know, she worked hard to earn her spot on the crew team, and she's on track to be the team MVP this season. Just kidding! Her parents paid a quarter of a million dollars to have her falsely designated as a crew team recruit, allowing her to basically be automatically accepted to USC. She definitely hasn't gone to a single practice, but to be fair, I wouldn't want to wake up at 5am to go rowing either.
This clip from one of her YouTube videos last year has gone viral (for obvious reasons) in the wake of this week's news:
Olivia Jade said that she only wanted to go to college to party and go to football games… are we really shocked that her mom was involved in a bribery to get her admitted to USC??? pic.twitter.com/8t3qdZUzIP

— Mal (@bbmalxo) March 12, 2019
That's a major yikes. I mean, I went to college for the game days and the parties too, but I also needed to get a degree so I could, like, get a job and make money for the rest of my life. So obviously Olivia Jade wasn't there for the right reasons, but what did she actually mean when she talked about trying to "balance it all"? Her career as a YouTuber and influencer, of course!
Olivia Jade started her YouTube channel back in 2014, and she now has nearly two million subscribers. Her videos are mostly about beauty and fashion, and I won't pretend that she's not one of the most stunning 18-year-olds I've ever seen. Pretty sure I was a sweaty disaster at her age, but I'm not mad about it. Because of who her mom is, Olivia has always had a lot of opportunities, but last year she really upped her brand game with her very own Sephora collaboration. The first product in the collection was a highlight palette, because there definitely aren't enough of those in the world.
Obviously Olivia Jade and her family are in some legal hot water right now, but that's not the only problem. Yesterday, Sephora responded to concerned customers on Twitter, and announced that they're ending their partnership with Olivia Jade immediately. Sucks for her, but at least she'll have her college education to fall back on!
Hi there, After careful review of recent developments, we have made the decision to end the Sephora Collection partnership with Olivia Jade, effective immediately.

— Sephora (@Sephora) March 14, 2019
Meanwhile, on the Sephora website, people have been leaving totally savage reviews on her product page. There are lots to choose from, but this is my personal favorite. I've really been looking for the perfect highlight to skip class, so I'm glad I found it.

Olivia Jade still hasn't made any kind of statement about the scandal on her social media accounts, but I can't wait to see her string together a sentence about the legal system. In the mean time, Twitter has been absolutely on fire with memes about Olivia, and I fully can't keep it together in the office right now:
olivia jade failing her SATs but then hearing her mom bribe the teacher pic.twitter.com/GsWmi4kk7r

— molly (@dyonvi) March 12, 2019
I'm always down for a Britney Spears meme, any time, anywhere. People are also joking about the potential legal trouble Olivia Jade could be facing, even though it seems like her parents are the ones paying the price:
olivia jade clearing out her dorm room at usc pic.twitter.com/FLC8ZgH7kw

— rosie (@bethecowboys) March 12, 2019
As for Olivia's USC education, the latest reports are that she and her older sister Bella won't be going back to school after spring break because they would be "viciously bullied." That's probably true, but it's also unclear whether they'll even be allowed to go back. USC has said that they'll be making decisions on a case-by-case basis, and no decisions have been made yet. I really hope Olivia Jade's USC hearing gets live-streamed, because I'm dying to know what will happen next.
Images: Shutterstock; @oliviajade / Instagram; @bbmalxo, @sephora, @dyonvi @bethecowboys/ Twitter; Sephora