Armie Hammer Isn't Coming Back From This
TRIGGER WARNING: The following article contains references and details surrounding rape, sexual violence, cannibalism, and more. 
In case you haven't heard by now—or simply saw a tweet vaguely referencing "cannibalism" and scrolled past—actor Armie Hammer has been accused of sexual, physical, and emotional abuse by multiple ex-girlfriends and anonymous women he allegedly met on Instagram. (I'm somewhat surprised by how many people apparently haven't heard of Armie Hammer, so to be clear, his most—and only—notable films include The Social Network and Call Me By Your Name, if that helps ring a bell.) 
The allegations are extremely dark, disturbing, and ugly, and should be treated with the utmost seriousness. 
Here's the part where I remind you that this is not "kink-shaming," unlike what some recent headlines may suggest. A BDSM kink—or any kink, for that matter—is intrinsically about consent, respect, safety, and boundaries. (You can read more about it here.) The allegations against Hammer, however, paint a portrait of someone who has failed to respect boundaries, performing horrific acts on women against their consent that clearly have made them feel unsafe. (Hammer himself admitted in a 2013 interview with Playboy that he "doesn't pull his wife's hair during sex, because she's wife." This Twitter thread expands on why this is a red flag in the BDSM world, but the implication is that Hammer is aware, on some level at least, that his kinks may be incompatible with respect.)
While rumors surrounding Hammer's behavior have been swirling for years—especially on celebrity "tea" blogs like Lipstick Alley and Blind Gossip—the allegations officially picked up steam in January, when Instagram user @houseofeffie began releasing details of her years-long affair with Hammer, which included when he was married to ex-wife Elizabeth Chambers. The "sexts" Armie sent in some of the screenshots released by Effie are… extremely unsettling, to say the least. "I want to see your brain, your blood, your organs… If I f*cked you into a vegetative state… When I tell you to slit your wrists and use your blood as lube for anal…" He said he was turned on by a Black Lives Matter protest. She also released photos of neck injuries and a corresponding conversation with Hammer in which she asked him not to buckle the belt when they would later have sex. He did it anyway. 
Hammer initially denied the accusations, calling them "spurious bullsh*t." After the first knee-jerk statement, Hammer has remained mostly silent, except to apologize for a video leaked from his finsta which showed a woman, whom he referred to as "Miss Cayman," in lingerie on all fours. Hammer personally apologized, telling the Cayman Compass, "I would like to clarify that the person in my video, which was stolen from my private Instagram, is not Miss Cayman. I am genuinely sorry for any confusion my foolish attempt at humour may have caused." He has, however, declined to comment on any of the recent accusations made by his ex-partners. His social channels remain up, but unused. On February 6, news broke that both his agency and his publicist dropped him, sparking rumors that there was a bombshell exposé on the horizon. (So far, no such exposé exists.)
YouTuber Paige Lorenze, 22, who dated Hammer for several months in late 2020 following his divorce from ex-wife Elizabeth Chambers, is another woman who's come forward with allegations of abuse. "I was fresh out of a breakup after getting cheated on," Lorenze told me. "I was in a vulnerable place, I moved out of my ex's place and went directly to LA alone, and I was someone who was easy to take advantage of." I first listened to Lorenze recount the details of her relationship with Hammer when she appeared on the Sofia With an F podcast in January, and I spoke with her at length about the relationship over the phone as well. Lorenze revealed on the podcast that Hammer, who is 12 years her senior, initially eased her into the BDSM lifestyle—at first by telling her to do things like show up outside of his house on all fours, before he subsequently would walk her with a dog leash. Soon, however, things got darker and even more degrading, and Hammer began to coerce Lorenze into rough, nonconsensual sexual acts—like biting, knife play, and strange, rape-based fantasies—that left bruises and injuries on her body (evident in photos she posted from the time the two were dating). "It wasn't sexy. It just hurt," Lorenze told Franklin about his bizarre sexual preferences. 
The most disturbing—and damning—piece of evidence is the "A" Hammer allegedly carved on Lorenze's body with a knife against her will while she was tied up during sex. (Yes, he literally branded her like Keith Raniere of NXVIM infamy.) In a photo shared by Lorenze, you can see the branding for yourself.
"He was bragging to his friends about it in front of me, and they may have thought it was a little weird, but didn't say anything," she told me. She also said the actor repeatedly told her he wanted to find a doctor in LA to remove her ribs so he could smoke them on the barbecue and eat them in front of her. 
Several other women, including exes Courtney Vucekovich and Jessica Ciencin Henriquez, have come forward with strikingly similar claims of abuse. 
As a wealthy and well-connected Hollywood celebrity, Hammer has been enabled by many, many people, including his "industry" inner circle—whose transgressions Effie has been documenting on her account as well—for years. But I've said it on my Twitter, and I'll say it again here: This is unlike any sex scandal we've seen before. 
The difference between Hammer and other famous sexual abusers of the world—in my humble, untrained opinion—is his highly, highly troubling pattern of behavior. Hammer's alleged behavior is reminiscent of just about every stereotype you'd associate with a budding Ted Bundy prodigy: animal abuse from an early age, fantasies about eating and displacing a woman's organs, desires to break his partner's ribs and bones during sex, and more. 
As far as I'm concerned, Hammer isn't coming back from this—and this isn't the kind of behavior you can easily rehabilitate, either. But his conduct is not only troubling, it's terrifying—who would feel safe around him on a movie set going forward? Who would want their loved ones around him in the future? 
Complicating matters is the fact that the online gossip mills have nearly grown louder than the victims' voices. One rumor that floated around r/ArmieHammerReceipts—before making its way to DeuxMoi, and eventually Page Six—was that Hammer was potentially involved in a missing persons case. "The thing is—I believed the rumors when I first saw them, honestly," Lorenze told me. "He's capable and he's dangerous." The rumors were quickly debunked, and it was confirmed that Hammer is not, in any way, related to the case. 
But that hasn't stopped many from wondering what other skeletons may potentially be coming out of Hammer's closet soon, and the number of anti-Armie sleuths subscribed to the subreddit grows everyday. 
Either way, I can't help but feel that we appear to be living in a second reckoning comparable to 2017's #MeToo movement following the bombshell sex crimes and coverups of Harvey Weinstein. There's Marilyn Manson, and there's Shia LaBeouf. There's Joss Whedon, and there's (maybe) Jared Leto. A clear message has been sent: The time is up for men who skated by the first time and were somehow left unscathed. (In fact, #TimesUpArmie has appeared to become the official social media hashtag in support of the victims.) 
While it's unclear when exactly Hammer will face any legal consequences that will give his many, many victims the closure they need, one thing is for sure: The public, aka us, has all the power right now. So far, Hammer has been dropped from the romantic comedy Shotgun Wedding with Jennifer Lopez, Paramount drama series The Offer, and was also edited out of the promotional materials for his upcoming movie alongside Gary Oldman called Crisis. 
He's crashing and burning right now. But we need to keep talking about it—because, to me at least, Hammer is a danger to society.
"As long as he's out and free wherever he is, more women will get hurt," Lorenze agreed. For every article with a headline insinuating that Hammer's merely being "kink-shamed," there's likely a new 19-year-old sliding into his Instagram DMs telling him that she would love to indulge his kinks. 
In any case, Hammer's image is forever tarnished, and Lorenze and the rest of the victims have shown unspeakable strength and grace in the face of terrifying-sounding trauma. And if Hammer ever returns from the Cayman Islands, his next Hollywood meeting might just be with a fist. Lorenze admits, "I'm not sure what I would do if I saw him walking down the street in LA or something, but I'd probably throw up and clock him in the face."
If you or someone you know has been the victim of sexual assault, harassment or violence, call the National Sexual Assault Hotline at 800-656-HOPE (4673) or chat online at online.rainn.org. If you or someone you know is in an abusive relationship, call the National Domestic Violence Hotline at 1-800-799-SAFE (7233) or chat online at thehotline.org.
Images: Featureflash Photo Agency / Shutterstock.com
Alexander Wang Is Facing Numerous Sexual Assault Allegations
TRIGGER WARNING: This article includes descriptions of sexual assault
If you began this week thinking that we could all take it easy and just ride the Hilaria Baldwin scandal until the end of 2020, you were sadly mistaken. While Hilaria is still attempting to clear her name, and more and more cringeworthy old interview clips are being uncovered, a new scandal has exploded in the fashion world, and sadly, it's a really disturbing one. In the past few days, influential fashion designer Alexander Wang has been accused of sexually assaulting numerous people, including male and trans models.
The wave of allegations against Wang was spurred by a TikTok video from graphic designer Owen Mooney, who responded to a prompt to share your "weirdest seeing a celebrity in public experience." In his video from earlier this month, he describes being at a packed club for a concert in 2017, when an unnamed "really famous fashion designer" groped him without his consent.
Mooney didn't name the fashion designer in the original video, but he liked a comment guessing that it was Alexander Wang, which seemed like confirmation. Later, after others' stories about their experiences with Wang began to surface, Mooney made another video, directly addressing the situation. He confirmed that the commenter "got it right," and said that seeing numerous others with similar stories made him realize that "he needs to be exposed."
At one point, Mooney's second video was removed from TikTok, and he shared in an Instagram story that TikTok claimed the video violated their policy on "Harassment and Bullying." After an understandable backlash, TikTok later reinstated the video, clarifying that the video was "removed in error."
In the weeks since Mooney's videos about Wang, things have taken a turn for the worse. Instagram accounts Diet Prada and Sh*t Model Management have followed the developing story, and shared many people's anonymous allegations that are even more unsettling. Most say they were drugged or sexually assaulted by Alexander Wang, and describe his aggressive behavior. While the exact stories differ, there are certain common threads that reappear over and over. These include pressuring men to have sex with him, even though they have made it clear they are straight or otherwise uninterested.
Another reoccurring theme in the stories is "molly water," or water laced with MDMA. Allegedly, Wang would give an unwitting person a bottle of drugged water and encourage them to finish it, and within minutes, they would feel the effects of the drugs. One person said that due to their bipolar disorder, the drugs caused a manic episode, followed by psychosis. They write that " smug 'prank' literally put me in the hospital for weeks and ruined my career."
View this post on Instagram
But it turns out the stories of Alexander Wang giving people substances they didn't ask for aren't limited to anonymous Instagram DMs. Diet Prada posted a clip from a video where Florence Welch and Derek Blasberg are reminiscing about the Met Gala. Welch recounts how one time, Alexander Wang said "you're drunk, drink this water!" and handed her a glass of "straight vodka." Welch and Blasberg both laugh about the memory, and Blasberg adds, "yeah, that's his party trick." Safe to say that has not aged well.
View this post on Instagram
While it's taken until the end of 2020 for these allegations to gain momentum, videos like this one show that some of Wang's behavior hasn't really been a secret. In fact, in a resurfaced tweet thread from 2017, a man named Nick Ward tells another story very similar to Mooney's. According to Ward, who didn't even know who Alexander Wang was at the time, he was also grabbed inappropriately at a club.
Anyone know who Alexander Wang is? He's apparently a famous fashion guy and I only know that cuz he grabbed my dick on Saturday night 😂

— Nick (@ShotgunMouse) September 11, 2017
Basically, while many of the new allegations have been anonymous, stories of Alexander Wang's behavior have been floating around for years, and they're finally getting the attention of a wider audience. So far, Alexander Wang has not responded to the allegations, though Instagram comments have been disabled on both his personal and brand accounts. The scandal surrounding Wang's alleged actions is the latest in a long line of toxic stories from the fashion world, which is why accounts like Diet Prada and SMM exist in the first place. As with every industry, there's clearly a lot of work still to be done in creating a healthier, safer, more positive culture, but with every toxic man who gets exposed, we get a little closer.
Images: lev radin / Shutterstock.com; owenamooney / TikTok; shitmodelmgmt, dietprada / Instagram; shotgunmouse / Twitter
Judge Threatens To Jail Weinstein For Browsing His Phone During His Own Rape Trial
Trigger Warning: This story is about Harvey Weinstein and, as such, contains references to sexual assault. 
It seems like just yesterday and also 500 years ago when the floodgates broke open for Harvey Weinstein. The wide-ranging allegations against him launched the #MeToo movement in 2017, after which his disgusting behavior became common knowledge with 100 women coming forward with accounts of rape or sexual assault.
Of course, because our world is both metaphorically and literally on fire, this doesn't mean we can just send him to jail instantly — so now two years later, his trial has just begun. 
Kicking off on Monday, because I guess even the legal system agreed that you can't start "New Year, New Me" halfway through a week, the prosecution and defense are currently picking jurors for the case as we speak. That process is set to last two weeks, because I personally feel like it would be hard for his defense find jurors who a) don't feel any type of way about Weinstein's behavior or b) haven't yet been paid off by Weinstein's team. Or maybe that's just the Carrie Mathison from Homeland in me talking, but! Once the jury is selected, the trial is expected to last about six weeks. 
Things got off to a rousing start yesterday's jury selection when the judge threatened to throw Weinstein in jail for using his cell phone.
"Is this really the way you want to end up in jail for the rest of your life by texting and violating a court order?" Judge James Burke asked. The best part? It wasn't even the first time Weinstein's been warned for using his phone in court.
Harvey, truly no one wants you watching their Instagram story. Put the damn phone away.
Also, I know we all know what he's been accused of, but since you, unfortunately, can't get jail time for being a scumbag, let's break down what he is legally on trial for.
In New York, Weinstein is facing five charges in total: rape and predatory sexual assault of two women — his former production assistant Mimi Haleyi alleging assault and an unnamed woman who alleges Weinstein raped her in a hotel in 2013. A New York judge dismissed a sixth criminal charge last year, after a detective withheld information that might have helped Weinstein.
Actress Annabella Sciorra, who has come forward with an alleged assault that took place in the early 1990s — which happened too long ago to be prosecuted — is still able to be called as a witness during the trial.
On the same day his trial began, Weinstein was charged with four more counts of rape and sexual battery in Los Angeles. Harvey and the Terrible, Horrible, No Good, Very Bad Day. You love to see it. (Love to see justice more, but tbd.)
Right now you also could be confused because you thought you broke your phone in a rage-filled throw-against-the-wall when you read in December that Weinstein was settling out of court.
You did read that correctly, because last month Weinstein reached a tentative deal that would pay out $25 million to nearly 30 actresses and ex-employees of his that have come forward. But that was in a civil case, and also that deal has also yet to be signed off. If the deal goes through, it would end almost all of the lawsuits against Weinstein and he would not have to admit any wrongdoing as part of the deal. The payout would also be covered by insurance. Ugh. 
So, what's happened so far in just day one of the trial? The judge already ruled out one of Weinstein's witnesses, that detective accused of keeping "key evidence from prosecutors" that could have cast doubt on accusers accounts and who the Weinstein team hoped could undermine the New York Police Department. Have they not watched SVU? Never try to come for Olivia Benson.
If you — like me — are also a little concerned that he is only on trial for the rape and assault of two women when he's done this to so many, don't lose hope. Many are comparing this to the most recent trial of someone of his stature — Bill Cosby — who had over 50 women come forward but was only on trial for one count of sexual misconduct, and he still wound up behind bars. The team against Cosby had women that weren't on trial come forward to share their stories, which helped the jurors and judge realize the pattern that was happening here. 
While there aren't many major updates now, stay posted for the jurors to get decided and for this sh*t storm to go underway. 
Bill Cosby Would Rather Serve A Maximum Sentence Than Show Remorse
To say that you were wrong — or a step further, to apologize for that wrong — has the potential to be powerful, even if it comes a little too late. It's an acknowledgment of wrong-doing and can provide a minor step to justice for whoever deserves the apology.
Not surprisingly, some people are too stubborn (or in this case, also too vile) to do so: enter Bill Cosby. The disgraced comedian is currently serving up to a 10-year sentence in a state prison in Pennsylvania after a jury found him guilty of three counts of aggravated indecent assault. He was also fined $25,000 and held financially responsible for the trials. 
But being found guilty of sexual assault by a jury of your peers at the encouragement of basically every woman in the country isn't enough for some of us. Cosby, 82, said in a recent interview with  BlackPressUSA that the Pennsylvania parole board will never hear him say that he has remorse: "I have eight years and nine months left when I come up for parole, they're not going to hear me say that I have remorse. I was there. I don't care what group of people come along and talk about this when they weren't there. They don't know."
Not only is this frustrating and semi-idiotic, it also cements the fact that he will most likely serve the maximum 10-year sentence that he was given. He is currently serving a three-to-ten year sentence with the potential for parole, but that potential just almost all went out the window. According to reporting by  ABC News, legal experts say that sex offenders typically have to show remorse in order to be considered for parole. 
On top of this, Cosby is appealing his sentence – claiming that the trial was a setup and that the jury was full of imposters. I really hope he knows this isn't a deleted scene from "The Cosby Show," but his actual life. In this interview, he also went on to call his prison cell a "penthouse," and that he is a "privileged man in prison" so yeah, I don't totally see signs of remorse coming any time soon. 
Cosby, who has been accused of rape or sexual assault by more than 60 women, is currently serving out his sentence for the sexual assault of Andrea Constand and has also been ruled as a "sexually violent predator." Attorney Gloria Allred, who represented many of the other women who accused Cosby, even said when he was first sentenced that she was "glad that judgment day has finally come for ," saying he showed "no remorse." Some things never change.
Want to keep up with the news without crying into your sad desk salad? Subscribe to the Betches Sup newsletter for a lunchtime briefing to make you laugh, instead of cry, about the news. 
Katy Perry Was Accused Of Sexual Misconduct
In the past few years, our society has become much more aware of the problematic behavior of men in power. With the #MeToo movement, we've seen powerful men in pretty much every field exposed for predatory actions, and it's important work. But it's equally important to recognize that these behaviors aren't limited to men in power. Sexual assault and harassment can happen to anyone and can be committed by anyone. Case in point, this week, there are new allegations that Katy Perry was inappropriate to one of her video costars, and it's a messy situation.
The alleged incident went down in 2011, after model Josh Kloss appeared in Katy Perry's video for "Teenage Dream." In an Instagram post for the anniversary of the song, he detailed his experiences working with her. He says that they kept hanging out after making the video together, and at one point he went to a party for her stylist, Johnny Wujek. Josh Kloss says that he hugged Katy when he got there, and as he turned to introduce his friend to her, she "pulled Adidas sweats and underwear out as far as she could to show a couple of her guy friends and the crowd around us, penis."
First, can we all just agree that that's a f*cking weird thing to do? Like, I consider myself a pretty confident person, but if I got to a party and my friend was like "hey, I'm gonna show everyone your dick," I would probably um, not be cool with that. On top of the weird factor, it's also very uncool, and I'm pretty sure it's breaking some kind of law. Right? That can't be legal. Katy Perry likes to toe the line between quirky and cringey, but this definitely falls in the latter category, and beyond.
Josh Kloss said that another time, on the set of a music video, Katy Perry referred to kissing him as "gross." Nice. He also said that for a long time, he didn't speak out about her behavior because he "was lorded over by her reps, about not discussing a single thing about anything regarding Katy publicly." Hmm, where have I heard that before? Oh right, every allegation of a public figure abusing their power ever.
It's been a couple days since Josh Kloss made his post about Katy Perry, and she's yet to make any comment about the accusations. This isn't particularly surprising, given that this could still be viewed as a legal matter if Josh Kloss decides to take it there. But Johnny Wujek, the stylist who the party was for, commented on Kloss' post, and he made his feelings very clear:
"Oh hell no. I'm not about to let you make accusations against my friend like this. This is such bullsh*t. Katy would never do something like that. We all know about your ongoing obsession with her since the day of filming that video. You were writing her music. And planning an imaginary future with her. It's not ok to do this to people who have done nothing but uplift and inspire others. Focus on your life and your daughter and move on josh. I'll be praying for you. We all will."
I mean…damn. I'm obviously in no position to know whether or not the alleged incident went down as Josh Kloss described, but this is a pretty savage response from Johnny. According to him, all of Katy's friends think Josh Kloss was obsessed with Katy Perry, so they probably see this as him making a play to get back into her life. If that's true, it's pretty f*cked up, but if it's not true, it's equally f*cked up of Johnny to say. Again, where have I heard the "accuser is actually the one who is obsessed with the accused, and the accused would never commit the crimes this person is alleging" narrative before? You already know. I have a feeling this isn't the last we will be hearing of this story.
In general, all of these people should probably take this conversation somewhere else that's not a public Instagram post. And, it goes without saying: don't expose people's genitals publicly. It's 2019.
Images: Shutterstock; iamjoshkloss / Instagram
UPDATED: Kim Kardashian's Photographer Got Exposed As A Sexual Predator
Warning: This article contains descriptions of sexual assault and harassment, and may be triggering for some readers.
Over the past couple of years, we've gotten more and more evidence that almost all men are trash, but there are still more skeezy dudes who haven't been exposed yet. While it usually makes bigger headlines when a famous actor or politician gets accused of sexual misconduct, this stuff happens in literally every industry. And honestly, I feel like it happens in the fashion industry a lot. Famous photographers like Mario Testino, Patrick Demarchelier, Terry Richardson, and Bruce Weber have all been accused of sexual harassment and assault by numerous people, and now we can add Marcus Hyde, who's commonly known as Kim Kardashian's photographer, to the list.
The Instagram account Diet Prada is known for calling out questionable behavior in the fashion industry, whether it's an influencer copying a designer, or a brand guilty of cultural appropriation. This week they're at it again, this time exposing celebrity photographer Marcus Hyde and his history of predatory behavior. Marcus is known for his provocative (often partially or fully nude) photos, and has worked with major stars like Kim Kardashian and Ariana Grande.
On Sunday night, Marcus Hyde posted the photo below to his Instagram story, asking for models to respond if they wanted to shoot with him. A woman named Sunnaya, who has over 19,000 followers on Instagram, responded, and the resulting messages immediately raised some major red flags. Marcus told Sunnaya that he would shoot her nude for free, but only if she sent him nude photos of herself first, so he could see if she was "worth it." If she wouldn't send nude photos, he would charge her $2,000 to shoot her.
Swipe to see all the screenshots of the initial DM conversation that Diet Prada posted:
Okay, so just from this, it's clear that Marcus Hyde is not a great dude. It's frankly just gross to try to use your influence as a well-known photographer to solicit nudes from women under the guise of doing it for work. And if he's acting like this in the DM, it definitely doesn't seem like a good idea to actually go shoot with him, nude or not.
And where there's smoke, there's fire. DMs and stories started to flood in from others who allege to have had similar or much worse encounters with Marcus Hyde. Diet Prada posted numerous people's DM conversations with Marcus on their story, and if these allegations are true, it's clear he has a pattern of behavior that's predatory and disgusting.
First of all, Marcus Hyde has no problem insulting women, from his previous comment about Sunnaya being "worth it" (vom) to this DM where says he needs nude pictures to "check your body" and make sure a woman is the weight she claims to be. Again, this isn't the worst of his behavior, but it's enough proof that he's a scumbag.

From there, the DMs shift into territory that crosses the line from harassment into full-blown sexual assault allegations. In this story, a woman recalls how Marcus encouraged her to masturbate during a shoot so that he could get a more "real reaction." That's disgusting, but then Marcus started touching the model without getting her consent first. Her description of how he made it seem like an accident at first is really chilling.

Speaking of gross behavior, another person wrote to Sunnaya about how Marcus Hyde asked her to come to his hotel room at 3am to shoot. No professional photographer should ever be shooting a stranger in his hotel room, and certainly not at 3am.

Another pattern that emerges within these DMs about Marcus Hyde is that most of the women who shot with him never even saw their photos. Though Marcus is an established photographer with a large body of work, these random "test shoots" seemed to be nothing more than a front to get women into his hotel room. He knew they wanted to work with him to further their careers, and he took advantage of this opportunity.
Here's another DM about an extremely similar scenario, where a woman felt "honored" just to shoot with Marcus Hyde, and then had her world turned upside down by this man. She says that "the sex was definitely not consensual," which, for the people in the back, is rape.

In the wake of all these stories about women being harassed and assaulted by Marcus Hyde, he quickly changed his Instagram account to private before deleting it entirely. Ariana Grande, who has worked with Marcus in the past, responded to the situation on her Instagram Story.

Ariana may not have had the same negative experiences with Marcus Hyde as others did, but she's also not an aspiring model with a few thousand followers. Ariana did a good job of being diplomatic but direct, but Kim Kardashian's response felt a little lacking by comparison.
UPDATE:

Kim, like Ariana, doesn't name Marcus Hyde in her story, but we obviously know that's what it's about. The thing is, Kim purposely acts like Marcus is some random photographer she "worked with in the past." This is an interesting characterization of their relationship, considering that they've worked together many times, and obviously have more than just a professional relationship. In fact, less than a year ago, Kim posted this tweet in which she calls Marcus a "friend," asking for prayers after he was injured.
Please pray for my friend @MarcusHyde pic.twitter.com/QIctCk8uhv

— Kim Kardashian West (@KimKardashian) October 30, 2018
I'm not mad at Kim for being friends with this guy in the past, especially if we assume she had no idea about all of his problematic behavior, but it feels like a total cop out to make it sound like he could be any random guy she met once or twice. I'm glad she said something, but this definitely wasn't what I was hoping for. Of course no one thinks sexual assault is good, but you can't act like you don't really know someone just because you don't want to be linked to them.
I don't know why I still expect things from Kim, but this situation is pretty high stakes. Sexual predators are still hiding in plain sight everywhere, so spreading the awareness is important, and so is empowering the survivors of harassment and assault. While it's a positive thing that these allegations are coming to light so hopefully Marcus Hyde won't hurt any women in the future, for the ones he's already victimized, the damage is done.
Images: Shutterstock; diet_prada (3), sunnnaya (2), arianagrande / Instagram
Donald Trump Is Facing More Assault Allegations Because Of Course He Is
As far as relations with women go, President Trump is not the best. And by "not the best," I mean "a serially accused sexual assailant." The President is now refuting new(ish) allegations from Rachel Crooks, who says he kissed her against her will in front of Trump Tower in 2006. Crooks first went public with her story on the eve of the 2016 election but like, nobody cared then because Russia hacked our minds emails. Now Crooks is reaffirming her story in the media and running for state Legislature in Ohio (as a Democrat, obvs). Not sure if I should be inspired by Crooks' strength and determination, or sad that this is what it takes to get women to run for office.*
(*I am both.)
Crooks' allegations got back in the news on Monday, with a front page profile in the Washington Post, detailing how just because the American public forgot Crooks' story, doesn't mean that she has.
Trump: *Sitting comfortably in the knowledge that 19 women accused him of assault and everyone just kind of let it slide*
Rachel Crooks:
President Trump wasted no time employing the Mariah Carey "I Don't Know Her" defense, a tactic commonly used by people who know exactly who "her" is.
A woman I don't know and, to the best of my knowledge, never met, is on the FRONT PAGE of the Fake News Washington Post saying I kissed her (for two minutes yet) in the lobby of Trump Tower 12 years ago. Never happened! Who would do this in a public space with live security……

— Donald J. Trump (@realDonaldTrump) February 20, 2018
….cameras running. Another False Accusation. Why doesn't @washingtonpost report the story of the women taking money to make up stories about me? One had her home mortgage paid off. Only @FoxNews so reported…doesn't fit the Mainstream Media narrative.

— Donald J. Trump (@realDonaldTrump) February 20, 2018
Crooks then responded the only way you can when you've been I-Don't-Know-Her-ed:
Please, by all means, share the footage from the hallway outside the 24th floor residential elevator bank on the morning of January 11, 2006. Let's clear this up for everyone. It's liars like you in politics that have prompted me to run for office myself. https://t.co/ir7EEKoXRU https://t.co/GmkkZ5jUc7

— Rachel Crooks for Ohio (@RachelforOhio) February 20, 2018
Translation: Yes you do know me, and now I'm coming to grab you by the policies.
The renewed focus on Trump's misconduct comes it was revealed that the National Enquirer bought exclusive rights to Playboy Playmate Karen McDougal's story of her own (consensual – congrats!) affair with President Trump.
Ugh. So gross. As if I'd ever want to read a book like that…
Me as soon as that book comes out:
All of this can't help but make me think the president is a disgusting monster Melania, girl, how you doin'? If you decide to be single anytime soon, HMU. We can totally go out.
Heads up, you need to keep up with the news. It's not cute anymore. That's why we've created a 5x weekly newsletter called The 'Sup that will explain all the news of the week in a hilarious af way. Because if we weren't laughing, we'd be crying. Sign up for The 'Sup now!
Turns Out Shaun White Is A Gold Medal Creep
Ugh, we have to talk about Shaun White. Not only does he look like every rich dude I went to high school with whose hobbies included shredding powder, sending unsolicited dick pics, and believing he was God's gift to this Earth, Shaun White also apparently acts just like those dudes too. Shocking.
After winning his third gold medal at the Pyeongchang Games on Tuesday, many were ready to celebrate the "return of the king." That is until White's sexual harassment lawsuit was brought to light, to which many responded, "ew."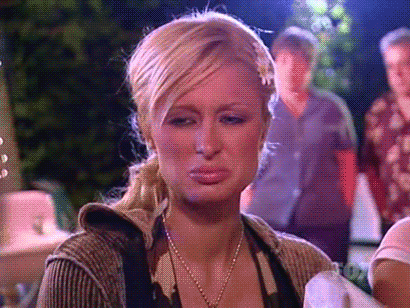 Lena Zawaideh — the drummer of White's band "Bad Things" — sued him in 2016 for years of sexual harassment and wrongful termination. Zawaideh alleged that White made sexually explicit comments directed at her, sent her pictures of engorged and enlarged penises, made her watch disturbing videos with extreme sexual content, one time shoved his hands down his pants and then shoved them in her face and made her smell them, groped her butt while leaving practice one day, and even demanded that she cut her hair. There's a lot to unpack here. For starters, Shaun White was in a band because being a professional snowboarder apparently wasn't douchey enough for him. Second, Shaun White, of all people, cannot tell anyone they need to cut their hair. His trademark look was literally "Raggedy Ann In Expensive Snow Gear" for years. GTFO here, man. And lastly, wow, ew, ew, ew, Shaun White is a nasty little prick.
See screenshots of his text messages here.
According to the suit, the infuriating text exchange  took place the night before the band's last show in their 2014 tour. In it, White demands that Zwaideh change her hair, saying it is "disappointing" when she does not agree to change her look for him. Considering how stupid Shaun White's hair looked for years, this is particularly egregious. Zawaideh stopped hearing from White after that, and was later informed that she had been kicked out of the band without receiving her payments for 2014. So, it seems, Shaun White got all pissy that this woman claimed the rights to her own hair, and then kicked her out of his band. Cool, bro.

The suit has multiple disturbing stories, and claims White became increasingly hostile towards Zawaideh after he failed to win the gold metal at the 2014 Olympics. Because, you know, he's a giant garbage baby and has to take out his anger about being a sore loser on a woman. Allegedly.
The lawsuit was settled in 2016, but is being talked about now in the wake of the #MeToo movement and White's Olympic victory. NBC has promoted White as the golden boy of the 2018 games, deeming him "the best of the U.S." NBC invested a lot in White this year, with his anticipated comeback after he failed to win the gold in 2014. It seems like a poor choice to pick the dude who has a public sexual harassment case to be your poster boy during a cultural movement that is working to take down sexual harassers, but okay. Read the room, NBC.

When White was initially asked about the allegations, he said some dumb shit in typical fuckboy fashion. A reporter asked him if he thought the allegations would "tarnish his legacy, to which White responded, "Honestly, I'm here to talk about the Olympics, not gossip. I am who I am, and I'm proud of who I am, and my friends love me and vouch for me, and I think that stands on its own." Um…
Reporter: How do you think these serious sexual harassment allegations will affect you?
Shaun White: Honestly, I hate drama. I'm just a no drama kind of guy. Also my friends think I'm chill, so we're good here.
White eventually apologized for that statement, or at least apologized for calling the allegations gossip. "It was a poor choice of words to describe such a sensitive subject in the world today," he said during an interview on the Today Show. He then upgraded his apology in a statement to the New York Times and said, "I regret my behavior of many years ago, and am sorry that I made anyone — particularly someone I considered a friend — uncomfortable." He also claimed that he has since "grown and changed as a person, as we all grow and change, and am proud of who I am today." Looks like somebody had a long meeting with their publicist.
Any dude who shoves his hands down his pants and then makes you smell them should be cancelled, imo. But I guess we say, "cancelled," and NBC says, "best of the U.S." Wake me up when we've all finally realized that Adam Rippon is the fucking best of the U.S./Galaxy.

Heads up, you need to keep up with the news. It's not cute anymore. That's why we've created a 5x weekly newsletter called The 'Sup that will explain all the news of the week in a hilarious af way. Because if we weren't laughing, we'd be crying. Sign up for The 'Sup now!