I Refuse To Take My Mask Off, And You Can't Make Me
So apparently the CDC is announcing that fully vaccinated people no longer have to wear a mask outdoors. And while all you sheeple might be rejoicing over being able to get Vitamin D to the lower half of your face and actually see what people look like when you pass them on the street, I'm not going to blindly follow some rules set forth by the government, even if they are in my best interest. I simply won't do it. I won't take off the mask! You can't make me. I have freedoms, dammit, and rights, and I won't be changing my behavior because a bunch of people with medical degrees tell me to. I went to a private liberal arts college to get a bachelors in creative writing, I'm no dummy!
Sue me, but I like wearing the mask, especially outdoors. I like that I can mouth along to my favorite Taylor Swift song while walking to the grocery store and nobody can tell what I'm doing under there. I also enjoy that I can make all the judgey facial expressions I want, and no one is the wiser! Is that such a crime?? Plus, if we're being honest, I've gotten some killer maskne around my chin and upper lip, and I'm just not ready to debut that to the world yet. That tiny piece of cloth is cute, it's breathable, and it hides half of my face from the world. If I want to keep it on forever, I'm going to do just that! And if I also want to drink a hard seltzer while walking down the street, I'm going to do that too, because last time I checked, this was a free country. (It goes without saying that I am white.) Laws? Never heard of 'em!
Speaking of the CDC, how can we believe a single thing they say when they're constantly updating the information as new research comes out? I like my guidelines like I like my Constitutional amendments: not updated in hundreds of years, even though we are in dire need of change.
Where are they getting this so-called information from, anyway? Oh, what, peer reviewed studies from the brightest minds in the field? Then how come I haven't seen a single one of my high school friends post about it, hmm?
So you're telling me it's just a coincidence that, just in time for summer, when we're sweating and our skin is oilier than ever—that's when it's suddenly okay to take the mask off outside? When we need more foundation to cover up our blemishes, different shades of foundation to go along with our tans, not to mention SPF?? How convenient! Seems like a ploy from Big Makeup to get us to buy more beauty products to me. Open your eyes!
You all have fun believing whatever the "scientists" tell you to believe. My friend from high school, Jenna (well actually, she's not really a friend—in fact, she once told the whole school I was a slut despite the fact that I'd never even kissed anybody, but we just randomly got back in touch), who has a small business selling vegan cosmetics, is looking out for me. Unlike these scientists who just want to make more money. Yes, Jenna earns a small commission off every purchase of the $60 mascara and $45 eyeshadow, what of it? She said I'd be great at what she does, and it only costs a small startup fee of $99!
Go ahead, laugh. But when you get judgey looks for coughing into your elbow sans covering and swear it's just allergies, don't come crying to me.
Images: Yury Goryanoy /Stocksy
The Best & Worst 2000s Trends Making A Comeback
2020 fashion seems to be one big mashup of years past, and I mean, who can really blame us? This year is nightmare fuel, to put it nicely, and I for one am here for the return of most of the 2000s trends that have come creeping back into our lives. The 2000s were an easier time, you know? Where your biggest stress was which CD you were going to purchase from FYE (My Chemical Romance for me, always) or if the cute salesperson model in front of Abercrombie was going to notice you. Like I said, easier times.
So let me take you down memory lane, 2020 reboot style, with the best and worst 2000s trends to return this year.
The Best
Velour
I'm just going to start here with velour, because it feels really relevant to current times, and I am absolutely on board with this comeback. Obviously, we're in a time where comfy clothes have never been more relevant, and it feels like the perfect opportunity for velour tracksuits to be a thing again. If you haven't been on social media in the past few weeks, Kim Kardashian's SKIMS dropped a collaboration with the president of velour sets, none other than Paris Hilton. That's hot. I'm going to be honest, I bought a set myself after telling everyone around me how I couldn't wait for the affordable Target knock-off to launch. I simply had no self control, and I am not even sure why. Let us pray that $80 sweatpants are in fact worth it.

Juicy Couture's Limited-Edition 25th Anniversary Collection in partnership with New York City Alliance
On the topic of overpriced velour sets, we also have the comeback of the absolute OG velour sweatsuit brand, Juicy Couture. Personally, I am not ready to see "JUICY" slapped across the behind of my peers, but like, I'm still glad the brand is back and thriving. The brand is actually now celebrating its 25th year, to make you feel super f*cking old, and announced a bunch of new collabs, so it's going to feel like middle school all over again with everyone you know sporting a Juicy tracksuit. That being said, Juicy obviously has a place in the best comebacks category, because I dare not disrespect a brand that influenced a generation of fabulous middle schoolers.
Tie-Dye
View this post on Instagram
At this point, there's not much to say about tie-dye, except that it was the biggest trend of 2020. It was like a summer camp in every person on the planet's living room, tie-dying anything we could get our hands on. Eventually we all gave up and brands like BrownDyedGirl (who I found from Hannah B. Who even am I anymore?) came to our rescue bringing tie-dye sets to our doorsteps without the hassle of actually hand-dying pieces. I'm putting this in the best category for a few reasons. It hits all the Cs: cute, comfortable, cozy, casual, classic. If I'm being real, I'm not sure how long this trend will actually last, but for 2020 it has served its purpose.
Color-Tinted Sunglasses

Everyone who was someone rocked color-tinted sunglasses in the 2000s, and when they came back to life I was all in. Now, disclaimer, I literally look like Mrs. Potato Head in ALL sunglasses, but that simply did not stop me from hopping on the bandwagon. The pastel colors hit different and make me feel like a pop star. I shamelessly bought a pair from Vogue Eyewear (taking Watermelon Sugar to new levels here). I hope to see this trend live on for a few years, but if not, I'm glad it had its comeback moment.
Press-On Nails

I mean… come on. These things are so convenient. When I was younger I freakin' LOVED press-on nails and my mom thought I was pure trash. Now we've upgraded from the CVS claws to brands that actually are custom printed to fit your nail, and I really think this is the hack that we all need. I personally have been using ManiMe as my go-to, but there are multiple brands with similar concepts that are doing it right. This is great for my people who are feeling lazy, and also great for those not comfortable and ready to go back to a nail salon.
Glasses Chains
In 2020, glasses chains DID make a comeback, and it was a chic one at that. Early 2000s glasses chains were strictly for grandmothers who lost their reading glasses if they weren't literally tied around their neck, but 2020 glasses chains were a cute accessory just because. It also influenced a much bigger and more important trend, the mask chain. The first time I saw a mask chain was on Lara Eurdolian's Instagram (@prettyconnected), and then I blinked and everyone had one. They're convenient for the same reason a glasses chain would be, but also spruce up your mask in the most needed way. If you told me in January that this would be the best accessory of 2020 I'd laugh, but here we are… and that's on pandemic fashion.
Vests

ASOS Neon Rose relaxed sweater vest in marble knit
2000s vest fashion consisted of diamond checkered sweater vests that could only be rocked by Avril Lavigne. If said vests returned in the same style, this would be at the top of my "worst" list, but now they've come back in a cute and fun way, and I'm obsessed. The oversized sweater vest and button-up shirt dress combo is currently the vibe I'm enjoying, and if there wasn't a pandemic, you bet I'd be seeking fall activities weekly to rock this look. Instead, I'll be ordering this outfit and asking my mom to snap a pic of me in the yard, because that's 2020 in a nutshell.
Flavored Lip Balm

If you didn't have EVERY flavored Lip Smacker balm, were you even alive in the 2000s? I don't even recall if these actually hydrated your lips or just made them more chapped, but I do know that the sweeter the smell, the happier I was. While I would not opt for an actual Lip Smacker in 2020, I have noticed the rise of candy flavored lip products returning. My personal favorite is the Laneige Lip Mask, because it makes my lips feel super hydrated for long periods of time and the flavors are real good. Sweet Candy, Gummy Bear, and Vanilla are my top three, but really they're all delicious. As someone whose lips are literally always chapped (no amount of water can save me, I've tried), this is a trend I am here for today and every day.
Furry Sweaters

Tobi Dream of Me Fuzzy Lavender Sweater
#WinterIsComing and as someone who is ALWAYS cold, this is the type of sweater that never left my closet. That being said, I am well aware that a furry fluffy sweater hasn't always remained on trend, but this year, they're back. I picture a young Mary-Kate and/or Ashley rocking this with some pigtails, and that is the energy I am trying to bring back this winter. This sweater in particular is from Tobi (calling all my sorority girls), but it's safe to assume you can find this staple at any store.
G-Shock

Honorable Mention goes to G-Shock. I NEVER saw this comeback coming, but given the fact that these watches fashionable now must be acknowledged. What's next, Etnies?
The Worst
Visible G String
I don't think I have to go too deep into an explanation as to why this trend is falling under my worst comebacks. The first time this trend existed, I was seven years old, so I didn't really understand it. Now, I am 27 years old and still don't really understand it. The wedgie-but-make-it-fashion look is not for me, and while it might be done tastefully by Hailey Bieber and Kim Kardashian, it most certainly does not suit the average human.
Butterfly Clips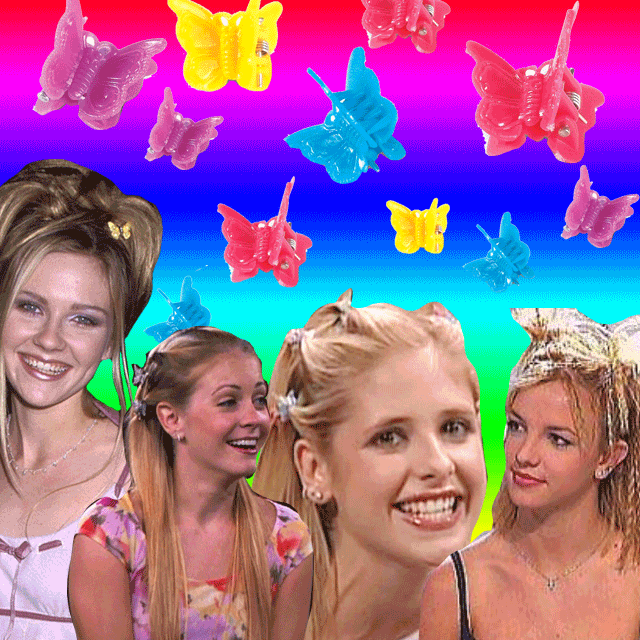 I'm kind of torn on this one, so don't hate me for putting it in the worst comeback category. That being said, I need to be a little realistic here. Butterfly clips were cute AF when we were young, but they were never practical. They never actually held my hair back (granted I have frizzy, curly hair that pre-heat iron days could literally not be tamed) but even worse, the fancy ones would get tangled and lost in my lion's mane and hurt. Now, seeing adults wear them in 2020, I am just wondering… why? Is it for the looks? Is it to test your detangling skills? Again, I see this trend fizzling out quickly, but if you can rock it and make them look as chic as above—all the power to you.
Low Rise Jeans
View this post on Instagram
Not much to say here. I thought low rise jeans were dead and gone, and I was happy about that. Low rise jeans flatter no one, and I thought we all accepted that we just don't need our jeans to expose our pubic bones? I'm just not here for it. So yeah, let's keep these bad boys in the past, please and thank you.
Money Piece
View this post on Instagram
So let me start this bit by saying I myself currently am rocking a money piece, and a thick one at that. But, I am well aware that this trend will be over in no time, and I'll look back and wonder wtf I was thinking. I have physical reactions to how strongly I dislike chunky highlights, so I assume my views will be similar in a few months. I do think they are cute and fun at the moment (when done correctly), but the upkeep sucks, and when the roots start creeping in it goes from funky to disaster real quick. Let's mark this under "worst comebacks that I am currently enjoying but can still acknowledge are the worst."
And there you have it sk8er bois and girls. 2020 has been a fun blast from the past (even the roaring 20s are making an appearance!!!) but the trends remain sharper than ever.
Betches may receive a portion of revenue if you click a link and purchase a product or service. The links are independently placed and do not influence editorial content. 
Images: Jun Sato/ WireImage; Provided by Tobi; GIPHY; SKIMS, Juicy Couture, BrownDyedGirl, DoYouLoveThe2000s, ManiMe.Co, PrettyConnected, TheFrankieShop, Laneige, G Shock, NewBalanceLifestyle, Bella Hadid, Brittany Xavier / Instagram
Just Wear The Damn Thing: 5 Mask Myths Debunked
If your Facebook timeline looks anything like mine, you've spent the past few months scrolling past pictures of your friends' houses, a lot of politics, and that one freaking person who will not stop posting misinformation and conspiracies about masks. Whether this person is screaming into the void that masks are yet another tool for government control (if only we would just OPEN OUR EYES), or this well-meaning but ill-informed friend is trying to convince you that masks themselves are a danger to your health, there is no shortage of misinformation out there. 
As frustrating as it is to see post after post about the horrors of masks, it isn't entirely surprising. According to a paper by psychology professor Monika Grzesiak-Feldman, increased fear and anxiety make it more likely for a person to believe conspiracy theories and misinformation. When you feel threatened, you often feel out of control—belief in conspiracies, regardless of how baseless the theories are, gives you the (misguided) sense of control that you're so desperately seeking. A need for control over your surroundings combined with a deep need to make sense of the world around you can lead to misinformation spreading like wildfire, simply because people are fiending for answers.
Imagine you're standing up against a wall with nowhere to run, and a hundred little kids with water balloons show up and just start firing. That's us, every single day, with the incredible amount of information (both accurate and inaccurate) being lobbed constantly in our general direction. We can't avoid the information tornado that we exist within, but we can cope with it. How? Well, by doing the equivalent of wearing a raincoat during a water balloon attack. We have to protect ourselves. This isn't easy, it involves treating every piece of information thrown your way like a telemarketer trying to sell you a problem-solving pill. Repeat after me: NOT EVERYTHING YOU READ IS TRUE. Ask yourself a few simple questions to figure out if whatever you're reading is reliable. Who is writing this article, are they credible? Do they have some sort of expertise in this area of study? Why are they writing this article, what are their motives? And perhaps the most simple, yet inexplicably complicated question, does this even make logical sense (looking at you, "5G caused a pandemic people)? 
One of the most prevalent subjects of conspiracy theories and misinformation in the past few months is none other than the ever-present face mask. Again, this whole situation is extremely stressful. Anxiety is high, and truthfully, we don't know exactly what's going on. I hear you, that's scary. However, failing to use masks (or failing to use them effectively) is going to keep us in this situation for even longer. It's ok if you're glaring at me through your screen right now. Stick with me—I promise to act as your information poncho for the next several paragraphs, and we're using trusted experts to debunk some of the most common mask myths. 
Myth #1: Wearing A Mask Reduces Your Oxygen Levels
Before we get to the experts, please remember that medical professionals have been wearing masks for hours at a time long before the pandemic started. The very people responsible for understanding and helping us take care of our bodies are using masks every single day with no serious issues. I say "no serious issues" because there are absolutely non-serious issues. For example, masks are uncomfortable. They get sticky and humid and it really might feel like your mask is inhibiting your breathing. Spoiler, it's not. In an interview with Animal Político, Dr. Daniel Pahua Díaz, an academic from the Department of Public Health at the National Autonomous University of Mexico medical school explained, "This misinformation may arise from the feeling of lack of air due to mechanical obstruction depending on the type of mouthpiece we are using. But the feeling of obstruction is because we are not used to using the mouth mask. But as such it will not cause us any kind of hypoxia." Hypoxia, meaning lower levels of oxygen. 
If you need more proof, a doctor in Ireland set out to disprove the myth himself. He put on not one, not two, but six face masks. His oxygen levels were unchanged. Assuming you're not wearing seven face masks, or using a mask made of some sort of metal, wearing one for a few hours at a time isn't going to impact your oxygen levels.
Getting asked

"Does wearing a face mask lower your oxygen levels" repeatedly by patients today!

Based on what they are reading on social media

*Face coverings / masks don't reduce your oxygen levels!*

I managed to get six face masks on + it had no effect on my oxygen levels! pic.twitter.com/qNKYa8pejx

— Maitiu O Tuathail (@DrZeroCraic) July 14, 2020
Myth #2: Wearing A Mask Causes Carbon Dioxide To Build Up In Your Body
I, for one, have seen more than my share of posts claiming that wearing a mask can cause you to drop dead of carbon monoxide toxicity. As with the oxygen myth, it's important to remember that MASKS WERE CREATED TO ALLOW US TO BREATHE THROUGH THEM (I'm not screaming, you're screaming). It is true that too much carbon dioxide can cause hypercapnia (a fancy word for having too much CO2 in your blood), but it's really unlikely to occur from regular use of a mask. A CDC representative explained to Reuters, "The CO2 will slowly build up in the mask over time. However, the level of CO2 likely to build up in the mask is mostly tolerable to people exposed to it. You  might get a headache but you most likely not suffer the symptoms observed at much higher levels of CO2." A simple solution to even a small buildup of CO2 in your mask is to take it off (in a safe place, with clean hands) every once in a while. 
Myth #3: If My Mask Is Covering My Mouth, I'm Safe
Ok, I'm taking some creative liberties here because I'm not sure that anyone consciously believes that a mask covering your mouth is effective. Here's the thing, though, I have seen countless people in stores, in memes, all wearing masks with their noses still completely exposed. With all due respect, f*cking what? We know that this virus spreads through droplets, ones so small that they are invisible to the naked eye. These droplets leave our bodies when we talk, sing, or even breathe. If we inhale someone else's droplets, through any hole (mouth or nose, relax), we invite potentially infected particles into our bodies. An article from the Cleveland Clinic explained, "A mask should cover your mouth and your nose. It should be snug but comfortable against the sides of your face, and you should be able to breathe without restriction. Choose one that secures with ties or ear loops. Don't wear your mask around your neck or chin, or over your head—that doesn't protect anyone." 
Myth #4: I Don't Need To Wear A Mask Around Healthy People
A few of your friends want to have a little get-together. Just the four of you. I mean, you've been cooped up for so long—and it's your birthday! You deserve a little treat, right? Just one day of pretending the world isn't crumbling is exactly what you need to keep your sanity. I say this with all the love in the world: don't trust your friends. Regardless of how careful your friends think they're being, there is room for error. An almost imperceptible scratch of the nose after opening their contaminated car door, forgetting a mask once while walking their dog, there are so many ways to contract COVID that the safest bet is to assume that everyone (including yourself) is infected. Even more frightening than the ease with which the virus spreads is the fact that seemingly healthy people may not only be infected, but incredibly contagious. 
Monica Gandhi, an infectious diseases physician and researcher at the University of California, San Francisco clarified some things about asymptomatic transmission (the spread of COVID by people who aren't even showing symptoms) for The Conversation. She explained, "Researchers have found that pre-symptomatic people shed the virus at an extremely high rate, similar to the seasonal flu. But people with the flu don't normally shed virus until they have symptoms." She continued, "When people cough or talk, they spray droplets of saliva and mucus into the air. Since SARS-CoV-2 sheds so heavily in the nose and mouth, these droplets are likely how people without symptoms are spreading the virus."
Even if your friends seem completely healthy, there is just no way to know for sure, short of having everyone flash their negative COVID test results on their way inside. Symptoms can appear as long as two weeks after infection, or sometimes not at all. This means that people walking around looking perfectly healthy can be huge transmitters of the disease, since they're under the assumption that they're not even infected. Assume everyone you encounter is sick. End of story.
Myth #5: Cloth Masks Are Ineffective
According to the most recent research, scientists say that cloth masks are just fine for the general public. While they are not as effective as masks with filtration elements such as the N-95, they do an adequate job at blocking particles from entering or exiting to protect both the wearer and those around them. According to a recent study, cloth masks provided about half the protection of medical-grade masks. Practicing social distancing and staying away from large crowds will provide the wearer with even greater protection.
Infectious disease specialist Peter Chin-Hong, MD explained in a University of California San Francisco article, "The concept is risk reduction rather than absolute prevention. You don't throw up your hands if you think a mask is not 100 percent effective. That's silly." 
He continued, "Nobody's taking a cholesterol medicine because they're going to prevent a heart attack 100 percent of the time, but you're reducing your risk substantially."
Part of the reason there is so much mistrust and confusion about masks is because for a while, we were given conflicting information. The experts were trying to figure things out as quickly as possible in an urgent situation—this means that some of the information we may have received initially is no longer valid. (Like when experts were initially concerned wearing a mask would do more harm than good because it would cause people to touch their faces more.) Dr. Moshe Lewis, a San Francisco doctor who specializes in physical medicine and rehabilitation explained to Healthline, "Science is complex, and when the public sees it unfold on a grand scale in front of their eyes, confusion ensues. Various recommendations were put forth and then retracted, leading to mixed messaging. From these embers, fear, facts, and fiction get spliced into controversy."
The best plan? Stay up-to-date on research from trusted experts to get the most accurate information and, for the love of God, please stop getting your medical advice from Facebook memes. 
Images: Dragana Gordic / Shutterstock; drzerocraic / Twitter
How Not To Be A D*ck When Coming Out Of Quarantine
After 95694845 days of quarantine (I lost count), our collective #QuarantineClub efforts have not been in vain. And now I'm actually seeing other humans IRL (yay!) out and about. We're getting our lives back in this so-called "new normal" and cautiously doing all right in Phase 3 with non-essential businesses opening up. Parts of New York are allegedly even entering Phase 4, but that seems too good to be true.
The light at the end of the tunnel seems to be within our reach, but remember—it's a marathon, not a sprint. All things considered, we can keep up our momentum so long as a few bad apples don't f*ck over the entire cart. Unfortunately, parts of the U.S. are experiencing just that—sheer amounts of stupidity (i.e. COVID-19 parties… seriously, WTF Alabama??).
Extreme cases aside, I understand that at this point, you're saying to yourself "omg, I'm so over COVID-19. O-VeR. IT." And I get it. 2020 is canceled. The pandemic was not exactly what we wanted for summer. But think about how the frontline workers must feel? My close friend Mira MacLeod, a Registered Nurse who works in the COVID-19 ward of a major Toronto hospital (which was also the same converted facility used to treat the first SARS patients) said, "hell (lol) I'M OVeR IT. If anyone has COVID fatigue, it's me, girl." 
So for her sake and for every one of these caregiving heroes, when it comes to our collective health, reckless behavior is inexcusable. In fact, it's NOT okay when you decide to be a d*ck by not wearing a mask in a shared public space and jeopardize the lives of others. Additionally, I honestly feel like the warm weather must be frying off some of the common sense in some people's brains. I guess when you throw sunny skies and balmy weather into the mix, it's like everyone suddenly forgot that there's still a deadly pandemic in our presence which, may I remind you, still has the power to come back to bite us again (like it did to South Korea and their second wave) and force us back into our homes.
Do the people begging for stuff to reopen not realize that means having to wear a bra on a regular basis?

*shudders*

— The Salty Mamas (@saltymamas) May 17, 2020
In light of people filling up their social calendars once again and taking to the city streets, the Department of Health released some guidelines on how we can all be safe when gathering together and dining out. However, what these documents neglect to state or inform us about is how the heck these rules will be consistently enforced. Mayor Bill de Blasio is essentially telling us all of this is based on "trust" and calling people out when you see them breaking the rules. Basically like "if you see something, say something." While that's definitely one way of approaching it, despite reporting the situation, the damage will have already been done.
Dr. Sidney Chiu, an emergency doctor at North York General Hospital, reminds us that we must each do our part and continue to take initiatives in safeguarding our community. Furthermore, we made it this far in flattening the curve—let's not f*ck it up folks! Here are useful guidelines to keep in mind:
When In Doubt, Wear A Mask
MacLeod says that if you want to be safe, you should wear a mask indoors—even if the business doesn't state that it's mandatory. "You should be wearing one in confined spaces like at the grocery store, on the transit system, or at a retail store—places where you're touching a lot of things." You should be wearing disposable rubber and/or plastic gloves for this as well (think clothing items, transit railing, etc).
Wear A Mask When Walking On The Sidewalk
MacLeod says her major pet peeve is when people don't walk around each other on the sidewalk: "It irks me that some just don't care and/or take liberties. They walk by you in close proximity, and this is particularly troublesome when there are small children nearby." As a mom of two kids, this is especially triggering for her. So she advises that when you see someone approaching, go around them, if you can. Remember, social distancing means you should be six feet apart, which is further than you think.
There Is Still NO Vaccine
"Just based on how I'm seeing some people behave, I think many believe that the pandemic has mostly passed—and that's certainly not the situation. The reality is that although we've passed the first wave, we are constantly at risk of new cases," MacLeod says. She adds that precautionary measures should be as routine as checking for your wallet, phone and keys before leaving the house. "A mask, disposable gloves, hand sanitizer (making sure that it contains 60-95 percent alcohol), and disinfecting wipes should all be a part of your 'toolkit,'" which means that these items should be considered part of your "new normal" for the foreseeable future. If you're forgetful, a good strategy is to set up a daily pop-up alert on your phone to remind yourself of these essential items. Or consider keeping it all in a stylish bag near your door. 
No Hugging Or Shaking Hands

"This is tough, understandably, because we are by nature, social creatures," explains Dr. Chiu.  He adds that "in lieu of physical touching, air hugs/air high fives, or toe tapping is better than exposing any part of your body to someone else. You just don't want to run the risk." As a friendly reminder, he says that COVID-19 is spread through droplets and/or physical contact. "Just think that when you're embracing someone and that close face-to-face, any number of things could happen: coughing, sneezing—even talking and breathing could aid in transmission." He adds that what could then theoretically occur is that even though it appears that "nothing happened" during the hug, since you effectively touched that person, you could then absentmindedly touch your mouth, nose and eyes, thereby spreading the virus.
Just Because They "Look Healthy" Doesn't Mean They Are
"We always assume there are obvious visual cues to someone being ill. However this is certainly not the case when someone is asymptomatic and can transmit the virus to you," says Dr. Chiu, who adds that these individuals may not even be aware they have COVID-19. "So for your sake, it's better to err on the side of caution and to wear a mask whatever the social situation may be." Another scary and not-so-fun fact from him: "the chance of a test detecting COVID-19 is very low if you are asymptomatic, and it is unlikely to be helpful in determining if you have COVID-19 if you have zero symptoms."
Invest In Anti-Technology For Your Sunnies

Dr. Chiu says that "I've heard some people complain about their sun/glasses getting fogged up due to the mask wearing." To remedy this, he says to do the following: "mold your mask to the bridge of your nose, tighten the mask, or simply invest in some anti-fog spray or wipes which will do the trick nicely (and you should be prepping all of this before you leave your home)." This is an overlooked issue but an important one, and he explains that "you want to minimize the amount of time touching your face. If your glasses are fogged/smudged, etc and you're constantly readjusting them, you're increasing your chances of exposure."
Invest In An Automatic Soap Dispenser
When returning home, immediately wash your hands with hot soapy water before doing anything else (the CDC advises you do this within 20 seconds of entering your home.). To avoid contamination, MacLeod advises people to get one of those automated hand soap dispensers." Additionally, she says that bar soaps are a big no-no because bacteria and germs CAN survive on them (ewwww).
And in terms of venturing out in the world à la Oh, The Places You'll Go Post-Pandemic (!), here are a few tips and best practices to be mindful of in the following social scenarios:
Restaurants/Patios
If available to you, always opt to use the restaurant's QR code, which allows you to see the menu on your smartphone rather than touching paper. An exception to this is if you have a visual impairment and require a hard copy.
Wearing a mask while dining in a patio/restaurant space isn't required (cuz um, how else can you eat that food if your mouth is covered?!); however, you should absolutely wear one when walking to your table and using well-ventilated washroom facilities (which are 99% of the time located inside of a confined restaurant space). 
Another food-related issue is regarding pick-up and take-out: you just grab the order and go. Don't linger and/or congregate on the sidewalks.
Hosting Gatherings/Cookouts
The CDC recommends that if you're welcoming people into your home for, say, a BBQ cookout (specifically an outdoor space like the backyard) to consider keeping a guestbook of attendees for contact tracing needs. Disposable but recycle-friendly cutlery, plates, and cups should be used in lieu of the silverware you have at home.
Parks/Beaches/Outdoor Venues
Both Dr. Chiu and MacLeod say that if you can, visit these spaces on a weekday when it's less crowded. "Because it's an outdoor setting, it's technically safer than, say, a shopping mall because these types of places are conducive to offering more room and fresh air." For any communal seating (such as park benches and beach chairs), use hand sanitizer and disinfectant wipes prior to use. 
Individual Appointments (Including, But Not Limited To, Dental And Medical Offices, Nail Salons, And Hair Salons)
Ensure that it's not a walk-in situation, and whenever possible, book your appointment in advance. If you're feeling uncertain, ask what sorts of protocols the business or service has implemented, such as adequate HEPA filters/ventilation, PPEs, and plexiglass barriers to minimize the risk of exposure. When you do arrive for your appointment, wait outside and arrange for the staff to text or give you a call when they're ready for you. Lastly, if you know you have to fill out any documentation, bring your own pen—don't use the communal ones supplied at the office/salon. 
Final Thoughts
With all the news and Karen-shaming, I'd like to think that the majority of us are better than that. However, we're all human and can still be prone to slipping up once in a while. So I recommend screenshotting this handy color-coded infographic to act as your "pocket guide" if you are ever uncertain about venturing into a specific social situation. It's nice that we can FINALLY see our loved ones IRL again, so let's not take any of it for granted and remember to be considerate of each other by adhering to these practical and safe protocols.
Images: Gustavo Fring / Pexels; Giphy (2); Twitter / @saltymamas
Karens Are Printing Out Fake Government Cards To Get Out Of Wearing Masks
It's now been a few months since we supposedly started taking coronavirus seriously in the U.S., and honestly, things aren't going great. While case numbers are down in certain areas, many states have seen spikes in the last couple weeks, and on Thursday, the number of new cases reported nationwide hit a record high. But even with hospitals inundated with new patients, and states pausing their reopening plans, some people refuse to take the pandemic seriously. Karens across the country have decided that instead of COVID-19, the real enemy here is the face mask. This week, we saw angry Floridians arguing against laws requiring masks, with one woman claiming that lawmakers demanding people wear masks "want to throw God's wonderful breathing system out the door."
But the anger about masks isn't limited to Florida, and now the anti-mask folks everywhere are getting crafty. I was perusing Twitter this morning, when this tweet from Lance Bass popped up. It shows a laminated "FACE MASK EXEMPT CARD" that supposedly exempts the holder from "any ordinance requiring face mask usage in public." The card declares that forcing this person to wear a mask is a violation of the "Americans with Disability Act", and that penalties for violating the ADA can be as high as $150,000. Furthermore, the card states that turning mask-less customers away from your business will be "reported to FTBA for further actions."
HEADS UP fellow businesses…. This is not a thing. This is what happens when Arts and Crafts Karens have too much time on their hands. We will throw it in the trash and send them on their way. pic.twitter.com/VKACSA3pRU

— Lance Bass (@LanceBass) June 24, 2020
Lance, who owns a bar in West Hollywood, tweeted that the exemption cards are "not a thing", and that "this is what happens when Arts and Crafts Karens have too much time on their hands." LOL. Even at a quick glance, the card looks pretty fake, but upon doing some further digging, it gets even worse. Right off the bat, there are multiple typos, including that the actual name of the ADA is the Americans with Disabilities Act. Pretty sure the government isn't misspelling their own legislation on official documents.
Just because I was curious, I called the phone number on the card, which is supposedly the number to report ADA violations. False. The number is actually for the ADA Information Line, which is mostly meant for businesses to get "technical assistance" about complying with the ADA. The Information Line can provide information about filing claims of discrimination, but actual claims can only be filed online, by fax, or through the mail.
But at least the ADA is a real thing. The card also mentions the FTBA, which stands for Freedom To Breathe Agency. This definitely sounds like something that an avid Fox News viewer created two weeks ago, so I went to check out their website. Here's the homepage:

Oops! Guess something went wrong! I'm not sure if this website ever existed, but various sources, including Newsweek, refer to FTBA as a Facebook Group, one that has no government affiliation of any kind. So basically, someone in this Facebook Group used their graphic design skills (but not spellcheck) to create this fake graphic that people can print out, laminate, and use as a way to own the Libs who are scared of, you know, a deadly virus. Great.

It's unclear how many people have made use of the fake Exempt Card, but it received enough attention to warrant an official statement from the US Department of Justice, which enforces the ADA. In an alert posted to their website, the DOJ warned of "Fraudulent Facemask Flyers," saying that these "postings were not issued by the Department and are not endorsed by the Department." They stopped short of telling these idiots to wear their f*cking masks, but essentially made it clear that they'd like to be excluded from this narrative.
So yes, the exemption cards are obviously fake. But beyond that, why are these people so mad about wearing masks? Are there legitimate health risks that would make it unsafe for all these people to wear them? Turns out, the answer is not really. According to the CDC recommendations, the only groups who shouldn't wear face coverings are "Children under age 2" and "Anyone who has trouble breathing, or is unconscious, incapacitated or otherwise unable to remove the mask without assistance." Translation: pretty much anyone who can take off their mask without needing help can (and should) wear one.
Is wearing a mask fun? Not really. Can it cause obnoxious acne? Possibly. Can it also potentially save you and others from a life-threatening illness? Yes!! No one is happy that we're still in a pandemic, but that doesn't change the fact that we are STILL IN A PANDEMIC! Those surging case numbers are no joke, and at this point, wearing a mask is the least you can do. As for me, I'll be staying my ass in the house for now, but to each their own.
Images: Matt Gush / Shutterstock.com; lancebass / Twitter; FTBAgency.com; Facebook
Skincare You Can Do With Your BF Who Washes His Face With Bar Soap
Hey all you cool cats and kittens. If you're quarantined with your significant other, this one's for you.
I personally am trapped in the small NYC apartment I call home with my boyfriend who thinks it's ok to wash his face with the same bar soap he uses on his feet, and that's a battle I have not yet given up on. Especially now that I have the time to wage the war against his so-called skincare routine.
My boyfriend is aware that my daily self-care regimen can be a 10-step process, and in the past few weeks we've gone from #coupletrolls to #couplegoals (sorry, I hate myself for that one too). But, let's face it, if we're going to come out of the quarantine 15-pounds heavier, at least we'll come out glowing. 
Here are my favorite self-care remedies, all made more fun with a partner: 
The Basics

I personally can't bear to waste my expensive cleansers on my boyfriend (I swear I don't hate him, I'm just cheap), but I also don't want to put my skin in jeopardy by resorting to washing my face with a bar of soap. *Shudders* The solution: Cetaphil Daily Facial Cleanser is super gentle, boyfriend and girlfriend approved, and extremely affordable ($6, can I get an amen?).
Post-cleanser, we tone with Dickinson's Enhanced Witch Hazel Alcohol Free Hydrating Toner (whoever named this is dramatic), which comes in a bottle that will last you ten quarantines. If we're not masking, we finish with Unscented Neutrogena Hydro Boost Hyaluronic Acid Gel Face Moisturizer (again, DRAMATIC), because it's the only drugstore moisturizer I trust. I myself have a much more intense skincare routine, but this is our morning couples' drill and so far, so good. 
Masks
I am not afraid to walk around the house with a sheet mask on. In fact, I'll even share this mildly terrifying look on social media if it means getting a few laughs. My boyfriend has a beard, so he typically is uninterested in participating in my masking routine. BUT, I am stubborn, so after doing some research I stumbled upon HETIME, a beard-proof mask designed for men. It is Dax Shepard approved, and the perfect option to present to your man when throwing your own sheet mask on. My boyfriend went through his first four-pack in 10 days, so it's safe to say we'll be purchasing more. Happy masking!
Cleansing The Pores

Bioré The Original Deep Cleansing Nose Strips
IDK about you, but to me there is nothing more satisfying than unclogging pores with cleansing strips. Bioré is well aware of this, because they literally put out an #oddlysatisfying commercial to highlight just how gratifying the process is. We ALL have clogged pores/blackheads (except for the one girl reading this internally bragging that she has perfect skin), so this is another fun (and kind of gross) step in the couples skincare bible (written by me, in this moment). Always wash your face prior to using the strips, as oily residue can disturb the process. Also, to clarify, I'm sure there are plenty of brands that offer this type of product, but Bioré is at Target, and Target trumps all. Thank you and goodnight. 
Scalp

I think we often forget that our scalp still counts as skincare, and it's important to treat that and the hair on your head with kindness. My boyfriend will not sit for long periods of time with a hair mask in (unless I casually lathered it in while he was playing video games), but we do use Garnier Fructis' Hydrating Treat with Aloe Extracts. It's literally a one-minute treatment, so even my cats would have enough patience to participate (no, I do not put any products on my animals, I'm just proving a point). I like this product because there is no weighing down or greasiness, and my boyfriend likes it because it helps moisturize his dry scalp/hair. An across-the-board win if ya ask me!
Teeth Whitening

We can't change the fact that the world is ending, but we can change the color of our teeth. My diet mostly consists of coffee and ramen nowadays, so I fear my teeth will turn yellow by the end of this all. You can get some Crest 3D White Strips, and for 30 minutes a day, you just might be able to undo the damage from all that red wine you've been guzzling. If we're going to have to fake-smile at each other after this two-month quarantine, our smiles might as well look blindingly white. 
Body + Soul

Moonergy Moon Ritual Bath Bomb Kit
If you are stressed the f*ck out and your body is suffering, a bath always helps me relax. I will keep it really real with you all, I'm six feet tall, my boyfriend is 6'1″, and we do not fit in our apartment bathtub. BUT, if you are blessed with a home that has a bathtub for two (or you are solo but have made it this far), Moonergy's bath bombs and teas are amazing. I include these because a lot of bath bombs aren't as gentle on the skin as they should be, but my skin always feels soft and nourished post-bath using both of these options. You can throw either in a full tub of warm water, and the calming aromas are an extra bonus. This is a good couples activity for reasons I need not explain, but it's also nice to practice self-care and treat your skin right head to toe (and support smaller businesses). 
And there you have it. Couples skincare, quarantine edition. No TikToks were made in the process of this routine, I promise. 
Images: Dean Drobot / Shutterstock.com; Target; Garnier Fructis; Walmart; Moonergy; kristenanniebell / Instagram
Betches may receive a portion of revenue if you click a link and purchase a product or service. The links are independently placed and do not influence editorial content.
These Companies Are Stepping Up To Make Supplies Amid The Pandemic
Update: things are bad. More specifically, COVID-19 cases are spreading quickly all over the country,  hospitals are being inundated with people who need medical attention, and we are running out of supplies. The world was not prepared for this pandemic, and hospitals are really feeling that right now. Health care providers are struggling to treat their patients and themselves, as they are running low on COVID-19 testing kits, masks and ventilators. 
Without these supplies, health care providers will be unable to adequately do their jobs in a way that protects their patients and themselves, which will only worsen the spread.
It's what one could call: a fucking disaster.
While many hospitals are still waiting to receive the supplies they need from the state and federal governments, some companies have stepped up to produce masks and other things to donate. Capitalists performing acts of socialism and getting some free press in the process. Yay? While the government has straight-up ordered companies like General Motors to retool their factories to manufacture ventilators, others are stepping up voluntarily.
Here are some brands that are using their forces for good and sending supplies to hospitals around the world. Capitalism, but make it fashion.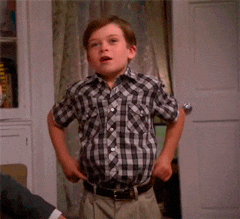 Hanes
Hanes isn't just your go-to brand for comfy period panties anymore, they're now producers of medically approved masks. Their plan is to make 1.5 million masks a week to give to health care providers who are treating COVID-19 patients. Thanks for being there for those who need it right now, and for being there for me when I'm riding the crimson wave.
Absolut Vodka and Jameson Irish Whiskey
The maker of these bar cart staples are converting their facilities to produce hand sanitizer in its U.S. facilities.
LVMH
LVMH — a company with subsidiaries including Louis Vuitton, Dior, Sephora, Fendi, and Givenchy — is the world's largest luxury conglomerate, so we're glad they've found it in their hearts to give back during this crisis. They stepped up back in January when they announced a donation of 16 million renminbi ($2.2 million) to The Red Cross Society of China.
Since then, LVMH has also turned its perfume factories into hand sanitizer manufacturers,and is set to order 40 million face masks from China to help France. J'adore.
Dyson
The British technology company received orders from the UK government to make 10,000 ventilators. Billionaire founder James Dyson said the company was able to design and build an entirely new ventilator, called the "CoVent," which they will send to hospitals in the UK who are experiencing a shortage of supplies. They'll also donate 5,000 to international relief efforts.
Dyson has designed and built an entirely new ventilator, called the "CoVent," since founder James Dyson received a call 10 days ago from UK Prime Minister Boris Johnson. "This new device can be manufactured quickly, efficiently and at volume," he said https://t.co/D7HBjsQIl1

— CNN International (@cnni) March 26, 2020
Given that Dyson charges $500 for a hair straightener and kidney for a vacuum, I'm not surprised they had some money lying around. In any event, well done, Mr. Billionaire.
Prada
Prada is keeping it classy by
using its factory in Italy
to mass-produce hospital gowns and masks, and plans to use the site for this until at least April 6th. They plan to produce and distribute 80,000 hospital gowns and 110,000 masks We love to see it.
I'm impressed but will be watching to see if surgical masks make their way onto the runway next fashion week.
Cristian Siriano
After reaching out to the New York governor's office, the designer and "Project Runway" host recruited his talented team to churn out thousands of masks for health care providers treating COVID-19 patients. Their designs have been approved for use, and Siriano says his team can manufacturer
up to 500
masks per day to help make up large shortages throughout the country.
Click here
to donate to their efforts.
Brooks Brothers
The company says it's converting its factories in New England to produce 150,000 masks and gowns every day.
Ford, GE, and 3M
Ford is working with General Electric to  create a version of their ventilators. The car company is also working with 3M to help create respirators for health care workers working with COVID-19 patients.
The Good Influence Fund
Ok, so we can't really make anything to help (other than fire memes). What we can do is use our reach to bridge the distance we're all feeling at this time. We've selected four organizations mobilizing to support those whose lives have been impacted by the pandemic. Help us raise $100,000 to support the distribution of Personal Protective Equipment for medical workers, nutritious meals for families in need, direct cash assistance for laid-off services workers, and resources for victims of domestic violence.

Images: Giphy (1)
5 Stress-Fighting Skin Care Products That Do Wonders For Your Face
---
It takes a lot of patience, effort, and internal seething to act as heartless as Kourtney Kardashian. I know this because I try like, really fucking hard to only provide one-word answers to any question and mask any sign of emotion at all times. I give her so much credit for perfecting this act despite having three kids with a mentally unstable and alcoholic ex-boyfriend sleeps with Insta thots on the regular. All hail Kourtney Kardashian.

Regardless of how much I put on this little public façade, the second I'm behind closed doors, I am 1,000% Britney Spears circa 2007. Being in your 20s means becoming a workaholic (possibly also an alcoholic) while remembering to eat solid food before five consecutive tequila shots and turning off your straightener before leaving the house. Anxious is basically my middle name at this point, and if you didn't know that, all you'd need to do is take one look at my face to figure it out. At least my outside matches my inside, right? Some rich smart CEOs probs know of this struggle all too well, so here are fab skincare products to help hide your stress so you don't fuck up your ex's car with an umbrella.
For skin that manages to fuck up when all shit hits the fan, this serum calms down redness and swelling to prevent future breakouts. Glossier understands that junk food and that unpleasant moment right before our time of month are literally sabotage, and this serum is specifically formulated to stop your skin's biggest triggers. The super lightweight water-to-gel formula gets rid of excess oil and absorbs into your skin to drastically strengthen your cells.

The bags under my eyes will def be the death of me, literally. I look like a corpse if I'm not layering a shit ton of eye cream, especially after all the sleepless Saturday nights I've had in the past seven years lately. This is an instant brightening and hydrating eye cream that has a cooling effect and leaves you feeling wide awake. It de-puffs your eyes so you look refreshed and smoothes your eye area for makeup application. The formula is also free of oil and fragrance, and full of peptides that counteract against stress and lack of sleep.

The intense moisturizer is clinically proven to reduce signs of stress, including fatigue, dehydration, and blotchiness. Honestly, anytime something says it's clinically proven, I'm sold. I won't ask questions. This product is infused with roses and some other good-smelling stuff that detect signs of stress before they happen and help promote immediate recovery so you don't break out.

For a super quick and relaxing remedy after a long night of drowning your sorrows in wine, apply these pre-soaked moisturizing pads onto your eyes for about 10 minutes. They're composed of anti-stress and anti-fatigue ingredients to help soothe, hydrate, and massage your under eye area. Turn off your phone and listen to like, Mozart or whatever before taking them off and gently rubbing the excess serum in.

This is like, meditation in a bottle tbh. The product promotes sensory therapy, which is supposed to work wonders after a light application on your pressure points. When you're two seconds away from throwing your computer against the wall at work, apply two drops of this on the back of your neck, inner wrists, temples, and earlobes. A tingling sensation will occur (so, no, you're not going crazy) and soon, your bottled-up tension and stress will evaporate. This also works as a sleep aid and helps with migraines, so who the hell needs yoga when you've got this?

Images: Katerina Radvanska / Unsplash; Giphy; Glossier.com; Sephora (2); Nordstrom; Estée Lauder;