7 Ways To Make Your Labor Day Getaway As Safe As Possible
Summer is slipping away before our very eyes, and we're left wondering if it was ever here at all. It's safe to say summer 2020 has not gone as planned considering Americans basically can't leave the country, masks have replaced bikinis as the season's must-have item, and the most exciting thing to happen in August was Michelle Obama giving us this year's mantra: "It is what it is."
Luckily, there's still one last opportunity for a blowout this season: Labor Day weekend. And by blowout, we mean maybe drinking too much alcohol and getting too much sun with a couple of friends from your bubble. LDW is the perfect time to enjoy the beach or the mountains and celebrate that we've made it through eight months of this dumpster fire that is 2020. There are plenty of viable options from road trips to staycations, or even your regular park hangs. If your European vacation was canceled this summer, don't worry, you can still find overpriced hotels and cheap wine in America.
Here's how you can plan a Labor Day weekend vacation that isn't lame, but also keeps your stress levels at bay, and is as safe as possible—because no one needs a repeat of Memorial Day weekend and its resulting COVID hot spots.
People Suck, Just Avoid Them
Honestly, being antisocial is my preferred vibe even without a pandemic, so I'm here to tell you to avoid crowded vacation spots that are sure to be packed with people. Nothing spoils a good tequila buzz like screaming children or a million people in your vicinity germing it up, anyway. On the upside, Labor Day tends to be the less busy long weekend of the summer compared to Memorial Day. Still, that doesn't mean you should flock to a packed vacation spot or high-risk social gathering (*side eyes those huge parties in the Hamptons where nobody is distancing*). Instead, opt for lesser-known destinations with a small group, and be sure to plan outdoor activities. Think wine tastings, picnics, or just drinking bottomless rosé by a private pool.
Do Your Research
.

What, Like It's Hard?

Look up the number of cases, quarantine restrictions, and mask requirements for that state, and stay up to date on the CDC's travel guidelines. Google now has a handy feature that allows you to type in any destination at google.com/travel, and to find key details including the percentage of available hotel rooms and flights operating the route, plus travel advisory info and cases. Don't take a chance and just show up somewhere like a bunch of uninvited frat bros who heard there was a party with girls and a keg—the information is out there, so use it.
Find Accommodations That Are Actually Accommodating
Choosing an accommodation that has implemented meaningful precautions is key. It's not March anymore—hotels and resorts have had six months to figure out how to accommodate social distancing, and thankfully, many are doing it well. Do your research to find places that have gone beyond sending out an email regarding these ~unprecedented times~ and are going the extra mile to keep guests safe. From private pantries and grocery delivery to personal plunge pools, an in-room bar, and distanced activities, it's not difficult to find a hotel that will keep you entertained while isolated.
Another way to stay safe is to book an Airbnb that has contactless check-in and good ratings for cleanliness. With so many options like Airbnb Plus for luxury stays or homes set up for long-term getaways, you can find your perfect escape from the city. Also, a word to the wise: the farther away your accommodation is from other people, the louder you can blast "WAP" and learn the dance for your latest TikTok.
Shut Up And Drive
We get it, you have a million miles from flying for work and you couldn't possibly survive without TSA PreCheck. Well, it's basically useless now because just like those international flights, we're grounded. The solution? Drive rather than fly this Labor Day weekend, as you have much more control over your environment in a car. If you rent a vehicle, be sure to sanitize the inside and try to make as few stops as possible. Who knew 2020 would be the year of the road trip and that we'd see a serious surge in the RV business? Pre-COVID, we definitely thought RVs were reserved for suburban families in the midwest making their annual trip to Mount Rushmore, but booking an RV can actually be cute and worthy of your Instagram grid, not to mention a safer option than flying.
Pack The New Essentials
You know, the germophobe kit that would make you a weird Howie Mandel wannabe a year ago that is now the standard? Regardless of where you're heading for the long weekend, be sure to come prepared. Pack a coronavirus safety bag with masks, sanitizer, and wipes so that you can clean your travel area or any surfaces upon arrival. "Wallet. Phone. Keys. Mask. Wipes. Purell." The leave-the-house-checklist has got a lot longer this year.
Treat Yo'Self With The Money You've Saved
Splurge on something you might not usually buy with the money you've saved from not leaving your house and keeping travel domestic this summer. This could be something special at home, like a night in with a catered dinner, a massage therapist that comes to your backyard or balcony (if restrictions allow), a private tour, or delivery from a nice restaurant that's normally only dine-in. These options all work for your staycation at home, too. After dealing with listening to your significant other's work voice since March, it's time to treat yourself.
Listen To Michelle: It Is What It Is
Remember when we all thought lockdown would be done by May? Lol, now we've nearly hit all four seasons in isolation and collectively binged at least three reality shows. Turns out avoiding touching your face wasn't the ticket to flattening the curve. Regardless, we've found a way to (somewhat) enjoy summer, even if it meant wine tasting locally rather than in Tuscany. The vineyard pics look pretty much the same regardless of the continent, so does it even matter?
Before summer is gone, say a little toast to the fleeting season and its unexpected events. From getting out of quarantining with a boy you had no business moving in with to spending countless hours contacting airlines for credits in lieu of your canceled honeymoon, it has really been a rollercoaster. So plan a Labor Day vacay that's distanced, has lots of White Claws on ice, avoids everyone but particularly anti-maskers, and maybe even for a few days takes your mind off of all the adult Trump children's dead eyes that streamed live at you last week. You deserve it!
Images: Taylor Rooney / Unsplash; @betchestravel / Instagram
Oh F*ck, It's Fall: Weekly Horoscopes September 2-6
Welp, that's it. Summer is over. Okay, so technically summer lasts until September 23rd this year, but we all know once Labor Day hits, summer is done. Here's how every sign will be ringing in the start of fall, and mourning the end of summer Fridays.
Aries

You're having trouble flying solo and might be feeling a little bit lonely right now, Aries, and that's okay. I know you pride yourself on being an independent woman who don't need no man, but that doesn't mean you can't be in need of a little TLC every once in a while. Make plans with someone this week to keep the loneliness at bay and, please, make sure it's someone you actually like.
Taurus

The Full Moon isn't until next week, but its energy is already affecting those closest to you. Translation: look out for friend drama. Whether it be a text taken the wrong way, a drunken night gone bad, or just everyone getting their period at the same time, things could be on edge for the next few weeks. But don't worry. Then it'll be over and you'll all pretend nothing ever happened.
Gemini

Don't freak out, but you may be facing a rough patch in your career right now. Try not to sweat small mistakes and give yourself a break. Nobody can be at 100% every single day. It's totally okay to cut yourself a little slack, just don't let your boss catch you napping in the break room.
Cancer

Mars is moving through your message sector, meaning you're ready to speak your mind about any and everything. Good for you. This more assertive energy could bring you good things in both your professional and personal life, just make sure to check yourself a little bit. No need to go overboard and tell Megan from HR how you really feel about her Powerpoints.
Leo

Watch your spending this week, Leo! The back-to-school are making you feel like buying a whole new wardrobe, but sadly, mom doesn't buy your clothes any more. Refrain from any late night impulse purchases or, if you must, limit it to one item. Your future self will thank you when you actually have enough money to pay rent and eat food this week.
Virgo

You've been coasting high on your own season lately, but that could come to an abrupt halt with problems in your love life. Are you getting too attached? Are you not letting yourself get attached enough? Make sure you don't get in your head and make some drastic decisions before cuffing season!
Libra

The end of summer has you feeling kind of low-key, and that's totally fine! Don't force yourself to go out and be social when you really just want to stay home and watch reality television. The parties, brunches, and happy hours will all still be there when Bachelor in Paradise is done for the season.
Scorpio

You're feeling a little bit lost in love this week, Scorpio, but it's okay. So is literally every good character from TV, film, and literature since the beginning of time. You're in good company. Take some time to think about what you want, and compare it to what you have right now. You might even find you're actually doing better than you thought!
Sagittarius

You are thriving right now, Sagittarius, so you better f*cking embrace it. No bullsh*t. No negative self talk. No not messaging first on the apps because you're nervous. Just f*cking go for it and love yourself, or else Lizzo will be disappointed in you. And nobody wants to disappoint Lizzo.
Capricorn

You've got big professional opportunities coming your way, Capricorn, so make sure you have your Girl Boss lewk ready. This is not a bad time to set your alarm a little bit earlier, or to hang back a little bit late. Your hard work is bound to get noticed, and then you can go back to hitting the snooze button until you're going to be late again.
Aquarius

You might find yourself broke as a joke this week, Aquarius, with some unforeseen expenses putting you in the red. Find some ways to cut back until you can make up the difference. (Nobody likes an overdraft fee.) Might I suggest not ordering Postmates *every* night this week? It could work…
Pisces

Your month of fairytale romance begins now, Pisces! Your knight in shining armor could be right around the corner! Just make sure he's actually Prince Charming and not just like, some dude named Prince who's 6'5″ and that he hasn't committed any felonies (that you know of).
Images: Giphy (12)
So Long Sweet Summer: Here Are Your Labor Day Weekend Horoscopes
Don't cry because it's over, smile because it happened, Ew. Gag me. We're full ugly crying that summer is coming to an end. Sure, officially it's not over until the middle of September or some shit. But we all know the actual summer season is Memorial through Labor Day. Though you'll probably be doing some end-of-summer pleasure seeking, don't be surprised if complete happiness continues to allude you. Anxiety about something in your life lingers, but, like, hopefully you can ditch those feelings like a bad boyfriend as we change seasons. Here are your Labor Day Weekend horoscopes:
Aries
You're seeking activities that make you feel productive this weekend. So, sure, sipping margs by the pool sounds appealing in theory. But you've got so much on your mind, sitting around on your ass doing nothing will actually bring you more anxiety. Ironic. Anyway, your best bet to keep you from psycho-texting your best friend, mom, and boyfriend all weekend is to stay active and moving. Plus, you get drunk faster if you're moving while you're drinking, right?
Taurus
The Sun linked to the Moon in your sign sets you up perfectly to act exactly like your real self this weekend. If rocking just a bikini top and tiny jorts isn't your thing, don't feel pressured into doing it to fit into the group insta. I promise, wearing and doing what feels right to you will make you stand out from the crowd way more than having the same style as every fucking fashion blogger on the internet right now. You do you, boo.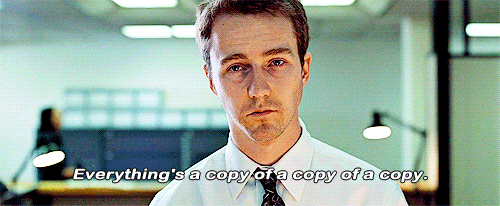 Gemini
Sure, it's expected that you party all weekend to commemorate the end of summer. It's a good thing you don't mind being unconventional because you'd rather take it easy and relax at home than catch herpes in some Vegas day club swimming pool. You only need to recharge at the beginning of the weekend, though. By Sunday, you'll change your tune and be ready to get out of the house. Typical Gemini. As always, you can enjoy the best of both worlds.
Cancer
If you were planning on having a relaxing and leisurely Labor Day Weekend, you're SOL. Your moving and shaking doesn't stop even into next week. You'll get phone calls, texts, and DMs from all kinds of people. Likewise, people will be demanding your attention in person. By Sunday, you'll probably be begging for a break from being so popular. You probably won't get it, so come up with a really good excuse as to why you're still hungover on Tuesday morning.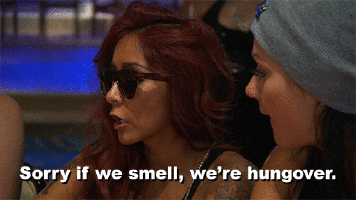 Leo
You're all about making the right connections this weekend. Unfortunately for the single betch, that connection might be more professional than personal. Like, maybe you match with a great guy on your chosen app only to find out it's more of a match in the boardroom than in the bedroom. The good news is you guys can be friends with benefits even if the only benefit is access to more industry gossip and insider knowledge.
Virgo
According to your weekend horoscope, you're out to experience new things and learn more about who you are as a person. No, you don't have to go on a yoga retreat or take some lame vow of silence in order to achieve self-realization. You can push yourself outside of your comfort zone by trying a new activity or connecting with a new friend. Go ahead and agree to be lawn-dart partners with that handsome stranger at the barbecue this weekend.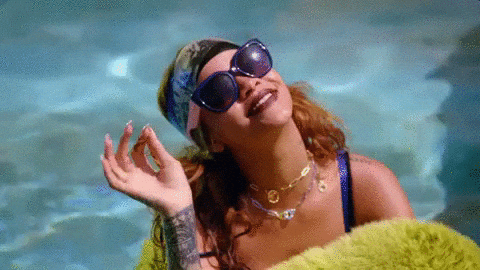 Libra
You have a lot to process emotionally this weekend. That's not something to necessarily shy away from. You're getting closure on something important and emotionally preparing to begin a new phase of your life — which includes less swimsuits and more boots and sweaters, probably. You don't have to hide out from your friends to work through some of this sh*t. In fact, a good convo with your most trusted besties could do you a lot of good.
Scorpio
This weekend, a beneficial Sun-Moon aspect is getting you in touch with what you need from a partner emotionally and physically. Like, maybe your guy is the nicest, sweetest thing, but you just can't get your lady boner up for him. Time to have a convo about what's going wrong in the bedroom or just end it altogether. You deserve to have all your needs met, so if there's a missing piece, stop wasting your time by Saturday, so you have half the long weekend to get over him and under someone else.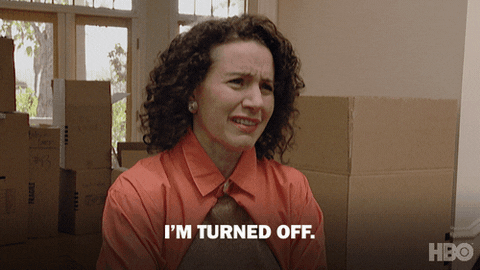 Sagittarius
Patience is at an all time low this Labor Day. Whether you're waiting for your friends to get their shit together so you can get out the door, or you're over Jen talking about her amazing world travels on her dad's dime, you can always just leave. I mean, like, they invented Uber for a reason. There's no need to be held back by slow people or conversations that drag you down. This weekend, when you don't like what's going on around you, GTFO.
Capricorn
The Sun-Moon pushes you to get in touch with a higher form of love. Sure, you could have too much frozen sangria and end up crying about how you'll never find your soulmate. You could also discover a passion that fills the deep, empty void in your heart so you don't even really realize that you're unhappy single or in an unfulfilling relationship. This kind of sounds depressing, but I swear you'll come out on top with a love that's not just superficial.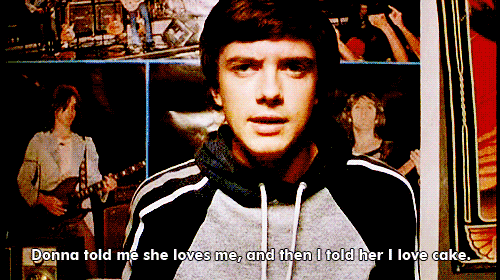 Aquarius
Connecting with someone one-on-one refreshes your soul. Even though you've got a lot to pack into this long weekend, it's important that you take time to bond with someone close to you. Call your mom. Call your grandma. Call your college roommate in Peace Corps in Tonga. International charges be damned, you need to have conversations with people who share history with you. Reminiscing about the drunken trainwreck that was the summer will have you refreshed and ready for the fall.
Pisces
Your Pisces intuition is a little bit off this weekend. It's like you're putting out a lot of bad vibes so that you can be right about a situation, ultimately making you unhappy. Tell your psyche to shut the f*ck up this weekend and let you live your life. You can always give yourself the "I told you so" lecture later on, so why not enjoy what you're doing now. I think it was my mom or Gandhi or someone else really wise who said "on't waste time worrying about sh*t that hasn't happened yet."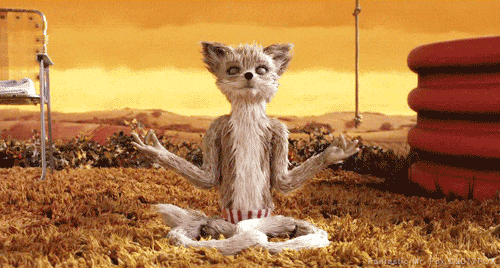 Images: Shutterstock; Giphy (6)
The Best Labor Day Sales You'll Want To Shop Right Now
It's really happening. Summer is basically over after this weekend, and the recent PSL debut at a Starbucks near you pretty much confirms it. This Friday is your last chance to cross some summer to-dos off your bucket list and indulge in some incredibly cliché festivities such as BBQs, boat rides, and pool parties. Whatever you do, you'll most likely be too tipsy to care. Besides squeezing in all the possible day drinking opportunities, saying goodbye to summer also means treating yourself to yet another shopping spree before your fave stores swap out the swimsuits for sweaters. LDW is known for having killer sales, duh, so here are the best Labor Day sales to shop and score some v awesome deals with.
PacSun
Starting on Thursday through Monday, you can take 20% off anything site-wide using the promo code HEYFALL. Bless.

Lottie Moss Striped Bodice Jumpsuit
Urban Outfitters
UO will be offering an additional 40% off their sale items, no promo code necessary. Hurry, though. The sale is only good until Sunday, so buy everything you can before it sells out.


UO Britt Textured Square-Neck Mini Dress
ASOS
ASOS is always having the best deals on top of existing sales, which makes everything ridiculously cheap. To get a head start on fall shopping for things like coats and sweaters, take advantage of their up to 60% off layering sale. Praise be.

ASOS Soaked In Luxury Cupro Trench Coat
Nasty Gal
I still don't know why Nasty Gal is so underrated, especially because I've yet to have a single bad experience. They have the cutest clothes at amazing prices and I'm always getting a ton of compliments, so I'm not sure what's not to like?! Take 50% off of everything while you can, because this clearly won't last forever. Seriously, don't like, miss out or forever have so many regrets.

Nasty Gal You Can Make Knit Cropped Sweater
Lord & Taylor
Use the promo code FALL to score a deal that can be up to 40% off whatever your little heart desires.

Lord & Taylor Fringed Faux Leather Jacket
Free People
For a limited time, you can take an additional 25% off sale styles, finally making it possible to get that chic top you've been eyeing. Amazing.

Free People Cherry Bomb Tank
Shopbop
Shopbop has a too-good-to-be-true sale where every discounted item is at least 70% off its original price. Yes, this is real life.

Aldo Shoes
If you're in need of last-minute sandals before summer is over, def check out Aldo's sandal deal. Take 30% off any trendy pair you'd like.

Aldo Xavierra Sandals in Black
PrettyLittleThing
PLT is another severely underrated site, IMO. Celebs like Kylie and Kourtney literally adore their pieces, so I swear this is as legit as it gets. Take 30% off EVERYTHING (blessed be Labor Day sales) using the code FIRE30.


Rust Plunge Long Sleeve Wrap Over Midi Dress
Photo: Laura Marques / Unsplash; PacSun; Urban Outfitters; ASOS; Nasty Gal; Free People; Lord & Taylor; Shopbop; Aldo Shoes; PrettyLittleThing
Betches may receive a portion of revenue if you click a link and purchase a product or service. The links are independently placed and do not influence editorial content.
Summer Isn't Over Yet: Weekly Horoscopes For August 27-31
It's the week before Labor Day, so everyone is pretty much checked out this week. Don't plan on getting a lot of work done. Don't plan on sticking to your diet or workout plan. Basically, don't plan on anything because lack of follow-through will just end up frustrating you to no end. Hold people accountable after Labor Day, k? Here are your weekly horoscopes for August 27-31:
Aries
The Moon connecting with Jupiter this week awakens your intuition. In order to really tap into that, you need to spend some time being quiet this week. Like, think about 10 minutes without podcasts or music or the TV on in the background. A tiny bit of silent reflection could reveal a lot, or it could send you into an anxiety tailspin as you contemplate your life and choices. There's only one way to find out!
Taurus
Mars ignites your desire to travel this week. Hopefully you have a Labor Day getaway in the works, because it's just what you need to reset as we head into the fall season. If not, turn off your phone, fill up the kiddie pool, and pour yourself a stiff tropical drink. Your life is basically set on "Do Not Disturb" until you get some vacation time in.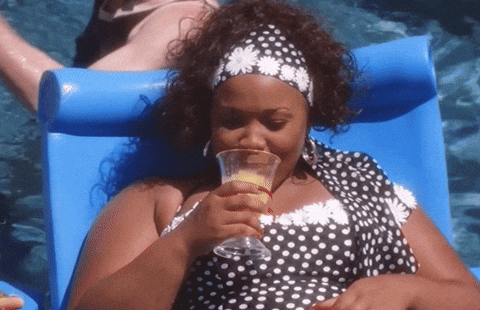 Gemini
The Moon in Pisces to start the week makes you lucky as long as you follow your intuition. You can avoid a lot of heartbreak and trouble if you notice the red flags before they turn into deal breakers. Like, if you feel sketched out by a guy you met on an app, don't ignore it. Next thing you know, drinks after work could turn into sex at his place while his cats—yes, multiple cats—watch. So gross.
Cancer
With fiery Mars opposite your sign, this week calls for patience on the behalf of others. Practice giving people the benefit of the doubt. With summer coming to an end, a lot of other signs are scatterbrained and might forget that you had lunch plans scheduled out from weeks ago. Bring headphones or a book or something along with you this week so you don't feel totally awkward when others leave you high and dry.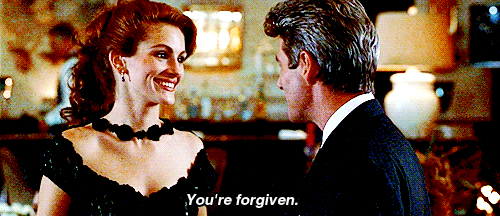 Leo
Since you're still recovering from Mercury in retrograde in your sign, it might be time to do some reflection on the good and bad it brought you. Mercury did bring people from the past back into your life, but now Venus creates a some appreciation for people you know and how much they, like, totally care for and adore you. If exes popped up while Mercury was in retrograde, maybe just practice being thankful that they're out of your life now.
Virgo
You're looking forward to a partnership on the horizon, thanks to the Moon in Pisces. Maybe things are working out with a collaboration on a project or at work. Maybe your current relationship is moving along swimmingly and you're casually making wedding boards on Pinterest. That's not creepy or anything. Check in with the person you're partnering with, though, to make sure you're on the same page. Definitely don't, like, tell him about the Pinterest thing, though.

Libra
Your compassionate side comes out this week as the Moon links to generous Jupiter. You could be the friend that's called upon when others are in need. Depending on how crazy your friends are, it's probably because they know a responsible Libra like yourself has enough in the bank account for bail money. Luckily for everyone you know, you're in a generous mood. Just remind them that they definitely owe you one now.
Scorpio
This is one of the most popular times of the year for you. I'm sure you have a lot planned to close out the summer. Don't forget the little people on your way to the top, though. If you have invites to the hottest parties and events, why not share the wealth this week with a friend who doesn't always run in the same crowd? Your ability to adapt socially and help others be less awkward at parties will be noticed and recognized.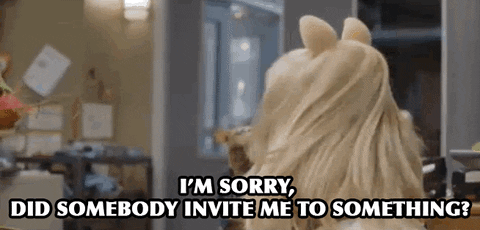 Sagittarius
The Sun at the top of your chart means all eyes are on you. It would be a shame for you to not take advantage of that. While other signs are kicking back, enjoying the end of summer vacation, you can step up your game in the office. You'll basically be the only one putting in any effort, and your boss will totally notice. You don't even have to work that hard. It's like being rewarded for doing the bare minimum, which is the best thing to be rewarded for anyway.
Capricorn
Mars in your sign makes you aggressive and energetic, but all that aggression and energy might be misplaced. It's like when you take an Adderall and spend five hours looking at Instagram instead of working. You'll have drive to get shit done, it just might not be the most useful stuff. It's the last week of summer, basically, so go ahead and be nonsensical: organize your nail polish by shades of the rainbow, debate with your friends about the hottest guy on Bachelor in Paradise—anything unproductive will make you happy, and that's ok.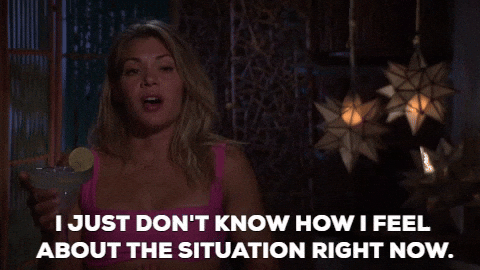 Aquarius
Things are passionate and intense for you coming up. Mercury opposite your sign attracts fun and lively conversations with others. Venus encourages romance. Be careful if you're out in the wild looking for a mate right now; you're in danger of falling hard and fast for someone. A new fling will distract you from all the other sh*t you've been working on, so get ready to get behind on the sh*t you have to do while galavanting around on dates and such.
Pisces
Mercury makes you busy this week while Venus promotes friendships, conversations, and hot sex. That sounds so great and fabulous, except for the fact that the Sun is opposite your sign, making you tired AF. Let's just say you'd get a lot done—including doing a great job at work while maintaining a social and sex life, that is—if it weren't for the fact that you probably slept though all your opportunities to actually do so this week. So that's nice. FML.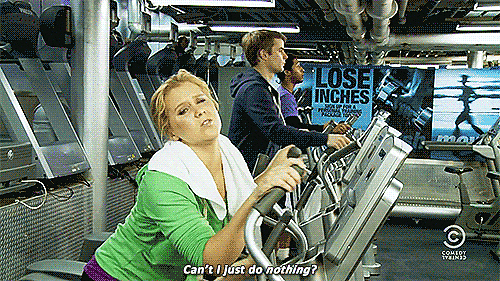 Images: Artem Bali / Unsplash; Giphy (6)
Here's How Autumn Is Going To Go For You: Weekly Horoscopes September 4-10th
Get ready to celebrate, betches! After wrecking you shit in retrograde for what seems like forever, Mercury is making like you after dumping your fuckboy ex and moving on. You'll be totally out of hot water by Tuesday, September 5th. So if you're a member of a sign where everything else in your life is going to shit, don't blame Mercury this time. Sorry not sorry.
Aries
You're focused. You're driven. You're ready AF. For what? IDK you're just, like, really back in the swing of things and ambitious as ever. That doesn't mean you've turned into a bore whore workaholic or anything stupid like that. On the contrary, you're not letting the end of summer end your fun. You're as aggressive about your leisure as you are about getting shit done. So, like, good for you, I guess.

Taurus
A long weekend has you in a mood. Hey, at least it's a good one, one where you DGAF about doing any kind of work whatsoever. It can wait until next week, right? The good news is, since everyone else is recovering from whatever shenanigans they got into over the weekend, they'll be too worn out to know you're slacking. Take that chatty coworker up on the lunch offer—that way, when your lunch break turns into an afternoon out of the office, you can chalk it up to networking or working on a project or some shit.
Gemini
There are two sides to every coin and to every Gemini. This week you're, once again, a little conflicted. Half of you is still in summer mode, ready to party and shuck responsibilities for poolside margs at the drop of the hat. The other half of you feels this weird need to settle down, stay close to home, and light some pumpkin scented candles or some shit. I guess there's no reason why you can't find a way to compromise and do both. September is a fucking weird month, isn't it?

Cancer
Labor Day weekend didn't really put you in a chill mood. In fact, you'll be back on the top of your game, moving a million miles an hour by Tuesday morning. There are not enough downers in the world to slow your shit this week. The good news: the Sun and Mars are totally in your corner for getting shit done. They make you energized, focused, and direct with people you'd rather not have stand around your desk and bother you all day while you're trying to keep the whole place in business. For the fifth time, Karen. I don't want to get coffee with you!
Leo
Your thoughts turn inward this week. Oh, no, like don't freak out about having an existential crisis or anything like that. I should say, your thoughts turn in towards the inside of your wallet. Did you have a little too much fun over the long weekend/all summer long? Don't fret, sweet child. There's always time to get your financial wheels back on the bus—or call dad for a small loan never to be repaid. You tend to be a little quick with the draw to spot your friends or cover the difference on a bill. This week, let someone else handle the check.
Virgo
Like bad hair extensions on a Bachelor in Paradise cast member, you're bound to stand out this week. The Sun and Mars are in your sign so you're energized and focused and others are def taking notice. It's a great week for you to stick your neck out to go for what you want. Just keep all the amazing plans you have and blessings in your life on the DL as best as possible. You have a tendency to annoy others when you get loudly excited about things. Subtle enthusiasm is your best friend this week.

Libra
You're not usually the lowest of the low-key in the zodiac, but this week, you're totally fine with chilling out and letting the drama of others unfold. This week, you should go ahead and tap into your creative side, even if that just means changing the background on your iPhone. Even though you're staying off radar for the most part, you'll still make time to see friends and be social—I mean, you're still a Libra at heart. Hangouts are just more likely to be a bit more casual than you're used to.
Scorpio
Drink it in, Scorpio, you're the dead center of attention this week. You'll be the apple of the eye of those who are in positions of power over you. Be on guard, though, you might have captured the romantic  attention of a superior. Is that creepy or is that hot? I guess it depends on how attractive said superior is, right? Be careful around that pesky Full Moon midweek. It's likely to spark some drama in your relationships.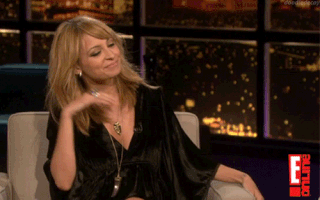 Sagittarius
Timing is everything and the time you've been waiting for is now. For what? Only you know that, betch. But it's best you act quickly and make your move. The Sun is high in your chart so you're getting all that positive energy and attention. Mars is at the top of your chart, making you fiery and ambitious. See, your life right now is giving you like, all the ingredients for a cocktail of amazingness and you're an idiot if you pass up your chance.
Capricorn
Out of the frying pan and into the fire, or however that saying goes. Even though Mercury in retrograde is ending on the 5th, the full moon midweek has a strong pull on you. And, hey, sometimes that pull is towards the ground. You're more likely to be a little clumsy midweek—spill that coffee on your new shirt, trip in front of a group of hot dudes, that kind of thing. Maybe you should let one of those dudes catch you, though. You have romance on the horizon.

Aquarius
Not only is Mercury moving out of retrograde, Mars is also done opposing your sign. Do you feel like a giant-ass weight has been lifted off your shoulders? Well, you should. Your friendships and relationships will be super copacetic and even the Full Moon won't fuck with you too bad. Slight mixups are possible accompanying that shit midweek, but you'll bounce back pretty easily from any minor flubs.
Pisces
Mars has moved into opposition of your sign and that's where that motherfucker will stay until mid-October. This means you're going to be keyed up for the next month or so. Plan for general anxiety and to be announced with basically anyone you come in contact with. It's not your fault you're such a bitch, it's Mars'. On top of that, the full moon messes with you midweek. Starting your period this week would be the cherry on top of the shitty cake life has handed you, so there's that. Just do your best, K hun?

Nordstrom Is Having A Crazy Labor Day Sale & Here's What You Need To Buy
National holidays are like, fucking awesome for obvious reasons. Not only because you can "occasionally" dress like a total slut, but because they free us from our dreary office and provide an excuse to excessively drink even if it's because a fucking groundhog emerged from hibernation—but when I hibernate all winter, I'm anti-social and depressing… K. This Labor Day weekend, it's expected that we'll drink an ungodly amount of alcohol, indulge in our mom's pasta salad (and then hate ourselves) and shop last-minute summer finds because this is corporate America and holiday sales are massive. Out of the hundreds with Labor Day sales, the only store worthy besides Shop Betches is of course, Nordstrom's Labor Day Summer Sale because it discounts our fave brands up to 40% off, both in store and online. Not only is this a fab opportunity for swimsuits and shorts you've been eyeing, but it'll also have leggings and fall-ready dresses to prep you for next season. It starts today (you're welcome) and runs through September 10th so, before your three-day binge-drinking sesh weekend begins, take advantage of these must-haves or forever hold your peace.
From here on out until summer 2018, our exposure to vitamin D will be slim to none, as will the summer tan we worked so hard on. Pale pink may not be a big fall trend, but you have plenty of good reasons to buy this summer style ahead of time. You probs have a fall wedding coming up anyway that you def didn't buy a dress for yet. Well, here you go. It's semi-slutty short, form-fitting, and v accentuating, so before you gain three pounds during hibernation, you may as well show off the summer bod you got now with this minidress.

These are basically your life-savers for every occasion where leggings, denim, and sweats aren't a question. Weird, I was thinking work, too. Speaking of jobs, the reason why we're even celebrating this weekend since I had to Google the meaning to check is because we put up with ridiculous dress codes and fugly cubicles to begin with. So, cheers to that and get yourself a pair of bangin' black jeans that feel as comfy as leggings that you can totes get away with wearing to the office. Since they're black, slightly cropped, and high waisted, you'll look tall and and skinny AF.

It is slowly becoming sweater weather. Start your obsession with this slightly oversized sweater. It's kinda hipster-ish in the sense that it only bares one shoulder, which sounds odd, but if worn correctly, you'll look cute and comfy like an Insta thot influencer who captions a picture of herself wearing knee-high socks and coffee in bed with something like, "You fell in love with my flowers and my roots, so when autumn came you didn't know what to do." Oh, this sounds like you? Perfect. You and this slouchy cotton-blend sweater are meant to be.

I'll be the first to admit that I have an unhealthy obsession with over the knee boots. They are the sexiest and most versatile shoes EVER. And like, they make your legs look fucking fire, so IDK what's not to like. On that note, all three colors of these Marc Fisher leg-lengthening and booty-plumping boot heels are 40% off so obviously you need to get a pair like, now. Or better yet, get one in every shade.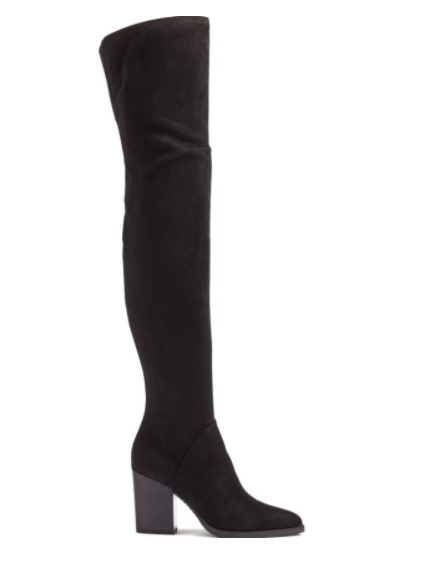 Tbh, you can never have too many leggings and anyone who's anyone already fucking knows that. But be real—half of the leggings in your closet have a hole in the crotch, the other half make your ass saggy and flat, so it's time for an upgrade. These have the basic betch fave of mesh panels to prevent us from having thigh sweat (a major necessity) and feature a figure-sculpting high waistband to keep up with the illusion that you actually go to cycling class and miraculously lost weight this summer.

Suede and leather skirts are v important during cooler seasons because they're trendy, modern, and elevate an average look with new bold pieces. This reddish-brown leather skirt is a twist on the old-fashioned "pencil skirt-businesswoman" look for an upgrade that's professional, edgy, and elegant all in one. It's honestly soft, easy to wear, and falls right above the knee, making it perfect for any boot you decide to pair it with and for getting out of trouble if your HR rep tries to start shit.

Why Nobody Wants To Go To Your Holiday Weekend Wedding
To the bride-to-be and the wedding planner who should be fired, like yesterday,
Remember that one time we jetted off to Vegas over Labor Day weekend on half a tank of gas, $62 in our pockets, and stolen borrowed whore-ish excuses for dresses from your sister's closet? One of the most (err, least?) memorable weekends, right? K, now ask me what exciting adventure I have penciled in this year. Oh wait – you already did, in the form of overpriced card stock with an option of chicken or fish.

I don't mean this letter to come off bitchy, but I also don't mean for you to actually read it. But as my good friend, if there's anything you should know about me, it's that if there's one thing I love more than getting obliterated on your dad's dime celebrating my good friend's love and happiness, it's taking time to celebrate winning my sixth round of beer pong in a row the freedom I was given by the people who sacrificed their lives for me… or something like that. *Googles "meaning of Labor Day"*
In hindsight, your holiday weekend wedding probably sounded like the perfect idea—sure, it's double the celebration, back-to-back scheduled daily activities, and your guests can take one less day off of work, but the one day a year dedicated to you probably shouldn't also be a day that's dedicated to thirsty Instagram hoes in flag bikinis the working class. So it's time I let you in on the cold hard truth. Holiday weekend weddings are fucking miserable, and before you come up with a list of reasons why I'm wrong, and slightly selfish but mostly bitter, I'm like three steps ahead of you:
"But you already have an extra day off work!"
Let's just set one thing straight here—you get ONE wedding day (unless you're me, and planning on marrying the second time around for monetary purposes, but I digress). You're not 16 again and able to call dibs on a month-long celebration. Weekend-long weddings are an excuse for weekend-long activities that do not include me spending my precious Monday off at a hotel brunch with Aunt Karen and Uncle Bill as I try to recall whether or not I actually did flash my left boob at the bartender for a double shot.

"But everyone else will probably be on vacation anyway!"
Maybe you haven't heard of a little thing called holiday weekend in rush hour traffic on the 405 freeway, but everyone else on the Western hemisphere kicking off their vacation at the same time on what seems like the same goddamn highway, is just about as nauseating as the three-day hangover I was about to happily indulge in. Not to mention the jacked-up cost of holiday travel and borderline-slutty wedding outfits for each activity that equals out to like, a shit ton of money I don't have, and that's before the gift. If I'm being honest, I had really only budgeted for one polka-dot Kate Spade serving dish.

"But you don't have to scramble to make holiday plans!"
Am I missing something? What was that about "making plans"? Idk if you just misheard or if the sound of Christina Perri's "A Thousand Years" has been mutilating your ears since you got engaged, but I have a FREE DAY OFF. "Free" as in a paid vacation. "Free" as in not having to squeeze into Spanx on a Monday while plotting Linda from reception's death after hearing that godawful "good morning" greeting. That kind of "free." These kinds of things come around as often as that eclipse that blinded half of America's biggest idiots (or so it seems), so the only thing I'll be scrambling for in the coming days, with the exception of a Sunday brunch blackout, is a menu of newly released Netflix shows on my binge list.

"But it'll be so fun to ring in a special holiday all together!"
I hate to break it to you, but New Year's Eve is not all about the #AlwaysAndForEvans wedding for as long as I shall live. I, for one, don't want to have to think about the groomsman's unfortunate case of whiskey dick every new year for the rest of my life once the clock strikes 12. That also means that every holiday will be overshadowed by your anniversary, and I'm not the slightest willing in the right head space to make that sort of commitment. So I think I speak for every other human with a questionably high alcohol tolerance life when I politely recommend that you quit trying to hijack our three-day holiday weeken—
"But it's open bar!"
Ugh fine, put me down for the grilled chicken.

Yours truly,
Seriously though, it is open bar, right?