The Best 'Bachelor' Recap You'll Ever Read: Justice For Dildo Girl!
Well, well, well, what do you know? Another Monday come and gone where instead of doing the laundry that's been piling up on my floor, threatening to swallow my dog whole, I'm instead chained to my TV, investing what's left of my time, energy, and life force into a man whose entire personality is wrapped up in his ability to wear a turtleneck. This is truly my cross to bear. 
The 2-On-1 & Rose Ceremony
Last week, we left things off with the introduction of a 2-on-1: MJ vs. Jessenia. As a reminder, MJ has not put on concealer even once during her entire stay in Pennsylvania, which tells us that she has absolutely nothing to lose going into this fight. Then there's the fact that she's, ya know, terrifying. Matt might not have a choice about who he's going to eliminate. Once MJ gets through with her, I'm willing to bet the only things left of Jessenia will be hair extensions and body glitter. 
Jessenia tells Matt that MJ is the last of Victoria's gang of middle school bullies. She says that everything MJ does comes from "a place of malice," to which Matt responds, "that's a bummer." A BUMMER?! A bummer is when you accidentally step in gum, not when you find out the girl you want to bang likes to spend her free time stealing people's lunch money and giving swirlies. 
View this post on Instagram
Honestly, things are not looking good for Jessenia. For one, who even is she? Has she been on this show for the last six weeks? I couldn't say. Also, MJ defending her actions rn sounds a lot like me not apologizing for bad behavior after a blackout. "I'm mentally and emotionally exhausted and now I'm having my character attacked. Also, I left my card at Papaya Dog so I'm a little fragile, okay?!" 
MJ: I had a weak bitch moment, but now I'm back.
Okay, I didn't realize MJ was a goddamn poet. Brb just going to change my last will and testament to include the stipulation that this phrase must be written on my headstone. The voice of our generation, people. She should be a motivational speaker.
Jessenia's like "you know what Meredith" and I'm f*cking dead. She brought out the first names!! She means business now. Next, the hoop earrings come out. 
You can tell Matt just does not care about this feud. He created a safe space for the women last week! What more do we want from him?? Also, I imagine that when Chris handed him the date card for this, he was like, "a 2-on-1 with who and who??" I mean, he probably remembers MJ for her hair, but Jessenia he definitely only managed to recall because an intern held up a cue card with her name on it. 
Oh WOW. Meredith goes home?? I'm shocked. There aren't even any words exchanged between the two on her way out, just exaggerated eye-rolls during her last camera confessional in the limo. Makes you long for the days when 2-on-1's ended with a girl being stranded on an island realizing she's gonna have to Castaway her way home.

#tbt
Back at the rose ceremony, Matt decides to forgo the rest of the cocktail hour entirely and head straight into eliminations. The girls hear this and act like Chris Harrison just told them that they'll need to sacrifice grandma at the rose ceremony if they want to make it to next week. Girls! This is not that serious! God, I wish the things that were "emotionally draining" for me were cocktail parties. You know, instead of small things like my potential unemployment, a global pandemic, and dying alone. 
Here's the body count from tonight's rose ceremony:
Lmao, I love that Ryan won't leave. She's still lined up with the other girls hoping Matt won't notice if she blends into this crowd of tulle and hairspray. Nice try, girl! I will say it's that kind of psycho energy that lives up to our namesake. Well done, Ry. Well done.  
Thank You For Your Feedback
I can already tell that production is going to spend a stupid amount of time this week trying to stir up drama between Katie and Serena C. Why? I guess with Victoria gone and Matt proving that a spoon has more personality than him, they needed to do something for ratings. That said, coming after my girl like this certainly ain't it.
Here's how the drama started: At the rose ceremony, Serena was pissed that she didn't get any alone time with Matt so she blamed it on… Katie? This culminated in a screaming match between the two the next day and Serena whispering "sex positivity" like someone who has only ever faked orgasms, including with herself. Honestly, I have nothing to say about this fight. Katie is perfect and at the end of the day she'll be fine. Meanwhile, Serena is being held together by eyelash glue and not much else. 

THE QUEEN HAS SPOKEN. GOODBYE. 
Pieper's One-On-One
Before I even dive into this date I would just like to have it on record that Pieper's mother should be reimbursing me with hazard pay for having to type out "PIEper" so many times in this recap. That is not a correct spelling of a name, this is a form of wartime torture.
Matt picks PIEper up in the dead of night and, god, is that ANOTHER turtleneck?! What is he hiding under there? I feel like at the end of the season we're going to learn Matt was the woman in that scary fable English teachers always made us read growing up. You know, the one who had to wear a choker necklace at all times or her head would roll off her neck? It's the only reasonable explanation for all the turtlenecks!!

Matt walks PIEper through some sketchy woods and and it's like, is murder the activity for today's date? Are they going to compare serial killer documentary notes and see who knows more about disposing of a body? Because I could get behind that…
Matt pulls a lever from behind some shrubbery, and an entire carnival lights up. Okay, there's no way that lever turned all of that on. I'll suspend disbelief for a lot, BUT NOT THAT, ABC. Also, I hate carnivals on principle, so I'm already not loving this date. They're like, nuzzling noses and all I can think about are the toothless sex predators who usually run those machines. Ah, the ambiance.
View this post on Instagram
This date is generically cute and so are Matt and PIEper as a couple. We learn that PIEper's issue is that growing up her mother didn't say "I love you" enough to her. So, she was given not enough positive affirmations, but far too many vowels for one name. The horror. 
PIEper gets a rose and a personal country concert that literally no one asked for. I'm not sure who I feel more uncomfortable for rn: PIEper as Matt tries to get to third base with her in front of God and Temecula Road, or the band for actually having to come out of quarantine to sing to a crowd of two horned-up Instagram stars. It's a hard no from me all around.
The Group Date

This week Matt really wants to focus on his connections with the women. So, naturally, his first thought was bowling. Okay, I really can't get over how much better this resort is than La Quinta. Everything at La Quinta was like, "we could… have a pool party?" I mean, is this an activity more appropriate for nannying when the weather is sh*t then as a romantic outing with a harem of women? Absolutely. But at least it is an activity. 
Of course this date is not just something the producers thought of to torture Kit's delicate sensibilities (you know she asked production if she could get bowling shoes with the red bottoms). The women are also going to be pitted against each other for our entertainment in the hopes of winning some alone time with Matt.
CHELSEA: I expected there to be a twist but not the twist they use literally every week.
Yeah, girl. It's wild how that shakes out. 
View this post on Instagram
Despite Chelsea being very thrown off about the "twist" her pink team manages to win. Now that I'm seeing Chelsea and Michelle stand next to the other girls, I'm not surprised they landed the W. Michelle's arms make Michael Phelps' look stumpy. I mean seriously how tall are these girls? I feel like they could hold a magnifying glass over me and watch me sizzle on the sidewalk, they're so tall. 
Matt has not the heart to send the losers home without any alone time. Rachael's in that group and he really wanted to suck face with her later. No, the blue team is allowed entry to the premises but their punishment is having to compete with Chelsea in her little lime number while trying to create sexual energy out of a bowling uniform. Good luck, ladies!
Nothing else of note happens on the group date. Serena P tells Matt she's falling for him and Chelsea tells Matt she's falling into a pit of anxiety. Romantic! Somehow Michelle comes away with the rose.
Katie's One-On-One
Our queen, Dildo Girl, gets the final one-on-one date of the week. Wow, what a fun sentence to write. Makes the massive loans for that college degree all worth it. Matt pregames his date by playing pool with Tyler C. He wants advice from someone who has done this before.
MATT: I've seen this process work for Tyler and I want it to work for me. 
Um, how did this process "work" for Tyler exactly? He didn't find love! He came in second! If by "work" you mean that he got to bang Gigi Hadid and club hop with Kylie and Stassie, then yeah, I guess you could say this process "worked" for him. Is that how you're measuring success these days, Mattie?

Matt tells Tyler about Katie's "cactus sized vibrator" and it's like… that vibrator looked pretty normal sized to me? Please tell me you're not one of those guys who gets weird when a girl brings a little extra help into the bedroom. How else do you expect her to cum? From, like, you and your sexual prowess? Lol. That's cute, sweetie.
Also, hearing their tinkling little laughs is giving me PTSD from watching that video of the two of them cackling over comments body shaming Victoria. Watch what you say about my girl Katie, boys. 
Ah, I see Tyler C is not only here for his "success story" but rather to serve as eye candy for the audience back home. ABC really understands their base, then. Matt invites Katie to help him torture his friend during his spa day, and I'm guessing this is the part where we're all supposed to see that Matt has a personality?? Honestly, I've seen scarier pranks in a middle school girls locker room. 
Watching Katie and Matt snicker over the masseuse calling Tyler "Kyler" is making me a little sad, because I just don't see this for her. I'm getting a lot of buddy vibes here. 
As we transition into the cocktail portion of the evening, I'm worried Katie doesn't realize this is a one-on-one date. Why does she look like she's going to a work dinner where she'll have to fend off advances from the older partners? She's wearing a puffer coat, for chrissakes! I've dressed sluttier to a 10am status meeting. Come on girl, show some cleavage at least!
Their dinner feels… bland. And I hate saying that because Katie is my QUEEN but I just don't see it for them. Matt feels the same because he sends her home before they've even had a chance to "cheers" to love. I mean, he does pick up the rose first and dangle it in front of her face like an asshole, but eventually he gets to the part about sending her home. Katie, I'd like to thank you and your cactus-sized vibrator for your service this season. You will be missed. 
The Return of Heather
Earlier this episode Heather Martin (little miss never been kissed from Colton's season) rolled up HOT to the substitute Bachelor Mansion. And by "hot" I mean in a rented minivan that had major bible study carpool energy. 
HEATHER: Hey Chris! Do you think you can tell these guys to let me in? It's me! Heather!!
CHRIS HARRISON: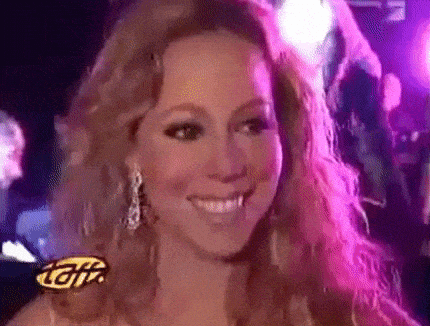 I love that Chris is like, "I'm not sure if you heard but we're in quarantine over here and I saw you shot-gunning Lime-A-ritas with Hannah B at Venice Beach on IG last Saturday, so I can't really let you in." Way to hold your ground, Chris! 
Heather tells Chris that even though she's never met Matt James in person before, her bestie Hannah B says they'd be perfect for each other and so she just had to drive across the country in the middle of a global pandemic to see if Matt is better at closed-mouth kisses than Colton. Well, when you put it like that, Heather, that doesn't sound deranged at all! 
View this post on Instagram
Production puts Heather in quarantine and spends several moments throughout the episode "checking in" on her. Heather seems like the kind of girl who got one "you're hilarious" comment on a TikTok, took that feedback, and f*cking ran with it. It's the only explanation for the comedic atrocities happening on my screen rn. Haven't you embarrassed yourself enough, Heather?
Eventually, Heather is allowed out of her cage and arrives at the substitute Bachelor mansion in her minivan (seriously, this is giving me so much life!!), dressed like Bridal Barbie. My favorite part about her entrance is when she couldn't figure out how to open the revolving door. She, like, paws at it for a second and then looks around for help before a cameraman finally takes pity on her and helpfully mouths "push." I mean, if the other girls are feeling so threatened by her all they need to do is dangle a shiny object in front of her and back away slowly. That'll keep her distracted for hours. 
Matt is trying to play it like he's never seen Heather before in his life, but he is being wayyyy to touchy-feely with his hands. Like, do strangers touch each other like that? The touching is very familiar. 
While Matt deals with Heather, the rest of the ladies are busy filing their manicures into shivs in the lobby. They are pissed. Serena C's eyelash extension is pulsing with fury, Serena P is butchering her adjectives. Things are about to get rage-ful, folks! See you next week!
Images: ABC/Craig Sjodin (2); Giphy (3); @bachelorabc /Instagram (1); @reality_hoes_ /Instagram (1); @bachelor.tea /Instagram (1); ABC (2); @mattjames919 /Instagram (1)
9 Celebrities Who Have Traveled Way Too Much This Summer
As we're all very aware, this is not a normal summer. As we do our part to minimize the spread of coronavirus, that means the majority of travel plans are not really an option right now. Depending on the situation where you live, you can hopefully plan some COVID-friendly weekend getaways—provided you follow state quarantine guidelines—but with a U.S. passport not worth the paper it's printed on, your big international trip just isn't happening this year.
We've all had to make massive adjustments this year, but if the hellscape of 2020 has proved anything, it's that celebrities are not just like us. In March and April, most celebs were staying home like the rest of us, making cringeworthy PSA videos and entertaining us with concerts on Instagram Live. But nearly six months into the pandemic, celebrity behavior is a very mixed bag. While some are still hunkering down, others are a little too determined to get back to their normal lives.
While celebrities' access to things like private planes and rapid test results certainly makes it easier for them to travel, there's no way to fly around 100% safely right now. And beyond whatever risks these people are taking for themselves, they're also setting a sh*tty example for their many followers. I don't expect every celebrity to be a beacon of good judgment, but come on.
Dua Lipa & Anwar Hadid
I'm a huge fan of Dua Lipa personally, which is why I've been especially annoyed watching her fly around the world this summer. She and boyfriend Anwar Hadid have been together this whole time, starting with a few months of actual isolation at her home in London. They celebrated her album release and their one-year anniversary in quarantine, and were doing so well! But then at the beginning of July, Dua and Anwar flew to the Caribbean island of Saint Lucia for vacation. Dua captioned her first vacation post "island isolation," so hopefully they were actually isolated while there, but they still went on vacation.
View this post on Instagram
By mid-July, Dua and Anwar were in New York City, where they were photographed out and about numerous times—usually wearing masks, but not always. While on the east coast, the couple also spent time at Yolanda Hadid's house in Pennsylvania, where they saw Bella and a very pregnant Gigi Hadid. Since the end of last month, they've been in LA, and they haven't exactly been isolating. Dua posted a photo hanging out (indoors, no masks) with Miley Cyrus, and last week she celebrated her 25th birthday with a party. Dua!! Stop that!!
Rita Ora
Much like Dua Lipa, British singer Rita Ora spent the first few months of lockdown more or less in actual lockdown. She rented a house in the Cotswolds (major The Holiday vibes), and other than some bikini pics in nature, it didn't seem like she was doing much. But just like Dua Lipa, she got bored of isolation sometime in June, and by the beginning of July, she was on vacation in Paris. Since then, she's spent time at home in London, and more recently, she's been on back-to-back holidays in Ibiza and Greece. I know the COVID travel situation is slightly different in Europe currently than in the U.S., but maybe this summer would be a good time to limit yourself to like, one beach vacation? Also, I know there's more to do in Ibiza than just clubbing, but is it really worth it to go when the clubs aren't even open?
Timothée Chalamet
Timothée Chalamet and Eiza Gonzalez vacationing in Mexico in the midst of a global pandemic! pic.twitter.com/JAAlvKAHsJ

— Timothée Chalamet Fans (@TimotheeUpdates) June 23, 2020
Timmy keeps a pretty low profile on social media, but paparazzi and fan photos have provided us with sporadic updates on his ever-changing pandemic whereabouts. He's spent most of the last six months in New York, but in June, his trip to Mexico was major tabloid news. That's mainly because he was spotted at a resort in Cabo getting close with Eiza González, the first time they were seen together. Earlier this month, he flew from the U.S. to Hungary, where postponed reshoots on the upcoming Dune movie were allowed to go forward. Americans still face strict restrictions when traveling to European countries including Hungary, but judging from the timeline here, it doesn't appear Timothée quarantined for 14 days.
Kanye West
Kanye West has been in the news a lot this summer, but I'm surprised his traveling hasn't gotten more attention. Last month, Kanye tweeted that he was running for President, and then made headlines for some questionable comments made at a rally in South Carolina. Kanye's comments about Harriet Tubman and abortion raised a lot of eyebrows, but also… why was he in South Carolina? He doesn't live there, and in terms of his Presidential campaign, he didn't even meet requirements to be listed on the ballot there. He hasn't hosted any more campaign rallies since then, but that doesn't mean he hasn't been traveling.
In the past month or so, Kanye has spent a lot of time at his ranch in Wyoming, where Kim flew to visit him from LA at the end of July (the whole family also went to Wyoming on a separate trip earlier this summer). But rather than just staying in Wyoming, the whole family went on vacation earlier this month, with E! News reporting that they spent time in an undisclosed tropical location. Again, I know these people fly private everywhere and probably have unlimited access to testing, but it's still not a great look.
Kelly Dodd
A number of Real Housewives and Bravolebrities have exhibited some questionable judgment during the pandemic, but RHOC's Kelly Dodd has undoubtedly been the worst of the bunch. Early in the pandemic, when New York was the global epicenter, she flew back and forth between NYC and California to spend time with her fiancé, Fox News host Rick Leventhal. At the time, she received major backlash for comments on Instagram about coronavirus being "God's way of thinning the herd," and her subsequent terrible takes on Black Lives Matter didn't help her reputation in the Bravo community.
This summer, Kelly has been all over the place, taking a family vacation to Florida in June, and a trip to Mexico last week, in addition to traveling between New York and California. Earlier this summer, RHOC resumed filming for their 15th season, and despite half the cast contracting COVID-19, and their cast trip being cut short, Kelly somehow avoided getting sick. Kelly has posted about getting tested numerous times, at least, but it doesn't make the traveling itself any less risky.
Bachelor Contestants
When comparing reality TV stars' responses to the pandemic, Bachelor Nation manages to make the Real Housewives look like responsible members of society. The days of Tyler, Hannah, and Matt James at the quarantine house are long gone (and that was questionable to begin with, tbh). Since leaving that overcrowded house in Florida months ago, Hannah Brown has spent time at home in Alabama, and is now living in California.
View this post on Instagram
Madison Prewett has also hopped around quite a bit. She spent the first few months with her family in Alabama, before heading to Atlanta for a couple weeks in June, where she hung out with fellow Bachelor alums (mask-free, naturally). In early July, she was in Los Angeles, where she hung out with Hannah Ann, before heading to Nashville by the end of the month (and maybe also back to Alabama, it's honestly hard to keep track). Now, she's back in LA, and she just had her hair done by the same woman who gives frightening extensions to the likes of Amanda Stanton, Corinne Olympios, and Kim Zolciak Biermann.
I try not to keep tabs on too many Bachelor Nation people for fear that I will actually lose my mind, but suffice it to say that Hannah and Madi are not the only two Bachelor alums that have been a few too many places this summer.
Justin Bieber
View this post on Instagram
Justin and Hailey started out their quarantine at their lake house in Canada, which is kind of the perfect place to be isolated for a while. But, like everyone else on this list, the whole "quarantine" thing pretty much lost meaning after a few months, and the Biebers have done quite a bit of traveling since then. For much of the summer, they've road tripped in an RV together, which is better than flying, but it's not like they've been isolated on their travels. They went to Chicago, where they hung out with Chance the Rapper, they've had people on their boat, and recently, Justin has posted pictures from multiple different group dinners. Overall, Justin and Hailey aren't the worst on this list, but they're also doing more than they need to be.
In general, it's frustrating that people with influence are so blatantly flaunting their privilege at a time when people are losing loved ones to COVID and struggling from the economic impacts of the pandemic. There's no such thing as risk-free travel right now, and these people are taking those risks a little too lightly.
Images: Featureflash Photo Agency / Shutterstock.com; dualipa, ritaora, kellyddodd, madiprew, hairby_chrissy, justinbieber / Instagram; TimotheeUpdates / Twitter
UPDATED: How Bachelor Nation Has Responded To The Hannah Brown Controversy
As you may know, I usually love documenting the messy behavior of our favorite (and least favorite) Bachelor alums. From Amanda Stanton maybe stealing a Chanel bag to TikToks that make me want to die, it's usually a fun ride. But over the weekend, things went from fun to depressing real quick. On Saturday, Hannah Brown said the N-word on Instagram live, and the resulting fallout has been anything but fun to watch.
On the IG live, Hannah was trying to learn the TikTok dance to DaBaby's song "Rockstar," and she said some of the lyrics that happened to include that word. When people on the live first called her out, she said she was sorry, but also that she didn't think she said it, and she was also laughing the whole time. She later said she would "never use that word", and that "y'all can think I said whatever I did or think I'm something I'm not, but I'm not that." Yikes. On Sunday, she issued more of an actual apology, but the whole thing has just left an awful taste in my mouth.
Aside from all the reasons why this is obviously not okay, it's been interesting to see which members of Bachelor Nation have spoken out publicly. While many have sadly said nothing, at least there are some people in this weird world who have their heads on straight. Here are the most notable reactions.
Rachel Lindsay
View this post on Instagram
Rachel Lindsay has got to be one of smartest, most well-spoken people in Bachelor Nation, and she also happens to be the only black lead in the history of the show. With that in mind, I was really interested to hear what she had to say about this situation. In an Instagram Live video, she said she was personally offended, but rather than call Hannah out, she reached out to her directly. Rachel asked Hannah to address her comments on video, saying, "When you're bold enough to say the N-word on your platform… you need to be bold enough to use your face, on camera, and apologize in the same way that you said the word."
Understandably, Rachel was disappointed and hurt when Hannah only apologized through a text post on Instagram stories. This may seem like a small thing, but there's something important about showing your face and admitting you were wrong. In her video, Rachel said she's "tired of feeling like I have to be the one to speak," and I totally get it. It's not fair for pressure to be placed on her to react in these situations, but she did an excellent job of communicating her feelings.
Bekah Martinez

Bekah was one of the first people in Bachelor Nation to publicly comment on what happened, and she had a lot to say throughout the day on Sunday. First, she called Hannah out (without naming her) in a couple of stories, urging that we need to do a better job of holding people accountable. She also addressed the people who apparently think it doesn't count when you say the word in a song, which I didn't realize was something people still legitimately thought in 2020.
In a subsequent video, Bekah acknowledged that she's not perfect either, and that she's worked hard to "unlearn" the ignorance that she grew up with. She says that this process was "difficult and uncomfortable," but that it's disappointing to see others not putting in that work and acknowledging their mistakes.
Then, later in the day, she hopped back on stories, saying that she wishes she removed the "call out" part of her initial stories, and instead focused on the educational aspect. That's all well and good, but she has no reason to apologize. Hannah f*cked up, and there's no reason people need to tiptoe around holding her accountable.
Mike Johnson
In an Instagram story on Sunday night, Mike said that he received DMs calling him out for not addressing the situation sooner, accusing him of "not defending women of color." While he said he hadn't seen the video yet, he made his thoughts clear: "she shouldn't have said the N-word, it's pretty damn simple." He then asked people not to come for him for not keeping up with every little thing that happens in Bachelor Nation. Honestly, relatable.
Tyler Cameron
If I'm being honest, Tyler Cameron's responses to this whole thing have felt a little wishy-washy. In an Instagram story, he said that Rachel Lindsay "hit the nail on the head," and that "we have a long ways to go on this issue." That's certainly true, but then he changed gears to sort of defending Hannah. Uh, what?
He said, "This is not about dragging HB. This is about using your platform for reasons like this. So we can educate those who don't get it. This is bigger than HB. This is a societal problem." Like, yes, it is definitely a societal problem, but it's also an HB problem. No one should be sending Hannah threats or anything, but it's absolutely justified for people to be hurt and angry, and to call her out for what she did.

In a response to a DM, Tyler also took kind of an odd stance: "In these moments you have the opportunity to burry someone or lift them up. We need to lift HB up from this. She is learning and growing just like every single one of us. Love rids hate. Hate only makes more hate. Let's learn and lift each other up with love." Whatever Tyler is smoking, I'd like some. Of course, it's important to educate and grow and love and all that sh*t, but it's been one day. People are still mad, which is a completely valid response, because Hannah used a racial slur with centuries of hate-filled baggage attached to it, and nobody should be dismissing those feelings of anger and hurt so quickly. A quick glance through Instagram comments will show that the majority of the people who are rushing to forgive her are not the ones who have truly felt the damage that this word can cause (TL;DR: they're white). And not only did Hannah use the word, but her initial response was so flippant, you'd think it was no big deal. Of course I hope she grows and learns and takes meaningful actions to do better in the future, but that doesn't mean we should give her a free pass because "everyone makes mistakes."
Nick Viall

Nick Viall was just trying to do a normal Q&A on Sunday, but naturally a ton of people wanted his thoughts on the Hannah controversy. He kept it simple, saying "There is no excuse. Period. Super sad and disappointing to see." Honestly, that's about all I need from someone like Nick. I actually really like that he directed people to Rachel's Instagram Live, rather than trying to make this about him sharing his own thoughts.
UPDATE: Another day has passed, and thankfully, more people from Bachelor Nation have spoken out about the whole situation with Hannah Brown.
Diggy Moreland
I had no idea what was going on until last night, & didnt get the full story/see the video until this morning.

Watching her get quiet when she approached the N-word in the lyrics tells me she knew she shouldnt have said it. Ive heard more sincere apologies from a box of cereal. https://t.co/g0rNXsOcx0

— Diggy Moreland (@diggymoreland) May 18, 2020
I love Diggy so much. He keeps it real 100% of the time, and he has no time for any of this nonsense. He made a good observation about how Hannah seemed reluctant to say the word in the first place. Others have also pointed out that she specifically didn't say the F-word in the same song. Interesting, for sure. But yeah, can't argue with Diggy's opinion on her apology.
Taylor Nolan
Taylor Nolan made a post with a caption that called on white people, and especially those in Bachelor Nation, to take this opportunity to be true allies to people of color. She writes that how black people put in "an exhausting amount of emotional labor to educate white people on matters of race," but that white people often aren't receptive to what they hear. Particularly in Bachelor Nation, this is an important moment, and it's telling who has spoken up, and who has remained quiet.
Danielle Maltby

Danielle Maltby, from Nick Viall's season, put a couple great posts on her Instagram story. She echoes Taylor's post, saying that "It is not the job of black women to educate white people." She also addresses all the people who think that singing it in a song is okay, or that it's okay because black people say it all the time. Those are terrible excuses, and Danielle is having none of it.
Cassie Randolph

I never thought I'd say this, but I'm really impressed by Cassie. Right off the bat, she says that saying the N-word is never okay, and acknowledges that her feelings don't matter here. She cites the black women in Bachelor Nation who have already spoken on the topic, and says that we can all learn from this. While Tyler Cameron seemed too quick to forgive, Cassie really hit the right note of learning and growing, without acting like nothing bad happened in the first place.
It's great that more people have spoken out in the last couple days, but there are still so many who have kept quiet. Chris Harrison, care to comment? No? Cool. I guess this shouldn't be too surprising, but it's still disappointing.
Images: Charley Gallay/Getty Images for PUMA; bachelorteaspill, Bekah, tylerjcameron3, nickviall, taymocha, dmmaltby, cassierandolph / Instagram; diggymoreland / Twitter
Hannah Brown Said The N-Word On Instagram Live And Barely Apologized
Considering we're in-between real seasons of The Bachelor and Bachelorette, I thought we'd get a break from the eye-roll-worthy news and other bullsh*t that tends to follow the franchise's contestants. But over the weekend, Hannah Brown faced backlash because she said the n-word during an Instagram live. Smfh. Just when we were all finally rooting for her.
Hannah dropped the slur during her IG live on Saturday when she was trying to sing the lyrics to DaBaby's "Rockstar." Shortly after, she noticed people calling her out for it in the comments and gave a weak-ass apology, saying, "I did? I'm so sorry…I was singing the—I'm so sorry" and at one point even placed the blame on her brother Patrick. She tried to continue her live as normal, but people continued interrogating her in the comments. Hannah said, "I really don't think I said that word…I don't think I said that word, but now I'm like, oh god. I'd never use that word. I've never called anybody that. We don't say that word….So, you know what, I'm going to stay here, and y'all can think I said whatever I did or think I'm something I'm not, but I'm not that."
View this post on Instagram
I don't know about you, but anytime I say a word without even realizing it, or have to actively try to remember if I said something, it's because it's a word I'm so comfortable using that I don't even need to give it a second thought. And let's not forget the fact that Hannah and her friend were smiling and awkwardly giggling during her entire apology and she immediately brushed the whole thing off, with her main justification being that she was singing a song. I don't know who (besides Hannah Brown) needs to hear this, but just because the n-word is used in a song does not make it ok for you to sing or say it if you're not black.
After getting asked by Bachelor Nation fans to respond, former Bachelorette Rachel Lindsay went on Instagram Live yesterday to address the situation. She made it clear that she didn't want to drag Hannah (which she didn't), but felt like even though she confronted Hannah directly, she wanted to use her platform to encourage everyone to be better, do better, and hold others accountable for the hurt that they've caused. Rachel talked about the history of the n-word and called out the fact that people try to justify the use of it because it's "part of a song." (As a black person who's only ever been addressed with the n-word in a negative way, I can't even begin to describe how much hearing non-black people sing or say it makes my skin crawl.)
View this post on Instagram
Rachel then went on to compare the use of the n-word to the use of the word b*tch. (Before you fire off in the comments—she was in no way saying the severity of the use of the two are equal.) She said, "the word b*tch used to be a word that nobody could use. It was so vile to use that against a woman. Then women started to take power back over the word and they call each other 'hey b*tch,' 'what's up b*tch?' they say it all the time. If a man went would calling a woman a b*tch, we would be all up in arms because it's not ok for him to do that. You see women doing that because they're taking power back in the word. That is what the argument is for rappers that use in a song."
She continued, "Non-black people should not feel ok about saying that word. It's wrong, you wouldn't say it on TV, you wouldn't say it on the radio, you wouldn't say it in front of your black friend."
A few other celebrities and members of Bachelor Nation took to Instagram to their thoughts, disappointment, and/or anger about the matter. Hannah has since posted an apology on her Instagram story, saying, "I owe you all a major apology. There is no excuse and I will not justify what I said. I have read your messages and seen the hurt I have caused. I own it all. I am terribly sorry and know that whether in public or private, this language is unacceptable. I promise to do better." Did this apology come from a place of sincerity or was it an attempt to save face? Considering it took over half a day for her to really apologize, we'll never know for sure. But I'm going to take it at face value.

Hopefully the general public and celebrities alike learn from this experience. Because as stated above, whether you're in public or in private, the use of this language by a non-black person is unacceptable. Just because you have a black friend who "doesn't care if you say it" doesn't mean all black people are automatically ok with it. Just because you aren't personally offended by the use of the n-word doesn't mean others won't be. And one more time for the people in the back: just because it's written in a song does not mean you have a free pass. If you did, it wouldn't be censored on the radio. Saying "it shouldn't be in the song if they didn't want me to sing it" is not a legitimate justification.
Image: ABC; bachelorteaspill, hannahbrown / Instagram
The Thirstiest 'Bachelor' Celebs During Quarantine
I tell you, the quarantine has brought out the best and the worst in people. And by "people" I'm not talking about your crazy Aunt Cheryl's return to Facebook, I'm talking about the plague upon humanity that is Bachelor Nation. I think it's safe to say I'm always talking about The Bachelor, mmkay? While the most exciting thing in our day-to-day lives has been getting dressed up to take the dog out to poop three times a day, ABC's children of the corn have been treating quarantine like their own personal PR playground. They heard "pandemic"  and instead of thinking of new ways to relax and reset, they're out here finding new and creative ways to stay relevant even though absolutely no one asked them to. So, without further ado, here are the thirstiest people in Bachelor Nation right now, who really need to do less.
Chad Johnson
Am I surprised that Chad Johnson is using this pandemic to extend his 15 minutes of fame? No, not at all. Do I want to see it, though? Also no, not at all. Surprisingly, Chad isn't pulling the move I thought he would and starting Twitter fights with a new person in Bachelor Nation every two days, but he is promoting his OnlyFans real hard. It's apparently now free, which I think kind of defeats the purpose of having an OnlyFans?
Just made a new FREE OnlyFans account! Check it out! 😈https://t.co/n6G9BInqoY

— Chad Johnson (@realChadJohnson) April 2, 2020
He also apparently bought domain names for various Bachelor alums. He really is the Martin Shkreli of Bachelor Nation. I'm not going to click any of the links, because I don't want to give Chad the satisfaction, but I would imagine they just redirect to his OnlyFans page.
Who has a better website? Kelsey Weier? Chase Mcnary? Hannah Ann? Or Derek Peth? Or Robby Hayes? Personally I like all of them.https://t.co/2S2HD0fvB3https://t.co/xSDBBKrqrDhttps://t.co/uogKYUt3Jshttps://t.co/nAKMFtiPPrhttps://t.co/tmHxuN1WLn#TheBachelor

— Chad Johnson (@realChadJohnson) March 18, 2020
You guys: Say OnlyFans again.
Me: 

Clare Crawley
Poor Clare. America's favorite spinster was just a few weeks away from finding her happy ending with all of those post-Bachelorette sponsorships, when the world shut down due to a global pandemic. If that's not the most Clare thing to ever happen to a person, then I don't know what is. But Clare has been staying strong and clinging to her relevance harder than I've been clinging to the idea that I still have 4th of July plans. When COVID first hit and ABC announced that her season would be postponed, she took to Twitter to reignite a feud with her Bachelor ex Juan Pablo. More recently, Clare hopped on Instagram to announce that she still has the dress she was dumped in on national television six years ago. That would be special if I didn't 100% believe all contestants are contractually obligated to keep those for 10 years after their season is over lest ABC miss an opportunity to exploit the most painful and humiliating moment of their life for their own personal gain.
While I appreciate Clare's efforts to remain relevant, her tactics just feel tired. Starting sh*t with your ex from six years ago on a public platform? Posting about your hoe clothes from the past?? These are things I would have done in college, and all it earned me was pitying looks from my sorority's Safety and Wellness chair. 
Hannah Ann Sluss
I feel for Hannah Ann, I really do. She did all the right things while competing for Peter's heart. She laughed at all of his jokes, she cried when she was supposed to, she let Peter talk her into recreating that scene from Titanic during their Fantasy Suite date, and she didn't even look repulsed when Peter's mom called Pachi post-coitus. She was denied the coveted Bachelorette spot and now it's looking like Paradise might be out for her too. This was supposed to be her time to shine!! How is she supposed to get modeling gigs that aren't for off-brand shapewear or a Denny's menu if she isn't able to capitalize off her Bachelor fame?? And so this is why I forgive her for staging her own paparazzi shots during a global pandemic. I've seen more stories online about Hannah Ann being "spotted" in LA than I have articles from the CDC about proper hand washing. When she's not being "caught" out and about it in a full face of contour, she's been blowing up the TikTok scene with cringey dance routines that feature her favorite famous friends. Honestly, I hope this strategy works for her. She deserves to get something out of her relationship with Peter other than just time served. 
Pilot Pete
Guys, I'm worried about Peter. There, I've said it! After failing to make it work with 25+ of America's Next Top Instagram Models, getting engaged, breaking off that engagement, getting a girlfriend for two hours, and breaking up that relationship because his mommy told him to, he's been struggling. While most Bachelor/ette leads come off their season with shiny new engagements (or at least shiny, new spon-con deals), Pilot Pete's biggest announcement as of late is that he's moving out of his parent's basement. Maybe. Probably. If he can get them to co-sign his lease after the pandemic ends. You can tell he might be at his breaking point by the way he's been acting out on TikTok recently. Peter's TikTok activity ranges from mild cringiness to straight-up I'm calling his mother. Honestly, I'm worried for him. Barb, can we get a wellness check up in here??
Hannah Brown + Tyler C
I'm just going to come out and say this because we've all been thinking it: The Quarantine Crew is blasphemous. There is actually nothing more offensive to me than a bunch of hot singles flaunting their hotness and proximity to a Florida timeshare while the rest of us consider which old underwear to use when we need to wipe our asses after the TP stockpile runs empty. For the past several weeks now, Hannah and Tyler C have been living their best lives down in Florida in what appears to be some sort of harem situation. At best, their social distancing can be described as a deleted scene from Spring Breakers; at worst, something the CDC definitely referenced in their Powerpoint of what not to do during their last White House briefing. Either way, out of respect for those of us who are subsisting on a diet of Kraft cheese slices and Franzia and who haven't breathed fresh air since February, they need to cut that  sh*t out and save their antics for when Mike Fliess can profit off it, mmkay?
Images: ABC/John Fleenor; @hannahann_fanpage /Instagram (1); @thebetchelor /Instagram (1); @thequarantinecrew /Instagram (1); @jessclarke_ /Instagram (1); @usweekly /Instagram (1)
Celebrities Who Are Failing At This Whole Social Distancing Thing
Hello, friends. Today is day seven of my isolation. I have watched the entirety of the new series The Stranger on Netflix. I have finished two novels and begun a seven-book YA fantasy series. I cannot remember my last shower or my last vegetable. This is life in quarantine. Sorry, I usually only get this dramatic in my nightly diary entry, but we are in strange times. I'm sure many of you are experiencing the same thing as me, except with slightly more fresh air and slightly less pizza (I totally believe you!). But you know who apparently hasn't heard about this global pandemic that the rest of us are doing our best to slow down? Celebrities! Of course, there are the celebrities that are trying to help, and the celebrities that are embarrassing themselves on social media, but there are also the ones that apparently haven't heard that we need to be responsible citizens and practice social distancing, self-isolation, and quarantine. Shall we take a look at the celebrities whom history books will deem responsible for the spread of coronavirus?
Hannah Brown and Tyler Cameron
Look, guys. I know the pheromones you're emitting right now are like, really strong, but so is the coronavirus, so I had really hoped that for the sake of humanity you would have been able to keep it in your pants. But alas, once again, I expected too much out of people that signed up for a reality dating show just so that they'd never have to work a real job again. 
A few days ago, Tyler picked Hannah up at the airport and on Tuesday (Tuesday!!!!!) they were out on the beach with a group of friends, playing volleyball, and definitely getting closer than the recommended six feet. I hope your date was so cute guys, back here in the tristate area we'd love to be doing that too if only we weren't busy dying! And, it gets worse. They finally decided to go inside, but it's not just the two of them. Hannah joined TikTok and posted this video of her "quarantine crew" at the pool, which includes EIGHT PEOPLE, clearly not social distancing or keeping their gathering small to the tune of "Savage." Savage indeed, Hannah and Tyler. SAVAGE INDEED. 
Drake
Last week, the NBA suspended their season due to coronavirus. Have you ever seen that in your lifetime? I certainly haven't, and I talk about how old I am more often than Jessica from Love is Blind. So, naturally, maybe you wouldn't want to hang out with someone whose job had been unprecedentedly shut down due to the invasion of a global pandemic. Not the case for Drake! He decided to hang out with Kevin Durant at the Nice Guy in West Hollywood. I guess even when people are dying, there's champagne to be drunk and women to be hit on! Someone's gotta do it! (They don't.) Thankfully, once Durant tested positive, Drake decided to do the right thing and self-isolate. But don't feel bad for the King of Toronto, because while you're rolling around on a yoga mat on your dirty floor trying to follow an online Barre Method class (hypothetically!), Drake is working out on his home basketball court. Can I quarantine there?
Scheana
This past Saturday, the day my city ordered all restaurants, bars, daycares, and gyms closed and I ran to the grocery store in a panic, Scheana invited all her friends to party in Palm Springs. Here's the exact quote: "Any of my friends working from home this week should come join me for a Palm Springs quarantine!" the 34-year-old reality TV personality tweeted on Saturday, March 14. "I will continue to live my life in Palm Springs or MDR w my friends and not live it in complete isolation or fear. Simple as that. Call me 'ignorant' but I'm not gonna stop living!" Okay Scheana, you're ignorant. What? You told me to! This whole season of VPR Scheana has been talking about freezing her eggs, but now I'm wondering if she should be allowed to procreate?
I will continue to live my life in Palm Springs or MDR w my friends and not live it in complete isolation or fear. Simple as that. Call me "ignorant" but I'm not gonna stop living!

— 🏳️‍🌈Scheana (@scheana) March 14, 2020
Naturally, people jumped on Scheana's tweet, basically calling her an idiot, which she kind of is, sorry. Her excuse? She just came back from a work trip, doesn't watch the news (!!!) and wasn't fully up to date on coronavirus. Scheana, let me tell you what the cop told me when he pulled me over for going 52 in a 25: ignorance is not an excuse! Reread your manual! 
Jared Leto
And finally, we arrive at someone so out of touch, he didn't even know that we were in the middle of a global medical crisis. That's right, Jared Leto claims he was on a "silent meditation" with no access to his phone for the past 12 days. First of all, ew. Second of all, were you really, Jared?? Because, as someone pointed out in the comments, he still managed to post pictures of himself in Gucci T-shirts during that time. And sure, his team could have posted for him, but did a celebrity really go on a trip where there was no possible way to get in touch with him? What if they decided they wanted him to play the Joker again?!! Although, if you told me that Jared thought he could communicate with his team members by cutting off a lock of his hair, sprinkling it over a fire that he built himself, spinning around three times and singing exactly one half of the song "Kumbaya", I would believe that. So maybe he really did go into the desert without a phone. Regardless, I hope you enjoyed possibly spreading coronavirus on your rich people trip, Jared! 
Evangeline Lilly
On Tuesday, after millions of us were already locked inside, The Hobbit and Avengers star Evangeline Lilly was totally unbothered. She posted that she had just dropped her kids off at gymnastics camp—but don't worry, they washed their hands first! She said that she values "freedom over life," which sounds like something she wouldn't be saying if she knew someone dying because of a ventilator shortage. Obviously, freedom is important, but right now we have the freedom to make good choices, and we should all be exercising it!
And those are some of the celebrities that decided they didn't need to help us flatten the curve. I hope they all enjoyed their time coughing on each other, while the rest of us just try and remember our work laptop password. Now if you'll excuse me, I have to take a conference call from my bed. Stay safe, friends!
Images: Kathy Hutchins/Shutterstock; enews, champagnepapi, jaredleto/Instagram; Scheana/Twitter
The Craziest Rumors & Theories For How Peter's Season Of 'The Bachelor' Will End
This season of The Bachelor has been predictable, spineless, prone to injury, with dance moves so cringeworthy I watch every episode through my fingers while simultaneously shrieking. Oh SORRY! I'm describing the Bachelor himself. This season has been the most dramatic ever, with fights over champagne imported from exotic Des Moines, Iowa, accusations of lying, and beauty queens denying they ever knew each other. And, we're five episodes in and the women have already attempted a coup and revolted against the lead! They haven't even been in the house long enough for their periods to sync up! But this is what you get when your contestant's average age is lower than that of everyone on the Navarro Cheer Team. Jerry would never behave this immaturely.  
So, you could say this season has been A LOT. But, according to the internet, we haven't even heard the REAL drama yet. That's right, there have been some crazy rumors and theories flying around about Pilot Pete's season, each one more unhinged than the last. So, let's take a look at these rumors and theories that people have come up with based on very little evidence and very large amounts of conjecture. My favorite!
Well well well, isn't this a juicy one?! According to Heavy, and apparently, the Millionaire Matchmaker herself, one of Peter's women is expecting. And so soon after she finally got her first period, too! This theory is based on the fact that in finale previews, Peter learns a piece of information that makes him feel overwhelmed, and he says "I think I'm going to pass out." That has led some people on Twitter to claim the information that he learns is that a woman is pregnant. Wow, that's rock solid evidence right there. Call up Olivia Benson and have her take it to the DA right now because they don't need anything else. I'm impressed. 
So rumour has it that #PeterWeber @BachelorABC got one of the contestants pregnant and that the ending of the show is a never before seen ending. Hmmm, what do you think? Do you think it's true?

— Patti Stanger (@pattistanger) January 21, 2020
So, who do we think is pregnant, friends? We all know it's not Kelsey because she's on a cocktail of Pinot Grigio, Adderall, and birth control, but anyone else is fair game. Now, if only the producers had let Peter bring his personal car jam-packed with condoms to filming, we wouldn't be in this amazing ratings opportunity situation, would we?
I mean, duh, I think we all figured that, right? Lobby encounters are by definition not memorable UNLESS you have an illicit hookup in a poorly cleaned gender neutral bathroom. Or, if you're at a DoubleTree, because those hot chocolate chip cookies are BANGIN. But sure, I will give former winner Lauren B, now known as Lauren Luyendyk, credit for bringing up this theory on her YouTube channel (who knew that existed??). Lauren is, again, basing this on previews that the producers definitely did not slap together to manipulate viewers into believing certain things happened that did not happen. She says that the teasers that allude to Peter sleeping with one of the contestants are talking about Kelley, and that it happened before she even went on the show. While I think this is a bit of a stretch to guess based on previews, I do think it happened and I am VERY impressed that Lauren B managed to come up with a string of words longer than "I love that," so I'll go with it. 
They've hooked up, I can see it in their eyes
Look guys, I know you're starting to think I'm a perv because these are all about sex, but it's not me I swear! It's the internet that's the perv! So, anyway, PEOPLE ON THE INTERNET think that Peter and Madison got it on during their first one-on-one date. I think this is unlikely considering he was at a family party where his parents were renewing their vows, so doing it with a virtual stranger seems a bit gauche—but this is also a man who does not respect the sanctity of the windmill, so anything could happen! 
Let's look at the flimsy-at-best evidence for this one. According to Cheatsheet, "every time Weber gets together with Madison they talk about how special their first date was together. They seem almost too giddy about the whole thing." Personally I think they probably talk about that first date because they don't know each other, have spent a total of three hours together, and have literally nothing else to talk about, but sure, maybe they f*cked. I mean, it would explain why Madison has only worn replicas of that hot pink Wet Seal dress ever since. Trying to recreate the magic, perhaps? 
Is this pre- or post-sex?
Before the season aired, Peter went around bragging that his season couldn't be spoiled. Weird flex, but okay. Reality Steve, known for being the Bachelor spoiler himself, claimed this was because the ending hadn't actually happened yet. And Chris Harrison, managing to drag his ass off the golf course to begrudgingly fulfill his contract, says, "It's possible it's still not over." Okay, Chris, like you were there long enough to know. Sure. I mean, this would be a way to keep the ending a secret, and also a way to force us poor viewers to watch four hours across multiple nights of After the Final Rose. This show does love their torture. Why can't they just waterboard me instead?! Please? 
However, Reality Steve now says that he has finally heard the ending, he just doesn't have any evidence solid enough that he feels like he can publish it. UGH this is like when my friend drunkenly whispers in my ear "I have a secretttttttt" and then promptly passes out. It's rude. I guess we'll just have to wait until the finale to find out which model he picks, huh? 

I think this one is the least likely, but I had to put it in here because our resident recapper, Ryanne, has been insisting for months this is the ending, and I'd like her to have a little hope in her sad little life. This one's for you, Ry! So, as we all know, Hannah showed up at the mansion on the first night, and then showed up at the first group date to remind us all that she f*cked Peter in a windmill (as if my nightmares have let me forget it). They were both very emotional about her return, and it seemed for a while like she might stay. So, after grasping at these straws, and of course, overanalyzing previews, people on Twitter briefly decided that Hannah B returns, and is the ultimate winner of Peter's season. Reality Steve says that's not gonna happen, and that she was filming Dancing with the Stars the whole time The Bachelor was filming, so it's most likely a pipe dream. Even if Hannah B isn't the winner, we are all winners, because we got to see perhaps the best display of mascara tears ever on television. Yeah, I said it, Lauren Conrad. Fight me. 
And those are the crazy rumors going around! Personally I hope one of the girls is pregnant, and I hope that baby comes out of the womb babbling nonstop about windmills. We'll find out soon! 
Images: ABC; heartsformadi, bacheloretteabc, kelleyflanagan/Instagram, Giphy, pattistanger/Twitter
For more, subscribe to our NEW Betchelor Breakdown newsletter
Sydney From 'The Bachelor's High School Yearbook Started A Huge Twitter Fight
Hello, and welcome back to yet another update on what is easily the messiest season of The Bachelor, like ever. Both on and offscreen, things are basically a disaster at this point, and today we're dealing with a whole mess of social media drama that's all about… Sydney's high school life. Y'all, I am so tired, but the drama of Bachelor nation waits for no one.
On Monday night's episode, Sydney opened up to Peter about how she was bullied in high school. She told him that she ate lunch in the bathroom every day, and basically had no friends. As we all know, it's pretty much a requirement to be a Bachelor contestant that you must have a sob story, and Sydney must have sensed that she needed to kick the waterworks factor into high gear to buy herself an extra week on the show.
But as we've all learned through countless spoilers and social media scandals, The Bachelor does not exist in a bubble, and this sh*t was bound to seep into the outside world. It didn't take long, and while the episode was literally still airing, one of Sydney's high school classmates posted pictures from their yearbooks, saying she would sell them for $200 a pop. This would have been beautifully messy regardless, but the actual photos are very important. On the show, Sydney has said that she's not a fan of pageants and pageant girls, but in all four yearbook photos, she is COMPETING IN A PAGEANT. Oh my god, even Mike Fleiss' diabolical brain couldn't dream this up.
"Ate lunch in the bathroom everyday of highschool" #bachelornation I'm selling my yearbooks for $200 a pop, who wants the tea😂😂😂😂😂😂😂 pic.twitter.com/Kjz9LuMEru

— jc me rollin (@jc_me_rollin_) February 4, 2020
Okay, so Sydney won a title called "Upperclassman Top Beauty," and my main question is what the f*ck kind of high school was still having a beauty pageant in 2012? Had the idea of mental health not made its way to this part of the country yet? At my high school, we just had a male pageant where guys had to like, juggle and sh*t. This sounds like the type of toxic shenanigans the school in 13 Reasons Why would pull.
Obviously, the yearbook tweet went viral immediately, and it only took an hour for Sydney to respond. In a series of three lengthy tweets, Sydney tried to clarify the details of her pageant win, and got into more details about the horrible, racist treatment she says she experienced at school growing up.
Feels ridiculous I even have to address this.But correct I did win a beauty pageant my senior year of highschool.That was voted for by 5 judges.Not by my peers.Winning a pageant based off of outer beauty does not take away the racial bullying,and isolation I've been through.

— Sydney Hightower (@sydhightower) February 4, 2020
I was also on the cheer team in middle school and in many clubs in highschool. You'll do anything you can to fit in, and I tried. I won pageants because of my "looks" and I was in clubs because I wanted a scholarship to get into college . Not because I was accepted by my peers.

— Sydney Hightower (@sydhightower) February 4, 2020
Any one from my highschool want to pull out the videos of girls stuffing my locker with Oreo cookies , vandalizing my home, shoving me in the hall ways? Teachers literally referring to me as a halfbreed? Calling my mother the worst names I've ever heard in my life? I doubt that.

— Sydney Hightower (@sydhightower) February 4, 2020
These tweets are a lot to process, and some of the stuff Sydney describes is truly upsetting. Nobody should have to put up with bullying like that, whether they're winning beauty pageants or not. (I'm still confused about her attitude on beauty pageants, but whatever.)
Later that night, Sydney tweeted again, this time posting screenshots of a long DM she sent to @jc_me_rollin, the person who originally posted the yearbook photos. She recalls that the woman's "social group did not care for" her in high school, and shames her for "spreading hate." To be honest, I think posting the yearbook photos falls more into the "being shady" category than "spreading hate," but clearly Sydney was hurt by it. In the DM, she also gets into more specifics about the racist treatment she endured, which, again, is really awful.
Setting the record straight. I've been through so much from the town I grew up in and will not allow my story, or others to be deminished because of one of the same girls, with the same mindsets as the people who terrorized me. Not happening. pic.twitter.com/9vIi7uy4Rd

— Sydney Hightower (@sydhightower) February 4, 2020
In response to this, jc then posted a screenshot of the DMs that she sent to Sydney, in which she claims that Sydney was "one of the biggest bullies in county high." She accuses her of "back tracking most of her high school experience" for her storyline on The Bachelor, and in true mic drop form, says that Sydney was "a MEAN girl." The girls have officially gone wild. In the back-and-forth, Sydney accuses jc of trying to manipulate her, and jc is adamant that Sydney is lying about pretty much everything.
Sydney why didn't you share my replies? I have so many people from school recalling you as a bully. A huge one. pic.twitter.com/NQaC8PHOUk

— jc me rollin (@jc_me_rollin_) February 4, 2020
When it comes to the specifics of Sydney's high school life, we're really never going to know exactly what happened, but I will say that I don't think we are getting the full truth here. As we all know, there are three sides to every story. I feel like bullying rarely exists in a vacuum, and having been bullied does not preclude you from also bullying others. And, in my experience, people who have been the bully either don't remember or claim to not remember what they did to other people. So it doesn't necessarily mean anyone is lying, but it might mean that we have a case of selective memory on our hands.
We did get one other source on Twitter backing jc up—a guy named Evan who claims that Sydney was suspended for writing "some of the nastiest stuff" in his yearbook. What is with Tuscaloosa and yearbooks?! At my school, you either wrote a million inside jokes, or just HAGS if you weren't really friends with someone.
Funny that she says she was bullied because in middle school Sydney wrote some of the nastiest stuff in my yearbook and signed her name like she was proud and ended up getting suspended☕️

— EKAT🐾 (@evan_etheridge) February 5, 2020
But wait—there's more! Now that we've made it through all the bullying allegations, let's get into the part of  this that's just pure, glorious mess. Along with her more inflammatory tweets, jc also dropped the bomb that SYDNEY AND HANNAH BROWN WENT TO HIGH SCHOOL TOGETHER. How, how, HOW was this not addressed on the show? Here I am, thinking that the Bachelor producers are evil geniuses, and they just let this slip through their hands? Frankly, I'm disappointed.
This video showing that their yearbook pics are literally one page apart is my new favorite movie:
Bachelor production works hard but I work HARDER!!!!! #BachelorNation pic.twitter.com/zr7uTXGRPO

— jc me rollin (@jc_me_rollin_) February 4, 2020
If Hannah is at The Women Tell All, this better f*cking be addressed. Hannah might be the only one who can tell us once and for all if Sydney really ate alone in the bathroom, or if she was the one pushing girls into lockers. Hannah, spill the tea!!! There's also an extra episode of The Bachelor on tonight, and knowing these producers, jc could show up in the jungle to confront Sydney. With this show, you truly never know.
At this point, it seems unlikely that anyone on this season is actually there for the right reasons, but we can at least enjoy the messiness while it lasts. Peter might not find love, but at least we're still getting good, old fashioned Twitter drama.
Images: ABC; jc_me_rollin_, sydhightower, Evan_etheridge / Twitter