The 77th Annual Golden Globes Recap: It's The Last Time, Who Cares
Welcome to the 2020 Golden Globes! While us normos are actively avoiding any human interaction after three weeks of non-stop partying and soul-crushing fights with our family members, Hollywood is getting together for yet another rager. Well, technically it's an award show, but what would you call a night filled with 1,500 bottles of champagne, rambling monologues, awkward run-ins with exes, that all ends with a trip to a fast food joint? That's what I thought. 
This year, the Golden Globes were hosted by Ricky Gervais, marking the fifth time he's held the honor, and his first time hosting since 2016. Now, I'm a fan of Ricky because at his best he is scathing, and at his worst he makes everyone so uncomfortable you can actually physically feel the hatred emanating off of them, and that's a reaction I'm very used to. What can I say, you like what you know.  But I can understand if he's not your cup of tea. Well, I can't, but one of my New Year's resolutions was to be more understanding and it's only January 6th, so I'm being magnanimous. You're welcome. Anyway, this year he was better than I could have even imagined. Ricky immediately came for the people who hired him, called everyone in the room dumb perverts, and made a "Jeffrey Epstein didn't kill himself" joke. If that wasn't 90% of you after three cocktails at your office holiday party, then you're lying. 
Ricky Gervais 🔥🔥🔥🔥🔥🔥🔥🔥🔥🔥🔥🔥🔥🔥🔥🔥🔥 pic.twitter.com/z4LxMWj9ev

— Jack McGuire (@JackMacCFB) January 6, 2020
Ricky started the show off super strong, and it only got more preachy bonkers from there. So instead of a full recap, which none of us have time for unless you were fired after said office holiday party, I've broken the show into highs and lows. Let's get to it! 
HIGHS
☆ I know I already talked about the monologue, but bear with me while I just say that Ricky throwing out the line, "It's the last time, who cares" after every insult he slung at the HFPA is a level of who gives a sh*t that we should all aspire to. (Also, special shout-out to Ricky for calling out Leo DiCaprio's refusal to date age-appropriate women.)
☆ In toasting the three nominations for Knives Out, Ricky Gervais took an easy shot at Cats, everyone's least favorite movie of the year: "See what happens when you don't dress people up as cats?" Boom. Roasted. Honestly, that's gonna be my philosophy whenever I accomplish anything from now on.
☆ Ramy Youssef admitting during his acceptance speech for "Best Performance by an Actor – Comedy or Musical," that no one knows who he is. Fine, I'm mostly including this because he's from Jersey, HOW DO YOU ALL SEE THROUGH ME? Hooray, New Jersey! We will take over the world like we've been secretly plotting! Soon everyone will be referring to their hometown by their exit on the parkway mwahahaahahahhahah!
☆ Celebrities raising awareness for the bush fires in Australia. I legit think that's the only reason they gave Russell Crowe an award, because no one I know even saw The Loudest Voice. If they wanted to watch Roger Ailes prey on women they just waited to see Charlize Theron in Megyn Kelly cosplay in Bombshell. But really, those fires are BAD. Please help if you can! 
☆ Bill Hader and Rachel Bilson showing up on the red carpet together for the first time. If you're not watching Barry, you're missing out on one of the best dark comedies on TV, plus you've yet to realize that Bill Hader is stealthily hot. And Summer Roberts deserves her happy ending. I stan. 
☆ Just like at the Emmys, Fleabag won the Best Comedy Series, and Phoebe Waller-Bridge won Best Actress for her performance. These were some of the least surprising wins of the night, but sometimes the best show wins for a reason. Now that Fleabag is over, I can't wait to see what Phoebe does next, because the world is truly her oyster. When will the world be my oyster?
☆ Succession wins! Succession won best drama and Brian Cox aka Logan Roy aka possibly the most mentally abusive father in America won Best Actor. Damn, that show is good. I actually screamed at the end of the second season when something insane happens that I won't mention here, because I don't want to get lit up in the comments over spoiling something that ended months ago. So I won't spoil it, but WATCH IT ALREADY. And we were BLESSED that Brian Cox won because it allowed us the absolute best moment of the night, a Jason Momoa in a tank top sighting. It's like someone knew we needed to start 2020 out that way. 
My sexual orientation is Jason Momoa in a tank top at the Golden Globes pic.twitter.com/h0wwCl47Oa

— Sam Stryker (@sbstryker) January 6, 2020
☆ Kate McKinnon presenting the Carol Burnett award to Ellen. It was heartfelt, inspiring, and also funny. However, I was confused when Ellen said that people tell her that her show inspires them to go out every day and help people, and that's what TV should do. The TV I watch inspires me to go out there and mercilessly mock Florida. Am I watching the wrong things? 
☆ Brad Pitt's face. Whoever is keeping Brad looking this refreshed is doing a fantastic job. It looks natural even though I know it's not, and he could get it over Leo ANY. DAY. Fight me.

☆ While introducing Jojo Rabbit, Sacha Baron Cohen joked that Mark Zuckerberg is a "naive, misguided child who spreads Nazi propaganda." LMAO. Where is the lie? Why do I feel like Sacha wrote that one himself? This definitely made some people in the room uncomfortable, but none of the other presenters had material that good.
Sacha Baron Cohen just roasted Mark Zuckerberg. #GoldenGlobes pic.twitter.com/lc4m9WiTgc

— Lights, Camera, Pod (@LightsCameraPod) January 6, 2020
☆ Tom Hanks. Man, has that guy been in a lot of great movies. And THE EMOTION. Over his family. And he has a kid who is a white rapper and goes by the name Chet Haze! And he still loves them! For that alone he deserves an award.
☆ The cameraman who was smart enough to cutaway to Jennifer Aniston during Brad Pitt's acceptance speech. I know some of you might be over this love triangle, but I didn't invent it, and the media has made me invested in it for over half my life, so thank you, sir, for rewarding all the time and dedication I have put into this relationship. Now, if only her reaction had been more scandalous. We'll have to work on that for next year, Jen. 

☆ Also, Brad Pitt for acknowledging what we all know to be true, Leo COULD HAVE FIT ON THE DOOR and that Kate Winslet is a cold-blooded murderer. I also liked what he said about being kind to someone tomorrow. And I will, tomorrow! Today I have to write this recap. 
☆ Awkwafina won Best Actress for her heartbreaking performance in The Farewell, and her acceptance speech was as funny as you'd expect. When she said "I told you I'd get a job, dad," I really felt that. Way to stick it to dads everywhere that begged us to just be accountants.

☆ So I was about to put Joaquin Phoenix's win on the "lows" list because I find him exhausting, pompous, and a little crazy behind the eyes, but then he called out everyone in the room for being hypocrites and I shrieked. Stop preaching about climate change and then hopping on your private jets, assholes! I loved it. Good luck at the after parties, Joaquin. Leo is not going to be happy. 
Joaquin Phoenix did seem quite drunk BUT telling a room full of famous people to stop taking private jets to Palm Springs….you DO love to see it #GoldenGlobes

— Tyler McCall (@eiffeltyler) January 6, 2020
☆ Michelle Williams won for her performance in Fosse/Verdon, and she used her speech as an opportunity to speak out on the importance of women's rights, especially when it comes to abortion. She's known for keeping her personal life very private, so to hear her speak so passionately was truly a special moment.
LOWS
☆ WHERE WAS LITTLE WOMEN?!! This movie was beautiful. I laughed, I cried, I remembered how much this story meant to someone like me, who fancies herself a writer. And the HFPA couldn't give a sh*t about this movie. Couldn't fathom how it would be important. Barely nominated it. It makes me believe everything Ricky Gervais said about them. Oscars, your move. Are you going to make me call you sexist trash bags, too?
☆ WTF was J.Lo wearing? Girl, we already know you're a gift, you didn't have to dress like the Christmas wrapping paper my mom bought at Paper Source on January 1st  for 60% off. 
☆ Laura Dern's acceptance speech. I mean, she was funny, and charming, and she looked gorgeous, but the whole thing was hijacked by Gwyneth Paltrow's ass. Come on, cameraman. We know she looked hot, but this is about Laura! Maybe film the winner's acceptance speech from the front next time, and Google pictures of Gwyneth's body at home later on your free time. This is your job, cameraman! 
☆ Pairing Amy Poehler and Taylor Swift as presenters was BRILLIANT, because as you will remember, one of the years that Tina and Amy hosted the show they made a joke about Taylor Swift dating younger guys, and she responded later saying "there's a special place in hell for women who don't support other women." Which is something I still laugh about to this day because it was such an overreaction. But this presentation was a missed opportunity. They didn't even address it! I couldn't even tell you what they presented, that was how boring it was. The fact that they didn't take advantage of this pairing just made it pointless. I know you had something to say Amy, YOU SHOULD HAVE. 
☆ Jason Momoa put his jacket back on to present. 
☆ I find it unbelievable that Unbelievable didn't win anything. As a true crime junkie, I can honestly say that that series was a cut above the rest of the genre, and Kaitlyn, Merritt, and Toni each gave heart-wrenching performances. And seriously, WHO IS WATCHING CHERNOBYL?! 
☆ Another year where the best actor in a musical/comedy was from a musical biopic. I love Taron Egerton, but if he was going to win for anything it obviously should have been Kingsman. It takes great talent to play a character named Eggsy without laughing. 
☆ The presenters. As I mentioned earlier, they were all kind of nothing-burgers. Was Tom Hanks passing around his cold medicine at the pre-show?
Once Upon a Time in Hollywood winning multiple awards, proving once again that Hollywood loves nothing more than to jerk itself off.
That Pierce Brosnan's sons, this year's Golden Globe Ambassadors, were nowhere near as hot as Pierce Brosnan. 

The length. Over 3 hours?!?! Did I spend 11 hours binging the entire season of Spinning Out just yesterday? Yes, but what's your point?
At that's all folks! Have a good day! As Ricky says, get drunk, take your drugs! Happy New Year!
Images: Jackmacdfb ,sbstryker, lightscamerapod, eiffeltyler/Twitter; enews, betches/Instagram; Giphy
Gwyneth Paltrow Doesn't Live With Her Husband, And We're All For It
If you're a neat and organized female who has ever been invited to a man's apartment, you already know you're in for a hot f*cking mess before you even go inside. You know who may feel this even harder than I do? My true Khaleesi, Gwyneth Paltrow, who recently revealed that she and her husband of nine months don't actually live together. While some are utterly shooketh over their unconventional setup, I am in awe and needed to know more, so I paid five pounds for a The Times subscription to read her full interview on the matter. And about a quarter of the way into the world's longest article, the British publication reports, "Interestingly, she and don't live together yet, though he is close by. He sleeps at his own house when his children, Brody and Isabella, stay; on the other four nights he's chez Paltrow." So why don't the lovebirds—she the founder of the lifestyle brand exclusively targeted at the .03% and he the co-creator of TV's most terrifying shows, American Horror Story and Glee—live together? I imagine it's because every piece of furniture in her home is white and her OCD starts to act up when too many people breathe on it. But contrary to my theory, Gwyneth has no shame in revealing the real reason and I have to say, I'm about it. 
The reason for their living arrangement can be attributed to the concept of polarity, which her intimacy teacher, Michaela Boehm, says keeps the relationship "fresh." Jesus f*cking Christ, an intimacy teacher? Is this an actual job title? *Checks LinkedIn* So, like, does this make Doreah an intimacy teacher then? I mean, she def taught the Mother of Dragons a thing or two about being ~intimate.~ Anyway, while I literally can't stop laughing at the fact that there is an actual person out there calling herself Gwyneth Paltrow's intimacy teacher, I don't totally disagree with her MO. She's basically saying that spending just a little time apart keeps the mystery, vibrancy, and passion alive, which is def fair. I think the reason Gwenyth's admission was, and is, still making headlines is because it's such an unconventional take on marriage coming from such an absurdly traditional woman. I mean, she's authored not one, but five cookbooks and looked more traditional than apple f*cking pie on each cover. The thing is, though, Gwyn isn't really doing anything that crazy, according to Dr. Catherine Aponte, clinical psychologist and author of A Marriage of Equals.
Maybe she's onto something and we shouldn't be so quick to judge. Maybe every single married person is dying for a night or two off from their relationship to catch up on Planet Earth while deep-throating a burrito in bed, but everyone is too afraid to bring it up to their partners because of all the judgmental, behind-on-the-times Charlotte York Goldenblatt's out there. Look, not spending every waking second with your spouse is not a domestic crime, okay? Wanting some me time doesn't make me a terrible partner. On the contrary, it just confirms that I am a sane person for not crawling into a hole and losing my sh*t for missing one second of my lobster's life if I, like, blink. Dr. Aponte says, "To co-create a marriage that works, a husband and wife must maintain a simultaneous perspective of themselves both as individuals and as a couple. This arrangement is this couples' way of 'being in this together' while also having individual life plans." This is an instance where I have nothing smarter to add, so I'll just say "preach" and move on.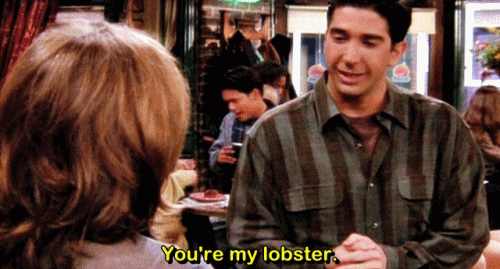 Generally, if I'm ever talking about Gwyneth Paltrow, it's usually to make fun of something stupid she did like promoting the bullsh*t hormonal benefits of sticking a jade egg up your vagina or naming her children Apple and Moses. However, today I am here to commend the woman who sold me on an $85 silk pillowcase and convinced me that Great Expectations is cool. Look, admitting your life is anything but perfect in the Instagram tornado we call the world isn't easy, but since we literally all know that it's all fake, why not just cut the sh*t and be real?! That doesn't mean you have to start posting pics of you and your S.O. arguing over dinner, but there is absolutely no reason to be out here pretending you live in a perfect relationship because we know it's all a bunch of crap. I have so much respect for Gwyneth now that she's trailblazing a realistic way to live out your dreams! In fact, Dr. Aponte says that married people should be spending some time apart if they want to retain at least a shred of their individuality. Put more eloquently, she says, "Having time alone is an affirmation of having status as an individual and having one's own life plan in the context of being a committed relationship." And that makes sense because we need to establish some sort of balance between being our own selves and part of a couple.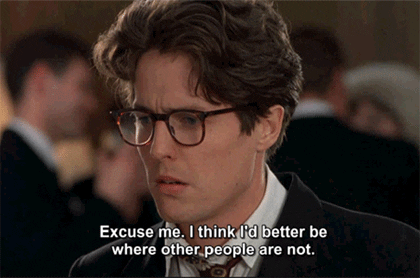 Yes, I'm fully aware that not everyone can afford to pay two separate rents like the Paltrow-Falchuks do, but there are less expensive/elaborate ways to have slightly separate lives when you want. For instance, go the Carrie Bradshaw route and just kindly let your partner know that you'd like some alone time and then just, like, go in your room and shut the door. Boom. You're living à la Gwyneth without spending a single dollar. Genius!
At the end of the day, the problem isn't wanting a day or two to yourself, it's that shows like This Is Us have trained us to feel guilty for needing a second of alone time. Gwyneth even says, "Oh, all my married friends say that the way we live sounds ideal and we shouldn't change a thing." But really, there's no need to be jealous because having being part of a couple while having slightly separate lives is an option for everyone, not just Pepper Pots. The only issue with this kind of arrangement is that it's really stigmatized. Dr. Aponte says, "The stigma associated with this arrangement is most likely due to the perceived threat of affirming one's individuality in the traditionally defined marriage of being individuals. It is a threat to the idea that we are two who become one in marriage." I mean, yes in every sense of the word. Let's not forget that we live in the year 2019 and there are a million and a half types of relationships out there to explore and embrace. To finish it on a strong and feminist note, Dr. Aponte adds, "I think this stigma is particularly aimed at women who wish to have careers (not just jobs)." As sad as I am to agree, I completely agree and we need to do something about this.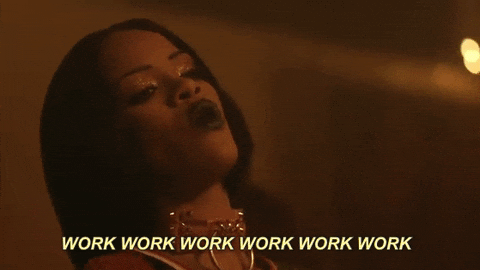 My best friend from childhood, for instance, is climbing the corporate latter at one of the East Coast's largest real estate firms, but she literally just quit because she got engaged and "wants to focus on her marriage." After I picked my jaw up off the ground, I asked her why in hell she can't make a little space in her enormous Ivy League brain to be an amazing wife and #getdatmoney, and she literally just kind of shrugged and changed the subject. Because I want to preserve our lifelong friendship, I didn't press too much harder, but I am truly not okay after hearing this.
More women (and men, honestly) need to come forward when it comes to saying how you really feel about your marriage and individuality. Like, if Gwyneth says that embracing your desire for alone time is ok, you better believe it's legit. So if you feel like you need a minute, take it, people!
Images: Instagram; Giphy (3)
Celebrities You Didn't Know Are Friends
We all have that crew of friends that we would do anything for, whether it's driving them to the airport at 6am or finding matches for them on Ship. It's just what friends do. Famous people are no different, except that the people in their group chat might also be A-listers. Casual. I don't know about you, but my Ship crew definitely doesn't have any Oscar winners in it. Here are some surprising celebrity friendships you might not have known about.
Serena Williams & Kim Kardashian

Serena Williams and Kim Kardashian are two of the most famous women in the world, and they've actually known each other for more than 15 years. A few years ago, Kim told Vogue, "Serena's the girl you can call and say anything to. She'll never judge you, and she's never too busy for you." Obviously Kim has a lot of respect for Serena, and she attended the tennis champion's New Orleans wedding with other stars like Colton Haynes and Eva Longoria.
Russell Brand & Helen Mirren

Russell Brand and Helen Mirren are 30 years apart, but they both have a great sense of humor, and they love working together. They've done a couple of movies together, and Brand even called their relationship"an unconsummated love affair…between a Dame and a vagabond." I'm not sure I know what he's talking about, but I'm glad it works for them.
Jennifer Aniston & Robert Downey Jr.

Jen and Robert have been friends since the '90s, and she even visited him when he was in prison. Famously, he introduced her to her (now ex) husband Justin Theroux, and made a speech at their wedding. Seriously, how can I get Robert Downey Jr. to be in my Ship crew? I need Iron Man to find me some matches.
50 Cent & Bette Midler

When 50 Cent isn't busy feuding with the stars of Vanderpump Rules, he spends time with unexpected friends like Meryl Streep and Bette Midler. He and Bette have attended each other's charity events in the past, and Bette even joked that 50 Cent was going to produce a rap albumfor her. Still waiting to hear Bette Midler rap, but I'm glad these two get along so well.
Gwyneth Paltrow & Jay-Z

Gwyneth and Jay met way back in 2006, and they've maintained a close relationship since then. They've both spoken publicly about their admiration for one another, and Gwyneth even revealedthat her kids call Jay-Z "Uncle Jay." Honestly, I'm obsessed.
Kris Jenner & Jennifer Lawrence

Jennifer Lawrence has been public about her obsession with reality shows like The Real Housewives of New York City and Keeping Up With The Kardashians, so she was thrilled to get to know Kris Jenner in real life. A few years ago, Jennifer's friends threw her a surprise birthday party and invited Kris. When JLaw first met her, she said"it was the closest ever come to losing consciousness. Honestly, I would be the same way.
So there you have it. Just like you and your best friend that you used to hate in middle school, friends can come from unexpected places. Now you're her bridesmaid, and she's finding matches for you on Ship, so anything is possible. Now seriously, who do I talk to about Robert Downey Jr. being my matchmaker?
Images: Shutterstock; Giphy (6)
Presented by

Does Cupping Really Work? Why Celebs Like Kim K & Jennifer Aniston Do It
Another day, another Gwyneth Paltrow trend gone too far. (Kidding! Though she was ahead of the curve on this one.) You might know about cupping because of all the celebrities who have posted about it in recent years, but cupping is actually an ancient Chinese alternative medicine that works by facilitating circulation in the body. Celebs including Kim Kardashian, Jennifer Aniston, Victoria Beckham, and Michael Phelps have all tried the treatment out—and most have sung its praises. Basically, it seems like yet another treatment the rich and powerful have known about for years, and it's finally trickling down to us regular people. Bless up. To learn more about the treatment that may or may not be responsible for Paltrow and Aniston's eternal youth, I spoke with Ani Baran, L.Ac at NJ Acupuncture Center. Here's what I found out.
What Does Cupping Do?
It seems like every celeb-slash-cupping fan has a different reason for loving it: Phelps uses it for muscle recovery, obviously, while Kim Kardashian does it in facial form to reduce wrinkles. What is it actually doing to give such a wide range of results? Baran explains: "Cupping the muscle and other tissues upwards." This helps to "decrease muscle tension while refreshing blood flow," which in turn promote muscle healing, relieves pain, and can even help with immunity and digestion. "It's almost like the equivalent of a deep tissue massage," Baran added. "But instead of having a trained masseuse knead your muscles to release pain and tension, it uses suction."
If you're still wondering how this plays into skin care, don't worry—I had the same question. According to skincare Guru Nurse Jamie, the key is in the increased blood flow that cupping produces. Apparently, increased blood flow equals stimulated lymphatic system equals reduced inflammation, fine lines, and wrinkles. Yay! Science is hard, but so worth it.
Who Would Benefit From Cupping?
According to Baran, "nearly everyone." And given the fact that improved blood flow and circulation does improve such a wide array of symptoms, that's probably true. But people who might actually need cupping to improve their day-to-day lives would be elite athletes, or anyone seeking pain or stress relief. Whatever it is, be sure to go in with a clear idea of what you're seeking to treat. Per Baran, any initial consultation for a cupping appointment will include a discussion of "complaints and goals." (And no, "not having Gwyneth Paltrow's skin" is not a valid complaint.)
What's A Cupping Appointment Like?
Here's where it gets fun. The main reason we all know about cupping now, despite celebs' best attempts to keep it for themselves, is that it leaves a telltale mark. Well, marks. As shown in the above Instagram, a cupping appointment leaves you with a series of raised red bumps. I asked Baran to describe a typical cupping session, and here's what she told me: "You will sit or lay in a comfortable position as cups are applied, typically to larger, flat areas. Using heat or fire, the cups are applied at an angle that creates deep suction, and pulls toxins away from the body as it works deeply into the muscles. Usually the cups are applied for anywhere between 10-20 minutes."
Sounds easy enough, right? Honestly, Paltrow and others describe the feeling as relaxing, though some other reviewers experienced more pain and discomfort. Ultimately, for how gruesome the treatment looks, I'm glad people aren't leaving in agony. And yes, I do feel incrementally more desperate to have my toxins flow out into little suction cups every time I look at a picture.
Where Can You Get It Done?
Baran recommends looking to acupuncture centers for this treatment—according to her, that's "where you're more likely to find highly trained practitioners who are well versed in this." As for cost, I surveyed five acupuncture centers that offer the treatment in NYC, and was quoted between $100 and $150 for an initial appointment. It's worth noting that you may need more than one treatment to get the effects you're after, but Baran notes that some clients will feel results "in as little as one session." She also notes that pricing can vary "based on region and the practitioner's expertise," so feel free to shop around—but don't skimp on quality. An amateur could very well leave you with serious burns or bruises, so this is not the time to go for a discount option.
Now that cupping is less mysterious to me, I can't say it's less enticing. The logic of improved blood flow and circulation is hard to argue with, and I've had good experiences with acupuncture in the past—this seems like an intensified version. I'm certainly not in the "elite athlete" category, but maybe I'll book a cupping session next time I can't walk after Barry's. If it's good enough for Gwyneth…
Images: @16th_st_acu_nyc; @jimmiller_155 / Instagram
Courts To Gwyneth: Stop Trying To Make "Vaginal Eggs" Happen
It's said that everything the Trump administration does is a distraction from something more important going on and this week was no different. That NYTimes op-ed? Clearly a distraction from the drama going down in the Vaginal Jade Egg community. Wellness Guru and professional middle part-er Gwyneth Paltrow has settled with California prosecutors over falsely advertising the scientific benefits of sticking rocks in your p*ssy. And if that's not the most 2018 thing you've ever read, IDK what is.
 
Paltrow's company Goop (a name so bad only a beautiful rich white lady can get away with it) claimed that jade and quartz eggs, should you insert them in your hoo-ha, would "balance hormones, increase bladder control and regulate menstrual cycles" and that another item, Inner Judge Flower Essence Blend, "could help prevent depression."
While in theory, these benefits all sound rather nice, the California courts pointed out that there was no scientific evidence behind them. It's sort of like a drunk girl in a bathroom promising you the world and then when you're like wait, what do you mean you can get me free drinks for the night *poof* she's gone.
GOOP settled with the courts and paid $145,000, which honestly is just the cost of three vaginal eggs and a Flower Essence Blend added up. They're still selling the two eggs, but the Inner Judge Flower Essence Blend has disappeared from the website. The company simply changed the description of the eggs and are no longer promising that they'll (Iyanla) Fix Your Life.
So readers, go nuts and stick whatever you want up your vag, just know that science might not be on your side. But Gwyneth always will.
Heads up, you need to keep up with the news. It's not cute anymore. That's why we've created a 5x weekly newsletter called The 'Sup that will explain all the news of the week in a hilarious af way. Because if we weren't laughing, we'd be crying. Sign up for The 'Sup now!
Images via Giphy (3)
I Bought A $24 Dermaroller & Became Obsessed With The Results
As I've mentioned in previous articles, I'm not exactly a skin care expert. My dermatologist, who gently told me to throw out most face products I own earlier today, would agree on this. On the bright side, I have now sought professional advice and am here to share my experience/her wisdom. Today's topic is dermarolling: an at-home skincare treatment boasting celebrity users including Kim Kardashian, Jennifer Aniston, and Gwyneth Paltrow. (Yes, the one who stuffs jade eggs up her vagina. But her skin is glowing, no?) In my ongoing quest for flawless, "I can afford weekly facials" skin, I bought a $24 dermaroller two weeks ago. Here's what you should know before you buy.
What Is Dermarolling & What Does It Do?
If you've heard of microneedling, dermarolling is just the at-home version of that. Both treatments involve creating small punctures all over your face. This (in theory) enhances collagen and elastin production. As your skin heals, the collagen boost helps smooth out wrinkles/fine lines, firm up sagging skin, and improve overall texture/tone. Both treatments can also improve the appearance of acne scars, dark spots, and large pores. As a general rule, microneedling will be more effective than dermarolling for many reasons. It's kind of like the difference between doing a mask and getting a facial—the version performed by a professional with higher-tech tools is always going to come out better. Plus, microneedling tools can create deeper punctures than at-home dermarollers (for obvious reasons), so they naturally have a stronger effect. (Wondering why anyone would bother dermarolling? Because microneedling, like most things Gwyneth Paltrow supports, is prohibitively expensive, at $500-1,000 per session.)

Face Microneedle Dermal Roller System
How Do You Use It?
A dermaroller basically looks like a razor with a rolly head covered in needles on top. Before using it, it is VERY IMPORTANT that you disinfect it. Dermarolling with a dirty roller is literally injecting your skin with bacteria. (Sidenote: really love lecturing you all knowing full well that I "disinfected" my dermaroller with tequila. Whatever, at least I'm trying.)
To use it, you roll the needle-wheel (not the real name, do not refer to it as such) all over your face. One section at a time, roll five times in each direction (up/down/left/right) until you've covered the areas you want to treat. Redness is a known side effect, but I didn't notice much. Just like, the amount you'd expect for having rubbed needles all over your face. After dermarolling, your skin will be primed for absorbing hydrating products—so load up on your fave serum/moisturizer to finish.
Not quite my experience, but you get the idea: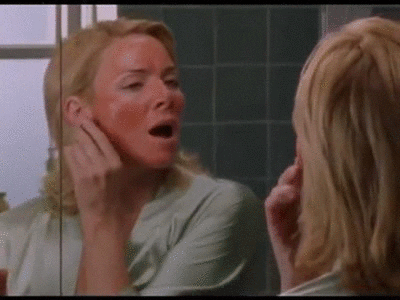 What Are The Effects Of Dermarolling?
The day after using this, I was the most annoying person on earth. I disappeared to my office bathroom maybe 60 times to take yet another "#nofilter" selfie. Even the most heinous of fluorescents couldn't dim my #glow, and I felt like there was a noticeable difference in some roughness/bumpiness that had been bothering me on my cheeks. While effects like taming discoloration require long-term, consistent use of dermarolling (and my day-after glow didn't really last), I definitely noticed a difference. Mostly, it was just a kind of shine/plumpness (I hate that word but I can't think of a better description), plus the glow I won't shut up about.
For reference, here was my scary face before dermarolling:

And here is my post-dermarolling glow:

Real results. Not FaceTune.
The Warnings
All that being said, dermarolling is not without its dangers. Common side effects can include infection, inflammation, breakouts, and damaged skin. Most experts say this can be avoided with proper cleaning and technique, but unless you're going to dermarolling seminars on the regular, chances are you could fuck up. A lot of these issues do stem from improper cleaning practice, so please buy proper cleaning solution and be rigorous about it. Or just like, replace your dermaroller fairly often—I know you spend more than $24 on less important shit.
When I asked my dermatologist about it, she didn't say dermarolling was bad, but she didn't say it was good either. Mostly, she thinks of it as a less effective version of microneedling, and cautioned that dermarolling on any existing inflammation or pimples was a surefire way to spread the irritation to the rest of your face. I also found out that those bumps/redness on my cheek are in fact my new, fun mild rosacea (getting older is great), so whatever improvement I noticed after dermarolling was almost certainly in my head. Whatever! At least I was glowy!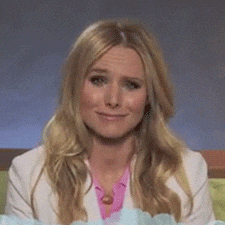 Is this a wholehearted recommendation for dermarolling? If you caught me the day after, it would have been. But after hearing my dermatologist's advice, I've sobered up on the idea of making this part of my routine. While I love buying trendy beauty products way more than as much as the next girl, sometimes less really is more—especially if you're not sure how your skin will react. A dermatologist, on the other hand, is always a good investment.
Images: Dermstore; Giphy (3); Chris Howard / Pexels
We Think We Know Who Bit Beyoncé In The Face
It's been less than a year since Tiffany Haddish rose to fame in Girls Trip, but she's wasted no time giving us some incredible Hollywood stories. In a new interview with GQ, she spilled the tea on Beyoncé allegedly getting bit in the face at a party by a deranged actress, and I need so much more information. Obviously the A-list stars aren't going to snitch on each other, so I'm taking it upon myself to speculate wildly as to who bit Beyoncé in the face.
Let's go over what we know. According to Tiffany, the whole incident went down at the afterparty for one of Jay-Z's concerts. The biter in question was allegedly on drugs, and she was annoying people all over the party. She even told Tiffany to stop dancing—the fucking nerve! Tiffany posted an Instagram selfie of her and Beyoncé on December 22, meaning that all of this drama must have taken place after the concert in Inglewood, CA on December 21. Call me Olivia Benson, I'm a fucking detective.
There's no way to know every single famous person who was at this party, but the internet has put together a decent list. Here's who we know was there: James Franco, Rihanna, Sanaa Lathan, Queen Latifah, Sara Foster, G-Eazy, French Montana, Diddy, and Jen Meyer. This is an eclectic mix, so let's do some analysis to make sense of it.
First of all, Tiffany said it was an actress, so that narrows it down a bit. Rihanna, Queen Latifah, Sara Foster, and Sanaa Lathan, congratulations, you are still in the running towards becoming America's Next Top Biter. So first of all, I think we can rule out Rihanna. Yes, she's been in movies, but is there really anyone who would refer to her as an actress? She's solidly in the "singer who acts" category, but definitely a singer first. Rihanna, you're out, auf wiedersehen.
And then there were three. Honestly, I don't believe that it was Queen Latifah. She is a poised, mature woman, and she seems far beyond the point of casually biting Beyoncé. I hereby eliminate her from consideration in the who bit Beyoncé mystery. So that leaves us with Sanaa Lathan and Sara Foster, two C-list actresses who could definitely benefit from getting their names in the press a little. Sara Foster is best known for a recurring role on 90210, while Sanaa Lathan has spent most of her career playing supporting roles in mediocre movies. Oh, and Love & Basketball.

Both of these women have responded on social media to their names coming up in the biting scandal. Sara Foster laughed at the thought that she could get that close to Beyoncé, while Sanaa Lathan denied the biting, and said that if anything it would have been a love bite. Sweetie, that's called a hickey.
Chrissy Teigen got involved in the story by tweeting about it, saying that there was only one person who she could imagine being to blame. Later, Chrissy found out the actual culprit, and it wasn't who she thought. Chrissy's Twitter account is often a source of humor, but right now I need it to be a source of information. Does Chrissy Teigen think Sanaa Lathan is the worst? Does this mean Sanaa didn't do the biting??? Or maybe our two confirmed guests aren't to blame at all. Maybe it was someone else. So WHO BIT BEYONCE?? The world needs answers.
I AM NEVER TELLING I'm scared I've said too much KNOWLEDGE IS A CURSE!

— christine teigen (@chrissyteigen) March 26, 2018
Twitter was quick to come up with a wide range of ideas, and some are better than others. Taraji P. Henson was an early favorite, but Tiffany Haddish shut that down, responding to a tweet saying it wasn't her. Thank god, now I can sleep at night. People also suggested Jennifer Lawrence, but it's confirmed that she was in New York, not LA, when the biting occurred. I'm also going to go out on a limb and say that it probably wasn't Chrissy Teigen, unless she was completely blacked out and is now subtweeting herself. Honestly, stranger things have happened. Gwyneth Paltrow was another popular guess, and I can sort of get behind that. Gwyneth seems like the sort of tightly-wound person who could so some drugs and just go fucking nuts for a few hours. I'm not saying she did it, but it seems like a possibility.

Unless Tiffany or Chrissy decide to open up about the biting, the identity of who bit Beyoncé in the face will probably remain a mystery. Unfortunately, there's just no way to know exactly which actress did some drugs on December 21 and went to Jay-Z's party and ended up biting Beyoncé in the face. But whoever you are, please be advised that you are immediately and permanently canceled, and you better not show your fucking face in America ever again. Also, I'm pretty sure Tiffany Haddish will never be allowed near Beyoncé again. I hope she enjoyed it while it lasted.
Update: Multiple sources have confirmed to TMZ that Sanaa Lathan is, in fact, the one who bit Beyoncé. Damning information includes: Sanaa is an actress (as Tiffany Haddish described the biter to be), she was reportedly at Jay-Z's 4:44 after-party in December where the bite took place, and Beyoncé and Sanaa are friends, meaning she'd be able to get close enough to commit the alleged biting. Though Sanaa Lathan sort of denied it on Twitter earlier this week (but really, that denial sounded more like an admission of guilt to me), we're still standing by awaiting orders from our Overlord, Queen Bey. Bey, just say the word and we will… flood her IG comments with bee emojis, or whatever it is people do as retaliation in these situations.
Images: @tiffanyhaddish / Instagram; Chrissy Teigen / Twitter; Giphy (2)
I Ate Like Gwyneth Paltrow For A Day And I'm Still Hungry
People give Gwyneth Paltrow a hard time for her alternative wellness methods and her super organic diet, but she's obviously doing something right. Like, this woman is literally the face of all things healthy, and she looks better in her mid-forties than I do in my early twenties. I mean, Gwyneth has admitted she'd "rather die" than let her kid eat Cup-a-Soup. Those words straight-up came out of her mouth. It seems extra, but let's not forget that kid's name is Apple. But is Gwyneth Paltrow's diet realistic for the normal person? I decided to find out firsthand.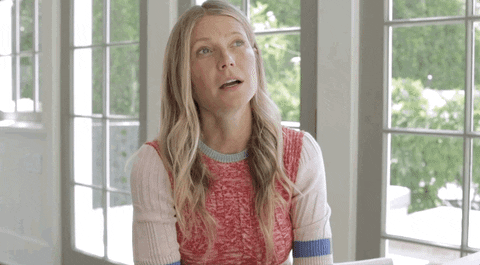 The Experiment
For this experiment, I decided to eat like Gwyneth for a day. Well, I actually considered doing a full week, but by the end one day one, I was over it and was severely craving a piece of milk chocolate. But more on that later.
I studied up on Gwyneth's wellness company, Goop, and I even bought one of Gwyneth's cookbooks, filled with some of her go-to recipes. I also read about her tragic dietary restrictions, but more on that later, too. I stocked my fridge with organic veggies and farm-raised fish, and lived a day according to Gwyneth Paltrow's diet. Here's how it went:
Breakfast
The first thing you should know is that I cheated before 9am. I'm sorry, but I just really needed a coffee. Because of her food sensitivities, Gwyneth tries to stay away from all caffeine, alcohol, dairy, gluten, corn, nightshade vegetables, soy, sugar, shellfish, white rice, and eggs. So, basically everything sold in a grocery store. I told myself I'd stick to Gwyneth's rules all day, but caffeine would be my one cheat. I feel bad about it, but it was one cup. Let's move on.

Gwyneth says she starts every day with a green juice that she makes from scratch at home. She calls it "The Best Green Juice" and it consists of kale, apple, lemon, mint, and ginger. I personally don't own a juicer, but I conveniently live down the street from Pressed Juicery, so I bought a bottled green juice with those ingredients. For $6.50 it wasn't bad, but it also wasn't good.

Aside from her green juice and some supplements, Gwyneth doesn't eat a real breakfast. This was sad for me to learn because as I mentioned in my Intermittent Fasting experiment article, I love breakfast. Gwyneth snacks occasionally, which was good news for me because I was still starving after the juice. She likes to eat raw almonds soaked in water, since apparently regular dry almonds are hard to digest. I ate my wet almonds while my tummy rumbled. It was a sad morning.
Lunch
Finally, lunch. Gwyneth likes to eat a "low-carb lunch," and it's usually a salad. I wasn't mad about this because salad is my preferred lunch anyway. In fact, Sweetgreen recently sent me a branded SG hat and a pin for spending so much money at their establishment. You're welcome, Sweetgreen.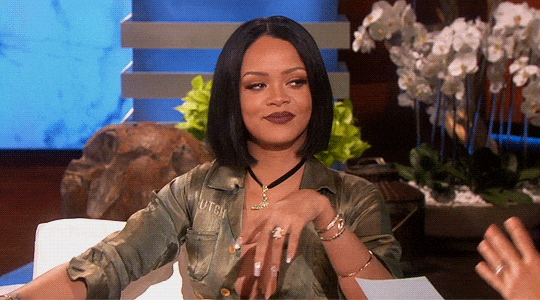 So anyway, knowing I would cook something from Gwyneth's cookbook for dinner, I decided to pick up a salad for lunch and make it as Gwyneth-esque as possible. I chose a custom salad with kale, romaine, butternut squash, quinoa, apples, carrots, and broccoli. I went with just olive oil and a lemon squeeze for the dressing, and obviously no bread, because *low-carb.*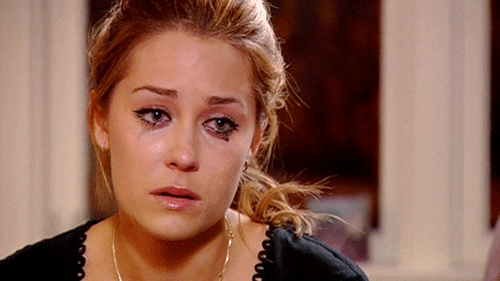 Snack
The salad was good, but I got hungry again couple hours later. I started browsing through the Goop website to see if I could find a snack Gwyneth would approve of. I was craving something sweet, so a post about sweet potatoes caught my eye. I love sweet potatoes, so if Gwyneth snacks on sweet potatoes, it was happening.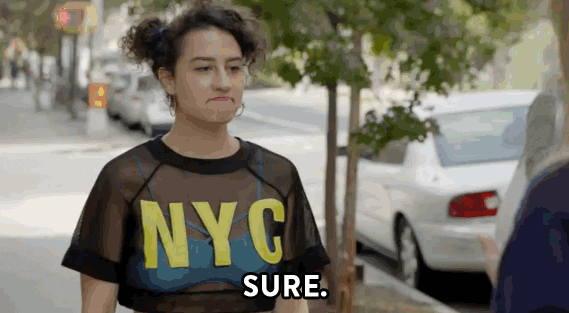 I sliced a Japanese sweet potato, which are the ones that are purple on the outside and white on the inside (game-changer, by the way), and I popped it in the oven at 400 degrees. It sat in the oven for 35 minutes, and I ate it in three minutes. I immediately regretted not making more.
Dinner
By dinnertime, I was frankly quite tired of this lifestyle. I'm usually a healthy eater, but even some of my fav daily staples like eggs and Greek yogurt weren't allowed because of Gwyneth's food sensitivities. I did some more stalking on Gwyneth's daily routine, and it turns out she doesn't actually follow this diet all the time. Although her doctor tells her what to eat and what not to eat, she lets herself have red wine and carbs when she wants. She even Instagrammed a picture recently of some cheesy pasta dish that looked bomb (but that I'm not completely convinced she actually ate). But most of the time, it's lean proteins and veggies and wet almonds.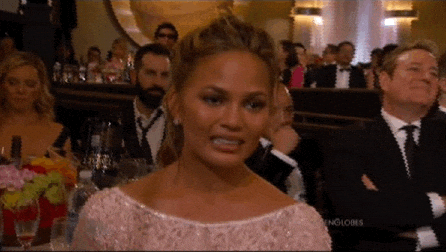 For my dinner, I decided to find a simple fish recipe in her the cookbook, It's All Easy. Turns out it's not actually A easy. I flipped through the book and looked for a recipe that involved the least amount of prep time and the least amount of ingredients. Call me an over-achiever.
I settled on the Nicoise Petrale Sole, which sounds super fancy and complicated, but it's really just a white fish prepared with capers, cherry tomatoes, olives, basil, white wine, olive oil, and some salt and pepper. I let it bake in the oven at 400 degrees for about 12 minutes, and then enjoyed my dinner. It was actually really good. Usually I'd roast some veggies on the side, but apparently Gwyneth doesn't eat "nightshade vegetables" and I didn't feel like exploring the depths of Google to find out what would be allowed and what wouldn't.
I had an apple with almond butter for dessert and started daydreaming about the Venti cold brew and bowl of oatmeal I would inhale the next morning. Sorry Gwyneth.

The Takeaway
Gwyneth is obviously killing it, and if this lifestyle is the reason for her insane bod and glowing skin, there's obviously something to it. But I think it's also important to keep in mind that Gwyneth drops a ton of time and money on fitness trainers, massage therapists, acupuncturists, estheticians, and other professionals. Although I enjoyed everything I ate (excluding the wet almonds), I was still pretty hungry after each meal, and all I wanted was an afternoon iced coffee. It's obviously not the diet for me, but some of her recipes look amazing and I'm down to try a few others. But like, only the easy ones. Don't push it.
Images: Giphy (8)