Everything You Need To Know About 2020's Biggest Senate Races
When we talk about elections, we often put most of our focus on the top of the ticket. Obviously, who the president is is very important, but putting a Democrat in the oval office won't mean much if Mitch McConnell still gets to keep control over the Senate. Meanwhile, the progressive change Dems have already brought to the House won't mean as much if legislation doesn't pass in the Senate. 
Of the 35 seats up for reelection, Republicans are defending 23, and Democrats are defending 12. For the Senate to flip, Democrats need to gain a net of four seats on November 3.  They only need three if Biden wins the presidency, as the Vice President serves as the Senate's tiebreaker. 
There are a few really good signs that Democrats have a chance at taking the senate. Almost all Democratic challengers have raised a ton of money – which makes sense since everyone is pretty pissed at people like Susan Collins, Mitch McConnell, and Martha McSally — all three of whom rank as some of the country's  least popular senators. Trump's lethally botched response to the coronavirus pandemic has led to his record unpopularity — just as Senate Republicans have spent years hitching their futures to his wagon.
As a result, polls suggest Democrats could take Senate seats never expected to go blue in states like Georgia and Alabama. Let's take a look at some of the most competitive races, and where each candidate stands:

Who's running? The incumbent is Democratic Senator Doug Jones. His opponent is former Auburn University football coach Tommy Tuberville who recently beat former Attorney General and current supervillain Jeff Sessions in the Republican primary. 
Why is this state competitive? The Democrats barely won the seat in 2017, and only because Jones faced off against accused child molester Roy Moore — which might be the only way a Democrat can win in Alabama. Alabama is a solidly red state and typically favors Republicans — with strong loyalty to Donald Trump. Jones also prosecuted the KKK members responsible for the 16th Street Baptist Church bombing 
So, what's the deal? As of August, Tuberville is leading over Jones by about 10 points, and Trump has a massive lead over Biden in the state. Nothing is a done deal until November 3.

Who's running? Former chairman of the South Carolina Democratic Party Jaime  Harrison is challenging Senator Lindsey Graham, and as of mid-August — the two were TIED. 
Why is this state competitive? Trump's waning popularity with even Republican voters puts his most loyal allies at risk in November. Graham, who famously called candidate Trump a "xenophobic, race-baiting bigot" before supporting him unequivocally as president. 
So what's the deal? A large percent of South Carolina voters polled said Graham is too supportive of Trump — but Trump won the state by nearly 15 points in 2016. 

Who's running? The incumbent is Republican Senator Martha McSally, and she is being challenged by Democrat Mark Kelly. 
Why is this state competitive? Senator McSally was not elected but appointed to fill John McCain's seat after losing to moderate Democrat Kyrsten Sinema in 2018. This is a special election because McCain was not supposed to be up for election this year. Kelly is a former astronaut married to former Rep. Gabby Giffords, who was nearly killed by a gunman in 2011 while representing Arizona in the House of Representatives. Kelly has a huge fundraising war chest and Trump-allied McSally is pretty unpopular in the state, so Kelly has a slight lead over her, emphasis on 'slight.' 
So, what's the deal? Both Kelly and Biden have slight leads over their Republican opponents, but as we know, the polls don't really mean anything. Experts predict that Arizona's recovery from COVID will play a significant role in the election. McSally has recently scored points throughout the state by expressing her commitment to expanding the CARES act, which is the coronavirus relief bill. But shifting demographics in the state look good for Kelly. 

Who's running? The incumbent is Republican Senator Cory Gardner, who is facing the end of his first term. He is being challenged by former Governor and Democratic presidential candidate John Hickenlooper. 
Why is this state competitive? Since Gardner won his seat in the 2014 Republican wave, the state has become increasingly blue. Clinton beat Trump by about five points in 2016, and the state legislature and governor are democrats). Colorado has a large immigrant population and strong ties to gun control, both are policy issues that are huge strengths for the Democratic party. Plus, Hickenlooper was a popular governor with name recognition in the state where protests against police brutality have emerged in every major city. 
So, what's the deal? Nothing is guaranteed until people vote, but Colorado seems like the most likely state for Democrats to take from Republicans in November. 

Who's running? Everyone's least favorite person, Republican Senator Susan Collins, is being challenged by Maine's Speaker of the House, Democrat Sara Gideon 
Why is this state competitive? Senator Collins has served in congress for almost 30 years and is currently ranked the least popular senator in office, inching ahead of Mitch McConnell. She has gained national attention over constant "disappointment" with the Trump presidency but failure to withhold any support from the administration whatsoever. Between her voting for Kavanaugh and constant expressions of concern for the president's actions with no follow-through, it's pretty safe to say that people are sick of Collins' sh*t.
So, what's the deal? Even though Collins is the literal WOAT, she's kind of the Senate's cockroach and survives under the most treacherous conditions. On the one hand, Biden is leading Trump in the state by close to 10 points, which may affect down-ballot elections. On the other, Collins managed to hold onto her seat in 2008 despite Obama winning Maine by more than 17 points. 

Who's running? The incumbent is Republican Senator Thom Tillis. His challenger is veteran and Democrat Cal Cunningham. 
Why is this state competitive? North Carolina is a swing state that consistently has super thin margins, especially for Senate elections. Senator Tillis has a history of cutting unemployment benefits and opposing Medicaid expansion. These two issues are extremely important to North Carolina residents, especially considering rises in unemployment that are related to COVID-19. North Carolina turned blue for Obama in 2008 but broke for Trump in 2016, which some attribute to Democrats' failure to offer voters of color motivation to turn out for Hillary Clinton.
So, what's the deal? While Tillis' weaknesses may make it seem like a done deal, the GOP is holding on pretty tightly to the state. Both Biden and Cunningham have small leads over their Republican opponents, but there is not enough distance that would totally give the state to the Democrats. 

Who's running? The incumbent is obviously the evil lizard man himself, Mitch McConnell, and his opponent is Amy McGrath. 
Why is this state competitive? As Senate Majority Leader, Mitch McConnell is like, enemy number one. While Kentucky usually wouldn't be in play, the Democrats have run a long campaign to fundraise for his opponent. However, after a competitive primary between Amy McGrath and Charles Booker, it has become abundantly clear that Democratic turnout is up in the state and that Mich McConnell's seat might be in pretty hot water. 
So, what's the deal? While Kentucky is definitely a red state, the growth of the Democratic party within the state and national attention around the race might mean good news.
Iowa
Who's running? Real estate developer and urban planner Theresa Greenfield is challenging Republican Senator Joni Ernst
Why is this state competitive? Ernst's job approval has slipped while her loyalty to Trump has risen as Iowans see her as increasingly disconnected from their needs. Greenfield was a 24-year-old mother of two when her husband died suddenly in a work-related accident, and she relied partially on government benefits that are a lifeline to so many communities, but the GOP is not known for supporting. 
So, what's the deal? Greenfield has polled ahead of Ernst, and her message of protecting things like Social Security benefits that Republicans like Ernst look to privatize could appeal to older suburban voters. 
Michigan
Who's running? The incumbent is Democratic Senator Gary Peters, his opponent is Republican and Veteran John James.
Why is this state competitive? Michigan is huge in the presidential election, especially this year. Democratic Governor Gretchen Whitmer has drawn attention on both sides of the aisle for her COVID response, which caused lots of praise from the left and resentment on the right (remember: protests about haircuts). Michigan also voted for Trump in the last election, but only by about 10,000 votes. Increased pressure on the state for the presidential election on both sides will probably trickle down to Senate races. 
So, what's the deal? In general, Michigan leans Democratic, and both the incumbent and Biden are leading in the polls. If Republicans want to flip the state, they will have to work harder than I did to learn the 'Savage' TikTok dance. 
What Does This All Mean? 
Even if you don't live in these states, voting all the way down the ballot is crucial to make sure you are doing your part in 2020. This is super overwhelming, but while we obviously want to turn the White House and Senate blue, we also are defending the House and have to consider local and state officials. 
If you're interested in helping out in these states and aren't a resident, there are plenty of ways to participate in these races. You can donate to campaigns and sign up to phone bank for Democratic candidates or check out Crooked Media's Adopt a State program here. We also have a dope "Flip The Senate" sweatshirt and t-shirt here — 20% of sales (ex. tax and shipping) benefits the ACLU's Voting Rights Project. 
The Republicans Are Passing Their Tax Bill And You Should Probs Know What's In It
Last week, the Senate unveiled its newly proposed tax plan, and the House will be voting ASAP on their own plan to cut taxes for billionaires save the middle class. I know you're already snoring, but this shit is important because unless you're the current President of the United States, you probably pay taxes and should know where all that money that could otherwise be spent on brunch is going. The two bills will need to pass through their respective chambers and be reconciled together before they become law, which, in 2017 Republican terms, could happen anywhere between .5 seconds from now, and never.
WTF Is Going On?
Two weeks ago, House Republicans looked at the laundry list of items that America is dealing with rn, scrolled down to the very bottom past things like "gun control" and "rich, white dudes raping everybody" and landed on "tax reform." They announced that they'd be rebooting the tax system for the first time in a long ass time, so naturally the Senate jumped in as well because they, too, would like to avoid discussing the weekly mass shootings we have going on these days.
This, on top of the fact that the Republicans have accomplished a whopping 0 things despite controlling all levers of government, has made them basically obsessed with cutting taxes before this Godforsaken hell year is out. Grool.

So WTF Is In This Thing?
Get ready for a bunch of bullet points you don't care about:
· Both bills change the tax brackets. The Senate bill has seven tax brackets, as opposed to the House's four. These brackets decide what percent of your income gets taxed.
· Cut corporate tax rates from 35% to 20%, but not until 2019. As if we'll all still be alive by that point.
· Decreased estate tax, aka the taxes rich people pay on their bonkers inheritances.
· Removal of state and local tax deduction (income, property, or sales), meaning people who live in high tax blue states like NY and CA (hi!) will pay more in taxes.
· Standard benefit deductions for families increased to $24,000 for couples and $12,000 for individuals.
· Child tax credit boosted from $1,650 to $1,000.
· Elimination of personal exemptions.
· Expansion of charitable deductions, but you still can't write off Girl Scout Cookies so who cares.
· The Senate is also looking to repeal the Obamacare individual mandate in their bill because if there's anything the GOP is more obsessed with than cutting taxes for giant corporations, it's making healthcare literally unaffordable for anyone who isn't the CEO of a giant corporation.
Is This Good For Anyone?
Hell yeah, just not for you.
It's great news for corporations, exorbitantly rich people, people who are still quite rich but maybe not exorbitantly so, pass through companies, and literal heirs and heiresses. So basically, it's good news for the Trumps.

Who Is Getting Fucked Over?
Everyone else.
People living in blue states would pay higher taxes, because we're being penalized for being rational. Poor families would be worse off because Republicans hate them the refundable child tax credit is hardly being expanded, despite promises otherwise.
In case you didn't fall into any of the above groupings, fear not, your life is being ruined too! Both the Senate and House plans would increase the national deficit at a whopping $1.5 trillion cost over the next ten years. Honestly, North Korea, feel free to take us out any day now.
The Senate at least had the decency to keep student loan deductions included in their plan, probably because they could hear my screams of anguish after the House proposed removing them and didn't want to deal thousands of broke twenty somethings storming the streets DC just to sit down and start sobbing.

Trump wants a new plan passed by the end of the year. Similarly, I want a boyfriend by New Years, and it's not likely either of us are getting what we want. While both plans are generally great news for rich people and no one else, the House and Senate have a long way to go before they reach a compromise.
Update: The House version of the bill passed with 227 Republican votes, and 0 Democrats. In the Senate, their version of the bill passed the Senate Finance Committee on a party line vote (fucking duh), and will now head to the actual floor for a vote. Sounds like an amaaaaze time to call your senators and let them know what's up. Here's how.
Remember – don't call your ex. Call your senator.
Update 11/28/17: The Senate version of the tax plan took a major step forward by clearing a vote in the Senate Budget Committee. This clears the way for a full vote later this week, with many Senators who were on the fence about the bill deciding they like it now because like, they need to "accomplish something" or some bullshit.
Update 12/2/17: The GOP led Senate passed their version of the bill, which was a 500 page hot ass mess with amendments scribbled in the margins. This fuckery passed 51-49 along a party line vote, and was released only hours before the Senate was set to vote on it. So like, basically the Republicans treated restructuring the U.S. economy the same way you treated your freshman econ final: stay up all night throwing it together at the last minute, read about 1/4 of the book, and hope for the best.
Heads up, you need to keep up with the news. It's not cute anymore. That's why we've created a 5x weekly newsletter called The 'Sup that will explain all the news of the week in a hilarious af way. Because if we weren't laughing, we'd be crying. Sign up for The 'Sup now!
These Allegations Against Alabama Senate Candidate Roy Moore Are Gross AF
I just…honestly….I don't even know anymore. I'm running out of words to say so I'll let my boyfriend SNL's Colin Jost explain the present state of our world:

The rootin' tootin' cowboy hat-wearing sex monster on the far right of that graphic is former Alabama Supreme Court Judge and current contender for the Alabama Senate seat, Roy Moore. It's very likely you've heard Moore's name in the media in the last few days, thanks to shocking allegations that when Moore was in his 30s, he engaged in not one, but MULTIPLE relationships or attempted courtships of teenage and underage girls. There's a word I'm searching for…it's somewhere between disgusting sleaze ball and piece of pedo trash, but for now I will continue to refer to him as "Moore" or "Mr. Sex Monster" for #journalistic purposes.
WTF Did He Do?
Before we even get into his fondness for underage women, it's worth noting that Moore was already proving himself wildly unfit for office for a plethora of other reasons. He disobeyed court rulings, getting himself kicked off of the Alabama Supreme Court twice, believes homosexuality should be illegal, and said Muslims should not be able to serve in Congress. So yeah, a truly upstanding representative of our great country.
The first woman to come forward with allegations of sexual misconduct against Moore, Leigh Corfman, claims that when she was 14 years old, Moore (32 at the time) took off her shirt and pants, groped her, and guided her hand to touch him over his underwear. I repeat – an adult male in his thirties tried to make a high school freshman give him an OTPHJ. In addition to this story, three other women came forward claiming that Moore either made advances towards them, took them on dates, or went so far as kissing them when he was in his thirties and they were all between the ages of 16 and 18. At that time, the age of consent in Alabama was 16, so Corfman's situation was most certainly illegal, but all four of the accounts are, in proper legal jargon, majorly fucked up.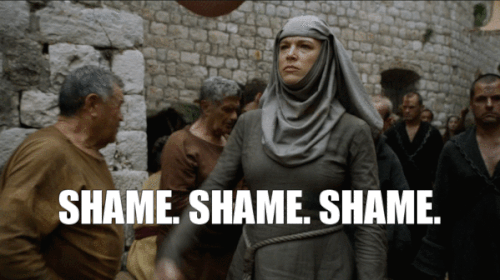 On Monday, a fifth accuser, Beverly Young Nelson, detailed an aggressive account from when she was 16, in which Moore allegedly lured her into his car after her shift as a waitress, and proceeded to grope her breasts, and squeeze her neck as she tried to fight him off, eventually attempting to force her head into his crotch. Blowjob head-pushing should be a federal crime punishable by law no matter the situation. Prisons would be overflowing with politicians, frat bros, and Tinder hookups. Oh, and he was literally banned from his local mall for scamming on teen girls, so we might come out of this with a Senator who is allowed in the White House, but not Abercrombie. That's where we're at.

Does Anyone Even Care?!
In any normal, rational world, these allegations would be horrific and damning enough to cement a swift disqualification from any campaign for political office. However, we clearly do not live in a rational world, as evidenced by the fact that our country's President is an admitted pussy-grabber, and was accused of assault and harassment by over twenty women and it doesn't mean shit. *takes ten shots*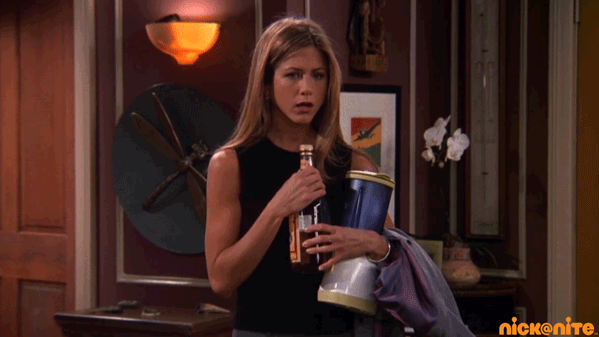 Some Senate Republicans are actually thinking with their brains and are calling for Moore's removal from the senatorial race. Senate Majority Leader, and Yertle the Turtle, Mitch McConnell said he "believes the women," which is about the first thing out of his mouth that hasn't made me want to punch him right in his flabby jowls. Of course, even Republican officials coming forward in opposition is still not enough to convince the people of Alabama that a sexual predator is obviously not an acceptable choice for office. The race between Moore and Democratic nom. Doug Jones is still inexplicably close, and Moore is using every last big bad huffy puffy breath to completely deny all allegations against him, claiming "fake news" and political sabotage.
Alabama State Auditor, Jim Zeigler, is one of the people rushing to Moore's defense. He literally said – I couldn't make this shit up if I wanted to – "Take Joseph and Mary. Mary was a teenager and Joseph was an adult carpenter. They became parents of Jesus." Ok, no. If I learned one thing in the CCD classes I did not pay attention to, it's that Mary was a virgin. As in untouched. No P in V = J if you catch my drift. In defense of his own actions, Moore said, "I don't remember dating any girl without the permission of her mother." If you're in your thirties and have to check with her mommy if your brand new friend can come over for a playdate, she's too young for you, bro.

The Alabama Senate elections are slated for December 12th (Alabama betches – U registered?), and while many Republicans are coming out in support a potential write-in candidate being thrown in the mix or expelling Moore from the Senate, this creeper still might get elected. If I may, I would like to offer some suggestions for write-in nominees who are proven to be more competent and less morally deplorable than Moore: any of the women who bravely came forward, Oprah, a cardboard cutout of Obama, your local town pool lifeguard, a tree. Scratch that, I just found out Channing Tatum was born in Alabama, and I think Senator Magic Mike kinda has a nice ring to it.

Update: Since publishing this article, four more women have made allegations against Roy Moore, bringing the total amount of women who have accused Moore of being a gross ass skeeze to nine. All of the women alledge Moore attempted to start relationships with them when they were under age and he was in his thirties (vom), and at least two of them accuse him of sexual assault. We'll continue to update this article as new allegations arise because like, I just have a feeling more allegations are going to arise. IDK what it is. I'm just like, kind of psychic when it comes to sexual misconduct allegations. I have a fifth sense.

Heads up, you need to keep up with the news. It's not cute anymore. That's why we've created a 5x weekly newsletter called The 'Sup that will explain all the news of the week in a hilarious af way. Because if we weren't laughing, we'd be crying. Sign up for The 'Sup now!
Here's How You Can Stop 'The Handmaid's Tale' From Becoming Our Reality
HEALTHCARE #SUPDATE
Remember that whole health care bill thing that happened a while back? How it was like, really bad but the House still passed it and then everyone was like, "Oh well the Senate won't pass it!" Well the Senate is passing it. Silently. And soon. Like, before the July 4th recess soon. And the shadiness does not stop there. Republicans are literally not showing us what is in the bill. You wouldn't let a fuckboy refuse to show you who he's been texting all night, so why would you let your own Senators refuse to show you what's in a bill that restructures ⅙ of the economy and could through twenty million people off of their health insurance?
Last night Democrats in the Senate held the floor in an attempt to bring this bill out into the open, but the bottom line is that Republicans DGAF unless these actions are accompanied by immense pressure from their constituents. That's where you come in.
Here's What You Can Do:
1. Call your senators. I know that calling people on the phone sucks, but if Rachel could talk to Whaboom for two episodes, you can talk to your Senator's intern for two seconds. Use the Indivisible Guide's script so you know what to say, and it's literally just reading. You know how to read. You're reading this right now.
2. If you want to pack an extra punch, call your senator's health care staffer directly. You'll more than likely be sent to a voicemail box. It's wayyy easier than talking to a real human, and your message is going to get directly to the person handling this issue. If you live in NV, AK, ME, OH, WV, AZ or CO, you could literally make a difference (and then spend the rest of your life bragging about said difference to everyone you meet).
3. If calling someone is just not possible for you—maybe you're a mermaid who sold your voice to a witch in exchange for a boyfriend—text 'Resist' to 504-09 and Resistbot will walk you through how to contact your Senator via text. Then start blowing them up like they're your ex and you're blackout drunk.
Depressed af reading about this news? Sames, but watch our hilarious video below for a little bit of comic relief #LaughingThroughThePain
And if all of this is literally news to you, like yesterday you told your sister "The Senate can't just pass a health care bill in secret and my senators won't do anything about it" (speaking for a friend…) then you REALLY need to sign up for The 'Sup, our thrice weekly newsletter. We break down WTF is happening in politics in a way that's funny and relatable so shit like this doesn't catch you by surprise. So sign up so you can like, realize stuff. Not to be dramatic, but the fate of our country kinda depends on it. Sign up below!
What To Expect At Comey's Shit Talking Session Today
James Comey, the 90 foot tall (look it up) former FBI director and breakout star of the 2016 election, will be providing testimony to the Senate Intelligence Committee regarding his knowledge of the Trump/Russia connection. We've dubbed this the Trump Shit Talking Festival, and it may or may not be the hottest festival of the summer. Featuring performances by Vice Chair Sen. Mark Warner (D-VA), Chairman Sen. Richard Burr, headliner/former FBI Director James Comey, and a potential surprise drop-in from the president himself via Twitter.
It's gonna be lit. But how lit should we truly expect it to be? Well, based off Comey's written statement, we might be looking at Rihanna-at-the-Grammys-holding-a-flask levels. So what do you need to know? What do you need to look for? Don't worry girl. We gotchu.
THE BACKGROUND:
In a statement released yesterday, Comey dished on three separate incidents in which President Trump asked Comey to declare his loyalty to Trump, to stop the investigation into former national security adviser Mike Flynn, and generally just acted like a creepy weirdo. We know this because James Comey kept allllll the receipts via detailed memos, which he wrote immediately after each and every meeting with the president. (NOTE TO SELF: Never, ever become James Comey's ex. He WILL screenshot everything.) Honestly, as crazy as it sounds, you should just read the whole statement yourself because it's crazy and only like 7 pages long so basically the same length as your average 2017 political Facebook status.
WHAT TO LOOK FOR:
1. Shade, Shade, And Shade
Despite the fact that he tries to maintain an air of chill, there is no way Comey isn't totally pissed that Trump fired him. Expect some passive-aggressive digs, some general side-eyeing of Trump's capabilities as president, and maybe even a "well idk why I was fired but it's fine I'm great now. Better actually and I love my new boss."

2. GOP Fuckery
Only 34% of Americans approver of Trump's "performance" as president (Sidebar: can we really call any of this 'performance?' Like, can I say that I took a college-level math class even though I never actually showed up for said class? These are questions I have…), and all 34% of them are Republicans in the Senate (don't check the numbers on that—I failed college math). Despite the overwhelming, insanely damning evidence against the president, expect the GOP to act like a girlfriend in denial about her boyfriend's constant cheating and make every excuse. It's honestly sad, and when they do inevitably realize that Trump is a fuckboy and they're better off without him, we'll all be ready with shots and impeachment papers.
3. Some Good News For Trump
While we're all hoping for The Roast Of President Trump, you can't forget that this is James Comey we're dealing with, and James Comey is a tricky bitch. (SEE: 2016 ELECTION) It has been widely reported that Comey will do everything BUT accuse Trump of obstructing justice (low-key the charge that Nixon was avoiding) and that he will corroborate President Trump's claims that he was not personally under investigation. We'll probably find out that Trump got these details tattooed on his lower back by Friday.

4. Trump Tweet Storm
The president apparently reserves the right to live-tweet any and everything as he sees fit (honestly, same) so it is hard to imagine we won't be hearing from the president during the three-hour hearing. I mean, it's not like he could have anything better to do as president than sit in front of his computer from 10am-1pm. Honestly, I want to roast the president here but it is hard because I have been known to leave my desk for a few hours to shoot off some tweets myself. I mean, I'm not the president, but still.
5. "Lordy"
If Comey's previous testimonies have taught us anything, it's that homeboy loves to say the word "lordy." It's like like how women in their 20s use "AF." It can basically be added to any sentence for emphasis. For example, "Lordy my previous misconduct has plunged the U.S. into a mess!" I'd say take a drink for every "lordy" we hear today, but that would probably end in an immediate blackout.

On second thought, that's exactly what you should do.
6. Me, Staring Into The Sky, Wondering How I'm Supposed To Feel About James Comey
Is James Comey a friend or foe? I truly don't know. On the one had, this is low-key his fault for writing his dumb letter about Hillary Clinton so close to the election. On the other hand, he's our best chance at getting President Tweet out of office. Could it be that James Comey is both the problem and the solution? Am I high? I'm high.