Don't Get Back With Your Ex, No Matter What Hollywood Tells You
I know famous exes JLo and Ben Affleck just got married, but I'm about to make the argument that, no matter what the media tells you, you don't want to get back with your ex.
You've either already seen Netflix's Persuasion, and have processed your feelings about how it's not like the book, or you're not going to see it because you don't care or love the book too much. Either way, SPOILER, it's about getting back with your ex. Lots of movies and sitcoms are. Don't fall for it.
The Pattern
It goes like this: Meet cute. Chemistry. Will they? Won't they? They do! They break up, usually because of something the guy did. In the end, they get back together, usually because of a big speech or at least show of love from the male lead.
The big climactic scene often (but not always) takes place at a wedding, when the female romantic lead is engaged to a clean-shaven asshole. Our hero crashes said wedding and either loudly ("Elaaaaaaaine", The Graduate) or vulnerably (Owen Wilson, Wedding Crashers) professes his love for the bride-to-be, who ditches her swiss army knife groom and runs off with our hero. Roll credits. 
The Examples
Most well done, of course, is in When Harry Met Sally. Some time after they sleep together, he slinks away, they have a big fight at a wedding that does not end in reconciliation (maybe because Nora Ephron is a good writer), and then on New Year's Eve, he says all the right things, she cries, they get married. 
Heck, Shakespeare started it, with his will-they-won't-they comedies—most notably Much Ado About Nothing, which has a stubborn man finally telling the woman he loves that he does, in fact, love her to bits, at a wedding, despite his ego. And while The Taming of the Shrew maybe doesn't fall into the category, 10 Things I Hate About You, the arguably superior adaptation, has a bad-boy-gone-good plot to swoon over. 
TV shows do it constantly, too, usually at airports. I don't need to list them here, but you know how they go: he's gone or she's gone for good, but NOPE, he's back or she's back and they're sorry and they love each other again and it's all fine. "I got off the plane," she says, and the studio audience goes wild. Series wrap. Fans are happy. 
The Reality
This is not my life. 
First of all, as amusing as the new George Clooney/Julia Roberts "exes at their daughter's wedding" movie (Ticket to Paradise) looks, I'm going to be lucky if both of us are even invited to our daughter's wedding or, when our daughter comes of age, she even wants to attempt marriage after witnessing the train wreck her parents demonstrated.
And, after my last breakup, for weeks after I rounded the corner to my house and saw a white sedan, my stomach would drop a little because I was worried it might be my most recent ex, who was less likely to come to my house and apologize for breaking up with me in a five-minute phone call and more likely to come over and yell at me for the essay I wrote about it. 
Face Your Reality
If you're not like me and Scott Pilgrim with vengeful exes to battle, it's still unlikely you're going to have a Persuasion-like reconciliation with your ex, no matter how much time has passed. 
First of all, your ex is far too stubborn in real life to even attempt an apology of cinematic proportions. They're not sorry. They don't want you back. They have convinced themselves that you are at fault for anything that went wrong in the relationship, and their mothers agree. 
Secondly, your ex doesn't have a female writer telling them what to say to you to make you forgive them for the horrible things they said when they broke your heart. Shonda Rhimes' staff is not there Cyrano de Bergerac-style feeding them lines. They will not magically say the thing to make you believe that they won't hurt you again. 
Thirdly, and most importantly, why should you forgive them? Even if your ex delivered the perfect speech in the rain, at your wedding, which is at an airport, you still are exes for a reason, and that reason might be very, very valid. 
Don't Go Backwards
The feeling I get when I round the corner and see the white sedan—which, by the way, is always one of the three my next door neighbor owns—isn't hope, it's nausea. Dread. I don't want him to come back and make me hear his little unprofessionally written speech.
He loved me because I'm lovable, damnit. I gave my love to someone who took it and threw it on the ground like a toddler discards unwanted food. It shattered and, should he want to pick it up and put it back together, it is not one of those Japanese pieces of pottery that can be forged back together with gold, more beautiful than before. No. It exploded into dust and was gone in the wind, thrown in the trash and unable to be picked back out again. 
In Persuasion, the couple broke up because her family convinced her to dump him, which is a flimsy reason befitting the times. It does not apply to you and, if your ex didn't think you were "good enough" to date at the time, you probably shouldn't forgive them if they think you're worthy now. 
Sally shouldn't marry Harry: they do not communicate their needs well. Rachel and Ross are a very bad couple and pretty irresponsible coparents. We know those crashed wedding couples have regrets. The Much Ado couple probably died young or of the plague, and, while I admit I do rather like the 10 Things couple, they likely broke up once she went to college—and that's okay. 
We can feel hurt that we never got a proper goodbye, never got the big speech, the true, epic love Hollywood promised. Did you really want to wake up every day next to Ross Geller when you could have been in Paris, though? Do you want to be legally shackled to the worst Batman? 
So, even if your ex calls you on New Year's Eve and tells you they love the little crinkle you get when you're looking at them like they're nuts, remember that they were nuts for leaving you, they made you nuts while you were getting over them, and nuts is an ableist term. Your therapist and future self will thank you.  
Image: Nick Wall / Netflix
A Holiday Rom-Com Main Character's Guide To Getting A BF By Christmas
Are you tired of being alone during the holidays? Do you wish your life was like a made-for-TV movie? Full of love, laughter, and Christmas magic? Well, you're in luck! Follow these foolproof options to live your life like a rom-com and you'll be Decking the Hallmark as the klutzy main character in no time!
"Christmas Inn Love"
Step 1: Inherit an old inn from a long-lost relative and move to a small town with big Christmas traditions.
Step 2: Butt heads with a rugged, flannel-wearing stranger at the local diner. 
Step 3: Begrudgingly accept help from said rugged stranger after learning that he is the only handyman in town. As the two of you work to restore your inn together, he'll also "restore your heart." 

"Baking Love"
Step 1: Buy a small bakery in an ambiguous urban city. 
Step 2: Have your sassy best friend/business partner enter you both into a local baking competition. 
Step 3: Get off on the wrong foot with a fellow sexy and single baker in the competition. Reluctantly team up with the aforementioned sexy baker after each of your respective sassy best friends get food poisoning right before the semifinals.
Step 4: You'll be "baking love" before your cake has a chance to cool!  

"Return to Santa"
Step 1: Be a high-powered businesswoman who cares more about her career than Christmas. Your holiday tradition should include eating Chinese takeout while you work late at the office, crunching numbers, and avoiding phone calls from your sister who wants you to spend the holiday at home with her kids. 
Step 2: Go into work on Thanksgiving Day even though your office is closed. 
Step 3: Realize that the files you need are in the back filing room on the very top shelf. Discover that the step ladder is broken and make the terrible decision to climb the metal filing cabinet by pulling out drawers strategically and scaling the wall. When you reach the top shelf and find the file you need, lose your balance and fall 10 feet into the arms of the building's sexy mail guy who happened to also come in on his day off and heard the commotion. 
Step 4: Shaken up, you let the gallant mailman make you a cup of hot cocoa. You find out his name is Nick and you're instantly attracted to him. As you sip on your perfectly made beverage, the two of you work together and clean up the messy filing room, laughing all the way. 
Step 5: He invites you to get out of there and have a makeshift Thanksgiving dinner with him. Uncharacteristically, you agree. There's something about his twinkling eyes and button nose that you just can't resist. 
Step 6: As you walk the streets of your nondescript metropolitan city together, you realize that you'll never find a restaurant that's open on Thanksgiving. So you grab a bag of chips and a bottle of cheap champagne from the only store that's open and go back to his place, where he makes a feast out of leftovers and junk food. You laugh, drink eggnog, and share a romantic kiss by the fireplace before excusing yourself to use the bathroom. 
Step 7: Get lost on the way to the bathroom and stumble across a room full of mail. Check the envelopes and realize that every single one of them is a letter addressed to Santa. Confront him about it and get him to confess that he's not just "Nick the Cute Mail Guy" he's actually Nicholas Clause Jr. aka the Son of Santa AND his official mail carrier. 
Step 8: Tell him that he's delusional and say that you're leaving. As you try to storm out of his apartment, he throws himself into the crackling fireplace. You scream as you watch him disappear through the chimney. Moments later there's a knock on the door. You open it and there he is, dashing as ever, completely unscathed by the fire. He asks if the two of you can talk…Numb, you open the door and he takes your hand and sits you down on his knee. He tells you of his life and about his magical childhood in the North Pole. How, when he got older, he needed to go out and explore the world, which is why he became his father's official letter carrier. He says he'd always dreamt of living in your Unnamed Urban City (which is actually Vancouver) and working in a vague corporate environment which is why he decided to base his operation out of a magical mailroom in your company's generic office building. He explains how he uses chimneys to transport himself around the world, collecting letters to Santa. He asks if you'd like to come with him. You do. Together you travel via chimney across the globe. Along the way you fall madly in love—not just with his spirit, but with the spirit of Christmas. 

Step 9: Go to his parents' house and be proposed to in a romantic mail-themed way on Christmas after Santa's back from delivering presents. The elves will sing and you'll live happily ever after with your sexy mailman husband and the world's best in-laws. 
Warning: If he proposes to you on any other day besides Christmas, you can forget about getting a wedding sequel. Remember, the Hallmark of a good relationship is one that revolves entirely around Christmas. 
 "Write Christmas"
Step 1: Be born and raised in a small town in Middle America where everybody knows each other. It's important that you've spent your entire life in this town, so if you've ever moved, I'm sorry but this advice isn't for you. Why don't you go back to "Baking Love" where you still might actually have a shot at love, spinster. 
Step 2: After a lifetime of small-town Stars Hollow bliss, you decide to reopen your family's old bookstore. Ideally, your name is something like Paige Turner, but I'm willing to be flexible if you name the bookstore something equally kitschy.
Step 3: Get roped into helping your best friend since childhood throw the town's 100th anniversary Christmas Eve Ball. 
P.S. If your town doesn't have a tradition dating back at least 100 years? Good luck finding love.
Step 4: Discover your dead father's secret manuscript hidden in a stack of old books at the back of your impossibly quaint store. Read it from front to back in one sitting and dramatically wipe away a single tear as you whisper, "It's a masterpiece, Dad. A masterpiece." 

Step 5: Send it off to the top publishing house in New York or London and then receive a phone call that your dead dad's book is a hit and that the fancy publishers want to rush to get it out by Christmas. They have a few notes, so they'll be sending one of their very best agents down to you so you can make the final edits by their Christmas Eve deadline. 
Step 6: Butt heads with the impossibly handsome big-city publisher, preferably named Read, with whom you have undeniable sexual chemistry. 
Step 7: Deny that sexual chemistry. Fight him on every single edit he tries to make to your father's book. Tell him that he doesn't understand the book because he doesn't understand the meaning of Christmas. 
Step 8: Resolve to show that city slicker the true meaning of Christmas. Tell him that if he wants you to approve the changes to your dad's book he has to help you with your volunteer duties for the town's Christmas Ball. You'll develop the feels as you deck the halls and soon you'll share a steamy kiss followed by a brief commercial break. 
P.S. If you don't get him to understand the true meaning of Christmas by midnight on Christmas Eve, you will be cursed from here until eternity. 
Step 9: Receive a troubling call from the publishing house that leads to a simple misunderstanding between you and your bookish beau. You're left in the lurch when he leaves town with your book and your heart. 
Step 10: Star in a melodramatic montage of you looking sad as you sell books to your attractive and happy customers while a jazzy Christmas song plays underneath. Your best friend will bring you hot cocoa and tell you to forget about the book and the boy, but you just can't.  
Step 11: Depressed but dressed, you show up at the Christmas Eve Ball to fulfill your volunteer duties. Stare longingly out the window at the town gazebo.   
Step 12: Be swept off your feet when your publishing paramour appears at the coat check with the first edition of your father's book and it's everything you wanted it to be and more. The reviews are in and they say it's the best story ever written about Christmas since the Bible. With the misunderstanding solved and your father's legacy preserved, yule head straight for the mistletoe and live happily ever after. 
Disclaimer: If your dead dad's book isn't about Christmas, you will die alone. 
The End 
If none of these ideas worked for you, well sorry but you just don't have main character energy. Don't worry, though. You can always throw yourself down a flight of stairs in front of a men's class at Equinox! I'm sure you'll get invited to a Christmas or two!
Images: Jovana Rikalo / Stocksy.com; Giphy (4)
An Honest Recap Of 'He's Just Not That Into You'
We've now been in quarantine for over six weeks, and I'm running out of things to watch. What about Netflix, you say? Ha! I laugh in the face of Netflix. Too Hot to Handle? Done! Tiger King? Obviously. Outer Banks? Duh! You name it, I've seen it. So now that I've exhausted every option, I'm rewatching old movies that I used to have on repeat. Today's film? He's Just Not That Into You, which is one of those movies that has many interconnecting stories and features a plethora of A-listers that never were on set at the same time but wanted an easy paycheck. I'm going to recap it for you here, and friends, if you thought this movie was some sexist bullsh*t in 2009, just you WAIT until you watch it in 2020. 
We open on a playground scene. Baby Ginnifer Goodwin is getting bullied by a little boy, and before you ask, no, I'm not bothering to learn any of these characters' names, so get used to it. Anyway. Ginnifer's mom tells her that's because he likes her. In voiceover, she tells us that for years, our fellow women let us believe this lie that if men are mean to us, it means they're into us. She says it's bad advice and just not true. She condemns it! I'll urge you to bookmark this part right here, because it is the idea upon which the entire movie is built. If he's mean to you, He's Just Not That Into You. Remember this moment. 
We've moved off the playground and into a bar, as one does. Ginnifer is an adult on a date with Kevin Connolly, who is riding high off his Entourage success. The waitress asks if they'd like another round. Ginny is eager and Kevin hesitantly agrees. What a lucky girl! They leave the date, he kisses her on the cheek, and it is obvious to anyone with eyes that this is going nowhere. 
After they part ways, he immediately calls Scarlett Johansson because he's just tipsy enough to think maybe she'll suck his dick. Our heroine, Ginnifer Goodwin, thinks that he is calling her to leave a message. WHAT?! This is where I have to point something out, friends. This movie is not about men not being that into us. It is actually about a very sick individual, Ginnifer, who comes up with fantastical scenarios in her head based on little to no evidence, and who truly needs to be committed. Or should at least be forced to sit in the corner wearing a straitjacket for one hour. I will present my case throughout this recap, and I think by closing statements you'll all be ready to vote to convict. This is Exhibit A. 
Now we pivot to a grocery store. Scarlett Johansson wins a free cooler and acts like it is her long-lost identical twin sister with whom she has been reunited with after many years of searching. She's so happy to see this cooler that she cannot contain herself and gives Bradley Cooper, the man in line to check out behind her, a huge hug. I think this is supposed to be a meet-cute? But should meet-cutes make you feel this icky inside? Then they chat outside the Quickchek. 
Bradley Cooper: I can help you with your music career
Me: 

Oh and what do you know, when Bradley gets into the car his buddy Ben Affleck is waiting for him! At least he has a cheating guru to rely on. 
Ben Affleck then goes home to his girlfriend, Jennifer Aniston. It is now that I start to wonder if we're in a movie, or is this just the darkest timeline?
Jennifer nags Ben because her little sister is getting married and they are not yet married after many years together. He tells her that "people who get married are not to be trusted." WHAT?! That's the best excuse you could come up with? Not "marriage is a sham of an institution"? "We don't need a piece of paper to prove our love and commitment to one another"? There are so many pages he could have taken out of the "Man Who Doesn't Want To Get Married But Can't Stand Being Alone" playbook that would have been at least a little convincing; this one doesn't even make any sense.
Next, we get a montage of Ginnifer acting absolutely out of her mind after her date with Kevin Connolly. She leaves her flip phone (lol) open during yoga (not how that worked, even back in the early 2000s), tells Jennifer Connelly that she knows where he hangs out, and then we see her at work with Jen C and Jen A (my GOD Jennifer is a popular name), and they are psychoanalyzing her date. Ginny! Just pour some wine in that work mug, get loose, and give him a call! As it turns out, that is what she does, and it also turns out that was some very bad advice. Whoops!
Kevin does not pick up, obviously, and Ginnifer leaves him a voicemail, which I just so happened to find a handy GIF of:

The ways we women will embarrass ourselves for a mediocre white man under 5'7" are truly astounding.
After that disaster, Ginnifer goes to the restaurant that Kevin said he hangs out in and tells the hostess that she is meeting someone! Exhibit B. You are not meeting someone, Ginnifer, you're stalking. You're working your way toward a restraining order. This is where she meets Justin Long, who will continue to demean women the entire movie in what I can only assume the director thought was a charming way? 
This is when Justin tells her about "The Rule." He says, "If a guy is treating you like he doesn't give a sh*t, he genuinely doesn't give a sh*t." I have no problem with the rule in theory; in fact, I think it's a good rule and one I tell my friends every time they try to triple-text a guy who doesn't even watch their Instagram stories. The problem, however, is that the movie spends the next hour and change disproving their own rule. But I'm getting ahead of myself.
So then Ginnifer goes home, eats some mini muffins, and comes to the revelation that if a man cheats on you at the beginning of a relationship, or is otherwise awful, they don't really care about you at all. That's all she came up with?! I've come up with more profound revelations after chugging two Four Lokos at a frat party my freshman year of college. 
OMG Drew Barrymore and ScarJo are getting pedicures. I dream of the day I can do that again. My feet do not belong to me anymore. My feet belong to Gollum. Anyway. ScarJo tells Drew about how she wants to pursue a married man (Bradley Cooper). Drew tells her about a homewrecker she knows who got a happy ending, so ScarJo should go for it! Reader, this is bad advice. 
Bradley Cooper shuts ScarJo down, having not heard the story of the happy homewrecker, I guess. So Scarlett goes right to Kevin Connolly's house for a foot rub and some compliments. This might be the one realistic aspect of the entire movie.
Now Jennifer Aniston goes home and picks a fight with Ben Affleck about the marriage thing. She says to him, "I need you to stop being nice to me unless you're going to marry me after." How funny, I use that exact line on all my first dates. I think you all can understand why I'm still single now, huh?
Jen asks Ben if he's ever going to marry her. He doesn't answer. It's okay, Jen! In 2020 he'll be parading around LA without a mask and calling the paparazzi to take his picture during a global pandemic, so I promise you won't regret walking out! 
Bradley Cooper then calls ScarJo back. He apologizes for not wanting to cheat on his wife earlier, he's ready now. They make a plan to meet up at his office to "talk about her career."
Meanwhile, Ginnifer is at happy hour. She meets a guy. She gives him her number, he gives her his, and then he says he looks forward to hearing from her. Instead of playing it cool, Ginnifer immediately chases him out and interrogates him like she is Carrie Mathison trying to figure out the mole. This is Exhibit C. 
ScarJo goes to Bradley Cooper's office and asks him why he is married. God, Karen, you can't just ask people why they're married! He said that he and Jennifer Connelly dated in college and then she gave him an ultimatum that they get married or break up. What a beautiful love story! Can I submit it to The Way We Met? Then he paces around his office telling her that she's hot. I will say, the writers really nailed the lines for dudes that like to cheat on their significant others, because I've never once had a man with a partner that's attempting to pursue me text that he loves my personality. 
And now the very unstable Ginnifer is taping the card, which she ripped up, of happy hour dude back together so that she can call him. I guess she's really looking forward to some less-than-mediocre conversation where he talks about his high salary before he makes her split the check, falls asleep on top of her after two pumps, and then texts her the next day asking if she's on birth control. 
Instead, she calls Justin Long because she needs someone to emotionally slap her across the face. 

That'll do the trick!
Now Ginnifer is on a different date and making out with a guy on his couch. He tells her he's leaving tomorrow so he'll be out of touch for a little bit. Better have sex tonight! It's at this point that I've got to wonder how this woman presumably made it to adulthood in one piece being so naive. She goes to the bathroom to call Justin Long for advice. He tells her that she needs to go home, this guy is a liar, and doesn't like her. He also tells her to take her time in the bathroom and make him sweat. WHAT IS THAT ADVICE?! Make him think you have bowel troubles and you're just sh*tting uncontrollably in his bathroom? Just leave! You don't have to make him think your IBS is flaring up just to get out of f*cking him! This is Exhibit D.
Bradley Cooper and Ben Affleck go boating. Bradley tells Ben that no guy actually wants to get married. And if they do, all they can think about is all the girls they're going to miss out on. Wow, I didn't know that trash was physically capable of sailing a boat.
Our favorite maniac, Ginnifer, goes to meet up with Justin Long and a friend he is setting her up with. His friend doesn't show because Justin "mixed up the dates", so instead he spends the whole evening telling her that women are dramatic, she's pathetic like a basset hound (don't you drag innocent puppies into this, Justin!!) and that if a girl doesn't like him he just finds another girl with smaller pores and bigger implants. Wait, what? You judge your date on the size of their pores? No one should be taking this man's advice.
Now we're at ScarJo's apartment and Bradley is there, and I guess they just had sex. Did I miss something? I mean, I did zone out for about 90 seconds to reevaluate all the life decisions that lead me to what is clearly the Bad Place, so maybe I missed a transition of some kind. Or perhaps this movie really is that clunky. Either could be true!
Ginnifer is sitting on her couch with her landline next to her. Is this 2009 or is this 1999? Because in 2009 I legit had my third iPhone. 2009 was the future! Justin Long calls and invites her to his party, where I can only assume they will be watching movies they rented from Blockbuster, playing on Tamagotchis, and listening to Pearl Jam. 
Then the next day, she goes to work and she tells all her friends that Justin Long is into her because he… *checks notes*… invited her to his party. Exhibit E. 
Justin, probably:

She's also convinced that Justin mixing up the dates for his friend wasn't actually a mistake, he has no friend named Bill, and that he just wanted to go out with her. So the man that has advocated for being upfront this entire movie, albeit in a pretty dickish way, is trying to mind trick her into going on a date? Now I'm not just concerned about her mental capacity, I also think she needs hearing aids. But I'm the only skeptical one here, because she convinces the Jennifers at work it's true. Idiots abound!
Now we're at Home Depot with Jennifer Connelly and Bradley Cooper. Jen and Brad are fighting over hardwood floors. She says fake wood is a liar and she doesn't like that it's pretending to be real wood. What a metaphor! It's so profound, Bradley tells her he cheated on her. And then he's basically like, "so I guess you hate me, I'm gonna move out so I can f*ck ScarJo in peace." But then she tells him not to move out, and he somehow gets roped into staying together. I feel like this conversation about the state of their marriage probably should have been longer and not conducted next to thousands of tiny little shiplap samples, but ok.
Now we're at this party. Ginnifer is snacking and telling people that something is going to happen between her and Justin and that she is "more than a guest." Justin asks Ginnifer for some help and she asks "kind of like co-hosting?" This is Exhibit F. It is here that I must say I do not know any single women that would ever act this way. We just don't happen to have boyfriends, we're not deranged. I feel like this movie is really painting us in a false light. Also, nobody goes to a party wanting to host, that's just extra work. 
After the party is over, Ginnifer cleans up Justin's entire apartment while he plays video games with a Blake Lively look-alike. They couldn't get the actual Blake for this movie? They sprung for everyone else. Ginnifer says that it's 3am, so the Blake-a-like leaves. Ginnifer lingers. Justin tells her he has to go to bed, clearly blowing her off, and so naturally she jumps him. She says she thinks they are in a relationship (Exhibit G; at this point, I fully expect to make it to the end of the alphabet and then into some numbers), and he reiterates that he told her if a guy is into a girl he would make it happen. He calls her insane (fair) and they get into a big fight and she finally goes home, which probably involves getting on a spaceship to whatever foreign planet she lives on.
That scene was the most horrifying thing that has been on my TV in years, and I fall asleep to Dateline every Friday night. And the writers really got it wrong. Sure, sometimes women and men start out as friends and end up dating. I mean, it's never happened to me, but I've heard about it on the internet! But I just don't think that after Justin telling her all this time that a guy would make it happen if he's interested, that she would just throw herself at him when he's not even acting interested. He'd rather play Call of Duty than acknowledge her presence! This would never happen.
Now we're at the office, and Jennifer Connelly is telling Ginnifer that Bradley Cooper is cheating on her. She says she needs to take responsibility because she forced him into getting married and now she's not fun anymore. And that they never have sex anymore. Ginnifer tells Jennifer that it is not her fault (yes, that sentence killed me inside too). This is the only not insane thing Ginnifer has said this whole movie, and I am proud of her brief moment of clarity. I mean, even a broken clock is right twice a day.
OH NO, THIS SCENE. Bradley Cooper has Scarlett in his office and her positive career meeting is making them hornier than the idea of losing $20,000 is to those kids on Too Hot To Handle. They start to get frisky in his office when his wife shows up! He shoves Scarlett in the closet, screws his wife, and she leaves. That office has an awful lot of windows for the amount of sex going on it, but who am I to judge?
Scarlett comes out of the closet and tells Bradley he's a disgusting excuse for a man. But like, you knew he was married? And you were about to do the same thing with him? 

ScarJo is sad after being forced to listen to Bradley Cooper's muffled grunts and Jennifer Connelly's unenthused heavy breathing, so she calls up Kevin Connolly and finally lets him bang her again. She says she wants to be with him, but as we zoom in on her cold, empty eyes in the middle of the night, her face reveals the truth. Once again, this plot line is the only one in the whole film that captures the truth. 
Jennifer Connelly goes back to her house and realizes that Bradley Cooper has been lying to her all along. She smashes a mirror, which is foolish because it means seven years of bad luck! But I guess she did have to be married to a dude who picks up mistresses at the bodega for the last seven years, so maybe she's already done her penance.
Jennifer Aniston and Ben get back together and she says she doesn't need to get married, he just needs to let her eat Wheat Thins in bed. Amen, sister! But maybe dream bigger. Eat a four-course meal in bed. Beds are the new tables! I mean all of that hypothetically of course, haven't done it myself lately, no way. 
Kevin Connolly takes ScarJo to visit a house and he says he wants to buy it. Well, that escalated quickly. She can no longer hide her disgust for him and dumps him. I hope he can get that deposit back! 
Bradley comes back to his house and finds his sh*t nicely packed and left on the stairs. Wow. If neatly folding your cheating spouse's items as a way of telling them you want a divorce is not the sign of a sociopath, I don't know what is. 
Ginnifer gets back from her date with Bill. So Bill does exist!  Justin Long knocks on her door. He tells her he fell for her and he kisses her. He tells her she is the exception to the rule. WHAT? You mean to tell me that the 120 minutes this movie just spent telling me that women are the rule and not the exception is actually completely going back on its word?! I AM SHOOK. 
AND THEN! Ben Affleck proposes to Jennifer Aniston. She is also the exception! I'm suing for my time back and emotional distress.
Finally, we cut to ScarJo singing a sad song in a bar and wearing ostentatious red lipstick, obviously to remind us that homewreckers end up alone. Bradley Cooper is back at the Quickchek buying beer, and Jennifer Connelly moves into a new house to begin a new life with an unsmashed mirror. 
This part of the movie is where I really lose it. It just spent HOURS telling us that if a man is mean to you, he doesn't like you. And then in 30 seconds it dismantles that entire premise with the equivalent of a "jk lol" text. While I know I shouldn't expect too much out of a movie whose script was clearly written on the back of a napkin, I can't help but think that this sends a horrible message to us single women around the world. He doesn't act into you, but he really is (Ginnifer!), he says he won't marry you but then he does (Jennifer!), I'm confused. Do I believe what men say, or do I not? In fact, the only single woman that seems remotely real to me, the one who is enticed by a hot married man, and dates a guy she doesn't actually like because she wants to be loved, is the only woman who gets an ending that seems sad and hopeless. But she's the only woman who even partially understands the message of "he's just not that into you." The movie actually punishes the idea it presents. They should have just called it He's Definitely Into You: How To Snag A Lying Liar Who Doesn't Want To Get Married.
We end with Ginnifer finally co-hosting a party, and telling us in voiceover to "never, ever give up hope that you'll find love." Sure! That, or you could just beat a man down into loving out in what can only be some form of Stockholm Syndrome!
I hope you all enjoyed reminiscing as much as I did, now I'm off to text the dude who was rude to me at Shop Rite yesterday. He totally wants it.
Images: Netflix; Giphy (5)
7 Romantic Movies To Watch With Your S.O. This Valentine's Day
I have to be honest, I'm not a huge Valentine's Day person. It probably stems from spending 19 Valentine's Days as single as it gets. But regardless, I now have a boyfriend (yay me) and have no excuse to shove my face with chocolates and cry alone in my bedroom every day of the year on February 14th. But even if you're ~boo'd up~ Valentine's Day kind of blows. You need to get gifts and shave your legs, and it's a whole production I'm just not so down for. But staying in and watching the best Valentine's Day movie with your SO doesn't sound half bad. So I've done the research of rounding up the best romantic movies to watch with your SO. Or your galentines. Or by yourself. The point is, these Valentine's Day movie choices will probably put you in your feelings and make you believe in the ~power of love~ or whatever.
Disclaimer: Titanic is not on the list because I've never seen it and I don't need to ugly cry this time in front of my boyfriend right before we are going to bang.
1. 'How To Lose A Guy In 10 Days'
This rom-com is the perfect Valentine's Day movie because it's a great balance between romance and comedy. Kate Hudson stars as a magazine writer (honestly, did any other job exist in 2000s rom-coms? And do they exist anywhere else, like in the real world? Asking for a friend) who's tasked with dating and subsequently getting rid of a guy for an article. Fun, right? Not to mention Kate Hudson's character will make your SO think you are way less crazy than you are. That is, unless you also decided to buy a dog to raise together after less than a week of dating, in which case I can't help you.

2. 'Definitely, Maybe'
The heartwarming story about a father telling his daughter about his slutty days how he met her mother is adorable. Definitely, Maybe was also originally released on Valentine's Day, which basically means Universal Studios agrees with me that this is the perfect V-Day movie. Even though the suspense is lost after you watch it for the second (or twentieth) time, it's still a great movie and I'll take any excuse to watch Ryan Reynolds, even if my boyfriend is next to me. Lol.

3. 'Friends With Benefits'
Justin Timberlake, Mila Kunis, and lots of sex. Something for everyone, right? Friends with Benefits centers around the age-old question: can friends sleep together without someone developing feelings? (Spoiler alert: they can't, at least not in Hollywood. Your sh*tty FWB, Tyler from SAE, does not apply.) But what's great about this Valentine's Day movie is how it'll make you appreciate the uncomplicated nature of your relationship. I hope. Sidenote: I just realized Mila Kunis and Ashton Kutcher both starred in movies about being friends with benefits in 2011. Commence conspiracy theories here.

4. 'What Happens In Vegas'
When Cameron Diaz and Ashton Kutcher drunkenly get married in Vegas (as one does), and then one of them wins a ton of money, it makes for a hilarious Valentine's Day movie choice. They need to remain married for at least six months to keep the money, which doesn't seem like that long (especially for a cool $1.5 mil), but also Kim Kardashian only lasted 72 days with Kris Humphries so what do I know. This also results in a great conversation with your SO—what would you do with a ton of money? I said shopping, my boyfriend said to invest it. You can tell we are very similar people. However, I do NOT recommend asking your boyfriend what he would do if he won the lottery, unless you're trying to have a fight on Valentine's Day.

5. 'The Proposal'
I think Ryan Reynolds may replace my boyfriend as my Valentine's Day date. But anyway, this movie is phenom. Picture this: Sandra Bullock and Ryan Reynolds. Green card marriage. Oscar from The Office as a stripper. Have I sold you on it yet? The Proposal is equally funny and romantic with its fair share of nudity—in not always the most romantic way (see below). Plus, Betty White singing "Get Low"—can any other Valentine's Day movie top that? I think not.

6. 'The Princess Bride'
I'm hoping by watching this movie with my SO that it'll teach him to use the phrase "as you wish" from now on. This fantasy romance movie will definitely pull on your heartstrings and make you feel all warm and fuzzy. It is filled with torture, massive rodents, and suspense, while still remaining light-hearted and romantic. I know that sounds like an oxymoron, or the plot of a true crime podcast episode, but trust me, this movie is a classic! It's also full of countless iconic lines, like "My name is Inigo Montoya. You killed my father. Prepare to die," which is surprisingly easy to slip into a conversation. This movie is perfect for the couple that can never agree on a genre, because The Princess Bride is like a comedy, romance, and action movie all in one.
 7. 'Crazy Stupid Love'
One of my personal favorites, partly because you see Ryan Gosling topless. (Can you tell I have a thing for Ryans?) About a just-divorced man who begrudgingly finds a guide to single life, this movie proves that Steve Carell's game has come a loong way since The 40-Year-Old Virgin. These intertwining love stories are hilariously dramatic, between Steve Carell rolling out of a moving vehicle and Gosling's egotistic mentality. Crazy Stupid Love also provides hope for any person who has forgotten how to date. Rule 1: a tiny straw in your drink makes it look like you're sucking on a tiny schvantz. Inspirational.

Images: Gipgy (7)
The Best TV Shows & Movies Coming To Netflix In November 2018
Well, we basically made it to November. It's a lovely month for curling up with your cuffed bae and never leaving your couch. Or, if you're like me, curling up with yourself and hiding out from your family during Thanksgiving dinner. So what better to do with your time cuddled up from the family cold than watch everything on the internet. Here are the best TV shows and movies coming to Netflix this November.
Nov 1: 'Sex and the City: The Movie'
Carrie Bradshaw is one of the most iconic figures in the history of delusional dating, so this movie is an absolute must-watch (if you haven't already memorized the entire script). Our gal Carrie is getting married to Mr. Big, but he's a f*ckboy and goes AWOL on their wedding day *pretends to be shocked*. In an attempt to get Carrie out of her depression, the girls all take Carrie's would-have-been honeymoon to Mexico. Charlotte sh*ts her pants, Miranda has make-up sex, and Samantha is drunk so this movie is basically art.

Nov 1: 'Good Will Hunting'
Matt Damon is vulnerable, smart, and sexy (that's more than I can say about any men in my life) in Good Will Hunting. Originally released in 1997, Damon's character, Will Hunting, is a bad boy-turned-math-prodigy in need of big-time therapy in order to keep him out of jail. After bulldozing through a bunch of bad therapists, he meets Dr. Sean Maguire, played by Robin Williams (tears). The two obvs bond and hit it off. I won't spoil anything, but this movie changed my best friend's life, so if that's not a recommendation worth taking, IDK what is. Bring a box of tissues and get ready to ugly cry.
Nov 1: 'Sixteen Candles'
There's no coming-of-age story better than this. If this wasn't the movie that turned you into a woman, you're probably too young to be reading this site. Anyway, the plot goes as follows. It's Sam Baker's 16th birthday and legit everyone forgot. Her sister is getting married the next day, so like, that's important, but c'mon she's 16! Things are no better at school, and a sex quiz gets mixed up into the hands of Sam's crush à la To All The Boys I've Loved Before. The movie ends with the most iconic scene in cinematic history—Sam's first kiss over her 16th birthday cake. But who is it with? Watch and find out.

Nov 1: 'Bring It On: In It To Win It'
The third installment in the Bring It On collection is one of the many nostalgic movies coming to Netflix this November. Still not as good as the first, this movie follows Brooke and Carson, rival cheer captains, as they battle it out at Cheer Camp. Also, the Spirit Stick is BACK, BETCHES. Carson's a dumbass and gets lured by a hot male cheerleader, Penn, to ride a rollercoaster and make out, inevitably leaving the Spirit Stick unattended. It gets stolen and the two squads blame each other and get into a Westside Story style cheer fight. They get busted by the cops and have to combine squads, naming themselves The East-West Side Shets, which is the biggest crime of this whole movie.
Nov 16: 'The Princess Switch'
Think Monte Carlo meets Princess Protection Program meets High School Musical—but like, if all of those were somehow a Christmas movie too. Vanessa Hudgens stars as her own twin, in a very Lindsay Lohan move. One Vanessa is a princess who's sick of her crown, and the other is a baker from Chicago. The two are pissed with their current lives so with the help of ~Santa~ they switch places. This movie basically sounds like a holiday-themed version of all of Netflix's rom-coms (sans Noah Centineo). So that obviously means I'm going to watch it the second it comes out.
Nov 2: 'House of Cards' Season 6
This should be interesting. House of Cards is back for its sixth and final season. The series almost collapsed because Kevin Spacey is basically the worst human ever, but luckily, Robin Wright is here to save the day (and the show) by taking on her role as the first female President of The United States. She's low-key super into murder, though (relatable), and is absolutely ruthless, so it should be interesting to see how she decides to dispose of her husband, because you know she will. Also, can someone tell me WTF Doug is going to do?

Nov 4: 'Patriot Act with Hasan Minhaj'
Hasan Minhaj is the first ever Indian-American host of a weekly comedy show, and he's awesome. His politically slanted show covers both evergreen and topical news, ranging from historical events in American politics to current issues, like Jamal Khashoggi's murder. Minhaj also makes sure to bring stories that you won't usually get to hear to light, such as the ongoing crisis in Yemen or the current ruling Saudi family. His dark humor and quick wit are sure to keep you entertained and informed (and it doesn't hurt that he looks like a Ken doll). The show airs every Sunday, so it's the perfect cure for your Sunday scaries.
Nov 9: 'Super Drags'
This is the show you've all been waiting for: drag superheroes. Three gay co-workers are department store employees by day, and crime-fighting Queens by night. Of course, the cast is stacked with the voices of ah-mazing Queens Trixie Mattel, Ginger Minj, Shangela, and William Belli. This show, originally from Brazil, is supposed to have a comic-book feel to it with a raunchy edge. It may be animated, but it's certainly not for your Saturday morning cartoon (is that still a thing or do kids just, like, Snapchat now?). How could you not want to watch a show where they say stuff like "twerk away the shade"?   

Nov 9: 'Westside'
Just when you thought reality TV couldn't get any better, here comes your next obsession. Westside follows the lives of nine musicians trying to make it in Hollywood. What's unique about the show is that it's not poorly lit and filmed with an iPhone. Netflix legit put effort into making this show both entertaining and aesthetically pleasing to watch. But don't worry, you'll still get your offside commentary and classic sh*t talking. It also features fully produced music videos (done by the cast) and original songs. I'm feeling like this is going to be a beautiful cross between Real Housewives of Beverly Hills and Glee. Stay tuned.     
Nov 16: 'Narcos: Mexico'
Obviously, you're addicted to true crime (and have probably binged our entire new podcast series) so Narcos's latest installment will have you questioning everything you thought you knew about drugs *takes bong hit*. This companion series takes you inside the history of the illegal drug trade in Mexico (so it's like, educational). It follows the Guadalajara Cartel during the 1980s and its leaders. Thrown into the mix is Kiki Camarena, a DEA agent who makes his family move from California to Guadalajara. And you were mad about your dad moving the family from New York to Ohio. Kiki gets way too caught up in the Cartel's sh*t, so bad things happen (shocker). It's based on a true story, so don't Google and spoil it.

Images: Marvin Meyer/Unsplash; Giphy (5)
This Is What Happens When You Recreate Iconic Scenes From Rom-Coms
Every betch has a fantasy of getting a boyfriend recreating a scene from their favorite romantic movie. For me, it is when Billy Crystal reads out a list of things he loves about Meg Ryan in When Harry Met Sally. Maybe it's because I'm self-absorbed and narcissistic, but who cares? You can take your judgmental attitude and fuck off. So, after finally getting an experimental guinea pig a boyfriend of my own, I thought, what better use of our time than to recreate the most romantic scenes from my our favorite movies? I actually did act out these romantic comedy scenes, and here's how much I was judged.
The Song In 'The Wedding Singer'
What is a more romantic way to express your love for someone than sing a tone-deaf song? My boyfriend decided to change the lyrics of Sandler's song in The Wedding Singer to confess his love for me in a ~slightly~ unconventional way. My favorite line has to be "thank you for touching my butt and letting me grab your stuff." I think that pretty much sums up our relationship. I have included an original copy of his masterpiece if anyone is interested in signing him for a record deal. Just DM me.

The verdict: Should you try this? Hell yeah! You'll either get a romantic song that confirms the fact that your partner recognizes the goddess you are, or you'll get a good laugh.
'The Notebook'
 Makeout In The Rain
I have to say, this one was a little intimidating. Not only because Ryan Gosling and Rachel McAdams are two gorgeous humans and this is considered to be one of the most iconic kisses in movie history (winning the MTV Best Kiss award in 2005), but because I get cold pretty easily and I find being lifted by my boyfriend in any sort of way ends up being far more complicated and tiresome than it needs to be. Am I the only one who can only think about that extra burrito and ice cream I had the day before while being lifted by a guy instead of the kiss? Nevertheless, we waited until a storm came and outside we went. Other than the fact that it was totally planned, removing any possible romantic element to it, it was kinda cute … until we started to shiver and pneumonia became a serious threat. Although the outside makeout was less than ideal, it did require some warming up after (if you know what I mean) which I am definitely not complaining about.

The verdict: All in all, I'm down for a spontaneous kiss in the rain, but the overwhelming planning (and re-planning due to the inaccuracies in the weather network, ugh) ruined the fun for us. Besides, my roommates definitely did not appreciate that the Atlantic Ocean claimed temporary residence in our front hallway. So I'd say, pass on this one and leave it to the hot celebs in the movies.
The 'Grease'
 Drive-In
So this one was our own artistic twist on Danny and Sandy's awkward drive-in experience, which left poor Danny stranded. Instead, we drove to the middle of nowhere to watch Ocean's 8 (which we could have easily seen at the regular theater 10 minutes from my house, but whatevs) and actually had a great time. My boyfriend even tried to pull a Danny and not so subtly put his arm around me to grab my boob (which resulted in some giggles from moi and shushes from the car next to us). Needless to say, he was definitely more successful than Danny was and most other couples in the outdoor theater.

The verdict: Pro betch tip: bring some pillows and blankets to put in the trunk of your car the next time you go, since what people can't see happening under the covers won't hurt them. But remember that every sound you make will be heard, so if you can't do it silently, then don't do it at all. 
The 'Lady and the Tramp'
 Spaghetti Kiss
I know, I know. How can an animated movie of two dogs be remotely romantic enough for me to want to recreate it? And to that I say, can you ever go wrong with spaghetti? I thought not. This one was super simple. We ended up making dinner together to add to the romance and then enjoyed a few noodles Lady and the Tramp style (if you have been living under a rock, or were born after VHS was no longer in use, shame). All in all, we got a few laughs out of it, but I think we'll eat our pasta solo from now on.

The verdict: If you are thinking of trying this one out, I'd say go for it—but in the privacy of your own home. No one needs to gag on their dinner while watching you attempt to deep throat your noodles and your boyfriend's tongue.
The 'Spider-Man'
 Upside-Down Kiss
Definitely the hardest one on the list to maneuver. Initially I thought that monkey bars in a playground would be ideal for him to hang off of while I stood below him and kissed him, but then I didn't want to risk being put on the sex offender registry, so I vetoed that one real quick. Since we were at my cottage for the weekend, we decided on him lying at the end of the dock with his head dangling off the side Long Duk Dong style from Sixteen Candles, while I stood in the water (lucky me!). Again, the extensive planning of this one, and the hysterical laughter from my family watching from 10 feet away, completely killed any possible romantic element to it. Also, I may or may not have missed his lips and gone for his nose accidentally.

The verdict: People are not meant to make out upside down. That's all I'm gonna say.
All in all, we had a few good laughs and he was forced to spend more time with me. I say it was a win-win for me the both of us.
Images: Author (2); Giphy (3)
Every Thought I Had While Rewatching 'How To Lose A Guy In 10 Days' In Honor Of Its 15 Year Anniversary
If you were a true betch in the early 00's then you know you weren't shit unless you were watching the latest and greatest rom-coms that graced your television screen. And the best rom-com in the early 2000s was How To Lose A Guy In 10 Days, which was arguably a national treasure of its time. It's been 15 years since the release of the movie—yes, let that sink in, FIFTEEN YEARS because Jesus we are old—and I'm still learning new shit every day from watching it. For example, I don't need 10 days to lose a guy, all I need is 10 minutes and the mere mention of commitment. *sips wine* In honor of the movie's 15 year anniversary I've decided to re-watch it and gift you all with every thought that ran through my head while I watched it. You're so welcome. Now, shall we begin?
1. Okay I've spotted my first problem with this movie already, and it's not that this girl somehow managed to get a job at a huge women's magazine in New York City as a FULL-TIME PAID STAFF WRITER right after grad school. No, HOW did this bitch manage to flirt her way into court side Knicks tickets? I can barely flirt my way into a text back…
2. I'm listening to Matthew Mcconaughey talk to his female competitors, and it's good to know that 15 years later sexism is still just as much alive and well in the workplace.
3. (But low-key Matthew McConaughey still looks fucking amazing in this. Seriously, gift that keeps on giving on my TV screen rn.)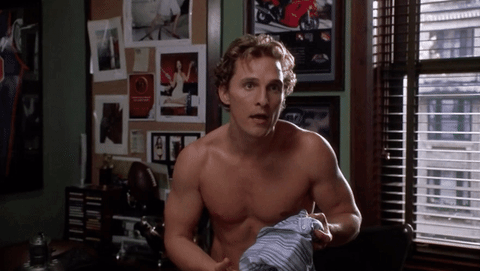 4. Okay this Michelle girl is a fucking psycho. She cried during sex? Said I love you after two days? If I were Andie I'd ghost her as a friend just listening to that story.

5. This editorial meeting is an absolute joke.
6. 10 dates in 10 days is fucking insane. The only thing I can commit to doing for 10 days in a row is my Netflix account, and even that is pushing it.
7.  Problem #2 with this movie is that Andie thinks she can just "find a guy" at a bar. Well good thing this story is about Andie and not about me, because I've been looking for a guy at a bar going on five years now and have yet to be successful. It would make a boring comedy, but perhaps a compelling horror movie. 
8. Why is this bar so well-lit? The only way I will speak to strangers when I'm out is under an extreme cover of tequila darkness. Also, why is the median age at this drinking establishment 55? The assignment was for her to find a guy to date, not help him exercise his mid-life crisis. Andie, honey, if you're looking for bar whose patrons are terrified of commitment then let me introduce you to Hair of The Dog.

9. I can't believe Andie is just going to ride off into the dark with this absolute stranger. Sober. That's the real inaccuracy here.

10. LOL he took her to Red Lobster. I know I've seen this movie, like, 100 times but I'm still waiting for Ben to creepily insinuate that shellfish is an aphrodisiac.

11. Ben, a white male in advertising, just chose Nelly's "Hot In Herre" as mood music. I now know why seventh grade me was so attracted to him…
12. Things I whisper to myself when I get a new match on Hinge: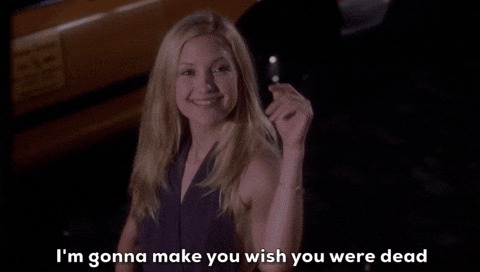 13. YO THAYER IS REAL AF. Case in point:
BEN: It's a marathon, not a sprint
THAYER: A marathon is 10 days?
14. So in order to get a guy to go on a second date with you, you need very expensive basketball tickets? And here I was thinking you could just put out.

15 OMG KRULL THE WARRIOR KING. I'm fucking screaming. This whole penis naming scene is pure gold.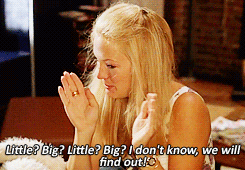 16. This entire plaid/khaki ensemble happening on my screen rn is so 2003 it hurts. Also, Thayer continues to kill it with the savage one-liners:
THAYER: You're a vision in khaki.
Seriously, Thayer, you are a national treasure. Don't let anyone tell you different.
17. Sooo making a photo album of your future kids with a guy is the equivalent of tagging a him in something on Instagram today? Interesting. One seems crazy and the other just seems like something that should be socially acceptable to do with a person after seeing each other for four months? But idk.

18. Is this her own personal rooftop that Andie and her friends are drinking/sunning on? WITH LOUNGE CHAIRS AND FLORA? And she can afford this on a writer's salary?? I mean, I too have access to my building's rooftop but there's less of a lounge chairs and flora situation happening and more of a potential lawsuits and liabilities.  
19. I'm watching this poker game and all I can think is Ben can fit an entire pool table in his apartment and my "bar cart" is an empty bud light box. Similar, but different.

20. The most unrealistic part of this movie is Ben being upfront with Andie about how "crazy" she's acting. If this were today he'd just never answer any of her phone calls and evaporate into thin fucking air only to resurface six months later between the hours of 2 and 4am.
21. BEN: You have more than enough personalities to keep me occupied
ME: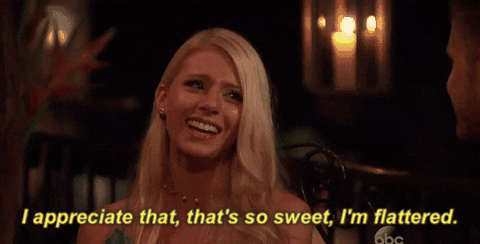 22. This therapist just said the words "positive idea" and "Staten Island" in the same sentence. K.
23. I love that the moment Andie starts to feel emotionally and physically attracted to Ben is the moment she realizes one of his greater strengths is bullshitting other people. It really comes full circle here, doesn't it?
24. Why does Ben's family sound like they're from Texas? Is this what Staten Island people are really like? Is this really where I can find a Southern sounding man who looks and dresses like Matthew McConaughey? Because if so, I've been seriously misled about wtf happens in Staten Island.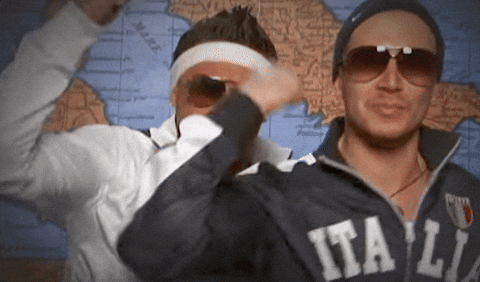 Seriously. Misled.
25. Let me get this straight. The first time they have sex is in his parents' hall bathroom? Why did I ever find this sexy? Are they full-functioning adults with paying jobs or college freshmen home for Thanksgiving break? 
26. She lives in a building with GOLDEN doors and an actual doorman. That rooftop is starting to make more sense, the salary of her profession and current fashion statement of wearing her jeans unbuttoned for the chic-ness of it are not:

Fashun. 2003 was wild, people
27. LANA: Do you see any patches or insignia on my outfit? No? That's because I'm your boss, not your girl scout leader.
Lana is me. I am Lana.
28. 15 years later and I'm still obsessed with this yellow dress.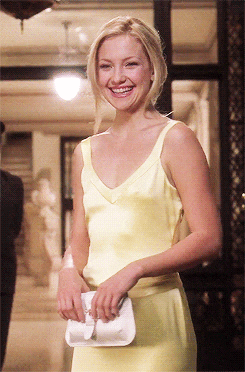 29. This party is littttt. It's also making me want to email my boss and ask her why I don't get to "frost myself" with millions of dollars worth of diamonds at our corporate happy hours. (I only get to sample the house wine.)
30. Ben's boss keeps asking Andie if she loves Ben and she's like, "Noooo, I can't? But I might?" and it's like, NO YOU ABSOLUTELY CAN'T BECAUSE IT'S ONLY BEEN 10 FREAKING DAYS. And he's been lying to you this whole time! Because he is a literal stranger to you.
31. Looking back,  "You're So Vain" was a fantastic song choice for this scene. I'll make note of it for the next time I want to publicly drag my ex for all the world to see.
32. Wait, this whole time I thought Mike was some huge player and instead he looks like he'd be more comfortable selling Verizon cell phone plans than trying to steal your girl. Are you kidding me with this?
33. Tbh the most realistic part of this whole movie is Michelle taking back a fuckboy with the flimsiest of excuses as to why he stopped seeing her.

34. Wait this is the high-end advertisement campaign they came up with for the diamonds? I have seen more high brow advertising come out of a Forever21 campaign. 
35. Looking back, this car chasing scene might be the reason I bang preppy looking fuckboys have trust issues.
36. So let me get this straight. She was leaving New York to advance her career and decided to stay because a guy she's known for 10 days asked her to? By romantically declaring his "love" for her by yelling "bullshit" at her? Seems right.
37. THEY JUST GAVE AWAY HER LUGGAGE TO A RANDOM CAB DRIVER? Yeah, be prepared to never see those belongings again, sweetie. I have a feeling their first official fight is about to happen 30 minutes after this scene when she realizes he just handed over her laptop to get sold on the black market.
38. Well this movie taught me that the more you push a guy away the more he'll realize how good he's got it and will fight for your relationship. Lol KIDDING. Nah, I didn't learn shit from this movie except that lies are an important step towards accepting love, and that if a beautiful man who works in advertisement approaches you at a bar, it's because he's just using you to win a bet. But you'll be into it anyway. Okay BYE.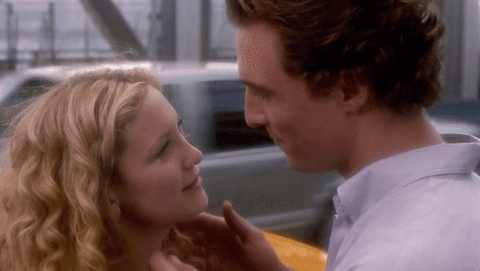 Images: Giphy (9); Netflix (5); Movieclips.com / Youtube (1)
How Much Carrie Bradshaw, Jenna Rink & Other Rom Com Characters Would Pay In Rent IRL
Since we've practically been able to walk, we've been tricked into some serious romance fuckery that modern-day love stories always pan out like the end of a Disney movie—as if Prince Charming would actually search every apartment up and down all of Brooklyn for the woman who perfectly fits into the shoe she left on a date. Umm… Pretty sure the chances of me seeing my left Aldo pump or my dignity after last weekend's walk of shame are slim to good-fucking-luck. But that's not what's important here.
What I'm actually here to tell you is that, shocker alert, nothing is what it seems when it comes to romantic films. Hate to break it to you, but not every eligible bachelorette in the tri-state area also owns a spacious duplex with an interior design replica of Z Gallerie. Like, I'm still waiting on a rom com where Katherine Heigl lives on a strict diet of Top Ramen and Frosted Flakes in a dumpster studio after going broke from being forced to purchase 27 fugly bridesmaid dresses not even Sears would stand to carry. But thanks to my diligent Google research, I'm now well aware that my poor career choice has forced me to become financially dependent on a rich male these bitches would prob be living in hole if not for this thing called skewed perception, or rent control for that matter. So here are the actual prices of their humble abodes IRL, and it's literally just as un-shocking as it is annoying.
Carrie Bradshaw's Apartment, Sex and the City
If you seriously thought that Carrie Bradshaw actually lived comfortably (and by comfortably, I mean living on an every day diet of brunch at the Plaza and weekly Chanel shopping binges) on a columnist's salary, you're out of your batshit mind. Her one-bedroom apartment on the Upper East Side cost her a whopping $700 a month (good one, rent control), but in reality, the place would go for about $3,000. Actually, in REAL reality, the building is located in West Village, and is actually a 4,100-square-foot house with four stories, 10 rooms and six fireplaces. In 2012, it sold for $9.85 million aka Mr. Big's slutty pocket change.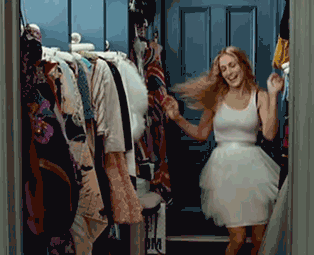 Carrie And Big's Apartment, Sex And The City
Speaking of the devil, idk what the fuck Mr. Big even did for a living, but clearly money was all Carrie was after considering he's an actual piece of shit (#TeamAidan). Literally the only reason she stayed with him was because she forgot her Manolos, and also that closet, but like, I get it. Their apartment was located on Fifth Avenue across from Central Park, but the interior was actually shot in a four-story walk-up on 62nd Street, costing $190,000 a month to rent, or $40–$50 million to buy. K fine, I guess this was worth settling for.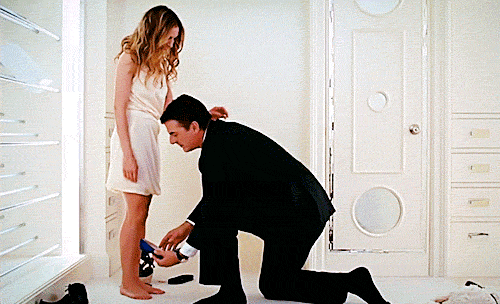 Beth And Neil's Loft, He's Just Not That Into You
Such a typical fuckboy Ben Affleck move (or just what I feel is something Ben would do) to have all the benefits of a marriage without the actual marriage itself, including the beautiful brick Baltimore loft on Federal Hill. Bless Jen's heart for playing a character she actually had to live out in real life, but like, at least they were only paying $2,280 a month for a 2-bedroom. Steal.

Noah's Waterfront House, The Notebook
Noah's fairytale fixer-upper was actually built in 1772 as a 4-bedroom waterfront property on Wadmalaw Island in South Carolina. Its current monthly rental price goes for a whopping $12,000—again, that's PER MONTH—which translates to about $695 a month back in 1940. Fat chance Noah's carpentry salary could afford that, so idk maybe they offered him a sick 2-for-1 discount on wood panels. But tbh, that man could've built me a dumpster behind the house and I'd still be naked on his wrap-around balcony in record time.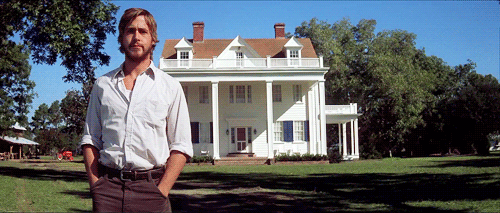 Jenna Rink's Apartment, 13 Going On 30
Jenna's epic glow-up and Regina George complex led her to become a big-time bitch magazine editor, so being able to afford an apartment on Fifth Avenue is semi-believable. On average, a one-bedroom in the building where she first stumbled out in lingerie goes for about $4,000 a month, or $1.3 million for purchase. Unfortunately, she traded her hot pro-hockey player boyfriend and his thingy for her formerly fat friend, so none for Jenna Rink bye.

Marisa's Apartment, Maid In Manhattan
I don't care what you say, Maid in Manhattan is the most underrated J.Lo film of all time, and this is not up for debate. Mostly because we got a real glimpse of actual "Jenny from the Block", as seen by her 2-bedroom Bronx apartment on E. 175th Street, which would cost $1,300 a month today #gentrification. But also because if J.Lo can marry rich, then so can I. Speaking of hot wealthy men, the hotel suite rented by Christopher Marshall at the make-believe Beresford Hotel was actually filmed at the Roosevelt Hotel and the boujee Waldorf-Astoria Hotel, which would go for $12K a month. Tell me love don't cost a thing now. I'll wait.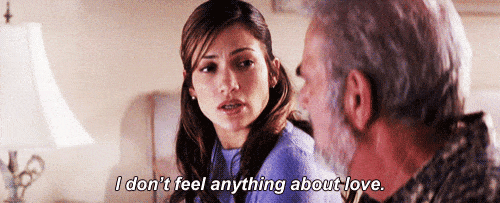 Sam's Houseboat, Sleepless In Seattle
This giant houseboat shacking it on Lake Union in Seattle is the reason I have trust issues. If I was never forced to sit through the already mystifying plot of this movie, I'd think this thing was straight out of some lakeside horror film. The houseboat has four bedrooms, two bathrooms, and a lakeside dock and was last sold for $2 million in 2014, so it's a nice setup. Still, something about taking a woman you literally don't know back to a floating house on a dark lake just screams R.I.P.

Vivian's Apartment, Pretty Woman
I'm not sure how a hooker can't afford a little nicer of a place, but Viv's rates were apparently not cut out for big city income. Her apartment in LA's Las Palmas hotel went for a whopping $185 a month, although average room prices per night are now $300. This was yet another classic case of damsel in distress saved by fuckboy and his wallet, seeing as Edward's 2-bed, 3-bath penthouse suite at the Regent Beverly Wilshire Hotel went for $38,500 per week. No wonder I'm so fucked up.