Best Lingerie For Brides Because I Refuse To Spend Over $100
Betches may receive a portion of revenue if you click a link and purchase a product or service. The links are independently placed and do not influence editorial content.
Bachelorette season is officially upon us and I don't know about you, but I'm really tired of spending more money on a bachelorette party than I would flying first class on Emirates. Don't get me wrong, I adore each and every single one of my friends. But, is it just me, or do the expenses start piling up like my shopping cart on a trip to Target? I mean, bachelorette parties alone include flights, hotels, food, and don't even get me started on the matching swimsuits. On top of that, brides are now asking for lingerie showers?
Give me (and my wallet) a break.
The only silver lining to this trend is not having any awkward run-ins with grandma while the bride is opening up the edible thong you bought her. Even still, it can be tricky trying to find the ~perfectly tasteful~ yet reasonably priced "something special" for your BFF, so I did the work for you. I rounded up my top picks under $100 for every type of bride.
The Practical Bride
Let's be honest — the bride is going to need something to sleep in on her wedding night. This cami has the perfect balance of lace and practicality.

Shop it: Homebodii Olivia Cami Set, $90, Revolve
The Traditional Bride
This white, frilly frock is exactly what you would picture for a bride on her wedding night or honeymoon.

Shop it: Unforgettable Romance White Sheer Lace Halter Bodysuit, $39, Lulus
The Bold Bride
This number is for the bride that would probably wear a black wedding dress just for the hell of it. Bonus points for being able to wear this well after the wedding.

Shop it: Maverick High Waist Set Fuchsia, $90, Kat The Label
The Easygoing Bride
A comfortable classic for a bride that defines the phrase "easy breezy" and is likely calming you down on her wedding day.

Shop it: Naya Longline Bralette, $75, Eberjay
The Fun Bride
Her personality is bright and bubbly, so she's going to need a little lingerie to match her energy. This Savage x Fenty teddy totally delivers.

Shop it: Mod Poppy Lace Teddy, $75, Savage x Fenty
The Low Maintenance Bride
If simplicity is her middle name, this silky, stretch satin bra is the perfect addition to her honeymoon collection.

Shop it: Luxe Triangle Bra, $98, Fleur Du Mal
The Bride That Needs Something Blue
For the bride that literally won't stop stressing over WTF her "something blue" is going to be. Problem solved.

Shop it: Scalloped Galloon Lace Plunge Neck Teddy, $27, Nordstrom
The Bride That Wants Something Special For the Wedding Day
Just like adding avocado to your Chipotle order, this bride might be a little bit extra. Not only does she want something special for the wedding night, but something for the wedding DAY. This cheeky number will do the trick.

Shop it: Lace Cheeky Blanche, $43, Understatement
The Bride That Can Take a Joke
Playful and nostalgic like those old school candy necklaces… Need I say more?

Shop it: OMG Candy Bra, $14, Amazon
Image: Katarina Radovic /Stocksy.com
10 Things You Think You'll Care About For Your Wedding That Won't Matter
Between Instagram, Pinterest, and stalking that girl you hate from high school who got married last year and threw a wedding that apparently didn't even know what a budget was, planning your big day is like crawling through a landmine of comparisons, what ifs, and "if my wedding isn't the f*cking best event any of my guests have ever been to I'm 100% going to die." 
It's fun.
And while it's easy to get caught up in every little detail, it's also not really sustainable unless you're cool with going bald from the stress. So, as you write up those to-do lists (and incessantly add to them), consider forgoing these few headaches that might keep you up at night, but you'll immediately forget about post-wedding day.
1. Having An Even Wedding Party 
From the moment I waltzed out of my mother's womb, I knew one thing and one thing only: I was going to have an even wedding party. I didn't care if I had to hire bridesmaids or make my groom go on guy dates just to have more friends standing up there. I. Was. Determined. 
And yet, when I finally managed to get my ass down the aisle, my girls outnumbered the guys 11 to 6. No, I never wanted an uneven number of bridesmaids and no, I never wanted to have an absurd combination of people walking down the aisle to try to look cohesive. But in the end? It really didn't matter. When the day comes, you'll be too worried about not forgetting your bouquet/veil/vows to give a sh*t about who is standing up there, and trust me, so is everyone else. 
2. The Favors
The wedding forums said you didn't need them. Your dad said they were a waste of money. Your groom didn't know this was a thing. And yet, you had to have them. So you ordered the shot glasses or the koozies or the little jars of olive oil (?) in bulk because EVERY PARTY NEEDS A PRIZE FOR ATTENDING, dammit! Then the reception came and went and three-quarters of your guests left without taking the glass with your faces etched in the side. So, now not only are you irrelevant and married, but you have about 75 glasses with your names on them and quite literally nothing to do with them.
Skip the overpriced prizes, and if you MUST give your guests something (other than an invitation to the most expensive party of your life, of course), make it something edible. The only favor your friends will really want is something they can stuff in their faces after the open bar closes and the hangover starts to set in.
3. That Expensive Piece Of Lingerie You Got For Your Wedding Night 
You had high hopes. Really, you did. You went with your MOH to someplace with a French name that you can't pronounce despite your four years of the language and the Spring Break you spent in Côte d'Azur. You tried on items with way too many straps, you got a little tispy on the free champs, and you walked out with a flimsy piece of lace and a charge on your card that immediately flagged your credit card company. 
And yet, when you make it back to your suite after the wedding either blacked out, starving, or both, chances are you'll throw on an old T-shirt and either scarf down some room service or throw up the three bites of dinner and eight glasses of Pinot you had at the reception and pass out face-down on the bed. You know, ROMANCE. 
4. What Color Your Silverware Is 
30 days before my wedding, I was stressing about one thing and one thing only: The fact that I did not pay the extra $500 for gold silverware. I couldn't stop thinking about it. I would go on Pinterest and stare at place settings with gold forks and cry like the dramatic bitch that I am because my wedding was ruined thanks to my dumb, fiscally responsible choice of going with classic *gag* SILVER silverware. 
And then I woke up hungover on my wedding day. And then I forgot my bouquet in my hotel room. And then my FMIL had to leave the venue to get it. And then she was late to the ceremony. And then I forgot it again when I walked down the aisle. And then our reader blacked out on stage. And then nothing f*cking mattered. By the time my reception rolled around and guests kept shoving drinks (but not food, never food) in my face, I didn't even know what silverware was, let alone if we had any. 
5. The Sixth Pence In Your Shoe
If you even *know* what this is, you're ahead of the game. The forgotten 5th "something" you're supposed to have on your wedding day is honestly forgotten for a reason. If you go on Amazon and if you manage to bring an old-timey coin to your ceremony venue in addition to the 7,600 other unnecessary items, there's still a very slim chance you're going to wedge it into the Badgley Mischkas you'll regret buying the second you take your first tentative tiptoe down the aisle.
Scrap the idea of shoving some outdated currency in your already painful shoes and settle for the checks from estranged relatives who still spell your first name wrong as good luck enough. 
6. Bathroom Boxes
Like any somewhat classy bathroom where you'll hide to talk sh*t with your friends, your wedding venue bathrooms need to be like a buffet of inhibition-lowering aids. Gum for a dance floor makeout? Check. Makeup wipes for those vodka-induced cries during the speeches? Check. Deodorant for the "before going home with a groomsman" spruce up? Check, check, check.
While it seems like an important detail to include in your "musts" list, quite literally no one, including you, will notice if it isn't there the day-of. Which means you'll either end up with a whole bunch of travel-sized mouthwashes because your bridesmaids forgot to put the baskets out or you can save the money and hassle and nix the idea that it's your job to ensure that your guests understand the importance of personal hygiene and plan accordingly for a four-hour reception. 
7. The Poses You Found On Pinterest
Sitting at the bar with your bridesmaids and tossing back a beer. Spraying champagne during the getting ready moments. Jumping on the bed. Holding your MOH's hand behind your groom's back. Doing the Bridesmaids pose from the movie, touching heads with your flower girl under your veil, holding chalkboards saying how all your bridesmaids met you walkingdownthehotelhallattheendofthenight.
There's no way your photographer will even get a fraction of the lame poses you've had saved on your "someday" board. And more than that? She'll hate you for suggesting all of them. Hell, YOU won't even remember you wanted them until it's your friend's birthday and you're using it as an excuse to post yet another *eye roll* wedding photo. Scrap the lame poses, stick to a few faves, and keep the post-wedding IG posts to a healthy minimum. 
8. The "Unique" Guestbook
Whether it was an engagement photo your guests signed around, a random piece of wood with your new last name in some sort of script in the center, or the Polaroid photo album, you put a lot of thought into what your guest book was going to be. Then the day came and you couldn't give a sh*t who all was there, let alone if they signed anything. Yeah, you might look through the signatures a few times, but as the drinks started flowing and the handwriting starts get looser, you'll regret letting your idiot friends have Sharpies near a photo of your face. Buy something cheap, put the bridesmaid you like the least in charge of it, and lie to yourself that you'll look through it every anniversary like a normal person. 
9. Your Thoughtfully Selected Cocktail Hour Menu
As you're planning your perfectly thought-out day, one of the most exciting aspects you get to decide is, of course, the food. Maybe I'm just a glutton, but playing cat-and-mouse with different catering companies as they serve you canapés and listen to you complain about how much weight you still have to lose before you can squeeze into your dress literally makes me aroused. By the time cocktail hour hits, however, your guests are so hungry and itching for alcohol that they'll shove anything down their gullets. Skip the pricey passed items, set up a table of hummus, and put your money someplace more important—like a down payment on a house or your way-over-budget dress that you won't fit into a week after the wedding. It's not like you'll be eating any of those fig, goat cheese, and caramelized bacon croquettes anyway. 
10. The Grand Exit
At this point, you and your guests have seen it all. The ribbon wands. The sparklers. The bubbles. The butterflies, the confetti, the rice (does anyone still do this?). Hell, even fireworks are played out at this point. FIREWORKS. While sure, a photo of you and your new wife or hubby dip-kissing in front of some sparklers will get a few more likes than average, it's still old news. Besides, chances are that by the time the reception is over, your shoes will be off, your hair will be disheveled, and your inhibitions will be down. The odds of you making it down a coordinated aisle of fire instead of to the bar next door grabbing pizza is pretty low. 
Images: Jeremy Wong / Unsplash
We Watched Lala Kent's Movie 'The Row' So You Don't Have To
If you follow any of the stars of Vanderpump Rules on Instagram, you'll notice that Lala Kent's new movie came out. It's called The Row, and was released July 27th on iTunes and very few theaters. I first heard about this movie while listening to a podcast Lala was on. She said they decided to make her the star of the movie halfway through production. Sounds totally legit and not at all like someone dropped out. I'll be honest and say I wasn't expecting this sorority horror movie to be good. I was hoping it would at least be fun (it wasn't). It required the same number of drinks as The Bachelorette to get through, so don't see it in theaters. Be like me and rent it on iTunes with a bottle of vodka nearby. Or just read this recap instead.*
*Obviously, all of this contains spoilers.
The movie opens with some very extra EDM music and strobe light effects interspersed with hot women partying. This both makes me nauseous and sets a very accurate tone for the rest of the movie. Lala, a 28 year-old woman freshman in college, is being dropped off on campus by her muscular bald dad. I Googled her dad to see if he was older than Lala's boyfriend (sorry!) and his name is Randy Couture. You're welcome. Randy Couture turns out to be a detective, and immediately busts a meth lab. The lab is run by exclusively Victoria's Secret models in bras and he kills one. This will have almost no bearing on the rest of the movie.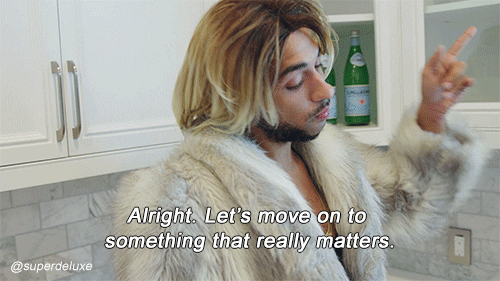 What the slutty meth lab does prepare us for is twofold. 1) Every woman cast in this movie looks like a lingerie model. 2) The women will rarely wear more than lingerie.
Back on campus, Lala's friend talks about how much she likes sleeping with professors. They decide to rush the "Victoria's Secret sorority" (told you this movie had a theme), Lambda Phi, where it turns out Lala's mother was president. Gasp. Lala is shocked, because her mother died when she was a kid and Muscle Dad doesn't open up much. Lala, who has spent the first half hour of this movie wearing knee-length dresses and refusing alcohol, reacts to this news by getting sh*tfaced. In case we forgot this was a horror movie amidst all the underage drinking and lingerie, one of the sorority girls is violently stabbed to death outside in lingerie and a robe.
TBH, I kind of expected this stabbing to have more of an effect on everyone. The police force literally says "this won't be the last," which like…is it not your job to stop it? The Lambda Phi girls take molly "for Isabel" (the dead girl), which makes me very sad for the state of female friendship in this movie. Lala is driven home by a stalker valet who tells her his sister was in Lambda Phi. Another girl is stabbed to death in hot pink lingerie.
Every girl in this movie five seconds before being murdered: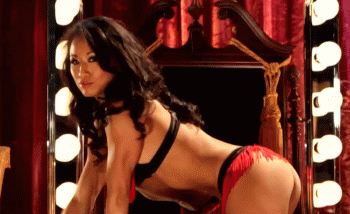 The rest of this movie pretty much drifts away with more of the same. Detective Dad struggles with case-solving and opening up emotionally to his daughter. Valet Guy shows up everywhere Lala goes without her questioning it. The Lambda Phi house mother, who very clearly wants to bang Detective Dad, tells Lala that her mom hazed a girl so badly she killed herself while she was Lambda Phi president. Lala is super upset with Detective Dad for not telling her this, which is very legit but also couldn't she have Googled this information? Two more girls are stabbed in the shower without any significant leads on the murderer. It honestly does not seem like the police are interested in this case.
I won't tell you who the murderer is, because I think that knowledge should be saved for those of us who actually had to suffer through  watch this. I can tell you that there are plenty of suspects, because every guy who hits on Lala in this movie has the facial hair and demeanor of someone who murders for sport. If you're wondering about the acting range Lala displays in the movie, she bounces solidly between "Lala trying not to get in trouble with Lisa" to "Lala drunkenly yelling at a party." She laughs, she cries, she only wears a bikini once—which makes her 600x more clothed than the rest of the female cast—and she manages to refrain from calling her detective dad "Daddy."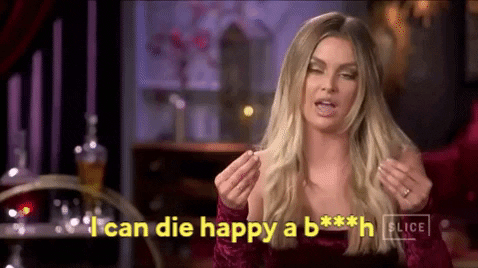 Mostly, this movie is 87 minutes of frat parties interspersed with bodies being hacked up, with lots of gratuitous nudity. If you want a reason to feel bad about your summer body, this movie will do the trick. But while it at least delivers on the promised "hot people partying" premise, the dialogue and soundtrack are honestly so bad that it's not worth blowing a Sunday afternoon on. Lala should maybe stick to reality TV where she can be her hilarious self, not star in someone's first shot at a legit movie after a long career in porn. I'm not saying that describes The Row's director, I'm just saying that's really what it felt like.
Images: Giphy (3)
What Guys Really Think Of Lingerie
Hi everyone! I'm a straight dude who The Betches feel is probably a lot like the guy you're texting/hooking up with. So they've been asking me questions in search of straightforward, honest answers that the guy you're seeing probably won't be able to give. I've broken down the dating apps, one-piece bathing suits, job titles, and sex numbers. So grab that phone, go take a poop (don't worry, I won't tell), and enjoy The Betches' next question for the male mind…
Hey Jared,
What do guys think of the different types of lingerie that's out there? Valentine's Day is coming up. Do they even care?
Do we care? I mean, we have to say yes. You've made an effort and lingerie is factually a "hot" way to be dressed. Here's the issue: if you're in the room with us and you're in lingerie, we've already made it to the show. As the Pope once said: "For every hot chick, there's a guy who's tired of fucking her." And that holds a bit true for lingerie. It's cool to see you put the effort in and it's fun to see you looking great (which is true for all of the choices below), but it's not really something we will tell our friends about. You know what's hot to guys? Different. That's it. We really just want to bang the same girl who looks like 10 different girls (the one guy reading is currently nodding sadly). Guys will be turned on by any of the items below but choose the one that makes you feel the most different. Puts you in a sexier headspace. Makes you feel like the sexual beast you've only imagined. Also, throw on a wig. It's like we're cheating on you but without ever having to worry about deleting texts.
Lacey Stuff

Victoria's Secret Wicked Unlined Uplift Bra
This is the type of lingerie a girl wears and at some point during, before, or after the sexual experience asks you, "So what do you think of my new bra and panties?!" And we will then lie. We tell you how hot and sexy we think they are and that it's why we got so hard. They're really not. You got us hard. You wanting us got us hard.
You have to understand what you're competing with. Every guy you're dating is watching a weird amount of porn, and we aren't just watching any old porn. We are SCOURING the internet, and heading down wormholes and alleyways that take us to some very weird spots. Each Sunday we cum and we slam our computer down and think "What did I just watch?" and "Who am I?" and "Why did the leather matter?" So, back to my original point, and what the Pope said, this just isn't different enough to enhance the experience or really matter.
Push-Up Bra

Victoria's Secret Perfect Shape Full Coverage Bra
Ok, now we're getting closer. The push-up bra is great. The date before the sex is different now. Our eyes are drawn to a new part of your body. It's like going to the gym and doing a new workout; different penis muscles are being used, and this is a good thing.
Now, there's this tired narrative that the push-up bra is some sort of lie. I hate that. The push-up is about a new look that gets someone mentally intrigued before the act of sex. It's about sexuality, and not the mechanics of sex. You're not getting in the bed and missing the nipple when you go for a lick because all of the lengths and measurements are off. Explain this to any guy wearing a suit jacket to cover his man-tits.
Teddies & Bodysuits

Victoria's Secret Lace & Mesh Button Teddy
Teddies are fun. But the bodysuit is really hot. I once dated this girl and she was just kind of hanging in a body suit. I thought it was just a tight T-shirt, and then her pants came off, and the shirt snapped under her like some sort of Baby Huey costume. She was walking around my apartment. The cut of the snap part hit her ass in a way that could never happen comfortably at a pool in a retirement community. I think it was her casualness about the outfit and hanging out in it that made the whole thing so hot. But these bodysuits are surprises for guys (again, different!). We really didn't know they were a part of your world until recently. So we're very in.
WRITER'S NOTE: This boner memory was brought to you by "I'm disgusting."
Babydolls

Babydolls are fun. We like the idea of having sex with you while you're in the babydoll. But do us a favor: call it something else. Let's just stay away from the word baby from the minute the alcohol starts until about a month after the sex. We know so little about the female reproductive system that we think even the word baby will make one appear.
Corsets & Bustiers

Victoria's Secret Fishnet Lace Corset
If you have bigger boobs then I'm going to guess that your guy LOVES your bigger boobs. If not, why he's with you? It's the stuff that was in your window that got him to shop at your store. I'm sure if you're at the point in the relationship where you're planning something special, like lingerie for Valentine's Day, then the corset or the bustier is like you bringing back the glory days when those boobs were what he lead with when he talked about how hot you were to his friends. Since then, he's had to listen to you complain about boob sweat and back pain and nod along with ideas about reductions and whatever non-sex related boob stuff you've brought up. These looks are a TBT to better days of masturbating to your Instagram photos from the beach.
Strappy Shit, Garters, Thigh Highs

Agent Provocateur Whitney Suspender Black
The theme of this breakdown has been "different." And I can understand why some of it may have made you roll your eyes (especially with what the Pope's said). But I'm just telling you a guy's initial reaction. There's really nothing that's more "different" than the straps and garters and thigh highs. It's not as much the look as it is the attitude that accompanies it. When a girl wears these things she's a bit more in control, a little more in charge, and a lot more prepared with the type of sexual experience she wants and isn't afraid to make it happen. As a guy, this is very hot.
We're often put in the position of setting up the date, choosing the restaurant, and making the plan because we know that's what makes you happy. We know that the bar is very low for men, and the fact that we made a plan at all is way better than the 50 guys you spoke to on a dating app before we met who suggested you meet at a bar at "9ish". So, this change in the power dynamic is a welcome treat. We're into relinquishing control. We're into the idea that you're going to tell us what you actually want. Use this look to find someone else inside of yourself. Someone who isn't afraid to make demands. Someone who's … different. Make the Pope proud.
Betches may receive a portion of revenue if you click a link in this article and buy a product or service. The links are independently placed and do not influence editorial content.
The Sexiest Lingerie For Every Body Type
Add lingerie to the list of dreaded things to shop for, along with jeans and bathing suits. It doesn't even matter if you're an Insta fitness model. Shopping for lingerie just all around fucking sucks. It's long, tedious, and honestly, too expensive for pieces of clothing (can I even really call them clothing?) that someone will just rip off in a matter of minutes. With Valentine's Day coming on hard and strong, our eyes are not only blinded by the heart-shaped shit everywhere, but we're reminded that this is the *second* time of year when girls can dress like a total slut and no other girls can say anything about it. What? I had to say it. If you're planning on showing off your goodies this year, you def want to feel like nothing less than a sex goddess while wearing it. No two bodies are the same, fucking duh, so here is the best lingerie you should buy based on your body type.
If You Have Small Bust And Wide Bottom, You'll Want A… Babydoll
The coverage helps even out your proportions so both your bust and waist are emphasized in all the right ways. The illusion is all in the lace, so just trust me on this. Play around with the bust area if you'd like more cleavage, or opt for one with no padding at all to keep your body looking lean and voluptuous all the way through.

If You Have Large Bust And Small Bottom, You'll Want A… Lace Teddy
Whether you want to enhance your boobs or kinda just keep them low-key, you'll def want to run to Victoria's Secret for one of their iconic teddies, aka bodysuits. A teddy keeps your upper half looking on-point, while giving you that hourglass shape by narrowing your waist and giving the illusion of a larger bottom.

Victoria's Secret Very Sexy Chantilly Lace Plunge Teddy
If You Have Large Bust And Large Bottom, You'll Want A… Corset
Looking curvy isn't an issue for you, you lucky betch. However, sometimes, making your curves look just right in all the right places *is* the pain in the ass. A corset will be the solution to all of your problems when it comes to feeling and looking v sexual this V-Day. It will perk up your bust, define your butt, and keep your torso looking slender, all at the same time.

Bluebella Cassandra Basque B-DD Cup
If You Have An Hourglass Shape, You'll Want A… Chemise
Honestly, you can wear anything your little heart desires without having a major panic attack, so I kind of hate you. You already know you look phenom in a basic black bodycon, so you'll want a chemise that has the same idea… just more sexy and revealing. It'll hug your curves exactly how you'll want it to, and draw his attention to both your boobs and butt in the best way possible.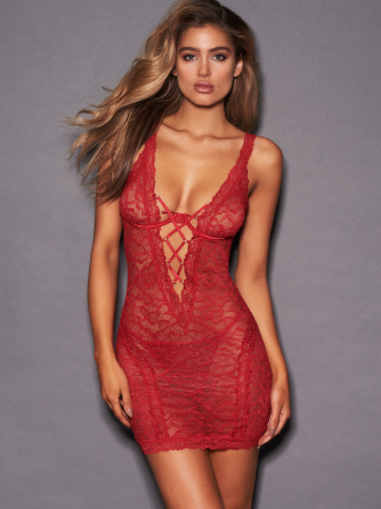 Fredericks of Hollywood Lana Lucia Lace Chemise
If You Have A Small Bust And A Small Bottom, You'll Want A… Push-Up Bra & Cheeky Panties
There's nothing a good ol' push-up can't fix when it comes to turning A-cups into DD lookalikes. To offer as much cleavage as possible *and* make your ass resemble Kim's, you'll want an enhancing set that will make you forget all about the itty bitty itty committee of which you are chairwoman.

Victoria's Secret Very Sexy Fishnet Lace Choker Plunge Bra
Valentine's Day Lingerie That Isn't Ridiculously Expensive
Valentine's Day is coming up! Before you get all gushy (or grumpy) on me, let me remind you that regardless of how you feel about this holiday, it's important to remember what it's really about. Valentine's Day is a consumer holiday, so whether you're in a relationship, scared shitless to DTR or single AF, nobody else wants to hear about your feelings. They just want you to buy stuff. The great news is that if done properly, like every other gift-giving holiday, Valentine's Day is a fantastic chance to make the day all about you and buy yourself some awesome lingerie that you don't actually need. Here are some pieces you should buy and hopefully not ruin in the dryer before the end of March.

This isn't really Valentine's Day lingerie, but if you refuse to wear anything with a shitton of padding, rhinestones, or anything else reminiscent of the Victoria's Secret Bombshell bra you bought sophomore year of high school, it'll do the trick. I'm actually obsessed with this bralette because it's a simple step up from a regular one that you might wear on a daily basis. If you want to use this bralette as one half of a risqué set, Hanky Panky has a ton of "open gusset panties" options to pair it with. Just like, do us all a favor and please never actually utter the words "open gusset panties" IRL.

If you can get past the fact that this bra and undie set looks like the Valentine cards you made for your friends and taped to a fun size Hershey's Krackel in second grade, it's actually pretty cute. The bralette has a subtle underwire so you can have some support without feeling like a fraud. Plus, the racerback detail is always handy to wear with actual clothes. Just be careful with removal, because although front-clasp bras are always touted as being convenient, the truth of the matter is that it just makes it way easier to get trapped in your own bra because you have to slide it off in the most unnatural way ever. Don't like, kill the mood, ya know?

Honestly, the chick who invented babydoll lingerie should be carved into Mount Rushmore or something, because this shit is the move for when you're bloated but still want to look really good. Sidenote: I just Googled it. Her name is Sylvia Pedlar and she actually invented it as a response to fabric shortage during World War II. She totally hated the phrase "babydoll" and also designed sexy easy-to-remove togas for women to wear to bed. She kind of sounds like a bad betch, and even though I'm going to keep calling them babydolls, my bread-loving self would just like to give good old Sylv a shoutout. Anyway, here's a cute babydoll from Victoria's Secret.

We all know shopping for bodysuits can be a fucking nightmare, but this design features plenty of adjustable details that will make things way easier. It laces up the back and has adjustable straps, which is super helpful. Plus, the high leg shape looks amazing on everyone. This bodysuit is also called the Blair, which makes it a favorite in my book for obvious reasons.

If you're the kind of girl who has her shit together enough to know how to squeeze into a lace corset without even a minor injury, then like, good for you, I guess. Personally, I look for the key phrase "slips over head" when reading lingerie descriptions, but to each her own. The fishnet trend is still thriving, and this corset incorporates it in a fresh way. Even the Victoria's Secret copywriter who wrote this description was like, "garters and straps for when you want them," as in, IDK wtf you're supposed to do with those either. Anyway, this is actually pretty sick, so get it.
---
Betches may receive a portion of revenue if you click a link in this article and buy a product or service. The links are independently placed and do not influence editorial content.
The Victoria's Secret Semi-Annual Sale Just Started & Here's What To Buy
We've entered a new year, and thank god, because 2017 was getting on my fucking last nerve. "New year, new me" my ass. More like "new year, same me who impulsively shops with money I can't really afford to blow." Being financially savvy is probs a New Year's resolution for some, so it's a bit coincidental that Victoria's Secret's semi-annual sale kicked off just before the new year began. The semi-annual sale is like, the one time of the year when you can stock up on thongs, push-up bras, and discounted lingerie you'll probably never wear, but buy just because they're on sale. This year's sale takes up to 65% off of a bunch of stuff, bringing in $4 underwear, $10 bras, $15 sleepwear, $5 beauty products, and like, a ton more. Visit your nearest store, or just shop in the comfort of your own home online, duh. Here's a preview of super cute things to buy now.

This is one of their best and comfiest push-up bras. With its "memory fit" padding, it gives you low-key bomb cleavage, a flexible fit, and soft edges that won't pop through your shirt.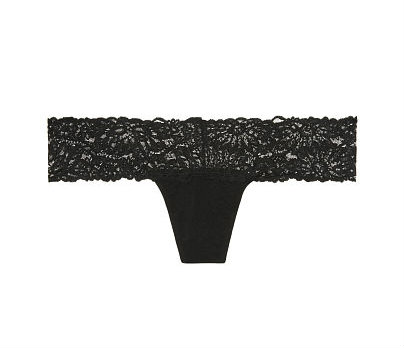 Just your basic thong that you can never have too many of, in as many different colors as possible. Despite the lace, it's a flirty, low rise, no-show style that won't give you panty lines under your leggings, which is obviously a big no-no.

Before we gave a shit about Lululemon, Victoria's Secret had the best leggings of all time. Honestly, they're still pretty high on my list, simply because they last forever without stretching out and make my ass look amazing—basically the only things I ask for in life. These limited-edition mid-rise leggings feature trendy mesh inserts that make any lame outfit look slightly edgy.

I feel like no one wears actual pajamas anymore, unless someone gifts them a set for like, Christmas or something. IDK about you but usually, I find myself sleeping in old sorority T-shirts and hangover sweats. For the nights your heater seems to be broken or as a comfy substitute for laying around, treat yourself to an essential, basic, v soft cardigan.

Victoria's Secret's perfumes are always best-sellers because they smell so fucking good. In a series of mists that take on new twists of our fave scents, this limited-edition fruity floral smell is a serious upgrade to the Pure Seduction we all love. It's literally $5 and yes, I bought like, five (if you care).

I didn't even know VS had bags until last year when I bought my first one (at the semi-annual sale, of course) and received a shit ton of compliments on it. So, naturally, now I buy them more often. We're all constantly in need of a new going out crossbody to hold all of our shit, and this chic all-black style comes with more than enough pockets and a removable tassel. Bless.
The Official Ranking Of The Victoria's Secret Angels
Head Pro will watch the VS Fashion Show this year, just like every year, because he's a sucker. Follow him as he makes mean jokes on Twitter at @betchesheadpro, and tell him how badly this list sucked at [email protected].
Perhaps more than anything, humans enjoy order. That's why, as surely as winter brings 2pm sunsets and misery, it also brings the Victoria's Secret Fashion Show: an institution that endures largely unchanged, persisting by only making slightly fewer alterations than Kim Kardashian's plastic surgeon. The models starve themselves. A safe, bland pop act performs. One of the models has an OMG SO CUTE "improvised" interaction with the musical act if she's fucking him. Someone stuffs their cans into a $2 million bra. The sun rises on another day.
But that's not enough! No, we demand even more order, especially when it comes to judging our fellow humans. That's why, beyond running the same hour-long porno flick for women (that's also porn for men), we're compelled to "rank" the models involved. "But Head Pro, didn't you do this last year?" you might be wondering. "Wait, that link just redirects to this page, this is the same URL, this is all a naked SEO grab, isn't it," a reasonable person might conclude. I don't have answers for that. I definitely voluntarily re-wrote my own list. I'm a Company Man, after all.
It's not especially cool to "rank" human women based on their "hotness" or "how nice their boobs look." I would never do that anyway because I respect women so much that you wouldn't have to ask me if I respect women, because I would come out and tell you I respect women before you even asked. Instead, I will rank them based on their biography responses on the VS website, from least amusing to most.
14. Jasmine Tookes
Victoria's Secret asked all of the Angels what spice they would be, and 90% of them said "cinnamon." That includes Jasmine, who had literally nothing interesting to say. Being pretty but boring is a shitty stereotype, but living up to it gets you on the bottom of the list.

13. Stella Maxwell
Most people pretty clearly identify as a morning or night person, but Stella? Oh, she's a midday person. Her profile is full of contrarian bullshit like that. Righty or lefty? "I'm actually ambidextrous." Pink or red? "I prefer blue, but I guess red if I have to choose." Unlike Jasmine, who is boring, Stella tries WAY too hard to seem cool and different.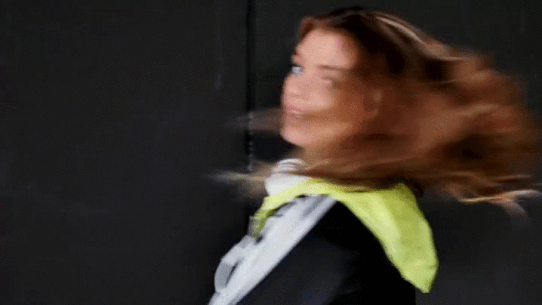 12. Lily Aldridge
Literally every model loves shooting in beautiful locations, but they all hate flying on planes. But really, that's the LEAST glamorous part of the job, not starving yourself or strutting around in your underwear in front of leering strangers? Get some fucking perspective, Lily.

11. Josephine Skriver
Josephine can't live without her phone, friends, family, sleep and food. Well, yeah. You'll die after not eating for about 30 days, and a lot sooner without sleep. Jeez, why do you always have to take things so literally, Josephine?

10. Taylor Hill
Taylor is extremely not here for this shit, and I appreciate it. The most glamorous part of working for Victoria's Secret? "Working for Victoria's Secret." She also wants to jump out of a helicopter with her snowboard, which is pretty fucking metal.

9. Candice Swanepoel
Oh sweet, sweet Candice—such an unrequited life. While most of the models wish they could see the Great Wall of China or some trivial shit, Candice casually drops that her greatest regret is that she hasn't started her "own shelter for abused animals or an environmental protection organization." Extremely same. Also like, you know you probably can start an animal shelter, right?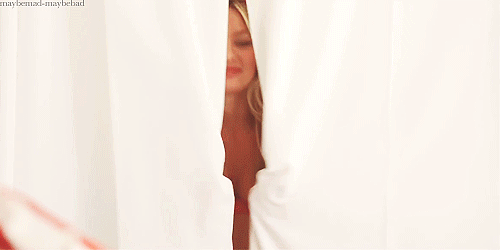 8. Romee Strijd
One thing Romee wishes she could do? Travel stateside with her family. Uhhh you might want to rethink that, girlfriend. I mean have you ever seen an episode of Cops? The U.S. is a trash fire that absolutely deserves everything we've brought upon ourselves.

7. Martha Hunt
Unlike Josephine, who sagely acknowledges that she can't live without the very essences of life, Martha is a little more… metaphorical. She can't live without her dog, purse, family, diamond earrings and favorite watch. She literally listed "dog" and "purse" ahead of family. The honesty is refreshing.

6. Sara Sampaio
Sara is a cool girl who's just like one of the guys. Wanna know how I know? Because she had pancakes for breakfast the morning of her interview, and in fact eats pancakes "all day every day." I call bullshit. She has never so much as smelled a pancake.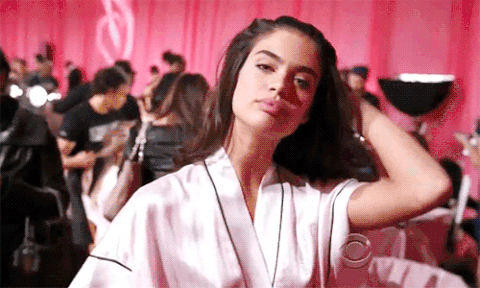 5. Adriana Lima
O.G. Adriana Lima is a simple gal. While other girls want to see the Northern Lights or start entire government agencies, all she wants to do is star in a Quentin Tarantino film. As long as she's down with having her toes sucked, I think that can happen.

4. Elsa Hosk
Does Elsa prefer chocolate or vanilla? "Neither." Goddammit, now I wanna know her deal! What's this woman's hangup with conventional ice cream flavors? Does she only eat sorbet? Is she lactose intolerant? There's nothing sexier in a woman than dessert intrigue, I always say.

3. Lais Ribeiro
What's one thing that Lais would like to accomplish? Literally nothing, because becoming a VS Angel was her only dream, and she's achieved that. Laugh all you want, but when was the last time you accomplished something with such laser focus, Mrs. I've-Been-Thinking-Of-Going-To-Law School-For-Almost-A-Decade?

2. Alessandra Ambrosio
Pink, or red? Lilac! WILDCARD, MOTHERFUCKERS!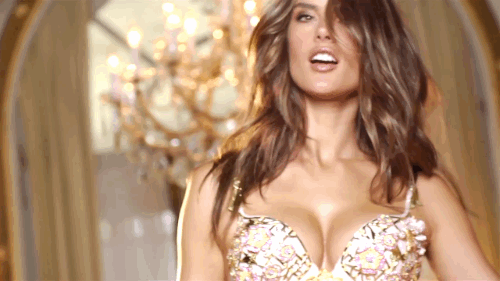 1. Behati Prinsloo
Hey did you know that African native Behati Prinsloo is from Africa, which is where Behati Prinsloo's from? Well, unlike most girls, who picked "cinnamon" as their spice, she grew up on an African seasoning called aromat, so that's what she would be. Because she's from Africa. Which, if true, why is she white?

Head Pro will watch the VS Fashion Show this year, just like every year, because he's a sucker. Follow him as he makes mean jokes on twitter at @betchesheadpro, and tell him how badly this list sucked at [email protected].