The Best Celebrity Responses To The Instagram Privacy Hoax
Internet hoaxes are nothing new, and we've probably all fallen for a scam at one time or another. The thing is, the hoax you fell for was probably one of those chain emails in 2009 that you had to forward to 12 friends or else they would die in a fire. But you'll be glad to know that celebrities are just like us, and they're still falling for the same dumb hoaxes that you believe in middle school.
This week, an old post about Instagram changing their privacy policy to own anything you post resurfaced, and it quickly spread across the platform. People were outraged that Instagram would try to take ownership of their photos and videos, which like, whatever, but it wasn't even real to begin with. I thought it was cute when my friend's mom posted it, but when the A-list celebs started jumping on the bandwagon, I was really just confused. Are these people dumb? I won't list off every single celeb who posted about it, but here are some of the best ones.
Most of the celebs who posted about it have since deleted their photos, because they basically look like clowns. But just as an example of what the hoax looks like, here's what T.I. posted, and it's still up. Personally, I don't really care about the message, but I love the design choices that were made her. The icy blue background is chic AF, and I love how the word "Instagram" randomly gets bigger at the end of the paragraph. T.I. didn't make this, but clearly whoever did has a passion for graphic design.
"Let this serve was formal & FINAL notice on my behalf. Thx in advance." This sounds like one of my college professors emailing me about my late assignment, but like…it's T.I.
Pink posted the message, and made sure to clarify in her caption that she didn't want to offend anyone. I'm not sure who would be offended by anything about this, except maybe the fact that apparently Pink has no common sense? Idk, it's not that serious.

I'm also a big fan of Debra Messing's journey with the hoax. There are more plot twists here than an episode of Will & Grace, and I'm somehow just as entertained. Good to know that Debra Messing gets all her news from Snopes.

Rob Lowe, eternal heartthrob, clearly didn't get the hoax memo, but he couldn't just post the same one as everyone else. Instead, he posted a weirdly blurry, cropped version in which you can't even read the whole message. Way to stick it to the man!
I love Rob's low-key caption of "#word," but the best part of his post were the comments from his son Johnny, who is literally me reacting to anything my parents do online:

I almost fell off my chair at "come get him." But really, do these celebs not have experience dealing with these things? Or like, lawyers to look them over? These people have probably signed hundreds of contracts in their careers, yet they think that posting a janky screenshot on Instagram with a caption like "word" is going to hold up in court? I've watched enough Law & Order to know that this thing would be immediately thrown out by any legal professional.
But while dozens of famous people fell victim to the hoax, others took it as a chance to make some hilarious #content. John Mayer, who has seriously turned into a must-follow on Instagram in the last year, made it clear that he has no problem with Instagram using literally all of his sh*t.
Okay, all of these are things that I didn't know I needed, but now I'm desperate for them. Like, how many meatloaf recipes is John Mayer hiding? What are these woke magic tricks that he mentions? John, the people need answers!!! But actually, the best part is him poking fun at everyone else acting like these screenshot text posts are legally binding, because like I said before, lol.
Ellen DeGeneres also took the hoax as an opportunity for comedy, and a little shameless self-promotion. My biggest unpopular opinion is that I think Ellen is pretty annoying, but I'm not mad at this. Everyone who got tricked by a social media hoax that probably started in 2011 deserves to get trolled, and who better to do it than Ellen and John Mayer?
Did you post this on your Instagram before realizing it was fake? If so, good for you, because now you'll be permanently protected in a court law if someone tries to use your photos against you! But actually, you probably just shouldn't post anything that would be evidence of you committing a crime? Just seems like the safest option to me. Now if you'll excuse me, I really need to go back to being reckless on Instagram, and I don't care who knows.
Images: Shutterstock; troubleman31, pink, therealdebramessing, robloweofficial, johnmayer, theellenshow / Instagram
Why Is Ariana Grande Celebrated For Doing What Taylor Swift Is Mocked For?
Like most sentient Americans, I've spent the past few weeks in a world where Ariana Grande's "thank u, next" is the only soundtrack. It's passed well beyond the point of "great song!" and into the realm of "if I don't get my daily fix, I will probably die." I am certain I'm not alone in this, given that "thank u, next" has shattered multiple records in the streaming world. More importantly to me, the song and its accompanying video have secured Ariana Grande's transition from pop star to icon, from whom every social media nugget and on-screen appearance are nothing short of gospel.
As I've watched (and wholeheartedly approved of) the reaction to "thank u, next," one question continued to bug me. When Taylor Swift sings about her exes, she causes a similar flurry—but one filled with sneering, eye rolling, and the suggestion that she can't be taken seriously as an artist for choosing such diary-like content. Then Grande releases a track in which each of her exes are called out by name, and she's hailed as the ultimate badass for it. As someone who both genuinely loves Taylor Swift's music and feels that 90-95% of songs should be about one's exes, I couldn't help but wonder: why is Grande celebrated for the very thing Swift is mocked for? I've outlined my theories below.
Ariana Grande Is Cool & Confident
Let's be honest—a huge part of the appeal of "thank u, next" is the fact that, given the option, we would all present ourselves like Grande did after a breakup. "Thank u, next" is perhaps the coolest emotion one can evoke when facing an ex—even more so if done with genuine gratitude and while looking insanely flawless. "Thank u, next" is a song we can all caption our pictures with while drunkenly "accidentally" tagging exes, and the worst thing that happens is you've been overly polite to someone who wasted a year of your life. You tag an ex in a pic captioned "got a long list of ex-lovers / they'll tell you I'm insane," and you're not coming back from that so quickly. This brings me to my next point.
Taylor Swift Is Earnest & Emotional
Taylor Swift, almost determinedly, does not put up a "cool girl" façade when she sings about her exes. She painfully scrutinizes where it went wrong, often down to the minute of their breakup. She lingers on their ultimate incompatibility, mourns for the good times, and explicitly details the extent to which both she and her ex will suffer for this loss. Swift is, in my opinion, a far more realistic version of what you look like after a breakup. Contrary to what Grande's rom-com mash-up video would have you believe, most people do not soar from broken engagements feeling validated in all of their choices and loving themselves like never before. They come out feeling lost, broken, and all too likely to dwell on all the most unhelpful and unattractive things.
In other words, they look like this: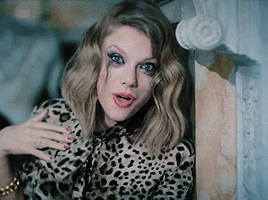 Not this: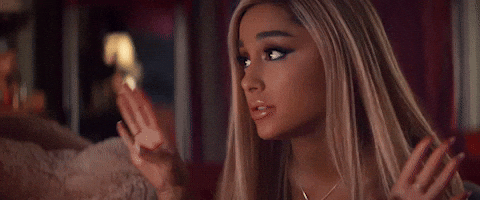 So, if Swift is ultimately more relatable, shouldn't that mean more critical success? F*ck no! Please. Name the last time someone wanted an honest reflection of themselves, particularly if it's unflattering. From the bathroom scale to the pop soundtrack of your life, you want to be fed beautiful lies. People yell at Swift for being vulnerable about her exes the same way you yell into the mirror the morning after drunk-dialing your own ex 12 times the night before. Swift isn't critiqued in spite of being relatable; she's attacked precisely because of it.
Ariana Grande Is Gracious & Direct
First and foremost, we have to acknowledge that Grande takes the high road with "thank u, next." She betrays not one scrap of vitriol toward her exes, talks no sh*t about them or the relationship. She simply thanks them for their time, and reaffirms her commitment to herself. So, that alone is easier to get behind than one of Swift's "remember those three minutes in 2004 when you said we would die together" tirades.
On top of that, there's the fact that Grande seems to have no fear of confrontation (can't relate). She names each of her exes plainly, and even gave many of them a heads-up before the song's release. So, if her exes themselves don't have an issue with the song, it's a little harder for the general public to decry it.
Taylor Swift Is Petty & Secretive
Swift, on the other hand, does everything short of attaching a treasure map to each album with hints to which lyric refers to which ex-boyfriend. Yes, the national obsession with tracking those connections, and stalking her love life in general, has gotten totally out of hand. But when she describes the relationship down to the month ("Back to December"), memorable holiday (4th of July), eye color (too many to count) and so on—it's a little hard not to engage. Add to that the fact that she decidedly doesn't take her exes' feelings into consideration on this—and given the contentious nature of many of her songs, it's not hard to see why.
To clarify, I'm not in any way saying that artists should have to poll their exes before releasing a breakup track. The world would be a much sadder place if that were the case. I'm just saying that Swift's refusal to do so—and Grande's respective decorum toward exes—makes Swift the much easier target to criticize. Basically, Grande is doing all the things you're supposed to do after a breakup; Swift is doing all the things you hope people never find out about after a breakup. And one of those girls will get dragged a lot harder than the other—it's just a fact of life.
Moral of the story here? We should all try to be more like Ariana Grande. JK—you guys knew that coming in. But honestly, that is the hidden message behind the song's unequivocal success. When Swift sings about her exes, she does it emotionally, vindictively, and evasively. She speaks about her exes with all the bitterness of someone still deeply invested in the relationship, or at least actively wounded by it. When Grande sings about her exes, she's singing from the point of view of someone who's moved on—and ultimately, just singing about herself. So yeah, do be more like Ariana Grande. Move on from relationships that didn't work, stop emotionally investing, and celebrate yourself. Apparently, the world has a much harder time tearing that down.
Images: Giphy (2)
8 Celebrities Who Love 'The Bachelor'
Celebrities, they're just like us! They get divorced. They abandon social media every so often after realizing how much people suck. They get caught talking sh*t…sort of. Oh, and they waste countless hours of their lives getting wine drunk every Monday and watching The Bachelor. Just, you know, probably with better wine. Who amongst the rich and famous has the same sordid reality TV tastes as you? All the ones you would expect, TBH. I'll give you a guess: a whole lot of white women, and a few men who, at times, might as well be white women. Here are some celebrities who watch The Bachelor.
1. Allison Williams
It turns out The Bachelor franchise has produced at least one viable relationship: Allison Williams and her husband, Ricky Van Veen. They met at a Bachelor viewing party (why) and then got engaged at the same party just three years later (WHY). Wow. Can you imagine having to explain that to your children? "Mommy and Daddy fell in love while watching 13 blonde girls named Lauren get drunk and scream at each other in sequin ball gowns….for love."
2. Anna Kendrick
This should come as no surprise, considering Anna Kendrick is still smack dab in the middle of her infinite campaign of being the most relatable celebrity of all time. She tweets weird things! She hates other people! She eats sh*tty food! She watches The Bachelor, and by extension, is also subject to countless SugarBearHair Vitamin ads.
Kaitlyn can do better. Like if my boyfriend left me for her, I'd get it. #TheBachelor

— Anna Kendrick (@AnnaKendrick47) March 3, 2015
3. Ryan Reynolds
Always an entrepreneur, Ryan Reynolds managed to combine his (questionable) love for The Bachelor with some shameless self-promotion by live-tweeting the premiere of Ben Higgins' seasons with the hashtag #DeadpoolOnTheBachelor. The Venn diagram of women who watch The Bachelor and women who love Ryan Reynolds is, in fact, a circle, so this was a wise move on his part.
4. Amy Schumer
Amy Schumer popped up on a group date episode during Kaitlyn's seasons of The Bachelorette, which immediately earns her a place on this list. I can see her being the friend at the viewing party who pretends to hate it the entire season, but ends up crying during the finale when Peter Kraus has his heart broken into a million pieces on national television her favorite ends up going home.

5. John Mayer
John Mayer may be the most relatable person on this list of celebrities who watch The Bachelor because he harbors a crippling addiction to show but is physically incapable of watching an entire two hour episode. Honestly, this is the hottest take of 2018. Somebody call The Cut. They're probably not too busy these days. His favorite part? Girls crying in helicopters.  "If you get tears in flight, that is prime stuff." What? Everyone has their kink.
6. Sarah Hyland
There are Bachelor fans, and then there are Bachelor Fans. Sarah Hyland has secured a lauded spot in the second category. Not by hosting some viewing parties amongst her friends or starting a Bachelor bracket in her office. Not even by being one of those people who own Bachelor-themed clothing (looking at you, Kaley Cuoco). No, Sarah Hyland has transcended all those benchmarks and snagged herself a Bachelor alum to date: the criminally under-appreciated during his season, Wells Adams. The two are cute as hell and we're over here just wondering when Sarah is going to release her how-to book.
7. Adam Scott
Ben Wyatt watches The Bachelor and therefore you should watch The Bachelor. Furthermore, Ben Wyatt refuses to feel guilty about watching The Bachelor. You hear that, ladies? 2019 is the year we loudly and unapologetically rep the sh*tty things we love.
8. Dakota Fanning
I would have added Dakota Fanning to this list even without proof, solely because she looks like the epitome of a Bachelor fan. I hate to pigeonhole the poor thing, but I'm going to. Dakota Fanning likes The Bachelor. Dakota Fanning likes pumpkin spice lattes (but like….healthy ones). Dakota Fanning has a pair of UGGs in the back of her closet that she only breaks out on really desperate occasions because, f*ck it, it's COLD. In short, we are all Dakota Fanning.
Images:  Giphy (1); @AnnaKendrick47/ Twitter; @wellsadams/Instagram
The Twisted Timeline Of Scheana Shay's Relationships
Scheana Shay and Rob Valletta are a confusing couple for many reasons. Mostly, for the reason that he seems to barely tolerate her while she worships him like a tiny, water-sporting god. Their timeline, however, is nearly as confusing as why either of them stays in this relationship. On Monday night's episode (recap here), Rob announced that he and Scheana have been "dating for 10 years." His definition of dating seems admittedly flawed, given his addition that "she was married for six, so we weren't talking." But then again, marriage has not historically been a dealbreaker for Scheana, dating-wise, so Rob's comment seems worth investigating. Here's a definitive timeline of Scheana Shay's relationships.
John Mayer
John Mayer has dated everyone from Taylor Swift to Kim Kardashian (literally), so this is less than surprising. But yes, our very own Scheana Marie had a brief (under a month) fling with Mayer back in 2009. According to the Daily News, Mayer broke it off because she was too public about their relationship. Specifically, she called him "like, a dork" to Young Hollywood, and Mayer dumped her immediately, demonstrating his Arie-level sensitivity. The rest of the John Mayer coverage is pretty good evidence that Bravo ran out of ideas 5 years ago. (Tarot card readings and ruined birthdays are heavily featured.) Mayer's reps also apparently suggested that Scheana was "delusional" and the singer "laughed off all of this." Ouch, but kind of seems legit?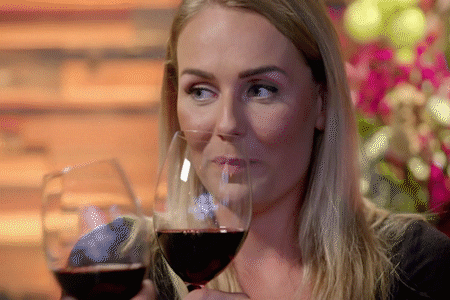 Eddie Cibrian
In 2013, Scheana says she met Eddie "seven years ago" (2006, for the mathematically challenged). "Six or eight months" after that, she temporarily broke it off when the whole "he's married" thing first came up. But then, "one night after work" (thanks for the attention to detail, Scheana, I need DATES), they make up. You know the drill: boy says his marriage is over, girl knows he's lying, girl sleeps with him anyway. Romantic stuff. "Shortly" after that, Scheana reads more about his marriage, gets pouty, and ends things for good. (A different article cites their relationship as 2006-2009. So I guess homeboy put over a year between the "I'm married" conversation and the "not really tho" follow-up. Bold.)
Is this information as helpful as, say, timestamped screenshots? No. But that's 2006 for you. At least we can add to the extensive pile of evidence that she has always been a delusional dater.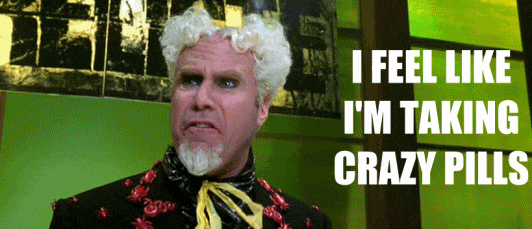 Michael Shay
Technically, Shay should be listed first. The two met in high school, where she was a cheerleader (of course) and he was a football player (really?). The couple married in July 2014, and divorced in November 2016. According to most timelines, they'd been dating for three years when they got married—giving Scheana plenty of time between 2009 and 2011 for that fictitious relationship with Rob. I'd devote more time to this section, but it was literally a televised event for five years. Keep up.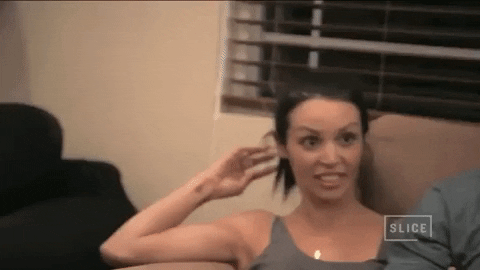 Rob Valletta
Now we get to the interesting part. According to this Page Six article (v legit), Scheana claims to have met her boyfriend 10 years ago, in 2006. Even back then, Scheana remembers being desperately thirsty smitten, claiming she broke things off because Rob was "the guy you marry, not the guy you casually date at 21." However, you'll recall from like, two paragraphs ago that 2006 is also the year Scheana met Eddie Cibrian. So let's just say it's possible that that was more of a factor in their breakup.
As for the years between 2006 and 2017? There's literally almost nothing. A random source claims the two "supported each other through the years," but like, the same could be said of my ADD and anxiety. It doesn't mean two people even like each other. Valletta says similarly meaningless crap, like this week's announcement that he and Scheana "have cared for and supported each other for 12 years." (Again, 2018–12 = 2006, so they're really getting their stories straight on the year at least.)
As we all know, Scheana and Rob broke up in October 2017. So it seems like they at least had significant overlap with Eddie Cibrian—but not much else is clear. More than anything else, I've learned that "facts" and "Scheana Shay's relationships" do not mix. It's partially because Scheana paints fiction over her past to go with whatever relationship she's currently in (e.g. saying she was thinking of Rob on her wedding day with Shay). And it's partially because half of Scheana's affairs are so scandal-ridden that the men refuse to comment. But mostly, it's for the same reason that mapping out your relationship with your first-ever freshman hookup would be impossible. Two hot people who keep each other in their lives as long as they continue finding each other hot tend to have a messy paper trail. I have a feeling Scheana and Rob fit that description.
Images: Giphy (3); Rob Valletta / Instagram
All The People Whose Reputation Taylor Swift Tried To Ruin In Honor Of 'Reputation'
As a long time listener of Taylor Swift's music, I've learned a lot from her over the years, like how to only date emotionally unavailable men or how to act like a psycho when dating said emotionally unavailable men. Or that true friendship is hard to come by, especially if you're looking for friends who collectively weigh the same as of one of your thighs. But tbh her most valuable life lesson had nothing to do with friendships or men or trying to make bangs happen for four fucking years, but rather how to live your best life as a petty fucking asshole. Because if there's one thing Tay knows how to do, it's how to be petty AF. Not all heroes wear capes, people. We're mere days away from the release of Taylor's newest album, Reputation, and I for one cannot wait to see who else she's about to shade the fuck out of for the entire world's entertainment. Seriously, sounds so lit. So in honor of this momentous occasion, let's take a look back at all of the reputations Taylor has ever tried to ruin, because we all know that's the main goal of every fucking thing she's ever written.
Camilla Belle
Camilla was one of the first entries in Taylor's burn book people to make herself an enemy of Taylor's, and she did it way back in 2010 when Taylor was still just a girl with a guitar and a hair crimper. #TBT. Camilla made the mistake of stealing Joe Jonas away from Taylor, because yes, you heard that right, this entire feud started over Joe fucking Jonas. In typical petty fashion, Taylor didn't want to directly hash it out with Camilla and instead wrote a song about the whole thing called "Better Than Revenge", where Taylor called her the nastiest skank bitch she's ever met and to not trust her because she's a fugly slut "an actress" who is "better known for the things on the mattress." Ah, slut shaming. It's so creative, so innovative, so blatantly insecure, and goddamnit that's a catchy tune. I'm sure Camilla holds nothing against Taylor now, especially not when Taylor likes to incorporate the phrase "uplifting women" into every one of her awards speeches ever.

Nicki Minaj
Remember when Twitter was just an outlet used by celebs to publicly shame one another for us peasants' personal entertainment and not used by the person running our country to threaten other countries that happen to have a massive amounts of nuclear weapons? Yeah, neither can I. But back in the day in 2015, Nicki Minaj used it to call out Taylor's win at the VMAs for Best Music Video of the Year. She said, and I quote, "If your video celebrates women with very slim bodies, you will be nominated for vid of the year." Which feels like a very fair assessment of the world we live in. But, similar to how I think everything is about me always, Taylor took this tweet v personally instead of seeing the comment for what it really was: a statement about the racist white patriarchal society we live in. Taylor immediately tweeted back with "I've done nothing but love & support you. It's unlike you to pit women against each other. Maybe one of the men took your slot." Wowwww. Sick burn, Tay! Almost as sick as the haters gonna hate, hate, hate. What will you come up with next??

Katy Perry
Tbh I was totally into this public shaming because I can't fucking stand Katy Perry, and also, it resulted in the making of "Bad Blood", which is still one of my all-time favorite Taylor Swift songs. No one knows exactly what went down between Katy and Taylor, though from this interview in Rolling Stone I can surmise the following happened:

Taylor was, of course, the girl with vintage skirt, while Katy was Regina George. No seriously, that's basically how it went down according to Taylor so that's obviously a factual account. After the "Bad Blood" music video came out, Taylor got criticized for shitting on more females in the industry, but like, she got a Grammy out of it and all Katy got was that tragic pageboy haircut, so who was the real winner here?
Kanye West/Kim Kardashian West
I literally can't talk about this whole Kanye-Taylor-Kanye Again-Taylor Again-Kim Kardashian conflict any fucking more because I do not have enough hours in my day to outline this entire shit show for you again. I actually have subreddits to troll shit to do. Can I please be excluded from this narrative? Basically, Taylor has been feuding with Kanye West since 2009, when Kanye acted like a fucking insane person and tried to ruin Taylor's VMA's speech. Since then they've gone back and forth to see who the bigger asshole is. Kim K even jumped on the bandwagon because she is thirstier than me on a Saturday at 1am drunk swiping through my Bumble matches when it comes to drama. After #SnapGate2016, Taylor retaliated with her new song, "Look What You Made Me Do". In the song, she's out for fucking blood with literally everyone who has ever wronged her (inspiring), but she seems to personally attack Kim and Kanye with lines like "I don't like your tilted stage" and "I don't like you." Fucking savage. I have no idea how Kimye will recover from this.

John Mayer/Harry Styles/Calvin Harris
I'm grouping all of her exes together here because, again, I need to troll the stars of Riverdale on Instagram have other important shit to do. That said, I'm pretty sure the breakups went something like this: cheated on her, cheated on her with Kendall Jenner, refused to take anymore #couplegoals pics for the Insta so she dumped him. I paraphrase. Honestly, I can't fault the girl for wanting to roast her ex boyfriends in front of the entire fucking world, because this is actually what I also do after every single breakup. It's v cleansing. It's either that or report their tagged photos with the new girlfriend as "offensive material" to Instagram HQ. Ya know, either/or.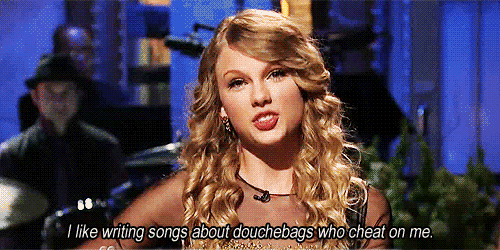 Anyone Born In The Year 1989
I guess Taylor decided to take a break from shitting on all of her ex-boyfriends and went after an enemy more manageable than Hollywood's entire male population: anyone born in the year 1989. That's right, Taylor tried to trademark a year in which millions of people were born just so no one would "rip off her merch." *slow claps* I aspire to be this petty. Do you think she teaches a class? I'd love to know how I can go about trademarking 1992.

The level of pettiness Taylor Swift uses in her every day life is truly inspiring tbh. Here's hoping that one day I'll feel confident enough to literally shade every human being who has ever breathed near me instead of just anonymously blasting them in my articles. In the meantime, I can't wait for Reputation! Who else thinks Taylor wrote a last-minute bonus track to talk shit about her bff going back to her shitty ex? *cough* SELENA GOMEZ *cough* Fingers crossed!
Every Ex-Boyfriend Taylor Swift Has Ever Written A Song About, Proving She's Psycho
If there's one thing we all know about Taylor Swift, it's that she loves writing songs about the A-listers she's fucked dated. And that she's annoying. Okay, that's two things. Whatever. While we know that each and every one of Taylor's lyrical roasts are about some real man out in the world, it can be hard for anyone but Taylor's most dedicated stans to keep together who she's dated and when, let alone which songs correspond to their breakup. Given that Taylor Swift's love life is a literal rubix cube of hookups, it can be hard to figure out which of Taylor's boyfriends each of her songs is about. Like, when was she dating Joe Jonas again? Was that really NINE years ago? Has Taylor Swift really been famous for the entirety of my adult life? How can one person be so annoying yet so good at writing breakup songs?
Well, I can't offer you an explanation for the last one, but what I can offer you is a detailed timeline of all of Taylor's exes and the songs she wrote about them, because I have way too much time on my hands, apparently. Use this info to wow your friends at a party, or make them concerned for your mental health. Either way, it's free attention.
Taylor Swift, 2006

Taylor Swift's debut album, from back when she was a country star or whatever, is mostly about the high school guys she dated who people only know about now because Taylor became so famous. Still, this album was a pretty good precursor to all the take-downs of her celebrity boyfriends yet to come. In fact, we actually know a surprising amount about the boys in this album, all because they made the mistake of dating Taylor Swift when she was in high school.
"Picture To Burn"
ABOUT: Jordan Alford
WHO HE IS: High school boyfriend
THE EVIDENCE: Friends have said the video "contained references to their relationship." Because just writing a song about someone is not enough.
"Teardrops On My Guitar"
ABOUT: Drew Hardwick
WHO HE IS: High school crush
THE EVIDENCE: Well I mean, she literally says his name at the beginning of the song. Bold move for a not-yet-famous 16-year-old with crimped hair. Taylor truly has been insane for years.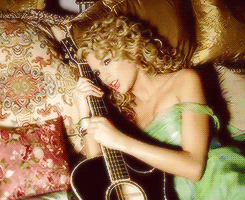 "Our Song"
ABOUT: Brandon Borello
WHO HE IS: Longterm High School Boyfriend, he and Taylor dated for like, a very long time apparently.
THE EVIDENCE: Originally performed at HS talent show when the two of them were dating. You know, before she realized she could start getting with Jonas brothers and shit.
"Should've Said No"
ABOUT: Sam Armstrong
WHO IS HE: HS boyfriend who cheated on her. Little did he know that the girl he was cheating on would become a mega famous pop star known for her epic breakup anthems.
THE EVIDENCE: In the liner notes for this song every S A and M that are in order were capitalized because Taylor Swift is nothing if not a shady, shady bitch who lacks subtlety.
"Tim McGraw"
ABOUT: Brandon Borello
WHO HE IS: Again, this was her longterm high school boyfriend who may or may not be the only ex that Taylor Swift actually likes.
THE EVIDENCE: Lyrics about breaking up for college, which they did. I guess the only way to escape Taylor's rage is to break up mutually, for geographic reasons.
Fearless, 2008

Fearless still falls into Taylor Swift's pop-country phase, but also represents a definite shift in her dating habits because it was released after her first major celebrity relationship with Joe Jonas. It would be only A-lister for Taylor from here on out.
"Fifteen"
ABOUT: Brandon Borello
WHO HE IS: Her longeterm high school boyfriend, again. Taylor clearly was still hung up on this relationship despite the whole "getting super fucking famous" thing. Maybe the reason Taylor can't seem to hold down a relationship is because her true love was Brandon the whole time? Just a thought.
THE EVIDENCE: This is who she was dating when she was 15 so yeah the song is about him.

"Hey Stephen"
ABOUT: Stephen Liles
WHO IS HE: Some musician who toured with Taylor and is part of the country duo Love & Theft. This was clearly Taylor's first attempt at celebrity dating, but I think we all knew she could do better.
THE EVIDENCE: His name is literally the title of the song.
"Forever & Always"
ABOUT: Joe Jonas
WHO IS HE: Arguably the hottest Jonas brother, Joe was Taylor's first big celebrity relationship. The two dated from July 2008 to October 2008 at which point Joe dumped Taylor over the phone. Big mistake, Joe. Huge.
THE EVIDENCE: Lyrics about "staring at the phone" after Taylor had gone all over television to tell people Joe had dumped her over the phone. Clearly she wanted people to get the reference. Very subtle, Tay.
Speak Now, 2010

By 2010, Taylor is still fucking with the country vibe, but has fully converted to only dating celebrities. In the two years between 2008 and 2010, Taylor had already gone through one Jonas brother, a Glee castmember, one of the Twilight guys, and an alcoholic John Mayer. Girl clearly had an agenda, and honestly her ability to cross pop culture heartthrobs off her "to do" list is kind of inspiring.
"Mine"
ABOUT: Cory Monteith
WHO HE IS: Late great star of Glee. RIP.
EVIDENCE: Before Cory and Leah Michele were a thing, he had a month long fling with Taylor Swift. And a month is all Taylor needs to write a song. This one is about a boy she barely knew, and many people think she's referring to Monteith.
"Back To December"
ABOUT: Taylor Lautner
WHO HE IS: The werewolf from Twilight who falls in love with Kristen Stewart's baby in the end.
EVIDENCE: Okay, so this is a bit of a journey. Basically, Swifties think this song was meant to be an apology from Taylor S to Taylor L after they'd just broken up because when Taylor S performed this song at the AMA's she added "it's too late to 'pologize" at the end, which taken to be a reference to a parody video Taylor L made for "Apologize" by One Republic around that same time. Like I said—a rubix cube of hookups.
"Dear John"
ABOUT: John Mayer
WHO HE IS: Katy Perry's ex.
EVIDENCE: As we all know, 20-year-old Taylor Swift briefly dated thousand-year-old John Mayer from December 2009 to February 2010, which would eventually spawn the Katy Perry/Taylor Swift rivalry of today (anybody who believes that shit is about a backup dancer is playing themselves). The song both has John's name in the title and refers to the pair's age difference, so I think it's pretty safe to say this one is about John Mayer. Also John Mayer told Rolling Stone the song "humiliated him" which is hilarious considering he had no shame in dating a woman only two years out of high school.

"Better Than Revenge"
ABOUT: Joe Jonas
Evidence: If you thought Joe Jonas was going to get away with leaving Taylor for actress Camilla Belle, then you don't know Taylor Swift at all. This song goes in not only on Jonas, but his new girlfriend, with lyrics referring to an "actresses" who's "better known for the things that she does on the mattress" (sick burn, Tay!) and the line "she underestimated just who she was stealing from," which is honestly probably very true.
"Last Kiss"
ABOUT: Joe Jonas
EVIDENCE: Joe Jonas, you done fucked up now. JJ had to learn the hard way that you do not dump Taylor Swift on the phone for some rando actress without having any less than three pointed breakup songs about you. The timeline of relationship vs. when song was released points to this one being another dig at Joe.
Red, 2012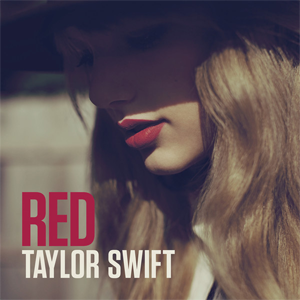 Red was the first album where we see Taylor make the full shift from country star to pop artist, and honestly, it's one of her best. Taylor had also had two more years to grow her celebrity fuck list, which is why Red has pound for pound the most songs about the most celebs than any of her previous or later works. Taylor had fully established her reputation as the breakup queen at this point, and Red is basically her just leaning wayyyy into it.
"State of Grace"
ABOUT: Jake Gyllenhaal
Who He Is: Maggie Gyllenhaal's brother who got to hook up with Heath Ledger in that one movie.
EVIDENCE: Jake Gyllenhaal and Taylor Swift dated from October 2010 to January 2011, which is pretty long in Swift years. As such, basically every song on Red is about Jake Gyllenhaal. The lyric "Twin Fire Signs and Four Blue Eyes" gives this one away. Jake and Taylor both have blue eyes, and they're both Sagittarius, which is a fire sign.
"Treacherous"
ABOUT: Conor Kennedy
WHO HE IS: A fucking Kennedy.
EVIDENCE: From July 2012 – October 2012, Taylor decided to move away from celbrity A-listers to literal American royalty by dating a Kennedy, and she promptly fucked that relationship right up. The two broke up after reports that Taylor came on wayyyy too strong (the prospect of being the next Jackie O was too much for Taylor to handle). Taylor reportedly straight up followed Conor via private jet to his family vacation on Hyannis Port. T-Swizzle literally bought a house in Hyannis Port, the Kennedys' favorite vaca spot. The lyric "I'll follow you home" is supposed to be a (very creepy) reference to this event.
"I Knew You Were Trouble"
ABOUT: Harry Styles
WHO HE IS: Hottest guy in one direction who isn't Zayn Malik.
EVIDENCE: Taylor gave this one away when she performed the song at the Grammy's and used the opportunity to show off her mock British accent (needs work, btw). Then, in case Harry didn't get the message, she went on TV and said of the performance "It's not hard to access that emotion when the person the song is about is standing off to the side of the stage watching." Also, Harry Styles is totally trouble, and you would know it if he walked in.

"We Are Never Getting Back Together"
ABOUT: Jake Gyllenhaal
EVIDENCE: One of Red's biggest his is also another one about Jake, and it's fairly obvious. She references his indie band directly here. Also they had like, just broken up. Plus, Taylor stans say that a scarf featured in the music video is identical to one Swift wore on date with Jake. Sidebar: If you're so into Taylor Swift that you notice something like this, you are disturbed.
"All Too Well"
ABOUT: Jake Gyllenhaal, again
EVIDENCE: It's this scarf shit again! This song refers to a "scarf" left at "your sister's house," which I guess is a reference to a scarf that Taylor left at Maggie Gyllenhaal's house. Very deep.
"Everything Has Changed"
ABOUT: Conor Kennedy
EVIDENCE: As you may or may not know, Taylor Swift has taken to hiding messages in the liner notes of her CDs. This made more sense when people were actually buying CDs, but whatever. The hidden liner note message for this song reads "HYIANNIS PORT," which is a misspelled version of "Hyannis Port," aka the place where 22-yea-old Taylor Swift stalked 18-year-old Conor Kennedy until (we assume) he dumped her out of fear.

"The Last Time"
ABOUT: Jake Gyllenhaal
EVIDENCE: Okay so Taylor Swift must have really, really liked Jake Gyllenhaal. I mean, he's cute and all but like, is he 4+ songs on what is arguably your best album cute? IDK. Swifties say this song is about Jake because of the lyric "Put my name at the top of your list," since Jake had been linked to both Rachel Bilson and Anna Kendrick at the time.
"Holy Ground"
ABOUT: Joe Jonas
EVIDENCE: Just when you thought Taylor was over the whole Joe Jonas dumping her on the phone thing, she's fucking not! This song is all about NYC, and at the time Joe was her only NYC-based boyfriend. You do the math.
1989, 2014

I think we have all had at least 2-3 good angry public cries to 1989 since the time it has come out. If not, you're probably dead inside, and I commend you for it. This album was the nail in the coffin for Taylor's "country girl" image as she went full pop star and honestly, we didn't hate it. 1989 is full of amazing breakup tunes, but there's actually a surprising lack of info regarding who each of these songs are about.
"Welcome To New York"
ABOUT: New York
WHO HE IS: The greatest city in the world.
THE EVIDENCE: New York City literally paid Taylor Swift to write a song about them, because there totally aren't enough songs about New York. Hard to tell who is more desperate here.
"Blank Space"
ABOUT: ????
WHO HE IS: ????
THE EVIDENCE: I only put this here because, given that "Blank Space" is one of the biggest singles off the album, it's kind of crazy we don't know who this one is about. Could it be about Taylor's breakup with the public's favor, after we all wised up and realized she's fucking insane? That's just my theory. If you have any info re: "Blank Space"'s mystery man, please forward them to the Senate Intelligence Committee immediately. The people demand an investigation.

"Style"
ABOUT: Harry Styles
THE EVIDENCE: I mean, the song is called "Style." Also, the lead in the music video looks exactly like him.
"Out Of The Woods"
ABOUT: Harry Styles, again
EVIDENCE: Harry Styles is the big winner for 1989. This song refers to paper airplanes, which is probably a reference to the matching paper plane necklaces Taylor and Harry had while they were together (barf), also she talks about "snowmobiles," which is apparently something they did together.
"Bad Blood"
ABOUT: Katy Perry
WHO SHE IS: Hillary Clinton's campaign chairwoman/pop star with boobs.
EVIDENCE: I know they never dated, but Taylor Swift is literally obsessed with Katy Perry, so it's almost like they did. Everyone knows this song is about Taylor's feud with KP over John Mayer a backup dancer. And the whole girl gang music video thing was obviously an attempt to show Katy and the world who is more popular. Pettines Level: High.

As you can see, Taylor Swift is both a lyrical genius, and a fucking delusional psychopath. Who has the time to hide so many clues in so many songs? But you know what they say, "the more batshit the betch, the better the pop album." So how did everything shake out, numbers-wise? Congrats to Joe Jonas and Jake Gyllenhaal for tying for first place with 4 songs apiece. Honestly, you're in incredible company. Though of course, they could always be knocked out of first if Taylor's next album turns out to just be a 12 song manifesto about her relationship with Tom Hiddleston. Sounds horrible but, knowing Taylor, she'd find some way to make the whole thing catchy AF.
Katy Perry & Ryan Phillippe Deny Dating Rumors By Flirting Shamelessly, Fooling No One
As we all know, Katy Perry and Orlando Bloom are broken up, as evidenced by Katy Perry's new "I'm Going Through A Breakup" pixie cut. So which heartthrob nobody has cared about since 2005 will Katy Perry take off the market next? Should we pull Shane West out of retirement? Maybe give Ben Mckenzie a call? I know Josh Hartnett isn't doing anything.
Nope, it looks like the most viable option for Katy Perry to continue to crush our high school selves' heart is Ryan Phillippe who, like any man who has caught feelings for a woman, took to Twitter this week to declare that he and KP are not dating. Because there is no better way to let the world know that you're not dating someone than to "jokingly" tweet about it, because the idea is soooo funny to you. Ryan Phillippe is basically every dude who has ever casually mentioned how "everyone" thinks that you're dating just to see how you react, and then acts totally shocked if you show interest. Seriously, look at this shit:
I AM NOT DATING KATY PERRY. BARELY KNOW HER. PLEASE STOP FLYING HELICOPTERS OVER MY HOUSE. SHE IS NOT HERE.

thx

— Dr. Philz (@RyanPhillippe) April 10, 2017
Oh really, Ryan? Paparazzi are "flying helicopters" over your house looking for Katy Perry? How do you even know what the helicopters are looking for? Maybe they're a search party trying to locate your career, which hasn't been seen since the last time we had a republican president. Predictably, Twitter was not buying this fuckboy-esque behavior from Phillippe, and pointed out the obvious:
@RyanPhillippe THATS WHAT SOME1 WHO HAS KATY PERRY IN HIS BASEMENT WOULD SAY…..

— jonesy (@flyboy4014) April 10, 2017
Okay but here is where shit gets interesting because, as we know, Katy Perry is one of the most extra pop stars in existence and boasts a Taylor Swift level roster of A-list ex boyfriends (literally, considering they both dated John Mayer). KP, instead of doing what any self-respecting person would do and ignoring Phillippe's obvious thirst trap, did what most post-breakup betches would do and decided to fuck wit it:
Can u let me out of this basement pls? https://t.co/I2WKOsIxak

— Katy Perry (@katyperry) April 10, 2017
So now here we have two very famous (or, used to be very famous) individuals who are on Twitter telling people that they're not dating but are also simultaneously hardcore flirting for all of the world to see. Do these two think we're fucking dumb? I haven't put thousands of hours into stalking my ex's mentions to not recognize when two people are flirting online. Please do not insult me this way. Of course, Phillippe, who hasn't been relevant a day since he stopped being Reese Witherspoon's husband, responded immediately:
@katyperry never

— Dr. Philz (@RyanPhillippe) April 11, 2017
And then, because Katy just couldn't resist going back and responding to the original tweet…
Hi, nice to meet you, sorry bout that @RyanPhillippe carry on, lol.

— Katy Perry (@katyperry) April 10, 2017
There is a 90% chance that Phillippe slid directly into Katy Perry's DMs after this tweet was sent, and the two of them are vigorously sexting at this exact moment. Seriously, you don't joke about kidnapping a woman and keeping her in your basement unless you really like her. Beauty And The Beast taught us that. This Twitter convo has all the trademarks of a celeb romance in the making. Katy Perry is obviously trying to come off as a "cool girl" here, using a casual, lowercase "lol" to show that she is emotionally distant, though those of us who study in Textology know that the only way that she could show that she is more interested would be to say "k" and sign off for a while. Phillippe's interest is a given because, literally what else is he doing right now? Serious question.
Now please excuse me while I find someone to bet on wedding dates online with me. I give it six months.