Scheana Shay and Rob Valletta are a confusing couple for many reasons. Mostly, for the reason that he seems to barely tolerate her while she worships him like a tiny, water-sporting god. Their timeline, however, is nearly as confusing as why either of them stays in this relationship. On Monday night's episode (recap here), Rob announced that he and Scheana have been "dating for 10 years." His definition of dating seems admittedly flawed, given his addition that "she was married for six, so we weren't talking." But then again, marriage has not historically been a dealbreaker for Scheana, dating-wise, so Rob's comment seems worth investigating. Here's a definitive timeline of Scheana Shay's relationships.
John Mayer
John Mayer has dated everyone from Taylor Swift to Kim Kardashian (literally), so this is less than surprising. But yes, our very own Scheana Marie had a brief (under a month) fling with Mayer back in 2009. According to the Daily News, Mayer broke it off because she was too public about their relationship. Specifically, she called him "like, a dork" to Young Hollywood, and Mayer dumped her immediately, demonstrating his Arie-level sensitivity. The rest of the John Mayer coverage is pretty good evidence that Bravo ran out of ideas 5 years ago. (Tarot card readings and ruined birthdays are heavily featured.) Mayer's reps also apparently suggested that Scheana was "delusional" and the singer "laughed off all of this." Ouch, but kind of seems legit?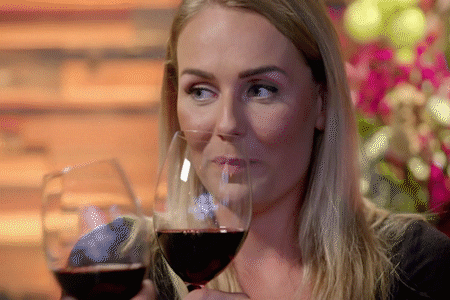 Eddie Cibrian
In 2013, Scheana says she met Eddie "seven years ago" (2006, for the mathematically challenged). "Six or eight months" after that, she temporarily broke it off when the whole "he's married" thing first came up. But then, "one night after work" (thanks for the attention to detail, Scheana, I need DATES), they make up. You know the drill: boy says his marriage is over, girl knows he's lying, girl sleeps with him anyway. Romantic stuff. "Shortly" after that, Scheana reads more about his marriage, gets pouty, and ends things for good. (A different article cites their relationship as 2006-2009. So I guess homeboy put over a year between the "I'm married" conversation and the "not really tho" follow-up. Bold.)
Is this information as helpful as, say, timestamped screenshots? No. But that's 2006 for you. At least we can add to the extensive pile of evidence that she has always been a delusional dater.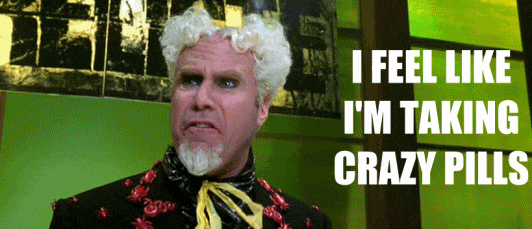 Michael Shay
Technically, Shay should be listed first. The two met in high school, where she was a cheerleader (of course) and he was a football player (really?). The couple married in July 2014, and divorced in November 2016. According to most timelines, they'd been dating for three years when they got married—giving Scheana plenty of time between 2009 and 2011 for that fictitious relationship with Rob. I'd devote more time to this section, but it was literally a televised event for five years. Keep up.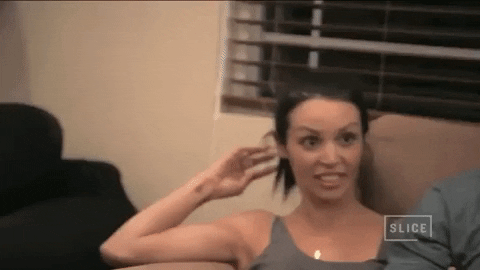 Rob Valletta
Now we get to the interesting part. According to this Page Six article (v legit), Scheana claims to have met her boyfriend 10 years ago, in 2006. Even back then, Scheana remembers being desperately thirsty smitten, claiming she broke things off because Rob was "the guy you marry, not the guy you casually date at 21." However, you'll recall from like, two paragraphs ago that 2006 is also the year Scheana met Eddie Cibrian. So let's just say it's possible that that was more of a factor in their breakup.
As for the years between 2006 and 2017? There's literally almost nothing. A random source claims the two "supported each other through the years," but like, the same could be said of my ADD and anxiety. It doesn't mean two people even like each other. Valletta says similarly meaningless crap, like this week's announcement that he and Scheana "have cared for and supported each other for 12 years." (Again, 2018–12 = 2006, so they're really getting their stories straight on the year at least.)
https://www.instagram.com/p/Bfrs5rsDPig/?utm_source=ig_embed&utm_campaign=embed_ufi_control[/embed]
As we all know, Scheana and Rob broke up in October 2017. So it seems like they at least had significant overlap with Eddie Cibrian—but not much else is clear. More than anything else, I've learned that "facts" and "Scheana Shay's relationships" do not mix. It's partially because Scheana paints fiction over her past to go with whatever relationship she's currently in (e.g. saying she was thinking of Rob on her wedding day with Shay). And it's partially because half of Scheana's affairs are so scandal-ridden that the men refuse to comment. But mostly, it's for the same reason that mapping out your relationship with your first-ever freshman hookup would be impossible. Two hot people who keep each other in their lives as long as they continue finding each other hot tend to have a messy paper trail. I have a feeling Scheana and Rob fit that description.
Images: Giphy (3); Rob Valletta / Instagram