It's Time To Cancel 'Vanderpump Rules'
Amidst the canceling of Karens everywhere, Vanderpump Rules' Stassi Schroeder, Kristen Doute, Max Boyens and Brett Caprioni were all fired from Bravo's hit show after racist words and actions from their past came back under public scrutiny. Lisa Vanderpump put out a statement, loosely condemning their actions, but not calling out any employees by name. Andy Cohen said he supported the decision to fire them. And it's good that as we as a nation are finally reckoning with racism, Bravo is also taking some action. But let's be honest: Vanderpump Rules has been trash for years, and it's not just Stassi, Kristen, Max, and Brett who are problematic. Let's not put a Band-aid over this gaping wound of insensitivity. Instead, they need to just cancel the show. Burn it to the ground, because it cannot be redeemed. 
Stassi Schroeder was arguably the biggest star to come out of Vanderpump Rules. Before she lost it all, she had a well-known podcast and subsequent live tour, a NYT bestselling book, and a reported net worth of $2 million. Still, her 2020 cancellation was a long time coming. In 2018, she came under fire for posting a picture in which she described her outfit as "Nazi chic". After Twitter came for her, she posted a meme that called everyone too sensitive, before eventually backing off. Before that, in November 2017, she lost podcast sponsors for posing the question that the #MeToo movement is a "Male Witch Hunt". Though, for all the times she'd get herself into hot water off-screen, for the most part, she was able to keep her problematic beliefs from showing up on camera. Maybe that's a reason she stayed so long after so many repeated offenses.
But there was one episode in season 6 where the mask slipped. Billie Lee, VPR's first (and only) transgender woman, was filmed appearing as a guest on Stassi's podcast. In an emotional post on her website, Billie wrote, "My first big scene with Stassi was her podcast interview. I thought that the focus would be about my trans experience. However, it quickly turned into a dramatic meltdown about Stassi being accused of being racist." In the scene, Billie brought up to Stassi that Ariana had warned her about Stassi's previous comments about race and #OscarsSoWhite on her podcast. Stassi's immediate reaction was to call Ariana's comments "a whole other level of vindictiveness". Predictably, the scene ended with Stassi crying and Billie having to console her and reassure her, "that's not my perception of you".
And then, of course, there was Stassi and Kristen's attempt to call the police on Faith for a crime she didn't commit, although they weren't the only cast members to treat her horribly. Lala Kent, who believes the spirit of Tupac lives inside her, would plant things in her apartment to see if Faith would steal them, according to Stassi in the now-deleted Bitch Bible episode. Faith has also alleged Brittany Cartwright made racists comments towards her, which Brittany vehemently denied. There's also just the general observation that despite Faith and Lala emerging on the show at the same time, and Lala being pretty outwardly not liked by the rest of the group (Katie hated her for going topless in front of Tom, Brittany didn't like that she flirted with Jax), it was Faith who ultimately got pushed out. Why?
But the problems continued. As season 8 premiered, Vanderpump Rules ended up in the news once again for all the wrong reasons when newbies Max Boyens and Brett Caprioni were exposed for racist tweets from their past. They both apologized at the time, and Lisa Vanderpump said to Us Weekly, "I do not condone any of the heinous comments made in the past by Max and Brett and I am glad they understand the severity of their offenses and have shown utmost remorse and contrition. I embrace a community of diversity and do not tolerate bigotry of any form within my workplace." Still, neither Max nor Brett were edited out of Vanderpump Rules that season—or even in the episodes that were released right after the tweets surfaced. Bravo knew that Max and Brett had skeletons of racist tweets in their closets—if not during casting, then shortly after the show started airing—but only chose to act months later. At this season's reunion, the tweets were brought up, but briefly. Max and Brett apologized again, and everyone moved on.
It's good, I guess, that Bravo decided to finally take a stance of some sort, after clearly trying to skirt the issue for as long as they possibly could. But only firing four of the cast members feels like that meme of trying to plug a hole by slapping some duct tape over it. Because, actually, the Vanderpump Rules cast have long been problematic and insensitive towards marginalized communities. It's not limited to these four cast members, and while racism is a big issue among the show's stars, it is not the only one. Did we all forget that Billie Lee, a trans woman, was bullied so badly that she abruptly stopped filming midway through the season? 
Following Stassi and Kristen's dismissal, Billie Lee spoke out about Jax Taylor, the Number One Guy In The Group show's own version of Donald Trump, for transphobic behavior, and now, finally, people are starting to clamor for Jax to be fired as well. Billie Lee wrote on Twitter and in a post on her site that Jax refused to film with her because she is trans. She wrote, "His exact words were, 'I'm not gonna lose all I have worked hard for something stupid I may say or do to offend her. Are we all supposed to tip toe around her because she's trans?'" 
@BravoTV what about Jax Taylor? He refused to film with me because I was trans and called him out on his white cis privilege. Stop celebrating his disgusting actions. #canceljaxtaylor

— Billie Lee (@ItsMeBillieLee) June 10, 2020
And even though he hides behind his friendship with Lance Bass (which looks like it's on the outs now anyway), Jax has shown he's really only an ally to the LGBTQ community when faced with immense pressure, from the public and those close to him. I don't need to rehash the pastor drama with you all, because we watched it, and we saw how Jax was more angry at the fact that he had to actually do something about his pastor than he was at his pastor for posting homophobic remarks.
He's not the only one, though—Lala also mocked the concept of cis privilege on camera in an episode and literally silenced Billie when she tried to explain how Lala's actions made her feel as a trans woman, saying, "you're dismissed". The whole Girl's Night debacle in general was a complete mess, and what could have served as a teaching moment about cis privilege devolved into the people who have cis privilege denying it exists.
Throughout all this, the only semblance of a moral compass the show had came in moments that were few and far between that had little to no effect on the people called out. Things like Ariana side-eyeing her cast members when they'd say something problematic, or calling it out in her confessionals, or (in the case with Stassi's podcasts) bringing up issues that are only shown through brief flashbacks, not direct confrontations. Things like Sandoval challenging Jax's decision to only fire the pastor days before the wedding on camera and then getting dog piled by the rest of the cast at the roller rink, or Katie objecting to an insensitive prank involving the police and then getting publicly berated by her own husband. 
From the small issues like being friends with Scheana and choosing not to ostracize Lala for supposedly dating a married man in season 5, to the big issues like understanding cis privilege and not being cool with an openly homophobic pastor officiating a televised wedding at which multiple LGBTQ people would be present, the show operated on a toxic hive mind that pushed out people who disagreed. Faith was cast out and dragged for being "the other woman" while Jax, the actual cheater, came out unscathed; Billie Lee was bullied off the show; Ariana and Tom got trashed by Jax in season 8 for being "on their high horse". And everyone involved with the show let this happen.
There's something to the show being called Vanderpump Rules, too. Its namesake, Lisa Vanderpump, is more vocal about dogs being abused in other countries than she is about Black humans being murdered in the U.S. We all have our causes that we're passionate about, sure, but in both words and in actions, Lisa makes her priorities clear. For instance, in her most recent statement, the strongest she gets to condemning Stassi, Kristen, Brett and Max's actions is to say, "I love and adore our employees and I am deeply saddened by some of the lack of judgment that has been displayed" (this is her "freely speak from the heart").
Lisa has said she "does not tolerate bigotry of any form" within her workplace, but the show is, to an extent, her workplace. She, along with Bravo, allowed Max and Brett to keep their jobs. And even if Lisa truly was "previously unaware" of Stassi and Kristen's vendetta against Faith, we can presume she knew about Stassi's racially insensitive comments from season 6, since it was used in a scene, but she did nothing then. She definitely knew about Jax and Brittany's history with homophobia, since she had to personally intervene days before their wedding, on camera, to get them to finally do something other than hem and haw. But most importantly, her employees from marginalized communities—Faith and Billie Lee—are saying that they were treated poorly by other staff members, and it went unchecked, which is all the evidence we need. Billie Lee even claimed Lisa threatened her when Billie spoke publicly about problems she was facing on the show. 
I've said it before, but Vanderpump Rules was fun in its beginning seasons when we were watching young people behave badly and really only fucking up their own relationships. But then we gave them a platform, and a ton of money, and now we're realizing they're not just terrible to each other—they're terrible in a deep-seated and decidedly not fun way.
In that scene with Billie Lee, Stassi says of being called a racist, "It's a really serious thing to say about someone, it's not just like 'oh she's a bitch', it's like a really fucked up thing to say about someone." What's also serious? Endangering someone's life, or at the very least their livelihood, because you had a bone to pick with the girl who slept with your friend's boyfriend and wanted to play armchair detective—but that doesn't cross Stassi's mind when she's worried about being called racist. Similarly, Jax's alleged comments about not filming with Billie Lee boil down to him not wanting to do so so he doesn't have to worry about getting caught saying something transphobic on camera. And in those heated discussions about Girl's Night, the ladies seemed more angry that Billie would publicly insinuate that they were transphobic, rather than being upset with themselves that they did something that a trans person deemed transphobic (which means it's transphobic). It's fascinating, because they possess just enough awareness to know that what they are doing can be perceived as wrong by the audience, but not enough to want to actually get to the root of why it is wrong so they can stop doing it.
It's not just the cast members as individuals—it's producers who gave Stassi, Kristen, and Jax more screen time; continued to make Max and Brett's dumb love triangle a cornerstone of season 8 even after their racist tweets came to light; didn't make moves to diversify the show aside from throwing in one Black and trans person and throwing up their hands when they didn't last. It's the editors who were instructed to give Stassi a special hero edit this season. Despite what they claim, Bravo is willing to continue to give problematic people a platform until we, the viewers, raise such hell that they can't in good faith do it anymore. And by "in good faith" I mean "for their pockets and image". So for that reason, it's ultimately on us as viewers, me as a recapper, because we continued to tune in week after week, season after season, even as the show got harder and harder to watch and the cast got harder to support without a whole lot of cognitive dissonance. And maybe before we could try to divorce the cast members on-screen personas from their public opinions, but now, as social movements urge us to think critically about where we spend our money and devote our time, it doesn't feel right to continue doing these mental gymnastic justifications anymore. Perhaps we all drank a little too much of the Pumptini. Well, I don't know about you all, but I'll take a pinot grigio I'm starting to feel sick.
For obvious reasons, the idiom "a bad apple spoils the bunch" has been making its way around the internet right now (we all like to forget the second half of that phrase, which exists for a reason), but even if apologists want to dismiss these individual bad apples, the fact remains that at least half the apples on this show are bad. That's a lot! I'm sorry, but Tom and Ariana being well-adjusted people does not a TV show make. Give the decent people a spin-off, maybe, but the whole tree is poisonous, so let's root it out. Plus, we don't need the ghosts of these problematic people casting a weird shadow on subsequent seasons (Beau is threatening not to film without Stassi, which like, good luck with that campaign). And, be honest: What are we losing if we get rid of the show anyway? Peter's pirate mustache? Raquel struggling to blink? Dayna telling a stand-up joke or two? The Maloney-Schwartzes saying "bubba" every other word? We all complained that Vanderpump Rules is a shadow of its former glory, so let's just let it go. Cancel that shit entirely. It's not worth saving. 
Images: Tommy Garcia/Bravo; ItsMeBillieLee / Twitter
UPDATED: Stassi & Kristen Are Finally Facing Consequences For Calling The Cops On Faith
UPDATE: On Tuesday, it was reported by Variety that Stassi and Kristen have been fired from Vanderpump Rules, along with Brett and Max. According to a statement from Bravo, "Bravo and Evolution Media confirmed today that Stassi Schroeder, Kristen Doute, Max Boyens and Brett Caprioni will not be returning to Vanderpump Rules." On Monday, Stassi's agency and PR firm both confirmed they will no longer be working with her.
Last week, we saw Lea Michele get called out by her Black costars for her problematic, racist behavior, and her subsequent non-apology. But racism certainly isn't confined to the Glee set, and with the tide of anti-racism that's growing right now, I'm sure there will be more stories like this in the coming days and weeks. In fact, one old story about Vanderpump Rules has gotten renewed attention over the past week, and it's about time: Faith Stowers reminded Bravo fans of Kristen and Stassi's racist behavior towards her, and now Stassi and Kristen are facing backlash and consequences for their actions.
Throughout its eight-season run, diversity in the Vanderpump Rules cast has ranged from slim to none, with most seasons landing at none. Faith Stowers, a Black woman, was brought on as a recurring cast member in the fourth season, but her contract wasn't renewed, and there hasn't been a woman of color on the show since. Faith famously reappeared in season five, during the cheating scandal with Jax, but she was never able to tell her side of the story, and she's said producers refused to pay her to appear at the reunion that season.
It was around this time that Kristen Doute and Stassi Schroeder went on a gross public smear campaign against Faith. On a 2018 episode of the Bitch Bible podcast, Stassi told a story about her and Kristen calling the cops on Faith. They had seen a Daily Mail article about a woman wanted for robbery, who they said looked just like Faith (she didn't). Stassi excitedly described her and Kristen's amateur detective work, which included screenshotting surveillance footage and checking tattoo placement in photos. They then proceeded to repeatedly call both the regular police AND the military police (Faith is a veteran) to report her, even after the police didn't take their reports seriously. If that sounds too cruel and outrageous to be true, it's not. At the time I'm writing this, Kristen hasn't even deleted her tweets about it:
hey tweeties, doesn't this ex #pumprules thief look familiar?

someone put her on mtv & gave her a platform for press. I didn't wanna go there but I'm going there. https://t.co/4682a7jyzG

— kristen doute 🦒🤟🏽 (@kristendoute) April 26, 2018
and she's wearing Logan's jacket!

PS it was his favesies and he would really like it back. https://t.co/SnxmJdcHIo

— kristen doute 🦒🤟🏽 (@kristendoute) April 26, 2018
Stassi had A LOT to say about Faith during this podcast interview: she said Faith was "homeless" during filming for Vanderpump Rules, and accused her of stealing Jax Taylor's car (with seemingly no evidence). She also said that Lala Kent used to "plant things in her apartment to see if Faith stole it." Basically, they made Faith's life a living hell, and not only did they not think what they were doing was completely wrong, they had no problem publicly boasting about it.
At the time, Faith threatened to file a lawsuit against Stassi for what she said on the podcast, but it's unclear what ultimately came of that. But on an Instagram Live last week, Faith talked about her time on the show, and how poorly her fellow cast members treated her. She specifically brought up the police incident with Kristen and Stassi, saying that having the cops called on her was what "made me really want to run for the hills." She said she was "invited" to come back on the show after that, but declined. Given the abhorrent treatment she received from her fellow castmates, I don't blame her.
While this story has always been incredibly f*cked up in general, it's particularly awful in the context of the relationship between the Black community and police. Calling the cops is never something that should be taken lightly, but if you call them on a Black person, you are quite literally putting their life at risk (looking at you, Amy Cooper and Svitlana Flom). Stassi and Kristen acted like total Karens when they called the police on Faith based on a few hunches. Also alarming is how they bragged what they did (Stassi said on the now-deleted Bitch Bible episode, "We are like, we just solved a f*cking crime"), and Kristen went so far as to try to send her Twitter followers after Faith.
After Faith's IG Live last week, Kristen and Stassi started getting a lot of heat on social media, and someone even made an "Accountability for Stassi" Instagram page. For Stassi specifically, this isn't her only brush with being highly problematic. Back in 2017, Stassi talked about the #OscarsSoWhite controversy, a response to all 20 acting nominees being white, on her podcast, saying that she was "really sick of everyone making everything about race," adding that she didn't understand why it was "always just about African Americans." In 2018, she got criticized for an Instagram story where she described her outfit as "Nazi chic." In the same photo, she labeled Kristen and her friend Rachael's outfits "Tupac chic" and "criminal chic," which also seem problematic. Stassi took down the photo and re-uploaded it with a different label for herself, but she should have just quit while she was behind.
So far, two of Stassi's podcast sponsors, Ritual and Billie, confirmed to Page Six that they will no longer be working with her after learning of this situation. In addition, Glamour Magazine, which was running a bridal column by Stassi, told Page Six that they have "no plans to continue at this time."
After keeping quiet about the situation for several days, Stassi and Kristen both spoke out on Sunday, posting written statements on Instagram within minutes of each other. Their apologies aren't identical, but it definitely feels like they were written looked over by the same crisis PR team. Here's Stassi's:
View this post on Instagram
First things first: as a white person, these apologies are not mine to accept. But given that we are all learning, and it's not the job of Black people to educate us, I wanted to try to unpack their apologies so we can all do better.
Stassi addresses Faith directly, and specifies that she does not expect forgiveness; she apologizes for what she did, not for how Faith felt as a result; and she vows to work to do better in the future. Overall, this is better than, say, Lea Michele's "perceived" bullsh*t, but there are still a few issues, one being that if she didn't apologize to Faith in person, this is performative. Another thing: Stassi starts her statement by acknowledging the "racially insensitive comments" that have resurfaced. But this situation went much further than comments, it was really about behavior.
And here's Kristen's:
View this post on Instagram
Doute keeps it a bit more to the point, also apologizing directly to Faith and promising to learn and do better. But one part of her post stuck out to me as not quite right: "Although, my actions were not racially driven…" We're all learning right now, and one thing that's important to understand is the concept of implicit bias. Racism isn't just KKK rallies and white supremacist Twitter trolls. Racial prejudice is all around of us, and our society teaches us racial bias in ways we don't even realize.
Another thing that bothers me in general about these statements is the vague suggestion that all of this happened a long time ago, and that Kristen and Stassi have learned since then. But this didn't happen a long time ago, it happened in 2018. By any measure, that is RECENT. Not only were Stassi and Kristen adults at the time (Kristen was 35 when she sent those tweets), they were already famous people with platforms and hundreds of thousands of followers. Of course, I hope they really are as dedicated to learning and doing better as they say, but it's worrying that they thought this was okay just two years ago.
Should Kristen and Stassi be held accountable for their actions? Absolutely. Whether that means losing sponsors or getting fired from Vanderpump Rules, who knows, but they need to know that what they did was not okay. Apologizing is the place to start, but they still need to show actual progress.
Images: DFree / Shutterstock.com; kristendoute / Twitter; omfgrealitytv2, stassischroeder, kristendoute / Instagram
8 'Vanderpump Rules' Moments That Aren't Talked About Enough
As a self-confessed Bravoholic, I revel in the happenings on our favorite Bravo shows, whether it's the idiocy of Puppygate in last season's Real Housewives of Beverly Hills or the garbage men that run rampant on every season of Southern Charm. And while I know a mother isn't supposed to reveal her favorite child, I must confess that Vanderpump Rules is my personal jewel in the crown. From the moment it premiered seven years ago, the show has given us more drama than any scripted series ever could and a cast of beautiful surgically-enhanced train wrecks you can't tear your eyes away from. In honor of the premiere of Vanderpump Rules season 8, I've rounded up the most under-appreciated moments of the series.
 8. Scheana's Crop Top Wedding Dress

Ms. Scheana Marie Jancan Shay is known for her many misguided choices. These usually involve men who are unavailable, either because they're married or vying for camera time simply not that into her. However, the most embarrassing thing she's ever done on the show was wear a crop top wedding gown in season 3. I'd describe it for you, but I'll leave it to Stassi, who summed it up better than I ever could:

7. Story Time With Lala

Lala Kent is nothing if not an enigma. One minute, she's masquerading as the show's feminist hero, and the next she is completely unaware of what cis privilege means. In a scene from season 4 that is not discussed nearly enough, she beautifully showcases this when talking about the book she's currently reading: "I was given a book called Fountainhead, which is by Ayn Rand. It's a philosophical book and it's about architecture and architects." Sounds like the book report of a 9-year-old who didn't read the book and put the movie on in the background while texting, but sure. I'll leave it at that, because I don't want to "get popped."
6. Ariana, Feminist Hero

Season 7 was a breakout season for Ariana, not only because she showed us she's more intelligent than her fellow SURvers by leaps and bounds, but also because she's been open and honest about her sexuality and stood up for her trans castmate, Billie Lee. I especially appreciated her candor on being reluctant to get married and have children despite constant questions and pressure from the other cast members, including her own boyfriend: "Before I would even be comfortable considering the idea of having kids, I would need to check off all the places I wanna go in the world, which is kind of all of them. And I would also just like, I don't know, want to?" Sorry Lala, but this is actually what a feminist looks like.
5. The Number One Guy In This Group

There's never been anyone on television quite like Jason Michael Cauchi Jax Taylor. In season 4 he proved that his words could be just as unpredictable as his behavior during a conversation with Schwartz and Sandoval about Schwartz and Katie's dysfunctional relationship. Schwartz gets up to take a break from the drama, and Jax utters the following to Sandoval in a glorious coke-induced rage: "Dude, stop acting like you're the number one f*cking guy in this group, man. I'm the number one guy in this group!" The seriousness with which he delivers this absurd proclamation, with not even an iota of irony, is nothing short of magical.
4. James Kennedy's Impersonations

Love him or hate him, James has delivered some of the best lines on this show ("PUMP-TINI!" "It's not about the pasta!"). But less acknowledged and equally hysterical are his impressions of his fellow castmates. His impersonation of Stassi on the ground, literally "crawling back from New York" on the season 5 reunion was so hilarious that even Stassi couldn't help but laugh. My personal favorite, however, is his reenactments of both Brittany and Jax reacting to the revelation of the infamous Jax-Faith recording. His "WHHHYYY?!?" is enough to convince me that he should star in the next reboot of A Streetcar Named Desire. Don't @ me.
3. Sandoval's Dramatic Drag Show

Joint bachelor/bachelorette parties are rarely a good idea, especially when the couple in question transforms into the worst versions of themselves after a couple shots of tequila. That said, we're forever indebted to Katie and Schwartz for giving us what is perhaps Sandoval's most melodramatic moment on this show, which is saying something. The image of him dressed in drag like a bootleg Sia and referring to his best friend as a "battered wife!" will forever be etched in the darkest recesses of my brain. The juxtaposition of his insane getup and the earnestness of his message is more than any of us deserve. We really are living in the golden age of television.
2. Jax and Faith's Captive Audience
When it came out that Jax cheated on Brittany with Faith, the rest of the cast was downright shocked. Maybe it was because they collectively bought into the storyline genuinely believed that Jax was a changed man (LOL). However, not one person brought up the most horrifying detail of the encounter: that this all went down while Faith was inexplicably charged with the live-in care for a 95-year-old woman. Umm, WTF?! I can't even begin to fathom how Faith was approved for this gig in the first place. We can only hope the poor woman was hopped up on one of her prescriptions and slept through this heinous encounter.
Actual footage of me watching this episode:

1. The Montages
The Vanderpump Rules editors (and Bravo editors in general) are the true unsung heroes of the show. They're our Greek chorus, always ready to point out the cast's lack of self-awareness, whether it's a montage of every moment Sandoval got emotional during the entire run of the series, Kristen's seasonal psychotic breaks, or the 48 tequila shots Schwartz took in Mexico leading him to wander off to a completely different hotel. Editors, we thank you for your service.
Of course, there are far too many gems that could've been included, but I have a day job and some semblance of a life. What underrated Vanderpump Rules moments did I miss (other than "Suck a dick," "I am the devil, and don't you forget it" and "I don't know what I've done to you, but I'll take a Pinot Grigio"—none of those are underrated). Let me know in the comments!
Images: Tommy Garcia/Bravo; Giphy (4); Tenor (2); Adderall and Compliments (2); badgalriri / Instagram
I Was At See You Next Tuesday The Night Of James' Freestyle Rap—Here's What Happened
As a die-hard Vanderpump fan since the it's-my-birthday-Stassi days, the very first thing I did after finding out my family was taking a trip to California was get on my phone and secure a reservation for dinner at SUR. Specifically, I reserved dinner for the night of May 16th, a Tuesday night aka #SeeYouNextTuesday night. Now, some people may think it's sad that this dinner was what I was looking forward to the most out of all of our fam plans for our first trip to Cali. But sadly for those people, they clearly have never experienced the reality TV gold that is Vanderpump Rules. Like, sure I was looking forward to hiking Runyon Canyon and seeing the LA Dodgers play, but nothing could even begin to compare to my level of excitement and anticipation of a Tuesday night at SUR.
I mean, at one point my dad had suggested we move the dinner to a different night, one that would better fit into our vacation schedule so we would have time to visit Malibu. But, I immediately shut him down. Sure, it meant my entire family missed seeing Malibu which, in hindsight, given the recent devastating fires there, probs would have been great to see. (Sorry, fam.) But I don't regret my decision. Why? Because last night, as I sat in pure bliss watching the season seven premiere of Vanderpump Rules, I realized that the whole f*cking episode revolved around See You Next Tuesday, but not just any, the See You Next Tuesday THAT I WAS AT. Buckle your seatbelts Vanderbetches, because I have a first-person account of exactly how DJ James Kennedy's insensitive freestyle rap went down. Because ladies and gentlemen, it seems this season's feud is finally not about the pasta.

Starting With Dinner…
After having an absolutely delicious dinner, the night's drama-causing events began. (@Everyonewhosaysthefoodsucks my whole fam loved their meals, not just me. And, considering I dragged my whole fam here for the overpriced dinner, I was delighted that everyone actually did enjoy it. Oh, and P.S. the goat cheese balls really are as f*cking amazing as everyone says.) Now, I already know your next question…who was your server? Was it Katie? Scheana? Brittany? None of the above. Sadly, we did not have a reality star server. But that's not to say that our server wasn't definitely trying to get on the show, given he was an LA pretty boy who sucked at his simple job of refilling my water glass. He was sweet, though. Hey, maybe look out for Colin on season eight! (Was that his name? I don't remember.) 
Back to what you came here for. As I took the last bite of my incredible seafood pasta (pasta, lol) I practically choked on a piece of shrimp when I saw THE DJ James Kennedy come strutting through the front door, complete with DJ equipment in hand. My parents were definitely questioning my sanity and overall personal values as I sat the rest of dinner shook with pure excitement in anticipation of seeing the White Kanye perform before my very own eyes.
See You Next Tuesday Begins…
Right around 9pm or so, the sweet unoriginal beats of James Kennedy graced my ears and everything was right in the world. My sister and I squeezed our way into a prime spot next to the DJ booth, where I could reach out and touch James Kennedy, not to mention get some fire Insta stories of the artist at work. Note: the "dance floor" and space where his booth is set up, is in a corner with very limited space. Ideal for getting up close and personal, but not ideal for avoiding having my drink knocked out of my hand by some thirsty thot who had maybe seen three episodes yet was claiming to be a "mega fan." Uhm, excuse me b*tch, but "mega fans" don't get a pic with James and then just bounce. True "mega fans," such as myself, stay and support White Kanye in his artistic endeavors, even after getting that like-worthy pic.
Besides James, there weren't any main cast members there that night (or so I thought.) My true dream would have been to meet Queen Stassi who I've been obsessed with for years. But truthfully, at this point I was just beyond content with having met the legend that is DJ James Kennedy. Everyone says I've never looked happier than in this pic, and honestly they're not wrong.
Ariana's brother was behind the booth with James for a little, but this was of little interest to me. Also notable, Billie Lee was there and acting extra. She was walking around the See You Next Tuesday scene with her hood up to suggest that she didn't want to be recognized…yet was hanging around the exact area where all the fans were. Relax, Billie Lee, it's not that serious.
Anyway, my sis and I downed the amazing cucumber cocktails (that we still talk about to this day) as we danced the night away to the beats of DJ James Kennedy. I must say, before we get into the DIRT of this story, James Kennedy was amazing. As a DJ, he was good, although according to my college-aged brother he sucked, so maybe I was just blinded by my love for VPR. But DJ James Kennedy was amazing in the fact that he was truly having fun and didn't at all act above any of it. He was more than happy to take pics (and shots, isn't he not supposed to be drinking???) with everyone and anyone, and even played to my Insta vids. He was so fun, so down, and given that my entire vacation surrounded this night, I highly appreciated it.
~ The Drama~
With an hour or so left in the night, I went back up to the bar to get another one of those delicious $20 cucumber drinks and totally lost my sh*t when I saw Scheana saunter behind the bar. Slightly drunk, and overly excited, I frantically waved at her like a dumb f*cking loser. Like wtf??? I don't even really like Scheana, why did I do that? She half smiled and waved back. It was v awk. As I turned away sheepishly to go report my encounter to my sister, I practically ran into Brittany and just about had another fangirl heart attack moment. Overwhelmed with emotion, I made the swift decision to just ask Brittany for a pic because, between Brittany and Scheana, it was a no-brainer. Sorry, Scheana, maybe you should have been a little more receptive to my overly enthusiastic wave.

Brittany was beyond nice, validating everything everyone on the cast says about her. Not to mention was super cute and had an amazing and fit bod, further validating that the camera really does add ten pounds. We got our pic together, and then I gushed to her about how beautiful she was because there was really no recovering my cool at this point. I'm a true fangirl, might as well embrace it. She graciously thanked me and even told me how beautiful I was too. Like, she probs says that back to everyone but I didn't f*cking care. Could life get any better??? Could it??? COULD IT?!?!?

Oh, it could. Somewhere between a few more cucumber cocktails, Scheana's at the DJ booth, legit on James Kennedy's shoulders, as James is blasting "Good as Gold." Gawd, what an awful f*cking song. But like, in the spirit of my Vanderpump night, Scheana singing and dancing to her own song thrilled me nonetheless. And, like, the song's actually pretty catchy, I'll give it that.
Then, it happened. The infamous freestyle rap heard round the world.
My sister and I were right against the DJ booth when DJ James Kennedy began his "creative expression" freestyle that ignited the feud that served as the subject for this season's premiere episode. As he confidently uttered the words, "remember the time Jax f*cked Faith" the crowd went wild and Brittany, who had been practically standing right next to me prior, vanished into thin air. According to last night's episode, she apparently left bawling. My sister, who had maybe seen one episode in her life, asked what had happened and I explained to her the entire plot of Jax f*cking Faith on top of an elderly woman (or something like that). As evidenced in the following video, James clearly thought he was being funny and standing up for Scheana, who had been getting a lot of sh*t for her behavior during season six, by directing the hate back towards Jax who has consistently proven himself to be a scumbag. You can tell on Scheana's face that she was in shock over what James had just said but like, not enough shock to leave the DJ booth. I mean, she wasn't the one who said it, and maybe she was stoked that James would once again be the villain that America would hate instead of her. Fair.
James set ended soon after the "incident" which was probably a good thing. I mean, at the end of the day, what he said was definitely hurtful and honestly just dumb since now, according to Jax, he won't be invited to any of Brittany and Jax's engagement events. However, I really don't think he meant any harm by it, he just wanted to spit some freestyle for the fans!!! And I mean, in his quest to be the White Kanye, saying dumb sh*t is very on brand. I get it, James. 
Images: GIPHY (3); @shanmccormick / Instagram
Faith Stowers Of 'VPR' & 'The Challenge' On Love Triangles & Why She Left Bravo
When it comes to reality TV, everyone loves a good crossover episode, and nowhere is that more apparent in MTV's newest shows. In Ex on the Beach, MTV brought our favorite reality TV personalities from our most beloved shows, like The Bachelor and Vanderpump Rules, to one beach. Now, they're doing it again on The Challenge: Final Reckoning, where MTV veterans are competing alongside and against rookies from other shows and networks. Ahead of tonight's new episode of The Challenge: Final Reckoning, we caught up with Faith Stowers from Vanderpump Rules and Ex on the Beach. She spills the tea on why the other cast members underestimated her, her love triangle with Kyle and Cara Maria, why she doesn't love Lisa Vanderpump, and more. Tune in tonight at 9pm/8pm c for a new episode of The Challenge: Final Reckoning.
What made you decide to do The Challenge coming off of Ex on the Beach?
I just wanted something exciting to do. I used to watch The Challenge when I was a little younger. And I noticed how intense it was, and I always wanted to know how I'd do or how far I'd get.
I think it's hard to come in as a rookie, but you and your partner did really well. Do you think you were underestimated because you are new to the game?
Yeah, we're definitely underestimated because we're rookies and a girl team. We're two girls partnered up. This season you have really strong teams. You have Kyle and Brad, two big guys, two really strong guys. Johnny, Tony, you have really cool, strong big teams there. So I think people underestimated us because we're rookies.. and us being two females … they didn't think we would do as well as we did. So we definitely showed them very, very wrong at the challenge.
Do you feel like men have an advantage in the challenges because they're often bigger?
I mean, they have somewhat of an advantage because they're strong, but there are certain challenges that require more than just strength. They require partners to really have to work together, and sometimes because you're strong in situations won't help you when it comes down to buckle down and really be on the same wavelength and work together. I think me and Angela that day were on the same wavelength, we really decided to go in there and give it our all.
How do you think you and Angela work together as a team?
We did really well. I felt like she struggled a lot with a lot of our challenges and I felt like I had to carry her, not gonna lie. So I mean, that kind of sucked, but every challenge we did she got stronger and stronger. But I'll let you guys decide how well we did working together or who carried who.

Do you think The Challenge was what you expected going into it?
No, it was nothing like I would have expected. I've never done anything like this in my life. Even with the military, I thought that required me to have certain types of strengths. Challenges are different. A lot of psychological issues—there's things that happen in the house, there's dating, there's partying, there's getting up in the morning and doing something totally extreme and crazy. I wouldn't say it's tougher than the military, but it's right up there. It's really tough. I'm really glad I did it, I feel like I'm part of an elite group now.
Would you do another challenge?
I'd pretty much do anything for MTV—they've been really good to me, almost like a family. The Challenge is tough as hell, I'd have to pray about it. But yeah, I mean who knows? I think The Challenge has helped me become who I am, so I'd like to do another one to see how I'd come out of that.
What made you take that leap from Bravo to a different network and style of show?
I just felt like it was another opportunity for me to really get to show who I am. Bravo, I didn't get to show who I was. Lisa kind of made me feel like a fill-in. I kind of felt like I was there for a purpose—she made it clear that she wanted people to know that she had a diverse group of workers working for her, pretty much. And that's what I felt like I was there to do. I didn't have any interviews, anytime something happened I didn't say how I felt about it. I just felt lost. And MTV let me be myself, they actually cared about who I was. People didn't even think that I was funny until I came to MTV. It was refreshing to be with people who actually cared about where I was going in life and wanted me to show people my . So I feel grateful to be a part of the Viacom community.
You definitely have a more robust storyline on The Challenge, even in the first two episodes.
Oh yeah, but that's not even on purpose, nobody told me going into it that's what they wanted to do, it's just… I do what I do at home, you know? I like a guy, I'll kiss him. If I want to beat somebody in something, I'm going to do my best to beat somebody at something. That's just always how I've been. I try to respect people, I try to respect myself. I'm a human being, things happen, and MTV was willing to capture that and let me be me.
On the topic of seeing a guy and going for it, what made you go for Kyle initially?
Honestly, you know what's funny? Me and Bananas rolled down on the plane together, and we were actually hitting it off in the beginning… I like funny guys. If he can make me laugh, and you're attractive and you have a type of spunk to you, I'll probably give you the type of day. Or I might kiss you.
I felt like Kyle, going into it, I didn't see him flirting with Cara, I didn't see him flirting with Marie. Every time he saw me, he seemed like he was really into me. And he knew a girl on the show, her name is Kayleigh, she's from the UK as well. She'd come to me and tell me "hey you know Kyle? He really likes you, you know." Like wow, ok, if you're telling me he likes me maybe I should take this a little more seriously. So I got to know him, and Kyle has tattoos and he's tall. I like those kind of guys. He has a good family, too. Kyle has an adoptive African brother who he's really close to, and he's really close to his mom. He just comes from a really good background. I'm really glad I got to know him, even if I want to kill him this season.

Hooking up with Kyle also worked out in your favor strategically, since Kyle is on a strong team and he's a good competitor.
Yes, it helped a lot. I'll be real with you, a part of me liked him a little bit as part of being attracted to him. But there's also part of me that had the strategy of knowing that he wouldn't vote me in. Brad is a triple OG, you know? And Kyle is funny, he loves everyone and he's a really tough competitor. Angela, my partner, is hot, she's a beautiful girl, so she's catching attention left and right from the other teams. So we're safe. I felt good about not going into elimination, I really did. And I knew if we were to go into elimination… I was thinking would be Cara. Which sucks, because she's also an OG. So that did suck, but it was really well worth it when those lonely nights came around.
Cara has won a number of challenges—were you nervous about potentially making her an enemy?
Yeah! I looked up to Cara when I was watching those shows. I was like, "Wow, The Challenge is a tough show, this girl's rough cut"—she calls herself a knight instead of like a princess, you know? So I'm like, "alright, tough girl". But at the same time I'm like, "dude, you can jump off buildings and run across buses and stuff like that, but you're dealing with somebody who's shot rifles and thrown grenades. I'm a tough girl too." So if she were to come for me, I hope she laces up her boots tight. That's how I feel about it.
How is your relationship now?
With me and Cara or me and Kyle?
Both!
Me and Kyle are good, that's my boy. Hopefully he comes to see me in California. He's a really cool guy, he's a sweetheart.
Me and Cara, not so much. Me and Cara don't like each other at all. She actually just got caught talking crap about me, because she thought me and Angela weren't in a group text that Jozea put us in, and we caught her ass. I read the text messages she sent that said, "Faith and Angela look like thirsty thots this episode." And then she goes to say, "oh wait, who's in this group text?"
That's the number one lesson of the group text: you don't talk shit unless you know who's in it.
Group texts 101! I haven't seen what thirsty thots me and Angela look like—hopefully not as thirsty as she looks on Paulie.

I did read they're dating now.
I mean yeah, you could call anything dating. But if they are dating, I wish them the best. Knight on knight love, I love it.
Do you have any other lingering thoughts about this whole Kyle/Cara Maria drama? As I was watching, I couldn't help but draw parallels to Vanderpump Rules because it's like these two dramatic love triangles.
Oh my god, no. Honestly, I can't get away from it. And I'm trying to evaluate everything in my life and figure out what it is, but I think the whole Jax and Brittany thing—I understand that. I should have done more homework. I should have backed away from a guy who was constantly filthy. I should have said no. And then Ex on the Beach, they put me on a date with Tor'i who was with Angela. And I go to The Challenge and it's like Kyle and Cara—who are not dating, who are not together—but I'm still making enemies, because they used to be together and the guy likes me. It's like, I can't win when it comes to guys. I feel like I should just date girls from now on, I don't know.
I just feel like I'm definitely trying to not be looked at as that girl, but it's like, this stamp that has been following me. Maybe I'll book a show where I'll like somebody and we'll be together, and I'll have to worry about another girl stealing my man. But you know, pray for me.
Well, I feel like in a lot of situations, the woman is blamed even if it's primarily the man's fault.
Yeah, absolutely. And me and Cara talked about that and I hope we can come to an understanding one day. It just really irritated me, because I looked up to her, she's a strong woman. And I didn't think someone like her would be affected by a man so much, but I have to understand that she's a woman too. She has feelings, she has emotions, she cares, and I definitely didn't mean to hurt her feelings. I didn't mean to come in between anything like that. I have my needs, I was in South Africa, there was a hot guy…
If they were together and he was saying they were together, that would be another thing. I would not have hung out with him. But he was blatantly saying they were not together, they were never ever getting back together. I thought she was happy . 
And wasn't Paulie dating someone while he was on this show?
Yes, he was. Absolutely. They were in love, from what he told me. Literally, hypocritical that I'm trying to homewreck or whatever, but it's like, girl, you knew that this guy had a girlfriend. Paulie told me he wanted to get engaged to her, he wanted to ask her to marry him as soon as he got home. And she knew that! Cara, I'm not sure what she said, but she said something like, "well, you know, there's a million dollars on the line." So what is it called? Polidicking? She and Paulie were polidicking or something like that?
So it was pretty intense to watch something like that, because he had a girl he was in love with. And it's hard to be faithful, don't get me wrong, but it's harder when a woman is definitely going out of her way to seduce a man too. And Cara's a cute girl, she's an attractive woman. Paulie's my boy… I'm not sure if he knows he made a mistake, but he definitely sounded happy when I talked to him, a couple days ago. He seems really happy.
Tune in to watch this all play out Tuesdays 9/8c on The Challenge: Final Reckoning!
Stassi Made Crazy Allegations Against Faith & Now She's Getting Sued
Happy Monday, everyone! Stassi Schroeder of Vanderpump Rules is may be getting sued for some shit she said on a podcast—and no, not the time she referred to the #MeToo movement as a "male witch hunt." Or the time she said she was "tired" of people of color talking about race. Against the advice of everyone with a grasp on logic and a desire to see Stassi succeed, Stassi went on another podcast, The Bitch Bible, and proceeded to fuck herself over yet again. This time, she accused ex-VPR cast member Faith Stowers of stealing "over $300,000 worth of stuff," and also maybe Jax's car. I'm not sure who Stassi's publicists are, but I wonder why they continue to let her appear on podcasts, including her own. This story is fucking crazy, so pop an Adderall (but stay away from the tequila) and let's get into the details of what she said.
Stassi & Kristen's "Investigation"
Stassi made a ton of claims during this podcast episode—it was honestly kind of hard to keep up. First, she says that Kristen's friend texted her saying "do you know Faith Stowers? She was out and stole my credit card." If you're thinking this sounds less than rock-solid, don't worry—the text continued to say "I know because her friend came to me and admitted it." Maybe I'm being jaded here, but I feel like it's rare for someone to walk up to you and tell you the first and last name of the person who just stole your wallet. Must be an LA thing.
Kristen, because she's Kristen, obviously goes batshit with this information. She finds a Daily Mail article covering an investigation of a woman who allegedly drugs and robs men in LA night clubs, and decides that woman is "100% Faith." All she has to go off is some grainy surveillance footage that, I guess, could be Faith, but could also be a ton of other people. Kristen and Stassi then do a bunch of psycho shit like screen shotting surveillance footage, comparing it to Faith's tagged Instagrams, and seeing if tattoo placement lines up.
hey tweeties, doesn't this ex #pumprules thief look familiar?

someone put her on mtv & gave her a platform for press. I didn't wanna go there but I'm going there. https://t.co/4682a7jyzG

— kristen doute ???? (@kristendoute) April 26, 2018
After consulting with DJ James Kennedy, they further allege that Faith (or rather, the unnamed woman in the surveillance footage they've been obsessing over who they think is Faith) is wearing Logan's jacket in the video. (Logan is James' ex-friend/spurned lover, in case you've forgotten. God, this cast is messy.)
and she's wearing Logan's jacket!

PS it was his favesies and he would really like it back. https://t.co/SnxmJdcHIo

— kristen doute ???? (@kristendoute) April 26, 2018
Once JacketGate breaks, Stassi and Kristen go full Law & Order and call the authorities. The police tells them in no uncertain terms that they don't give a shit and are not convinced, which seems like as good a time as any to stop telling people about your "findings." Or, you know, go on a podcast six months later, up to you Stass!
Listen to Benson, sweetie, she's better at this than you.

Don't Worry, There's More
Stassi, whose Adderall appears to be furiously kicking in at this point in the podcast, drops a few more bombs. She talks about how Faith was "homeless" while shooting VPR, and says that while Faith was couch surfing, Lala Kent would "plant things in her apartment to see if Faith stole it." A statement that really exclusively makes Lala look bad, but ok. Stassi then goes on to mention Jax's car being stolen the night that the Jax/Faith hookup is revealed. Again, for unknown reasons, she decides this must be Faith too.

As a parting shot, Stassi warns Faith that she has "video cameras all up in house" and "everyone is going to know it's you." First of all, unless Faith stole the car and then stashed it in Stassi's apartment, I'm not really clear on what kind of damning footage she'd have. Also, WHY do you have video cameras all over your house?? Do you watch old footage of yourself on a regular basis? Is it a sex thing? Please explain. (Actually, don't.)
Faith's Response
Unsurprisingly, Faith has a different version of events. On Wednesday, Faith went on The Tomorrow Show and announced that she's suing Stassi, supposedly using Lisa Vanderpump's legal team. On the car-stealing accusation, Faith seems just as bewildered as I am on how Stassi got from "missing car" to "Faith took it." As Faith puts it, "Jax Taylor's car magically went missing and I had to be the person that stole it." As for the other accusations, she recounts Stassi seeing the Daily Mail article, and adds that the woman pictured "was a black woman who looks nothing like me." Hmm. "I don't know if Stassi's been around a lot of black women in her life," Faith continues. "I'm guessing probably not."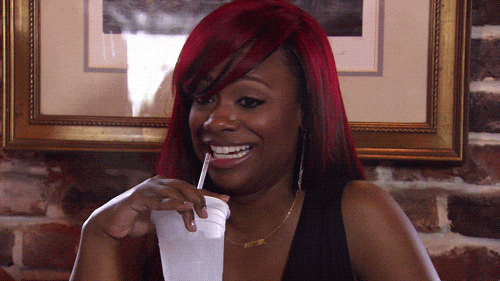 Judging from the general diversity level of VPR's cast, I'd say that's a safe assumption. Faith adds that she was "really shocked" that Stassi would associate her with the woman in the article. But notably, she refuses to label Stassi as a racist outright. "I don't want to put the 'r' word out there and say that she's racist because that can really stick with somebody," Faith says. (Despite the fact that Stassi wasn't particularly concerned about the possibility of false criminal charges sticking with Faith.) As a further insult, Faith reveals MTV "had to do a background check" because of the things Stassi said (for her new show, Ex on the Beach.) V impressed with your restraint, Faith. And good for you for getting off the toxic mess that is VPR (for the not-at-all toxic show that basically Bachelor in Paradise, but with everyone's exes). Also, I kinda think reality shows should be doing background checks in general (Chad Johnson, anyone?), but whatever.
Faith concludes by stating that she doesn't want money from this lawsuit. (I take it with a grain of salt whenever a reality star says in a TV interview that they're not doing something for the money.) She says she just wants Stassi to retract her statements, and more generally, to understand the power of her voice. "You have a reach ma'am," she says of Stassi's VPR fame, "and because you have that reach, you have a responsibility so when you say things…you make a check and you make sure they're true." As for why Stassi might be making these accusations? "Maybe she still likes Jax" is Faith's theory. Truly, the burn Stassi deserves.
Images: Twitter (2); Giphy (3)