I Made The Viral Pink Drink Because I Spend Way Too Much At Starbucks
Betches may receive a portion of revenue if you click a link and purchase a product or service. The links are independently placed and do not influence editorial content.
Like every other millennial who thought frappuccinos were the epitome of sophistication throughout high school, I spend *way* too much money at Starbucks—to the point where for nearly every special occasion, my friends and family get me a Starbucks gift card. They know that caffeine is truly the way to my heart. But, throughout the years I've always left $0.38 on each one. So, I end up with 15 nearly-empty gift cards cumulatively with like $5 total—that still isn't enough to get a grande.
Don't get me wrong, I don't mind shelling out $7 for 3 tablespoons of sugar with a side of oat milk every once in a while, but every day? I don't think so. I'm also not the kind of girlie who's going to invest precious morning time (and money) on a fancy espresso machine to make my lattes at home. I'm sorry, but I'm already being told by TikTok I should have a ten step morning routine, there's no way in hell I can add, "become a barista" to that list.
So when an at-home version of my beloved Pink Drink came across my FYP, I, at first, shrugged it off. But, because TikTok has an amazing way of keeping me glued to my phone, I ended up going down a rabbit hole on how to make the PERFECT one. And let me tell you, it's a lot better than you might think. This TikTok discovery, coupled with the fact that I had run out of my sacred Starbucks gifts cards made me finally decide to test my barista skills at home.
The recipe itself is incredibly easy, which TBH is the only reason I tried it. Move over overpriced iced coffee—I think I found my new fave drink.
Ingredients:
Step 1:
You start with those Crystal Light drink packets you used to mix in a water bottle during home room in high school (that I still use now, but the caffeinated ones because, well, it's necessary to function).

Shop it: Crystal Light Wild Strawberry 30 Packets, $12.00, Amazon
Step 2:
Then add half a Starburst on-the-go drink packet. I'd like to note that this drink is called "All-Pink," and I only ever ate the pink Starbursts growing up. So in my mind, although probably full of sugar, this drink is elite.

Shop it: Starburst Singles To Go Powdered Drink Mix in All Pink Strawberry, $8.51, Amazon
Step 3:
From there, I added it to a cocktail shaker (because I'd love to believe I'm having a cocktail with breakfast every day) along with 1 cup of water and 1 cup of a coconut and almond milk blend.

Shop it: FEOOWV Plastic Cocktail Shaker, $9.99, Amazon

Shop it: Almond Breeze Dairy Free Almondmilk Coconutmilk Blend, $3.99, Amazon
Step 4:
Shake it up and pour it over a glass of ice. And because it wouldn't be a proper Starbucks dupe without the freeze-dried strawberries, I added a handful of those into the glass. Warning: No one tells you just how addictive they are. They remind me of a sour version of Lucky Charms marshmallows and, if given the opportunity, I would eat the entire bag in one sitting.

Shop it: Natierra Nature's Organic Freeze-Dried Strawberries, $14.24, Amazon
Step 5:
Finally, and I know there's going to be debate around this, I add a straw. Not a plastic straw. Not a paper straw. A pasta straw. I discovered these (again) on TikTok and even though I'm not Italian, I'd try anything with pasta involved. They don't go limp like a traditional paper straw does and they're 100% biodegradable and break down easily. (Kind of like me after my performance review.)

Shop it: Pasta Drinking Straws, $8.99, Amazon
Feature Image Credit: Starbucks
These Wellness Powders Are A Health Trend You Won't Hate
As someone with a crippling caffeine addiction, I'm always on the lookout for the best new trends in coffee. I live in New York City, so there are a million coffee shops on every corner, but they're definitely not all created equal. It can be hard to find a place with the right balance of great atmosphere and even better drinks. Enter, Bluestone Lane, and their game-changing Wellness Powders and lattés. Turns out, maybe the best new trend in coffee isn't coffee at all.
If you're not familiar with Bluestone Lane, I'll break it down. Bluestone is an Australian-inspired coffee company, dedicated to bringing the laid back, health-minded Australian coffee culture to North America. Australian coffee culture is all about enjoying your drink and feeling good, rather than just chasing a caffeine high (guilty). Traditionally, Australian coffee is more centered on espresso than drip coffee, and shops like Bluestone Lane always use the highest-quality ingredients. Now, they've taken that coffee mindset and created a set of wellness powders and lattés that are 100% focused on health benefits.
Bluestone Lane's three Wellness Powders are Matcha, Beetroot, and Golden Latté. If you're reading this, you're probably no stranger to matcha. The green tea powder has been crazy popular in the US for the past few years, and it's not going anywhere. That's probably due to the fact that Matcha is packed with vitamins, fiber, and antioxidants.
You might not be as familiar with Beetroot, but it's exactly what it sounds like. It's just dehydrated beetroot ground down to a powder, but I was surprised to learn about all the health benefits. Beets get their bright color from a pigment called betacyanin, and this pigment also happens to be a powerful antioxidant. Beetroot is also purported to help reduce blood pressure and regulate your digestive system, so it's definitely worth a try.
Out of all of the Wellness Powders, I was most interested to try the Golden Latté blend. It's made up of turmeric, cinnamon, ginger, and black pepper, and it's actually pretty delicious. Turmeric is one of the buzziest health ingredients right now, mainly due to it's major anti-inflammatory properties. The Golden Latté blend is also a natural antibacterial agent, as well as a detoxifier, so you'll feel very clean after drinking it.
All of the Wellness Powders are available for purchase online, but if you can, you should really head to one of Bluestone Lane's many locations so you can get the full Aussie experience. Of course, if you're not ready to part ways with your beloved coffee, Bluestone Lane also has bomb espresso drinks, so you're totally covered.
Images: Alex Block / Unsplash; @bluestonelane / Instagram
People Are Taking These Herbs For Relaxation & It's Not What You Think
The wellness world is always evolving and throwing new sh*t at us to help our bodies and minds in wonderful, magical ways. As focus has shifted from the early '90s era of extreme weight loss (remember the grapefruit diet, anyone? No? Wanna go on a Cabbage Soup fast? No? Ok then.) to today's more holistic and health-conscious space, the trends have adapted to follow suit. In other words, our focus in the health space has transitioned from weight loss to wellness. Applause all around, please. I'm so glad we all finally realized there are more important things in life (such as functioning organs) than having thighs that don't touch.
With this paradigm shift, wellness experts are now marketing new things based on concepts such as detoxification, hormone balancing, and immune boosting. Enter: adaptogens.
Adaptogens are the latest buzzword in the wellness realm, and I know they sound weirdly medical, like they should be a part of our DNA or cells or something, but they're actually a non-toxic herb, so you don't need to be scared. According to Times magazine, adaptogens are a special class of herbs that will help the body resist physical, chemical, and biological stressors. Results from this scientific study show that the herbs also interact with our hypothalamus-pituitary-adrenal axis (HPA), responsible for communication to our kidneys (ie: adrenal glands) about how to handle stress.
See, when we are stressed out, our body uses three stages to handle stress. The initial phase is the alarm phase. It's self-explanatory: you're f*cking shook. It's the initial stage of stress, such as your first few reps of lifting weights. This is where the body releases its first dose of hormones. The second phase, the phase of resistance, is when you're able to handle the stress. So this phase is kind of what gets you through the subsequent reps and sets of your workout. This phase is where the adaptogens work their magic. They essentially stretch out the resistance phase by acting like a hormone balancer. Because they play a role in the brain to adrenal gland communication, they are able to level out the amount of stress hormones that get released by your adrenal glands. The third and final phase of a stress response is the exhaustion phase. It has nothing to do with adaptogens, that's just your body saying "chill, bitch."  The example of weight lifting is obviously a physical stressor, but adaptogens have also been shown to help the body handle mental or emotional stress. So basically, adaptogens are supposed to level you tf out so you're not a miserable, murderous bitch.

While new to the Western world, Ayurvedic healing and Chinese medicine have known about adaptogens for centuries. The trend has hit our side of the world in a big way, and now all these coffee shops are pushing mushroom coffee (I'm not so sure about this), and you can find the adaptogenic herb Ashwaganda in powder form in many health food stores. Another one you've most likely heard of before is ginseng. I'm kinda psychic, so I can say with like semi-certainty that it's about to have a huge comeback now, but your favorite Chinese spot has probably been cooking with ginseng forever. For you overambitious betches that don't believe in easing into things, try this Gwyneth Paltrow-approved adaptogenic smoothie recipe. I'm not sure where you can buy "moon dust," but it sounds like something my drug dealer has mentioned before.
Despite all the cool info circulating about these herbs, keep in mind that scientific research on how adaptogens truly interact with our body is still very limited, and I recommend consulting with a doctor before trying new supplements, especially if you are taking prescription drugs.
What do you guys think? Would you try these herbs? Would you do the mushroom coffee? Sound off below!
Images: Chris Knight / Unsplash; Giphy
Starbucks' New Cold Brew Flavor Is So Disgusting
When you think "fun additions to your morning Starbucks order," what comes to mind? Whipped cream? Peppermint flakes? Some form of caramel? Sure. All of that sounds like a good and reasonable option. You know what doesn't sound as good? Beef jerky. But the fact that "beef jerky coffee" sounds literally stomach-churning to most normal humans is not stopping the innovative minds at Starbucks, who announced this week that they'll be rolling out a new Pepper Nitro With a Jerky Twist at their flagship Seattle Roastery. Um…hard pass. Hard pass on beef jerky in your coffee. Hard pass on calling a Starbucks a "roastery." Hard pass on every man, woman, and child involved in this decision-making. Go home, kids. Party's over.
According to The Starbucks Newsroom—which we'll also be adding to things we're passing on today—the Pepper Nitro with a Jerky Twist is exactly what your coffee was missing:
"Pepper Nitro with a jerky Twist takes freshly ground Congo coffee, slow-steeped as cold brew and served onto a draft through a nitro tap, then infused with a sweet and savory malted fennel black pepper syrup. The beverage is topped with a layer of honey cold foam and finished with a sprinkling of cracked pink peppercorn and a bamboo skewer of natural beef jerky made with grass-fed beef."
So that's all interesting info, Starbucks, but it answers literally 0 of the 200+ questions I had when I first heard about beef jerky in coffee, the first of which was "but y tho?"

In Starbucks' defense, they did attempt to answer the very pressing "Why, God, why?!" that would pop into anyone's mind when hearing about a coffee with beef jerky in it. Their answer?
"We want to celebrate our passion for coffee, but also create the unexpected with flavors we know Roastery customers will love."

Will they though, Starbucks?!? WILL THEY?!?! Who are the people who want to drink beef jerky? WHO?!? And once you're beyond the fact that this "beverage" comes with a literal piece of meat inside it, then you can move onto the other disturbing elements of the Pepper Nitro, namely, the pepper. Who wants pepper in their coffee? This isn't some fancy Brooklyn hipster bar. I don't need your specialty cocktails!
Anyway, no word yet on when this monstrosity will be available outside Seattle, but I'll be sticking to unsweetened iced coffee. Thanks.
Where To Get The Best Iced Coffee You'll Ever Drink
Betches have sworn by iced coffee forever, but recently, the trend has spread to literally everyone. Like, the magic of iced coffee used to be this amazing underrated secret between us and a few hipsters, but now, every human being is Instagramming their cold brew like they're an influencer, and so a million coffee shops have stepped up and completely mastered the drink. If you're in NYC this summer and you're trying to navigate through the coffee shop options on every corner, look no further. Luckily for you, we're here all year-round and we've tried every cold brew and iced Americano in the area. Here are the best ones:
1. Toby's Estate Coffee
Toby's Estate is the holy grail of coffee in New York. I mean, every single person at their Williamsburg location has a man bun and a beard, so you know they serve good shit. Their small batch coffee is made in Brooklyn, but they also have a few locations around the city, so find one that's close to you and order their cold brew. I mean, we can't promise you'll never walk into Starbucks again, but you'll definitely look down on everyone in line.
2. Happy Bones
Happy Bones is a Nolita coffee shop that just gets us. Their drinks are almost as pretty as their tortoise colored spoons that match your new Warby Parker sunglasses, and their iced coffee is unbelievable. Plus, it's conveniently located near some of our fav brunch spots, like Butcher's Daughter, EggShop, and Jack's Wife Freda, so you can get your avocado toast and iced coffee fix in one trip. We can't make this shit up.

3. La Colombe
The La Colombe line looks long and intimidating, but it moves fast and this coffee is worth it. Most locations only take cash, which is obv an annoyance, but if you come prepared, you won't be let down. La Colombe works directly with coffee farmers around the world to use exotic, rare coffee beans that taste so much better than American coffee. Whether you're a coffee connoisseur or are just looking for something to help you open your eyes before 9am, you'll die for this coffee.
4. Hi-Collar
Hi-Collar is an authentic Japanese cafe that specializes in a rare Siphon coffee during the day and turns into a dope sake bar at night. They let you pick your coffee bean, and then choose between a regular Japanese iced coffee, a cold brew "Mizudashi" coffee, or an AeroPress iced coffee, which are all amazing, even if we don't really know what they are. You can also add a scoop of gelato in your iced coffee for another $2, which we totally won't judge you for. I mean, it's ice cream in your coffee.

5. Mud
Mud, also known as Mud Spot, serves coffee that many locals (hi) have referred to as "crack." This East Village coffee shop has been around for a while, so you'll definitely be judged when you start Snapchatting a picture of your latte. With that being said, their iced coffee is refreshing and naturally sweet, so you don't need to add a bunch of shit to make it drinkable. They also have a backyard restaurant that serves amazing brunch, so it's basically a one-stop hangover cure.
6. Dean & Deluca
Dean & Deluca is the OG bougie New York hotspot. Like, Upper East Side moms have been buying their organic produce here for years and won't even look at Whole Foods, so you know it's the real deal. But whether their imported $18 almonds are worth it or not, their iced coffee definitely is. We love that Dean & Deluca's iced coffee is strong enough to get you through the day but not any overkill level that will make you shaky for an hour. Oh, and buy their peanut butter cookie if you must. It's obviously staring at you.

7. Zibetto Espresso Bar
Don't walk into Zibetto Espresso Bar expecting to order a cold brew with almond milk and four Splendas. This Italian coffee shop is authentic as fuck, so you're getting a cold espresso shot called the Shakerato, and you'll love it. I mean, any betch who went abroad to Florence can already appreciate this European version of a cold brew, so get on board. It's basically a shot of espresso mixed with simple syrup and shaken with ice, and it'll become your new go-to fuel. It might even be worth the trek to midtown.
8. O Cafe
If you've ever tried Panther Coffee in Miami, you'll notice the coffee at O Cafe tastes weirdly familiar. That's because it's made from the same beans, and it's a fucking hidden gem. The coffee beans come from exotic places like Brazil, South America, and Africa, and trust us when we say their cold brew is liquid gold. Plus, the actual cafe is adorable if you have time to sit for a sec and stare at the organic carrot muffin on the table next to you.

Our Favorite Alcoholic Iced Coffee Recipes To Get You Through The Work Week
Iced coffee is one of the best things invented by whoever accidentally left their morning cup of coffee out, had it get cold, tasted it, and was not immediately grossed out. When you combine a finely made cup of coffee with cream, ice, and a sunshiny day, your life is just instantly better.
Of course, a betch does not live on coffee alone. When you add alcohol to the mix, you're in for a good fucking time. Like, the possibilities are endless. Do you want an iced Irish coffee? A splash of Bailey's? Shit, do you wanna add a boatload of Kahlua and call it a day?
Whatever your alcoholic coffee adventure, here are our two fav recipes to guide you:
Fancy Iced Coffee: Adapted from Cooks with Cocktails
Ingredients
4 oz. Kahlua
1 cup whole milk (or Almond or Coconut milk)
1 cup heavy cream
4 oz. Bailey's
1 vanilla bean — yes, really
Grab two glass Pyrex dishes. In one, add the coffee and Kahlua, stirring until totally incorporated. In the other, add the milk, cream, Bailey's, and the inside of the vanilla bean, mixing with a whisk until everything is incorporated. (If you can't like, travel to Madagascar in order to acquire a whole vanilla bean, just use like, 1 tsp of vanilla extract.) Put both containers in the freezer for 45 minutes. After that, take em out and scrape them with a fork to move them around. Put back in the freezer for another 45 minutes—keep repeating the scraping until both mixtures are slushy.
Grab a glass and add some of the coffee slush—top with the creamy slush. Andddd serve. No ice required.
Simple Iced Coffee: For the lazy
Ingredients
1 ½ oz. whipped cream flavored vodka — looking at you, Pinnacle
2 tbsps. heavy cream
Cold brew coffee — again, you can buy this shit now, so don't bother making it unless you're a hipster barista
Fill your glass with ice. Pour in the vodka, cream, and fill to the top with coffee. Bam, alcohol coffee.
The 6 Changes To Make To Your Coffee Order If You're Trying To Lose Weight
In case you missed it, Starbucks launched their Unicorn Frappuccino last week, proving to all of us that it was somehow possible for 12-year-old girls to hack the site's menu portal and create this cup of pure rainbow shit. Also referred to as the "Mountain Dew of coffee", or "The reason 2017 is turning out to be worse than 2016", this drink is literally the reason Americans are stupid and morbidly obese.
As we picked up our venti cold brew and judged everyone ordering the latest Lisa Frank-inspired concoction, we started to think about our own Starbucks orders. Like, we wouldn't be caught dead ordering a frappuccino, but what if we want something other than a black coffee with a Splenda and a splash of Skim? How fat would we get? After doing some research, we came up with some ideas for ordering delicious shit from Starbucks without gaining weight. Here are some rules to follow:
1. Think Ahead
First of all, if you're a Starbs rookie, there are a couple things you should know. If you don't specify exactly what you want, you're fucked. Don't order a latte assuming they'll use skim milk or soy. They're using 2%, and the calories will start adding up REAL quick. Also, if you're ordering an iced tea and don't specify that you want it unsweetened, they'll sweeten it with the full-sugar classic syrup, and trust me, you don't want to be consuming that.

2. If You Must Get Syrup, Opt For Sugar-Free
The next thing you should know is that if you're dying for some sweet AF flavor in your drink, the only syrups that come in sugar-free versions are the mocha, vanilla, and cinnamon dolce. So, if you're ordering a skinny caramel latte thinking you're being healthy, they're putting the real caramel syrup in, and probably adding more than the nutritional info accounts for. Basically, you're playing yourself.
3. Customize Your Drink (Without Being Annoying)
Now that we have the basics down, it's time to get creative. If you think about it, the Starbucks menu is just a bunch of combinations of syrups, espresso shots, and milk, so it's easy to customize a drink that has basically no cals with tons of ingredients. If the barista looks confused when you order something that's not on the menu, just make it seem like you order it everyday and have never had a problem. You'll be surprised how flexible she'll be when you have 12 angry people in line behind you who haven't had caffeine yet.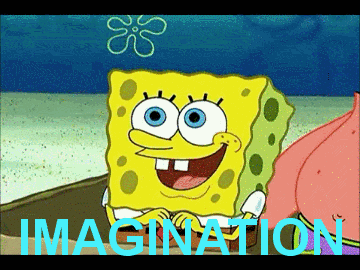 4. Three Words: Iced Skinny Latte
If you're a frappuccino addict (what are you, 12?) the typical health hack of Starbucks is to switch your ice cream concoction to the iced skinny latte. If you're into flavors, choose from sugar-free vanilla, mocha, or cinnamon dolce, and if you're legit dying for white chocolate for some reason, ask for half a pump AT MOST. That shit is sweet enough with just a drop, so you'll be fine. The iced skinny latte is made with a shot of espresso, skim milk, and the syrup you ask for, and the whole drink is like 80 calories. Maybe 100 for a grande. You can also ask for coconut milk or soy if you're dairy-free, and the cals are basically the same. If you want something a little sweeter, get the tall iced skinny macchiato, which is also less than 100 calories. They don't add as much caramel drizzle as they do on a regular, but once again, you're an adult and you'll be okay without the mountain of sticky caramel on your morning coffee.
5. Swap Out Your Cappuccino
If you're one of those girls who went abroad a few years ago still needs to start every morning with a hot cappuccino with extra foam, try getting the Americano Misto instead. It's a hot drink that's basically just espresso shots, water filled up halfway, and steamed milk on top. AKA it's not all steamed milk aka slightly less fattening.

6. Stay Away From The Fancy Fake Coffee Drinks
If you want to order a drink that's not coffee, skip the diabetes bombs like the vanilla bean frap or strawberries and cream, and instead get a tall passion iced tea with soy milk. The whole drink is about 70 calories, and tastes like a creamy fruit drink. It might not taste like a double chocolate DQ blizzard, but then again it's 2pm on a Wednesday and you're sober. You'll take the iced tea.
So there you have it. There's a lot you can order at Starbucks if you're willing to get creative and get a couple weird stares from people in line. Just promise us, for God's sake, that you won't add whipped cream, because there's literally nothing we can help you with there. You can try Sears.
Starbucks' Unicorn Frappuccino Is Somehow Even More Basic Than The PSL
Starbucks just launched a new drink today called the Unicorn Frappuccino, and it's basically the Mountain Dew of coffee. I mean, even more so than the Frappuccino already is, because that's barely coffee TBH. It's more like a coffee-based method for 14-year-old betches-in-training to ingest 500 calories of pure sugar. And in case you were wondering exactly how extra this drink truly is, here's the description from Starbucks: "Like its mythical namesake, the Unicorn Frappuccino blended crème comes with a bit of magic, starting as a purple beverage with swirls of blue and a first taste that is sweet and fruity." Ughhh. Excuse me, I think I just rolled my eyes so hard I need some OJ to help with the comedown.
First of all, it just doesn't seem that hard for a drink to change from pink to purple. Mermaid Barbie pioneered that technology in like, 1995 to make our bathtimes more magical—so sorry Starbucks, but I am not impressed. Second of all, and most importantly, this sounds disgusting. Like drinking a glass of liquid Nerds.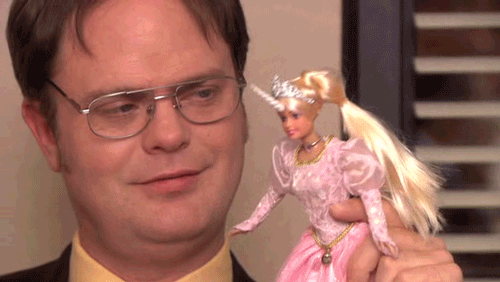 The monstrosity drink is only available from April 19-23, or at least that's what Starbucks is claiming, though just like when your man says the Insta model whose photos he keeps liking is "his friend from high school," we're a little suspicious. Much like an actual unicorn, we hope this drink also disappears and goes extinct (Unicorns went extinct, right?). Starbucks wanted to get in on the rainbow trend because apparently the key to getting kids to buy your shit is to make it look like a Kesha music video. We've already talked about why the rainbow trend is basic, and this drink is no different. I'm sorry to all the boring nice girls out there who think buying colorful shit makes them interesting, but liking mermaids and unicorns and shit as an adult is not a personality. It is a disorder. Seek help.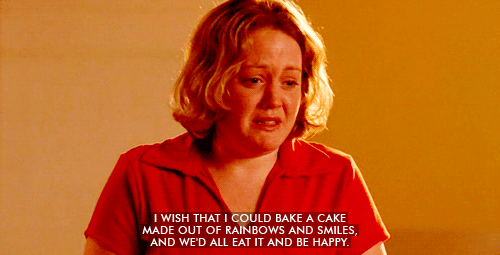 So like, WTF is actually in this drink? According to the ingredients page on Starbucks' site, there's Mango syrup, Blue Drizzle, Pink Powder, Sour Blue Powder, and Whipped Cream. The blue drizzle is made of "Condensed Skim Milk, Coconut Oil, Cocoa Butter, Natural Flavor, Salt, Potassium Sorbate, and Monoglycerides" so basically neither fruit nor coffee. Let's be real though, nobody's buying this for the taste. This is strictly an #eatingfortheinsta situation.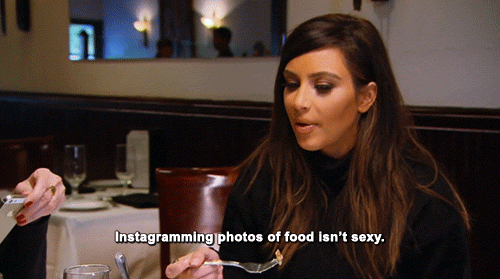 Bottom line, people who like this drink probably liked the movie Suicide Squad and dressed up as Harley Quinn for Halloween. The only thing that could save us here is if this is all one big Banksy prank about capitalism, or at the very least a Dumb Starbucks situation. If we really think about it, this is probably our fault in some way. We all used the rainbow Snapchat filters, and now Starbucks is just giving us the Frappuccino version of that. You know what they say, one great Snap Story halfway across the world can have huge affects here at home. They call that shit The Unicorn Effect.