What Your Favorite 'Baby-Sitters Club' Character Says About You
Over the weekend, whether you were too afraid to rejoin society after lockdown or you were forced back into lockdown because people went HAM and your city saw a resurgence of Covid cases, chances are you might've come across the new Baby-Sitters Club series on Netflix Family. Though the series was originally intended for a children's audience, millennials and xennials on my Twitter and IG feeds have also found themselves binging the show. This wholesome content is exactly the nostalgia we've all been longing for in a difficult year, and if you haven't watched it yet, do yourself a favor and head to Netflix.
So what better way to continue that comforting break from reality than to celebrate the iconic series and its characters by asking yourself the simple question of "What does your favorite Baby-Sitters Club character say about you?" None.
Kristy

Did somebody order a control freak? Kristys (Kristies?) are currently stewing over the fact that their 2020 planner has barely seen any action and spend their days in quarantine crafting the perfect itinerary for working from home. You're not the best with change, but that's mostly because things don't sit well with you if you're not able to run the show and be in complete control. That being said, you are a natural leader and you do your best to lead with love. Your friends are your people and you always show up for them. Like the Mom of the group, you're reliable and when people need something done you're the one they have on speed dial.
Claudia

Claudias are the fiercest, most artistic of the bunch. Never afraid to speak your mind, people naturally flock to your confident attitude and effortless style. You will definitely be voted mostly likely to have a future as an #influencer with a roster of Pinterest-worthy DIYs and sustainable capsule collections. Family means everything to you, though it can be frustrating when your family isn't as open to your free spirit as your friends and fans. You're a considerate friend who always has a purse full of snacks, encourages others to explore their creativity, and your attention to detail in your art and for the people you care about never goes unnoticed.
Stacey

Ahhh boy-crazy Stacey. On the outside, you give off the vibes of a Real Housewife in the making, when deep down you're still just trying to figure yourself out (admittedly, most of the Housewives are too). While you worry a ton about what others may think, you try your best to not let your insecurities get the best of you. In reality, all you're trying to do is find genuine connections in this world, and that goes for friends, romance, and family. You sometimes struggle with living up to your parents' ridiculous expectations, but you know that at the end of the day they've got your back. So keep reminding yourself of that and surrounding yourself with friends and boos who do too.
Mary Anne

Mary Annes are either a future therapist's dream or have a successful future as a therapist. Never one to rock the boat, you're always listening and taking in everyone else's energy. By nature you're a people pleaser, though one should never mistake your kindness for weakness. You're still learning to find your voice and develop independence from who you think you should be for everyone else and who you actually want to be. And while you're still evolving your personality and style, you never discount the value of a solid pair of overalls and you can always be counted on to be there for your friends with an ear to listen and a shoulder to cry on.
Dawn

A spiritual goddess, Dawns are optimistic and always look at the glass as half-full—even when the cards they've been dealt haven't always been the best hand. You might have been forced to grow up quickly and play the role of caregiver or authority in your family. And instead of feeling sorry for yourself, you lean into those skills and excel with purpose. Whether it's educating yourself and taking your efforts beyond performative allyship or leading a guided meditation to calm everyone's nerves, you are not only happy to be a part of the group but truly want everyone to see just how wonderful and badass they can be in their own right too.
Karen

An honorable mention for Kristy's soon-to-be step-sister Karen because let's face it, it's been a tough year for Karens. Whether we admit it or not, every single friend group has a Karen. Karens can be dramatic and have a tendency to overreact when really all they are is starved for attention. They genuinely believe they mean well, though it often comes out in problematic and extreme ways, like idk, running away at camp or fearmongering over conspiracy theories. And while Karens still admittedly have room to grow and mature, one thing is for sure—if they like you they'll defend you to the extreme and you'll always get that impossible restaurant reservation even if you're just walking in.
Images: Jesse Austin (5), Kailey Schwerman/Netflix; Giphy 
What Your Birth Control Choice Says About You
As a girl of the 21st century, you are probably aware of the many birth control options available to keep you gettin' busy without making a baby in the process. Like all women, each birth control option is its own special snowflake and reveals valuable information about the betch who chose it. So what does your birth control say about you? Let's see!
The Pill
You are a betch who likes to be on a schedule. You probably have a multi-colored, multi-tabbed planner full of stickers letting you know exactly where you need to be and when (as a backup to the meticulously kept calendar that is already on your phone.) You take comfort in the rituals of life—Bachelor in Paradise on Monday and Tuesday, brunch on Sunday, and your pill, every day, with lunch. These routines help keep you grounded, which is why you're the one in your friend group who your other besties can count on when they need to text "Wait, when is Becca's wedding again?" You may not be the most likely friend for seat-of-your pants adventures, but you're not pregnant so there's always that.
Condoms
For the down-to-earth, grounded betch who wants to leave her body (and her hormones) as is. You go with the flow (seriously, your period is nuts) and your besties love you for it. You can probably be found at your weekly Ashtanga class, praying to mother Gaia and connecting spiritually with your pelvic wall. Your organic vegan gluten free paleo diet may earn you some jealous side-eyeing from your besties, but that's only because they know your healthy AF lifestyle means you'll live long enough to get drunk at all of their funerals.


The IUD
You are a strong motherfucker who does not fuck around. You got your IUD because it was the most practical, long lasting, and tested method available and you ain't afraid to have a doctor shove some metal and/or plastic contraption in your vag. You are the friend who is always down to help another friend move, and will actually be like, helpful in the process. You take hardcore fitness classes like CrossFit and Rumble and are the bestie that everybody knows not to fuck with. When you do decide to have a child they'll be one of those kids who is like "Sorry I can't come out, my mom is super intense." Though thanks to your IUD, that won't be a for a long, long time.
The Nuva Ring
You are a sexy, modern woman who's not afraid to touch the inside of her vagina if it means reliable birth control. You're the friend about whom guys are always asking, "Who is that?" and you probably have your fair share of vibrators and other goodies in your bedside table. You are basically a walking, talking Cosmo magazine worth of sex advice, and your besties thank you for it. Any guy who can't give you what you want cant hit the damn road, and you teach your friends to do the same. Just don't let your kids catch you in the act when you finally do settle down.


Implanon (That Thing They Implant Into Your Arm)
You are a cyborg betch from the future! You are always up on the latest gadgets and have had wireless headphones for ages now. You are fully tuned in to all things tech, and can't wait for the day when we hit the singularity and all upload our consciousness onto the cloud. When your besties are having issues with their phone or computer, you're the first person they talk to before heading to the Apple store. You probably have a very busy and serious real girl job and will eventually settle down with an equally tech savvy partner when you sell all your cryptocurrency. Here's to your future robot children!
The Female Condom
Honestly girl, I have no idea what goes through your mind but God bless.
What Your Favorite LaCroix Flavor Says About You
So, according to my calculations (and Wikipedia) LaCroix was made as a down-to-earth alternative to the "snobbish" Perrier. I'm pretty sure calling it LaCroix was their first mistake in trying to establish an accessible brand, mainly because LaCroix is the only word I have in my French vocabulary besides fromage. Cue DJ Khaled, because LaCroix really played themselves. Just like your alcoholic drink of choice tells me everything I need to know about you and more, so does your favorite LaCroix flavor. These personality predictions are 100% true and backed by science, and by science I mean I DM'd Bill Nye on Twitter to get his seal of approval and he hasn't responded. Drink on, betches!
The Zodiac Killer is your role model. Your favorite pastime is sipping on an ice cold can of Pure LaCroix after murdering every blonde girl in your sorority. You use your iPhone without a case because you are truly disturbed and have nothing to lose.

You take your shoes and socks off on flights and clap when the plane lands. Your go-to workout shirt says "Your workout is my warmup," and you call Gatorade flavors by their real name. Probably a cop.

You never forget a birthday and check in with your grandparents on a semi-regular basis. You won't sign me into that 8am no matter how many times I offer to Venmo you $10. NARC.

Whoever said tangerine is the new orange was seriously disturbed.

You're not totally sure how to pronounce La Croix but can definitely vouch for "how pretty the cans are". You were raised in a household of Polar Seltzer and are scared to try different flavors cause, idk, they might kill you or something.

I get that you're embarrassed to drink soda in public, but I think getting caught with a can of NiCola is arguably worse. I'm impressed that LaCroix was able to bottle the exact taste of a McDonald's fountain Diet Coke that's been sitting in a hot car for 5 hours.

If I hear you talking about your semester in Barthelona one more time, I am going to call the cops.

The Cosmopolitan Snapchat feed is your main source for world news, and you're still praying that Drake will answer your DMs. Maybe start wearing less and going out more?

You are constantly having an existential crisis because Mercury is in retrograde. And no, don't get bangs.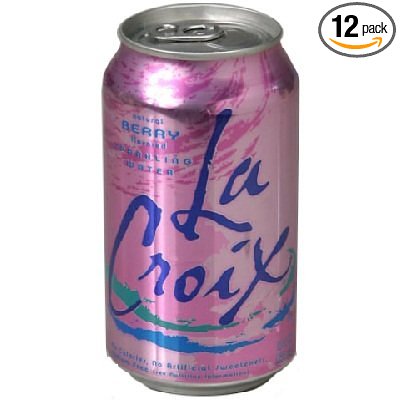 One time you lost 'Odds Are' and had to drink bong water, and uh, actually kind of liked it.

If you were a character in The Office, you would definitely be a part of The Finer Things Club. Conor Kennedy tried grinding on you once, but you willfully declined because you didn't want Taylor Swift's sloppy seconds.

Ah, pamplemousse's annoying vegan cousin. You watched What The Health once and won't shut up about it. Seriously, stop. No one likes the bitch at brunch who makes a hangover worse by scolding others for getting eggs benny. Let me and my hollandaise sauce be.

The 7 Types Of Girls In Every Bridal Party
If you're getting married or have already put that nail in the coffin tied the knot, you likely had bridesmaids. I had nine. That's beside the point. Every bride has a unique personality and, therefore, very unique bridesmaids to help out on her special day. Regardless, though, you cannot deny that your bridesmaids or bachelorette attendees fell into these categories. Was Stacy the party animal you lost in Nashville during the bachelorette? Was Lindsey the thirst trap social media stalker who put up WAY too many pictures of you before the rehearsal dinner? Did Jessica just get high and act super chill no matter what you told her to do? Read on to figure out which bridal party archetype you and your besties are.
1. The Social Media Guru
She made a Snapchat filter for your bachelorette, wedding, shower, and everything in between. She has shared no less than five social media posts the day before each large event featuring a picture of herself and the bride with a paragraph about friendship. She almost tripped and fell into an open manhole because she was checking you into a restaurant on FourSquare. She has more pics of your wedding than your photographer.

2. The Control Freak
This could be the bride, but there's at least one in every group. She made a fucking Google map of your stops on the bachelorette trip. She's got reservations at at least three restaurants/bars each night in case one doesn't pan out. She's got transportation covered. She's slightly manic but you're going to be organized, goddamnit. She has sent out no less than three emails covering the event at hand, ensuring everyone has a) paid for their stay, b) has the T-shirts she ordered, and c) knows how to get to the hotel. She had her bridesmaid's dress the day after she found out about your engagement.
3. The Outsider
Who even is she? You definitely went to school with her or knew her at some point in your life, and, yeah, she's fun, but she's clearly is not part of the new dynamic. She clings to the bride, afraid of interacting with the others. She laughs at everyone's jokes, even though half of them, like, aren't funny. She's desperate for attention in a cute way. We still love her.

4. The Party Animal
Once you unleash her, she cannot be tamed. She's making friends at the bar, on the sidewalk, at the club, in the Uber while telling stories about her house/dog/favorite restaurant/former relationships. She's the one searching for a strip club (or stripper pole) at 2am or trying to climb on a table at the piano bar to flash strangers. She's a champ. She's ordering shots you don't want and harassing anyone who says they're tired before 4am. She can shotgun a beer, get lost in a foreign city, find her way back, and be ready for more. She's an unstoppable—and franky, terrifying—force.
5. The Mom
She's literally the one holding the bride's hair back while she's vomming during the bachelorette (thanks, Beth). She can be counted on to have fun, get drunk, but still be so goddamn responsible that everyone gets home/back to the hotel without dying. She somehow has tissues and/or plastic bags for clean-ups (shit happens) and never really yells or gets upset. She's just disappointed. But she's a cool mom.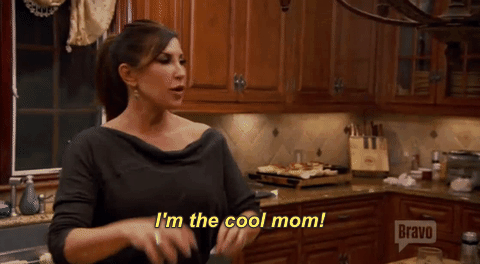 6. The Literal Mom
She either just got married and/or just had a baby, and clearly that's the focus. She doesn't come to any of the events but somehow gets her shit together for the wedding day. She tells you that "it'll go so fast" and to hold on to special moments while figuring out a breast pump. She was a regular on Tinder and at drunk brunch, but now she's a stay-at-home-mom who makes color-coded grocery lists and reads about the benefits of raw diets for newborns.
7. The Chill One
No matter what you've thrown at her, she rolls with it. You definitely switched the hairstyles for your bridesmaids four times, insisted they buy Miu Miu nude heels, and changed up dresses last minute and she's cool with it. She's come to every event, not made a giant deal about it, and … is she high? Yah, she's just really high.

Need hashtags, Snapchat filters, and matching tees for your bridal party? Click here!
Quiz: Am I Pregnant?
In a world where three Kardashian sisters are pregnant at the same time (reportedly), one starts to wonder: Am I pregnant? Am I a member of this pregnancy pact too? When will Kris break the news to TMZ? Obviously, you have to be prepared so you know when to act like your pregnancy reports don't exist and go about your normal life while you watch everyone torturing themselves trying to figure out if the news is true. If the past week has taught us anything, it is that there is no greater power than a pregnant Kardashian/Jenner. So, are you pregnant too? Let's find out:
1. What letter does your first name start with?
a. K
B. T
c. Neither of those ugly letters
2. Does your mom(ager) desperately want a grandchild from you?
a. Ugh yes
B. Probably but she gave up on that for me long ago hahahhcrying
c. Nope, she wants me to focus on my career because she's a 21st century lady/that bitch knows she can't tell me what to do

3. Pick an animal
a. Chicken
b. Black lab
c. My Gucci fur slides
4. How do you handle stress?
a. Spend three hours trying to take a good selfie until I cry myself to sleep
B. Work out until I pass out, you know how it is!
c. Idk I just remind myself that I literally don't care at all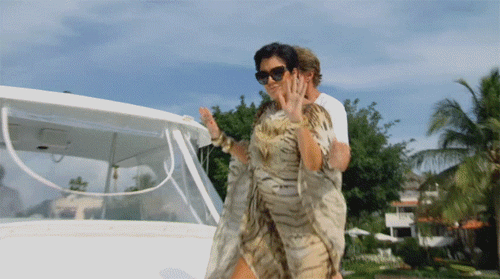 5. Of these names, which is your favorite for your (potential) baby? Yes, you have to choose.
a. Krystal
b. Lebron
c. Vegan
6. Where do you see yourself in 10 years?
a. Where I am right now haha oops! Got a little carried away!
b. In Fergie's "M.I.L.F. $ Part 2" music video
c. Far, far away from all the bullshit

If you got mostly A's: Yup, you're definitely pregnant. Bible.
As if you aren't the center of attention often enough, you are now pregnant and can milk this (haha) for a very long time. Rub my feet! Tell my I'm pretty! Buy my lip kits! This is going to be a beautiful journey for you and a fiery pit of hell for your mom and friends. Enjoy it while it lasts, because once that baby is out it's only a matter of time (20 years) before they shock the world with a pregnancy of their own.
If you got mostly B's: Bitch, you might be!
You're not NOT pregnant… you should definitely pee on a stick ASAP. You've been ready for this moment for years, so if it's finally here, congrats! You and whoever knocked you up should be very happy. Your friends and family will be overjoyed with the news and will be by your side every step of the way. And if that First Response responds with "nah, you're just bloated," we're sorry. Sorry that you're bloated, sorry that you're not pregnant, and sorry for repeating it now. It's nothing you haven't dealt with before, though! Way harsh, Tai? Whatever. Better luck next time.
If you got mostly C's: Hell no, skinny bitch, your crimson flow is still a'coming
Take a deep sigh of relief, you are not pregnant. At least, not this time. Keep on looking the hottest you ever have in your life; there's no baby bump forming inside you. This doesn't mean you're off the hook, though. Make sure your mom or gold-digging boy toy hasn't switched out your birth control with Smarties. Something weird is going on in your inner circle, and you don't want to get roped into that mess. Beware of the plastics.
What Your Favorite Real Housewife Of Orange County Says About You
Last night was a big night on Bravo. And not because those rednecks from Oklahoma returned or because Kathryn dyed her hair fucking nuclear maroon for the Southern Charm reunion, but because the OG housewives out in Orange County are officially back. Now, it must be said that these women might be my least favorite because they're all trashy af and they ran off queen Heather. But my god do they make good TV. I mean, they fake cancer for Christ's sake. There isn't anything they won't do for ratings, which I can respect. But because none of them are betchy in the slightest, ranking them really wouldn't make sense. So instead we're here to tell you what your favorite wife of the OC says about you. And no. I didn't include that new Peggy lady because she wasn't on last night's episode and I don't know jack shit about her except that her debut tagline sucks. You can go shave your back now.
Vicki Gunvalson
If Vicki is your fave, you became lame af post-undergrad and are really trying to hold on to your previous way more fun life. You were the social chair of your sorority and got voted biggest lush senior year, but got a boring job like accounting or, idk, selling insurance, and now you just look desperate screaming "Whoop it up!" at company happy hours. In terms of your love life, shit isn't much better there. You're super thirsty for guys to like you, but they just don't. You should probs go on sabbatical or at least intensive therapy to try to turn things around.

Tamra Judge
Every squad has one and it looks like you're it: the annoying af girl who won't shut up about fitness and eating healthy. Like, hi. I literally couldn't give two fucks about your power greens salad or how high you were on the torque board this morning. You have friends but you probs don't even know about half of the group hangs because they don't want to hear you bitch about calories and how bloated you are in your size 0 pants. Do yourself a favor and eat some pizza and stfu.

Lydia McLaughlin
People who like Lydia better than the other wives are the stereotypical nice girl, my personal least favorite of all types of people. Sorry. You listen to Taylor Swift and wear Uggs while sipping pumpkin spice lattes and just bask in your basic way of life. Anytime there's an inner clique fight, you're the first to try and make peace and bring everyone together again. You work for a nonprofit or are a nurse and you host weekly bible studies. Your mere existence threatens to put me into a coma.

Shannon Beador
Shannon Beador fans find themselves somewhere in the middle of the pack. You're not the HBIC but you don't get walked over, either. Well, at least not by your friends… fuckboys are a totally different story. You keep it real, which makes cool normal people love you and fake betches hate you. Every once in a while you let your crazy side show and whip out a crystal or give yourself an enema, but for the most part you're chill.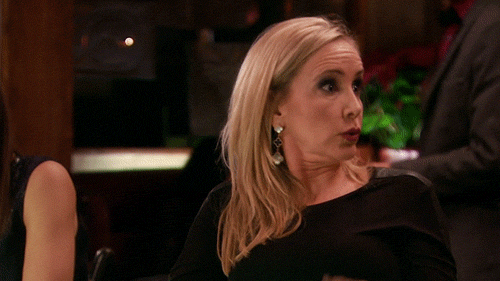 Meghan King Edmonds
A lot like Shannon fans, if you like Meghan, you're probs pretty normal. You've been super popular your entire life so it only makes sense that you grew up to a rich skinny betch married to a professional athlete. Fucking duh. You're pushing the verge of being a nice girl, but you also have enough of an edge to not take people's shit. Tbh, sometimes you're a little boring but that may be because everyone you hang out with is a legit psycho.

Kelly Dodd
You're a BSCB. There's really nothing else to say about it because that's the fact. You have a handful of friends but they only hang with you because you're always down to get shit faced and you're a good person to have on your good side. Because you'll cut a bitch. Maybe one day you'll reel it in, but chances are you'll just end up someone's drunk aunt.

Read: The Disney Princesses Ranked By Their Real Housewife Alter Egos
What Type Of Stoner Are You Based On Your Zodiac?
The stars have once again returned to their 420 alignment, meaning that today is the perfect day for each member of the zodiac to partake in some herbal refreshment. Now, there is no one stoner sign. Marijuana is for everyone (except like, babies), but the way you enjoy marijuana, like most things, is 100% dictated by the arbitrary placement of the stars and planets as they align with the date and time of your birth. So as you're making your 420 plans, please keep the Stoner Zodiac in mind so that every member of your friend group, whether she be a Gemini, Leo, or dare I say, Scorpio, can get high AF without any of the munchies, anxiety, or getting paranoid the cops have been called.
(TBH tho, if the weed is dank, you'll probably still experience all three…)
Aries, "The Group Dealer"
So, we're not saying you're a literal dealer here (though you may be, in which case please send your contact info to [email protected]) but that you're the person in the group who is always good. You're a natural born leader, and there's no better way to take charge of a smoke circle than to have it be your product the circle is smoking. Anytime someone suggest it's time to blaze, you're right there with your own little baggie, dictating exactly the best method by which you should smoke it, and ensuring that you get greens because Stone Etiquette clearly dictates that the weed owner always gets to smoke first, unless it's like, somebody's birthday or something.
Taurus, "The Productive Stoner"
Given your work ethic and stellar resume, most people would be surprised to learn that you've been high since roughly the year 2005. You're the type of person who is somehow able to both live a productive life and smoke weed every day. You're basically like a stoner unicorn. Budicorn, if you will. Just make sure you're careful with your non-Taurus friends today. Sure, you can wake, bake, and give a killer presentation at work an hour later, but most people do not have this superpower. So when your friend tells you that they absolutely cannot smoke this bong and still be okay to meet their boyfriend's parents in an hour, believe them. Laugh at them in private, but believe them.

Gemini, "The Weed Innovator"
Geminis are always looking for the next best thing, meaning that you are the person in your friend group who is always on top of the latest and greatest in weed trends. You're the person who rolls up to the party with some kind of crazy-ass mega-vape, or actually said "yes" when your bestie's weird cousin pulled out some giant rube-goldberg dabbing contraption and asked who wanted to smoke it. And sure, sometimes you get so high off these newfangled devices that you blackout and wake up on a marijuana farm in Mexico, but that's all part of the fun, right? ….Right??
Cancer, "The Active Stoner"
As far as weed smoking goes, just zoning out to a Netflix and zoning back in 17 episodes later with no clue what the main character's name is is just not your vibe. You much prefer getting high and doing something, even if that something is just folding socks for two hours or finally painting that one wall in your room (both of which you will have to completely do over BTW). The point is, you need to keep yourself busy while high to avoid going deep into your brain and remembering every single embarrassing thing you've done, starting with the time you peed during reading circle in Kindergarten, and ending 20-something years later with the anxiety attack you are about to have right now. Before packing up to go to your 420 celebration, make sure to pack some kind of crafty thing or snack recipe to keep you busy when the weed hits. Knitting and cookies are always a good option.

Leo, "The Insta Stoner"
Leo is "The Performer" of the zodiac, meaning that you really don't really see a point in smoking unless people know you're smoking, nah mean? So either because you have those privacy settings on lock, or because you DGAF, your Insta story is nugs on nugs on clouds of smoke. And on 420, your extra-ness is about to get a whole lot more extra, thanks to all of the weed related clothing items you've stocked up on all year just for the occasion. You're no stranger to an amazing photo op, so be sure to head out into the best possible lighting to display your new "420 BLAZE IT" shirt across social media, where your friends will appreciate the subtle addition of not one, but two, lit blunts. Just make sure to double-check that you blocked your boss on everything.
Virgo, "The Woodland Stoner"
Virgos love nature, and what better way to really get in touch with nature than by smoking tree all day? Sometimes, you miss the good old days of sneaking out into the woods behind your parents' house, crouching behind a bush, and smoking shitty dirt weed out of an apple. Now that all your friends have their own residences, it's all nice-ass bongs and sitting comfortably on a couch. Lame. If you really want to honor your Virgo spirit this 420, roll yourself up a fat J (with those herbal, sustainable papers of course) and head for the trees. If you can't find any friends who want to join you (allergy season, etc…) just take a couple of puffs of the dank shit and try talking to a nearby squirrel. You two will be besties in no time.

Libra, "The Social Stoner"
As far as weed goes, it's something you prefer to do in the company of friends, meaning 420 is the perfect day for you to get really into it. While sitting around alone in your underwear stoned out of your mind seems pretty fucking boring to you, sitting around in your underwear stoned out of your mind with your friends sounds amazing. Maybe you're not smoking weed on the daily, but you do maintain a small stash so that you can be ready whenever the opportunity for a smoke circle presents itself, and you'll never say no to something that is being passed around a group. Basically, your ideal smoke situation is every episode of That 70s Show, Ashton Kutcher and all.
Scorpio, "The Philosopher Stoner"
Scorpios are intense. This you already know from having to be yourself. As a stoner, Scorpios are the people who want to get high and think about shit. Lots of shit. Like how the Earth is just like…hanging there…in space. They're the ones who take one bong rip, look to their left and ask, "How do we know that the blue I'm seeing is the same as the blue you're seeing?" You're also not opposed to just sitting back and watching Planet Earth for five hours. The Earth is fucking crazy, man.
Sagittarius, "The Classic Stoner"
Sags are notorious for their great senses of humor without the aid of a drug that is literally known for making everything hilarious. Get a few puffs in you, and you can't help but turn into the classic image of a stoner, rolling on the floor laughing your ass off at something that you can't really explain to everybody else. Sags are also intensely curious, so weed will open you up to all the classic stoner dilemmas like "If someone could tell you the exact date and time of your death, would you want to know?" and "Do I hate you because you're fat, or are you fat because I hate you?" Also, you're going to want to keep some eyedrops with you. Your eyes look fucking terrible.

Capricorn, "The Cannabis Connoisseur"
As a Capricorn, you like to know everything about everything. So once you get into weed, you like really get into weed. You're the type of person who can look at a nug and tell you its entire life story. You know every strain so well that when your dealer tries to sell you some bullshit called "Blueberry Kush Dog" you'll take one look at it and say "If this was really Blueberry Kush Dog, it would have defined nugs, visible crystales, and a defined, fruity odor. This strand you have here has an earthy aroma, strands of red, and is sticky AF which leads me to believe it's Girl Scout Cookies. I'll take an ounce and don't ever come around here without knowing your shit again."
Aquarius, "The Marijuana Activist"
Legalize it! Aquarians are known for their social activism and liberal agenda (how you holding up these days, BTW?) making you the type of stoner who get like, legitimately heated when talking about marijuana legalization. You'll sign any Change.Org petition that rolls your way regarding legal weed, and one of the surest ways to get your vote is to put medical marijuana on the ballot. You've probably been to Colorado like 20 times, and had no problem telling your horrified grandmother over Thanksgiving Dinner about how Denver made so much money on legal weed taxes they were able to invest more money into public schools (that's true). And don't even get you started on the way marijuana was used to help bolster the prison industrial system—seriously, don't get started. Just relax enjoy the holiday for once, Aquarius. It'll give you the energy you need to make the giant pot leaf protest banner you've always dreamed of.

Pisces, "The Festival Stoner"
Pisces are the artists of the zodiac, so you're basically a natural weed lover. It like, gets you in the zone and shit. Pisces are also music lovers, meaning that once you toke you want nothing more than to put on your fav album and just like, chill. And what place combines rampant marijuana use, artistic expression in the form of body paint and glitter, and basically non-stop access to your favorite musical acts? Festivals, duh! Pisces are perfect for the festival scene. In fact, they thrive. Coachella? You're there. Both weekends. Bonnaroo? Fuck it you can hang with the hipsters for a weekend. Wait, also, wasn't that you toking next to Malia Obama at Lollapalooza? I'm pretty sure it was…
What Your Favorite Wine Says About You
If there's anything betches love more than wine, science has yet to invent or discover it. Not that I've ever been known to refuse alcohol of any kind, but vino will always hold a special place in my heart/liver. If I were to have a superpower I'm pretty sure it would be the ability to sense a bottle of Chardonnay being opened from miles away. Not only is wine fucking delicious, but it has a higher alcohol content than beer and lets you get drunk while kinda-sorta maintaining an air of sophistication. You might be passed out on the couch, but as long as you're unconsciously clutching a wine glass, you're passed out in, like, a classy way.
Basically, it's a law of the universe that at any given moment, some betch somewhere is downing some variety of wine—you're probably doing it right now. You can tell a lot about a person based on how they consume their alcohol, so here's what your fave wine says about you.
Bubbly
If your favorite wine is a sparkling one, you probably don't really like wine all that much and would rather be drinking a vodka soda (wouldn't we all?). Irregardless, you're a laid back person who doesn't care that much about semantics and refers to all sparkling wines as Champagne—or at least, you better be for the purpose of this list, or else you're just fucking obnoxious. Someone who only drinks wine with carbonation is the type who pretends they're classy even when their life is an obvious train wreck—like when you throw up in the back of your Uber but it's totally fine because you only got it on you and not any of the passengers or the driver's back seat. You may post "poppin' bottles" Insta stories, but we all know you were popping André. "Sophisticated with a hint of slutty" is your favorite Leslie Knope quote, as well as how most people would describe you.

Riesling
Summer is your favorite season, and you're either a novice drinker or have the kind of sweet tooth that's led to way too many drunken Oreo binges. Either way, you have yet to figure out your limits, so you're always the one to get way too drunk too fast and get carried out of the bar by your friends who can actually handle their alcohol. But whatever— you're the life of the party before then, so people don't hate you all that much for now. Just don't expect the goodwill to last forever.

You always talk about getting out and seeing the world, but you never actually do because you're a bit of a homebody. Maybe when you graduate you'll get around to it.
Pinot Grigio
You don't like to make waves, and while you're not shy, you can usually be found getting drunk with your BFF in the corner at parties. You love fitness almost as much as you love wine and judging people, which is partly why you've stuck with pinot g. for so long—it's a totally acceptable day drink, so you can sleep before your half-marathon in the AM. (Ugh.) Honestly, you can be a little insufferable, but your six-pack is super impressive.

Chardonnay
Subtlety isn't a Chardonnay drinker's strong point. You know what you like, and you stick to it. Among your friends, you're known for having a dry sense of humor. Sometimes, people say it's a little too dry, but whatever, you're confident enough to know anyone who can't take teasing isn't worth your time. Besides, you'd think people would want to know when they're having a bad hair day. You work in, like, finance or something, and you fully expect to own a house in the Hamptons one day.

Rosé
If your favorite wine is pink, you walk the line between nicegirl and betch with care. Every Saturday night, you can be found making regrettable decisions in a series of shitty bars, and every Sunday morning, you're arranging brunch, rain or shine, because you believe day drinking is the best cure for a hangover. (Duh.) You watch The Bachelor religiously and pretend not to be as invested as you are. You like to think you're unpredictable, but really, you just hate making decisions—even between red and white wine. Good thing we're entering rosé season, when it's socially acceptable to be tipsy at all times. Just try not to let the cumulative hangover kill you in September.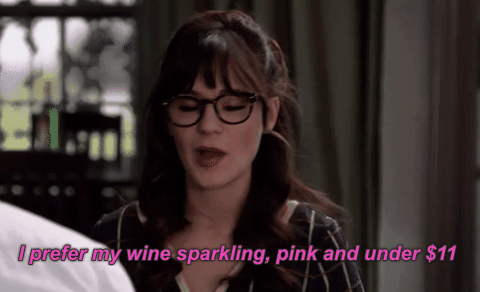 Pinot Noir
You started drinking red wine because whether you like to admit it or not, you judge the shit out of white wine drinkers. The only problem is you can't bring yourself to buy the dry, bitter stuff, so when you discovered you like pinot noir, you stuck to it. You're a secret romantic with an account on every dating app, and you're always complaining about the dating scene in whatever city you live in. A word of advice: Stop doing that.
You like to tell people you're low-key, but you're less responsible than you let on. (TG, because responsibility is boring.) After you've drunk an entire bottle of the pinot you brought to the pregame, you're the one doing shots and rallying the troops. Then you decide you're never drinking again and spend the next weekend going on disappointing Tinder dates and watching Netflix until you stop feeling sorry for yourself.

Tempranillo
You're one of those people others describe as headstrong. You kept a bottle of hot sauce in your bag before Beyoncé made it cool, and you're down to try pretty much whatever. Admit it: You've thought "YOLO" unironically before doing something stupid like drinking the vodka some dude offered you in a parking lot.
You list "world traveler" on your Instagram bio, and you love meeting new people you can force to listen to your many stories. People tend to like you at first, but you've also been told to STFU about your exotic vacation because it's all you talk about. You'll settle down when you feel like it and not a moment before.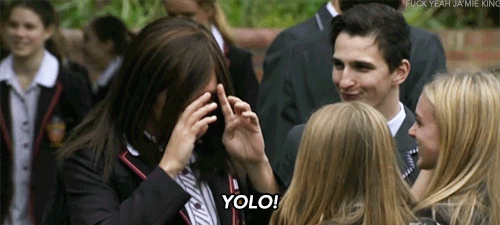 Cabernet Sauvignon
You come from money—you've been knocking back wine since your mom started turning a blind eye at fancy family parties, so a cab's dry bitterness doesn't bother you. You like to take charge and go for what you want; if life were a reality show, you'd be the one who isn't there to make friends. (You also tend to speak in clichés.) TBH you're pretty judgmental, but you're not terrible to be around once you decide to like someone. Even when blackout, you're more likely to carry a Riesling drinker out of the bar than be carried out yourself. After all, you have appearances to maintain.

Is it too meta to propose a toast to wine using a glass of wine? Whatever, I'll drink to it anyway.