Super Long-Lasting Products For Your Skin & Lips
Now that winter is in full swing, my skin has officially lost all its moisture. There are only so many face masks I can do. But putting makeup on top of cracked and flakey skin can be a disaster. Typically, liquid and cream products are your go-to in the winter. Save the powders for the warmer weather. After starting with a hella good moisturizer (see here), use these moisturizing makeup products to stay hydrated af all day and beat the winter dryness.
First Aid Beauty is a fab brand if your skin is sensitive, and the brand is not ridiculously overpriced. This primer and moisturizer is a two-in-one (hello, lazy gals) so you moisturize and prep your dry skin at the same time to ensure your makeup lasts and doesn't get crusty. But if your skin is super dry, I'd suggest still moisturizing beforehand. Double the moisture, double the hydrating—I can hear the glowing angels singing now.

I don't think there is anything worse than having a super dry under eye area. It's not a cute look on anyone (not even you, Beyoncé… sorry). But this concealer is my holy grail. I have probably gone through a dozen of them and I don't plan on stopping anytime soon. No matter how dry my under eyes are, this concealer never gets cakey or cracks. It lasts for ages and can be layered to build the coverage. 

Another moisturizing makeup product I am so obsessed with. I bought it over the summer and I have been using it ever since. This cream blush is super hydrating so my cheeks never get dry from the winter winds. It also has great staying power. I use the color Naughty n' Spice, but there are three other colors to choose from. What's amazing is I can use it as blush, eyeshadow, and lipstick if I'm going for that monotone look (or just super lazy). Nudestix, if you're reading, please come out with more colors. Thanks!

I have yet to find a cream bronzer as amazing as this one. I know it's pricey, but it does last a long time. But if you know of a dupe, hit me up in the comments. It gives you a natural sun-kissed glow even in the dark depths of the winter. The only issue? It comes in one shade. Although it claims to be a universal color, that's impossible. Chanel, it's 2019, you can do better.

This amazing lipstick is incredibly moisturizing, and claims to keep you hydrated for 8 hours. It contains beeswax, moringa oil, raspberry seed oil, and vitamin E. It is all natural, long-lasting, and has amazing color payoff. My fav color is Doused Rose—it's the perfect your-lips-but-better shade, but there are 17 others to choose from to fit every occasion.

Pricey, I know, but in this case, it's well worth it. This beauty cult favorite is a suuuuuuuuper moisturizing facial mist to end your beauty routine. Say goodbye to dry and powdery makeup! If your skin is feeling super parched (and your wallet is feeling super full), spray this bad boy on before and after your makeup routine and your skin will be so glowy and hydrated you won't know what to do with yourself.

Images: Banter Snaps / Unsplash; Sephora (4); Nordstrom; Burt's Bees
Betches may receive a portion of revenue if you click a link and purchase a product or service. The links are independently placed and do not influence editorial content.
Kylie Jenner Is Releasing A Todd Kraines Lip Kit
If you have ever seen Keeping Up With The Kardashians, you know there is only one good thing Scott Disick has ever brought into the world (sorry Mason, Penelope, and Reign). Before Lord Disick took to babysitting teenage girls, he created one of the best pranks ever. For actual years, he would call Kris Jenner and pretend to be Kardashian family friend Todd Kraines, but like, a super creepy, squawky version of him. If you are not immediately thinking to yourself, "It's me! It's Todd Kraines!" then I need you to stop what you are doing and go watch a Youtube clip of it or something. The Todd Kraines prank was the only redeemable thing about Scott's screen time, which otherwise was just him whining about how hard is life is while wearing $7,000 shoes. Seven seasons later, Kylie Jenner has finally decided to honor the best prank of her lifetime (I mean, she's like 12 years old so it's kind of a small sample size but whatever), by naming her new lip kit after it. That's right, Kylie made a Todd Kraines lip kit.

Take a look at the Todd Kraines lip kit below.
This new Todd Kraines lip kit is a gorgeous peachy nude, so combined with the comedy gold that is the name, this lip kit is probably going to sell out immediately. Sorry. I wonder how the real Todd Kraines feels about this? Is he salty that they're sort of making fun of him? Does he like, get royalties?
Oh look, he's stoked:
The special edition Todd Kraines lip kit launches on November 5 at 3pm PST, so if you want to get your hands on the lip kit named after the most important member of the Kardashian family, set your alarms now.
Images: Shutterstock; kyliecosmetics, tkraines / Instagram; Giphy
6 Lip Colors You Have To Get For Fall
The season of upper lip sweat and actual hell outside is almost over—yay! Which means it's almost the best time of year: Halloween. Sorry, I mean fall. Fall is my favorite time of year because HALLOWEEN and also, fashion is just better. If you're looking for something new and trendy for fall but are also moving into the world's tiniest studio apartment (me) and/or are broke (also me), update your look by investing in one (or all) of this season's hottest fall lip colors.
1. Oxblood
Deep reds are my favorite fall lip colors, but this year the specific red tone you'll see everywhere is oxblood. It's like a burgundy but with more brown/purple in it. Oxblood is one of the best colors ever, and it will look gorgeous on any skin tone. It's the ultimate edgy lip. Or edgy everything. Seriously, I love this color so much, get clothes with it, do your nails with it, paint your entire face, I don't care.

MARC JACOBS BEAUTY Le Marc Lip Crème Lipstick in Deep Oxblood
2. Pumpkin
Orange-red is actually my favorite summer lip color, but this year we're seeings them all over the runway for fall too. I'm kind of obsessed with it. It's a fun bright twist to probably drab fall attire and I get more use out of this color for longer. We're calling it pumpkin to make it more festive, but any orange you love will work.

NARS Audacious Lipstick in Vivid Orange Red
3. Magenta/Violet
Another summer staple that can carry you into fall, magentas and violets are super in again. This is a great color range, because you can push it from electric purple to deep berry, depending on your mood. I love purple shades as an alternative to red, and magenta is a sexier way to do pink without looking like a baby prostitute.

ANASTASIA BEVERLY HILLS Liquid Lipstick in Vibrant Plum Magenta
4. Metallics
Metallic lipsticks are a cool, edgy element to add to your look. You can do these in any colors (I especially love it if you're super adventurous and do a dark purple, blue, or even black), or double up by mixing two of these trends together, like a magenta or nude metal. It's an easy way to update your go-to color.

URBAN DECAY Vice Lipstick in Trance-Metallized
5. Brown
In true 90's fashion, brown lipsticks are back. Wear these with your flannels and space buns and Doc Martens. I love this trend and I feel like an angsty teenager when I line my eyes with black kohl and put this on. You will look like a Nirvana video reject, but like, in a chic way. Reapply often, as dark lipsticks may fall victim to butthole lips, which is not cute.

SMASHBOX Be Legendary Lipstick in Coffee Run
6. No-Makeup Nudes
Kylie Jenner didn't become a billionaire for nothing. Nude lips are still everywhere. However, this fall, "no-makeup" makeup is all the rage. You know, where you look like a Victoria's Secret model but you pretend you did not use 17 products to achieve this look? That. Nude lipstick does not mean choosing a color identical to your natural lips—you'll want to pick a shade that is similar, with a slightly enhanced color. Depending on your skin tone, go a little more peach, pink, or plum. Texture is super important with nude lips, so get something that goes on soft and creamy, not chalky, like this Too Faced one.

TOO FACED Natural Nudes Lipstick in Skinny Dippin'
Images: Frankie Cordoba / Unsplash; Sephora (6)
Betches may receive a portion of revenue if you click a link and purchase a product or service. The links are independently placed and do not influence editorial content.

7 Amazing Beauty Products You Can Buy On Amazon
By now you're probably well aware that you can get just about anything on Amazon. Wine, face masks, food—you name it, Amazon delivers it to your doorstep. To add to your addiction, we've scoured the ecomm giant for the best Amazon makeup products. The only thing better than getting a vibrator delivered to your door without facing a cashier is the ability to get a same-day mascara delivery when you don't have time to stop at Sephora. Some are best sellers and some are just the fucking best, but regardless your face will thank both you and our guy Jeff Bezos.

Whether your eye bags are giving away the fact that you're hungover AF or you have serious period pimples popping up all over your face, NYX's Professional Makeup Concealer's creamy consistency will cover all of that. It's no wonder it's an Amazon makeup best seller—betches can't get enough of covering up their poor life choices and unfortunate hormonal acne.

The only thing worse than taking off waterproof mascara is trying to take off waterproof mascara with wipes that don't actually remove waterproof mascara. Thankfully for your lashes, wallet, and sanity, you can get Neutrogena's excellent wipes delivered to your front door. They work like a charm.

Too Faced's Better Than Sex Mascara is definitely better than the shitty sex you had with your ex-fuckboy. But you know what's better than the mascara AND subpar fuckboy sex combined? TWO Better Than Sex mascaras: the OG and the waterproof version. You can get the full size regular mascara and travel size version of the waterproof mascara right now on Amazon, and on sale no less. Using the waterproof to seal in the regular mascara will leave you questioning why you ever settled for lame mascara and lame sex.

Blending L'Oréal's Lumi Glow Amour Boosting Drops on your cheek bones is like dropping pixie dust into your foundation. It makes your cheeks shimmer, and the liquid drops blend a better than most powder highlighters.

Everyone needs a super-pigmented liquid matte lipstick that will last all night—no matter what activities you choose to partake in. That's why you need to get Lime Crime's Velvetines Liquid Matte Lipstick delivered to your doorstep ASAP. The best part is that Lime Crime's velvety texture won't cause the lipstick to peel or dry out your lips (*glares at Kylie*).

The fairy godmother of highlighters, Anastasia Beverly Hills' Sun Dipped Glow Kit is the answer to all of your highlighter needs. It'll have you looking like a bronzed goddess even in the middle of this fucking godawful winter.

Another Too Faced product made the list solely because, well, this foundation is the absolute tits. The amount of coverage this foundation gives without looking cakey is unparalleled. The best part? Its texture is still lightweight enough (and oil-free) so that it's suitable for those with acne-prone skin. Blessings.
Images: Jazmin Quaynor/Unsplash (1); Amazon (7)
Betches may receive a portion of revenue if you click a link in this article and buy a product or service. The links are independently placed and do not influence editorial content.
7 Matte Lipsticks That Won't Dry Out Your Lips
Name something worse than a matte lipstick that makes your lips feel cracked out. Go ahead, I'll wait. Lipsticks are like, the very cornerstone of our tequila shot-taking, Hinge-messaging, blackout Snapchat-posting existence. We no longer use the sticks that we have to apply every other hour, so we use beauty's best invention: matte lipsticks. A lipstick that applies just as creamy, but dries smoothly and stays all fucking night, regardless of the ratchet shit we're doing. The downside? Finding a matte lipstick that doesn't make our lips look like the Sahara desert. That shit ain't cute. Just when you thought the impossible couldn't be done, here are 7 matte *and* moisturizing lipsticks that won't dry your lips out, for once and for all.
These are ideal if you're a busy betch who's always running late to get somewhere. So like, all of us. These apply like liquid, but dry a creamy matte that won't make your lips feel dry af. The formula actually stays on your lips, versus on your coffee cup or wine glass. The collection comes in a shit ton of colors, including this gorg pale nude.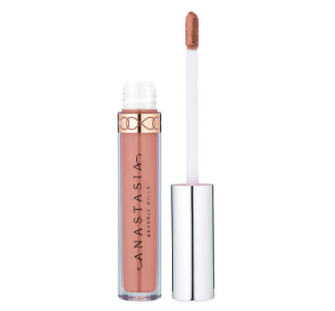 These liquid matte lipsticks offer full coverage so you won't have to apply more than one coat, and they last long enough to get you through a night of binge drinking. They're full of oils and vitamins so you have all the hydration you need to keep your lips from looking and feeling chapped. This limited-edition set comes in flirty reds, pinks, and purples (some with a bit of shimmer), to carry your look from daytime to 3am pizza.

This shit is so soft, you'll forget you're even wearing any lipstick at all. This big lipstick lasts you forever, and comes with a gel-like formula that feels both luscious and moisturizing without needing a Chapstick layer. You'll only need a small swipe for an intense color you'll get a ton of likes with.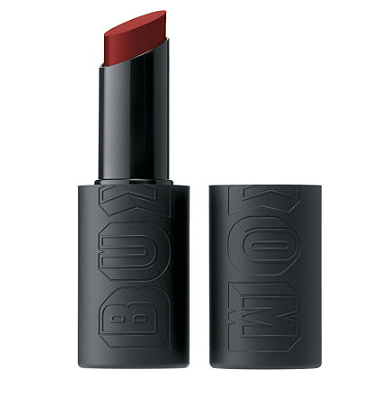 Honestly, this is def in my top 3 of best lipsticks of all time. This shit is the real deal when it comes to a decent matte that doesn't make my lips feel like a fucking mummy's mouth—a feeling I can confidently say I know, thanks to Kylie's drying-ass lipsticks. Their "thin film technology" is water- and oil-based, making the formula feel v lightweight and long-lasting. It's both streak- and smudge-free, definitely non-drying, and totally buildable if dramatic lips are your thing.

If there's one thing I need in life, it's a good lipstick that doesn't give me more stress than I need. Butter London's award-winning formula is praised for being lightweight, nourishing, and matte drying, but WAIT, THERE'S MORE. It ~also~ comes with an addictive champagne scent and some mood-boosting complex that quite literally gives you a rush of happiness after application. Fucking bless, I officially can die happy.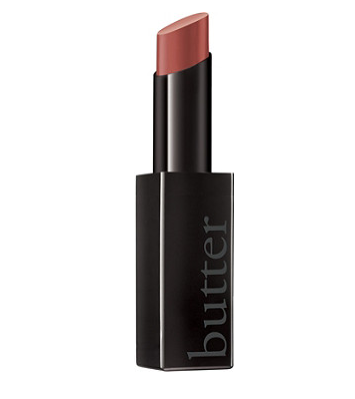 I honestly try to stay from anything over $30 (for most things in life, if we're being honest) because I'm a cheap bitch on the DL. However, I'm willing to make an exception on worthwhile things I definitely need, such as pricey gin and moisturizing matte lipsticks. While rationalizing my own purchase, Chanel's lipstick is def worth the splurge because the wide range of colors complement basically everyone's skin tone and keep your lips feeling moist and on-point for an entire day.

Whether your go-to is a plain Jane pink or sultry, vampy winter berry, these creamy matte lip paints def have it all. Although they're basically the same as your average matte lipstick, the lip paints are way more pigmented and liquefied to feel 10 times more velvety and intense, all while providing full coverage with an easy swipe of the wand. You won't even believe they're matte drying after seeing how long and how amazingly well they stay on for.

Betches may receive a portion of revenue if you click a link in this article and buy a product or service. The links are independently placed and do not influence editorial content.
Beauty Stocking Stuffers For Under $15 You're Going To Want For Yourself
Is it *really* the most wonderful time of the year ? Um, I'm going to have to give that a hard pass. Look, I'm all about the fakeness, cheeriness, glitter fests, and spiked peppermint mochas as much as you are. However, everyone seems to forget how fucking stressful the holidays are. As if constantly boiling pasta and delaying grocery shopping as long as possible wasn't a big enough sign that I'm literally always broke af. Now, I have to buy shit for other people instead of myself just before I'm bum-rushed into overpriced NYE plans. The most wonderful time of the year, my ass. Even thinking about holiday shopping gives me an anxiety attack, so I'm starting with small gifts for the real MVB's in my life, aka some stocking stuffers. From palettes to exfoliators to new nail polishes, here are six beauty gifts under $15 that you literally can't go wrong with.
This a life-changing hair treatment in the cutest festive bottle. The multi-purpose formula conditions your hair from end to end, while taming and de-frizzing split ends. Just when you thought it couldn't get any better, it cuts drying time a ton and is oil-free, so it won't make your hair limp and greasy at all. It's the perfect gift for, like, anyone who has hair, honestly.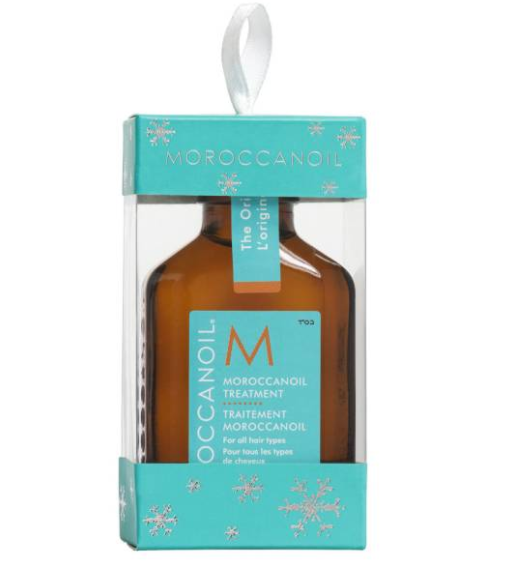 This holiday-exclusive set comes with four perfect minis in gorg seasonal colors. With bright red, glistening silver, vampy purple, and chic black, OPI def delivers smooth application that lasts longer than the shit you probs pick up at Walgreens.

For your friend who is happily obsessed with keeping her face #flawless, these exfoliating sugar cubes will be her new fave. The six sweet-smelling cubes gently get rid of dead skin cells and help keep the skin feeling v soft, smooth, and moisturized.

When you get two full-sized Urban Decay products for under $20, you buy fucking six of them. These are limited edition, so you should def buy this ASAP. The set includes a full-size eyeliner that has fab blend-ability and a full-size mascara that keeps lashes long and healthy. Both come in black, which only makes this too good to be true.

It's an amazing gift for me, you, and everyone else who has an unhealthy obsession with lipsticks—especially when it comes to finding the perfect, true red. The 2-in-1 kit includes a mini-size hydrating in Legendary and travel-size Insta-Matte Lipstick Transformer. If you're wondering WTF a transformer is, it's seriously the best thing. The lipstick transformer turns any velvet lipstick immediately into a matte that does not—I repeat, does not—dry out your lips. You can apply as many times as you'd like to reach the desired texture your chapped lips deserve this winter.

It doesn't matter how many face palettes people have, they will literally never say no to another. And if they do, IDK, they're probs homeschooled and will not appreciate you being such a good friend. This super convenient all-in-one face palette comes with two intensely-pigmented blushes, a champagne highlighter, and universal bronzer. The warm shades give you a healthy, natural-looking glow you can take with you on the go, whether you're at the club or meeting up with your cuffing fling.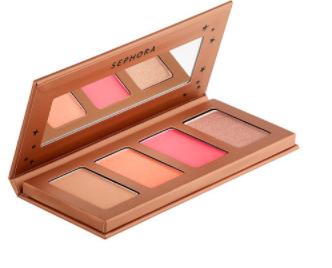 Images: Jazmin Quaynor / Unsplash ; Sephora ( 6 )
8 Vampy Drugstore Lipsticks Everyone Can Pull Off This Winter
Pulling off a deep red, near black, or dark berry lipstick come winter is easier said than done. Getting the right shade is one thing, but if your wintery skin isn't glowing, prepare to look like a homeschooled jungle freak on crack when you waltz in with that Cherries in Snow shade smeared on your face. Because we know you're afraid of commitment and don't want to spend $70 on a dark purple Dior lipstick only to have it make you look like you've been drinking grape Kool-Aid, we're presenting a roundup of the best winter lipstick shades that you can find around the corner in your local CVS, Walgreens, or what-the-fuck ever.
A classic red lip should be your first choice come winter, and this matte look is easy to pull off thanks to a pointed tip on the pen. You'll get a nice outline without bleeding, which is literally the worst with a bold lip. Plus, it stays put—v important when you're chugging eggnog.

Wine shades are definitely in for winter and colder months in general. This shit works well for date nights and if you truly aren't afraid of being bold as fuck.

I know brown lipsticks can be a little intimidating and, full disclosure, aren't going to look amazing on everyone (shout-out to my v pale friends). However, this shade has hints of red, making it easy to work with on nearly every skin tone. Plus, the $0.99 price tag means you can buy it, try it, and toss it if you hate it.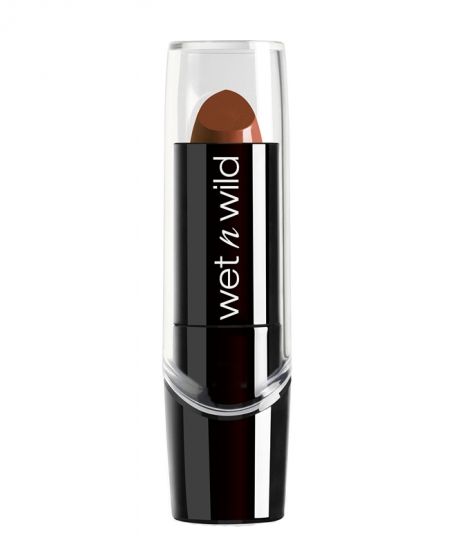 Velvet is 100% in right now (which we have mixed feelings about), but this shit lasts longer than the velvet trend is likely to. It dries out kinda fast, though, so slather on a good amount of ChapStick beforehand.

If you want to push the envelope and rock a violet lipstick (bless), this is what you need. Again, since it's a drugstore brand, you're more able to buy it and try it WITHOUT feeling bad about tossing it if you hate it. You're likely to love this shit, though—it's super bold, vibrant, and looks great especially on darker skin tones for winter.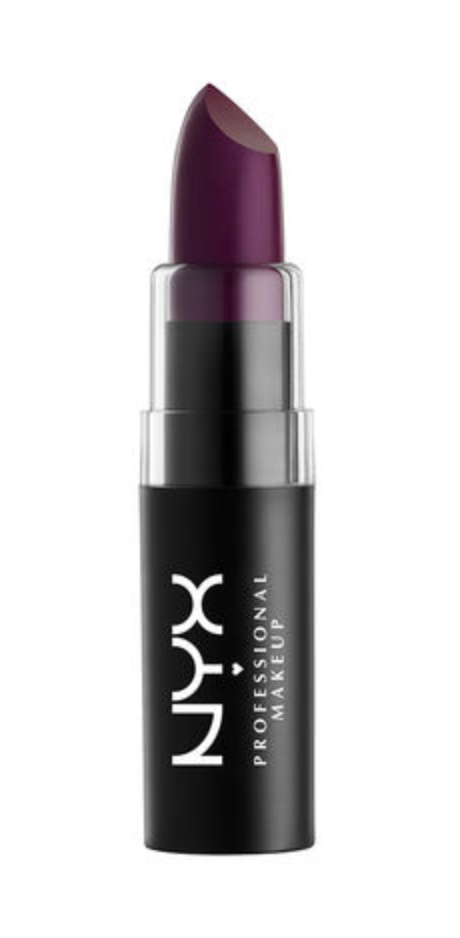 WOOOOOO Berry. If you, like me, are pale year-round, you love to rock a berry lip in winter. This shade is nice and bright without being incredibly loud. Rock this shit for an understated yet sophisticated look.

While we're on the berry train, we can't forget CoverGirl. This lipstick is super hydrating, so you can rock the deep color (with a niiiice little shine) without worrying about constantly touching up.

If you can't decide on literally anything ever and love a liquid lipstick cause you can't quite handle a regular one, here ya go. This shit brings in red, purple, and deeper hues so bold that you LITERALLY don't need any other makeup. For reals.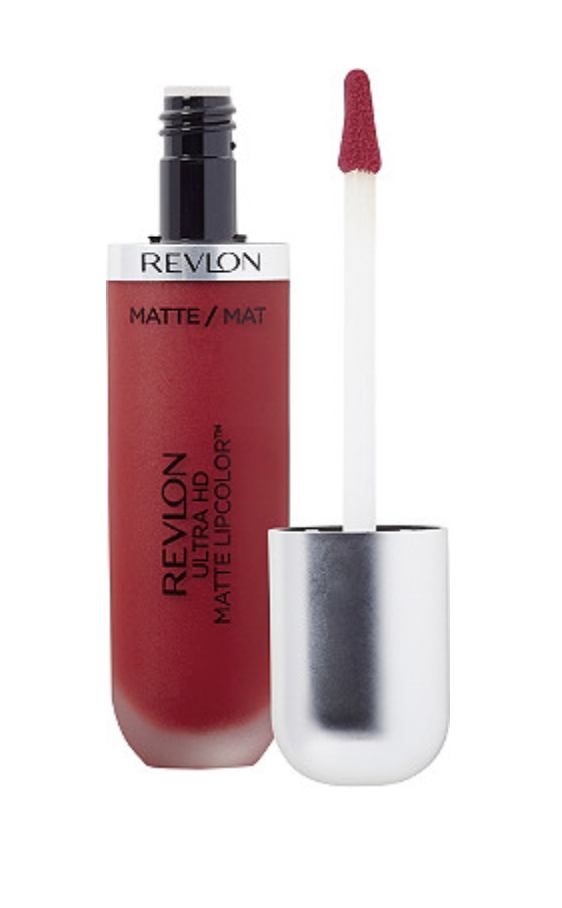 Image: Nik MacMillan / Unsplash
The 5 Lip Colors You Need For Your Winter Instagrams
Winter is upon us, and I've been ready and waiting for this shit since that time during Labor Day Weekend when I blacked out in a star spangled bikini and woke up wanting to banish myself to Canada for my actions. So, yeah, I'm pretty fucking ready for winter. Not just because it gives me an excuse to do nothing and see no one live my best life with my Netflix account, but also because I can finally break out my winter lip color, which is v similar to my spring, summer, and fall lip color, but I get less shit for wearing it. And, trust me, if I'm choosing to leave my house in the dead of winter it's because my bff forced me off the couch at gunpoint I have a damn good reason, and you best believe I will be armed with the appropriate lip wear. So, anyways, let's talk winter lip colors, k?
1. It's All About The Nudes

Nude lips are always in, but for this winter, try a more sophisticated pinkish-brown off-nude to elevate your winter look. These nudes look moodier than your basic nude lip, which is perfect because I am always striving to be the moodiest bitch in NYC. We suggest buying Josie Maran Argan Love Your Lips Hydrating Lipstick. Not only is the shade to die for, but the people at Josie Maran should be using their talents at NASA because this shit is fucking groundbreaking. The outer shell of the lipstick is made with moisturizing argan oil, while the inner shell is made with highly pigmented color so your color will stay locked into place without peeling off halfway through happy hour. It's a Christmas miracle.
2. Bold Red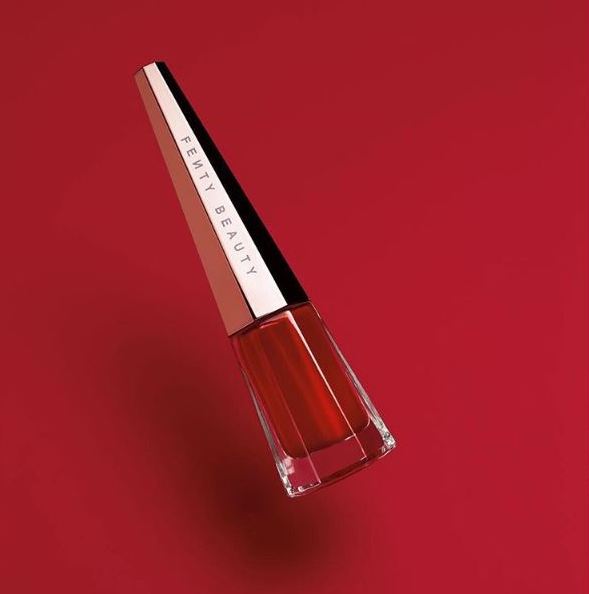 Bold red lips for Christmas? Groundbreaking. So, FINE, it's not original, but it's timeless and classy and don't pretend like you won't be puckering up the second December 1 hits. And prepare to lose your fucking mind because this just in: Rihanna is releasing a liquid lip paint in the shade, you guessed it, bold red Stunna, like, really fucking soon. Like, cancel-your-Thanksgiving-plans-because-it-drops-on-November-23rd soon. We already told you how obsessed we are with her Fenty lip gloss, which I was fully prepared to hate because I retired all lip glosses with my Juicy Couture track suit years ago, but now use religiously. Similar to how her lip gloss works for all skin tones (which I am still convinced is witchcraft tbh) so too will her red lip shade. Regardless of if it complements my skin tone or not I will be buying it to feel closer to Rihanna, and you should too.
3. Forbidden Fruits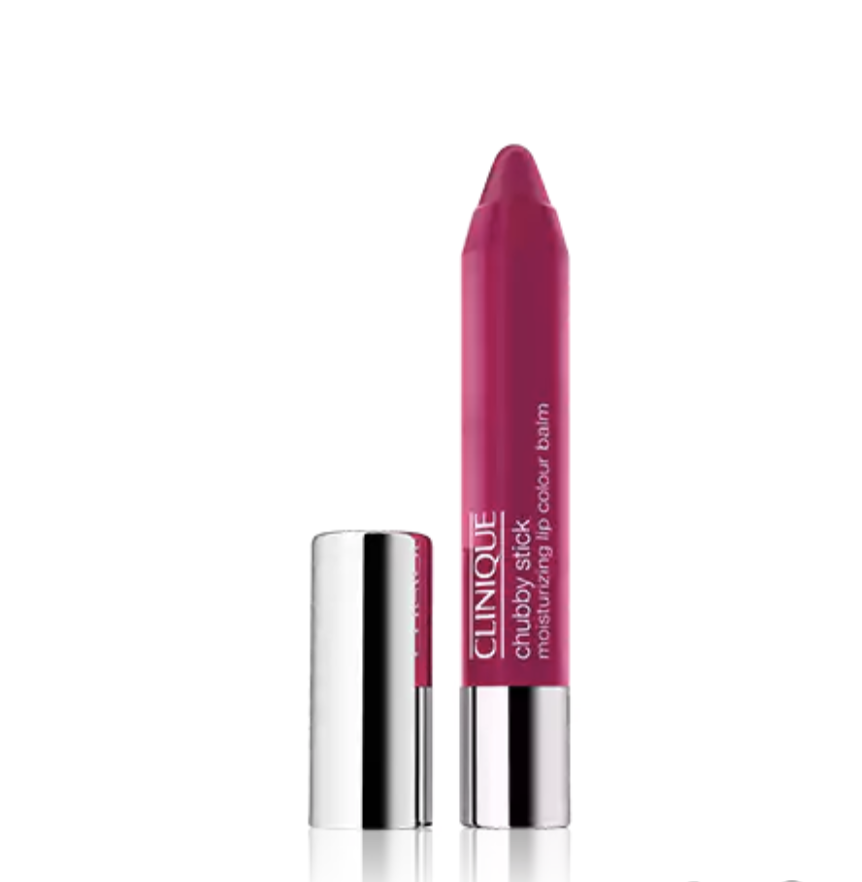 Berry lips were literally everywhere during fashion week, and we're actually not mad about it. These hues are flattering on everyone AND they scream winter-chic. We suggest trying the Clinique Chubby Stick in Pudgy Peony, which if you can excuse the name (seriously v sorry I used the word "chubby" and "stick" before noon on a Monday), it's actually amazing to use. The berry balm is v moisturizing and it gives your lips more of a berry tint instead of full-on color so you'll look more chic and less extra.
4. Crimson Hues

If you're trying to be sort of different and original but not too different and original (think Ariel Winter channeling Kylie Jenner in a thirst trap Insta) then crimson hues are about to be your go-to lip color this winter. Brick-red hues, like Nars Semi Matte Lipstick in VIP Red, are about to be all over the brunch scene soon—I'm calling it right now. Nars' semi-matte formula is made with Vitamin E to make it long-lasting AF and keep the color locked into place no matter how many mimosas you chug. Plus your lips are left looking velvety and full-bodied with a sheer finish that will look great on your after-brunch Snapchat story.
5. Vampy AF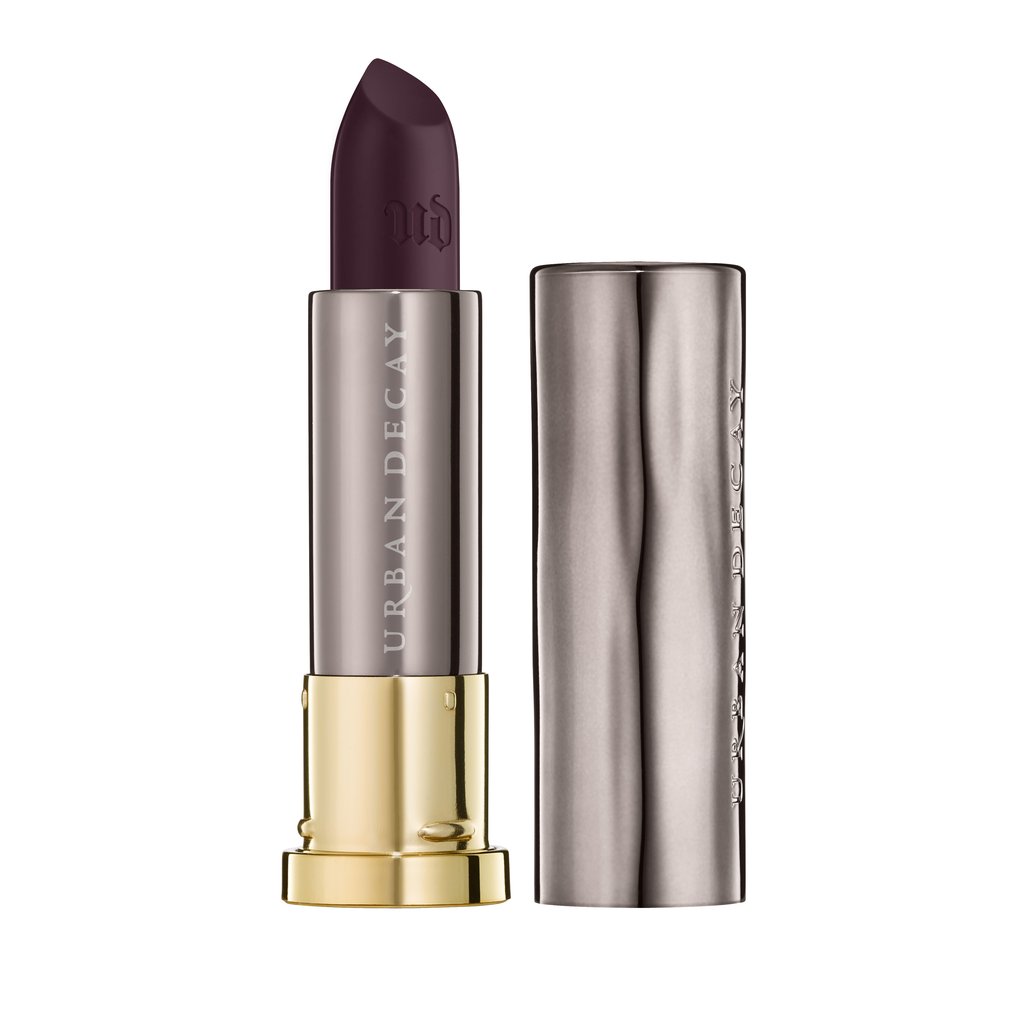 Let me be clear: I don't need any one season to tell me when and where it's appropriate to don dark, vampy lip colors, because in my opinion the time and place for that is literally always. Even if that time and place is my couch at 5pm on a Sunday. Just saying. One of our favs vampy lip colors is Urban Decay in Blackmail, and that's not just because I feel personally connected to the name. Well, at least not the only reason. This highly pigmented lip color goes on as a matte and stays on for hours. And by hours, I mean it can outlast you between the hours of 11pm-4am. You're welcome.