Read The First Chapter Of 'Don't Look For Me', A New Thriller With Twists That Will Surprise You
I've read a lot of thrillers, and let me tell you, after a certain point it feels like if you've read one, you've read them all. Often times, I feel like, for whatever reason, every single author writing a mystery in the same year uses the same twist (the narrator suffered from amnesia all along, two sisters switch places). It's like, do they all meet at a convention beforehand and discuss the twist of the year? That said, it's rare that a thriller surprises me. Yeah, I'm that person who knows who the perp is within 15 minutes of a Law & Order: SVU episode. So when I picked up Don't Look For Me, the buzzy new suspenseful novel by Wendy Walker out September 15, I wasn't expecting much. But let me say that I was taken aback by at least one of the curveballs in the novel, and I definitely didn't predict who did it. (Hey, you can't win 'em all.)
Wendy Walker is the bestselling author of All is Not Forgotten, Emma In the Night, and The Night Before, with rights sold in 23 foreign languages as well as options in film and television. In her latest thriller, Don't Look For Me, a mom with a past that's been weighing on her is trapped in a storm in a small town, when she considers running away from it all. Then, she goes missing. The police are convinced she ran away, but her daughter is not so sure, and is determined to find the truth at any cost. Betches readers can get an exclusive first look at the first chapter of Don't Look For Me, and be sure to pre-order it before its release on September 15.

Day one
The sky grows dark as I drive.
I tell myself to concentrate, to focus on the two narrow lanes of smooth, black asphalt and the double yellow lines that divide them.
The road feels like a tunnel, carved between walls of brown cornfields which flank the road on both sides and go on as far as the eye can see.
Darkness now hovers above and below, and from side to side. It's everywhere.
I hear the woman on the radio talk of the storm, but she is muted by thoughts that will not relent as the events of this terrible day unravel in my mind.
This stretch of Route 7 passes through an endless chain of small New England towns—not the quaint villages farther south, but the old industrial hubs that have been left to decay.
Neglected farmland, dilapidated houses, abandoned factories—they stand like tombstones. I wonder where people live. Where they buy groceries. Where they work and go out to dinner. Why they don't leave.
The unease causes my shoulders to rise and my back to straighten. It's the same every time I pass through. These towns will haunt me well into the night.
There's a gas station up ahead. The Gas n' Go. It sits at the intersection of Route 7 and an eerie road that leads to the heart of one of these towns. I have never been down that road, and I don't ever intend to. Still, this seems to be the spot where outsiders find themselves in need of gas as they journey from southern Connecticut into western Massachusetts. There must be half a dozen boarding schools and small colleges which are accessed from Route 7. Sometimes I recognize cars, even faces, when I have to stop.
And I will have to stop today. The gas light has been on for miles now.
After the Gas n' Go, it's two hours to my home at the southern end of the state. I have already passed the green welcome sign. Welcome to Connecticut.
Home.
It will be just after nine. My husband, John, will likely be out. At the gym. At work. Having drinks with a friend. My daughter, Nicole, will also be out somewhere. Anywhere that's not near me. She just turned twenty-one so she has options now. Options that keep me up at night, watching the clock. Listening for the door.
The dogs will bark and jump on my coat. They'll only want food. They save their affection for my husband. He was the one who brought them home after Annie died, so they've been his dogs more than mine.
The house will smell like Fantastik and lavender dryer sheets because it's Thursday, and on Thursday the cleaners come. I wonder if they'll remember to clear the ashes from the fireplace in our bedroom. It's late October and cold enough for a fire. John likes to sit in bed with the fire burning while he watches television. He had one going last night. He was asleep by the time I made it up the stairs, though now I remember that the fire had a fresh log. Conclusions are quick to follow and one hand now covers my gaping mouth.
Am I too sensitive? Am I just being too me, too Molly? I hear these thoughts with John's voice. Stop being so Molly. He has come to use my name as an adjective that allows him to dismiss me. But, no—I'm not wrong about the log on the fire. He was pretending to be asleep.
The day unravels and I can't stop my thoughts.
My son, Evan, attends one of the boarding schools off this road. He was recruited as a freshman to play football. He's a junior now, and a starting lineman this season. I make this trip every other Thursday to watch his home games. The season is half over and they are leading the ranks. They may win the entire league this year.
The drive is four hours each way. John tells me I'm crazy to make the trip twice a month. He tells me Evan doesn't care. Nicole has harsher words for me. She tells me Evan doesn't want me there. That I embarrass him by going. That he's not a little boy anymore and he doesn't need his mommy watching him play.
He has changed. She's right about that. He knows the power he has on the field. I hadn't seen it before today. It was in his stance, his walk. It was in his eyes.
And it was in his cruelty. I wonder when that began. If it's new. Or only new that I can see it.
I waited for him outside the field house where the team enters the locker room. I picture him now, as the day plays out again, slowly, painfully.
How he walked with his friends, the enormous bag hanging over his shoulder, high-tops unlaced, baseball hat turned backward, and a mischievous smile that probably had something to do with talk about a girl.
In that moment, before his eyes caught sight of me and his face changed, I felt my heart fill with pride.
These thoughts come, and like the log on the fire, they don't go. My boy, my sweet Evan, the easy middle child, walking like he owned the world. A smile pulled clear across my face as I waited for his eyes to turn and see me at the door.
And they did turn. And they did see.
And then they widened and looked away. He grew closer, and still, they did not return to me. He positioned himself between two of his friends and passed through the door, leaving me in awe of his dismissiveness.
It is just now, one hundred and eleven miles later, that I feel the bite of it.
My vision blurs. I wipe away tears. Christ, I hear John. Stop being so Molly! He's a teenager.
But the thought won't leave, this image of his back turned as he walked into the building.
I look up at the dark clouds stirring in the sky and see the sign for the Gas n' Go sitting atop a giant pole. The storm is a hurricane. I am driving right into its path.
John said this was another reason I shouldn't make the trip today. The school could cancel the game if the storm got too close, and even if they didn't, I would surely run into it on the way home.
The storm, Evan not caring.
And Annie. He stopped short of saying it, but the words lingered between us.
Today is the anniversary of her death. Five years ago, on this day, we lost our youngest child. She was nine years old.
No. I will not think of Annie. I will not go backward. I will go forward.
Put one foot in front of the other.
I learned this in grief counseling. I used to be a middle school science teacher, where the focus is on learning to analyze problems by breaking them down into pieces and forming hypotheses—so I studied the grief this way. Objectively. Clinically. We are not wired to witness the death of a child. To endure it. To survive it. But like every other human defect, we have used science to outsmart our own biology. We can take a brain that is shredded ear to ear and we can put it back together with mantras like this one. Mantras that have been tested in clinical trials. Vetted in peer articles and TED Talks and now appear in self-help books.
You just put one foot in front of the other, Molly. Every day, just one more step.
Had I not had other children to care for, I would not have been able to take these steps. I would have died. Let myself die. Found a way to die. The pain was not survivable. And yet I survived.
Forward.
But the day continues to unravel, back now, to the morning.
Nicole was just coming in from one of her nights. I don't know where she slept. Her skin has gone pale, her hair long and unruly. She's become lean from running. She runs for miles and miles. She runs until she is numb, head to toe. Inside and out. Then she sleeps all day. Stays out all night. She is a lean, fierce, unruly warrior. And yet the pain still gets inside her.
Where have you been all night? I asked. The usual exchange followed, about how this was none of my business … but it was my business because she's living in my house and what about her GED class and trying to dig herself out of this hole … but it's my fault she's in the hole; she's in the hole because of Annie and her grief and because not everyone can just get over it … but when is she going to stop using her sister's death as an excuse for getting expelled from her private school senior year, never going back?
She shrugged, looked me straight in the eye. When did she become like this? This soldier, ready to fight off anyone who comes too close?
What about you? When are you going back to work? she asked.
She likes to remind me that I, too, stopped living—breathing, yes, but not really living.
I had no response to my daughter this morning. I had no response to my son this afternoon.
I didn't even see Evan after the game. I waited by the door but he must have gone out a different way. I almost marched straight to his dorm to tell him what I thought of his behavior. To do what a mother does when she knows she's right and when her child needs to learn a lesson.
The sign for the Gas n' Go grows closer, the clouds darker as these thoughts come. I didn't find him. I didn't do what I now think a mother should have done. A good mother.
Suddenly, I know why.
The car slows. I step on the gas, but it doesn't respond.
I am not a good mother.
I can't hold them back now, the thoughts of my dead child. Annie. Not that they ever really leave me. They are always lurking, hiding, wearing disguises so I don't see them as they sneak up.
I steer to the shoulder. The wheel is stiff. The car is dead. When it stops, I try the ignition, but it won't turn over.
I see the message on the dashboard. I have run out of gas.
How long has the light been on? I have been preoccupied by this day. By these thoughts. John was right. I should not have made this trip. Not today.
I look down Route 7 and see the entrance for the station. It can't be more than thirty feet. The wind whips hard, rocking the car. I can see the rain coming on an army of clouds. A blanket closing over the sky. I can't tell how far away they are. How much time I have.
Thoughts exploding. Heart pounding. What have I done?
Now comes the thought about the fire last night. We have four fireplaces in our house, all of them wood burning. I have been making fires and stoking fires since we moved there twelve years ago. I know what a log looks like when it's just been placed on top of the flames.
I have no umbrella, just a flimsy jacket. I put it on anyway. I reach for my purse and tuck it inside. It's only thirty feet.
I open the door, get out, close it behind me. And I run, clutching the purse. I run into the wind which is more powerful than I imagined.
I run and think about that log which had just been put there—last night—on the fire. John wasn't asleep. John was pretending to be asleep so he wouldn't have to see me, even just long enough to say good night.
It's not the first time.
Flashes of the fight with Nicole break free as my body pushes through the wind. We fight every day now.
Open your eyes!
The fight had been so fast and furious, I had not processed each word. But I do now.
They are open. I see you clear as day, Nicole.
Not to me. To your own husband!
I can't see what's right in front of me. He never comes home for dinner. He pretends to be asleep when I come into our bedroom.
My husband doesn't love me anymore. My husband loves someone else.
This thought feels old, like a jagged stone I've been carrying in my coat pocket, trying to rub it smooth. But no matter how much I dig my fingers in, the edges never soften.
And then, the words I had not heard before, but had felt many times. Still, hearing them from my own daughter twisted the knife.
I hate you!
Tears fall as I run.
Annie. Wispy blond hair resting on delicate shoulders. Big, round eyes and long lashes. I can still feel her in my arms. Her life just beginning. Annie.
Annie!
And now I know why the thoughts have all come. They have been leading me to this one, last thought. This naked admission.
I am not a good mother because I did not drive four hours to watch my son play football so that he would feel loved. I drove four hours so that I could feel loved.
The log in that fireplace. My daughter's words. I hate you.
Evan was all that was left. I had to see his face, see him thriving, so I could validate my life.
Gasps of breath. The wind is strong and the air cold. My lungs are on fire.
Maybe Evan knew. Maybe he could sense it seeping from my skin. The need I wanted him to fill which must have felt like poison. A mother shouldn't need things from her child.
I caused Nicole's demise. She is certain of it and it now feels real, though disorienting. I went to my son under false pretenses, caused him pain. Caused him to lash out with cruelty. My husband pretends to sleep so he won't have to look at me.
Yes, I think as the grief spins violently in my head. I am a bad mother. This is an objective fact. There's no way around it.
I let a child die.
I am at the entrance to the Gas n' Go. I look up and see there are no cars. No lights on inside the store. Orange cones stand in front of the pumps.
The rain comes suddenly. The blanket covering the sky is now a broken dam. It's dark but I can still see the writing on a cardboard sign. Closed for storm!
I stop and let the rain wash over me as I stare at these words.
Evan, Nicole, John. I am a burden to them now because they don't love me. Because they can't love me.
It's been five years to this very day that they stopped.
Five years since Annie died.
Five years since she ran into the road.
Five years since I struck her with my car. Since I killed her.
Tears, rain, wind. I walk a few paces to the intersection, to the road, Hastings Pass, that leads to the town. There is nothing but pavement and dirt riding over hills, and the dead cornstalks in fields that go on and on. Not another car in sight.
The hurricane is a category four. That's what they said on the radio. I remember the voices now. I remember the name of this town. Hastings. I have driven into the eye of the storm. I hear the mantra in my head. Don't give up. I feel the weight of my guilt like a rock I hold above my head. How I fight to keep it from falling. I think now that maybe it's time. Maybe I can just let it fall.
Maybe I can just walk away.
These words bring a sudden, jarring euphoria.
Walk away. Just walk away.
The road with the brown cornfields, darkened by the angry storm, is now a thing of beauty. An oasis. An escape. My legs begin to move, pulling my body. My mind is in a trance. Sedated by these words and the promises they offer.
You can leave all of this behind.
You can start again.
You can put down the rock, the burden you carry.
I walk along this road until I am part of the storm. Numb to the wet. Numb to the cold. Numb to the truth about the promises. And for the first time since I killed my child, I am at peace.
Please let me go. Let me walk away. I feel the words in my head like a prayer.
Please, they whisper. Don't look for me.
I don't know how long I walk, or how far, when I see light coming from behind. I turn to find headlights moving slowly toward me. They're high and bright. It's a truck of some kind. Tall but also long. And in spite of the trance I am in and the peace it has brought, I feel both of my arms rise above my head and wave wildly, the purse still clutched in one hand.
The truck pulls in front of me and comes to a stop.
I walk closer until I am inches beside the passenger window. There are two figures inside.
I make a shield with my hand, just above my eyes to keep the rain from my face. I lean in closer and see the window come down a few inches.
"The storm's coming, you know—you shouldn't be out here." It's a man's voice. Friendly. But also urgent. "Do you want a ride to town?"
Another voice calls from the truck. The window comes down a few more inches.
The voice of a little girl. The face of an angel.
"Well? Do you or don't you?" she asks.
I stare at her, at her blond hair and bright eyes, and beyond her to the man.
I stare at her, this young girl, and, God help me, for a split second I see my dead child.
And then I see this road for what it truly is. A mirage. An illusion. And the words that caused my legs to carry me away from my life—liars. Their promises nothing more than cheap deceptions.
The guilt will never leave me. I will never leave my family.
"Yes," I say.
The passenger window of the truck closes and the girl disappears. But now I hear the click of the locks opening. I reach for the handle of the door to the second row, desperate to be out of the storm. Desperate to get back to my family. To forget what I have almost done. This storm might have killed me. The wind and the cold. Then the guilt would be theirs to carry. John, Nicole, Evan. How could I be that selfish after everything I've already done to them? I will never think of it again.
I climb inside, close the door. Relief fighting with despair.
And before I can clear the rain from my eyes and see what's really before me, I hear the click again. The doors locking.
Locking shut.
Copyright © 2020 by Wendy Walker
The Betches 2019 Gift Guide: $150+
If the proliferation of Christmas music through my eardrums is any indication, it's holiday season. That means it's the one time of year when you have to think about other people and not just yourself (bummer). However, as a conceited person, I'll say that there is no rush quite like the influx of praise you receive from buying someone the perfect gift. But that is hard to do, so I've rounded up some gifts that will get you those compliments you so badly need, organized by price point. Whether you're ballin' on a budget or straight ballin' you can find something on this list.
On this list, you'll find luxe gift options for all the people you really feel like you need to splurge on. For gifts that won't hurt your wallet so badly, check out our other Gift Guides, with options under $50 and under $150.

F*ck an Ugly Christmas Sweater, an Ugly (but not actually ugly) Christmas Onesie is so much better. This has a hood, pockets (you know a bitch loves pockets), suede sleeve and elbow patches, and a two-way zipper closure (meaning, you don't have to get completely naked to pee). This is the kind of gift that you get for your bf, but really, you get it so you can steal it… if he'll let you once he feels how f*cking cozy it is.

The chances you actually want to leave your house to get a cocktail in the winter are basically slim to none. However, I know there is no shot in hell I'd be able to make myself a cocktail I actually would enjoy drinking at home so this is where I run into a problem. But we have found the solution to that with the Drinkworks® Home Bar by Keurig®, which is exactly what it sounds like. Now you can make cocktails from the comfort of your own home without knowing a thing about mixology. The liquid-filled pods that you put in the machine come with all the ingredients already in it so you just have to stick it in the machine and voilà – a craft cocktail!

La Mer is the sh*t, and even though it's pricy AF, it's worth the money. This three-piece mini regimen includes the Replenishing Oil Exfoliator, Moisturizing Soft Cream, and Renewal Oil, plus a chic little carrying case that you can definitely use as your go-to travel beauty case once you've gone through all the La Mer products.

Yeah, we getting bougie bougie in this section. To be honest, these kind of look like the sh*tty Skull Candy in-ear headphones I used to buy from Sam Goody, only without cords. But we as a society have decided AirPods are aspirational, so here they are on this list. You can get these engraved for free, which really ups the gift factor.

Nameplate necklaces, so hot right now. Don't just get a crappy one from Forever21, get a real, 14K gold, customizable nameplate necklace from the Kardashians' jeweler. You can get it in yellow, white, or the still-somehow-trendy rose gold. I have one of these, and it's legit my favorite thing.

I feel like this dress is something one of the witches in AHS Coven would have worn when they were testing to see who the next Supreme would be, and I mean that in the best way because I honestly want it rn. And if you haven't heard of the designer yet, pay attention, because Hale Bob has been featured in the likes of Vogue and Elle (and now, Betches!) and been worn by celebs like Jenna Dewan and Cheryl Burke.

This bag is perfect for holding all the sh*t you need to travel with, or take to the gym, but it's still lightweight. It comes in a number of cute colors and patterns, including the oh-so-trendy camo. (It's also important to note that it isn't an obnoxious camo.) Anyway, I feel like everyone needs a solid weekend bag, and this one from MZ Wallace is that bag.

Before you come at me for this one, let me just say that all the luggage I've ever owned in my life has been a gift from my mom. So, this holiday season, maybe return the favor? This luggage is made by the same people as Swiss Army Knives, and is seriously legit. It's got built-in space-saving features, plus a USB port, SIM card replacement tool, ID tag, and pen. 

I've participated in enough wedding gift giving that the thought of giving my college friend a crock pot infuriates me. I helped that girl do her first keg stand and now I'm supposed to act as if she's some delicate homemaker? Chances are she's going to want a pair of fancy AF shoes to change into at her wedding and these sneakers are the perfect gift to give as a group. So hit up those other bridesmaids and split the cost of this pricey but comfortable sneaker. Give the gift early enough and she'll have these for her bachelorette party too. And you know she'll be living in these on her honeymoon.
Betches may receive a portion of revenue if you click a link and purchase a product or service. The links are independently placed and do not influence editorial content.
The Betches 2019 Gift Guide: $50-$150
If the proliferation of Christmas music through my eardrums is any indication, it's holiday season. That means it's the one time of year when you have to think about other people and not just yourself (bummer). However, as a conceited person, I'll say that there is no rush quite like the influx of praise you receive from buying someone the perfect gift. But that is hard to do, so I've rounded up some gifts that will get you those compliments you so badly need, organized by price point. Whether you're ballin' on a budget or straight ballin' you can find something on this list.
Here are our best picks this holiday season between $50 and $150. For gift ideas that are a little more expensive or a little less expensive, check out our other two 2019 Gift Guides.

I feel like when you get a wine cooler, you'll know you've made it. Like, yeah, I need to cool my $12 wine, what about it? It's imported and made of 100% marble, which just sounds fancy af. There's also a white marble version if you're not into the black… but like, if you don't prefer black, who tf are you?

If your boyfriend is still going to sleep in boxers that have holes in them, get him a pair of decent pajama pants, for god's sake. They're super soft, made of cotton, and come in a couple of festive patterns. They also come in a simple dark blue and green plaid if the recipient in question is allergic to patterns that are not a neutral.

Because all the fads you loved in the 90s but have since thrown out are BACK, tie-dye is in, so get you and your BFF a matching custom tie-dye sweatshirt. All BFFS & BABES sweatshirts are hand dyed and made to order, so you won't have to worry about any gift overlap.

Composed of a #getwoke exfoliating cleanser and mask, #areweclear skin refining essence, and #youfeelme hydrocream moisturizer, this kit will seriously improve skin—but the names are so cute, it won't seem like a backhanded gift. Plus, this sh*t really works, and smells amazing.

It's hermiting weather, and what piece of attire is more perfect for that than a super-plush robe made of Turkish cotton? What about a super-plush robe made of Turkish cotton WITH POCKETS for your snacks?! Ya love to see it.

For those of you who might poo-poo this idea, I literally gave my mom a Fitbit years ago, and she's worn it every day ever since. I feel like there's nothing worse than spending money on a gift for someone, and having them never use it. 

This collab between Italian wine producer Ruffino and Brooklyn-based fashion designer Stickybaby is billed as "the ultimate gift for the Prosecco lover in your life," but I think you should cut out anyone you know who doesn't like Prosecco. Included are six mini Prosecco bottles and a transparent glitter tote—clear bags, so hot right now. Between the bag and the Prosecco, it's a two-in-one gift.

I'm a skeptic about most things in life, so please trust me when I say that using a silk pillowcase has actually changed my life. And by life, I mean skin and hair, mostly. You know when you get a blowout and you spend two hours trying to devise a way to sleep that won't f*ck it up? Yeah, you don't have to do that anymore if you have a silk pillowcase. This travel set comes with a pillowcase and a sleep mask, and it also comes in—you guessed it—black.

I am decidedly extra, hence why I'm obsessed with the rose gold. This water-resistant watch has a vegan leather strap that's made from 100% recycled materials, so you can feel good about giving it to someone. You can also personalize the band to make it that much more special. 

These leggings are so cute, so comfortable, and if you wanted to buy them individually and not as a set, the $72 price tag is not terrible. Plus, as someone with wide hips and no waist, the M/L fit perfectly—no muffin top, and they're not sliding down either. 

Look, am I the type of person who would drop a Benjamin (and then some) on a comb? No, but I also don't believe in crystals, and I feel like the same type of person would appreciate this gift. According to the Briogeo website, rose quartz is "is a symbol of loving energy that clears away negativity." So if you detangle your locks with it, you can "Comb away the day's stress and tension to rebalance and restore your scalp and hair harmony." At the very least, it looks pretty.

Yeah yeah, it's a little gender-normative, but you can give this crate to anyone who's into whiskey, regardless of gender. The crate includes a personalized hand-made whiskey decanter, 2 personalized Heavy Bottom Rocks Glasses, 2 Ice Sphere Molds, 2 Slate Coasters, a Whiskey Drinking Journal (helpful), and some nuts. I'm a tequila girl, but that all sounds pretty f*cking legit.

I f*cking love ColourPop because it's legit the same lipstick as Kylie Cosmetics but for like, $5. That was not a typo. While you could spend a million dollars (not an accurate figure) getting every Colourpop lipstick you think you'll look good in, you could just get ColourPop's Big Box of Lippie Stix, which includes 48 of their best-selling universally flattering shades, for the lipstick lover in your life. That's a $240 value, if you can do math.
Betches may receive a portion of revenue if you click a link and purchase a product or service. The links are independently placed and do not influence editorial content.
How to Talk to You Family Members About Impeachment
Technically Thanksgiving is about "giving thanks," but if we're being real, it's also about surviving spending time with your family. Family members say the darndest things, especially when it comes to politics (looking at you and your lizard people conspiracy theories, Uncle Jared).

But this Thanksgiving is special: In addition to your run-of-the-mill debates about identity politics and what's really causing near-daily mass shootings (guns. it's because there are too many guns.), this holiday season also presents us with a thriving impeachment inquiry. 
With Americans quite literally split down the middle when it comes to whether the president should be impeached and removed from office, this holiday season is likely to be even more tense than usual.
In order to avoid messy drama at the Thanksgiving table this year, we have laid out some responses to typical conservative talking points about Trump's potential impeachment that might come up this year. Looks like we are what you can be thankful for this year. You're welcome!

Cute Comment: Presidents trade things with other governments all the time. That's foreign policy.
Fire Response: Sure, but typically that's to gain something of value to the United States. What Trump did was try to dig up dirt on a political opponent. With zero evidence that Joe Biden or his son engaged in wrongdoing related to Hunter Biden's position on the board of Ukrainian gas company Burisma, this "dirt" had no value to the U.S, just to Trump's personal political goals. Ensuring Ukraine got military aid, however, did benefit us.
It's kind of like when you gave me money to order pizza for all the little cousins when I was babysitting them and I pocketed it to buy frosting flavored lip gloss from Claire's. Remember how mad at me you got for that? Okay, not a perfect metaphor, but the bottom line is Trump used his office and position of power to benefit himself, not help his own people, and in fact put our national security in jeopardy while he was at it. So.

Ignorant Insight: This is just how the government works, sweetie.
Fire Response: It sure seems to be how government is working rn, but it shouldn't be! What Trump did is blatantly corrupt…he withheld military aid in an attempt to help his own political campaign. If any Clinton ever did this, you would be losing your mind…and you'd be right! It'd be corrupt. Sure, our government does some shady sh*t, but that doesn't mean we shouldn't call them out when they do. Welcome to the resistance, Uncle Ted.

Silly Solution: Why not just let the people decide whether to remove Trump in 2020?
Fire Response: Impeachment is important because it's the people's way of showing that we aren't going to allow a president to get away with breaking the rules. Some behavior is just too fucked up to wait for a performance review. Unchecked power leads to horrific things, and impeachment allows us to stop that from happening, as well as make a historical record that we, as a country, object to this behavior. 
If we don't put our feet down and let the record show that this sh*t doesn't fly, future presidents will be able to do the same thing. Also, Trump tried to extort the Ukrainian president literally one day after Robert Mueller's testimony failed to full implicate him in obstruction of justice. One day! What do you think he'd do the day after he wasn't actually impeached?  
President Trump clearly thinks he should be able to get away with things that the Constitution says he shouldn't. If we don't stand up to that, our democracy could begin to crumble. Idk about you, but I like my democracy fully intact tyvm. (Never gonna happen because Russia is already f*cking with us again, but worth a try.)

Fake News: There was no quid pro quo.
Fire Response: Mmm, there literally was though. The definition of a quid pro quo is: a favor or advantage granted or expected in return for something. Trump expected Ukraine to announce an investigation into the Bidens, and in return, he would give them military aid. Quid. Pro. Quo. 
But given that most people first encounter the phrase "quid pro quo" in sexual harassment training, it suddenly makes sense why Trump doesn't seem to know it. 
Also, two people with direct contact with Trump — EU ambassador Gordon Sondland and acting chief of staff Mick Mulvaney — both admitted on live television that there was a quid pro quo. *Sips wine*

Stupid Suggestion: Idk, I think we need to hear from the whistleblower. 
Fire response: I don't really see why that is necessary, seeing as everything the whistleblower said has already been confirmed. Trump himself released the call transcript in which he replies to a foreign government's ask for support with "I'd like you to do us a favor though" and mention investigations into the Bidens by name. 
People who were on the call have confirmed the whistleblower's concerns, saying even the damning version of the rough transcript released by the White House was altered to hide more explicit references. 
But in any event, whistleblowers need to be protected by anonymity for their literal safety. Revealing their identity would put that at risk — and if something awful happened to a whistleblower, you think people would still speak up about dangerous government corruption? Would you? Could that be exactly Trump's hope by publicly threatening the whistleblower? *Sips more wine*

Misinformer Misdirection: But Trump never had anything to do with it directly.
Fire Response: Sorry hennie, but Gordon Sondland squashed that theory (a good time to ask for someone to pass the squash). 
Sondland said that Trump repeatedly asked people to work with Giuliani, and digging up dirt on the Bidens was Giuliani's mission. Also, a U.S. official based in Kiev, David Holmes, testified last week that he overheard Trump on the phone with Sondland talking about "the investigations," and Sondland told him directly that Trump only cares about "big stuff" in Ukraine, like "the Biden investigation."
And I think we all know this sounds legit, because Trump speaking loud enough on the phone for everyone in the building to hear it is the least shocking thing I've ever heard.

Nope: Ukraine ultimately got the aid, so what's it matter?
Fire Response: Do you hear yourself? 
Attempting a crime is still…a crime! Ever heard of attempted murder? If you fail at murdering your victim it's not just a no-harm-no-foul sitch, you still have to answer to the law. Same thing applies here. ALSO, most importantly, Trump only released the aid to after the whistleblower's report was filed AND after he was notified of it. So like, once Trump had been caught. Coincidence, I THINK NOT AUNT BECKY.

But Ukraine does have a history of corruption. And we give out too much foreign aid anyway!
Measured reaction: True, Cousin Karen. But this new progressive-minded president, Volodymyr Zelensky, had already enacted reforms to combat the country's issues with corruption. Trump was asking him to behave corruptly! As for foreign aid, if Trump thinks the bill is too high, he has other ways of bringing that to Congress's attention.
This Ukraine aid packaged had already been approved by Congress because helping Ukraine protect itself against Russian aggression — a reminder, the country is very much at war with Russia — helps U.S. strategic interests and national security.

Cold Take: Okay, so maybe the White House meeting was conditioned upon aid, but none of the witnesses were sure that the military aid was. I think that's more serious — Ukraine can't protect itself against Russia without it.
Fire Response: Exactly! But also, sorry. You're forgetting that White House acting chief of staff Mick Mulvaney said on live television during a press conference that aid was withheld. He straight-up admitted to a quid pro quo and said the words, "That's why we held up the money," and then I believe used the phrase, "Get over it." So. Oopsies!

Fire Response: OMFG Uncle Paul, in the words of Mick Mulvaney, GET OVER IT. If you're so obsessed with making sure politicians don't do shady sh*t for their own personal benefit, then hop on board to this impeachment and bring your but her emails energy to the actual problem happening right now.
Want more news like this? Subscribe to the Betches Sup newsletter, your daily rundown for all the crazy sh*t going on in the news.
What We Learned About Stassi & Beau's Relationship From Stalking Their IG
Season 7 of Vanderpump Rules airs Monday at 9pm, an event I've been anticipating with a fervor my boyfriend some have described as "chilling." I can't help it. As a latecomer to the series, this was the first season I could spy on via the cast's Instagram. As such, there a lot of drama that I'm excited for. Brittany and Lala's engagements, the launch of Kristen's T-shirt line, and the 20-30 meltdowns I anticipate Ariana having over her still-unreleased cocktail book, to name a few. But most of all, I'm excited to watch Stassi Schroeder with her new boyfriend, Beau Clark. I've been stalking the living sh*t out of their relationship, and they are goals in every sense of the word. So you don't go into season 7 totally uninformed, I've compiled a list of what we know about Beau Clark. Let's dig in.
The Timeline
In a February episode of Straight Up with Stassi, Stassi revealed that she and Beau began dating in August 2017. They were introduced by Katie and Kristen, an opening that seems dicey until you realize the still-married Katie and Schwartz were introduced by Kristen too. Hey, maybe she has a career as a matchmaker if the T-shirt line doesn't take off. As a reminder, Stassi's breakup with professional sh*thead Patrick Meagher was also right around that time.
Broken up with on our anniversary after I planned a trip for us to Mexico. Call me Carrie Bradshaw. @rachaelnobrien you're coming w me now.

— Stassi Schroeder (@stassi) August 12, 2017
Don't we all miss Patrick, guys??? JK, and I'm psyched that Beau apparently made an appearance no more than two weeks later. As a little background on Beau himself: he works in commercial casting, lives in LA, and loves the Rams (it's a football team, I had to look it up), country music, and dogs. Here is his Instagram. On the podcast, Beau says he was reluctant to meet Stassi at first after looking through her Instagram. The bleach blonde, Botox, bottle service look was apparently not for him—but on their first meeting, they "closed down the Mondrian talking." He'd never "laughed as hard ever with anybody," and all around it sounds like a fairytale first date.
Flash forward six or so months and Stassi, understandably reluctant to put another relationship in the public eye, goes IG official with Beau. She posted a series of stories documenting the Valentine's Day he set up for her. As proof that the man knows who he's dating and how to make her happy, decorations included "dead people gloves," handcuffs, creepy clown posters, and plenty of images of hearts being stabbed with knives. Plus, a special Valentine's edition of their couple's OOTD. Anyone else's Valentine's Day suddenly feeling totally lame in comparison? Yeah, same.
Stassi's debut couples post:
Their Shared Life
Since then, it seems like it's been pretty smooth sailing for the couple. At the Vanderpump Dogs Gala this past week, Stassi and Beau gushed about how happy they were, admitting that marriage is "on their minds." While Beau had some initial reluctance to appearing on-screen for season 7 (he'd never seen VPR before he and Stassi started dating), it seems like filming went well. Notably, Beau has bonded hard with the whole Vanderpump crew, so much so that Stassi insisted they were no longer " best friends." "Now, they're our best friends," she shamelessly brags. If that isn't the f*cking dream (never putting up with any of your boyfriend's friends again because you both mutually agree on the 4-6 most fun people to hang out with), I don't know what is.
Here's their latest double date night (dogs in tow):
While I can't find any solid proof they live together, I'd largely assumed they do from her Instagram. It's pretty much a 24/7 reel of them eating Taco Bell, lounging on the couch with their two dogs, pulling elaborate pranks on each other and filming it, or getting ready for double dates with their friends. (Most often, actually, Brittany and Jax, which I find surprising.) Though I think the two dogs belong to Stassi, Beau appears to be a dedicated dog dad. And Stassi, for her part, now has plenty of personalized Rams gear and accompanies him to games. Seems like one of them is making the bigger sacrifice there, but he also basically became a Bravo star for her so it's fine.
Here's the Rams gear I mentioned:
And here's a peek at their freakin' cute home life:
Their Vacations
In addition to living a disgustingly adorable life at home, the couple has taken a few extremely sick European vacations. Here they are in Berlin and Paris this November:
Here they are being disgustingly cute in Italy in May:
And while these trips are enviable in their own right, they also seem to be an opportunity to hang out with Beau's sister, Georgia, who—from what I can tell—lives there. The couple has annoyingly only documented their hangouts on their stories (and her IG account is private), but from what I saw, Stassi fit right in with the fam. Also, they've been a fabulous opportunity for Beau to up his Instagram-boyfriend game:
BRB, forwarding this link to my boyfriend with the caption "take notes."
Ultimately, watching Beau and Stassi's relationship on social media has been an absolute joy. They seem to share each other's sense of humor, even while his laidback demeanor provides a slight contrast to the high-strung sh*t-stirring side of Stassi we all know and love. I'm no Us Weekly body language decoder, but they're positively radiating joy in every photo together. Plus, over the course of their relationship, Stassi has invented a holiday, come out with a Witches of WeHo Pinot Grigio, written a book, and risen to 1.4 million followers on Instagram. Not only are they (seemingly) gloriously happy, they're pushing each other to be the best versions of themselves. So, so happy for you Stassi—and can't wait to see this all unfold, starting MONDAY!!!
Images: Twitter; Instagram; Instagram
3 Signs You Shouldn't Bring Them Home For Thanksgiving
Ah, it's that time of year again. Even the most die-hard "summer is my season" person is forced to admit we're heading into winter, fast. And that means whatever summer fling (congrats!) or winter cuff (less congrats because that's very basic of you) you've picked up is now entering a weird stage. If they've stuck around this long, you can't exactly keep them in the casual hookup zone. (And I'm assuming you like them if they're still here, so why would you want to?) Faced with the prospect of Aunt Susan slipping you egg freezing pamphlets, it's tempting to bring anyone home for Thanksgiving who's willing. 
But we both know that's a bad idea. Anyone you bring home for Thanksgiving, you'll be asked about for years to come. And your own memories of the holidays could well be tainted by a particularly good or bad visit. So, here are the signs your new relationship isn't ready to be a part of your Thanksgiving. You'll thank me later.
Your Sober Interactions Are Rare
Look, no one here is arguing that Thanksgiving is a sober event—far from it.  But, generally speaking, there are at least a few hours when everyone's still lucid. (This is the portion of the day when your mother will glare at you for "smelling like alcohol.") So, have your interactions in this relationship been mostly inebriated? If so, Thanksgiving is not a great time to discover that sober, the person you brought is actually boring AF, or worse, very rude and kind of racist.
This goes for all layers of a "mostly drunk" relationship. If you've been increasingly branching out into brunches and daytime hangs and it's looking like this could be for real, that's awesome and I'm genuinely very happy for you. But if you're only a month into that vibe, seriously consider how much you know about this person. Is it enough that you want to answer questions about them once a year until eternity? Probably not. You should have been hanging out sober long enough that you've agreed upon a "how we met" story. One that glosses over the 16 vodka sodas and waking up his roommate to borrow a condom.
If you suspect they'll say this to one of your aunts, definitely don't bring them home for Thanksgiving: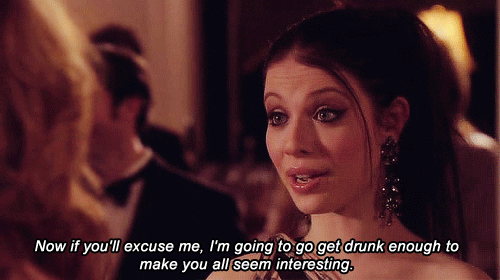 You Haven't Discussed Your Family
For reasons totally unrelated to my aforementioned alcoholic fun-loving tendencies, I have a minor breakdown at most large family events. Maybe it's the uncle who can't understand that ANY comment about my weight is not appreciated. Or my mother saying something that sounds like a compliment—but later reveals itself as an intricate jab. Either way, family time is f*cking tough.
So, who do you want there when that stressful point hits? Will they react poorly if and when you lock yourself in your old bedroom with a bottle of wine? Or will they tell you they're on your side and commiserate with family sh*t of their own? Ideally, the person you bring home will be aware of underlying tensions, and ready and willing to calm you down. And the only way to prepare someone for family sh*t, sadly, is to have those conversations. If you don't tell them what to expect, you can't even really be pissed off when they're surprised by it. (I mean, you can be, but you'll have to apologize later, which sucks.)
So if you haven't gotten into those deeper conversations—or you have, and you felt like they didn't or couldn't respond correctly—maybe think twice before bringing them home. Their feelings aside—and believe me, they'll have some—it'll be an added stressor for you. Don't bring someone home if you're just going to worry all night that you're scaring them off.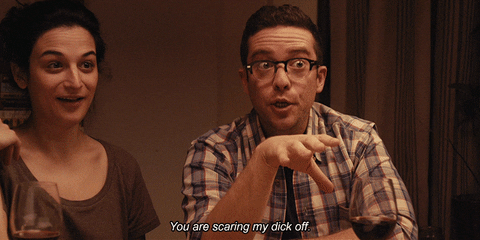 They Haven't Asked What You're Doing
It's November, people! Extenuating circumstances aside—i.e., they're working through the holidays, they're not close with family/not American and therefore this holiday genuinely isn't a thing for them—they probably have at least one Thanksgiving invitation insistently re-appearing on Gmail. If they're anything like me, their family has booked them out months in advance with regular death threats for non-attendance. (In case me writing this article doesn't make it clear enough, my family is not exactly chill about holidays.) Part of the reason that people enter relationships is often for exactly this reason. They want someone to take home for the holidays. Or just someone to spend time with around the holidays and feel less cripplingly lonely when love songs play on the radio Spotify.
So, if the person you've been seeing has kept eerily quiet about the idea of going home for Thanksgiving, it's a pretty sure sign that—sorry—they don't see you being a part of it. This doesn't mean the relationship is doomed. It's perfectly normal not to want to involve your family with a relationship that's still new. It's just a sign of where they're at, and something you should pay attention to—especially if you had thought you were in a more serious place.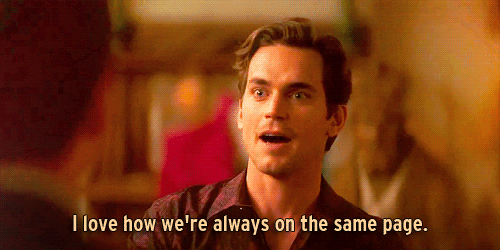 So, if you're with someone who's been sending you calendar nudges for November 22, knows which grandmother expresses love through attacks on your character, and has seen you sober more often than drunk—by all means, invite the f*cker home. Shove it in your smug cousin's face who brought home her high school sweetheart for five years and said "don't worry, I'm sure you'll find someone" while eyeing your fourth piece of pie. But if you think the visit will put undue stress on both your relationship and your time at home, it's so not worth it. Not bringing someone home for Thanksgiving doesn't mean you're over. And in many cases, choosing not to spend it together means you have a shot at still being together next year. Choose wisely, and don't forget the wine.
Images: Giphy (3); StockSnap / Pixabay
The Thanksgiving Drinking Game That Will Get You Through Dinner Without Killing Your Family
There's nothing you'll crave quite so much at Thanksgiving as alcohol. Between the constant questions from family members about your love life, your social media presence, when you're going to start ruining your life with kids, and how it looks like you gained weight, you'll be demanding a shot (or six) by hour two.
Luckily, we've found the perfect Thanksgiving drinking games for you—one that'll ensure you're blackout (or nearly) by the time dinner is over. You'll thank us when your blurred vision prevents you from giving a strong bitch face to Aunt May when she asks you about that nice young man you brought last year.
Take A Drink Whenever…
· Someone says the turkey is "moist"

· Someone says the turkey is dry
· Someone unbuttons their pants and discusses it

·  Gramma says something racist/sexist/homophobic and everyone laughs awkwardly
· Someone says they feel bad for the people working tonight/Black Friday—take two swigs if that's followed up by someone saying they can't WAIT to hit the Black Friday sales

· Someone passes out before dessert
· Someone asks you about having kids
· Someone brings a healthy side and is promptly made fun of but you secretly kind of want some
Finish Your Drink When…
· Someone brings up Trump or politics in general and a fight ensues
· Someone asks you what a "meme" is

· Someone asks if you're "seeing someone special"
· Someone asks about "what you're doing now," so you explain your job in detail, and they still don't get it

· Someone—especially if older—tries to take a selfie at the dinner table
· You're forced to say what you're thankful for
· An argument breaks out about whether or not the turkey is done
· You want to literally die
Happy Thanksgiving, betches!