Shopbop's Annual Spring Sale Is Here, And These Are The Pieces We Want
Since I am an underpaid peasant, most of my clothes are from Zara. Tbh I have nothing against Zara because I like looking fancy as f*ck in my crisp, cropped blazer over my tea-length flowy skirt, and knowing that I spent less than $100 on the lewk. However, as I enter my 27th year, I want to wean myself off of fast-fashion and invest in higher-quality pieces, AKA shirts that won't unravel on the gentle cycle of my washing machine. That said, I'm not about to walk into Saks and buy myself a new wardrobe because, like I said, I'm poor. The solution? Shopbop's bi-annual sale! 
Now, if you're not familiar with Shopbop, climb out of the hole you're living in and join society. Shopbop, which finally has its own storefront on Amazon, carries literally thousands of designers that are perfect for people who want to graduate from Zara but not quite reach Saks. Shopbop is affordable and that is why I love it on any given day; obviously, I love it a little more when everything is up to 25% off (with the code SPRING). If you get overwhelmed easily, allow me to share our favorite things on sale, and make sure to buy before the sale ends on March 8th!
Shoes

Rag & Bone Razor Booties, $495
I am that annoying girl who wears boots in the peak of summer and guess what, idgaf. I have no shame in my game because boots—booties, to be more specific—are stylish all damn year. Rag & Bone sells all sorts of stuff, but the brand is most-loved for its amazing leather boots. My bank account weeps every time I admit that I own three pairs, but there's a very logical reason for that! The leather is thick af, which makes me feel a little fearless when I wear them because they're basically indestructible. I will say, though, the white definitely gets dirty, so make sure you get yourself a good leather balm to keep them clean. 

Soludos Lauren Espadrille Sandals, $85
I never would have bought these because they are obviously a tad loud, but I got them in one of my Trunk Club boxes and they are literally my favorite shoes. They are so f*cking cute and they surprisingly go with everything. I've worn them with a pale blue fit-and-flare dress, I've worn them with denim cut-offs and an oversized white tee, and I've worn them with skinny jeans and a cropped denim jacket. Seriously, they're more versatile than they seem. The only tiny issue is that they are definitely not made for long strolls. They do have a rubber sole, but it's very thin, so be careful where you wear them. Other than that, they're perfect.

Schutz is the underdog of shoe brands because I always forget about it when I'm on the hunt for a specific style, but they always end up having the exact pair I'm looking for. I have a pair of kitten-heeled boots, silver ballet flats, and sky-high, strappy stilettos from Schutz (can you tell I have a shoe addiction?) and the one thing they all have in common is that they are f*cking comfortable. Like the Soludos, they aren't meant for a walk along the beach, but if you are going to a dressy event and know you'll be on your feet for most of the night, these babies are the move. 
Tops

Tbh, I can't really say why this top is speaking to me so much because I haven't worn a crop top since 2012, but there's something about this hot pink number that I absolutely love. I would probably wear it with an aggressively high-waisted skirt, but I am also loving the way the model is wearing it. Even though it's obviously a very specific look, you can pack it for a trip and wear it a few different ways. I would, however, make sure it's the highlight of the outfit because anything that would compete with a top like this wouldn't be a good look. 

Stateside Poplin Twist Front Shirt, $162
I have a weakness for white button downs. Whether they're boyfriend style or super crisp, I don't even care. I want them all—especially this one. I am absolutely loving the menswear vibe and think it would look chic af French tucked into a pair of tailored bootcut jeans. A classic white shirt is timelessly elegant, but I love that this one has a little bit of a style moment with the subtle twist on the front. Obsessed. 

Birds of Paradis Carla Blouse, $218
For the record, I would not classify my style as preppy, but I appreciate very preppy pieces when they're paired with something a little grungy. For instance, this top, which screams Blair Waldorf circa season one, would look amazing with a pair of distressed boyfriend jeans and a pair of beat up high-tops. Or, of course, you could go the more neutral route and wear it over a pair of skinny jeans and metallic flats. Either way, this top wins.
Accessories

I am a big earrings gal and I am proud to admit that I have about a million pairs. It's a rough estimate. Anyway, as you can guess, I have multiple piercings and I would probably wear these with a few studs or smaller hoops in my other holes. **Cringes** These are a nice, contemporary shift from the classic gold hoop and I'm definitely into it. They aren't the kind of earrings someone will stop you on the street to ask about, but they can be the finishing touch on any look. Next!

Botkier Cobble Hill Mini Crossbody Bag, $198
If color scares you, fear not because this very chic bag also comes in white with a tortoise shell handle.  Tbh I love the yellow because it's attention-grabbing, but not too in-your-face because it's pretty pale. Another thing I love about this bag, aside from the sharp, structured shape, is the fact that the leather is textured, as opposed to smooth. If you're wondering what the f*ck difference that makes, let me just say, it makes a huge difference because all you have to do for smooth leather to scuff and scratch is, like, breathe near it. Textured leather, however, is tough af and, in my experience, is incapable of scuffs/scratches. 

Krewe Prytania Sunglasses, $275
I lose every pair of sunglasses I come into contact with, so I never spend too much on them. These are definitely a little bit of a splurge, but they're so stylish and timeless that I will put extra effort into not losing them. Of course, these will look good or horrible depending on your face, but this oversized rounded square shape is generally pretty flattering. The tri-color detailing on the upper rims make them a serious fashion find.
Dresses

FARM Rio Mini Cashew Mini Dress, $155
Yes, this is a dress with a cashew pattern, but it's so cute that it's nuts! I hate me, too. Personally, I think all dresses with a snatched waist like this are flattering regardless of your body type. You obviously have to be pro-color if you're going to buy this dress, but one thing I love about the palette is that it's pretty muted. This is something I'd wear to dinner on a beach trip with a pair of straw wedges and a big-ass pair of sunglasses.

LOVESHACKFANCY Edie Dress, $295
I don't know how they do it, but the designers at LSF make extremely flattering and sexy peasant dresses. This is the kind of dress, though, that would only look good in white. If it were in any other color, it would look like a nightgown my grandma would love, but in white, it looks like something a Grecian goddess would show up to brunch wearing. The eyelet details and the high slit in the front make it young-person friendly, and I am excited to wear it since I fully just purchased it as I am writing this article. I'd wear this with a pair of lace-up flat leather sandals or a pair of cork wedges. I seriously cannot get enough of this dress; it better fit me.

Z Supply The Reverie Dress, $60
As you can tell, I like a good oversized piece of clothing, and this dress is no exception. I love that it's cotton because that means I can get away with wearing it as a cover-up to the beach and to dinner later that same day! It is my personal opinion that everything looks good with heels, but I actually think this dress would look pretty stupid with anything other than a sensible flat. The dress is so casual that trying to dress it up with any type of heel just wouldn't work.
Images: Jakob Owens / Unsplash; Shopbop
Betches may receive a portion of revenue if you click a link and purchase a product or service. The links are independently placed and do not influence editorial content.
Amazon Is Selling An Anti-Semitic Book Written By A Literal Nazi
Just when you thought you could feel less guilty about being a Prime member, Amazon goes and sells books written by a legit Nazi. You hate to see it.
The grossly anti-Semitic book in question is called Der Giftpilz (The Poisoned Mushroom) and was first published by Julius Streicher in 1938. Streicher was ultimately executed for crimes against humanity.
The book was widely used as anti-Semitic propaganda, and warned about the supposed dangers of the Jewish people by using the metaphor of a beautiful but deadly mushroom. Oh, and also it's a children's book. Real cute.
This is, quite literally, a book of hate speech. Like, why, Amazon? Just, why?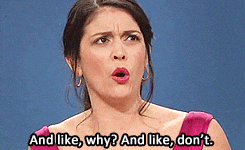 The book teaches children that Jewish people are murderous, deceitful parasites that "abuse little boys and girls" and was used as evidence in the Nuremberg trials.
As expected, people are fucking pissed about this. Karen Pollock, the chief executive of the Holocaust Educational Trust, had some words for Amazon, and they were *on point*. She said:
"This book is obscene. It is worrying that distinguished publishers like Amazon would make available products that promote racist or hate speech of any kind, let alone those from the darkest period of European history. We have already raised our concerns about similar issues over the past decade.
As the Holocaust moves from living history to history, our survivors regularly raise the concern that Holocaust denial and anti-Semitic still persist.
We urge Amazon to do the right thing and remove this material from sale immediately, audit other items may be on sale, and review their policies to prevent this ever happening again."
My question is: how the hell did this happen? Are we really supposed to believe that nobody over at Amazon noticed that a book written by a Nazi that is nothing short of Nazi propaganda made its way onto the cyber shelves? This asshole (Julius Streicher) was a well known Nazi too, and was convicted of crimes against humanity at the Nuremberg trials and executed. No one should be selling his books. Explain yourself, Jeff Bezos.
Hopefully Amazon will do the right and very easy thing and remove this trash from their site. Bezos, u up?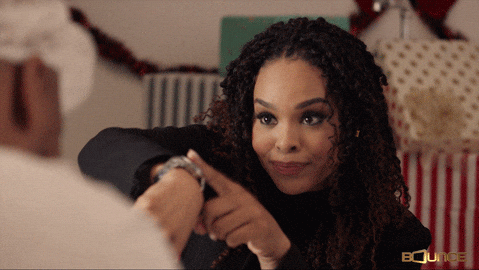 November is coming, and it's never been more important to stay informed. Subscribe to the Betches Sup newsletter for a lunchtime briefing to make you laugh, instead of cry, about the news.
Images: Giphy (2)
UPDATED: Amazon Has A Dating Site & We Have A Lot Of Questions
UPDATE: Though this Amazon Dating site looks pretty much identical to Amazon.com and Amazon Prime, we've learned that it is in no way actually affiliated with Amazon. The freelancers behind it created it only as a way to make fun of the current dating mess that is our unfortunate reality. TBH, I now find this whole thing way funnier and also way more impressive—like, damn, you really had us convinced. And I think it's a creative idea knowing now that the freelancers behind it have no involvement with Amazon on a day-to-day basis. I'm glad the tech nerds at Amazon are sticking to what they know best (coding?) and that Amazon Dating is the brain-child of people who are original and actually have something to say. Now don't go getting any crazy ideas, Jeff!
Do you ever wish that the monopolies that control our day-to-day lives could also play matchmaker? Like, Netflix would have a section like, "here's a list of singles near you who also binged The Office 6,700 times last year? Or Uber could give you a list of eligible bachelor(ette)s within your Uber Pool route? Or that Facebook would—never mind, you know Facebook Dating exists, right? Well, now the latest corporation to try to control your love life is Amazon, with Amazon Dating—well, sort of.  
Upon my regular Prime perusal, I discovered that Amazon created a fake dating site called "Amazon Dating." It's organized just like Amazon Prime, where you can buy products—or in this case, buy time with people—for a certain price. You can select people based on their "Love Language" and height. It even says "FREE One-Hour Delivery" under each person. Here's what it looks like:

Omg Amazon, so witty! …except not at all. Firstly, I'm just confused since it's not even April Fools' or anything. I kept clicking around looking for answers as to why Amazon all of a sudden decided that dating jokes were in their wheelhouse. But with each click, I felt more confused, creeped out, and embarrassed for Amazon…and for our generation for making this wretched company that owns literally everything feel empowered to make bad jokes. Dating is bleak enough as it is without Jeff Bezos getting involved.
Why??
Now, before you go trying to order your next boyfriend off Amazon Prime with two-day delivery, the "About" section of Amazon Dating states, "This is a joke. Amazon Dating was spearheaded by creative duo Ani Acopian and Suzy Shinn and built by Thinko, with help from Morgan Gruer." Lol, how groundbreaking to literally just take Amazon Prime, sub out those handy paper towels and toilet paper options, and instead place real-life HUMANS in there! Real out-of-the-box thinkers! I wonder how many meetings it took to bring this to life. And how many pitch meetings, which could really have only went like this:
"So I have this idea. We're going to play a JOKE on our audience that we've come out with a dating site. It will have inappropriate undertones and completely objectify the people on it. It's not really interactive—people will be so confused. And that's it. That's the joke."
So basically, Amazon Dating exists because a couple people who probably get paid more in a year than you'll make in five got too bored at work. Meanwhile, their warehouse workers are forced to pee in water bottles because they don't have enough time to take bathroom breaks. But sure, let's spend company time and resources on a fake dating site.
My favorite question in the "FAQ" section is, "How does it work?", with the answer being, "It doesn't." Cool, we get it, this isn't a real dating site, but again, what is the purpose? Is it a warning sign? A cultural commentary on the commodification of dating culture? 
What would really be funny is if we put Jeff Bezos on there, allowing us to each contribute an imaginary racy text we think he'd send his girlfriend, instead of a boring ol' review. Now THAT'S a million-dollar idea! You're welcome, Amazon. 
The People
Probably the best and creepiest part is the actual people listed on the site. 
Let's take "Phil." Phil is 32 years old and definitely is a regular contributor on the r/niceguys subreddit. His reviews are stellar, just take this one!

"By no means am I a sex toy connoisseur but my wife and I have no complaints thus far. We have used it twice and she was very pleased."

Lmfao, yikes. Also, "Like sitting on several hard lumps"? Did we just body-shame Phil? Phil, you don't deserve this!
And that's not where it ends. Here are some other good ones:
For 78-year-old Cora:

"I bought this as a birthday present to my single self in November. Had a good life, really enjoyed, easy to hold. But it died just last month! it was working at like half strength. it was extremely weak and then it died completely. I expected a reliable product but it's not worth the buy if it dies only a few months later. Very disappointing!"
Okay, first of all, I've got to question the motives of anyone "buying" an elderly person to date/have sex with. Also, did she DIE?? This is so f*cking dark, Amazon.
For 27-year-old Suzy:
"I finally found a woman that listens and can be controlled. (Just kidding) Excellent product."
Have I said YIKES enough times yet? Need I remind Amazon, there are men out there who actually think like this. Horrifying.
It's also worth noting that when you click "Your Last Relationship" on the menu bar, it brings you to YouTube to watch "Toxic" by Britney Spears; and when you click "Don't See What You're Looking For?", it brings you to Netflix. Okay, so that might be the one useful part of Amazon Dating, except I could have just typed Netflix into my address bar myself.
The funniest part is that if you are really desperate into this idea, you can apply to be on the Amazon Dating site, according to their FAQ section.

I think I'll just stick to my mom setting me up with all her coworkers' tragic-looking sons who happen to be around my age, thanks.
I think the bottom line is that while I can sort of appreciate what Amazon tried to do here, the reality is, dating as a millennial is enough of a joke as it is, and if I need a good laugh, I'll just open up my Hinge recommendations. Amazon, just stick to what you're good at: delivering my cleaning supplies in two days or less.
Images: Amazon
10 Last-Minute Gifts You Can Get On Amazon
If being what my grandmother calls a "youth" has taught me one thing, it's that delayed gratification ain't worth sh*t. Call me crazy, but if there is something wrong with getting what I just decided I wanted with free two-day shipping, then I don't want to be right! Obviously, Amazon is the holy grail of online shopping 365 days a year, but the one time it really comes in handy is during the holidays.
A modern nightmare: I have a dinner date with a friend in a few days and last night, she texted to confirm and then she sent a follow-up text, "You're going to love your gift!" My first thought was "Yes! I love presents!" and my second thought was "F*ck, now I have to get this bitch a present." Even though a small part of me hates spending money on people who aren't myself, I was pretty happy to order her gift and have it wrapped and ready for her three days later for our dinner-turned-gift-exchange. 
If you, too, hate waiting, here are ten of our favorite gifts to shop on Amazon. If you order in the next two days, you can get free delivery by 12/24. 

One thing my 90-year-old grandmother and I have in common is that neither of us understands technology, like, at all. Take this Fire Stick, for example, which, after using it this weekend, seems like it was designed for idiots people like me. It's a skinny remote control and a USB that plugs into the side of your TV. It works exactly like an HDMI cord, except no one will trip over it and you don't have to have your laptop open and simultaneously playing whatever you're trying to watch on your TV. 

I am the type of person who gets the generic version of literally everything because I don't want to spend money on the name brand stuff, but this Slip pillowcase is my one exception because it's that good. First of all, it's soft af. Secondly, unlike cotton, silk doesn't absorb your expensive nighttime skin care. Lastly, it always feels cool to the touch, which, if you run hot (hi), is a blessing. 

A few weeks ago, a friend was telling me about this amazing towel for your hair and, whaddya know, I was seeing its sponsored posts on my Instagram feed later that day. As creeped out as I am by technology that has no respect for boundaries, I bought and used this Aquis towel. Let me just say, it's not just a towel. There's something about microfiber that makes it insanely absorbent without tugging your scalp. I leave this bad boy in for like, 15 minutes while I put on my makeup and when I take it off, my hair is basically dry. 

If your bedroom is like mine, it's white and boring af. This little guy changes that! You can watch movies, stalk your office crush, and mindlessly scroll Instagram from the comfort of your own bed, which may sound like what you usually do, but this is different because it's projected on your ceiling. For reference, the iPhone 11's screen is six inches long and two inches wide. The choice is yours. 

This is one of those things I really want but would never actually spend $60 on because I'm cheap. Even though I don't really go anywhere, I go to my hometown for nearly every holiday, which is enough travel to warrant a travel case for all of my jewels (one ring, my watch and a few pairs of earrings). This is the kind of gift everyone would appreciate. 

I do not fancy myself a chef, but I do f*cking live for pasta, and I love it even more when I don't have to pay New York prices for it. Luckily, none of the recipes in this cookbook are Top Chef-level complicated, so even if your Secret Santa uses her oven to store her sweaters, she'll be able to nail a few of these recipes. 

One thing I love is the amount of cups in the world. There is literally a designated cup for every type of beverage and I'm all for it. Even though I stan a beer chalice, I love a good Champagne flute. These ones are amazing because they're insulated, and because nothing is less appetizing than flat, warm Champagne, these are good to have on-hand. 

While fingerless gloves do seem completely useless in theory, gloves with fingers are horrible. Contrary to popular belief, you'll be pretty warm in fingerless gloves and you'll be able to use your phone's touchscreen while avoiding your coworkers on the subway. 

Not only does this cleanser smell amazing, it makes your skin look and feel like you just got a hydration. Seriously, use this day and night for a week and you will legit notice a difference. It doesn't leave your skin feeling tight or dry, but rather, supple and moisturized. 

Most of my friends LOL at the fact that I still use planners even though I graduated from college four years ago, but I don't give a sh*t because I love them. This one is especially nice because it's not aggressively decorated or enormous, but it's big enough that you can actually fit all your appointments and sh*t in it. Get this for your friend who double books and everyone else in your group will thank you.
Images: Kira Auf der Heide / Unsplash; Amazon (10)
Betches may receive a portion of revenue if you click a link and purchase a product or service. The links are independently placed and do not influence editorial content.
7 Winter Coats You Can Buy On Amazon
I think I'm alone here, but does anyone else actually not hate winter? There's something about bundling up and not leaving my apartment because it's too damn cold throwing on a pair of over-the-knee boots that just fills my icy heart with joy. Don't get me wrong, one of my favorite fashion-related pastimes is pushing my company's dress code with aggressively short sundresses in the summertime, but cold-weather clothes, specifically coats, are my favorite thing to wear. Ever since that episode of Gossip Girl when Blair whisper-yelled that she's not pregnant on the steps of the Met while making a serious case for patent leather trenches, I decided it's time to toss the tragic North Face I got for my effing bat mitzvah and up my coat game STAT. 
If you, too, have a coat fetish (not judging) then you better believe I'm about to change your life in a minute. Now, before we go any further down this cozy and well-insulated rabbit hole, I would just like to say that having a gorgeous coat does not have to cost what you would spend on a new laptop. Another fun fact about me, aside from my addiction to outerwear, is that I have zero patience and refuse to wait five to seven business days for something I ordered online to make its way to my closet. Enter, Amazon. If you didn't know, Amazon is a fashion hub. Shopbop even has its own storefront! So, if you're in dire need of a new jacket, these are the best winter coats you can shop on Amazon for way less than you'd spend anywhere else.

Obviously, I have to start with the coat that put Amazon on fashion girls' radar last winter. This coat was hands-down the midi-length leopard skirt of 2018, and after trying it on, I understand why. It's really well-insulated and it's obviously pretty chic, which is saying a lot since it's a puffer. I am all for "beauty is pain," and shivering my tits off in a coat that is cuter than it is functional, but after experiencing New York City winter, I am pro-puffer. Until I ordered this bad boy (in black), I used to associate thigh-length puffer coats with my middle-aged figure skating coach who, bless her Ukrainian heart, was not chic. Not anymore! There are two elements about the Orolay coat that make it stylish: the giant military-inspired pockets and the blunt shape that is longer in the back. Bottom line, this coat is really warm and will look cute with everything, whether you're wearing skinny jeans and Red Wings or a shift dress and over-the-knee boots. 

I love a good menswear-inspired piece, and this shapeless peacoat is giving me all of that. It reminds me of something Don Draper would pair with one of those weird cashmere turtlenecks he used to wear towards the end of the show, but honestly, I'm into it. The only downside is that it's probably not the warmest coat you'll own, but good thing climate change is eliminating that issue, right? This may just be a me thing, but I never buy coats in weird colors because they obviously don't really go with anything. This coat is great because the base color is a neutral, but it's layered with a bunch of other colors, so you can really pair it with almost everything. Toss this over jeans and a T-shirt, and you're good to go. If you want to feel a little Parisian, throw on a pair of oversized sunglasses and a pair of ballet flats, et voilà! Can you tell I'm 110% American? Cool, cool, cool.

Apparis has quickly become my go-to for coats, because even though they neither look nor feel like real fur, they're still really luxurious. I have a cropped forest green version of this coat and sometimes I just lay it across my lap at work when my space heater blows its fuse and pet it. Do my coworkers think I'm a little nuts? Maybe, but I don't care because this coat is that soft.
Now, if you have working eyesight, you've probably noticed that camo is everywhere these days. Apparis took the trend to the next level, though, and added the bright orange accents, which I am absolutely loving. The orange adds a unique element that regular camo is obviously lacking. It's also neutral enough that you can wear it with pretty much anything. 

If you are a decent human being, you are anti-fur. Because I'm such a good person, I only wear faux fur that looks super duper fake because I don't want my fake fur to look even a little bit real. Enter, this very fake-looking, Easter egg pink, oversize jacket. Obviously, this is not an everyday piece, but I'd wear it to a dinner with skinny white jeans, a gray oversized tee with a French tuck á la Tan France, and black booties. Basically, you can wear this with anything as long as the rest of the outfit is on the quieter side. 

For those of you who think I just contradicted myself re: fur, this coat specifically is made using both faux shearling and faux leather, so two claps for J.O.A. for going vegan on this beautiful piece of clothing that is currently in my shopping cart and will soon be on my person. What makes this coat look of-the-moment, as opposed to something you'd find in a bargain bin at Forever21, is that the exterior leather looks a bit worn and weathered. In my opinion, this would look amazing over a crisp white button down tucked into a pair of straight leg jeans and white sneakers. I know I'll definitely be wearing it with my favorite red blanket that Zara calls a scarf. You say tomato…you know how it goes. 

We already know that I can't resist a patent leather coat, so it's no surprise that this S13 number really spoke to me. This coat is long enough that it covers your toosh, but short enough that you can still show off your legs in your Madewell High Risers, or whatever your skinny jean of choice may be. Because it's black, the limit does not exist with regard to the things you can wear under this coat, but I love a shiny black coat with a cherry red scarf. There's something very '90s about that color combo that I'm really feeling these days. If you want to drift away from the safety that is black, she also comes in silver and a very cool metallic navy. You really can't lose with these options. Lastly, we need to address that if you buy a beautiful down-filled puffer for under $200, you're basically stealing it.

This recommendation is geared towards the Florida and California folks who don't have to deal with the literal sh*t storm that are East Coast winters. It is my personal belief that the only acceptable denim jackets are oversize ones. The only thing you probably shouldn't wear it with is, like, jeans, but everything else is fair game. Because it's a little distressed, I'd wear something slightly more modern underneath so your outfit doesn't look like a costume, ja feel?
Images: Amazon; Kelly Sikkema / Unsplash
Betches may receive a portion of revenue if you click a link and purchase a product or service. The links are independently placed and do not influence editorial content.
The Amazon Rainforest Is On Fire. Here's How You Can Help.
You know all those times you've said that you're literally dying? Well, that could be a reality for our entire world as we know it! This is because the Amazon Rainforest, where the entire world gets 20% of our oxygen every year, is actively on fire. You'd think this would be a 'nations coming together to solve this travesty that is affecting every single living person?' You'd think, but I also thought that One Direction would be coming back together. So far I'm 0/2. 
Yeah two-day shipping is convenient but this is the Amazon we *actually* can't live without https://t.co/vIs0jWY58T

— The Betches Sup (@Betches_Sup) August 21, 2019
While fires aren't a new issue affecting the Amazon Rainforest, it is happening now at a rate significantly faster than usual. Just this year around 74,000 fires have been recorded — an 80 percent increase from the same period in 2018. And before you just try and quote Frank Sinatra and say "that's life," (okay, I don't really think you'd quote Frank Sinatra) — you should know that these fires just aren't happening from nature; humans are causing them. Farmers and loggers use fires to clear the land but the hot and dry conditions there have made them spread like, well wildfire. Over 10,000 have started in the past week. 
The icing on top? The President of Brazil, Jair Bolsonaro, is doing nothing to stop them. Sometimes referred to as the "Trump of the Tropics," Bolsonaro has claimed that non-profits started the fire as retribution for his loosening of environmental protections.
When asked about the fires, Bolsonaro said: "Now I am Nero, setting the Amazon aflame. But it is the season of the queimada," which is the time of year when farmers use fire to clear land. Cool nickname, but not the time? Well, while the president is giving himself new names to play Dungeons and Dragons or something, the fires have created a layer of smoke that is almost 1.2 million square miles, on top of the irreversible damage the fires have done to the ecosystem itself (and uh, our oxygen supply). 
Angry? Scared? Want to vomit? Same, same, same. But, let's take all of those feelings and bodily functions and try to actually fix this sh*t. 
Charities You Can Donate Money To:
Here's a list of six charities that work directly to help the rainforest by preserving wildlife, replanting trees to reverse deforestation, advocating for environmental protection, and working directly with indigenous communities to protect the region they know best.
Amazon Conservation Association
The Amazon Conservation Association works to protect wildlife and has planted more that 275,000 trees to restore habitats and reverse the effects of deforestation. The association is also working to protect the over 4 million acres of rainforest impacted by wildfires.
The Amazon Conservation Team works with partners in the region, including indigenous communities that call the area home, to identify which lands are most important to them and the resources needed to protect them. As much as the entire planet's future depends on the rainforest, its health directly impacts local communities today.
Amazon Watch also works directly with indigenous communities to protect the rainforest while raising awareness for how government action, and inaction, is exacerbating the forest's decline. Since 1996, they've partnered "with indigenous and environmental organizations in campaigns for human rights, corporate accountability, and the preservation of the Amazon's ecological systems," according to their website.
This foundation also partners with indigenous communities to help them protect the rainforest "even as they face pressure and violence from illegal coca growing, drug trafficking and logging," their website says. Experts say the fire was most likely started by loggers, who are emboldened by Bolsonaro's lack of regard for the rainforest to burn more aggressive fires closer to vital habitats.
The Rainforest Trust claims to have saved 23,091,559 acres of forest from degradation since 1988. That's a record we can get behind. Kind of like a very specific GoFundMe, they share a number of projects donors can choose to fund, from protecting a certain species to replanting trees in a particularly vulnerable area.
RAN works to preserve forests and protect the climate by "challenging corporate power and systemic injustice through frontline partnerships and strategic campaigns."
While the rainforest isn't right now a place that you can fly out to and help, research these charities to see which one speaks out to you the most and email them to see how to better get involved! I'd say call them but we both know we never want to make phone calls. 
Spread the word
It seems like people just started finding out about this tragedy two days ago — despite it lasting for over a week at its worst — and on top of that, is an issue that has affected the area for years. Stay scared, stay energized, and keep spreading the word about this.
Try cutting meat out of your diet
I know this sounds stupid and I know, "burgers are delicious," but so is oxygen. And one of those you don't just get to have on a cheat day. PETA broke down just how the meat industry is related to these wildfires.
Also, just reduce, reuse and recycle
Do we all need to rewatch Captain Planet right now? The Earth isn't an Air B&B you rent for a Bachelorette weekend that you just cough up the cleaning fee for after trashing with Spiked Seltzer and penis-shaped straws. GIVE A DAMN ABOUT IT. And if you're using penis-shaped straws, let them at least be reusable and save them for the second marriage. Sorry, stats are stats!
5 Cute Swimsuits That Are Actually Supportive
I got a recent complaint from a friend that we don't post enough articles with specific body types in mind. And I get it. It totally sucks when you can't find clothes that fit, especially bathing suits, and you're walking around in constant fear of a nip slip. Usually I try to include suits that are flattering on everybody, or a few options that will fit a variety of body types. But you know what? You guys deserve to have more options. Especially for large chested women, it can be hard find suits that don't look old lady-ish but also won't put you in danger of giving a free show.
Also, before you complain, I am not responsible for the models of these bathing suits. They don't give me that power. That is the brand's decision. So if some of the models are stick thin with tiny breasts, I am sorry. I don't know why our society says those women are the only people who can model clothes. It's weird and gross. And they're always Photoshopped anyway. Every company should show models with every body type. But don't worry, all the suits that show skinny girls have been pre-approved by me/friends that have big boobs.
So here's a whole list of bathing suits that are particularly perfect for women that are chestier than the rest of us. And they're all cute!

Have we talked about how much I love ModCloth? Not only do they feature a variety of sizing in their models, they don't retouch them heavily. They are awesome! Also, ALL swim is 50% off right now! This suit is perfect for chesty women, with enough fabric to offer full coverage and secure your breasts so they don't flail about when you inevitably fall off your pool floatie. Plus, it's a super cute color, and the waist cinch will ensure you can drink as much as you want and not have to pose sucking in your bloated stomach in photos. Win, win, win.

Several of my friends have this suit in a variety of colors. Although the model is super thin and small chested, I assure you we've gone to many a pool party in these and there hasn't been An Incident yet. And we are drinkers. Plus it's super cheap AND comes in so many different prints! My bestie has four different ones of this same suit. Here are two of my friends in it so you can see how flattering it is IRL:


This one piece is so fun and I love the lace detailing. Can I just say, I'm SO happy that we're at a stage in society where one pieces are fun and chic and not sad grandma wear? I wouldn't have been caught dead in a one piece 10 years ago, and now they're all I want to wear. I like how this suit is really unique and delicate while still offering support and coverage so you can relax in style. I have this issue with a lot of one pieces where if I turn at all, my entire breast pops out. Rest assured, this one will leave you totally secure.

LOOK at how cute and flattering this suit is! And I love the color. These types of cuts are usually available in only microscopic sizes that barely cover my nipples. This whole brand has a ton of great suits and they carry sizes 4-24, which is amazing and all companies should do it too. Also, the website is offering up to 50% off all their swim right now, with an additional 40% off! Is that like, free? That sounds like it's basically free. IDK, guys, I was never good at math.

Another friend-approved option, with a structured, bra-like top to hold your breasts in place. I love bikinis that have an actual cup so your boobs aren't flailing about the entire day. Plus, you can't even tell it has a bra top, unlike some bikinis I used to wear in high school from Victoria's Secret that looked like actual bras. And this one has removable straps for zero tanlines!
Hopefully you found a few you like in this article and can now swim/drink/look cute AND not give an accidental strip tease. Do you want to see more swimwear/clothing articles based on body type? What one would you like to see next? Let me know in the comments!
Images: Joseph Kellner / Unsplash; Modcloth; Amazon; Swimsuits For All; @danibeth87 / Instagram
Betches may receive a portion of revenue if you click a link and purchase a product or service. The links are independently placed and do not influence editorial content.
The Cutest Bathing Suits You Can Get On Amazon Right Now
I grew up at the beach, which makes me a swimwear connoisseur. In high school I had more bathing suits than actual clothes. It's tough to choose the perfect suit. Are you pale and need more coverage? Are you going to be drinking and don't want to worry about looking bloated in photos? What is the tan line situation going to be? It's truly an art. I used to spend a lot of money on swimwear and would only buy bikinis from Victoria's Secret. Which, do they even do swim anymore? Now that I literally never go outside, the price just isn't worth it anyway. Luckily, Amazon has since stepped up their game and you can get chic swimwear for cheap (and quick). Here are my favorite picks right now:

This one has been on my wishlist forever, and it's only $25! The top is so cute and different. I love high-waisted bottoms too, especially at a pool party where I know I'll be binge drinking and I don't feel like remembering to suck in my stomach. It's so on trend, it's basically an outfit at the pool. The only thing is that you definitely want to remember the SPF, lest you have super weird pale chunks on your arms. But like, you should be using SPF anyway, unless you want to be wrinkled and shriveled later in life.

I swear, I almost bought an identical bikini last year for $100 sooooo I'm really glad I didn't. Prints are super in this year and just look expensive and luxe (even though this one starts at $12!). They have a ton of different prints and colors, too! The cut is super flattering with no weird tan lines and high waisted trendy bottoms. I also love bikini tops that follow a normal bra line—that means no weird halter lines, or an across-the-boobs pale streak.

This print is so fun and is perfect for your summer Instagram photo shoots. Check out the customer photos, because the fit looks totally flattering on a variety of body types. The cut is also perfect if you like to tan with no shoulder lines, and the bottoms are low rise so you won't have half a pale stomach.

I'm sorry, what? This is an identical replica of a super-chic $150 Trina Turk suit, and yet this one is only $25. Save this one for a beach party where you know you'll run into your ex, as it's so f*cking fashionable and chic but will give you awful tan lines. Wear SPF. It's so high fashion and since I've been binge-watching RHONY, I feel like this is totally what you would wear to summer in the Hamptons. Am I right??? IDK, I'm from CA.

Do you want to look like you have the body of a Kardashian without all the surgery and Photoshop? This is the perfect bikini for you. It's a summer staple at this point. These sports bra/high waisted cuts are super trendy and really flattering to make it look like your waist is tiny and emphasize everywhere else. This one comes in 10 different colors if pink isn't your thing. It definitely looks high-end, but it's only $27 right now!

So I actually have and love this monokini so damn much. Insanely, it's only $7. It's such a weird concept but I find it so cool and sexy, and the fit is surprisingly flattering. Just make sure you get your perfect size or, when in doubt, size up, because you want the bands to lie flat on your body and not look like you've somehow lassoed your love handles. Just beware of the worst tan lines that have ever existed and wear sunscreen! This is definitely more Vegas pool party than relaxing at the beach.

One pieces are still so fashionable (thank God) and this one looks super chic and expensive, but is only $30! This is perfect if you want to look incredible but also want to drink margaritas to your heart's desire without looking bloated. I'm particularly proud of this find and it also comes in black.
These Amazon swimsuits are so cute, and they're only the tip of the iceberg. A word to the wise, though: you'll want to read the sizing guides and reviews very carefully to make sure you get the right size. Because, like, I don't know about you, but I've never actually returned anything I've bought off of Amazon. It's just never worth the effort.
Images: Tyler Nix / Unsplash; Amazon (7)
Betches may receive a portion of revenue if you click a link and purchase a product or service. The links are independently placed and do not influence editorial content.