10 Beauty Products That Are On Sale Right Now That Will Sell Out Quickly
Betches may receive a portion of revenue if you click a link and purchase a product or service. The links are independently placed and do not influence editorial content.
If you've been looking for a sign to try out some of the most Internet-famous beauty products on the market, this is it. Amazon is running yet another sale so you can treat yourself to a little beauty haul before the holidays without feeling an ounce of guilt. It's called self-care, look it up.
I know what you're asking yourself now, "What's the catch?" Well there is none, except you need to get your shopping in before November 6th. Do deadlines give you the ick? Fear not and keep scrolling. As an early holiday gift, we've rounded up all the best beauty deals so you can spend more time doing the things that matter, like catching up on Taylor Swift's most recent album drop.
Gone are the days where you get a round brush stuck in your hair. This one-step hairdryer has become my new best friend for the perfect at-home blowout.

One-Step Volumizer PLUS 2.0 Hair Dryer and Hot Air Brush

Revlon
Just FYI, it IS possible to take the glowy makeup look a little too seriously. Don't fret, because we're obsessed with little device fits in your bag and will de-slick any oily situation.

Volcanic Reusable Facial Skincare Tool

Revlon
If you're still using your OG Naked Palette it might be time to trade it in for something new (and grab some eye cream while you're at it). This NYX Ultimate Eyeshadow Palette is the perfect for everyday use. 
As with anything in life, it's important to invest in basics. Words cannot explain how these brushes have changed by eyeshadow game for the better. Better yet? Get them now for 20% off.

Everyday Eye Essentials Makeup Brush Kit
Glazed donut nails at home? Sign me up! If you've been dying to try this trend but aren't sure which colors to get, this nail polish set is for you.

Nail Polish Glazed Donut Bundle

Essie
Who else can relate to the pain of having to wash your makeup off after a night out? It just feels like so much effort sometimes. Thankfully, the Makeup Eraser is on sale to help keep your skin clean with a minimal amount of effort.

Makeup Eraser

The Original Makeup Eraser
I don't think there's anything that makes you feel more like an adult than buying an electric toothbrush. You're one click away from being cavity-free, plus it's 35% off.
Speaking of clean teeth… This Prime Day best-seller is back. All I want for Christmas are sparkling white teeth—is that too much to ask?
We know TikTok is obsessed with the EltaMD Sunscreen, but have you tried their toner? This stuff is a triple threat with the benefits of repairing damaged skin, having a calming effect, and minimizing the risk of irritation.

Skin Recovery Essence Face Toner

EltaMD
What's better than treating yourself to flowers? Treating yourself to this English Rose-Infused Radiance Duo when it's 20% off, duh. This viral cleansing balm and matching facial oil is sure to make your skim calm & bright this holiday season.
The Best Amazon Early Access Sale Products You Can Shop RN
Betches may receive a portion of revenue if you click a link and purchase a product or service. The links are independently placed and do not influence editorial content.
Is it just me, or does it feel like just yesterday we were talking about New Year's resolutions and promising ourselves to take full advantage… and now here we are. I mean, I can't just be the only one who just saw a holiday commercial and went into full menty b mode, right?
The first thing I thought of when I heard there are 75 days until Christmas (yes, you read that right) is how the hell am I supposed to get all the gifts I need? As I've gotten older it feels like the number of people I'm getting gifts for is growing and growing—like, why do I feel the need to buy my doorman's wife a pashmina?! I digress. I guess my Alexa was listening to me because for the next 2 days (October 11-12), Amazon is hosting a Prime Early Access Sale. If you're reading this, I guess you're on the nice list, because I've rounded up the very best holiday deals for you to shop. Maybe get a little something for yourself while you're at it. You deserve it.
Gifts For Her
For the reader on your list, or the person who is always saying they want to start reading haven't picked up a book yet. The Kindle is perfect for traveling without a bulky book or reading in bed.

Kindle Paperwhite Signature Edition

Amazon
Slippers are one of those little luxuries that no one wants to buy for themselves but have always really wanted. These are super comfy and aesthetically pleasing for those who want their life to look like a perfectly curated IG feed.
While not only practical, this bag is incredibly cute and trendy. Did I mention it's made with vegan leather made out of recycled plastics?

Gabbi Ruched Hobo Handbag

JW PEI
Gifts For Him
What guy doesn't want a reason to use a torch? This cocktail smoking kit keeps things interesting (and safe) with four different flavor wood smoker chips of apple, cherry, pecan, and oak without artificial fragrance ingredients.

Cocktail Smoker Kit with Torch

Taigin
Ok, ok… This might be just as much a gift for you as it is for your significant other. Quality coffee in the morning? I'm in.

Pour Over Coffee Maker Set

KitchenBoss
No Shave November is right around the corner and I have a feeling a lot of men are going to keep the beard through the holidays. You're welcome.

Grooming & Trimming Tool Complete Set

Comfy Mate
Home Gifts
I wasn't kidding when I said I was getting this for my mom. It's one of the best purchases I've ever made—especially if you have a shedding dog, a child, or overall are just a mess (like me).
Okay, ice is having a moment on TikTok and we really should all invest in one of these.
For all your cheeseboard, butter board, dessert board, whatever-board dreams.

Bamboo Cheese Board and Knife Set

Smirly
Tech Gifts
Because honestly I feel like anything Kris Jenner Kim Kardashian touches is gold. Plus, I've found all the Beats products to be very functional and good quality.

Beats Fit Pro x Kim Kardashian – True Wireless Noise Cancelling Earbuds

Beats
Adding a record player into your life just makes everything 10 times more classy. This one even has a Bluetooth receiver so you can connect your phone and use it as a normal speaker.

Vinyl Record Player Turntable with Built-in Bluetooth Receiver

Kedok
Make your binge-watching days easier with a smart TV. It's worth it.
Fashion Gifts
Everyone could use a shacket for those in-between weather days. It's a great gift to use as a layering piece or as outerwear for the balmier winter days.

Women's Ruby Jacket

Free People
This dress has gotten me through so many weddings this year. It's perfectly trendy but still timeless, plus the ruffles and neckline allow it to be dressed up or down.

Crossed Halter Neck Tiered Maxi Dress

Endless Rose
Everyone needs a good blazer—they're so versatile and stylish. You can wear it to work, an interview, or just a night on the town.

Blake Long Blazer

Amazon The Drop
Beauty Gifts
The reviews are in—this balm is a 10/10. Get one for yourself, your sister, your aunt, your friend, literally whoever. Everyone needs this Cleansing Balm.

Pro-Collagen Cleansing Balm

Elemis
This stuff smells like heaven. On top of that, it's talc-free and has over 10,000 ratings & reviews. It's a great addition to anyone's beauty routine.

Perk Up Talc-Free Dry Shampoo

Amika
I won't lie, I originally bought these because I liked the look of them, but once I used them I was hooked. They are another little luxury you might not want to buy yourself but are perfect for a gift.

Gold Under Eye Patches

Wander Beauty
Stocking Stuffers
This lip mask is a cult favorite that every person should try at one point in their life. Once you start you won't be able to stop.
Want to put a smile on someone's face every-time they look at their phone? This'll do it.

Pink Dripping Smiles Positivity Radiate Face

MOSNOVO
This feels like something a father-figure would get you, but if we're being honest it's useful and replaces the need for a ton of tools in a pinch.

18-in-1 Snowflake Multi Tool

Desuccus
The Best Prime Day Deals On Every Kind Of Outfit You Need
Betches may earn a portion of revenue if you click a link and purchase a product or service. The links are independently placed and do not influence editorial content.
Amazon Prime Day is officially here, which means you can fill your cart to your heart's desire without feeling guilty about it. Although, let's be honest, you shouldn't feel guilty about treating yourself to a little something—I call it self-care. 
Let me get straight to the point: It feels like there are an infinite amount of deals happening, so we've done you a favor and curated our favorite sales on clothing. You may call it extra, but we've even plotted them out for all different occasions in your everyday life.
Get Your Fit Together
There's nothing quite like wearing a fresh 'fit to the gym. IDK about you, but sometimes all it takes to get that renewed sense of exercise excitement is a new pair of yoga pants. We also included some basics because it's no fun buying socks full price.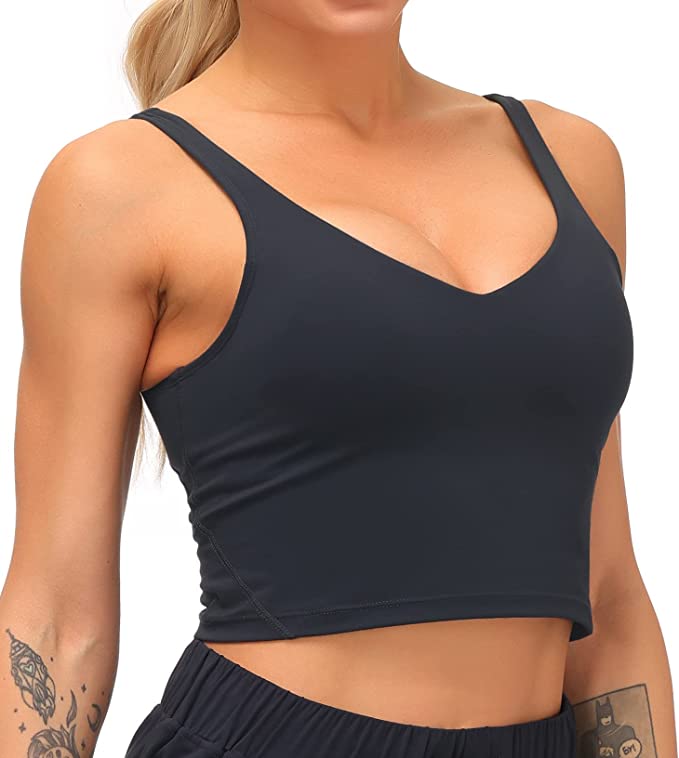 Longline Padded Cropped Tank Top
Dragon Fit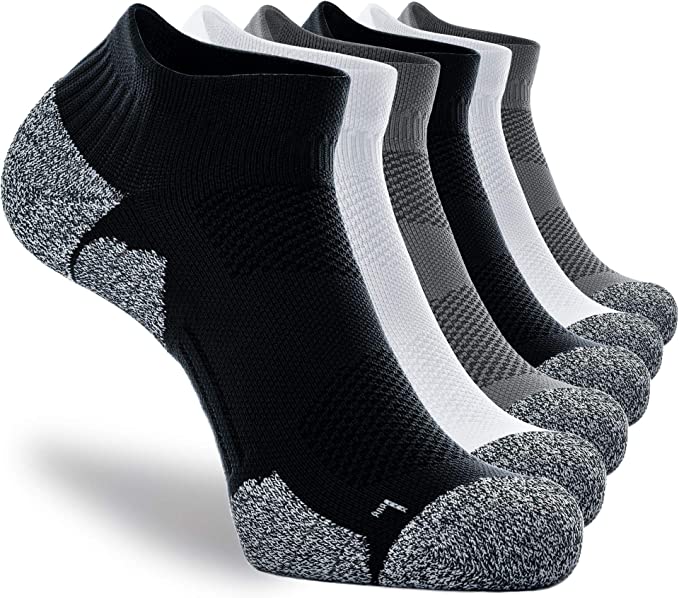 Cushioned Compression Athletic Ankle Socks
CWVLC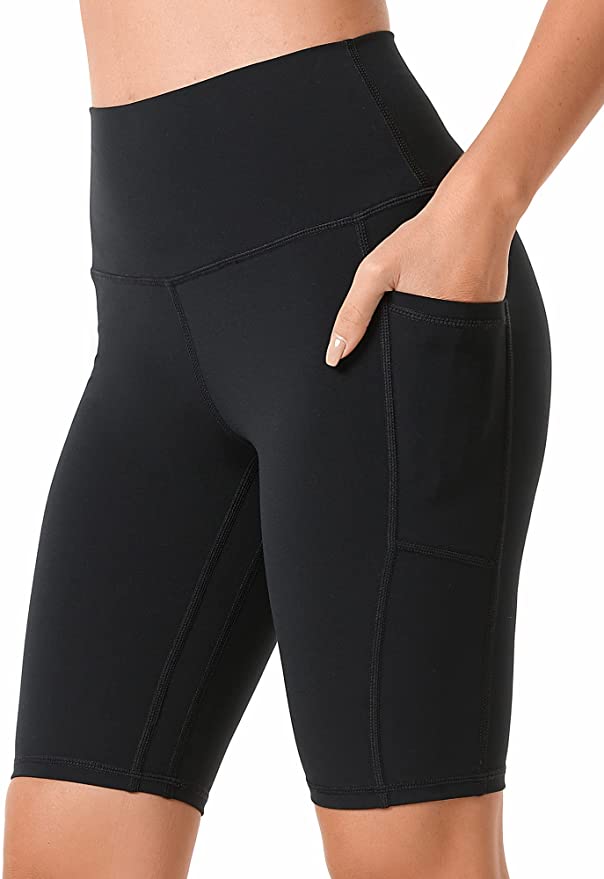 High Waisted Biker Shorts With Pockets
Sunzel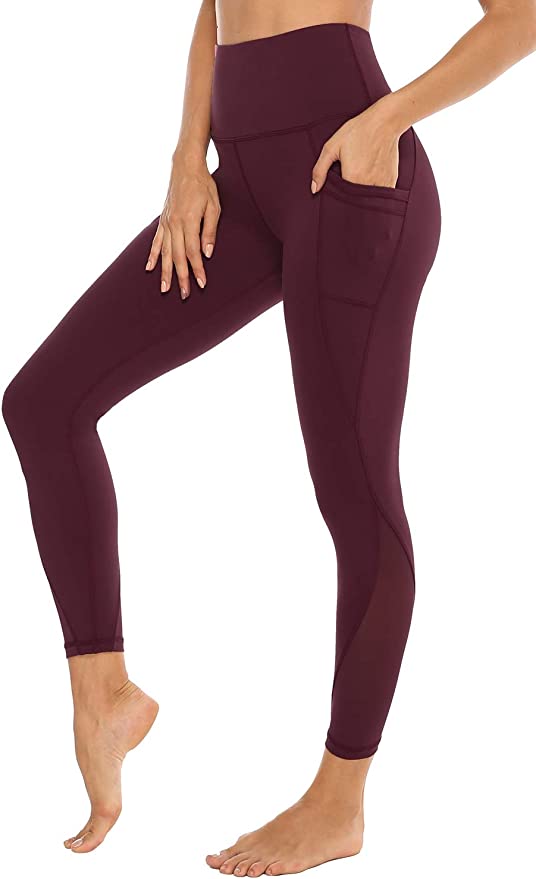 Mesh Yoga Pants With 2 Pockets
PERSIT
Night On The Town
From date night to drinks with the girls, these options are all great staples in the "going out" rotation. Shopping a sale is also a great way to test out a new look. Hint: Cut-outs aren't going anywhere, so try the trend without breaking the bank.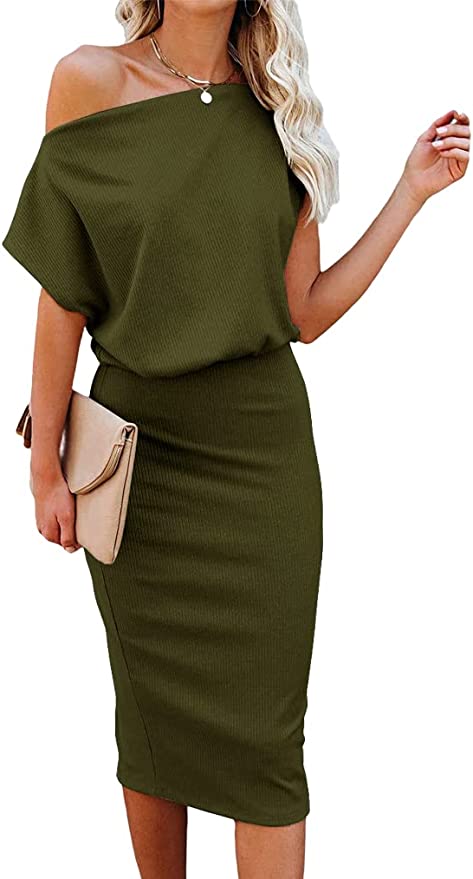 Off Shoulder Short Sleeve Ribbed Midi Dress
Miselon


Sleeveless Padded Shoulder Cutout Maxi Dress
ANRABESS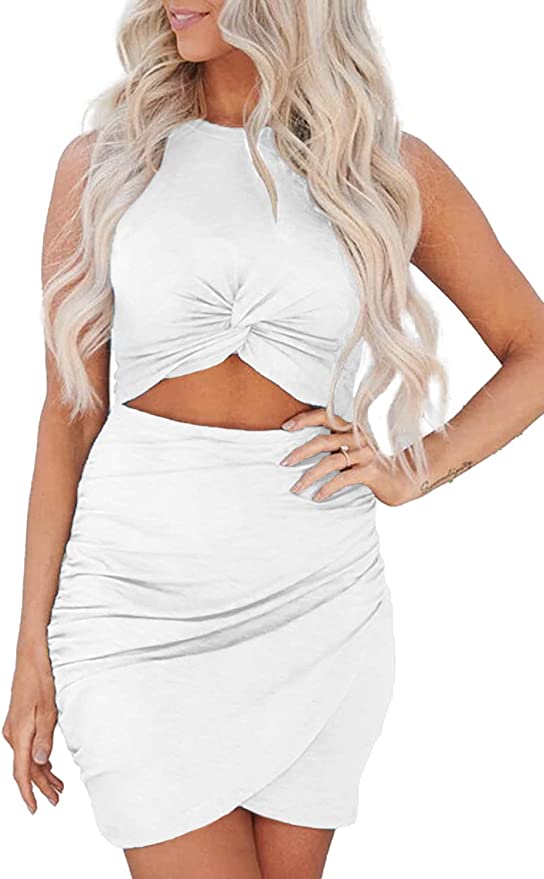 Sleeveless Casual Twist Front Dress
BTFBM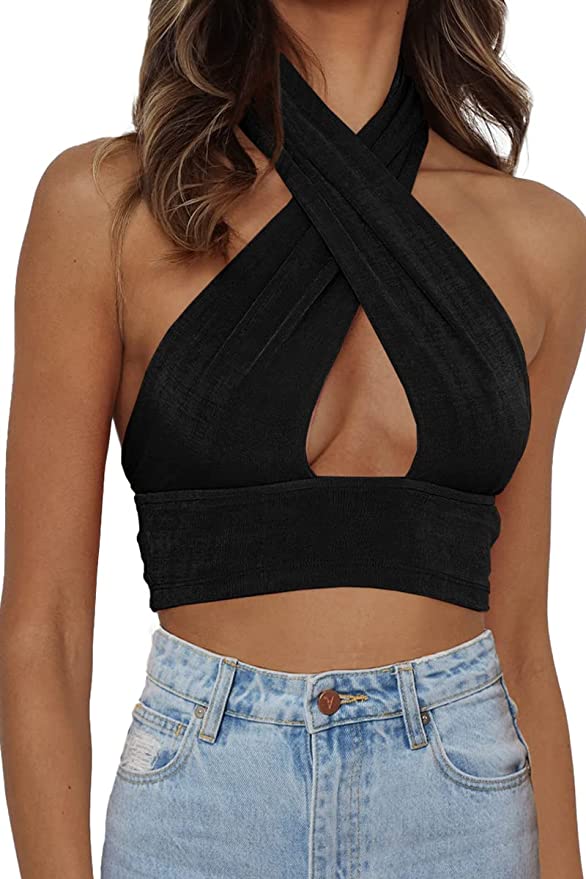 Criss Cross Sexy Halter Top
Dealmore
Comfy & Cozy
If you're feeling like your social battery is at an all-time low and it's time to hang at home in hibernation for a little while, we've got an outfit for that. There's even a stretchy romper to help you look like you're put-together (even if you aren't).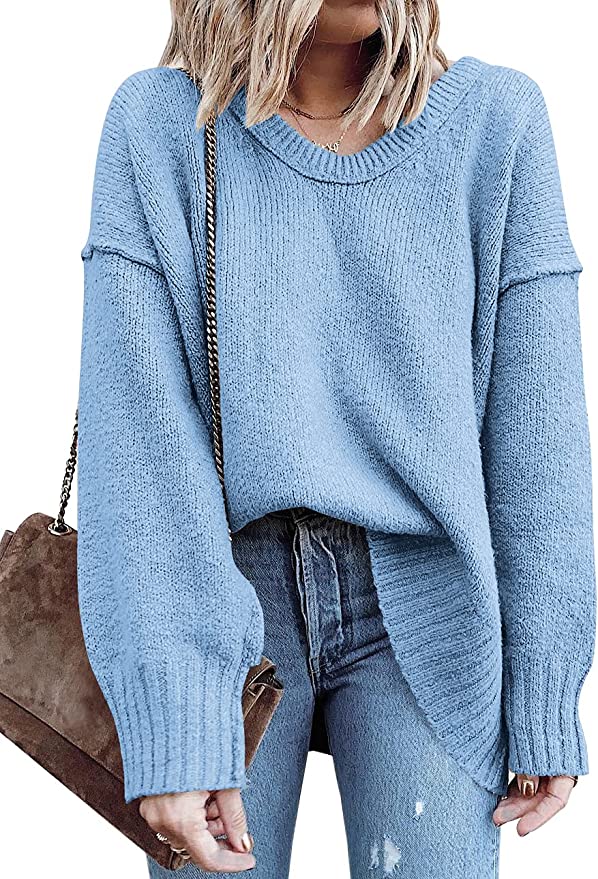 Casual V Neck Knit Sweater
ANRABESS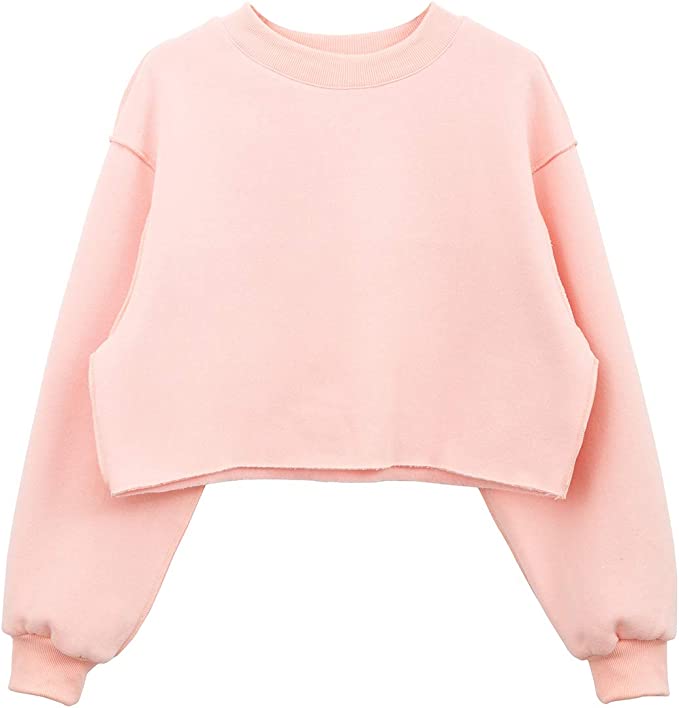 Pullover Cropped Hoodie
Amazhiyu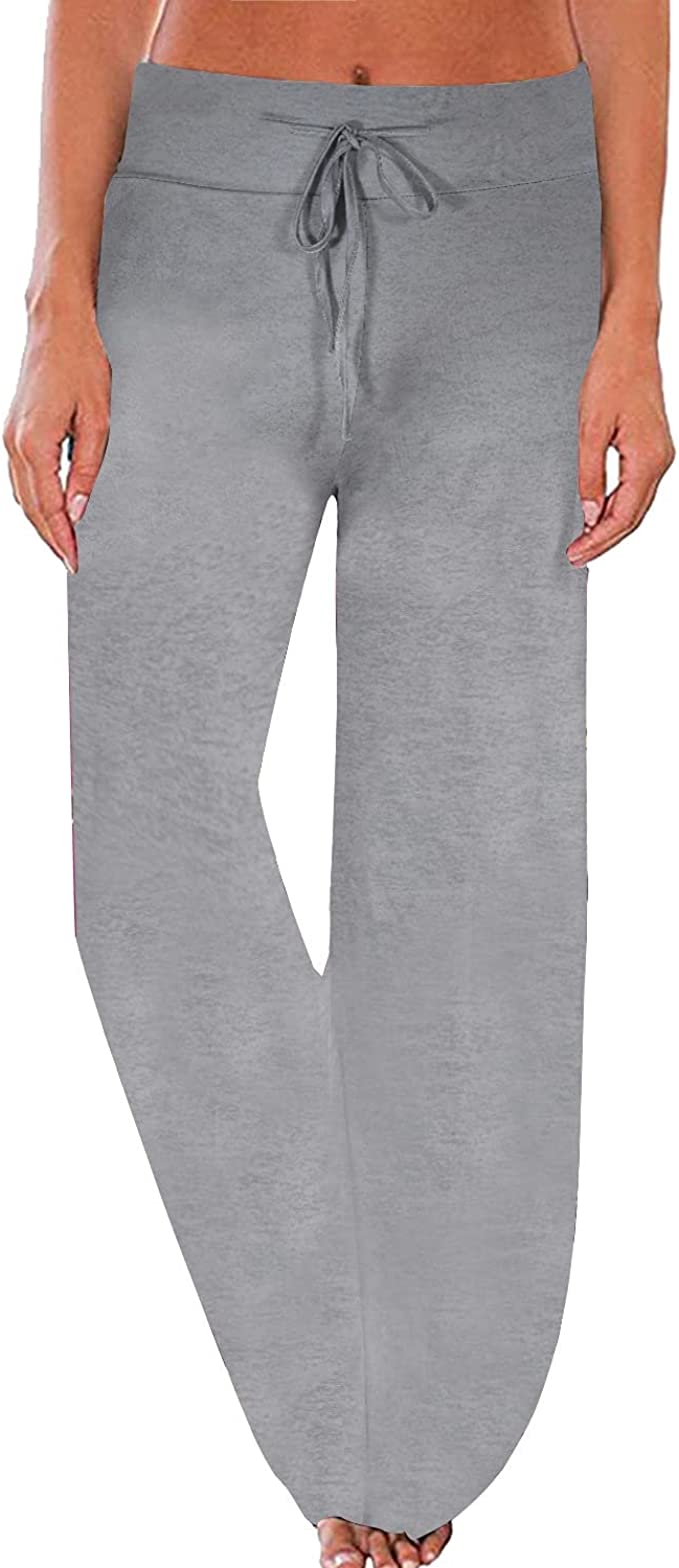 Casual Drawstring Palazzo Lounge Wide Leg Pants
NEWCOSPLAY


Long Sleeve Elastic Waist Stretchy Romper
PRETTYGARDEN
Your New 9-5
At this point if you aren't in the office 100% of the time, you're probably going in at least a few days a week, which means you might need real pants. Here are some basics that will help ease the pain of picking out office-friendly ensembles including a new pair of jeans (hello, casual Fridays!). P.S. Please don't look at us funny, Ballet Flats are back. 


Wide Leg Pant Jumpsuit With Belt
Pink Queen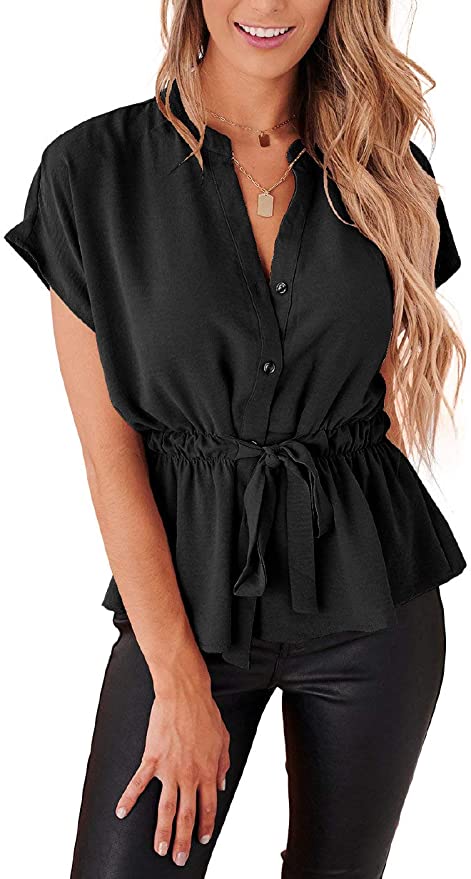 Casual Button Down Blouses
CiCiBird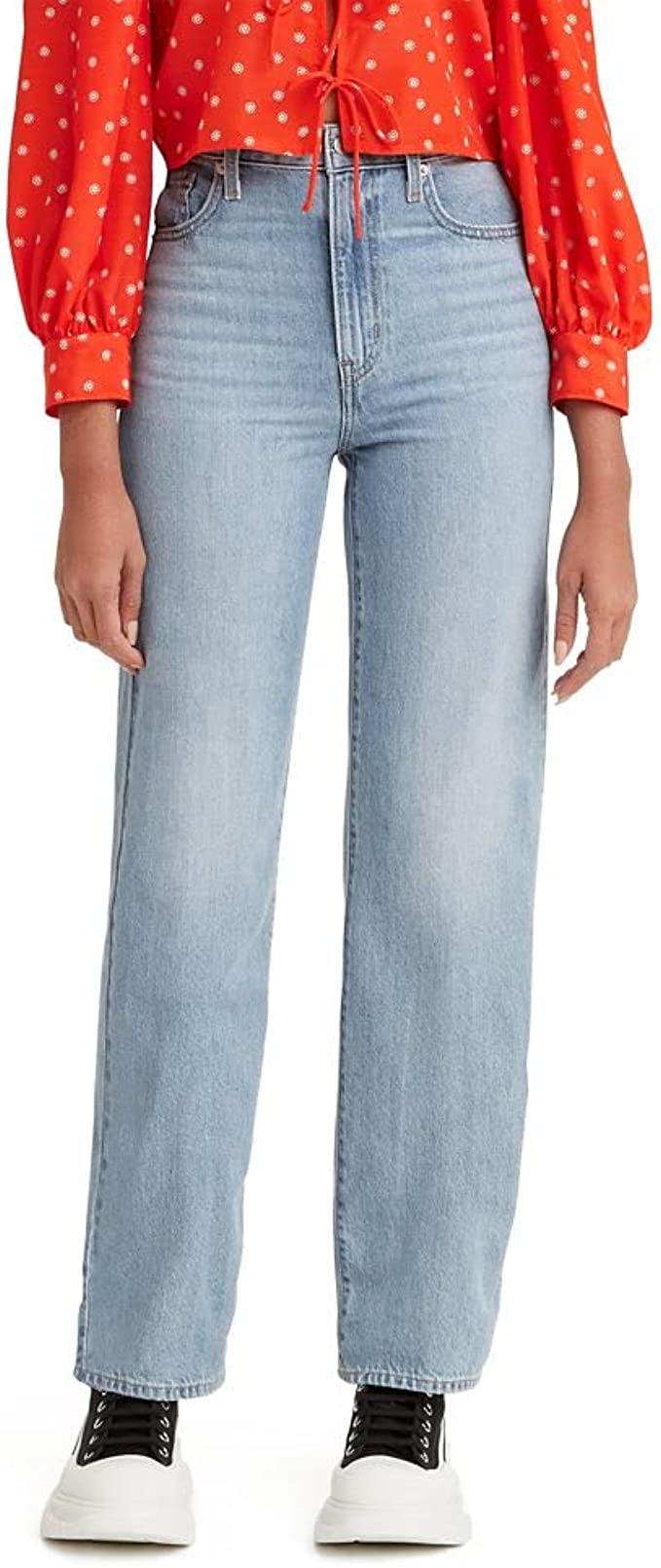 High Waisted Straight Jeans
Levi's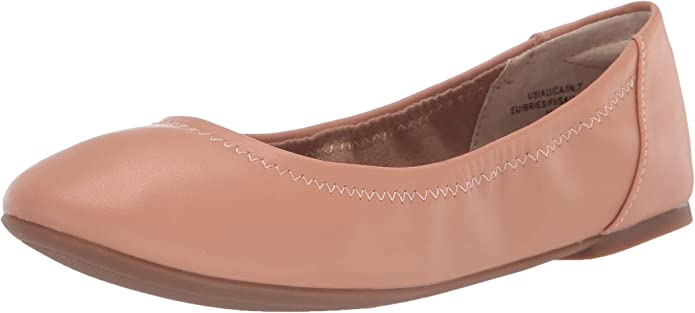 Belice Ballet Flat
Amazon Essentials
Vacation, All I Ever Wanted
It's time to use up all that extra PTO you've been stashing. While you're at it, go ahead and buy that vacation wardrobe you've had your eyes on. It'll make packing so much easier.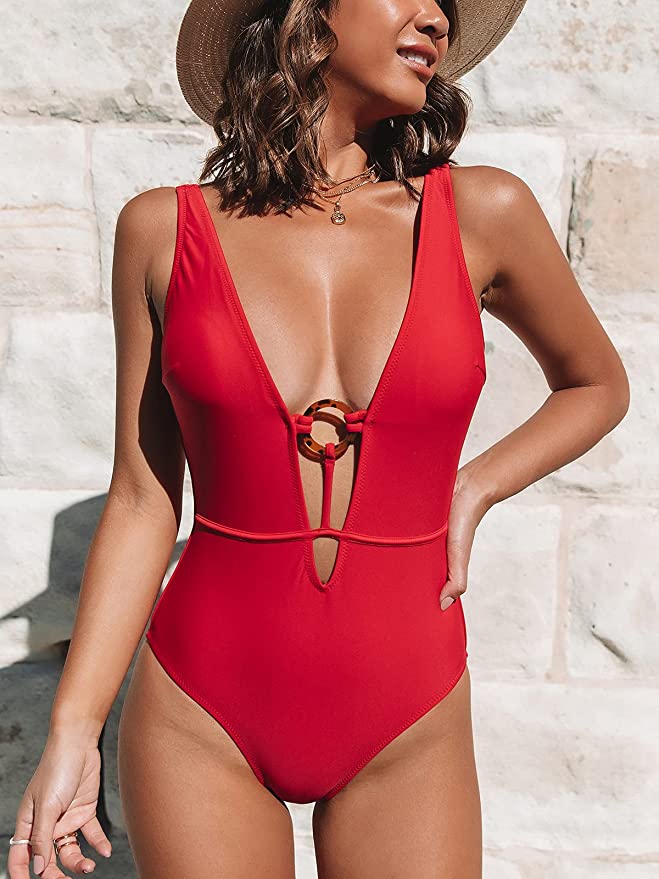 Strappy Lace Up Monokini Swimsuit
CUPSHE


Classic Aviator Polarized Sunglasses
SOJOS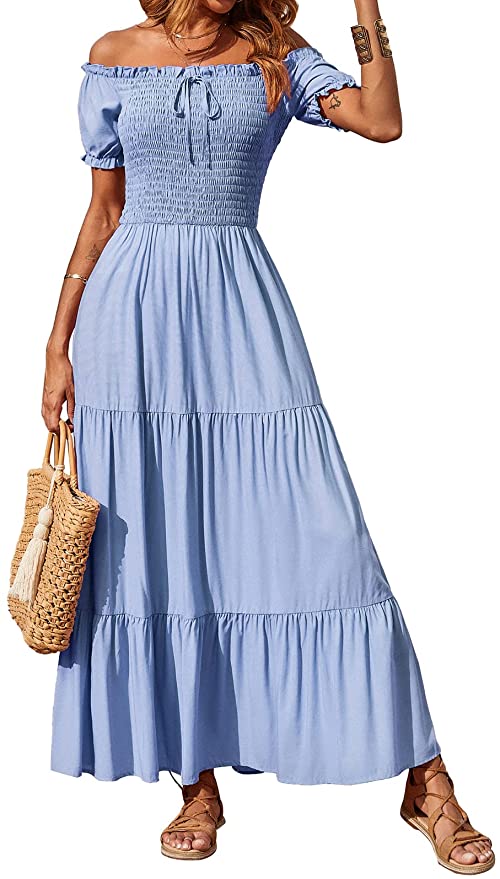 Short Sleeve Smocked Summer Casual Dress
BTFBM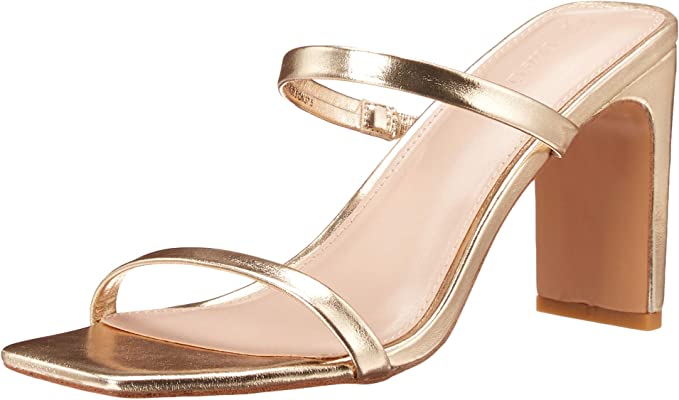 Avery Square Toe Two Strap High Heeled Sandal
The Drop
Image: AGUSTÍN FARIAS / Deathtothestockphoto.com
The Best Early Prime Day Home Deals To Shop Right Now
Betches may receive a portion of revenue if you click a link and purchase a product or service. The links are independently placed and do not influence editorial content.
Mark your calendars: Prime Day is officially one week away. It feels like Christmas morning, only it's mid-July and I'm buying my own presents. I'd personally like to thank Amazon for allowing me to purchase the things needed to keep my abode humble while convincing my husband we're saving money since everything's on sale. 
Most of the discounts that start on July 12th are still being kept under wraps, but we're not gatekeeping all our favorites that you can shop early. Here's a roundup of all the best home deals so you won't actually break the bank when decking your halls.

Adjustable Portable 8 Position Lap Top Desk

Mind Reader
So you've finally decided to upgrade your space after 2+ years of WFH? It's time to stop working from bed, and this is the perfect portable laptop desk to make any space work-friendly. Goodbye, tech neck.

48-Foot LED Outdoor String Lights

Amazon Basics
While not everyone can vacation in Italy this summer, you can bring the Amalfi ambiance to your backyard by dining al fresco under these outdoor string lights.

Waterproof Portable Bluetooth Speaker

JBL
From the beach to your backyard, keep the summer concert series going just about anywhere with this waterproof portable speaker.
Nothing screams "adult" quite like buying yourself a vacuum. Don't worry though, you don't have to actually clean—this Roomba will do the dirty work for you.

Queen-Sized Sleep Element Mattress

Casper
You know how we mentioned adulting with the vacuum? Well, it's time to buy a new mattress too. The one you took from your childhood bedroom just won't cut it anymore.

100% Cotton Terry Bathrobe

Pinzon
Imagine being able to feel like you're at a five-star hotel while lounging around in your new bathrobe sipping on an oat milk iced latte every morning. You're welcome.
Great news—gone are the days of having to get up from the couch to see who's at the front door. The Ring Video Doorbell not only makes you feel safer, but also lets you keep an eye out for all your incoming Amazon packages.
You can blend way more than just smoothies with this Vitamix. Can't you just picture piña coladas by the pool?

7 Piece Barware Essentials Set

Viski
Speaking of piña coladas… Get classy with your cocktails this summer. This set has everything you need to make it shaken or stirred. 

Pre-Seasoned Cast Iron Skillet Set

Utopia
The seasoning process of skillets always seemed so complicated to me. Thankfully, these come pre-seasoned so you are one step closer to that perfect cast-iron cookie recipe.
I know it's all "hot girl summer" and "hot girl walks," but let's not forget to stay cool with a good indoor fan.

Wrist & Ankle Weights

Bala Bangles
Update your at-home workout with these aesthetically pleasing wrist & ankle weights. They're so cute you might even want to leave the house with them on.
Image: NICK FANCHER / Deathtothestockphoto.com
Last-Minute Father's Day Gifts Because We Know You Forgot Too
Betches may receive a portion of revenue if you click a link and purchase a product or service. The links are independently placed and do not influence editorial content.
Let's be honest, we all waited until the last minute to find a Father's Day gift. We're all just trying to stay in the present, ok? Speaking of presents… All I have to say is thank goodness for expedited shipping or my ass would be in trouble right about now. It looks like we're on the same page since you're reading this article, so we've taken the liberty of rounding up all the best Father's Day gifts on Amazon Prime for you. (You can thank us later.)
I don't know why, but I feel like if there's something smoked on a cocktail menu, the dad at the table is bound to order it. Bring the buzz home with this cocktail smoker kit. Did I mention there are 4 different kinds of wood to burn?

Bedside Docking Station

TESLYAR
Because we know he'd be a mess without you, help your partner (or dad) get organized with this bedside docking station. It has a perfect little nook or hook for everything he uses on a day-to-day basis. Bonus points: he'll never have to ask you, "Hey, where's my wallet?" again.

Breakfast Sandwich Maker

Hamilton Beach
You know what they say, "If you teach a man to fish…" Well, if you get him a breakfast sandwich maker he'll have fresh breakfast for life. Plus, what Dad doesn't love a good BEC?
Okay, so maybe he's not up for a trip to the spa, but that doesn't mean you can't bring the spa to him. This foot and leg massager is quiet and super effective. It's the perfect gift to show you care without actually having to touch his feet.   
Nothing quite says "Dad" like grilling. This 19-piece grill set is all he'll ever need when mastering the BBQ. It's made from quality material and has a portable carrying case so he can show it off to all his friends.
For the active Dad who's always on-the-go, the Amazon Halo tracker is the perfect addition to his ensemble. It'll track his steps, sleep, and heart rate without being intrusive or distracting.

Waterproof Portable Bluetooth Speaker

JBL
Not only is this speaker portable, but it's also wireless and waterproof—making it a perfect addition to your next family beach day. What more could he ask for?

Wireless Premium Noise Canceling Overhead Headphones

Sony
The father of your children might need some peace and quiet every once in a while, and these noise canceling headphones will do the trick. If he starts telling too many Dad jokes, you can always borrow them to tune him out.

Steel Smokeless Indoor Grill

Gotham Steel
I know we talked about grilling already, but what if it's raining on his BBQ parade? Or, you don't have outdoor space for a grill? Not to fret—this indoor grill has you covered. It's non-stick and dishwasher safe, which means no extra dishes for you to deal with.

Indoor Garden with LED Grow Light

AeroGarden
Give him the gift of a green thumb all year long. Dads that love being on garden duty during the warmer months will love having an indoor version of it for every season.

Double Cotton Hammock with Space Saving Steel Stand

Vivere
Let him relax a little—setting up this hammock in your backyard will make him feel like he's on an island somewhere without you having to fork over the funds for flights. 
Cure his caffeine fix during the hot summer mornings with a cold brew coffee maker. He'll stop complaining about his hot coffee being too watery when he adds too many ice cubes to it. 
Let's get to the point, pickleball is having a moment. It's a great game to play with the entire family. Just make sure he doesn't get too competitive.

Industrial Strength Hand Healer

Jack Black
OK, anything with the phrase "industrial strength" in the name has to be made specifically for fathers, right? We all know that he's probably never going to buy this for himself, but he desperately needs it. 

Insulated Cooler Backpack

SEEHONOR
Let him be the "cool" Dad he thinks he is with a leakproof, soft cooler backpack. Perfect for all the summer picnics, beach days, and boys' nights ahead. 
Image: Cottonbro / Pexels
Shopbop's Annual Spring Sale Is Here, And These Are The Pieces We Want
Since I am an underpaid peasant, most of my clothes are from Zara. Tbh I have nothing against Zara because I like looking fancy as f*ck in my crisp, cropped blazer over my tea-length flowy skirt, and knowing that I spent less than $100 on the lewk. However, as I enter my 27th year, I want to wean myself off of fast-fashion and invest in higher-quality pieces, AKA shirts that won't unravel on the gentle cycle of my washing machine. That said, I'm not about to walk into Saks and buy myself a new wardrobe because, like I said, I'm poor. The solution? Shopbop's bi-annual sale! 
Now, if you're not familiar with Shopbop, climb out of the hole you're living in and join society. Shopbop, which finally has its own storefront on Amazon, carries literally thousands of designers that are perfect for people who want to graduate from Zara but not quite reach Saks. Shopbop is affordable and that is why I love it on any given day; obviously, I love it a little more when everything is up to 25% off (with the code SPRING). If you get overwhelmed easily, allow me to share our favorite things on sale, and make sure to buy before the sale ends on March 8th!
Shoes

Rag & Bone Razor Booties, $495
I am that annoying girl who wears boots in the peak of summer and guess what, idgaf. I have no shame in my game because boots—booties, to be more specific—are stylish all damn year. Rag & Bone sells all sorts of stuff, but the brand is most-loved for its amazing leather boots. My bank account weeps every time I admit that I own three pairs, but there's a very logical reason for that! The leather is thick af, which makes me feel a little fearless when I wear them because they're basically indestructible. I will say, though, the white definitely gets dirty, so make sure you get yourself a good leather balm to keep them clean. 

Soludos Lauren Espadrille Sandals, $85
I never would have bought these because they are obviously a tad loud, but I got them in one of my Trunk Club boxes and they are literally my favorite shoes. They are so f*cking cute and they surprisingly go with everything. I've worn them with a pale blue fit-and-flare dress, I've worn them with denim cut-offs and an oversized white tee, and I've worn them with skinny jeans and a cropped denim jacket. Seriously, they're more versatile than they seem. The only tiny issue is that they are definitely not made for long strolls. They do have a rubber sole, but it's very thin, so be careful where you wear them. Other than that, they're perfect.

Schutz is the underdog of shoe brands because I always forget about it when I'm on the hunt for a specific style, but they always end up having the exact pair I'm looking for. I have a pair of kitten-heeled boots, silver ballet flats, and sky-high, strappy stilettos from Schutz (can you tell I have a shoe addiction?) and the one thing they all have in common is that they are f*cking comfortable. Like the Soludos, they aren't meant for a walk along the beach, but if you are going to a dressy event and know you'll be on your feet for most of the night, these babies are the move. 
Tops

Tbh, I can't really say why this top is speaking to me so much because I haven't worn a crop top since 2012, but there's something about this hot pink number that I absolutely love. I would probably wear it with an aggressively high-waisted skirt, but I am also loving the way the model is wearing it. Even though it's obviously a very specific look, you can pack it for a trip and wear it a few different ways. I would, however, make sure it's the highlight of the outfit because anything that would compete with a top like this wouldn't be a good look. 

Stateside Poplin Twist Front Shirt, $162
I have a weakness for white button downs. Whether they're boyfriend style or super crisp, I don't even care. I want them all—especially this one. I am absolutely loving the menswear vibe and think it would look chic af French tucked into a pair of tailored bootcut jeans. A classic white shirt is timelessly elegant, but I love that this one has a little bit of a style moment with the subtle twist on the front. Obsessed. 

Birds of Paradis Carla Blouse, $218
For the record, I would not classify my style as preppy, but I appreciate very preppy pieces when they're paired with something a little grungy. For instance, this top, which screams Blair Waldorf circa season one, would look amazing with a pair of distressed boyfriend jeans and a pair of beat up high-tops. Or, of course, you could go the more neutral route and wear it over a pair of skinny jeans and metallic flats. Either way, this top wins.
Accessories

I am a big earrings gal and I am proud to admit that I have about a million pairs. It's a rough estimate. Anyway, as you can guess, I have multiple piercings and I would probably wear these with a few studs or smaller hoops in my other holes. **Cringes** These are a nice, contemporary shift from the classic gold hoop and I'm definitely into it. They aren't the kind of earrings someone will stop you on the street to ask about, but they can be the finishing touch on any look. Next!

Botkier Cobble Hill Mini Crossbody Bag, $198
If color scares you, fear not because this very chic bag also comes in white with a tortoise shell handle.  Tbh I love the yellow because it's attention-grabbing, but not too in-your-face because it's pretty pale. Another thing I love about this bag, aside from the sharp, structured shape, is the fact that the leather is textured, as opposed to smooth. If you're wondering what the f*ck difference that makes, let me just say, it makes a huge difference because all you have to do for smooth leather to scuff and scratch is, like, breathe near it. Textured leather, however, is tough af and, in my experience, is incapable of scuffs/scratches. 

Krewe Prytania Sunglasses, $275
I lose every pair of sunglasses I come into contact with, so I never spend too much on them. These are definitely a little bit of a splurge, but they're so stylish and timeless that I will put extra effort into not losing them. Of course, these will look good or horrible depending on your face, but this oversized rounded square shape is generally pretty flattering. The tri-color detailing on the upper rims make them a serious fashion find.
Dresses

FARM Rio Mini Cashew Mini Dress, $155
Yes, this is a dress with a cashew pattern, but it's so cute that it's nuts! I hate me, too. Personally, I think all dresses with a snatched waist like this are flattering regardless of your body type. You obviously have to be pro-color if you're going to buy this dress, but one thing I love about the palette is that it's pretty muted. This is something I'd wear to dinner on a beach trip with a pair of straw wedges and a big-ass pair of sunglasses.

LOVESHACKFANCY Edie Dress, $295
I don't know how they do it, but the designers at LSF make extremely flattering and sexy peasant dresses. This is the kind of dress, though, that would only look good in white. If it were in any other color, it would look like a nightgown my grandma would love, but in white, it looks like something a Grecian goddess would show up to brunch wearing. The eyelet details and the high slit in the front make it young-person friendly, and I am excited to wear it since I fully just purchased it as I am writing this article. I'd wear this with a pair of lace-up flat leather sandals or a pair of cork wedges. I seriously cannot get enough of this dress; it better fit me.

Z Supply The Reverie Dress, $60
As you can tell, I like a good oversized piece of clothing, and this dress is no exception. I love that it's cotton because that means I can get away with wearing it as a cover-up to the beach and to dinner later that same day! It is my personal opinion that everything looks good with heels, but I actually think this dress would look pretty stupid with anything other than a sensible flat. The dress is so casual that trying to dress it up with any type of heel just wouldn't work.
Images: Jakob Owens / Unsplash; Shopbop
Betches may receive a portion of revenue if you click a link and purchase a product or service. The links are independently placed and do not influence editorial content.
Amazon Is Selling An Anti-Semitic Book Written By A Literal Nazi
Just when you thought you could feel less guilty about being a Prime member, Amazon goes and sells books written by a legit Nazi. You hate to see it.
The grossly anti-Semitic book in question is called Der Giftpilz (The Poisoned Mushroom) and was first published by Julius Streicher in 1938. Streicher was ultimately executed for crimes against humanity.
The book was widely used as anti-Semitic propaganda, and warned about the supposed dangers of the Jewish people by using the metaphor of a beautiful but deadly mushroom. Oh, and also it's a children's book. Real cute.
This is, quite literally, a book of hate speech. Like, why, Amazon? Just, why?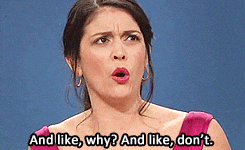 The book teaches children that Jewish people are murderous, deceitful parasites that "abuse little boys and girls" and was used as evidence in the Nuremberg trials.
As expected, people are fucking pissed about this. Karen Pollock, the chief executive of the Holocaust Educational Trust, had some words for Amazon, and they were *on point*. She said:
"This book is obscene. It is worrying that distinguished publishers like Amazon would make available products that promote racist or hate speech of any kind, let alone those from the darkest period of European history. We have already raised our concerns about similar issues over the past decade.
As the Holocaust moves from living history to history, our survivors regularly raise the concern that Holocaust denial and anti-Semitic still persist.
We urge Amazon to do the right thing and remove this material from sale immediately, audit other items may be on sale, and review their policies to prevent this ever happening again."
My question is: how the hell did this happen? Are we really supposed to believe that nobody over at Amazon noticed that a book written by a Nazi that is nothing short of Nazi propaganda made its way onto the cyber shelves? This asshole (Julius Streicher) was a well known Nazi too, and was convicted of crimes against humanity at the Nuremberg trials and executed. No one should be selling his books. Explain yourself, Jeff Bezos.
Hopefully Amazon will do the right and very easy thing and remove this trash from their site. Bezos, u up?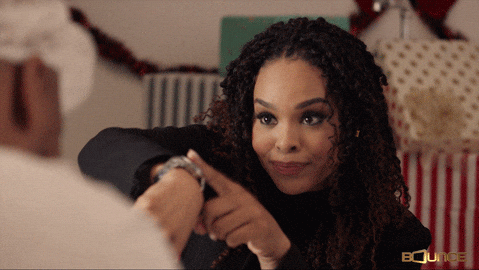 November is coming, and it's never been more important to stay informed. Subscribe to the Betches Sup newsletter for a lunchtime briefing to make you laugh, instead of cry, about the news.
Images: Giphy (2)
UPDATED: Amazon Has A Dating Site & We Have A Lot Of Questions
UPDATE: Though this Amazon Dating site looks pretty much identical to Amazon.com and Amazon Prime, we've learned that it is in no way actually affiliated with Amazon. The freelancers behind it created it only as a way to make fun of the current dating mess that is our unfortunate reality. TBH, I now find this whole thing way funnier and also way more impressive—like, damn, you really had us convinced. And I think it's a creative idea knowing now that the freelancers behind it have no involvement with Amazon on a day-to-day basis. I'm glad the tech nerds at Amazon are sticking to what they know best (coding?) and that Amazon Dating is the brain-child of people who are original and actually have something to say. Now don't go getting any crazy ideas, Jeff!
Do you ever wish that the monopolies that control our day-to-day lives could also play matchmaker? Like, Netflix would have a section like, "here's a list of singles near you who also binged The Office 6,700 times last year? Or Uber could give you a list of eligible bachelor(ette)s within your Uber Pool route? Or that Facebook would—never mind, you know Facebook Dating exists, right? Well, now the latest corporation to try to control your love life is Amazon, with Amazon Dating—well, sort of.  
Upon my regular Prime perusal, I discovered that Amazon created a fake dating site called "Amazon Dating." It's organized just like Amazon Prime, where you can buy products—or in this case, buy time with people—for a certain price. You can select people based on their "Love Language" and height. It even says "FREE One-Hour Delivery" under each person. Here's what it looks like:

Omg Amazon, so witty! …except not at all. Firstly, I'm just confused since it's not even April Fools' or anything. I kept clicking around looking for answers as to why Amazon all of a sudden decided that dating jokes were in their wheelhouse. But with each click, I felt more confused, creeped out, and embarrassed for Amazon…and for our generation for making this wretched company that owns literally everything feel empowered to make bad jokes. Dating is bleak enough as it is without Jeff Bezos getting involved.
Why??
Now, before you go trying to order your next boyfriend off Amazon Prime with two-day delivery, the "About" section of Amazon Dating states, "This is a joke. Amazon Dating was spearheaded by creative duo Ani Acopian and Suzy Shinn and built by Thinko, with help from Morgan Gruer." Lol, how groundbreaking to literally just take Amazon Prime, sub out those handy paper towels and toilet paper options, and instead place real-life HUMANS in there! Real out-of-the-box thinkers! I wonder how many meetings it took to bring this to life. And how many pitch meetings, which could really have only went like this:
"So I have this idea. We're going to play a JOKE on our audience that we've come out with a dating site. It will have inappropriate undertones and completely objectify the people on it. It's not really interactive—people will be so confused. And that's it. That's the joke."
So basically, Amazon Dating exists because a couple people who probably get paid more in a year than you'll make in five got too bored at work. Meanwhile, their warehouse workers are forced to pee in water bottles because they don't have enough time to take bathroom breaks. But sure, let's spend company time and resources on a fake dating site.
My favorite question in the "FAQ" section is, "How does it work?", with the answer being, "It doesn't." Cool, we get it, this isn't a real dating site, but again, what is the purpose? Is it a warning sign? A cultural commentary on the commodification of dating culture? 
What would really be funny is if we put Jeff Bezos on there, allowing us to each contribute an imaginary racy text we think he'd send his girlfriend, instead of a boring ol' review. Now THAT'S a million-dollar idea! You're welcome, Amazon. 
The People
Probably the best and creepiest part is the actual people listed on the site. 
Let's take "Phil." Phil is 32 years old and definitely is a regular contributor on the r/niceguys subreddit. His reviews are stellar, just take this one!

"By no means am I a sex toy connoisseur but my wife and I have no complaints thus far. We have used it twice and she was very pleased."

Lmfao, yikes. Also, "Like sitting on several hard lumps"? Did we just body-shame Phil? Phil, you don't deserve this!
And that's not where it ends. Here are some other good ones:
For 78-year-old Cora:

"I bought this as a birthday present to my single self in November. Had a good life, really enjoyed, easy to hold. But it died just last month! it was working at like half strength. it was extremely weak and then it died completely. I expected a reliable product but it's not worth the buy if it dies only a few months later. Very disappointing!"
Okay, first of all, I've got to question the motives of anyone "buying" an elderly person to date/have sex with. Also, did she DIE?? This is so f*cking dark, Amazon.
For 27-year-old Suzy:
"I finally found a woman that listens and can be controlled. (Just kidding) Excellent product."
Have I said YIKES enough times yet? Need I remind Amazon, there are men out there who actually think like this. Horrifying.
It's also worth noting that when you click "Your Last Relationship" on the menu bar, it brings you to YouTube to watch "Toxic" by Britney Spears; and when you click "Don't See What You're Looking For?", it brings you to Netflix. Okay, so that might be the one useful part of Amazon Dating, except I could have just typed Netflix into my address bar myself.
The funniest part is that if you are really desperate into this idea, you can apply to be on the Amazon Dating site, according to their FAQ section.

I think I'll just stick to my mom setting me up with all her coworkers' tragic-looking sons who happen to be around my age, thanks.
I think the bottom line is that while I can sort of appreciate what Amazon tried to do here, the reality is, dating as a millennial is enough of a joke as it is, and if I need a good laugh, I'll just open up my Hinge recommendations. Amazon, just stick to what you're good at: delivering my cleaning supplies in two days or less.
Images: Amazon