Go back
U Up?
U Up? is the definitive modern dating podcast presented by Betches co-founder Jordana Abraham and comedian Jared Freid, where they discuss their take on the ebbs and flows of the crazy dating world we live in. From interpreting dating app interactions and weird sexual encounters, to defining the relationship and everything in between, they're here to make sure you don't die alone. For more fun dating commentary, polls, and bonus content, follow @uuppod on Instagram.
View Promo Codes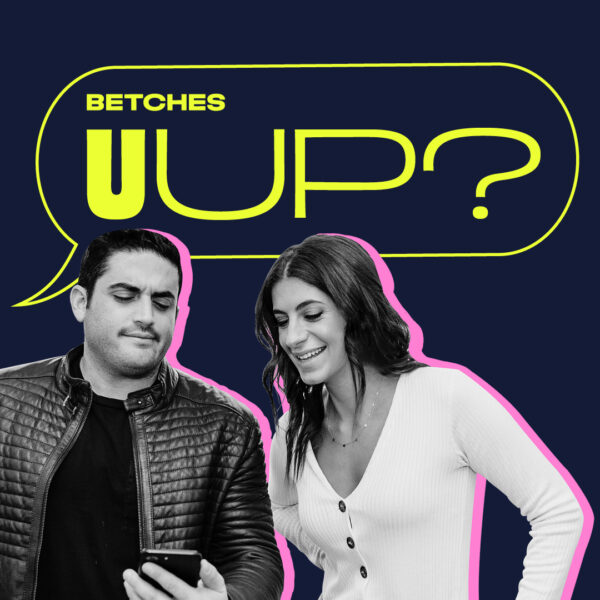 Latest Episodes
Our Hosts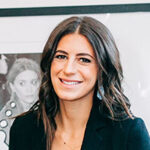 Jordana Abraham
Jordana Abraham is a co-founder and Chief Revenue Officer of Betches who enjoys dispensing advice on all things relationships. In her free time she can be found roasting Christmas trees and watching very bad reality TV. She also co-hosts @Betches and Betches Brides podcasts.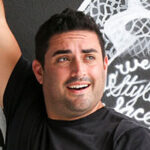 Jared Freid
Jared Freid is a New York City based comedian who sounds like he's screaming but he's just really excited to dive into your dating issues!
Where to Start
What Is "The Reveal"?
On this week's episode, Jared and Jordana start out with a chat about the updated Betches office and a recent dating app interaction Jared had. The first emailer asks if "we weren't exclusive" is the new "we were on a break." Is exclusivity a technicality? And are there different expectations for people you meet IRL versus on the apps? The Awkward Sexual Encounter is a drunken disaster. Later, a listener asks why she feels the need to "win" the break up with her ex. Finally, they finish the episode with a round of Red Flag or Deal Breaker about dog dads, mama's boys, and wine etiquette.
How To Cut Ties With The Guy In Your DMs
Jared and Jordana are back with another Sunday Special, and this week, a listener is trying to figure out if a guy she's talking to is flirting or just being friendly. J&J dissect their texts and DMs to decide. Should she make a move? Plus they discuss why men love vague relationships and what they get out of them.
How To Talk To Your S.O. About Sex
On this week's episode, Jared and Jordana start out with an update on Jordana's braces and a discussion about how dental customer service relates to dating. The first email is from a listener who wants to know how to get her boyfriend to put in more effort in bed. How should she bring this up to him in a constructive way? The Awkward Sexual Encounter involves a nose bleed and an unfortunate roommate run in. Later, a listener asks if she should get back together with her ex. Is getting back together ever a good idea? Finally, J&J finish the episode with a round of Red Flag or Deal Breaker about cringe-worthy hobbies and third wheels on the first date.
Our Reviews
Great Chemistry and Advice
I've been listening to J&J for a while and I love not only their relationship advice, but also their humor and chemistry with each other. I often find myself laughing out loud with them and enjoy their banter together and with guests.
Laugh till you cramp!
J and J—thank you for the words of wisdom. Please keep the advice coming! Your dynamic together is amazing!
Amazing Podcast
If you are dating in your 20s and 30s, you have to listen to this podcast. I've learned so much about the male species from Jared! It is super helpful!!