Go back
U Up?
U Up? is the definitive modern dating podcast presented by Betches co-founder Jordana Abraham and comedian Jared Freid, where they discuss their take on the ebbs and flows of the crazy dating world we live in. From interpreting dating app interactions and weird sexual encounters, to defining the relationship and everything in between, they're here to make sure you don't die alone. For more fun dating commentary, polls, and bonus content, follow @u.up.podcast on Instagram.
View Promo Codes
Latest Episodes
Our Hosts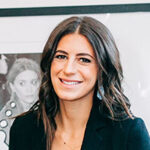 Jordana Abraham
Jordana Abraham is a cofounder and Chief Innovation Officer of Betches who enjoys dispensing advice on all things relationships. In her free time she can be found roasting Christmas trees and watching very bad reality TV. She also co-hosts U Up?, @Betches, and Oversharing.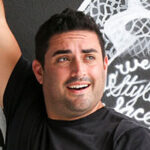 Jared Freid
Jared Freid is a New York City based comedian who sounds like he's screaming but he's just really excited to dive into your dating issues!
Where to Start
Scandoval And The Audacity Of Men
Jared and Jordana are back in the studio after weeks of travel and touring to talk about the word on everyone's minds and TVs: Scandoval. Jordana gives Jared the highlights of the Vanderpump Rules finale and reunion, and they debate the toll of being cheated on in such a grand scale. Then, they jump into an email about a guy having a great time seeing a fellow grad student, but he's about to move across the country for 5 months. Is it fair to bring titles into play, or should they put a pause on the relationship potential between them? The Awkward Sexual Encounter pulls the plug on the breakup sex that could've been. Then, our second emailer shares a bizarre request from a one-night stand. J&J finish with a game of Red Flag or Deal Breaker about a shitty date, manners when you meet the parents, and settling the debate on whether a S.O. should take an upgraded seat when flying as a couple. Check out our latest promo codes here: https://betches.com/promo Learn more about your ad choices. Visit megaphone.fm/adchoices
Heather McMahan's Guide To Relationships
J&J are back with a Sunday Special and, this week, they're joined by comedian Heather McMahan. Heather and Jared have only known each other digitally until this point, so the trio kick off with a discussion about online energy vs energy IRL. Next, they dive into a problem commonly hidden in the fine print of some relationships: how do you address a shift in your friendship when one of you is no longer single? Our emailer has happily been in a relationship for over a year, but as it continues to progress, she's noticed one of her friendships regressing. Jordana and Heather are both married, so they're able to delve into how their friendships transitioned over the course of their relationships, while Jared is able to give the perspective of the single friend. Plus, as a bonus, you can catch J&J on Heather's podcast, "Absolutely Not." Learn more about your ad choices. Visit megaphone.fm/adchoices
How Do I Know If I'm Ready To Date Again?
As Mental Health Awareness Month comes to an end, this week's emails focus on how you view yourself playing a role in your relationships. First, Jared and Jordana hear from a listener who's a few months into being single again. She started off feeling single and free, but day by day, loneliness has crept in and made her feel like she's not meant to be single even though she's not ready for a relationship. Next, our Awkward Sexual Encounter is a tale that will be stuck in our minds for eternity. Our final email comes from a woman concerned about her partner's body image issues taking a toll on his mental health and their relationship. J&J close with a round of Faux Pas or Nah about peeing in public, ChatGPT texts and voice memos in the DMs. Learn more about your ad choices. Visit megaphone.fm/adchoices
Our Reviews
Great Chemistry and Advice
I've been listening to J&J for a while and I love not only their relationship advice, but also their humor and chemistry with each other. I often find myself laughing out loud with them and enjoy their banter together and with guests.
Laugh till you cramp!
J and J—thank you for the words of wisdom. Please keep the advice coming! Your dynamic together is amazing!
Amazing Podcast
If you are dating in your 20s and 30s, you have to listen to this podcast. I've learned so much about the male species from Jared! It is super helpful!!