Go back
U Up?
U Up? is the definitive modern dating podcast presented by Betches co-founder Jordana Abraham and comedian Jared Freid, where they discuss their take on the ebbs and flows of the crazy dating world we live in. From interpreting dating app interactions and weird sexual encounters, to defining the relationship and everything in between, they're here to make sure you don't die alone. For more fun dating commentary, polls, and bonus content, follow @u.up.podcast on Instagram.
View Promo Codes
Latest Episodes
Our Hosts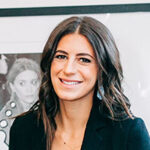 Jordana Abraham
Jordana Abraham is a cofounder and Chief Innovation Officer of Betches who enjoys dispensing advice on all things relationships. In her free time she can be found roasting Christmas trees and watching very bad reality TV. She also co-hosts U Up?, @Betches, and Oversharing.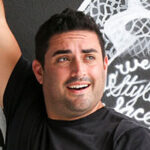 Jared Freid
Jared Freid is a New York City based comedian who sounds like he's screaming but he's just really excited to dive into your dating issues!
Where to Start
Why Are Situationship Breakups So Painful?
On this week's episode, Jared starts with a story about being on his phone at the bar. The first emailer asks how she can slow down the pace of dating. How can she get out of the cycle of going from first date to "Willy Wonka grandparents" with the guys she's dating? The Awkward Sexual Encounter comes back to haunt the emailer years later. Later, a listener asks why situationships breakups are so painful, even if the relationship is short-lived. J&J finish the episode with a round of Faux Pas or Nah about lap-sitting, getting recognized from the apps, and using ChatGPT to hack dating. Learn more about your ad choices. Visit megaphone.fm/adchoices
Why You Should Have A Roster Ft. Violet Benson
J&J are back with another Sunday Special episode, and this week they're joined by podcaster and meme queen Violet Benson. They start with a conversation about why Violet doesn't sleep with anyone unless they're in a relationship and how she frames that conversation to keep the ball in her court. Later, an emailer writes in to ask what to do after snooping on her boyfriend's phone and finding suspicious messages with a woman on Instagram. Should she feel guilty about reading his DMs? Is he on the verge of ending the relationship anyway? Plus, Jared, Jordana, and Violet break down the best way to confront him about what she saw. Learn more about your ad choices. Visit megaphone.fm/adchoices
The Problem With #DatingTok
J&J are coming in hot this week with a lot to unpack. First, they break down the recent Vanderpump Rules cheating scandal and what people's reactions to it say about them. Then they dive into a recent New York Times article all about #DatingTok. How is the virality of these bad date videos affecting the power balance in dating? And how is what Jared and Jordana do on the podcast any different? The Awkward Sexual Encounter takes place at a grandmother's house. Later, an emailer asks how she can avoid losing herself when she moves in with her long-distance boyfriend. J&J finish the episode with a new game called Sweet Or Corny, presented by Angie's BOOMCHICKAPOP. Learn more about your ad choices. Visit megaphone.fm/adchoices
Our Reviews
Great Chemistry and Advice
I've been listening to J&J for a while and I love not only their relationship advice, but also their humor and chemistry with each other. I often find myself laughing out loud with them and enjoy their banter together and with guests.
Laugh till you cramp!
J and J—thank you for the words of wisdom. Please keep the advice coming! Your dynamic together is amazing!
Amazing Podcast
If you are dating in your 20s and 30s, you have to listen to this podcast. I've learned so much about the male species from Jared! It is super helpful!!