Go back
U Up?
U Up? is the definitive modern dating podcast presented by Betches co-founder Jordana Abraham and comedian Jared Freid, where they discuss their take on the ebbs and flows of the crazy dating world we live in. From interpreting dating app interactions and weird sexual encounters, to defining the relationship and everything in between, they're here to make sure you don't die alone. For more fun dating commentary, polls, and bonus content, follow @uuppod on Instagram.
View Promo Codes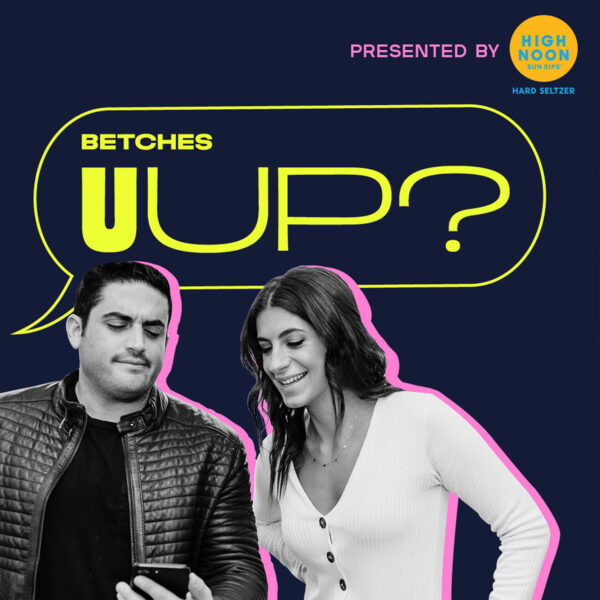 Latest Episodes
Our Hosts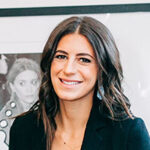 Jordana Abraham
Jordana Abraham is a co-founder and Chief Revenue Officer of Betches who enjoys dispensing advice on all things relationships. In her free time she can be found roasting Christmas trees and watching very bad reality TV. She also co-hosts @Betches and Betches Brides podcasts.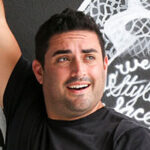 Jared Freid
Jared Freid is a New York City based comedian who sounds like he's screaming but he's just really excited to dive into your dating issues!
Where to Start
When To Take The Loss In Dating
Jared and Jordana start out this week's Sunday Special with a discussion about Thanksgiving plans and traditions. Then, a listener asks if she was the f*ckboy in the situation and whether or not the guy's response was justified. Is it ever okay to send a Venmo request for a meal you originally agreed to pay for? Finally, they play a round of Sunday Swiping Scaries featuring overly sexual and overly earnest prompt responses. Be sure to visit highnoonspirits.com to find out more about their delicious hard seltzer!
The Pros & Cons Of Meeting On The Apps
On this week's episode, Jared and Jordana are back in the brand new Betches office recording IRL. They start out with a discussion about two NY Post articles about "golden penis syndrome" and divorce rates among couples who met on dating apps. Then they discuss the new Hinge voice recording feature and whether or not they would use it on their own profiles. The Awkward Sexual Encounter involves shower sex and a flooded pool table. Then they play a round of Red Flag or Deal Breaker about lying about your location, dog Instagram accounts, and bedtime routines. Be sure to visit highnoonspirits.com to find out more about their delicious hard seltzer!
How To Handle A Breakup With A Coworker
On this week's Sunday Special, Jared and Jordana are helping a listener who's going through a break up with a coworker. After a pretty rough break up on her birthday, he's been completely avoiding her at work and making things uncomfortable. How should she reach out to him to end the awkwardness? Plus, they discuss his motives for ignoring her. Finally, they play Sunday Swiping Scaries with dating app prompts submitted by our Instagram followers.
Our Reviews
Great Chemistry and Advice
I've been listening to J&J for a while and I love not only their relationship advice, but also their humor and chemistry with each other. I often find myself laughing out loud with them and enjoy their banter together and with guests.
Laugh till you cramp!
J and J—thank you for the words of wisdom. Please keep the advice coming! Your dynamic together is amazing!
Amazing Podcast
If you are dating in your 20s and 30s, you have to listen to this podcast. I've learned so much about the male species from Jared! It is super helpful!!