Go back
U Up?
U Up? is the definitive modern dating podcast presented by Betches co-founder Jordana Abraham and comedian Jared Freid, where they discuss their take on the ebbs and flows of the crazy dating world we live in. From interpreting dating app interactions and weird sexual encounters, to defining the relationship and everything in between, they're here to make sure you don't die alone. For more fun dating commentary, polls, and bonus content, follow @uuppod on Instagram.
View Promo Codes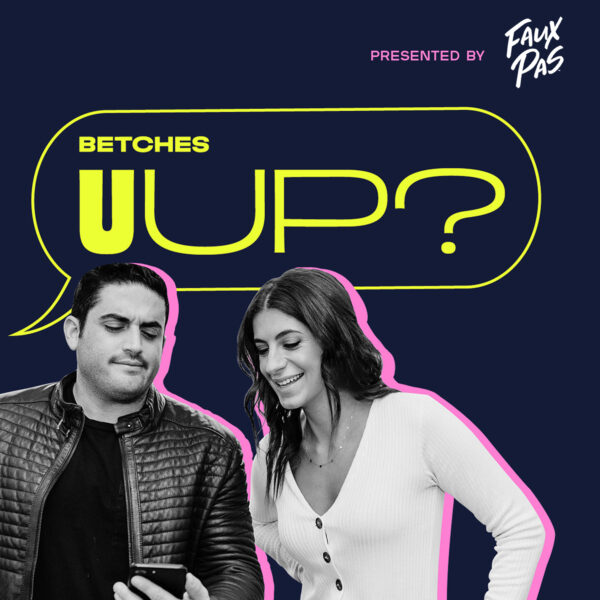 Latest Episodes
Our Hosts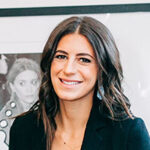 Jordana Abraham
Jordana Abraham is a cofounder and Chief Innovation Officer of Betches who enjoys dispensing advice on all things relationships. In her free time she can be found roasting Christmas trees and watching very bad reality TV. She also co-hosts U Up?, @Betches, and Oversharing.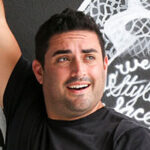 Jared Freid
Jared Freid is a New York City based comedian who sounds like he's screaming but he's just really excited to dive into your dating issues!
Where to Start
How To Avoid Dating App Burnout
Jared and Jordana are back in the studio on Jordana's birthday to record the first episode for our new YouTube channel. They start with a discussion about happy birthday etiquette and. Then, J&J discuss a New York Times article all about dating app burnout and how to avoid it. Have dating apps done more damage than good over the last ten years? The Awkward Sexual Encounter involves a very large man in a very small bed. Next, they answer an email from a listener asking if how her boyfriend talks about his exes is a red flag. Is it possible that all of them really are "crazy" or does he just not want to talk about it? They finish the episode with a round of Red Flag or Deal Breaker about checking yourself out in the mirror, liking friends on dating apps, and keeping the Christmas tree up year round. Link to the article: https://www.nytimes.com/2022/08/31/well/mind/burnout-online-dating-apps.html?smid=url-share Learn more about your ad choices. Visit megaphone.fm/adchoices
How Secure People Respond To Rejection
J&J are back with another Sunday Special, and this week they start out with a refresher on the "reveal" and what being "exclusive but not in a relationship'' actually means. The emailer writes in about how she regrets responding poorly to a reveal from a guy she was dating. She tried to make up for it, but he ended the relationship a few weeks later. Did she ruin it with her original response to his reveal? Or is she just more attracted to him now that he's pulled away? Plus, they talk about how people with secure attachment styles respond to rejection. Learn more about your ad choices. Visit megaphone.fm/adchoices
How To Take The Pressure Off Of Your Dating Life
On this week's episode, J&J start with a chat about the start of fall (aka hookup season), Jordana's birthday plans, and her gift to all of you. The first emailer asks if she should go out with a guy who previously canceled their first date because he decided to be exclusive with someone else. Should she still go out with him if she feels like his second choice? The Awkward Sexual Encounter is a one night stand gone wrong. Later, a U Up? Hotline caller asks how to handle birthday gifts in a new relationship. Does she have to buy him the gift he's been dropping hints about? They finish the episode with a round of Red Flag or Deal Breaker about nicknames, sleep routines, and poop stories. Check out the brand new U Up? YouTube channel by visiting: betches.co/youtube Learn more about your ad choices. Visit megaphone.fm/adchoices
Our Reviews
Great Chemistry and Advice
I've been listening to J&J for a while and I love not only their relationship advice, but also their humor and chemistry with each other. I often find myself laughing out loud with them and enjoy their banter together and with guests.
Laugh till you cramp!
J and J—thank you for the words of wisdom. Please keep the advice coming! Your dynamic together is amazing!
Amazing Podcast
If you are dating in your 20s and 30s, you have to listen to this podcast. I've learned so much about the male species from Jared! It is super helpful!!