Go back
U Up?
U Up? is the definitive modern dating podcast presented by Betches co-founder Jordana Abraham and comedian Jared Freid, where they discuss their take on the ebbs and flows of the crazy dating world we live in. From interpreting dating app interactions and weird sexual encounters, to defining the relationship and everything in between, they're here to make sure you don't die alone. For more fun dating commentary, polls, and bonus content, follow @u.up.podcast on Instagram.
View Promo Codes
Latest Episodes
Our Hosts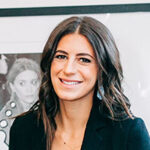 Jordana Abraham
Jordana Abraham is a cofounder and Chief Innovation Officer of Betches who enjoys dispensing advice on all things relationships. In her free time she can be found roasting Christmas trees and watching very bad reality TV. She also co-hosts U Up?, @Betches, and Oversharing.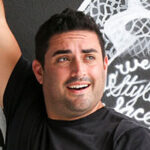 Jared Freid
Jared Freid is a New York City based comedian who sounds like he's screaming but he's just really excited to dive into your dating issues!
Where to Start
How Do I Know If I'm Ready To Date Again?
As Mental Health Awareness Month comes to an end, this week's emails focus on how you view yourself playing a role in your relationships. First, Jared and Jordana hear from a listener who's a few months into being single again. She started off feeling single and free, but day by day, loneliness has crept in and made her feel like she's not meant to be single even though she's not ready for a relationship. Next, our Awkward Sexual Encounter is a tale that will be stuck in our minds for eternity. Our final email comes from a woman concerned about her partner's body image issues taking a toll on his mental health and their relationship. J&J close with a round of Faux Pas or Nah about peeing in public, ChatGPT texts and voice memos in the DMs. Learn more about your ad choices. Visit megaphone.fm/adchoices
Is He Self-Sabotaging Or Does He Just Not Like Me?
It's time for another Sunday Special, and this week, Jared and Jordana hear from an emailer confused about where she stands with a guy she's dating. He went out with coworkers and invited her to join, but because she's in the middle of a move and has a busy week coming up, she chose to stay home. First, he's understanding, and suddenly, he's calling it all off. So, what just happened? Do people in the early stages toward a relationship have to accept every invitation, or is the issue with his anxious approach? J&J add an additional perspective on their situation, and where to go from here. Learn more about your ad choices. Visit megaphone.fm/adchoices
Why Can't I Make It Past A 3rd Date?
This week, Jared and Jordana are recording from home and they kick off with the joys and goals of being moderately effective, from daily living to dating. Then, they dive into hurdles in your dating life and those around you. Our first emailer noticed her dating life tends to die around the 3rd or 4th date, and Jared is able to share hesitations he's had with getting into somewhat serious territory. The Awkward Sex Encounter is a treat for pet owners. Then, our second emailer hates her best friend's boyfriend, but given that it's not her relationship, does she have the right to do anything about it? J&J end with a game of Red Flag or Deal Breaker about social media etiquette, keeping gifts from an ex and sentimental details your first date might be keeping from you. Learn more about your ad choices. Visit megaphone.fm/adchoices
Our Reviews
Great Chemistry and Advice
I've been listening to J&J for a while and I love not only their relationship advice, but also their humor and chemistry with each other. I often find myself laughing out loud with them and enjoy their banter together and with guests.
Laugh till you cramp!
J and J—thank you for the words of wisdom. Please keep the advice coming! Your dynamic together is amazing!
Amazing Podcast
If you are dating in your 20s and 30s, you have to listen to this podcast. I've learned so much about the male species from Jared! It is super helpful!!