Go back
The Betchelor
The Betchelor is a Bachelor recap podcast hosted by Kay Brown and Jared Freid of Betches Media. This weekly podcast follows the latest episodes and makes fun of all the ridiculous things the contestants say and do – because honestly, why else watch the show if not for the commentary? For more info check out weekly recaps at Betches.com or follow our Instagram, @thebetchelor.
View Promo Codes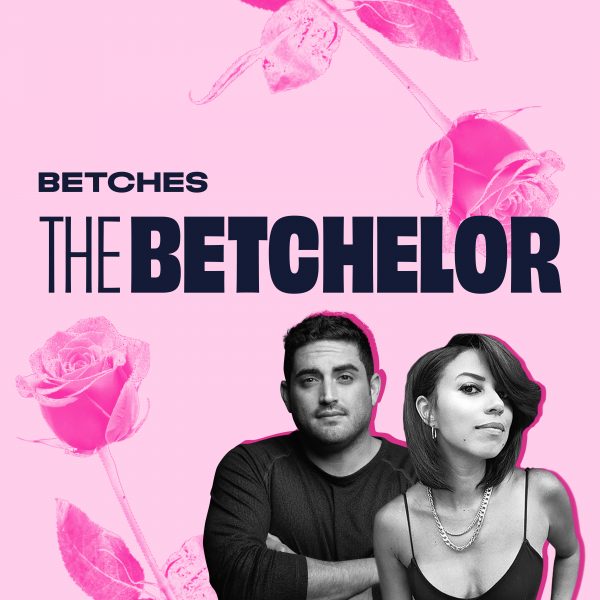 Latest Episodes
Our Hosts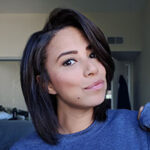 Kay Brown
Kay Brown is an LA-based social media expert who has a love/hate relationship with The Bachelor. Other talents include making jokes at her own expense.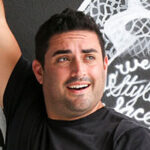 Jared Freid
Jared Freid is a New York City-based comedian who sounds like he's screaming but he's just really excited to dive into your dating issues!
Where to Start
Logan Actually Doesn't Suck Ft. Logan Palmer
He started as the guy who dated both bachelorettes, to then become the most dated guy on the beach in paradise, now he's here with Jared and Kay to wrap up this season of The Betchelor. Jared wastes no time asking the hard-hitting questions… where his ig name came from, how tall he is, and of course his thoughts on Kate. Logan also gives some advice to anyone thinking about signing up for The Bachelorette (applications are open now btw). They finish up the episode with details about the beach and how much Logan loved it because it's just like camping… that would be an immediate no for us but we're happy he enjoyed it. Learn more about your ad choices. Visit megaphone.fm/adchoices
The Betchie Awards (Bachelor In Paradise Season 8)
After a week of letting the finale sink in, Kay and Jared dive into the details and highlight the best (and worst) moments of the season. Welcome to The Betchies, grab your popcorn because there's a lot of drama to be unpacked. Before they get into the awards, the elephant in the room needed to be addressed – Victoria and Greg doing their couple world tour. Are they actually in love or is this just an elaborate business deal? We would love to know. Kay and Jared finish up the episode with tips on how Bachelor in Paradise could be more entertaining in the future…producers, take notes. Tune in next week for The Betchelor season finale, with a very special guest you won't want to miss. Follow @thebetchelor to stay up to date on all things Bachelor in Paradise. Check out our latest promo codes here: https://betches.com/promos Learn more about your ad choices. Visit megaphone.fm/adchoices
Wicked Witch Of The Beach (Bachelor In Paradise Finale)
Congrats! We finally made it to the end, pour yourself a drink – you deserve it. This week Jesse promised us the most dramatic finale ever and it was nothing short of dramatic that's for sure. But there were definitely three key takeaways – the Tyler and Brittany breakup, the Victoria Greg Johnny love triangle, and Logan's new look. Jared and Kay go through each couple and talk about the relationship, how it ended, and where it all went wrong. They end the episode with a round of games, weekly awards, and thoughts on The Bachelor preview. Let's just say robot Zach as The Bachelor is not something we look forward to. Tune in next week for our end of season award show. Follow @thebetchelor to stay up to date on all things Bachelor in Paradise. Learn more about your ad choices. Visit megaphone.fm/adchoices
Our Reviews
Funny and good takes!
They are funny and also have good takes on what's going on in the bachelor world! Anything betches media does is great! Would recommend!
Hilarious
My bf and I listen to this every week after the new Bach episode and are in tears laughing.
Giving me LIFE!
These hosts give me LIFE! Always cracking me up and saying my thoughts on the show out loud. 10/10 would recommend to a friend. Keep these episodes coming!