Go back
The Betchelor
The Betchelor is a Bachelor recap podcast presented by Kay Brown, Chris Burns, and Jared Freid of Betches Media. This weekly podcast follows the latest episodes and makes fun of all the ridiculous things the contestants say and do—because honestly, why else watch the show if not for the commentary? For more info check out weekly Bachelor recaps at Betches.com or follow our Instagram, @thebetchelor
View Promo Codes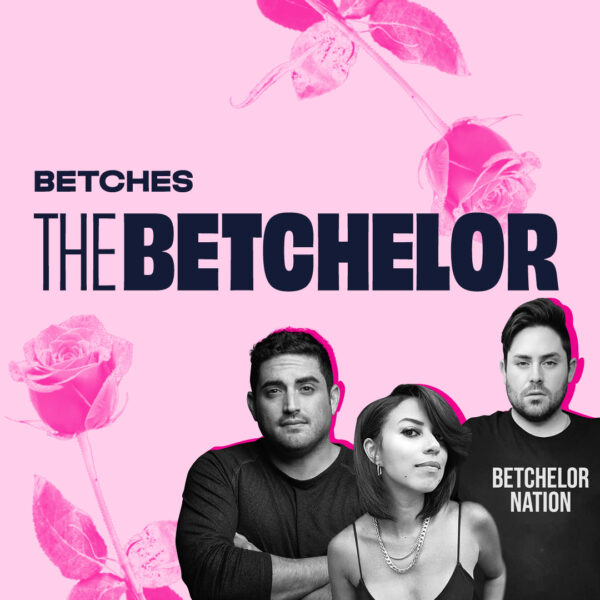 Latest Episodes
Our Hosts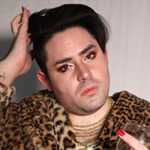 Chris Burns
Chris Burns aka Fat Carrie Bradshaw's jealousy of never being able to be on The Bachelor has fueled his desire to talk about it on The Betchelor. In addition to The Bachelor, he's obsessed with most of Bravo, RuPaul's Drag Race and reality shows about living off the land in Alaska, because it's important to be well-rounded.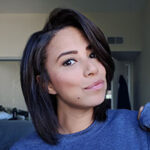 Kay Brown
Kay Brown is an LA-based social media expert who has a love/hate relationship with The Bachelor. Other talents include making jokes at her own expense.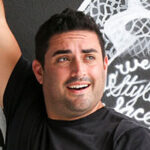 Jared Freid
Jared Freid is a New York City-based comedian who sounds like he's screaming but he's just really excited to dive into your dating issues!
Where to Start
Take Notes, Boys (Michelle's Season Premiere)
Michelle Young's season is finally here, so Kay, Chris, and Jared are here to recap it all. They dive into the season premiere, starting with a brief synopsis, before getting into those episode names. We meet Michelle's parents and her students, before getting into the most memorable contestant debuts (and also the least memorable). They discuss the self proclaimed mama's boy, the one with the dangly earring, and the one whose room gets raided. Plus, they react to the unofficial announcement of the Bachelor for season 26. Finally, it's time for the Weekly Categories. We cover some Would You Rathers, the Top Three picks, Cringiest Moment, Kay's Weekend, and the winner of the Will You Accept This Rose.
Meet The Cast (Michelle's Season Preview)
There's one week left before Michelle's season of the Bachelorette, so Kay, Chris, and Jared are here to share their reactions to the cast. They start with a conversation about their initial favorites, before turning to their cast bios to hand out some preseason impressions. Plus, Kay even shares a story from the time she slid into one contestant's DMs. They discuss what they know so far about the contestants (aside from those cringy fun facts), and how Michelle's season will compare to Katie's. Finally, they wrap with their closing remarks and share their top three picks of the season.
F*ck It! Let's Get Engaged (BiP Season Finale)
It's the Season 7 finale of Bachelor in Paradise, and Kay and Jared are here to recap it all. They start with their overall thoughts on the finale (including the surprising amount of engagements that actually happened). They discuss Noah and Abigail's break up, and Jared shares his thoughts on the hypocrisy in this episode. They get into their episode names, before discussing Aaron and James' bromance, Becca and Thomas' break up (but are we surprised?), and the final couples' fantasy suites. And of course, we end with our Weekly Categories, including some Would You Rathers, a unanimous Paradise Prediction, Cringiest Moment, and the final Will You Accept This Rose recipient.
Our Reviews
Funny and good takes!
They are funny and also have good takes on what's going on in the bachelor world! Anything betches media does is great! Would recommend!
Hilarious
My bf and I listen to this every week after the new Bach episode and are in tears laughing.
Giving me LIFE!
These hosts give me LIFE! Always cracking me up and saying my thoughts on the show out loud. 10/10 would recommend to a friend. Keep these episodes coming!