Go back
The Betchelor
The Betchelor is a Bachelor recap podcast hosted by Kay Brown and Jared Freid of Betches Media. This weekly podcast follows the latest episodes and makes fun of all the ridiculous things the contestants say and do – because honestly, why else watch the show if not for the commentary? For more info check out weekly recaps at Betches.com or follow our Instagram, @thebetchelor.
View Promo Codes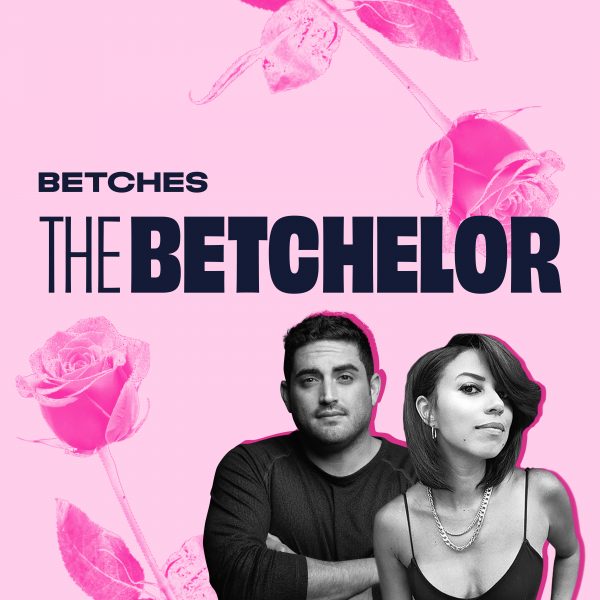 Latest Episodes
Our Hosts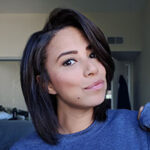 Kay Brown
Kay Brown is an LA-based social media expert who has a love/hate relationship with The Bachelor. Other talents include making jokes at her own expense.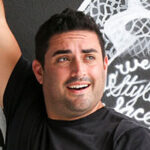 Jared Freid
Jared Freid is a New York City-based comedian who sounds like he's screaming but he's just really excited to dive into your dating issues!
Where to Start
The Bar Is In Hell Ft. Brendan Scanzano
It finally feels like we aren't making things up as we go along. This week Kay and guest host Brendan Scanzano get into the details of who's gonna make it and who needs to just go home. Rachel and Gabby head to Paris where they have their one-on-ones with Tino and Jason, all seems to go according to plan. Later we get two separate group dates, somehow both of them turn out to be all about Rachel. But the real tragedy was having to watch Rachel's group date, unless you're Kay who was kinda into it. Meatball tattletales on Hayden and Hayden therefor, walks the plank. Rachel sends him home after a half-assed heartfelt story about his dog. He somehow couldn't understand that him going home wasn't about the dog, but more about the amount of times the producers had to censor his choice words about Rachel and Gabby. Follow @thebetchelor to stay up to date with all things Gabby and Rachel. Learn more about your ad choices. Visit megaphone.fm/adchoices
We Fixed The Bachelor, You're Welcome Ft. Claire Fallon & Emma Gray
On this bonus episode, Jared and Kay chat with Claire Fallon and Emma Gray from the Love To See It podcast. What happens when you get four Bachelor lovers on a podcast? They solve all the problems with the show, including how to fix the two-Bachelorette format. Jared gives Claire and Emma three wishes on how they could make the show better and Kay shares her desire for a real-time feed with 24/7 footage. Like we don't already commit too much of our time to this franchise. Follow @thebetchelor to stay up to date with all things Gabby and Rachel
Little Miss Rough Around The Edges
Three weeks in and we finally have a clue of how this season is going to work… kinda. Rachel and Zach match personalities (or lack thereof) on their movie premiere date and producers use one of their lifelines to call in Grandpa John for Gabby and Erich's bowling date. Kay and Jared want to know why we're doing one-on-ones when we still have no idea who half these guys are. Maybe if they invite them all to a giant photoshoot wearing costumes, they'll get to know them better? Lucky for us, Bachelor icon Franco (who?) is there to photograph the whole thing. At the end of the date, we have men coming out of the woodwork to tell Gabby "It's not me, it's you." Hayden goes as far as saying she's a little "rough around the edges." Yet we have Rachel on the Rachel show crying because a few guys turned her down. Jesse announces enough is enough and the men must pick a side. Once again, we have another moment wondering if this is all improv. Finally, J and Kay wrap things up with some games: F*ck Marry Kill Fantasy-Suites edition, Top Picks, IG Rising Star, Cringe Harrison Award, and their Roses for the week. Follow @thebetchelor to stay up to date with all things Gabby and Rachel.
Our Reviews
Funny and good takes!
They are funny and also have good takes on what's going on in the bachelor world! Anything betches media does is great! Would recommend!
Hilarious
My bf and I listen to this every week after the new Bach episode and are in tears laughing.
Giving me LIFE!
These hosts give me LIFE! Always cracking me up and saying my thoughts on the show out loud. 10/10 would recommend to a friend. Keep these episodes coming!