Go back
The Betchelor
The Betchelor is a Bachelor recap podcast hosted by Kay Brown and Jared Freid of Betches Media. This weekly podcast follows the latest episodes and makes fun of all the ridiculous things the contestants say and do – because honestly, why else watch the show if not for the commentary? For more info check out weekly recaps at Betches.com or follow our Instagram, @thebetchelor.
View Promo Codes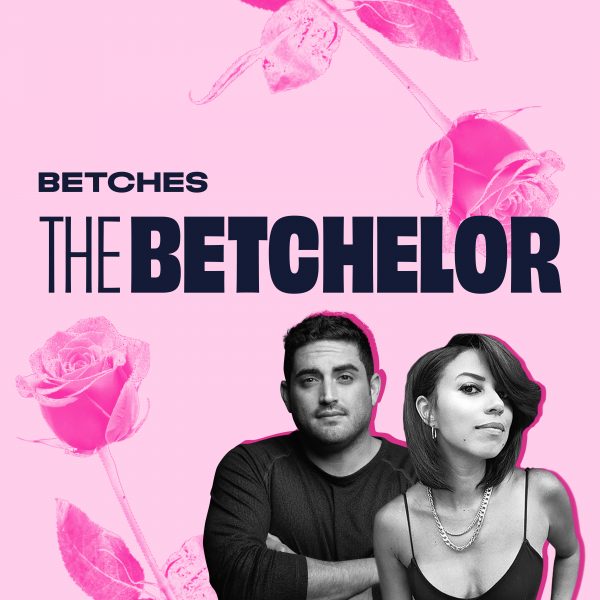 Latest Episodes
Our Hosts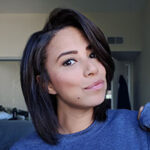 Kay Brown
Kay Brown is an LA-based social media expert who has a love/hate relationship with The Bachelor. Other talents include making jokes at her own expense.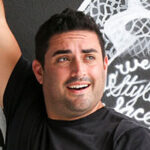 Jared Freid
Jared Freid is a New York City-based comedian who sounds like he's screaming but he's just really excited to dive into your dating issues!
Where to Start
Wicked Witch Of The Beach (Bachelor In Paradise Finale)
Congrats! We finally made it to the end, pour yourself a drink – you deserve it. This week Jesse promised us the most dramatic finale ever and it was nothing short of dramatic that's for sure. But there were definitely three key takeaways – the Tyler and Brittany breakup, the Victoria Greg Johnny love triangle, and Logan's new look. Jared and Kay go through each couple and talk about the relationship, how it ended, and where it all went wrong. They end the episode with a round of games, weekly awards, and thoughts on The Bachelor preview. Let's just say robot Zach as The Bachelor is not something we look forward to. Tune in next week for our end of season award show. Follow @thebetchelor to stay up to date on all things Bachelor in Paradise. Learn more about your ad choices. Visit megaphone.fm/adchoices
High Stakes And Sweet Nectar (Bachelor In Paradise Week 8)
With one week until the finale, Kay joins Jared in the studio to review the drama that ensued over the last few episodes. We had pointless fights, we had dances, and we even had a potential yeast infection? We're dwindling down to the end, so at this point its couple up or get out. After an intervention gone wrong, that's exactly what happened to Jessenia and Ency. Where do we stand on that whole situation? Jared is here to shout it from the rooftops that he is team Andrew, to the point where they're even on a DMing basis. They wrap up the episode with the usual round of games, weekly awards, and what they think next week will look like. Follow @thebetchelor to stay up to date on all things Bachelor in Paradise. Check out our latest promo codes here: https://betches.com/promos Learn more about your ad choices. Visit megaphone.fm/adchoices
Jared Takes Up Modeling Ft. Chelsea Vaughn
On this bonus episode, Jared talks to Chelsea Vaugh (@chelseavaughn) about Bachelor in Paradise and what she's been up to since we last saw her on the show. She describes her transition from the corporate world to modeling, then applying to be on The Bachelor when she heard it would be Matt James. They talk producers, the reality of reality television, and Bachelor crew egg freezing – yeah, you read that correctly. You can tune in to her new podcast, Vaughnerable, for more convos on these topics – we'll happily take all the BTS we can get. Learn more about your ad choices. Visit megaphone.fm/adchoices
Our Reviews
Funny and good takes!
They are funny and also have good takes on what's going on in the bachelor world! Anything betches media does is great! Would recommend!
Hilarious
My bf and I listen to this every week after the new Bach episode and are in tears laughing.
Giving me LIFE!
These hosts give me LIFE! Always cracking me up and saying my thoughts on the show out loud. 10/10 would recommend to a friend. Keep these episodes coming!