Go back
The Betchelor
The Betchelor is a Bachelor recap podcast presented by Kay Brown, Chris Burns, and Jared Freid of Betches Media. This weekly podcast follows the latest episodes and makes fun of all the ridiculous things the contestants say and do—because honestly, why else watch the show if not for the commentary? For more info check out weekly Bachelor recaps at Betches.com or follow our Instagram, @thebetchelor
View Promo Codes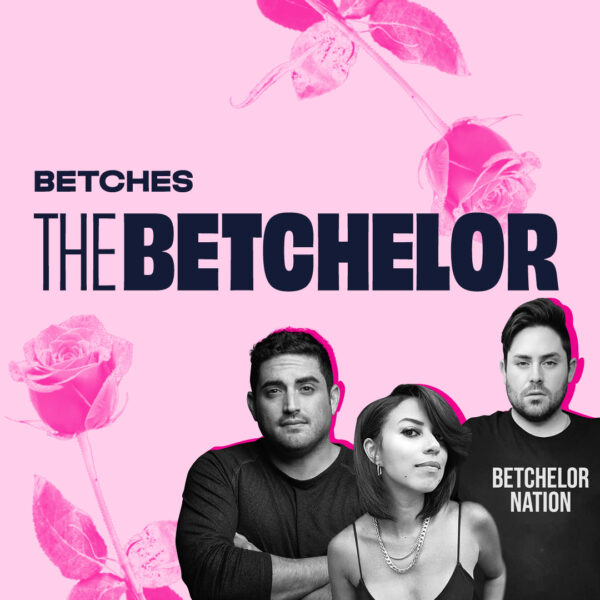 Latest Episodes
Our Hosts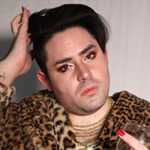 Chris Burns
Chris Burns aka Fat Carrie Bradshaw's jealousy of never being able to be on The Bachelor has fueled his desire to talk about it on The Betchelor. In addition to The Bachelor, he's obsessed with most of Bravo, RuPaul's Drag Race and reality shows about living off the land in Alaska, because it's important to be well-rounded.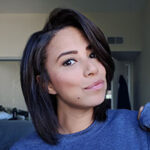 Kay Brown
Kay Brown is an LA-based social media expert who has a love/hate relationship with The Bachelor. Other talents include making jokes at her own expense.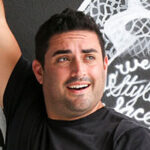 Jared Freid
Jared Freid is a New York City-based comedian who sounds like he's screaming but he's just really excited to dive into your dating issues!
Where to Start
Canadian Meat (& Greet) Ft. Brendan Scanzano
With no new Bachelor episode this week, Chris and Kay bring us a bonus episode with special guest Brendan Scanzano from Katie's season. They get all into Brendan's experience on the Bachelorette and Bachelor in Paradise: Canada, and what a whirlwind it all was to be a part of. Brandan also gives us some insight on what its like to watch the show after having been a part of it, and what he's most looking forward to this season. They end with the 'Way Too Early Season Awards' for Clayton's season, and Brandan shares all the tea on the season so far, including his pick for cringiest moment and which of the lucky contestants would get his rose.
This Is What Dreams Are Made Of
Kay, Chris, and Jared are back for episode 2 of Clayton's season, where we start to see the women's true colors come out. They kick things off with a quick recap of the show before diving into all the drama of the rise the show's villains: Cassidy and Shanae. They also discuss Clayton's reaction to all the commotion on how they think he's fairing at this early stage of his season. After that, they get into some categories, including Would You Rathers and Cringiest Moments. Kay also share's all the details from her watch party this week, during which she hosted some recent Bachelor contestants. And, as always, they end with their picks for Roses of the Week.
FRESHMAN RUSH WEEK: Clayton's Season Premiere
The Bachelor is back! Kay, Chris, and Jared are here to breakdown all the drama of Clayton's season premiere. They start off with some first impressions on the new Bachelor (he's tall) and also give their thoughts on the franchise's new host, Jesse Palmer. Then, they run through each of the fresh contestants and share their thoughts on the hopeful women. To end the show, they get into the Weekly Categories, including some Would You Rathers, Cringiest Moment, and Kay's Weekend. And, as always, they end with their picks for Roses of the Week.
Our Reviews
Funny and good takes!
They are funny and also have good takes on what's going on in the bachelor world! Anything betches media does is great! Would recommend!
Hilarious
My bf and I listen to this every week after the new Bach episode and are in tears laughing.
Giving me LIFE!
These hosts give me LIFE! Always cracking me up and saying my thoughts on the show out loud. 10/10 would recommend to a friend. Keep these episodes coming!