Go back
Oversharing
Oversharing from Betches Media is all about the challenges we face in all kinds of relationships; from friendships to family, long term partnerships or even dealing with the customer service rep that makes you want to scream into a pillow. Betches co-founder and relationship enthusiast Jordana Abraham has teamed up with her big sister, licensed clinical therapist Dr. Naomi Bernstein, to answer your questions and try to get to the bottom of the things that bother us most. Think of Jordana and Dr. Naomi as your BFF and your therapist, sitting side-by-side at the brunch table trying to help you get through your problems. Each week they're responding to listener emails, tackling difficult ethical questions, playing games, and so much more. Because sometimes we really need advice from people with no skin in the game. And let's face it, your friends can't stand to hear that story one more time.
View Promo Codes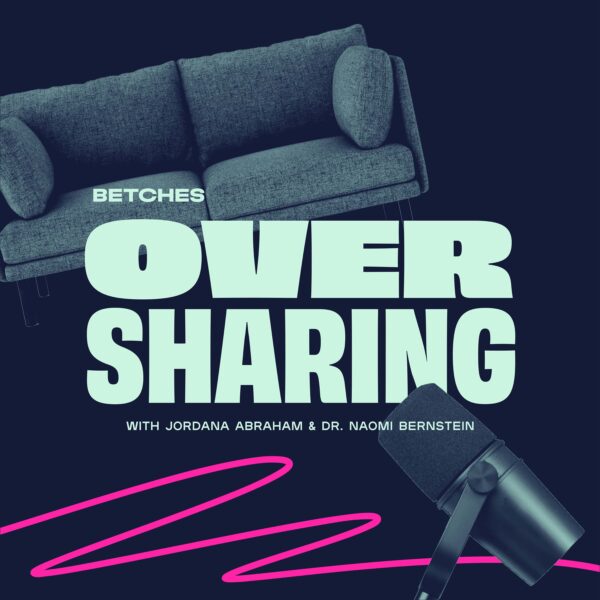 Latest Episodes
Our Hosts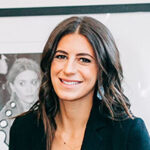 Jordana Abraham
Jordana Abraham is a co-founder and Chief Revenue Officer of Betches who enjoys dispensing advice on all things relationships. In her free time she can be found roasting Christmas trees and watching very bad reality TV. She also co-hosts @Betches and Betches Brides podcasts.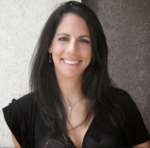 Dr. Naomi Bernstein
Dr. Naomi Bernstein is a licensed therapist specializing in couple's therapy, marriage counseling and relationship issues such as break-ups and unhealthy relationship patterns.
Where to Start
Is It Okay That I Want My Partner To Make More Money?
Dr. Naomi is back from the top bunk at sleep-away camp and Jordana finds out how it went (the white noise machine in the moms cabin was working overtime). Then a listener calls into the Oversharing hotline with a voicemail about setting boundaries with her boyfriend's mom now that they're living in the same town. What should you do when you suddenly get stuck answering all the tough questions on behalf of your partner? An emailer asks what to do about her husband declaring his intent to quit his corporate job and become a teacher. How does she come to terms with the lifestyle change that will coincide with his pursuit of a fulfilling career? Next, it's time for some intention-setting: a listener writes in asking for guidance on properly setting intentions, including how to let the little comments go and shift your thoughts when you start to think the worst is going to happen. Finally, they dig into some Triggered scenarios involving disparaging work-from-home comments and an insensitive roommate in your time of need. Learn more about your ad choices. Visit megaphone.fm/adchoices
Will I Ever Find My Happy Ending?
It's only been a week and Jordana's social media break is over, leading to a conversation about feeling triggered by other people's IG posts. Then they dive into an email from a listener who regrets her life choices from the past decade and feels like her chance at happiness is already over by her mid-30's. How do we rewrite our own story and take control of our destiny without getting discouraged? Next, the Betchicist email is all about reaching back out to someone you have wronged. When is it okay to be the ex who pops back in with an apology? Finally, they tackle some Triggered questions about an airline seat dispute, a mother who won't listen, and a tardy engagement gift. Learn more about your ad choices. Visit megaphone.fm/adchoices
Is Learning "How To Struggle" The Key To Success?
When is it time to take a break from social media? Jordana found herself deleting the Instagram app from her phone this weekend (just taking a break, don't worry) and Naomi tells us why it's okay to take a step away depending on your headspace. Then a listener calls into the Oversharing hotline with a question about fearing that she'll become the "default parent" once she and her husband start having kids. How do you set expectations that you won't end up shouldering too much of the parenting mental load? Plus, Naomi tells us why teaching someone "how to struggle" may be the secret to raising a successful child. Next, the Betchicist question is all about differing philosophies for how to throw a party. Is it okay to expect your guests to respect your traditions, even if they feel uncomfortable doing things your way? They finish things up with some Triggered scenarios including a forgotten birthday, an unsolicited plastic surgery offer, and getting called "sweetie" at work. Check out our latest promo codes here: https://betches.com/promos Learn more about your ad choices. Visit megaphone.fm/adchoices