Go back
Oversharing
Oversharing from Betches Media is all about the challenges we face in all kinds of relationships; from friendships to family, long term partnerships or even dealing with the customer service rep that makes you want to scream into a pillow. Betches co-founder and relationship enthusiast Jordana Abraham has teamed up with her big sister, licensed clinical therapist Dr. Naomi Bernstein, to answer your questions and try to get to the bottom of the things that bother us most. Think of Jordana and Dr. Naomi as your BFF and your therapist, sitting side-by-side at the brunch table trying to help you get through your problems. Each week they're responding to listener emails, tackling difficult ethical questions, playing games, and so much more. Because sometimes we really need advice from people with no skin in the game. And let's face it, your friends can't stand to hear that story one more time.
View Promo Codes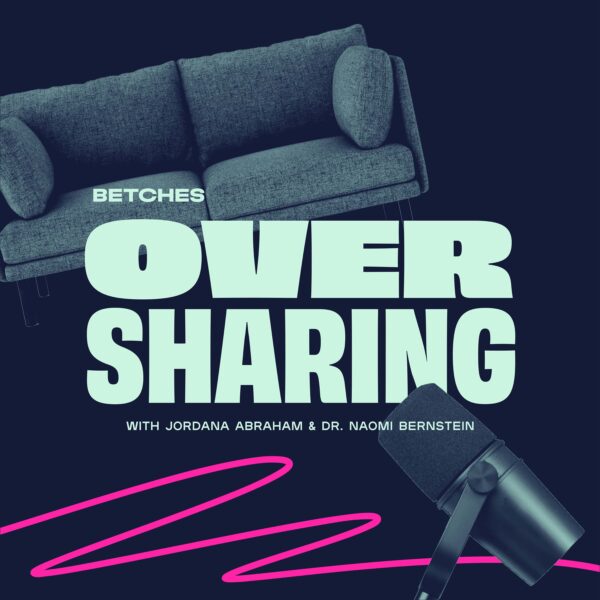 Latest Episodes
Our Hosts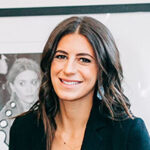 Jordana Abraham
Jordana Abraham is a co-founder and Chief Revenue Officer of Betches who enjoys dispensing advice on all things relationships. In her free time she can be found roasting Christmas trees and watching very bad reality TV. She also co-hosts @Betches and Betches Brides podcasts.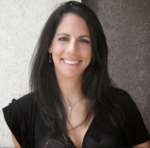 Dr. Naomi Bernstein
Dr. Naomi Bernstein is a licensed therapist specializing in couple's therapy, marriage counseling and relationship issues such as break-ups and unhealthy relationship patterns.
Where to Start
How Men And Women Argue Differently
Jordana and Naomi start the week with an email from a listener who feels like she can't approach her partner with open communication because he gets too defensive. How do you navigate conflict with someone who escalates quickly and can't deal with criticism? Plus, they talk about fights that arise from being on your phone too much, and how we often fight differently than our partner. For the Betchicist email, a listener writes in about a family feud and her complicated feelings about reconnecting with family members she hasn't seen in years—would that be disloyal to her immediate family? Finally, the Triggered scenarios include an over-tired daughter, a friend who wants to call "dibs" on a guy she likes, and a couple who needs a new solution to a repeat argument. Learn more about your ad choices. Visit megaphone.fm/adchoices
Should I Stop Doomscrolling?
This week's Oversharing starts with a listener email about an all-too-common source of anxiety these days: mass shootings and the safety of our loved ones. A listener writes in with a question about how to cope with a child going off to school for the first time during a time where shootings are constantly in the news, igniting feelings of fear and anxiety. How much caution do we need to exercise, and how much should we limit our exposure to anxiety-inducing information? Then Jordana and Naomi read this week's Betchicist submission from a listener who got iced out by her sister after serving as her de facto nanny for years. How do you set new boundaries when a family member becomes too demanding? And how do you weigh your own needs for validation and autonomy against the needs of young children? Finally, they close with some Triggered scenarios about family members following an ex, animals after a breakup, and a lazy member of the group chat.
Signs You Need To Spice Things Up Vs Leave The Relationship
Naomi and Jordana respond to FAQs in their DMs with an in-depth conversation about getting into therapy. Jordana shares her personal experience with trying therapy for the first time in her 20's, and makes some suggestions for how to get into it yourself. Pro-tip: your therapist should address it if you're late. Naomi discusses the importance of chemistry between therapist and client, and provides insight about the importance of self-care as a therapist. Then Naomi and Jordana discuss their therapy guidelines—Is it okay for your friends or family to see the same therapist as you? What is and isn't a conflict of interest? Next, they respond to a listener who worries she's settling down too early with her long-term boyfriend. Anyone else love date night? Drawing from their personal lives, Naomi and Jordana share how they keep things exciting with their own partners. Then, the Betchicist email sparks a conversation about verbalizing boundaries in relationships and the definition of monogamy. Finally, the Triggered submissions include a discussion of how to react when someone makes a rude comment, sharing news of an engagement with an ex, and projecting insecurities onto a date.