Go back
Oversharing
Oversharing from Betches Media is all about the challenges we face in all kinds of relationships; from friendships to family, long term partnerships or even dealing with the customer service rep that makes you want to scream into a pillow. Betches co-founder and relationship enthusiast Jordana Abraham has teamed up with her big sister, licensed clinical therapist Dr. Naomi Bernstein, to answer your questions and try to get to the bottom of the things that bother us most. Think of Jordana and Dr. Naomi as your BFF and your therapist, sitting side-by-side at the brunch table trying to help you get through your problems. Each week they're responding to listener emails, tackling difficult ethical questions, playing games, and so much more. Because sometimes we really need advice from people with no skin in the game. And let's face it, your friends can't stand to hear that story one more time.
View Promo Codes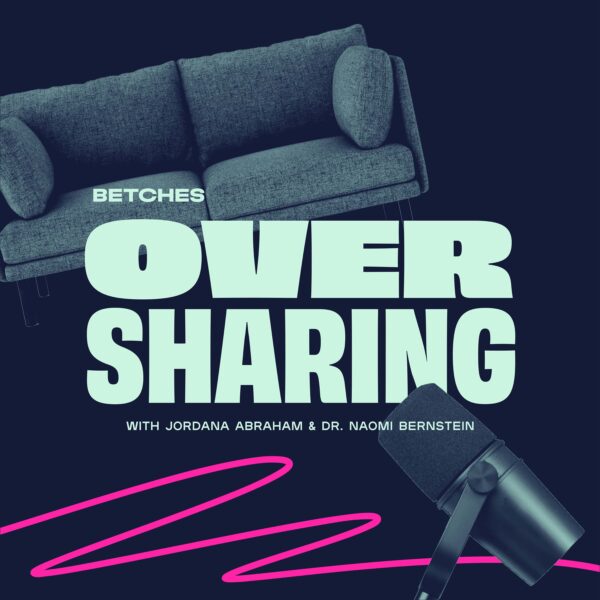 Latest Episodes
Our Hosts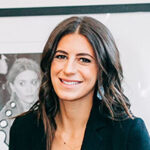 Jordana Abraham
Jordana Abraham is a co-founder and Chief Revenue Officer of Betches who enjoys dispensing advice on all things relationships. In her free time she can be found roasting Christmas trees and watching very bad reality TV. She also co-hosts @Betches and Betches Brides podcasts.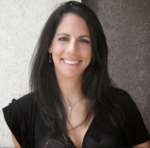 Dr. Naomi Bernstein
Dr. Naomi Bernstein is a licensed therapist specializing in couple's therapy, marriage counseling and relationship issues such as break-ups and unhealthy relationship patterns.
Where to Start
Why Can't I Commit To A Fifth Date? Ft. Jared Freid
In an Oversharing first, Jordana invites her U Up? co-host Jared Freid for a dating therapy session with Dr. Naomi. They walk through Jared's dating challenges, including why it's so hard to get past the first few dates, and where his mind goes to when it's time to end things. They talk about his dating habits and history, how his role as a podcast host affects his decision-making, and whether or not people are as upset about ending things after 3 dates as they are after 3 months. Plus, Naomi tells us how the trauma of past relationships inform our decision making with new people. Finally, they rate a pair of Triggered submissions about an inconsiderate mom and people who refuse to pronounce your name right. Check out our latest promo codes here: https://betches.com/promos Learn more about your ad choices. Visit megaphone.fm/adchoices
Is Honesty More Important Than Friendship?
Jordana and Naomi start the week with an article about how creating time to call your loved ones can lead to happiness. But what if you have the opposite problem? The Oversharing email of the week comes from a listener whose in laws call and text multiples times a week without fail. Is there a way to make yourself less accessible to family without hurting any feelings? Then, this week's Betchicist submission is all about weighing the consequences of placing the truth over trying to remain nice to a friend. Next, they discuss a recent TikTok trend called the "Lucky Girl Syndrome". Is it possible for a positive affirmation trend to become toxic? To close things out, they rate some Triggered submissions about copycats and miscommunications. Check out our latest promo codes here: https://betches.com/promos Learn more about your ad choices. Visit megaphone.fm/adchoices
Why Is "Fairness" So Important To Us?
Did somebody say White Elephant? Jordana and Dr. Naomi are back from the holidays and swap stories about the highlights of their own gift swaps. Speaking of lavish gifts, our first email of the day comes from a listener whose sister-in-law lives a lavish lifestyle funded by her wealthy parents, leading to feelings of resentment. Why do we feel the need to compare ourselves to others? And is our pursuit of "fairness" just keeping us focused on what we don't have? Then another listener emails in with a Betchicist question about whether or not it's worth holding her wedding at a family home even if it will inevitably lead to some serious drama. Should you consider choosing the perfect venue, even if it means that some people won't be willing to attend? They dive into some intentions-setting for a new mother that's about to return from maternity leave and struggling with the transition. How should you set intentions for creating a healthy work-family balance without feeling guilty? Finally, the triggered submissions come from a listener who found a list of her negative traits on her boyfriend's phone, and another from a caller whose friend ripped off her wedding ring design. Check out our latest promo codes here: https://betches.com/promos Learn more about your ad choices. Visit megaphone.fm/adchoices