Go back
Oversharing
Oversharing from Betches Media is all about the challenges we face in all kinds of relationships; from friendships to family, long term partnerships or even dealing with the customer service rep that makes you want to scream into a pillow. Betches co-founder and relationship enthusiast Jordana Abraham has teamed up with her big sister, licensed clinical therapist Dr. Naomi Bernstein, to answer your questions and try to get to the bottom of the things that bother us most. Think of Jordana and Dr. Naomi as your BFF and your therapist, sitting side-by-side at the brunch table trying to help you get through your problems. Each week they're responding to listener emails, tackling difficult ethical questions, playing games, and so much more. Because sometimes we really need advice from people with no skin in the game. And let's face it, your friends can't stand to hear that story one more time.
View Promo Codes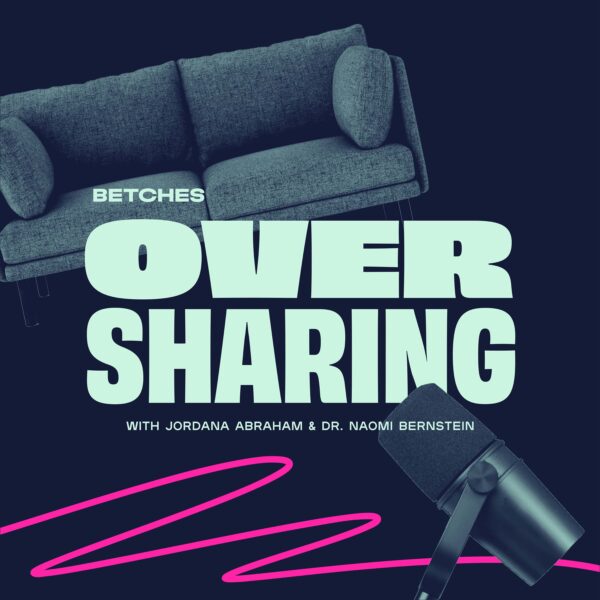 Latest Episodes
Our Hosts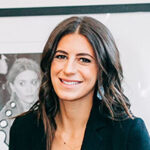 Jordana Abraham
Jordana Abraham is a co-founder and Chief Revenue Officer of Betches who enjoys dispensing advice on all things relationships. In her free time she can be found roasting Christmas trees and watching very bad reality TV. She also co-hosts @Betches and Betches Brides podcasts.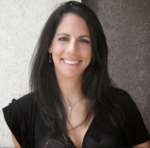 Dr. Naomi Bernstein
Dr. Naomi Bernstein is a licensed therapist specializing in couple's therapy, marriage counseling and relationship issues such as break-ups and unhealthy relationship patterns.
Where to Start
How Obligated Should You Feel To Express Your Political Opinions On Social Media?
Jordana starts off this week by sharing about her recent work in becoming more grounded, and Naomi reveals how slowing down can actually help in preventing the urge to overshare. Then they respond to a listener voicemail all about how the urge to mention her relationship history too early has backfired. Why do we often feel the need to divulge too much, too early? Next they read a Betchicist email from a listener who is feeling pressure from her sister to express outraged on social media about social justice movements. Lastly, they end on a game of Triggered covering how to respond when someone else comments on your body image, being the "learning experience" child, and how to feel when you're not invited to your own parent's party.
Am I Trapped In A Social Media Trance?
Naomi starts the week with a confession about falling into a social media spiral after starting the podcast, and Jordana shares her own experience with seeking approval in the podcast review page. Then a listener writes in about a friendship that turned tense after becoming roommates. How do you go about repairing a damaged relationship, especially when you live together? Plus, they talk about the challenge of airing your dirty laundry to mutual friends when it could come back to bite you. Next, they debate the Betchicist email of the week from a listener who found out a friend cheated on an exam. Is it your duty to turn a friend in, or are you obligated to keep their transgression a secret? Finally, they close things with a game of Triggered featuring a jealous spouse, an ever-present sibling, and a slighted co-worker.
Am I Losing My Friend To Her Baby?
This week starts with an audience response to Naomi and Jordana's previous conversation about customer service, including some practical tips for how to make sure the interaction goes smoothly. Then they dive into the difficult topic of trying to maintain a meaningful relationship with a friend when they begin to have kids (and you don't). The Overshare email of the week comes from a listener who feels left behind by a friend who recently had her first baby. Is it okay to feel resentful of the change? Then a listener sends in a challenging Betchicist question: should you call out a friend who is the "other woman" in a relationship, especially if you've been cheated on in the past. To close the show, they play a round of Triggered about backhanded compliments and feeling drained after work.