Go back
Not Another True Crime
Betches Media presents a podcast for people who love all types of sketchy things—from cults to conspiracy theories to, of course, crime—with a healthy dose of irreverent humor. Each week, Sara Levine and Danny Murphy give the lowdown on one morbidly fascinating topic. They'll present the facts of each case, punctuated with jokes and side tangents, along with their own personal theories. For more things true crime, follow us on Instagram @natcpod.
View Promo Codes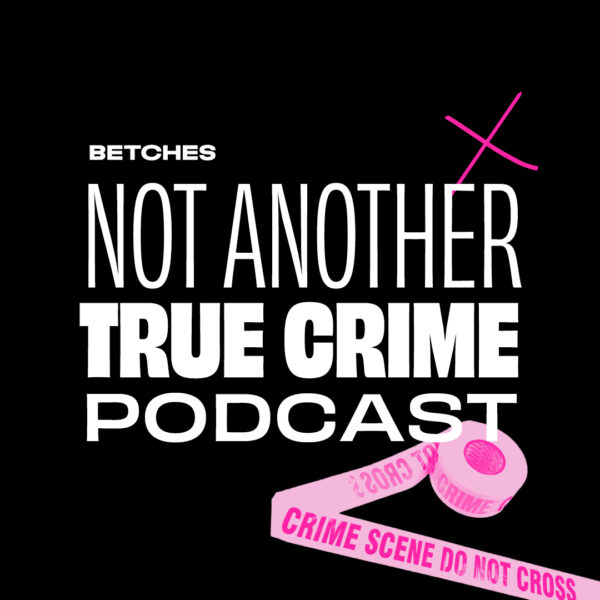 Latest Episodes
Our Hosts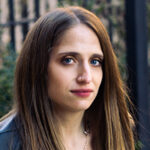 Sara Levine
Sara Levine is the co-host of Not Another True Crime Podcast. Her hobbies are whichever season of Real Housewives she's watching.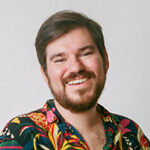 Danny Murphy
Danny Murphy is a comedian and coffee drinker who hosts Not Another True Crime Podcast for Betches. He also can be heard every Wednesday as the resident pop culture host on Sirius XM's Bennington and is the host/creator of the digital series Venti Vents: where caffeinating meets complaining.
Where to Start
The Disappearance Of The Beaumont Children
Sara and Danny dive in to the disappearance of the Beaumont Children, one of the most infamous cold cases from Australia. They start off with an overview of the Beaumont family from Adelaide, South Australia and quickly get into the circumstances of their disappearance. They also discuss the exhaustive investigation that followed it, and the string of suspects that have been suggested over the years. To end the episode, they play a game of "Six Feet Down Under" to see who will get the advantage in this year's True Crime Trivia Championship! RESOURCES: https://trove.nla.gov.au/newspaper/article/105884832 https://news.google.com/newspapers?nid=1300&dat=19660203&id=OYtVAAAAIBAJ&pg=1650,513622 https://www.eonline.com/news/1326603/why-the-unsolved-disappearance-of-the-beaumont-children-remains-one-of-australias-most-haunting-crimes https://www.news.com.au/lifestyle/real-life/news-life/who-took-the-beaumont-children-new-lead-in-iconic-australia-day-abduction/news-story/9421e7f6bf6c96a81ec6e262d65c4137 https://www.theage.com.au/national/suspected-mass-child-killer-is-buried-with-his-secrets-at-90-20020722-gduf0t.html Learn more about your ad choices. Visit megaphone.fm/adchoices
BREAKING UPDATES: Anna Delvey, Elizabeth Holmes, Alec Baldwin, & Brian Walshe
Sara and Danny are here with a special bonus episode on some updates in the world of true crime! They cover Anna Delvey's upcoming Dinner Party series, Elizabeth Holmes' apparent attempt to flee the country, Alec Baldwin charges, and new information on Brian Walshe's search history. Be sure to follow @notanothertruecrime to stay up to date on all the updates as they develop! Learn more about your ad choices. Visit megaphone.fm/adchoices
The Hatchet Wielding Hitchhiker
Sara and Dany are back to cover the story of Kai, the hatchet wielding hitchiker who went viral all the way back in 2013. They talk all about the circumstances of how Kai became involved in the murder of Jett Simmons McBride, who had picked up Kai as he was hitchhiking in Fresno, California. They also get into the media sensation that followed the events, and how Kai became incredibly famous from the ordeal. After that, they discuss Kai's arrest the year after for the murder of Joseph Galfy, and the trial that followed it. To end the show, they take a trip to the world of viral videos, and try to guess the 10 most viewed YouTube videos of all time. Learn more about your ad choices. Visit megaphone.fm/adchoices
Our Reviews
Love
Love you guys so much. The content and commentary is spot on. I love crime but I neeeed the comedy mixed in because I'm a Scorpio and my only sense of humor is dark.
Like catching up with friends
Every Monday I listen to NATCP and I feel like I am catching up with friends talking about crime and conspiracies over coffee.
LOVE THEM
It's —-not another—- true crime podcast! It's not the same as others (which I also like). This is TRULY like doing a rundown of a case with your friends sitting around. The hosts are great and hilarious! The fan base is as well.