Go back
Not Another True Crime
Betches Media presents a podcast for people who love all types of sketchy things—from cults to conspiracy theories to, of course, crime—with a healthy dose of irreverent humor. Each week, Sara Levine and Danny Murphy give the lowdown on one morbidly fascinating topic. They'll present the facts of each case, punctuated with jokes and side tangents, along with their own personal theories. For more things true crime, follow us on Instagram @natcpod.
View Promo Codes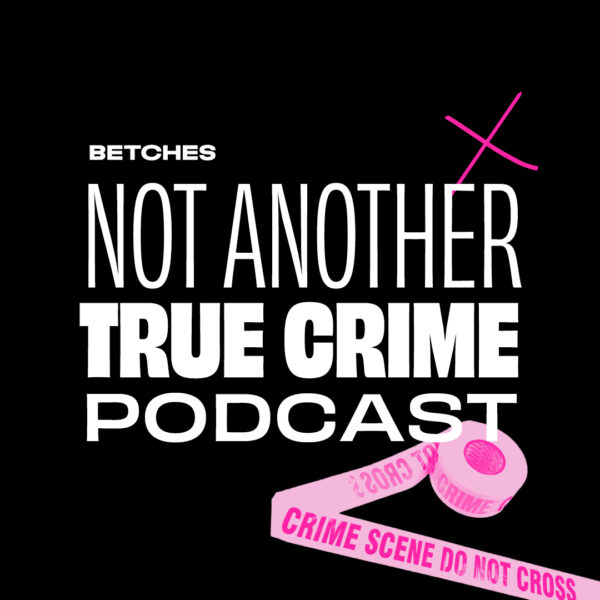 Latest Episodes
Our Hosts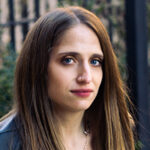 Sara Levine
Sara Levine is the co-host of Not Another True Crime Podcast. Her hobbies are whichever season of Real Housewives she's watching.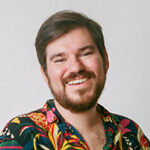 Danny Murphy
Danny Murphy is a comedian and coffee drinker who hosts Not Another True Crime Podcast for Betches. He also can be heard every Wednesday as the resident pop culture host on Sirius XM's Bennington and is the host/creator of the digital series Venti Vents: where caffeinating meets complaining.
Where to Start
The "Death" Of John Darwin
Sara and Danny bring us the story of John Darwin, a British teacher and prison officer who has believed to have died in a canoeing accident. They kick off with some background on him and his family before the "accident" and what lead him to fake his own death. They also cover how he went about his life after the faking, and how it all came crumbling down in Panama five years after. RESOURCES: https://www.theguardian.com/uk/2007/dec/03/aidanjones https://web.archive.org/web/20100813043948/https://www.hartlepoolmail.co.uk/news/missing-canoeist--wreck-is.611443.jp http://news.bbc.co.uk/2/hi/uk_news/england/1887151.stm https://www.chroniclelive.co.uk/news/north-east-news/how-canoe-man-john-darwin-12774087 https://www.standard.co.uk/hp/front/kansas-truck-driver-my-wife-was-not-having-affair-with-lost-canoeist-john-darwin-6644178.html https://web.archive.org/web/20071213040619/http://www.hartlepoolmail.co.uk/johndarwinmissingcanoeist/EXCLUSIVE-Overheard-phone-call-led.3561417.jp Learn more about your ad choices. Visit megaphone.fm/adchoices
The Germond Family Thanksgiving Murders
Sara and Danny kick off the week with some updates on Elizabeth Holmes before diving into this week's case: The Germond House Murders. They take us back all the way to Thanksgiving in 1930, where a dairy farm in upstate New York was the setting for the murder of an entire family. They walk us through all the details of the case and give us some theories of what could've been the motive behind the murders, which to this day remains a mystery. To end the show, they play a few rounds of some good old fashioned Thanksgiving Day Trivia. RESOURCES: s://www.nydailynews.com/true-crime-justice-story/ny-thanksgiving-eve-murders-20221119-skj6nxxqvndlddaeosnhc2isca-story.html https://modernfarmer.com/2017/10/death-dairy-farm-family-murdered-1930-still-unsolved/ https://www.oxygen.com/crime-news/lori-vallow-trial-moves-forward-her-competency-restored Learn more about your ad choices. Visit megaphone.fm/adchoices
The Murder Of Ray McNeil (Killer Sally Review)
Sara and Danny bring us the story of the murder of Ray McNeil at the hands of Sally McNeil, as covered in the recent documentary 'Killer Sally'. They start off with some background info on the couple, and their involvement in bodybuilding culture. They also cover their turbulent marriage, which included multiple instances of domestic violence throughout the year. After that, the get into the event in question and the trial that followed it, including the evidence, or lack thereof, of Sally acting in self-defense. To the the show, they play a game called 'Ace In The Swole,' where they dive into the bodybuilding world as they try to explain some obscure workout exercises. Learn more about your ad choices. Visit megaphone.fm/adchoices
Our Reviews
Love
Love you guys so much. The content and commentary is spot on. I love crime but I neeeed the comedy mixed in because I'm a Scorpio and my only sense of humor is dark.
Like catching up with friends
Every Monday I listen to NATCP and I feel like I am catching up with friends talking about crime and conspiracies over coffee.
LOVE THEM
It's —-not another—- true crime podcast! It's not the same as others (which I also like). This is TRULY like doing a rundown of a case with your friends sitting around. The hosts are great and hilarious! The fan base is as well.