Go back
Not Another True Crime
Betches Media presents a podcast for people who love all types of sketchy things—from cults to conspiracy theories to, of course, crime—with a healthy dose of irreverent humor. Each week, Sara Levine and Danny Murphy give the lowdown on one morbidly fascinating topic. They'll present the facts of each case, punctuated with jokes and side tangents, along with their own personal theories. For more things true crime, follow us on Instagram @natcpod.
View Promo Codes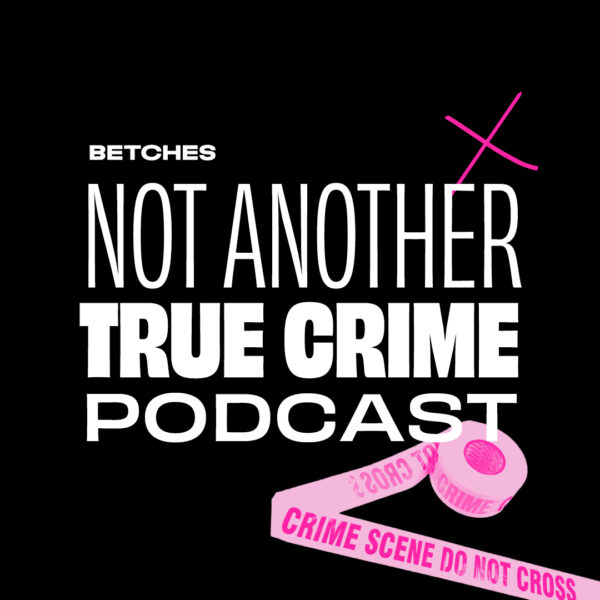 Latest Episodes
Our Hosts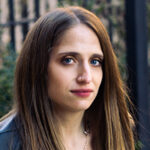 Sara Levine
Sara Levine is the Editor-in-Chief of Betches and the co-host of Not Another True Crime Podcast. Her hobbies are whichever season of Real Housewives she's watching.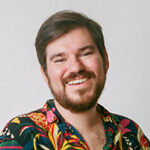 Danny Murphy
Danny Murphy is a comedian and coffee drinker who hosts Not Another True Crime Podcast for Betches. He also can be heard every Wednesday as the resident pop culture host on Sirius XM's Bennington and is the host/creator of the digital series Venti Vents: where caffeinating meets complaining.
Where to Start
The Girl In The Picture
Sara and Danny are back this week to talk about Netflix's documentary, 'Girl in the Picture,' the unimaginable story of Tonya Dawn Hughes' kidnapping and murder. Tonya (aka Sharon Marshall aka Suzanne Sevakis) perished in the hospital after being found on the side of the road with severe head trauma. The story unravels from there—every time you think you get the picture, there's another layer to the lie! And, what's the deal with her father, fugitive Franklin Floyd? Or is it her husband? Wait, he pimped her out as a stripper? Wait, he's not even her father? He kidnapped her son? Confusing we know! Finally, Sara and Danny wrap things up with the game, Girl in the Moving Picture, where they're asked to match women characters to the movies they appeared in.  Learn more about your ad choices. Visit megaphone.fm/adchoices
Teal Swan's Toxic Spirituality (The Deep End)
TW: This episode contains discussion and references to suicide. If you are thinking about suicide, please call the National Suicide Prevention Lifeline at 1-800-273-TALK (8255) or the Suicide Crisis Line at 1-800-784-2433. Sara and Danny are back this week to talk all about Teal Swan, the focus of the recent documentary "The Deep End." They start off with Teal Swan's beginning and her claims of possessing extrasensory abilities, and how she made a name for herself through a series of youtube videos. Then they cover the cult-like group she's created and the controversial behavior that she's exhibited as their leader. They also get into the experiences of various previous members of the group and how they recall their time within it. RESOURCES: https://tealswan.com/about-teal/ https://www.bbc.com/news/world-us-canada-50478821 https://www.eonline.com/news/1335268/inside-the-deep-end-the-rise-of-teal-swan-and-her-controversial-completion-process-program https://tealswan.com/curveball/?fbclid=IwAR3fMKictajUdxFC1kQU-J002hK8YmWqL2NGdfBLKR13yRjnmJg1hsMvGGk https://www.refinery29.com/en-us/2018/08/205915/the-gateway-teal-swan-youtube-cult-jennings-brown Learn more about your ad choices. Visit megaphone.fm/adchoices
The Questions Surrounding Delia Owens (Where The Crawdads Sing)
This week, Sara and Danny are back to cover the story of Delia Owens, the author of best-selling book turned movie Where The Crawdads Sing. They talk about Owens' involvement in battles against poachers in Zambia, which allegedly turned murderous in the 90's. They also talk about parallels that the book shares with the real life story, and Delia's family's connection to the events. To end the show, they test their knowledge on infamously poor book turned movies adaptations that missed the mark.
Our Reviews
Love
Love you guys so much. The content and commentary is spot on. I love crime but I neeeed the comedy mixed in because I'm a Scorpio and my only sense of humor is dark.
Like catching up with friends
Every Monday I listen to NATCP and I feel like I am catching up with friends talking about crime and conspiracies over coffee.
LOVE THEM
It's —-not another—- true crime podcast! It's not the same as others (which I also like). This is TRULY like doing a rundown of a case with your friends sitting around. The hosts are great and hilarious! The fan base is as well.