Go back
Not Another True Crime
Betches Media presents a podcast for people who love all types of sketchy things—from cults to conspiracy theories to, of course, crime—with a healthy dose of irreverent humor. Each week, Sara Levine and Danny Murphy give the lowdown on one morbidly fascinating topic. They'll present the facts of each case, punctuated with jokes and side tangents, along with their own personal theories. For more things true crime, follow us on Instagram @natcpod.
View Promo Codes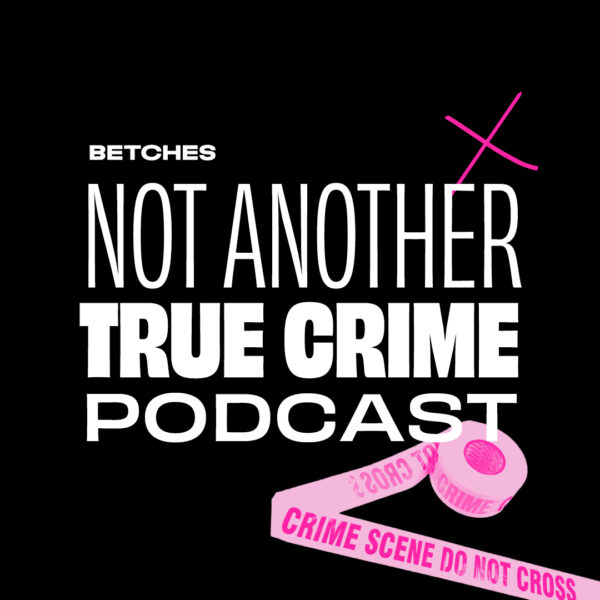 Latest Episodes
Our Hosts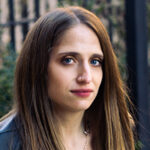 Sara Levine
Sara Levine is the Editor-in-Chief of Betches and the co-host of Not Another True Crime Podcast. Her hobbies are whichever season of Real Housewives she's watching.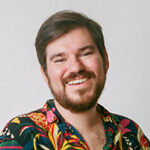 Danny Murphy
Danny Murphy is a comedian and coffee drinker who hosts Not Another True Crime Podcast for Betches. He also can be heard every Wednesday as the resident pop culture host on Sirius XM's Bennington and is the host/creator of the digital series Venti Vents: where caffeinating meets complaining.
Where to Start
The Other Suitcase Killer
Sara and Danny are back to cover another suitcase killer (!) they discovered while researching last week's episode: Melanie McGuire. They kick things off with some background on Melanie and how she met her husband Bill, and how it all unraveled when he mysteriously vanished. They also cover the investigation and the eventual trial along with some updates that have happened since. To end the show, they play 'Double Down!', where they are tested on their knowledge of casinos and gambling to see who has the most potential to become a high-stakes gambler! SOURCES: To Have And To Kill: Nurse Melanie McGuire, an Illicit Affair, and the Gruesome Murder of her Husband by John Glatt https://www.nytimes.com/2005/08/21/fashion/sundaystyles/murder-stirs-surrogacy-network.html https://abcnews.go.com/US/suitcase-killer-melanie-mcguire-defends-innocence-inside-prison/story?id=73099717
The Suitcase Killer
This week, Sara and Danny cover Heather Mack, aka The Suitcase Killer. They breakdown the tumultuous relationship she and her mother had for years leading up to the event, and how it all unfolded while on vacation in Bali. They also cover the aftermath, including the trail, and some recent updates on her imprisonment. To end the show, they play 'The Perfect Fit' where they try to compare a series of categories o find which one is the better fit! SOURCES https://nypost.com/2021/11/02/suitcase-killer-heather-mack-heads-back-to-us-on-early-release/ https://chicago.cbslocal.com/2015/04/21/heather-mack-tommy-schaefer-convicted-of-killing-sheila-von-wiese-mack-in-bali/ https://www.nbcnews.com/news/world/american-tommy-schaefer-jailed-bali-slaying-sheila-von-wiese-mack-n345301 https://www.chicagotribune.com/news/breaking/ct-heather-mack-youtube-video-0206-20170204-story.html https://chicago.cbslocal.com/2021/11/03/heather-mack-arrested-conspiracy-obstruction-of-justice-murder-sheila-von-wiese-mack-bali-indonesia-tommy-schaefer/ https://www.theguardian.com/world/2014/aug/22/bali-suitcase-murder-troubled-family-life-chicago
BREAKING UPDATES: Brian Laundrie, Elizabeth Holmes, Tiger King 2, and Robert Durst
Sara and Danny are back with another bonus episode with some wild updates on a few cases! They cover the latest updates regarding Brian Laundrie's disappearance and debunk some conspiracy theories, news from the Elizabeth Holmes Trial, the Tiger King 2 trailer, and Robert Durst's sentencing. Don't forget to follow us @notanothertruecrime for ongoing updates!
Our Reviews
Love
Love you guys so much. The content and commentary is spot on. I love crime but I neeeed the comedy mixed in because I'm a Scorpio and my only sense of humor is dark.
Like catching up with friends
Every Monday I listen to NATCP and I feel like I am catching up with friends talking about crime and conspiracies over coffee.
LOVE THEM
It's —-not another—- true crime podcast! It's not the same as others (which I also like). This is TRULY like doing a rundown of a case with your friends sitting around. The hosts are great and hilarious! The fan base is as well.