Go back
Not Another True Crime
Betches Media presents a podcast for people who love all types of sketchy things—from cults to conspiracy theories to, of course, crime—with a healthy dose of irreverent humor. Each week, Sara Levine and Danny Murphy give the lowdown on one morbidly fascinating topic. They'll present the facts of each case, punctuated with jokes and side tangents, along with their own personal theories. For more things true crime, follow us on Instagram @natcpod.
View Promo Codes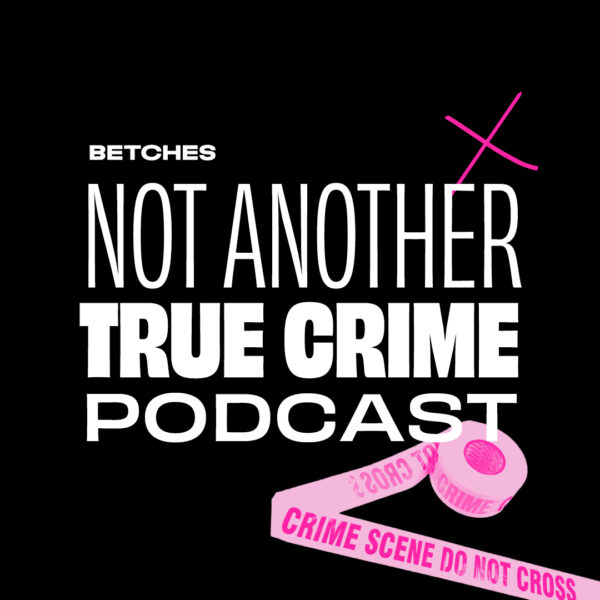 Latest Episodes
Our Hosts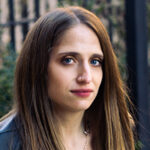 Sara Levine
Sara Levine is the Editor-in-Chief of Betches and the co-host of Not Another True Crime Podcast. Her hobbies are whichever season of Real Housewives she's watching.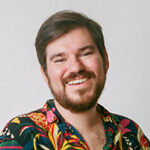 Danny Murphy
Danny Murphy is a comedian and coffee drinker who hosts Not Another True Crime Podcast for Betches. He also can be heard every Wednesday as the resident pop culture host on Sirius XM's Bennington and is the host/creator of the digital series Venti Vents: where caffeinating meets complaining.
Where to Start
BREAKING UPDATES: Alex Murdaugh, Elizabeth Holmes, and Maura Murray
Sara and Danny are back yet again with another special emergency with some wild updates on a few cases! They cover the latest in the Murdaugh murders, including some crucial updates in Alex's shooting; some bizarre details of the ongoing case against Elizabeth Holmes; and a potential new discovery of evidence near where Maura Murray went missing. Don't forget to follow us @notanothertruecrime for ongoing updates! SOURCES: https://www.nytimes.com/2021/09/14/us/alex-murdaugh-shooting-arrest.html https://www.nytimes.com/2021/09/06/us/alex-murdaugh-murders-law-firm.html https://www.npr.org/2021/09/14/1036835868/elizabeth-holmes-trial-hotelier-bill-evans-goes-incognito https://boston.cbslocal.com/2021/09/14/maura-murray-missing-woman-new-hampshire-state-police-bone-fragments-loon-mountain/ https://www.yahoo.com/news/death-murdaugh-housekeeper-fell-home-212700951.html https://www.cnn.com/2021/09/16/us/murdaugh-shooting-arrest-thursday/index.html
The Disappearance Of Heather Elvis
Sara and Danny dive into a case that takes place in South Carolina, Heather Elvis' mysterious disappearance. They break down the circumstances surrounding the night she vanished and then get into the likeliest suspects and what we know about what could've happened to her. They also talk all about the court cases that have followed and their outcomes. To end the show, they take inspiration from the restaurant Heather worked at, The Tilted Kilt, and try to find the best restaurant name in America! Be sure to follow @notanothertruecrime to vote for your pick and stay up to date on all things crime.
The Death Of Leslie Neulander
Sara and Danny dive into the as-of-yet undetermined cause of the death of Leslie Neulander. Although we always say 'it was the husband', and Dr. Robert Neulander has been accused and convicted of her murder, he has always maintained his innocence and a retrial is expected to take place early 2022. Was her death an unfortunate accident, or murder? To end the show, they play a game of "My Health Care Plan Is Not Getting Sick!," where they attempt to correctly answer a series of questions about the convoluted and ridiculous health care industry in the US. SOURCES: https://www.cbsnews.com/news/accident-or-murder-48-hours-investigates-death-of-leslie-neulander/ https://www.syracuse.com/crime/2021/02/six-years-after-first-robert-neulander-trial-murder-retrial-hits-yet-another-snag.html https://www.syracuse.com/crime/2021/08/robert-neulanders-murder-retrial-bumped-again-new-date-is-nearly-a-decade-after-wifes-death.html https://www.nytimes.com/2019/10/31/nyregion/robert-neulander-wife-murdered.html https://cnycentral.com/news/local/neulanders-second-chance-the-death-of-his-wife-a-media-circus-and-now-a-new-trial
Our Reviews
Love
Love you guys so much. The content and commentary is spot on. I love crime but I neeeed the comedy mixed in because I'm a Scorpio and my only sense of humor is dark.
Like catching up with friends
Every Monday I listen to NATCP and I feel like I am catching up with friends talking about crime and conspiracies over coffee.
LOVE THEM
It's —-not another—- true crime podcast! It's not the same as others (which I also like). This is TRULY like doing a rundown of a case with your friends sitting around. The hosts are great and hilarious! The fan base is as well.