Go back
Not Another True Crime
Betches Media presents a podcast for people who love all types of sketchy things—from cults to conspiracy theories to, of course, crime—with a healthy dose of irreverent humor. Each week, Sara Levine and Danny Murphy give the lowdown on one morbidly fascinating topic. They'll present the facts of each case, punctuated with jokes and side tangents, along with their own personal theories. For more things true crime, follow us on Instagram @natcpod.
View Promo Codes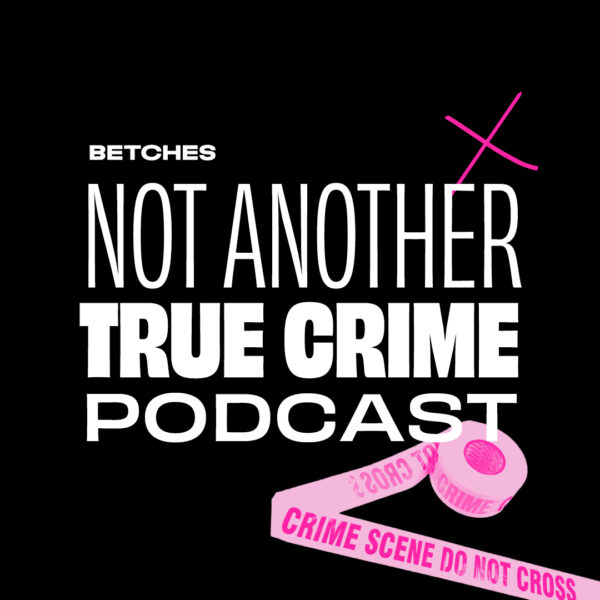 Latest Episodes
Our Hosts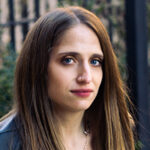 Sara Levine
Sara Levine is the Editor-in-Chief of Betches and the co-host of Not Another True Crime Podcast. Her hobbies are whichever season of Real Housewives she's watching.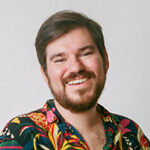 Danny Murphy
Danny Murphy is a comedian and coffee drinker who hosts Not Another True Crime Podcast for Betches. He also can be heard every Wednesday as the resident pop culture host on Sirius XM's Bennington and is the host/creator of the digital series Venti Vents: where caffeinating meets complaining.
Where to Start
The Murder of Scott Amadure
Sara and Danny are back to talk all about the murder of Scott Amadure after his appearance on The Jenny Jones Show. They start with some background on the show and the type of segments that they used to do before breakdown the events that led to Scott's death and the case that followed it. They end the episode with 'Do You Know Me At All?!,' where they put their friendship to the test to see just how well they know each other!
Finding Lauren Spierer Ft. Kyra Breslin
Sara and Danny are joined this week by Kyra Breslin to talk all about 'Finding Lauren,' her true-crime documentary podcast series that looks at the ongoing investigation of missing Indiana University student, Lauren Spierer. They talk all about the case as we mark the 10th anniversary of her disappearance, and Kyra breakdown all the elements that she focused on for the podcast and what we can expect for the rest of the series. Be sure to listen to 'Finding Lauren' now wherever you get your podcasts!
Gabby Petito & Other Cases You Should Know About
Sara and Danny are back to cover the case that everyone seems to be talking about, the disappearance of Gabby Petito. They breakdown everything we know about the timeline and all the recent updates, before moving on to cover a few other cases in the area that haven't received as much attention, but need to be talked about.  PETITION: https://www.change.org/p/buckeye-arizona-police-department-justice-for-daniel-robinson SOURCES:  https://nypost.com/2021/09/13/nyc-woman-gabby-petito-missing-after-cross-country-trip-with-boyfriend/ https://news.yahoo.com/710-indigenous-people-mostly-girls-042150990.html https://wysac.uwyo.edu/wysac/reports/View/7713 https://nypost.com/2021/09/14/gabby-petitos-boyfriend-issues-statement-over-her-disappearance/ https://www.thecut.com/2021/09/disappearance-of-gabby-petito-what-we-know.html https://www.sltrib.com/news/2021/09/08/women-killed-moab-told/ https://www.insideedition.com/officials-say-no-link-between-petitos-disappearance-and-newlyweds-who-were-fatally-shot-in-unsolved https://www.independent.co.uk/news/world/americas/crime/kylen-schulte-moab-murders-laundrie-b1923564.html https://www.buzzfeednews.com/article/stephaniemcneal/gabby-petito-murder-investigation-internet-viral https://www.yahoo.com/lifestyle/gabby-petitos-death-caused-national-141831744.html https://www.cbsnews.com/news/mary-johnson-missing-indigenous-woman-fbi-10000-dollars/ https://www.12news.com/article/news/local/valley/where-is-daniel-robinson-three-months-after-the-24-year-old-geologist-disappeared-in-buckeye-the-case-is-now-gaining-national-attention/75-dc128b34-1996-40ef-85d8-b4d452426da4 https://ovc.ojp.gov/sites/g/files/xyckuh226/files/ncvrw2018/info_flyers/fact_sheets/2018NCVRW_VictimsWithDisabilities_508_QC.pdf https://people.com/crime/brian-laundrie-allegedly-aggressive-restaurant-staff-report/
Our Reviews
Love
Love you guys so much. The content and commentary is spot on. I love crime but I neeeed the comedy mixed in because I'm a Scorpio and my only sense of humor is dark.
Like catching up with friends
Every Monday I listen to NATCP and I feel like I am catching up with friends talking about crime and conspiracies over coffee.
LOVE THEM
It's —-not another—- true crime podcast! It's not the same as others (which I also like). This is TRULY like doing a rundown of a case with your friends sitting around. The hosts are great and hilarious! The fan base is as well.