Go back
Not Another True Crime
Betches Media presents a podcast for people who love all types of sketchy things—from cults to conspiracy theories to, of course, crime—with a healthy dose of irreverent humor. Each week, Sara Levine and Danny Murphy give the lowdown on one morbidly fascinating topic. They'll present the facts of each case, punctuated with jokes and side tangents, along with their own personal theories. For more things true crime, follow us on Instagram @natcpod.
View Promo Codes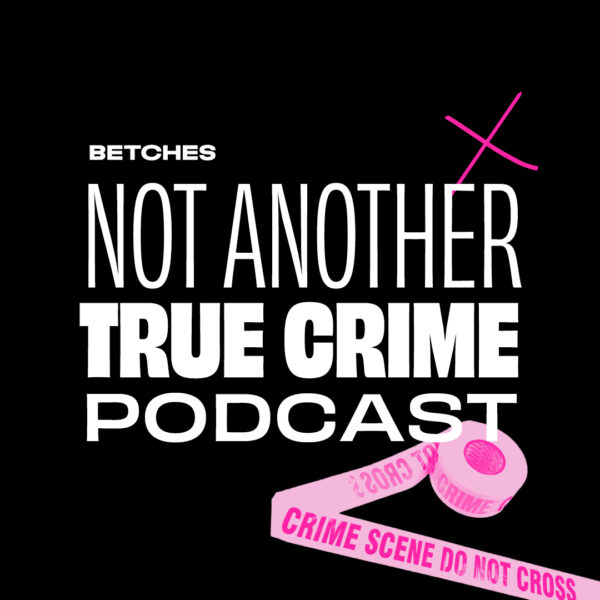 Latest Episodes
Our Hosts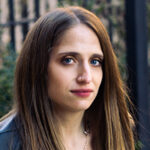 Sara Levine
Sara Levine is the co-host of Not Another True Crime Podcast. Her hobbies are whichever season of Real Housewives she's watching.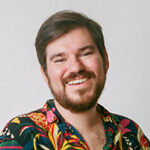 Danny Murphy
Danny Murphy is a comedian and coffee drinker who hosts Not Another True Crime Podcast for Betches. He also can be heard every Wednesday as the resident pop culture host on Sirius XM's Bennington and is the host/creator of the digital series Venti Vents: where caffeinating meets complaining.
Where to Start
The Hatchet Wielding Hitchhiker
Sara and Dany are back to cover the story of Kai, the hatchet wielding hitchiker who went viral all the way back in 2013. They talk all about the circumstances of how Kai became involved in the murder of Jett Simmons McBride, who had picked up Kai as he was hitchhiking in Fresno, California. They also get into the media sensation that followed the events, and how Kai became incredibly famous from the ordeal. After that, they discuss Kai's arrest the year after for the murder of Joseph Galfy, and the trial that followed it. To end the show, they take a trip to the world of viral videos, and try to guess the 10 most viewed YouTube videos of all time. Learn more about your ad choices. Visit megaphone.fm/adchoices
Scammers Round-Up: Jen Shah, GoFundMe Scam Lady, & Fake Dr. Malachi Love-Robinson
Sara and Danny are back with a round-up of various updates to the stories of several scammers in the news recently. They kick things of with Jen Shah of Housewives fame, who was recently sentenced to prison for her involvement of various scams throughout the years. Then, they turn to a couple who went viral on with a heart felt story and managed to raise hundreds of thousands of dollars on GoFundMe, which all ended up being one big scam. They also cover the story of Malachi Love-Robinson, a fake doctor from Florida who practiced medicine as a teen with no license, who could've seen that one coming? RESOURCES: https://www.nbcnews.com/news/us-news/doctor-deception-how-florida-teen-allegedly-faked-being-m-d-n531726 https://www.nbcnews.com/news/crime-courts/fake-teen-doctor-now-25-sentenced-prison-new-scam-rcna64064 https://www.nbcnews.com/pop-culture/pop-culture-news/live-blog/jen-shah-sentencing-live-updates-rcna64573 https://pagesix.com/2023/01/06/jen-shah-celebrates-sentencing-with-lavish-dinner-party-for-20/ https://people.com/crime/jen-shah-requests-serve-prison-sentence-elizabeth-holmes-facility/ https://www.buzzfeednews.com/article/leticiamiranda/teen-who-allegedly-posed-as-a-medical-doctor-says-he-never-c#.ekoB7ng7RG https://www.nbcnews.com/news/us-news/woman-gets-3-years-good-samaritan-gofundme-scam-raised-400k-rcna64774 Learn more about your ad choices. Visit megaphone.fm/adchoices
The Lizzie Borden Murders
This week, Sara and Danny take us all the way back to the 90's, the 1890's. They breakdown the story of the infamous protagonist of a nursery rhyme Lizzie Borden, who took an axe and gave her mother forty whacks. They talk all about Borden's life before the events and what led her to commit the murderous acts, and the fallout of the entire ordeal. Check out our latest promo codes here: https://betches.com/promos Learn more about your ad choices. Visit megaphone.fm/adchoices
Our Reviews
Love
Love you guys so much. The content and commentary is spot on. I love crime but I neeeed the comedy mixed in because I'm a Scorpio and my only sense of humor is dark.
Like catching up with friends
Every Monday I listen to NATCP and I feel like I am catching up with friends talking about crime and conspiracies over coffee.
LOVE THEM
It's —-not another—- true crime podcast! It's not the same as others (which I also like). This is TRULY like doing a rundown of a case with your friends sitting around. The hosts are great and hilarious! The fan base is as well.