Go back
Not Another True Crime
Betches Media presents a podcast for people who love all types of sketchy things—from cults to conspiracy theories to, of course, crime—with a healthy dose of irreverent humor. Each week, Sara Levine and Danny Murphy give the lowdown on one morbidly fascinating topic. They'll present the facts of each case, punctuated with jokes and side tangents, along with their own personal theories. For more things true crime, follow us on Instagram @natcpod.
View Promo Codes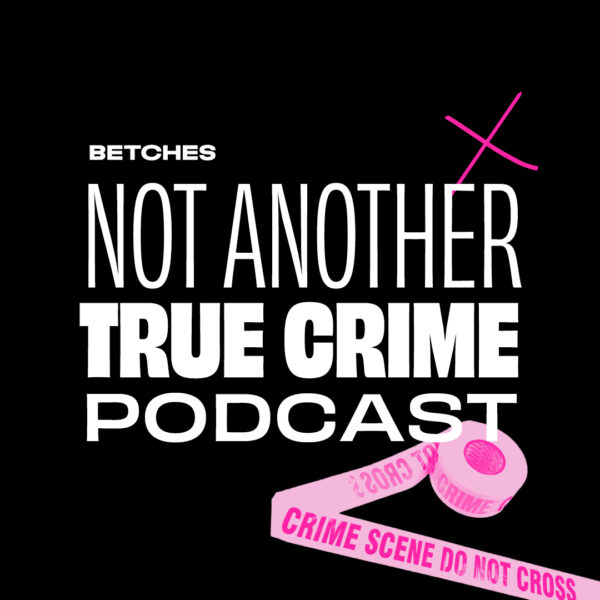 Latest Episodes
Our Hosts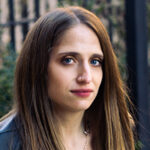 Sara Levine
Sara Levine is the co-host of Not Another True Crime Podcast. Her hobbies are whichever season of Real Housewives she's watching.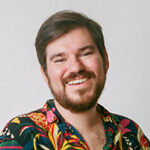 Danny Murphy
Danny Murphy is a comedian and coffee drinker who hosts Not Another True Crime Podcast for Betches. He also can be heard every Wednesday as the resident pop culture host on Sirius XM's Bennington and is the host/creator of the digital series Venti Vents: where caffeinating meets complaining.
Where to Start
Donald Stellwag aka Big Mäck
Sara and Danny are back this week with a rundown of the Netflix documentary Big Mäck: Gangsters and Gold, which tells the story of Donald Stellwag - a man who was wrongfully imprisoned for a robbery he did not commit, based on little more than a misidentified ear. After nine years, he finally went free... but the story doesn't end there. They get into his post-prison life as a local celeb and low key influencer, and another robbery that he may actually have been involved in and gotten away with. RESOURCES: https://dmtalkies.com/big-mack-gangsters-and-gold-explained-2023-documentary-donald-stellwag/ Check out our latest promo codes here: https://betches.com/promos Learn more about your ad choices. Visit megaphone.fm/adchoices
Katie Sorensen: The Attempted Kidnapping That Wasn't
This week, Sara and Danny cover a recent news story about Katie Sorensen - an "aspiring" Bay Area momfluencer who falsely accused a couple of attempting to kidnap her children in a Michaels store. They get into her QAnon past, her racist profiling of the innocent couple, and the way her lies were unwoven in court. To wrap up the show, Sara and Danny play a round of Can You Buy This Thing At Michaels? RESOURCES: https://www.yahoo.com/news/mom-influencer-convicted-lying-kids-103428492.html https://www.usatoday.com/story/news/nation/2023/04/29/instagram-katie-sorensen-convicted-false-crime-reporting/11766191002/ https://da.sonomacounty.ca.gov/woman-convicted-of-knowingly-making-a-false-report-of-attempted-kidnap https://s3.documentcloud.org/documents/23792239/sorensen-peoples-motion-in-opposition.pdf Learn more about your ad choices. Visit megaphone.fm/adchoices
Utah "Grief Author" Kouri Richins, George Santos AKA SCAMtos, And More Headlines
Sara and Danny are back with some stories from recent headlines. First up is Utah mother and wife Kouri Richins, who wrote a children's book about grief after her husband died... only to then be revealed as her husband's killer. Next, from Sara's own home town, it's the House of Representative's most absurd scammer, George Santos. And finally, checking in yet again on Elizabeth "Liz" Holmes. RESOURCES: https://abcnews.go.com/US/woman-wrote-book-grief-husbands-death-accused-murder/story?id=99199204 https://www.amazon.com/Are-you-me-Kouri-Richins/dp/B0BYBNCZ2K https://www.justice.gov/usao-edny/pr/congressman-george-santos-charged-fraud-money-laundering-theft-public-funds-and-false https://nymag.com/intelligencer/2023/05/the-everything-guide-to-george-santoss-lies.html https://www.nytimes.com/2023/05/07/business/elizabeth-holmes-theranos-interview.html Learn more about your ad choices. Visit megaphone.fm/adchoices
Our Reviews
Love
Love you guys so much. The content and commentary is spot on. I love crime but I neeeed the comedy mixed in because I'm a Scorpio and my only sense of humor is dark.
Like catching up with friends
Every Monday I listen to NATCP and I feel like I am catching up with friends talking about crime and conspiracies over coffee.
LOVE THEM
It's —-not another—- true crime podcast! It's not the same as others (which I also like). This is TRULY like doing a rundown of a case with your friends sitting around. The hosts are great and hilarious! The fan base is as well.
Our hosts cut the BS and have unfiltered conversations about real-life sh*t that will make your group chat say, "That's so us." Whether you're commuting to work or looking to laugh (instead of cry) in the shower, we've got a podcast that will become a part of your daily rotation. Go ahead, explore our slate below and IDK, maybe write us a glowing review if you'd like. (It's not weird, we promise.)
View Promo Codes