Go back
Not Another True Crime
Betches Media presents a podcast for people who love all types of sketchy things—from cults to conspiracy theories to, of course, crime—with a healthy dose of irreverent humor. Each week, Sara Levine and Danny Murphy give the lowdown on one morbidly fascinating topic. They'll present the facts of each case, punctuated with jokes and side tangents, along with their own personal theories. For more things true crime, follow us on Instagram @natcpod.
View Promo Codes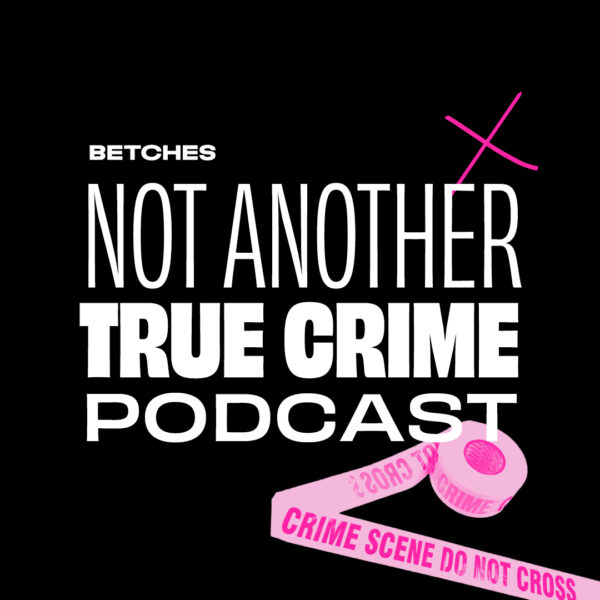 Latest Episodes
Our Hosts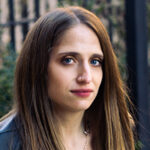 Sara Levine
Sara Levine is the co-host of Not Another True Crime Podcast. Her hobbies are whichever season of Real Housewives she's watching.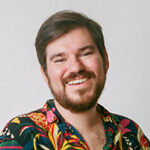 Danny Murphy
Danny Murphy is a comedian and coffee drinker who hosts Not Another True Crime Podcast for Betches. He also can be heard every Wednesday as the resident pop culture host on Sirius XM's Bennington and is the host/creator of the digital series Venti Vents: where caffeinating meets complaining.
Where to Start
The Disappearance Of Lynette Dawson
Sara and Danny are back to cover the case of Chris Dawson, an Australian rugby league footballer whose wife, Lynette Dawson, mysteriously disappeared from their family home. They go all the way back to the beginning of their relationship in Australia and set the scene before her disappearance, which included infidelity on Chris's part and reports of abuse. After that they get into the investigation that followed it which spanned decades, and which eventually came to a verdict a few weeks ago.  RESOURCES https://www.cnn.com/2022/08/30/australia/australia-chris-dawson-wife-murder-verdict-intl-hnk https://www.theguardian.com/australia-news/2022/sep/03/she-felt-she-could-trust-him-chris-dawson-trial-lays-bare-his-chilling-pursuit-of-teen-girl https://www.nytimes.com/2018/12/05/world/australia/chris-dawson-arrest-teachers-pet.html The Teacher's Pet https://www.abc.net.au/news/2022-09-05/lyn-dawsons-family-will-never-forgive-chris-dawson-over-murder/101391012 Learn more about your ad choices. Visit megaphone.fm/adchoices
Is OneTaste A Sex Cult?
This week, Sara and Danny cover OneTaste, an organization founded around their belief in the power of OM or orgasmic meditation. They dig into the group's controversial operations that caused an FBI investigation, which included reports of sex trafficking, prostitution, and manipulation all under the guise of sexual freedom and empowerment. They also talk about the organization's similarity to MLM's and how it took advantage of its clients and employees and left many in serious debt. RESOURCES: https://www.bloomberg.com/news/features/2018-06-18/the-dark-side-of-onetaste-the-orgasmic-meditation-company https://www.lamag.com/culturefiles/inside-hollywoods-orgasm-cult/ Learn more about your ad choices. Visit megaphone.fm/adchoices
Murder Of Burt Templet | I Just Killed My Dad Documentary Review
Sara and Danny are back to breakdown the story of the murder of Burt Templet, as well as the recent Netflix documentary on the case. They kick off the episode with some context on the circumstances of the murder before diving in to the events of the night. They also cover the aftermath of the murder, and the twist that made it all the more interesting. To wrap things off, they give their thoughts on the documentary itself. Be sure to follow @notanothertruecrime to stay up to date with true crime news and suggest new cases to cover on the pod! Learn more about your ad choices. Visit megaphone.fm/adchoices
Our Reviews
Love
Love you guys so much. The content and commentary is spot on. I love crime but I neeeed the comedy mixed in because I'm a Scorpio and my only sense of humor is dark.
Like catching up with friends
Every Monday I listen to NATCP and I feel like I am catching up with friends talking about crime and conspiracies over coffee.
LOVE THEM
It's —-not another—- true crime podcast! It's not the same as others (which I also like). This is TRULY like doing a rundown of a case with your friends sitting around. The hosts are great and hilarious! The fan base is as well.