Go back
Not Another True Crime
Betches Media presents a podcast for people who love all types of sketchy things—from cults to conspiracy theories to, of course, crime—with a healthy dose of irreverent humor. Each week, Sara Levine and Danny Murphy give the lowdown on one morbidly fascinating topic. They'll present the facts of each case, punctuated with jokes and side tangents, along with their own personal theories. For more things true crime, follow us on Instagram @natcpod.
View Promo Codes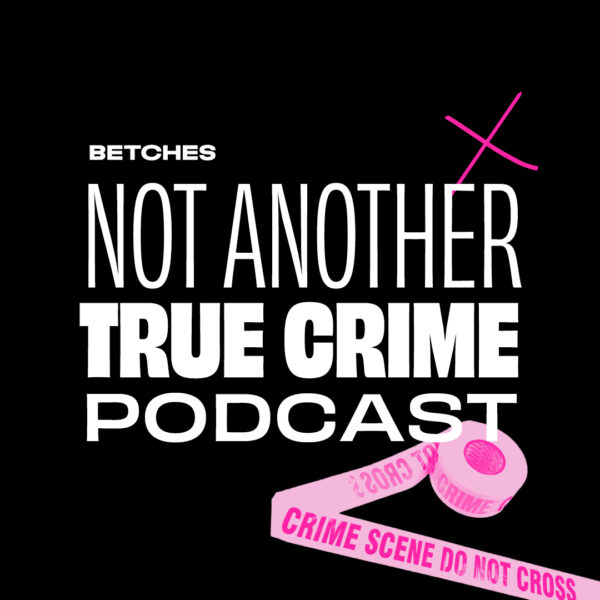 Latest Episodes
Our Hosts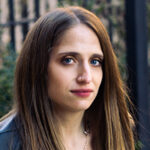 Sara Levine
Sara Levine is the co-host of Not Another True Crime Podcast. Her hobbies are whichever season of Real Housewives she's watching.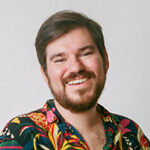 Danny Murphy
Danny Murphy is a comedian and coffee drinker who hosts Not Another True Crime Podcast for Betches. He also can be heard every Wednesday as the resident pop culture host on Sirius XM's Bennington and is the host/creator of the digital series Venti Vents: where caffeinating meets complaining.
Where to Start
The Ozy Media Scandal
This week, Sara and Danny kick off the episode with a quick update on the Murdaugh trial(updates are moving quick, make sure to follow @notanothertruecrime to stay up to date,) before diving into the main story of the week: the Ozy Media Scandal. They give an overview of the media outlet and the general gist of their operations before diving right into the details of the scanda, which included fake interviews, fasified metrics, and fabricated stories. They also zero in on the main person implicated in all of this: CEO Carlos Watson who was at the heart of all their shady dealings. They round it all out with the precitipous fall of the organization and the consequences of the widespread fraud. RESOURCES: https://www.justice.gov/usao-edny/pr/ozy-media-and-its-founder-carlos-watson-indicted-years-long-multi-million-dollar-fraud https://www.nytimes.com/2021/09/26/business/media/ozy-media-goldman-sachs.html https://www.marketingbrew.com/stories/2023/02/14/ozy-is-looking-for-advertisers-to-sponsor-ozy-fest-a-two-day-event-in-miami https://www.semafor.com/article/02/08/2023/media-company-ozy-is-attempting-a-comeback Learn more about your ad choices. Visit megaphone.fm/adchoices
The Death Of William Desmond Taylor Ft. Aly Michalka of Aly & AJ
This week, Sara and Danny are joined by Aly Michalka from Aly & AJ to spend a bit of time talking about true crime! They kick things off discussing the recent release from prison of Charles Sobhraj (popularized by the Netflix series "The Serpent"), and the questionable reason behind the decision. Then, they dig into the main topic of the episode, the unsolved murder of Hollywood director William Desmond Taylor in 1922. They start off with some background info on Desmond Taylor and his immigration to the US, and how he began his career in Hollywood after a winding path through Northern America. Then, they cover the circumstances of his murder, and the long list of suspects that have been investigated throughout the years. Make sure to check out Aly & AJ's newest album "With Love From" when it comes out March 15th! Learn more about your ad choices. Visit megaphone.fm/adchoices
The Charlatan of the Ozarks
Sara and Danny cover the story of Norman Baker, the magician who later claimed to have the cure for cancer. They start off by exploring his background as a vaudeville performer, inventor, and tramp machinist (yes, that's a real profession). They talk about his time as the original Joe Rogan hosting his own radio broadcasting show called KTNT "Know The Naked Truth" - if only he was born 98 years later. Finally they chat about how he secured fame as well as state and federal prison terms by promoting a supposed cure for cancer. Learn more about your ad choices. Visit megaphone.fm/adchoices
Our Reviews
Love
Love you guys so much. The content and commentary is spot on. I love crime but I neeeed the comedy mixed in because I'm a Scorpio and my only sense of humor is dark.
Like catching up with friends
Every Monday I listen to NATCP and I feel like I am catching up with friends talking about crime and conspiracies over coffee.
LOVE THEM
It's —-not another—- true crime podcast! It's not the same as others (which I also like). This is TRULY like doing a rundown of a case with your friends sitting around. The hosts are great and hilarious! The fan base is as well.