Go back
Morning Announcements
Morning Announcements is a daily show brought to you by the Betches Sup, here to help you make sense of the world in the wake of 2020's chaos. Every morning, Betches co-founder and host Sami Sage gives you quick daily updates with the most important info you need to know about politics and current events.
View Promo Codes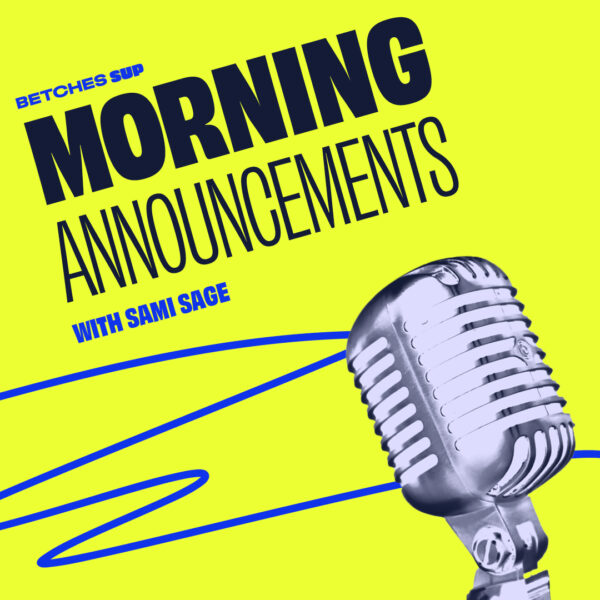 Latest Episodes
Our Hosts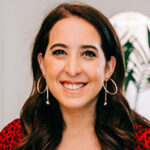 Sami Sage
Sami Sage is a cofounder and Chief Creative Officer at Betches. She's the host of the @Betches, Betches Sup, Morning Announcements, and Diet Starts Tomorrow podcasts and in her spare time likes to scroll on her phone and stare at her dogs, Bruce Bader Ginsburg and Larry David.
Where to Start
Monday, October 18th, 2021
We got a short news day. First, we have an IATSE strike update, before revisiting a horrific story that broke late last week. Finally, former president Bill Clinton was discharged from the hospital yesterday. Resources/Articles mentioned in this episode: Deadline: "Hollywood Strike Averted As IATSE & AMPTP Agree On New Film & TV Contract; Read Details Of Deal" NBC News: "Southlake school leader tells teachers to balance Holocaust books with 'opposing' views" Washington Post: "Former president Bill Clinton discharged from hospital after treatment for infection"
Friday, October 15th, 2021
We're starting today's episode with our newest segment: Democracy Watch. Yesterday, the FDA advisory committee officially recommended Moderna booster shots for people ages 65 and older, as well as younger adults who are at high risk. Then, we move to some economic stories, the supply chain, before ending with our final headline about Robert Durst. Resources/Articles mentioned in this episode: AP News: "Jan. 6 panel moves against Bannon, sets contempt vote" NPR: "Experts recommend that FDA should authorize Moderna COVID vaccine booster" NY Times: "Social Security Benefits to Rise 5.9% in 2022, Most in Four Decades" NY Times: "Biden Announces Measures at Major Ports to Battle Supply Chain Woes" Washington Post: "Inflation climbs 5.4 percent in September as delta variant hurts recovery, supply chains"
Thursday, October 14th, 2021
We start with a new study about booster vaccines from the National Institute of Health. On Tuesday, the FDA authorized the first ever e-cigarette. Meanwhile, the chair of the Senate Homeland Security, senator Gary Peters has asked TikTok to provide information on its policies surrounding violent and extremist content. Next, we move to our new and exciting segment, Democracy Watch. To close, we end with Homeland Security Secretary Alejandro Mayorkas' memo ordering U.S. Immigration and Customs Enforcement to stop mass worksite raids. Plus, we have an update on the potential strike by IATSE. Resources/Articles mentioned in this episode: CNN: "FDA to take up Moderna, J&J Covid-19 booster questions this week" AP News: "FDA authorizes first e-cigarette, cites benefit for smokers" CNN: "Senate Homeland Security chair asks TikTok for policies on extremist content" Mother Jones: "Texas Republicans Are Pulling Out All the Stops to Dilute the Voting Power of People of Color" Washington Post: "2020 Census may have undercounted Black Americans, new analyses say" Hollywood Reporter: "IATSE Sets Oct. 18 Strike Date if Contract Talks Aren't Resolved"
Our Reviews
Best way to start my day!
I listen to this podcast first thing every morning and love it! It's the perfect thing to start my day with and it gives a great rundown of the news without being overly dense or hard to follow.
Easy breezy and smart
I love getting a quick hit of news each day. Sami is smart speedy and informative. So glad I can become more informed without listening to news all day.
Instantly part of my routine
Love the quick headlines, witty commentary, and upbeat music. I'm a fan of all things Betches and this latest pod really delivers. It's the perfect companion to the Sup.