Go back
Morning Announcements
Morning Announcements is a daily show brought to you by the Betches Sup, here to help you make sense of the world in the wake of 2020's chaos. Every morning, Betches co-founder and host Sami Sage gives you quick daily updates with the most important info you need to know about politics and current events.
View Promo Codes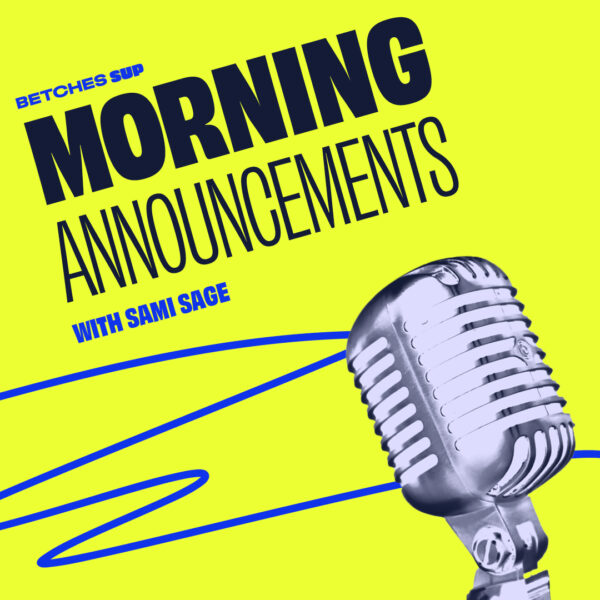 Latest Episodes
Our Hosts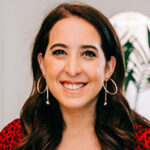 Sami Sage
Sami Sage is a cofounder and Chief Creative Officer at Betches. She's the host of the @ Betches, Betches Sup and Morning Announcements podcasts and in her spare time likes to scroll on her phone and stare at her dogs, Bruce Bader Ginsburg and Larry David.
Where to Start
Tuesday, May 17th, 2022
Today, we start with McDonalds announcing that they are pulling out of Russia, and Sweden announcing that they are pulling out of 200 years of neutrality. Meanwhile, a new poll reveals a startling set of beliefs about immigrants replacing American voters, and a solution has been found to the baby formula shortage. Finally, the largest wildfire in New Mexico state history continues raging. Resources/Articles mentioned this episode: CNN: McDonald's is leaving Russia altogether  NY Times: Finland and Sweden Move Toward NATO Membership. But What About Ukraine?  AP: 1 in 3 fears immigrants influence US elections: AP-NORC poll CNN: Abbott agrees to consent decree with FDA, could restart plant within 2 weeks, pending court approval  Axios: New Mexico Calf Canyon Fire becomes largest in state history
Monday, May 16th, 2022
The week starts with a tragic mass shooting out of Buffalo, New York. Then, Finland and Sweden move closer to joining NATO as Russia responds, the Texas power grid is failing again, and the White House is getting a new press secretary. Finally, in some good news, Australian researchers made a breakthrough in identifying the root cause of sudden infant death syndrome. Resources/Articles mentioned this episode: AP: Buffalo shooter targeted Black neighborhood, officials say  Reuters: Russia's Inter RAO to halt power exports to Finland due lack of payment  Austin American-Statesman: ERCOT urges Texans to cut back on power usage over weekend Business Insider: Jen Psaki leaves the White House after holding 224 briefings — more than all of Trump's press secretaries combined  Biospace: Researchers Pinpoint Reason Infants Die From SIDS
Friday, May 13, 2022
Today, we start with Russia responding to Finland's NATO plan, Hungary's prime minister refusing to ban imports of Russian oil, an update on the nationwide shortage of baby formula, and North Korea's nationwide lockdown. Finally, we end the week with a New York judge ordering Donald Trump to pay 110 thousand dollars in contempt fees. Resources/Articles mentioned this episode: WaPo: Russia responds to Finland's NATO plan with threats of retaliation NPR: One man stands between Europe and a ban on Russian oil: Hungary's Viktor Orban AP News: Parents swap, sell baby formula as Biden focuses on shortage AP News: North Korea confirms 1st COVID outbreak, Kim orders lockdown Axios: New York judge orders Trump to pay $110,000 in civil contempt fines
Our Reviews
Best way to start my day!
I listen to this podcast first thing every morning and love it! It's the perfect thing to start my day with and it gives a great rundown of the news without being overly dense or hard to follow.
Easy breezy and smart
I love getting a quick hit of news each day. Sami is smart speedy and informative. So glad I can become more informed without listening to news all day.
Instantly part of my routine
Love the quick headlines, witty commentary, and upbeat music. I'm a fan of all things Betches and this latest pod really delivers. It's the perfect companion to the Sup.