Go back
Diet Starts Tomorrow
Welcome to Diet Starts Tomorrow, a podcast hosted by Betches co-founder Aleen Dreksler, featuring all things wellness, body image, mental health, nutrition and fitness from the no-bullsh*t perspective of people who totally understand the struggle. In a world where "wellness" looks perfect on Instagram but feels anything but in real life, this podcast explores the psychological and emotional side of health and wellbeing as a whole. Listen as we figure out what it means to achieve balance and live healthfully while also enjoying life, featuring our own experience with weight loss (and gain), staying active when it's literally the last thing you want to do, and how to *actually* like your body. Gasp. No matter your mindset, DST is always with you through thicc and thin. For more DST, follow us on Instagram @dietstartstomorrow.
View Promo Codes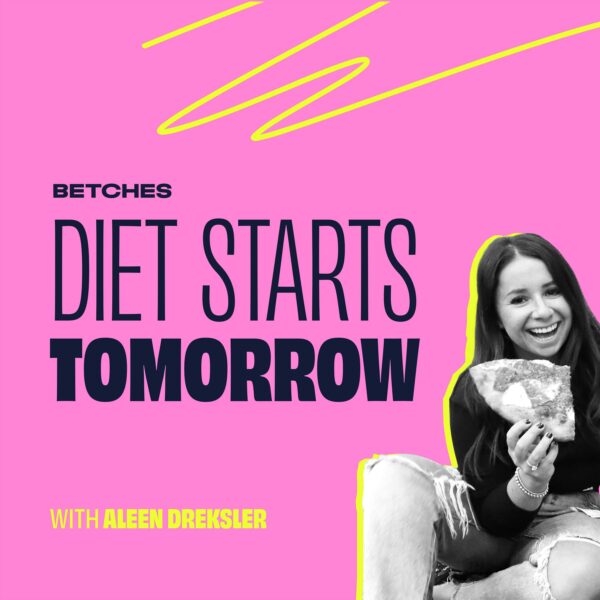 Latest Episodes
Our Hosts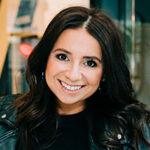 Aleen Dreksler
Aleen Dreksler is a cofounder and Chief Executive Officer at Betches. She hosts the @Betches, Diet Starts Tomorrow, and Betches Moms podcasts.
Where to Start
Stop Wasting Your Time With So Much Cardio Ft. Megan Roup
Celebrity Trainer and Founder of The Sculpt Society, Megan Roup, joins Aleen to talk about all the sh*t we're doing wrong in our virtual workouts. To start it off, Megan shares her background in fitness and what brought her to found TSS in 2017. Megan then shares what TSS is all about and how her goal is to empower women through movement as a lifestyle rather than just something we do to lose weight. Next, Megan shares her secret sauce to movement and why her approach is different from the others we've talked about on DST. Megan then walks Aleen through the most common mistakes she sees people make on workout moves and the reason why all of us (most likely) are experiencing lower back pain. To wrap up, Aleen asks Megan some questions submitted by DST'ers and Megan gives us some tips for bettering our relationship with working out. Megan is also offering DSTers to try TSS with a 7 day free trial and 25% off your first month with the code DST25! Learn more about your ad choices. Visit megaphone.fm/adchoices
Reality TV Shows Are Scared Of Having Fat Contestants Ft. Dylan Hafer
Aleen is joined by Dylan Hafer, Pop Culture Enthusiast, the brains behind @bravobybetches and the host of the Mention It All podcast. Dylan shares his DSTW about making sure he's stocked up with groceries, Aleen shares hers about pushing herself in the mornings and then they read a listener submitted a win about making the most of a pandemic-hobby. Next, they talk about the articles swirling around about the lack of body diversity in reality TV shows like Love is Blind, Love Island, the Bachelor/Bachelorette and so many more. Aleen gives the rundown on Vanessa Lachey's viral comments about the lack of body diversity on Love is Blind and they share their thoughts on the *absurd* comments. Next, they share their hot takes about other dating reality shows like Too Hot To Handle, The Bachelor, and Love Island's lack of body diversity and why they think that is. They then discuss how fan communities from these shows are urging shows to make the necessary changes to be more inclusive. To wrap up, they chat about how these types of topics have been reflected on The Real Housewives and how they think the industry can make small steps to change. Learn more about your ad choices. Visit megaphone.fm/adchoices
Can Color Therapy Help You Improve Your Life? Ft. Walaa
This week, Aleen talks with Walaa (@walaa.colorways), a certified color therapist, energy alchemist, interior designer and the author of the book "Heal Yourself with Color". To start off, Walaa shares with Aleen how color gave her purpose during a dark time in her life. She then breaks down what color therapy really is (it may even help you become a better version of yourself). Aleen then asks Walaa to share the meanings behind our most and least fav colors and what each color represents. Next, Aleen asks Walaa to share her thoughts on the latest *neutrals only* trend, and Walaa explains why she thinks it's not worth the hype. Next, Walaa walks us through which colors to stay away from when you're trying to manifest different things in life, and the importance of color within interior design. To wrap up, Walaa explains what someone can expect when working with a color therapist.
Our Reviews
margaretfent
Listening to Sami and Aleen is like talking with old friends. They're super relatable and discuss subjects related to diet and wellness that I've had my own thoughts/questions about… I feel like my mindset around diet culture has grown and matured with them through the years. You guys are the best!
BowieBassett
Thank you Sami and Aleen for your vulnerability in sharing on DST. Appreciate being part [of] your journey with intuitive eating. It's very relatable and helps me get in touch with my own feelings about diet culture and other anxieties that I feel. Feels like I'm talking to two good friends!
fishergurl17
I never thought I would come close to being on this journey of having a healthy relationship with food and my body- literally so thankful for what both Aleen and Sami bring to this anti-diet table!! Thank you ladies keep doing you!!