Go back
Diet Starts Tomorrow
Welcome to Diet Starts Tomorrow, a podcast hosted by Betches co-founder Aleen Dreksler, featuring all things wellness, body image, mental health, nutrition and fitness from the no-bullsh*t perspective of people who totally understand the struggle. In a world where "wellness" looks perfect on Instagram but feels anything but in real life, this podcast explores the psychological and emotional side of health and wellbeing as a whole. Listen as we figure out what it means to achieve balance and live healthfully while also enjoying life, featuring our own experience with weight loss (and gain), staying active when it's literally the last thing you want to do, and how to *actually* like your body. Gasp. No matter your mindset, DST is always with you through thicc and thin. For more DST, follow us on Instagram @dietstartstomorrow.
View Promo Codes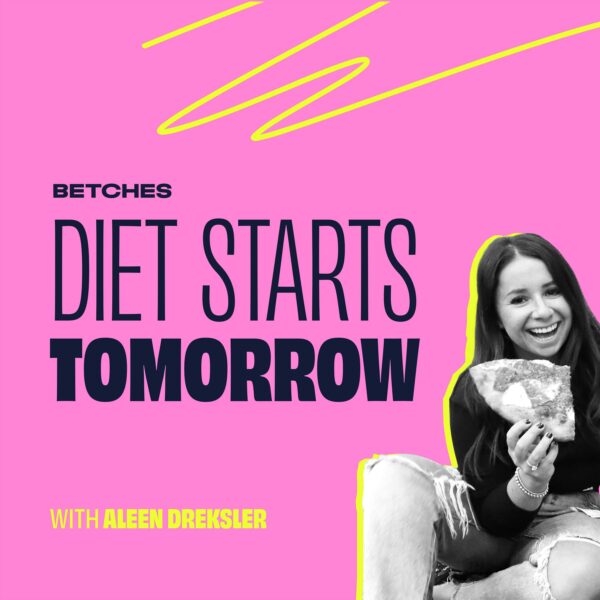 Latest Episodes
Our Hosts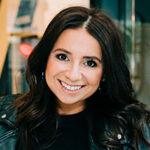 Aleen Dreksler
Aleen Dreksler is a cofounder and Chief Executive Officer at Betches. She hosts the @Betches, Diet Starts Tomorrow, and Betches Moms podcasts.
Where to Start
Is Jared The Healthiest Person Alive? ft. Jared Freid
The one and only Jared Freid is back. Warning: he goes into full detail about an incredible meal he had recently, so you will probably leave this episode hungry. To kick it off, Jared asks Aleen why he's never been invited to her pool, and then she quickly takes back that invite once he admits that he pees in pools. After a convo about Jared's v interesting bathing suit purchase, they jump into their DST Wins of the week. Jared shares his about not over-indulging and gives us a play-by-play of what was included in his order of "chicken fingers, fries and onion rings." Aleen then shares her win about her new mileage, which gives them a genius new app idea. Next, they read a listener DST Win coming from the burrito betch and Aleen switches gears to read the Dear DST of the week, which is all about figuring out your workout routine. Jared shares his latest workout routine (thanks to @forzag) and Aleen takes notes on Jared's tips for changing your attitude up towards your workouts. Finally, Jared sings a jingle and plugs what's to come. Learn more about your ad choices. Visit megaphone.fm/adchoices
Butter Boards? We've Gone Too Far Ft. Jared Freid
Aleen is back with everyone's fav comedian and lover of food, Jared Freid! The episode starts with Jared showing off the many hats he wears (literally) — by pulling out his Board Lord crown and the latest addition to his collection, a cheese hat. Jared breaks down why he's the self-proclaimed Board Lord, and shares his thoughts on the latest trend: butter boards. Next, Aleen asks Jared about dating and eating — how's it all going? Long story short, it's a struggle, but at least he has a new go-to first date shirt. Aleen shares her go-to shirt too, and then admits to wearing Abercrombie. Is it ok to like Abercrombie again? Finally, Jared shares his burnout level since the last time he was on, and he actually has a v exciting project coming up. Tune in to be the first to know. Learn more about your ad choices. Visit megaphone.fm/adchoices
I Just Don't Have Time To Meal Prep And Other RTO Struggles
For this week's DST Thursday, Aleen is back and riding solo! To kick off, she answers a bunch of burning listener questions – covering everything from: the founder's trip she took with Sami and Jordana to her postpartum body image, to her pet peeves of diet culture. During the Q&A, Aleen shares her DST Win of the week, which has to do with getting some much needed outdoorsy time. She then reads the Dear DST email of the week, where a listener is asking Aleen for advice on how to handle going back to the office and being surrounded by unhealthy, but *free food*. Aleen gives the listener her advice on how she handles these types of situations and gives us her tips on how to best prepare for those potentially stressful office lunches. Learn more about your ad choices. Visit megaphone.fm/adchoices
Our Reviews
margaretfent
Listening to Sami and Aleen is like talking with old friends. They're super relatable and discuss subjects related to diet and wellness that I've had my own thoughts/questions about… I feel like my mindset around diet culture has grown and matured with them through the years. You guys are the best!
BowieBassett
Thank you Sami and Aleen for your vulnerability in sharing on DST. Appreciate being part [of] your journey with intuitive eating. It's very relatable and helps me get in touch with my own feelings about diet culture and other anxieties that I feel. Feels like I'm talking to two good friends!
fishergurl17
I never thought I would come close to being on this journey of having a healthy relationship with food and my body- literally so thankful for what both Aleen and Sami bring to this anti-diet table!! Thank you ladies keep doing you!!