Go back
Diet Starts Tomorrow
Welcome to Diet Starts Tomorrow, a podcast hosted by Betches co-founders Aleen Dreksler and Sami Sage, featuring all things wellness, weight loss, mental health, and fitness from the no-bullsh*t perspective of real women who understand the struggle. In a world where "wellness" looks perfect on Instagram but feels anything but in real life, this podcast explores the psychological and emotional side of wellbeing as a whole. Listen as they take you on a wellness journey where they discuss their own experiences with weight loss, which fitness routines are actually attainable for the working Betch, staying healthy while still having fun, and how to handle weekend socializing when your friends are forcing you to binge drink and throw caution to the wind. For more DST, follow us on Instagram @dietstartstomorrow.
View Promo Codes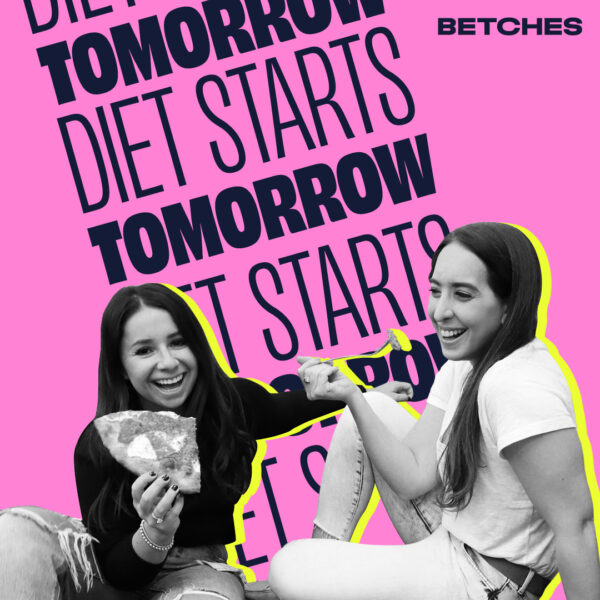 Latest Episodes
Our Hosts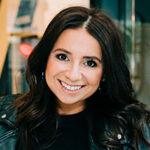 Aleen Dreksler
Aleen Dreksler is a cofounder and Chief Executive Officer at Betches. She hosts the @Betches, Diet Starts Tomorrow, and Betches Moms podcasts.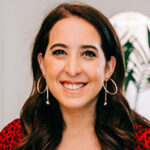 Sami Sage
Sami Sage is a cofounder and Chief Creative Officer at Betches. She's the host of the @Betches, Betches Sup, Morning Announcements, and Diet Starts Tomorrow podcasts and in her spare time likes to scroll on her phone and stare at her dogs, Bruce Bader Ginsburg and Larry David.
Where to Start
How to Become Your Most Confident Self Ft. Serena Kerrigan
Today Sami is joined by the one, the only, the self-styled Queen of Confidence, content creator Serena F*cking Kerrigan—or SFK for short. They start off by chatting about the ultimate act of self love (spoiler: it's self pleasure), which inspired Serena's new card game. SFK then divulges why she had to start an OnlyFans to avoid getting shadowbanned—tea!—before the conversation shifts towards Serena's speciality, confidence. From feeling insecure about weight to the importance of using that exact verb "feeling," instead of "I am," they get into the nitty gritty nature of confidence with all its ups and downs. Finally, Sami and Serena delve into changing your frame of thought with direct tips on how to become your most confident, sexy self.
Should I Take Sides In The Thanksgiving Family Drama?
Sami starts off today's Thanksgiving episode of Dear DST by sharing her own holiday plans—including making her first ever turkey—and getting into the struggles that come along with these kinds of family gatherings. Then, Sami reads a listener's Non Scale Win about dropping those self-created food "rules" and buying herself not one, but two pumpkin pies—how good does that sound?! Sami then shares a NSW of her own, and reflects on a recent DST: Back for Seconds episode about living with grief. Finally, we close the episode with a Dear DST email about navigating the all too familiar Thanksgiving family drama. Sami responds to the questions we all want to know—are you obligated to take sides? And is it possible to avoid a family fall-out?
How To Shop For Your Body Type Ft. Katie Sturino
Sami is joined by a fan favorite, the founder of Megababe and author of Body Talk, Katie Sturino. They start by talking about influences on body image during our formative years (we're looking at you Gwyneth). Then they dive into a conversation about shopping for all body types, including actual brand recommendations if you're looking for extended sizing options. They talk about the line between focusing on healthy choices for your body, and the looming influence of diet culture. Sami tells us what led to her shift in diet thinking before and after her wedding last year, and they discuss the threat of treating your wedding photos as a benchmark. Finally, they close things with a playbook for changing your attitude toward negative body thoughts and finding confidence in yourself.
Our Reviews
margaretfent
Listening to Sami and Aleen is like talking with old friends. They're super relatable and discuss subjects related to diet and wellness that I've had my own thoughts/questions about… I feel like my mindset around diet culture has grown and matured with them through the years. You guys are the best!
BowieBassett
Thank you Sami and Aleen for your vulnerability in sharing on DST. Appreciate being part [of] your journey with intuitive eating. It's very relatable and helps me get in touch with my own feelings about diet culture and other anxieties that I feel. Feels like I'm talking to two good friends!
fishergurl17
I never thought I would come close to being on this journey of having a healthy relationship with food and my body- literally so thankful for what both Aleen and Sami bring to this anti-diet table!! Thank you ladies keep doing you!!