Go back
Diet Starts Tomorrow
Welcome to Diet Starts Tomorrow, a podcast hosted by Betches co-founder Aleen Dreksler, featuring all things wellness, body image, mental health, nutrition and fitness from the no-bullsh*t perspective of people who totally understand the struggle. In a world where "wellness" looks perfect on Instagram but feels anything but in real life, this podcast explores the psychological and emotional side of health and wellbeing as a whole. Listen as we figure out what it means to achieve balance and live healthfully while also enjoying life, featuring our own experience with weight loss (and gain), staying active when it's literally the last thing you want to do, and how to *actually* like your body. Gasp. No matter your mindset, DST is always with you through thicc and thin. For more DST, follow us on Instagram @dietstartstomorrow.
View Promo Codes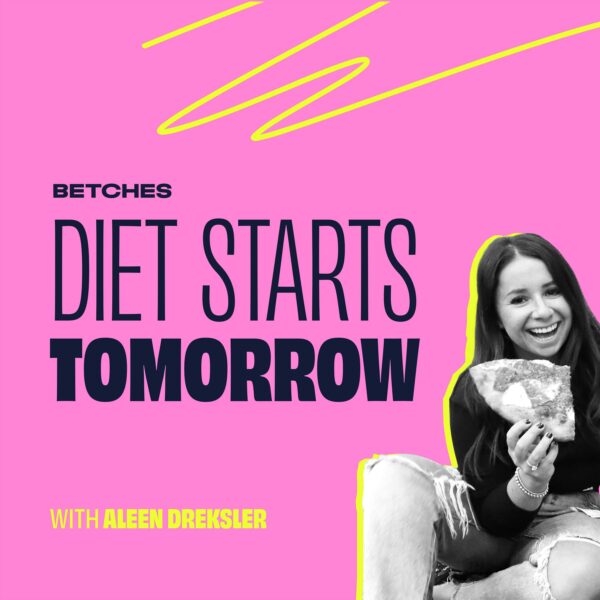 Latest Episodes
Our Hosts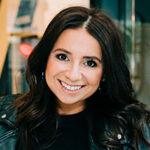 Aleen Dreksler
Aleen Dreksler is a cofounder and Chief Executive Officer at Betches. She hosts the @Betches, Diet Starts Tomorrow, and Betches Moms podcasts.
Where to Start
A Picture Is Not Worth A Thousand Bad Thoughts Ft. Alex Light
Aleen is joined by Alex Light (@alexlight_ldn), a London based, body confidence and self-acceptance influencer and the author of the new book: "You Are Not A Before Picture." The episode kicks off with Alex talking about how her account went from being a fashion blog to ultimately shifting her focus to body acceptance and fighting against toxic beauty standards. Alex then shares some of her personal struggles with different eating disorders and how she was able to get the help she needed. Next, she tells us more about her new book, which she calls the "Body Image Bible" (*adding to summer reading list*). Aleen then asks Alex to tell us some of the lightbulb moments that she's had about the toxic beauty standards that we're used to and they talk about some of Alex's viral posts dissecting these "standards". Alex then sheds light on her posts regarding camera angles and body dysmorphia in pictures. Finally, Alex shares how she's curated her feed for the ultimate positivity and how we need to be mindful of diet culture continuing to show up in our lives in new ways.
Even Models Get Their Inspo Off Instagram ft. Ella Halikas
This DST Thursday, Aleen is rejoined by Ella Halikas, who is a 2021 Sports Illustrated Swimsuit model, a world-class curve model and the self-proclaimed CEO of Confidence. The ep starts off with Aleen and Ella sharing their DST-Wins of the week. Aleen's is about starting a new habit and Ella's is a big moment in her career. Ella then breaks down how trying out for modeling gigs works, what alarming things she's been told during auditions and what she looks for in campaigns – especially as a curve model. Aleen then reads a listener DST-Win, which is about ignoring the body image stressors of summers and learning how to truly enjoy it. Next, Aleen reads the Dear DST of the week, where a listener asks advice on how to not compare herself to the other girls on a bachelorette trip. Ella just got back from a bachelorette, so she shares all of her tips. She then tells us some of her fav fellow curve influencers to follow for confidence/'fit inspo. The episode wraps up with more confidence tips and Ella shares how to always show up with your A-game no matter where you go. Don't forget to call into the DST hotline with all of your questions, stories and DST wins - 212-287-5650 or email them to [email protected]‬.
The Summer Of Confidence ft. Ella Halikas
Aleen is joined by Ella Halikas who is a 2021 Sports Illustrated Swimsuit model, a world-class curve model and the self-proclaimed CEO of Confidence. We kick off the episode by talking about some of Ella's hilarious TikToks, including her "alternate reality series" where she highlights body image imperfections with Victoria Garrick. Ella then shares how she went from being a small-town Cali native with big dreams of becoming a model to how she booked her first gig. She shares how her hard work and perseverance helped her dreams become a reality and that being rejected from jobs motivated her even more to succeed. She then gives us a BTS look of what it's like to be an SI swimsuit model, how she deals with turning off the negative thoughts in her head and how she deals with trolls. Next, Ella gives us tips on how to be more confident and reminds us that confidence is an internal strength that can be learned, even though it may not always come naturally. Ella then tells us all about her "Thick Girls Can Rock It Too" series where she recreates *out there* looks from celebs like Julia Fox. Finally, we wrap up by getting Aleen and Ella to confess some of their "weird" traits and then Ella shares an exciting announcement.
Our Reviews
margaretfent
Listening to Sami and Aleen is like talking with old friends. They're super relatable and discuss subjects related to diet and wellness that I've had my own thoughts/questions about… I feel like my mindset around diet culture has grown and matured with them through the years. You guys are the best!
BowieBassett
Thank you Sami and Aleen for your vulnerability in sharing on DST. Appreciate being part [of] your journey with intuitive eating. It's very relatable and helps me get in touch with my own feelings about diet culture and other anxieties that I feel. Feels like I'm talking to two good friends!
fishergurl17
I never thought I would come close to being on this journey of having a healthy relationship with food and my body- literally so thankful for what both Aleen and Sami bring to this anti-diet table!! Thank you ladies keep doing you!!