Go back
Diet Starts Tomorrow
Welcome to Diet Starts Tomorrow, a podcast hosted by Remy Kassimir and Emily Lubin. In a world where wellness can make you unwell and beauty standards feel anything but standard, Betches Media presents a podcast that digs into the emotional side of well-being. Listen as we shed our former beliefs that made us feel bad about ourselves — we're looking at you, toxic diet culture — and laugh while doing it. We're here to amuse your bouche. For more DST, follow us on Instagram @dietstartstomorrow.
View Promo Codes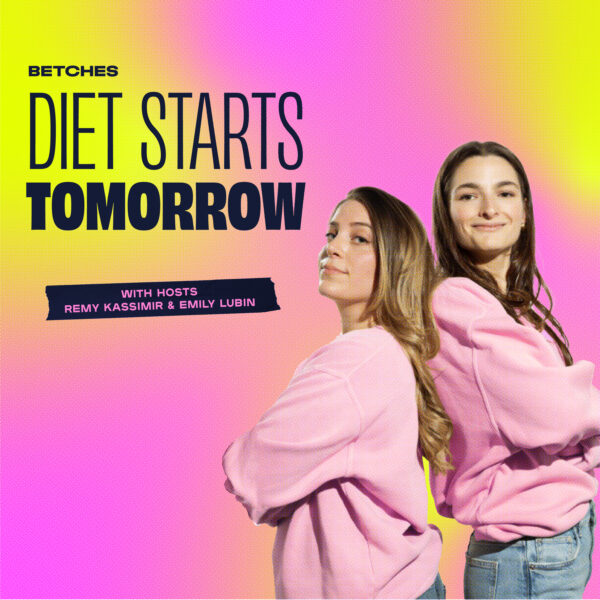 Latest Episodes
Our Hosts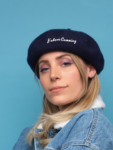 Remy Kassimir
Remy Kassimir is a stand up comedian, actor, and host of Betches Media's Diet Starts Tomorrow Podcast and the Cosmopolitan Sexcellence award winning comedy & sex podcast, "How C*m?" which she started in order to have her first orgasm (and has now inspired thousands of people globally to have their own!).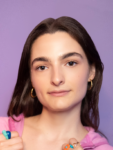 Emily Lubin
Emily Lubin is a comedian and podcaster living in New York City. She is the co-host of Diet Starts Tomorrow by Betches Media, as well as co-host of The Hot Mess Comedy Hour podcast, and host of her own podcast, RIP Diets. Emily is extremely passionate about anti-diet nutrition, body neutrality, and the fat acceptance movement.
Where to Start
Body Talk: Emily Shares Her Personal Journ'
TW: This episode discusses restrictive eating, weight loss, and eating disorders, including anorexia and bulimia. Now that we're all good friends here, Emily is getting personal about her body journey. She and Remy preface the episode by saying that their experiences might not be the same as everyone else's, and that recovery is a lifelong process. Then, Emily gets into her journ'. She shares how weight became a source of guilt in her life, and details how her family played a part, her experience with dieting, her time at fat camp, and how losing weight for her sister's wedding led to an eating disorder. There is of course the emotional side to this, and they touch on the (groundbreaking) realizations that confidence is different than self esteem, and that being sensitive is absolutely a strength. Emily then shares the final (albeit current) chapter of her body story—how she found intuitive eating and movement. She and Remy wrap up by chatting about bad body image days and read some *v helpful* listener-submitted experiences about getting through them. Check out our latest promo codes here: https://betches.com/promos Learn more about your ad choices. Visit megaphone.fm/adchoices
How Can I Actually Enjoy Thanksgiving?
Do you ever feel anxious around Thanksgiving? 'Cause, same. Remy and Emily get right to it and chat about all of the things, re: restriction around food, body image issues, difficult moments with family. They unpack the pressures surrounding the holiday, and Emily shares how she has changed her mindset to actually enjoy the day (remember to take it little by little). Then Remy asks the important q: what time do you have Thanksgiving? They get into lots of other listener-submitted Thanksgiving debates: How do you pronounce pecan pie? Is turkey actually good, or is it just a vehicle for gravy? They wrap up sharing some techniques for getting through the tough moments (aka when people make comments about what you're eating and get into heated political debates). What Remy's learned? It's usually best to make your point through tenderness and turkey. Check out our latest promo codes here: https://betches.com/promos Learn more about your ad choices. Visit megaphone.fm/adchoices
Welcome To The Fat Acceptance Movement Ft. Megan Ixim
Remy and Emily are joined by a v exciting guest today—fat activist and content creator, Megan Ixim. Emily tells Remy how they originally met (Megan dated one of Emily's friends), and how Emily remembers Megan as the first person to introduce her to the fat acceptance movement. But before Megan became a fat-positive activist, she was a 9-year-old girl doing Weight Watchers. Megan shares her whole backstory, including how she put in the work to not just feel neutral, but positive about herself. Throughout the episode they touch on it all: eating around others, how to get through bad body days (Megan's pro tip: dress up and go to Target), the Ella Halikas and Alexa Jay club incident, and the use of the word fat. Megan wraps up by detailing her experiences traveling as a fat person, unpacking how pretty privilege affects how she's treated, and overall sharing how yes, she is a fat person and yes, she's living her life. Check out our latest promo codes here: https://betches.com/promos Learn more about your ad choices. Visit megaphone.fm/adchoices
Our Reviews
margaretfent
Listening to Sami and Aleen is like talking with old friends. They're super relatable and discuss subjects related to diet and wellness that I've had my own thoughts/questions about… I feel like my mindset around diet culture has grown and matured with them through the years. You guys are the best!
BowieBassett
Thank you Sami and Aleen for your vulnerability in sharing on DST. Appreciate being part [of] your journey with intuitive eating. It's very relatable and helps me get in touch with my own feelings about diet culture and other anxieties that I feel. Feels like I'm talking to two good friends!
fishergurl17
I never thought I would come close to being on this journey of having a healthy relationship with food and my body- literally so thankful for what both Aleen and Sami bring to this anti-diet table!! Thank you ladies keep doing you!!