Go back
Diet Starts Tomorrow
Welcome to Diet Starts Tomorrow, a podcast hosted by Betches co-founder Aleen Dreksler, featuring all things wellness, body image, mental health, nutrition and fitness from the no-bullsh*t perspective of people who totally understand the struggle. In a world where "wellness" looks perfect on Instagram but feels anything but in real life, this podcast explores the psychological and emotional side of health and wellbeing as a whole. Listen as we figure out what it means to achieve balance and live healthfully while also enjoying life, featuring our own experience with weight loss (and gain), staying active when it's literally the last thing you want to do, and how to *actually* like your body. Gasp. No matter your mindset, DST is always with you through thicc and thin. For more DST, follow us on Instagram @dietstartstomorrow.
View Promo Codes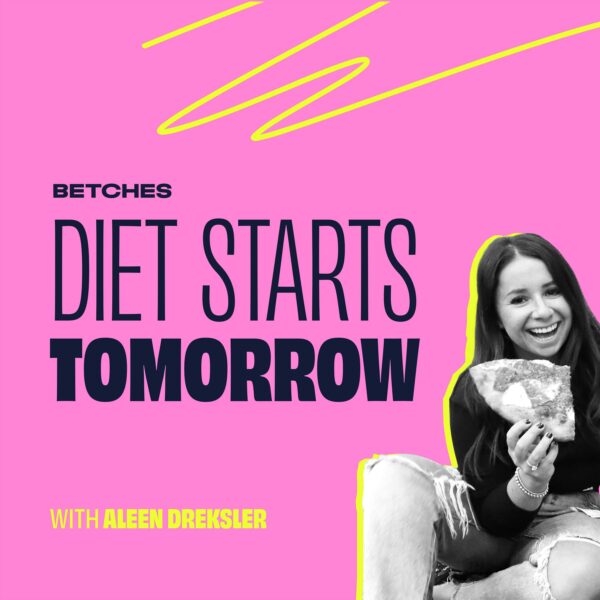 Latest Episodes
Our Hosts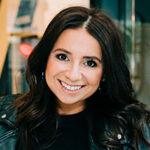 Aleen Dreksler
Aleen Dreksler is a cofounder and Chief Executive Officer at Betches. She hosts the @Betches, Diet Starts Tomorrow, and Betches Moms podcasts.
Where to Start
We All Judge People Ft. Jordan Syatt
Aleen is back with Celebrity Fitness Trainer Jordan Syatt for this week's Dear DST episode. We kick things off by sharing our Non-Scale Wins of the week and then read some listener emails. Both emails share a common (and very relatable) theme: body image. The first emailer is focused on their post-wedding body image, and the other on the body image of someone they're dating. Jordan shares that it's okay to value your health as one of the most important things in any relationship, and judgey-ness isn't all bad. I mean, we all judge people constantly, right? Right?!!
Low Intensity Cardio Can Be Just As Good As HIIT Ft. Jordan Syatt
Aleen is reunited with one of the most requested DST guests, celebrity trainer and lover of big salads, Jordan Syatt! They start by catching up on everything Jordan's been up to since he was last on the show in 2019 (where did time go?) including a big relationship change, a cross-country move, and a new fitness hobby. Then they talk about fitness best practices, wellness must-dos & don'ts, and a whole lot more. Plus, they discuss popular fitness myths & the truth behind them, including why Jordan thinks HIIT is not it and why low intensity cardio workouts are still super beneficial for your health. Finally, Aleen and Jordan answers some interesting listener-submitted questions and have a quick convo about Harry Potter.
The 4th Annual DST Resolutions Episode
Happy New Year! Sami and Aleen start the year with a brief reflection on 2021 before sharing a bittersweet announcement about the podcast, and discuss what's in store for DST this coming year. Then they react to the resolutions they set for 2021 - from finding new hobbies to starting a family, we listen to all the resolutions that they met (or more likely… didn't meet) throughout the year. Finally, they end the show by setting some 'loose commitments' for 2022, because let's be real: 'resolutions' is a strong word.
Our Reviews
margaretfent
Listening to Sami and Aleen is like talking with old friends. They're super relatable and discuss subjects related to diet and wellness that I've had my own thoughts/questions about… I feel like my mindset around diet culture has grown and matured with them through the years. You guys are the best!
BowieBassett
Thank you Sami and Aleen for your vulnerability in sharing on DST. Appreciate being part [of] your journey with intuitive eating. It's very relatable and helps me get in touch with my own feelings about diet culture and other anxieties that I feel. Feels like I'm talking to two good friends!
fishergurl17
I never thought I would come close to being on this journey of having a healthy relationship with food and my body- literally so thankful for what both Aleen and Sami bring to this anti-diet table!! Thank you ladies keep doing you!!