Go back
Diet Starts Tomorrow
Welcome to Diet Starts Tomorrow, a podcast hosted by Remy Kassimir and Emily Lubin. In a world where wellness can make you unwell and beauty standards feel anything but standard, Betches Media presents a podcast that digs into the emotional side of well-being. Listen as we shed our former beliefs that made us feel bad about ourselves — we're looking at you, toxic diet culture — and laugh while doing it. We're here to amuse your bouche. For more DST, follow us on Instagram @dietstartstomorrow.
View Promo Codes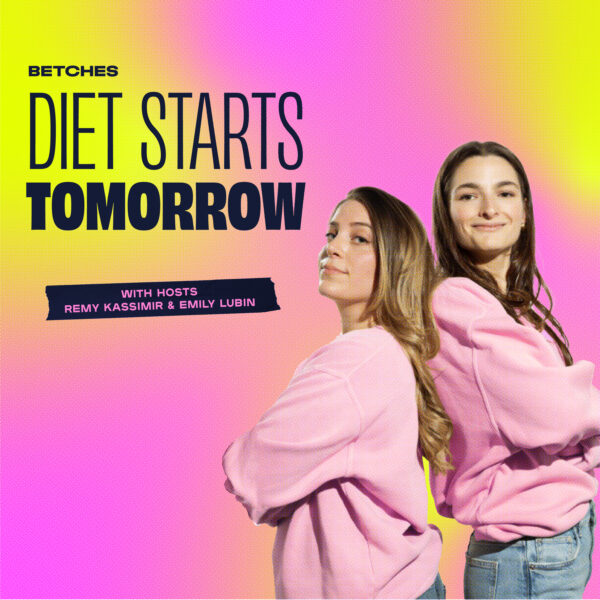 Latest Episodes
Our Hosts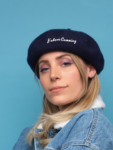 Remy Kassimir
Remy Kassimir is a stand up comedian, actor, and host of Betches Media's Diet Starts Tomorrow Podcast and the Cosmopolitan Sexcellence award winning comedy & sex podcast, "How C*m?" which she started in order to have her first orgasm (and has now inspired thousands of people globally to have their own!).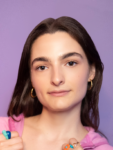 Emily Lubin
Emily Lubin is a comedian and podcaster living in New York City. She is the co-host of Diet Starts Tomorrow by Betches Media, as well as co-host of The Hot Mess Comedy Hour podcast, and host of her own podcast, RIP Diets. Emily is extremely passionate about anti-diet nutrition, body neutrality, and the fat acceptance movement.
Where to Start
Why Are Women Getting Body Shamed On Dating Apps?
What time is it? TikTopics time, obvi. Remy and Emily are debriefing some TikToks that cover it all—body image, dating, societal norms. First up is one woman's video about dating in a larger body. Remy wonders, do you have to present yourself so completely online, before someone can judge whether or not they'd date you? This leads into a walk down memory lane of Remy and Emily's dating stories' past (a trip to Florida and a matchmaker are involved). Then onto another video, all about the v problematic societal standards surrounding women's beauty and aging—lots to unpack. Get ready for a game-changing realization: the cast of "And Just Like That" are the same age as the cast of "The Golden Girls" when they were filming *gasps in shock*. Can Hollywood stop messing with our perception of age? Check out our latest promo codes here: https://betches.com/promos Learn more about your ad choices. Visit megaphone.fm/adchoices
Dressing For Your Body, Not Your Body Type
When you google "dressing for your body" a lot of different things pop up, most with the goal of looking "flattering." But wtf does "flattering" even mean? Remy and Emily unpack it all on today's episode, which is not about dressing for your body type, but dressing FOR your body (yes, there's a difference). They discuss a recent article about the workplace dress code post-Covid, which begs the question—what is considered distracting clothing, and why? This leads into a convo about personal uniforms, and Remy and Emily share their go-to looks. They wrap up unpacking the associations that come with the term "dressing for your body," before working through that oh-so-relatable feeling of thinking you "could never wear" certain clothes. Empire waists, anyone? Check out our latest promo codes here: https://betches.com/promos Learn more about your ad choices. Visit megaphone.fm/adchoices
Why Don't We Talk About Body Image In School?
Today's ep starts with Remy's fav platform—TikTok. She and Emily discuss some recent videos that Remy found, starting with one about the education of body image in schools (or realistically, the lack thereof). This leads into another video about how speaking negatively about your own body actually opens the door for others to doubt their bodies. Then onto yet another TikTok, which demonstrates a type of immersion therapy. Picture this: a woman is laying on the sidewalk with the purpose of getting weird looks. Remy and Emily unpack how this method could help work through insecurities, and Emily wonders—should she try it? They wrap up the Tik-talk with a vid about how Scott Disick made comments about Kourtney Kardashian's body when they were together (big yikes there), before getting into today's Dear DST. It's all about those uncomfortable experiences when family members comment on your body—even when it's supposed to be a compliment. Remy and Emily talk about the complex feelings that can arise. Check out our latest promo codes here: https://betches.com/promos Learn more about your ad choices. Visit megaphone.fm/adchoices
Our Reviews
margaretfent
Listening to Sami and Aleen is like talking with old friends. They're super relatable and discuss subjects related to diet and wellness that I've had my own thoughts/questions about… I feel like my mindset around diet culture has grown and matured with them through the years. You guys are the best!
BowieBassett
Thank you Sami and Aleen for your vulnerability in sharing on DST. Appreciate being part [of] your journey with intuitive eating. It's very relatable and helps me get in touch with my own feelings about diet culture and other anxieties that I feel. Feels like I'm talking to two good friends!
fishergurl17
I never thought I would come close to being on this journey of having a healthy relationship with food and my body- literally so thankful for what both Aleen and Sami bring to this anti-diet table!! Thank you ladies keep doing you!!