Go back
Diet Starts Tomorrow
Welcome to Diet Starts Tomorrow, a podcast hosted by Betches co-founder Aleen Dreksler, featuring all things wellness, body image, mental health, nutrition and fitness from the no-bullsh*t perspective of people who totally understand the struggle. In a world where "wellness" looks perfect on Instagram but feels anything but in real life, this podcast explores the psychological and emotional side of health and wellbeing as a whole. Listen as we figure out what it means to achieve balance and live healthfully while also enjoying life, featuring our own experience with weight loss (and gain), staying active when it's literally the last thing you want to do, and how to *actually* like your body. Gasp. No matter your mindset, DST is always with you through thicc and thin. For more DST, follow us on Instagram @dietstartstomorrow.
View Promo Codes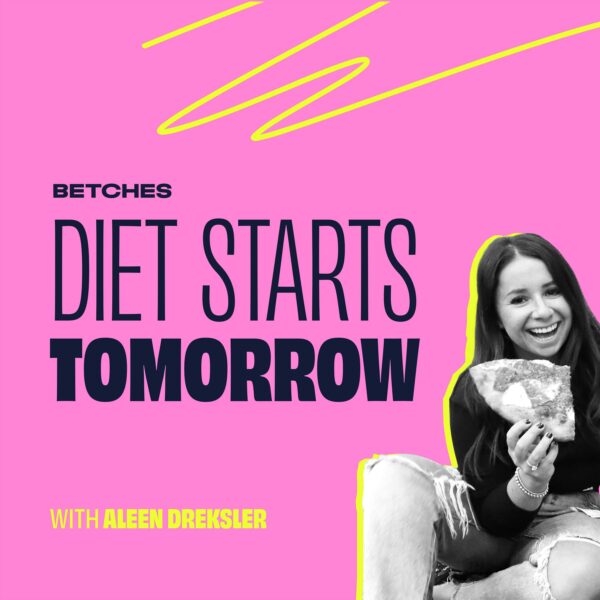 Latest Episodes
Our Hosts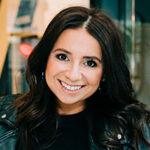 Aleen Dreksler
Aleen Dreksler is a cofounder and Chief Executive Officer at Betches. She hosts the @Betches, Diet Starts Tomorrow, and Betches Moms podcasts.
Where to Start
The Toxic Lifestyle Of Being A Wellness Influencer Ft. @leefromamerica
This week, Aleen is joined by Lee Tilghman aka @leefromamerica. Lee tells us about her journey as an OG wellness influencer – she shares what her day-to-day was like and how her own health was suffering BTS, while she was publicly being considered a "wellness guru" on social media. Next, Lee shares how both social media and the wellness industries consumed her, and what ultimately brought her to go on a "healing hiatus" to seek professional help for Orthorexia. Aleen and Lee then talk about the power the diet industry has on us through marketing and education, why the "Health at Every Size" approach to wellness was never taught to us as kids and how *wellness burnout* is absolutely real. To end the episode, Lee shares why she came back to Instagram, what her new outlook on sharing on social media looks like now, and they also chat about some of her latest thought-provoking posts about things like not needing to make every one of your hobbies into a job and comparing counting likes on instagram to counting calories. Learn more about your ad choices. Visit megaphone.fm/adchoices
TikTok's Fav Stylist Wants You To Stop Copying + Pasting Other Peoples' Outfits Ft. Allison Bornstein
Aleen is joined by celeb stylist and Tiktok "fashion teacher", Allison Bornstein. To kick off the episode, Allison tells us how she got started in fashion and what brought her to be named by Harper's Bazaar as "TikTok's Favorite Personal Stylist". Next, Allison shares why she considers fashion to be wellness and a form of self-care – whether you enjoy dressing yourself or not. Allison gives us the rundown on how she helps people develop their own *style* by using the "three-word method" and how someone's closet is the first place she always looks when leveling up their wardrobe. Aleen and Allison then talk about the power a good outfit can have on our confidence, tips for how to best dress yourself day-to-day and why you shouldn't always copy what influencers are wearing. To wrap up, Allison gives some of her go-to tips for styling, closet must-haves and then she picks three words for some celebs and Aleen's personal style. Learn more about your ad choices. Visit megaphone.fm/adchoices
What Justin Bieber's Psychiatrist Thinks About Better Brain Health Ft. Dr. Amen
Celebrity physician and psychiatrist, Dr. Daniel Amen, joins Aleen to talk about how we can make our brains healthier. He starts off the episode by telling us about his clinics and why his approach to psychiatry is so different from others. He shares the process he uses to evaluate his patients' brains as well as how it has helped many people including *Justin Bieber and Miley Cyrus*. Dr. Amen explains why anti-anxiety and antidepressant medications are rarely his first plan of action, as well as some of the natural routes he tends to prescribe first. He also tells us how his studies show the impact substances like weed and alcohol can have on our overall brain function. Aleen then has Dr. Amen share his thoughts on ADD/ADHD diagnoses, as well as how he believes nutrition can affect our overall brain health. To wrap up, he shares his tips on how to ensure optimum happiness. Learn more about your ad choices. Visit megaphone.fm/adchoices
Our Reviews
margaretfent
Listening to Sami and Aleen is like talking with old friends. They're super relatable and discuss subjects related to diet and wellness that I've had my own thoughts/questions about… I feel like my mindset around diet culture has grown and matured with them through the years. You guys are the best!
BowieBassett
Thank you Sami and Aleen for your vulnerability in sharing on DST. Appreciate being part [of] your journey with intuitive eating. It's very relatable and helps me get in touch with my own feelings about diet culture and other anxieties that I feel. Feels like I'm talking to two good friends!
fishergurl17
I never thought I would come close to being on this journey of having a healthy relationship with food and my body- literally so thankful for what both Aleen and Sami bring to this anti-diet table!! Thank you ladies keep doing you!!