Go back
Mention It All
Betches Media presents Mention It All, a podcast dedicated to breaking down all things Bravo. Your host, certified Bravoholic Dylan Hafer, is covering everything Real Housewives and more, including weekly episode recaps and analysis, the latest social media drama, and interviews with your favorite Bravolebrities. For more Bravo memes, commentary, and special guests, follow @bravobybetches on Instagram.
View Promo Codes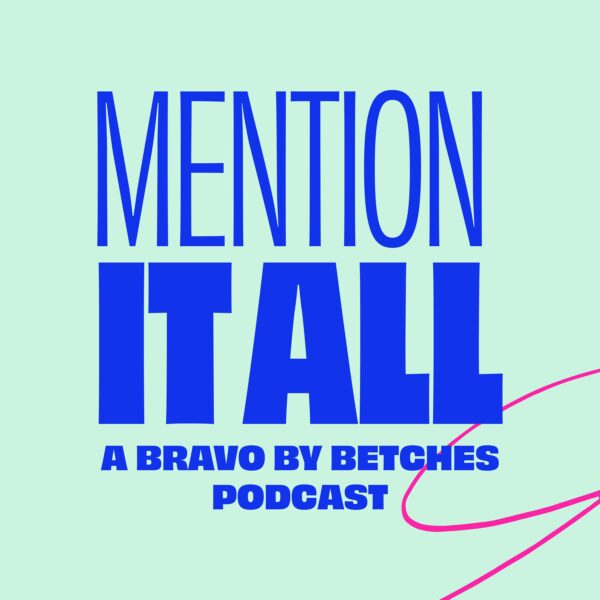 Latest Episodes
Our Hosts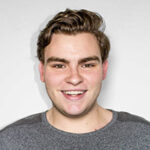 Dylan Hafer
In addition to hosting Mention It All, Dylan Hafer is the voice behind the hit @BravoByBetches Instagram account. A celebrity expert, movie buff, and Certified Bravoholic, Dylan's work with Betches Media goes back to 2014, and he currently serves as Content Manager, Pop Culture.
Where to Start
Family Is Everything, Until It Isn't Ft. Melissa Gorga
Just in time for the RHONJ reunion, Dylan is joined by Melissa Gorga to unpack this roller coaster of a season. They discuss how the social media response has shifted, and she explains why she finally feels free after so many seasons of feuding with Teresa. She also weighs in on the issues between Dolores and Jennifer, and why New Jersey is such a tough show for new women to succeed on. Finally, she talks about her experience on RHUGT, and why it may have marked the beginning of the end for her and Teresa.
Bawling At The Beach House (Top Chef)
Dylan is back for another solo episode, and he starts with Bravo's announcement about all the new shows they have coming up. After that, he recaps the finale of Last Chance Kitchen, before heading to Galveston with the Top Chef crew. Can he make it through an episode without crying? Probably not.
Back In The 90210 Ft. Brooke Ashley (RHOBH Premiere)
Dylan is joined by Bravo content creator Brooke Ashley to recap the emotional season premiere of RHOBH. First, they chat about the new season of RHOA, and why Porsha's behavior since leaving the show feels bleak. Then they head to the 90210, and analyze Erika's puzzling demeanor heading into the new season. Then, they break down Rinna's burgeoning feud with Sutton, and her history of doing her friends dirty. Finally, they discuss Dorit's horrific robbery, and how it's setting this season up for success.
Our Reviews
Fun to listen to and great bravo perspectives
Both hosts have great bravo perspective, they have brought great guests and the insta (bravo by betches) has great content!
Such a great podcast
Omg this is such a great podcast. I love Bari and Dylan's perspective on all things bravo.
Bravo bravo bravo
I enjoy listening to [their] take on some of my favorite shows! I don't have a lot of friends that watch Bravo so this makes me feel like I have a group.