Go back
Mention It All
Betches Media presents Mention It All, a podcast dedicated to breaking down all things Bravo. Your hosts, certified Bravoholics Dylan Hafer and Bari Rosenfeld, are covering everything Real Housewives and more, including weekly episode recaps and analysis, the latest social media drama, and interviews with your favorite Bravolebrities. For more Bravo memes, commentary, and special guests, follow @bravobybetches on Instagram.
View Promo Codes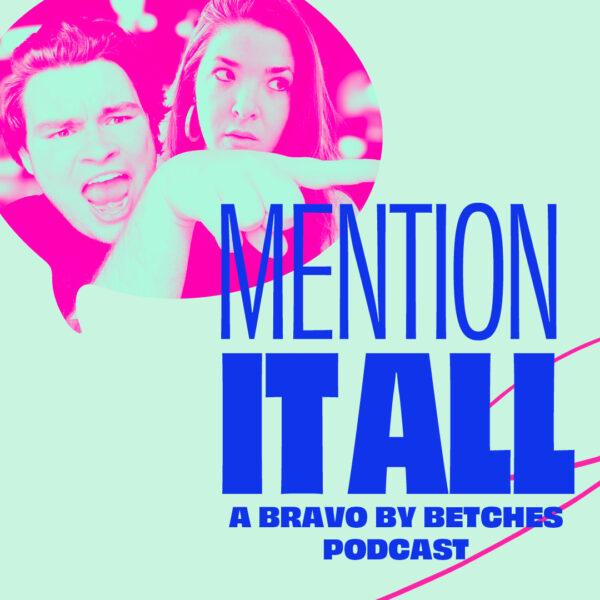 Latest Episodes
Our Hosts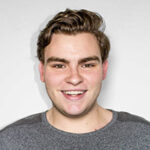 Dylan Hafer
In addition to hosting Mention It All, Dylan Hafer is the voice behind the hit @BravoByBetches Instagram account. A celebrity expert, movie buff, and Certified Bravoholic, Dylan's work with Betches Media goes back to 2014, and he currently serves as Content Manager, Pop Culture.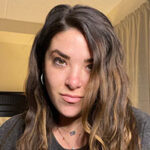 Bari Rosenfeld
Bari Rosenfeld is the Senior E-Commerce Manager and the co-host of the Mention It All Podcast. Bari spends most of her time watching Bravo shows and eating pasta.
Where to Start
Someone's Storyline Sounds Fake (RHOSLC, RHOP)
Bari and Dylan return with their reactions to Teresa's big fat Greek engagement. Then, they recap Potomac, where Ashley and Gordon get into it again on the last night of the trip. They also break down Gizelle's relationship with her daughters, and Ashley's latest marriage issues. After that, they pivot to Salt Lake, where Mary is in the mood to fight on the snow tubing excursion.
Is Erika Actually Being Sincere? (RHOBH Reunion, Winter House Premiere)
Dylan is joined again by Sami and Jordana for another busy Thursday. They start with their thoughts on the Winter House premiere, and how they'd approach being a newbie in a house of reality TV veterans. Dylan spills some tea on attending the premiere party, and who wasn't in attendance. Then, they dive deep on part two of the RHOBH reunion, where Erika answered lots of questions about her marriage, and Kathy got emotional about her relationship with Kyle.
Lala Is Giving Relationship Advice… (Vanderpump Rules, Below Deck Med Reunion)
Bari and Dylan are back with the latest on Lala and Randall's rumored breakup, and then they recap Vanderpump Rules, where Lala is giving some poorly-timed relationship advice to Scheana. They also weigh in on Katie vs. Sandoval, and whether old rage texts are fair game. After that, they discuss the Below Deck Med finale and reunion, and get into their thoughts on some of the season's biggest drama.
Our Reviews
Fun to listen to and great bravo perspectives
Both hosts have great bravo perspective, they have brought great guests and the insta (bravo by betches) has great content!
Such a great podcast
Omg this is such a great podcast. I love Bari and Dylan's perspective on all things bravo.
Bravo bravo bravo
I enjoy listening to [their] take on some of my favorite shows! I don't have a lot of friends that watch Bravo so this makes me feel like I have a group.