Go back
Mention It All
Betches Media presents Mention It All, a podcast dedicated to breaking down all things Bravo. Your host, certified Bravoholic Dylan Hafer, is covering everything Real Housewives and more, including weekly episode recaps and analysis, the latest social media drama, and interviews with your favorite Bravolebrities. For more Bravo memes, commentary, and special guests, follow @bravobybetches on Instagram.
View Promo Codes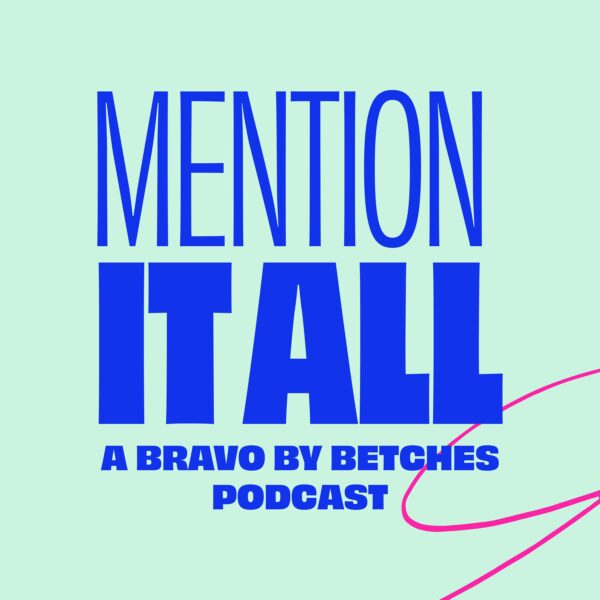 Latest Episodes
Our Hosts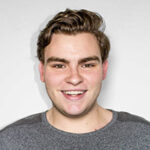 Dylan Hafer
In addition to hosting Mention It All, Dylan Hafer is the voice behind the hit @BravoByBetches Instagram account. A celebrity expert, movie buff, and Certified Bravoholic, Dylan's work with Betches Media goes back to 2014, and he currently serves as Content Manager, Pop Culture.
Where to Start
Is Jen Shah Going To The RHOSLC Reunion? Ft. Evan Real
Dylan sits down with Page Six's Evan Real in the studio, and they debrief on all the tea from Evan's latest live show, starting with updates on the Jason and Lindsay drama. Then, they talk RHONJ, with an analysis of the new women, and what strategies work best for newcomers to longstanding franchises. Later, they discuss the cast dynamics on RHOSLC, and whether Jen Shah attending the reunion is what we really need. Learn more about your ad choices. Visit megaphone.fm/adchoices
The Gray Areas Of Reality TV Ft. Milly Tamarez
Milly Tamarez, comedian and co-host of the Betches Sup, returns to the show for a discussion about what makes a great Housewife. They talk about their excitement for the new season of Miami, and which women have try-hard energy. Later, Milly shares her feelings about the upcoming RHONY reboot, and why flexibility is so important. Learn more about your ad choices. Visit megaphone.fm/adchoices
Lindsay Just Can't Win (Winter House)
Back from a week off of Winter House that felt like a year, Dylan questions the necessity of the show as a whole. But alas, there's a new episode to recap, starting with Lindsay and Jason's overdue conversation. Next, Jess is falling a liiiiiittle too hard for Kory, and it's not going to end well for anyone. But the marquis drama this week surrounds Lindsay and Austen, and what really happened the night of Kyle and Amanda's wedding. Protect Carl at all costs, ok! Check out our latest promo codes here: https://betches.com/promos Learn more about your ad choices. Visit megaphone.fm/adchoices
Our Reviews
Fun to listen to and great bravo perspectives
Both hosts have great bravo perspective, they have brought great guests and the insta (bravo by betches) has great content!
Such a great podcast
Omg this is such a great podcast. I love Bari and Dylan's perspective on all things bravo.
Bravo bravo bravo
I enjoy listening to [their] take on some of my favorite shows! I don't have a lot of friends that watch Bravo so this makes me feel like I have a group.