Go back
Mention It All
Betches Media presents Mention It All, a podcast dedicated to breaking down all things Bravo. Your host, certified Bravoholic Dylan Hafer, is covering everything Real Housewives and more, including weekly episode recaps and analysis, the latest social media drama, and interviews with your favorite Bravolebrities. For more Bravo memes, commentary, and special guests, follow @bravobybetches on Instagram.
View Promo Codes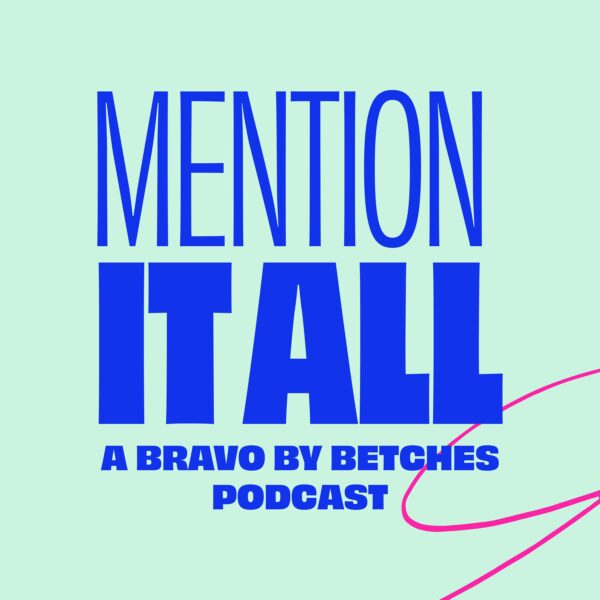 Latest Episodes
Our Hosts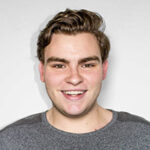 Dylan Hafer
In addition to hosting Mention It All, Dylan Hafer is the voice behind the hit @BravoByBetches Instagram account. A celebrity expert, movie buff, and Certified Bravoholic, Dylan's work with Betches Media goes back to 2014, and he currently serves as Content Manager, Pop Culture.
Where to Start
A Dog Wedding Cry For Help (Southern Charm)
It's Friday, and Dylan kicks off a solo episode with news about Melissa Gorga's future on RHONJ. Then, he dives into Southern Charm, starting with some strong words for the producers who decided to dedicate an entire episode to a dog wedding. He also unpacks Craig's treatment of Naomie, and who needs the most therapy in this cast. Learn more about your ad choices. Visit megaphone.fm/adchoices
Homeless, Not Toothless! Ft. Samantha Bush (RHOBH)
Samantha Bush, AKA Bravo Historian, returns to the podcast to debrief with Dylan on a busy Bravo week. First, they discuss Charrisse's rumored return to RHOP, and which franchises tend to keep things quiet during filming. Next, they dive deep on the drama surrounding Teresa's wedding, including the reason Joe and Melissa skipped it, and how they feel about that decision. After that, they discuss the place of OGs in the Bravo world, and then get into this week's episode of RHOBH. They cover Lisa Rinna's future on Housewives, why Sutton's season is so impressive, and why these ladies can't ever let the mouse go. Learn more about your ad choices. Visit megaphone.fm/adchoices
Snakes In The Sand Ft. Sara Al Madani
Dylan sits down in-studio with Sara Al Madani to discuss her experience this season on The Real Housewives of Dubai. Sara shares her perspective on the show as an Emirati woman, and how her community has reacted to her being a Housewife. She breaks down the real timeline of her issues with Caroline Brooks, and why she doesn't feel she gives unsolicited advice to the other women. Later, she discusses some devious dynamics within the group, and why she felt betrayed by Ayan once filming began. Learn more about your ad choices. Visit megaphone.fm/adchoices
Our Reviews
Fun to listen to and great bravo perspectives
Both hosts have great bravo perspective, they have brought great guests and the insta (bravo by betches) has great content!
Such a great podcast
Omg this is such a great podcast. I love Bari and Dylan's perspective on all things bravo.
Bravo bravo bravo
I enjoy listening to [their] take on some of my favorite shows! I don't have a lot of friends that watch Bravo so this makes me feel like I have a group.