Go back
Mention It All
Betches Media presents Mention It All, a podcast dedicated to breaking down all things Bravo. Your host, certified Bravoholic Dylan Hafer, is covering everything Real Housewives and more, including weekly episode recaps and analysis, the latest social media drama, and interviews with your favorite Bravolebrities. For more Bravo memes, commentary, and special guests, follow @bravobybetches on Instagram.
View Promo Codes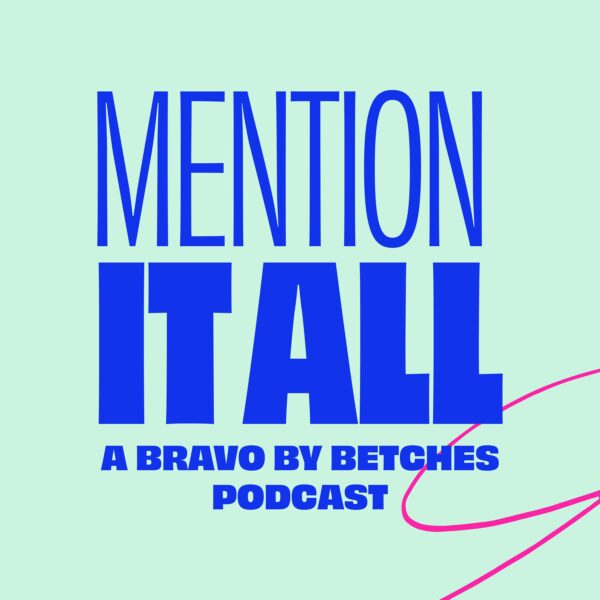 Latest Episodes
Our Hosts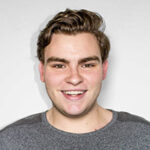 Dylan Hafer
In addition to hosting Mention It All, Dylan Hafer is the voice behind the hit @BravoByBetches Instagram account. A celebrity expert, movie buff, and Certified Bravoholic, Dylan's work with Betches Media goes back to 2014, and he currently serves as Content Manager, Pop Culture.
Where to Start
The Hair Heard 'Round the World Ft. Jordana Abraham (RHONJ)
In a post-finale, pre-reunion fugue state, Dylan and Jordana sit down to recap Teresa's Jersey wedding special, which felt curiously low-budget. They get into the major plot points, including the handling of the Gorga situation, Margaret's muddled choices, and the dorters' joint confessional setup. Later, they discuss what to expect at the upcoming reunion. Check out our latest promo codes here: https://betches.com/promos Learn more about your ad choices. Visit megaphone.fm/adchoices
BravoCon Drama Has Arrived On TV (RHOA, Top Chef)
Dylan is back with RHOA and Top Chef recaps to kick off the week. On RHOA, BravoCon tea turns into real storylines, while Drew briefly performs with Candiace and Marlo has a post-production meltdown about… we're not quite sure. Then, he talks about Top Chef, where dishwashers are deployed for sponsorship purposes and beef wellington is front and center. Learn more about your ad choices. Visit megaphone.fm/adchoices
Pump Rules Rewind Ep. 1: Welcome to SUR
Vanderpump Rules is the moment, and in our new limited series, Dylan and Sami Sage are going back to where it all began. This week, they watch the VPR series premiere and break down the television moment that changed the game. They also revisit Stassi's harsh treatment of Scheana, and Jax Taylor's questionable relationship mindset. Learn more about your ad choices. Visit megaphone.fm/adchoices
Our Reviews
Fun to listen to and great bravo perspectives
Both hosts have great bravo perspective, they have brought great guests and the insta (bravo by betches) has great content!
Such a great podcast
Omg this is such a great podcast. I love Bari and Dylan's perspective on all things bravo.
Bravo bravo bravo
I enjoy listening to [their] take on some of my favorite shows! I don't have a lot of friends that watch Bravo so this makes me feel like I have a group.