Go back
Mention It All
Betches Media presents Mention It All, a podcast dedicated to breaking down all things Bravo. Your hosts, certified Bravoholics Dylan Hafer and Bari Rosenfeld, are covering everything Real Housewives and more, including weekly episode recaps and analysis, the latest social media drama, and interviews with your favorite Bravolebrities. For more Bravo memes, commentary, and special guests, follow @bravobybetches on Instagram.
View Promo Codes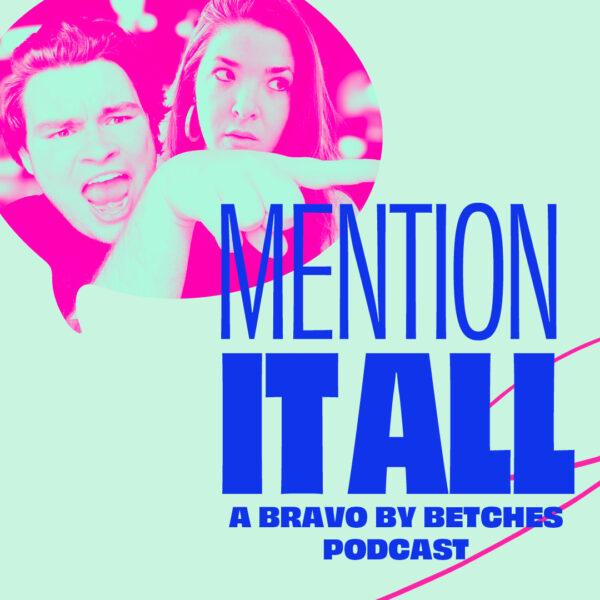 Latest Episodes
Our Hosts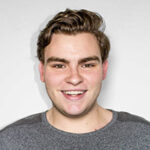 Dylan Hafer
In addition to hosting Mention It All, Dylan Hafer is the voice behind the hit @BravoByBetches Instagram account. A celebrity expert, movie buff, and Certified Bravoholic, Dylan's work with Betches Media goes back to 2014, and he currently serves as Content Manager, Pop Culture.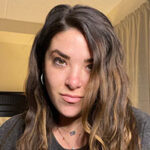 Bari Rosenfeld
Bari Rosenfeld is the Senior E-Commerce Manager and the co-host of the Mention It All Podcast. Bari spends most of her time watching Bravo shows and eating pasta.
Where to Start
Let's Go To Rachella (Vanderpump Rules, Below Deck Med)
Bari and Dylan begin the show by discussing Kenya's latest performances on Dancing With The Stars, and whether she has a shot at winning it all. Then, they pivot to Pump Rules in Palm Springs, and some questions that have been raised about Brock. They also analyze Sandoval's steamrolling habit, and celebrate James and Raquel's perfect proposal. Later, they recap Below Deck Med, where Chef Mat is unraveling on the final charter.
There's Finally A Real Housewife In The White House… Sort Of (RHOSLC, RHOP)
Dylan and Bari start the episode with our version of a royal wedding—a Biden and a Bravoleb. Next, they recap RHOSLC, where Lisa and Whitney pick up the pieces of their non-friendship, and Brooks and Jen finally break bread and hash things out. Later, they recap RHOP, which sees Candiace's issues with Mia and Ashley flare out of control.
Erika & Sutton's Last Stand (RHOBH Finale)
Bari and Dylan get a little too excited and start by unpacking the explosive RHOBH reunion trailer, then rewind and recap the season finale. Erika and Sutton's uncomfortable dynamic festers in the wake of the Del Mar trip, and Erika adds yet another new detail to everyone's favorite car crash story. Things culminate at Crystal's party, where Garcelle and Rinna attempt to iron out their tension once again.
Our Reviews
Fun to listen to and great bravo perspectives
Both hosts have great bravo perspective, they have brought great guests and the insta (bravo by betches) has great content!
Such a great podcast
Omg this is such a great podcast. I love Bari and Dylan's perspective on all things bravo.
Bravo bravo bravo
I enjoy listening to [their] take on some of my favorite shows! I don't have a lot of friends that watch Bravo so this makes me feel like I have a group.