Go back
Mention It All
Betches Media presents Mention It All, a podcast dedicated to breaking down all things Bravo. Your hosts, certified Bravoholics Dylan Hafer and Bari Rosenfeld, are covering everything Real Housewives and more, including weekly episode recaps and analysis, the latest social media drama, and interviews with your favorite Bravolebrities. For more Bravo memes, commentary, and special guests, follow @bravobybetches on Instagram.
View Promo Codes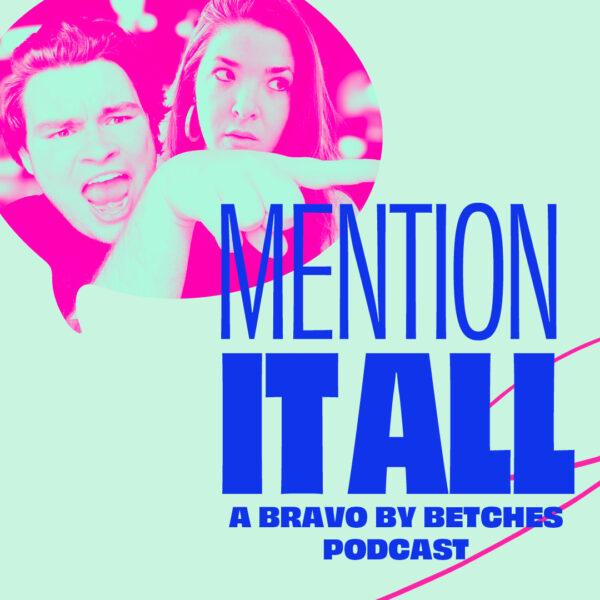 Latest Episodes
Our Hosts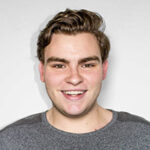 Dylan Hafer
In addition to hosting Mention It All, Dylan Hafer is the voice behind the hit @BravoByBetches Instagram account. A celebrity expert, movie buff, and Certified Bravoholic, Dylan's work with Betches Media goes back to 2014, and he currently serves as Content Manager, Pop Culture.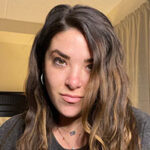 Bari Rosenfeld
Bari Rosenfeld is the Senior E-Commerce Manager and the co-host of the Mention It All Podcast. Bari spends most of her time watching Bravo shows and eating pasta.
Where to Start
Flipping Cars & Blizzards In Pasadena (RHOBH)
Dylan and Bari recap another iconic episode of Beverly Hills, and they start by trying to make sense of Erika's unbelievable story. They commend Kyle's work ethic, and question Crystal's comments about Garcelle. Later, they discuss Dorit's wedding dress reveal, and why she won't stop coming for Garcelle.
The Met Gala Needs Some Bravolebs (RHOP, Below Deck Med)
Dylan and Bari kick things off by discussing the Met Gala red carpet, and suggest some Bravolebrities that should be on next year's guest list. Then, they recap this week's Potomac, and assess how much progress Karen and Gizelle have really made. They also unpack the dynamic between Candiace and Ashley, and highlight a powerful moment with Wendy's family. Later, they recap the most important moments from Below Deck Med.
Live From The Beauty Lab Parking Lot (RHOSLC Premiere)
Dylan and Bari are back on the sunny Salt Lake slopes to recap the explosive season premiere of RHOSLC. They break down every second of the chilling opening sequence, from Jen's iconic outfit to how the women reacted. Then, they rewind and catch up with the full cast, and discuss which relationships should be most interesting this season. Just like Mary M. Cosby, they bless the podcast, and try to figure out why Lisa likes Jen so much.
Our Reviews
Fun to listen to and great bravo perspectives
Both hosts have great bravo perspective, they have brought great guests and the insta (bravo by betches) has great content!
Such a great podcast
Omg this is such a great podcast. I love Bari and Dylan's perspective on all things bravo.
Bravo bravo bravo
I enjoy listening to [their] take on some of my favorite shows! I don't have a lot of friends that watch Bravo so this makes me feel like I have a group.