Go back
Mention It All
Betches Media presents Mention It All, a podcast dedicated to breaking down all things Bravo. Your host, certified Bravoholic Dylan Hafer, is covering everything Real Housewives and more, including weekly episode recaps and analysis, the latest social media drama, and interviews with your favorite Bravolebrities. For more Bravo memes, commentary, and special guests, follow @bravobybetches on Instagram.
View Promo Codes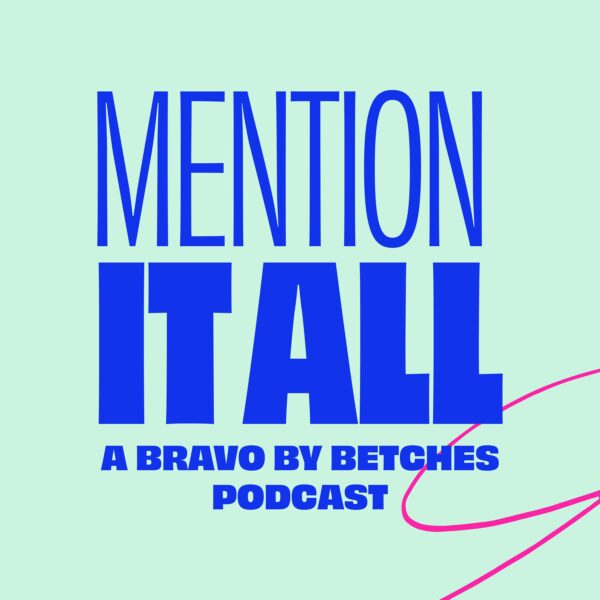 Latest Episodes
Our Hosts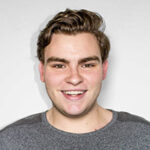 Dylan Hafer
In addition to hosting Mention It All, Dylan Hafer is the voice behind the hit @BravoByBetches Instagram account. A celebrity expert, movie buff, and Certified Bravoholic, Dylan's work with Betches Media goes back to 2014, and he currently serves as Content Manager, Pop Culture.
Where to Start
All This Toxicity Hurts! Ft. Jordana Abraham (RHONJ)
Dylan and Jordana return for another week of RHONJ, recapping an episode that apparently got a 2-for-1 therapy Groupon. They break down Teresa's counseling session, Jenn Fessler's refreshing friendship to Margaret, and why Frank Sr. needs to grow up. Finally, they dig into Bill and Jennifer's fascinating couples therapy meeting, and what it reveals about their relationship. Check out our latest promo codes here: https://betches.com/promos Learn more about your ad choices. Visit megaphone.fm/adchoices
From TomTom To Top Chef Ft. Dawn Burrell
It's a new week, and Dylan kicks off the proceedings with a salute to Heather Dubrow's parenting. Then, he runs through the #Scandoval updates, including Peter's underwhelming podcast appearance and Schwartz's puzzling paparazzi comments. Later, he's joined by Top Chef's Dawn Burrell, who discusses her journey from Olympian to culinary all-star. She also unpacks why Top Chef is one of the most stressful experiences of her life, and what it was like to join the global experience of this season. Learn more about your ad choices. Visit megaphone.fm/adchoices
We're Cookin' With Gas (Top Chef)
Top Chef is back, and Dylan returns with a bonus episode to break down the International All-Stars premiere. From global chefs to a new sponsor furnishing the grand prize, it's a busy episode, and Dylan does his best to unpack the culinary forces at work in both challenges. Learn more about your ad choices. Visit megaphone.fm/adchoices
Our Reviews
Fun to listen to and great bravo perspectives
Both hosts have great bravo perspective, they have brought great guests and the insta (bravo by betches) has great content!
Such a great podcast
Omg this is such a great podcast. I love Bari and Dylan's perspective on all things bravo.
Bravo bravo bravo
I enjoy listening to [their] take on some of my favorite shows! I don't have a lot of friends that watch Bravo so this makes me feel like I have a group.