Go back
Mention It All
Betches Media presents Mention It All, a podcast dedicated to breaking down all things Bravo. Your hosts, certified Bravoholics Dylan Hafer and Bari Rosenfeld, are covering everything Real Housewives and more, including weekly episode recaps and analysis, the latest social media drama, and interviews with your favorite Bravolebrities. For more Bravo memes, commentary, and special guests, follow @bravobybetches on Instagram.
View Promo Codes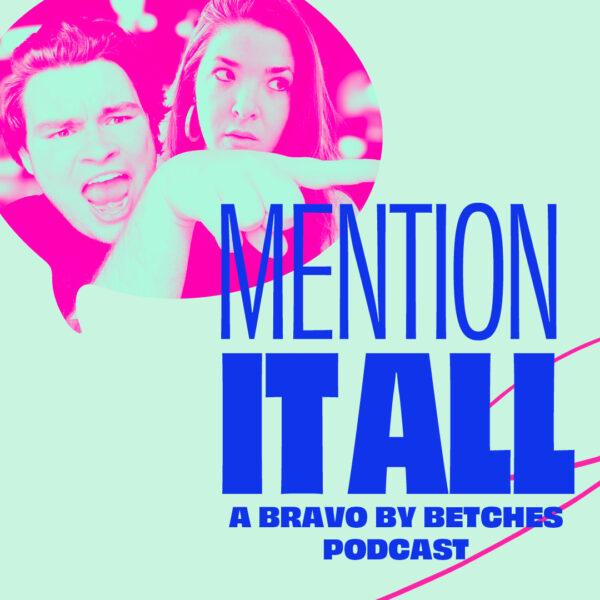 Latest Episodes
Our Hosts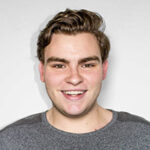 Dylan Hafer
In addition to hosting Mention It All, Dylan Hafer is the voice behind the hit @BravoByBetches Instagram account. A celebrity expert, movie buff, and Certified Bravoholic, Dylan's work with Betches Media goes back to 2014, and he currently serves as Content Manager, Pop Culture.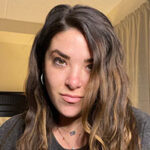 Bari Rosenfeld
Bari Rosenfeld is the Senior E-Commerce Manager and the co-host of the Mention It All Podcast. Bari spends most of her time watching Bravo shows and eating pasta.
Where to Start
Are Lala And Randall Over? (RHOSLC, RHOP)
Dylan kicks off the week with his review of Halloween Kills, and his new Real Housewives of Miami journey. Then, he and Bari discuss the rumors that Lala and Randall are on the rocks. Then, they recap Potomac, where there's actually some resolution within the group on boat day. Later, they get into RHOSLC, breaking down Jennie and Mary's marital issues, and why Lisa and Heather aren't on the same page.
Don't Come For Garcelle Ft. Sami & Jordana (RHOBH Reunion)
Dylan is joined by Betches co-founders and fellow Bravoholics Sami Sage and Jordana Abraham to discuss the hotly-anticipated first part of the RHOBH reunion. They discuss where they stand on all the Erika drama, and unpack her reunion look. Next, they get into Garcelle's showdowns with Dorit and Rinna, who both seem a little confused about the reality of what's happening. Later, they discuss Kyle's role on the show, and how the cast dynamics might shake out next season.
Let's Go To Rachella (Vanderpump Rules, Below Deck Med)
Bari and Dylan begin the show by discussing Kenya's latest performances on Dancing With The Stars, and whether she has a shot at winning it all. Then, they pivot to Pump Rules in Palm Springs, and some questions that have been raised about Brock. They also analyze Sandoval's steamrolling habit, and celebrate James and Raquel's perfect proposal. Later, they recap Below Deck Med, where Chef Mat is unraveling on the final charter.
Our Reviews
Fun to listen to and great bravo perspectives
Both hosts have great bravo perspective, they have brought great guests and the insta (bravo by betches) has great content!
Such a great podcast
Omg this is such a great podcast. I love Bari and Dylan's perspective on all things bravo.
Bravo bravo bravo
I enjoy listening to [their] take on some of my favorite shows! I don't have a lot of friends that watch Bravo so this makes me feel like I have a group.