Go back
Mention It All
Betches Media presents Mention It All, a podcast dedicated to breaking down all things Bravo. Your host, certified Bravoholic Dylan Hafer, is covering everything Real Housewives and more, including weekly episode recaps and analysis, the latest social media drama, and interviews with your favorite Bravolebrities. For more Bravo memes, commentary, and special guests, follow @bravobybetches on Instagram.
View Promo Codes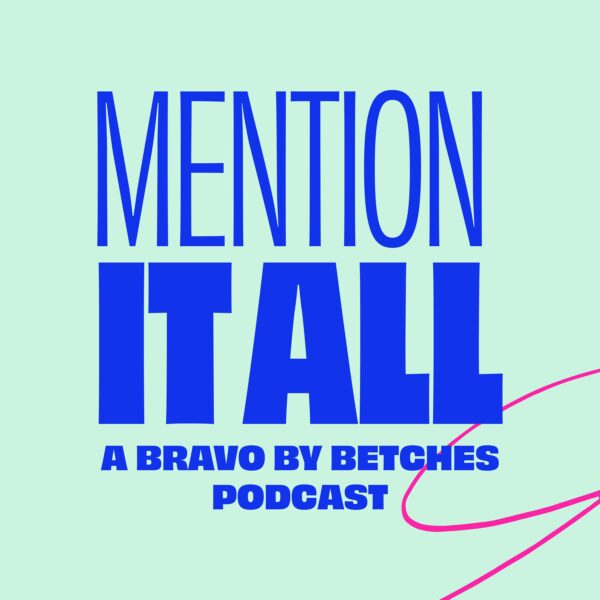 Latest Episodes
Our Hosts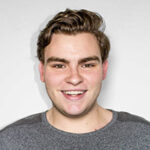 Dylan Hafer
In addition to hosting Mention It All, Dylan Hafer is the voice behind the hit @BravoByBetches Instagram account. A celebrity expert, movie buff, and Certified Bravoholic, Dylan's work with Betches Media goes back to 2014, and he currently serves as Content Manager, Pop Culture.
Where to Start
Taylor Nailed Her RHUGT Audition Ft. Jordana Abraham
Jordana Abraham returns to the podcast to catch up with Dylan about all the recent developments on Bravo. They discuss the guest list at Teresa's wedding events, and who decides on invite lists when life events are also filming events. Then, they react to the news that Taylor Armstrong is joining RHOC, and how they feel about the direction of the franchise. Later, they chat about RHOBH, and what qualifies Erika to create a hair extension line. Learn more about your ad choices. Visit megaphone.fm/adchoices
Someone's Peach Is Rotten Ft. Marlo Hampton
Dylan is joined by RHOA legend Marlo Hampton, who shares her feelings on finally grabbing her peach this season. She weighs in on Drew's position in the cast, how far she's come with Shereé, and her philosophy about friendship. Then, she discusses her final falling out with Kenya, and why she and Kandi are in such a rough patch. Finally, she discusses the possibility of Phaedra and Eva returning to Atlanta, and who she'd bring on an Ultimate Girls Trip. Learn more about your ad choices. Visit megaphone.fm/adchoices
If You Give An Ex An Oyster (Southern Charm)
After a week off of recapping Southern Charm, Dylan is back with MANY thoughts on the Charleston crew's latest antics. Starting with a post-mortem on Shep and Taylor's relationship, we then move to Olivia's deep commitment to being an agent of chaos, and why her excuse for not inviting Venita to her oyster roast is BS. At said oyster roast, things get heated as Kathryn and Chleb reunite, and Austen still can't get over Madison.
Our Reviews
Fun to listen to and great bravo perspectives
Both hosts have great bravo perspective, they have brought great guests and the insta (bravo by betches) has great content!
Such a great podcast
Omg this is such a great podcast. I love Bari and Dylan's perspective on all things bravo.
Bravo bravo bravo
I enjoy listening to [their] take on some of my favorite shows! I don't have a lot of friends that watch Bravo so this makes me feel like I have a group.