Go back
@Betches
Betches Co-Founders Aleen Dreksler, Jordana Abraham, and Sami Sage are taking you on the journey of how Betches came to be and inside the minds of the women who created it. From their awkward middle school years to founding Betches and beyond, get to know the women who've been making us laugh since 2011.
View Promo Codes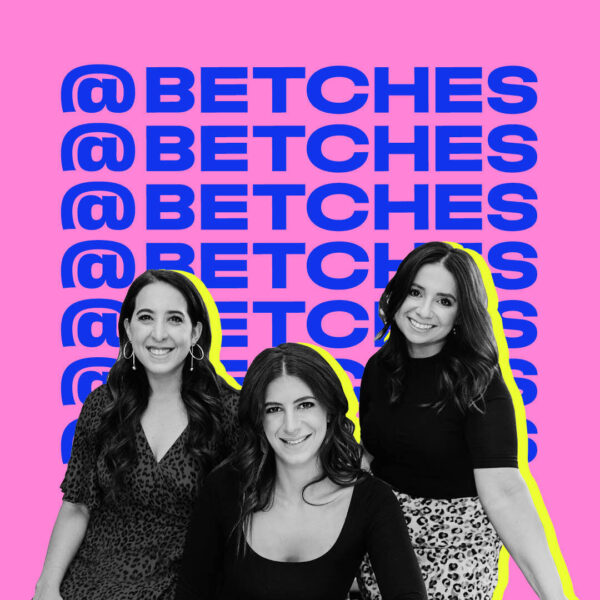 Latest Episodes
Our Hosts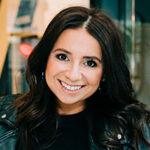 Aleen Dreksler
Aleen Dreksler is a cofounder and Chief Executive Officer at Betches. She hosts the Diet Starts Tomorrow and Betches Moms podcasts.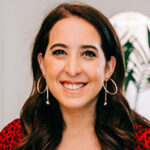 Sami Sage
Sami Sage is a cofounder and Chief Creative Officer at Betches. She's the host of the Betches Sup, Morning Announcements, and Diet Starts Tomorrow podcasts and in her spare time likes to scroll on her phone and stare at her dogs, Bruce Bader Ginsburg and Larry David.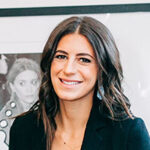 Jordana Abraham
Jordana Abraham is a cofounder and Chief Revenue Officer of Betches who enjoys dispensing advice on all things relationships. In her free time she can be found roasting Christmas trees and watching very bad reality TV. She also co-hosts U Up? and Betches Brides.
Where to Start
MGK & Megan Drank Their Blood, 'Euphoria' Teens Are Unhinged, & 'Don't Look Up' Causes A Slight Existential Crisis
Aleen and Jordana start this week's ep by sharing their tales of partying hard re: their bff's bachelorette party. Aleen asked Jordana to borrow a bronzer brush and was shocked at it's, uh, messy state of being. They then dive into discussing another engagement, one with a bit more…blood. Yup, MGK and Megan Fox actually drank each other's blood after their engagement. Anywho, recovering from how strange that is, they get into a wild relationship of the familial sort—Jamie Lynn Spears has spoken out about her relationship with sister Britney, who has recently unfollowed Jamie on IG—or as Jordana likes to call it, some typical sister shit. The conversation makes a quick tone shift to remember America's fave TV dad, Bob Saget, who recently passed away at 65. Aleen shares her deep appreciation of Bob's most popular show, Full House. Then they chat about another show full of families, friends, and the struggles of youth—only this time, it's jam packed with sex and drugs. You guessed it—Euphoria! A show that gives Jordana and Aleen a lot of pause about children these days, and makes them realize that by comparison they were prude as f*ck in high school—relatable. Speaking of f*cked up TV, they round off the show sharing their mixed reviews of the star-packed, end-of-the-world movie Don't Look Up. They wrap it up with a shout-out to Sami—if you're out there listening, be careful skiing.
Tristan Cheats On Khloe, OMG That SATC Scene, And Our 2022 Predictions
Are you a fan of puzzles? So is Jordana. She kicks off this week's episode sharing her love of literal puzzles (the 1,000 piece kind to be exact), which leads into Jordana, Aleen, and Sami talking about a truly puzzling topic—how tf could Tristan Thompson cheat on Khloe K yet again, and have a kid with another woman?! The conversation then shifts to another woman who seems to always choose the wrong men. Yes, we're talking about Carrie Bradshaw. They discuss how the latest installment of And Just Like That, we're sorry to tell you, only gets cringier. They reminisce on the OG SATC and pose the controversial q we all couldn't help but wonder—should Carrie just have ended up single way back then and saved us the time? Continuing on the theme of b*tches with drama, they talk about the latest season of RHOC, including the ins and outs of what makes a good RH—Aleen compares it to a game of chess—and how RHOSLC is missing the ball. The show wraps up with a few pop culture predictions for the new year: Will Miley Cyrus and Pete Davidson date? Will Justin and Hailey Bieber have a kid? And who will be the next to break up?
And That's A F*cking Wrap: Hot Pop Culture Takes of 2021
Following last week's v controversial debate, Sami, Aleen, and Jordana revisit the og Sex and the City TV show. Yes, it really is as good as you remember and no, it's actually not cheesy. The trio then get into an ultimate recap of 2021 and discuss all the important things. You know, best Bravo moments of the year—Erika Jayne or Jen Shah?—whether or not Squid Game deserves the spot of top TV show, and was Olivia Rodrigo's Drivers License song really that big of a deal—or are we just millennials? After delving deep into 2021's pop culture past, they round off the show with a game that tests how well they kept tabs. Like, remember when wild hogs stole Shakira's purse? Yeah, they forgot about that too. Finally, Sami shares her go-to research method for digging into celeb tea—think, JB and Selena's relationship, Kim Cattrall and SJP's feud—and Aleen asks the hard hitting q: Is it actually research or is Sami just reading an 8th grader's blog?
Our Reviews
the best of the best
Literally love this podcast so much. Every conversation the betches have I'm like, wow this is totally my life. Seriously look forward to this podcast weekly!!
they will become your best friends in your head
Warning: they will become your best friends in your head I love all their podcasts, and this one is super funny. I look forward to it every week!
Can't believe I got through the week without it before
Such talented and smart ladies in charge at Betches. Keep doing your thing Aleen, Sami, and Jordana!