Go back
@Betches
Betches Co-Founders Aleen Dreksler, Jordana Abraham, and Sami Sage are taking you on the journey of how Betches came to be and inside the minds of the women who created it. From their awkward middle school years to founding Betches and beyond, get to know the women who've been making us laugh since 2011.
View Promo Codes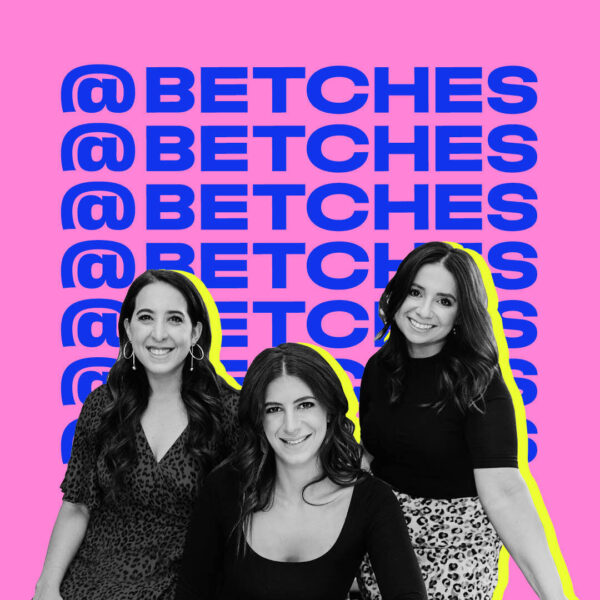 Latest Episodes
Our Hosts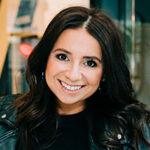 Aleen Dreksler
Aleen Dreksler is a cofounder and Chief Executive Officer at Betches. She hosts the Diet Starts Tomorrow and Betches Moms podcasts.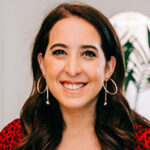 Sami Sage
Sami Sage is a cofounder and Chief Creative Officer at Betches. She's the host of the Betches Sup, Morning Announcements, and Diet Starts Tomorrow podcasts and in her spare time likes to scroll on her phone and stare at her dogs, Bruce Bader Ginsburg and Larry David.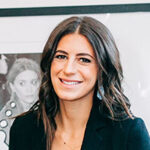 Jordana Abraham
Jordana Abraham is a cofounder and Chief Revenue Officer of Betches who enjoys dispensing advice on all things relationships. In her free time she can be found roasting Christmas trees and watching very bad reality TV. She also co-hosts U Up? and Betches Brides.
Where to Start
Is Cranberry Sauce Overrated?
Sami is back from Jordana's wedding and she's joined by Sean Kilby to share some highlights from the weekend. They start with details about rain on the wedding day, and Sami gives us an update on her embryo freezing process. Next, they preview their Thanksgiving holidays, which leads to a debate about the most overrated Thanksgiving dish and the best dessert at the table. They also offer a retraction from last week's conversation about Paris Hilton's wedding (now that we've seen Paris and her husband in their new reality show). Finally, at around 38:00 they recap the best episode of this season of Succession, telling us exactly where they think things are going in the next few episodes.
Is 'All Too Well' Taylor's Creative Peak?
It's only a few hours until Jordana's wedding arrives, so she and Sami talk about the last minute anticipation (and tell us how you actually get a wedding dress on a plane). Then they react to Britney's conservatorship coming to an end and talk about what's next for her now that she's finally free. They discuss Paris Hilton's over-the-top wedding this past weekend, including whether or not she used her now-husband as a prop. Next, they talk about Taylor Swift dominating the conversation this week with the re-release of Red, and debate whether or not she'll ever get married (or already secretly got married). Finally, they discuss Taylor's creative peak, people coming for Jake Gyllenhaal, and the relatability of 'All Too Well'.
Is It Sexist To Call Someone A Bridezilla?
With so much to discuss this week, Sami and Jordana dive into a conversation about last-minute wedding worries and the concept of a Bridezilla. This leads to a debate about different standards for male and female executives and the consequences they face, especially in the case of Barstool Sports. Then they play a game of 'Bridezilla Wrangler' with Sami serving as Jordana's advisor for wedding-related drama and stress. They also talk about the exciting news that our own Jared Freid will be on the Tonight Show with (wait for it) Taylor f*cking Swift this evening! Next, they discuss Aaron Rodgers getting COVID and Shailene Woodley lashing out at the media on his behalf. They also react to Paul Rudd being named the sexist man alive. Finally, at 45:00 they finish things out with a recap of this week's Succession episode and a reaction to the Jen Shah arrest footage.
Our Reviews
the best of the best
Literally love this podcast so much. Every conversation the betches have I'm like, wow this is totally my life. Seriously look forward to this podcast weekly!!
they will become your best friends in your head
Warning: they will become your best friends in your head I love all their podcasts, and this one is super funny. I look forward to it every week!
Can't believe I got through the week without it before
Such talented and smart ladies in charge at Betches. Keep doing your thing Aleen, Sami, and Jordana!