Go back
@Betches
Betches Co-Founders Aleen Dreksler, Jordana Abraham, and Sami Sage are taking you on the journey of how Betches came to be and inside the minds of the women who created it. From their awkward middle school years to founding Betches and beyond, get to know the women who've been making us laugh since 2011.
View Promo Codes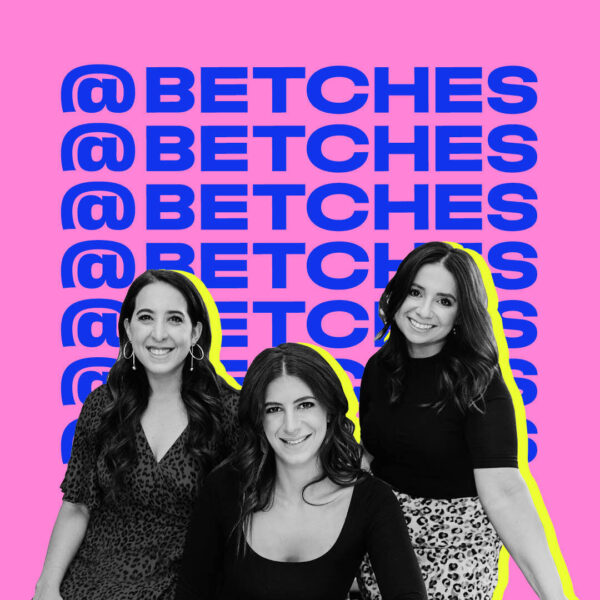 Latest Episodes
Our Hosts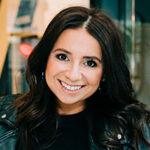 Aleen Dreksler
Aleen Dreksler is a cofounder and Chief Executive Officer at Betches. She hosts the Diet Starts Tomorrow and Betches Moms podcasts.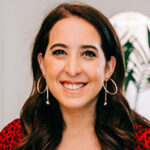 Sami Sage
Sami Sage is a cofounder and Chief Creative Officer at Betches. She's the host of the Betches Sup, Morning Announcements, and Diet Starts Tomorrow podcasts and in her spare time likes to scroll on her phone and stare at her dogs, Bruce Bader Ginsburg and Larry David.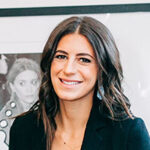 Jordana Abraham
Jordana Abraham is a cofounder and Chief Revenue Officer of Betches who enjoys dispensing advice on all things relationships. In her free time she can be found roasting Christmas trees and watching very bad reality TV. She also co-hosts U Up? and Betches Brides.
Where to Start
Having Kids, Kourtney's Engagement & Succession Is Back
This week's episode starts with a recap of Sami and Jordana's visit to Watch What Happens Live, and a conversation about knowing you're ready to have children. Plus, they discuss how many kids is the right number for you, and the fears that come along with starting a family. They talk about Kourtney Kardashian getting engaged to Travis Barker over the weekend, with a prediction for how long it will last. They also talk about Lala Kent reportedly splitting from her fiancé just a few months after the birth of their first child. Then they react to the latest update on the Gabby Petito case, telling us what they think really happened to Brian Laundrie. Finally, at 29:30 they launch into a full recap of the season three premiere of Succession, which leads to a debate about why wealthy children even want to take over the family business in the first place.
Is Squid Game Worth The Hype?
Sami and Jordana start the show with a conversation about the growing interest in streaming TV shows (in comparison to movies and pop music). They also talk about the upcoming release of Adele's new album, and debate whether or not her best songs are superior to Taylor Swift's. Then at around 18:30 they dive into a SPOILER FILLED debate about the success of the hit Netflix series Squid Game. Why is everyone so obsessed with this show, and what does it say about us that we can't stop talking about it? Plus, they give us an update on the Gabby Petito case, including the cause of death and who is to blame. Finally, they close things out with a challenging trivia game all about popular children's games.
Why Was The Sopranos Movie So Bad?
Jordana and Sami start the week with a conversation about getting your marriage license and feeling secure in a relationship. They make an exciting announcement about an upcoming visit to Watch What Happens Live (it involves some bartending duties) before recapping the season finale of RHOBH. Then they talk all about the day Instagram and Facebook went down this week, and break down the problems with how the social media company operates. Next, they explain the details behind the "Who Is The Bad Art Friend" article that went viral this week. Which of these two writers comes off worse in the situation? They also give their review of the Sopranos movie The Many Saints of Newark, and explain why it just didn't work. Finally, they close the show with the game of "Would You Rather… Not" featuring some challenging questions about technology failing us.
Our Reviews
the best of the best
Literally love this podcast so much. Every conversation the betches have I'm like, wow this is totally my life. Seriously look forward to this podcast weekly!!
they will become your best friends in your head
Warning: they will become your best friends in your head I love all their podcasts, and this one is super funny. I look forward to it every week!
Can't believe I got through the week without it before
Such talented and smart ladies in charge at Betches. Keep doing your thing Aleen, Sami, and Jordana!