Go back
@Betches
Betches Co-Founders Aleen Dreksler, Jordana Abraham, and Sami Sage—aka the OG Betches friend group that started it all—welcome you to their pop culture group chat. Each week they cover all the latest in celeb drama, the hottest TV & movies out now, and never fail to say some v funny sh*t (ofc). Come for the hot takes, stay for the group chat vibe.
View Promo Codes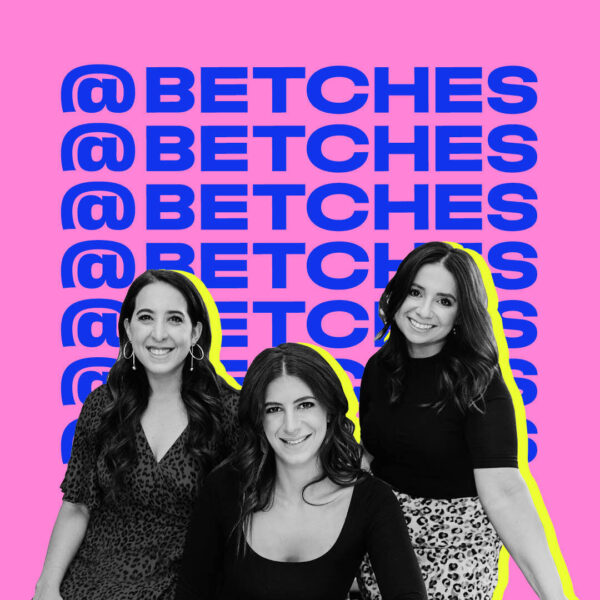 Latest Episodes
Our Hosts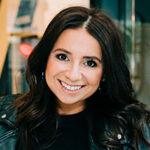 Aleen Dreksler
Aleen Dreksler is a cofounder and Chief Executive Officer at Betches. She co-hosts the @Betches podcast.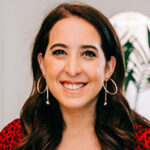 Sami Sage
Sami Sage is a cofounder and Chief Creative Officer at Betches. She's the host of the @Betches, Betches Sup and Morning Announcements podcasts and in her spare time likes to scroll on her phone and stare at her dogs, Bruce Bader Ginsburg and Larry David.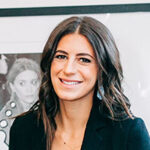 Jordana Abraham
Jordana Abraham is a cofounder and Chief Innovation Officer of Betches who enjoys dispensing advice on all things relationships. In her free time she can be found roasting Christmas trees and watching very bad reality TV. She also co-hosts U Up?, @Betches, and Oversharing.
Where to Start
Were Harry & Olivia Only Together For The Movie?, A $4.8 Million Gummy Bear Saga, & Cracking The Case Of The White Lotus
Happy Thanksgiving, everyone! Jordana, Sami, and Aleen share their plans for the holiday: who's hosting, what are they bringing, what's the best size for a gathering? So yes, this is kind of turning into a Martha Stewart podcast, but we're not mad about it. Then onto celeb news of the week, and they start off with the big breakup—Harry Styles and Olivia Wilde. They debate when the breakup actually happened (re: the weird af premiere), and Jordana asks the important q: will Harry miss her salad dressing? This leads into an article that Sami recently found, all about Haribo, a returned $4.8 million check, and a *disappointing* gummy bear reward. Then back to pop culture, and Aleen gives the rundown of what else happened this week. Spoiler: it's not much. They wrap up debriefing the latest White Lotus episode, and Sami shares a major plot twist theory. Did she just crack the case? Check out our latest promo codes here: https://betches.com/promos Learn more about your ad choices. Visit megaphone.fm/adchoices
Are Emrata & Pete Davidson A PR Stunt?, Who Is Buying A $22K Taylor Swift Ticket?, & What Do You Think Of The New Cast On The Crown?
Sami, Jordana, and Aleen start off with some speculation—who is Pete Davidson's new fling? Was Aleen right, is it Helen Mirren? Was Sami—is it Selena Gomez? Turns out it's Emily Ratajkowski, and Aleen, Sami, and Jordana chat about the rumored relationship and go through Pete's girlfriends past (TBT to Kate Beckinsale). Pete is clearly sleeping his way to the top, but what top is that? Where does he go from here? They discuss Pete's fame trajectory, before debriefing the Taylor Swift ticket and waiting-in-line frenzy. Jordana relates—she has stood in some long gelato lines before. They wrap up unpacking The Crown season 5 (what do you think of the new queen?), before deciding who's going to the Cayman Islands: Prince Charles or Ticketmaster? Check out our latest promo codes here: https://betches.com/promos Learn more about your ad choices. Visit megaphone.fm/adchoices
Everyone's Talking About Selena Gomez, "Buying Beverly Hills" Is A Nepotism Dream, & Jennifer Aniston Killed That Magazine Cover
Aleen starts off by recapping the *fab* Marcus Mumford concert she went to, including all of her celeb sightings—Evan Spiegel and Hilary Duff's husband. Sami and Jordana wonder how TF she recognized them, before they defer the conversation to Jordana. AKA, the Selena Gomez point person, to discuss Selena's new documentary (it's beside the point that Jordana doesn't follow Selena on Instagram). They get into a *passionate* debate about the documentary, but come to the consensus that the first half is better. Then onto another documentary…of sorts. They debrief the new "Buying Beverly Hills" reality show with Kyle Richards' fam, and share their takes on the daughters and the nepotism. They wrap up with a discussion about *that* new Jennifer Aniston cover before going through celebs who are allegedly disliked—is Julia Roberts more bitchy than diva or diva than bitchy? Learn more about your ad choices. Visit megaphone.fm/adchoices
Our Reviews
the best of the best
Literally love this podcast so much. Every conversation the betches have I'm like, wow this is totally my life. Seriously look forward to this podcast weekly!!
they will become your best friends in your head
Warning: they will become your best friends in your head I love all their podcasts, and this one is super funny. I look forward to it every week!
Can't believe I got through the week without it before
Such talented and smart ladies in charge at Betches. Keep doing your thing Aleen, Sami, and Jordana!