Go back
@Betches
Betches Co-Founders Aleen Dreksler, Jordana Abraham, and Sami Sage—aka the OG Betches friend group that started it all—welcome you to their pop culture group chat. Each week they cover all the latest in celeb drama, the hottest TV & movies out now, and never fail to say some v funny sh*t (ofc). Come for the hot takes, stay for the group chat vibe.
View Promo Codes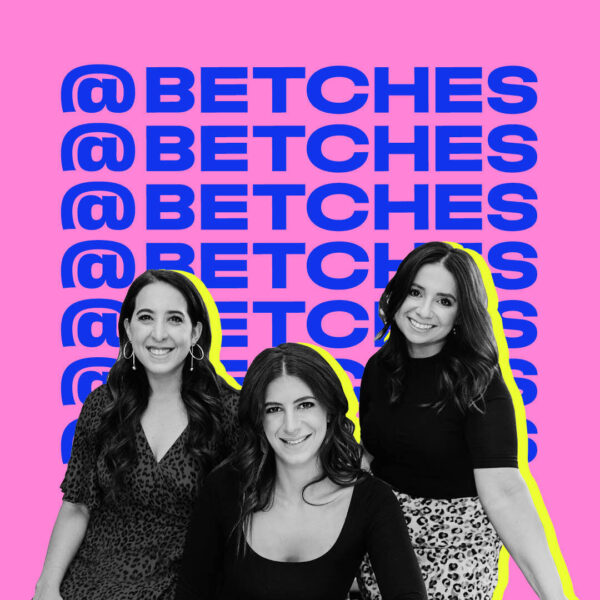 Latest Episodes
Our Hosts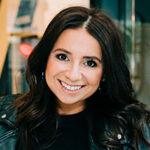 Aleen Dreksler
Aleen Dreksler is a cofounder and Chief Executive Officer at Betches. She hosts the Diet Starts Tomorrow and Betches Moms podcasts.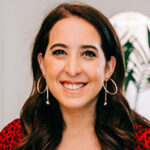 Sami Sage
Sami Sage is a cofounder and Chief Creative Officer at Betches. She's the host of the @ Betches, Betches Sup and Morning Announcements podcasts and in her spare time likes to scroll on her phone and stare at her dogs, Bruce Bader Ginsburg and Larry David.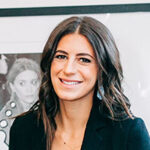 Jordana Abraham
Jordana Abraham is a cofounder and Chief Revenue Officer of Betches who enjoys dispensing advice on all things relationships. In her free time she can be found roasting Christmas trees and watching very bad reality TV. She also co-hosts U Up? and Betches Brides.
Where to Start
Kim K Broke The Marilyn Dress, Justin Bieber's Health Issue, & The Remi Bader Fat-Shaming Drama
Jordana starts today's ep by debriefing the U Up? Live show in the cleaner, smaller New York—AKA Boston. Jordana, Aleen, and Sami are all going to the LA show next week, which will be the first time Aleen's been to SoCal since her choker-wearing days. Obvi they can't mention LA without a convo on the Kardashians, and how Kim K broke the Marilyn Monroe dress (yikes). They then talk about another LA star Justin Bieber, and his very scary facial paralysis. Next is a discussion of J.Lo's new movie Halftime, before getting into the fat-shaming drama surrounding influencer Remi Bader. They wrap up with a chat about Britney Spears' wedding (and her ex-BF wedding crasher), before debriefing how Erika Jayne can't afford to pay $2 million in taxes. Have you seen her closet?
Julia Haart's Interesting Sex Life, Prince Louis The Troublemaker, & Pete Davidson Plays Parent
Time has indeed passed, the clock continues to tick—AKA Jordana, Aleen, and Sami don't have a ton of updates from the last time we all chatted. So, onto pop culture we go. Sami starts off by debriefing Julia Haart's new book (re: the My Unorthodox Life star), and there's a lot to discuss. No, it's not PG, and Aleen even spits out her coffee after hearing one of the sex stories—you'll def want to tune in. Back to PG programming, they segue onto celeb kids and discuss celeb parenting styles—think Prince Louis at the Platinum Jubilee and Pete Davidson taking Saint West on an outing sans Kim K. They wrap up by asking the big q we all wanna know: did Kylie Jenner name her baby yet?
Debriefing The Johnny & Amber Trial Verdict, The Top Gun Craze, & Celebs You Never Knew Were Scientologists
You'll never guess which celebs Sami met in Italy. Now that you're v curious, tune in to hear Sami share all the detes with Jordana and Aleen about her Italian adventure (including overhearing a couple's argument—everyone loves an eavesdrop moment). And speaking of celebs and…um…arguments, Sami, Jordana, and Aleen go over the Johnny Depp and Amber Heard trial verdict. A lot to break down. Then a quick chat about the new Top Gun movie, Tom Cruise, and naturally, Scientology, before sharing some unpopular opinions about Harry Styles' music. They wrap up by talking about TV shows and movies, and yes, Aleen is rewatching Succession. Give her a new show to watch in a 5 star review and comment.
Our Reviews
the best of the best
Literally love this podcast so much. Every conversation the betches have I'm like, wow this is totally my life. Seriously look forward to this podcast weekly!!
they will become your best friends in your head
Warning: they will become your best friends in your head I love all their podcasts, and this one is super funny. I look forward to it every week!
Can't believe I got through the week without it before
Such talented and smart ladies in charge at Betches. Keep doing your thing Aleen, Sami, and Jordana!