Go back
@Betches
Betches Co-Founders Aleen Dreksler, Jordana Abraham, and Sami Sage are taking you on the journey of how Betches came to be and inside the minds of the women who created it. From their awkward middle school years to founding Betches and beyond, get to know the women who've been making us laugh since 2011.
View Promo Codes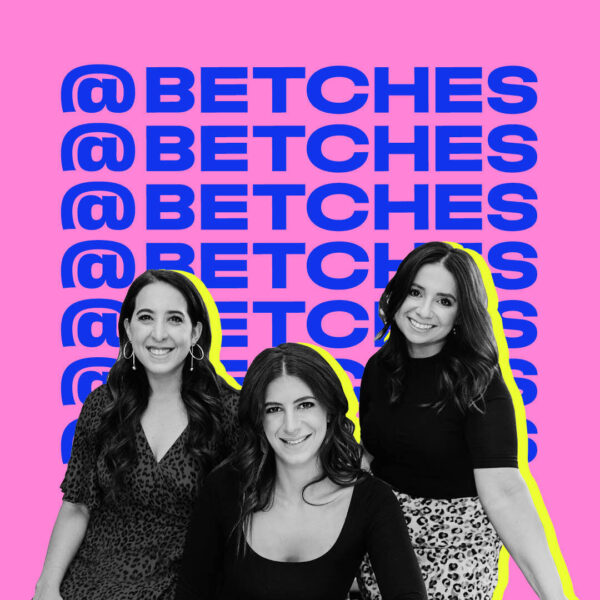 Latest Episodes
Our Hosts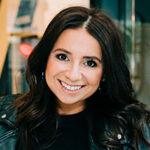 Aleen Dreksler
Aleen Dreksler is a cofounder and Chief Executive Officer at Betches. She hosts the Diet Starts Tomorrow and Betches Moms podcasts.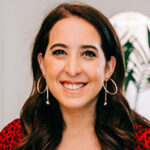 Sami Sage
Sami Sage is a cofounder and Chief Creative Officer at Betches. She's the host of the Betches Sup, Morning Announcements, and Diet Starts Tomorrow podcasts and in her spare time likes to scroll on her phone and stare at her dogs, Bruce Bader Ginsburg and Larry David.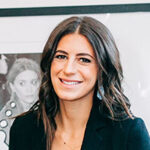 Jordana Abraham
Jordana Abraham is a cofounder and Chief Revenue Officer of Betches who enjoys dispensing advice on all things relationships. In her free time she can be found roasting Christmas trees and watching very bad reality TV. She also co-hosts U Up? and Betches Brides.
Where to Start
Abolish The Met Gala
Sami and Jordana are back and they kick things off with a brief recap of last night's RHOBH episode and their thoughts on the evolving scandal (skip to ~12 mins in for the end of RHOBH talk). Then, they talk about Britney's surprise engagement and the fact that she deleted her Instagram account. How will we cope without her cryptic updates?! Then, they jump over to The Met Gala and discuss whether the Gala should even exist in this day and age and what its purpose really is. To end the show, they play 'Oops! I Dated Again,' where they try to guess the right celebrity based on two other celebrities that dated them.
Is Jen Shah The Worst Person In Housewives History?
Sami is back from her honeymoon and tells Jordana all about watching Bravo and scrolling Reddit while on vacation. They recap this week's RHOBH with a reaction to Rinna's insufferable behavior and Erika's latest diversions. Then they discuss the first two minutes of the new RHOSLC season and what's in store for Jen Shah. They also react to Scott Disick's breakup from Amelia Hamlin, and update us on Britney's dad filing a petition to end her conservatorship. How close is #FreeBritney to finally becoming a reality? Finally, they close the show with the game of the week, all about your favorite movies and TV show featuring trips to Europe.
They Were On A Break! (And Other TV Debates)
Jordana and her co-host-for-the-day Sean start with a conversation about the latest confrontation over Erika Jayne's unwillingness to take responsibility. They dive into the latest Kanye West controversy, with an explanation of why his latest album release is embroiled in controversy. Is Kanye even relevant anymore, or are we just interested in the spectacle? Then it's time for a spoiler-free debate about the success (and backlash to) the hit show Ted Lasso, and what liking that brand of comedy says about you. Plus, they discuss a list of sitcom storylines that serve as a good test of your personality. Finally, Jorge joins once again to lead them in a Kanye-inspired game of "Musical Direction" with some complete-the-lyrics and band name trivia.
Our Reviews
the best of the best
Literally love this podcast so much. Every conversation the betches have I'm like, wow this is totally my life. Seriously look forward to this podcast weekly!!
they will become your best friends in your head
Warning: they will become your best friends in your head I love all their podcasts, and this one is super funny. I look forward to it every week!
Can't believe I got through the week without it before
Such talented and smart ladies in charge at Betches. Keep doing your thing Aleen, Sami, and Jordana!