Go back
@Betches
Betches Co-Founders Aleen Dreksler, Jordana Abraham, and Sami Sage—aka the OG Betches friend group that started it all—welcome you to their pop culture group chat. Each week they cover all the latest in celeb drama, the hottest TV & movies out now, and never fail to say some v funny sh*t (ofc). Come for the hot takes, stay for the group chat vibe.
View Promo Codes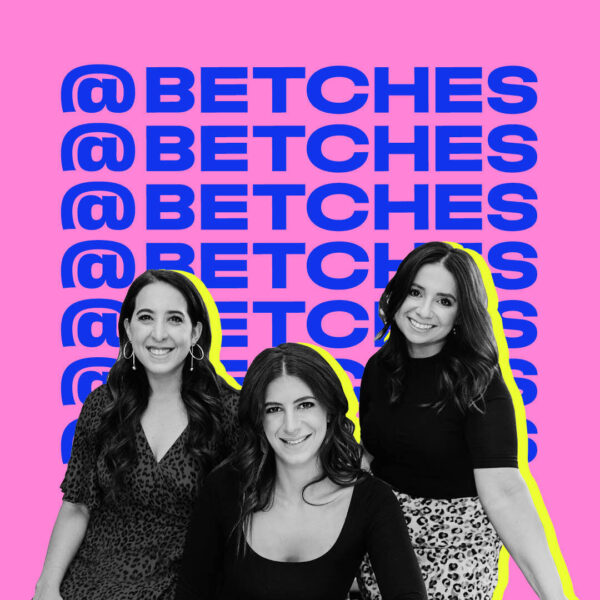 Latest Episodes
Our Hosts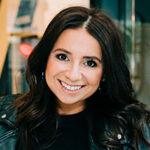 Aleen Dreksler
Aleen Dreksler is a cofounder and Chief Executive Officer at Betches. She hosts the Diet Starts Tomorrow and Betches Moms podcasts.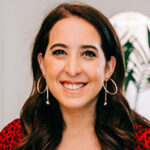 Sami Sage
Sami Sage is a cofounder and Chief Creative Officer at Betches. She's the host of the @Betches, Betches Sup and Morning Announcements podcasts and in her spare time likes to scroll on her phone and stare at her dogs, Bruce Bader Ginsburg and Larry David.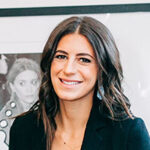 Jordana Abraham
Jordana Abraham is a cofounder and Chief Innovation Officer of Betches who enjoys dispensing advice on all things relationships. In her free time she can be found roasting Christmas trees and watching very bad reality TV. She also co-hosts U Up?, @Betches, and Oversharing.
Where to Start
Wait, Hailey Bieber Is Actually Cool, Hilaria Baldwin Legit Named Her Kid Ilaria, & Why Did Rihanna Say Yes To The Super Bowl?
Sorry, Jordana can't get to the phone right now, she's in Hawaii. But don't worry, Sami and Aleen are here to dial in all things pop culture. Up first is the v smutty, royal family tell-all that Sami's been reading. Sami breaks down the book, which explains why the royal family reacted the way they did, re: all things Meghan and Harry. Then onto a podcast expose about American royalty—Hailey Bieber. Sami and Aleen unpack the interview and realize they are in fact team Selena and Hailey. (Sorry to Jordana, the Jelena 4evr fan.) They discuss Hailey's huge influence (Aleen even ruined her nails for the glazed look), before chatting about another Baldwin. Hilaria has named her seventh kid—wait for it—Ilaria. Lots to unpack. Sami and Aleen wrap up by predicting which songs Rihanna will sing at the Super Bowl before, of course, deciding who's going to the Cayman Islands. Learn more about your ad choices. Visit megaphone.fm/adchoices
Adam Levine Is Putting Everyone In Misery, Leave Blake Lively Alone, & Are Kim K & Scott Part Of An Instagram Scam?
From Adam Levine to the queen, there's a lot to discuss. But first, Sami and Aleen share their peaks and pits from their retreat this past weekend (sadly Jordana is out today). The mutual peak? Hanging out on the couch and watching Tell Me Lies. They then give the full run down on all of the Adam Levine and Sumner Stroh cheating drama, and debate the big q—if you're once a cheater are you always a cheater? Towards the end of that convo a special guest jumps in—Samantha Bush, AKA unofficial royal correspondent—to unpack the never ending royal tea. After the royal corner, they discuss Blake Lively's adorable Insta post, and how she rightfully called out the paparazzi (go Blake go). They wrap up by breaking down the most predictable scam. You know those Kardashian giveaway posts? Yeah, well Kim K and Scott Disick are being sued for $40 million over them. Maybe Kim can defend them with her new law firm? Learn more about your ad choices. Visit megaphone.fm/adchoices
Much Needed Debrief Of House Of The Dragon, Get Up Jimmy Kimmel, & The Royal Family Has Kardashian-Level Drama
Did someone say girl's trip? Sami, Aleen, and Jordana are headed on a quick getaway this weekend to hike, bond, and sh*t talk (just a little). And speaking of sh*t talking, Jordana and Aleen have some thoughts about House of the Dragon. What's with all of the uncomfortable sex scences? Then onto discussing The Patient which, despite Sami not watching the show, Jordana and Aleen still use her account—relatable. Jordana has one more show to discuss, Tell Me Lies, before they dive into an Emmys recap. Re: that weird Jimmy Kimmel incident & Sheryl Lee Ralph's amazing speech. Sami then gives a full breakdown on all of the royal drama post-Queen Elizabeth's death (RIP), before they quickly discuss Lemme, Kourtney Kardashian's new company. Lemme guess, it's a wellness product? Learn more about your ad choices. Visit megaphone.fm/adchoices
Our Reviews
the best of the best
Literally love this podcast so much. Every conversation the betches have I'm like, wow this is totally my life. Seriously look forward to this podcast weekly!!
they will become your best friends in your head
Warning: they will become your best friends in your head I love all their podcasts, and this one is super funny. I look forward to it every week!
Can't believe I got through the week without it before
Such talented and smart ladies in charge at Betches. Keep doing your thing Aleen, Sami, and Jordana!