Go back
@Betches
Betches Co-Founders Aleen Dreksler, Jordana Abraham, and Sami Sage—aka the OG Betches friend group that started it all—welcome you to their pop culture group chat. Each week they cover all the latest in celeb drama, the hottest TV & movies out now, and never fail to say some v funny sh*t (ofc). Come for the hot takes, stay for the group chat vibe.
View Promo Codes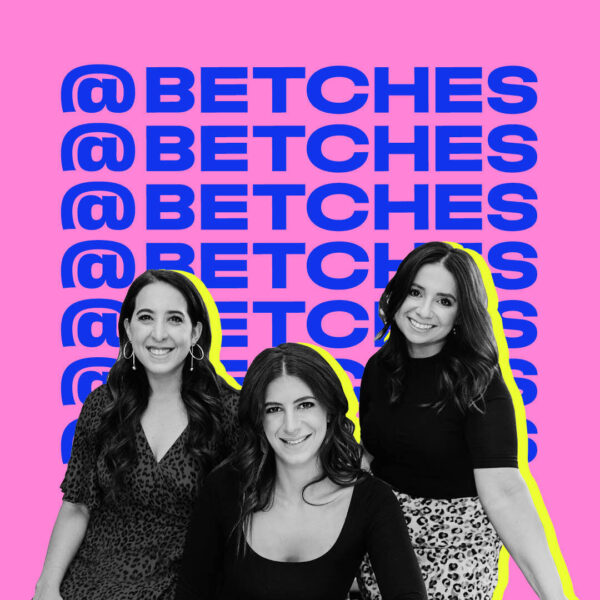 Latest Episodes
Our Hosts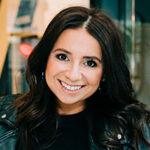 Aleen Dreksler
Aleen Dreksler is a cofounder and Chief Executive Officer at Betches. She hosts the Diet Starts Tomorrow and Betches Moms podcasts.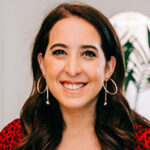 Sami Sage
Sami Sage is a cofounder and Chief Creative Officer at Betches. She's the host of the @Betches, Betches Sup and Morning Announcements podcasts and in her spare time likes to scroll on her phone and stare at her dogs, Bruce Bader Ginsburg and Larry David.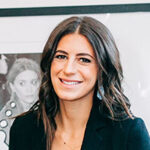 Jordana Abraham
Jordana Abraham is a cofounder and Chief Innovation Officer of Betches who enjoys dispensing advice on all things relationships. In her free time she can be found roasting Christmas trees and watching very bad reality TV. She also co-hosts U Up?, @Betches, and Oversharing.
Where to Start
Don't Worry Darling's Many Worries, The Great Spit Debate, & Elizabeth The Legend
This one goes out to the legend, Elizabeth. Jordana, Aleen, and Sami are IRL in the studio this week, and they get the notification of the queen's passing while on air. Sami breaks down the royal family drama and Jordana questions the line of succession—are you sure it's really Charles next? He just doesn't give very king-like vibes. Then, Aleen is very ready to discuss the movie of the moment—Don't Worry Darling and all of its many worries. Sami gives the lowdown on all of the drama and they pose the big q's: Are Harry Styles and Olivia Wilde still together? Did Harry actually spit on Chris Pine? What's up with Chris Pine's hair? They wrap up with which Brit is going to the Cayman Islands this week. Hint: his name is Harry and he's not a prince. Learn more about your ad choices. Visit megaphone.fm/adchoices
Leonardo DiCaprio's GF Reached His Age Limit, Trying To Get A Read On Meghan Markle, & Is Tennis Too Many Games?
Before getting into the packed week of pop culture news, Sami recaps her Israel trip. Despite not being able to eat fries at the hotel's pool, she still had a great time. Then Aleen and Jordana jump in to debrief the first celeb story: Leo DiCaprio's break up. They go through Leo's roster of girlfriends past, and realize he needs to get on U Up? stat. Then Jordana shares her latest revelation—watching tennis is actually fun. They all chat about Serena Williams' final US Open, before debriefing her episode on Meghan Markle's new podcast. They unpack the big q—who really is Meghan? The show wraps up with yet another discussion of Bennifer's wedding, re: NDAs and the leaked dancing video. But who's going to the Cayman Islands this week, might you ask? Hint: he was kissing Addison Rae's mom at the VMAs. Learn more about your ad choices. Visit megaphone.fm/adchoices
Where TF Was Casey Affleck?, Scott Disick's New Cougar GF, & Barbie Ferreira Kisses Euphoria Goodbye
They grow up so fast! Aleen shares all of the deets about Mila's first bday party, and no, Jordana wasn't invited. Don't worry, it was a family-only affair, and yes, Jordana still analyzed every pic to make sure none of their other friends were there either. Meanwhile, Jordana went on a weekend trip to Charleston (sadly had no Southern Charm sightings). But speaking of celebs in the south, they debrief Bennifer's three day wedding extravaganza in Georgia. Why wasn't Casey Affleck in attendance? Then onto the *other* wedding—Sarah Hyland and Wells Adams tied the knot with a lot of the Modern Family cast. Jordana and Aleen wrap up the show with a whirlwind of celeb news: Scott Disick has a new, older-than-him girlfriend; Barbie Ferreira says goodbye to Euphoria; Taylor Swift is getting sued—again. Tune in for the breakdown. Learn more about your ad choices. Visit megaphone.fm/adchoices
Our Reviews
the best of the best
Literally love this podcast so much. Every conversation the betches have I'm like, wow this is totally my life. Seriously look forward to this podcast weekly!!
they will become your best friends in your head
Warning: they will become your best friends in your head I love all their podcasts, and this one is super funny. I look forward to it every week!
Can't believe I got through the week without it before
Such talented and smart ladies in charge at Betches. Keep doing your thing Aleen, Sami, and Jordana!