Go back
@Betches
Betches Co-Founders Aleen Dreksler, Jordana Abraham, and Sami Sage—aka the OG Betches friend group that started it all—welcome you to their pop culture group chat. Each week they cover all the latest in celeb drama, the hottest TV & movies out now, and never fail to say some v funny sh*t (ofc). Come for the hot takes, stay for the group chat vibe.
View Promo Codes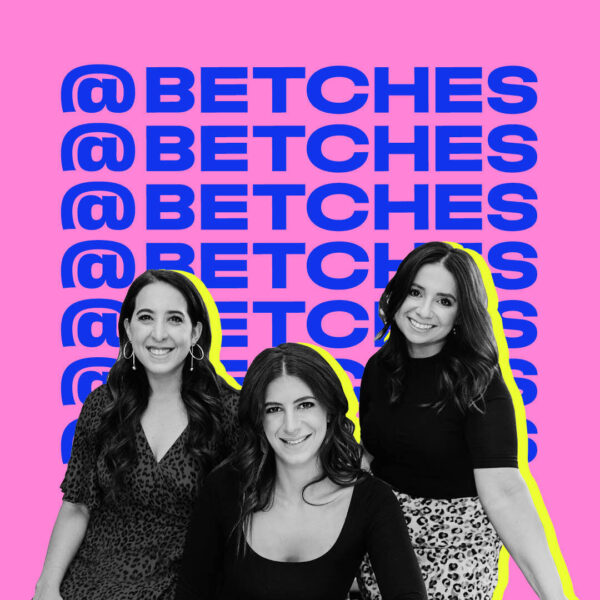 Latest Episodes
Our Hosts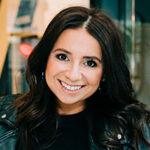 Aleen Dreksler
Aleen Dreksler is a cofounder and Chief Executive Officer at Betches. She hosts the Diet Starts Tomorrow and Betches Moms podcasts.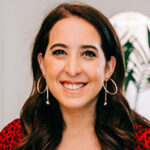 Sami Sage
Sami Sage is a cofounder and Chief Creative Officer at Betches. She's the host of the @ Betches, Betches Sup and Morning Announcements podcasts and in her spare time likes to scroll on her phone and stare at her dogs, Bruce Bader Ginsburg and Larry David.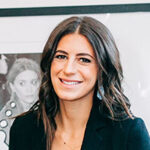 Jordana Abraham
Jordana Abraham is a cofounder and Chief Revenue Officer of Betches who enjoys dispensing advice on all things relationships. In her free time she can be found roasting Christmas trees and watching very bad reality TV. She also co-hosts U Up? and Betches Brides.
Where to Start
Something Fishy Is Going On With JAffleck, Sydney Sweeney Is V Impressive, & F-You Instagram
PSA: U Up? Live shows are really f*cking fun. Jordana shares all the deets from the Chicago show, which did include an onstage makeout sesh. Sami and Aleen can't wait to join you at the NYC show, so be sure to get your tix ASAP. Then onto Aleen's highly anticipated J-Affleck honeymoon theory. Are JLo and Ben actually a PR stunt after all? They debate, and Sami presents some pretty convincing evidence you'll def want to hear. Speaking of industry intel, they chat about Sydney Sweeney's latest interview breaking down the real Hollywood struggle. Group conclusion? Massive respect for you, Sydney. They wrap up discussing the people's qualm: Instagram, you're ruining everything. Where TF did the pics go? Let's just say there are some top contenders for this week's Hollywood Purgatory decision. IYKYK.
Do We Have To Call Her Jennifer Affleck?, Rotten Tomatoes' Supremacy, & What Else Could Kylie Jenner Buy?
ICYMI, it's really f*cking hot outside. Naturally, Sami, Aleen, and Jordana chat about the weather and their ideal temperatures. Have they simply run out of things to discuss? Don't you worry, they have plenty of even hotter topics to get into. JLo and Ben Affleck tied the knot in Vegas, and Aleen agrees their relationship is no longer a PR stunt. Then onto TV: The Bear, Persuasion, The Rehearsal, Severance. They reminisce on their college days when they held HBO Sundays in their dorm (of course Jimmy John's was involved), and watched shows together. Now they're all just logged into Sami's Hulu account, which is basically the same thing. The ep wraps up with an examination of Kylie Jenner's spending habits (Can Kylie keep us out of a recession with all her shopping?), before giving an update on the Armie Hammer Cayman Islands situation. Re: Robert Downey Jr. is now involved.
Ugh Khloe, Not Tristan Again!, Jen Shah Is Guilty AF, & Armie Hammer's Actually Selling Timeshares
Howdy, y'all. Jordana is tuning in from the v hot Austin, TX following a U Up? Live show, and recaps the trip with Sami and Aleen (a penis donut was involved). Things have also been heating up in the celeb world, and they unpack the big D—drama, obviously. Headline #1: Khloe Kardashian welcomes a second child via surrogate, with the unwelcomed Tristan Thompson as the father. They get into a heated debate—does it matter if your siblings have different parents? Across the reality show aisle, they debrief Jen Shah's guilty plea before diving into the mystery that is Armie Hammer working as a timeshare salesman in the Cayman Islands. You can't make this sh*t up. Then onto the Funny Girl drama (re: Beanie Feldstein and Lea Michele), before wrapping up with some Emmy nominations talk. Jordana presents the new @ Betches ending—who are you sending to Hollywood purgatory, AKA selling timeshares with Armie in the Cayman Islands?
Our Reviews
the best of the best
Literally love this podcast so much. Every conversation the betches have I'm like, wow this is totally my life. Seriously look forward to this podcast weekly!!
they will become your best friends in your head
Warning: they will become your best friends in your head I love all their podcasts, and this one is super funny. I look forward to it every week!
Can't believe I got through the week without it before
Such talented and smart ladies in charge at Betches. Keep doing your thing Aleen, Sami, and Jordana!