Go back
Betches Brides
Betches Brides with host Nicole Pellegrino, is a podcast that explores all facets of the complex interpersonal struggles rooted in the wedding planning process. From choosing your bridesmaids without insulting the friend you left out, to finding out last minute deal breakers that make you reconsider taking the plunge, we've got you covered from the moment you say 'yes' all the way to the honeymoon. For wedding tips, memes, and jokes, follow @betchesbrides on Instagram.
View Promo Codes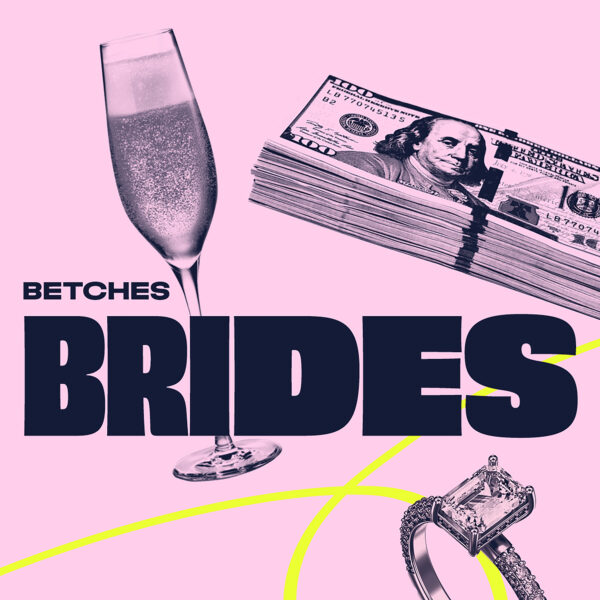 Latest Episodes
Our Hosts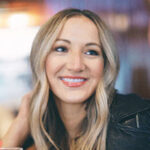 Nicole Pellegrino
Nicole Pellegrino is Director of TikTok Content & Strategy at Betches and host of the Betches Brides podcast. She'll never stop talking about her wedding, yet loves making jokes about how truly ridiculous weddings are.
Where to Start
Make Your Wedding Invitations Personal Again Ft. Katherine Jezek Moore
This week Samantha is joined by wedding stationary designer Katherine Jezek Moore, to give us the rundown on how to design your wedding invitations, what to include in them, and how to make them your own. Samantha starts off by asking, what the most common misconceptions people have when it comes to wedding invitations? Katherine has found that most people don't realize there are no rules when it comes to designing your invitations and she always encourages couples to get creative. She guides us through the design process giving tips on how to collect design inspiration, what information to include, and how to mail out the invitations once they are done. Lastly, they end on a Dear Betches Brides email from a newly engaged listener. Does she really need to create a logo for her wedding? Learn more about your ad choices. Visit megaphone.fm/adchoices
How To Be The Best Dressed Guest Ft. Abigail Westlin
For her first episode, Samantha Bush brings on Fashion & Lifestyle Content Manager at Betches, Abigail Westlin to help crack the wedding dress code. Abigail starts off by sharing her fun weekend at a joint bachelorette to celebrate her close friends and how she preparing to officiate at their wedding a week later. Then, Samantha asks about her background in fashion and how guests can play off their own style while not outshining the bride on her big day. To end, they head over to the new Brides group chat on Geneva to answer a bride who is wondering if she is a bridezilla. If your guests are starting to complain about your dress code, what would you do? Join the Betches Brides group chat on Geneva: https://betches.co/bridesgroupchat Learn more about your ad choices. Visit megaphone.fm/adchoices
Once A Bride Always a Bride
This week Nicole is joined by very special guest, Samantha Bush. They begin by announcing that Samantha will now be the new host of Betches Brides and how she plans to bring a fun new outlook to the show. They jump into a voicemail about a bride trying to disinvite her maid of honor's boyfriend. What's the best way to test run a plus one? Then, they play a game of "Would You Rather" bridal edition. Would you rather someone else wear a white dress or someone get proposed to at your wedding? Lastly, they end on a "Happily Ever After" email where a groom is feeling the post wedding blues and his new wife is worried she's next. Betches Brides Hotline: (646) 389-7804‬ Learn more about your ad choices. Visit megaphone.fm/adchoices
Our Reviews
A MUST listen for anxious brides to be!
Nicole and Jordana are doing the Lord's work answering tough questions with logic, wit, and love. So grateful in such uncertain times, especially for brides to be, to have these down to earth ladies to listen to. They educate, motivate, entertain, and over all reduce the impending doom feeling that comes with being a corona bride.
For the wedding obsessed
Even though I'm not engaged, I still love listening to this podcast because of how great Jordana and Nicole are. I love both of their honesty, and I think Jordana gives amazing advice— and not just on wedding dos and don'ts but relationships as well.
Love love love betches brides!
I love listening every week, just to hear about what other brides-to-be are going through, and get advice. This podcast keeps me laughing through planning a wedding, and it's so fun to listen to!