Go back
Betches Brides
Betches Brides with host Nicole Pellegrino, is a podcast that explores all facets of the complex interpersonal struggles rooted in the wedding planning process. From choosing your bridesmaids without insulting the friend you left out, to finding out last minute deal breakers that make you reconsider taking the plunge, we've got you covered from the moment you say 'yes' all the way to the honeymoon. For wedding tips, memes, and jokes, follow @betchesbrides on Instagram.
View Promo Codes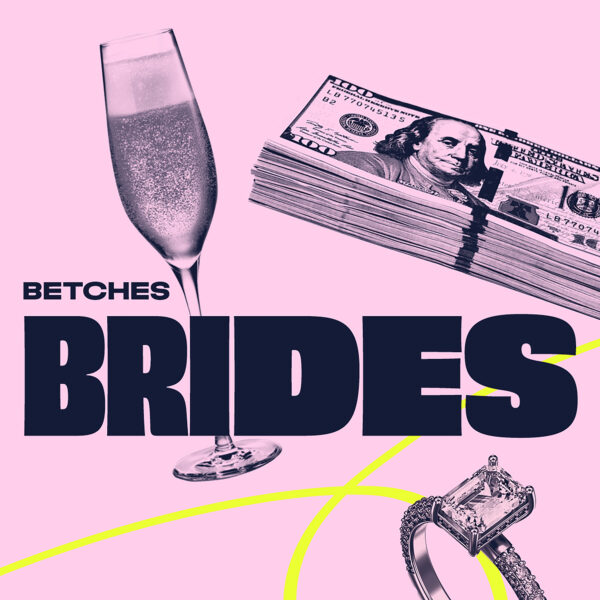 Latest Episodes
Our Hosts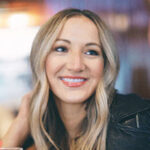 Nicole Pellegrino
Nicole Pellegrino is Director of TikTok Content & Strategy at Betches and host of the Betches Brides podcast. She'll never stop talking about her wedding, yet loves making jokes about how truly ridiculous weddings are.
Where to Start
Have Amazing Sex Your Entire Marriage Ft. Dr. Emily Morse
This week, Nicole brings on sex therapist Dr. Emily Morse to chat about how to make the wedding night last the entire marriage. Dr. Morse starts with tips to building a good sex life with yourself and your partner. Her biggest advice? Communication is the best lubrication. Next, Nicole reads some listener questions so Dr. Morse can give her best advice to couples who are struggling in the bedroom. Lastly, they end on a "Happily Ever After" submission where a newlywed is being told her sex life is "all down-hill from here" and want's to know if she should be freaking out. Learn more about your ad choices. Visit megaphone.fm/adchoices
Meet Our "Plan Like A Project Manager" Brides Ambassador Ft. Sarah Fluegel
Nicole brings on our final Brides Ambassador, Sarah Fluegel. Sarah's job as a project manager has perfectly prepped her for the crazy world of wedding planning. She shares every detail about her spreadsheets, all organized, of course, with hyperlinks functions and color coded in her wedding's colors. When Nicole asks how she has found the time to do all of this, Sarah explains how she has the "Dream Team" of her Mother and future Mother-In-Law helping her along the way. They end on a "Happily Ever After" email where a couple is trying to figure out what to do after their friend dropped the ball officiating their wedding. Learn more about your ad choices. Visit megaphone.fm/adchoices
Throw A Bougie Wedding On A Blue Collar Budget Ft. Sean Kilby
Nicole brings back Betches Podcast Director, Sean Kilby, to answer all your wedding questions in this mailbag episode. The questions Sean and Nicole tackle range from: throwing a second wedding, being bougie on a budget, to figuring out who should be in your wedding party. As someone who played every wedding role, Sean confides that being an officiant is defiantly a job and not a privilege. To end, they bring back Happily Ever After, and listen to a voicemail where a bride isn't happy with her wedding photos and doesn't know what to do. Sean and Nicole give the only solution - give yourself a happy ending and reshoot it. Learn more about your ad choices. Visit megaphone.fm/adchoices
Our Reviews
A MUST listen for anxious brides to be!
Nicole and Jordana are doing the Lord's work answering tough questions with logic, wit, and love. So grateful in such uncertain times, especially for brides to be, to have these down to earth ladies to listen to. They educate, motivate, entertain, and over all reduce the impending doom feeling that comes with being a corona bride.
For the wedding obsessed
Even though I'm not engaged, I still love listening to this podcast because of how great Jordana and Nicole are. I love both of their honesty, and I think Jordana gives amazing advice— and not just on wedding dos and don'ts but relationships as well.
Love love love betches brides!
I love listening every week, just to hear about what other brides-to-be are going through, and get advice. This podcast keeps me laughing through planning a wedding, and it's so fun to listen to!