Go back
Betches Brides
When a bride accepts a proposal, they're not expecting to say yes to distress. But wedding planning can be the most stressful time in any relationship — families collide, personalities clash, and wallets empty even before your mother-in-law adds her entire bridge club to the invite list. Good thing Betches' bride guide is in the house. Each week, Fallon Carter — one of the nation's top wedding planners — guides a real Betches Bride in need of advice, empathy, and laughter through their nuptial nerves, and invites expert friends on the podcast to dig deeper into our brides' biggest problem areas.
View Promo Codes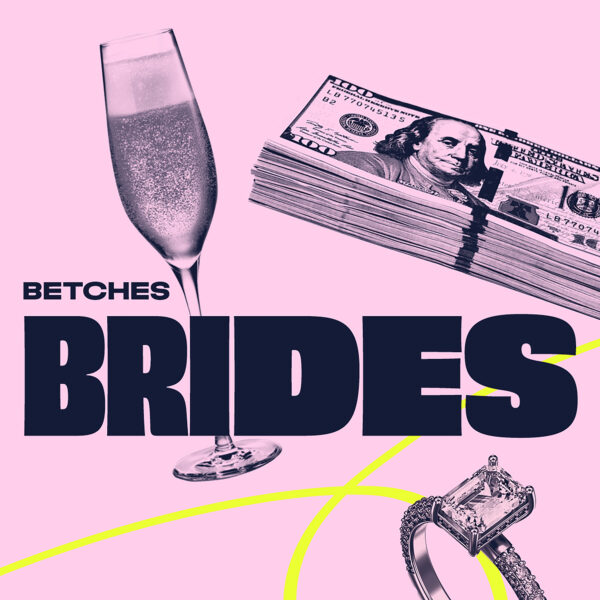 Latest Episodes
Our Hosts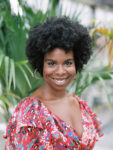 Fallon Carter
Fallon Carter is the ultimate bride guide: Founder + Creative Director of Fallon Carter Events and host of the Betches Brides Podcast. Named one of the Top Wedding Planners in the World by Harper's Bazaar, Vogue and BRIDES magazine, Fallon connects southern hospitality with international luxury to create her clients' dream wedding. In her free time, this Mississippi native enjoys perfecting her apple pie recipe, tackling 1000 piece puzzles, recreational boxing and researching flight deals!
Where to Start
Avoiding Fights With Your Fiancé Ft. Hannah Djalleta & Maggie Doherty
Fallon welcomes yet another RBB, Hannah Djalleta, with a wedding just a month away. *cue The Final Countdown* They cover from A to Z wedding guests and photographers, including coordinating with guests living abroad, budgeting under the assumption every person RSVP's yes, and finalizing HMU timelines & shot lists. As they get into the disagreements Hannah and her fiancé faced mid-planning, they're joined by the perfect expert: Maggie Doherty, a Licensed Marriage and Family Therapist (and 2022 bride). She shares best practices for avoiding tension in your relationship, though normal throughout the planning process, and staying present on your wedding day. Check out our latest promo codes here: https://betches.com/promos Learn more about your ad choices. Visit megaphone.fm/adchoices
How To Utilize Your Wedding Planner Ft. Payal Vitha & Sneh Diwan
Just a month before her Palm Springs wedding, RBB Payal Vitha joins Fallon to cover her (decor) bases. What's the best way to decorate a large venue without spending the remainder of your budget on flowers? While on the topic of venues, Payal shares the questions she asked — and everyone should ask — to find the perfect venue. Expert Sneh Diwan, wedding planner & founder of Diwan by Design, joins the conversation to discuss unsolicited family input. The trio tackle boundary-setting, as well as finding that sweet spot between tradition and modernity and carving out time with your fiancé in the whirlwind leading up to your wedding. Check out our latest promo codes here: https://betches.com/promos Learn more about your ad choices. Visit megaphone.fm/adchoices
Maximizing Your Bridal Budget Ft. Alex Piscatelli & Jessica Bishop
RBB Alex Piscatelli joins Fallon to discuss her City Hall wedding and prom-like (her words) reception. After she shares the touching ways she's honoring her late parents on the big day, she and Fallon get into the budget of it all. They discuss staying on schedule when you're forgoing a day-of coordinator because of the cost. They're later joined by Jessica Bishop, founder of Budget Savvy Bride & expert of the day, who tells Alex exactly how to get the aesthetic she wants without increasing her budget: reducing, reusing, and recycling. Check out our latest promo codes here: https://betches.com/promos Learn more about your ad choices. Visit megaphone.fm/adchoices
Our Reviews
A MUST listen for anxious brides to be!
Nicole and Jordana are doing the Lord's work answering tough questions with logic, wit, and love. So grateful in such uncertain times, especially for brides to be, to have these down to earth ladies to listen to. They educate, motivate, entertain, and over all reduce the impending doom feeling that comes with being a corona bride.
For the wedding obsessed
Even though I'm not engaged, I still love listening to this podcast because of how great Jordana and Nicole are. I love both of their honesty, and I think Jordana gives amazing advice— and not just on wedding dos and don'ts but relationships as well.
Love love love betches brides!
I love listening every week, just to hear about what other brides-to-be are going through, and get advice. This podcast keeps me laughing through planning a wedding, and it's so fun to listen to!