Go back
Betches Brides
Betches Brides with host Nicole Pellegrino, is a podcast that explores all facets of the complex interpersonal struggles rooted in the wedding planning process. From choosing your bridesmaids without insulting the friend you left out, to finding out last minute deal breakers that make you reconsider taking the plunge, we've got you covered from the moment you say 'yes' all the way to the honeymoon. For wedding tips, memes, and jokes, follow @betchesbrides on Instagram.
View Promo Codes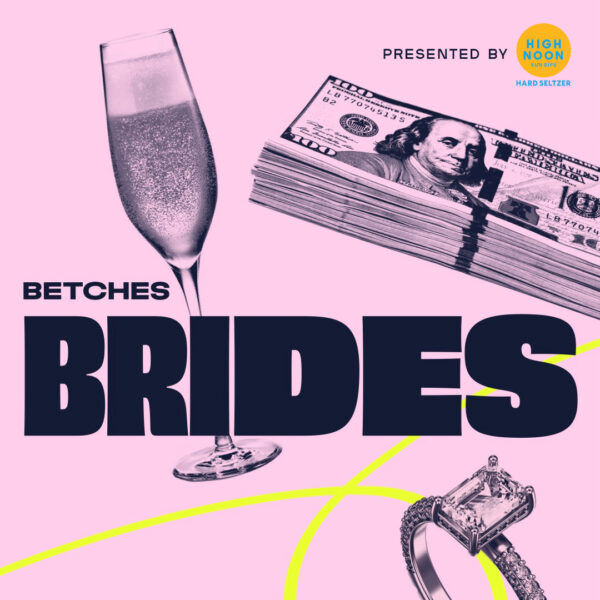 Latest Episodes
Our Hosts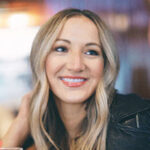 Nicole Pellegrino
Nicole Pellegrino is Director of TikTok Content & Strategy at Betches and host of the Betches Brides podcast. She'll never stop talking about her wedding, yet loves making jokes about how truly ridiculous weddings are.
Where to Start
Cut Your Wedding Wardrobe Expenses In Half Ft. Brides Love A Sale
This week, Nicole is joined by highly requested guest Kat L., creator of the website Brides Love A Sale. They start off by getting to know Kat, what inspired her to start Brides Love A Sale and how it has evolved into a tool to help future brides wear high fashion for half the price. Then, Nicole reads an email from a listener who is worried about the logistics of not only purchasing a secondhand dress, but how to work it into her timeline so it won't outshine her original full price dress. Finally, they end on a round of "After The Wedding" Unpopular Opinions where we find out if telling your friends your partner's secrets is okay, if changing your last name is too much work, and if it's okay to go to bed mad at your partner. Learn more about your ad choices. Visit megaphone.fm/adchoices
Meet Our First Brides Ambassador Ft. Hannah Chambers
This week, Nicole is joined by Brides ambassador Hannah Chambers, for the first Betches Brides Ambassador episode. First, Hannah shares about her roots in wedding planning, her Meet-Cute, and her green-nail proposal fiasco. Of course, Nicole asks about Hannah's wedding plans, specifically, how she is making vendor decisions more than a year out. Hannah discusses her plans for her guest list, florals, and her choice not to have bridesmaids. Hannah shares some obstacles she and her partner have run into with vendors as a same-sex couple. Then, they get into splurging and saving. Finally, they end on "Unpopular Opinions" to see if throwing the bouquet and sweetheart tables are over and if photo booths are a waste of money. Learn more about your ad choices. Visit megaphone.fm/adchoices
How To Get Upgrades On Your Honeymoon Ft. Samantha Rosen
This week Nicole brings on Samantha Rosen, director of digital content at Betches, 2023 bride, and former travel editor from The Points Guy to give us all the tips and tricks for using credit card points and miles to your advantage for your next destination wedding or honeymoon abroad. Is there a way to basically pay for your entire honeymoon with points? Lastly, the end with "Unpopular Opinions" where we find out if a bride should pay for their bridal parties hair AND makeup, if your speech givers should read off their phone, or what are the rules of wedding transportation.
Our Reviews
A MUST listen for anxious brides to be!
Nicole and Jordana are doing the Lord's work answering tough questions with logic, wit, and love. So grateful in such uncertain times, especially for brides to be, to have these down to earth ladies to listen to. They educate, motivate, entertain, and over all reduce the impending doom feeling that comes with being a corona bride.
For the wedding obsessed
Even though I'm not engaged, I still love listening to this podcast because of how great Jordana and Nicole are. I love both of their honesty, and I think Jordana gives amazing advice— and not just on wedding dos and don'ts but relationships as well.
Love love love betches brides!
I love listening every week, just to hear about what other brides-to-be are going through, and get advice. This podcast keeps me laughing through planning a wedding, and it's so fun to listen to!