Go back
Betches Brides
Betches Brides with host Samantha Bush, is a podcast that explores all facets of the complex interpersonal struggles rooted in the wedding planning process. From choosing your bridesmaids without insulting the friend you left out, to finding out last minute deal breakers that make you reconsider taking the plunge, we've got you covered from the moment you say 'yes' all the way to the honeymoon. For wedding tips, memes, and jokes, follow @betchesbrides on Instagram.
View Promo Codes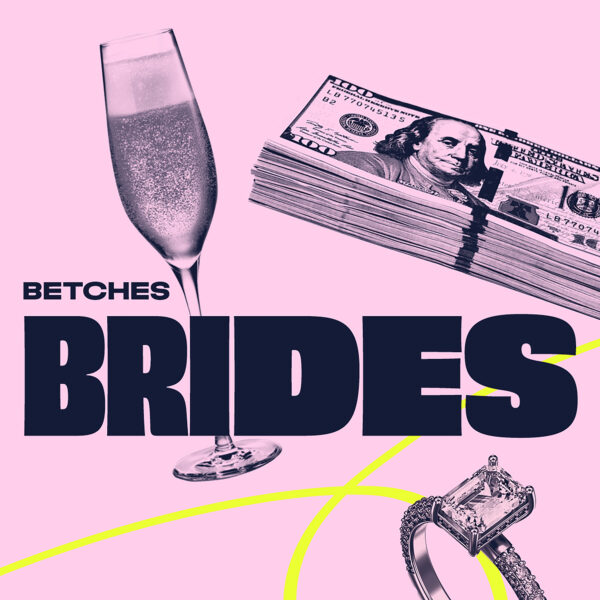 Latest Episodes
Our Hosts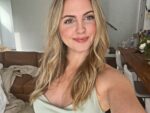 Samantha Bush
Samantha Bush is a midwestern girly who is heavily influenced by Rom-Coms, which has led her here – running the Betches Brides Instagram, as well as hosting the podcast! She loves pop culture (the trashier the TV the better), and is obsessed with all things Royal family. She is also the mother of two little fur angels, Barbra (cat) and Ruby (dog).
Where to Start
Manifest Your Dream Wedding Ft. Mandy Jensen
This week, Samantha brings on influencer and mental health advocate behind Girl & The blog, Mandy Jensen. Mandy is here to share all about her destination wedding in Cancun and the journey leading up to it. But how did she meet her husband, become engaged, and get married in just over a year? Manifestation. Mandy gives you her best tips and affirmations to handle anything the wedding planning process throws at you. To end, Samantha introduces a new segment called Runaway Bride. What would it take for you to leave them at the altar? Learn more about your ad choices. Visit megaphone.fm/adchoices
Your Wedding Timeline Guide Ft. Fallon Carter
For this episode, Samantha is joined by Fallon Carter founder and creative director of Fallon Carter Weddings & Events. As a principle planner, Samantha asks Fallon to walk you through her ideal timeline from the moment you say "yes!". Along with a detailed guide, Fallon gives her hot tips from a wedding planner's perspective. Did you know that planners would rather you ditch the bridal party? They close out by answering an email from the Brides Help Desk. When planning gets overwhelming, would you drop everything and elope? Check out our latest promo codes here: https://betches.com/promos Learn more about your ad choices. Visit megaphone.fm/adchoices
Wedding Photography Made Simple Ft. Asha Bailey
This week, Samantha has on Asha Bailey. A wedding photographer who specializes in intimate, intentional local and destination weddings. Samantha asks about setting up your photo timeline, shot list, and what you should expect from your photographer on your wedding day. Asha was recently married and shared all about her several small bridal parties and her intimate Italian wedding. They end with a Brides Help Desk email brought to you by Amazon Prime's new film The People We Hate at the Wedding. Should this soon-to-be bride break up with her photographer before her wedding? Check out our latest promo codes here: https://betches.com/promos Learn more about your ad choices. Visit megaphone.fm/adchoices
Our Reviews
A MUST listen for anxious brides to be!
Nicole and Jordana are doing the Lord's work answering tough questions with logic, wit, and love. So grateful in such uncertain times, especially for brides to be, to have these down to earth ladies to listen to. They educate, motivate, entertain, and over all reduce the impending doom feeling that comes with being a corona bride.
For the wedding obsessed
Even though I'm not engaged, I still love listening to this podcast because of how great Jordana and Nicole are. I love both of their honesty, and I think Jordana gives amazing advice— and not just on wedding dos and don'ts but relationships as well.
Love love love betches brides!
I love listening every week, just to hear about what other brides-to-be are going through, and get advice. This podcast keeps me laughing through planning a wedding, and it's so fun to listen to!