Go back
Betches Brides
When a bride accepts a proposal, they're not expecting to say yes to distress. But wedding planning can be the most stressful time in any relationship — families collide, personalities clash, and wallets empty even before your mother-in-law adds her entire bridge club to the invite list. Good thing Betches' bride guide is in the house. Each week, Fallon Carter — one of the nation's top wedding planners — guides a real Betches Bride in need of advice, empathy, and laughter through their nuptial nerves, and invites expert friends on the podcast to dig deeper into our brides' biggest problem areas.
View Promo Codes
Latest Episodes
Our Hosts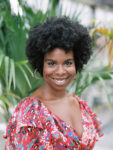 Fallon Carter
Fallon Carter is the ultimate bride guide: Founder + Creative Director of Fallon Carter Events and host of the Betches Brides Podcast. Named one of the Top Wedding Planners in the World by Harper's Bazaar, Vogue and BRIDES magazine, Fallon connects southern hospitality with international luxury to create her clients' dream wedding. In her free time, this Mississippi native enjoys perfecting her apple pie recipe, tackling 1000 piece puzzles, recreational boxing and researching flight deals!
Where to Start
Say Yes To The Custom Dress
It's a (Tinder) love story; baby, just say yes. RBB Dana Miller joins Fallon to spill the deats on her modern wedding, fit for a modern romance, taking place in November 2024 at an iconic concert venue in Portland. Dana asks Fallon what elements are worth upgrading at a turn-key venue that already provides everything, while Fallon makes a case for hiring a professional photographer and a DJ. Then, Dana — along with custom nontraditional bridal designer and expert, Madison Chamberlain — makes her case for designing "the" wedding dress of your dreams. You might even save yourself some money. Yes, really. Learn more about your ad choices. Visit megaphone.fm/adchoices
Do's & Don'ts Of Eloping
RBB Sami Kosinski joins Fallon this week to talk about her (pre-meditated) elopement, to be celebrated across the country. She walks Fallon through their weeks of celebrations — beginning in a courthouse in Tampa with a pizza party, continuing with a road trip, and ending with a makeshift ceremony at a brewery. Then, Fallon gives her a list of questions to ask when booking a brand-new "baby" venue. Pro tip: you're gonna want receipts. Kim Olsen, expert & co-founder of Art of Eloping, joins the ladies to discuss registries when eloping as well as navigating upset relatives/friends who feel slighted not to be included in the wedding. Learn more about your ad choices. Visit megaphone.fm/adchoices
Curate The Perfect Wedding Playlist Ft. Lindsey Larranaga & Keanna J. O'Quinn
RBB Lindsey Larranaga joins Fallon this week to talk about her cowgirl-meets-Coachella wedding in New Mexico. They dive right into the logistics of compromising with your fiancé on the size of your wedding, weaving your different cultures & additional family members into the ceremony, and forgoing a wedding planner — and what that means for your run-of-show. As Fallon (respectfully) grills Lindsey on her decision to have a cash bar, Lindsey is saved by the bell aka our expert Keanna J. O'Quinn. Keanna, a Sonic Sommelier & founder of Honey+Vinyl, guides Lindsey on her noble quest to curate the "perfect" playlist and select the "perfect" first dance song. Learn more about your ad choices. Visit megaphone.fm/adchoices
Our Reviews
A MUST listen for anxious brides to be!
Nicole and Jordana are doing the Lord's work answering tough questions with logic, wit, and love. So grateful in such uncertain times, especially for brides to be, to have these down to earth ladies to listen to. They educate, motivate, entertain, and over all reduce the impending doom feeling that comes with being a corona bride.
For the wedding obsessed
Even though I'm not engaged, I still love listening to this podcast because of how great Jordana and Nicole are. I love both of their honesty, and I think Jordana gives amazing advice— and not just on wedding dos and don'ts but relationships as well.
Love love love betches brides!
I love listening every week, just to hear about what other brides-to-be are going through, and get advice. This podcast keeps me laughing through planning a wedding, and it's so fun to listen to!
Our hosts cut the BS and have unfiltered conversations about real-life sh*t that will make your group chat say, "That's so us." Whether you're commuting to work or looking to laugh (instead of cry) in the shower, we've got a podcast that will become a part of your daily rotation. Go ahead, explore our slate below and IDK, maybe write us a glowing review if you'd like. (It's not weird, we promise.)
View Promo Codes