9 Last-Minute Gifts For People Who Have Literally Everything
Is it just us, or can getting holiday presents for everyone on your list start to feel like a full-time job?
I mean, it's not like we're all sitting here taking meticulous notes all year about products that our fav people have their eye on, right? (If you are one of these people, please tell us all of your secrets).
And let's be real—we all have that one friend who mentions something they want, and next time you see them, welp—there it is. They're the type of person who has literally everything. Is there anything more frustrating than thinking you found the perfect gift just to find out they got it for themselves before you could even hit the "buy now" button? We think not.
Shopping for these people can be a tough task, which is why we've collected the best gifts to give for those hard-to-please people in your life. From unique experiences to little luxuries they wouldn't normally buy for themselves, trust us when we say there really is something for everyone here.
Give them a reason to stop scrolling and go smell the metaphorical flowers by gifting them a National Parks Pass. Nothing says, "You need to get outside" like a gift that will force them to spend some time in nature.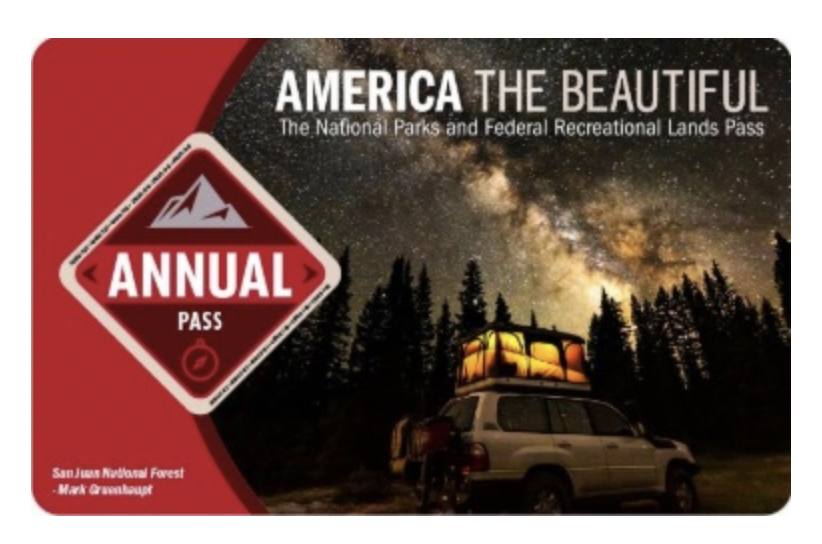 National Parks Annual Pass
USGS
That's nothing quite like the gift of competition. Bananagrams is a thought-provoking, anagram game that will get everyone gathered around a table for some quality time together. Albeit, we can't promise you won't get into a screaming match about if a word is real or not. You win some, you lose some, right?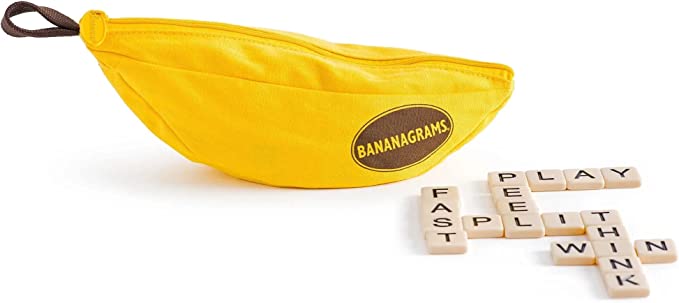 Cozy up together with the blanket of your literal dreams. We've never met a person who was upset with receiving a chic, comfy blanket, especially when it just so happens to be the Kardashians' favorite brand.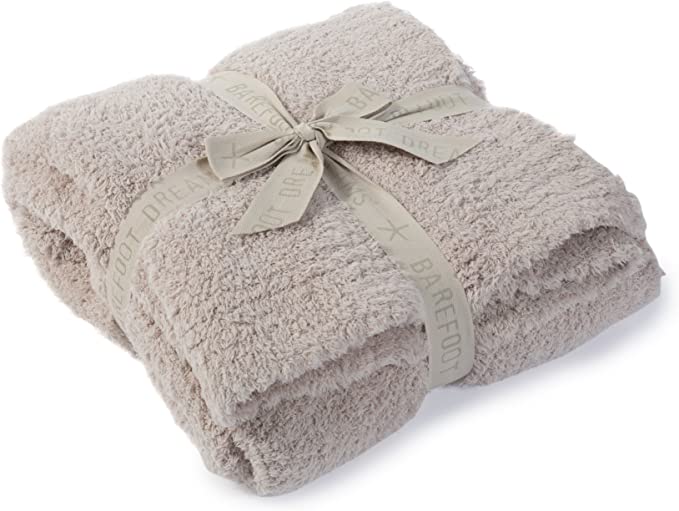 CozyChic Throw
Barefoot Dreams
Okay hear us out on this one—this flavored olive oil set is a little something special. Most people would probably never buy it for themselves since they likely only use flavored oils on certain cooking occasions… aka get this for them and have them make you a nice meal. Win-win.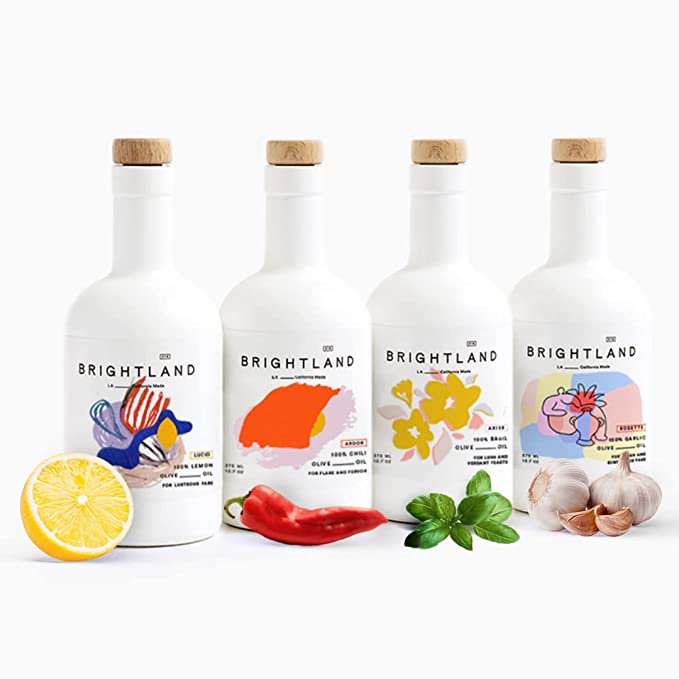 Olive Oil Set Infused with Garlic, Lemon, Basil, and Chili Peppers
Brightland
Truth be told, the holidays are stressful AF and we could all use a drink. Enter: these chic colored coupe glasses. They're chic, trendy and the perfect luxury to gift your bestie for a future wine night. Pro tip: assign everyone a color and you'll never get your drinks mixed up again. Probably.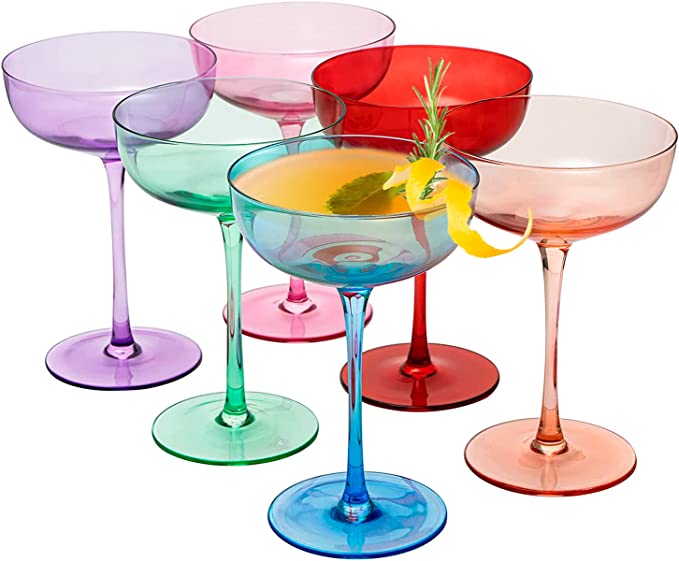 Colored Coupe Glasses
The Wine Savant
A custom photo puzzle will keep them busy during the strange abyss that is the week between Christmas and New Year's while also showing how thoughtful you are by displaying one of your favorite photos. Thank us later.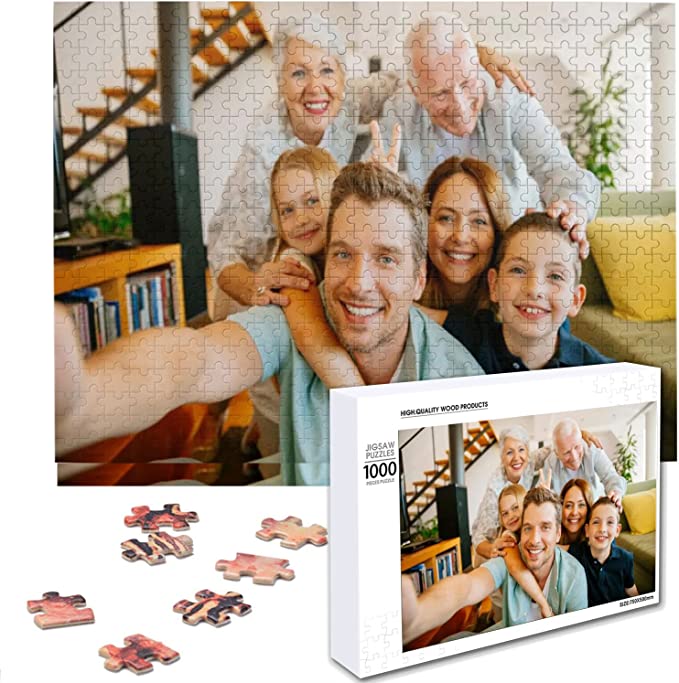 A wise woman once said you can never have too many candles, and who are we to doubt that as fact? Not only is this candle the best scent in the world (in our humble opinion), but the packaging is so gorgeous you hardly even need to wrap it. Throw a bow on it and you're good.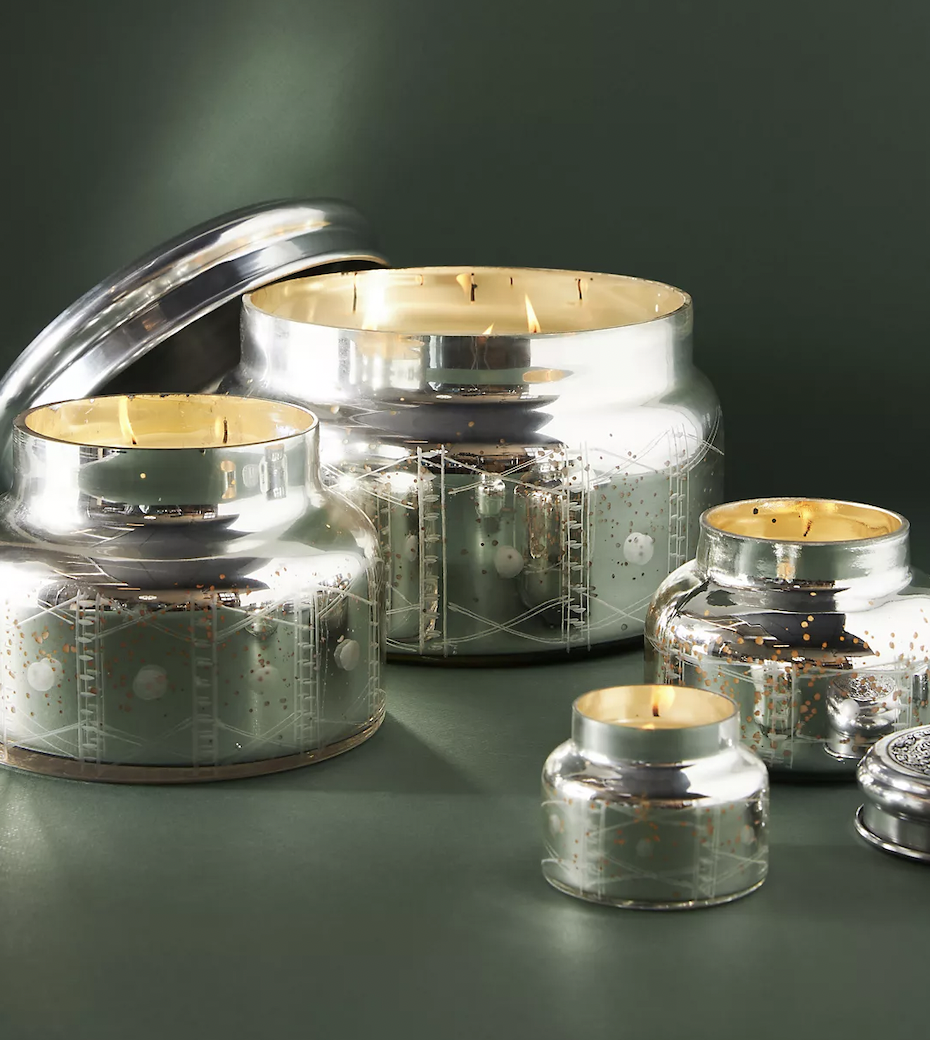 Volcano Mercury Glass Jar Candle
Capri Blue
Everyone loves chocolate. Need we say more?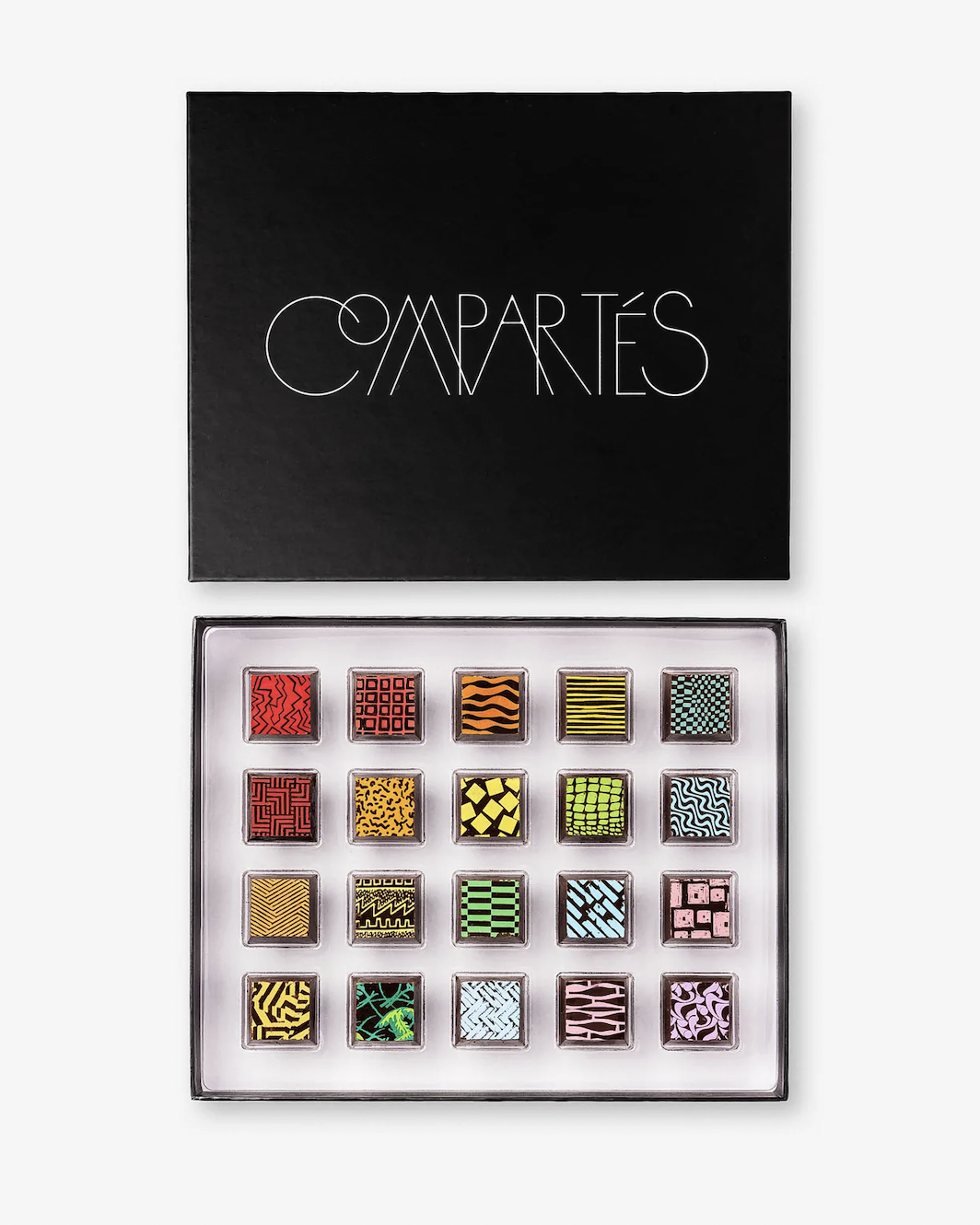 20 Piece Signature Truffles Gift Box
Compartés
Last but not least… If you're truly stuck, there's no better gift to give than to give. Pay it forward on their behalf and you'll stay on karma's nice list for another year.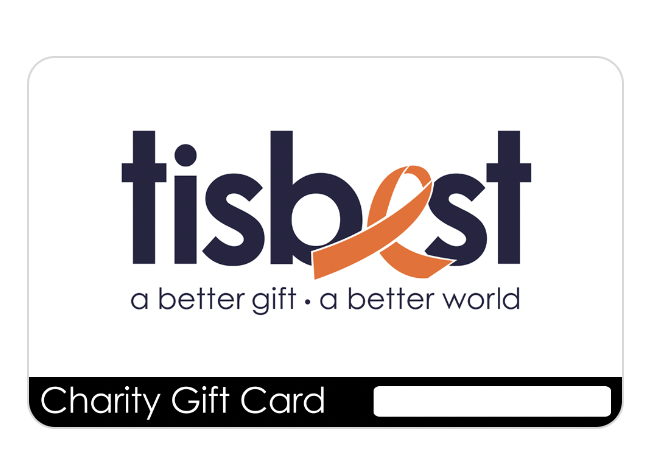 The Best Amazon Early Access Sale Products You Can Shop RN
Betches may receive a portion of revenue if you click a link and purchase a product or service. The links are independently placed and do not influence editorial content.
Is it just me, or does it feel like just yesterday we were talking about New Year's resolutions and promising ourselves to take full advantage… and now here we are. I mean, I can't just be the only one who just saw a holiday commercial and went into full menty b mode, right?
The first thing I thought of when I heard there are 75 days until Christmas (yes, you read that right) is how the hell am I supposed to get all the gifts I need? As I've gotten older it feels like the number of people I'm getting gifts for is growing and growing—like, why do I feel the need to buy my doorman's wife a pashmina?! I digress. I guess my Alexa was listening to me because for the next 2 days (October 11-12), Amazon is hosting a Prime Early Access Sale. If you're reading this, I guess you're on the nice list, because I've rounded up the very best holiday deals for you to shop. Maybe get a little something for yourself while you're at it. You deserve it.
Gifts For Her
For the reader on your list, or the person who is always saying they want to start reading haven't picked up a book yet. The Kindle is perfect for traveling without a bulky book or reading in bed.

Kindle Paperwhite Signature Edition

Amazon
Slippers are one of those little luxuries that no one wants to buy for themselves but have always really wanted. These are super comfy and aesthetically pleasing for those who want their life to look like a perfectly curated IG feed.
While not only practical, this bag is incredibly cute and trendy. Did I mention it's made with vegan leather made out of recycled plastics?

Gabbi Ruched Hobo Handbag

JW PEI
Gifts For Him
What guy doesn't want a reason to use a torch? This cocktail smoking kit keeps things interesting (and safe) with four different flavor wood smoker chips of apple, cherry, pecan, and oak without artificial fragrance ingredients.

Cocktail Smoker Kit with Torch

Taigin
Ok, ok… This might be just as much a gift for you as it is for your significant other. Quality coffee in the morning? I'm in.

Pour Over Coffee Maker Set

KitchenBoss
No Shave November is right around the corner and I have a feeling a lot of men are going to keep the beard through the holidays. You're welcome.

Grooming & Trimming Tool Complete Set

Comfy Mate
Home Gifts
I wasn't kidding when I said I was getting this for my mom. It's one of the best purchases I've ever made—especially if you have a shedding dog, a child, or overall are just a mess (like me).
Okay, ice is having a moment on TikTok and we really should all invest in one of these.
For all your cheeseboard, butter board, dessert board, whatever-board dreams.

Bamboo Cheese Board and Knife Set

Smirly
Tech Gifts
Because honestly I feel like anything Kris Jenner Kim Kardashian touches is gold. Plus, I've found all the Beats products to be very functional and good quality.

Beats Fit Pro x Kim Kardashian – True Wireless Noise Cancelling Earbuds

Beats
Adding a record player into your life just makes everything 10 times more classy. This one even has a Bluetooth receiver so you can connect your phone and use it as a normal speaker.

Vinyl Record Player Turntable with Built-in Bluetooth Receiver

Kedok
Make your binge-watching days easier with a smart TV. It's worth it.
Fashion Gifts
Everyone could use a shacket for those in-between weather days. It's a great gift to use as a layering piece or as outerwear for the balmier winter days.

Women's Ruby Jacket

Free People
This dress has gotten me through so many weddings this year. It's perfectly trendy but still timeless, plus the ruffles and neckline allow it to be dressed up or down.

Crossed Halter Neck Tiered Maxi Dress

Endless Rose
Everyone needs a good blazer—they're so versatile and stylish. You can wear it to work, an interview, or just a night on the town.

Blake Long Blazer

Amazon The Drop
Beauty Gifts
The reviews are in—this balm is a 10/10. Get one for yourself, your sister, your aunt, your friend, literally whoever. Everyone needs this Cleansing Balm.

Pro-Collagen Cleansing Balm

Elemis
This stuff smells like heaven. On top of that, it's talc-free and has over 10,000 ratings & reviews. It's a great addition to anyone's beauty routine.

Perk Up Talc-Free Dry Shampoo

Amika
I won't lie, I originally bought these because I liked the look of them, but once I used them I was hooked. They are another little luxury you might not want to buy yourself but are perfect for a gift.

Gold Under Eye Patches

Wander Beauty
Stocking Stuffers
This lip mask is a cult favorite that every person should try at one point in their life. Once you start you won't be able to stop.
Want to put a smile on someone's face every-time they look at their phone? This'll do it.

Pink Dripping Smiles Positivity Radiate Face

MOSNOVO
This feels like something a father-figure would get you, but if we're being honest it's useful and replaces the need for a ton of tools in a pinch.

18-in-1 Snowflake Multi Tool

Desuccus
Last-Minute Deals To Shop From Nordstrom's Anniversary Sale
Betches may receive a portion of revenue if you click a link and purchase a product or service. The links are independently placed and do not influence editorial content.
Just like summer, Nordstrom's Anniversary Sale is quickly coming to a close (on July 31, to be exact). Luckily, we've rounded up some of the best fashion finds so whether you're preparing to go back to school, have a last-minute vacation lined up, or are still in your WFH era, you'll be sure to do it in style.

Anna Cuff Sleeve Cotton T-Shirt
AllSaints
Investing in a classic white tee that won't fall apart after one wash is never a bad idea, so make sure to restock your closet with this cotton tee from AllSaints.

Cropped cardigans have been a personal fashion favorite for years now, so it's no surprise I love this one from PacSun. With pearly buttons and a curly lettuce hem, it's got a feminine edge that can be dressed up or down. You can easily transition this piece into your fall wardrobe, too, making it well worth the price.

Franklin Distressed High Waist Wide Leg Jeans
BLANKNYC
Speaking of transition pieces, black jeans are the anchor to a perfect day-to-night look. Just swap your sneakers for heels and your graphic tee for a corset top, et voilà!

Berina Whisper Minidress
French Connection
If you thought puffed sleeves were just a cottage core trend waiting to fall out of favor, you may want to reconsider. This form-fitting minidress from French Connection is the perfect blend of classic and trendy that you'll want to keep on hand all year long.

The Way Home Shorts
Free People FP Movement
These lightweight running shorts by Free People are totally giving Lululemon vibes at less than half the price. *adds to cart immediately*

Sportswear Collection Essentials Oversize Hoodie
Nike
Available in black, white, baby pink, and neon green, this oversized hoodie by Nike is a campus life staple that you'll be grateful to have during those Sunday recovery brunches, late-night study sessions, and sprints up the stairs to your 8 a.m.

Betty Plaid Miniskirt
WAYF
Step aside Y2K girlies, the 90s are still very much on-trend as seen through this plaid miniskirt by WAYF that Cher and Dionne definitely would have approved of.

Elie Block Heel Bootie
Steve Madden
"Modern edge and retro-chic style" combine to create the essential bootie I've been dreaming of. Thanks Steve Madden!

Initial Pendant Necklace
Bracha
How could we forget about accessories? Add a touch of personalization to any outfit with this initial pendant necklace from Bracha. 

Be Happy/Stay Positive Set of 3 Stretch Bracelets
Little Words Project
A daily dose of positivity is hard to come by these days, so let Little Words Project's Be Happy/Stay Positive bracelet set encourage you to adopt a "glass half-full" mentality (as long as the glass is filled with wine ofc).
Images: Pansfun Images /Stocksy.com
Y2K Fashion Your Middle School Self Would Be Jealous Of
Betches may receive a portion of revenue if you click a link and purchase a product or service. The links are independently placed and do not influence editorial content.
Picture a yellow halter top with bedazzled details and a coordinating floral skirt paired with strappy sandals. Did this outfit come from the Children's Place's 2008 summer catalog, or did you just see it on your Instagram feed from influencers like Shy Smith or Devon Lee Carlson? Turns out one of my favorite elementary school outfits could totally pass for a going-out look in 2022, meaning Y2K fashion is back and better than ever. While some things should stay hidden in the archives forever (we're looking at you, dresses over jeans), this summer we're excited for our chance to recreate some of our most memorable looks with 10 of our favorite Y2K trends!
Butterfly Clips

Butterfly Hair Clips
BettyDreamShop
It seems like everyone and their mother has hopped on the butterfly clip trend, and for good reason. While we may remember stars like Britney Spears, Mandy Moore, and the Olsen twins rocking these in their golden blonde waves, butterfly clips look great in a wide variety of hair textures. The key is finding quality clips—like these ones from Etsy—of the right size that'll keep your curls in place. And the best part is, you can accessorize as much or as little as you want, opting for a minimalistic style that keeps your hair out of your eyes, or going full glam with face-framing pops of color. Creator BettyDreamShop offers a wide variety of clips with a sophisticated color palette as the perfect elevation from your middle-school pastels.
Strappy Sandals

Whether you're attending a graduation ceremony, a summer barbeque, or enjoying drinks in the city, a pair of strappy sandals are a summer must-have. This pair by Marc Fisher has a low block heel, making them easy to walk in and comfortable for long stretches of time. Pair with a flowy sundress or a pair of low-rise jeans (like the ones up next) to complete your Y2K aesthetic.
Low-Rise Jeans

Low-Rise Skater Jean
American Eagle
Love them or hate them, low-rise jeans are a 2000s fashion staple we never thought would return, but here we are. While I'll always be biased toward my high-rises, these outfits from Lori Harvey, Bella Hadid, and Rihanna definitely make me want to reconsider with these skater jeans from American Eagle.
Mini Skirts

TnaMOVE Tennis Micro Skirt
Aritzia
Built. In. Shorts. That is the key to nailing the miniskirt trend this summer, keeping you comfortable and stylish. This tennis skirt from Aritzia comes in 22 colors and is made with recycled materials to produce a sweat-wicking fabric that's breathable enough to handle all of your adventures… even if they just include walking your dog for a puppuccino.
Cut-Outs


Cut-outs are a super sexy and fun detail that can be seen in everything from tops and dresses to pants. They can be dressed up or down based on fabric colors, patterns, and cut-out placements, making them a versatile standout in your wardrobe.
Lace Camis

Cross Lace Cami
Urban Outfitters
Didn't we all own the same lace cami in every color of the rainbow, or was that just me? This classic piece is a step up from the Aeropostale tanks we used to love, trading elongated hemlines for a cropped lettuce hem and adding subtle cross lace detailing. For an extra bit of nostalgia, layer your cami over a plain tee or long-sleeved top—just don't bring Polo shirts into this, k?
Colorful Sunglasses

If Beyoncé was a fan of pink sunglasses, I'm a fan of pink sunglasses. The 2000s were all about oversized square frames, lots of rhinestones, and if you're feeling extra bold, you can go for the full shield look.
Beaded Necklaces

Walking On Sunshine Necklace Pack
Princess Polly
Everyone from Dua Lipa to Harry Styles has been seen rocking chunky, beaded necklaces. Emulating a DIY vibe, this set is made with recycled plastics and adds a playful pop of color to any outfit. You can also look for necklaces with a variety of charms to spell out your name to add a personalized touch.
Halter Tops

LA Hearts Handkerchief Sweater Tank Top
PacSun
My elementary school self would be proud of this choice. I am absolutely obsessed with this halter from PacSun. The fabric is thick, yet breathable, making it perfect for warm summer days and cooler nights. Plus, the butterfly pattern is the perfect not-so-subtle nod to the 2000s… let me grab my hair clips!
Baby Tees


I'm Over It Baby Tee
Betches
We couldn't close out a Y2K fashion round-up without mentioning the infamous baby tee. Bonus points if yours doubles as a graphic tee, like these ones from Garage and Betches.
Millennials and Gen-Zers might still be arguing about who does 2000s fashion better, but no matter where your vote lies, these trends are back for a reason and we're ready to see them all summer long.
Images: Martin Pisotti / Deathtothestockphoto.com
The Best Early Prime Day Home Deals To Shop Right Now
Betches may receive a portion of revenue if you click a link and purchase a product or service. The links are independently placed and do not influence editorial content.
Mark your calendars: Prime Day is officially one week away. It feels like Christmas morning, only it's mid-July and I'm buying my own presents. I'd personally like to thank Amazon for allowing me to purchase the things needed to keep my abode humble while convincing my husband we're saving money since everything's on sale. 
Most of the discounts that start on July 12th are still being kept under wraps, but we're not gatekeeping all our favorites that you can shop early. Here's a roundup of all the best home deals so you won't actually break the bank when decking your halls.

Adjustable Portable 8 Position Lap Top Desk

Mind Reader
So you've finally decided to upgrade your space after 2+ years of WFH? It's time to stop working from bed, and this is the perfect portable laptop desk to make any space work-friendly. Goodbye, tech neck.

48-Foot LED Outdoor String Lights

Amazon Basics
While not everyone can vacation in Italy this summer, you can bring the Amalfi ambiance to your backyard by dining al fresco under these outdoor string lights.

Waterproof Portable Bluetooth Speaker

JBL
From the beach to your backyard, keep the summer concert series going just about anywhere with this waterproof portable speaker.
Nothing screams "adult" quite like buying yourself a vacuum. Don't worry though, you don't have to actually clean—this Roomba will do the dirty work for you.

Queen-Sized Sleep Element Mattress

Casper
You know how we mentioned adulting with the vacuum? Well, it's time to buy a new mattress too. The one you took from your childhood bedroom just won't cut it anymore.

100% Cotton Terry Bathrobe

Pinzon
Imagine being able to feel like you're at a five-star hotel while lounging around in your new bathrobe sipping on an oat milk iced latte every morning. You're welcome.
Great news—gone are the days of having to get up from the couch to see who's at the front door. The Ring Video Doorbell not only makes you feel safer, but also lets you keep an eye out for all your incoming Amazon packages.
You can blend way more than just smoothies with this Vitamix. Can't you just picture piña coladas by the pool?

7 Piece Barware Essentials Set

Viski
Speaking of piña coladas… Get classy with your cocktails this summer. This set has everything you need to make it shaken or stirred. 

Pre-Seasoned Cast Iron Skillet Set

Utopia
The seasoning process of skillets always seemed so complicated to me. Thankfully, these come pre-seasoned so you are one step closer to that perfect cast-iron cookie recipe.
I know it's all "hot girl summer" and "hot girl walks," but let's not forget to stay cool with a good indoor fan.

Wrist & Ankle Weights

Bala Bangles
Update your at-home workout with these aesthetically pleasing wrist & ankle weights. They're so cute you might even want to leave the house with them on.
Image: NICK FANCHER / Deathtothestockphoto.com
Swimsuits Under $100 That Are More Than A Tiny Strip Of Fabric
Betches may receive a portion of revenue if you click a link and purchase a product or service. The links are independently placed and do not influence editorial content.
"Fuck yes to summer, fuck no to bathing suit shopping" seems to be the recurring thought in my mind as the weather starts getting warmer. The current "cool girl" swim brands charge what seems to be a lot for a tiny strip of fabric that rides up my ass, and that's simply not reasonable for most people. So, while it's of course always better to buy from more ethical brands vs. fast fashion, not everyone can afford to buy those pricier pieces—especially when it comes to, as I said, one single strip of fabric. Here's a list of swimsuits that cost $100 and under from fast fashion brands, more sustainable brands, and everything in between. 
Carve Designs
If you're one of those sporty girls that I never related to, this bikini is probs the one for you. Carve Designs makes 100% of their swimsuits from recycled plastic water bottles and was founded by two sisters who, while on a surf trip, realized how hard it was to find board shorts made for women. They decided to make some themselves, and so their brand was born. 

Fuschia Colorblock Bikini Top + Bottoms

Carve Designs
Summersalt
Thank you, Summersalt, for creating a one-piece that doesn't smoosh down my boobs. Not only that, but Summersalt is also committed to sustainability, as well as working to ensure we get the best price possible by removing the middleman. Sign me up.   
SXA Swim + Active
This swimsuit looks like it could flatter anyone, which makes sense, since this brand is all about designing with comfort and luxury in mind. We also love this brand because a portion of their profits go to Black Women's Agenda, an organization devoted to securing and protecting the rights of Black women. 

Franco Top & Jamie Bottom

SXA Swim + Active
Lively
Lively makes bras, undies, loungewear, swimwear, and activewear; aka "Leisurée." That word is 100% a part of my vocabulary now. Also, love that Lively actually bundles their bikini tops and bottoms *together* to help us save money. 

The Bandeau & Bikini Swim Bundle

Lively
Kitty and Vibe
You might have seen this brand on TikTok because their stuff is so cute and their vibe (no pun intended) is so positive. Kitty and Vibe is the first brand to make bikini bottoms using two butt size metrics, meaning you never have to deal with that dreaded dumpy diaper look or the equally annoying wedgie. (The bikinis do run just over $100, though.) And they make one pieces, too! They offer inclusive sizing, with many of the suits ranging from S-5XL.

Plunge One Piece

Kitty and Vibe
Pink Lilly
Pink Lilly definitely gives off basic betch vibes, but that doesn't stop me from thinking their bathing suits are super cute and super affordable. Like, I've bought two bellinis at brunch in NYC that cost more than one of these things. 

Puff Sleeve Bikini Top & High Waisted Bottoms

Pink Lilly
IconSwim
If you're into a sexier look/that single-strip-of-fabric vibe I spoke about earlier, this is the brand for you. Their bathing suits are extremely affordable—like I don't really want to know how/where they are made—but very trendy and perfect for a thirst trap (even though your ex totally isn't worth it, sweetie). 
Good American
I've only heard amazing things about Good American swim. They have so many fun different colors and flattering styles, and for some reason, buying from Good American makes me feel better than buying from Skims. Almost like I'm supporting a small business? But not at all. 

Better Band Top & Better Cheeky Bottom

Good American
Alpine Butterfly Swim
Alpine Butterfly Swim is a plus-size luxury swimwear line designed and founded in Venice Beach, California. They have some of the most unique and fun swim styles out there. While they're definitely on the pricier side, you can always find some good stuff in their sale section, like this Overalls One-Piece.

Overalls One-Piece

Alpine Butterfly Swim
Abercrombie & Fitch
Full disclosure, I do work for Abercrombie. But I know how much everyone loves their Curve Love denim, so I felt like everyone should know they have Curve Love swim, too. They also have super cute cover up options that may or may not also be in my cart right now.

Curve Love Cinched Bralette & Mid-Rise High-Leg Moderate Bottom

Abercrombie & Fitch
Andie Swim
Andie Swim is all about stylish staples that look and fit great. Their ethos is "comfortable looks good on you," and I'm never one to say no to a compliment. 😍 But seriously, don't underestimate how much better a bikini feels if it's actually comfortable. Thx, Andie.

Valencia Top & Bikini Bottom

Andie Swim
Faithfull The Brand
This brand is available on Amazon and Shopbop, so you can trust that it's not going to be child sized when it finally arrives. Right? This one is cute while still being appropriate enough to wear on a family beach day (thank you, high waist), and the top could also pass for a crop top. Multifunctional, am I right?

Isa Bikini Top & Isle Bikini Bottoms

Faithfull The Brand
Windsor
Amalfi Coast vibes for less than the price of an overweight baggage fee? Sign me up. The print will look so cute in all your summer thirst traps Instagrams.

Sunkissed Vibes Lemon Bikini Top & Bottoms

Windsor
Images: Lucas Ottone / stocksy.com; Carve Designs; Summersalt; SXA Swim + Active; Lively, Pink Lilly, IconSwim; Good American; Alpine Butterfly Swim; Abercrombie & Fitch; Andie Swim
16 Women-Owned Businesses To Shop Right Now
Betches may receive a portion of revenue if you click a link and purchase a product or service. The links are independently placed and do not influence editorial content.
Women rule the world…duh. So I'm sharing my favorite women-owned businesses of the moment, including everything from swimsuits to jewelry to sustainable cosmetic cases and more. So if you're a woman reading this, def treat yourself to some online shopping – you've made it far despite so many men telling you to smile through the years.
Modern Picnic is so genius, you wonder why you didn't think of it yourself. But then you realize we can't all be as bright as founder Ali Kaminetsky, who wanted to create a chic and functional way of carrying her lunch to work each day. So she gave the traditional lunchbox a makeover, and Modern Picnic was born. Now you just have to learn how to cook, sweetie. 

These days, everyone's foaming at the mouth for sustainable brands, and DaniJayne founder Danielle Kaplan hit the nail on the head with her handmade, upcycled cosmetic cases. Those Lululemon bags you always say you'll use but never do? DaniJayne uses recycled materials like those to make her toiletry bags. They're so high-quality and sturdy that you'd never know she's making them from her professional bedroom sewing studio in Cambridge, Massachusetts.   

These gluten-free, dairy-free, low-sugar, and certified low FODMAP* bars are just it. Founder Katie Wilson struggled with IBS and wanted to create a baked bar free of any triggers and processed sugars, so BelliWelli was born. Flavors include fudge brownie, cinnamon swirl, birthday cake, and more. They're perfect for dessert or a midday snack. Might I add that her merch is also kind of iconic? Hot girls have IBS! 
*If you don't know what low FODMAP is, then move on and be glad you don't have IBS. 😘

Hot Girls Have IBS Oversized Sweatshirt
Founded by Alisa Metzger and Jen Shane, this brand makes skincare fun again. It's clean, vegan, cruelty-free, and affordable. The packaging is so interesting to look at (unlike you, Kourtney K); when I use it at the gym, everyone always asks me what brand it is – perfect for an attention whore 🙋‍♀️. I'm also obsessed with their lip glazes – each of the different colors actually smells like their flavor (Frosé is my personal fave). I'm iNN.

Viera Swim is great not only because of its super-flattering designs, but also because of its sustainable practices for fabrics, packaging, and everything in between. Founder Giselle Viera is passionate about making swimsuits for everyone, evident in her wide variety of designs like the Thumper Suit and the Earth Bottoms/Top. It's April, so we'll be in swimsuits in no time, right? *ignores the cold rain outside my window*. 

Paintlab is hands down the brand I'm raving to my friends about the most these days. Founded by beauty entrepreneur Karina Sulzer, Paintlab offers innovative press-on nails, nail stickers, fun fake lashes, eye stickers, and more. Why did I ever pay $60 to sit and schvitz in a tiny New York City nail salon? I'm never going back.    

Lauren Schneider is a designer and leather painter based out of NYC. She can paint anything and is best known for her designs on jean/leather jackets and bags. Brides-to-be particularly love her designs, but customization is the best gift for any occasion. Those overly preppy monogrammed beach bags are getting old, so please switch over to cool-as-hell Lauren Schneider's designs.  
View this post on Instagram
Erin Carpenter founded Nude Barre to revolutionize nude. Remind me why nude was once only considered beige? Embarrassing. Anyway, Nude Barre offers bodywear solutions like underwear, bralettes, tops, tights, etc. They also offer an online quiz to find your shade easily, which is excellent because we love using the absolute least amount of brainpower possible when shopping.

My love affair with Maggie Villamaria's jewelry line began where all good things do: TikTok. Her pieces range from bold and in-your-face (e.g., these 'I Hate You / I Love You' earrings) to small and dainty, like this heart necklace. Villamaria is a true artist, and I'm genuinely ~obsessed~ with her collection.

Founded by Jazmin Veney in 2018, ARCH NYC is a "footwear brand for fashion enthusiasts." As someone obsessed with anything bright and fuzzy, her Mules are to-die-for. It also doesn't hurt that they're super comfy. She also offers slingback heels, plush slippers, and fun as hell socks. We can't wait to see what she comes up with next. 

I have yet to find a Wander Beauty product I'm not obsessed with. Divya Gugnani, a serial entrepreneur and mom of two, and Lindsay Ellingson, a supermodel and a mom, wanted to create a brand of beauty "multitaskers" that were not so freaking complicated to use. Most importantly, their skincare and makeup quality can't be beat — multitasking ftw. 

On-the-Glow Blush and Illuminator
Founder of Fancy Troubles, Gabrielle Saifi, believes that sunglasses are the ultimate enhancement. So she founded Fancy Troubles, soon to be rebranded as Sunclub. A true creative, Saifi has an amazing eye for what's on-trend. I'm pretty picky about sunglasses, but every style of hers seemed to look good (or maybe that's just my gorgeous face?). Either way, I'll take one of each, plz.

Sisters Dr. Hedieh Asadi and Hasti Asadi, along with Professor of Obstetrics and Gynecology Dr. Gunvor Ekman Ordeberg, created DeoDoc after Hasti was told there was nothing she could do for her intimate odor. They made their own solution, and now DeoDoc exists as the first and only intimate care brand founded and run by women doctors. They offer everything from organic tampons to spray to shaving kits and more. Your vulva deserves the best—don't you forget that.

The founder of Codex Beauty, Barb Paldus, is kind of a huge boss. She received a Ph.D. in electrical engineering from Stanford and, by the age of 34, had founded two Silicon Valley companies. NBD. After working in biotech for 12 years, she dedicated herself to working on incredibly effective plant-based biotech ingredients for beauty.

In need of everyday gold jewelry? Look no further. Founder Gwen Beloti wanted to create a minimalistic jewelry line with subtle statements. My fave is the Pave Love Charm Necklace—it's super sparkly in person. Beloti is also super passionate about making jewelry that fits comfortably on everyone, so she's launching custom length chains this season.

Cheekbone Beauty is an Indigenous-owned and founded, digitally-native Canadian cosmetics company. They're known for creating high-quality, cruelty-free beauty products for low environmental impact and maximum wearability. The colors they use are pretty amazing… *adding a blue eyeshadow pencil to check out right now*. 

Images: Karsten Winegeart  / Unsplash; Modern Picnic; DaniJayne; BelliWelli; iNNBeauty Project; Viera Swim; Paintlab; @thelaurenschneider / Instagram; Nude Barre; Maggie Villamaria Jewelry; ARCH NYC; Wander Beauty; Fancy Troubles; DeoDoc; Codex Beauty; Gwen Beloti Collection; Cheekbone Beauty.
Everything You Need Now That We're Working From Home Forever
Presented by PayPal
For many of us, the prospect of returning to our offices is but a distant point on the horizon. Personally, I'm not mad about it. I'm saving money and stress on my commute, and I don't have to put on pants. It's a win-win. The only downside is that back in March when we all started working from home, I, like many people, thought this would be a fun little three-week respite from the hustle and bustle of everyday life, so I did not invest in anything to make working from home more enjoyable long-term. Cut to, eight months later, and we're still doing this. With the temperatures dropping and the possibility of even socially distant park hangs receding faster than daylight hours, it's time to finally treat ourselves to some things we need but don't actually need, now that we'll be working from home for the foreseeable future. If you're thinking, "maybe I shouldn't drop $100 on tie-dye sweatpants that might not be in style next year," fear not, because you can get that trendy piece without the side of guilt by using PayPal's Pay in 4* solution. Pay in 4 lets you buy now and pay later when you pay with PayPal. You can split purchases into four interest-free payments, with the down payment due when you make the purchase, and the rest of the payments every two weeks after. You'll see it when you check out at millions of retailers where PayPal is offered—just click PayPal as your payment option. 
So with that in mind, it's time for some retail therapy. Here are just some of the many, many things you can buy with PayPal's Pay in 4 that will make WFH life that much better.
& Other Stories Oversized Wool Knit Hoodie, $129

You had me at "oversized" and "hoodie". You can tell just by looking at this hoodie that it's going to be softer than a cloud (I assume, never been on a cloud). With two colors available and matching joggers, this may be your new WFH uniform.
Aldo Reilly Lace-Up Boot, $140

So the reality is that at some point, you are going to have to go outside and face the elements, whether it be to buy groceries, pick up a prescription, take out the trash, etc. And when you do brave the outside world, you'll want to do it in shoes that are stylish, comfortable, and durable. These combat boots are all those things, plus they're made with sustainability in mind.
UGG Fluff Yeah Genuine Shearling Slingback Sandal, From $99.95

Is there any single item more suited for WFH life than these slipper-sandals? No. These are so comfortable since they're made from genuine shearling, and they're also amazingly fun. Like, being stuck in my apartment is immediately better if I'm trudging around in these platform fuzzy slipper slides. 
Lululemon Navigation Stretch Down Vest, $168

Vests are back, baby, and not the weird plaid ones from the early 2000s that would make you cringe now. We're talking comfort and style. This one will keep you warm and comes in a few neutral colors, so you can throw it over every long-sleeve shirt you own.
La Mer The Treatment Lotion, $115

You didn't think we'd forget about skin care because we're in quarantine, did you? On the contrary, that's the only hobby I have now! So why not invest in this rich moisturizer from La Mer that's paraben-, sulfate-, and phthalate-free? (No, I don't know what phthalates are, but I assume they're bad.) Anyway, this super hydrating cream moisturizes and optimizes your skin, which is going to be v necessary after spending hours curled up next to your heater.
Nike Sportswear Plush Faux Fur Blanket, $175

When all else fails, get yourself a super soft blanket to spend the entire winter wrapped in. This Nike one is made of the same fleece that's used in their jackets, so you can finally take your jacket off inside the house. Now all you need is a fireplace to curl up in front of, and you're set for life.
You made it through this many months of 2020, you deserve a lil' treat. And with Pay in 4, you can treat yourself without feeling a huge hit to your bank account. Treat yourself in 4 easy installments.
* Pay in 4 is available upon approval on purchases from $30 – $600. Pay in 4 is not available to residents of Georgia, New Mexico, North Dakota, Missouri, South Dakota, Wisconsin, or any U.S. Territories. Loans to California residents are made or arranged pursuant to a California Finance Lenders Law License. Late fees may apply for missed payment depending on your state of residency. When applying a soft credit check may be needed, but will not affect your credit score. You must be of legal age in your state of residence to use Pay in 4. Offer availability also depends on the merchant.