How To Talk About Female Politicians' Outfits Without Being Sexist
As we round the corner into year two of These Unprecedented Times, the boundaries of weeks and months feel like they have less meaning than ever. Though it feels like Joe Biden became President ages ago, it's actually only been like, six weeks since Inauguration Day, and I've still been thinking about it a lot. Do I need to get a hobby? Maybe, but that's a topic for another day. From Bernie's mittens to J-Lo's "Let's Get Loud" reference in "This Land Is Your Land," Inauguration Day was amazing, but it also solidified something that I've been thinking about even more this week, now that we've entered Women's History Month: we need to have a discussion about the way we talk about female elected and public officials. 
Considering the unreal outfits on Inauguration Day, I totally understand how easy it is to direct our attention to clothes and miss some of the important and substantive moments. Inauguration Day was a historic moment that symbolized huge progress for women and feminism, but even with that in mind, so much of the conversation focused on clothes and other superficial things, totally missing the mark. While nothing can take away the strides we've made in terms of feminism, it isn't helpful when we fall into sexist tropes of reducing women to their appearances, even if we aren't doing it intentionally. 
This article from Today that covered what the Vice President's family was wearing on Inauguration Day is a prime example of reducing women to their clothing and appearances. It goes as far as mentioning Ella Emhoff and Meena Harris' outfits, without even referencing either of the women's incredible backgrounds. Emhoff, Harris' stepdaughter, is a student, model, and designer. Meena Harris, our VP's niece, is an activist, author, and the founder of the Phenomenal Women Action Campaign. The one-dimensional coverage of these women who are honestly really f*cking cool does a huge disservice to not only Ella and Meena, but to the people who are just now learning about them. 
This post from Insider does a better job of covering the inauguration looks, as it does reference some of the meaning behind the outfits, but it still places significantly more emphasis on the looks themselves than the greater significance. There were countless articles, viral tweets, and posts that covered the inauguration outfits without discussing the political context of the day, what the outfit symbolized, or where it came from, and we all have to start being better.
Fashion is often inherently political, and there are so many interesting ways to talk about outfits without reducing the people wearing them to just their clothing. I'm not saying that we can't talk about the incredible outfits that political figures wear, but we need to be thoughtful of how we're doing it to avoid falling into sexist or reductive traps. Honestly, this is super difficult to do, so I came up with a few important rules of thumb for talking about the outfits worn by any female political figure.
Look For Meanings In Clothes
A lot of the time, the clothing prominent figures choose to wear publicly sends important messages, but they aren't all as obvious as Melania Trump's infamous "I really don't care. Do u?" jacket. You probably noticed all of the iconic women wearing jewel tones, and most prominently wearing purple. Purple can represent royalty, bi-partisianship, and unity, but like the color white, purple also has a long history of being tied to the Suffragette movement.
Whether it's tasteless words on the back of a jacket, a mask that says "censored" on the floor of the House of Representatives, or a more subtle color choice, clothes say something. In addition to just saying how incredible Dr. Biden or Vice President Harris looked at a given event, it's worth thinking about the deeper meaning of their outfits. 
Think About Who Designed It Or Where It Came From
Dr. Jill Biden's Inauguration Day outfit came from Markarian, a brand that emphasizes sustainability and waste-reduction in design. Climate concerns and sustainability are key priorities for the Biden administration, and choosing a designer who shares that commitment sends a message. And, as we all know, on Inauguration Day, Vice President Kamala Harris looked unreal in a matching purple dress and coat from Christopher John Rogers, an up-and-coming Black designer who is known for vibrant color choices in his designs. 
Obviously, not every event calls for custom designed outfits or even high-end pieces, and not every member of Congress can afford to fill their closets with designer suits. Expecting congressional officials to consistently wear designer and high-end clothing can perpetuate the high financial barriers of entry to Congress that prevent more diverse representation. Representatives and Senators, especially new ones, have a ton of financial burdens, and clothing is only one of them.
Representative Cori Bush has spoken publicly about thrifting her clothes looking for affordable and sustainable ways to meet the incredibly high standards set for women in Congress. This choice to support local thrift stores sends so many important messages, from ones about sustainability to ones about the prohibitive cost of being a woman in a professional environment. 
Hold Men And Women To Similar Standards
This one can be hard, because we live in a sexist world and, in general, men and women aren't held to the same standards in terms of clothing. TBH, the typical male politician doesn't dress as interestingly as women do. However, if we're going to talk about the outfits women are wearing, we should at least try to hold men to the same standard. For example: I have no problem sh*tting as much on Marjorie Taylor Greene for wearing a mask that says "censored" while speaking at a podium in the House of Representatives as I do on Jim Jordan for basically refusing to wear a jacket. 
This also applies for positive commentary. As hot as I think Georgia's new Senator, Jon Ossoff, is, I am also aware that he is much more than his looks. If a comment about appearance is problematic when applied to a woman, chances are that it is equally as problematic when applied to a man, and vice versa. As a rule, we have to stop objectifying people and reducing them to their looks, it's just not it. 
Put Substance Over Style
The women who serve our country are expected to sustain an incredible amount of emotional labor, and the physical expectations that they are held to only add to that. While it is important to recognize the symbolic meanings of their outfits, what they wear is a tiny fraction of the work that they do. 
A way to make sure you're putting substance over style is to pay attention to the context outfits are being worn in. What was the Vice President talking about while wearing that amazing dress? If you're posting about how AOC's makeup looked really good when she was on camera, make sure you know what she's advocating for. 
All that said, it's important that outfits aren't the only thing we talk about when our elected officials make a public appearance. Yeah, I'll be the first person to say that Vice President Harris always looks f*cking amazing, but, I also have to remind myself to look at the substance, because that's obviously what matters the most. 
Images: Christos S / Shutterstock.com
We Can't Afford to Ignore Kamala Harris' Asian-American Identity
As an Asian-American woman, I was embarrassed that it took me until late into the 2020 presidential election primaries to learn that Senator Kamala Harris is half South Asian.
The mainstream media had been primarily focused on the fact that she was a Black woman running for the highest position of office in the country. However, what has been way too often omitted from the coverage is her Indian heritage. Upon being named Joe Biden's vice-presidential pick on Tuesday, Senator Harris became the first Black woman and the first Indian-American, South Asian, and Asian-American person to be on a major party's presidential ticket. All these factors contribute to the insurmountable significance of this historic vice-presidential nomination.
Senator Harris is a daughter of Shyamala Gopalan, an Indian-born doctor and activist, and Donald Harris, a Jamaican-born economist and activist. Her parents divorced when she was a child, and she and her sister Maya were raised primarily by Gopalan.
In her memoir The Truths We Hold, Harris mentions that her mother was her most significant influence. The family often visited India when she was young—her mother's family "instilled us with pride in our South Asian roots," Harris writes. Kamala Devi Harris shares her first name with a beloved Indian flower, a Hindu deity, and a Bihari river. Her middle name Devi means goddess in Hindu.
Yet, there are still some folks who might be surprised to discover Harris' Indian-American identity.
During her 2010 bid for California attorney general, many in San Francisco's Indian American community were surprised to learn about her Indian ancestry. Until this week, the media often omitted her South Asian identity and merely identified her as the first Black woman so-and-so. During the presidential primary race, reporters and analyzers seldom referred to Harris as the "Asian American candidate"–such title only went to Andrew Yang. 
When the speakers were announced for next week's Democratic National Convention, many claimed – incorrectly – that the event included no Asian American speakers. Kamala Harris' name was clearly listed. (One person to represent an entire minority group is, of course, is far from adequate, and Yang has since been added to the line up as well.) 
Even as a U.S.-born East Asian American, I never fully felt a part of the American culture while growing up. To this day, strangers underestimate my ability to understand and read English, even though I write for a living, and English was the first language I learned as a child. Growing up in a predominately white town, I was one of the few "oriental-looking" students (as teachers phrased it) in school. My childhood best friend was South Asian, and we initially bonded over the fact that we were always "othered" by our peers.
Coming of age during the aftermath of 9/11 and a few years later, the 2007 Virginia Tech mass shooting, my Asian-American peers and I were seriously confused about our place in America. Bullied and named-called by our peers as a "terrorist" or "shooter," it was challenging to grapple with our identities or ethnicities. America was the only place that we knew to call home, and so to be told to "go back to your own country" was so confusing and disheartening.
We would never have fathomed to see ourselves in the highest office. I get goosebumps just thinking about what this historic moment means to today's kids who might be in similar shoes as I was back then.
Although there is no one right way to discuss or portray Harris' identity, it does a massive disservice to her ancestors and the overall Asian-American community to completely ignore this aspect of her heritage and identity. To give attention to only her Black heritage feeds into the entrenched and outdated "one drop" rule from centuries ago, a practice that identifies and segregates people with the slightest African blood.
Harris herself has explicitly said that she doesn't want to choose one identity over the other, but wishes to identify as simply American. However, from her childhood, when she was bused to another school district as a part of a desegregation plan, to her whole career as a politician where her Blackness has been a topic of contention, her racial identities have been at the center stage of public discourse. 
We are far from being past Trump's obscure obsession with birtherism, which has resurfaced again. In a news conference on Thursday, Trump wrongfully said that, "I heard it today that she doesn't meet the requirements," It was a decade ago when he spread another race-based conspiracy theory that sowed mistrust in the background of another politician of color: President Obama.
Unfortunately, in today's America, the reality is that anti-Blackness and the controversies of a biracial identity will continue to surface during the campaign trail.
The year 2020 has exposed the fact that most of America still doesn't have the language or knowledge to speak about difficult racial topics, nor admit to the extreme level of white supremacy that still exists. Amid the outbreak of the coronavirus, hate crimes against Asian Americans have been at an ultimate high. Pundits (and our own President) have referred to Covid-19 as the "Wuhan flu," "Chinese flu," and "Kung flu." In the following months, the brutal killing of George Floyd mobilized hundreds and thousands of people to protest against the overt racism and mistreatment against the BIPOC community.
Against this backdrop, we cannot afford not to explore the nuances of Kamala Harris' identity and what her vice presidency would mean at the time in history we are at right now. Just like Barack Obama's presidential win in 2008 was an unthinkable achievement, Kamala Harris' hopeful VP win will illuminate similar sentiments for years to come. Over the next few months and years, the meaning of being an American in the 21st century must fundamentally develop into a new kind of paradigm.
Our democracy needs you. Take the first step now by committing to staying informed. Sign up for the Sup newsletter for a daily breakdown to actually make you laugh (instead of cry) about the news. 
Joe Biden Chooses Kamala Harris As Vice Presidential Pick
On Tuesday, August 11, Sen. Kamala Harris became the first Black woman to be nominated as a running mate on a major party ticket and the first person of Indian descent to be nominated as a running mate on a major party ticket. 
It's a fitting accomplishment for a woman who has been a trailblazer in almost every aspect of her career. 
A child of immigrants from India and Jamaica, Harris was the first Black female Attorney General for the state of California and is currently the second Black woman and first South-Asian American to hold a seat in the United States Senate. She would also be the first woman Vice President. 
Born and raised in California, she started kindergarten during the second year of  Berkeley's desegregation bussing programs. Harris went to Howard University for her undergraduate degree before attending University of California, Hastings College of The Law. After graduating law school, Harris devoted her law career to public service. 
Harris' younger sister, Maya Harris, is an established lawyer and public policy advocate who served as a senior policy advisor for Hillary Clinton's 2016 campaign. Her niece, Meena, is a Harvard-educated lawyer who founded  Phenomenal and Phenomenal Media, a platform elevating and celebrating women of color. All of this is just to say: the level of Harris women brainpower about to descend on the Eisenhower building in D.C. is truly more than we deserve.
Kamala Harris has a strong background in criminal justice issues. As San Francisco's District Attorney, she was a vocal opponent of the death penalty and started a program called "Back on Track." This initiative, launched in 2005, allowed first-time drug offenders to opt to get a high school diploma and job instead of prison time. 
After serving as DA, Harris was elected in 2011 to be California's Attorney General. In this position, she expanded her "Back on Track" program, mandated training to address racial bias, and, under her, the California Department of Justice became the first statewide agency to require body cameras. Additionally, she launched a program called OpenJustice, a data bank that highlights criminal justice initiatives and gave the public the ability to track police killings. 
In the Senate, Kamala Harris serves on the Judiciary Committee, where she has famously roasted all manner of mediocre white men, from Attorney General Bill Barr to Justice Brett Kavanaugh. She's a member of. the Congressional Black Caucus, the Congressional Asian Pacific American Caucus, and the Congressional Caucus for Women's Issues. She sponsored the Justice for Victims of Lynching Act, which passed the Senate but remains in the House.
In the wake of ongoing anti-racist protests around the country, Harris' history of criminal justice policy is especially important to the ticket. Though Harris' prosecutorial record raises alarms for those who want to reform the criminal justice system she helped oversee, Biden choosing Harris as a running mate hopefully is a sign of his understanding of the importance of Black and female voices in his administration. She also has a strong prosecutorial background which was made evident in several confirmation hearings during her term – including Brett Kavanaugh's. 
I, for one, literally cannot wait to cast my vote for Biden and Harris. In the meantime, I'll be tuning in to watch her take on Pence in the Vice Presidential Debate on October 7.
Could One Of These Women Be The Next Vice President?
Welp, after a truly wild primary season that started with approx. 666 thousand candidates of various backgrounds in the running, we have narrowed our option down to the old, white, Christian dude. What a breath of fresh air!
No matter your opinion on the man, Joe Biden is very likely to be the Democratic nominee for the 2020 presidential race, and humanity will be in much better shape if he beats Donald Trump. The good news is, Biden still has the opportunity to pick an exciting running mate.

Biden has already promised that he would be picking a woman as is vice-presidential nominee, both as a concession to disappointed progressives and to balance out his relentless straight-white–cis-maleness. Picks are typically announced around late June or July in the run-up to the Democratic National Convention (postponed to August this year), but given the extraordinary times and a campaign that could use a real shot of enthusiasm, we wouldn't be surprised if the second name on the ticket drops sooner than expected.
Here are some amazing women on the shortlist: 
Kamala Harris

Harris and Biden may have butted heads during the primary debates, but that's all in the past. Harris was quick to endorse Biden early on,  sparking early theories that she may top his VP shortlist. The California senator and former attorney general has name recognition, experience, and brings diversity to the table.
Plus, while she's seen as a somewhat progressive pick, a lot of her politics are actually pretty moderate. For Biden, she could be the best of both worlds. Biden ran on being able to secure the Black vote during the primary, and having Harris as his VP could help him solidify that same strategy in the general election. Plus, Harris had a close friendship with Biden's late son Beau — the two worked together frequently as attorneys. general.
And let's be real, she'd add a much needed ~cool~ factor to Biden's, uh, pretty straight edge image.
Elizabeth Warren

Liz! Liz! Liz! Warren and Biden certainly disagree on some things, but this could actually work in their favor. Warren is seen as a progressive, and Biden is seen as a moderate/centrist. If Biden wants to bring in Dems who are further on the Left, picking Warren as his VP could be a smart move. Plus, she has a plan for everything, and could be a very effective VP. Also, after endorsing Biden with a video, Warren told Rachel Maddow that she would say "yes," to the question of whether or not she would accept the role of VP from Biden.
Judging by the complete lack of hesitation in her answer, it seems like something maybe she had already thought about. Makes ya think…
Stacey Abrams

Abrams gained national attention in 2018 when she ran against Brian Kemp for the seat of governor in Georgia. The election was pretty controversial, since Kemp was Secretary of State at the time, meaning he got to oversee an election he was running in, something one could call a conflict of interest. Kemp ended up winning by a small number of votes, but that's a whole other story. Abrams caught the attention of many Americans as she came close defeating Kemp in the red state of Georgia. She's a captivating candidate, and she is a woman of color, which would, again, help with Biden's saltine cracker image.
Amy Klobuchar

Klobuchar was quick to drop out of the race and endorse Biden back when Bernie was the frontrunner, making us wonder if she is working to get that VP spot. She and Biden also make sense as a team. They're both moderates, yet they appeal to different demographics. Klobuchar has that Midwest vibe that does well with…Midwesterners, and liberal women across the country. She's got a real moderate feminist energy, which appeals to white moms, AKA a big part of the voting pool. She's well-liked amongst Dems, and people seem to enjoy her performances at debates. Especially her one liners that I am convinced she learned how to formulate at a $400 week long stand up comedy class at Caroline's on Broadway.
Gretchen Whitmer

Who? You may not recognize Whitmer's name right away, but she has been in the news a lot lately. As the current governor of Michigan, she is receiving some criticism for her very strict measures for combatting COVID-19. People are pissed tf off about it, but as the saying goes…all press is good press. Plus, the main people she is pissing off are Republicans, so it could potentially gaining her some brownie points with Dems. She is def establishing herself as a woman in power who stands her ground, and there's something to be said for that.
WILDCARD: Michelle Obama 

Truly the only thing that could save 2020. And it's not just pundits and stans fantasizing over a Michelle Obama vice presidency — the Bidens can't resist the idea either.
"I'd love it if Michelle [Obama] would agree to it. I think she's had it with politics. She's so good at everything she does. That would be wonderful," @DrBiden says when asked if the former first lady would consider being Joe Biden's running mate. https://t.co/tAOTzVqh4T pic.twitter.com/DShgiFmj9D

— New Day (@NewDay) April 24, 2020
Jill Biden, wife of the presumptive Democratic nominee, said she would "love to see" former First Lady Michelle Obama join her husband's ticket if she would agree to it. The former Vice President himself said he'd appoint Obama "in a heartbeat" but that he doesn't "think she has any desire to live near the White House again."
Well if Joe Biden doesn't pick a woman, after all, it's safe to say I have no desire to live near America again.
Images: Getty; Giphy
Here Are The Women We're Honoring This Women's Equality Day
On August 26, 1920, the Nineteenth Amendment guaranteeing women the right to vote was adopted to the United States Constitution. The date is now known as Women's Equality Day, when we do trite things like "look back on how far we have come" and "look forward to the future" while our government works quietly — and sometimes, shamelessly — to return us to a time when we couldn't choose our own outfits, let alone who would represent us in government. 
In any case, "women's equality" is often framed simply as equality between men and women. Cool, we're down with that. But there's always been plenty to do to improve equality among the large and diverse group of women and femme-identified people itself. What's more, intersectional feminism demands we promote equality for people of all genders, races, socioeconomic or immigration status. And with an administration that has little regard for anyone who wasn't born white and male, this crucial aspect of feminism is as vital as ever. 
That's why this Women's Equality Day, we're sharing a group of women who are fighting for justice and dignity for people of all races and all genders across all areas of society: in the workplace, on the airwaves, in the doctor's office, in our news coverage, at the ballot box, and more. In Audre Lorde's words: "I am not free while any woman is unfree, even when her shackles are very different from my own."
Stacey Abrams

Stacey Abrams served in the Georgia House of Representatives for 10 years before she was nominated by Democrats to run for the state's governor in 2018. Her inspiring and widely publicized race against Republican Brian Kemp ended in defeat, which many attributed to voter suppression measures targeting voters of color — measures that were facilitated by Abrams' opponent. To this day, Abrams has never formally conceded the race. Now, she's fighting for more equality at the ballot box. 
Admirers have shipped Abrams as a potential 2020 presidential contender, especially given how her personal story of going into debt to support her family resonated with people across the country. But for now, Abrams is focusing on bringing more equality to the electoral process. This month, she announced the  launch of Fair Fight 2020, a political action committee devoted to advocating voter rights and fair elections in Georiga. 
Fair Fight has launched voter protection initiatives in 20 battleground states ahead of the 2020 elections. The group will work to ensure every valid voter in the country may cast their vote without arbitrary barriers designed to suppress the minority voice. They'll also set up a voter protection hotline. Abrams has also said recently she'd accept any 2020 nominee's request to serve as their VP. 
Lilly Singh 

Next month, 30-year-old Lilly Singh will become the first woman to host a late-night program on a big-four broadcast network since Joan Rivers when her show "A Little Late With Lilly Singh" premieres on NBC. Her YouTube channel with more than 15 million subscribers features skits about her Indian upbringing and what's like to move through the world — at work, on dates, and with family — as a woman of color from an Indian background. 
The author, actress, and activist served as UNICEF's first-ever Goodwill Ambassador from the YouTube world, traveling to India to advocate against gender and class discrimination and share her experiences abroad with her massive online following. 
Before we get anywhere near equality, there always has to be a first. For the first WOC to join an all-white male late-night line up to be bisexual Indian-Canadian woman with a proven commitment to equality and activism? That's kind of the leap towards equality we can get behind. 
The United States Women's National Team 

Months before their historic Women's World Cup showing, all 23 members of the United States Women's National Team filed a lawsuit against their employer alleging large-scale gender discrimination in investment and compensation. They returned from France with an expanded, enthusiastic fan base whose support extends far beyond the soccer pitch. 
Though equality is a simple concept, it's one the team's employer, U.S. Soccer, has struggled to accept. Still, players have stood firm in their mission even as their employer hired lobbyists to contest the player's claims in the public and refused to even consider "equal pay" a starting point in negotiations. 
Players have refused to qualify or dilute their demands — which are simply equality across the board. "We're trying to do this on behalf of women everywhere, to be treated respectfully and paid lawfully," USWNT forward Christen Press said. 
Shaleen Title 

As states across the country legalize and decriminalize recreational cannabis, industry leaders are asking how a legal market can restore justice to the millions of black and brown Americans disproportionately impacted by the war on drugs. Shaleen Title is one of those leaders demanding equality. As one of Massachusetts' first Cannabis Control Commissioners, she's focused on making the state's legal cannabis industry fair, equitable and inclusive of communities that racist enforcement of weed laws have hurt the most.  
Though black and white Americans are likely to use cannabis at equal rates, black people are far more likely to be arrested for it. Now that Massachusetts has a legal market, Title works to make sure it's not just white, male, Silicon Valley types who are cashing in on the economic opporutnies of legal weed. She helped write a model bill to guide states towards cannabis policy that invests in communities negatively impacted by criminalization. She's a champion of equality in an area where it's desperately needed and yes, she is very dope. 
Ashlee Marie Preston 

There is one person largely responsible for more media coverage of murdered trans women of color, and that's Ashlee Marie Preston. Her activism on behalf of communities often erased from mainstream coverage is nothing short of tireless, and she uses her platform to demand justice for — and even acknowledgment of — the dozens of trans women of color who are killed each year. 
The average life expectancy of a black trans woman in the U.S. is under the age of 35, an unacceptable statistic Preston highlighted on her own 34th birthday, when she placed 77 candles on her cake to honor 77 people killed. There is no equality for women until all women's lives are honored and respected, and Preston's dogged determination to place trans women of colors' experiences firmly in the mainstream feminist narrative is brave, vital, and far lonelier than it should be. 
Alicia Garza

Alicia Garza has mobilized thousands of activists demanding equality after helping found the Black Lives Matter movement in 2013, when George Zimmerman was acquitted in the murder of 17-year-old Trayvon Martin. Garza led the movement in its freedom ride to Ferguson in 2015 to protest the shooting death of another black teenager, Michael Brown and set up  Black Lives Matter chapters all over the country. 
Garza has used her platform to demand an intersectional approach to racialized violence, one that acknowledges that systems of oppression overlap, but impact people of all genders and all races in different ways that demand different strategies to confront. She is currently a principal at Black Futures Lab, which works to evolve and harness black political power in communities across the country. Their Black Census Project, launched in 2018, was a first-of-its-kind survey of tens of thousands of black people across the country to gather information to inform and identify paths towards economic and political equality. They'll use the results to create national and local policy platforms to help politicians better serve black voters. 
Rep. Deb Haaland 

When it comes to mainstream news coverage, not all women are represented equally. Even though Native women are murdered at 10 times the national average and an estimated 5,700 Native American women were reported missing in a 2016 report, the shocking scourge of missing and murdered indigenous women has only recently entered public view. 
Rep. Deb Haaland has worked to bring issues impacting indigenous women straight to the Congressional floor. Haaland, representing New Mexico, became one of the two first Native American women elected to U.S. Congress in 2018, joined by Sharice Davids of California. In May, Haaland introduced legislation to facilitate more effective investigation of missing and murdered indigenous women in the U.S. The bill addresses inconsistent law enforcement protocols for acting on disappearances, improves tribes' ability to investigate cases and access federal resources, and requires better data collection on violence against Native women. 
Elizabeth Warren, Kamala Harris, Kirsten Gillibrand, Tulsi Gabbard, and Marianne Williamson
We've had 45 male presidents, so we're hundreds of years away from reaching anything close to equity in the Oval Office. But this year's field of Democratic candidates for president features five female candidates, and there's no question that they have already normalized the once novel concept of a woman daring to think she could not only be commander in chief but outdo any guy gunning for the gig.
These women demand equality by their mere presence in this drawn-out, densely covered Democratic primary race, but also in the policy platforms they choose to promote. We're pretty sure the issue of black maternal mortality has never come up in a presidential race. But this year, Elizabeth Warren released a plan to address it. Kamala Harris has vowed to stop anti-abortion laws in their tracks. 
Whether or not a woman wins the nomination, these five candidates are pushing the needle towards broader equality between men and women in public office and in the issues they choose to center. 
How These 2020 Candidates Plan to Address Student Loan Debt
I'm pretty sure my debt from student loans exists only to give me at least one number that is higher than my weight after a weekend of ordering Thai food and drinking gallons of tequila sodas. Or, it exists due to a vicious cycle of recession, rising costs, and inflation. Who's to say!
Regardless, we all know student loan debt is very real and extremely hard to pay off. Like, I think I'll finally be debt-free after my third divorce (assuming all my settlements go in my favor). This debt looms over borrowers, impeding them from taking career risks, buying houses, starting families or taking whatever steps they want towards the enriched and enlightened lives we all deserve. For those of us who vote partly with our wallets not because we're exceedingly wealthy, but because we are most certainly not, how candidates plan to address American's $1.5 trillion of student loan debt is a major point of consideration. Let's take a look at how 10 candidates prioritize student debt and how they plan to help alleviate some of the stress.
Elizabeth Warren With one of the  more generous proposals in terms of student debt, Warren wants to make tuition-free college universal.  On top of that, she has a plan to cancel up to $50,000 of student loan debt for households that bring in less than $100,000 year. Borrowers with a household income of $100,000 to $250,000 would see some debt cancellation, but those with a household income over $250,000 would see none. She'd fund this through taxes on the wealthiest Americans. 
Kamala Harris While student loan debt isn't a major issue she's running on compared to some of her competitors, Harris has said she would support Bernie Sanders' legislative plan to cancel all debt. A strong critic of for-profit universities, she helped hold one of the largest chains of these types of colleges in the nation, Corinthian Colleges, accountable after it filed for bankruptcy — earning a $1.1 billion judgment against the college for predatory and unlawful practices. The senator and former U.S. Attorney is in support of debt-free college (she co-sponsored the Debt-Free College Act of 2018) and reforming the current student loan system — particularly its interest rates. Harris believes that student loans should be on  par with federal lending amounts, and capped with a rate of 3.5 percent.
Bernie Sanders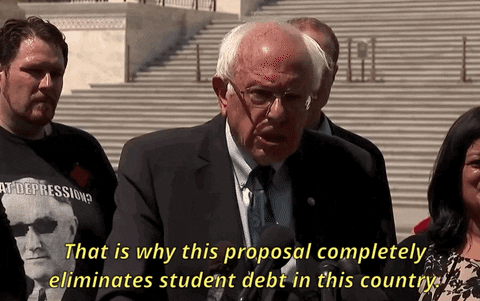 During his 2016 bid for the Democratic nomination, Sanders pledged to make public college both tuition-free and debt-free. (While tuition-free college means higher education would be free for everyone, a debt-free approach would ensure people pay what they can afford and the most help would be provided to students who need it most.) Later, he introduced the College for All Act, which would provide tuition-free education at public colleges. 
In June, Sanders announced another plan that would eliminate student debt for 45 million borrowers and make public college tuition-free. The plan, which would cost around $2.2 trillion, would be paid for by a tax on Wall Street transactions. That plan would also cover college costs for students whose families earn less than $25,000 a year. Unlike Warren's proposal, his plan would offer debt cancellation even to wealthy families who earn over $250,000 a year. 
Cory Booker Though Booker hasn't announced an exact plan, his previous career moves suggest that he would take big steps to make college more affordable. Two signs that point to this: he co-sponsored a bill introduced by Hawaii senator Brian Schatz that would facilitate greater cooperation between states and the federal government to help students afford college.
He also introduced a bill in the Senate that would give every American child $1,000 when they are born. This money would be put in an account watched by the Treasury Department and earn about 3 percent interest until the child is 18 — which could give them their own college savings account.  
Julian Castro

The former Housing and Urban Development secretary has proposed tuition-free public college. In terms of addressing existing student loan debt, he's  proposed a plan that would forgive debt after 20 years of payments and allow borrowers to pay nothing back until they make about 250% of the federal poverty line, around $31,225. His plan would also partially forgive loans for people who have received any sort of public assistance benefits for three out of five years. 
Beto O'Rourke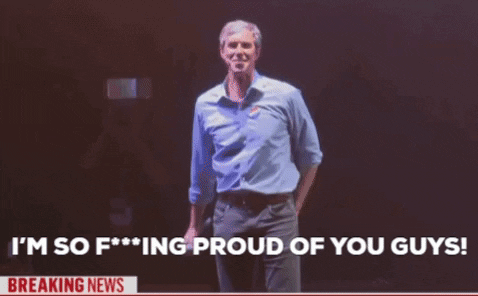 Beto hasn't commented a ton on his plans for student loan debt, but as a congressman, he did support a proposal in 2015 from President Obama that would allow students to attend community college for two years at no cost. Additionally,  he has commented that students who go to public universities should be able to do so for free. He's also in favor of forgiving some debt for students who go into public service. 
Pete Buttigieg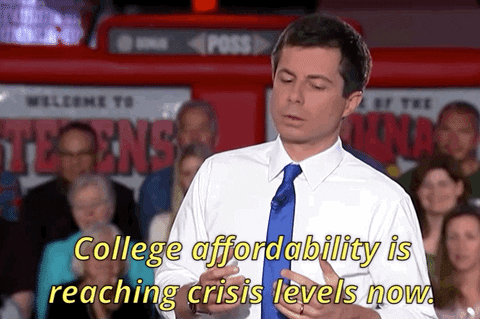 While we also haven't heard that much from Buttigieg, the youngest candidate in the race, in regards to student loan debt, we do know a bit about his perspective on the issue. Buttigieg is only 37 and went to Harvard, and has said that together he and his husband have about $130,000 in debt. He's not in favor of exclusively free college, but did release a proposal last month that would make public college debt-free for low-income students and facilitate a "state-federal partnership that makes public tuition affordable for all and completely free at lower incomes — combined with a large increase in Pell Grants that provides for basic living expenses and keeps up with inflation."
Buttigieg, a veteran, has also proposed broadening opportunities for young people to earn debt relief  through national service. 
Kristen Gillibrand Gillibrand is in favor of lowering refinancing rates to 4 percent and allowing borrowers to refinance through the federal government. Additionally, she has spoken out about the idea that borrowers should be automatically enrolled in income-driven repayment plans. She's also backed Sanders' bill which suggests that she may be open to a free college proposal of some sorts. But as a presidential candidate, she has not announced her own plan. 
Joe Biden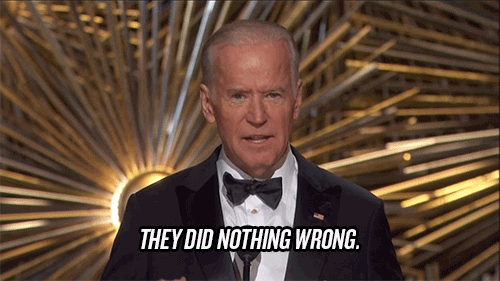 Biden didn't make much noise about student loan debt until recently, most likely due to the fact that it is becoming such a hot ticket issue this election round (spoiler alert: college graduates are mad about the state of our government AND the state of our debt). In June, he released what Forbes describes as a  "modest" loan forgiveness proposal that would improve the Public Service Loan Forgiveness program, which forgives some student debt for people who work full-time for either a government entity or nonprofit organization. But the program has a lot of issues and requirements and hasn't provided as much relief as beneficiaries expected. Gillibrand also supports taking a closer look at it. 
In 2015, Biden suggested  that public education should be available through the college, rather than stop after high school.
Amy Klobuchar The Minnesota senator, running on a platform of winning over moderates and centrist Republicans, is the only candidate to push back on the idea of free college for all. But she has expressed openness to expanding Pell Grants for low-income students, making it easier for borrowers to refinance their loans, and making two-year colleges effectively free.
The Ultimate GIF Recap Of Each Democrat's Debate Peformance
Finally, after two days, 20 candidates and four barely tolerable hours, we've made it through the first set of Democratic primary debates. Underdogs plead for attention, frontrunners played hard to get, and Kamala Harris could stage a coup tomorrow and no one would be that mad about it. We feel a lot of things, but one thing is for sure—it's going to be a loooong 15 months.
Over two nights, the candidates defended their records, begged you to memorize their names, and made their respective cases on how they can take down Donald Trump. Below, we've summarized each candidates debate performance with a corresponding GIF.
Joe Biden
The 76-year-old was aloof and defensive, telling the young guns he has no intention of passing the torch, but not doing much of anything to show he's earned it. When it comes to the nomination, his general attitude towards his opponents was: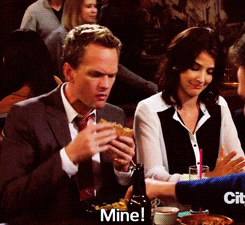 Bernie Sanders
Oh, he was there? Sanders himself was a bit of a doormat on Thursday, but his impact on the tone of the Democratic field was undeniable. He maintained his OG status on Medicare for All and defended it better than most of his competitors, reminding them: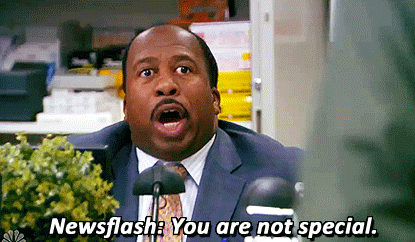 Mayor Pete
Buttigieg was solid as a rock, gracefully answering challenging questions about racial politics and taking responsibility for issues at home in South Bend. But he was a little robotic, sounding at times like a policy Alexa.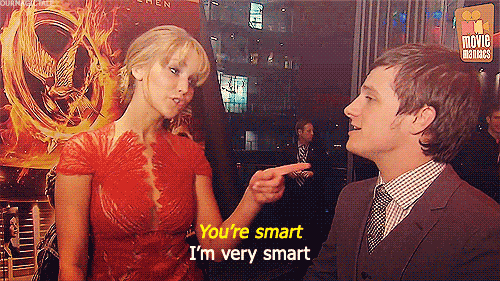 Kamala Harris
I mean, did you see that ish? A baddie. A goddess. No positive superlative would be out of place. Harris showed a strong command of policy and emotional intelligence about kitchen table issues that could connect her to blue-collar voters who might not have given her much thought. Other candidates repeatedly tried to talk through her turn, which she handled with grace because she knows all them fives gonna listen when a 10 is talking.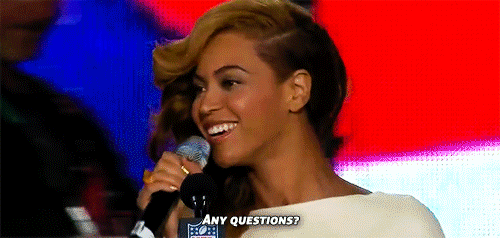 Eric Swalwell
Eric Swalwell is a millennial. Did you catch that? He's precocious, and he knows just what it takes to make a gun reform advocate blush. No one seemed more satisfied with Eric Swalwell's performance than Eric Swalwell.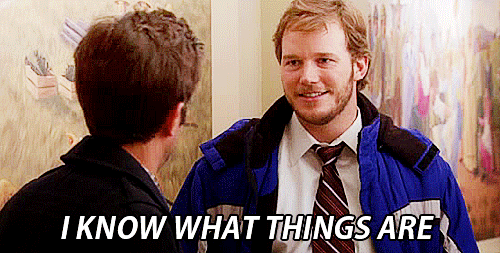 Andrew Yang
Yang seemed to speak the least, which highlighted his gap in experience compared to all the seasoned politicians on stage. The 44-year-old did have a chance to explain and defend his $1,000 Universal Basic Income, his plan to give every American $1,000 a month. That ought to pique some interest. And at one point he said asses instead of assets.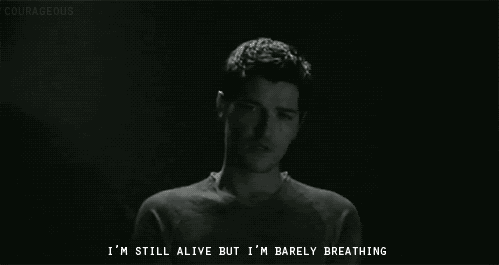 Cory Booker
The New Jersey senator spoke the most, was the most memed AND the most Googled of his night. He won't win the nomination but he's a shoo-in for Mr. Congeniality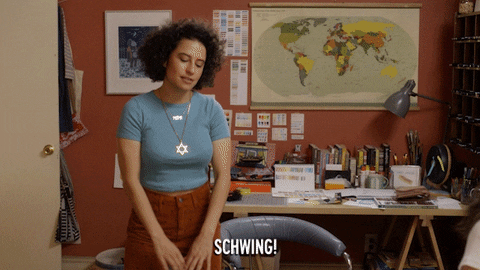 Marianne Williamson
The self-help author surely endeared herself to plenty of suburban moms who just bought their first crystals. Her saying "Girlfriend, you are so on" in her kind of unbelievable 1940s accent was among the more memorable moments of either debate.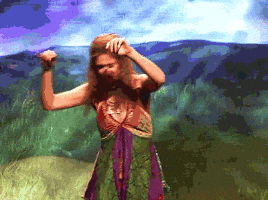 Amy Klobuchar
Klobuchar, always coherent and prepared, seemed more apologetic than defiant when defending her moderate approach. Where was that salad comb energy, Ames!? All in all, the Minnesota senator struggled to find a place for herself as the party's ideological center moves to the left.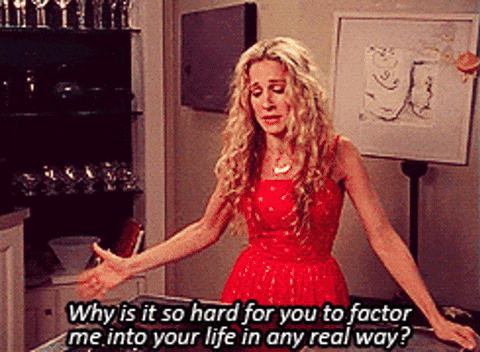 Julian Castro
The sleeper hit of night one and by far the best at Spanish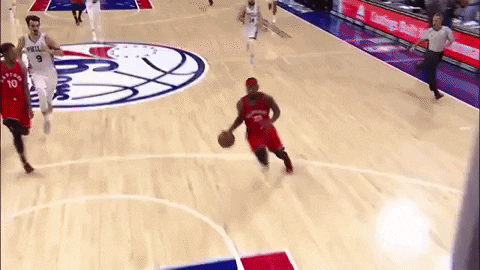 Elizabeth Warren
Warren brought extreme Hermione Granger energy and maintained her superiority over everyone else in her group.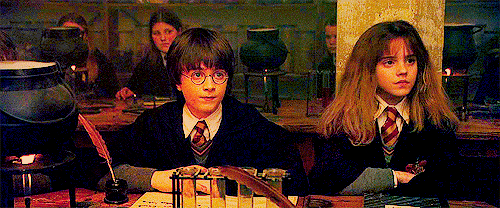 Kirsten Gillibrand
Kirsten Gillibrand's general ethos for the evening was "Hey girl." With an impressive background on women's issues like reproductive rights and childcare, she addressed female voters directly. She was informed and forceful on every issue.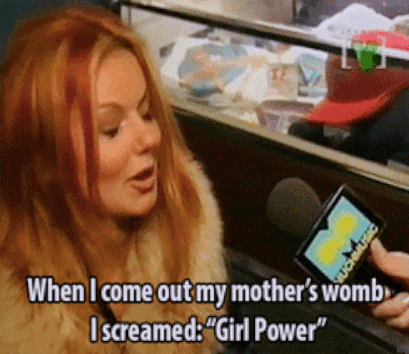 Beto O'Rourke
Beto fulfilled his duties as Julian Castro's doormat. He was coherent but overly rehearsed and looked depressed and exhausted. He'll be out of the race and doing IV vitamin sponcon by winter.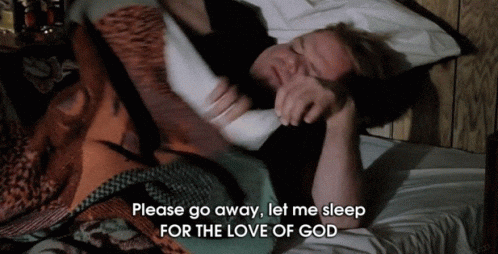 Michael Bennet 
I mean, he knew what he was talking about the few times he spoke, and I can now differentiate this white man from all the others. Or at least the other one from Colorado. 

John Hickenlooper
Speaking of, the former Colorado governor only spoke for five minutes, during which he (loudly) solidified his platform as "not a Democratic Socialist."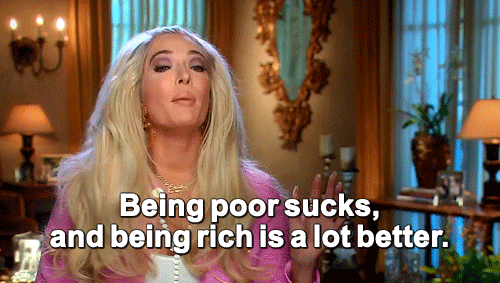 Bill De Blasio 
That the moderators asked anything other than FIX THE DAMN SUBWAY is a disgrace. De Blasio was bigger and louder than everyone else and repeatedly interrupted them, so at least he represented New Yorkers accurately.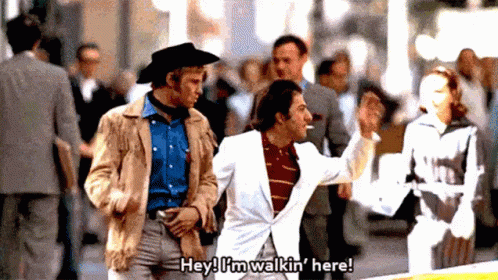 Jay Inslee
All he had to do was talk about climate change for a minute. That happened. So yeah, he killed it. 

John Delaney
The debate's Medicare-for-all alarmist. Sorry, that's all I've got.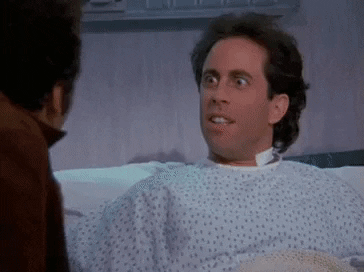 Tim Ryan 
Ryan was performing about as well as you'd expect for a Tim from Ohio, until he engaged Tulsi Gabbard, an actual veteran and foreign affairs expert, on Afghanistan and she made him look like little Timmy from Ohio.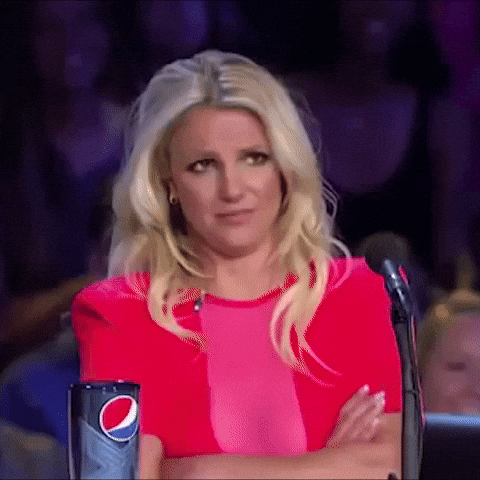 Tulsi Gabbard
Not memorable but for her evisceration of Tim Ryan and covetable gray streak.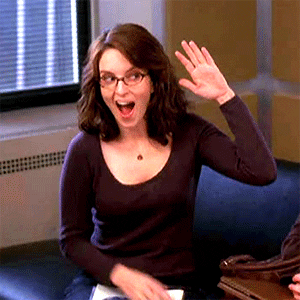 See you all next time!
6 Takeaways From Attorney General Bill Barr's Drama-Fueled Senate Hearing
Another day, another day-long congressional testimony where some old white guy lies at us for six hours. Grool. Attorney General William Barr testified before the Senate Judiciary Committee today regarding the Mueller investigation, his decision not to charge President Trump with obstruction, and the 4-page summary he provided of Mueller's report ahead of its actual release. Here are 6 major takeaways from Barr's testimony for those of you who can't just casually watch hours of C-SPAN at the office.
1. Republicans Want to Investigate the Investigation
From the people who brought you the Benghazi hearings, I give you…the Mueller investigation investigation! Several Republican senators used their precious time to express concern over how the Mueller investigation was started and the legality of the FISA warrants used to surveil the Trump campaign. When asked by Senator Lindsey Graham if he was concerned about the "counterintelligence probe and how it started," Barr answered yes, meaning he might be open to the Department of Justice investigating the origins of the investigation itself. All of this is based on a Trump-supported idea that the investigation into his campaign was based on the Steele dossier (aka the thing the pee tape rumor comes from), despite the fact that both the FBI and the Mueller report both demonstrate that the investigation began after George Papadopoulos got drunk and told an Australian diplomat the Russians had dirt on Hillary. Which reminds me, I need to apologize for some things I said after drinks last weekend…
2. Attorney General Barr Needs a Dictionary
Throughout the hearing, AG Barr seemed to be confused over the definition of very simple words. Barr claimed that he needed clarification on the definition of the words "suggest," "summary," "members," and "conclusion." He also said that President Trump never told White House counsel Don McGahn to "fire" Mueller, he simply asked him to "remove Mueller from his position due to alleged conflicts of interest." See? Totally different.
3. Lindsey Graham Is Angry!!!!
Lindsey Graham resumed his role as craziest motherf*cker in the room for yet another hearing, Lord help us all. As committee chairman, Graham used his opening speech to yell about Hillary's emails (of course) and read text messages between then-FBI official Peter Strzok and his girlfriend Lisa Page, one of which literally just said "Trump is a f*cking idiot." Wait…but if criticizing Trump in 2016 is wrong then what about the guy who said this?
If we nominate Trump, we will get destroyed…….and we will deserve it.

— Lindsey Graham (@LindseyGrahamSC) May 3, 2016
Or this?
"You know how you make America great again? Tell @realDonaldTrump to go to hell" https://t.co/pBLaZ1kgUV

— Lindsey Graham (@LindseyGrahamSC) December 8, 2015
Or any of this?
Just a little @LindseyGrahamSC compilation… @realDonaldTrump @POTUS #LindseyGraham #Sad #Kook pic.twitter.com/eD53q42Iok

— Snow Flake (@IceColdSnoFlake) May 1, 2019
4. The 2020 Dems Came To Play
2020 hopefuls and Senate Judiciary Committee members Cory Booker, Kamala Harris, and Amy Klobuchar all used the hearing to audition for debating Donald Trump sometime in the future. Booker hammered Barr for "adding normalcy to a point where we should be sounding alarms," about Russian interference. Klobuchar brought receipts while questioning Barr's decision not to pursue an obstruction of justice charge, and in a particularly shady exchange, Kamala Harris came to slay when she asked Barr if the President or anyone else had ever suggested he investigate anyone. He responded by saying he doesn't know what "suggest" means.
Here is the complete exchange, via CSPAN, between Kamala Harris and Bill Barr — including the part where Barr couldn't say whether Trump or anyone in the White House has ever suggested that he open an investigation into anyone. It's worth a watch. pic.twitter.com/wJOdSFR7JR

— Kyle Griffin (@kylegriffin1) May 1, 2019
5. Mueller Wasn't Into Barr's Summary
Much of the hearing was focused on a March 27 letter Mueller sent to AG Barr in which he expressed concern over Barr's Cliffs Notes version of the report, saying that it "did not fully capture the context, nature, and substance of this office's work and conclusions" and caused "public confusion about critical aspects of the results of our investigation." When asked about what Mueller's concerns, Barr said that he thought the letter was "a bit snitty" and that after he read it, he called Mueller and asked, "Why don't you pick up and call me if you have an issue?" You have my number, bro!
Barr says Mueller's letter to him was "snitty" https://t.co/9lw0dzHPzm pic.twitter.com/9qDwVMimzi

— CNN Politics (@CNNPolitics) May 1, 2019
 6. Barr Doesn't Exonerate Trump
Despite the fact that the president tweets "TOTAL EXONERATION" once per hour these days, both Barr and the Mueller report were actually careful not to exonerate him. When asked about his decision not to charge Trump with obstruction Barr said, "I didn't exonerate. I said that we didn't believe that there was sufficient evidence to establish an obstruction case." Nobody tell Trump he said that…
Heads up, you need to keep up with the news. It's not cute anymore. That's why we've created a 5x weekly newsletter called The 'Sup that will explain all the news of the week in a hilarious af way. Because if we weren't laughing, we'd be crying. Sign up for The 'Sup now!