Stephanie Pratt Blasted Spencer And Heidi On Instagram
Is anyone else watching The Hills: New Beginnings this season? Because it certainly feels like it's just me and my one coworker talking about Justin Bobby's eyeliner every Tuesday morning. And it certainly feels like I'm the only one who wakes up in the middle of the night gasping, "but where was Whitney?!" But surely, surely, MTV wouldn't keep a show on the air solely for my enjoyment and nostalgia, would they? If they are, that's like, so sweet, but I think they might need some extra drama to hook a few more viewers in order to keep season 2 afloat. Enter, the Pratt Family. 
After this week's episode, Stephanie Pratt took to Instagram to criticize her costars, and drag up the good old "Heidi and Spencer said LC made a sex tape," rumor. Let's take a look at the unabomber's manifesto her post: 
Normally I can't be bothered to read a post this long, because my attention span has shrunk alarmingly since the invention of the iPhone (thanks, Steve!), but this is juicy, so I'll break this down for you. Stephanie says she is back in London where evil siblings do not exist (ah yes, because that sh*t going on between William and Harry is because they're being too nice to each other), and then goes on to say that Heidi is evil, only talks about her to get in magazines, and that yes, she is responsible for the sex tape rumor. Newsflash: no one cares anymore, Steph!!!
She also says she and Justin Bobby never slept together, and I'm sure that's *technically* true, because Justin Bobby, a 37-year-old man who attends desert festivals clad entirely in leather, calls it "vibing." Finally, she claims that Audrina knows that she didn't sleep vibe with Justin, Audrina had a secret boyfriend outside of the show, and that this "attack on her character" was all done so Audrina could get more screen time. 

As my therapist would say, this is something you should write in your diary and not put on the internet. And this is where I get suspicious. In the comments, Stephanie claims that she will not be returning for season 2. But why are you bringing up all this sh*t on Instagram, if not to push your dramatic storyline into the following season? I guarantee you she will eventually sign on, and we'll get a million stories about how she's reluctant to go on the show and confront Spencer and Heidi after this attack post. THUS GETTING HER MORE MEDIA ATTENTION AND AIRTIME!! Does anyone else agree with me, or have I just watched too many YouTube conspiracy theory videos in the middle of the night?
It also appears that Heidi responded to Stephanie's vitriol on her own prayer and scripture-dedicated Instagram account (no, you didn't just have a stroke, yes this is something that exists):
So Heidi just used Jesus to tell us she's better than Stephanie. Just how He wanted his teachings to be implemented! He would be so proud! But just in case He's not, I'd watch out for lightning strikes for the next few days, Heidi. 
TBH I still don't really understand what Spencer and Stephanie are fighting about. This season, Stephanie mentioned that Spencer and Heidi didn't tell her when her nephew was born, but in my opinion they really saved her a lot of trouble. I have visited numerous newborn babies over the last few years, and they all look like blobs, and you can kill them very easily by holding them wrong. It's terrifying. Count your blessings, Stephanie. This just seems like they're rehashing the same old made up drama, only now Stephanie has an entirely new face, no?

I guess we will have to wait and see what happens with the rest of this season, and if Stephanie *shockingly* decides to show up for season two. In the meantime I'll just be over here patiently waiting for Spencer to send me a Pratt Daddy Crystal (I'll review it Spencer, I promise!). 
Images: Shutterstock; Giphy (2); officialstephpratt, prattprayers/Instagram
Is 'The Hills: New Beginnings' Worth Watching?
Biggest surprise? I f*cking loved it. The Hills: New Beginnings is perfect to watch if you've missed these people, but terrible to watch if you were hoping to see them do well. And even though I could have predicted, say, Spencer not being a normal person in 2019, there were other pretty big surprises in The Hills: New Beginnings pilot. The setting: Audrina's just gone through a divorce, Speidi is still holding on by a thread (now with babies!), and no one seems to have met Brody's wife. It's bleak as hell, it makes me actively sad, and yet I cannot stop watching. Here were the biggest shockers I learned from The Hills: New Beginnings episode 1.
Audrina & Justin Bobby Are STILL A THING
Audrina super casually drops that Justin Bobby was the first person to reach out to her after she got a divorce. OF COURSE HE WAS. Of course Justin Bobby is the level of douche who not only hits you up immediately after a breakup, but immediately after a divorce. Unfortunately, this is still Audrina we're dealing with, so she sees nothing suspicious about his behavior, and is strongly considering* going on a date with him soon.
*I wrote that at the beginning of the episode. 35 minutes in, they're on a date. Justin Bobby just said "comment allez-vous," and I am deceased. Here's a moment from their date: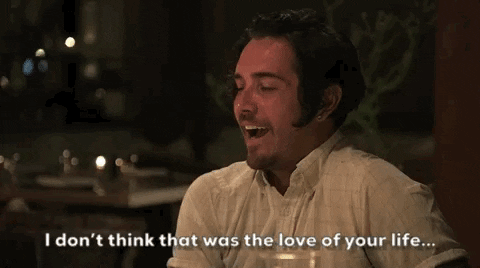 Brody Didn't Invite Spencer To His Wedding
If nothing else, you should watch the pilot just to hear Spencer say "in the media, we are very hated" with more bitterness than I knew he had in him. Among Spencer's other grievances: Brody didn't invite him to his wedding, because (per Brody) they weren't speaking on a daily basis at that time. To be fair, Spencer does say earlier in the episode that he and Heidi were "basically in the Witness Protection Program" in Costa Rica. While that's in no way factually accurate, I assume Spencer used it as an excuse to drop off the grid and ghost everyone he knew, including Brody. Seems like Brody noticed.
Brody's Marriage Is A Train Wreck
Oh my god. The very first scene with Brody and his wife Kaitlynn has me screaming into a pillow because a) it's so relatable and b) their marriage looks so very bad. Brody is in full-on avoidance mode: after coming home late the night before, he literally slept in his car to avoid being yelled at by Kaitlynn. Kaitlynn, for her part, does yell at Brody a lot and boss him around, to the point where it seems like she fundamentally doesn't trust him to remember or do anything correctly on his own. Honestly, I'd need to see footage from the past few years to know whether or not she's in the right.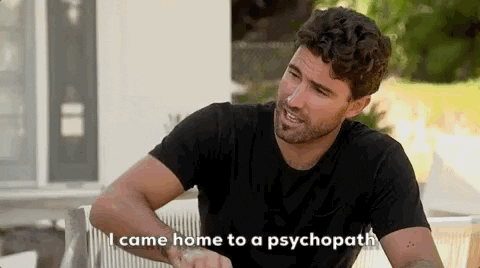 Pamela Anderson Is Kinda Political
Apparently, Pamela Anderson moved to France after Trump was elected. Not a piece of information I expected to get from The Hills: New Beginnings. But since Pamela Anderson's son Brandon is on this show, I have now found it out, and it surprises me. Also, she is a big believer in sage, and her eyes do not move the normal amount.
Mischa Barton Has No Real Connection To These People
Okay. I know the fakest part of all these reality shows is that none of the stars are actually friends off-camera—or in any case, that's the fakest part of the Housewives franchise. I knew it was weird when they added Mischa Barton to a Hills reboot, but I was open-minded: maybe these people knew her more than I thought. Nope! She and Stephanie apparently have something of a history, but the other girls are more or less strangers to her. I have a feeling Mischa's about to get the Erika Jayne treatment, aka everyone talking sh*t about how she's an ice queen. But hello! She literally isn't friends with them. I'd be cold as hell too.
Mischa at a Hills cocktail party: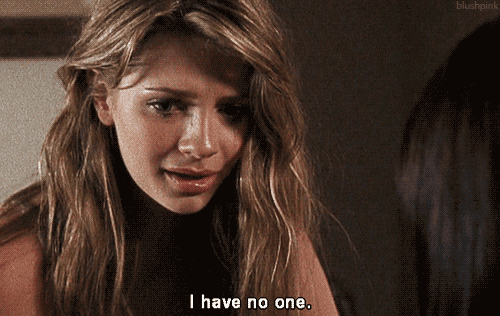 I would've loved to talk more about Heidi and Spencer from this episode, but honestly nothing they're doing is surprising. It's upsetting, it seems like a huge cry for help, but it's also exactly what you would expect of Speidi: Parent Edition. Kindly comment with your best guesses on everyone's plastic surgery choices below!
Images: MTV Press; Giphy(3)
Stephanie Pratt Is 'Not On Speaking Terms' With Heidi & Spencer Pratt
We still have over two months before the The Hills reboot premieres, but I am already 100% ready. I'll admit, until the beginning 0f 2019, I was a Hills virgin. I had seen a random episode here and there, but I had never watched start to finish. That's no longer the case, because I binged all six seasons in about three weeks, and I have absolutely no regrets. So when The Hills: New Beginnings actually starts, I will definitely be watching, but lucky for us, the cast is already bringing the drama. This is probably hard to imagine, but Spencer and Heidi are still causing problems.
The source of our info today is Stephanie Pratt's podcast Pratt Cast (cute name lol), which she cohosts with Bachelornation's Wells Adams. This is an interesting pairing, and I had no idea this podcast existed until literally today. I would say I'll check it out, but that would be a lie. Steph revealed on a recent episode that she isn't on speaking terms with her brother and his wife. In case you need a refresher, Stephanie is Spencer Pratt's sister, and Spencer is married to Heidi. On the OG Hills 10 years ago (god, we're old), Spencer and Heidi basically did what I do every time I drink Jäger and ruined their relationships with their family and friends by acting psychotic. On the show, Stephanie was often caught in the middle between being loyal to her brother and sucking up to Lauren. She can be a little bit of a thirst master general, but she always brought the drama, and for that I am thankful.
Back to the podcast and the source of this update. On the podcast, Stephanie had a lot of strong words about Spencer and Heidi. The main issue goes back to a photoshoot with the cast of The Hills, and the specifics are hilariously petty. According to Steph, Heidi opened a bottle of champagne on the set, and she shared it with everyone but her. Stephanie says that Whitney Port commented how weird the whole thing was, and that things between them just got worse from there.
"We are not on good terms. We are not on speaking terms. I do not consider them my family."
Okay, that is a lot, and I really don't feel like all of this emotion is coming from Heidi not pouring Stephanie a glass of champagne. Really, I have a feeling that these three haven't actually worked through all the issues that they had the first time around on The Hills. Here's another excerpt of what Stephanie had to say:
"I'm also not going to pretend that Spencer and Heidi are good people, like I was doing for most of the series for my parents. For the sh*t they have done to me recently, I'm done. This is why I moved to London. I'm done. I cannot live near them. They are the most toxic people I've ever met. They are Bonnie and Clyde till they die, so if they say the sky is black, all of us are morons for saying it's blue."

Stephanie also promised she wouldn't "pussyfoot around them" on the reboot, whatever that means, and she said she plans to "expose them for who they are." I mean, do any of us actually think Heidi and Spencer Pratt are good people? What is there really to expose? Either way, I am getting more and more excited for this reboot. What's crazy is that, for all the horrible things Stephanie has to say right now, she and her brother were apparently on good terms until very recently. She said on the podcast that before filming the reboot, she sat down with her whole family, and they all agreed that they wouldn't let the show tear the family apart like it did before. Welp, that comment didn't age well!
I'm so intrigued by this whole situation, and I hope that on the show, we at least get a glimpse of what's gone down within the Pratt family. Stephanie also said that Heidi was "horrific" to all the women in the cast while they were filming, and that she apologized to them on Heidi's behalf. Oh my god, I'm so excited for this.
Wherever she is, I'm sure that Lauren Conrad is extremely glad she didn't sign up for this sh*t. The Hills: New Beginnings premieres on June 24th, so let me know in the comments what you're most excited to see.
Images: Shutterstock; @officialstephpratt / Instagram; Giphy
Kristin Cavallari Is Disgracing The Good Name Of 'The Hills'
In case you thought Botched was the most cringeworthy show on E! right now, Kristin Cavallari's new show, Very Cavallari, is premiering this summer, and it literally makes Lauren Conrad's Teen Vogue internship look real. Let's discuss. 
Look, don't get me wrong. I'm not one of those people who turns on Real Housewives on a JetBlue flight and pretends to suffer through an episode of reality TV. I love reality TV. I can explain the Kardashian family tree better than my own, and I still hesitate before making plans on Monday nights even after Bachelor season is over. I just genuinely think Very Cavallari is gonna suck.
I mean, let's talk about the promo. We see a few shots of Kristin being a *regular person* who lives a normal married life in Nashville, and we're supposed to be impressed that she's building her own "lifestyle brand" while being a cool mom. Yawn. That just described the daily goings-on of pretty much every mom on Instagram with more than 300 followers.
Kristin starts the trailer by saying, "It has been SEVEN YEARS since I've stopped shooting The Hills."
Umm, yeah, and there's a reason it stopped airing. We were team Lauren back then, and we don't give a shit about your fake drama anymore. Like, Kristin heroically returning to reality TV is the equivalent to me going back to the nail salon after I screwed up my manicure because it wasn't dry yet. No one asked for this revisit. Also, there's a reason shows like The Hills don't exist anymore. The characters are dated. Like, I used to think Lauren was the most relatable person on the show, but nowadays I relate much closer to Spencer's batshit breakdowns and financially irresponsible crystal collection. Just saying.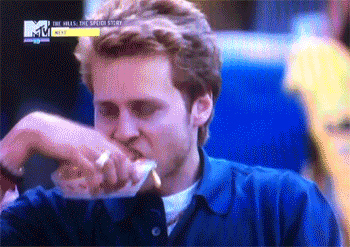 Then Kristin starts spewing random shit about her "business team", like, "I have the craziest staff. Of course there's gonna be drama. Of course there's gonna be hookups…. It's gonna be a wild ride."
First of all, "of course there's gonna be hookups"? What kind of workplace environment are you in? It sounds like a sexual harassment lawsuit waiting to happen. And I'm sorry, what is this show even about?! So far it sounds like one of those shows where a secret HR rep is watching a corporate disaster from some hidden camera in a nearby van and has to step in when Kristin hooks up with an intern or shows up to Casual Friday in a bikini. I actually think I'd watch that, though.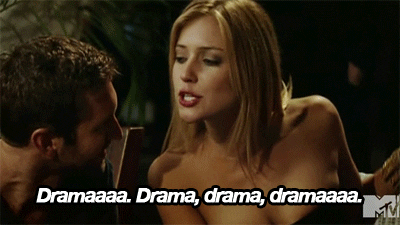 The drama on this show makes the plot lines on Laguna Beach seem plausible. Unless you give Brody Jenner at least one guest appearance, I'm sticking with the Jersey Shore reboot for now. But like, on the bright side, I guess we've finally solved the debate over how Cavallari is pronounced. VERY helpful, Kristin.
Images: E! News (1), Giphy (4)
7 Ridiculous Celebrity Baby Instagram Accounts You Need To Follow
When you think about it, Instagram has really evolved. It started as a platform for us to share pictures of our chevron nail art with the Nashville filter, and now it's a lucrative way to exploit the shit out of your non-consenting baby. While most people just post tons of pictures of their kids to get more likes, celebrities have the unique opportunity to trick thousands of people into following an Instagram account for their kid, and thus, the world of celebrity baby Instagram accounts was born.
The concept of celebrity baby Instagram accounts is pretty dark when you think about it. First of all, half of them are verified accounts, even though the kid has no idea what Instagram even is. Secondly, a lot of celebrity parents write their posts in first person, which almost always ends up sounding super creepy. Granted, most celebrities don't create separate accounts for their babies, probably because they've seen Black Mirror, or something. I mean, Snooki and JWoww rose to fame by peeing in bushes at a nightclub at the Jersey Shore, and even they have enough decency to not create official Instagram accounts for their children. Thankfully, there are still some people who love attention enough to create ridiculous celebrity baby Instagram accounts for our personal creeping purposes, and here they are. These celebrity baby Instagram accounts are very absurd, and you should follow immediately. But like, let the record state that I am aware that I probably shouldn't judge. I can't even keep a succulent alive, and am currently pretty stressed out by the simple task of managing my mom's dog's Instagram.
1. Gunner Pratt
Heidi and Spencer Pratt are on a transparent mission to "Make Speidi Famous Again," and in addition to like, selling crystals and having a podcast, a publicity baby is a major cornerstone in their plan to become relevant again. It just makes sense for little Gunner to have his own account, even if the captions are the most boring shit I've read since Nicholas Sparks books were a thing.
2. Asahd Tuck Khaled
With 1.2 million followers, Asahd is the undisputed ruler of the baby celebrity Instagram game. But like, duh. His first words were probably "WE THE BEST." (His first words were? First words will be? When do babies start talking? Although I have strong opinions on the best baby social media practices, I literally know nothing about children.) This kid is already an executive producer. He probably has his own team of interns handling his social media. Asahd even appeared on the cover of PAPER without the presence of a parent, which automatically makes him better than every other celebrity baby. Damn, I guess he really is the best.
3. Emerson Avery Tolbert
Emerson has been branded a "Paradise baby" by her parents, Bachelor in Paradise stars Jade and Tanner. Clever. Her Instagram bio says her account is a space for her parents to have a "virtual baby book," but I'm going to call bullshit. What's going to happen when Instagram isn't a thing anymore? Put those pics on the cloud, or like, one of those digital picture frame things they sell at Bed, Bath and Beyond that nobody's grandma can figure out. This account was definitely intended to someday be used for subscription box opening videos.
4. Baby Chanel Nicole
Chanel Nicole is the daughter of Ice-T and Coco Austin. Yep, in case you forgot (you probably did), Coco named her daughter Chanel, and they play up the whole "Coco Chanel" thing as frequently as possible. This is basically a continuation of Ice Loves Coco, but with more "mommy and me" outfit pictures and baby pedicures. Also, Chanel looks just like Ice-T, which is a trip every single time.
5. Dream Kardashian
Dream Kardashian has a verified Instagram account with almost a million followers. She doesn't follow anyone, or have any posts (which is why I didn't include any below), but she's tagged in SO many photos. And she still has 948k followers, so brb while I just go evaluate all my life choices. Poor little Dream's Instagram account used to have like, two photos or something, but was probably forced to be taken down by Kris Jenner until she can figure out how to effectively rebrand a grandkid named Dream (good luck with Stormi, btw). By the time Dream is old enough to appreciate the fact that her parents locked down a coveted first name Instagram handle, IG will have suffered the same fate as MySpace and she'll be pissed that money didn't just go straight to her trust fund.
6. Alexis Olympia Ohanian Jr.
The daughter of Serena Williams and Alexis Ohanian has a following that pales in comparison to Dream Kardashian's, but she's a little bit younger and has a fucking Vogue cover under her belt, so she's still basically untouchable. She has already perfected the art of naturally sinking "link in bio" into a caption, so the future is looking bright for this one.
7. Sophia Abraham
Okay, so, judging by the fact that she's rocking braces and a matte lip, it appears that Sophia Abraham is no longer a baby. Who knew? I'm still going to throw her on this list, because this Teen Mom spawn's Instagram is effing ridiculous. This kid has practically been having a temper tantrum for eight years straight, and probably has more Us Weekly exclusives under her belt than all of Bachelor Nation combined. I'm really looking forward to seeing where this kid goes. At the rate she's going, I genuinely think she's capable of resurrecting the Britney Spears/Paris Hilton/Lindsay Lohan train wreck era.
Spencer And Heidi Pratt Welcomed Their Son Into The World In The Strangest Way Possible
In case you missed it, Spencer and Heidi Pratt welcomed their first child on Sunday night. Don't feel bad, it was easy to miss, what with half the Kardashians being pregnant and our country getting shittier by the minute. But they welcomed their first baby boy into the world, and they did it only the way Speidi could: with $27,000 worth of crystals.
I know what you're thinking, because I'm thinking it too: Do Spencer and Heidi even have $27,000? Because I thought they were flat broke. Spencer Pratt tweeted out a thank you to the company that delivered the crystals, and it's unclear if they paid for them or if they were given the crystals for free.

Also, what does $27,000 worth of crystals look like? Are we talking like, a few giant ones or a bajillion tiny ones? I'm imagining Heidi giving birth on top of a sea of crystals. Ouch, that's gotta hurt.
Spencer told UsWeekly his son's birth was, "fficially the most lit day of my life." Spoken like someone who's truly fit to raise a child.
Oh, and as for what they named their baby? Brace yourselves. Get a Xanax ready. Got it? Okay. It's: Gunner Stone.
Gunner Stone. That sounds like a 90s action movie hero, one who used to be a cop but left the force because there were too many dirty cops and now he'll stop at nothing to expose the rampant corruption and gain back his reputation. It sounds like Jack Stone's serial killer alter ego. It sounds like a lot of things, none of them being viable names for a newborn baby.
I would waste time and my mental energy ranting about this name, these crystals, and everything about this birth, but this is Heidi and Spencer Pratt we're talking about. This is actually pretty low-key for them. I'm just relieved (and kind of surprised) that they didn't try to stream Heidi giving birth on Facebook Live.
Spencer Pratt Is Calling Himself A Skin Care Guru Now
In case you needed a break from hearing about things like the US's casual entrance into WWIII or airlines banning passengers from wearing leggings or simply existing, then here's some news that might lift your spirits: Speidi is having a baby. K, you can start drinking now.
And while the thought of their offspring is the stuff of nightmares, I do have some very real questions for the Pratts. Like how actively involved will Spencer's crystals be in the delivery process? Can someone with that much silicone in their body safely breastfeed another human? And how exactly are they going to financially support this baby?

Last we heard the reality duo was whoring themselves out starring in any low-rent reality TV show that would have them. But, I mean, clearly that can't be their only source of income? I've watched WEtv and I know their production budget is somewhere around paying their stars in cheap vodka and ordering an off-brand Uber to pick them up from their latest bar fight.
But lucky for Heidi, her man is an entrepreneur! Apparently, in the years since The Hills, Spence has become somewhat of a Snapchat fixture, sharing his opinions on pop culture and his passion for skincare. No, really. The man uses Snapchat once and now considers himself a skin care guru. Lol, k. Like I'm going to trust the guy that said "my hustle is just too crazy" to handle the delicate system that is my skin care regime? Yeah, that's a hard pass.
This all stemmed from him documenting his battle with skin rashes (excuse me while I casually vomit). Through social media (I really wasn't kidding about that) he crowdsourced product recommendations and reached out to esteemed medical professionals his Twitter followers for advice. Eventually, after he probably consulted with IDK a real dermatologist, he found out he was suffering from eczema. Tragic.
His newest business venture will focus on his struggles with his skin as he has just confirmed his new status as a skincare guru. Which is kind of a high title to award yourself when you have literally zero credentials to back that up. In an interview with InStyle Spencer said that he's going to do a skincare-focused podcast with celebrity dermatologist Dr. Jessica Wu. Hmm you know what else sounds equally legit?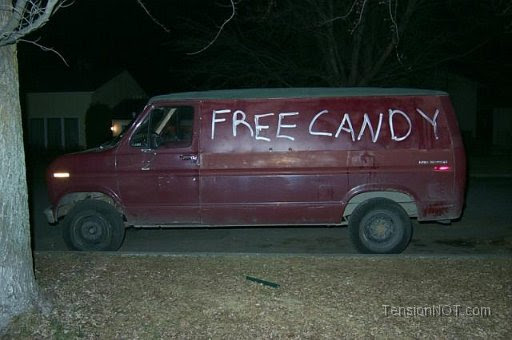 Like, is this how he plans to make a living for his wife and child? By draining the rest of his inheritance giving false medical advice to strangers and selling crystals online?? And who would even consult Spencer Pratt on their skin issues? I mean, this is the guy who blamed the devil for his breakouts. Seriously, this is a direct quote: "The devil just knew how much I loved to have perfect skin and is just attacking me."

God, I miss that eye roll. Also, how long do we think until they start "leaking" photos of their baby to the press? Probably when it's crowning, right? I guess only time—and Spencer's Snapchat story—will tell.
Lord Save Us All, Spencer Pratt And Heidi Montag Are Reproducing
On the list of couples who should absolutely not be producing offspring, Spencer Pratt and Heidi Montag are at least in the top five, right after Sami and Ronnie and Justin Bieber and anyone. But sadly for all of us, the day we all knew would eventually happen has finally come to pass: Speidi is pregnant. I guess they've come a long way from appearing on Marriage Boot Camp season 4, or at least, let's hope so for the child's sake. According to Spencer (who is about 9 months away from getting his very own World's Most Reviled Dad T-shirt), he was "half asleep" when Heidi broke the big news. According to Pratt, Heidi was "literally glowing. I thought she was about to say she made muffins or banana bread."
Okay so pause. You thought your newly pregnant wife of eight years looked so happy because she had just made you muffins? I guess in a way a baby is kind of like the greatest baked good of all, but still, ain't nobody ever heard of a "banana bread glow." Sounds like you were just hungry, Spenc.
Heidi, who is now 30 years old and has an entirely new face, told Us Weekly that she is currently 12 weeks along and due October 12th—which I'm pretty sure is the day the Mayans predicted the world would end, so it looks like we're right on track. Heidi also told Us that she was "overwhelmed" in the moment, though she did not mention bread, banana or otherwise.
To the question "Are you pampering Heidi?" Spencer responded "I'm doing dishes!" which is an obvious lie considering that Spencer and Heidi have never done their own dishes a day in their lives. But maybe he meant to say, "I'm making sure the help does all the extra dishes we're going to have now that Heidi is eating for two"? Also, is that really your response to a reporter asking how well you're taking care of your pregnant wife? Like, you couldn't even make up a lie about giving her a foot rub or something? Good Lord, Spencer, can you not even pretend to be an acceptable mate?

So what does this mean for Speidi's future—apart from the fact that Heidi will probably go immediately from the birthing room to the liposuction table in order to get her pre-baby body back while Spencer gets fatter by the second? Well, according to Spencer, Heidi has "wanted to be a mom since the day I met her" and "she has planned for and thought about this"—so, like anything that has ever been important to Heidi in her life, her husband will inevitably destroy it. Cue Spencer getting jealous of the baby one week out and making Heidi choose between them.

So if Heidi has wanted a baby for so long, why did the couple wait? Well, as Heidi explained to US, up until now the couple had "work obligations" such as Celebrity Big Brother in the U.K., which she "did not want to be pregnant for." What a sweet birth story. Can't wait for their baby to eventually ask how it was born and for Heidi to explain that "When two people love each other very much, and don't need to be skinny for any television engagements, then a little miracle is born!"
While of course we all wish the new family the best of luck (do we, though?), this news is probably more than a little alarming to The Hills fans who have not yet forgotten the multiple baby related freakouts Spencer had on the show, or the time he called Heidi's mom "just a vagina!" Anybody want to take me up on a bet that Spencer brings Audrina into the birthing room as a pre-baby power play? Either way, I think we can all smell a new Baby Pratt-based reality show in the making, which is great because we all need a new show to hate-watch right now.