How Long Can You Really Go Without Washing Your Hair?
Being in quarantine has f*cked up just about every aspect from our lives, from our gyms to our self-care routines, and it's easy to see why. When you're not leaving the house or interacting with people (your delivery guy doesn't really qualify here), it's easy to let certain aspects of your hygiene routine fall to the wayside. You're not alone if you've been rocking an oily slicked-back messy bun for all your Zoom meetings these last five months. I mean, we have all the dry shampoo options in the world, so why put in the extra effort of washing your hair? Sure, it doesn't come close to how amazing it feels when your hair is freshly washed, but it gets the job done on those days when you just can't be bothered to jump in the shower.
Just like with showering, we've all undoubtedly asked ourselves how long we can really go without washing our hair. Most of us really aren't going places, so what's the point, right? We asked a hair and scalp expert and consulted dermatologists to find out how often we really should be washing our precious locks, even in quarantine. 
Dry Shampoo Is Our BFF—But Is It Actually Helping Our Unwashed Hair?
Dry shampoo is great for those mornings when you need extra time in bed before starting your work from home routine, and we've all sung its praises before. Again, any product that enables our laziness is a win in our book. Unfortunately, this beauty hack may not be great for your hair or scalp. 
According to The Healthy, dry shampoo can clog your hair follicles while absorbing the natural oils that your scalp needs to be healthy. This could result in hair loss and stunted growth, meaning you might want to stop spraying yourself with dry shampoo like you're a middle school boy with Axe body spray.
Dr. Jeannette Graf, MD, a board-certified dermatologist and anti-aging expert in Great Neck, tells Betches, "It is important to look at the ingredients of dry shampoos to ensure they do not over-dry hair or leave a chalky residue in the scalp." She adds, "Dry shampoo should only be used 1-2 times a week and up to 3 times if you have oily hair to allow the scalp time to breathe in between applications." You hear that? One to two times per week, tops!
It's Time For the Truth. How Often Should We Really Be Washing Our Hair?
how many times a week have you been washing your hair in quarantine? for me it's 0.06

— Betches (@betchesluvthis) August 18, 2020
We'll start with the news you don't want to hear: Anabel Kingsley, president and owner of Philip Kingsley and respected Trichologist, , says that we should be washing our hair daily. "Especially if you are active or have a scalp condition such as an oily or flaky/itchy scalp. Good scalp hygiene is essential to hair growth—after all, your scalp is your hair's support system," she states.
But if that's just not happening for you, don't freak out. Kingsley does acknowledge that that feat may not be realistic, saying, "People with coarser or curlier hair often find their hair is time consuming to style, so daily shampooing isn't realistic, plus their hair doesn't get oily as quickly as fine hair." She says that it is okay to take a day or two off from shampooing your hair, but she does not recommend leaving it any longer than three days. 
Dr. Patricia Wexler of Wexler Dermatology says that you don't have to wash your hair every day: "that's a misconception," she tells Betches, even during the summer time where we may find ourselves the sweatiest. She says that overall, washing your hair can make it dry, "because you're taking the essential oils out of your hair."  
"In summer, it's hot out, the sun is getting on your hair, so that's making your hair dry and brittle," she explains, and in winter, "you're going inside, the heat is on," and those factors can also contribute to dryness. Dr. Graf echoes that winter can cause more dryness in the hair "since the air is generally dryer", and says that "washing your hair too much during the colder months can diminish the moisture it needs to remain healthy." She also says, "it's okay to wash the hair a bit more in the summer, as the warmer months call for extra sweat and oil."
But Dr. Wexler understands the impulse to shampoo every day. Just like many of us, she says she used to wash her hair every day, then reduced it to every other day, and now she washes 2-3 times a week. 
Both doctors state that washing your hair a few times a week is sufficient: "Twice a week is more than enough," Dr. Wexler says. Dr. Graf recommends washing hair "one to three times a week, depending on your hair texture, type, and how often you exercise and sweat." 
Your Hair Type and Texture May Determine How Long You Can Go Without Washing
At the end of the day, how often you wash your hair depends on your hair type as well as your activity level. So, if you have thicker hair that doesn't get oily quickly and are not at all active while in quarantine, enjoy those 2-3 days off from washing your hair. 
Those who have finer hair may have a different experience and different washing needs."Each hair follicle has an oil gland attached to it, and thus people with finer hair tend to get oiler, quicker," Kingsley explains. So going a long time in between washes may not work.  
Dr. Graf advises, "When washing your hair, do what works best for your normal hair care routine as hair needs to be cleansed on a regular basis to allow for hair growth." 
For those who have always believed that washing your hair too much causes damage, Kingsley assures us that this statement is technically not true. "A well-formulated shampoo won't strip your hair or scalp, nor will it make your scalp greasier." 
Dr. Wexler says that it's more about the ingredients in your shampoo that can cause damage, rather than the act of shampooing itself: "The most important thing is what not to use in your shampoo. You don't want to use parabens, you don't want to use sulfates because they're bad for you." She recommends using a shampoo that is also free of formaldehyde and that is clean and gentle on the hair, preferably with olive or canola oil as an ingredient (if you do not have thin hair).
What About In Quarantine?
gonna go take one of those triple threat showers u know what i mean (wash my hair & shave my legs & cry)

— dirt prince (@pant_leg) February 25, 2020
Quarantine has brought out a different side in most of us. We've collectively fallen behind in doing things that were key parts of our daily routine when ya know, life was normal. Dr. Graf says that many people have cut back on washing their hair, which is completely understandable. "For some it may work and for some it may have the opposite effect." She explains that everyones scalp coats the hair at different rates, which could lead to someone not washing their hair for an extended amount of time and having improved results, while another person may develop a strong stench—yikes. 
So basically, if you want to shampoo every single day, more power to you (and please tell us your secrets for keeping up your motivation). But if you want to rock three-day-old hair, that's probably just as cool, so long as your hair doesn't get super oily or smelly. It's different for every person, so if it's working for you, keep doing (or not) doing it. 
Images: Alliance Image / Shutterstock; betchesluvthis, pant_leg / Twitter
The Beauty Product You Should Try According To Your Sign
January f*cking sucks. And February is honestly worse. It's dark, it's cold, and Colton's Bachelor season is making me concerned about the state of our future. So what better way to brighten up this dreadful time than with some beauty products specially chosen to fit your zodiac sign? I mean, who doesn't love a little customization, especially when your horoscope is involved?  
Aries

SKINFOOD Black Sugar Mask Wash Off
Although a spa day probably doesn't sound like the best use of your precious time, it's good to put that hard-working mind to rest for a bit, Aries. You're courageous, so you're totally into trying new products, but you're also super impatient and can't afford to sit and soak all day. SKINFOOD has been creating food-based beauty products since 1957, so you can bet they've perfected their method by now. This sugar-based exfoliating mask will have you feeling rejuvenated and refreshed in less than 20 minutes.
Taurus

Love Beauty and Planet Murumuru Butter Rose Blooming Color Shampoo
You're super responsible, Taurus, so your beauty products should be too. Love Beauty And Planet has the most luscious and sweet-smelling shampoo. Your practical self can find this shampoo at your local Ulta for under ten dollars. It's also sulfate-free so it won't ruin your Keratin-drenched locks or newly colored hair. The best part? It's infused with a ton of organic sh*t, has not been tested on animals, and comes in a bottle made of 100% recycled plastic. How boho of you, Taurus.
Gemini

Neutrogena Hydro Boost Water Gel
While being a social butterfly has its perks, most social events you've been attending involve an indulgent amount of alcohol. So let's give your liver a break and show your dried-out skin some love. Like you, the Neutrogena Hydro Boost Water Gel is gentle and affectionate, smoothing out your dehydrated skin. Don't let your indecisiveness keep you from trying this product. Besides, it's basically a cult classic at this point, so you really can't go wrong.
Cancer

Caudalie Vinopure Skin Perfecting Serum
Since the New Year, you've been in go-mode. Whether that be in your career, relationships, or Insta-stalking abilities, you've been putting a ton of effort into your passions. With that, though, can come some neglect, specifically of your face. Skipping a few morning face washes? Thought so. This lightweight Caudalie serum has everything you need in one bottle. The salicylic acid base flushes out excess oil, tightens your pores, and activates your skin's natural glow.
Leo

Becca Shimmering Skin Perfector Pressed Highlighter
You're stubborn as hell, Leo, so I can't convince you of much, but if you want one beauty product in your life right now, it's Becca's Shimmering Skin Perfector Pressed Highlighter. With colors to complement every skin tone and type, this highlighter takes any flat-faced makeup look to the next f*cking level. Even if you don't want to admit it, we all know you're dramatic AF, so don't deny your makeup look of the same impact. So try and listen to someone other than yourself for once, Leo—I promise it'll pay off.
Virgo

Guerlain Cils D'Enfer Maxi Lash Volume Creating Curl Sculpting Mascara 
It's been a rocky start to the New Year, Virgo, but things are finally turning around for you. Your constant anxiety will probably subside, but if it doesn't, let's at least make you look like you've got your sh*t together. In my mind, a great mascara can fix practically anything. My go-to is always Guerlain's Mascara Cils D'Enfer. Getting this mascara in any other color than black is a sin. Their serum is one of the darkest I've ever used, which is perfect for your all-black wardrobe, Virgo. It's reliable and loyal, just like you, so it's worth the splurge.
Libra

Anastasia Beverly Hills Brow Wiz
You may be the queen of fairness, Libra, but lately you've been acting like a bad bitch. And we love it on you. To match your bold new attitude (without straying too far from your comfort zone), try out a classy and defined brow look. The best of the bunch? Anastasia Brow Wiz. With its fine tip and waxy formula, you'll get an Insta-worthy brow every time. Even when life takes you for a turn, your harmonious personality can come through in the symmetry of your eyebrows—cause life is better with perfect brows. 
Scorpio

It's cold as ice, and I'm not talking about your heart, Scorpio. In this frigid weather you'll have to be taking extra good care of yourself, because we all know how f*cking dramatic you get every time you catch a cold. It's annoying. Instead, take a nice warm bath with a Lush Big Blue Bath Bomb. This lavender and lemon-scented bomb fills your bath with ocean-blue goodness. Light a few candles, grab a book, and in no time you'll have an Insta-worthy bath (but don't actually post it please).
Sagittarius

Tom Ford Shadow Extreme Eye Shadow
Ever since the start of 2019, you've been overly generous with your time, Sagittarius. So it's okay to be a little selfish as we slip into the icy month of February. While it may seem pricey for an eyeshadow, the Tom Ford Shadow Extreme Eye Shadow has been voted Allure's best in beauty, so it's totally worth the extra bucks. Choose from an array of vivacious and flirty colors that only a Sagittarius like yourself could pull off. It's time to start putting yourself first again, so bring on the bold eyes.
Capricorn

NEOM Organics London Perfect Night's Sleep Face Oil 
It's been an exhausting past few months for you, Capricorn, and as self-disciplined as you are, you haven't been the most responsible. Ever since that office holiday party, you've gone just a touch too hard (did I say a touch? How about a slap). Ending off the month, it's time for you to re-find your ~zen~ space. The NEOM Organics London Perfect Night Sleep Face Oil is full of rejuvenating vitamins. It also encourages sleep (IDK how, I'm not a scientist) so you'll be getting those eight hours in without stress.  
Aquarius

Take Me For Pomegranate Lip Whip
Happy birth month, Aquarius! You know what that means? A big-ol' birthday present for yourself. You're an independent and unique woman, so buying yourself a gift can be a little tricky. We know you don't want to go for anything too mainstream. Beauty Bakerie is an adorable indie makeup brand that packages and names all of their products in the theme of food or baking (could it get any cuter?). Get that bold birthday lip look with their Take Me For Pomegranate lip whip. Bonus: it's vegan, paraben- and cruelty-free, and smudge-proof.
Pisces

James Charles X Morphe Dare To Create Artistry Pallet 
It's time to get creative with your beauty game. With an artistic mind like yours, Pisces, you have the ability to pull off wild makeup looks that none of us mere mortals could ever dream of doing. This is why you need to get yourself the James Charles x Morphe Dare To Create Artistry Pallet. Your distrusting ways may give you hesitation about this purchase, but thousands of happy customers can't be wrong. The colors are super pigmented and are perfect for unleashing your wildest side. Even though the palette is currently sold out, you can add yourself to an email list. Besides, you have to work on your patience anyways.
Images: SKINFOOD; Murumuru; Neutrogena; Becca; Caudalie; Guerlain; Anastasia; Lush; Tom Ford; NEOM; Beauty Bakerie; Morphe/Ulta
Betches may receive a portion of revenue if you click a link and purchase a product or service. The links are independently placed and do not influence editorial content.
7 Beauty Resolutions You Should Make For 2019
Raise your hand if you've ever been personally victimized at the start of a new year by your own ambitions. You know, those resolutions you've set for yourself saying you're going to cut back on ordering from UberEats, slow down on the booze, or finally start using your gym membership? (Same, same.) While those resolutions tend to be forgotten by February (or like… the second week of January), I've rounded up some not-so annoying beauty resolutions that are pretty easy to stick to in the new year. Your hair and skin will thank you, and then you'll thank me, so it works out for everyone.
Finally, beauty resolutions that will make you like, really pretty (and healthy), and don't require working out every day or cutting daily weekly happy hours out of your schedule.
1. Remove Your Makeup Every Night Before Bed
… Yes, even when you're drunk. I know, the last thing you want to do when you get in from a long day (or long night) is remove your makeup before you lay down for your beauty rest, but the truth is you really should. You see, your makeup can trap dirt and toxic environmental pollutants and lead to a number of concerns like clogged pores, acne, dry skin, and the degradation of collagen (which eventually leads to premature aging). Just do it, ok? You know what'll make it a hell of a lot easier to stick to? Makeup wipes.
For wipes that will take off all of your makeup (yes, even pesky mascara), no face wash or sink needed, grab La Roche-Posay's Effaclar Cleansing Towelettes and take "lazy but efficient" to the next level. You can even use them while you're in bed if you're willing to be that pathetic strategic.
La Roche-Posay Effaclar Clarifying Oil-Free Cleansing Towelettes
2. Use A Mask Multiple Times A Week
If you're super lazy, adding another step to your beauty routine may seem like an impossible task. But let me tell you, I swear there is plenty of time for them and they will do wonders for your hair and skin. First off, as far as hair masks go, there are plenty of masks that you can massage into your locks overnight and wash them out in the morning. For face masks, opt for one that targets your main skin concerns. Plaster it on while you're binge-watching Netflix, in the morning when you're checking all of your social media platforms before you get out of bed, or while you're waiting for your shower to warm up. The key is to use it 2-3 times a week. That way, you're actively addressing your skin issues but you're not over-using it so it won't dry out or otherwise irritate your skin.
Lab to Beauty's The Green Cure Mask contains matcha, french green clay, lavender, and the ever-trendy CBD oil to detoxify the skin, calm redness, and revitalize for a healthy, glowing complexion.
Lab To Beauty The Green Cure Mask
On wet hair, apply this overnight hair mask to calm frizz, provide nourishment and just make your strands smell so much better. Just be sure to rinse out in the morning and then style as usual.
Matrix Biolage 3-Butter Control System Overnight Mask, $25
3. Stop Self-Medicating With Sex And Alcohol
So this one is a little more for your brain and emotional well-being. But regardless, if your anxiety is at an all-time high, your skin is freaking out, your bank account is drained, and you've been ghosted by too many f*ckboys to keep track of in 2018 (I swear, I'm not writing an autobiography here), odds are you should probably stop self-medicating by getting drunk and hooking up with even more f*ckboys. Instead, clear your head, ease your anxieties, and get focused using natural supplements. These vitamins contain mood-enhancing ingredients like organic St. John's wort, organic gingko leaf, vitamin B6, and GABA. They literally just lighten your mood and clear your thoughts to help you focus and get back on track (whatever track that is).
Love Wellness Mood Pills, $18.74
4. Drink Your Collagen
Ingestible collagen became like, really trendy in 2018—and for good reason. It works from the inside out for a more effective outcome compared to topical collagen products. And in case you weren't aware, your collagen production begins to slow down in your mid to late 20's. So odds are, if you're reading this and you'd like to maintain a smooth, youthful complexion, then start chugging collagen every morning ASAP. Skinade is part of my daily morning routine, and not only does it taste good, but I honestly notice such a difference in my skin. The peach and mangosteen drink combats the signs of aging by preventing the breakdown of collagen and improving moisture and hydration. Basically? Your skin will appear smooth, supple (ew but true), and hydrated in less than 30 days.
5. Get Into A Consistent Skincare Routine
I'm sure you've heard all sorts of conflicting things about what your skincare routine should and shouldn't include. Let me put it plainly for you: getting into any consistent routine should help keep your skin issues at bay. What I'm trying to say is, do you keep randomly trying all sorts of different products and you keep experiencing breakouts? If the answer is yes, then consistency is key. Try getting into a routine using the same products and the same steps everyday and watch as your skin beings to glow. My recommendation? Try cleansing, using a serum, and then a moisturizer every morning and every night.
6. Stay Out Of The Sun And Start Using SPF
In case you still hit the tanning beds or go into the sun without SPF on your face, I'm not going to flat-out tell you to stop because well, I used to be the same way. But what I will tell you is that UV rays really do f*ck with the texture of your skin, especially as you enter your late twenties when your collagen naturally starts to deplete. Protect your face in the sun. And if you're anything like me and crave a bronze glow, try a self-tanner for your face. If you want an effective SPF that doesn't just protect but also moisturizes and feels good on your skin, Glossier's invisible shield doesn't disappoint.

Glossier Invisible Shield SPF 35
But when you still need that glow so that you don't look absurdly pale, sickly, and all around ghost-like, Tan-Luxe's The Face Self Tan Drops can be dropped in with your daily facial moisturizer and then develop in two to four hours for an amazing bronzy glow. Just remember, though, just like with any other self tanner, you're going to want to stay away from getting your face wet while the color develops (aka no bathing, swimming, sweating, pouring champagne in your mouth/all over your face, etc.)
Tan-Luxe The Face Illuminating Self Tan Drops
7. Use Sulfate-Free Shampoos And Conditioners
Sulfates in your shampoos can cause build-up, strip your color (if you have color-treated hair), and basically make it gross, dry, brittle, and hard to style. Sulfates are the chemicals that we associate with a rich, foamy lather, but guess what: You don't actually need that sh*t for shampoo to work. Take my word for it and opt for a sulfate-free option.
SheaMoisture Manuka Honey & Yogurt Hydrate Repair Shampoo & Conditioner
Betches may receive a portion of revenue if you click a link and purchase a product or service. The links are independently placed and do not influence editorial content.
Header photo by kevin laminto on Unsplash
Alcohol-Infused Beauty Products You'll Want To Try ASAP
If we know how to do one thing, it's happy hour. We also know a thing or two about prepping to go from the office to happy hour, and lucky for you betches we've rounded up the best alcohol-infused beauty products to get you ready for your next one. The best part? The use of these products won't cause you an agonizing hangover the next morning, and are in fact perfect even when your plans don't involve alcohol (so, almost never).

The Kardashian's OG hair stylist Jen Atkin created this moisturizing rosé-inspired oil that you can use daily, all over. It definitely gives new meaning to "rosé all day". The oil smells like rosé and bergamot (aka absolute heaven), and absorbs super fast so it illuminates both your hair and skin without making either too greasy or shiny.

If throwing back cheap beers with your coworkers is your idea of a good happy hour, then reach for Bröö's Craft Beer Moisturizing Shampoo. It's actually infused with freshly hopped craft beer. As crazy as it sounds, the malted barley in beer is actually full of vitamin V, proteins, and minerals to make your hair shiny and strong. Looks like the frat bros in college were on to something with all of those beer showers at football tailgates.

If you're a liquor gal who prefers a shower cocktail over a shower beer, Yes to's body wash cocktail actually detoxifies your skin without intoxicating the rest of you. The boozy body wash is packed with lemon, ginger, and epsom salt to cleanse your skin and leave you smelling super sweet.

For the days where you wish you were drunk on a beach somewhere (which, let's be real, is probs everyday) then there's Philosophy's Melon Daiquiri 3-in-1 Shampoo, Shower Gel and Bubble Bath. At least you can smell like a frozen daiquiri (minus the alcohol), even if you can't be drinking one on the beach. The shower gel has hints of melon, watermelon, and lime juice to make your skin and hair feel soft and smell fruity, in the best way possible.

We've all heard about the health benefits of drinking red wine: it's an antioxidant, it promotes healthy cholesterol levels, it prevents coronary heart disease, etc. Thanks to TonyMoly's red wine sheet mask, we've learned that red wine is good for your skin, too. The sheet mask uses red wine extract to purify and tighten your skin, and reduce the appearance of your pores in about 20 minutes. Who would've thought that during all those years spent slapping/chugging bags of Franzia and ending up with horrendous hangovers, you could've been using that wine to take care of your pores?

Now you can smell like your fav summer cocktail, which, if that sounds like it'd be horrible then just think of it as like a hair of the dog situation. But we swear, this perfume actually does smell good—it's like a crisp, fresh scent with a citrusy twist. Just spritz it on when you're super fucking hungover before you head to brunch, and you'll feel better faster than you can say "Can I get a bloody, please?"

When you're ready to go from office professional to thirsty Thursday thot, swipe on Buxom's Full-On Lip Cream in Blushing Margarita. That hot guy across the bar will 100% fall drunk in love with your pout. What's more, the full coverage liquid lipstick will stay on even if you get drunk enough to end the night with an intense PDA-filled makeout sesh.
Here's How Often You Should Really Wash Your Hair
I know it's a pain to wash your hair and tbh, same. The struggle and amount of time it takes to dry and style it is way more than most of us are mentally (and physically) capable of in the mornings. However, unless you want an oily, smelly, itchy scalp or worse (like, hair loss), washing your hair every now and then is actually a necessity. How often you need to wash it is based on your scalp, hair type and what you do throughout the day. So before you join the "no-poo" movement (gross), here's how often you really need to wash your hair so you don't end up as hairless as a naked mole rat.
If You Have An Oily Scalp
According to the American Academy of Dermatology, how often you wash your hair should be based on how much oil your scalp produces. I know what you're thinking: fucking duh, but it's true. All of the dry shampoo in the world can't cure a naturally oily scalp. Thus, those unlucky ones with greasy scalps may need to wash their hair as often as once a day.
If you were unfortunate enough to inherit an oily scalp, this means that your roots produce more sebum than the average person—if this is the case and you do need to wash your hair once a day, try reaching for a lightweight purifying shampoo like Christophe Robin's Purifying Shampoo with Jujube Bark Extract. This way the shampoo works to soothe the scalp, reduce oil, and eliminate dandruff, but is light enough to cleanse your hair everyday and won't cause buildup.

If You Have Thin Hair
Another group of people that may need to wash their hair pretty often are those with thin hair—especially the more active thin-haired people. If you have fine, straight hair and workout every day, suffice it to say you'll probs have to cleanse your locks every day. The thinner your hair, the quicker it gets visibly dirty.
If You Have Thick Hair
The thicker, coarser your hair, the longer you'll be able to get away without washing it. We're talking like, once a week if you're lucky. According to the geniuses at Columbia University, people with coarse, tightly coiled hair may only need to wash their hair once a week. One thing I do have to say to you lucky thick-haired betches is to grab a dry conditioner to keep your strands moisturized on those no-wash days.
If You Have Color-Treated Hair
For the betches that color their hair, you'll only want to wash your hair 2-3 times a week to prevent fading. No matter how thick or fine your hair is, if you color your hair you should reach for a shampoo designed for color treated hair, like R+Co's Gemstone Color Shampoo to help preserve and prolong the life of your shade.

If You're Active
It may seem unfair that betches who take the time out of their schedule to work out also get double the punishment because they have to wash their hair more often, but it's just the way it works. Every other day is the recommendation for people who work out every day, as excess sweat, oils and dry shampoo can cause major buildup.
Related: How To Get Away With Not Showering After A Workout
The Takeaway
In general, a good rule of thumb is that you can probably get away with washing your hair every 2-3 days unless you're one of the unfortunate souls that has super oily and thin hair, OR you're a psycho that works out everyday.
---
Betches may receive a portion of revenue if you click a link in this article and buy a product or service. The links are independently placed and do not influence editorial content.
5 Ways Dry Shampoo Is Sabotaging Your Hair
I would try to beat around the bush with this one, but given what the headline is, there's really no dodging it. I'm about to ruin your day, your week, your month, and even your year. On the bright side, this isn't another article about Trump's latest fuckups controversial tweet. Instead, it's about the godawful ways dry shampoo is a scum-sucking road whore. It basically ruins your hair's life, aka your life as well, each time you use it. I love dry shampoo as much as you, and in fact, I love my dry shampoo'd hair more than what my hair looks like out of the shower. I think we can agree that the volume, bounce, and texture dry shampoo provides is incomparable, not to mention the fact that it allows our lazy asses to skip a long and tedious hair wash routine. However, since nothing ever, ever, *ever* works in our favor, it turns out this shit is bad for you. I know, like, wtf did we do to deserve this? You don't have to toss out your Batiste or Not Your Mother's just yet, but I would think twice before using three days in a row.
I don't think any of us ever questioned just exactly what causes our hair to look so fab after using dry shampoo. As long as we woke up breathing with hair on our heads, it's fine. But, dry shampoo is actually made of chemicals that aren't really all that great for our hair. Whether you use it excessively or encounter it for the first time, you could basically develop dermatitis after use. You fucking guessed it—anything that ends with "itis" is a bigger red flag than a "U up?" text. This is a severe allergic reaction that causes intense irritation, which may result in drastic hair loss in the long-term. You're not, like, guaranteed to lose all your hair if you abuse dry shampoo, but if your hair is already on the thinner side, be wary.

If you really think about it, dry shampoo is just a spray we leave on all day and don't think about. Naturally. Since it's just a product sitting on our scalp for hours on end, it's seriously clogging up our pores. Just fuck me up, honestly. It continues to build up oils, dirt, and bacteria, which then = scalpne (scalp + acne), and since this is your head we're talking about, the build-up can trail down to your upper forehead where it may wreak havoc as well. *Screams internally*

Before the damage gets to your hair, it starts with your scalp. Since dry shampoo comes into contact with the scalp first, it can cause a v uncomfortable irritation. Overusing dry shampoo by leaving it on for more than a day or using multiple times in a row causes a buildup of grime—even after washing! This leads to a super inflamed, itchy, and flaky scalp. Talk about gross, and talk about hella dandruff. Pass.

As we've already covered, dry shampoo is essentially a temporary plug for oiliness. As a result, I've already told you like, a million times, that the constant use and buildup of oil and grime leads to clogged up pores. When this happens too often, your hair follicles are basically suffocating and blocked from growing any further. If it gets too severe, your hair will not only begin to thin or fall out, but it will eventually stunt your hair's growth, and you'll probs look like a British man. IDK maybe that's just a theory, but either way, that's the shit we don't like.

Contrary to popular belief, if used too often, dry shampoo can actually make your hair way more greasy than it was to begin with. Although it's supposed to absorb the oil, it continues to absorb the natural kind that our hair actually *needs* and does so while sitting on top of existing grease. After some time, your hair ends up producing more oil than it naturally does to make up for the lack of moisture. End result? Looking like a greaseball more often than not.

3 Drug Store Shampoos That Are Secretly Ruining Your Hair
Hair can truly make or break you. You're either a candidate for L'Oréal's next hair commercial, or you just look ratchet. This is why my professors from college should be glad I took as many bad hair mental health days as I did to skip class once a week in a while. Anytime my hair isn't on point, I'm as upset as Kim was when she lost her diamond earring in Bora Bora.
Even though our sacred blowouts and keratin treatments are v important to us, they're expensive AF. Since I'm neither rich nor famous, I have to pay for like, rent and shitty wifi so unfortunately, I can't make an appointment every time I get split ends. That's why I pay more than I'm willing to admit on my shampoo and conditioner. But you shouldn't spend hundreds at the salon only to destroy your hair with the shampoo and conditioner you use at home (duh). Some brands we love are actually way harsh and ruin your hair rather than help it, so here are sets you should toss in the trash and sets to use instead.
Beware Of The Plastics:
1. Pantene Pro-V
Pantene was under fire (figuratively and in a way, literally) last year when one hairdresser in Maryland claimed his client's hair started smoking when he began his usual ombré process. Uh, WTF. He says it was because the client used Pantene's Moisture Renewal Shampoo and Conditioner for over a year. After an amount of research I haven't done since college, several Pantene Pro-V shampoo and conditioners contain unhealthy ingredients such as sulfates and long-ass words that end in "-cone." Silicones are what make you feel easy, breezy, beautiful with shiny hair, BUT over time they act as plastic coats that cause build up, making your hair look greasy and lifeless. Sulfates cleanse your strands, but too much rips off your hair's natural oils and dry the fuck out of it. Cue why we need sooo many keratin treatments.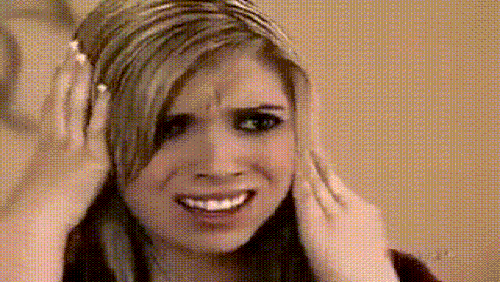 2. Organix
Not only are all of them not 100% sulfate-free, but some of them also contain salt and silicones. We all know that salt can give us great natural waves, but realistically, how does our hair feel after being in the ocean? Like a fucking haystack. With the combination of the big three no-no's, long-term use of OGX products can leave your hair feeling unmanageable, brittle, and frail. If you've used this after a keratin treatment, you most likely wasted like, $300. Sorry to break it to ya.

3. TRESemmé
My once go-to shampoo and conditioner has been placed on my shit list. It has been for sometime, honestly. During my visit to the salon for my first ever highlights, my hair dresser scared the shit out of me by telling me my hair took the dye too quickly. When I told her I used TRESemmé, she basically said if I want to have hair, period, stop using it. Some of their harsh ingredients (sulfates and salt) take a toll on your poor strands, making it hard to receive coloring and volume after a period of time.

Sooo, before you say, "But I've been using this shit for months and my hair is perfect," the thing is, you won't see these long-term effects right away. Hence, fucking long-term. Since most of these ingredients are basically in all shampoos, they're not terrible to use once in awhile or, simply in moderation. But everyone's hair is different and reacts differently. So if you're wondering why your keratin treatment isn't lasting as long as it should or you're finding it's getting harder to style your hair, I'm just saying you should probs check to see if these life-ruiners are in your shampoo. If they are, ditch 'em for these guys.
The Greatest Shampoos You Will Ever Meet:
For healthier hair that lasts, this duo works wonders. It's both sulfate- and silicone-free so there are no risky chemicals to harm your hair. Formulated for all hair types, it features a weightless formula that promotes hair growth and prolongs the amount of the times you have to wash your hair for lazy bitches (so like, all of us). Its ingredients include a healthy hair molecule that reinforces the strength of both of your hair and cuticles. This is even waterproof which no longer makes frizzy hair an issue. Ugh, thank god.

Regardless of your hair type, this is def a clutch choice for a new shampoo and conditioner option. The formula remains sulfate-free and still balances your hair for a natural, healthier, flawless look. It's infused with seaweed extract to provide minerals and protein and happens to be a fab set if your hair is color-treated.

These are like, cruelty-proof all around They're vegan, as well as gluten-, sulfate-, and silicone-free. So they're good to animals and good to your hair, win-fucking-win. The ingredients retain your hair's natural moisture, prevent color fading and dryness, and infuse keratin all throughout. So, basically, this stuff is bomb.

The Best Dry Shampoo For You Based On Your Life Choices
If you're like me, then your morning routine usually consists of you staring into a mirror and watching your face and hair battle it out for your attention. Usually my face is saying something like "omg you're like really pretty" but my hair is saying "it's been 3 days of working 9-5 and drinking from 5 to blackout and for the love of God would you please fucking wash me." But because I will do anything for a few extra minutes of sleep, and not because I am a lazy piece of shit, I usually just say fuck it go to town with my favorite dry shampoo and hope I can get another day out of my last actual wash. If this is your narrative too then listen up because I'm about to break down the best dry shampoo products for your betchy lifestyle.
Because every betch deserves to get away with 3-day hair, here's a list of the best dry shampoos for every betch:
If You're A High Maintenance Betch
Then you should invest in Klorane Gentle Dry Shampoo.

Odds are if you're buying this product then you drop more money on your hair than I do on my Friday bar tab. The product itself isn't too pricey—if you consider spending $20 on a bottle the length of my hand pricey—but it has been known to extend the life of a blowout by a few days and that in itself is worth the extra money. Plus if you're a dark haired betch this product won't leave any of that weird powdery residue behind. So blessed. So moved. So grateful. Can't believe this is my life. 

If You're A Bandwagon Betch
You know that girl in your friend group who's only in for the Instagram? The one who probs owns a flower crown or plans a trip to the Hamptons to take "candids" on a blow-up slice of pizza or just generally does shit to test your sanity patience? If you're this girl then you will lose your shit over R+Co Badland's Dry Shampoo Paste. Not only is it trendy AF but it looks like it was made for your Instagram story.

Seriously, doesn't this bottle look like something Coachella would take out ad space for?? I'm not going to say that Susi, my German hair stylist, didn't get me drunk and then pitch this hair product to me but I'm also not going to say that didn't happen. For someone like me who has naturally fine, straight hair that holds volume about as well as the Olsen Twins, this product will work literal miracles for you. Because it's a paste and not an aerosol spray, it doesn't weigh down your hair as much. Plus it can double as a styling product so it's like two products for the price of half my paycheck. *sobs into my empty bank account*

If You're A Betch On A Budget
You're the girl who Venmos your friend $3 for their share of the Uber they blacked out in last weekend and actually feels justified putting that little of an amount into a request. You know who you are and you know I hate you for this. You may have coupon-clipped yourself to the top of my shit list, but that doesn't mean I'll prevent you from knowing the beauty products of your dollar store dreams. That would just be, like, against the rules of feminism. If you're on a budget, you can forgo all the fancy shit and instead try Herbal Essences Naked Dry Shampoo.

It barely breaks the bank at $5 a bottle, and it gets the job done while also smelling amazing. Cheap, clean, and kind of satisfying aka the exact words I used to describe my last boyfriend. And they say you can't find true love on Tinder at a drugstore. 

If You're A Hippie Betch
You're the girl I can't go to brunch with because you're constantly talking about how you're off gluten or food-shaming me for eating bacon. Luckily, that is why alcohol was invented so I can tune out all of your good intentions bullshit. That being said, Tart's Vegan Dry Shampoo is going to be your go-to product.

Not only is it eco-friendly—you're welcome—but the hair formula features natural thickeners and conditioners that contain ingredients like cellulose and rice bran wax to add volume, lift, and hold at the root. But you better move faster than the rate at which I'm chugging this mimosa rn, because it's only available for a limited time in Tarte's athleisure collection. 

If You're A DGAF Betch
You probs have better things to with your time than fuck with hair products, like hitting up after-work happy hours or perfecting your Bumble messages. So for the girl who doesn't know what the fuck she's doing with her hair, Ouai Foaming Dry Shampoo is def the product for you.

Normally, I'm skeptical of anything with the word "foam" in it—I'm not a freshman, I won't fall for that one again—but this product is low-key amazing. The diatomaceous earth and panthenol loaded formula (try saying that at a party to sound smart) works to neutralize product buildup without you having to shower. But the best part is it's great for legit any hair type so even if you haven't looked in a mirror don't know wtf your hair type is this product will do all the work for you. And isn't that the sign of a true betch product?

If You're A Broke Betch
You're the girl who is thrilled when she sees $20 in her bank account and then promptly spends it on cheap margaritas and chips and guac. Which, tbh, I can't fault you for. I admire the commitment. But since you're spending your literal last dime on alcohol and chips you obvi are in need of Jesus a cheaper hair solution. I can't believe I'm suggesting this but baking soda usually costs less than $2 and is actually a decent ratchet replacement for dry shampoo. Shampoo strips your hair of all its natural oils and fucks with your pH levels, which is why it gets oily and tries to sabotage your life. Baking soda can replace those PH levels.

Sprinkle a little at your roots and you should see some volume ASAP. But, like, be careful because using baking soda as a hair product is opening yourself up to the full scale of my judgmental gaze.