14 Sex Toys To Gift Yourself This Holiday Season
Navigating relationships and sex drives in 2020 has been a total trip. Virtual and IRL dating has been wild AF, the thirst has been realer than ever, and living in general has basically felt like riding a roller coaster without a seatbelt. Especially with COVID-19 cases on the rise again, it's time to do what's safest by continuing to f*ck ourselves. Literally.
With the holidays right around the corner, you owe it to yourself to gift yourself one (or all) of these 14 awesome sex toys. Because let's face it, we all deserve (read: need) them and the stress reliever that comes along with masturbation right now.


As one of my personal favorites, I'm naturally putting it at the top of the list. Charmed is a powerful wand vibe that has a fun little fin on the head for pinpointed pleasure. Slip the tip in between your lips (please appreciate this rhyme) to stimulate the clit directly. If you're on the more ~sensitive~ side, use the smooth back of the ball to please yourself. With four super powerful vibration settings to choose from, I promise you're gonna have a good time.

This bullet vibe hits the spot every time. It's small enough to hide in your nightstand and powerful enough to please TF out of you with five intensities and patterns. Oh, and it's waterproof, making it a perfect toy to slip into your bathrobe and sneak into the shower with you.

If you're a toy fan, you might already know about the Womanizer. If you're into toys and in a relationship (nearby or LDR), you probably already know about the app controlled We-Vibe. If you don't know about either, now's your chance to buy both at a discount! This limited edition kit combines clit suction Womanizer Premium and dual stimulating We-Vibe Chorus to offer you $100+ off the OG prices of buying both toys separately. It's basically the perfect gift for yourself… and your partner, if you decide to share.

Do you like audiobooks? What about vibrators? Now what if I told you we could combine those two things to give you the most satisfying reading experience known to humankind? Introducing: the Vibease Bluetooth responsive panty vibe. Slip into a good book and masturbation sesh at the same time with this vibe that fits in your panties and vibrates according to what you're listening to (via Bluetooth). Yes, really. This gives erotica a whole new meaning. 

Prostate owners, get you one of these remote controlled butt plugs. Actually, if you don't have a prostate, you should get one, too. This silky smooth silicone plug has a flared base (which is IMPORTANT so it doesn't get lost in your body) and is designed with a dented tip in an effort to maximize P-spot stimulation. It also boasts 8 modes and 12 intensities so your booty can experience all the sensations.

Zumio is another masterpiece of a toy that I've been obsessed with for a while. Its SpiroTip™ technology doesn't vibrate, but rotates in teeny tiny circles that please your sensitive parts with ease. There are three Zumio models to pick from: X, S, or E. You can read more on their website about each of their intensities, but TL;DR: X has a long stem and medium tip, S has a shorter stem and large tip, and E has a curved, rigid stem and precision tip. Plus, they're offering a free special gift (25-page self-pleasure guide) with purchases this holiday season. 

CalExotics' Shameless Seducer is one of the more expensive products on the list, but that's because it offers a LOT of stimulation. It's penetrative, self-thrusting, and *very* unapologetic to whichever hole you're using it on. It's basically in the shape of a classic rabbit vibe, but it offers seven vibe patterns, four thrusting modes, and an additional flickering teaser that mimics a tongue. It's wild. You've been warned. 

If you're a tech fan, you're going to love My Pod. This toy is self-cleaning. Did you hear that? SELF-CLEANING. That means when you're lazy AF after you're done playing with this vibrator, you can literally throw it back in its pod and it'll cleanse itself. No more forcing yourself to get up from bed and wash it in the bathroom. A miracle.

Where are all my clit suction toy lovers out there? I can't see or hear you, but wherever you are, trust that the Puff is for you. As one reviewer in the comments writes, "Puff the magic dragon" is "LIFE CHANGING." It's a compact suction vibe with five different settings that's waterproof and quiet (which is perfect for anyone living in close quarters during quarantine). 

Buy yourself a fruit basket this holiday season! But not just any fruit basket… one that vibrates. LOL. Emojibator bundled a bunch of their super cute and fun veggie- and fruit-shaped toys to give us the gift of ~sexual vitamins~ this year. With 10 vibration settings and the funniest sh*t to potentially put on your kitchen table, you can't go wrong buying this. It comes with an eggplant, banana, chili pepper, and a pickle. Absolutely amazing, and if nothing else, funny AF home decor.

The Rianne S Heart Vibe brings "love yourself" to another level. This 10-speed vibe is rechargeable, made of medical-grade silicone, and packed discreetly but designed beautifully so you'll probably want to showcase it on your bookshelf or nightstand. Want the gift that keeps on giving? You can also subscribe to one of Organic Loven's adult subscription boxes full of goodies like toys, condoms, books, and more.

Arch is from Le Wand's Stainless Steel Collection, and it's absolutely beautiful. Not only is it a gorgeous product, but it's also perfect for those who crave G-spot stimulation with its special curvature and girth. Bonus: throw this in the fridge to chill it up a bit before sliding it in. You're welcome. 

Satisfyer is a staple brand in my toy box(es) for good reason. Their products are always made with body-friendly silicone and pack super strong stimulation abilities. The Love Triangle is a clit suction toy that syncs with an app and combines Satisfyer's award-winning air-pulse tech with deep vibes to please us in allll the ways. It also comes with a hygienic cap so you can keep the toy safe from allergens and dust and crap when you're not using it. 

If you're a butt play beginner, get yourself b-Vibe's anal training set. This kit comes with products and training guides that everyone needs to kick off their anal journey as safely, knowledgeably, and pleasurably as possible. If nothing else, you'd be giving yourself the gift of booty education this holiday season. You've already baked all the different breads. Why not learn something else? 
Happy holidays, friends! Well, maybe not happy, because, you know… 2020. But may your holiday season be as pleasurable as possible. These toys can definitely help.

Betches may receive a portion of revenue if you click a link and purchase a product or service. The links are independently placed and do not influence editorial content.
IMAGES: Pexels, GIPHY, Sweet Vibes, Honey Birdette, Lovers, Lovehoney (2), Zumio, CalExotics (2), Unbound, Emojibator, Organic Loven, Le Wand, Satisfyer, b-Vibe
Sex Toy Sales Are Exploding During Quarantine, Because Of Course They Are
If you're quarantining alone, you've probably felt at least somewhat of a—how do I put this gently—desperate longing for any form of human touch. Pour one out for the days where we were just a swipe away from fulfilling any *ahem* need we may have. Honestly, I would dissolve into a puddle if someone so much as shook my hand right now. We are currently an unknown number of days from getting back to any sort of "normal", but fortunately, there are some very ~effective~ ways to tide yourself over until then. 
Before we get to the "how" though, let's (gently) touch on the "why". Aside from the fact that they feel pretty damn good, orgasms are actually extremely good for you. In both men and women, reaching climax regularly was shown to boost your immune system, alleviate pain, and reduce stress by releasing endorphins. In case you forgot, we're in the middle of a freaking pandemic. We need all the immunity boosts we can get. We could also stand to drastically reduce our stress levels due to the anxiety of adjusting to this new normal, and pain reduction would be helpful too—because all of this is an enormous pain in the ass. Or, I don't know, maybe you get headaches.
Some of you may be fortunate enough to be quarantined with a partner (although after being in such close quarters for this long, you may be tempted to murder them for breathing too loudly), but for many of us, we're flying solo. Now that states are starting to open up and people seem to forget that we are, in fact, still in the midst of a pandemic, the NYC Health Department is advising that if we REALLY INSIST on having sex, we should probably do it with masks on. I don't know about you, but that sounds like the least-sexy sexy time I could possibly imagine (although if maskplay is your thing, go to town—I'm not here to kink shame). Relationship Therapist and Owner of CouplesCandy.com Megan Harrison echoed our mask concerns. She explained, "I don't believe people will change their romantic lifestyle so significantly by wearing masks during sex. The mouth is the center of many of the fundamental components of human activity. Consumption, speech, the breath, communication, kissing—all of which play an important role within intimate relationships. Masks would drastically alter the experience and I fail to see how people would have the discipline to wear them." 
In the same helpful, slightly tongue-in-cheek pamphlet from the NYC Health Department titled "Safer Sex and COVID-19", the experts remind us that the safest sex right now is sex with yourself. Thanks, guys. Hope your people are getting paid the big bucks for that one. Though these tips come from the NYC Health department, sex during COVID carries the same risks everywhere. Regardless of where you live, these tips are solid.
That's the great news, though—you don't need another person to reap the benefits of the big "O". Technically, you don't need any tools at all to get the job done. A lot of the time, though, they make it a much more pleasurable experience. Especially when we're not able to experiment with new partners, we may as well experiment with new toys. 
As expected (and really, we appreciate their essential work), online sex toy companies are rightfully making bank right now. We-Vibe and Womanizer, owned by Wow Tech Group, both had sales over 200% what they would normally be during this time of year. According to Vice, B-Vibe, Le Wand, and the Cowgirl had sales increase threefold compared to the same sales period last year. We stockpiled toilet paper, hand sanitizer, yeast, and now we've settled on filling the next logical need: we're thirsty. Even some of the people who were formerly averse to the the idea of using sex toys have come around (cum around?) to the idea that maybe they're not so bad. Psychologist Laurie Mintz told the LA Times, "People are scared. People are lonely, and I think there's been enough talk it's destigmatizing sex toys and masturbation—finally—and that could be one of the very few positive outcomes of all this."
Speaking of destigmatizing sex toys and masturbation, women are putting in the work. According to a study by online sex toy shop Ella Paradis, women spend nearly twice as much on sex toys as their male counterparts. What can we say? We like to accessorize. Ella Paradis shared the U.S. cities that spend the most on sex toys—honestly, it wouldn't surprise me if these five cities also rated themselves higher on a happiness scale than their less satisfied neighbors. 
US Cities Spending the Most on Sex Toys:
1) New York, NY
2) Los Angeles, California
3) Chicago, Illinois (Chicago native here, we're doing GREAT)
4) Houston, Texas
5) Dallas, Texas
Ella Paradis also studied which states have the highest sex drives, which somehow isn't the exact same list as those buying the most sex toys. Looking at you, Florida—time to go shopping. 
US States With the Highest Sex Drives
1) California
2) New York
3) Texas
4) Florida
5) Illinois
It's impossible to say with certainty where exactly this market trend will go from here, but as long as having safe(-ish) sex still requires full PPE, it's also probably safe to say that sex toy sales have probably not yet reached their climax. Check out some great sex toys here, and make sure you pick them up before we too are hit with the dreaded "sold out". 
Images: Stas Svechnikov / Unsplash
The Best Vibrators To Replace The F*ckboys In Your Life
Happy National Masturbation Month, betches! We're all about men being replaced by machines these days, because who wants a guy that brags about his d*ck size during your first conversation, or even worse, asks for nudes even though you've never even hung out? You're 31 years old, Logan. Get your sh*t together. So of course, masturbation doesn't just deserve a day or a Seinfeld episode about it—it deserves a whole month! Above all, the most important thing in life is to love yourself, and what better way to do it than rubbing one out? As someone who has been a member of the Good Vibe Tribe to the point where I'm on a first-name basis with the fine employees of the Pleasure Chest (at both NYC locations), follow me as I give you a rundown on the crème de la cum of the best vibrators out there.

If I could, I would write my Lelo Sona Cruise 365 letters, every day for a year. Unfortunately, my vibrator reads as much as our president (i.e. not at all). But I could still get romantic with my Lelo Sona Cruise in the rain à la Noah and Allie because it's waterproof. (Wow, I make more references about my relationship with a toy to The Notebook than I ever had with my boyfriends). The fact that you can take it to the shower or bath isn't its number one benefit, although in the words of Kathryn Dennis, "It's waterproof, so it goes where I go." I wholeheartedly believe that this is the toy that every girl needs. It borderline gives you oral sex. Even when you're not in the mood, you can just reach for it if you're bored or wanna take a nap without taking an Ambien and it'll leave you satisfied, smiling, and a little bit sleepy.

Why get a boyfriend who buys you jewelry every time he f*cks up when you can just get a piece of jewelry that doubles as a vibrator? No drama, no stress, all while looking chic and…you know…satisfied. The Vesper is a necklace that you can wear out in public, and it looks surprisingly stylish for an accessory that spends a lot of time in your nether regions. It comes in silver, rose gold, and gold. It heats up and the little guy is small but mighty, so you're guaranteed to get off. Plus, it has the Gwyneth Paltrow stamp of approval, but it's the kind of stamp of approval that isn't debunked by NASA or medical professionals. It's the stamp of approval that means it's totally worth it and you can not-so-humbly brag about it.

There is nothing less sexy than hearing the phrase "mutual masturbation." Is there a word for cottonmouth from when you take Adderall, but it happens to your vagina? Cottonvagina? That's literally what happens to me when I hear that term. Anyway, this selfie stick for your vag makes *gulp* mutual masturbation *gags* a lot hotter for both parties. Sending nudes can kind of be the worst. I only take mine when I'm morning skinny or my friends and I just exchange each others' nudes and guys are none the wiser that we're sending nudes of other people. God, we're weird. Anyway, this selfie camera-turned-vibrator goes IN your vagina and your partner can get a load of what's going on inside of you when you orgasm. Think of it as a porn parody of Osmosis Jones.

This lil guy slips on to your pointer finger and your thumb so that you can stimulate your G-spot and your clit at the same time. It takes the old school version of what feels like spinning the turntables to a whole different level. Yes, ladies, finger-banging is not just for 9th graders who try to take it to the next level after dry humping to John Mayer. I've always been a strong believer that rule number one for guys when finger-banging a girl is USE. YOUR. TONGUE. That's it. But here, I make the exception because it's doesn't involve Jack Sparrow rifling through your treasure chest to find your cursed pink pearl. This actually feels good because a) it vibrates and b) it stimulates the two main erogenous zones without having to do some major finger yoga to get yourself off.

I don't know about you guys, but I've heard nothing but good things about healing crystals. It's just that Spencer Pratt gave them a bad name because he's Spencer Pratt. My friends who aren't even that into hippy dippy, New Age-y stuff swear by healing crystals. Rose quartz activates your heart chakra, which is the chakra that is connection with love and affection. By bringing your awareness to your fourth chakra through your second chakra (aka the chakra that's situated in your hoo-hah), this rose quartz dildo will not only get you off, but it gives you a spiritual experiences that opens your heart, mind, and vagina. For more information on crystal healing, definitely check out Well+Good or Goop. Or, if you don't get around to reading until four months from now, check out Poosh!
huge if true pic.twitter.com/jSXCepYKkf

— big guy (@_bean_tv) April 30, 2019

No, this article is not sponsored by Lelo. Yes, I am gassing them up so that I can one day be sponsored by Lelo. It's how most influencers get sponsored by Revolve, so it's a pretty brilliant strategy. The Sona Cruise is similar to oral sex, but the intention of Oral 2 is that it takes to mimicking oral sex to a whole different level. It has won hella sex toy awards, and I absolutely want to attend one of those award shows. Essentially, this toy has a bead underneath the silicone that has different settings to swirl around your clit, thus simulating oral sex. And the best part is, if you're having a day where you're just feeling lazy, there's no reciprocity to suck your partner's d*ck if you're just not in the mood.
Merry Masturbation Month, everybody! And remember:

Betches may receive a portion of revenue if you click a link and purchase a product or service. The links are independently placed and do not influence editorial content.
Why I Spent Nearly $2,000 To Try To Have My First Orgasm
I had my first orgasm when I was 28, at least a decade later than I would have liked. I was blissfully unaware of orgasms as an adolescent, but when I got to college, suddenly it felt like people were coming left and right. I was like, "Hey guys, wait up!"
When I had my first sexual experiences in college, whenever someone would try to touch my vagina, I would say, "Whoa, why are you trying to kill a good time?" and instinctively shoo them away. I slowly realized that I was not comfortable with anything going anywhere near my vagina. I went to the gynecologist, and it turned out I had something called vaginismus, a condition that causes your vaginal muscles to spasm upon penetration. When she diagnosed me, I thought, "Well, this checks out!"
I eventually treated my vaginismus using vaginal dilators, which are like a set of Russian dolls for your vagina, except they are neither cute nor fun, but I still had a long way to go before having an orgasm. I had yet to even locate my own clitoris. Finally, a man put a finger on it, and I shouted, "that's something!" but it was so ticklish and intense that I would be flailing all over the bed like a balloon man at a car dealership. I then decided to try masturbating, and at the age of 25, I turned on porn for the first time. Though what I would do is watch it, get really aroused, and not touch myself, letting the feeling pass. I still had so much discomfort with my body that I had yet to unpack.
Eventually, I was starting to get really frustrated so I began a serious "take-action" phase. I wanted to come, and I became increasingly pissed that I hadn't. I was ready to drop some serious dollars to experience this abstract, apparently transcendent sensation. As the saying goes, "There's no such thing as a free orgasm." I'm here to confirm that: coming ended up costing me nearly $2,000. I present to you: an itemized receipt for my first orgasm.
Rocket Vibe ($35)

I'm 22, still not super concerned that I haven't come yet. At this point, the solution seems as simple as buying a vibrator, any vibrator. I go to Good Vibrations in Boston with some friends, giggle a lot, and buy a vibrator that looks sleek and modern because aesthetics are important to me. My friend says, confidently, "You'll come with this." I go home, excited to have my first orgasm. I'm about to cross over to the other side! But, no orgasm. Like, not even close.
Jimmyjane ($149)

Jimmyjane Form 2 Rechargeable Vibrator
I'm 24, in a relationship, and starting to get frustrated. I storm back into Good Vibrations, grab one off the shelf that a different friend swears by ("YOU NEED THE JIMMYJANE"), and buy it without hesitation. Also, apparently a $149 purchase earns you three frequent buyer cards worth of stamps, which took the cashier 5 minutes to fill out. I take it home and… wow! I feel a lot of sensations! But they are not an orgasm!
8 Sessions With A Sex Therapist ($160*)
I'm 25 and extremely frustrated. I decide to start seeing a sex therapist, thinking she would put me on the how-to-orgasm fast track. Instead, she wants to unpack my fantasies, which I really didn't want to share. She helped me realize that I had a lot of shame about my fantasies because they didn't feel feminist to me. Turns out being a feminist submissive can be a real mindf*ck. Still no orgasm, but I learned that the problem was with both my body and mind. Score!
*It would have been more expensive, but I was still on my parents' insurance
Writing A Comedy Show About It ($1,273*)

I'm 28, desperate, and there's only one thing left to do. Say it with me: write a comedy show. I wrote all of my frustration into a show called Molly Brenner Is Not Coming. I think part of me believed that writing the show would help me come. If I put my struggle out into the world, I MUST come, right? I never read The Secret, but I think that's the idea. Well, I didn't come. But as I began performing the show, it got me talking to a lot more women about how I hadn't come, and…
LELO Mona 2 ($169)

One audience member confidently declared, "You need a new vibrator!" So, living in New York now, still 28, and being extremely trusting of people's advice, I march into the gift shop at the Museum of Sex, corner an employee and say, "I've never come. Fix me." They pick up a long blue vibrator that makes a "come hither" motion and say, "This makes me come buckets." I try it, convinced this is the one. I mean, I can't believe I haven't tried an internal vibrator yet! I'm such an idiot! I use it and… no buckets. Not even a droplet.
Weed Mint And My Hand ($0) 

I'm an older, wiser 28, and I remember something that a different audience member had suggested: weed. Ever heard of it? I've never liked smoking weed, but then I tried, well, sucking weed. I was offered something called a "weed mint." I wasn't planning to masturbate that night, but apparently weed mints make me really horny. So, I started masturbating, not really expecting anything, but out of nowhere, a feeling I'd never felt before came over my body. It felt like an electric current emanating from my clitoris. I thought, "Oh my God! This is it! I'm having an orgasm!
In total, I spent $1,786 on my first orgasm. Was it a worthwhile investment? Yes and no. On one hand, it makes me really angry that coming was just so hard—and expensive. I know that not everyone is able to spend that much on coming, and I hope no one else does. On the other hand, I believe that every step along the way was part of my orgasm fairytale. If I hadn't reached the peak of frustration, I wouldn't have written my show, then I wouldn't have talked to the woman who told me to try weed, and then I wouldn't have accepted the weed mint when it was offered to me. A traditional fairytale.
Funds have fully vested and amortization is on schedule. Unrelated, but I know nothing about finance. Who cares, though, because now I perform a show called I'm Coming—and this one has a happy ending.
Molly Brenner is a comedian who has performed at UCB, the PIT, Q.E.D., and other venues. Her show, I'm Coming, runs February 21-24 at the Tank Theater in NYC. Tickets and info available here.
Images: Giphy (3); Good Vibes (2); LELO; Molly Brenner
7 Solo Sex Tips To Get The Most Out Of Your 'Me Time'
Paddling the pink canoe, hitchhiking south, feelin' yourself… whatever you call it, we're here to tell you that masturbation is an essential part of your self-care routine—and way more fun than a bath bomb or a yoga class (unless it's goat yoga, obvs). Like sex, there's always room for improvement. Whether that's adding a toy, switching up your technique, or just making more time for masturbating. Here are 7 solo sex tips to super-charge your solo play.
1. Use Lube
Squeeze a small dollop of water-based lube onto your index and middle fingers, and use them to lightly massage your inner labia and clitoris. If you tend to get wet easily, you might not need the slippery stuff for this. But when it comes to insertable sex toys, we're telling you—wetter is always better.
2. Explore Your Body
It's easy to head straight for the most obvious erogenous zones, but incorporating other parts of your body can add a whole new level of intensity to the experience. Stroke and squeeze your nipples, caress your thighs and stomach, run your fingers through your hair… basically whatever feels good at that moment. You might discover a sweet spot you never knew you had.
3. Take Your Time
Masturbation can feel a little functional sometimes (anyone else do it when they can't sleep?). We get it. Some days all you want is a speedy release, especially if you're busy and all you can think about is… getting busy. (Sorry, had to.) Long, drawn-out solo sessions can be amazing, though, especially if you're into being teased. Try lightly stroking everywhere except for the places you want to touch most—until you can no longer stand it. Or try "edging", which means masturbating and stopping each time you're about to come. Do this again and again, building arousal and anticipation until you can't wait any longer. When you finally give in, it's gonna be totally worth it.
4. Change Your Technique
Your tried-and-tested technique might mean an orgasm is a dead certainty, but what about if you had a whole heap of self-pleasure tactics in the bag? Always rub your clit in a circular motion? Try tapping it instead. Do you usually lie on your back? Try grinding against a pillow on your front. Learning to appreciate varying levels of pressure and different speeds also means that when you're with someone else you won't be waiting for them to touch you in a certain way—you'll just enjoy the ride.
5. Get A Sex Toy
Kudos if you already have a rabbit vibe burrowed in your bedroom drawer or a bullet vibe that's barely ever out of charge. If you don't, it's time to add some motorized fun to me-time. Buying yourself a toy is an empowering act of self-love. Plus, there are hundreds of thousands of options to choose from. A word of warning, though—while reaching for your rumbliest vibe might be a speedy route to the Big O, it's easy to become reliant on your favorite setting to get you off. Try banning toys from the bedroom every now and then to get back in touch with your body.
6. Play With Temperature
Speaking of toys, this one is a game changer. Stimulation through heat or cold gives the body a rush of sensations that are translated into arousal. Dip your temperature-responsive glass or metal dildo in ice water or warm it before you use it (always test it on your arm to avoid hurting yourself). Some lubes and balms offer the same sensations. Try a tingly, peppermint oil-infused orgasm balm like Lovehoney Bliss Orgasm Balm, or smooth Sensuva Ice Cube Flavored Cooling Nipple Balm over your nipples for an almost-instant cooling effect.
7. Do It Together
Mutual masturbation with a partner—where you pleasure yourselves but don't touch each other—can be seriously hot. There's something erotic about seeing someone you're into lose control. It's also a great way for you to see how each other's bodies respond to different types of touch. For lots of people, showing someone what usually happens in private can feel incredibly intimate, and even a little scary at first. But, getting out of your comfort zone and sharing such an intimate act can boost your confidence and make you feel like a straight-up sex goddess.
For more sex-positive tips and tricks, plus a foreword from Killer and a Sweet Thang's Eileen Kelly, download Lovehoney's free, fully interactive e-book, UNI:SEX.
How To Introduce Your Guy To A Sex Toy Without Scaring Him
In the age of Broad City and SZA, it's no secret that virtually every girl has a vibrator. And yet a lot of women still feel shame or stigma surrounding their motorized orgasm assistant and feel strange bringing it up to their boyfriends/FWB/partners. "What if he thinks I'm a sex-crazed maniac who's addicted to plastic purple penises? I refuse to die alone because of a dildo! There must be a better way!" –What I imagine girls say on the topic. Look no further, because today we're taking the conversation out in the open and talking about how to introduce your man to the most important object in your life besides your iPhone.
Tell Him It's Not Replacing Him
One of the main insecurities guys have about their girl using a sex toy is they think that it means that they're not good enough. That they're falling short. That somehow this futuristic phallus is going to orgasm their girl out of their lives like some depraved episode of Black Mirror. Obviously, this is not the case. But a lot of men, especially younger ones, fear it is because they don't realize what a vibrator is actually for. For men, the idea of needing help to orgasm is as ridiculous to us as a dog that breathes water. So the first step in introducing your man to a sex toy is to explain that it's not there to replace him, but to help you. It's the difference between driving a car and flying a plane: they're both respectable forms of transportation, but one is going to get you there a hell of a lot faster and comes with an autopilot.
Show Him How You Like To Use It
While most guys will be cool with a vibrator, many won't have the faintest idea of how to use it. A lot of guys don't know what to do with their own appendages, let alone a mechanical one. So unless you want him to use it on you like he's trying to sand down an old table, you're going to want to show him the ropes. Show him exactly how you like to use it on yourself, then have him try and imitate it like a sexy version of Simon says. He'll love to see the effect it's having on you, and it'll free up one of your hands to focus on other things.
Don't Spring It On Him
A vibrator is like a gun: it's common courtesy to give a little warning before whipping it out and firing it off. Guys are not used to using any other technology besides their hand as a sex aid, so it's a little surprising seeing a vibrator in person, especially if you're not expecting it. If you spring it on him in the middle of the action, you have a much higher chance of intimidating him or stoking underlying insecurities. A great time to bust it out is while y'all are catching your breath before round two because he's already in a fantastic mood and it leaves plenty of time in case he wants to have a brief Q&A session before you fire up the engine.
Buy One Together
What better way to introduce him to a sex toy than to buy one together? If you don't have a sex toy already or are simply looking for some exciting new additions for your Christian Grey dungeon, take your guy to a sex shop and make a date out of it. It'll give you the chance to explain what you like, and it's the perfect break from an endless West World/Halo Top binge. It's also a great chance to pick his brain and find out if he has any undiscovered kinks.
A Beginner's Guide To Sex Toys That Won't Scar You For Life
Some say maturity is measured by the copious amounts of subtweets blasted on social media about some fucktard, or the continuing decision to chase your birth control with Fireball. What some don't know is that maturity is actually measured by the futile attempt of not cracking a faint giggle as the sex store saleslady gives you a detailed lecture on how to properly insert a vibrating C-ring onto his bulging erection (lol she said "erection"). Needless to say, my first time purchasing a sex toy was eye-opening.
If you're already a self-described sex toy aficionado, kudos—you've prob faked your way through one too many orgasms in your life while attempting to cover it up with some "let's get more adventurous" bullshit. But if you're not so savvy in the whole grown-up toys department, you're obvs curious. K, so forget what I said—sex toys are great. They're like that excuse of a best guy friend you secretly lust over while convincing your boyfriend he's "like a brother" to you—in other words, they're the backup you crave in times of pure desperation. Think about it: Have you ever heard of a woman being let down by her vibrator? We as a society may be sucking down Tide Pods this year, but we're well past the point of sex toys being a taboo, so consider this like a Dildos for Dummies if you're thinking about blessing your life with the art of greater satisfaction. Your vagine can thank me later.
You, in a euphoric state of pure orgasmic bliss when you're done reading this:

LUBRICANT
This isn't groundbreaking information, and I fucking realize lube is not a sex "toy", but the stigma around using lube because you don't want him to think you're a "dried up old hag" has been cancelled. Nobody thinks that, and nobody will judge you if you suggest using it, especially while using toys. Using lube is not like, required in the rule book to have a good time, but neither is vodka, and I don't see you going out dry-as-fuck-sober every weekend. So do yourself a solid and invest in some $10 coconut-flavored (WATER-BASED) lube so you'll NEVER have to ask yourself "did this fuck seriously just slap his spit onto my clit?"

Wet Kiwi Strawberry Flavored Lube
And also, this:

VIBRATOR
A woman without a vibrator is like… some metaphor I can't even think of because it physically pains me to even imagine. Whether you're regularly scheduling dick appointments or you're a lone ranger, invest in a fucking vibrator. Like, before you invest in decent health insurance. Vibrators are great for solo seshes or for partner play, because they require little effort for maximum clitoral stimulation and satisfaction and don't contain a shit ton of fancy features. There's one battery required for one button containing like, 10 different speeds and double the orgasms. That's like, some Bill Gates innovative shit.

Pleasurette mini waterproof vibrator
The We-Vibe is also great for couples and the pleasure is literally in the name: we fucking vibe. One end goes inside to hit the G-spot and one resides directly on the clit. It may look like an IUD-type contraption, but the irony here is after being orgasmically blessed into the holy gates of Heaven, you'll def want his babies. Jk, kinda.

We-Vibe rechargeable couples silicone waterproof massager
DIRTY DICE
Remember in 13 Going on 30, when older bitchy Jenna told her super-hot hockey player bf she wanted to play a game and he thought playing Battleship meant a game of dick, dick, goose, and she def didn't? Well, with Dirty Dice, you're both on the same page while playing a game that will 100% end up in sex. You literally have to roll a pair of dice and do what it says #revolutionary. This is perfect for couples who are too prude shy to whip out actual toys to spruce up their sex life, and the anticipation is sure to heighten your sexual senses, so get rolling.

Dalliance Adult upscale adult sex dice
DILDO
Congrats! You're finally thinking about biting the bullet and actually buying the bullet. I'll be the first to admit, sex stores don't exactly market their dildos to be friendly and pleasurable pieces of hardware. Like, wtf is with the round table shrine of sacrificial hard-ons upon entrance? And sure, the last thing you want to see when you open your drawer is a veiny triumphant bastard with silicone balls staring you straight in the face, but don't be fooled by a dildo's exterior—most of these handheld devices come equipped with vibrating clit stimulators resembling fuzzy animal ears, and even are named after some adorable AF wildlife, like "fluttering rabbit" or "leaping dolphin" or some shit. Plus, it's like you're introducing one new friend to another: Rabbit, meet G-Spot.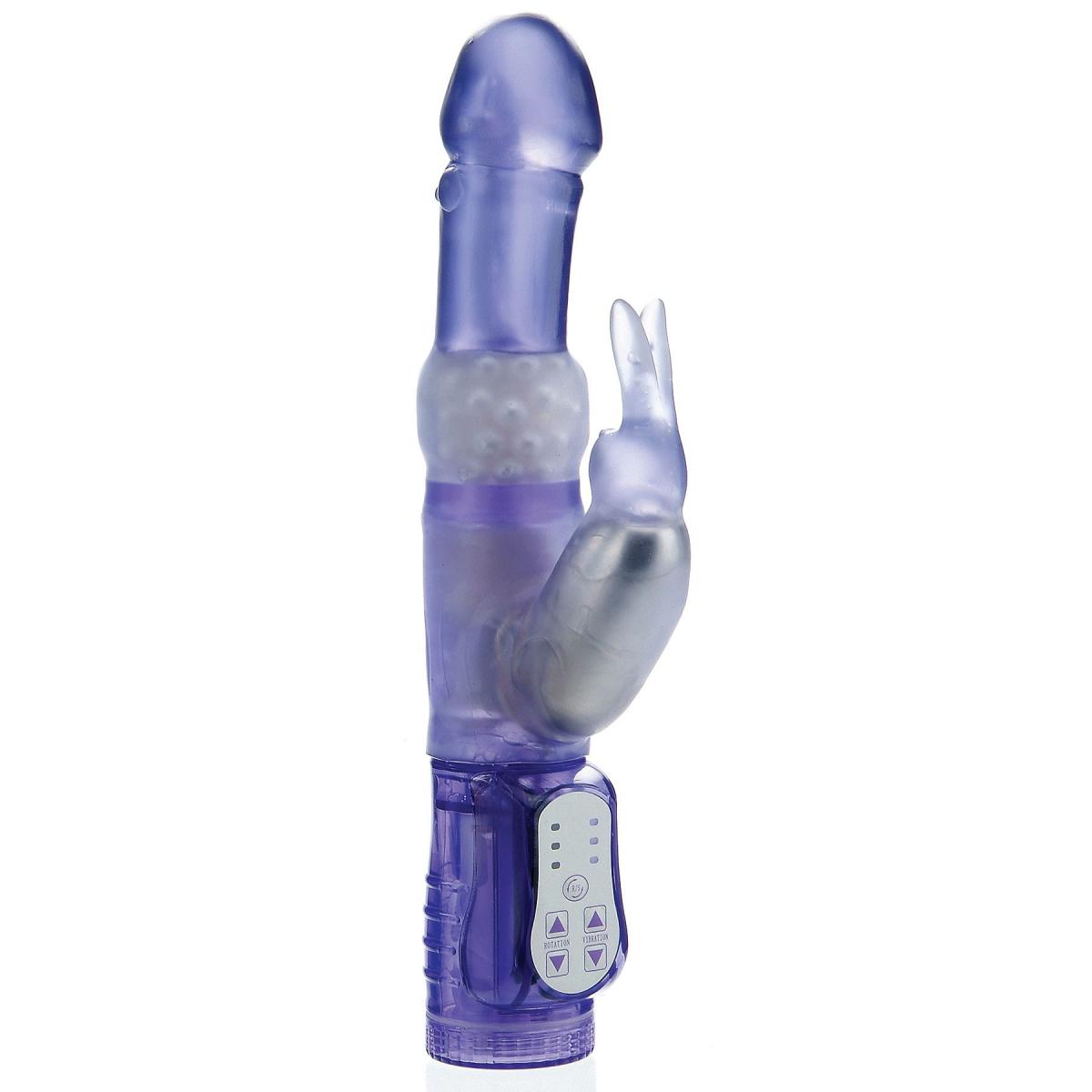 Adam & Eve wet wabbit vibrator
BEGINNER BONDAGE KIT
If you ever try to tell me you don't actually have a Fifty Shades fantasy or that you haven't left the movie theater soaking wet the past two Valentine's Day weekends, you can politely excuse yourself now. A bondage set is a must-have for beginner sex toy consumers. It's like the gateway drug that leads to a wonderful world of nipple clamps and butt plugs (shut up, you're sort of curious). Truthfully, idk how the fuck "introduction" and "S&M" could ever be placed in the same sentence, but it's apparently a thing. This kit comes with everything you need to amp up the kink: fuzzy cuffs, an eye mask and a faux-leather flogger that allows for any pleasure level from gentle grazing to "whip me harder, Christian!"

C-RING
This shit may or may not have ruined my childhood because upon first glance, I low-key thought it was a Life Saver. Anyway, I will say that this shit takes practice, but it's well worth it when used correctly. Cock rings are designed mostly for men to basically rubberhead their peen, restricting blood flow and causing increased pressure, which results in the ultimate O. But then a bunch of fems were all, "what about my pleasure?" so voilà—the vibrating cock ring was born. These are great for when he "forgets" to show your clit some love during sex so you're not forced to basically masturbate while he's going full throttle. Like I said, desperate times call for desperate fucking measures.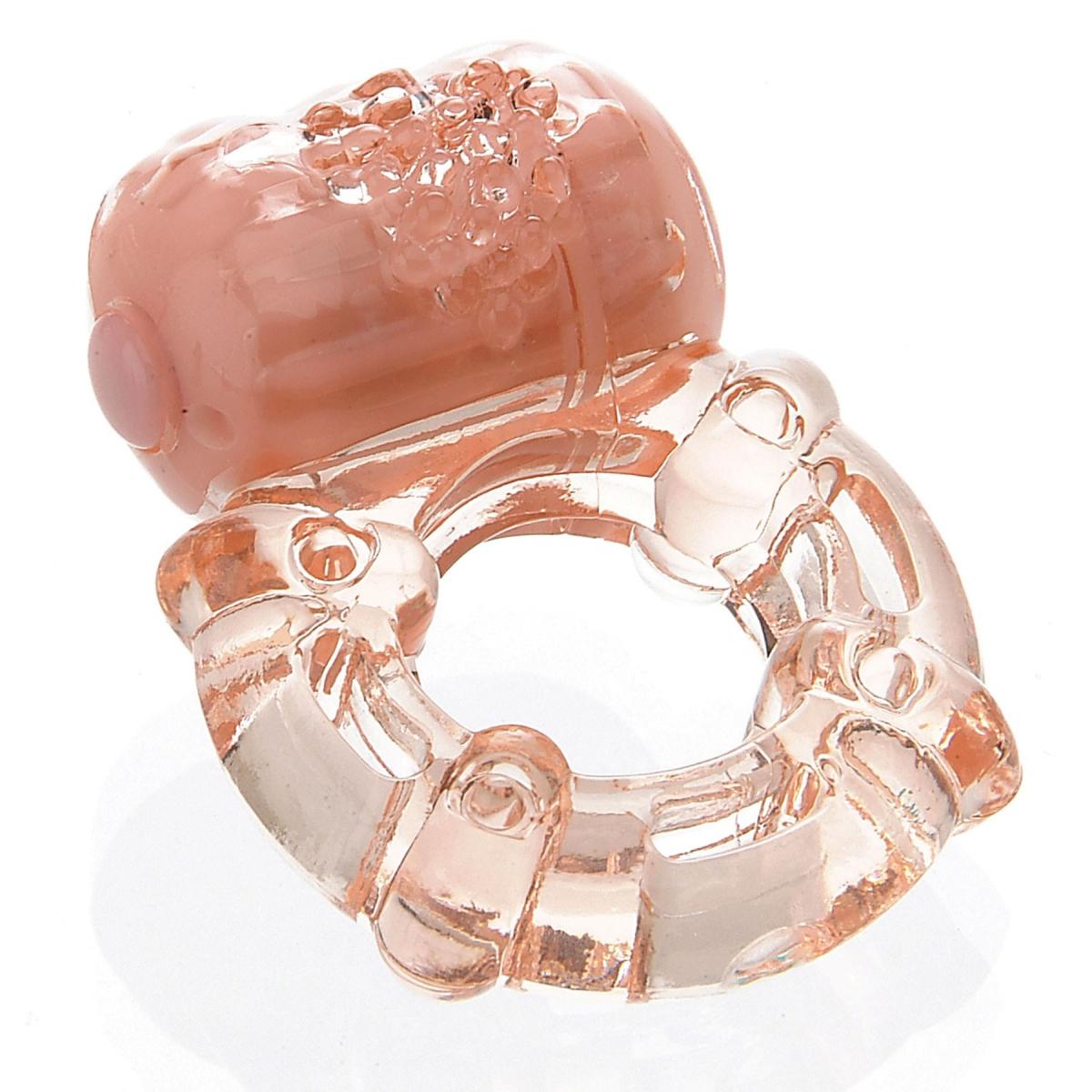 Adam & Eve big O multi-stage vibrating penis ring
12 Vibrators For Under $50 For When Your Fuckboy Is Acting Up
Here's your obvious statement of the day: Sex ed is truly lacking in America. On top of all the abstinence-only nonsense, they totally fail to mention that hello, sex toys are life-changingly awesome. Using a vibrator is, like, one of the rules of feminism, but unless the Republicans' plans for healthcare are way more progressive than anticipated, our solo sex lives are entirely self-funded. In other words, most of us are stuck searching for vibrators under $50 every time our old ones give out, because who the fuck can drop $15,000 on a gold-plated sex toy? Aside from Gwyneth Paltrow, obvs. And maybe Corinne Olympios.
Anyway, those of us who aren't world famous and don't have a platinum vagine can't afford that shit. Here are 12 vibrators for under $50.

If you're a little intimidated by vibrators or just prefer simple controls, Babeland's Laya vibe is one of their bestsellers. It's small enough to pack in a bag, battery-powered, and the only control is basically a volume button for vibration intensity. Whether the simplicity is a good or bad thing is up to you.
2. INTIMINA Kiri Personal Massager, $29.95

If the ins and outs of the sex toy industry isn't really your thing, all you need to know is that Intimina is one of the best-regarded brands out there. Half of their stuff is wayyy out of any reasonable human being's budget, but if you're dying to try out one of their products, the Kiri personal massager is actually pretty affordable. Like most less expensive vibes, though, the Kiri is battery-powered, which means you'll have to factor in the cost of batteries long-term and they'll probably die at the exact moment when you need them the most.

And here's another affordable option from Intimina. It's got six settings and 16 different speeds, and it's waterproof. Which like, shouldn't all vibrators be…? Ok, I'll see myself out.

This vibe from GESS is fairly typical, with different intensities and patterns—unlike your fuckboy who seems to think you'll orgasm from him thrusting with the force and velocity of a jackhammer. What makes this vibrator interesting, though, is that it warms up to just above body temperature, so you don't have to feel like you're getting a pap smear at the gynecologist while you wait for it to heat up.

If you can get past the fact that this sounds like it was named by a divorcée looking to "get her groove back," it'll be worth it because the Toyfriend vibrators are some of the best-known in the sex toy industry. If you have the money, they have a bunch of newer-generation stuff for a little under $100, but most of their original series created back in 2009 goes for under $50 these days. Time for a NSFW #TBT? 

This silicone vibrator is meant for your clit and your G-spot, and you'll never have to worry about it texting you back so it's automatically better than any guy. It's less than $20 and it's one of the best-selling vibrators on Amazon—so again, unlike that guy you met on Tinder whose job is "CEO at self-employed," it's a real winner.

Linglong's G-spot vibrator has a bunch of settings, but the most important feature is that it's rechargeable, which means you won't have to fork over the money for batteries every few months and do that awkward thing where the cashier at CVS asks you why you come in to buy batteries so often. (Not to mention the possibility of it giving out in the middle and giving you the lady version of blue balls. Blue ovaries? Blue-terus?) That's pretty rare for cheaper vibrators TBH.

AS YOU CAN SEE, this is NOT for the faint of heart. Personally, I find the sheer amount of features on this vibrator mildly terrifying. Why are there beads? What's with the artistically-placed veins?? What's that thing coming out of the side? But it's perfect for anyone who's a fan of rabbit vibes—which you've probably heard of from Sex and the City or some shit, mainly because it's one of the most affordable.

Do I typically want anything referred to as an egg anywhere near my vagine? No, but Odeco's bullet vibrator is rechargeable over USB ports and remote-controlled within a 30-foot range. Considering it's (technically) less than $40, that's a pretty insane deal.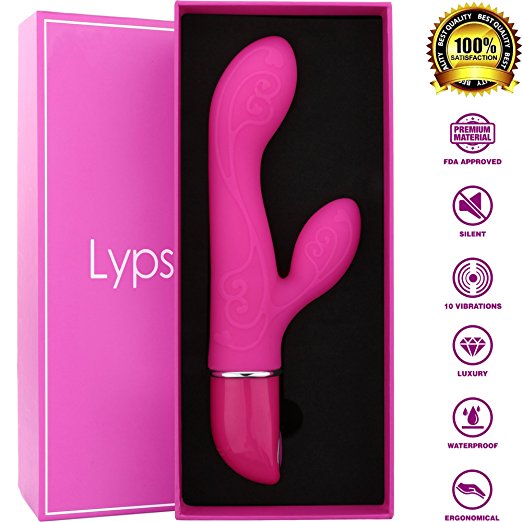 The Holly is super cheap for a G-spot/clit vibrator. There are 10 speeds, and it gets 4.5 stars on Amazon—I'm not sure what kind of person leaves reviews of sex toys online, but whatever, I'm glad they want to.

This vibe also functions as a small dildo (about 5 inches—hopefully not the size you're accustomed to) and has a bunch of good reviews, so you're already getting your money's worth. But compulsive online shoppers, beware, because some deals are too good to resist: It also comes with a free mini bullet vibrator.

For people who travel a bunch, this mini vibrator from Ann Summers can fit in your purse and costs less than $15, which is basically the cost of something from Chipotle from before all that e. coli business. Plus it comes in rose gold, in case you want your vibrator to look dated within a year or two. Or if you like your sex toys to be Instagrammable, I guess.