This Is The Best Season To Get On Dating Apps, According To Science
Winter is coming, and I'm not just saying that because the temperature finally dipped below 78 degrees and I was forced to switch my iced Dunkin' pumpkin latte order to a hot pumpkin latte order. With the end of 90+ degree days, rooftop season, and my general will to live, comes the beginning of the end cuffing season. For those of you who weren't aware: cuffing season is the time of year when you must balance the desire to not shave your legs for the next 6-9 months with the desire to not die alone in your apartment with no one but your beloved dog to find your body. It's tricky. But is winter like, actually a good time to meet people? Or am I shaving my legs for nothing? Well, as it turns out, if you want to digitally exchange small talk with a guy who thought showing his personality meant saying he likes The Office, then you'd be right! Winter is the best time to meet people… while online dating.
A recent survey conducted by Dating.com found that not only is there a rise in online dating use during the winter months, but that the chances of meeting an actual human being IRL drops by more than half during that same time period. This tracks, as the only person I like to converse with when the temperature drops below 50 degrees is the guy at Trader Joe's checkout counter where I buy wine in bulk. And even then, I would really appreciate it if Marcus kept his opinions on bulk alcohol orders to himself, mmkay?
The survey also found that 67% of people were less likely to attend a social gathering during the winter versus the summer, and that there's a noticeable 30% uptick overall in dating platform activity between November and February. Again, this tracks. But just because people are using online apps during the winter doesn't actually mean they're going on any dates or making any genuine connections, right? I mean, I once spent two months talking to a guy who thought seeking human connection meant asking for your Snapchat handle. Are you trying to tell me, Dating.com, that these are the types of people who will be swiping on me this winter? Just because more people are on apps during specific months doesn't necessarily mean that your chances in finding a long-term partner will increase (if that's what you're looking for). 
So, who are these people flooding dating apps during the winter, you ask? Well apparently they are me the loneliest of sad sacks! According to the data collected, 60% of surveyors said they turn to online dating as an effective and quick fix to their anxiety and/or sadness. I feel like exchanging endless small talk with strangers online can only do more harm to a person's anxiety and depression, but then again I'm just a girl who considers watching eight hours of television in a single sitting "self-care", so what do I really know? 
But back to the sad sacks! It feels like the data from this survey is trying to tell me that, yes, more people are on dating apps, but this newfound dating pool is coming from a real place of laziness and desperation. Like, when the Seamless guy shows up before you've had a chance to put on pants so you just settle for wrapping yourself in a couch blanket and hoping he doesn't notice, you know? And is anyone shocked by this information? Because I'm not. So, people are sad and lazy when it's cold out? What other earth-shattering truths is this survey going to tell us next? That the sky is blue?
However, what did surprise me is that over 90% of those surveyed said they found someone online that they had a strong connection with. NINETY PERCENT. That's like, almost everyone! Even the guy who said that Marvel movies and liking his dog are the way to his heart! I'm actually floored by this number. Not only are people on the apps but they're—dare I say—connecting? Going on dates? Requesting to follow the other person on Instagram?! This feels like a real breakthrough. Tbh, I have not felt the odds were this much in my favor since Selena Gomez announced she was releasing new music. The stars are aligning, people. 
So there you have it! According to science, winter is the best time of year to meet someone on a dating app, especially if that someone was driven to the app by pure loneliness and desperation. I guess we better start shaving our legs now, ladies!
 Images: Shutterstock.com; Giphy (1); @sarafcarter /Instagram (1)
The Keto Diet Might Be Bad For Your Heart, A New Study Finds
In a recent turn of events, science has found diets that favor the "cavemen" way of eating might not be the best health bet. What a shame, considering the Paleo and its stricter high-fat cousin, the Ketogenic diet, have both quickly risen the ranks to become two of today's trendiest diets.

A study published in July 2019 in the European Journal of Nutrition looked at the gut microbiome (the bacteria) of 90 subjects. Half of the subjects were on the Paleo diet, and the other half were the control group. The study followed these subjects for over a year, focusing on looking at the impacts of decreased resistant starch consumption on serum trimethylamine-N-oxide (TMAO, for short). TMAO is a by-product from our digestive system's breakdown of fatty foods, and elevated levels of TMAO have been associated with a higher risk for heart disease. The study also looked at the diet's impact on the abundance of gut bacteria.
The participants of the study were separated into control and experimental groups. The control group was required to make no changes to their diet for the year and practice a well-rounded diet that included dairy, grains, and legumes (the latter are restricted on the Paleo diet).  The experimental group was required to follow the Paleo diet, and consume no more than 1 serving a day of grains and dairy products. Because that's a pretty f*cking strict rule to stick to for a year, they ended up dividing participants into two groups, those who stuck to the rule (the die-hards) were under the Strict Paleo group (SP) and those who broke the rules were under the Pseudo Paleo group (PP). OOP! They pretty much called a whole group of them fake, and I am here for it.
So, anyway.
The study found that the TMAO levels in the Strict Paleo group were much higher, due to significantly higher levels of red meat consumption. Gut flora (microbiota) levels were also disrupted, with an abundance of the bacterium Hungatella. This bacterium is a producer of TMAO, so that makes sense… more TMAO producer, more TMAO. Two other bacteria, Roseburia and Bifidobacteria, were found to be significantly less abundant in the Paleo groups. These two strains are found to be abundant in subjects that consume starches. The authors of the study suggest that the lower overall fiber consumption levels in subjects that were in the Paleo groups and the lack of starches (that are necessary to help microbiota thrive) in the long-term may have negative implications on gut and heart health.
SIDENOTE: Now of course, just because the subjects in this study had low levels of fiber does not mean your BFF that is on the Paleo diet is also low in fiber because she/he/you could be getting your leafy greens in (a wise tactic on or off Paleo). But because this wasn't the case here, they don't have data on your guys' gut environment, sorry.

So then I, of course, did further research. Roseburia and Bifidobacteria are key bacteria that impact overall health of the host (us). In obese individuals, the levels of Bifidobacteria are reduced and disrupted levels of gut bacteria could be a factor in obesity. But I think the key takeaway from this article is less about demonizing the Paleo diet (so anyone on Paleo and Keto, don't come at me in the comments) and more about realizing that so many factors of our health, beyond the number on the scale or the pant size, are influenced by nutrition. By restricting your diet too much, or by completely ignoring a food group, you are also impacting certain biological systems and environments in our body.
My message here is this: Our body is an insane system that works together. The fact that a bacteria that lives in our digestive system to digest fat and protein can create a gaseous byproduct that can cause heart disease is just one of the many complicated engineering systems of our bodies. Like, how are you going to live in me and try to kill me? But it's a way of suggesting your body needs balance. So the fact that fad diet creators and followers have attempted time and again to reduce our entire system to sets of rules should warrant careful observation and monitoring of how your body and mind feels and functions on these diets. Be careful about cutting food groups out completely, be careful about any diets that push their own products on you, and do not only what makes you healthy but also happy.
Images: Giphy (2)
Science Says We Have Ten Years To Fix Climate Change Or Everybody Dies
If there's one thing that should be keeping everybody up at night (apart from waiting for a text back) it's climate change. And it turns out things are somehow even worse than we'd feared. The UN's Intergovernmental Panel on Climate Change released a report this week that basically says if we don't do everything in our power to keep temperature rises due to climate change under 1.5 degrees C or we're all totally f*cked. Casual. If we fail to do this, the IPCC warns that there will be "rapid, far-reaching and unprecedented changes in all aspects of society." And somehow I feel like these "changes" are less the "I got bangs!" kind and more the "my house just washed away because of rising sea levels!" kind.
So WTF Does This Report Say?
Basically this report says we need to get off our asses and address climate change ASAP or face the consequences. They estimated that we have 12 years – aka until 2030 – to get our carbon emissions under control. It'll be expensive, but the window to do something is still open. According to this report, sweeping changes to literally every aspect of our energy systems, land management systems, and transportation are needed to limit warming to 1.5 degress. If we do this, we can hang (i.e. continue living on Earth). If we do not do this, we can no longer hang (i.e. we all die in a flood.) Cool cool cool cool cool…
So WTF Can We Do?
Soooo on an individual level, there actually are a few things you can do. According to this report, individuals who want to reduce warming levels can buy less meat, milk, cheese and butter and buy more locally sourced food. Basically, find your most annoying vegan friend and ask them their secret. You can also drive electric cars, or opt to walk or bike short distances (I mean, who doesn't love hitting their 10k step mark?). Taking trains and buses instead of plans also helps, as well as using a washing line instead of tumble drying your clothes. Also take time to demand low carbon in every product that you buy.
That said, no individual person switching from whole milk to almond is going to make the difference. We need widespread change from the top down to stop this sh*t from happening. Unfortunately, there is one political party on the face of the planet that hasn't gotten the memo re: climate change, and that's the party that is currently in charge of all levels of government in the United States. Bummer.
Lucky for those of us who would prefer not to drown there is an election coming up on November 6th where you can make your voice heard on climate change by voting for candidates who support science, common sense, and not dying.
Heads up, you need to keep up with the news. It's not cute anymore. That's why we've created a 5x weekly newsletter called The 'Sup that will explain all the news of the week in a hilarious af way. Because if we weren't laughing, we'd be crying. Sign up for The 'Sup now!
There's A New Way To Make Money Off Pornhub And It's Not What You Think
Good news to those of you who like to fuck! Erotic short film site Pornhub is offering a $25,000 grant to college students who want to research human sexuality. Professors and students can use the grant to conduct any research that'll bring about a better understanding of human sexuality and " help people lead happier and healthier sex lives." But, heads up, this isn't an excuse to try and bang your cute TA. We're not telling you to do that (for legal reasons.)
With those guidelines, I'll gladly accept the money and just start telling all my friends to stop hooking up with dudes who text them after midnight. Done. I'm a scientist now.
Really, though, Pornhub is very open about what you do with the money and what kind of research it can be. It can be sociological, biological, or technological. You can get paid $25k to analyze dick pics if that's what your heart desires.
Obviously, it has to adhere to like scientific guidelines and ethical standards, so you can't like shame anyone's dick pics or porn habits. You have to leave that to your group chat. But it is very cool to see a porn site want to promote sex positivity and knowledge and help more people get off. Aw, Pornhub is like the Mother Theresa of smut sites. 
You have till May 1st to think of your sexiest ideas and apply for the grant. And no, your Spring break trip to Cabo does not count as "research," no matter how sexual it may have been.
Heads up, you need to keep up with the news. It's not cute anymore. That's why we've created a 5x weekly newsletter called The 'Sup that will explain all the news of the week in a hilarious af way. Because if we weren't laughing, we'd be crying. Sign up for The 'Sup now!
Science Has Figured Out Why Your Selfies Look So Bad
I've never taken a selfie. Well, that's not true—I've never posted a selfie. I've taken lots, of course, it's just that they always look like ass. I always assumed it was just because my face was broken—a little too wide, a little too round, etc. It was never that big of a deal to me, because a) men who take a bunch of selfies should be jailed, and b) I figured that people who post lots of selfies probably spend the bulk of their free time (these people never have jobs) finding the right shots. I never searched for an explanation as to why selfies look bad, I just assumed that's how the world worked.
As it turns out, as usual I was right: people do have a hard time taking selfies, and my face is just as handsome as my mom tells me it is. But much to my dismay, new research finds that it's not out fault our selfies suck—it's the fault of our dumb ass cellphone cameras. From JAMA Facial Plastic Surgery:
The selfie, or self-photograph, has rapidly become one of the major photographic modalities of our time; in 2014 alone, there were over 93 billion selfies taken on Android phones per day.1,2 Despite the ease with which selfies are taken, the short distance from the camera causes a distortion of the face owing to projection, most notably an increase in nasal dimensions.
As the Washington Post explains in a follow-up article, our phone cameras don't work like mirrors. Instead, they can distort the image at short distances (like where selfies are usually taken from), with the facial features looking bigger than they actually are. According to CNN, the nose in particular can look up to 30% bigger than it actually is.

That's not surprising, and maybe even a little bit of a relief. The solution is to have someone else take your picture like a normal fucking person, or (God forbid) use a selfie stick to create some space between you and the camera. But what's really funny is that people don't know this, and thousands of idiots are going under the knife for the noble cause of looking better in their profile pics. Not just a few people, either—literally most of the ones who get facial plastic surgery. This is part of a statement from The American Academy of Facial Plastic and Reconstructive Surgery (emphasis mine):
For better or worse, "selfie-awareness" is more than a fad. In 2017, 55 percent of facial plastic surgeons saw patients who want to look better in selfies in their practices (up 13 percent from 2016). First identified by AAFPRS members more than three years ago in the annual survey, the trend continues to gain steam and transform the facial plastic surgery industry.
"For a few years, AAFPRS members have been at the forefront of this trend," says AAFPRS President William H. Truswell, M.D. "More and more of our patients are using social media as a forum to gain a sense of solidarity when under-going a major, potentially life-changing procedure. Consumers are only a swipe away from finding love and a new look, and this movement is only going to get stronger."
55%. God, that's incredible. A generation from now, the world will be nothing but people walking around with impractically small noses that look normal in photos. Then, people will start choosing breeding partners based on nose size, so they can maybe save some coin and avoid having to get their babies nose jobs. The noses will get smaller and smaller, until eventually it'll just be normal for people to have all kinds of upper respiratory issues.
People are eventually going to turn into pugs, is what I'm saying. Can't happen fast enough!
Image: Boris Paskhover/Rutgers New Jersey Medical School
Everything We Know About How To Lose Weight Is Wrong
It's February, which means you've probably recently given up on your first 2018 diet attempt. Sometimes, no matter how many Sweetgreen calories you count, it feels like nothing will make your holiday belly go away. And a recent study is here with the explanation why—specifically, an explanation other than your 3am pizza binges. According to this study, restricting your calorie/fat/carb intake specifically (aka the cornerstones of every diet ever invented) is way less effective than previously thought. Instead, weight loss is as simple as swapping out "evil" foods (sugar, anything "refined" or "processed") for their healthier counterparts. And the best part? If you follow that system, calories and portion size are much less important. Since this defies everything I thought I knew about how to lose weight, I decided to investigate how credible these claims really are. Here's what I found out.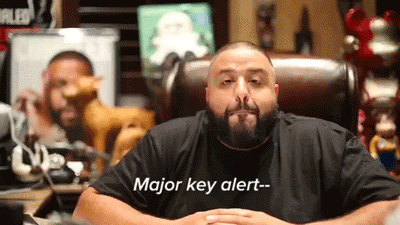 Diet Rules
For what it's worth, this study was fucking expensive ($8 million, to be exact). Over the course of a year, over 600 participants followed either a healthy low-carb or a healthy low-fat diet. Dietitians set these diets by advising participants on which foods to eat and which to avoid, as dietitians do. For example, the low-fat diet group was told to avoid "bad" low-fat foods (like soda, baked goods, or white rice, things that technically are low in fat but are also low in any real nutritional value). "Good" foods included brown rice, barley, steel-cut oats, lentils, and other foods that are devoid of happiness. The low-carb group was advised to eat foods like olive oil, salmon, avocado, and nut butters. (So like, if you combined the two diets you could form a decent meal.)
Notably, they gave no numeric limits on calories, carbs, or fat for any test group. They also didn't assign any kind of exercise requirements, beyond recommending they meet federal guidelines for physical activity. (The guidelines suggest a minimum of 2 hours and 30 minutes of "moderate-intensity" exercise per week, BTW. And no, running your mouth doesn't count as exercise. Then again, they also recommend daily "bone-strengthening" exercises for adolescents, so they lost a little credibility for me there.)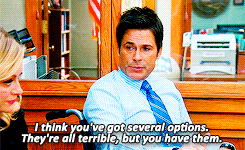 Diet Results
As with every study ever conducted, results were not 100% consistent. On average, low-carb participants lost around 13 pounds, while low-fat participants lost a little under 12. On average, they also found smaller waist sizes, lower body fat, and better blood sugar and blood pressure levels across the board. Participants who lost the most weight (50-60 pounds) also announced changes like eating less in front of the TV. (This seems both like a negative change and unnecessarily braggy to me, but whatever.) Finally, researchers checked to see whether genotypes or insulin resistance affected participants' results—they didn't.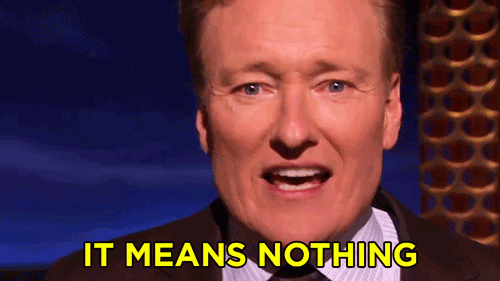 What This Means
Basically, these findings means we may have two major theories wrong when it comes to how to lose weight. First of all, the national obsession with calorie counting should maybe chill out, so tell that to your friend who won't STFU about MyFitnessPal. It also means counting grams of carbs or fat isn't essential to weight loss either, and that sound you heard in the distance might be the crumbling worldviews of keto dieters everywhere. The downside of these results is that you basically have no excuse not to diet, since you can no longer claim "being bad at math" as a legitimate reason to not watch what you're eating.
Second, these findings combat the notion of "genotype-specific diets." Earlier findings had suggested that individual metabolisms reacted differently to certain food groups, like carbs or fat. And in response, people were told to customize their diets to their metabolic properties. But this study tested for all genetic variants—and found no significant variation in results. One researcher even lamented this, saying "it would have been sweet" if a clinical test revealed how you should diet. (Follow up research was not done into what fraternity that researcher was in.) But no—according to this study, eating nutritious whole foods until satiated was the only consistent key to weight loss. In other words, you're not going to gain weight from eating an unlimited number of vegetables, but you can't just eat a million donuts because "my body wants donuts and I'm practicing intuitive eating."
Of course, there are many reasons to take these findings with a grain of salt.  While many participants lost weight, others gained it. And since the study is so recent, we don't know whether participants who did lose weight will keep it off. So, you shouldn't go full Whole 30 and dive into family-size portions just yet. But if these studies continue to be proven correct? You may finally be able to say goodbye to Googling nutrition info 800 times a day. If nothing else, your data plan will thank you.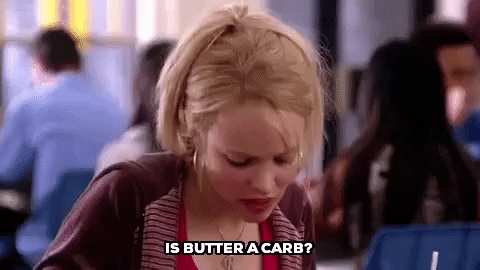 Dieting is a tricky area for betches, since it requires hard work and patience, two decidedly awful things. On the other hand, FaceTuning yourself 20 pounds thinner every time you post an Instagram is equally difficult. So in the interest of maintaining a #nofilter bod, maybe take a step away from the juice cleanses and fad diets. You made it through 2017; you can eat fewer things with nutrition labels that read like science fiction.
Images: rawpixel / Pexels; Giphy
Science Says Your Selfies Are Making You Psycho
A recent study has joined my mother in claiming that our generation is taking too many selfies. Published in the International Journal of Mental Health and Addiction, the study refers to compulsive selfie taking as "selfitis." This, of course, begs the question: can we call out of work due to selfitis?
How many selfies are too many selfies? Asking for a friend. Dr. Ramani Durvasula, a professor of psychology at California State University, says that, "a selfie addiction is when a person is almost obsessively taking selfies, multiple times a day, and posting that to whatever it might be – Snapchat, or Facebook, Instagram." Cool, so every Kardashian has selfitis. No surprise there. What are some other symptoms? Some major red flags are if more than half of your photos are selfies and you're constantly using filters — so the same rules for swiping on a guy's Tinder.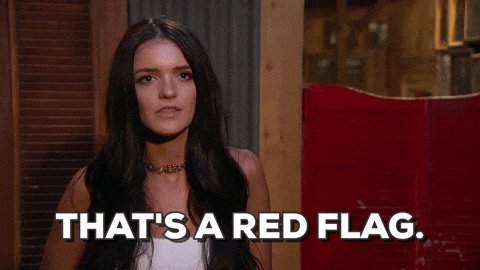 What's the harm in taking too many selfies? Selfies = likes = validation = need for more validation = selfies, and so on and so forth until one day you reach nirvana, no? According to these so-called studies, spending too much time taking selfies and posting them to social media can negatively affect your self-esteem, and even cause anxiety and depression. Well, this explains a lot…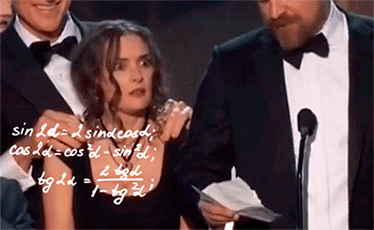 According to Dr. Durvasula, selfitis can be treated by putting down your phone and creating "selfie-free zones." Not to be a bitch, but a selfie-free zone sounds like a p. hostile environment to me. Dr. Durvasula also says that if you are concerned a friend might have selfitis, you can help by not liking their posts and validating them. Way harsh, Tai.
So, I guess if none of your selfies are getting enough likes, you can assume it's just because your friends are worried that you are unhealthily obsessed with your own face and have selfitis. Phew.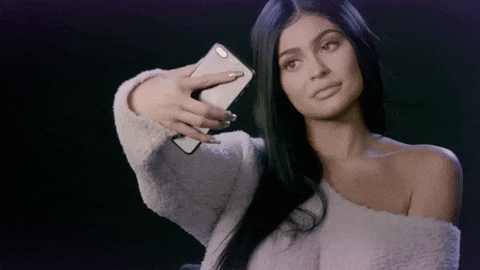 Heads up, you need to keep up with the news. It's not cute anymore. That's why we've created a 5x weekly newsletter called The 'Sup that will explain all the news of the week in a hilarious af way. Because if we weren't laughing, we'd be crying. Sign up for The 'Sup now!
Your Cellphone Might Literally Be Killing You
"You stay attached to your screen all day long and that thing will fry your brain cells." It's the modern day "You'll shoot your eye out, kid." Parents have been condemning cell phones since they gave you your first Motorola Razr and you ran up all the data by accidentally pressing the internet button and trying to cancel it by jamming END twenty times. And despite your biggest dramatic eye roll and subsequent text to your group chat that your mom is like soooo annoying, there's that small part of you that has always wondered, "Oh shit, can too much Tinder swiping actually give me cancer?" Betches and some scientists with actual credentials investigate.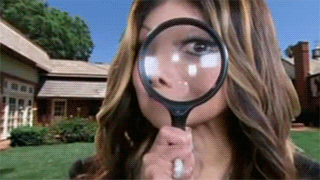 The California Department of Public Health has just released new guidelines for cell phone use, telling users how we can avoid harmful radiation from cell phones. These guidelines include:
· Keeping the phone away from the body
· Reducing cell phone use when the signal is weak
· Reducing the use of cell phones to stream audio or video, or to download or upload large files
· Keeping the phone away from the bed at night
· Removing headsets when not on a call
· Avoiding products that claim to block radio frequency energy (these products may actually increase your exposure)
Alright, first of all, no. No one is keeping my phone away from my body unless they are prying it from my cold, dead hands. The CDPH recommends keeping your phone out of your pocket and instead putting it in a purse, or not carrying it with you at all. Please refer to my last statement about my cold, dead hands. Also, a woman's tote/purse is a bottomless Mary Poppins pit and everyone knows that you'll never find your phone by the time it stops ringing if it's jumbled in with all of your receipts, chapstick, and weed other useless crap. Plus, in the case of a mugging, it's much easier to snatch a bag off a shoulder than reach into someone's skinny jeans ass-pocket. That's just street smarts. You're welcome.

Keeping the phone at arms length while you sleep is another long shot request. Unofficial cellular data reports that I am making up on the spot, find that phones are most active between the hours of "trying to fall asleep" and "laying in bed drunk texting your ex while you're 54 weeks deep in their new gf's Insta feed." Honestly, if you haven't smashed yourself in the face with your own phone while dropping it mid-text as you drift off to sleep, have you truly lived?

Don't start angry tweeting at Apple customer service for frying your insides just yet, because research isn't even conclusive, and the official position of the CDPH is that "the science is still evolving." So receiving an unsolicited dick pic won't give you cancer in the medical sense, but the sender could stand to have a quick MRI to check for brain damage. Speaking of, cellphone use is not only potentially attributed to the risk of brain tumors, but also to headaches, impaired memory, hearing, and sleep, and low sperm count. Fuckboys of the world, you've been warned. Text too many girls in one night, and you could be killing a whole squadron of little swimmers.
Bottom line is, you probs shouldn't have your cellphone constantly glued to your body where it can be fucking with your health. With children as young as 10 getting their first cell phones, we may very possibly see a whole bunch of health issues arise from prolonged exposure to radio frequency at such an early age, but until someone comes out with indisputable correlative evidence, I'm still gonna risk a teensy bit of cancer to keep my Snapchat stories on point.

Heads up, you need to keep up with the news. It's not cute anymore. That's why we've created a 5x weekly newsletter called The 'Sup that will explain all the news of the week in a hilarious af way. Because if we weren't laughing, we'd be crying. Sign up for The 'Sup now!