Rihanna Is Playing The Super Bowl Halftime Show—Here's Who Should Join Her
Life is good. This past week, Apple Music, the NFL, and Roc Nation officially announced Rihanna is playing the 2023 Super Bowl halftime show. Rihanna is an icon, and there is no one better to make a boring sports game exciting. Over the course of her career, RiRi has sold 250 million records worldwide and won nine Grammy awards, all while becoming the wealthiest female musician and second-best-selling female artist of all time. In addition to her music, the 34-year-old superstar is an entrepreneur and humanitarian with multiple beauty and fashion brands including Fenty Beauty and Savage x Fenty. The adored artist and business mogul has taken a hiatus from music, but we are thrilled to have her back. 
The Super Bowl halftime performance clocks in at around 15 minutes and is known to be demanding and exhausting. As a result, most headliners bring out friends, idols, and collaborators as cameos throughout the show. In anticipation of the big performance (and the silly little game that goes alongside it), here are a few artists and celebs we'd love for Rihanna to bring out as her guest performers. While we still have to suffer through a full football season until then, stay tuned for the Super Bowl on February 12 to see which, if any, of these special guests actually appear. 
A$AP Rocky
This is a pretty easy prediction to start with. RiRi and Rocky began dating in 2020 after upgrading their friendship into something a bit more, and they welcomed their first child together earlier this year. The couple has been going strong, with a source noting that A$AP has been "so supportive of her in helping her to make the decision" to perform at the Super Bowl. Given this, it wouldn't come as much of a surprise if the rapper joined Rihanna on stage to perform her songs or his own music. If A$AP Rocky does appear at the Super Bowl, though, I hope he brings their newborn son with him too. Maybe it's a dangerous idea, but it would still be absolutely adorable. 
Jay-Z
Jay-Z was one of the first people to discover Rihanna's talent, so it wouldn't be shocking if he joined her on stage at the Super Bowl to celebrate one of the biggest moments in her career. After signing her to his record label Def Jam in 2005, the influential rapper has maintained a strong friendship and mentorship with Rihanna to this day. Jay-Z's entertainment agency Roc Nation is in partnership with the NFL to produce the Super Bowl, so obviously he's thrilled with the choice. In a press release following the Super Bowl announcement, Jay-Z said "Rihanna is a generational talent, a woman of humble beginnings who has surpassed expectations at every turn. A person born on the small island of Barbados who became one of the most prominent artists ever. Self-made in business and entertainment." These two artists have collaborated on several hit songs, so it would be amazing to see "Umbrella" or "Run This Town" included in the show.
Adele
Adele at the Super Bowl. Enough said. The British singer and Rihanna are known to be friends, so this could actually be a reality. In 2018, Adele raved about Rihanna when she wrote Rihanna's TIME 100 profile. When describing Rihanna in the article, Adele called her "the most gracious, loyal and funny goofball of an icon". Adele herself turned down the Super Bowl halftime show in 2017, but she never said that she wouldn't make an appearance during another performer's set. Like, just imagine a "Take A Bow" and "Easy On Me" mashup during the big game?? It would be a dream come true. 
Drake
Rihanna and Drake have had a long history together. From romance rumors to numerous chart-topping songs, they have been through it all since 2005, when Drake first appeared as an extra in Rihanna's "Pon de Replay" music video. Over the past 17 years, they've been spotted kissing, getting (and covering up) matching tattoos, and professing their love for one another on the public stage. Their tumultuous relationship has been accompanied by a Grammy performance, numerous awards, and collaborations including "Work", "What's My Name?", and "Take Care". Given that Rihanna is definitely not single now, a Drake appearance might not be in the cards… but what if it was?
Lisa Rinna
A little-known fact about Rihanna is that she is obsessed with the Real Housewives franchise. She's expressed support for Beverly Hills, New York, Potomac, and Salt Lake City cast members including Heather Gay, Erika Jayne, Karen Huger, and Kathy Hilton. Given her love for the Bravo universe, she simply must bring a Housewife out at the Super Bowl, and there is no one better than Lisa Rinna. The RHOBH star once posted a video of her dancing to Rih's song "S&M" after Rihanna sent her a set of Savage x Fenty black lingerie, plus Rinna is known for her dance moves, so there is no one else more qualified to provide some backup moves during a halftime cameo.
Nicki Minaj
It's time for Rihanna's Navy and Nicki's Barbz to assemble! Both of these fan bases have a lot of passion and power, so it's time to put it to work to get Nicki on stage at the Super Bowl, ten years after her first appearance during Madonna's performance. Rihanna and Nicki have a history of friendship, as evidenced by their Instagram posts when reuniting after pandemic lockdowns. Their friendship, in addition to their collaboration on the song "Fly", makes Nicki one of the more realistic speculations for a halftime show cameo. Fingers crossed it actually happens.
The Cast of Ocean's 8
We would be remiss to discuss Rihanna without mentioning her role in the iconic film Ocean's 8. She starred as hacker Nine Ball in the 2018 spin-off of the Ocean's trilogy, about a diamond heist at the Met Gala. The film was great, but the cast was even better. It would be absolutely epic if she brought out her costars Anne Hathaway, Sandra Bullock, Cate Blanchett, Sarah Paulson, Helena Bonham Carter, Mindy Kaling, and Awkwafina for a Super Bowl reunion dance party.
Image: Courtesy of Getty Images
20 Black-Owned Beauty Brands You Can Support Right Now
In addition to reading books on racism, listening to podcasts on the history of white supremacy, following Black activists and educators, and holding those close to us accountable, one of the ways we can support Black people right now is by buying from Black-owned businesses. I've chosen 20 (of the many) incredible Black-owned beauty brands to purchase from that create amazing products for people of all skin tones. Your next makeup haul might just be sooner than you think.
1. Beauty Bakerie
If you haven't heard of Beauty Bakerie, you're missing out. This fun, creative brand has a food theme, and all products are vegan and cruelty-free. Founded by Cashmere Nicole, this brand is built off of strength. A young mom, breast cancer survivor, and entrepreneur, Nicole is your modern day superwoman. Personally, I'm a big fan of the Flour Setting Powder. The packaging is cute AF, and the product works wonders for setting your face and keeping it in place all day.
2. Juvia's Place
I personally was introduced to Juvia's Place from YouTube tutorials, and was instantly blown away by the colors in their eyeshadow palettes. It was created by Chichi Eburu to pay homage to the birthplace of beauty, Africa, and celebrate the rulers and queens whose techniques are still used today in makeup. It's no surprise that Juvia's Place is famous for their rich and vibrant palettes, perfect for any occasion. Patchy shadows are the enemy, but despite the bright colors, Juvia's Place has you covered for a smooth, flawless application.
3. Mented Cosmetics
Mented Cosmetics was founded with one goal in mind: find the perfect nude lip. Founders KJ Miller and Amanda E. Johnson came up with the idea over a glass of pinot (iconic), and have since produced makeup that actually works for women of every skin tone. That being said, the must-have product here is of course, the semi-matte nude lipsticks, which come in nine shades.
4. Fenty Beauty
Fenty Beauty needs no introduction, created by living icon Rihanna. I feel like I could write a short essay here about how every single thing Rihanna touches turns to gold, but if you don't already know that by now, I can't help you. Fenty Beauty made waves when they launched with 40 foundation shades, setting the new standard for the makeup industry (which was, quite honestly, long overdue) and encouraged brands to be more inclusive. My personal favorite is the Pro Filt'r Soft Matte Longwear Foundation, and given the 3,300 five-star reviews, I'd say I'm not alone.
5. Coloured Raine
Coloured Raine was founded with the promise of a line that encouraged self-expression and diversity, and included shades specifically made for people of color. Founder Loraine R. Dowdy left the financial industry to pursue her passion, and as beauty lovers know, it sure paid off. Whether you like to go bold and or subtle, the eyeshadow singles are must-haves, giving you the option to build your own color story without having to purchase a full-sized palette.
6. Pat McGrath
Pat McGrath's namesake brand is one of the most famous in the industry, with good reason. She's been said to be the most influential makeup artist in the world, and her products follow suit. If you haven't tried a Pat McGrath lipstick, you ARE missing out. I can say with confidence I've never had a lipstick work as well as the MatteTrance™ line, and as someone who probably owns 200+ lipsticks, that is saying a lot. It operates almost like a liquid lip, in the sense that it allows for all day wear and no budging, but sits on the lip more comfortably, avoiding the dry feeling that liquid lips often cause. If you aren't sure about color, the Mini Lipstick Trios give you the chance to test out the brand and retail for only $25.
7. Range Beauty
Range Beauty is "clean beauty for the forgotten shades" and right off the bat I can tell you that this message is simple yet powerful. The beauty industry has come a long way, but we still see a lack of makeup for people of color, and founder Alicia Scott decided to take matters into her own hands. From the "fairest of fair to the deepest of deep", Range Beauty is known for their foundations, formulated with sensitive skin in mind. While makeup so often causes more irritation, these foundations have antibacterial properties to treat and prevent eczema and acne, control oil, soothe the skin, and prevent clogged pores. Consider this your skin care-friendly must-have foundation.
8. Nyakio™ Beauty
Nyakio Beauty is a clean and green skin care line, allowing you to never question your ingredients. Founded by Nyakio Grieco, who started her skin care business using lessons from her Kenyan family, Nyakio Beauty is best known for their Sweet Almond Cleansing Balm, which literally melts away all your troubles (and dirt, and impurities, and all of the other gross things that linger on our skin). The balm-to-oil texture feels like a spa experience in the comfort of your home.
9. Base Butter
I can't even explain why, but something about the word "butter" in products and brand names gets me every time. Lip butter, face butter, body butter? Give me all the butter. I love seeing women come together to succeed, and that is exactly what Base Butter founders She'Neil Johnson and Nicolette Graves have done. With the mission to help women feel more comfortable in their skin (and literally make their skin feel more comfortable), Base Butter has products like the Aloe vera Face Jelly that revitalize and rejuvenate your skin. A healthy balance of aloe to protect the skin, evening primrose to boost elasticity, and lavender and tee tree to calm and disinfect, this moisturizer is one that keeps me coming back for more.
10. Epara Skincare
Luxury skin care that uses African botanicals? Yes please. Founded by Ozohu Adoh, Epara Skincare is a "brand born out of a need to provide luxury skin care products to women with dark skin tones." Adoh, who received her MBA from Oxford University, made the decision to develop her own products after seeing a lack of products that could treat her own skin concerns. The Intense Hydrating Mask in particular is nourishing and creamy; the mask softens, cleanses and purifies the skin, leaving it hydrated, bright, and even in tone.
11. Hyper Skin
Goodbye dark spots, hello Hyper Skin! Founder Desiree Verdejo conceptualized Hyper Skin after dealing with aggressive breakouts during pregnancy. The brand launched with the popular Hyper Clean Vitamin C Serum, working to smooth fine lines and rough texture, and dramatically clear dark spots from hyper-pigmentation.
12. skin BUTTR
Hello I'm back for more butter brands. skin BUTTR, founded by my ANTM idol Tatiana Elizabeth Price (!!!), is made of natural body and skin care products. The body line consists of whipped shea-based body butters and scrubs, and the skincare line is an all-natural, step-by-step hydrating system. The scrubs and body butters are equally amazing, but if you're stuck inside and dry at the moment, the Cocoa Vanilla will hydrate your life and leave your skin glowing. You'll also smell delicious. You're welcome in advance.
13. Kaike
You had me at marshmallow. Kaike (pronounced like cake!) was founded by Keli Smith with a belief in celebrating your skin. Kaike is plant-based and made up of multi-purpose products for a more practical skin care routine. With yummy products like Frosting, you can moisturize your body and hair simultaneously. Plus, it literally smells like frosting, so you'll smell amazing.
14. The Honey Pot Company
Designed for ~ down there ~, The Honey Pot Company is plant-based feminine care. They are the first complete feminine care system powered by herbs, and for that, we are thankful. The Honey Pot Company was founded by Bea Dixon, who is open with the fact that she made her own line simply because she was suffering and couldn't find vaginal relief. The line varies from organic tampons to feminine wipes.
15. Briogeo
Briogeo. Where do I even begin? I so genuinely love this brand. Literally every single product is great, and my bathroom cabinets are flooding with favorites from the line. Founded by Nancy Twine, who casually formulated her first product at age five (yes, literally), Briogeo is my favorite clean hair brand on the market. It's actually hard for me to select a favorite product (I'm being dramatic, but idc), but having naturally curly hair, I always opt for the Curl Charisma line, which helps tame my lion's mane every morning.
16. GIRL+HAIR
GIRL+HAIR is dermatologist-designed, founded by Dr. Camille H-Verovic. Targeting growth, itch relief, and odor relief, this line was designed for the hair and scalp. You'll absolutely want to get your hands on their newest product, Curl Cloud, a hydrating pimento and castor oil hair mask. Heavenly.
17. TGIN
If you haven't noticed yet, I am a sucker for brand names, and TGIN may be in first place: Thank God It's Natural. As someone who generally tries to keep my products clean, this name tells me off the bat we are good to go—love that. On top of running a successful business, founder Chris-Tia Donaldson is a successful author. Her book Thank God I'm Natural: The Ultimate Guide to Caring for Natural Hair is a #1 Amazon bestseller—yes, big deal! TGIN has a full rose water line that includes leave-in conditioners, hair masks, and styling products, all to enhance your hair's natural beauty.
18. Miss Jessie's
Miss Jessie's was founded by sisters Miko and Titi Branch who wanted to give curly haired women a reason to look forward to trying new products. Too often, brands miss the mark when advertising the "perfect" hair, showing straight, thick, shiny hair that's not the most inclusive. The line was inspired by their grandmother, Miss Jessie Mae Branch. When they were children, Miss Jessie would create all sorts of formulas at her kitchen table to help tame and style her granddaughter's beautiful curly hair. Some winners include the Curly Buttercreme (which hydrates hair) and Curly Pudding (which relaxes natural curls).
19. SheaMoisture
Sheamoisture was founded on the belief that the best in personal care and beauty should not belong to the few, and their accessibility comes compromise-free. Built off the legacy of his grandmother, Sofi Tucker, Richelieu Dennis has created a line of natural, sustainably produced products. Their creamy, dreamy leave-in conditioner provides relief, and is a must for anyone who regularly destroys their hair with heat and color.
20. Camille Rose
And for the grand finale, Camille Rose. Founded by Janell Stephens, who has been an iconic trendsetter within the beauty space, Camille Rose was too built on the foundation of inclusivity. Their "about me" section reads: "We seek to share the purest and warmest joy, happiness, trust and gratitude to each and every person who experiences our products," and if that doesn't make you a customer, IDK what will. With products to cleanse, define, and bring life to your hair, Camille Rose embraces the natural gift of curls. I recommend the Aloe Whipped Butter Gel (butter again!), crafted to provide moisture and light styling hold.
These 20 lines are in good company with 100s of other Black-owned brands, and I encourage you to purchase, support, and comment more brands below! Check out this Instagram post that highlights Black-owned brands that are also cruelty-free.
Images: SofikoS / Shutterstock; Beauty Bakerie, Juvia's Place, Mented Cosmetics, Fenty Beauty, Coloured Raine, Pat McGrath, Range Beauty, Nyakio Beauty, Base Butter, Epara Skincare, Hyper Skin, skin BUTTR, Kaike, The Honey Pot Company, Briogeo, GIRL+HAIR, TGIN, Miss Jessie's, SheaMoisture, Camille Rose / Instagram
All The Famous Women You Forgot Leo DiCaprio Dated
Today marks Leo DiCaprio's 45th birthday, and it's only right that we celebrate such a Hollywood icon. Leo's given us so many amazing performances over the course of his career, and for that I am thankful. But when it comes to his dating life, things have been a little bumpier, and Leo has never really settled down. Leo has a type, and that type is basically just "young and hot."
These days, Leo is in a relationship with 22-year-old model and actress Camila Morrone, whom he started dating last year. I'm honestly impressed they've made it this far, but Camila is just the latest in a long line of young, hot women that Leo has huge out with. Let's take a look back at some of the Leo DiCaprio exes you may have forgotten about, and some that I really just want to bring up again.
Rihanna

Okay, so most of you probably remember this, but it will never not be wild to me. Back in early 2015, Rih and Leo were spotted together numerous times over the course of a few months, starting with New Years in St. Bart's. Naturally, everyone assumed that something was going on, but there was never solid confirmation that they were in a relationship. Personally, I feel like Rihanna would've hooked up with Leo just for the story, and I really support that.
Blake Lively

I truly, truly forgot that this happened. At this point, it's bizarre to imagine a time when Blake Lively and Ryan Reynolds weren't a package deal, but we all had to start somewhere. And for Blake Lively, that meant a five-month relationship with Leo in 2011, when she was just 24. Their relationship obviously didn't last that long, but some weird info leaked about their habits. Reportedly, Blake traveled with a doll and sent Leo pictures of it at all the places she went, which is…cute? Nope, I tried, but it's weird.
Bar Refaeli

Israeli model Bar Refaeli is probably the longest relationship Leo has had. They dated from 2005 to 2010, when she turned 25 and officially became too old for him. Sad, but true. They were quite serious, and one time Leo met the Israeli Prime Minister while visiting her in her home country. Since dating Leo, Bar has done pretty well for herself, investing in a bunch of Israeli businesses that have given her a net worth of $20 million. Good for her.
Gisele Bündchen

Ah yes, a true early 2000s power couple. Like Bar Refaeli, Gisele dated Leo for around five years, from 1999 to 2004. Despite Leo being notoriously private with his relationships, he even took Gisele to the Oscars one year, so you know it was serious. In 2018, Gisele finally opened up about the relationship, saying that she started suffering from panic attacks near the end, and needed to change her lifestyle of heavy drinking and smoking cigarettes. Obviously, she ended up with Tom Brady, and I feel like she's probably okay with that decision.
Naomi Campbell

We don't really know any details of this, but it's widely reported that Naomi and Leo had a "fling" in 1995. You know this was a super long time ago, because Naomi is actually four years OLDER than Leo. He might've been into her back then, but she's literally 25 years too old for him now. Sad for him, because she's still stunning.
Amber Valletta

Amber Valletta is a super famous model, or you might know her as the sister of Scheana's ex Rob from Vanderpump Rules. Either way, Leo and Amber were only together for a brief time, but the story is…a lot. Apparently, Leo saw a picture of Amber in a magazine in 1998, and had his people track her down for him. And then they hooked up. Sounds really romantic!
Demi Moore

Demi and Leo dated for a hot minute back in 1997, and she was older than him, too. This isn't really surprising to me for some reason, but I definitely didn't know that it happened. Demi would then go on to marry another younger guy, Ashton Kutcher, but Leo wouldn't really do the older woman thing for much longer.
Leo DiCaprio has had many more exes over the years, but most of them are models who are basically only famous because they dated Leo. It's truly been a wild ride. Happy birthday, Leo!
Images: Getty Images; Giphy (6); Tenor
Why Rihanna, Kim K and More Are Begging Texas Not to Kill This Man
Another day, another American true crime story. And this one has all of the (sadly) classic tropes: a seemingly innocent black man, a dirty, seemingly guilty white cop, more dirty cops, and a f*ckton of injustices. America!
The case I'm talking about is that of Rodney Reed, a 51-year-old man who was convicted of raping and strangling Stacey Stites in Texas on April 23, 1996. Twenty-three years later, celebrities like Rihanna, Kim K, Meek Mill, and Oprah are urging Texas Governor Greg Abbott to stop the execution of Reed, which is scheduled to take place on November 20th. Lawmakers from both sides of the aisle have also urged the state to reconsider the case. There is an online petition, which already has over 2 million signatures, that advocates for Reed's innocence, based on the fact that there are "mountains" of evidence that exonerate him and implicate another man. So, what is this evidence and why has it yet to be seen in court? LET'S GET INTO IT, SHALL WE?
One Click!!! SIGN this petition if you don't believe the Government should kill an innocent man!!! @GovAbbott https://t.co/L3xrvn7MJO

— Rihanna (@rihanna) November 4, 2019
Texas is scheduled to execute #RodneyReed on 11/20.
We must act now & fight for justice.

According to the @NAACP, Black people make up 13% of the population, yet make up 42% of death row & 35% of the executions.#FreeRodneyReed and sign the petition @ https://t.co/fZWsFQ2mfU! pic.twitter.com/cPdKtcb4EE

— A N G E L A | R Y E (@angela_rye) November 4, 2019
There is an innocent man on death row with mere days before his execution. Please take time out to sign this petition to tell @GovAbbott #FreeRodneyReed https://t.co/u9jfiSFwQh

— Questlove from @SongsThatShook Oct 13th @AMC_tv (@questlove) November 4, 2019
I've spent my entire morning reading about this case and yelling at my laptop in-between aggressive sips of my scalding hot tea, so I am what one could call an "expert" at this point. Anyway, let's start at the beginning. The case is broken down in an interview between Amy Goodman of  Democracy Now and  Bryce Benjet, a senior attorney at the Innocence Project, and Rodney Reed's brother and sister-in-law (highly recommend checking out if you're looking for something to take over your entire day).
Here is a quick rundown of the basics: Stacey Stites was found murdered on the afternoon of April 23, 1996. At the time, she was engaged to Jimmy Fennell, a white man who was a cop at the time. He claimed that Stacey must have been murdered after leaving for work in the morning, around 3:00 am. DNA evidence found the semen of Rodney Reed, a black man, on Stites, which at the time was taken as evidence that he had raped her.
However, Reed has always maintained that he and Stites were engaged in a consensual affair, and his semen was from the day before. Others have verified this affair, even those who were close to Stites, but they were not called as witnesses in court (um, k).
It's important to note that this was 23 years ago, when DNA evidence wasn't fully understood or at the advanced level it is today, but more on that later. At first, Stites' fiancé was the primary suspect. He failed more than one polygraph test and eventually invoked his Fifth Amendment right to avoid self-incrimination so he wouldn't have to keep answering questions. You know, typical innocent people stuff. And again, he was a cop.
Once the DNA test revealed that Rodney Reed's semen was found on Stites, he became the main suspect. His trial was rushed and his defense was unprepared — his family couldn't afford to keep their original attorney and were left with others who simply were not ready for such a case. Rodney Reed was found guilty and sentenced to death. He's been on death row ever since.
Reed has maintained his innocence, and now there is evidence that could prove it. First off, the DNA that was presented to incriminate him is no longer applicable, because the science has advanced and no longer supports the original theory.  According to Bryce Benjet, who is currently working on the case for The Innocence Project, the forensic pathologist, Roberto Bayardo, who did the autopsy, told the jury that this small amount of sperm could not have been there for more than 20 hours — 24 hours after they were found, which would put Rodney at the crime scene.
However, forensics now say that that number is 72. Roberto Bayardo has  retracted his entire testimony and said that the evidence does, in fact, suggest that there was consensual sex between Rodney and Stacey the day before, which is exactly what Rodney has said all along.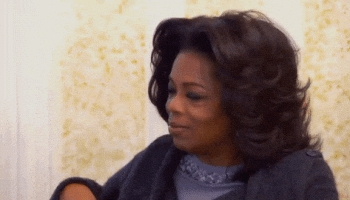 And that's not all. A belt was found at the crime site, which was ripped in half and assumed to be the murder weapon. Back when the crime took place, forensics were not yet able to test murder weapons for DNA. Now they can. And yet, this weapon has not been tested. BUT WHY.
Well, like we said, Jimmy Fennell was a local policeman, and IDK if you've heard, but cops are known to protect their own. It can't be said officially, but if there is a way to test a murder weapon for DNA evidence, and the black man on death row is begging the courts to allow it, but they are refusing, and the other suspect is a white ex-cop…yeah, you do the math. I'm no Olivia Benson, but seems like the police force doesn't want the weapon to be tested because they're not certain their fellow cop's DNA won't be on it.
So who exactly is this Jimmy Fennell guy? SO FUNNY YOU SHOULD ASK:  He's a former cop who, after this case closed, ended up in prison for kidnapping and raping a woman.
OH, INTERESTING.
And, while he was in jail, he allegedly confessed to a fellow inmate that he killed Stacey Stites. And according to Reed's attorneys, they have a sworn affidavit from this inmate that they would also like to enter into evidence. OH, OKAY. Did you think that was all? Nah. Apparently, Fennell was a raging racist (shocker) who had threatened to kill Stacey Stites before the murder occurred. In a short documentary film called A Plea for Justice (Yoooo, Netlfix, u up?) Alicia Slater, a friend and former coworker of Stacey Stites, claims that when she asked Stacey if she was excited to get married to Jimmy Fennell, she said "not really" and told her about an affair she was having with a black man, ANDDDDD expressed fear over what Fennell would do if he ever found out about said affair.

There are even more bonkers details about this case that clearly point to Fennell as the murderer, like a history of violence that came up in the case that landed him in jail, alleged witness intimidation by the local police force, inconsistency in Fennell's alibi, as well as proof that his timeline doesn't add up, cops in the original case who were later found to be dirty cops and convicted of further crimes, and more. But I simply do not have the word count for it all.
This sure seems like "reasonable doubt" to us, which should demand another trial and at the very least, take a man for whom there is even an ounce of doubt is guilty of murder off death row.
I'm waiting on the Netflix doc for this one, but in the meantime, you can sign the petition to stop Rodney Reed's execution, which is, again, scheduled for November 20th, 2019 (that's like, so soon) here.
Oh, also it was an all-white jury that convicted Rodney Reed, okay byeeeeeeee!
Images:  CBS (1), Twitter (1), Giphy (2)
4 Brands We're Applauding For Not Retouching Their Ads
Because I am supremely lazy, get department store-induced migraines, and am under the age of 35, most of my shopping takes place online. I'm currently in hot pursuit of a wedding guest dress that says, "This is a fancy designer, but it was on sale" so I headed to the one place for this kind of lewk, Revolve, and let me just say, I'm disappointed. Either they have an incredible model scouter that has somehow managed to find all alien-women crossovers who have four-foot long legs and normal-sized torsos, or the brand's photo team retouches the sh*t out of the models' bodies. I'm no Photoshop expert, so the fact that even I noticed something was wrong is a serious problem. From a consumer standpoint, I am not tempted to buy a dress that, according to the photo online, will only flatter someone who does not have a ribcage.
I absolutely stan brands that are proud to show their clothes, makeup, accessories, etc. on models who look like real people. Beyond just showing size diversity, I love a brand that chooses to not erase stuff like scars, freckles, cellulite and a bunch of other sh*t photo editors consider unsightly in a picture. Clap once if you're more down to buy something if it's shown on a model who looks like you…but, like, really pretty because they're still models. Since major beauty and fashion brands don't do this often enough, I want to commend a few who don't retouch their models to the point where they are unrecognizable.
Fenty
This list is in no particular order, except for this first item because Rihanna is obviously the most amazing fashion designer/beauty guru/musical genius/God that ever walked the Earth and deserves to be first in everything. Riri showcases overwhelmingly diverse gorgeousness from Paloma Elsesser to Camila Costa to Slick Woods. I mean, all I can say is hell f*cking yes! I already knew Ri is a boss who does whatever the f*ck she wants, but what made me feel like this article needed to be written was an ad for her jewelry featuring a very untouched Aweng Chuol. The South Sudanese model is the definition of glowing. Like, what highlighter is she using? She has a few subtle facial scars, but so does everyone! I have one from the chicken pox under one of my eyes and, guess what, no one cares. Scars aren't offensive and shouldn't be edited out of anything—especially a beauty shot, which is a term I learned from ANTM. Thank you, Tyra. At the end of the day, Rihanna has the right idea here: she designs her makeup, jewelry, and clothing lines for all women to wear and feel hot in. We applaud you, Rihanna!
Dove
I obviously couldn't write an article about brands that celebrate real people without mentioning the OG. Dove boarded the body positive train way back in 2004, you guys. "As a beauty brand, Dove has always celebrated real women and their beauty. We believe the Mark will help women identify reality in what can be a confusing, digital world and relieve some of the pressure to look a certain way," Amy Stepanian, Dove's Marketing Director said of the brand's No Digital Distortion Mark campaign. It'd be cool if there was no need for a campaign like this, but we live in a superficial world run by superficial people, so we'll have to take what we can get for now. To me, Dove is the epitome of realness and, although their ads can be a little aggressive with shoving their agenda down our eye sockets every chance they get, I love what the brand stands for. They're like the opposite of Abercrombie's former CEO, who didn't believe that larger people are capable of being the "cool kids." Gag. Correct me if I'm wrong, but any full-grown adult using the phrase "cool kids" in complete seriousness is still bitter about not being invited to parties in high school. Anyway, cheers to Dove for not being like this. Now everyone go buy some soap!
Aerie
TBH I haven't stepped foot in American Eagle since 2007, but I have ordered a few Aerie bathing suits and pajama bottoms online. The only reason I did such a thing was because I could get a sense of how the pieces fit because they are shown on everyday body types. The only evidence of Photoshop may be adding a cloud or two to their beach pics, but it looks like the models bodies are left intact. The fact that there's like a bikini body ideal out there in the first place is gross, and brands like Aerie are thankfully shutting it down. Like, want a bikini body? Put on a bikini. Boom, done.
Aerie has been promoting body positivity sans photo editing for a while now—since 2014, actually. Yes, their creative teams edit the photos to give them a more editorial look, but they generally leave the models alone. When the brand first stopped editing women's bodies five years ago, Aerie's sales skyrocketed almost 30%. Wait, so you're saying clothing that real women buy sells better when shown on real women? Color me shooketh! Well done, Aerie. We need more brands like this to show us the way when it comes to knowing your audience.
ASOS
As far as I'm concerned, ASOS can literally do no wrong at this point. I liked the brand before I learned about their editing policy, and now I am addicted. They stopped airbrushing back in 2017 with its ASOS Face + Body launch, which was a rebranding done right, if you ask me. In fact, if you're a big ASOS fan, you know that they reject the word "beauty" because it's too subjective and broad. Check out their IG for a refreshing celebration of their values, which we all need to adopt. I'm sure some of y'all are wondering why I chose the pic I did to represent the absence of Photoshop, as this model clearly never had an awkward phase and it shows. The reason I chose it because she's clearly stunning and has gorgeous skin, but you can see her pores! Unlike most severe closeups beauty brands use to highlight whatever overpriced cream they're trying to sell by trying to convince us that it erases pores, ASOS left this girl's pores alone. And guess what? She's still really f*cking pretty and I would gladly trade skin with her. Regardless of if you buy a beauty product or not, you should be happy to have the skin you're in—even though it has pores. Everyone has them, people. Literally everyone. If you see someone who doesn't have them, get them help ASAP because something is wrong. 
Images: Matthew T Rader / Unsplash; asos_faceandbody, aerie, dove, awengchuol / Instagram
Who Is Rihanna's Boyfriend? What We Know About Her Saudi Billionaire
Rihanna is a total badass, and it seems like men have always had a tough time keeping up with her. Of course, there was her nightmare situation with Chris Brown, who somehow still isn't canceled a decade later. Since then, Rih has spent time with rappers and athletes, but for the past couple years, she's been focused on a billionaire businessman. Honestly, that's the type of energy I need in my life. She's officially the world's richest female musician, and she has a man with money to match. Who is Rihanna's boyfriend, and how long have they been a thing? Here's what we know.
To start, his name is Hassan Jameel, and did I mention he's a billionaire? He's from Saudi Arabia, where his family owns Abdul Latif Jameel, one of the largest multi-faceted companies in the country. The company is active in over 30 countries, and their biggest thing is owning the distribution rights to Toyota cars in like, most of the Arab world. Casual. The company was founded by Hassan's grandfather, and he currently serves as the Deputy President and Vice Chairman of Saudi Arabia operations. Sound a little entry level, but I guess he's doing okay.
Now that we've addressed the "who is Rihanna's boyfriend" issue, let's get to the "WHEN DID THIS BECOME A THING???" issue. If you're a close follower of Rihanna's personal life, you've probably known about Hassan for a while, because he and Bad Gal have actually been together since 2017. The first time they were ever seen together was New Year's Eve in 2016, shortly after Drake had professed his love for Rihanna in one of the cringiest moments ever captured on video.

In April 2017 they were seen together in Tokyo, but at this point Hassan was still a mystery man. Tokyo makes perfect sense, because Hassan went to college there and speaks fluent Japanese, due to his family's business with Toyota. (If you fell asleep all those times your dad was talking about cars, Toyota is a Japanese company.) That summer, Rihanna's dad told a tabloid that she had recently told him about her new boyfriend, and that "he's going to have to buckle up." Idk why Rihanna's dad is out here talking to tabloids about his daughter, but I'm here for the dramz.
Things seemed good for the next year or so, until an apparent split last June. According to a source, they were good together, but Rihanna "gets tired of men sometimes." Girl, SAME.
Live footage of Rihanna/me being tired of men:

But in another move that seems like something I would do (have done), Rihanna got back with Hassan the next month. Since then, they've been going strong, and right now they're on vacation together in Italy. Rihanna has been spending most of her time in Europe recently, and I have a feeling it's for both business and personal reasons. She told T Magazine that she moved to London earlier this year, which makes sense for her Paris-based fashion brand, but also because Hassan spends a lot of time there.
I don't know how serious they are, but I'm all of a sudden very into this relationship. In approximately 30 minutes, I've gone from "lol who is Rihanna's boyfriend" to wondering how soon they're going to get married. If Rihanna's not giving us a new album, I would settle for some stunning wedding photos. It's been approximately 12 hours since Bradley Cooper and Irina Shayk broke up, but this relationship is already clearing my skin and giving me hope for the future.
Congrats to Rihanna on bagging a billionaire, but bigger congrats to Hassan Jameel on bagging f*cking Rihanna. Meanwhile, I'll let you know if my latest app guy ever decides to message me back. It's not looking great over here!
Images: Shutterstock; fentyxjameel, gheir / Instagram; Giphy (2)
Everything You Need To Know About Fenty, Rihanna's New Fashion Brand
Earlier this month, LVMH announced the "fast approaching launch" of Fenty, a new luxury fashion brand developed by none other than Rihanna. If you're not familiar, LVMH (which stands for Louis Vuitton – Moët Hennessy) is a luxury conglomerate that owns dozens of world-famous high-end brands, including Christian Dior, Fendi, and Sephora. Basically, they're the cream of the crop in the luxury world, and they're giving Rihanna her own luxury fashion label.
This is a huge deal for a few reasons. LVMH hasn't started a new brand from scratch since 1987, and Rihanna is both the first woman to start a new LVMH brand AND the first woman of color to ever run an LVMH brand. They're placing a lot of trust in Rihanna to make Fenty a success, and her track record suggests that she definitely will. Fenty is scheduled to have its official launch in Paris on Wednesday, so here are some of the biggest questions that we still have about Rihanna's new brand.
What Exactly Are We Getting?
LVMH has promised that Fenty Maison will be creating ready-to-wear clothing, as well as accessories including shoes, sunglasses, and jewelry. In one of the photos from Rihanna's New York Times Magazine photoshoot, we get a good look at some sunglasses that are definitely too cool for me, but I still want to know more. Is it only women's for now, or will the line have men's or unisex pieces? Will the first launch be just a few styles of each item, or a complete collection with lots to choose from? And speaking of accessories, will there be handbags?
How Expensive Will It Be?
For me, the price point of Fenty is the biggest question that remains to be answered. LVMH is mainly a luxury goods conglomerate, but their brands range wildly in price, from mid-level price point designers like Marc Jacobs and Kenzo, to the top of the top like Givenchy, Dior, and Céline. LVMH specifically announced Fenty as a "luxury Maison," so I'm expecting it to be a lot pricier than Rihanna's past collabs with brands like Puma and River Island, but it remains to be seen just how luxe the prices will be. Should I be eating ramen noodles for two meals a day to afford this sh*t, or just one? Rihanna, I really desperately need to know this information.
How Much Is Rihanna Actually Doing?
Rihanna is obviously an incredibly talented creative/visionary, but we don't really know about her skills and experience as a fashion designer. According to LVMH, the brand is "developed" by Rihanna, which is a much different word that "designed." According to LVMH CEO Bernard Arnault, "Everybody knows Rihanna as a wonderful singer, but through our partnership at Fenty Beauty, I discovered a true entrepreneur, a real CEO and a terrific leader. She naturally finds her full place within LVMH." These are very kind words, but Rihanna is definitely more on the business side of things here.
According to reports, Rihanna is investing around 30 million Euros worth of resources in the project for a 49.99% ownership stake, while LVMH is matching that with 30 million actual Euros for the other half of the ownership. By "resources," I mean Rihanna is giving the brand her image, her time, and exposure to her 70 million Instagram followers. Seems like a fair trade to me.
Will It Be Readily Available?
For all of us dedicated Rihanna fans out there, this is another burning question. Will Fenty be widely available in stores and online, or will it be like Kanye West's Yeezy collections, where people are fighting each other to get their hands on overpriced sneakers? If Fenty is being run like another traditional luxury brand, it seems like the collections should be available at luxury department stores like Saks and Bloomingdale's, but it doesn't look like there's been any official word about this yet. Basically, when and where do I have to camp out to get my hands on the clothes?
What Will The Size Range Be Like?
In her recent projects, Rihanna has been all about representation. First, with her Fenty Beauty line, she revolutionized diversity requirements for her products, with a minimum of 40 foundation shades. She kept this positive momentum going with her Savage x Fenty lingerie collaboration, which contains sizes up to 3XL, as well as seven different shades of nude. With this in mind, I would hope that Rihanna has maintained this inclusive mindset in her transition to luxury fashion, which has traditionally been slow to adapt to changes in the industry. When the collection is presented tomorrow, we should get a better idea of this.
When Is The Album Coming?
Not that I'm counting, but it's now been 1,209 days since Rihanna's last album came out. I. Am. Hungry. Fans have obviously been begging Rihanna to release new music for years now, and she's made some vague comments about how new music is coming soon, or this year, but we don't actually know what this means. If there's anyone that can juggle lots of projects, it's Rihanna, but her focus on Fenty makes me nervous that music will get pushed to the back burner again. Rihanna, if you're reading this (long shot, but whatever), please please please send any hint about when I can expect a new single. It's my birthday on Saturday, and this is all I want.
Images: Shutterstock; LVMH, badgalriri (4), fenty, savagexfenty / Instagram
The Most Random Celebrities At The 2019 Met Gala
Last night was the annual Met Gala, and many of the world's biggest stars took to the red carpet to show us their interpretations of Camp. Some nailed it, while others were more on the boring side, but there was a lot going on. While we were busy focusing on A-listers like Cardi B and Jennifer Lopez, there were also some random faces on the pink carpet. The Met Gala is a notoriously exclusive event, so how did these unfamiliar faces manage to get tickets? Call Kris Jenner, because this is a job for the FBI.
Liza Koshy
One of the first people on the pink carpet last night was Liza Koshy, looking like she was smuggling a TV under her Balmain dress. Liza is a famous YouTuber who got her start on Vine (RIP), and her videos have more than two billion combined views. Damn. She's also a co-host of MTV's TRL, which I didn't realize was still on. She was at the Met Gala this year as a Vogue correspondent, interviewing other celebs on the red carpet. Somewhere, Giuliana Rancic is having a tantrum that she didn't get this gig.
James Charles
While we're on the subject of famous YouTubers, let's talk about James Charles. Full disclosure, I can't stand James Charles. He's an obnoxious YouTube makeup guru, who has a history of saying super problematic/racist things, and he's also annoying as f*ck. James was invited by YouTube (unclear why they get invitations) and dressed by Alexander Wang, because sure, why not?
Chris Lee
Like I said, I can't know everyone in the world, and we all have pop culture blindspots. Turns out that Chris Lee is a super famous singer from China, and it's exciting to see celebs from around the world getting equal opportunity exposure at the Met Gala. More of this, please! The one unfortunate thing is that the gown Gucci gave her looks way too similar to the one Saoirse Ronan was wearing, also by Gucci. Why would they do this?
Charlotte Casiraghi
Whoever this is, she definitely didn't understand the theme. When I Googled Charlotte Casiraghi, the first thing the internet told me is that she's an "Italian industrialist." I'm not sure what that means, but I'm pretty sure it doesn't get you invited to the Met Gala. On second glance, and more importantly, it turns out Charlotte is eleventh in line to the throne of Monaco. Her grandmother was Grace Kelly. Casual. Now I understand why she's on the guest list, but I'm still really struggling with her dress that looks like it was made from shredded records.
The Entire Cast Of 'Riverdale'
Look, Riverdale has never been my cup of tea. It's not for me, but I understand that it's very popular. But I'm a little surprised that almost everyone in the main cast merited an invitation to an event like the Met Gala. Like, Lili and Cole? Sure. But Camila Mendes' yellow and blue nightmare looked like a Teen Choice Awards mistake, and Madelaine Petsch's Tinkerbell couture was, um, also a choice. Good for them I guess, because I certainly wasn't invited.
Caroline Trentini
In the grand scheme of things, it's really not that random that Caroline Trentini was invited. She's a model, and random models make up about a quarter of the Met Gala guest list. But I was a little surprised at her outfit. It's by Thom Browne, who also dressed Cardi B this year, but I really can't with the Party City skeleton look. I'm sure this dress was very expensive, but like Countess Luann says, money can't buy you class.
Who Was Noticeably Absent?

Usually, Met Gala Monday unofficially doubles as Rihanna Day. Rih knocks it out of the park every single year, but this year she didn't show up. She addressed her absence on her Instagram by playing with that f*cking makeup, and also declared Anna Wintour best dressed. I'm glad she didn't ignore that the Met Gala was happening altogether, but I'm still pretty pissed that she didn't show up to teach everyone how to stick to a theme.
Rihanna wasn't the only high-profile absence from this year's Gala. Past red carpet all-stars that were also missing included Sarah Jessica Parker, Blake Lively (who gets a pass only because she is pregnant), Taylor Swift, Beyoncé, and Madonna. I'm sure they all had great excuses, but I'm gonna need them all back in 2020 with some incredible fashion. Thanks in advance!
Images: @foreverlizakoshy, @jamescharles, @urnotchrislee, @Charlotte.casiraghi, @cherylfeed, @carolinetrentini, @badgalriri / Instagram