Things We Have Learned From This Sh*tshow Of A Year
Presented by Plan B One Step
So how about 2020? It goes without saying that this year did not go as planned for any of us, from our travel plans, to our careers, to our personal lives. Nothing but mess, all around. I think I can speak for everyone when I say I'm very ready for 2020 to be over, and hopeful that the new year will be just a little less depressing.
Obviously, the calendar flipping from December to January isn't going to magically change anything, and I realized long ago that New Years Resolutions are kind of a scam (sorry, but it's true). But that doesn't mean we can't take a look back at this disaster of a year and take some positive lessons forward into 2021. I'm trying to be positive here — I'm manifesting "I've Got This" energy — so let's just do our best to figure out what we've learned from this sh*tshow of a year.
Don't Book Vacations Too Far In Advance
With the way this year has gone, I'll be wary of booking anything too far in advance for the next few years. When it comes to planning trips, there are obviously financial and logistical benefits to making arrangements earlier rather than later, but it's a good idea to balance your Type A tendencies with the reality that anything could happen. If you were one of those people who had to cancel six different trips this year, you should probably slow your roll. You don't need to wait until the last minute to score a flight or hotel, but you also don't need to plan your trip down to the minute six months before you depart. If something goes wrong, you don't want to be on the phone all day with various companies begging for your deposits back. 
Always Keep Extra Toilet Paper In Your Closet
Growing up, my parents always kept a closet fully stocked with household items — extra toilet paper, boxes of tissues, cleaning supplies, paper towels — whatever you could think of, there was almost always an extra month's worth on hand. Somehow, that way of thinking wasn't passed down to me, which led to some genuine moments of panic this spring when I had to pray that my toilet paper order would arrive before I completely ran out. It wasn't a fun feeling, and I have finally learned my lesson. Now, I buy the big packs of toilet paper, and I actually pay attention to when I'm on the last roll. 
Have 3 Meals You Actually Know How To Cook
If you're one of those people who can just throw a bunch of random ingredients together and make a delicious dinner with no plan, this has really been your year to shine. For the rest of us, being forced to figure out every meal for several months with little to no useful cooking knowledge has been a struggle. It can be fun to try new things or get creative in the kitchen sometimes, but going forward, it's important to have some meals that you can throw together, even if you're not really in the mood to cook. Learn how to make a perfect omelette (for breakfast or dinner), or finally use the family sauce recipe that your mom sent you back in March. Your bank account will thank you, because those endless delivery charges definitely aren't helping you stick to your budget.
It's Really Okay To Cancel Plans
Obviously, it sucks when big plans like trips and weddings don't happen, and it's not fun when  you don't get to see your friends for months. But this bizarre year has also made us appreciate quiet nights at home and relaxing weekends alone, and I'm excited to take that energy into next year. Hopefully we can go back to enjoying fun things like parties, concerts, and — if you can even imagine — normal dating, but there's nothing wrong with balancing your introverted and extroverted sides. Obviously, you should still be considerate and give as much notice as possible if you need to cancel, but you don't need to feel lame because you want to get eight hours of sleep on a Saturday night.
Always Be Prepared With Plan B One-Step ® Emergency Contraception
If this year has taught us anything, it's that we need to be as flexible as possible. Some things are impossible to see coming, but that doesn't mean we can't try to be prepared for whatever life throws at us. That's why it's important to know about Plan B emergency contraception. If you have unprotected sex and need to take emergency contraception, for whatever reason — like the condom broke, or maybe you missed a pill — you can rest assured knowing that Plan B is the #1 ob/gyn recommended emergency contraception brand. It helps prevent pregnancy before it starts when taken within 72 hours of unprotected sex or birth control failure. And, the sooner you take it, the better it works. It works by helping to prevent pregnancy before it starts by temporarily delaying ovulation (no egg + no fertilization = no pregnancy). Taking Plan B won't affect your future fertility. You can get it at all major retail stores (like Target, Walgreens, CVS, Rite Aid, Walmart) — just look in the family planning aisle. No prescription, ID, or age requirement. With Plan B's "I've Got This" attitude, a few recipes, and a lot of extra toilet paper, we can make 2021 a great year (or at least better than 2020, right?).
What Your New Year's Eve Outfit Says About You
Like blue cheese, people either f*cking hate or love New Year's Eve. I, for one, fall into the latter category, even though it's kind of off-brand for me. I generally skip any sort of outing at which I am forced to listen to Top 40 and see youths make out, but there's something about New Year's Eve that I truly love. Maybe it's the open bar, or maybe it's the outfits. If you know me, and most of you prob do by now, you know that my general uniform is jeans and an oversized white T-shirt, but on this particular holiday, I go all the f*ck out. Short dress? Check. Sparkles? Sure. Five-inch heels? Why the hell not? I'm just now realizing that I described an extra from the set of Wolf of Wall Street. Whatever, I'm not mad about it.
My point is that on New Year's Eve, anything goes, which means your choice of attire is truly up to you. So whether you're like me and like to get dolled up like it's the night of the big dance at Rydell High or you aim for something a little more low-key, this is what your NYE outfit says about you. 
Sequins

Forever21 Sequin Bodycon Mini Dress
I know I said I am a firm believer of sparkles on this day, but let me just state for the record that sequins and sparkles are different. IMHO, any piece of clothing with sequins on it is from Forever21. Even if it's Chanel, it might as well be Forever21. If you're rocking sequins on NYE, you're either a hipster who lives for irony, or you're a vanilla traditional gal who goes to the types of parties you see in every tampon commercial/episode of The Bachelor featuring a live performance by some Tim McGraw knock-off. Sequins, to me, are like Kanye West: they either need to somehow make themselves cool again or make it be 2006 again. 
LBD

Likely Alia Puff-Sleeve A-Line Mini Dress
If you're wearing an LBD out on the town, you're a Meredith Blake type who knows that a bunch of dudes and probably a few ladies are checking you out as you walk by. I support you. The type of woman who wears an LBD to a NYE party is radiating Audrey Hepburn in Breakfast at Tiffany's vibes and I absolutely stan Holly Golightly. An LBD on any occasion is classic, but on NYE, it demonstrates sexiness with a tiny but of restraint. Like, you may take five straight tequila shots, but you won't go for the sixth. And when you puke, you'll do it in a toilet like God intended.
Jumpsuit

If you are wearing a jumpsuit to a NYE party, you are a girl who wants to f*cking dance and take a ton of photos. You will sacrifice practicality for fashion and risk getting walked in on butt naked in the bathroom if it means you'll look so hot that you get a "happy new years" text from your ex.
T-Shirt

Madewell Rivet & Thread Ex-Boyfriend Long-Sleeve Tee
If you remember from a few paragraphs ago, I love T-shirts. But even though I wear one almost every day, I've never been told I look good in them. Then again, nobody wears a T-shirt to look good. You wear it because it hides your holiday bloat and you don't feel like picking up your dry cleaning… or maybe that's just me. The girl who shows up to a NYE party in a T-shirt probably just came to nurse a martini and Irish exit before the ball even drops. She'll tell everyone she's in the bathroom when they ask where she is, and while everyone else is on the verge of checking themselves into the hospital the next day, she won't be a sliver of hungover.
Anything Else

Zara Floral Printed Flared Pants
I know this seems really broad, and it is, but things that fall into this category include, but are not limited to, floral, tuxedo jacket dresses, one-sleeved tops, silk trousers, you get the point. If you're wearing something that doesn't fall into one of the other categories, you want people to ask you where your cool dress is from so you can say something like, "I don't even remember! I think I got it in Paris, but I'm not sure!" when you definitely ordered it on Rent the Runway for this specific occasion. Miscellaneous pieces are not necessarily bad, they're just unexpected, and you thrive off that element of mystery, even if you have to put in a lot of effort to seem ~mysterious~. You're the type of person who would dress as some elaborate pun for Halloween just so you could spend the entire night explaining it to anyone who glances in your direction.
Images: BoConcept / Shutterstock.com; Forever21; Bloomingdales.com; Parker; Madewell; Zara
Betches may receive a portion of revenue if you click a link and purchase a product or service. The links are independently placed and do not influence editorial content.
3 Steps To Make Your New Year's Resolution Successful
2019 is finally here, so we can all pretend to put our 2018 bullsh*t behind us. Personally, I don't think I've ever stuck to a Yew Year's resolution, but maybe someday I will. People always start the new year with the motto "new year, new me" but with v unrealistic expectations. You may want to lose weight, reduce stress, or save money, but without any real plans set in place to achieve those goals, it ain't gonna happen sweetie. It's more likely for Brad Pitt and Angelina Jolie to get back together and then adopt you into their family before you achieve your new year's resolution. Sorry. Researchers say that 60% of people make new year's resolutions, but only 8% actually achieve them. So here are the best ways to make your new year's resolutions the most attainable, according to #science.
Share your goal with family and friends, post to Facebook, put a paper on your fridge. Whatever you got to do. Okay, maybe not Facebook, things aren't that bad. By sharing your goal with others, you are held accountable, which motivates you to work towards it. Better yet? Make a joint resolution with your friend or partner to hold each other accountable and motivate one another. You still have to put in the work, but at least you're not doing it completely alone.

2. Make it Specific
Saying you want to lose weight is great and all, but that doesn't provide any definitive plan to achieve it. Instead of saying "I want to lose three pounds," make your resolution to cut out sugar for 6 weeks and reevaluate after that. Small, specific steps are better than broad ideas. Having a vague new year's resolution is v overwhelming and will make you feel lost. Without a specific place to start (like throwing out all your sugary food), you'll push off starting and then it'll never happen.

It's much easier to stick to your goal if you have a plan to achieve it. If you want to work out more and have bought a gym membership, that's only half the plan. Although tons of people buy gym memberships at the beginning of the year, more often than not, people barely go after the first few weeks. This year, make a realistic plan for yourself to go to the gym every Monday and Thursday (or whatever days go with your schedule). Put it in your calendar and don't miss it. If you have the specific time scheduled, you're more likely to go. Maybe soon, you'll get inspired and want to go even more!

So this year, be realistic about your resolutions, and you might actually see some progress in a few months. Don't beat yourself up if you make some mistakes, because you still have time to make up for them. Best of luck in 2019!
Images: Shutterstock; Giphy (3)
5 Fitness Apps That Are Actually Worth Downloading
Every year, on December 31, just before the clock strikes midnight and you're preparing to chug a bottle of champagne, you vow that this is the year you finally get in shape. Never mind that you'll probably wake up tomorrow and completely forget WTF happened on NYE, let alone say "no" to that leftover Chinese take-out in your fridge. I know, because like, me too. Diet starts in 2019, amiright? But for those of you who believe that eighth time's a charm, here are some fitness apps to help you get that New Year's body. It's time to use your phone for something other than cyber-stalking your ex and his new girlfriend.
1. Sworkit
Sworkit hit it big on Shark Tank when Mark Cuban invested $1.5 million in the company. At one point the app was free, but now they're charging $29.99 a quarter or $79.99 a year. They may sound like greedy f*cks, but they're actually the cheapest option of the paid apps on this list. Sworkit has a bunch of fans, averaging an impressive five stars on the App Store. With the price you pay, you get access to a trainer who can answer all your burning fitness questions. That's kinda cool if you're lonely and bored of bugging Siri or the personal trainer you're hooking up with. Also, Sworkit utilizes only bodyweight moves (no equipment) so you can literally do their workouts anywhere. That means if you're looking for an app to use in the gym, you have better options. In order to utilize all the equipment, keep reading.

2. MoveWith
MoveWith is like having a personal fitness class right on your phone. A lot of the most popular trainers from boutique studios around the country are coaches on this app. Basically, you get a similar workout for a fraction of the price and in the comfort of your own home or gym. The workouts range from yoga to HIIT to weightlifting to guided meditation. They even have life talks, so clearly the variety is insane. You can choose which body parts you feel like working on, and the amount of time you have to work out. The trainers' voiceovers also make it sound like they're right there with you, yelling in your ear. Very realistic and motivating for those of us who need to feel a little fear to get moving. Depending on the class you choose, you might need some gym equipment. This app isn't free, though, and will cost you $12.99/month or $95.99/year.
3. DailyBurn
DailyBurn is not good for commitment-phobes. Instead of starting a workout, the app makes you start programs that last 8 weeks *nervous laughter*. I'm here for a good time, not a long time. But for those of you who need that kind of structure, this app is for you. Each program also comes with its own nutrition guidelines and meal plan to make sure you really see the results. The thought of all this commitment and cooking is giving me hives, low-key, so let's wrap this up. Once again, this app is not free and will cost you $19.95/month.
4. Nike Training Club
Finally, a free app. Thanks, Nike! Although, I really do spend way too much money on your shoes anyway. I'll consider this just a mild favor from you to me. This app allows you to pick individual workouts or set a plan that is tailored to your goals. You can choose if you want to do no equipment or full equipment workouts. All that is cool and whatever, but the main reason I am downloading this app is because it lets you workout alongside side Nike sponsored athletes. That means celebrities like Serena Williams, Kevin Hart, Michael B. Jordan, and Cristiano Ronaldo will be sweating it out with you. This is like the ultimate workout porn. If self-love can't get me to exercise, then the thought of Michael B. Jordan's abs f*cking can.

5. Jefit
Do I know how to pronounce the name of this app? No. Do I use it? Semi-regularly. My ex-boyfriend introduced me to Jefit, and to this day I maintain that it is the only positive thing to come out of that year-long nightmare. But I'll save the details for my therapist. If you want to tone up but are too afraid to venture into the weight machines section of the gym, Jefit is the app for you. You can search basically any machine in existence and it will explain how to use it with written instructions and an accompanying gif. It also does the same for many free weight exercises, if you've ever wanted, for instance, to learn how to do a barbell deadlift without breaking your lower back. It also has preset workouts for each muscle group (think abs day, chest and triceps day, etc.). And the best part: it's free. Download Jefit and you just might be posting memes about "when you skip leg day" in no time. Change your name to Tyler, effective immediately.
Bonus: MyFitnessPal
Okay, MyFitnessPal is so popular that I had to include it on the list, but this app's main function isn't even really about exercise. It is a virtual food diary so you can stay on top of your intake. If you purchase the premium version, you can also add in your exercise so that it can calculate your expenditure. The forums and message boards give you that community feel if you're into chatting with random strangers on the internet (and honestly… strangers on the forum board are way quicker to congratulate you on losing two pounds than your bestie over there putting out wine and a cheese plates). There are no exercises or workout plans for you here, though, so maybe use this with another one of the apps above to really stay on top of things.
Images: Nathan Cowley/Pexels; Giphy (2)
What Your New Year's Resolution Says About You
Ah, New Year's Eve, the universally appealing fuckboy. The other 364 days of the year, we all sit around agreeing that NYE is a trash holiday, guaranteed to let you down—but as the 31st approaches (or that fuckboy sends out a " u up?" text), we're suddenly, inexplicably dashing out to buy sequined dresses, eyes swimming with the vision of the perfect kiss at midnight. We've discussed how the "new year, new me" trend is utter bullshit, but there's something about getting to do January ALL OVER AGAIN that makes us feel like this time, it could actually be different. You definitely want 2018 to be different from 2017 in SOME way. Here's what your resolution, official or otherwise, says about you.

1. Lose Weight
The biggest thing this New Year's resolution says about you is that it's almost definitely not the first time you've made it. I, for example, made this resolution for a full decade before admitting to myself that it was the least effective weight loss strategy I'd ever tried. Basically, if you need the push of a new calendar year to make actual changes in your diet and exercise regimen, you probably weren't that motivated to begin with. And if you don't believe me, just ask the fitness industry, whose business model literally depends on you breaking this resolution before January ends. Also, you're probably in college and haven't yet realized that losing 10 pounds won't change your life like you think it will; at best, you'll just get a few more hate-glares from women on the street.

2. Save Money
Like weight loss, this kind of resolution is suspect if the only push for you to save money is the fact that there's now an "8" where there once was a "7." But feasibility aside, this goal likely means that you're scheming on some front—whether you're saving up for a house, looking to upgrade your wardrobe, or just trying to live a little less paycheck-to-paycheck in 2018. Either way (and IMO, regardless of how well you uphold it), this resolution means you respect yourself enough to have grown-up goals and rely on your hustling abilities to provide a better quality of life.

3. Get Married
If you're in a couple, this has probably been your goal for most of the past year, but your partner's not quite as keen on it as you are. But being the Type-A betch you are, you've known the age at which you want to get married and start breeding since you were six, and you're not going to let something silly like "financial concerns" or "not being that in love" slow you down. If you're single, you probably talk more about being single than most other things, and your (mostly married) friends' facial expressions have slowly morphed from "kind pity" to "my husband and I are going to laugh about you later." Basically, these resolutions make me sad because you're ultimately saying that you want someone to want to marry you—and that's not something you can "achieve."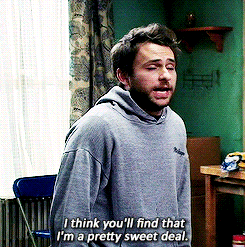 4. Travel To A New Place/Learn A Language
On the surface, your life probably looks totally together. You have a job and a 401k, your clothes usually don't have food stains, and your relationship status does not induce bi-weekly tears. BUT, deep down, you have a sense of being cosmically unfulfilled, and rather than do the work of seeking therapy being honest with yourself and figuring out why that is, you do what all basic betches do and decide that 10 days in Paris will renew your sense of adventure and zest for life. Ironically, you are probably the most likely to get married within a year because you're so determined to find yourself, and there's nothing guys like more than a girl who acts like she's not trolling for peen while going to European bars alone.

5. Advance Your Career
First of all, congratulations on having a career, or at least an idea of what you would like your career to be. Sadly, this type of resolution is usually preempted by getting laid off, working a job you hate for years on end, or being broken up with and deciding to "throw yourself into work." People who are well-established in positions where their only goal is to move up the corporate ladder traditionally understand that the first week of January does not function as a parade of junior executives marching into their supervisor's office to demand promotions, so making your New Year's resolution about your career means you're starting something from scratch or switching gears. Unlike other resolutions, what else this says about you depends on how well you actually uphold it: Vowing to do this and staying at your desk job another year means 2019's resolution will be "Travel to Greece," while successfully launching a new chapter of your professional life means you're really pretty spectacularly at the end of your rope in a way that launches weird, dramatic results. 2018 won't be your easiest year (and 2017 was definitely one of your hardest), but it could be your best.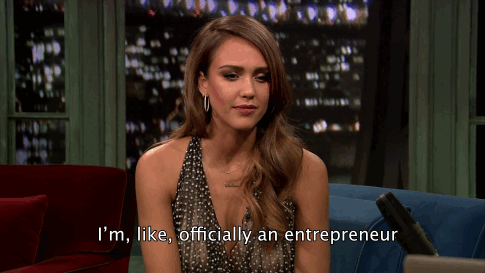 Honestly, the nicest thing you can do for yourself this New Year's is to take a leaf out of Facebook's book (anyone else get that cute "here's what happened in 2017" video this morning? Mine was ultimately depressing because I haven't regularly posted on Facebook since 2012, but I liked the impulse) and celebrate whatever good things happened this year, rather than immediately launching into everything else you want to change in 2018. They don't even have to be good things actually—just celebrate the THINGS. You did stuff! You got out of bed (presumably), you met at least one new person (it's okay if you hated that person), and you made it through one of the most cartoonishly, nightmarish years in American political history. You're a goddamn warrior, and your 2018 checklist can wait until at least February—which still leaves you five months to get that summer body.
5 Spots To Celebrate New Year's Eve For Under $100 In NYC
Procrastination is my best talent and my middle name at this point. Laundry? Packing? Paying rent? You'll probably find me attempting to go on a run if it means getting out of doing any of those. On a real note, there's nothing I delay more than figuring out WTF my New Year's Eve plans are every fucking year. It doesn't help that living in New York City makes this a million times harder. Like, nothing stresses me more—other than trying to figure out the exact date we'll get a confirmation on Kardashian-Jenner pregnancies. NYE is honestly the most overhyped, extra AF, ridiculously overpriced holiday ever. Nothing rarely goes according to plan, and tbh, I'm always too drunk to remember when midnight even happened, so why the hell would I pay a shit ton of money anyway? Unfortunately, NYE is in just a few weeks, which means you better get the ball rolling on your plans. Ball reference very much intended. From New Yorker to New Yorker, here are five not-so-expensive NYE plans you can make with your best girlfriends to ring in 2018.
Grab your 90s neon windbreaker and your boombox (JK, you probably can't bring a boombox in there) and head over to House of Yes for a night of nostalgia mixed with futuristic chaos. No matter the theme, House of Yes knows how to throw a fucking party, and this will be one NYE you'll never forget. Come in your best future or throwback outfit, because otherwise you won't be allowed in—which just adds to the fun if you ask me. It's like Hallowen mixed with NYE. "Which Fresh Prince did I make out with?" you may ask yourself. "Was that guy the Tin Man, or a robot?" you'll wonder the next morning as you wipe silver paint off your face. Expect out-of-this-world costumes, live aerial performances, and more. Tickets start at $30, so buy now before they're all gone. House of Yes events consistently sell out, so don't say I didn't warn you.

For those of you in Astoria who don't feel like trekking it to Manhattan or going anywhere else because that's just too much effort, one of the most popular bars is offering a three-hour open bar and, I quote, "big-ass champagne toast." Tickets start at $75, where you can watch the countdown live on their TVs, drop it low, and eat tons of drunchies until it's finally 12am. After midnight, the bar opens up to non-ticketholders for an "all night dance party" that supposedly goes until 8-fucking-am. WHO THE HELL IS STAYING OUT UNTIL 8am? I'm concerned.

Obviously, I was not going to include the Times Square ball drop on this savvy guide I've created, because I'm not a fucking martian. Anyone who lives in the vicinity of NYC knows to stay as far away as possible from that area or else get trampled, and don't say we didn't tell you so. If you're still all about the craziness, you'll def want to check out the epic celebration Stage 48 is bound to have in Hell's Kitchen. The multi-floor club will provide five hours of open bar, four food stations, and hours of dancing on tables with your PICs. For tickets that start at $79, you'll want to dress to impress, obvi.

Cielo is a banging nightclub known to host DJs we listen to on Spotify playlists, with some of the very best speakers in the city. So will you go deaf? Probably. But will you embarrassingly dance your ass off? Definitely. I say this as a fact, being that this is exactly what happened here on my birthday. This year's NYE event will have a five hour open bar, champagne, and annoying party favors you'll use when you're drunk. General admission starts at $99, so obvs buy it ASAP before they sell out.

This is ~the~ official NYE party pass for club hopping in Meatpacking. There are three exclusive venues, which include The Chester, Common Ground, and The Lately, that offer five hour open bars, classy af prosecco, and top-notch live DJ performances of your favorite basic radio hits. Be sure to hop in each party for a variety of celebrations and of course, to sample the different tequila each place has to offer.