The Best 'Bachelorette' Recap You'll Ever Read: Don't Listen To The Bargain Bin Lie Detector Test

Welcome back, Bachelor fans, to another Tuesday where we get to watch men who have at one point in their lives most definitely measured their penises with a ruler argue about who has more emotional maturity. I'm going to skip all the bullsh*t and just jump right into this week's recap because, and I say this begrudgingly, this week was actually pretty dramatic. I'll give you this one, Chris Harrison JoJo Fletcher! Just the one!
When we last left off, Bennett and Noah were facing off on the two-on-one date. Bennett had just gifted Noah with the equivalent of a humble pie straight out of The Help and was in the process of explaining to Tayshia how this elaborate insult wrapped in Anthropologie wrapping paper was actually a sign of his emotional maturity. *turns up volume* 

Look, all I'm going to say is this: If Tayshia sends Noah home I will riot. Then again, I would like for her to send SOMEONE home at this point since that rose ceremony looks more crowded than an American Idol audition auditorium. 
BENNETT: I'm not a mean guy, it's so easy to be misunderstood in this house.
TAYSHIA: So, what's in the box?
BENNETT: Um
HAHA. Yes, Bennett, I would love to hear you explain how just because you were the mastermind behind this grand gesture of pettiness, it doesn't actually make you petty. Tayshia asks Bennett if he's ever questioned her integrity on this show and he says he hasn't, he just doesn't trust Tayshia's judgment when it comes to Noah. Ummm, that's kind of the same thing, bro! 
Throughout this whole conversation I can't stop staring at Bennett's shoes. He's wearing white sneaks with this suit. Is that emotionally mature? Because it sure ain't age mature. Once you hit 35, the milky white skin of your ankles is officially something I never want to see on my television screen again. 
Noah is up next. If Bennett took the offensive route, Noah takes the defensive. He launches into an attack on Bennett's character, which will probably be the kiss of death for him. She just said she didn't want her time dominated by sh*t talking and drama. He says that Bennett is condescending and speaks to people like they're less than him. All valid points, and something I think they all should have foreseen after the 10th time Bennett name-dropped Harvard into casual conversation. 
Honestly, send them both home. I do not care about this fight. Send them both home and take me to some footage of Chris Harrison dropping his son off at college. Did he get the right Twin XL sheets at Bed Bath & Beyond? Tell me!!
It's time for Tayshia to make her choice, and she's still torn. On the one hand, she's really falling for Bennett and the bougie aesthetic he'll bring to her Instagram feed. On the other hand, she did already force Noah to shave his mustache and can that really be for naught? 
WHAT. SHE SENDS BENNETT HOME?! I was hoping for that, but still. Wow wow wow. I can't wait to hear how he spins this at the next alumni Zoom happy hour. 
View this post on Instagram
Even though Bennett is sent home, she still won't give Noah a rose. He'll have to wait for his dumping at the next rose ceremony just like everyone else. Well, I think she said something like, "I guess I'll see you later" which is the equivalent of "if you f*ck up this rose ceremony for me, you'll wish your mustache was the only thing I took from you." Good luck with that, Noah!
The Rose Ceremony
Noah explains to the men that, like my sanity this season, he is hanging on to Tayshia's good graces by a thread. You can tell the guys are suppressing their disgust with Tayshia's decision one passive-aggressive sip of their whiskey at a time. 
Tayshia tells us that Hometowns are around the corner and that's why she's done with all of this drama. Hold up, what? HOMETOWNS ARE AROUND THE CORNER?! She has 30 men left!! Is she massacring 15 of them tonight at the rose ceremony or something? Is this going to turn into The Purge? 
Okay, wow. The men are pulling out ALL the stops tonight. They're lavishing Tayshia with cutesy gifts straight-up bribes to up their chances for Hometowns: Riley bakes her a cake, Zac hands her a framed picture, Ben gives her a tour of the back of his throat. It's really sweet. 
Wait, there are only five roses up for grabs?! Damn, I was joking before but this really is turning into The Purge now. 
Here's who goes home: Ed, Damar, and Spencer, which means Noah somehow survived another rose ceremony by the budding hairs on his chinny chin chin. I swear this guy is like a cockroach. I wouldn't be surprised if at the final rose ceremony he walks out from stage left to propose and Tayshia is like "damn, I knew I meant to send him home before this."
Ben's One-On-One Date
Tayshia chooses Ben for the first one-on-one date of the week, and in theory I have nothing against this choice. He does touch his hair far too much for my liking, but fine. 
Okay, I would be pissed if JoJo was hosting my date. Chris Harrison is like the botoxed drunk uncle at Christmas who eviscerates your outfit and your life choices in between bottles of wine, but ultimately means well. JoJo is the competition. You don't see Chris Harrison running around in hot little crop tops with perfectly curled hair. What's your angle, JoJo??
JoJo sends them on an elaborate scavenger hunt that's not so elaborate because they're confined to the square footage of the La Quinta Inn. There are a confusing amount of piñatas that hold a singular clue and that concludes the date "activity." I think Ed might have searched harder to find Tayshia's rooms than the production team did in making this date. 
TAYSHIA: You seem too perfect
BEN: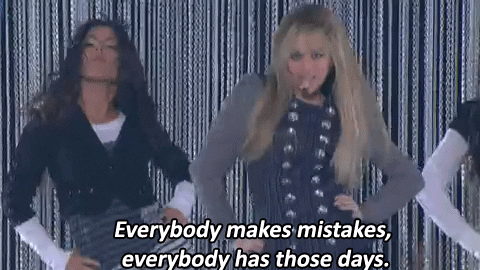 Okay, Ben. I'd take you more seriously if you didn't look like a freaking Ralph Lauren model. 
During the cocktail portion of the evening, Ben elaborates more on his past. He gives a harrowing account of failed suicide attempts in the past few years and his emotional struggles after leaving the military. I'm glad he's still here and is willing to tell his story on national television. That takes guts, and I know the audience back home appreciated his candidness. Tayshia seems to agree and gives Ben the date rose. 
View this post on Instagram
Sidenote: I think it's interesting that ABC keeps giving us these "real" moments from the contestants. ABC came under fire in recent years for being tone-deaf and glossing over traumatic backstories in favor of meaningless drama that upped ratings. I was actually one of those critics, but now I'm not sure I like this new format. 
For a while now I've wanted to see more realness in my reality TV: more diverse cast members, more bodies that aren't size two, more people with Instagram followings below 1k. And ABC has made great steps, don't get me wrong, but the heaviness of these contestants' stories feels strange and a little unsettling when juxtaposed with dates that involve the men fake orgasming over a microphone. I think for me it takes away from the authenticity of these guys and their stories. I know you can be both silly and have had traumatic things happen to you in your life, people are multifaceted after all, but the way ABC flip-flops between the two makes their pain seem gimmicky when I know it's not. If ABC is going to shake the show's foundation by bringing in more diverse contestants, then they need to change up the formatting too to match this new tone. IDK, maybe this is just a transition season and Matt James' season will feel more ironed out, but right now it's not working for me. 
The Group Date
This week, the guys are going to participate in a fun game of truth or dare, but minus the dare and with a lie detector test where their answers may or may not be presented in a court of law. See? Fun!!
Okay, they definitely got this lie detector at the clown store. Like, someone is for sure behind a curtain pressing red or green. Maybe not even a person, just ABC's least favorite intern. Or a monkey throwing feces at a color. Who can say!!
We learn some valuable intel from the Costco brand lie detector test. Things like Noah really misses his mustache and Brendan doesn't want to be within 10 feet of Tayshia's family and—this is just so casual—Riley's name isn't actually his name! I'm loving how shocked and upset Tayshia looks over what is obviously a fake lie detector test. Anyone who has listened to, like, one episode of any true crime podcast can tell you that lie detectors mean nothing. Especially not ones that ABC bought at the mall. 
Dear god, what is Tayshia wearing? Whatever it is, I think they sell it as a duvet cover at Anthropologie.
View this post on Instagram
If there's one thing this fake lie detector test has done, it's forced the men into being honest about their pasts with Tayshia. Ladies, take note. This is the dating version of Scared Straight. All of the men seem to be opening up about their past relationships. Zac talks about his promiscuous days at the Bowl-A-Rama, Riley admits that he changed his name because of its ties to some painful family history, and Noah gets to the bottom of his facial hair issues. Yeah, that seems like an even playing field for sure. 
View this post on Instagram
Like the ulcer I've been living with since the start of this pandemic, who should pop up when you least expect it but Bennett!! He's like "wow… that dress" and I can already tell he's regretting coming here. 
Bennett tells Tayshia he loves her and it's like, ooooh, buddy, this was a bad idea. Whichever producer convinced you to do this is a sadist. I love it. And on that note, I'm outtie! We'll have to wait until next week to see if Bennett can con his way back into Tayshia's heart the same way his parents conned his spot onto Harvard's "rowing team." Until then!
If you're someone who gets emotionally invested in the journey of The Bachelorette, you may also be sensitive to all the #hairbreak moments happening this season. We get it, it's stressful watching the lead get more split ends each week. But it's not as painful as your own hair suffering from heat damage, stress, and other causes of #hairbreak. Pantene's Daily Moisture, Repair & Protect, and Sheer Volume Collections will bring softness, hydration, body, strength, and overall health to your hair. So even though you can't keep Tayshia from giving the Final Rose to the wrong guy, you can stop #hairbreak. Click here to get the Pantene core collection and prevent up to 90% of future damage.
Images: ABC/Craig Sjodin; ABC; Giphy; @its_thesnatchelor, tvgoldtweets ,ginamodicamakeup / Instagram
The Best 'Bachelorette' Recap You'll Ever Read: Why Is It Always Nudity With These People?
Welcome back, friends, to another riveting week of watching Instagram's thirstiest talent gallivant around a La Quinta Inn & Suites! Serious question, guys: is this season ever going to end? We're now eight weeks into this hellscape built from Mike Fleiss's dark quarantine imagination, and Tayshia still has a small football field full of guys left. I worry that Chris Harrison's son will have graduated from college before this godforsaken season ends. *Heavy, dramatic sigh* I suppose that's why there's boxed wine. 
This week, Tayshia seems a little down, which is understandable, because at the end of all this she's supposed to choose one of these losers as a life companion. Lol. Good luck, girl! ABC decides to put some pep in Tayshia's step by setting up the world's saddest brunch and a visit from former Bachelorette JoJo Fletcher. Woooow, pulling out the big guns here. I guess they can't afford to have one more Bachelorette quit on them this season. 
I love that ABC is trying to pass off JoJo as a success story. Sure, she met a man through this show, but that man was also Jordan Rodgers and she's been engaged to him for longer than some of Gen-Z has been alive. So, should we really be taking her advice on love?
We learn that JoJo is not just here to sip on off-brand OJ and the Eggo waffles production stole from the hotel breakfast bar—she'll be playing Bachelorette host while Chris Harrison is moving his kid into college. This explains so much about Chris's sudden work ethic on this show. Mainly that he has one at all these days. He needs to earn that Christmas bonus if he wants to pay for college and keep his kid on the the "rowing team." 
JOJO WALKING ONTO SET LIKE: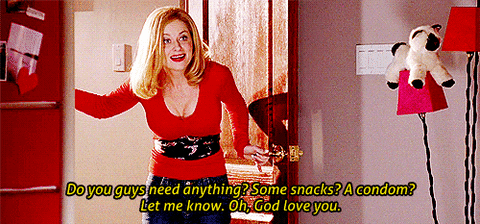 Zac's One-On-One Date
Zac gets the first one-on-one date of the week, and I wish I could be excited for this. It's not that I don't like Zac per se, but he's just so… delicate looking. It's off-putting for me. During their date, Tayshia and Zac must participate in a wedding photoshoot, which is fun because I only have to scroll through 1,000 of these on my IG feed daily. I can barely muster up some semblance of human emotion when it's my closest friends posting their third #tbt of the week of them nuzzling noses with their husbands. Must the insanity continue on my television screen??   
Okay, this just feels cruel. Tayshia just said she's having PTSD flashbacks from her first marriage, and ABC does this to her! What's next? Are they going to make them sit through a faux divorce hearing for funsies?
Zac says that Tayshia is "acting weird." Oh really? What threw you off, Zac? That she looks like she'd like rather chew off her own arm than be in this room right now? Your observational skills are astounding, buddy.
Okay, who is the creative director behind these outfits? Because they should be burned at the stake. If this is some sort of comeback for my arch nemesis and Bachelorette stylist Cary Fetmen, then I should go ahead and just blind myself now. 
View this post on Instagram
TAYSHIA: You were married for less than two years? I was married for less than two years!
ZAC: I love that we can share things like that!
Yes, because nothing says budding romantic future like "I know how to get the dog and the house in a divorce." Also, there are A LOT of divorcees in this group. I know ABC was looking for older, "more mature" men this season, but I didn't realize that every single guy over 30 is also divorced. The future is bleak, ladies. 
Later on in the date, Zac dives into some deep sh*t. He talks about how he had a brain tumor and how that experience messed him up, which led him to substance abuse, getting arrested, and eventually breaking up his first marriage. Once again, ABC is presenting us with fully formed people and their real-life struggles, not manufactured sob stories that are mostly aired to drum up ratings. I mean this is very dark, and ABC could have easily cut this stuff out or whittled it down to just the juiciest sound bites, but instead gave us the full thing. Again, is this progress?
Also, while I'm glad Zac feels brave enough to tell his story on national television, Tayshia did ask him why he was single earlier in the season and I think he gave some variation of a shrug, when actually THIS is why he's still single. The man has seen some sh*t. 
After a night full of soul baring, the two go on a romantic ferris wheel ride, a ride that I'm sure wasn't at all cobbled together by Chris Harrison before taking his leave earlier that day. Their date ends with Zac getting the date rose and (probably) Tayshia giving him an over-the-pants handie for his efforts.
The Group Date
The boys walk into the next group date and the first thing they see is an aging couple embracing in the nude. So… the group date is porn? Because that feels like the natural trajectory of this season.
We learn that the boys are going to be participating in a nude art class, which should be interesting because I'm pretty sure half these guys still openly giggle when they hear the word "penis." *cough* Blake *cough, cough* 
THE GUYS RN DRAWING THEIR FAMILY TRAUMAS: 

Christ. 
Next up on the art class agenda: the men have to create something out of clay that represents "their time with Tayshia." Oh, and they have to do it blindfolded. Considering the only creative bone in these guys' bodies is the linguistic gymnastics they perform when they get caught by a girlfriend for liking a Fashion Nova model's bikini pic on Instagram and need to avoid her wrath, this clay business should be fun.
I see that I'm proven right. Blake just sculpts a massive dick. Bennett uses his clay creation as a thinly veiled excuse to talk about his extravagant number of houses. Speaking of which, did y'all just hear that? I think at the mention of "Hamptons" you could almost hear the sound of his DMs exploding. 

Finally, the men are to create a self portrait. Ah, I see they're going to use the term "self portrait" here loosely. One guy just holds up an empty picture frame, Blake paints a turtledove, and Ivan crafts a makeshift puzzle. Meanwhile, Ben's face every time one of them bares their soul is absolutely priceless. Ben definitely just drew a stick figure and that's it.
He's watching these guys pull out these high-concept art pieces (seemingly out of their asses!!) based on their various childhood traumas, and I have a feeling that the worst thing that's ever happened to Ben was that one time he got turned away from Raya. I wonder how he'll translate "not famous-adjacent enough" into picture form?
Oh my god. What is he doing. OH MY GOD. WHAT IS HE DOING!!! Ben decides to take the self portrait thing literally by presenting himself! In the nude!!!! MY GOD, SHE SAID EXPRESS YOUR EMOTIONS, NOT TAKE YOUR CLOTHES OFF. 
BEN: This is only a small part of me.
Is that his trauma? That he has average dick?!

Even though Tayshia looks like she'd rather spend an evening in a padded cell than listen to one more second of this soul baring, there's still more to this date! We learn that Ben's getting naked was about more than just swinging his dick around. It's a symbolic gesture of body positivity since he's struggled with bulimia. I'm glad he's sharing his story since male eating disorders are hardly ever publicized, I'm just not used to The Bachelorette being so, like, real. 
Eazy's One-On-One Date
Eazy gets the second one-on-one date of the week, and I'm interested to see more of him. All I know is that he's beautiful and an alleged predator and that ABC has declined to comment about it. For the date, the two of them are going ghost hunting for everything but apparently the ghosts in Eazy's past. So, let me get this straight. In addition to being a Fear Factor set, an underground cage fighting ring, and the birth place of the esteemed Grown-Ass Man awards, La Quinta is also the grounds for supernatural energy? Wow, the branding here is all over the place. 
We learn that somewhere on hotel property, a lunatic billionaire died of mysterious circumstances. I'm pretty sure the only historic character this hotel actually has is those two aging nudists on their vacation, but sure, tell me more about this supposed ghost story. 
They go explore all of the "haunted" attractions, and I simply cannot take this date seriously. I think at one point Tayshia turns off a light and an ABC intern throws a doll on a chair. Oooh, scary. Tayshia, of course, lets out a horrific scream and it's like, please. I've seen scarier sh*t in my DMs. What's next? Juan Pablo popping out in a bedsheet as a ghost of Bachelors past?
The ghost storyline proves to be the least shocking part of this entire date, because Tayshia actually sends Eazy home after dinner. To be fair, Eazy did come out of left f*cking field with that love talk. He says that he's falling for Tayshia and that sometimes you can just feel these things in your bones. At the use of the "L" word, Tayshia sends Eazy home on the spot. So, somehow Ed is still on this show but Eazy is gone? Make it make sense. 
The La Quinta ghosts watching Tayshia's choice to send Eazy home #TheBachelorette pic.twitter.com/kAv69SiHxp

— Niki Bell (@nicoletteholly) December 2, 2020
The Two-On-One Date
Noah and Bennett are sent on the dreaded two-on-one date before tonight's rose ceremony. It's interesting that these two are the guys going head-to-head. On the one hand we have Bennett, who has multiple estates in tropical locales. On the other hand, we have Noah, a man who will at one point tonight try and give someone a wet willy. I can see how this choice could be debilitating for Tayshia. 
While waiting for Tayshia, you know, the whole reason these two are even allowed to breathe on our television screens, they exchange barbs that are surely making Harvard reevaluate its admission process. Bennett, being the egotistical dick that he is, decides to gift Noah with a little going away present:
View this post on Instagram
God, I can't wait for Taysha to find out what's in that box. Until next week, kids!
Don't miss out on anything happening in Bachelor Nation. Subscribe to our weekly newsletter here. 
Images: ABC/Craig Sjodin; @bachelorettewindmill /Instagram (1); @nicoletteholly /Twitter (1); ABC (3); Giphy (2); @bacheloretteabc /Instagram (1); @brettsvergara /Twitter (1)
Which 'Bachelor' Couples Are Actually Getting Married?
It's been a week since we watched Cassie take Colton back on the finale of The Bachelor, and they're definitely still in the honeymoon phase. Or, more accurately, they're in the let's post on Instagram nonstop so everyone thinks we're super happy phase, but it's just as annoying. But how long will it last? Will Colton and Cassie even get engaged, or will they just fade into the background of failed Bachelor couples? Only time will tell, but this got me thinking about some of the other recent-ish Bachelor couples that we don't hear much about.
Some of the answers are obvious, like Arie and Lauren (married with a baby on the way), or Nick and Vanessa (probably haven't spoken in a year), but other couples are a lot harder to read. Who's still together? Who's getting married soon? Who acts like their supposed fiancé doesn't even exist? Come along as I embark on this deep dive into the murky waters of what happens after Mike Fleiss stops telling you what to post on Instagram.
Becca & Garrett
Aside from Colton, Becca Kufrin was the most recent Bachelor Nation star, and her engagement with Garrett looks like it's still going strong. In fact, just a few days ago, Becca and Garrett posted to celebrate the anniversary of when their relationship technically started. Of course, Becca was technically dating two dozen other guys for the first couple months, but I guess we can count it because he got the first impression rose.
Becca and Garrett post about each other pretty regularly, but like, a normal amount for a couple that's engaged. Their don't sound like they were ghost-written by Mike Fleiss, which is definitely a good sign. We don't know any details about when their wedding will be, but in December they did a weird pre-wedding photoshoot, in which Becca is definitely wearing a wedding dress. Unclear why that was a thing, but Becca also said in December that they're house-hunting together in San Diego, so it seems like things are going well for them and they're committed.
Rachel & Bryan
I always had my doubts about Rachel and Bryan's relationship, mainly because it was clear from watching the season that she had the strongest feelings for Peter. (It will never make sense to me why someone who isn't ready to get engaged goes on a show where a proposal is literally the only goal. What are you doing??) Despite Bryan being a questionable winner, he and Rachel are still together nearly two years later. They keep things pretty low-key, and sometimes go months without posting photos together on Instagram.
But now, there's no question about whether Bryan and Rachel are legit, because they're getting married this summer. In January, Rachel told Entertainment Tonight that she has a date and a dress. As for the location, she said "It will be a destination wedding in a warmer location, closer to Colombia, where Bryan's from, but it's not in Colombia." Lol because "closer to Colombia" could literally mean anything, but I get that she doesn't want to tell the whole world exactly where they'll be getting married (damn it). Rachel later told the Bachelor Party podcast that the wedding is in August, so stay tuned for that in the midst of Bachelor in Paradise. It's going to be a busy summer.
JoJo & Jordan
Let's be real—JoJo and Jordan are the main reason I wanted to do this article. It's been almost three years since they got engaged, and I understand that The Bachelorette is not a typical relationship scenario, but three years is a long time to be engaged for anyone. JoJo and Jordan still post together all the time, so it's never really been in doubt that they're together, but when are they getting married??
Last month, they shared some minimal details about their wedding plans on their web series (lol). They said that they had decided 2019 would be the year they shared their wedding date…which means nothing. You could set a date in 2019 for four years from now; this information is useless. Jojo and Jordan are waiting until after Jordan's brother's wedding (not Aaron, the other one) to announce the date, but JoJo said she wants a spring wedding. I'm assuming she doesn't mean this spring, so we're most likely looking at a Spring 2020 wedding date. There's nothing wrong with a long engagement, except for the fact that I'm impatient. I mean, we all watched their entire relationship unfold on camera; I feel like it's only right that I get semi-regular updates on their relationship status. Is that so much to ask??
Chris & Krystal
So the past three Bachelorettes are all still engaged and in varying stages of wedding planning, but what about some Paradise couples? First of all, let's talk about Chris and Krystal. After getting engaged on Paradise last season, they've fared a bit better than Jordan and Jenna, and they're still together. In December, they moved in together in San Diego, so they can hang out with Becca and Garrett all the time! I'm obsessed with Chris posting a literal apartment tour on Instagram:
There hasn't been much news about their eventual wedding, other than Krystal telling People that she sees "a beach and bare feet, and lots of crystals." Do I smell a Paradise wedding on the horizon?? Chris Harrison can only hope. In the mean time, they've started a YouTube channel called Glitter Goose together, so that's how you know it's really love.
Raven & Adam
Now that we've addressed the four couples that are already engaged, let's finish off with one couple who is headed in that direction: Raven and Adam. Since meeting on the show in 2017, they've been together for almost two years, and they seem to be doing great. In fact, Adam went on a podcast recently and said that he's going to propose to her sometime in 2019. My by calculations, that means Colton should be proposing to Cassie by 2021…oh wait, that's never going to happen.
Adam also said that they've gotten many offers for a televised wedding, but they're not interested. That's a shame, because I'm sure Chris Harrison was already setting up the folding chairs for another Paradise wedding. But really, Raven and Adam seem pretty normal and happy, and I hope they stay that way. Maybe not all of these couples will make it in the end, but they seem to be doing fine for now.
Images: Shutterstock; @gy_yrigoyen, @therachlindsay, @joelle_fletcher, @chrisrandone, @ravennicolegates / Instagram
Should Blake Be The Next Bachelor? Here's What 'Bachelor' Alums Are Saying
With season 14 of The Bachelorette officially in the books (I feel old), it's time to shift our attention elsewhere. Obviously Bachelor in Paradise is Bachelor Nation's most pressing concern, but it's never too early to look ahead to next season of The Bachelor (which will be season 23, if you didn't feel old enough already). We're lucky this year, as Becca's season has actually produced a few viable Bachelor contenders who don't seem to be fully the worst. Still salty about Arie, tbh. Today we're focusing on Blake Horstmann, who had his heart broken by Becca on national TV last night. Naturally, this makes him a frontrunner to be the star of next season. What does Bachelor Nation have to say about Blake as the Bachelor? Let's see what some of the most important people have to say.
First of all, there's the interview that Blake did with People. Most of the interview is just him talking about how he wants Becca to be happy (snooze), but there's one interesting little thing. When asked about being the next Bachelor, Blake is unsurprisingly cryptic, but he's definitely not not into the idea. He said, "It would be the hardest thing I'd do. But I know this can work and if the opportunity presented itself, it would be something I would consider!" Lmao, "if the opportunity presented itself." I don't really know how these decisions are made, but I love that Blake is acting like there are hundreds of other guys being considered. Also, people always talk about how hard being the lead is, but I wouldn't mind going on free vacations and having 20 hot people all trying to make out with me. Ugh, too bad the opportunity just hasn't presented itself to me yet.
Now let's go to Twitter, where many of our favorite Bachelor alums love to provide their thoughts on what the producers at ABC should do.
During the commercial break I've made the executive decision that Blake would be a fantastic bachelor #thebachelorette

— Evan Bass (@ebassclinics) August 7, 2018
Okay, so Evan is definitely on Team Blake, but he also thinks Jason, Grocery Store Joe, Wills, or Venmo John would be good choices. Basically, Evan is still way too invested in this, and he needs to make up his mind. I've already forgotten about half the guys from this season, but apparently Evan really just wants to see them all succeed.
For the record, JoJo is also Team Blake.
I SECOND THIS. https://t.co/oCWjTtg2UR

— JoJo Fletcher (@JoelleFletcher) August 7, 2018
She tweeted later that she'd also be into Jason as the Bachelor, so basically, JoJo is all of us.
Chris from Becca's season actually chimed in with a solution to Evan's problem of having too many choices: three Bachelors at once! To be honest, this isn't the worst idea I've ever heard, even though Chris Harrison's head would probably explode from trying to coordinate everything. Actually, it would be hilarious to watch these thirsty women compete for affection from three different guys at once, and then all of a sudden have to pick one that they're "falling for." Your move, ABC.
I guess for the first time we'll have 3 bachelors at once with @balockaye_h @Colt3FIVE and @Jason_Tartick for the most dramatic season ever! #TheBachelorette #TheBacheloretteFinal

— Chris Randone (@ChrisRandone) August 7, 2018
Just FYI, Colton liked this tweet, so maybe this could happen?
Meanwhile, feminist queen Ashley Spivey just said what we were all thinking:
Just make Blake the bachelor and give us answers on the likes and Lincoln ????????‍♀️ #TheBachelorette

— Ashley Spivey (@AshleySpivey) August 7, 2018
Luckily they actually brought up Garrett's likes during the finale, and I guess a weak apology is better than nothing at all. But we're still waiting on any real discussion of Lincoln's disgusting past actions. It's fine, I'm fine, everything is fine.
Aaaaaand in case you were wondering, here's what your least favorites have been up to:
Um, I am very weirded out by this. First of all, why did Becca want Arie and Lauren there? Was it a secret plot to drown them in the ocean? I'm also wondering if the conversation wasn't shown because it was too personal, or because it was literally the most boring thing that's ever happened. Like, I can imagine Becca just looking pissed and over it while Arie and Lauren respond to all her questions with one-word answers. Also, why did Arie think this trip would be very difficult for Lauren? She's engaged to the man of her dreams and got a free trip to the Maldives! Life is good!! Finally, I'm not sure why Arie thinks anyone really cares that he was in the Maldives, given that ABC chose not to show it. It just seems like a very Arie thing to do to be like "Becca got engaged and I'm so happy for her, but Lauren and I were also there!!" Please go away forever.
Congrats to Becca and Garrett, and if the rumors I've been hearing about Ben Higgins being the Bachelor again end up being true, I am going to personally destroy ABC studios.
Images: @ebassclinics, @JoelleFletcher; @ChrisRandone, @AshleySpivey / Twitter; @ariejr / Instagram
Is JoJo Fletcher's Clothing Line Worth It? Our Favorite Pieces
Bachelor Nation, brace yourselves. JoJo Fletcher came out with a clothing line, and it's actually really cute. I mean, this shouldn't really come as a shock considering she's easily one of the more stylish Bachelorettes (which, given our current Bachelorette, isn't saying much). And, with over 2 million followers on Instagram, this ex-Bachelorette clearly has some serious influence on her blindly devoted fans. The fan-favorite Bachelorette officially released her clothing line, Fletch, on June 14. Of course, all the really good shit is already sold out. In fact, half of the pieces on the site are either "coming soon" or only available for pre-order, which is annoying af. How can I fill my emotional voids with online shopping if I can't even get the instant gratification of doing so??? Smh.
JoJo's collection is feminine, flirty, and basically embodies everything about her. With nothing costing more than $150, the collection is very Reformation-meets-Forever 21 with florals, ruffles, and figure-flattering cuts. However, unlike Forever 21 where your clothes fall apart before you even get them home, JoJo says that her line has quality and is affordable. Classic JoJo, she's so grounded and relatable!
Clearly, JoJo is a smart business woman because she really knows her audience and exactly how to sell to them. JoJo is the girl next door that you just can't help but love (and would legit buy anything from). At the end of the day, Fletch is no trendsetting or groundbreaking collection, but it IS everything you need for summer.
Here are my must-have pieces from the collection so far:
This dress is sexy without trying too hard, and it's perfect for a date night. The non-clubby length, sophisticated button detailing, and girly ruffle hem keep an otherwise slutty style classy. Not to mention the nude color is gorg—like, I could totally see Kim K wearing it to her next KKW beauty launch. (Well, maybe if the dress was like, 10 times more expensive, but you get my point.) Anyway, at $98, this dress is clearly a no-brainer.

These shorts are a summer staple and apparently a fave of Jordan Rodgers. Like, if that didn't sell you enough, these shorts are high waisted, which pretty much guarantees they'll be flattering. Not to mention the wash is super cute, and probs unlike the 500 other pairs of high waisted denim shorts you already own. Admittedly, $74 is kind of steep for denim shorts, but I'm not here to tell anybody how to live their lives.

This dress is basically the epitome of everything I imagine when I think of JoJo's style. Trendy, floral, and sweet, this dress is a great option for a first date so that you look flirty and innocent. And, with all those Hinge matches, I know you're in need of a go-to first date outfit this summer. 

This is my FAVORITE piece in the collection, and of course it's not available until mid-July. UGH! This shirt looks super high-end and, with the one-shoulder-on-one-shoulder-off style, it looks different from every other floral off-the-shoulder top out there right now.

I love me a cropped tee for summer, and I love this one even more with its subtly sassy graphics. The front of the tee says "hey darlin'" and the back says "give 'em hell." GASP! Did sweet sweet JoJo just curse? Damn, love her even more now. And at $34, this is one of the most realistic price points in the collection.

This is my other fave piece from the collection and again it's listed with a vague "coming mid-July." This dress is legit soooo beautiful and I could totally see myself wearing it everywhere and anywhere this summer. Ugh, realllllly making me practice some patience here, JoJo. I feel like I need to go meditate now or something, fuck.

This dress is super feminine and legit looks so expensive. I'm vvv into the color and print, and for sure will be ordering this dress. Well, I can only "pre-order" it currently, so big thumbs down to that.

You know that whole "day-to-night look" philosophy we all buy into? Well, this jumpsuit is perfect for that. Throw on a jacket and you could totally pull off this look for the office. Then, once 5pm hits, just whip that jacket off and start pounding tequila shots because you're nighttime ready!

Tbh, I really wasn't expecting to love Fletch as much as I do. It's not the cheapest clothing you can find, but if the quality really is as good as JoJo says, it could be a good investment. It's obvious that JoJo has some real talent, or at least a really good team helping her make it look like she does. Either way, hats off to you, JoJo. You're one of the elite few who made it out of the Bachelor franchise unscathed and with a flourishing career because of it. No more Tiny Tummy Tea or DiffEyewear posts for you!

Images: Giphy; Fletch (9)
All The Reality TV Guys Scheana Has Tried To Date For Attention
As I reflect on Monday's Vanderpump Rules finale, I'm grateful for a few things. 1) Lisa's face as she gleefully bankrupts the two Toms, 2) Human fedora Patrick is out of Stassi's life, 3) Scheana's airtime was limited to five minutes. Bless. Of course, it took Scheana exactly zero days to get herself back in the news. This time, it's for hosting a "viewing party" of the VPR finale with Ronnie Ortiz-Magro of Jersey Shore. Hmm, Scheana hanging out with a male reality star for attention? Where have we heard that before? I guess I'd be pretty desperate to distract from that season 6 performance too. But hitting up a Jersey Shore reboot cast member in the midst of his v public, v messy baby-mama feud? Has to be a new low. Here are the other D-list celebs Scheana's tried to pretend she's dating on Instagram been linked to this year.
Scheana, when even your mom is roasting you like this, you know it's bad:
Scheana Marie's mom told her she looked 'crazy' on #PumpRules due to obsession with Rob https://t.co/4aetrkdAXp

— Vanderpump Rules (@VanderpumpRules) April 30, 2018
Carl Radke
Around January, Bravo gossip started circulating that Scheana had hooked up with Summer House cast member Carl Radke. This wasn't explicitly Scheana's doing, to be fair. Kristen and Stassi were the first to spread this rumor, expanding on their favorite hobby of ruining lives via podcast. But Scheana then immediately took to Twitter,  making a huge deal out of how totally not true these rumors were. If she was actually trying to shut these rumors down, she was about as effective as with the Toca Madera rumors. But I'm more inclined to think she was just thrilled to hear her name coming out of Andy Cohen's mouth.
For what it's worth, Carl ended up confirming that he hooked up with Scheana twice on Watch What Happens Live. His ex-girlfriend Lauren Wirkus specified that he meant making out, not sex, which Scheana of course also immediately responded to on Twitter. Honestly, thank God WWHL doesn't have a call-in feature—Scheana would never leave the house again.
Scheana: *makes a bad joke about Kristen being thirsty*
Last thing I will say about this BS. In the words of Stassi, @kristendoute idk what I've done to you, but I'll GET you a Pinot Grigio. Looking pretty thirsty over there… ????????‍♀️

— ????️‍????Scheana (@scheana) January 30, 2018
Scheana's mom: (*furiously types even worse joke about Stephen being thirsty*) You're doing amazing sweetie!!!!
So @stephenmcgeeee Because Scheana knew where "cups" were at his apt that means they had sex? So lame…Maybe she can get you a cup…you sound a little thirsty! ???? https://t.co/AvnunCob3Q

— Erika van Olphen (@erikavanolphen) January 30, 2018
Robby Hayes
Next, Scheana briefly tried to convince everyone she was dating Bachelor Nation's Robby Hayes. (Quick background: Robby was first on JoJo's season, then went on Bachelor in Paradise, met Amanda Stanton, cheated on her, and weirdly Tweeted a bunch of their emails a few weeks ago. Actually, he could be a perfect match for Scheana.) On February 28, Scheana posted an Instagram of herself with this charmer. And of course, she captioned it with the classic "please start rumors about us" . (I guess that caption has since been changed?)
When asked about their relationship, Scheana has maintained that they're just "good friends" who "get each other" and live in "similar worlds" (aka fake reality TV worlds). Beyond the fact that this sounds like code for "we bang sometimes and the conversation in between doesn't make me want to kill myself," I fail to see how Scheana would have just naturally stumbled upon this "friendship." Scheana Someone DM'ed Robby someone to make this connection, and it's probably the person posting sus Instas about it later. In other words, it's notable that Robby has never posted anything of Scheana. (Though maybe he just doesn't have his iPhone welded to his hand like Scheana does.)
Either way, in a classic Carl "please keep paying me please care about me" Radke fashion, Robby couldn't resist giving US Weekly this final quote: "Whether we have moved on from our unsuccessful love stories on television to our own is still up in the air." Barf. These two really should date.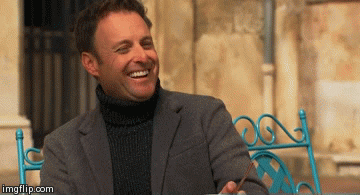 Ronnie Ortiz-Magro
Finally, we get to last night's encounter. Apparently, Ronnie had a rough Monday: in the midst of an argument over whether (now-ex) girlfriend Jen Harley had "sex videos" with an ex, the couple decides to livestream this shit. Highlights include Jen's packed boxes in the background, Ronnie screaming "put your fucking hands on me again I dare you," and, presumably, the quiet sound of their one-month old baby being scarred for life.
So, how does a Jersey Shore cast member unwind from a day like that? Apparently, drives directly over to Scheana's house so she can film the entire evening and upload it to Instagram. Jesus. Guess there's really no scandal too private or dark for Scheana not to want to get in on the 15 minutes of fame. I mean, it's a little too much of a coincidence that the first time they're hanging out is the day Ronnie's name is exploding in the news, right? And if you needed any further evidence that Scheana is desperate for more attention, she says the following in her story. "I mean, while watching the Vanderpump Rules finale, we have our own reality show in my condo."
No Scheana, you do not. In order for something to become a reality show, there has to be an audience for it. And—please believe me—people do not want to see more of you right now.
I'd yell at Scheana a little for not looking out for other women here (any footage of Ronnie other than him quietly weeping was probably rough for Jen to watch), but let's not pretend she's ever cared about that. At this point, I'm just getting genuinely concerned about her need to Instagram all moments of her life. (New theory: maybe she fakes crying on the reunion next week and runs out just to be with her iPhone?)

If we've learned anything from Rob/Scheana + Stassi/Patrick this season, it's that if you're the only one talking about the "relationship," you're probably the only one who thinks it exists. So until a guy comes forward and says "I'm dating Scheana," I'm going to have to start disregarding this nonsense.
That concludes today's round-up of Scheana's extreme thirst. Stay tuned for the day when Scheana posts her next "look at my reality boyfriend" Insta and "accidentally" tags Rob on her tit. I personally can't wait.
UPDATE: Maybe five seconds before we were about to publish this, Scheana opened her mouth again. I literally cannot keep up with this manic episode endless stream of thirst. In an E!News article, Scheana "speaks out" about Ronnie's relationship, sharing the kind words that "not everyone can work, not everyone is compatible." Welp, I guess she'd know.
She also snidely mentions that "they weren't together very long before she got pregnant," as evidence that the couple was beyond repair. All pretty rich coming from someone who made the comment "I know a family is something I want one day whether it's with Rob or Joe from down the street." So yeah. Maybe don't be taking shots at women for their sub-par family planning. All in all, this is the Scheana commentary no one asked for, on a situation she has nothing to do with, in the latest of her many sad attempts to have people give a shit. I think I speak for everyone when I say she should pull a T-Swift and cleanse from social media ASAP. Just please god don't follow it up with an "edgy" new album.
Images: Twitter (3); Instagram (1); Giphy (2)
An In-Depth Look At 'The Bachelor' Contestants' Beauty Routines
Last week we talked about what the girls who go on The Bachelor eat (answer: not very much) and how they exercise to stay so skinny. But that really only covers half of the question, "How are they all so much prettier than me?" Okay, so like, maybe that's a me problem. But still, what are they all doing with their hair and makeup? Is there hope for any of us to ever look like one of the Laurens competing for Arie's love, short of getting plastic surgery (and in Arie's case, a lobotomy)? Read on because I researched the Bachelor contestants' beauty regimens and found craziest shit these girls do in the name of beauty.
Makeup
Almost all of the contestants have fake lashes. It's easier and they look chic af on camera. You can buy the little glue-on ones from the drugstore that you wore for prom and your dance shows in elementary school, but if you want to look
Bachelor
level hot, you have to go for the
eyelash extensions
.
Rachel Lindsay just bought lashes from Sephora
and CVS, and let me tell you, I spent her entire season of
The Bachelorette
complaining about how much I hated her lashes. They were distracting. This is the difference between slapping on one piece of furry shit to your eyes and having a professional attach individual hairs to your lash line in a carefully curated way. If you're going to do this, do it right. They're pricey af, running from $120-$300 based on material, and you get them done about every 3 weeks. But you know, your eyes look done 24/7, you don't have to put on mascara, and you're always camera ready.
Somehow even in Paradise weather, all the girls' makeup is flawless the entire time. They also only have makeup artists on the first day and last day (unless you're the Bachelor/Bachelorette), so how do they do their makeup so professionally every day in between? None of them ever even have shiny foreheads.
Olivia Caridi, for instance, actually hired a makeup artist to teach her how to do her makeup and contour like a pro before she went on the show. Even more hilarious: she apparently
bought white and nude eyeliners
to put on while sleeping, just in case the cameras caught her. That, I think, is too much, but if you want your hookup to think you're as perfect as a
Bachelor
girl at all times, this is how you do it. Also, stop letting your hookups sleep over. Send them home when you're done with them. That is just good life advice.
Ashley I. gave up her bootleg Kardashian vibes for
Paradise
, sticking to foundation, mascara, highlighter, and lip since it's so hot you sweat it off anyway. At night, though, she'd pull out the
full contour
. She uses
Benefit's Hoola Matte Bronzer
to contour and bakes with Ben Nye Powder. I don't even know what baking means, so yeah,
look it up
.

Skincare
Having perfect skin is essential to looking flawless on TV and IRL, so take care of it. Corinne Olympios, queen of nannies and cheese pasta, stresses the importance of a
good moisturizer
.
Amanda Stanton
gets facials on a regular basis
(at The Facial Lounge in Orange County, CA) and doesn't wear makeup unless she needs to. She also has lash extensions so it's basically cheating the whole no-makeup thing.
Jojo
spends a small fortune
 on skincare products. She uses: IS Clinical Active Serum, Dr. Dennis Gross Extra Strength Daily Peel Pads, Laura Mercier Illuminating Tinted Moisturizer, and she also does not wear cheap foundation, opting for La Mer Soft Fluid Foundation. I get her point—spend more to have perfect skin and then you don't have to buy a bunch of stuff to try to cover up your ruined skin afterwards.
Becca Tilley recommends washing your face every night. Groundbreaking, Becca, thank you so much for your insight. You should be a dermatologist. She uses very basic and simple cleanser Cetaphil. Much like her personality.

Hair
I still majorly resent Caila for the whole Jared thing and because she was so indecisive and I find that VERY annoying, but she does have beautiful hair. I will give her that one little thing. She
does her curls
with a 1 1/4″ iron barrel and starts them about halfway through her mane to keep them loose.
JoJo also subscribes to the 1 1/4″ curling iron as the correct iron size, but she makes sure to curl in different directions and "always away" from her face. She then follows up with a
dry texture spray
. Jojo, you chose the wrong man, but at least your hair looks amazing.
Britt Nilsson, she who sleeps in her makeup, also unsurprisingly never washes her hair, limiting it to only
once or twice a week
. This helps your hair from losing too much oil and keeps it healthy and shiny. It also preserves your color if you dye your hair. So there are definite perks to being gross. Bust out the dry shampoo, at least.

Now all you need is
a casual $40,000
 to buy all the outfits they purchase before the show and you'll look just as desperate for a husband as any of them!


Should You Buy The Stuff 'Bachelor' Contestants Sell On Instagram? An Investigation
By now we all know that being on The Bachelor or its adjacent shows is simply a gateway to finding love becoming a D-List celebrity. Basically every ex-contestant leaves their day job the day they step foot in the mansion, and while some have since found success as a writer (Andi Dorfman), a sportscaster (Jordan Rodgers), or professional gym-selfie taker/Lifetime Network actor (Nick Viall), most are making the big bucks by simply peddling random shit on Instagram. Oh, the places you can go when you are hot and have no shame…
If you haven't seen their ads by now, then please tell me how you have the self control to NOT follow them on Instagram. Because I have been suckered into trying at least one of their "favorite" products and I am still considering getting a pair of DIFF Eyewear shades. But for those of you that are considering a career in post-Bachelor product placement ads or can't decide if you should take retail advice from ex-reality TV stars who obviously didn't spend their own money on those items: here is our breakdown of the most popular products among ex-Bachelor contestants and our unsolicited opinion on whether or not you should give them a try.
Pushed heavily by Jojo, this subscription box costs $49.99 and is filled with "seasonal" beauty, style, and fitness products. I seriously wonder how much of this shit Jojo actually uses and how much ends up in her trash can. It does, however, appear to be worth the money. The items in each box are worth around $200 and you get them for less than $50. So if you are into random shit that you don't need and don't pick out—go ahead and sign up.
Yes, Amanda Stanton has incredible hair, but I seriously doubt it is because of a gummy vitamin that looks like a Care Bear. Most likely it's a combination of extensions and good genes, and the extra Biotin from these cartoon candies isn't making a whole lot of difference. I am however, impressed by her ability to carry the weight of all that hair on her 90-pound frame. Her head must be so strong. I can't pretend to be a total hater, though, I did try these for awhile because I am a sucker with thin hair. They tasted delicious and my hair did seem shiny.
This Toms-esque company donates reading glasses for every pair of shades sold, so by now, Jade and Tanner have likely helped an entire African village with their close-up vision.  The glasses cost $85 a pop (you can get 25% off if you use my a Bachelor discount code), which seems a bit pricey for an item that is likely to get lost within a month. I have a serious sunglass addiction, so I will probably buy a pair before I finish writing this article—but I will feel bad about it. JK, I'll be helping people read; this is a great use of money I don't have. I do, however, recommend that you practice the restraint and stick to $15 knockoffs.
Meal prep/delivery companies like HelloFresh are popular among Bachelor celebrities Sean and Catherine, Olivia Caridi, Robby Hayes, and actually, everyone else. With plans of $9.99 per serving where you still have to do all the work/cooking, I really don't understand how this is a superior option to delivery. I will gladly pay 10 extra dollars a meal to ensure I never have to clean a dish. But if you like to cook and don't have the time to go shopping yourself, this seems like a more responsible subscription plan than a FabFitFun box.
Dean Unglert and his more attractive, less-of-a-fuckboy older brother figure, Peter "Why Aren't You The Bachelor" Kraus, have both found a sponsor in MVMT watches. While I am glad there is some Instagram work for the men of the franchise, and these are nice looking watches, I don't totally understand how this is a real company. Do people still wear watches? Is there some sort of watch revolution that I wasn't aware of? I don't get it, but I would hate someone wearing a MVMT less than I hate anyone wearing an Apple Watch—so if you are in the market for some wrist flair, go ahead and drop $100+ on one of these babies.