The Cringiest Celebrity TikToks Of February 2021
Does anyone else feel like the last few weeks have been some of the bleakest so far? Nearly a year into the pandemic, the combination of terrible winter weather, vaccine frustration, and just general life stuff have created a perfect storm of bad vibes, and it seems like a lot of us have been feeling it. But you know who hasn't let the less-than-ideal mood get in their way? The celebrities on TikTok. To them, February 2021 seems like any other month, and that means they're still cranking out the content that just makes you go "…why?" From Gen-Z to Boomers, some of our favorite famous TikTokers have been doing their worst lately, and here's your latest batch of cringe.
Heidi Montag
Heidi, Heidi, Heidi… I've grown accustomed to Heidi's weird TikToks around the house—the terrible lip-syncing and random product placement of Spencer's crystals throughout the videos, but this is a new level of cringe for her. She and Spencer are walking down the street, and she asks if she can take her masks off for the paparazzi. Obviously, the answer is no, but seeing her get so excited to have her picture taken just makes me kind of sad. Idk, maybe I'm still in my feels about Framing Britney Spears, but I have a hard time not getting angry at the thought of invasive celeb photographers. Heidi's also been ramping up her content about #filming, so it seems like the new season of The Hills should be coming soon.
Bryce Hall
If you've read my articles in the past, you'll know that Bryce Hall is my least favorite of the Gen-Z hot guy cohort on TikTok. Aside from practicing terrible COVID behavior, he also just seems like a f*ckboy, and this video of him and two of his Sway House buddies shotgunning energy drinks isn't doing anything to dispel that notion. At least they're wearing shirts in this video, because I was actually starting to wonder if they owned any clothes other than t0o-tight sweatpants.
Dr. Phil
@drphilThis new grand baby better hurry up!
Dr. Phil has always been one of my least favorite people on TikTok, and this video of him looking longingly out the window as he waits for his grandchild to arrive is so staged it hurts. Why does this old man have a BIB on his shirt? And how much did he have to force his wife to play along for the video? Also, he clearly hasn't been able to get his botox during the pandemic, because homeboy is looking way older than I remember. Anyway, his son Jordan McGraw had his baby with Morgan Stewart, a girl named Row Renggli, so hopefully his weird videos will be replaced with cute baby content soon.
James Charles
Last week, James Charles pulled two different social media stunts in the time it takes me to get out of bed n the morning. On the same day he tried to trick us into thinking he was bald, he also posted… a fake pregnancy announcement? We all say that bizarre recreation of Beyoncé's nude pregnancy photos on Instagram, but you may have missed this TikTok where he shows off his "transformation." I still don't understand why this was ever a thing, but I hope James got the attention he was craving.
Charli D'Amelio
I'm all for TikTok creators like Charli hustling and making money from their platforms, but taking financial advice from someone who was born in 2004 just doesn't sit right with me. She's advertising for Step, a banking and debit card service aimed at teens, which is supposed to help them build credit and learn about money management. Sounds like a smart idea, but I feel like they should be aiming their marketing at parents of teens, not kids who are scrolling on TikTok. We've seen people like Billy McFarland and the Kardashians market some questionable cards before, so I'm not trusting any famous person when it comes to financial advice.
Images: Featureflash Photo Agency / Shutterstock.com; TikTok
The Most Cringeworthy Celeb TikToks Of The Week
Welcome to 2021! The news is still a mess, we're still stuck in our houses, and yes, the celebrities are still at it on TikTok. 2020 was a banner year for everyone from the A-list to the D-list throwing their hat in the 'Tok ring, and while some of them abandoned their accounts months ago, others are still cranking out the content, good or bad.
Just like last year, I'll be bringing you the best of the best of the worst celebrity TikToks, so keep reading if you're in the mood to be uncomfortable.
Heidi Montag
Okay really, why is Heidi Montag so obsessed with Addison Rae? After that weird New Year's video where she went on and on about being proud of her, now she and Spencer are duetting one of Addison and Noah Beck's dance videos? This feels incredibly thirsty to me, because most of the time people don't really duet dance videos on TikTok, they just make their own video doing the dance. Also, this isn't the main issue, but Heidi and Spencer are not good at the dance, and I feel very uncomfortable with Spencer in general.
Noah Beck
Speaking of Noah Beck, he's busy trying to get noticed by Netflix. In this video, he lip-syncs one of Noah Centineo's monologues from To All The Boys I've Loved Before, asking in the caption to be cast in one of Netflix's rom-coms. I mean, ew. First of all, no one wants to see that (okay, someone probably does, but still no), and second, he already has millions of followers! He doesn't need some dumb Netflix movie! I don't think this will actually happen, but if it does, I might have to cancel my Netflix subscription.
Christine Quinn
Christine Quinn, our favorite ice queen from Selling Sunset, seems to be done with the whole "quarantine" thing, not that she was ever doing that good of a job with it. She and her rich hubby are currently on vacation in Bora Bora without a care in the world, as their home city of Los Angeles is the literal COVID epicenter. Great! I hope it was worth it, because in this video Christine shows us that her man is busy playing computer games, even while they're in a villa in the middle of the ocean. Stay home, people!
Scheana Shay
Scheana hasn't posted on TikTok in several months, but she resurfaced this week with… an old draft of her attempt at the "Savage" dance. Nothing says you're back like a weak try at a nine-month old trend! I love Scheana, and I would protect her at any cost, but she's trying way too hard here, and this really should've stayed in the drafts. She should pivot to posting pregnancy content, because those videos would probably actually be really cute.
Heidi Montag
On New Year's Eve, Heidi celebrated the end of 2020 by… congratulating Addison Rae on her successful year and calling her one of the biggest MVPs of the year. It's unclear what the connection is here—this isn't a Kourtney/Addison situation. I don't think they actually know each other, and Addison didn't even comment on Heidi's video. Ouch.
Jonathan Cheban
I had to double check, but no, this isn't one of Kourtney and Scott's kids. It's just a random kid named Aiden with 600 TikTok followers whose name on the app is "I want to Be famous." Can someone check on this kid? I'm not sure how Foodgod knows him, but either way, don't feel great about this collab. Also, I never need to see videos of adults eating baby food.
Tana Mongeau
Tana has a habit of sharing a lot of messy details about her personal life on social media, and she's bringing that energy int0 2021. In this specific case, she's feuding with her ex Bella Thorne, who released a song in December called "Stupid F*cking Bitch", which is suspected to be a Tana diss track. Tana responded with a YouTube video where she reacted to the song. In this TikTok, she brags about "exposing" Bella, and says that for years, she was "too afraid to say something bc she's evil." Personally, I feel like these two need to hash things out in private.
Howie Mandel
Moving on from Tana's dumb drama to the dancing boomer crowd, Howie Mandel is trying here to keep up with Charli D'Amelio, and it's not going well. I'll restate just as a 2021 reminder: if you can't dance, no one is forcing you to dance on TikTok!
James Charles
2021 already wasn't off to a great start, but things were only made worse by this video of James Charles pulling down his pants and repeatedly clenching his ass cheeks for the camera. Why??? Why must we see this? It's one thing when James tries to twerk, but this is just unnecessary. Either learn to dance or just don't!
Images: JNAM / Shutterstock.com
The Cringiest Celeb TikToks Of The Week
After taking a month off of cataloging the worst TikToks our famous people have to offer, it's safe to say not much has changed. We're still in the middle of a pandemic, social distancing isn't going anywhere, and yes, celebrities are still acting very cringey on TikTok. While some of our faves have gotten bored and mostly abandoned their awful TikToks (Vanessa Hudgens, please come back), there are still more than enough celebs who just can't put their phones down. Whether you're into sh*tty dancing, rough attempts at comedy, or half-hearted activism, there's something here for everyone this week.
December 12-18:
Meghan Trainor
I would love to let Meghan Trainor enjoy her pregnancy journey in peace without dragging her, but wtf is this video, honestly. Daryl Sabara's energy really stresses me out, and him yelling at me and trying to get crunk with a stroller while "Thotiana" plays in the background is not my preferred holiday vibe, to say the least.
Jenny McCarthy
I have no problem with celebs doing ads on TikTok, but I appreciate when they at least show a little commitment to the assignment. Jenny McCarthy has done two videos for Dunkin' promoting their season sugarplum macchiato, and in both, it's very obvious that she isn't actually taking a sip. I've tried it, and it's gross, but the least she could do is drink it with a smile on her face!
Bryce Hall
In a year full of lows, learning about Bryce Hall was definitely one of my lowest points. This video of him dancing in a Santa suit 10/1o ruined my day, and also, we shouldn't be doing fat suits anymore, come on.
December 5-11:
Bhad Bhabie
In this video, 17-year-old Bhad Bhabie (aka "cash me outside" girl) plays a prank on her mom by giving her a box with a positive pregnancy test inside. These kind of pranks aren't really funny in any context, but there's something extra cringe about this one. First of all, her mom clearly doesn't want to be on camera, and then her reaction to the test is to repeatedly say "I will f*cking stab you." Yikes! Idk about their family dynamic, but this isn't cute to me.
Tyra Banks
There's nothing Tyra loves more than sharing a little wisdom, and in this 'Tok, she talks about the difference between inventing and innovating. I don't really think these words are that confusing, but I also don't think Tyra did a very good job of explaining herself. Like, I'm not confident she could use both of these words correctly in a sentence. So let's discuss: was the smize an invention or an innovation?
Perez Hilton
Most of Perez Hilton's videos are just D-list celebrity news no one cares about, but this one is bad in a totally different way.  I'm 100% sure Perez with this devil filter is my new sleep paralysis demon, so I guess I just won't be sleeping for the next few days. I hate it here.
Tana Mongeau
There is… a lot going on in Tana's life right now. Apparently her ex made a mean song about her, and then her best friend hooked up with her new man IN HER HOUSE? I'm cringing at this whole situation because I feel bad for Tana, but also, why is she making TikToks about it?? Girl, figure this sh*t out! Also, stop having friends over, it's a pandemic!
November 28-December 4:
Jonathan Cheban
I thought Jonathan's videos of him shoveling food into his mouth were upsetting, but this is way worse. He's puckering up his gross lips and smothering them with hand soap, and then trying to blow bubbles. Sorry, is he five years old? Sir, please get a grip.
Jack Black
As a followup to his deeply cringeworthy WAP video, Jack Black is back with another TikTok of him dancing, this time in a Spider-Man costume. Again, something I really did not need to see. Just gonna throw this out there as a note to many of the celebs who cannot dance, but seem determined to make dancing TikToks: no one is making you do that! Stop it!
Wiz Khalifa
In this video, Wiz Khalifa rolls up to a drive-thru COVID testing site, with a joint clearly lit in the car, and we see the full swabbing process from start to finish. First of all, I'm really not a fan of seeing people get these swabs stuck up their noses on camera, but it also feels super inconsiderate to have smoke blowing in the face of this poor woman administering the COVID test. These people are going above and beyond to keep us safe, so please be considerate to them!
November 21-27:
Heidi Montag
I really thought I was done roasting celebrity "WAP" videos like, a month ago, but Heidi and Audrina just had to go and post this three months too late. Obviously, the dancing is not good—as you know by now, Heidi's dancing is never good. But more than anything, it's so half-assed! Audrina just walks off halfway through the video, leaving Heidi to fend for herself, and she really doesn't know what she's doing. This makes me sad.
Howie Mandel
In this video, Howie shows off his new face mask, which is perhaps the most unsettling thing I've ever seen. I really hope he never wears this in public, because people will be traumatized.
JoJo Siwa
This is a clip from a music video and not like, an actual TikTok, but we still need to discuss whatever the f*ck JoJo is wearing. It looks like she skinned a polar bear, and then bedazzled its entire body and turned it into a coat. The amount of glitter on her face is actually making me physically uncomfortable, and her hair bow has never been bigger. Someone stop her!
Lil Miquela
We've discussed CGI influencer Lil Miquela before, but before this week, I've never dared to look at her TikTok. Little did I know, she actually has a reality show on Snapchat now! I have so many questions. What does a reality show about a fake person entail? Why is this happening now? And did anyone know Snapchat had shows?? I can't let myself think about this too much, because it'll just make me angry.
November 14-20:
Charli D'Amelio
Charli has been getting roasted over a recent YouTube video, but today I'm focusing on one of her TikToks from this week, an ad for Dunkin. As part of her partnership with the brand, they created a drink called "The Charli," which is cold brew with caramel and whole milk. I've had it, and it took me like, three days to digest all that dairy. In this video, she reminds her followers that the drink is still available, but she doesn't seem all that committed to selling it. Twice, she says it's "pretty good", which is how I describe something when I don't like it but I don't want to be rude. Come on girl, earn those coins!
Dr. Phil
Dr. Phil continues his streak of making everyone uncomfy on TikTok with this video of him vibing to some hold music. Really, Dr. Phil dancing is something I never need to see, and as he gets more animated throughout the video (and gets his wife involved), it just gets worse.
Heidi Montag
Heidi hasn't made an appearance on this list in a while, but she's been busy making TikToks this week, and most of them are bad. Notably, she has been hanging out with Audrina Patridge, so the reboot of The Hills might finally be getting a second season. But in this video, Heidi just kind of dances around to the beginning "Candy Shop" while her mask gradually slips under her nose. The caption says something about going on the boat that's in the background, but she never actually shows us whether she got to go on the boat! That's just bad writing.
Derek Hough
I make a point of not looking at Derek Hough's TikTok too often because it makes me mad, but I really hate when he tries to be hot. I'm pretty sure this whole backyard laundry setup is for a photo shoot, so I can't fault him for being extra, but thrusting to "Pony" on a laundry basket? That's where I draw the line. Someone stop this man!!
November 7-13:
Bryce Hall
Bryce Hall is one of TikTok's most notorious f*ckboys, and hating his content is one of my favorite pastimes. Currently, he and his fellow Hype House member Josh Richards are taking part in No Shave November, and their results after nearly two weeks are kind of hilariously underwhelming. I always regret taking the dive into Bryce's videos, but at least today he gave me something to laugh at.
Barbara Corcoran
Big congrats to Shark Tank star Barbara Corcoran, who makes her first appearance on the list this week. In this TikTok, she acts out a POV scenario where she's listening to a pitch on Shark Tank, and then the person chooses Mark Cuban's offer. Her face as she chokes herself off camera is truly horrifying, but also, can we talk about her outfit? She's dressed like a middle schooler, and I truly don't understand it. Why is she wearing a backpack!!! I have so many questions.
Iggy Azalea
I'm always wary of anything Iggy Azalea does, but for the most part, she's actually pretty funny on TikTok. But this video of her twerking to an edited sound of Biden calling himself "daddy"… I hate it here. Honestly, I would hate this sound no matter what the video was, but there's something about the front view of someone twerking that's particularly unsettling. Luckily, Iggy has already gone back to making videos about eating pizza in bed, so I don't need to unfollow her.
JoJo Siwa
I know this is an ad, but the thought of JoJo Siwa consuming an energy drink is actually terrifying to me. Like, I needed an energy drink in college when I had a paper due the next day that I hadn't started. JoJo Siwa does not need an energy drink, and I'm concerned that she might literally explode if she drank a full one of these.
October 31-November 6:
Dr. Phil
I only put one Halloween TikTok on this list because, to be honest, Halloween already feels like it was seven months ago. But I couldn't just skip over Dr. Phil's jarring Halloween costume—Grandpa Joe from Willy Wonka. I have no desire to see Dr. Phil in a nightgown, and his weak attempt at dancing just makes it worse. Some people just don't need to do Halloween.
JoJo Siwa
I know that this nighttime routine video from JoJo Siwa is a joke, but I still found myself cringing. I'm used to seeing the cars with her face plastered all over them, but her house still gives me a headache. I love eating cake for dinner as much as the next person, but this is just too much. And watching her cover her entire face in glitter made my skin itch. Also, why is she in the shower with clothes on? This is not for me.
Candace Cameron Bure
We all know Candace Cameron Bure loves the Bible, and of course there's nothing wrong with that. But she keeps doing these cutesy Bible videos where she lip-syncs to a baby voice, and I find them deeply unsettling. Also, Candace posted this video amid major uncertainty about the outcome of the Presidential election, and I don't love the sentiment that we should just stop being worried about real world sh*t because of the Bible. That's not how the world works!
Howie Mandel
Y'all know by know that I'm not the biggest fan of Howie Mandel's TikToks, but whatever, some people like them. But my nerves are already shot, and I definitely didn't need to see this humongous teddy bear barreling toward me today. The "Where Is The Love" sound is majorly trending on TikTok right now, and I have to say, this is one of my least favorite takes on it.
October 24-30:
Bob Saget
The 60+ male celebs continue to crank out the content on TikTok, and I continue to hate it. I really thought we were done with "WAP" content a few weeks ago, but Bob Saget didn't get a chance to post his take until this week. Well, it's here, and it's awful. The bucket and mop bit is pretty run of the mill, but the clip of him with water pouring out of his mouth? It'll take me weeks to get over that. WEEKS! Note to any and all middle-aged celebs out there who have yet to post a "WAP" video: skip it, please!
Tyra Banks
First of all, Tyra has posted four different videos in the past week that she clearly filmed at the same time, so props to her for planning out her content! But this video made me die a little inside. She really thought she was doing something here! This feels like an over the top bit she would've done to introduce an acting challenge on America's Next Top Model, but when she's alone in her house doing it on TikTok, the whole thing just feels bizarre. Maybe if she had Miss J in the video it would've been better.
Jonathan Cheban
Every time I include a Foodgod TikTok on this list, I tell myself it's going to be the last one, but he really outdid himself this week. He's bugging out (as per usual) about some guava ice cream, and then he does a slurping noise/motion toward the camera that is so foul, I honestly think he belongs in prison. I can't even describe how uncomfortable I am right now, but if you watch the video, you'll understand where I'm coming from. Jonathan, PLEASE!
Meghan Trainor
As part of this ad she did for a soap brand, Meghan Trainor was supposed to "come clean" about something, and the big secret she chose was that she likes eating chips with ketchup, and drinks milk with ice cubes in it. Okay, so first of all, what a lame confession. But als0—EW! Potato chips with ketchup is not something I want to try, but whatever, I guess I low-key get it. But this adult woman is drinking whole glasses of milk with ICE CUBES??? I knew I didn't like her for a reason.
October 17-23:
James Charles
Personally, I always cringe when James Charles tries to remind us he can sing, but this one is especially bad because the video starts with him sneezing INTO HIS HAND. In this time of widespread germophobia, could James not at least show proper sneezing protocol on camera?? And then, without washing his hands or anything, he touches his face!!! James, what are you doing!!!
Bryce Hall
Earlier this week, the tabloids were all over the story of how TikTok star Bryce Hall got into a brawl with staff at a restaurant in LA after they told him he wasn't allowed to vape at his table. For reference, this is the same asshole who got his electricity shut off by the city after he refused to stop having parties during the pandemic. In this TikTok, we see him at the golf course in the same outfit that he was wearing during the fight, and it's so cringe to watch him just do like, anything. I don't understand why all these random hot guys are so famous, but can we please cancel Bryce Hall?
Woah Vicky
If you're unfamiliar with Woah Vicky, welcome to a very specific corner of the internet. She's a 20-year-old social media star and sometimes rapper who's probably best known for two things: falsely claiming to be Black, and getting in a full-on fist fight with Bhad Bhabie. She also has arguably one of the most annoying voices of anyone on the planet, and this video of her belting out "A Thousand Miles" in the back of a car is the vocal equivalent of nails on a chalkboard. Okay, sorry for doing that to you, you may now go back to pretending you don't know who she is.
Meghan Trainor
Is it a good thing that Meghan Trainor is using her platform to encourage everyone to vote? Absolutely! But I did not need to come on TikTok today and be assaulted by the visual of Spy Kids star Daryl Sabara twerking for the camera. Absolutely not, no way. This is too much! The voting song is cute; she should've just posted a video of herself and kept it moving.
October 10-16:
Candace Cameron Bure
Candace Cameron Bure being religious is nothing new, and I'm certainly not going to roast her for that. But I have no issue roasting her for this bizarre choreographed dance where she uses her Bible as a prop. This feels like one of the less impressive routines from Dance Moms, but performed by a 50-year-old woman with a not-great sense of rhythm. I expected there to at least be a Bible verse in the caption or something, but it appears that Candace just felt compelled to dance.
Melissa Gorga
This TikTok is pretty standard stuff from Melissa, except for the fact that there are two random men sitting in the background, both wearing masks and looking very confused. Melissa, who are these dudes? Neither of them are her husband (ily Joey), and they certainly don't look like they're interested in being in a TikTok. This is why I don't make TikToks in public.
Jonathan Cheban
My nemesis was back at it this week, attending one of those godforsaken Sugar Factory events that Kardashian-adjacent celebs thrive on. This time, rather than going for some diabetes fishbowl cocktail, Jonathan tried some sliders with rainbow buns, and I've never wanted to throw up more than I do right now. Sorry, but a GREEN hamburger bun belongs nowhere near a human digestive system. Every day we stray further from god's light.
Jessica Alba
I respect Jessica Alba's business woman hustle, and she's undoubtedly more successful than I will ever be. But you know what I don't want to see? Recipe ideas that are inspired by DIAPERS. Yes, I swear to god, this cookie recipe is inspired by Jessica's new line of fall-themed diapers. The cookies look yummy, but now I'm literally going to be thinking of a baby's sh*t the entire time I'm eating them. No thank you!
October 2-9:
JoJo Siwa
MJ🤍⚡️ I learned my first MJ dance today!!! This is the real choreo from his "This Is It" tour!!!🤟🏼
Soooo… who's gonna tell JoJo Siwa about Michael Jackson? She didn't do anything wrong here—we all love MJ's music, and the dancing is great, but I feel like someone on her team should maybe steer her away from doing more of these videos in the future. She's 17, she can handle the truth. Learn some of Janet's choreography instead!
Dr. Phil
Afternoon vibe. @420doggface208
♬ Dreams (2004 Remaster) – Fleetwood Mac
Dr. Phil is quickly becoming one of the TikTokers I love to hate the most, and this video of him trying to be seductive while driving a golf cart and chugging cranberry juice will most likely give me nightmares. The "daddy" video was funny and all, but we cannot let Dr. Phil think he is some kind of sex symbol. 2020 is already bad enough, and I cannot handle this.
Jenny McCarthy
It happened. ##realityripple 👻
♬ original sound – Jenny McCarthy
Does Jenny McCarthy actually have ghosts in her house? She sure thinks so! This video feels like a bootleg version of Paranormal Activity, except nothing interesting happens, and the protagonist is an anti-vaxxer. No thanks! This week, Jenny also posted a TikTok of her trying on one of the heads of the Masked Singer costumes (she's a judge), and I can only imagine how many germs are in those things. Ew!
Logan Paul
Logan's brother Jake has barely posted on TikTok since his house got raided by the FBI over the summer, but the elder Paul brother is still up to his old, annoying ways. This week, he posted a video of himself walking off of a private jet, and accidentally spilling a briefcase full of cash. I'm 95% sure this was a staged video and he did it on purpose, because that's kind of his whole thing, but either way, this video is obnoxious. Idk if Logan is aware of what's happening in the world rn (probs not), but most people don't have private jets and boxes of money lying around.
September 26-October 2:
Howie Mandel
I'm not sure I really get the point of Howie's original video, and the duet he did with himself is even more lame. Howie's dad humor has proved really popular on TikTok, but as I've said before, it just does nothing for me.
Tana Mongeau
At this point, I've really discarded any expectations about Tana Mongeau following COVID protocols, but this is just flat-out dumb, and the video isn't even funny! She's kissing Noah Cyrus (Miley's little sister) with masks on, and I really can't with the whole mask kissing thing. If it's your actual partner, fine, it's just a little weird, but you shouldn't be doing this with randos.
Jason Derulo
Jason Derulo has made a second career out of doing the most on TikTok, and this money tree video is no exception. Truly,  I feel bad for whatever assistant had to spend an hour taping fake dollar bills to the leaves of this tree, and then another hour sweeping them all up off the ground afterward. The video isn't even funny, so like, is this worth it?
Addison Rae
Welcome back, Addison and Sheri! First off, I still don't understand how these TikTok famous kids with millions of followers getting away with posting such lazy, uninteresting videos. For the men, it's the sh*tty shirtless dancing, and for people like Addison and Charli, it's the sh*tty dancing, but with shirts on. Also, I still don't want to see thirsty Mama Sheri dancing on my For You Page. Sorry, not sorry. At least the background is scenic?
September 21-25:
Heidi Montag
After a few weeks of leaving her followers high and dry, my cringe queen Heidi finally returned to TikTok this week. Apparently she didn't use her time way working on new video concepts, because this week she delivered another video of her making googly eyes at the camera while waving around some of Spencer's crystals. At least she was smart to use a trending song, but she didn't actually really do the trend. Heidi, please never stop.
Tana Mongeau
It's definitely not breaking news that Tana Mongeau gets fillers, and I really don't care one way or the other, but oh my god, why is no one at the med spa wearing a f*cking mask??? The only time anyone in this situation should be mask-free is if they're literally having something injected into the lower half of their face, so it's disappointing to see supposed medical professionals being so care-free. We know Tana isn't being that careful when it comes to social distancing, but you'd expect better from someone who sees patients for a living.
Jonathan Cheban
Usually, Jonathan Cheban makes this list for disgusting videos of him shoving way too much food in his mouth at once, but he switched things up this week by trying to do comedy. He's on a stationary bike located on a rooftop, which then blasts off into the moon. Cool effect honestly, but it's totally ruined by him calling out "FG phone home" over and over again. To be fair, he does look like an alien, but honestly I'd prefer he sticks to the nasty food videos in the future.
Addison Rae
Addison isn't really doing anything wrong here, but her mother Sheri (whose "WAP" dance made this list previously) continues to give me a great deal of bad vibes. The thirst just radiates from every pore of her being, and to be honest, I don't know why she insists on doing these stupid dances with her daughter. I really hope rumors about this family getting a reality show aren't real, because this woman does not need any more attention.
September 14-20:
KJ Apa
Pardon me if I missed something here, but why on earth is KJ Apa dipping his hair in his tea? And why is he then letting the tea drip off of his hair and into his mouth? This is a bizarre thing to do in the first place, and given that his hair looks greasy AF, this cannot be remotely sanitary. The one plus here is that I guess the orange hair means that Riverdale really is happening again, so congrats if you're one of the 10 people still watching.
Dr. Phil
In this video, Dr. Phil shares some "fun psychological facts", which are mostly oversimplified life hacks that I'm not have any real basis in psychology. The facts are pretty lame overall, but I take personal offense to Dr. Phil's suggestion that we should all be getting ready for work like normal even if we're all still working from home. Dr. Phil, why do you care if I'm wearing sweatpants for the 200th day in a row? Mind your own business!
Kourtney Kardashian
Kourtney hadn't posted a TikTok in like, three months, but she made her big return to the 'Tok with this bizarre photo slideshow of her walking through the hall of her house. The music is weird, the angle is weird, and the photos look like they were taken on an iPhone from 2011. Kourt, are you okay? I guess Addison wasn't around to help her make this one, because the quality is seriously lacking.
Howie Mandel
Like I've said before, Howie Mandel is huge on TikTok, and I've never quite gotten the appeal. Whatever, people like dad humor I guess. But there is something so wrong about seeing Howie Mandel—one of the most famous bald people—wearing a wig, and I can't quite put my finger on it. Maybe it's this specific wig, but this video is making my physically uncomfortable. Howie, please go back to being bald, it's for the greater good.
September 5-13:
Addison Rae
I have no issue being a little embarrassing in public in the name of getting ~content~, but doing a TikTok dance in the middle of a crowded restaurant, in the middle of a pandemic, while randos are everywhere around you? It's a little much for me. Addison has a big empty house to half-ass these dances in! Or she could go to Kourtney's house! Of course, because TikTok is wild, this video still got over two million likes. Why do I even try?
Dr. Phil
Dr. Phil's video pleading with people to stop calling him daddy went totally viral over the weekend, and I have to admit, it's grown on me. The first time I saw it, I was horrified—both with what I was seeing, and the idea that anyone would call him daddy in the first place. But now that I've seen it a few (dozen) more times, I've come to appreciate this as the comedy gold that it is. Dr. Phil, I might be cringing, but please make more of these videos.
Tana Mongeau
Just like Addison, Tana also made a TikTok at a restaurant this week, but hers is cringe for an entirely different reason. While she giggles into her phone camera, we see a waiter bringing her food in full mask, gloves, glasses, and face shield. I'm not trying to shame anyone for supporting restaurants right now, but something about making a stupid video while your waiter looks like a f*cking stormtrooper feels… dystopian. I hope she at least asked the waiter if he was okay with her posting this.
Derek Hough
Derek Hough's videos always make me feel mildly uncomfortable, and this one where he's shirtless and keeps punching the camera reeks of toxic masculinity. I'm not saying Derek himself is toxic, but I just don't love this vibe. Also, are these fitness facilities in his home? Private? He's not wearing a mask at all, so I certainly hope this isn't a public gym. The thought of stepping foot into a gym right now makes me shiver, so it's kind of wild that other people are just hanging out making TikToks by the weight machines.
August 29-September 4:
Heidi Montag
Heidi, Heidi, Heidi. I am continually impressed with Heidi Montag's ability to pump out the unintentionally disturbing content on TikTok, and this drag makeup filter is some of her worst work yet. The Disney theme music has never been more chilling. If you're reading this and you know Heidi personally, please ask her to stop.
Jonathan Cheban
I mean, do I need to explain why I cringed at this video of FoodGod shoveling banana pudding into his mouth with the world's largest spoon? Everything this clown does is over the top, and this ridiculous dessert tower is no different. Honestly, this stuff is probably delicious, but now it's been ruined for me. Thanks, Jonathan!
Perez Hilton
If you're still getting your celeb news from Perez Hilton in 2020, I have questions, but his TikTok videos are A LOT. If you actually want to know what's going on with Britney Spears and her conservatorship, read this article instead. It's more coherent, and you don't have to stare into Perez's creepy eyes.
Howie Mandel
If you're one of the three remaining famous people on TikTok who hasn't already done the "WAP" dance, I have a message for you: YOU DON'T HAVE TO! Please, for the love of god, just leave it alone! There are a lot of things I need right now, but seeing Howie Mandel twerk is absolutely not on that list. I really wish I could unsee this.
August 22-28:
Meghan Trainor
Ring ring—it's your sleep paralysis demon calling! Meghan Trainor's TikTok presence is all over the map, and while I don't love when she tries to do cute videos with her husband Daryl Sabara, I certainly don't love this either. Idk what she was trying to accomplish here, but now her close-up face is permanently seared into my brain.
Bob Saget
It's always a bumpy ride with boomers on TikTok, and personally, I never needed to see Danny Tanner dancing to a remix of "Love Story." When he pulled out the ring box, I was expecting something funny to happen, but instead, he reveals a wire ring and then just kind of stands around, and then starts hip thrusting. Ew. Bob, you have to have a clear concept if you don't want the video to fall flat!
Sheri Easterling
The name Sheri Easterling probably doesn't ring a bell, but she's Addison Rae's mom, and she has over 10 million followers, because TikTok is wild. Everything about Sheri's online presence is cringe, but she really outdid herself with her take on the viral "WAP" dance. Last week, I came for Lisa Rinna for her "WAP" video, but this is much, much worse. The thirst is REAL, and I'm upset.
Kevin Bacon
Back to the boomer men! Kevin Bacon is on TikTok for some reason, and this week he shared a groundbreaking recipe for how to eat a mango. The whole thing is uncomfortable, because Kevin has to whisper because his wife is sleeping. And then, at the end, he bites into the mango like a literal animal, and it's just too much for me. Someone get this man a napkin.
August 15-21:
Jonathan Cheban
You know what I didn't need to see at 10am today? Foodgod shoveling piping hot pizza into his mouth,  and then letting it drop back onto the plate. I realize that I'm now making all of you suffer through the same video, but sorry, we're in this together. Every time I watch Jonathan Cheban's videos they make me upset, which means I should probably just stop looking, but it's like a car crash at this point.
Justin Bieber
Justin Bieber only posts on TikTok sporadically, but when he does, it's almost never good. In this one, he just sings a few seconds of his song "Intentions," with a filter on his face that's honestly disturbing to look at. By now, most celebrities as famous as Justin have either stopped using TikTok or invested money in being really good at TikTok (Jason Derulo, Will Smith), so Justin's uncomfortable, poorly-lit videos feels like they're from a different era (aka March 2020).
Heidi Montag
God bless sweet Heidi Montag, who completely missed the point of this TikTok trend. You're supposed to list some specific trauma you went through, and other top-tier examples include numerous people saying "I was on Dance Moms" and Claudia Conway saying "my mom is Kellyanne Conway." Heidi has PLENTY of good material for this trend, like being married to Spencer Pratt, or her mom telling her she didn't look pretty on TV after having 10 cosmetic surgeries, but she just went with "you can't." Heidi, I was rooting for you!!
Kelley Flanagan
You'll need your sound on for the full cringe effect of this one—it's a real audiovisual experience. Kelley starts by failing miserably at a TikTok dance that she wasn't equipped to try in the first place, and then we hear Pilot Pete behind the camera telling Kelley that she looks like a hot bunny. Pardon me while I throw up in my mouth. The gushy posts from these two have always rubbed me the wrong way, and this isn't helping.
Lisa Rinna
Lisa Rinna's signature dancing videos have recently become a source of conflict on RHOBH, and while I wouldn't love it if my mom was posting stuff like this, Lisa can do whatever she wants. But with this "WAP" video, Lisa has really outdone herself. She's flashing her crotch, she's on the floor, she is truly doing the most. Whether you're team Rinna or not, I really feel like this one could've stayed in the drafts.
August 8-14:
Hannah Godwin
This video of Hannah and Dylan doing the "It's the (fill in the blank) for me" trend is actually really cute! Rather than cringing AT this one, I'm cringing on behalf of Hannah, who gets thoroughly clowned by Dylan when he brings up all the other guys she made out with while stringing him along on Bachelor in Paradise. Honestly, good for him for being able to joke about this, because it was pretty rough to watch. Ugh, I miss 2019.
Hannah Brown
This video of Hannah trying on a bunch of different outfits exudes strong "I'm not like other girls" energy. Like, good for you, sometimes you wear dresses and sometimes you don't—is that special? Also, we're all at home 24/7, so wearing pajamas during the day is basically the norm at this point.
Kelley Flanagan
The Bachelor ladies really had a strong showing this week, and this drone footage of Kelley's awkward dancing on a rock just added to the overall cringe factor. Also… is she trying to say she and Pilot Pete are engaged?? Like, I don't think she is, but also, is she? If not, the the part about pulling out a ring makes absolutely no sense. I guess I won't waste too much brain power trying to figure it out.
Perez Hilton
Perez Hilton has always weirded me out, and watching him yell about 15-year-old Charli D'Amelio's maybe-cheating scandal feels skeezy as f*ck. Perez has made numerous TikToks about Charli's relationship status, and it's… bizarre. Get a hobby! Also, this format of his head just popping into the screen from various angles is giving me a headache.
August 2-7:
Kelley Flanagan
This week was Pilot Pete's 29th birthday, and Kelley celebrated her man with a montage of all their experiences as a couple. Well, all their experiences minus the time he dumped her on a TV show. But the actual cringe part of this is that their entire relationship has taken place during a pandemic, yet this video makes it clear they've been doing an awful lot of traveling in the last few months. I get that Peter is a pilot, but like, this is a lot.
JoJo Siwa
JoJo Siwa has a boyfriend! In case you don't pay much attention to her, she's actually not nine years old—she's 17, and she's dating a guy named Mark. She introduced him to her followers in this video where he's wearing one of her signature ridiculous outfits, and you can just see the fear in his eyes, because he knows he's about to be used for content for as long as this relationship lasts. Good luck, Mark, hope you like finding glitter everywhere!
Gabi Butler
Gabi Butler was one of the breakout stars of Netflix's Cheer, which shockingly premiered in 2020, even though it feels like three years ago. This week, Gabi was apparently teaching a cheer session in Texas, where the coronavirus situation is… not great. It's good that the kids are wearing masks, I guess, but they're also all literally touching each other. With schools in many states reopening, this is about to be the norm, but that doesn't mean it's a good idea.
Pauly D
Pauly D's TikTok content is mostly fine, though I don't love his Versace robe. But mainly, I need to bring up his brown leather couch, that looks like those mediocre ice cream sandwiches they handed out at elementary school events. You know, the ones that were wrapped in paper, and mostly just got on your hands? And on top of being ugly, I cannot imagine that is a comfortable couch. Pauly D, please get some better furniture!
Candace Cameron Bure
Now that Fuller House is over, I guess Candace Cameron Bure has a lot of time on her hands, and she's spending it… learning TikTok dances. Except, I'm not sure this is a TikTok dance so much as choreography from a middle school production of The Sound of Music. Bless her heart, Candace really is trying so hard here, and it shows! I would rather see her attempting the "Savage" dance, honestly, because at least it would be funny.
July 25-August 1:
Addison Rae
Ah yes, Addison, our favorite new Kardashian! Here's the thing. Addison is so popular on TikTok that she doesn't even have to care about the quality of her videos anymore. Like, if two people walk in front of the camera while you're recording, DO ANOTHER TAKE! If my friend is taking pics of me, I'm not gonna post the one with her thumb in front of the lens. This still got five million likes (I'm sick), but come on.
Meghan Trainor
Remember how Meghan Trainor is married to the buy who played Juni in Spy Kids? Well, if you forgot, there you go. Apparently they've been watching Grey's Anatomy recently, and Daryl (the husband) bought some scrubs so he can join in. The thing is, I think they're joking, but getting cast on Grey's would be the biggest thing to happen to his career in a very long time. He wishes he could hang with Meredith! Also, I have an inherent distrust of people who are just now discovering Grey's Anatomy for the first time.
Tana Mongeau
Is it any surprise that Tana Mongeau isn't following proper social distancing protocols? I already would've said no, and then she was seen at that massive influencer party a couple weeks ago. But this time, she's dancing with her friends in the parking lot before going grocery shopping (why), and though they're wearing masks, she and her friend "kiss" each other. No, please no. Wearing a mask is great, but it's not just a cute little costume piece for your funny TikTok.
Derek Hough
It's always a little cringe when celebs upload promo videos on TikTok, but I get it. But this—a montage of Derek Hough making faces on World of Dance, set to Harry Styles' "Watermelon Sugar"—is beyond. The song choice has nothing to do with anything, and the faces are… a lot. It's no secret that the Hough family is not my favorite, and this isn't doing anything to help.
Francesca Farago
Last week, Too Hot To Handle's Francesca was randomly hanging out with Tana, and this week she's found a new crew of friends to not quarantine with. Honestly, seeing any video of a group of friends who obviously aren't social distancing is a little triggering right now, and the LA influencer community seems to be following absolutely no rules. But aside from that, WTF is this video? Are they playing ring around the rosy? Grow up, lol.
July 14-24:
Nikita Dragun
We already came for YouTube star Nikita Dragun for having a giant mask-free party this week, but the poor pandemic decisions don't end there. In this video, she's surrounded by a posse of young men that all look exactly alike, and again, there are no masks here. Nikita, honey, I can send you a mask if you can't find one!
Jonathan Cheban
Jonathan Cheban, AKA Foodgod, has me blocked on Instagram, so honestly I forget that he exists sometimes. But I'm not safe from seeing his content on TikTok, and it's just as annoying as you would expect. He posts A LOT, and right now I'm particularly upset by his horrible acting in this obviously staged video. A ginormous ice cream sandwich is pretty much par for the course for Foodgod, but still, ew. Also, I hope this is an old video, because no one is wearing a mask.
Howie Mandel
Despite being decades older than the main TikTok demographic, Howie Mandel is actually super successful on the platform. Apparently a lot of Zoomers didn't even realize he was famous before TikTok, which like, smh. A lot of his videos are cute and/or funny, but this? This is straight-up nightmare fuel. I feel like I'm watching a haunted jack-in-the-box, and I'd like it to stop.
Tana Mongeau
Please welcome back to the stage, Tana Mongeau! After partying with Nikita Dragun this week, Tana also hung out with Francesca from Too Hot To Handle. I swear, these people are seeing more friends in a week during a pandemic than I ever did before corona. Aside from the cringe aspect of hanging out in a state where social gatherings are currently prohibited, this video is also just a complete mess. Truly, what is going on here?
Heidi Montag
Someday I will stop paying attention to Heidi's tragic TikToks, but that day is not today. As usual, she's shilling for Spencer's crystal company by holding the crystals up and looking at them like she's confused. This time, she's got Looney Toons as her backing track, and her faces and fake running are too much for me to handle. Heidi, please.
July 4-13:
Tana Mongeau
I think I speak for all of us when I say "TANA NOOOOOOO." That's right, Tana is hanging out with Jake Paul again (that's her ex-fake husband, if you can't be bothered to remember anything about these people). She says they're just friends, but 1) why is he cuddling with her during a pandemic and 2) why would she even want to be friends with him? Idk, I just have a bad feeling about this.
Reese Witherspoon
For this one, I'm cringing in solidarity with Reese's 16-year-old son, Deacon. He just released his first single last week, and of course, Reese wants to turn it into a TikTok dance. The song is catchy AF, btw. I'm sure Deacon appreciates his mom's support, and it's cute that she's so excited for him, but that doesn't mean the cringe level isn't off the charts.
Jason Tartick
Since Hamilton came to Disney+ earlier this month, it's been a big trending topic, but a TikTok of Jason Tartick lip-syncing to King George's song is one piece of content I would've been fine without. I can just imagine Kaitlyn coaching him through this, and he probably did 100 takes to get it right. I guess it's kind of cute, but still, I'll just watch the real thing.
Heidi Montag
Look, I almost feel bad including Heidi again, but how does she not know that you if you want the bottle to "explode", you have to shake the champagne before popping the cork? I refuse to believe Heidi Montag has never popped a bottle in her life. Also, what is this photo shoot for? She's wearing a yellow dress with sneakers, and in another video, she's posing with a cowboy hat (not wearing it, posing with it). Whaat is going on?
Perez Hilton
This emoji filter that Perez Hilton is using is the scariest thing I've ever seen in my life. You thought The Shining was scary? Try Perez talking about dates through a giant lip emoji. Nope, no thank you, I'd like my money back. Can't wait to have nightmares about this tonight!
June 26-July 3:
Heidi Montag
Has Heidi been possessed by aliens? In this video, she's trying the famous TikTok "slow walk" (which she's not very good at), but she's also holding two of Spencer's crystal necklaces. She says that the crystals have her energy moving, but there is absolutely no energy happening in this video. Her dead-eyed stare into the camera might give me nightmares, not gonna lie.
Jake Paul
Around here, Jake Paul is mostly known for his fake marriage to Tana Mongeau, and for generally being an ass, but did you know he's a professional boxer now? He apparently won his first pro fight in January, but he's not looking too good in this clip. I know this list is about cringing, but watching him get punched repeatedly is… kind of satisfying.
Kelley Flanagan
I'm sure you weren't wondering, but just in case you were, Kelley and Pilot Pete are still going strong. Kelley posted this sappy montage of their times together, set to a TikTok sound of some girl talking about how life's small moments are beautiful. Ew. Conveniently, Kelley left out any clips of her time on The Bachelor, because I guess those don't really fit with the narrative.
Rita Ora
We've talked a lot about performative allyship in the last month or so, and while I love Rita Ora, this Pride TikTok is a damn mess. She's been quarantining at a rented cottage in the Cotswolds (very The Holiday vibes), which she filled with about 1,000 balloons, just so she can bust through them and shout "Happy Pride!" Lol, thanks Rita! Also, her new single is playing in the background, because she has to get her product placement in there somewhere. I really hope she donated to some LGBTQ organizations or something, because this video is not it.
James Charles
As tempting as it is, I am not here to clown James Charles for his dancing. I could, trust me, but that's not truly the issue here. Instead, I'm choosing to focus on the moment when he turns sideways, and we see that the waist of his jeans is being held in with a literal clamp. This is a classic move on Say Yes To The Dress, but those women are trying on sample-size dresses that don't actually fit them. James, please get some jeans that fit. I know you can afford them!
Check back next week for what TikTok messes the celebs have in store for us—can't wait to see how they continue to ruin this platform!
Don't miss out on any pop culture or entertainment news. Subscribe to our weekly newsletter here. 
Images: Kathy Hutchins / Shutterstock.com; tanamongeaulol, officialreesetiktok, jason_tartick3, perezhilton, heidimontag, jakepaul, kelleyflanagan, hannahg11, jasonderulo, ritaora, jamescharles / TikTok
Stephanie Pratt Blasted Spencer And Heidi On Instagram
Is anyone else watching The Hills: New Beginnings this season? Because it certainly feels like it's just me and my one coworker talking about Justin Bobby's eyeliner every Tuesday morning. And it certainly feels like I'm the only one who wakes up in the middle of the night gasping, "but where was Whitney?!" But surely, surely, MTV wouldn't keep a show on the air solely for my enjoyment and nostalgia, would they? If they are, that's like, so sweet, but I think they might need some extra drama to hook a few more viewers in order to keep season 2 afloat. Enter, the Pratt Family. 
After this week's episode, Stephanie Pratt took to Instagram to criticize her costars, and drag up the good old "Heidi and Spencer said LC made a sex tape," rumor. Let's take a look at the unabomber's manifesto her post: 
Normally I can't be bothered to read a post this long, because my attention span has shrunk alarmingly since the invention of the iPhone (thanks, Steve!), but this is juicy, so I'll break this down for you. Stephanie says she is back in London where evil siblings do not exist (ah yes, because that sh*t going on between William and Harry is because they're being too nice to each other), and then goes on to say that Heidi is evil, only talks about her to get in magazines, and that yes, she is responsible for the sex tape rumor. Newsflash: no one cares anymore, Steph!!!
She also says she and Justin Bobby never slept together, and I'm sure that's *technically* true, because Justin Bobby, a 37-year-old man who attends desert festivals clad entirely in leather, calls it "vibing." Finally, she claims that Audrina knows that she didn't sleep vibe with Justin, Audrina had a secret boyfriend outside of the show, and that this "attack on her character" was all done so Audrina could get more screen time. 

As my therapist would say, this is something you should write in your diary and not put on the internet. And this is where I get suspicious. In the comments, Stephanie claims that she will not be returning for season 2. But why are you bringing up all this sh*t on Instagram, if not to push your dramatic storyline into the following season? I guarantee you she will eventually sign on, and we'll get a million stories about how she's reluctant to go on the show and confront Spencer and Heidi after this attack post. THUS GETTING HER MORE MEDIA ATTENTION AND AIRTIME!! Does anyone else agree with me, or have I just watched too many YouTube conspiracy theory videos in the middle of the night?
It also appears that Heidi responded to Stephanie's vitriol on her own prayer and scripture-dedicated Instagram account (no, you didn't just have a stroke, yes this is something that exists):
So Heidi just used Jesus to tell us she's better than Stephanie. Just how He wanted his teachings to be implemented! He would be so proud! But just in case He's not, I'd watch out for lightning strikes for the next few days, Heidi. 
TBH I still don't really understand what Spencer and Stephanie are fighting about. This season, Stephanie mentioned that Spencer and Heidi didn't tell her when her nephew was born, but in my opinion they really saved her a lot of trouble. I have visited numerous newborn babies over the last few years, and they all look like blobs, and you can kill them very easily by holding them wrong. It's terrifying. Count your blessings, Stephanie. This just seems like they're rehashing the same old made up drama, only now Stephanie has an entirely new face, no?

I guess we will have to wait and see what happens with the rest of this season, and if Stephanie *shockingly* decides to show up for season two. In the meantime I'll just be over here patiently waiting for Spencer to send me a Pratt Daddy Crystal (I'll review it Spencer, I promise!). 
Images: Shutterstock; Giphy (2); officialstephpratt, prattprayers/Instagram
Stephanie Pratt Is 'Not On Speaking Terms' With Heidi & Spencer Pratt
We still have over two months before the The Hills reboot premieres, but I am already 100% ready. I'll admit, until the beginning 0f 2019, I was a Hills virgin. I had seen a random episode here and there, but I had never watched start to finish. That's no longer the case, because I binged all six seasons in about three weeks, and I have absolutely no regrets. So when The Hills: New Beginnings actually starts, I will definitely be watching, but lucky for us, the cast is already bringing the drama. This is probably hard to imagine, but Spencer and Heidi are still causing problems.
The source of our info today is Stephanie Pratt's podcast Pratt Cast (cute name lol), which she cohosts with Bachelornation's Wells Adams. This is an interesting pairing, and I had no idea this podcast existed until literally today. I would say I'll check it out, but that would be a lie. Steph revealed on a recent episode that she isn't on speaking terms with her brother and his wife. In case you need a refresher, Stephanie is Spencer Pratt's sister, and Spencer is married to Heidi. On the OG Hills 10 years ago (god, we're old), Spencer and Heidi basically did what I do every time I drink Jäger and ruined their relationships with their family and friends by acting psychotic. On the show, Stephanie was often caught in the middle between being loyal to her brother and sucking up to Lauren. She can be a little bit of a thirst master general, but she always brought the drama, and for that I am thankful.
Back to the podcast and the source of this update. On the podcast, Stephanie had a lot of strong words about Spencer and Heidi. The main issue goes back to a photoshoot with the cast of The Hills, and the specifics are hilariously petty. According to Steph, Heidi opened a bottle of champagne on the set, and she shared it with everyone but her. Stephanie says that Whitney Port commented how weird the whole thing was, and that things between them just got worse from there.
"We are not on good terms. We are not on speaking terms. I do not consider them my family."
Okay, that is a lot, and I really don't feel like all of this emotion is coming from Heidi not pouring Stephanie a glass of champagne. Really, I have a feeling that these three haven't actually worked through all the issues that they had the first time around on The Hills. Here's another excerpt of what Stephanie had to say:
"I'm also not going to pretend that Spencer and Heidi are good people, like I was doing for most of the series for my parents. For the sh*t they have done to me recently, I'm done. This is why I moved to London. I'm done. I cannot live near them. They are the most toxic people I've ever met. They are Bonnie and Clyde till they die, so if they say the sky is black, all of us are morons for saying it's blue."

Stephanie also promised she wouldn't "pussyfoot around them" on the reboot, whatever that means, and she said she plans to "expose them for who they are." I mean, do any of us actually think Heidi and Spencer Pratt are good people? What is there really to expose? Either way, I am getting more and more excited for this reboot. What's crazy is that, for all the horrible things Stephanie has to say right now, she and her brother were apparently on good terms until very recently. She said on the podcast that before filming the reboot, she sat down with her whole family, and they all agreed that they wouldn't let the show tear the family apart like it did before. Welp, that comment didn't age well!
I'm so intrigued by this whole situation, and I hope that on the show, we at least get a glimpse of what's gone down within the Pratt family. Stephanie also said that Heidi was "horrific" to all the women in the cast while they were filming, and that she apologized to them on Heidi's behalf. Oh my god, I'm so excited for this.
Wherever she is, I'm sure that Lauren Conrad is extremely glad she didn't sign up for this sh*t. The Hills: New Beginnings premieres on June 24th, so let me know in the comments what you're most excited to see.
Images: Shutterstock; @officialstephpratt / Instagram; Giphy
Everything You Ever Wanted To Know About Celebrity Butt Enhancements
Last week, I wrote about celebrities' semi-permanent face enhancements. As you all pointed out in the comments, celebrities enhance more than their faces—so I'm back, and today we're talking about butts. Having a big butt is the 2013 and beyond Holy Grail of hotness, so it's unsurprising that butt enhancements have skyrocketed in recent years. It's a Kardashian world, and we're all just living in it. So, for those of you squinting at the waist-to-hip ratio in your IG feed and screaming "HOW" into the void, here's a rundown of butt enhancements available (and who's admitted to having them).
What Butt Enhancement Procedures Are Available?
If you're looking to surgically revamp your butt (a phrase I never thought I'd write), you have three basic options. A traditional butt lift involves removing any sagging/excess skin, maybe a little fat, and all around "lifting" the area, as the name implies. Then there's butt implant surgery, which involves placing a silicone implant on each butt cheek. Finally, there's the "Brazilian Butt Lift," which involves grafting fat from other parts of your body via liposuction and then re-adding it to your butt.
The Brazilian Butt Lift is increasingly popular for a few reasons. Implants have a higher complication rate, which makes sense. I'd rather keep my body as silicone-free as possible. Patients are more likely to experience pain and infection, and are banned from sitting directly on the implant for several weeks after the procedure because the placement can shift. (TBH I'm having trouble figuring out how this even works. Do you sleep face down? Are your legs freakishly strong from standing all day for three weeks? I'm exhausted just thinking about it.) Regular butt lifts don't have these implant-specific issues, but in an age where you're really trying to maximize size, a lift won't quite have that effect. So, the "all natural" shifting of fat from other parts of your body is becoming the most popular procedure.
And while Brazilian Butt Lifts are sold as the "safer" option, this procedure also poses a risk of severe complications. Fluid buildup, infection, and pain are all common, not to mention possible complications from anesthesia. Finally, all butt procedures require not sitting down for a while after—and they each cost several thousand dollars. Paying money for the privilege of not sitting down sounds like my daily commute, but whatever.
A quick reminder of the reason we're all getting these procedures: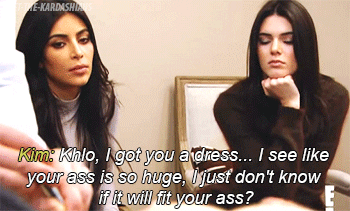 What About Butt Injections Specifically?
But wait! You've probably heard about butt injections too, because it's 2018 and there's little that a carefully placed syringe can't fix. (Except the economy, American democracy, and, oh yeah, your butt. Sorry!) I'm not including injections with the other procedure because for the most part, these are unapproved procedures with huge risk factors.
You may have heard Cardi B's horror story of getting synthetic filler injected into her butt in someone's basement. The aftermath included crazy pain and five days of "leakage." But in the grand scheme of things, it sounds like she got off easy. The reason these procedures are so dangerous is that injectable silicone can break off into small pieces and spread through the body. Your body can react to these bits of silicone with an inflammatory response, creating chunks of hard tissue around the silicone bits. Or you can get a more serious infection that requires a surgeon individually draining "the pus and stray clumps of silicone" floating around your butt. Finally, it can lead to a stroke, embolism, or even death if the silicone continues to move through your body unchecked.
Read all that and still want butt injections? God help you There's something called Sculptra injections. The intended use of this product is for smoothing facial wrinkles, and it hasn't been approved for butt enhancement specifically. Nonetheless, some surgeons are using watered-down versions of the filler and injecting it into their patients' butts for a "gradual volume" effect. The procedure sounds much less intense—only a few minutes, no anesthesia—but still costs several thousand dollars and only lasts 1-2 years. Plus, some patients have reported "dimply skin and uneven results," which sounds to me like they just paid to have cellulite injected.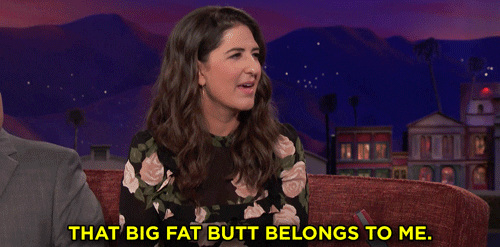 OK, Who Has Them?
Well, this question's honestly a bit trickier to answer. While I complained in my last article about celebs not disclosing their facial treatments enough, butt enhancements are wrapped in a whole other shroud of secrecy. For every one celeb claiming their flawless skin is a result of clean eating and wearing sunscreen, we have 10 more swearing their backsides tripled in size just from a new squat regimen. TL;DR everyone thinks at least Kim Kardashian, if not all Kardashians, have gotten butt augmentation, but no one will admit it.
Celebs who have admitted to it are Cardi B, as outlined above, and surprisingly, Heidi Montag. This was in her marathon 24 hours of plastic surgery back in 2010, which unsurprisingly went super poorly—to the extent that she legally DIED for a full minute. Like, Spencer was told in the waiting room, "she's not going to make it." I digress. The laundry list of surgeries she underwent included butt augmentation (unclear what type).
Other celebs who have admitted to butt procedures are D-List are rare, but I'll give you the names in case you care. Kailyn Lowry from Teen Mom 2, "Queen of Porn" Jenna Jameson, Playboy playmates Kristina and Karissa Shannon, Renee Graziano from Mob Wives, and Only Way Is Essex star Chloe Sims. Not too many surprises there.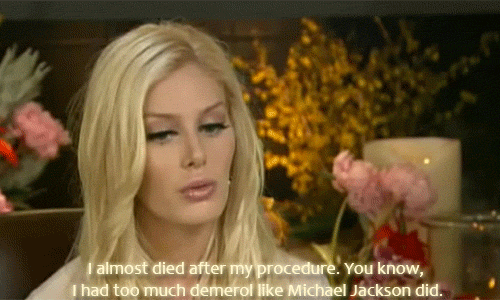 As with any kind of beauty treatment, I'm all for doing whatever makes you feel good. But as I've said before, I start having an issue when celebs claim their results were achieved through natural means. It's annoying, it's obviously a lie, and it makes the people who actually spend hours in the gym squatting—and not achieving those same results—feel bad. Also, in the case of butt augmentation, I'd argue that the risks often outweigh the reward. Not to mention, what are all these people with butt implants going to do in five years when big butts go out of style? At the VERY least, never, ever get injections from unlicensed practitioners—horror stories are frequent and gory.
Images: Giphy (3)
Spencer And Heidi Pratt Welcomed Their Son Into The World In The Strangest Way Possible
In case you missed it, Spencer and Heidi Pratt welcomed their first child on Sunday night. Don't feel bad, it was easy to miss, what with half the Kardashians being pregnant and our country getting shittier by the minute. But they welcomed their first baby boy into the world, and they did it only the way Speidi could: with $27,000 worth of crystals.
I know what you're thinking, because I'm thinking it too: Do Spencer and Heidi even have $27,000? Because I thought they were flat broke. Spencer Pratt tweeted out a thank you to the company that delivered the crystals, and it's unclear if they paid for them or if they were given the crystals for free.

Also, what does $27,000 worth of crystals look like? Are we talking like, a few giant ones or a bajillion tiny ones? I'm imagining Heidi giving birth on top of a sea of crystals. Ouch, that's gotta hurt.
Spencer told UsWeekly his son's birth was, "fficially the most lit day of my life." Spoken like someone who's truly fit to raise a child.
Oh, and as for what they named their baby? Brace yourselves. Get a Xanax ready. Got it? Okay. It's: Gunner Stone.
Gunner Stone. That sounds like a 90s action movie hero, one who used to be a cop but left the force because there were too many dirty cops and now he'll stop at nothing to expose the rampant corruption and gain back his reputation. It sounds like Jack Stone's serial killer alter ego. It sounds like a lot of things, none of them being viable names for a newborn baby.
I would waste time and my mental energy ranting about this name, these crystals, and everything about this birth, but this is Heidi and Spencer Pratt we're talking about. This is actually pretty low-key for them. I'm just relieved (and kind of surprised) that they didn't try to stream Heidi giving birth on Facebook Live.
Spencer Pratt Is Calling Himself A Skin Care Guru Now
In case you needed a break from hearing about things like the US's casual entrance into WWIII or airlines banning passengers from wearing leggings or simply existing, then here's some news that might lift your spirits: Speidi is having a baby. K, you can start drinking now.
And while the thought of their offspring is the stuff of nightmares, I do have some very real questions for the Pratts. Like how actively involved will Spencer's crystals be in the delivery process? Can someone with that much silicone in their body safely breastfeed another human? And how exactly are they going to financially support this baby?

Last we heard the reality duo was whoring themselves out starring in any low-rent reality TV show that would have them. But, I mean, clearly that can't be their only source of income? I've watched WEtv and I know their production budget is somewhere around paying their stars in cheap vodka and ordering an off-brand Uber to pick them up from their latest bar fight.
But lucky for Heidi, her man is an entrepreneur! Apparently, in the years since The Hills, Spence has become somewhat of a Snapchat fixture, sharing his opinions on pop culture and his passion for skincare. No, really. The man uses Snapchat once and now considers himself a skin care guru. Lol, k. Like I'm going to trust the guy that said "my hustle is just too crazy" to handle the delicate system that is my skin care regime? Yeah, that's a hard pass.
This all stemmed from him documenting his battle with skin rashes (excuse me while I casually vomit). Through social media (I really wasn't kidding about that) he crowdsourced product recommendations and reached out to esteemed medical professionals his Twitter followers for advice. Eventually, after he probably consulted with IDK a real dermatologist, he found out he was suffering from eczema. Tragic.
His newest business venture will focus on his struggles with his skin as he has just confirmed his new status as a skincare guru. Which is kind of a high title to award yourself when you have literally zero credentials to back that up. In an interview with InStyle Spencer said that he's going to do a skincare-focused podcast with celebrity dermatologist Dr. Jessica Wu. Hmm you know what else sounds equally legit?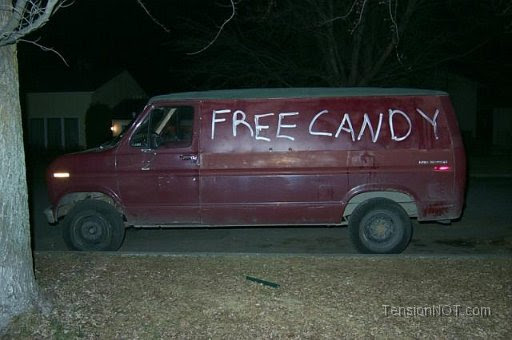 Like, is this how he plans to make a living for his wife and child? By draining the rest of his inheritance giving false medical advice to strangers and selling crystals online?? And who would even consult Spencer Pratt on their skin issues? I mean, this is the guy who blamed the devil for his breakouts. Seriously, this is a direct quote: "The devil just knew how much I loved to have perfect skin and is just attacking me."

God, I miss that eye roll. Also, how long do we think until they start "leaking" photos of their baby to the press? Probably when it's crowning, right? I guess only time—and Spencer's Snapchat story—will tell.