Holy Sh*t It's Almost Mother's Day—These Are The Best Last-Minute Gifts To Buy
Betches may receive a portion of revenue if you click a link and purchase a product or service. The links are independently placed and do not influence editorial content.
Mother's Day is literally the day after tomorrow, and if you're scrambling to find the perfect last-minute gift for your mom, you're not alone. Fortunately, Amazon Prime exists and there are plenty of thoughtful and unique gifts that you can still get in time to celebrate the special day. Whether your mom is into spa days, cozy nights in, or gourmet treats, there's a gift out there that's sure to make her smile. In this guide, we've rounded up some last-minute Mother's Day gifts that are perfect for any mom, no matter her interests or personality. So without further ado, let's dive in and find the perfect gift for your amazing mom that will arrive on time for Mother's Day.
A personalized photo album

Moms love nothing more than cherished memories. A personalized photo album filled with pictures of you and your family is a heartfelt gift that she'll treasure forever.
Shop It: Hongxing Photo Album, $32.99, Amazon
A Personalized Video

We all know moms love a gift from the heart, and a good DIY. Thankfully, VidDay makes it easy and fun to record a special celebratory video for moms on Mother's Day with a ton of different video templates so you don't have to edit something together last minute.
Shop it: Mother's Day Video, $5+, VidDay
A cozy robe and slippers

Give your mom the gift of relaxation with a cozy robe and slippers. This is perfect for moms who love to lounge and unwind after a long day.
Shop It: Londra Homes Terry Cloth 4-Piece Set, $27.99, Amazon
Netflix Gift Card

Some would say that the best gift you could give is to finally stop stealing her username and password. Since that is likely not to happen anytime soon, you could at least pick up the tab for a couple of months.
Shop it: Netflix Gift Cards, Any Amount, Amazon
A bouquet

You can't go wrong with a classic bouquet. Whether it's a dozen roses or a colorful arrangement of wildflowers, this is a simple yet thoughtful way to show your appreciation.
Shop It: Benchmark Bouquets 8 Stem Stargazer Lily Bunch With Vase, $51.45, Amazon
Speaking Of Flowers…

A fresh floral subscription is also a great way to show mom you care beyond just Mother's Day. Every month she'll get an arrangement that counts as a little reminder of how much you care.
Shop it: Monthly Bloomsy Original Plan, $59.99, BloomsyBox
A DIY spa kit

Bring the spa to her with a DIY spa kit that includes items like bath bombs, a face mask, and a scented candle. It's a luxurious gift that will help her relax and rejuvenate.
Shop It: Lovery Bath and Spa Gift Set, $59.99, Amazon
Personalized Jewelry

Give your mom a beautiful piece of jewelry that's personalized with her name or initials. This is a special way to show her how much she means to you.
Shop It: Something2Share Engraved Bar Necklace, $16, Amazon
A chef-approved cookbook

If your mom loves to cook, get her a cookbook by her favorite chef. It's a thoughtful way to inspire her culinary creativity and try new recipes. This one features dishes made by seven different Michelin-star chefs.
Shop It: 7 Michelin Starred and Celebrity Chefs Around the World, $45, Amazon
A gourmet food basket

Treat your mom to a gourmet food basket filled with her favorite snacks and treats. This is a delicious way to show your appreciation and feed mom's foodie ways. This basket includes crackers, spreads, and desserts all inspired by America's wine country.
Shop It: Wine Country Bon Appetit Gourmet Food Basket, $53.93, Amazon
A smartwatch

If your mom loves to stay active and connected, a smartwatch is a great gift idea. It can track her fitness goals, send and receive messages, and more.
Shop It: Garmin Lily Small GPS Smartwatch, $149.99, Amazon
Breakfast In Bed… Well, Kind Of

Wildgrain delivers a box of fresh, artisanal baked goods (and pasta!) once a month. Each item is so fresh, that it comes frozen so all your mom needs to do is throw it in the oven. The chocolate croissants are heavenly.
Shop it: 3 Box E-Gift Card, $249, Wildgrain
Personalized artwork

Sometimes the best gifts come from the heart. Take the time to build out a family tree and turn it into a work of art for mom's living room or bedroom. It'll remind her how you're all connected and make her reflect on your fam's unique history.
Shop It: Personalized Family Tree, $20, Amazon
Wine Subscription Box

We all know moms could use a moment to celebrate themselves. A monthly wine subscription box can be a great way to brighten her day with a toast to all she does for your fam.
Shop it: Bright Cellars Gift Card, Various Amounts, Bright Cellars
These last-minute Mother's Day gifts are sure to make your mom feel loved and appreciated. Remember, it's the thought that counts, so no matter what you choose, your mom is sure to appreciate the effort you put in to make her day special.
Feature Image Credit: Melike Benli on Pexels
9 Last-Minute Gifts For People Who Have Literally Everything
Is it just us, or can getting holiday presents for everyone on your list start to feel like a full-time job?
I mean, it's not like we're all sitting here taking meticulous notes all year about products that our fav people have their eye on, right? (If you are one of these people, please tell us all of your secrets).
And let's be real—we all have that one friend who mentions something they want, and next time you see them, welp—there it is. They're the type of person who has literally everything. Is there anything more frustrating than thinking you found the perfect gift just to find out they got it for themselves before you could even hit the "buy now" button? We think not.
Shopping for these people can be a tough task, which is why we've collected the best gifts to give for those hard-to-please people in your life. From unique experiences to little luxuries they wouldn't normally buy for themselves, trust us when we say there really is something for everyone here.
Give them a reason to stop scrolling and go smell the metaphorical flowers by gifting them a National Parks Pass. Nothing says, "You need to get outside" like a gift that will force them to spend some time in nature.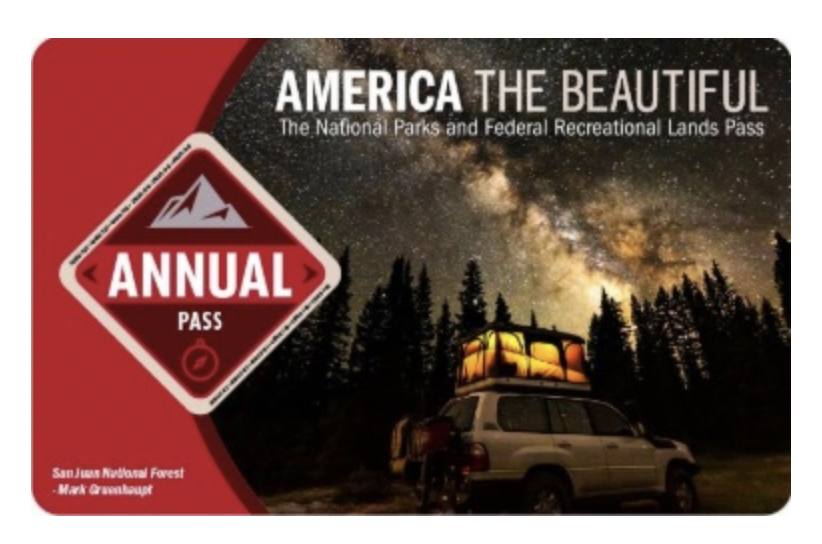 National Parks Annual Pass
USGS
That's nothing quite like the gift of competition. Bananagrams is a thought-provoking, anagram game that will get everyone gathered around a table for some quality time together. Albeit, we can't promise you won't get into a screaming match about if a word is real or not. You win some, you lose some, right?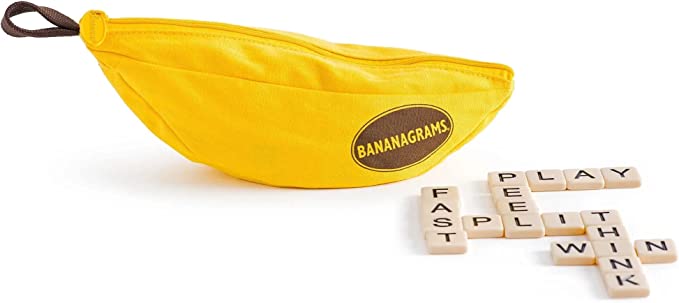 Cozy up together with the blanket of your literal dreams. We've never met a person who was upset with receiving a chic, comfy blanket, especially when it just so happens to be the Kardashians' favorite brand.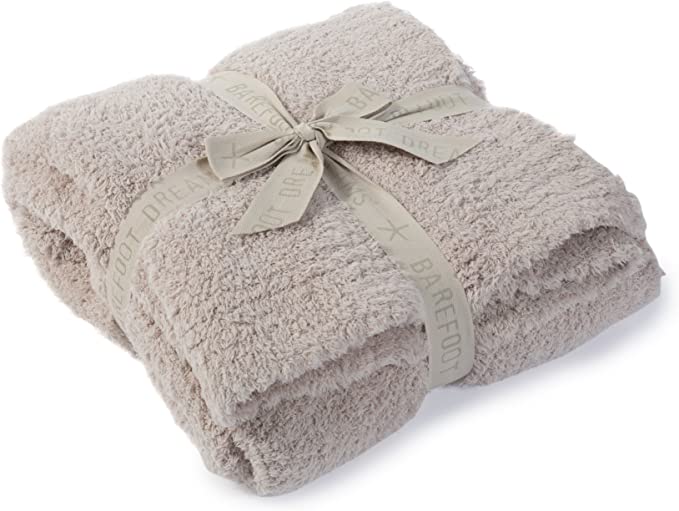 CozyChic Throw
Barefoot Dreams
Okay hear us out on this one—this flavored olive oil set is a little something special. Most people would probably never buy it for themselves since they likely only use flavored oils on certain cooking occasions… aka get this for them and have them make you a nice meal. Win-win.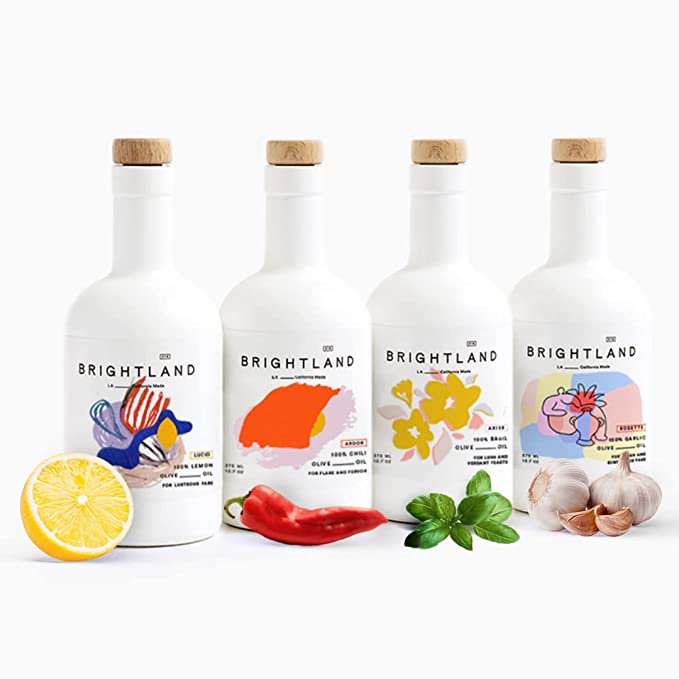 Olive Oil Set Infused with Garlic, Lemon, Basil, and Chili Peppers
Brightland
Truth be told, the holidays are stressful AF and we could all use a drink. Enter: these chic colored coupe glasses. They're chic, trendy and the perfect luxury to gift your bestie for a future wine night. Pro tip: assign everyone a color and you'll never get your drinks mixed up again. Probably.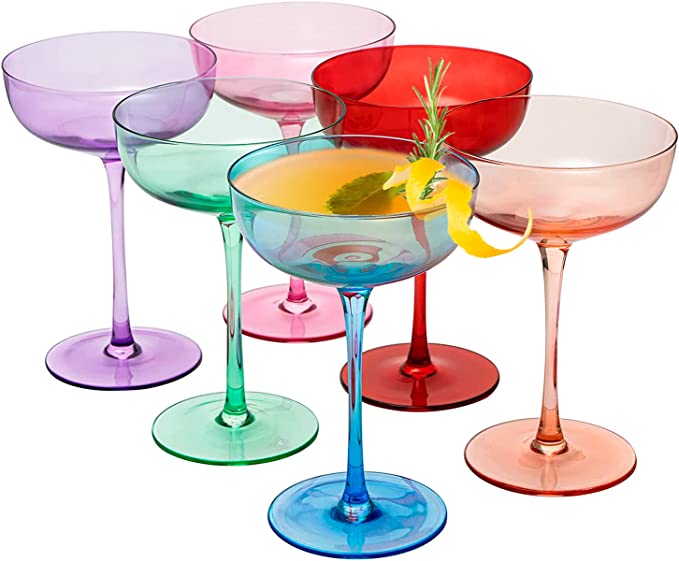 Colored Coupe Glasses
The Wine Savant
A custom photo puzzle will keep them busy during the strange abyss that is the week between Christmas and New Year's while also showing how thoughtful you are by displaying one of your favorite photos. Thank us later.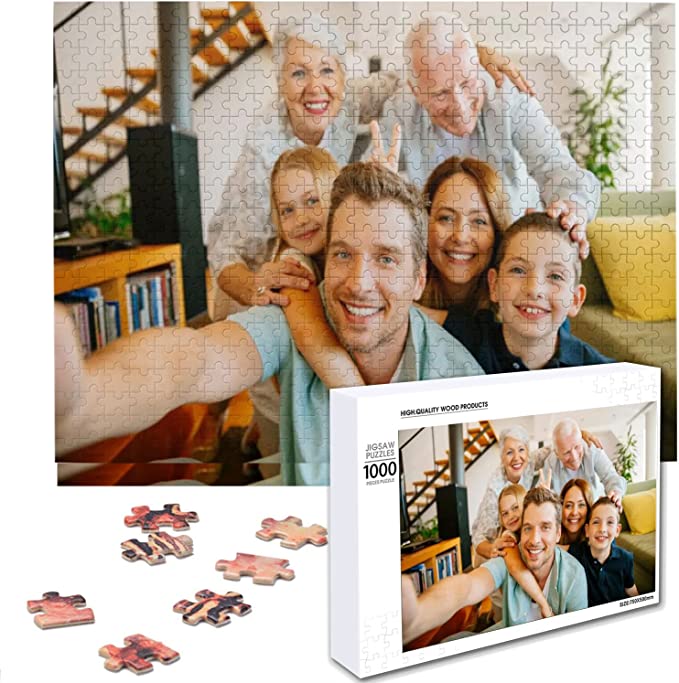 A wise woman once said you can never have too many candles, and who are we to doubt that as fact? Not only is this candle the best scent in the world (in our humble opinion), but the packaging is so gorgeous you hardly even need to wrap it. Throw a bow on it and you're good.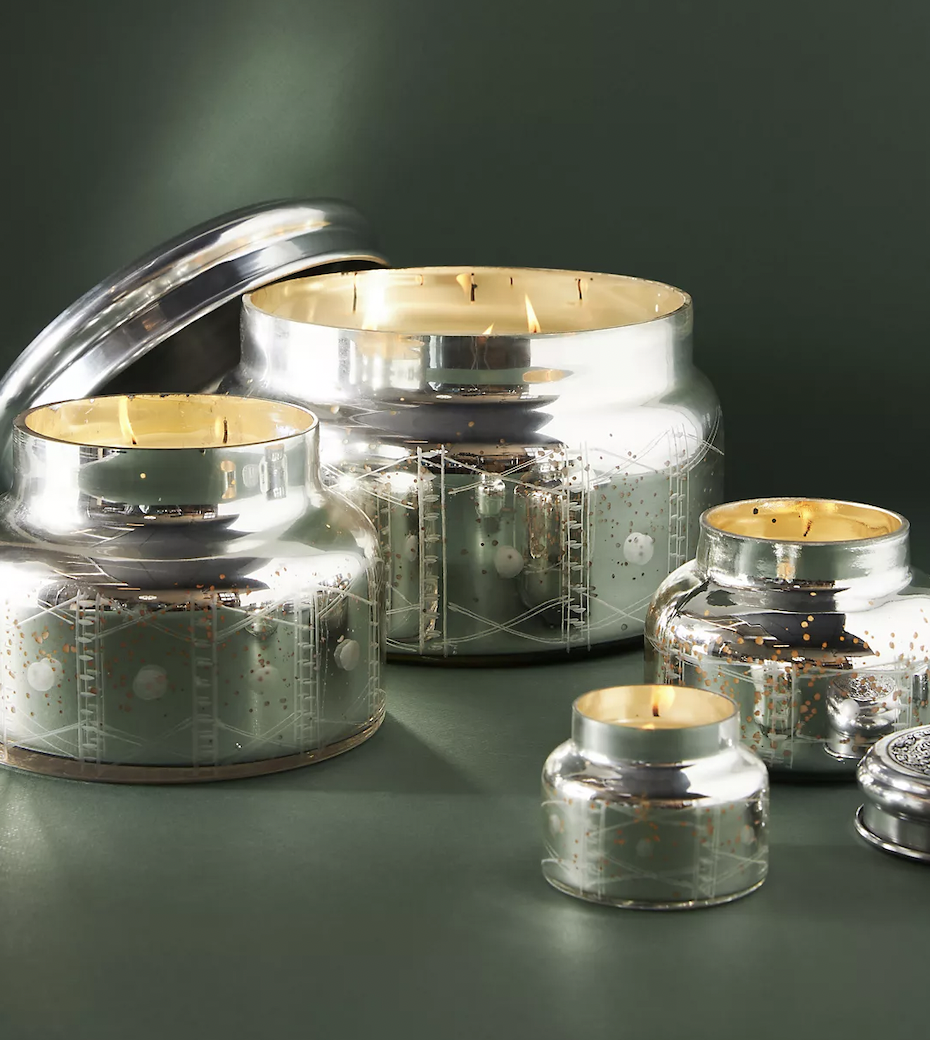 Volcano Mercury Glass Jar Candle
Capri Blue
Everyone loves chocolate. Need we say more?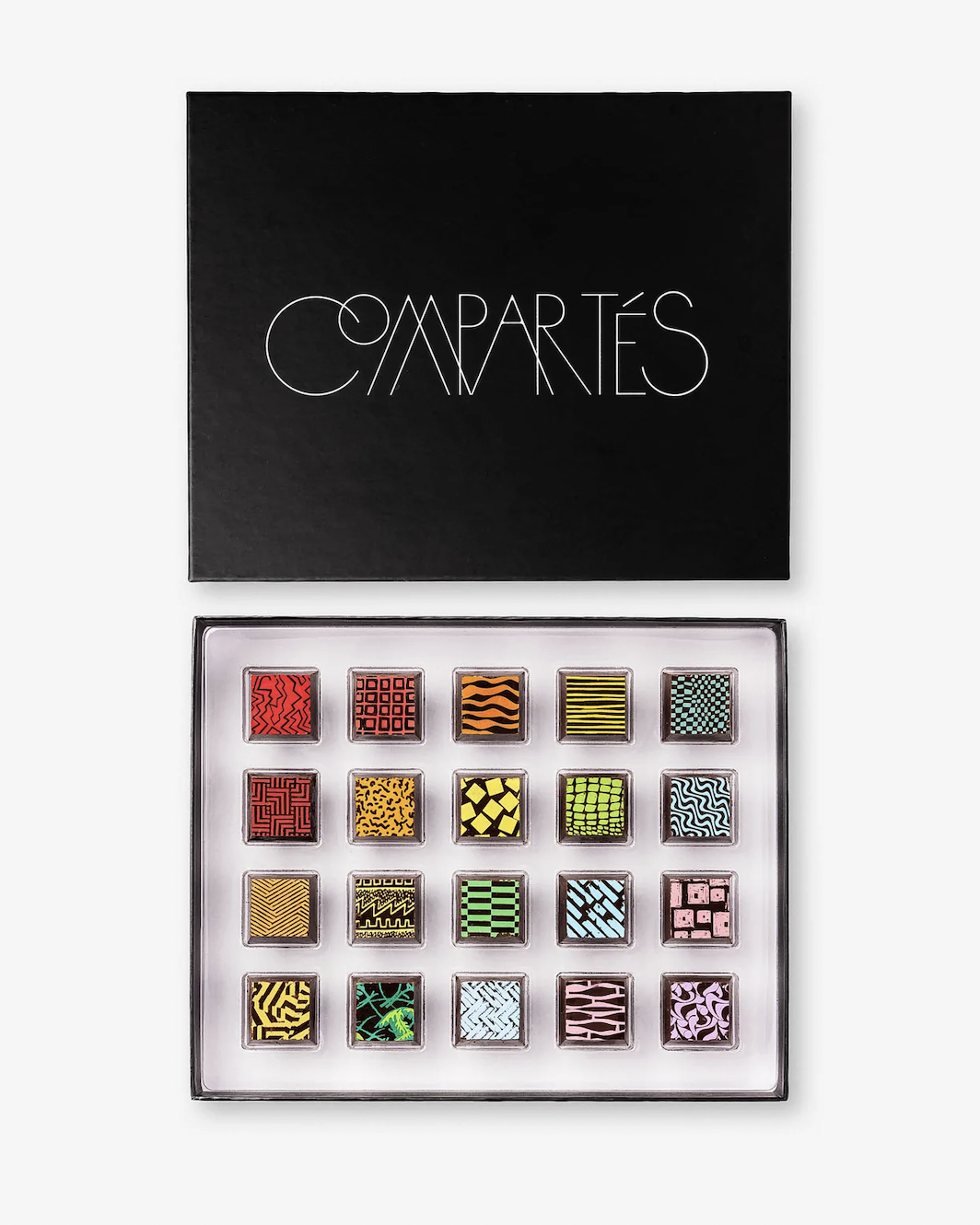 20 Piece Signature Truffles Gift Box
Compartés
Last but not least… If you're truly stuck, there's no better gift to give than to give. Pay it forward on their behalf and you'll stay on karma's nice list for another year.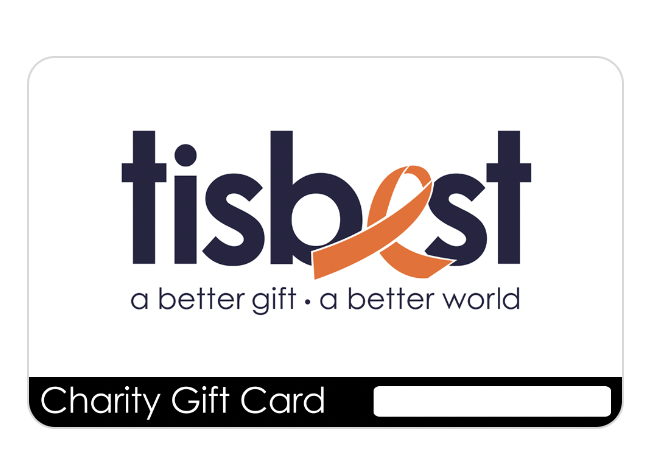 Last-Minute Father's Day Gifts Because We Know You Forgot Too
Betches may receive a portion of revenue if you click a link and purchase a product or service. The links are independently placed and do not influence editorial content.
Let's be honest, we all waited until the last minute to find a Father's Day gift. We're all just trying to stay in the present, ok? Speaking of presents… All I have to say is thank goodness for expedited shipping or my ass would be in trouble right about now. It looks like we're on the same page since you're reading this article, so we've taken the liberty of rounding up all the best Father's Day gifts on Amazon Prime for you. (You can thank us later.)
I don't know why, but I feel like if there's something smoked on a cocktail menu, the dad at the table is bound to order it. Bring the buzz home with this cocktail smoker kit. Did I mention there are 4 different kinds of wood to burn?

Bedside Docking Station

TESLYAR
Because we know he'd be a mess without you, help your partner (or dad) get organized with this bedside docking station. It has a perfect little nook or hook for everything he uses on a day-to-day basis. Bonus points: he'll never have to ask you, "Hey, where's my wallet?" again.

Breakfast Sandwich Maker

Hamilton Beach
You know what they say, "If you teach a man to fish…" Well, if you get him a breakfast sandwich maker he'll have fresh breakfast for life. Plus, what Dad doesn't love a good BEC?
Okay, so maybe he's not up for a trip to the spa, but that doesn't mean you can't bring the spa to him. This foot and leg massager is quiet and super effective. It's the perfect gift to show you care without actually having to touch his feet.   
Nothing quite says "Dad" like grilling. This 19-piece grill set is all he'll ever need when mastering the BBQ. It's made from quality material and has a portable carrying case so he can show it off to all his friends.
For the active Dad who's always on-the-go, the Amazon Halo tracker is the perfect addition to his ensemble. It'll track his steps, sleep, and heart rate without being intrusive or distracting.

Waterproof Portable Bluetooth Speaker

JBL
Not only is this speaker portable, but it's also wireless and waterproof—making it a perfect addition to your next family beach day. What more could he ask for?

Wireless Premium Noise Canceling Overhead Headphones

Sony
The father of your children might need some peace and quiet every once in a while, and these noise canceling headphones will do the trick. If he starts telling too many Dad jokes, you can always borrow them to tune him out.

Steel Smokeless Indoor Grill

Gotham Steel
I know we talked about grilling already, but what if it's raining on his BBQ parade? Or, you don't have outdoor space for a grill? Not to fret—this indoor grill has you covered. It's non-stick and dishwasher safe, which means no extra dishes for you to deal with.

Indoor Garden with LED Grow Light

AeroGarden
Give him the gift of a green thumb all year long. Dads that love being on garden duty during the warmer months will love having an indoor version of it for every season.

Double Cotton Hammock with Space Saving Steel Stand

Vivere
Let him relax a little—setting up this hammock in your backyard will make him feel like he's on an island somewhere without you having to fork over the funds for flights. 
Cure his caffeine fix during the hot summer mornings with a cold brew coffee maker. He'll stop complaining about his hot coffee being too watery when he adds too many ice cubes to it. 
Let's get to the point, pickleball is having a moment. It's a great game to play with the entire family. Just make sure he doesn't get too competitive.

Industrial Strength Hand Healer

Jack Black
OK, anything with the phrase "industrial strength" in the name has to be made specifically for fathers, right? We all know that he's probably never going to buy this for himself, but he desperately needs it. 

Insulated Cooler Backpack

SEEHONOR
Let him be the "cool" Dad he thinks he is with a leakproof, soft cooler backpack. Perfect for all the summer picnics, beach days, and boys' nights ahead. 
Image: Cottonbro / Pexels
How To Ask For Money Instead of Gifts This Holiday Season
If you've ever read a story by yours truly, you know that the holidays give me all the life I'll ever need. Even now, as a 26-year-old jaded New Yorker who is impressed by nothing, I tear open a perfectly-wrapped gift with the same energy that most people save for fighting strangers at Target on Black Friday. However, sometimes I'll rip off the wrapping paper, lift the cardboard lid, and find a disappointing gift. Honestly, the last time I got excited over a gift that came in a box was in 2004, and guess what was in the box? A puppy.

Unless you're gifting someone the eternal happiness that comes with a dog, wrapped gifts just aren't as exciting as they used to be. Maybe it's just a downside of being an adult, but my favorite kind of gift is a monetary one. Like, want to give me a gift I'll truly cherish? Pay for my gym membership for a month! Just kidding, but like, not really. If all you and your loved ones want for Christmas is some cheddar, listen up, because etiquette expert Elaine Swann will clue you in how to give money as a gift seeming like you put zero thought into your present, and on the flip side, how to ask for money without looking like an entitled douchecanoe.
The only time I've ever witnessed people asking for money instead of presents was at my brother and his wife's wedding. Yes, you read that right. These two asked their guests to donate to a honeymoon fund instead of losing their sanity on a wedding registry. At first, I thought it was the tackiest thing I'd ever heard, but then I saw the photos of them gallivanting around the Ritz in Paris and realized they didn't drop a damn cent on this. And that's when I realized that asking for money in lieu of gifts is, honestly, the move.

So if you're just looking to give cash this holiday season, Swann suggests, "Make sure you personalize this gift. Give some thought to how this person may use the money. Then, in the note, you can add in a line about something that is a hobby of theirs or something they may enjoy doing with the money." So, for example, if you're giving me money, tell me a little tale about a thirsty girl who's strapped for cash and loves white wine. Cute, right?
If you've been raised to exhibit classiness in your day-to-day life and don't want to stop now by asking for money, worry not because there are ways to do it without looking like Mona Lisa Saperstein.

Swann says, "Be honest! Let them know that you have your heart set on a ski trip, a spa treatment, paying off your student loans, or any other kind of experience you're interested in. By stating this, you can encourage them to give the gift of money that can go toward this experience." For an added bonus, she advises, "Keep it towards an experience that people can see and feel a part of when you share stories or photos through social media." Because the only thing better than seeing the look on someone's face when they open a gift is being publicly thanked (and tagged) on Instagram stories once they actually use your gift.
Look, if anyone is actually giving you a holiday gift, chances are they know you pretty well, so they're not going to judge you for asking for money (they probably know you well enough to judge you for your choice in exes/Seamless orders/generally destructive life choices instead). 
If you do want money, don't wring out your generous friends by asking for a fortune. That's actually why putting this money towards something specific, like a trip or a facial, is the way to go, and it will actually give them an idea of how much they should give you without you having to awkwardly name a number. At the end of the day, everyone loves getting money as a present! I've never heard any of my rich friends who work in finance or advertising open an envelope of cash and be like, "Ugh, I wish it was bath salts!" So, if you love your friends and family, get them something they really want, like a crisp Benjamin. 
Images: NBC; Giphy (2)
The Betches 2019 Gift Guide: $150+
If the proliferation of Christmas music through my eardrums is any indication, it's holiday season. That means it's the one time of year when you have to think about other people and not just yourself (bummer). However, as a conceited person, I'll say that there is no rush quite like the influx of praise you receive from buying someone the perfect gift. But that is hard to do, so I've rounded up some gifts that will get you those compliments you so badly need, organized by price point. Whether you're ballin' on a budget or straight ballin' you can find something on this list.
On this list, you'll find luxe gift options for all the people you really feel like you need to splurge on. For gifts that won't hurt your wallet so badly, check out our other Gift Guides, with options under $50 and under $150.

F*ck an Ugly Christmas Sweater, an Ugly (but not actually ugly) Christmas Onesie is so much better. This has a hood, pockets (you know a bitch loves pockets), suede sleeve and elbow patches, and a two-way zipper closure (meaning, you don't have to get completely naked to pee). This is the kind of gift that you get for your bf, but really, you get it so you can steal it… if he'll let you once he feels how f*cking cozy it is.

The chances you actually want to leave your house to get a cocktail in the winter are basically slim to none. However, I know there is no shot in hell I'd be able to make myself a cocktail I actually would enjoy drinking at home so this is where I run into a problem. But we have found the solution to that with the Drinkworks® Home Bar by Keurig®, which is exactly what it sounds like. Now you can make cocktails from the comfort of your own home without knowing a thing about mixology. The liquid-filled pods that you put in the machine come with all the ingredients already in it so you just have to stick it in the machine and voilà – a craft cocktail!

La Mer is the sh*t, and even though it's pricy AF, it's worth the money. This three-piece mini regimen includes the Replenishing Oil Exfoliator, Moisturizing Soft Cream, and Renewal Oil, plus a chic little carrying case that you can definitely use as your go-to travel beauty case once you've gone through all the La Mer products.

Yeah, we getting bougie bougie in this section. To be honest, these kind of look like the sh*tty Skull Candy in-ear headphones I used to buy from Sam Goody, only without cords. But we as a society have decided AirPods are aspirational, so here they are on this list. You can get these engraved for free, which really ups the gift factor.

Nameplate necklaces, so hot right now. Don't just get a crappy one from Forever21, get a real, 14K gold, customizable nameplate necklace from the Kardashians' jeweler. You can get it in yellow, white, or the still-somehow-trendy rose gold. I have one of these, and it's legit my favorite thing.

I feel like this dress is something one of the witches in AHS Coven would have worn when they were testing to see who the next Supreme would be, and I mean that in the best way because I honestly want it rn. And if you haven't heard of the designer yet, pay attention, because Hale Bob has been featured in the likes of Vogue and Elle (and now, Betches!) and been worn by celebs like Jenna Dewan and Cheryl Burke.

This bag is perfect for holding all the sh*t you need to travel with, or take to the gym, but it's still lightweight. It comes in a number of cute colors and patterns, including the oh-so-trendy camo. (It's also important to note that it isn't an obnoxious camo.) Anyway, I feel like everyone needs a solid weekend bag, and this one from MZ Wallace is that bag.

Before you come at me for this one, let me just say that all the luggage I've ever owned in my life has been a gift from my mom. So, this holiday season, maybe return the favor? This luggage is made by the same people as Swiss Army Knives, and is seriously legit. It's got built-in space-saving features, plus a USB port, SIM card replacement tool, ID tag, and pen. 

I've participated in enough wedding gift giving that the thought of giving my college friend a crock pot infuriates me. I helped that girl do her first keg stand and now I'm supposed to act as if she's some delicate homemaker? Chances are she's going to want a pair of fancy AF shoes to change into at her wedding and these sneakers are the perfect gift to give as a group. So hit up those other bridesmaids and split the cost of this pricey but comfortable sneaker. Give the gift early enough and she'll have these for her bachelorette party too. And you know she'll be living in these on her honeymoon.
Betches may receive a portion of revenue if you click a link and purchase a product or service. The links are independently placed and do not influence editorial content.
The Betches 2019 Gift Guide: $50-$150
If the proliferation of Christmas music through my eardrums is any indication, it's holiday season. That means it's the one time of year when you have to think about other people and not just yourself (bummer). However, as a conceited person, I'll say that there is no rush quite like the influx of praise you receive from buying someone the perfect gift. But that is hard to do, so I've rounded up some gifts that will get you those compliments you so badly need, organized by price point. Whether you're ballin' on a budget or straight ballin' you can find something on this list.
Here are our best picks this holiday season between $50 and $150. For gift ideas that are a little more expensive or a little less expensive, check out our other two 2019 Gift Guides.

I feel like when you get a wine cooler, you'll know you've made it. Like, yeah, I need to cool my $12 wine, what about it? It's imported and made of 100% marble, which just sounds fancy af. There's also a white marble version if you're not into the black… but like, if you don't prefer black, who tf are you?

If your boyfriend is still going to sleep in boxers that have holes in them, get him a pair of decent pajama pants, for god's sake. They're super soft, made of cotton, and come in a couple of festive patterns. They also come in a simple dark blue and green plaid if the recipient in question is allergic to patterns that are not a neutral.

Because all the fads you loved in the 90s but have since thrown out are BACK, tie-dye is in, so get you and your BFF a matching custom tie-dye sweatshirt. All BFFS & BABES sweatshirts are hand dyed and made to order, so you won't have to worry about any gift overlap.

Composed of a #getwoke exfoliating cleanser and mask, #areweclear skin refining essence, and #youfeelme hydrocream moisturizer, this kit will seriously improve skin—but the names are so cute, it won't seem like a backhanded gift. Plus, this sh*t really works, and smells amazing.

It's hermiting weather, and what piece of attire is more perfect for that than a super-plush robe made of Turkish cotton? What about a super-plush robe made of Turkish cotton WITH POCKETS for your snacks?! Ya love to see it.

For those of you who might poo-poo this idea, I literally gave my mom a Fitbit years ago, and she's worn it every day ever since. I feel like there's nothing worse than spending money on a gift for someone, and having them never use it. 

This collab between Italian wine producer Ruffino and Brooklyn-based fashion designer Stickybaby is billed as "the ultimate gift for the Prosecco lover in your life," but I think you should cut out anyone you know who doesn't like Prosecco. Included are six mini Prosecco bottles and a transparent glitter tote—clear bags, so hot right now. Between the bag and the Prosecco, it's a two-in-one gift.

I'm a skeptic about most things in life, so please trust me when I say that using a silk pillowcase has actually changed my life. And by life, I mean skin and hair, mostly. You know when you get a blowout and you spend two hours trying to devise a way to sleep that won't f*ck it up? Yeah, you don't have to do that anymore if you have a silk pillowcase. This travel set comes with a pillowcase and a sleep mask, and it also comes in—you guessed it—black.

I am decidedly extra, hence why I'm obsessed with the rose gold. This water-resistant watch has a vegan leather strap that's made from 100% recycled materials, so you can feel good about giving it to someone. You can also personalize the band to make it that much more special. 

These leggings are so cute, so comfortable, and if you wanted to buy them individually and not as a set, the $72 price tag is not terrible. Plus, as someone with wide hips and no waist, the M/L fit perfectly—no muffin top, and they're not sliding down either. 

Look, am I the type of person who would drop a Benjamin (and then some) on a comb? No, but I also don't believe in crystals, and I feel like the same type of person would appreciate this gift. According to the Briogeo website, rose quartz is "is a symbol of loving energy that clears away negativity." So if you detangle your locks with it, you can "Comb away the day's stress and tension to rebalance and restore your scalp and hair harmony." At the very least, it looks pretty.

Yeah yeah, it's a little gender-normative, but you can give this crate to anyone who's into whiskey, regardless of gender. The crate includes a personalized hand-made whiskey decanter, 2 personalized Heavy Bottom Rocks Glasses, 2 Ice Sphere Molds, 2 Slate Coasters, a Whiskey Drinking Journal (helpful), and some nuts. I'm a tequila girl, but that all sounds pretty f*cking legit.

I f*cking love ColourPop because it's legit the same lipstick as Kylie Cosmetics but for like, $5. That was not a typo. While you could spend a million dollars (not an accurate figure) getting every Colourpop lipstick you think you'll look good in, you could just get ColourPop's Big Box of Lippie Stix, which includes 48 of their best-selling universally flattering shades, for the lipstick lover in your life. That's a $240 value, if you can do math.
Betches may receive a portion of revenue if you click a link and purchase a product or service. The links are independently placed and do not influence editorial content.
5 Gifts Your Bridesmaids Actually Want
Getting your bridesmaids a gift is kind of like answering your grandma's butt-dial calls: it's not necessary, but you do it anyway because it's the right thing to do. Brides, you don't have to buy us jewelry with our names spelled out in diamonds, but getting us a little something is a really nice gesture that goes a long way! Seriously, there are a lot of friends to dump after your wedding and bridesmaids shouldn't be on that list, so get us a pair of monogrammed slippers or something else we can lose keep forever to be reminded of that time you conference-called us at 3am on a Tuesday to ask if your dress is "too white." Memories to look back on fondly, am I right? 
Generally, the bride gives her bridesmaids gifts both when asking them to be in the wedding and on the big day. Hope this is news to no one. So if you're a bride wondering what to give your loyal hoes in different area codes that you want by your side for your wedding, look no further! From the always-a-bridesmaid-never-a-bride herself, here are my personal recommendations for bridesmaids gifts. 

Look, getting a gift for a group of people must be hard, so get us one we will all definitely love…like this clutch! There are 39 bag colors to choose from and about a million ways to personalize the writing, so you really can't go wrong here. In case any of my friends who are about to get married are reading this, my personal favorite is the mini structured asymmetrical clutch with matte silver beads, white letters and a removable silver strap, but I've only spent two hours of my life on this site, so what do I know? As someone who has received many a stupid gift, I can confidently say that these very chic clutches are a good move because we will actually wear them again, unlike the monogrammed onesie that "got lost" during my move. 

If you're a bridesmaid, there is a 110% chance that you are drinking a steamy caffeinated beverage at some point between "will you be my bridesmaid?" and the big day, so why not sip said coffee out of a hilarious mug that will most definitely make anyone who sees you with it smile? I have seven beautiful Anthropologie mugs and this mug, and guess which one everyone loves the most when they open my kitchen cabinet looking for wine glasses? Yep, the Shop Betches one. 

Even though water gives us everything we need to survive and rock a beautiful glow, we do not drink enough of it. Maybe it's because I'm really busy and forget, or maybe it's because my big-ass mason jar just isn't inspiring me. I'll never know. The first time I saw one of these chic BKR water bottles was in a barre class a year and a half ago, and I've thought about getting one every day since. Here's a few reasons why: they're glass, so you're not ingesting all of the toxic sh*t like BPAs commonly found in plastic water bottles, the part you sip from is small, so you don't have to worry about accidentally dumping water all over yourself at work when you guzzle, and they're really pretty, so your desk and/or nightstand will look that much cuter. Personally, I like the spiked silicon sleeve, as opposed to the smooth one, because it's really cute but also badass, which is what every bridesmaid should aspire to be, in my opinion. 

My sister-in-law gave these to her bridesmaids the day of her wedding and let me just say, I am impressed with how useful this tiny pouch and its contents were to me that day. These little guys are 3.5' x 2" x 2" and are stuffed with fashion tape, floss, nail polish remover, ibuprofen, tissues, earring backs, blotting wipes, bobby pins and a bunch of other sh*t. I am a very organized person and generally always have my bases covered, but on the day of her wedding, the hair stylist accidentally knocked my earring back out and I chipped a nail trying to find it. If you thought my sister-in-law was about to let me walk down the aisle with a chipped nail and one earring, think again. Luckily, I had my handy-dandy Minimergency Kit to save the day! They come in eight different colors, four of which are sparkly, so take your pick!

People who don't like sweets are not to be trusted. Sugarfina products are truly superior to all other candy companies, so getting not one, but three of the brand's signature boxes is a great gift. The bento box is filled with three of Sugarfina's best-selling gummies, which include Champagne bears, Pink Diamonds, and Champagne Bubbles. The boxes are enclosed with a sticker that reads, "will you," "be my," and "bridesmaid?" I mean, is that cute or what? Fun fact: the Champagne Bears are made with Dom Pérignon! 
Images: Unsplash; Sugarfina; Pinch Provisions; Shop Betches, Island To East; My BKR
Betches may receive a portion of revenue if you click a link and purchase a product or service. The links are independently placed and do not influence editorial content.
5 Customizable Bridal Gifts For Every Type Of Bride
One of the hardest things about weddings (other than nosy guests, dress codes, and unexpected bridal party costs) is figuring out the perfect gift for the bride. You want your gift to stand out from everyone else's (duh), but not in a "I spent $5,000 on this just because I can" kind of way. (Or in that way! If you're attending my wedding, certainly in that way. I just can't afford to return the favor.) Anyway, when it comes to bridal gifts, you don't want to phone it in and get her something average that everyone else will get her (how many Instant Pots does one couple need?). Customizing gifts is an easy way to make it seem like you put in a ton of effort and prove to everyone what a good friend you are (without spending that much more money or time). If that sounds interesting to you, check out these five customizable bridal gift options below. You'll find something even your fussiest friend will secretly covet, guaranteed.
Rae Of Light is a brand offering small, customizable handbags, and they just rolled out a full bridal collection. Yes, that means clutches that say "Bride" (pictured above) "I DO," "Mrs." etc., each in a more hype shade of glitter than the last. And those are just their pre-made designs; you can (and should) also order custom bags with the bride's new last name, wedding date, or bachelorette party hashtag. Because frankly, the only thing better than a clutch that reminds people you're getting married is one that also reminds people of how f*cking epic your bachelorette weekend in Tulum was. These bags don't only make a great gift for the bride, but also for the entire wedding party as well. And for a limited time, Betches readers can get their first bag for 10% off using the code BetchesBrides at checkout! So, really, you have no reason not to get one.

Does the bride's bachelorette party take place at a beach locale, by any chance? Great, your work is done here. These sun hats can be customized with each person's name (and are affordable enough that you can splurge on a set for the full bridesmaid crew). Have a few members of your crew who are terrible at putting on sunscreen, burn on day 1, and complain about it the whole time? Not anymore. Tie this hat on them and tell them the bride says they're not allowed to take it off. Once they see how cute group pics are with these matching hats, I doubt they'll be complaining.

I'm giving you more than one option for a customizable beach bachelorette gift, both because I'm incredibly generous and because the beach-bound bachelorette trip is a classic, and you'll definitely go on more than one. (Thank god! Isn't going to the beach all anyone wants to do anyway?) These swim suits from CuteSayings have a bridal line with logos like "Team Bride," "Bride Squad," "Final Fiesta," or whatever the f*ck you want. It's fully customizable, so feel free to put some inside joke from 5th grade that you have with the bride, or go for more a more neutral theme if you're shelling out for a group.

Is the bride more of a city girl? Does she call bridal showers "too girly" and insist she doesn't want any gifts (then freak out over the ones she really loves)? Yeah, you'll want to get her a Shop Betches jacket, and customize it so well that she feels like she designed it herself. If that sounds impossible, just take a look at the customizing options. If you're friends with someone whose personality doesn't revolve around champagne, pizza, dogs, diamonds, and being rude to people, is she even really your friend?

Finally, a gift that ~truly~ every bride will thank you for. I feel very strongly that stemless wine glasses are the way of the future—and if you've ever been in a room full of drunk women, I imagine you understand why. The customizing on these glasses means you can take them in pretty much any direction: if they're functioning as a bachelorette party gift, spring for colored glass and raunchy slogans (or bridesmaid initials, if you're feeling cute); if you're hoping they'll actually last the couple a while, you can do a sleek monogram on clear glass (pictured above). Either way, I've never heard someone say "sh*t, why do I have so many wine glasses?!" Have you?
There you have it, my friends. Easy (and shockingly affordable) customizable gifts that tell the bride in your life "I love you, I made this just for you, and I want you to remember how good at gifts I am when my own wedding comes around." The best part? You can get them all without leaving your couch—as God and Jeff Bezos intended.
Images: @raeoflightcustom; @weddingfavorites / Instagram, @CuteSayings / Etsy, Shop Betches, Mark & Graham