The Case For Getting Engaged With A Hideous Manicure
Great news! It's no longer necessary to keep up with the time-honored tradition of hoping your best friends break their backs to get you into a nail salon for a totally inconspicuous manicure before you get engaged. And no, it's not because the planet is literally on fire and we're probably just a few short years away from never having to worry about Instagram ever again. It's because I just accidentally stumbled upon the greatest life hack of all time, and am pleased to report that getting engaged with an ugly manicure is the best thing you can do for your relationship and your personal brand. 
Now, I know that every little girl dreams of the day she'll be able to post a photo of an engagement ring on her hand, writing "I said yes!" as the caption, leaving her loved ones (read: group chats of sorority sisters she no longer speaks to) wondering how she knew to get her claws perfectly groomed for the surprise occasion. But after recently getting engaged with a manicure that was the exact same color as Shrek, I'm here to challenge that standard. If the nail technician isn't palpably disturbed by the color chip you've presented upon sitting in the chair, you're not doing enough. Hear me out.
You'll Immediately Have A Unique Instagram Caption
Second only to which engagement ring style you will choose to send your significant other subliminal messages about until they're finally forced into popping the question, the most important decision you can make as a future bride is the caption you will choose to announce the fact that it's time for your followers to buckle down for your official shift to wedding content. If you're hard-pressed to think of something smarter than "Today, I said yes to forever with my best friend," let your ugly manicure do the heavy lifting. For example, I went with: Do you think there's anything on Etsy that says "she said, 'OH MY GOD MY NAILS ARE GREEN, BUT YES!'" 
There's An Easy Answer To The Dreaded 'Were You Surprised?' Question
If there's one thing I've quickly learned as a newly-engaged person, it's that people ask a lot of the same ridiculous questions, one of which being, "Did you know?" While everyone sporting a rock on their left ring finger probably had some inkling that the day would come eventually, it would be truly unhinged to expect your partner to drop down on one knee every time you enter a remotely photo-worthy space. Although I did not wake up thinking, "Might f*ck around and get engaged today," convincing nosy people that this particular life event caught me by surprise has proven to be difficult. 
Luckily, if you have unsightly nails when it happens, you won't ever have to waste your breath explaining why you just so happened to be having an incredible hair day and wearing an actual bra when you said yes. You can simply point to the messy heap of slime green SNS powder that was slopped upon your nail beds and quip, "Did you see my nails? I obviously wasn't expecting it." 
You'll Seem Like A Quirky Risk-Taker
Nothing signals that you are the antithesis of cheugy quite like a bold manicure. Sure, the words "dog mom" are in your IG bio and you've purchased Tory Burch Miller sandals as recently as last month, but a calculated shellac color choice can really cancel that out if you play your cards right. This will also dupe people into thinking that you'll be making some similarly wild decisions for your wedding, motivating your followers to prioritize watching your Stories every time they open the app. Not to mention, a scared bridesmaid is a loyal bridesmaid. If your girls can be tricked into thinking you're reckless enough to select a heinous color for your wedding, they'll be so relieved when you tell them they're wearing blush dresses, that they'll hardly bat an eyelash when you reveal how much they're expected to cough up for hair and makeup. 
It's An Excuse To Post At Least One More Ring Photo
Engagement rings beg to be photographed, but the last thing you want to do is clog the timeline with too many photos from the same occasion. (Although this used to fly… you can thank photo dumps for destroying your right to double post.) The simple fix for this, of course, is to get a redemption manicure, which would technically qualify as a separate posting event from the proposal. "Don't worry guys, I have a pretty manicure now!" just might be the new "So a lot of you have been asking about my skincare routine…" in the sense that both statements require the speaker to hold quite a bit of naivety in regards to how much other people actually care. 
Next time a friend invites you on a trip to the salon or you find yourself torn between two manicure options, my advice for you is: choose the worst option. Reach for that weird yellow bottle of polish that looks like it's never been opened. Say yes to the nude that clashes most with your skin tone. Visit the spa with over a dozen horrible Yelp reviews. It's the number one best thing you can do for your engagement. (Your Instagram engagement, by the way. Not your relationship status.) 
Images: Lyuba Burakova /Stocksy.com
Can We Leave The Engagement Jean Jackets In 2020?
There are a few things in life I know to be certain: death, taxes, and that every Sunday, without fail, my Instagram feed will be flooded with pictures of newly engaged girls in jean jackets.
But this isn't your typical jean jacket. It's a ~cool~ jean jacket: usually the classic, slightly ripped blue style, but embroidered with "Mrs. ," and embellished with a handful of fake pearls. You know, for good measure.
Some visual aid in case you're living under a rock and have no idea what I'm talking about.
It's not exactly a new trend—if anything, it's actually turning into somewhat of a rite of passage for the newly engaged. But betches truly love this almost as much as they love their Stephanie Gottlieb engagement rings.
Here's how it goes down: A friend of the bride-to-be will secure the goods ahead of the big day. You can definitely get a custom one on Etsy, but everyone knows the best ones come from word-of-mouth designer referrals. What, did you think the soon-to-be-fiancé wasn't texting 20 of his girlfriend's closest friends to make sure they were on standby for the engagement party? I mean, someone's gotta make sure she has her nails done.
Once they've had a minute to process that yes, this is actually happening, the future bride will take approximately 342 pictures highlighting the back of the jacket and the new rock on her finger. Her friends will all likely post similar variations of the exact same photo on their Stories, tag each other, rinse, and repeat. Bonus points if it's a boomerang, although truth be told, I thought we left boomerangs at Loopy Doopy in 2016. But I digress.
And look, I'm not trying to completely call out the jackets. If anything, I'm actually pretty fascinated by them—to say nothing of the fact that we've been noticing this trend since *checks notes* June 2017. It's unclear when and where the trend originated from, but what I do know is that if whoever started it got a dollar for every time a bride-to-be wore one of the jackets in question, they could pay for a wedding at The Plaza without a second thought.
Ultimately, it's your party and you can cry or wear the same jean jacket everyone else does if you want to. All I'm asking for is just, like, a *hint* more creativity and originality. I'm certainly not trying to be the voice of my generation here, but maybe, just maybe, it's time we switch it up a little bit. There's a list of things we're leaving behind in the pandemic—hello, sourdough bread—and I don't know about you, but I think the jacket should be on it.
I also hate to be the bearer of bad news, but it's only a matter of time before The Engagement Jean Jacket™ falls into the cheugy category. And while we're certainly not going to start taking fashion advice from the generation that ate Tide Pods, I think we owe it to ourselves to not look like every cookie-cutter bride on social media, don't you? Our skinny jeans and Chevron prints are typing…
Here's my proposal, no pun intended: Let's try out a bomber jacket, or a crewneck sweatshirt, or even a puffer jacket by the time it's too cold out to feel your face again. Y2K fashion is also obviously making a major comeback, so imagine getting your future last name embroidered on a Juicy Couture tracksuit instead. Pretty sure you could break the internet with that one, although whether that's for a good or bad reason is up for debate.
If you love the jacket, though, you have this random stranger on the internet's blessing to go full-speed ahead with it. It's cute and probably pretty practical, even though you'll wear it approximately one time. Just don't come crying to me when all of your engagement photos look identical to all the other girls who read this website.
Images: Hollyedwards7 / Shutterstock.com
7 Questions To Stop Asking Newly Engaged Couples
'Tis the season to get engaged, amiright? Just about two weeks ago, my fiancé (still feels weird typing that) proposed to me and I've been over the moon ever since. I've had more people reach out to me in this short time period than I have in my entire life combined, and while most of the interactions are super fun and positive, there are some repeated questions popping up that are simply getting on my nerves. While most of these questions are asked innocently, they've gotten old quickly, so here's the 101 on questions to *please* stop asking newly engaged couples.
1. When And Where Is The Wedding?

Don't get me wrong, I am excited about the wedding too. I've been dreaming about this sh*t since I was a little girl. That being said, it's almost mind-boggling how many people have asked me WHEN the wedding is. Ma'am, I got engaged one week ago. If you think in seven days' time I toured multiple venues, picked the venue and booked it, you're buggin. What's even more fun is when I say "I'm not sure yet" and it's followed up with a, "well you should really get on that because weddings are likeeee booking into 2022". Thank you, I know. Your added stress is not necessary, especially when you're just stating the painfully obvious. Sorry if this sounds cold, but on behalf of all the newly engaged people out there, it had to be said.
2. Are You Stressed About COVID-19 Impacting Your Wedding?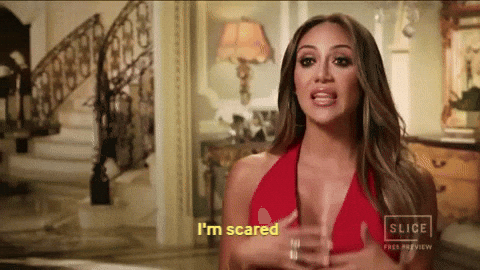 Short answer, DUH. Given the uncertainty of the virus, I'm absolutely nervous about COVID-19 impacting my wedding. That being said, I find this question oddly irritating. As someone who had the virus myself, there are so many more important things to worry about being impacted by COVID-19 than a giant party. I'm nervous for my family, my friends, my loved ones, our world as a whole. While I'm less worried about the virus impacting my wedding day and more overwhelmed that it will result in me getting married two to three years from now, it feels like a slightly obnoxious inquiry. If COVID-19 doesn't make you stressed, you scare me.
3. Who Is in Your Bridal Party?


There are two parts to this question. It typically starts with, "So, who's going to be your Maid of Honor???" followed by, "Actually, who is in your bridal party in general?" When my family asks me this question, I'm cool with it. They've watched me grow up, they know my friends well, and they are genuinely curious. The problem is when *others* ask. If I haven't asked my bridesmaids yet, why would I tell YOU who they're going to be? Half the people asking are subtly hoping to be in the bridal party and the other half are asking just to be nosy and get the scoop. This question makes me super uncomfortable because I'd never want someone to feel left out, but at the end of the day, it's my business and my business only.
4. Are You Going on a Diet? Are You Getting a Personal Trainer?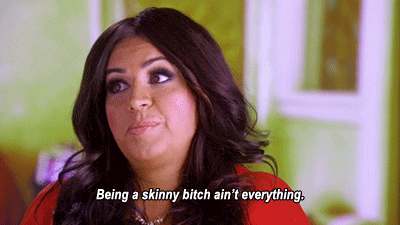 This is perhaps my LEAST favorite question of all because it's just genuinely rude. I've been a bit taken aback by the amount of people who have asked me this, because I just can't wrap my head around thinking it's appropriate. To be honest, I don't know the answer. If I decide that I want to tone my arms for my dream dress, maybe I will. If I decide I want to change the way I eat for health and wellness purposes, maybe I will. That being said, it will most certainly not be influenced by anyone else trying to pressure me to do so. This question is tacky and unnecessary and I know my fellow fiancé(e)s out there will agree.
5. So Like, How Much Was Your Ring?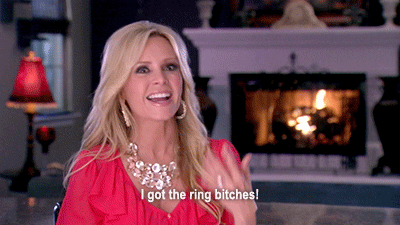 On the theme of tacky… this question is just beyond me. There is a zero percent chance someone has good intent when asking this question. You're either asking because you think it looks expensive and you want the tea, or because you think it looks cheap and… you want the tea. If you hit me with the "DiD hE sPeNd ThReE mOnThS sAlArY" please go away. I'm in love with my ring and that is the only thing that matters to me. That being said, if you've complimented my ring without asking about the cost, I appreciate you. I'd be lying if I said I wasn't basking in glory from any/all positive feedback so… KEEP IT COMING!!!!! (Put that under the category under things you should say to a newly engaged person. Accolades are always allowed.)
6. Am I Invited?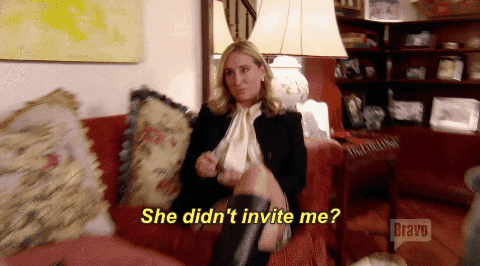 If you have to ask, it's probably a no. Weddings are expensive. Like… really expensive. Would you treat me to a $200 dinner? No? Then I probably won't do the same for you. Half kidding, but I personally am not trying to recreate My Big Fat Greek Wedding, so chances are my list will be narrowed down to the real ones. This question falls under the category of super uncomfortable because I hate leaving anyone out and, despite my evil sarcastic tone throughout this article, I actually love to make people feel warm and welcome, so by default I'll feel guilty about those who don't make the cut. Long story long, please don't ask me this question, because it WILL keep me up at night.
7. Can I Give You Some Advice?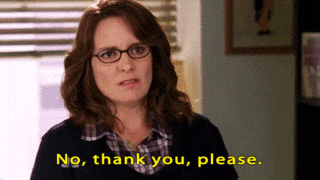 This question is super circumstantial, because some people offer fantastic advice and it's extremely appreciated. Advice about how to conquer visiting multiple venues and what to look out for? Yes please. Advice about how to budget and what is and isn't worth splurging on? I'm all ears. The problem is, people typically offer advice that is opinion-based rather than fact-based, and that's where it gets hairy. I don't want your advice on things personal to me, because it's my wedding. When it's your special day, you call the shots. When it's mine, let me enjoy. (LMK if this is giving bridezilla vibes so I can stop before I start.)
Bonus: Questions I Enjoy

In order to redeem myself for all the spiciness above, I want to include some questions that I enjoy getting. Those exist too, I swear. I'm happy to answer questions about the engagement because quite honestly, I still get butterflies. How did he ask? Easy, I have a response saved in my notes that I can send along to anyone and everyone who wants to know. Were you surprised? Excited? Nervous? Yes, all of the above. What kind of style is your ring? More than happy to answer this (mine is emerald) and I'm also happy to answer personal questions about the ring if they are productive and helpful for my fellow future brides (or friends looking to get engaged soon). What is your dream dress? Oh, I'm glad you asked… let me show you my Pinterest board. You get the point.
If you take away one thing from this piece, it's to be respectful of others privacy and to know what questions are appropriate vs. uncomfortable. Pre-engagement I likely asked half of the above questions myself, so we're all learning here. The more you know!
Images: Scott Broome / Unsplash; Giphy (9)
WTF To Do For A Year After Postponing Your Wedding
We know you probably never want to hear the words "coronavirus," "quarantine," and "unprecedented times" again, but unfortunately The Rona is still among us. Corona brides across the world are lost when it comes to what to do now that their wedding has been postponed or canceled. The days of saying "I do" in front of friends and family and taking shots with your bridesmaids at the open bar seem so distant, but we're hopeful that the investment towards celebrating this new chapter in your life is worth the wait. For those of you that have officially made the decision to share your vows with your S.O. in 2021, you're probably wondering WTF to do with all of your plans now? Don't freak out, because we've gone ahead and asked the experts to share their thoughts on what couples can be doing in the meantime to ensure that all t's are crossed and i's are dotted before the big day.
Get Organized

Yes, you probably had everything planned out perfectly, right down to your personalized stationery before the virus happened, but now that your plans have changed, there's some tricky re-thinking to do. "It goes without saying that trying to navigate the postponement of a wedding is mind-boggling, and it can be hard to know where to start, or better yet, figure out an organized way to keep track of your progress and your remaining to-dos," says Lisa Bowser, Founder of Brite Lite, a company that makes LED neon signs. "Lists on lists on lists can be quite boring to look at, yes?" Um, yes! Bowser recommends the acrylic dry-erase Goals Calendar to eliminate your wedding stress. Bonus: you can still use it in your home after your wedding planning process is (finally) over.
Read Your Contracts
I know we're all programmed to click "accept terms and conditions" without a second thought, but with circumstances constantly changing as our world adapts to the virus, it's essential that you and your future spouse have your contingency plans up-to-date. As AJ Williams, Founder and Creative Director at Boston-based event planning company AJ Events, recommends, "When reading your contracts, make sure you have your planner and vendors develop a rescheduling contract or addendum, and to change the Force Majeure to include pandemics and decreased capacity due to government mandates." This way, you won't have to scramble to make things work any more than you've already had to.
See What Safety Precautions Your Vendors Are Taking
When you do end up walking down the aisle, you want to be sure all possible measures are put in place to ensure that your guests stay happy and healthy. AJ Williams reports that for all future events, his company "will require cleaning/sanitation measures from our vendors and venues working on our events and add sanitation efforts plus add supplies at attendee check-in to protect the safety of our work environment and your attendees while allowing us to continue to service our clients." He adds, "We have created branded plexi walls on our bar and catering stations, adorable customized face masks with your favorite quote or funny message or emoji icon to include your signature style. Get creative while keeping safe." So make sure you check with your vendors to see how they're adapting to these (my brain: don't say it don't say it don't say it) unprecedented times.
Enjoy Your Engagement
Though you've (understandably) been mentally designing your reception place cards since the moment you got a ring on your finger, take this unique opportunity to sit back, relax, and enjoy this extra time of being engaged to the love of your life. Of course, says Taylor Waxman of L.A.-based event design and production company  KED & Co., "Changing your wedding date can be emotionally draining. Managing your friends and family travel plans, rescheduling your vendors to make sure everyone is available on the same day and overall reimagining a new date in a new year—you've been through it."
When adjusting your wedding planning timeline, though, staying sane is essential. "Don't over plan," advises Waxman. "It's very easy to focus on your wedding during this time, but our biggest advice is: don't. Once you have your vendors and location rescheduled and all guests are alerted of the new date, take a step back to enjoy your engagement. Spend quality time with your partner, schedule outdoor picnics or Zoom dinners with family and friends, take this time to reconnect and appreciate what is around you."
Make The Process Fun
Now that you've got some extra time to plan things out, you and your partner can hone in on achieving the wedding of your dreams. Sarah Kuhlberg, Creative Director at Colette's Catering and Events, suggests that you "Cast aside what might be typical wedding traditions, and do what YOU really, truly want for your wedding. Explore bright colors, beautiful seasonal menus, wine flown in from your favorite winery, book a unique outdoor venue, mix and match your linen pattern choices, custom built backdrops from local artists, neon signage, etc. Now you have the time to really customize!"
While it's easy to get overwhelmed with pressing health concerns on top of your color scheme choices, "Making the difficult decision to postpone your wedding should be the hardest part. Once you've done that, try to make the rest of the process fun," advises Matt Ramirez, Senior VP of Marketing at Generation Tux. "Look at new wedding trends, new seasonal colors, and opportunities to update your wedding plans! Everyone in the wedding industry knows this is a tough time for couples, and we're here to work with you. Take this time with your husband to design the look of your wedding suit or tux again, order some free swatches, and get a free home try-on delivered to the groom."
If you want to get creative without overloading your plate, Taylor Waxman suggests designing your own thank you notes online, finding custom postage for your wedding invitations, registering for gifts, working on your wedding website, finalizing your guest list, and choosing meaningful songs to be played during your ceremony. She also suggested pulling inspiration images (as if you needed an excuse to add to the wedding Pinterest board you've had since college.). "Focus on your style and look, try not to go too deep in detail," she recommends. "Keep this light and fun."
Can't Wait? Go For It!
As Nike says, "Just Do It." If you and your S.O. are itching to get married ASAP, Sarah Kuhlberg suggests having a mini wedding and eloping in your backyard, and then scheduling a reception for a year later so you can celebrate your first anniversary with friends and family. Don't be afraid to think outside of the box and feel free to "Create your dream celebration and know that this new wedding style is something we are all getting used to."
Images: Natasha Fernandez / Pexels; Britelitetribe.com; @betchesbrides / Instagram
Don't miss out on more wedding tips from us, Subscribe to our weekly 'Say Yes to the Betch' newsletter here.
It's Time To Stop Shedding For The Wedding
Ever since I got engaged nine months ago, I've noticed a strange trend. I mean besides the constant "It's raining on my wedding day" nightmares that keep me up at night and the ever-present fear that by the time I'm hitched I'll have less than $10 in my bank account. I'm talking about the constant messaging telling me I need to start "shredding" or "shedding for the wedding". Every day I see a new article about pre-wedding juice cleanses and wedding diet plans, and I've pretty much had it. The idea that women need to hit a certain weight or look a certain way on their wedding day in order for it to be "the best day ever" is an outdated concept rooted in sexism. Here's why I'm 100% OVER shedding for the wedding, and why you should be too. 
It Feels Like Society's Beauty Expectations Of Women, On Steroids
Women have been held to unrealistic beauty expectations since the beginning of time, but since getting engaged, I've found that this expectation of having the perfect body (whatever that means) is on a whole other level. Whenever my friends got engaged they would all say, "My wedding diet starts now". They were literally getting engaged one day and counting calories the next. I didn't quite understand their reaction, but now, I totally get it. I'm constantly inundated with wedding content about workout regiments, foods to avoid and skincare routines (apparently I'm months behind on this). It doesn't matter whether or not you're engaged, if you're a human woman who goes online, you're no stranger to the expectations society has for us. The only difference is that when you've got a ring on your finger, there's an impending deadline to achieve the aforementioned perfect body, and it's your wedding date. 
It Feels Like A Prerequisite For Getting Married
Look, I understand wanting to look and feel your best on your wedding day, I know I do, but that means different things to different people. You may have a goal weight you've been trying to hit and the wedding day is a good motivator, or you may feel perfectly comfortable in your own body and not feel the need to do anything (more power to you). But whatever your situation is, losing weight shouldn't feel like a prerequisite to getting married. Content about what you should and shouldn't be eating before your wedding and articles that claim the hardest part of wedding planning is your fitness routine (has this person ever made a seating chart?) might make you question if something's wrong with you if you're not dieting or amping up your workout (myself included). If you find yourself thinking like that, try to block out all the social media noise and focus on doing what makes YOU feel like your best self. I know it's easier said than done, but maybe unfollow the #weddingworkout hashtag for a while. Don't worry, you can still get a marriage license even if you're not going to bridal boot camp. 
Designers Are Becoming More Size-Inclusive
You shouldn't have to feel like you need to drop weight in order to fit in a wedding dress. Cookie cutter dresses are a thing of the past, and bridal designers today are making wedding dresses for all body types and sizes, not just the stick-thin models who debut them on the runway. Supermodel Ashley Graham recently teamed up with Pronovias to launch her own size-inclusive collection, while Fame and Partners launched a capsule collection for the modern woman with David's Bridal and new wedding dress company Floravere has gowns up to size 26, ensuring women of all sizes they'll be able to find something that makes them feel like a million bucks. If you're worried you'll have to lose weight to find a gown that fits you, you can kick that fear to the curb, because it's become much easier in recent years to find the perfect gown, no matter your body type. 
Grooms Are Held To Different Standards
After being inundated with ideas of ways to change the way my body looks in time for my wedding, I asked my fiancé if he noticed anything similar. He hadn't. I can't say I'm surprised that there's not this insane pressure on men to look a certain way for their wedding day, but it was disappointing to hear nonetheless. I wanted to see if there was any content out there aimed at the groom's physical appearance on the wedding day. Come to find out, there is, but it's scarce. I found a list of things grooms should do leading up to the wedding, and the only appearance-related tip was for them to get a haircut. And on their 12-month checklist? Apparently all they need to do is whiten their teeth. No gyms advertising groom boot camp or weight loss tips for men before they go tux shopping. Sure, not all men care as much about their appearance as Tom Sandoval, but why are only the brides being told they need to shed for the wedding in order to "look our best"? I'm exhausted just thinking about all of the things I'm supposed to be doing to my body to get it "wedding ready", meanwhile my fiancé's downing fried chicken and playing video games not worrying about what the f*ck he'll look like six months from now. Ugh, to be a man. 
It's Time To End The Madness
Look, I'm not saying that dieting and exercising before your wedding day is a negative thing, but I'm tired of reading articles that imply feeling your best on your wedding day means you have to be working out and dieting beforehand. Shouldn't you feel your best on your wedding day because you're marrying the love of your life? Or because you're about to attend the best party of all time? Why is weight loss so intrinsically tied to how we feel about ourselves, and why is that link only reserved for women? Your physical appearance might be a part of your wedding day journey, but it shouldn't hijack what the day is really all about. So, let's shatter the notion that those surface-level things are in any way the key to having a happy and joyful wedding day. It's time to say f*ck it and halt to a stop on our never-ending journey towards unattainable beauty standards. The best way to get "wedding day ready" is to be 100% you.
Say Yes to the Betch & subscribe to our weekly Betches Brides newsletter here.
Images: Jason Briscoe / Unsplash
The Best Ways To Announce Your Engagement On Social Media, Ranked
When it comes to proposals, there's a lot that goes into the damn thing. The location (the ring). What he said (the ring). The outfit you were saving for this very moment but didn't get to wear because he told you that you were going to a business dinner and you actually BELIEVED him (the ring). One of the most important aspects of an engagement, however, (other than the ring and ensuring a photographer was hired and hiding in the bushes, of course) is how you tell the world you're officially and finally f*cking betrothed.
While, yes, you need to tell your family and top- and middle-tier friends first, the moment will come to tell the world, and when it does, you have to be very selective in your declaration. Will you go with funny? Sappy? Honest? Light-hearted? The choices are pretty much endless. So, in order to take one item off of the ever-growing to-do list that will quickly suck the life and soul out of your body once you're engaged, we've pulled together some of the best (and most basic) engagement announcements, so that when your time comes, you can stress a little less and enjoy basking in that just-engaged popularity boost like the wedding gods intended.

10. "I Said Yes"
The most classic way to say "thank f*cking God I can stop pretending that I haven't been planning our wedding for the past 3 years." This is the bread and butter of engagement announcements. Everyone knows you said yes and everyone knew you were going to say yes after he started a podcast with his old college roommates and you stayed with him. Still, what it lacks in originality, it makes up for in the fact that um? You're engaged? So who TF cares? Let the haters hate while you stare at your ring in awe for the next year.
Who Will Love It: Your parents who didn't think he was ever going to commit.
Who Will Hate It: Non-engaged friends who could have posted something so much better.
9. A Long-Winded Walk-Through Of Your Relationship
We get it. Your love story is totally unique and one for the ages. The ups and downs. The brief stint of long-distance. The time you thought he was sleeping with your sorority sister—it's all very romantic. Sure, you'll embellish the story a bit and you'll take out the part where you were casually banging for like, six months before he finally got his sh*t together and asked you out, but still. It's the fake romance of it that counts. While the majority of people's eyes will glaze over with this post, at least your relatives will be happy. Besides, how will he know you love him if you don't ignore him sitting next to you while typing a 2,000 word Facebook post that he won't even read and your creepy old Spanish teacher will like?
Who Will Love It: Moms.
Who Will Hate It: Anyone who actually knows the REAL story (which most likely involved more tequila and less clothes) and all of your bitter single friends.
8. Any Variation Of "Finally"
While it's not the most romantic, loving, or tasteful, it is FULL of truth and for that, you'll get total respect from almost every bride-to-be. Throughout your relationship, you have to find the balance between letting him know he needs to propose but not putting too much pressure on him. It's a dangerous game, but when you win? Holy sh*t, the relief is palpable. And your trophy? A 2-carat solitaire and a wedding to plan. So, yeah. After crawling through the relationship trenches, you f*cking deserve this and "finally" is just about as honest as it gets.
Who Will Love It: Bitches.
Who Will Hate It: Everyone else.
7. #TheWeddingHashtagYouDecidedOn2WeeksIntoYourRelationship

Just like "Finally" but taking it a step further, posting your wedding hashtag with your engagement announcement is the same as saying "if this didn't happen soon, I was absolutely going to dump his ass," but with a hint of pathetic thrown in. There's something about using your hashtag with your "omg I was so surprised, I only had to threaten him for about eight months before he finally proposed" post that just feels desperate. If it's a really good hashtag (like, really good), I could maybe let it slide, but honestly? Save the hashtag for every other post after the engagement announcement and keep this one about what matters: your ring.
Who Will Love It: Eh, no one?
Who Will Hate It: Everyone whose hashtag isn't as good as yours.
6. "Does This Ring Make Me Look Engaged?"
*Sigh.* Sure does. But also, is this caption as basic as they come? Sure is. While yes, being basic is all fun and games during the fall when we're all out there drinking PSLs and posing in pumpkin patches, do you really want basic-isms to be the backdrop of your engagement? For some, this is a kiss of death. For others, it's literally not a big deal. Decide which side you're on—if you can stomach the idea that the most important day of your life is just like everyone else's, then go forth and be unoriginal! At the end of it all, you're engaged and that's what truly matters. But don't expect a like from me with a post like this—just sayin'.
Who Will Love It: Basics, duh.
Who Will Hate It: Anyone who has ever spent a minute in the "engagement present" section of Amazon.
5. "I Said Maybe"
The sassy sister of "I said yes," the "I said maybe" post is the epitome of a boss bitch move. It says "I'm not desperate. I haven't been waiting for a ring since the day I turned 16. I didn't care if I never got engaged. This is no big deal." Which is, obviously, the vibe we all what to portray despite the fact that we've reeked of desperation since our very first friend said "I do." While, no, it doesn't tell the story of your love and yes, it kind of makes you seem like you're settling (which you're not, right?), it's clever, funny, and guaranteed to pull in likes, and honestly, isn't that the whole point of engagement announcements in the first place?
Who Will Love It: Your real friends and your dad.
Who Will Hate It: His mom.
4. Just A Ring Shot

There are literally two things the people came for: a ring shot and a breakdown of how the proposal went. At the end of the day, however, everyone on your feed wants the same thing: To look at the rock on your hand and judge it mercilessly with their friends. Cut out the fluff of your relationship story and your hashtag and just give the people what they want, dammit: a clear, unobscured, close-up of the ring on your freshly manicured finger.
Who Will Love It: Every female who follows you.
Who Will Hate It: Anyone with a naked ring finger.
3. A Play-By-Play Of The Proposal
"When did it happen? Where did it happen? What were you wearing? Was it a surprise? Were you suspecting it? Did you have your nails done? What did he say? Did you cry?" The second you land an engagement ring, the barrage of questions will start. We could say it's because people love you, but really, we're all just nosy assholes who hope your proposal isn't better than ours. The point is, you're going to need to tell this story a million and one times. Might as well get a jump on everyone and write it out to post-worthy perfection. That way, by the time you see most of your friends and family, you can skip the storytelling and get to the more important things, like where you're registered and what color KitchenAid mixer you've been eyeing.
Who Will Love It: Your estranged friends and relatives.
Who Will Hate It: Your jealous-ass frenemy.
2. "I Wonder How Many Group Texts This Will End Up In?"
Honest? Clever? The perfect amount of bitchiness? Check, check, and check. This is the type of raw truthfulness we're looking for in your engagement announcement post. Whether you post this with a proposal pic, a ring shot, or even a full album of relationship-y photos, you can literally do no wrong when you use this bomb-ass caption. While no, it doesn't ooze romance and no, you don't get to go on and on and on and on and ON about your relationship's ups and downs, you do get to secure more likes than your frenemy who had the audacity to get engaged before you. Besides, you have plenty of other posts to be sappy in—like the after-wedding post when you finally get to eat again and your hair is no longer falling out due to the planning stress. Save the romance for when you're actually out of the trenches. As any married bitch can tell you, the drama is just getting started.
Who Will Love It: Your top-tier friends.
Who Will Hate It: Your grandparents who have no idea what a group text is and will sign the comment off with "XOXO GRAMS."
1. "He Got Down On HIS Knees For A Change"

*record scratch*
Yeah, I went there, and I know, I know, I know. There's no way you can post this. Your family will see it. Your dad, who you expect to shell out a stupid amount of money for your flower-ridden ceremony, will see it. Still, every time I come across a new engagement on my feed, I hope more than anything that a post will surprise, dazzle, and startle me. If you are not afraid of rubbing more than a few people the wrong way and absolutely ruining a couple of relationships, please, I'm begging you, use this as your caption. While it's pretty much guaranteed to piss off a few (and by "a few" I mean a lot of) relatives, no one's ever been remembered for good behavior. Well, other than like, Mother Teresa. And Oprah. And Jennifer Aniston. So, scratch that, people have been remembered for good behavior. But let's be real—YOU'RE not going to be remembered for good behavior. I mean, isn't that why he's marrying you in the first place?
Who Will Love It: Anyone with a sense of humor and your quirky aunt, Jen.
Who Will Hate It: Your parents. HIS parents. All the grandparents. Your prudish aunt, Nancy. Anyone over the age of 35. Anyone under the age of 17. People who still regularly check Facebook. Actually, maybe just don't do this one…? Don't say I didn't warn you.
Images: Burst / Pexels; Giphy (4)
Is It Normal Wedding Stress Or Serious Red Flags? How To Tell
Anyone who has participated in wedding planning can agree that it can be so damn stressful. Whether you're the bride, groom, MOH, MIL, or bridesmaid, there is a to-do list longer than a CVS receipt. First, you need a budget, a date, and a venue. You also have to make these decisions fairly quickly and pray your venue isn't booked by some un-engaged girl already planning her fairytale wedding. Next, you have to coordinate vendors, the dress, your bridesmaid dresses, invitations, honeymoon… I think you get the point. 
We've all heard the term bridezilla, and there's a reason for it. Weddings are a lot of work, and they can bring out the worst in people. I, myself, have been in a handful of weddings and have witnessed couples fight over the most trivial things. Really?? We're getting pissed over linen patterns or up lighting?? I've seen these spats over decor turn into a scene from Fight Club.
As a former bride and also as someone who has called off her wedding, I'm familiar with tension before the big day. My ex-fiancé and I bickered about the guest list, venue, flowers, you name it. These wedding quarrels morphed into us going to war about everything from finances to family to our careers. Before I called it off, I would constantly question if everyone who plans a wedding struggles with this or if I was just in the wrong relationship. Spoiler alert: it wasn't normal.
So, the question is: are these normal pre-wedding disagreements, or are these serious warning signs that this person isn't your 'til-death-do-us-part? Read on for some signs that your wedding disagreements are an indicator of unhappiness to come.

Why Did You Get Engaged In The First Place?
Social media has really changed the game for engagements and weddings (I blame Laguna Beach for starting prom-posals). There's nothing wrong with it, but today it's pretty much the standard for people hire photographers and plan over-the-top engagements, which they then post over and over again on Instagram. Same goes for weddings. Every part of your wedding day is documented by friends and family on social media. Let's not forget about the teaser pics right after the big day that only warn of a few weeks later when your IG feed will be inundated by wedding shots. 
Wedding Stress: It's normal to overthink your hashtag or worry about selecting the perfect photographer. You're paying a TON of money for these services, so you have the right to be picky. But ask yourself: if you took away the fancy dress, flowers, and glam squad, would you still want to marry this person and spend the rest of your life with them? One of my best friends was so over her family's BS that she and her now-husband canceled their 300 person extravaganza and had a surprise wedding with 40 people instead. This didn't stop her MIL from wearing a white gown to the event, but at the end of the day, it was about their love for each other—not the fancy ballroom. 
Red Flag: If you answered no to the above question, you might want to reconsider this engagement. If all you care about is how your wedding will look to others, this is not a good sign. If you can't imagine this day without all the bells and whistles or if it makes you cry inside thinking about someone posting an unflattering photo of your venue on, take a step back to reflect on why you actually want to go through with this. After I got engaged, I posted a picture of my proposal on Instagram within an hour of it happening. I remember being annoyed by the caption my ex used for his post (something along the lines of "she said finally"). While it's normal to share your engagement on IG, looking back, I should have been more excited to celebrate our engagement with him and less concerned with the perfect filter or caption. 
How And Why Do You Fight? 

It's expected to have disagreements about venue location or booking a band vs. a DJ. Everyone has a vision of what this day will look like. I'm sure you're also getting forceful opinions from your family or future in-laws. You might bicker about your guest list—should you invite your creepy uncle or your future father-in-law's clients? Does your fiancé's #foreveralone bestie get a plus-one? There are a million and one scenarios that can have you and your SO at each other's throats.
Wedding Stress: No matter what the argument is about, you want to feel heard by your SO. Relationships are about compromise, and you should respect each other's opinions when there is any type of disagreement. There shouldn't be any blaming or name-calling when things go wrong. You should move on quickly after an argument, and fights over wedding favors shouldn't turn into screaming matches about what religion you'll raise your future kids. Also, an important point to keep in mind: a lot of arguments stem from family drama. It's important your SO puts your feelings before their family's and always listens to you first. Here's a good example of this done right: My friend's husband's family paid for their entire (six-figure!) wedding, but every decision was made together. He never once held the money over her head to get his way. Wedding disagreements should not come between you and your fiancé. On the flip side, my ex always told me he would choose his family over me any day. If he went to his mom to question my flower choices, what made me think he wouldn't talk sh*t to his mom about my parenting style when we had kids?
Red Flag: It's a MAJOR warning sign if your SO gaslights you every time you fight. You shouldn't feel unreasonable, crazy, or unheard when you're just trying to get your point across (this also holds for arguments outside of wedding planning). I spent a long 6 years with my ex where I was always justifying my feelings. His favorite line when we fought was, "I think your parents dropped you on your head as a baby because you're crazy". I know, awful right?
Another major warning sign is constantly walking on eggshells around your SO. You should never have the mentality that it would be easier to keep something to yourself in order to avoid a fight. My ex and I fought a lot—I eventually stopped bringing things up to him because I was afraid of setting him off. It got to the point where I secretly planned our honeymoon because I couldn't mentally handle another battle. Not a good sign.
Does Your Future Spouse Make Planning Easy Or Difficult?
 
How did they react when you scheduled a tour of 10 venues the weekend after you got engaged? Did they freak out when you told them the florist was $10k over budget? Did they ditch a cake tasting or black out when you went to see a band showcase? I might sound like a broken record at this point, but how your partner deals with the planning process is a huge indicator of what type of relationship you're in. 
Wedding Stress: It's OK if your groom doesn't want to be involved in every single detail of wedding planning. You probably have better taste in European-style flower arrangements, anyway. I went to every vendor meeting with a friend for her wedding, and we had way more fun picking out color schemes and candle holders than she would have had if she'd brought her then-fiancé. The difference is, her now-husband is an awesome guy and would always praise her for having great taste—he just didn't have a vision for envelope liners and calligraphy styles. If he's taking the backseat, your SO should be happy to let you plan and be appreciative of the effort you put into it. If he's willing to be your hype man over classic hand-tied bouquets, imagine how supportive he'll be for the important stuff. 
Red Flag: If your SO makes every part of the planning process a challenge, you're in red flag city. This could look like anything from delaying you from making decisions to a complete lack of interest in the planning process, not showing up to things, or being overly critical once you make a decision. For instance, my ex would call me impulsive for moving forward with any stage of the planning process. I had to wait three months post-engagement before we were even allowed to talk about venues or setting a date. And, while being completely uninterested in planning, he still managed to be highly critical of every decision I made. His response to when I picked our invitations: "those look like funeral announcements". Tbh, he made planning so miserable it kind of felt like I actually was planning a funeral! 
At the end of the day, you know yourself and your relationship better than anyone else. If you don't feel supported or if the arguing is spiraling out of control, talk to your SO! Communication is clutch while wedding planning and it will continue to be important throughout married life. It may feel like it, but you aren't trapped or committed to going through with your marriage. There are plenty of people who have called off an engagement, and they are better for it! 
Images: Petr Ovralov / Unsplash, Giphy
The Right Way To Tell Your BF You Want To Get Engaged, Like, Yesterday
Whether you love it or hate it, engagement season is upon us. I mean, it's always kind of happening, but now, with the holidays approaching, I have a feeling everyone you know is going to get engaged every Sunday from now until the end of 2019. If you are in a long-term relationship, this time of year might have you thinking about your own future with your significant other. Of course, not all couples are ready to take the next step at precisely the same time. While you may feel ready for marriage, your partner may be moving at a speed akin to ABC's progress in casting a diverse
Bachelor
. Perhaps you're at the point where you're considering giving your partner an ultimatum, like Katie did with Schwartz on
Vanderpump Rules
. Ultimatums,
like Katie,
are often thought of as 
manipulative
and coercive, and they certainly can be. But can marriage ultimatums ever work and, if so, under what circumstances? There are a couple of factors you'll want to consider before you bust out the "…or I'm done" statements.
Think About Why You Want To Get Married

Before you can even consider an ultimatum, you need to think critically about why you're so focused on a timeline. It's natural to have moments of insecurity in even the healthiest relationships, but if you're feeling this way often, it's worth exploring more deeply. Are you so focused on marriage because you're fighting constantly and want assurance that your partner isn't going to leave you? Are you anxious about marriage because all of your close friends are getting married and you don't want to get left behind? If your desire for marriage is coming from a place of insecurity rather than security, it's probably best to hold off until you feel secure and focus on mending the underlying fractures in the relationship with open 
communication
. Many people get caught up in the notion of marriage as a magic Band-Aid for all of a relationship's problems when, in reality, it is the great revealer of a couple's strength and the first of many important and difficult conversations. Once the party and honeymoon are over, you're left with a life commitment to your partner. If the foundation isn't solid to begin with, time and challenges are only going to erode things further.
Does Your Partner Really Need An Ultimatum?

Ultimatums get a bad rap for a reason. Almost no one wants to be told what to do (or at least, be made to feel that way). In most cases an ultimatum won't be effective, and will ultimately be harmful, because it provokes feelings of 
stubbornness and resistance
by forcing the recipient to make a choice. It's important to talk openly with your partner and understand what's driving the lack of forward momentum before you can assess whether or not an ultimatum is appropriate. Try something like, "I've noticed that we haven't really discussed taking the next step and getting engaged. Why do you think that is?" If your conversations reveal that your partner is someone who simply needs an extra
nudge
, an ultimatum might make sense. If, however, your partner prefers to do things on his or her own terms, you may push him or her further away or set yourself up for a lifetime of 
resentment
 even if you do ultimately get that engagement ring. So no pressure!
Deal In Facts

If you feel confident that your relationship is on solid ground and that your partner will be receptive, it's essential that you approach the conversation (yes, it's a conversation) in the right way. One way of doing that is to stick to objective facts rather than subjective feelings whenever possible. For example, saying something like, "Since we've been together for of years and I'd like to start a family by , I'd like to talk with you about getting engaged" is a lot more likely to elicit a favorable response than "What are you waiting for, Todd?!
My eggs are dying
by the minute!" When your thoughts are
presented
 reasonably, it'll be easier for your partner to see things as you see them and not feel attacked in the process.
Make It A Dialogue

An ultimatum is more likely to be effective if it's framed as a conversation rather than an outright demand. Threats have no place in a healthy and functional relationship (a reality many of our beloved
VPR
cast mates need to be reminded of), and if you're used to making threats to get what you want, you're probably not ready for marriage. You may have heard of the idea in conflict resolution of employing 
"I" statements
instead of "you" statements. It might sound like a middle school conflict mediation tactic, but it's a useful tool when giving an ultimatum. Instead of demanding a proposal by , contextualize the issue in terms of your own life plans. You can say something like, "I love you, but if you don't want to get married in the foreseeable future, I need to know so I can figure out my next steps." This way, you're
empowering
 your partner to engage with you without imposing your will, but still honoring yourself and your goals without relinquishing your 
agency
 in the relationship either. This two-way dialogue can also extend to the time frame as well. If you'd ideally like a proposal in the next few months, but your significant other would prefer to wait another year, perhaps you can meet in the middle and compromise on a 6-month window. This way, both parties feel heard and as if each is part of the decision-making process and, therefore, more likely to commit to the agreed-upon time frame.
Stick To Your Guns

If you do decide that you need to issue an ultimatum to your partner, you need to be prepared to walk away if you don't end up getting what you want. Practically speaking, if you decide with your partner that you'll get engaged by the end of the year, but that doesn't happen and you stay anyway, you lose credibility. The relationship may suffer as well. If you're not willing to move on, the ultimatum becomes nothing more than a
manipulation tactic
, fostering an unhealthy and toxic relationship dynamic.
More importantly, you deserve to find someone who will give you what you want. If your partner can't respect a reasonable timeline, it may be best to stop wasting months or years of your life and free yourself up for a person who can commit. If you can't see yourself actually leaving in the event your partner doesn't follow through, then you absolutely should refrain, not give an ultimatum, and ask yourself why you're afraid to be
alone
.
Ultimatums are like fireworks. When handled with care, they can have an illuminating and satisfying effect. But when deployed incorrectly and carelessly, they can blow up in your face. Of course, marriage is not the end goal for many couples in long-term relationships, nor should it be. If you're happy with the progression of your relationship, continue with what feels right to you and try to quiet the background noise. It's so easy to get caught up in others' expectations, whether real or perceived, but you need to move at the pace that feels right for you and your relationship, whether or not it leads to a proposal. Marriage is wonderful, but it's an incredible commitment and you should not move forward with it until you and your partner are both 
prepared to light your cash on fire
 ready.