The Viral Pan Is *So* Worth The $145 Price Tag
Betches may receive a portion of revenue if you click a link and purchase a product or service. The links are independently placed and do not influence editorial content.
Unlike most people, I did not step up my cooking game during the early days of the pandemic. But I did make it my goal to eat more at home and get creative in the kitchen in 2023. As I put my chef's hat on, I knew I needed to stock up on some new (and obvi chic) cookware to start whipping up my favorite, and some new, recipes.
Of course, I looked no further than my trust social media feeds and saw one top contender over, and over, and over again—the Our Place Always Pan. For starters, this pan is so damn cute. I mean, just look at the pastel hues (minus the limited-edition/sold-out Selena Gomez collection) and picture this adorable piece sitting on your stove. The next biggest highlight apart from aesthetics is the fact that it really is made to cook everything, hence the name. But let's get into the specs, so I can really convince you that it's worth the $145 price tag (I know, I know—it ain't cheap).
What Is The Our Place Always Pan?
Our Place's popular pan is a non-stick piece that was designed to do the job of eight different cookware devices—yes, eight. Apart from its frying abilities, it functions as a saucepan, skillet, steamer, saucier, sauté pan, and of course, non-stick pan. But, that's not all, because you get a lot more than just the pan itself once you open up the packaging. It also comes equipped with a wooden spatula, built-in spoon rest, colander, and steam basket.
@heartdefensor

unboxing the Selena Gomez Collection with Our Place 🤍 literally cannot wait to cook with these! tysm for gifting to me @Our Place #selenagomez
How Does The Always Pan Compare To Other Pans?
The Always Pan is one of the few pans on the market that can function in more than one way. It's also difficult to find non-stick pans or ceramic pans that can do each other's jobs. Another feature that sticks out is how lightweight it is—it's nearly impossible to find a skillet or sauté pan that won't weight your arm down. And, since it does it all, you won't have a bunch of other cookware taking up space in your kitchens and cabinets—it leaves a lot more room for you to explore other appliances and gadgets.
What Can You Cook With The Always Pan?
A better question would be: What can't you cook with the Always Pan? So far, I've used it to make some crispy eggs for breakfast or a full Shakshuka situation. I've also boiled some penne and fussili pasta with the pan (!) and of course, I use it to sauté veggies and sear salmon or chicken.
Not convinced yet? Take a look at the pan in action below.

Shop It: Our Place Always Pan, $145, Our Place
Robert Pattinson Doesn't Know How Pasta Works
In general, I think us normal people assume that a lot of celebrities aren't used to doing things for themselves. From drivers, to household staff, to stylists, there are a lot of people you can pay to make your life easier. On the most recent episode of Keeping Up With The Kardashians, the main drama was whether they should have chefs at the house on Christmas morning. But even knowing everything I know, I've always operated under the assumption that even the most out-of-touch celebs have like, the bare minimum of life skills needed to make it on their own.
But that assumption was put to the test on Tuesday, when I read GQ's new profile of Robert Pattinson. From the title, "Robert Pattinson: A Dispatch From Isolation", you'd think R-Patz is quarantining on the moon or something, but he's actually chillin with his girlfriend in London. Specifically, he's staying in an apartment paid for by production on The Batman, which he was in the middle of filming when the whole world shut down. He's also still eating food provided by production, though Zach Baron writes, "the other day he got nervous, that they might just stop or forget" to deliver the food.
Wait, what? The apartment makes sense, but does Robert Pattinson not know how to go to a grocery store? Or how to work the Postmates app? We've been doing this whole quarantine sh*t for two months now, so I'm a little concerned if Robert Pattinson really hasn't gotten his own food even once.
But given what he says about food later in the profile, maybe this isn't far from the truth. In the interview, Pattinson tells Baron, "Yesterday I was just googling, I was going on YouTube to see how to microwave pasta." Reader, when I tell you this stopped me dead in my tracks. I just… Thankfully, Baron said what we were all thinking: "That's not a thing."
You'd think that's exactly what R-Patz would've found upon a quick Google search, but apparently he was determined to try instant spaghetti. "Put it in a bowl and microwave it. That is how to microwave pasta." Who knew! He continued, "And also it really, really isn't a thing. It's really actually quite revolting. But I mean, who would have thought that it actually makes it taste disgusting?"
Me. I would have thought that. And you know who else? All of us. I'm no star chef—the only thing that gets me interested in cooking is Twitter drama—but even I know damn well that you cannot make pasta in the microwave. (If you could, I would have been doing this for years now.) Personally, I'm upset that the GQ profile doesn't include a photo of Robert's microwaved monstrosity, because I'm not even sure what that would look like. Did he just microwave dry pasta? Was there sauce? Obviously, it would be bad no matter what, but I really need more details. Maybe Robert should hang out with Charli from Vanderpump Rules, who insists she had never tried pasta until a recent trip to Olive Garden. *shudders*
But if you thought all that was strange, then buckle the f*ck up, because the microwaved pasta comes up again later in the profile. Pattinson tells Baron about a business idea he has: a fast-food restaurant that serves a handheld version of pasta. If you're having a hard time picturing that, same. But R-Patz has it all figured out. He even had a meeting about it last year with a major LA restauranteur, but things didn't pan out. He calls his food creation "Piccolini Cuscino" or "Little Pillow," and he attempted to cook one for Baron over Zoom, as a way of hopefully sparking interest in his business. Yeah… sh*t is about to get weird.
First, it's important to note that R-Patz went to the store for the ingredients. So he *does* know how to buy groceries for himself. Glad we cleared that up. So, how do you make this "little pillow"? As Pattinson says, "Obviously, first things first, you gotta microwave the pasta." Obviously. Yup, we're still doing that. After putting dry penne and water in the microwave for eight minutes, he makes a bed of foil, and covers it with sugar and then sliced cheese. (Don't ask about the sugar, I don't know either.) Oh, and he forgets that there were supposed to be breadcrumbs under there, so he substitutes the bread crumbs for Corn Flakes. Then he adds some sauce ("Like a tomato sauce?" Baron asks. "Just any sauce," Pattinson replies), and after that, the microwaved pasta goes on top. Then, it gets topped off with the top half of a bun, which Pattinson burns the initials PC into with a lighter, melting part of his latex glove in the process. From there, you wrap up the foil and put it all in the oven.
Honestly, I have no idea what I just described, and neither does Robert Pattinson, clearly. Aside from forgetting or messing up multiple steps, he asks Baron if you can put foil in an oven. Baron tells him yes, but NOT the microwave, but Pattinson doesn't seem to know the difference. Of course, his nice rental kitchen has multiple appliances to choose from, and he doesn't know what any of them do. He ends up choosing something that he claims is an oven, but Baron really thinks is a microwave, and here's what happens:
"Proudly he is walking back toward the counter that his phone is on when, behind him, a lightning bolt erupts from the oven/microwave, and Pattinson ducks like someone outside has opened fire. He's giggling and crouching as the oven throws off stray flickers of light and sound." He is one weird dude.
That whole pasta debacle left me speechless, and I really hope he doesn't try to make any more culinary creations, for his own safety. But I'm not sure his regular quarantine meal schedule sounds much better. He tells GQ that he's on a meal plan for The Batman right now, so what he eats is pretty limited. "I'll have oatmeal with, like, vanilla protein powder on it. And I will barely even mix it up. It's extraordinarily easy. Like, I eat out of cans and stuff. I'll literally put Tabasco inside a tuna can and just eat it out of the can."
Lord, give me the strength not to throw up right now. First of all, not mixing the protein powder into the oatmeal is psychotic. Like, you already have a spoon right there, just stir it around! But the Tabasco-in-a-tuna-can situation is f*cking revolting. I'm not a canned tuna person in the first place (it always makes me think of Jessica Simpson), and this just put me over the edge. I'm not saying my quarantine meal situation has been ideal, but at least I haven't been eating out of a can.
I know we're all doing our best to make it through this quarantine in one piece, but please, for the love of god, take the time to boil water if you're eating pasta. I'm not going to judge anyone for not learning a second language or becoming a yoga expert during this time, but not trying microwaved pasta is an extremely low bar for self-care. Oh, and I hope this goes without saying, but DON'T put foil in the microwave.
Images: Denis Makarenko / Shutterstock.com
An Easy Tomato & Basil Sauce Recipe From Stuff You Have In Your Kitchen
With social distancing guidelines and shelter in place laws in effect at least through the end of the month, it's time to start taking this seriously and not leaving your house unless it's absolutely necessary. Part of that means not going to the grocery store for one loaf of bread or because you ran out of LaCroix, and instead, learning to get creative with the items you already have in your kitchen.
When the instructions for social distancing and self-isolation came from Governor Newsom here in California, one thing I didn't have to worry about was being able to eat from my pantry. It's not that I'm a canned food fan. In fact, I much prefer the type of foods that live in the refrigerator: fresh vegetables, juicy fruits and select organic proteins. It's more that I'm a fundamentally lazy person. Yes, I may have written a 500-hundred page cookbook, BUT if given the choice to go into my car and drive in L.A. traffic to go to the supermarket, where I then have to find parking before grocery shopping, versus sit on my couch and watch an episode of Silicon Valley until I fall into an hour-long slumber, I choose the latter. I really love a good nap.
So, because I am lazy, at times, I find myself hungry without fresh food in the house. I don't like ordering in, and so it is in these moments that I get the most creative in my kitchen. Fueled by hunger for a proper meal, I play with the ingredients I find buried in my pantry, a skill that's become especially useful now that we are supposed to be limiting trips to the supermarket.
Since everyone is making pasta like never before, I thought I'd start off with a simple sauce recipe that even the laziest of us can accomplish.
Recommendation: Read through recipes outside the kitchen, like on the couch or even when you're in bed. Get a feel for how each one works. That way if you're missing some ingredients, you can come up with alternatives before you find yourself in the throes of cooking. For example, if you read through this recipe thinking "I don't have red pepper flakes for the sauce," take an inventory of your pantry to see what else you might have—maybe you've got some cayenne sitting around. Or maybe you'll think, "I have a jalapeño I can chop up." The point is to not go running out for spices or other ingredients, and figure out how to make do with what you've got. And by the way, if you have none of those heat-adding touches on hand, just make it without the spiciness (it will still taste fine, I promise). The purpose is to use these recipes as a template for you to get creative in your pantry, which is a lesson that will serve you well past the end of quarantining.
So without further ado, let's make a simple tomato and basil sauce from the ingredients that have probably been sitting in your pantry for months.
Simple Tomato and Basil Sauce
I like canned tomatoes for certain sauces, because they're just as good in the winter as they are in the summer—unlike fresh tomatoes, which are only good in summer—and they lend themselves to a richer sauce, with very little work.
This sauce doesn't have many ingredients. It's the opposite of Emeril Lagasse's "BAM, BAM BAM!" explosions of flavor. This sauce is about harmony, about letting the garlic and whole basil leaves gently infuse their flavors into the tomatoes. The carrots add sweetness to the tomatoes naturally, without sugar, and lend a mildly earthy flavor.
Ingredients
⭐︎ 1 (28-ounce) can whole peeled tomatoes
⭐︎ ¼ cup extra-virgin olive oil
⭐︎ 3 large garlic cloves
⭐︎ ½ teaspoon red pepper flakes
⭐︎ 1 to 2 carrots, cut into matchstick pieces
⭐︎ 1 to 1 ½ teaspoons kosher salt
⭐︎ 10 to 15 fresh basil leaves, left on stems
Makes: 2 cups sauce for a box or a box and half of pasta
Place a medium heavy pan over a medium flame for a couple minutes.

Add the tomatoes and their juices to a food processor or blender and pulse into a thick pulp.  You can also squeeze the tomatoes by hand, but be careful of the splattering!

Add the olive oil to the hot pan, followed by the garlic, red pepper flakes, and carrots. Watch as the bubbles emanate from garlic; that is the garlic infusing its flavor into the oil. Don't let the garlic burn or even brown—you want it to stay translucent.

After several minutes, add the tomato

purée

. You will see olive oil coming up on the sides of the tomatoes; this is ok, the olive oil helps to transform the flavor of the tomatoes.  

Add a good sprinkling of salt, about 1 teaspoon, and a large handful of basil leaves. Stir occasionally. It will be done when it is no longer watery and the sauce has thickened, 20 to 25 minutes, 

Taste for salt and add more if necessary. If you aren't sure if there is enough salt, there isn't. Add more.

Remove the carrots and use them as a side dish for another meal (see Variation).  It's up to you if you want to remove the garlic and basil leaves or keep them in for a rustic feel.
Variation: If you'd like a sweeter, more nutritious sauce, remove the garlic and basil and puree the tomato sauce with about half of the carrots in a blender or food processor. It will be delicious (and a good way to hide vegetables from your kids).
Enjoy with a box and a half of your favorite pasta (now you finally know how much to make).
Born to parents who defrosted, Elana Horwich began cooking as a young child because the kitchen was the only place in the house her mother couldn't find her. In her 20s she had an epiphany which took her to Italy for 5 years. There, she worked in bars, fell in and out of love, ate her way through the peninsula, and garnered life experiences that she would one day write about. While devouring every aspect of the local culture, she learned to cook from an Italian mamma in a Tuscan villa.
In 2010, back in her hometown of Los Angeles, Elana founded the Meal and a Spiel cooking school out of her parents' kitchen, and now travels the country teaching people how to make phenomenal food, easily.
Elana holds a B.A. from Brown University and a M.A. from Middlebury College in Florence, both in Italian Studies. She has written and performed stand-up comedy to Los Angeles audiences, spent 4 years teaching high school World History and has led experiential culinary vacations throughout the boot of Italy.
Elana has appeared on Good Day LA, KCAL, KNBC, and KTLA  as an expert on healthy holiday cooking. She is a regular contributing writer for the Jewish Journal and her recipes have appeared in the Huffington Post, Tablet Magazine, The Daily Meal, and in newspapers throughout the country. She is the consulting chef for the UCLA Women's Cardiovascular Center.
Her ultimate dream is to live in a world where everyone shares love with one another through cooking.
For a limited time only, you can now order a signed copy of MEAL AND A SPIEL from www.elanahorwich.com to receive an additional 20% off!  Just enter the code KITCHENBADASS20 at checkout. 
What To Bring To Friendsgiving If You Don't Know The First Thing About Cooking
Thanksgiving is the ideal holiday for people who actually know their way around a kitchen. The holidays are essentially a dragged out humble-brag for wholesome girls who "love to cook" and "just wanted to share their new banana bread recipe with the friends they love most!!". 
Cut to me: a gal who falls dead on the other end of the spectrum. One time I tried to make a Vietnamese spring roll that simply required me to buy some noodles and vegetables and roll them up into a single rice paper sheet—couldn't even do that. So, you get where I'm at in terms of cooking for others. I am, therefore, taking the liberty of crowning myself an expert in NOT cooking, which makes me the perfect person to share ideas on what to bring to Thanksgiving or Friendsgiving dinner if you don't know how to cook. And no, I'm not just going to tell you to go to the store and pick up a pumpkin pie—that's amateur hour.
Alcohol That Isn't Wine

You can pretty much bet on the hosts having wine already, or another guest bringing wine as a gift. So, instead of bringing a basic $25 red wine (because you felt too guilty buying the cheapest $12 option so you took it one notch up), bring a bottle of something that the hosts will actually remember. Skinnygirl cocktails are always unexpected and yummy, but still as fancy as wine. My personal favorite is the original Margarita flavor. Loverboy is another fun, low-calorie drink, and the packaging will automatically let it be known that "party's here!!!" Or, if all else fails, bring a variety pack of spiked seltzer, since we as a collective society are still not done making memes about it.
Thanksgiving-Inspired Chips

I recently braved the Union Square Trader Joe's (if you don't live in NYC, just know that this Trader Joe's location is almost as crowded and difficult to get into as, like, LIV nightclub in Miami), and had the amazing pleasure of sampling their Turkey and Stuffing Seasoned Kettle Chips. Not to be lame and get too overly excited about a chip, but I literally walked away thinking, "this is a party in my mouth!!" Okay, that got lame. Whatever. The chip truly tasted like turkey and then stuffing—magic! Pringles also came out with a roasted turkey flavor, now available in retailers nationwide. But if you do go this route, get a dip too so you don't seem like a total cheapskate.
Ready-To-Bake Cookies

I know, I know—you saw that word "bake" and immediately kept scrolling. Don't! You can do this! Ready-to-bake cookies literally only involve putting the cookie dough rounds (that are already all evenly cut up for you) on a cookie sheet, and putting them into the oven. You do not need to be Paul Hollywood to pull this off—all you need to be able to do is set a timer. If you don't know how to use the oven, take deep breaths and text your Mom. Pillsbury knows that you are useless and uneducated in the kitchen, and has turkey-shaped sugar cookies just for you that are on-theme, easy and delicious. *Chef's kiss.*
A Salad

As someone whose cooking-incompetent mother has used this trick for years, I'm confident that people who don't cook can still put together a really amazing and tasty salad. The ingredients don't even have to be anything crazy. Simply find a unique dressing at one of those super expensive local health markets (like The Health Nuts), and people will rave about the salad. Trust me, I have seen the positive reactions with my own two eyes throughout many years of the same boring salad from my Mom (sorry, Mom)! 
Here are a few detailed options (with links to ingredients you may be overwhelmed by):

Wild rice salad: Arugula, tomatoes, wild rice, shaved almonds, sweet potatoes (optional, my mom always forgets to add the sweet potatoes, #shocker, and it still tastes great), and Greek vinaigrette
Asian salad: Chopped up cabbage, chopped up peanuts, sesame seeds, tofu/chicken (optional), and ginger dressing
Garden salad: Mixed greens, avocado, dried cranberries/cherries, croutons, sweet potatoes, hummus (optional), walnuts, and avocado vinaigrette 
Also, bring pita for extra brownie points. 
Cranberry Cocktail Ingredients

Note that I did NOT write "cranberry vodka." That was intentional. This isn't your college bar. Let's rebrand the cranberry vodka to a more sophisticated, classy Friendsgiving or Thanksgiving cocktail with cranberry juice, seltzer, vodka or gin, and some actual, fresh cranberries and lime to float inside the drink. Maybe even bring champagne flutes to complete the "fancy cocktail" package. Do a sugar rim if you're extra fancy.
Roasted Veggies

As my friend ingeniously told me over dinner the other night, the one thing everyone always forgets to bring to a Friendsgiving is veggies. I thought about it, and realized she was 100% right.  When it comes to friendsgivings, everyone's falling over themselves to bring a pumpkin pie, mac 'n cheese, mashed potatoes, etc., and you have nothing green at the table. But roasting veggies is so easy. Just buy a bunch of asparagus, onions, peppers, or literally whatever else you want. Toss them in olive oil, season with salt and pepper (and other spices if you're fancy), put them all on a pan, and roast at 400 degrees. Check on it after like, 20 minutes to make sure you didn't burn anything.
Banana Bread

To that girl in the office who ALWAYS brings banana bread in—we're onto you. Banana bread is SO easy to make and requires very few ingredients. Just get:

A bread-shaped pan because I know you don't own one 

Butter (1/4 cup melted—look on the stick of butter and it will tell you how much that amounts to in solid form)

Sugar (1 cup of the regular sh*t)

Egg (just one)

Flour (1 1/2 cups of the all-purpose flower that's probably been sitting in your freezer for a year)

Baking soda (1 tsp)

Salt (1 tsp)

Chocolate (optional)

And 3 bananas! The blacker, the better—perfect for those people who try to be optimistic and buy fruit, only to have it go bad on their counter.
You literally just have to mix up the bananas, sugar, egg, and butter. Then mix the flower, baking soda, and salt, and add the banana mix into that. Then you bake that whole thing at 325 degrees for about an hour in your new pan. So, watch out, designated office baker. 
To the non-cooking betches out there: stay confident in your gifts! No, bagged chips might not be the "homemade dish" that was technically requested on the invite, but they are equally as tasty—so who cares?
Images: Element5 Digital/ Unsplash; Christine Siracusa/ Unsplash; Jeff Siepman/ Unsplash; Jez Timms/Unsplash; Taylor Kiser/ Unsplash; Erol Ahmed/ Unsplash; Emiliano Vittoriosi/ Unsplash; Mae Mu/ Unsplash;
Healthy Breakfasts To Make When You're Super Lazy In The Morning
You just woke up. You're tired. You're starving. You don't want to go out and buy breakfast because you're a betch on a budget. Here are a couple of healthy breakfast ideas that are decently healthy and easy to make when you're feeling super lazy (read: hungover) in the morning.
Veggie Omelettes
Got eggs in the fridge? Check. Got some produce that's about to go bad in a couple of days that you don't actually plan on using in the elaborate dinner you found on Pinterest and wanted to make? Check. Whip a couple of eggs, chop up veggies of your choice, mix them together in a pan, and enjoy your healthy breakfast. Top with salsa or avocado or hot sauce if you're feeling crazy.
Overnight Oats
So this isn't exactly something you'd make in the morning, but it takes no time to take this pre-made meal out of the fridge in the morning, so it counts, right? K. Before you go to bed at night, grab a mason jar out of the cabinet and fill it with rolled oats, milk of your choice, and other ingredients that you like. You can add honey, peanut butter, almond butter, dark chocolate chips, coconut flakes—whatever your little heart desires. Put it in the fridge to "cook" overnight and you've got yourself a delicious jar of overnight oats ready to eat in the morning.
Smoothies
Smoothies are the ultimate lazy meal hack. They're super healthy and incredibly easy to make. Literally all you have to do is throw a bunch of ingredients from your fridge into a blender, turn it on, then drink up. Spinach, banana, apple, blueberries, ginger, carrot, cucumber, lemon—there are so many great combinations of fruits and veggies that taste great together. The possibilities are endless, but all of them will leave you feeling good, strong, and ready to kick ass (until lunch).
Yogurt & Fruit Parfait
Start off with either full-fat milk yogurt, Greek yogurt, coconut milk yogurt, or cashewgurt (yes, that's a real thing—no personal questions, please). The choice is yours. Depending on how big your appetite is, get a bowl or a cup and alternate layers of yogurt, berries, and granola to create an Instagrammable parfait.
Avocado Toast
Avocado toast is one of my all-time favorite healthy breakfast options because it's SO DELICIOUS and ready to eat in 5 minutes. While the bread of your preference is toasting (I prefer soft quinoa, multigrain, or gluten-free bread), mash up half of an avocado. Spread the avo once the bread is toasty. (I feel like I shouldn't have to explain this to you.) I usually top mine with sesame seeds, hemp seeds, turmeric, lime juice, and Himalayan pink salt. You can top yours however you want. I'll allow it.
It's important to start your day off right with the right meal. Even if you barely have any energy to make it happen, it's still possible. All you need are a few good ingredients and the energy to get out of bed, stand up for a few minutes to whip one of these meals together, and eat.
4 Frightening Realities Of Living With Your SO
Before I moved in with my boyfriend, I interrogated everyone I knew who lived with their partner. I'd read plenty of horror stories about couples breaking up after living together too soon. They were all frustratingly vague about how and why exactly things went wrong. My friends, sadly, were similarly unhelpful. "It's just different" was the most common offering, with "the first month was the worst" being a close second. Six weeks into living with my boyfriend, I'd agree that both those things are true. But because I'm paid to write this not a terrible friend, I'll actually explain why. Here's what to actually expect when you move in with a partner.
1. Laundry Will Kind Of Rule Your Life
This aspect of living together is particularly true if you live in NYC and the closest laundry to you is a laundromat that only takes quarters. Totally random example, NBD. But, even if you have a washing machine in the comfort of your home, or go full bougie and get it picked up, there's just going to be a lot more dirty clothing existing in your home. Especially if your partner plays sports and/or is a guy and therefore inexplicably goes through six T-shirts a day. Either way, I miss only thinking about laundry every few weeks. And of course not having anyone judge me when I used my laundry bin as a "backup tees" drawer.
2. Food Is Now A Shared Entity
If you're not already, I highly recommend listening to every episode of the Diet Starts Tomorrow podcast. They spend one episode talking about how hard it is to control your eating in a relationship. I loved it so much that I made my boyfriend listen to it. In the year and a half we dated before moving in together, I'd complained plenty about his constant desire to post up at beer gardens, or his tendency to make the whole box of pasta whenever we cooked. Now that we live together, I deal with all those struggles, plus the fact that he fills our kitchen with chips, Gatorade, and sugary cereals. Not to mention that he buys everything in bulk as though we are a family of seven.
Clearly, many of these problems exist because he also does most of the grocery shopping. I should be more grateful. But I have a late-night snacking problem, so I am instead furious that I now have such binge-able food on hand at all times. Anyway, whatever your weird food needs are (and you def have some), prepare to spend a lot of time arguing about what groceries you actually need. And/or screaming at your partner when you come home hangry at 10pm and the only food available is a microwavable corn dog.
Me to my boyfriend: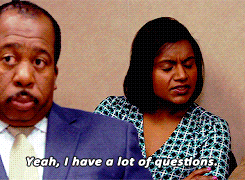 3. "Clean" Means Different Things To Different People
I'm very lucky with my boyfriend—for many reasons, but in this context, I mean because he's relatively neat. He does the dishes, he vacuums occasionally, he's kind of a freak when it comes to crumbs, you get the idea. HOWEVER. Things that I never realized are very, very important to me—like wiping down the bathroom sink/mirror, or having a designated place for shoes—won't even occur to him. This leads to a lot of arguments where I become convinced that he's actively trying to piss me off. And he has literally no idea what I'm talking about. Or where he tells me he cleaned the apartment and I come home and think he's joking. Basically, you're going to need to sit down a few weeks in and tell each other plainly what's important to you in terms of maintenance.
4. You're Probably Grosser Than You Realized
It's not like my boyfriend and I went from seeing each other once a week to living together. But I do think I underestimated how much I used my time in my own apartment to do all the weird stuff I don't think about. Like eating a block of cheese in bed, trying to get a good view of what feels like back-ne in my bathroom mirror, trying on 16 different shirts and flinging every reject on the same chair. All of these activities are made way less fun by being in a room with anyone else. And they're made UNBEARABLE if that other person starts commenting on it, which they definitely will. You are now doing it in a space that they equally live in.
Ultimately, this isn't the worst thing in the world and will actually probably curb some bad habits. But I def had a few moments of deep shame on this road. Like when my boyfriend came storming out of the bedroom demanding to know why there was almond butter on his pillowcase.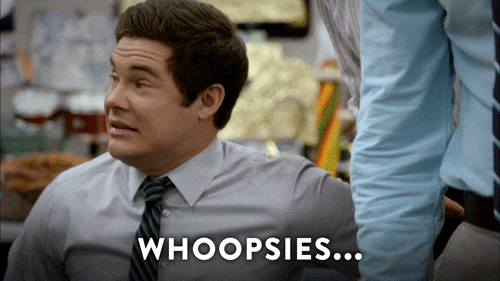 All in all, the biggest thing I've noticed about living with my boyfriend is space, plain and simple. Even with roommates, there's always a spot that's yours alone. Not having that is more of a shift than I expected. There are lots of fun parts too, like the fact that you can be naked all the time, pay way less rent, and just feel smug and happy every time you can reference OUR apartment. So as long as you're willing to have a few screaming fights, a few cool-down conversations, and a few ugh-compromises, I wholeheartedly recommend it. If you try to treat the living arrangement like one of you is renting a room and the other one owns it, I guarantee that won't work out.
Images: bigkidproblems / Instagram; Giphy (2); Unsplash/Jeremy Banks
3 Easy Dishes To Bring To Friendsgiving That Will Trick People Into Thinking You Can Cook
There's no easy way to say this, so here it goes: Baking and cooking for Thanksgiving sucks ass. First off, it requires real, actual work on your part, which, like isn't it the holidays? Isn't this Jesus' gift to us all—the gift of some goddamn peace, quiet, and relaxation? Secondly, there's the horror that goes with baking or cooking something and people not liking it or judging you for making it in general.
I appreciate being judged and judging others when it's something related to how great my hair looks or my general amazing fashion sense. But I get real upset and put off when someone doesn't like the massaged kale salad or ginger pumpkin spice bars I made. Fuck you! This was a labor of me being drunk and fucking up love.
Save yourself the heartache and make one of these three v easy dishes for your annual Friendsgiving or real Thanksgiving this year. Impress people. Make them think you care.
1. Sparkling Pomegranate Punch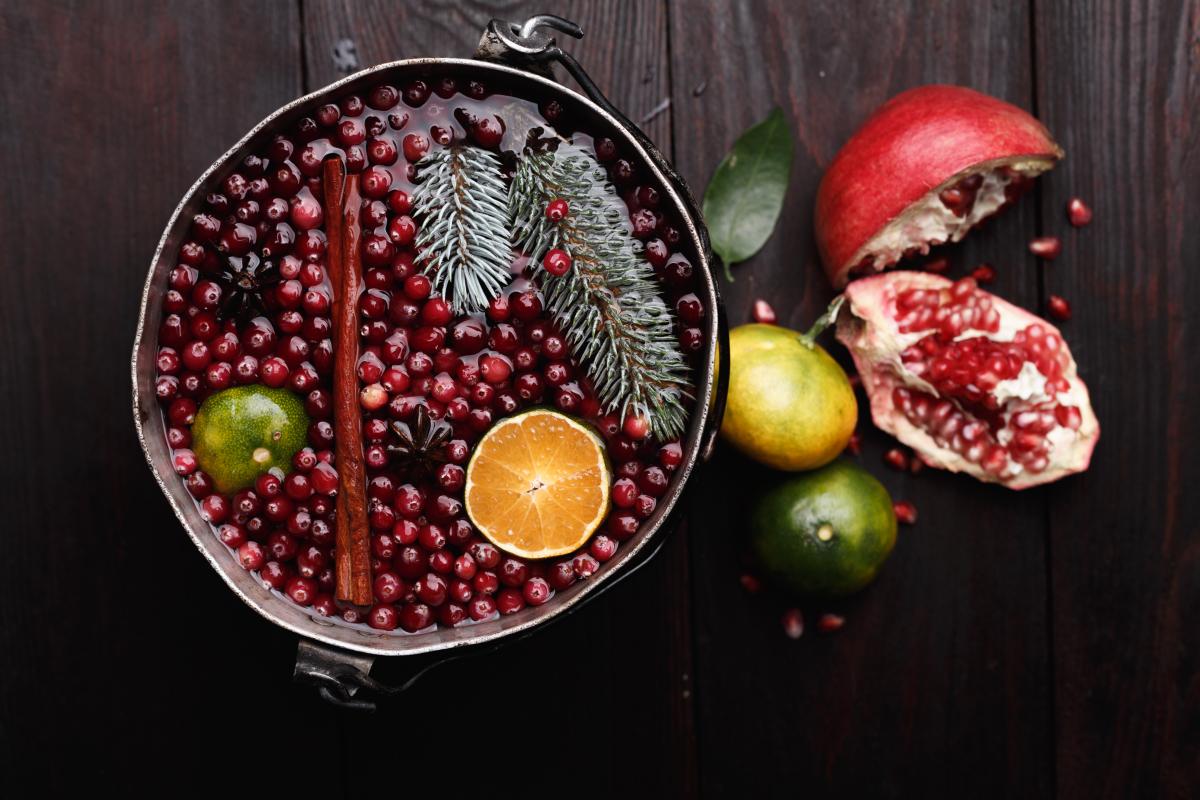 Hey guess what—if your guests are drunk, they're less likely to notice shitty or nonexistent food. Tis the season for classic holiday punch in a big bowl that gets everyone fucked upppppppppp. Thanks, Food & Wine, for letting us add more alcohol to this recipe.
· 3 tbsps white sugar
· 1 cup pomegranate juice
· Two 750mL bottles sparkling wine, chilled
· 1 cup Riesling wine
· 2 oranges, thinly sliced crosswise
· 1 cup diced fresh pineapple
·¼ cup pomegranate seeds
Grab that giant punch bowl your mom keeps trying to get you to use and dissolve the sugar with the pomegranate juice in the bottom. Add the sparkling wine and Riesling, then add all the many fruits, including the pomegranate seeds. Serve over ice.
2. Classic Mac N Cheese

If you're determined to have a casserole-type dish on the table with everyone else's but don't want to tackle a turkey (same), make a classic mac n cheese (we adapted our shit from Southern Bite so you know it's good). Everyone will love it and probably love you for making that shit. You can't fuck it up by adding more cheese… JUST SAYING.
· 2 cups whole milk
· 2 tbsp butter
· 2 tbsp all-purpose flour
· Salt and pepper
· 2 ½ cups shredded cheese (honestly an assortment of cheddar, jack, and gruyere would be bitchin)
· 16 oz package elbow macaroni, cooked
Preheat the oven to 400F and microwave the milk on HIGH for 1 ½ minutes. Meanwhile, melt the butter in a large skillet over medium low heat and then whisk in the flour until it's smooth. Cook, whisking CONSTANTLY, for one minute without burning that shit. (You can do it; I have faith in you.)
Gradually whisk in the warm milk and keep fucking whisking for like, five minutes or until everything is thick. Whisk in some salt and pepper plus about 1 ½ cups of the cheese until everything is smooooooooth. Add in the cooked pasta, then spoon/pour that mixture into a lightly greased 2 quart baking dish and throw the remaining cheese over top. Bake in the preheated oven for 20 minutes or until golden. DONE.
3. Rustic Cranberry Relish

You know what ISN'T impressive? Sliding a glob of cranberry Jell-O out of a can to be sliced into jelly pieces and smeared on Thanksgiving dinner. Your friends will be SUPER impressed if you make a rustic orange cranberry relish via the New York Times, though, and they also will think you actually like, spent time on it.
· 1 bag fresh cranberries
· 1 whole navel orange, skin included, washed and cut into chunks
· ½ cups chopped pecans
· 1/3 cup honey
Grab a food processor and throw all these ingredients in. Blend until a finely chopped mixture with a crunchy texture emerges. Chill until you're ready to impress people with it. THAT'S LITERALLY IT OMFG.

5 Ways To Cook Kale
Ugh, kale. Like starting our 401k, getting yearly physicals, and reading CNN, we know deep down that it's good for us, but actually getting to it sucks. It's bland, it's blah, and whoever eats it plain and steamed is seriously disturbed. Kale crept into our psyche several years ago, and since then it's been assaulting us with its dark green leafy-ness and ability to be in everything from our smoothies to our salads. It probably has something to do with the insane amount of nutrients in this shit—one cup contains about 33 calories, 3 grams of protein, 2.5 grams of fiber, vitamins A, C, and K, folate, omega-3 fatty acids, and several nutrients that are proven to protect against macular degeneration and cataracts. Plus it has calcium, zinc, potassium, and phosphorus, so it's a fucking nerd overachiever all around.
In the interest of being responsible (told you, mom) we rounded up five easy ways to cook kale this shit without driving yourself insane—so embrace the kale in all its rubbery goodness and be healthy for like, at least this afternoon.
1. Add It To Your Smoothie
If you aren't already doing this, fucking duh. Blend together ½ banana, ½ cup chopped kale, ½ cup blueberries. ½ cup plain Greek yogurt, and ½ tsp cinnamon. You can like, add protein powder if you're that kind of person, too.

2. Make An Egg And Kale Scramble
In a bowl, whisk 2 eggs, salt, pepper, and ½ tbsp. of water. In a medium skillet sprayed with nonstick, add half a chopped shallot and stir until golden, then throw in about 1 ¾ cup chopped kale leaves and cook until it's wilty and shit. Add in the whisked egg mixture and ¼ cup cheddar cheese, then mix until the eggs have set. I assume you've made fucking scrambled eggs before.
3. Make It Into A Healthier Pesto
Grab your handy-dandy food processor and combine 1 ½ cups packed torn kale leaves, ¼ cup walnuts, ¼ cup shredded parmesan cheese, 1 tbsp fresh lemon juice, and 2 garlic cloves. Process until totally smooth, then season with salt and pepper. Use this shit on pasta, as a pizza base, on garlic bread, drizzled over a salad—the possibilities are fucking endless.

4. Use It Instead Of Rice For Your Stir Fry
Yes, you can. Just steam or sauté the kale in a skillet with salt, pepper, and possibly a bit of broth and seasoning, and spoon whatever stir fry you were planning to make over top. This also works with stews and curries. Look at you, bein' all low carb. Plus, you don't have to worry about the kale being bland, because the taste is literally going to be covered up by whatever delicious dish you're making.
5. Make Chips
Sigh, I know. But it really is stupid easy and healthier for you. Preheat the oven to 350F. Wash a bunch of kale and pat it dry, then break the leaves into bite sized pieces. Toss with about 2 tbsps olive oil, salt, and parmesan cheese then spread on a baking sheet in a single layer. Bake for about 10 minutes or until kale is crispy and slightly brown.